The wedding bells are ringing for Gwen Stefani and Blake Shelton, who most of us know as the amazing coaches on The Voice, the famous singing competition television series.
They started off as fellow coaches and went on to become this adorable power couple, and the fans simply can't get enough of them!
But, with this powerhouse musical duo soon tying the knot, it's quite surprising to find out their wedding won't be as star-studded as we all thought it would be!
Gwen has lately been sharing little details here and there about her wedding to Blake and revealed quite shocking information about who is and isn't likely to be a part of their wedding festivities.
From all that she has revealed, it turns out that Adam Levine and many other famous friends of this couple might not even be a part of their coveted guest list!
Gwen told show host Seth Meyers on her visit to Late Night on 22nd April '21, Thursday, that as honored as she would be honored to have Adam perform at her upcoming wedding, the couple isn't planning to throw a star-studded affair.
She said, "I definitely would love to have Adam sing at our wedding, but you know, the thing is, is that I feel like we're not gonna have a wedding band. I feel like we're not. I feel like we're just gonna go with a playlist. We're keeping it very simple—really simple."
Seth then said he assumed that the reason for this is probably that the guest list will "have a lot of musicians," so the pressure on having a wedding band would be massive. But as it turned out, that's far from the truth!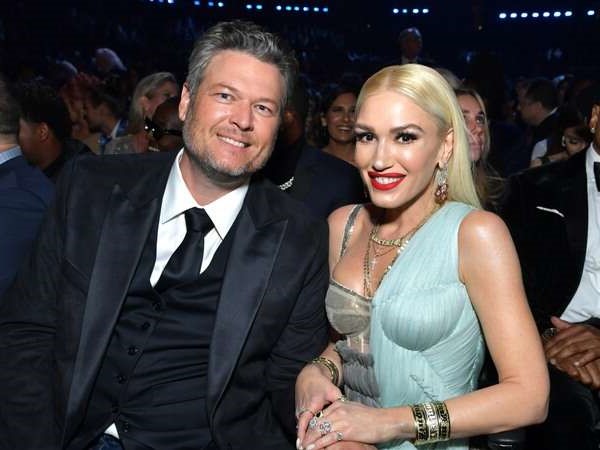 Gwen replied by saying that, "I think that the guest list will not have a lot of musicians. It's gonna be, like, my mom and my dad and just literally going to be just family, and we are looking forward to that."
At the same time, though, she also made sure to clarify that the wedding certainly won't be snooze-fest and said, "Though, it's going to be fun. We're going to make it really fun, but it's not going to be a big, like—you know, it's not like the queen and king are getting married or something."
It's quite an interesting turn of events considering how back in December last year, Blake told Seth that he was planning to get a lot of favors for the wedding and one of these favors also included getting Adam to perform.
That is certainly a bummer for Adam Levine and other stars who thought they might get to witness Gwen Stefani and Blake Shelton say their vows to each other.
Well, we wish the stunning couple congratulations and all the luck, love, and success in life because they truly deserve it! As for the wedding and who all makes it to the rather private affair, we'll have to sit back and find out when it happens, won't we?