Taking A Look At Barbie's Evolution Through The Ages
It was March 1959 when a doll known as "Barbie" debuted in America's toy scene. Barbie was an 11-inch plastic figure wearing a black-and-white striped bathing suit, sporting pouty red lips, and hair in a long, blonde ponytail.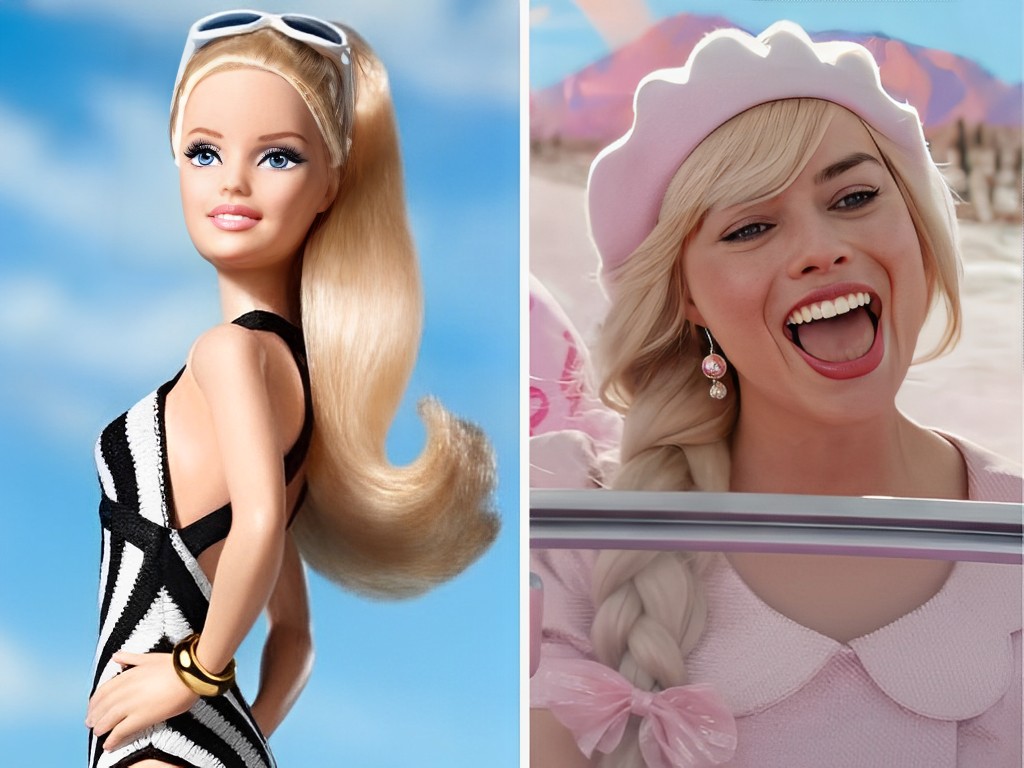 Barbie's full name was Barbara Millicent Roberts (named after her daughter), and she was made known to the public by co-founder Ruth Handler, and her husband, Elliot, of Mattel, Inc. (the famous toy company). Throughout the decades, Barbie would create a cultural revolution as she continually evolved during changing times. 
Barbie's First Launch At The American Toy Fair In New York City
March 9, 1959, is Barbie's official birthday, and it was also the day that marked her official introduction to the world. The inspiration for Barbie grew from Handler watching her daughter play with paper dolls of adult females, so she wanted to create a toy that would inspire little girls.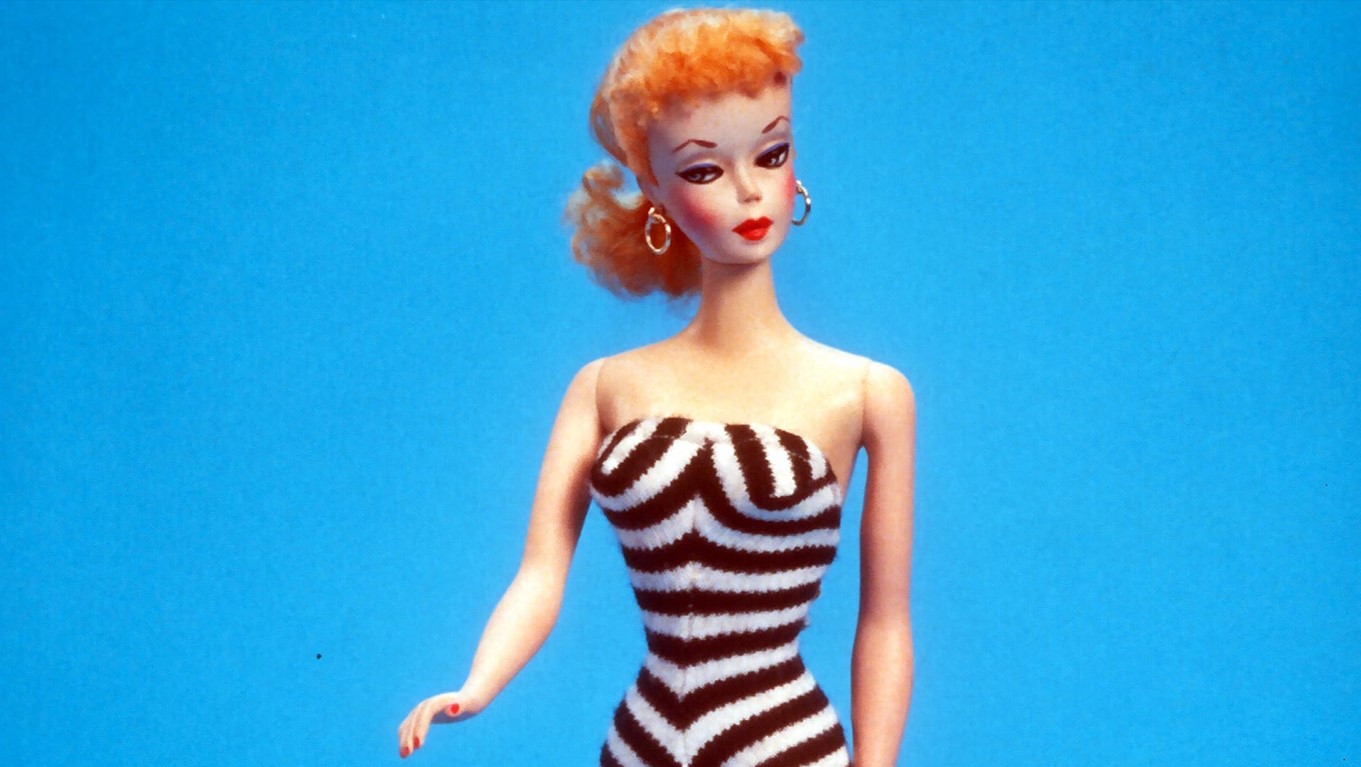 Barbie drew her look from Bild Lilli, a buxom doll inspired by a German comic-strip character. Initially, it was a gag gift men bought in tobacco shops – but its popularity with children surfaced later. Barbie was always modeled as being a reflection of the times – mirroring glamorous stars such as Elizabeth Taylor and Marilyn Monroe. Even though a mint condition Barbie doll could sell for more than $25,000 today, the first Barbie was sold for $3.00.
Barbie Boasted An Impressive Resume
Barbie has always been known for being a doll who wears many hats. She has had over 200 careers during her existence. In 1965, she went to the moon and broke the "plastic ceiling" four years before Neil Armstrong.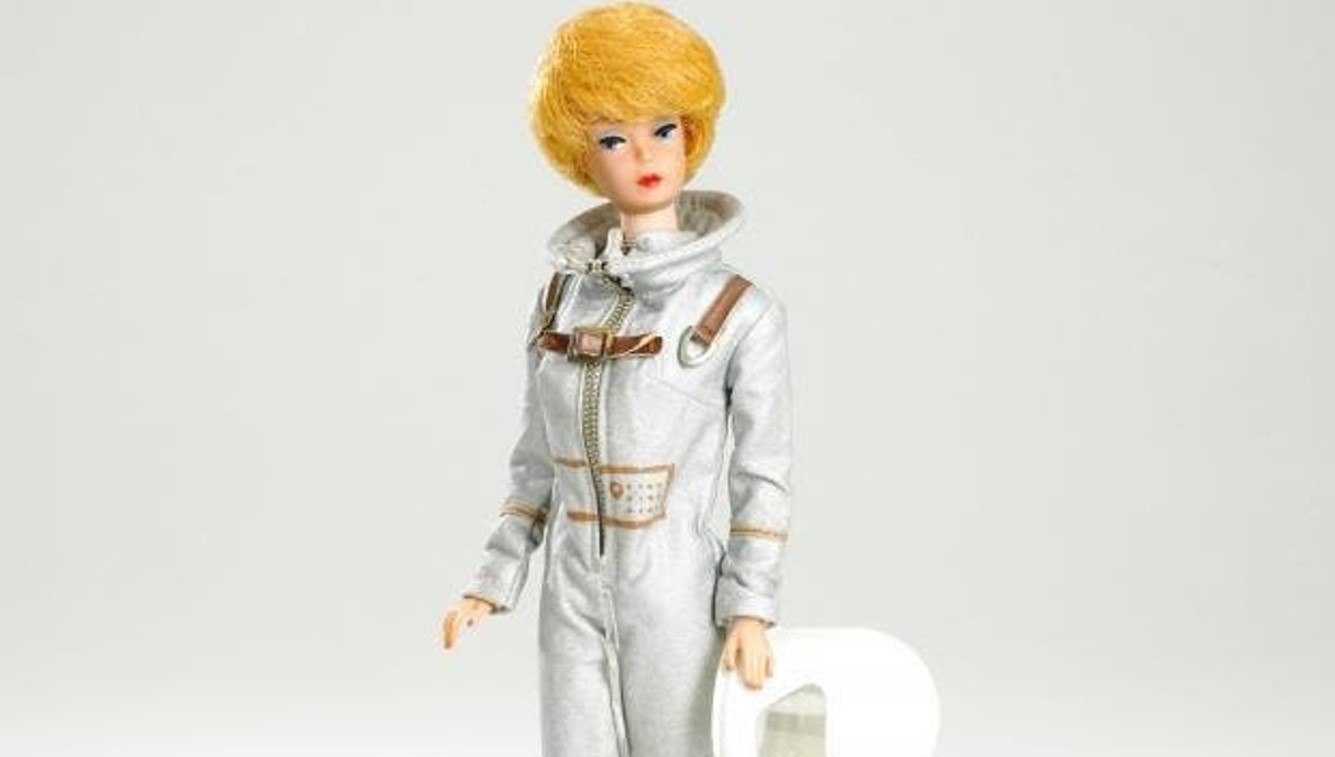 Not only did she dabble in a career as an astronaut, but she also has been everything from a doctor to a flight attendant to a paleontologist and many more.
The Introduction Of Ken
Ken Carson was the longtime, quintessential all-American boyfriend of Barbie, debuting in 1961 at the American International Toy Fair. At 12 inches tall, he was known for his classic good looks and "molded" plastic blond and brunette hair.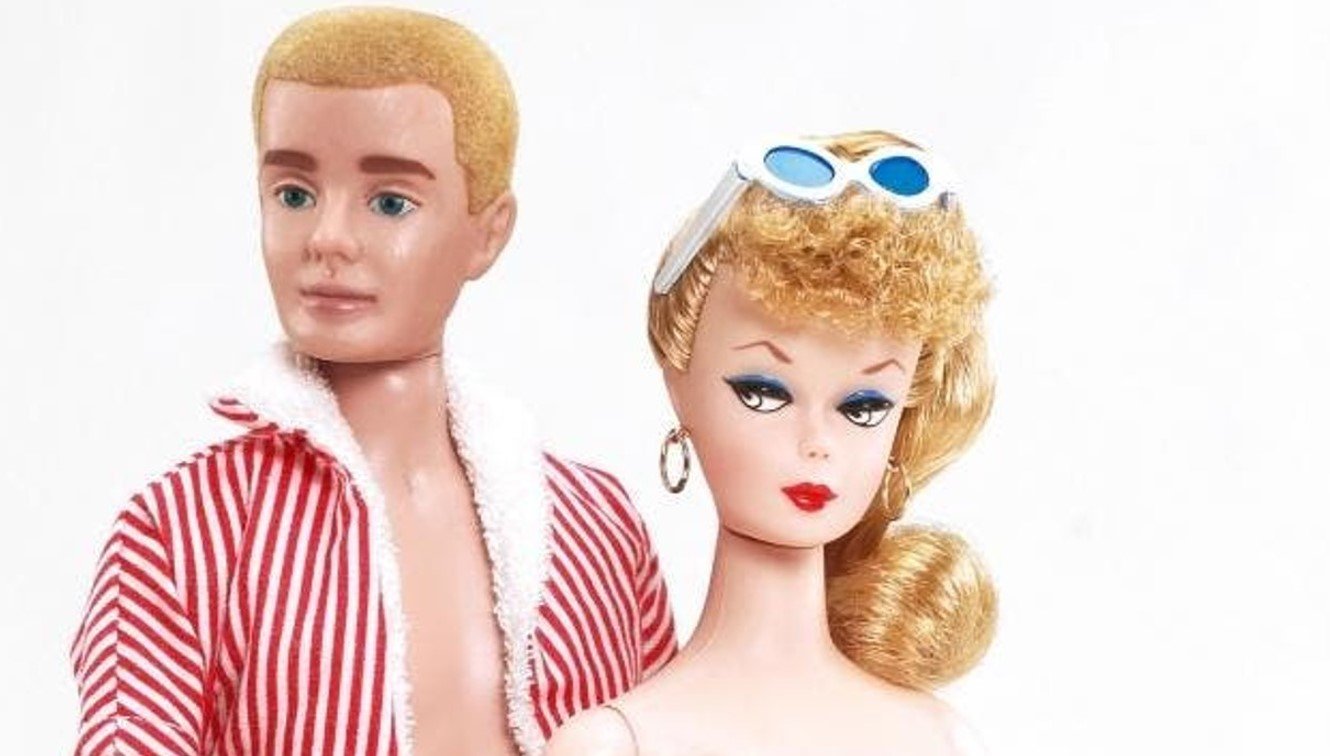 He was dressed in red bathing suit trunks and had a yellow towel and sandals. The iconic male doll was named after Handler's son, Kenneth Handler, just as Barbie was named after her daughter.
Who Were Barbie's Friends And Family?
Barbie was often identified with her status as only a sex symbol. To counter that criticism, Mattel created her best friend, Midge Hadley, in 1963. One year later, Barbie got a little sister named Skipper Roberts.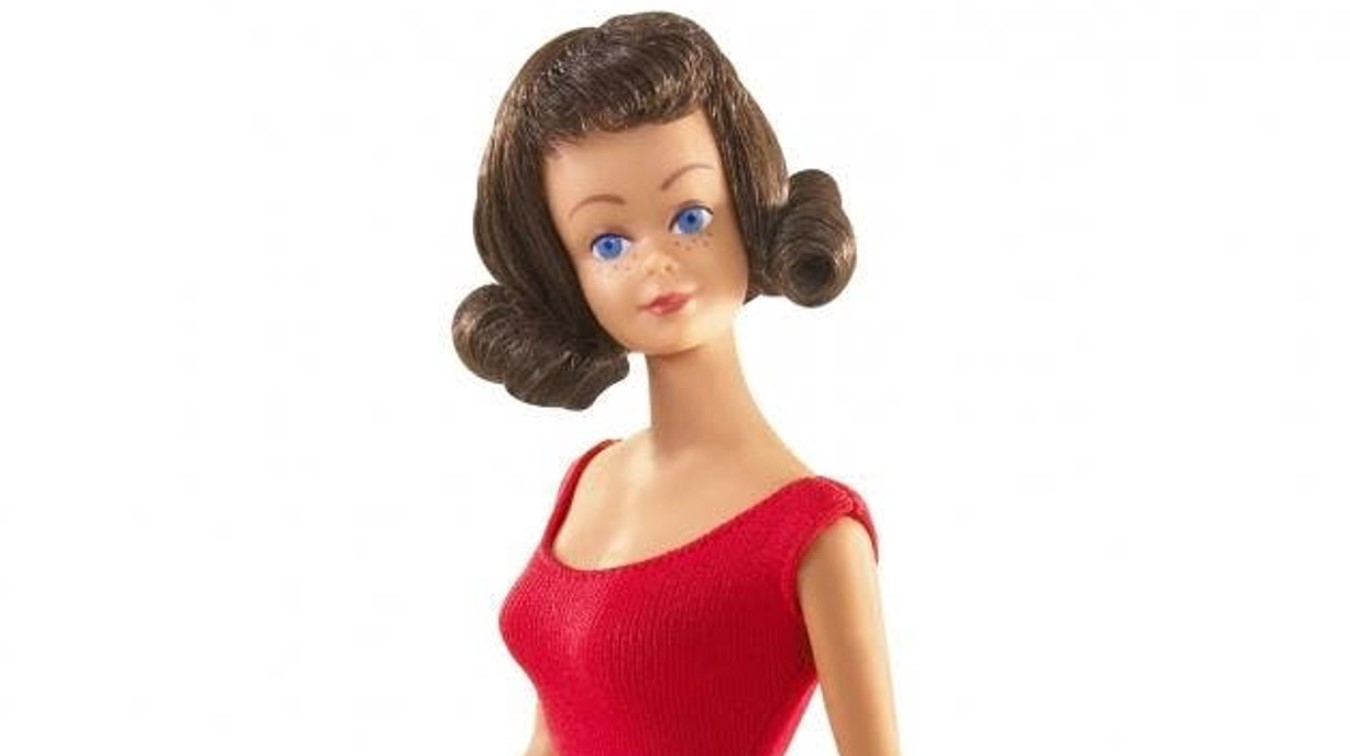 She also got two other sisters, Stacie and Chelsea –  introduced in 1990 and 1995. Barbie's parents are named George and Margaret Rawlins Roberts. Barbie also has extended family members and other friends.
The First Celebrity Version Of Barbie
The first version of Barbie which was a celebrity came in the form of British fashion supermodel Twiggy in 1967. The original doll wore a yellow, green, and blue vertical-striped mini dress and yellow boots. The Twiggy doll also donned the model's classic makeup look.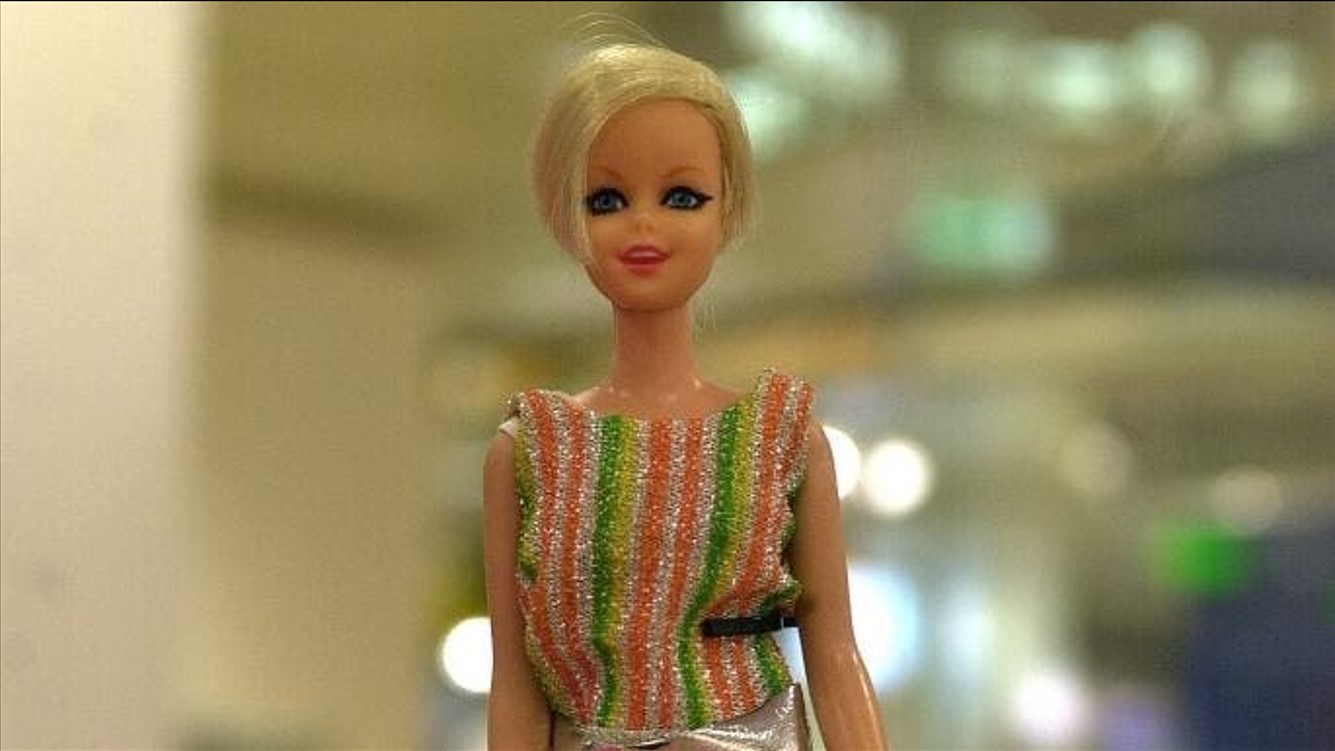 Later on, iconic figures such as Cher, Audrey Hepburn, Diana Ross, and JK Rowling would all get their own Barbie dolls, among many others.
The Introduction Of African American And Latina Barbie
Although the Barbie Collection boasted other African American dolls – like Barbie's friend Christie, who debuted in 1968 – it wasn't until 1980 that an official African American Barbie came out. The doll was put on the market with a Latina Barbie.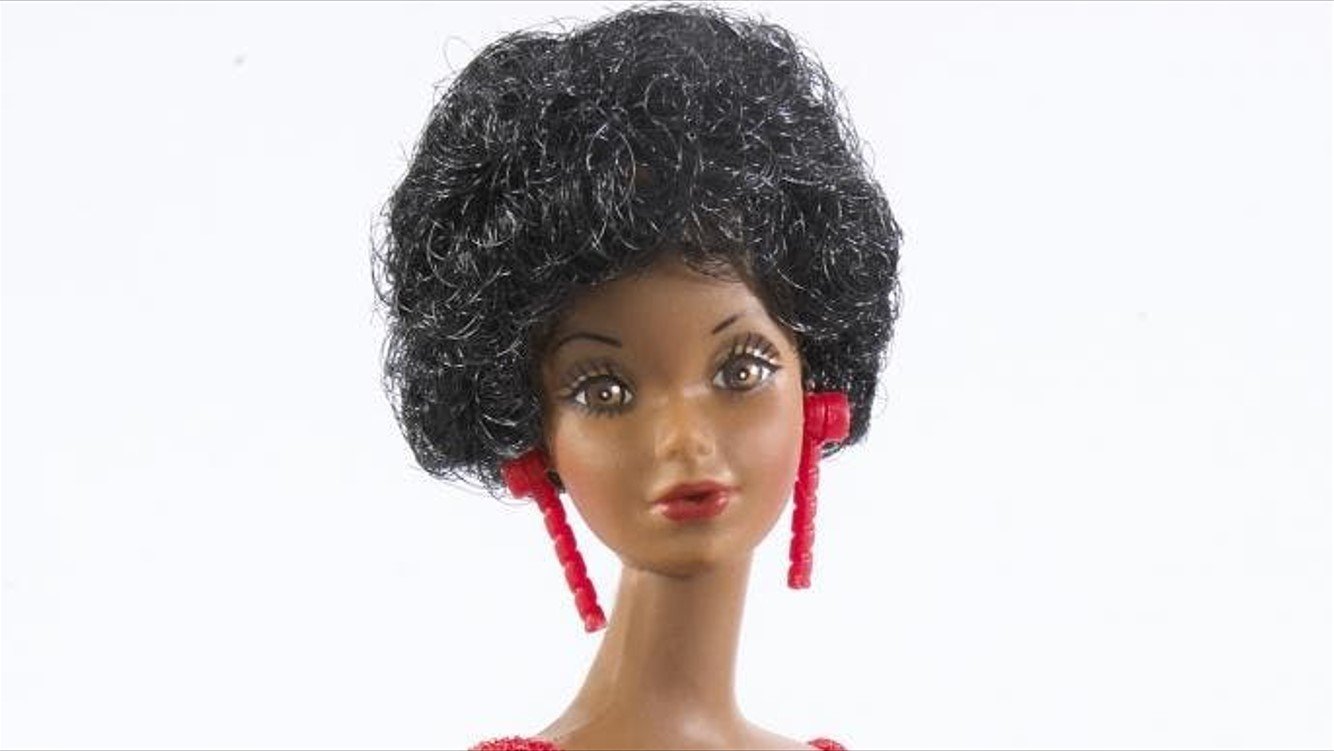 More than 40 different international Barbies were released in 1980, with there being 91 dolls in total in the "Barbie – Dolls of the World" complete collection. The collection includes dolls on every continent.
Andy Warhol And Barbie
Legendary pop culture figure and pop artist Andy Warhol took an interest in depicting Barbie, just as he had done with Jackie Kennedy, Marilyn Monroe, and Elvis Presley. The 1986 Barbie painting drew inspiration from Warhol's enduring friendship with a jewelry designer who was a dedicated Barbie collector.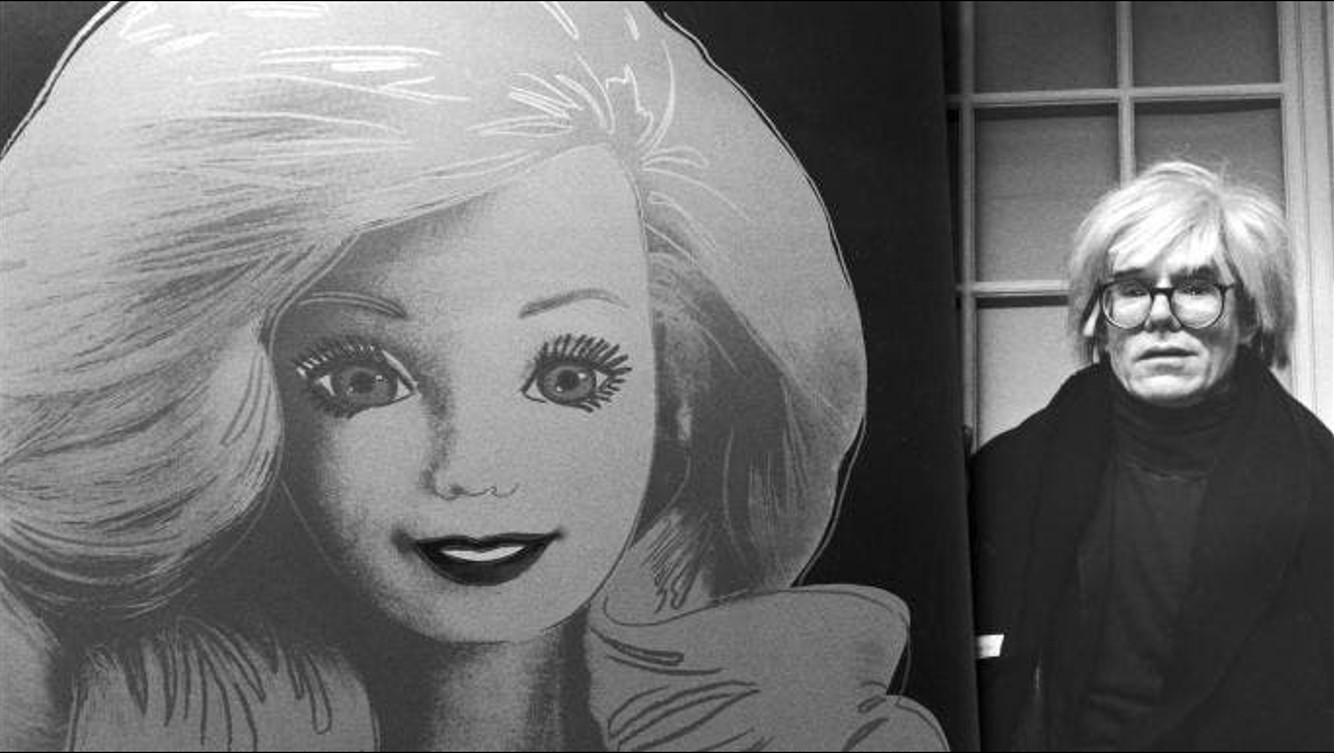 "Do a portrait of Barbie because…Barbie, c'est moi," is what Warhol's friend replied when he asked to paint the designer's portrait. Almost two decades later, an Andy Warhol-themed Barbie collectible was issued by Mattel.
Bob Mackie's First Barbie
In 1990, American fashion designer Bob Mackie further made his mark with the Bob Mackie Gold Barbie, which featured his iconic glam style. With 5,000 hand-sewn golden sequin accents, Mackie was instrumental in starting the collectible Barbie phenomenon.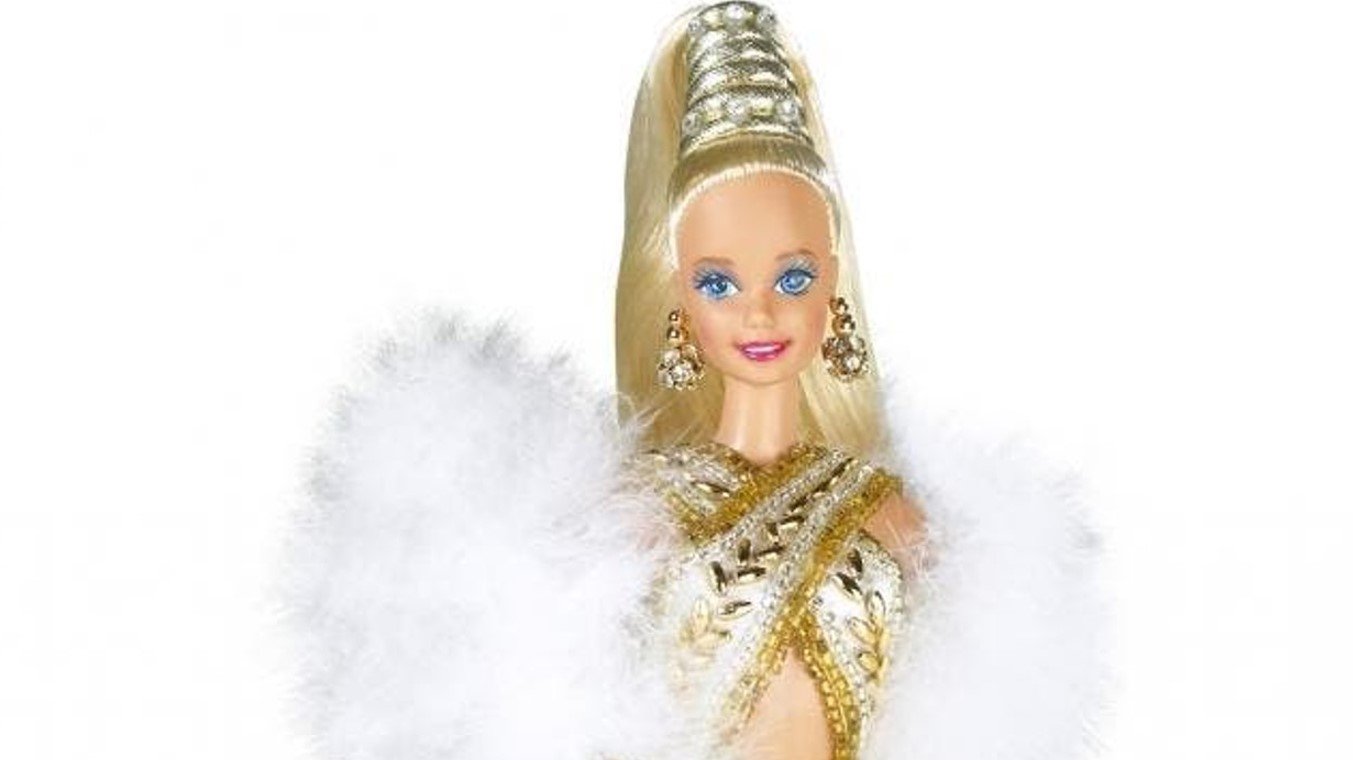 Even now, the Bob Mackie Barbie dolls remain as some of the most yearned collectibles. The most expensive Bob Mackie doll is the 2011 Countess Dracula Barbie with a resale value of up to $886.
President Barbie
1992 was a big year for Barbie, seeing as though she ran for president! Since then, she has been at the forefront of other presidential campaigns at least seven times. She also launched a campaign team in 2020.
Barbie's first outfit as president was a star-spangled taffeta ball gown, although a change of a suit was also sold with the doll. Her style evolved over the years, primarily sticking with the red, white, and blue theme but changed a bit in 2012 with a signature pink outfit.
It's Over For Barbie And Ken
Not all good things last, seeing as Barbie and Ken called it quits in 2004 and decided they were better as friends. The breakup happened during a period of many other high-profile celebrity splits.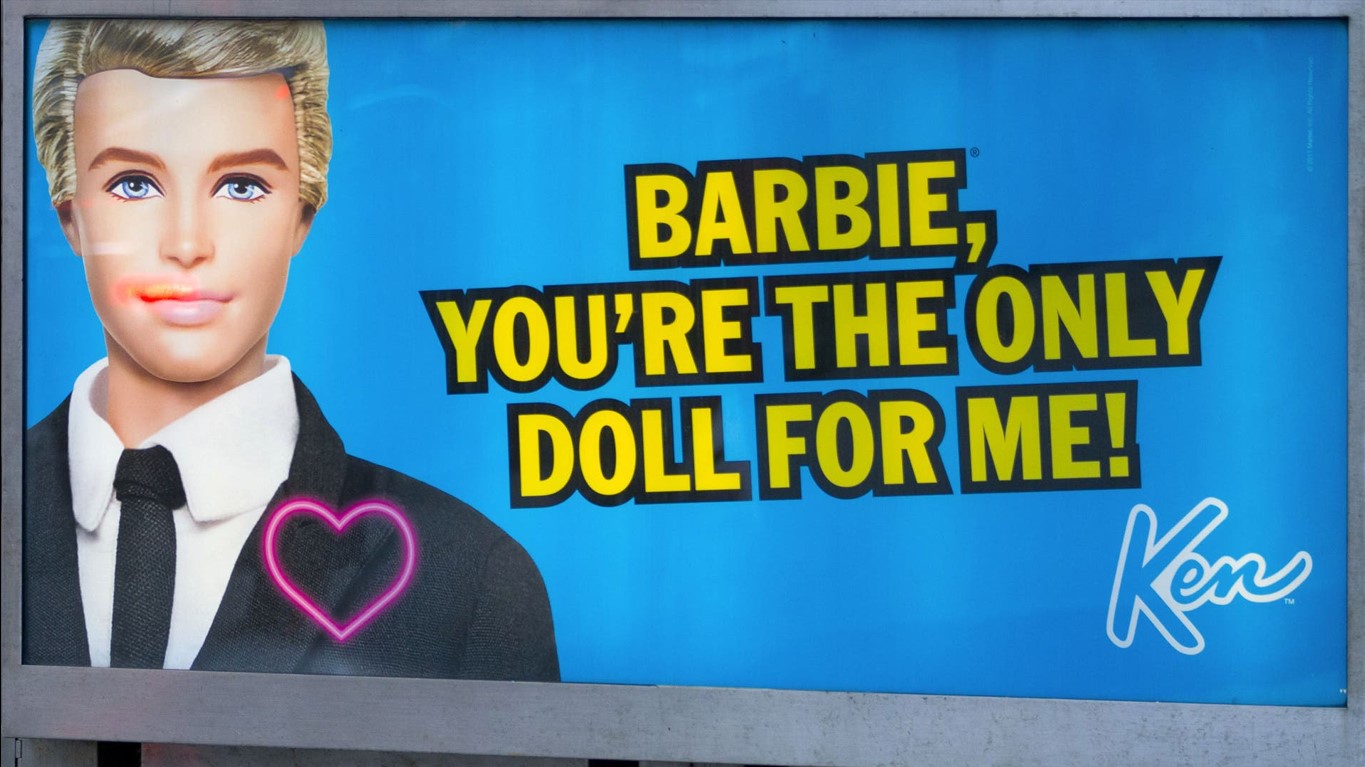 Luckily, Barbie still kept her Dream House after the breakup. The two reunited after seven years and continued their relationship journey.
The Runway Belongs To Barbie
2009 was the year that Barbie walked her own runway show in celebration of her 50th anniversary. The show happened at the New York Mercedes-Benz Fashion Week, where 50 famous designers showcased their unique and one-of-a-kind creations.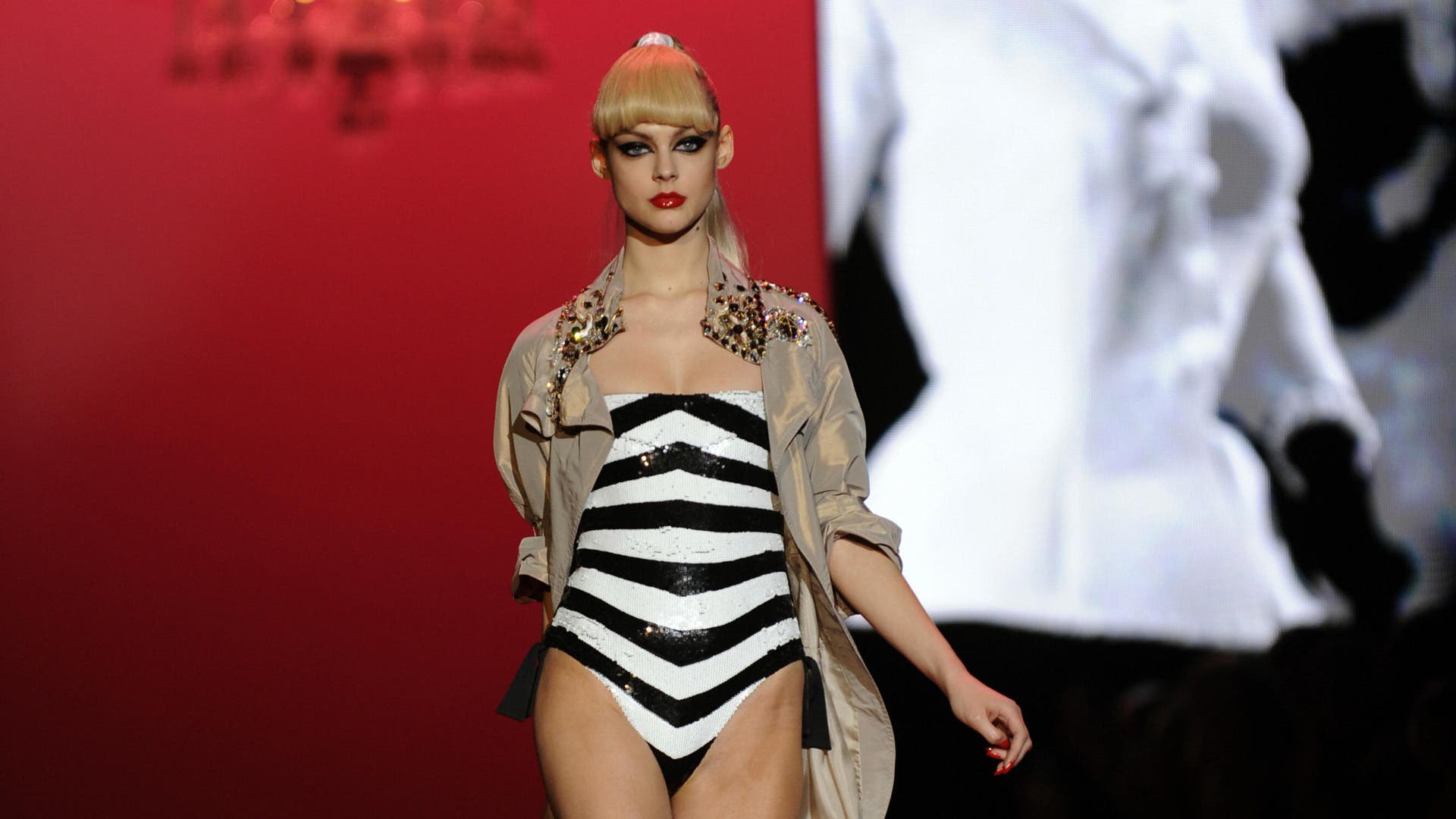 During the show, 51 models strutted their stuff in honor of Barbie's fashion legacy. Past, present, and future were the three looks on display, with an emphasis on eye makeup.
Barbie Goes Drag Queen?
Phillipe and David Blond were the avant-garde design pair known for creating the glitzy Blonds Blond Diamond Barbie. The glam doll is considered the first "drag queen" Barbie, as she is dressed in sparkles, gems, and fur.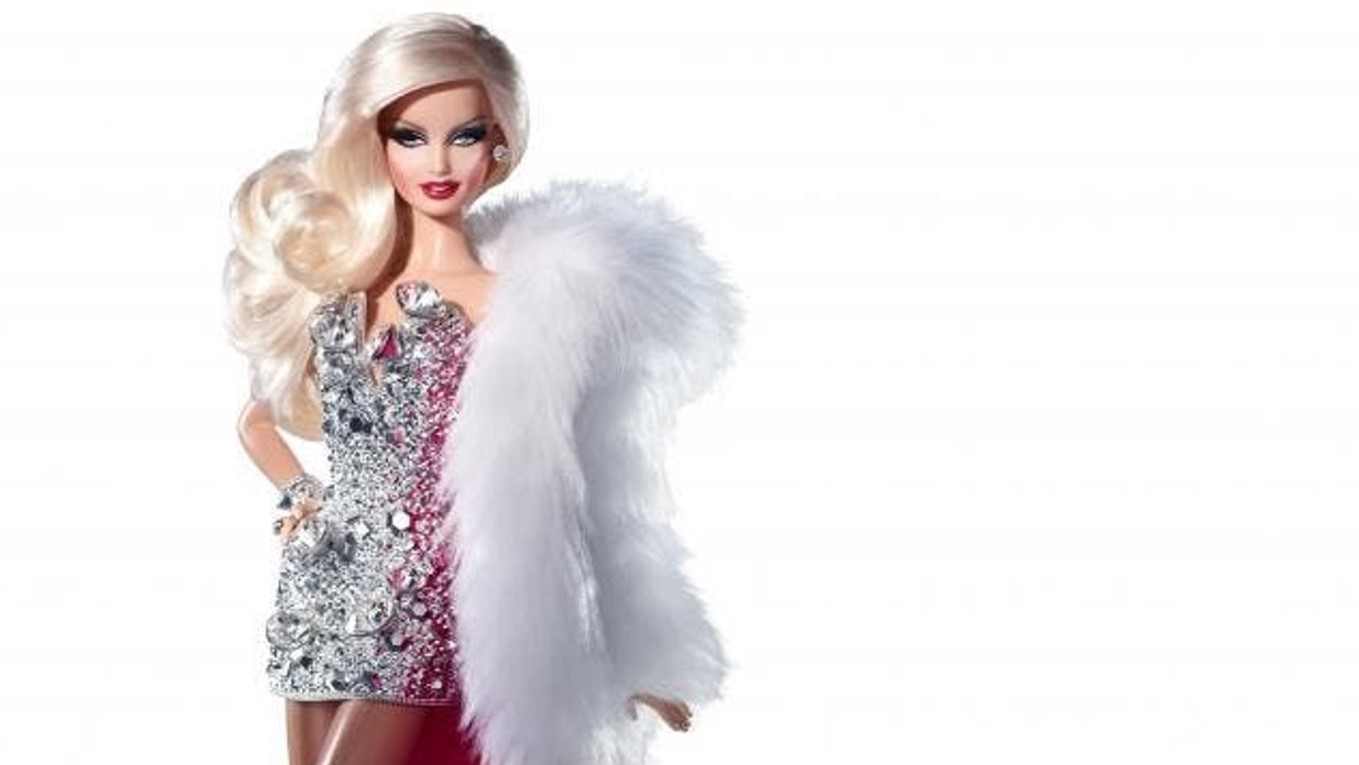 Despite the dramatic makeup and flashy outfit, this doll is basically just Barbie. The Blonds' version grew in popularity due to RuPaul's Drag Race and drag's overall mainstream appeal.
Meet The First 'Chemo Barbie' Named Ella
First manufactured in 2012, Mattel created Ella, Barbie's bald friend who was dealing with cancer. The doll was produced to help young girls struggling with cancer and was distributed to hospitals directly.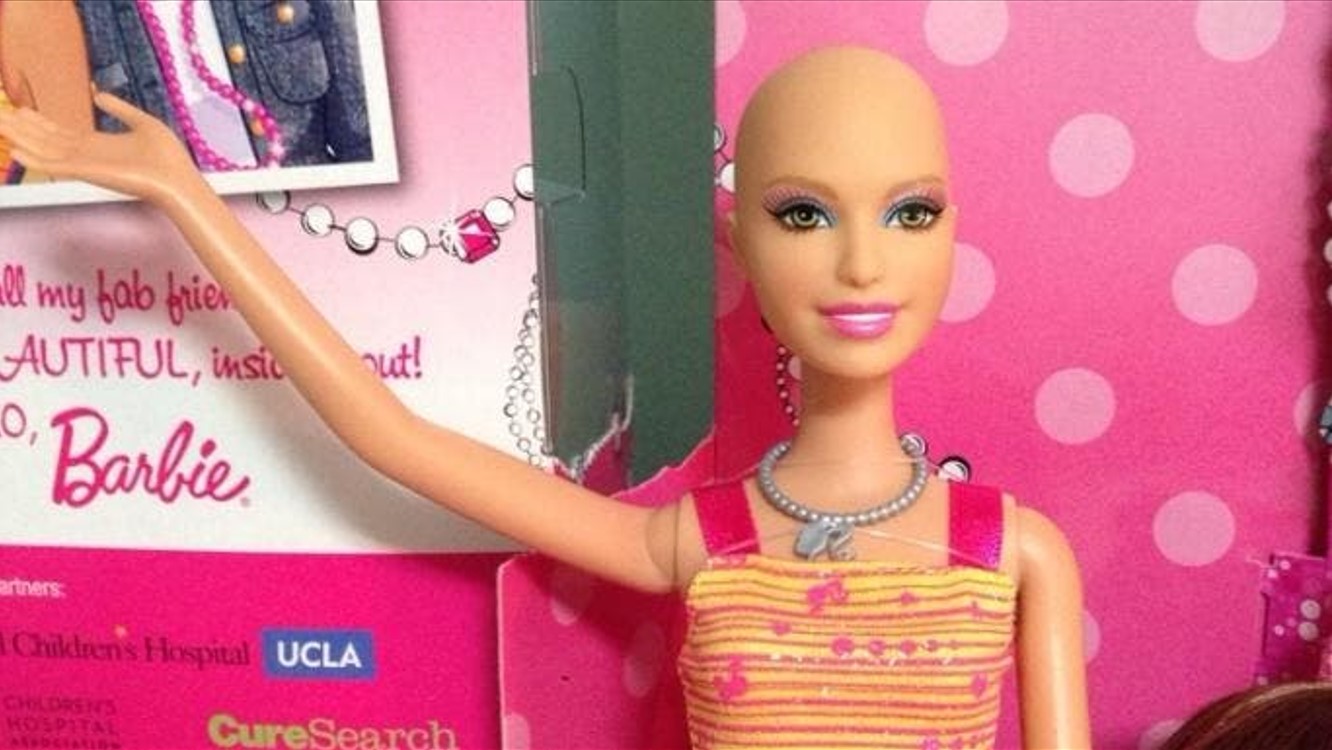 After the success of Ella, Mattel produced more Ella Barbies in 2014 after a cancer patient's mother made a petition.
'Sports Illustrated' Barbie
Barbie's iconic status was further cemented as she graced the cover of the 2014 Sports Illustrated swimsuit edition. She donned a black and white swimsuit which is a clear callback to her first 1959 outfit.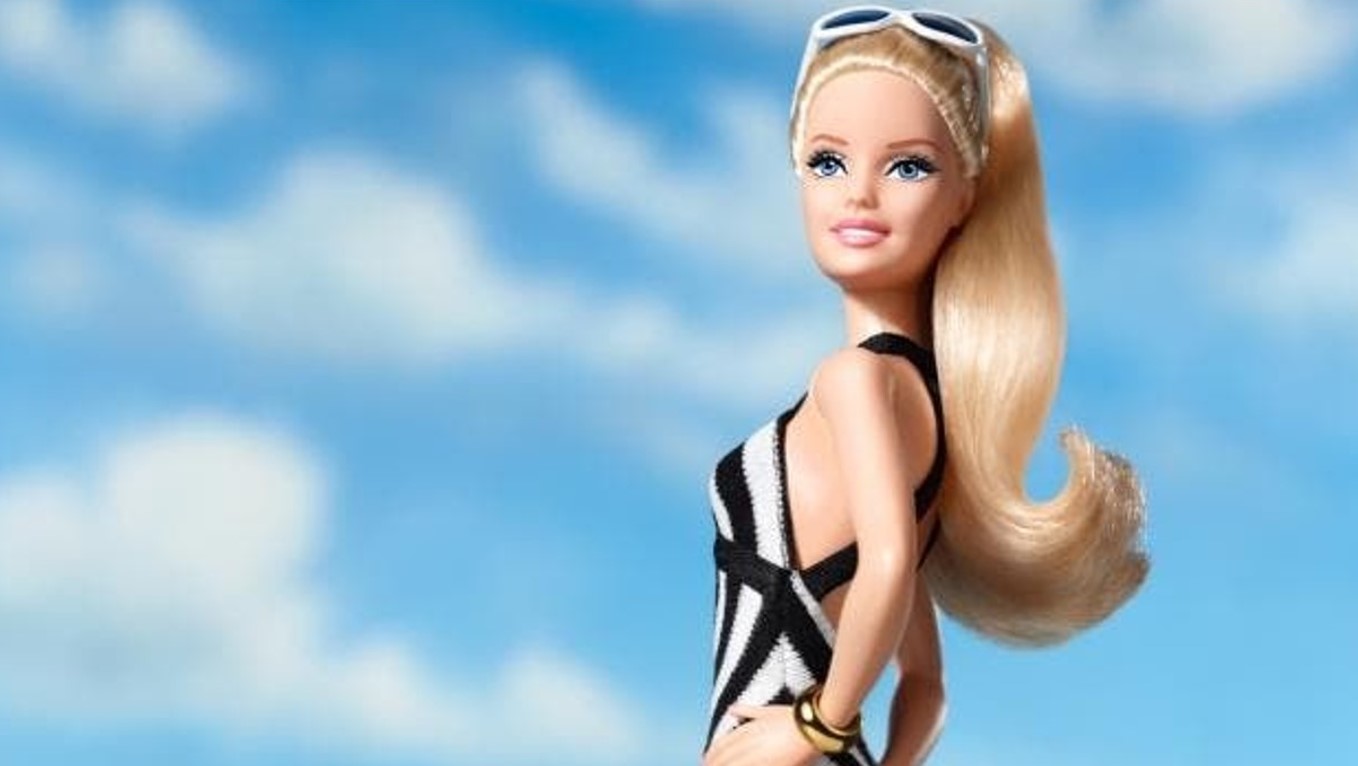 The 2014 issue centered around "legends" which Barbie fits the bill for (obviously), seeing as though she's a total legend. Certainly, "the doll that started it all" returned to her "fashion model" roots.
Barbie And Diversity
After continual criticism that Barbie dolls neglected to accurately represent the diversity of the modern female, Barbie Fashionistas came out in 2016 as a way of addressing that issue. These dolls had four body types, seven different skin tones, 22 eye colors, and 24 hairstyles.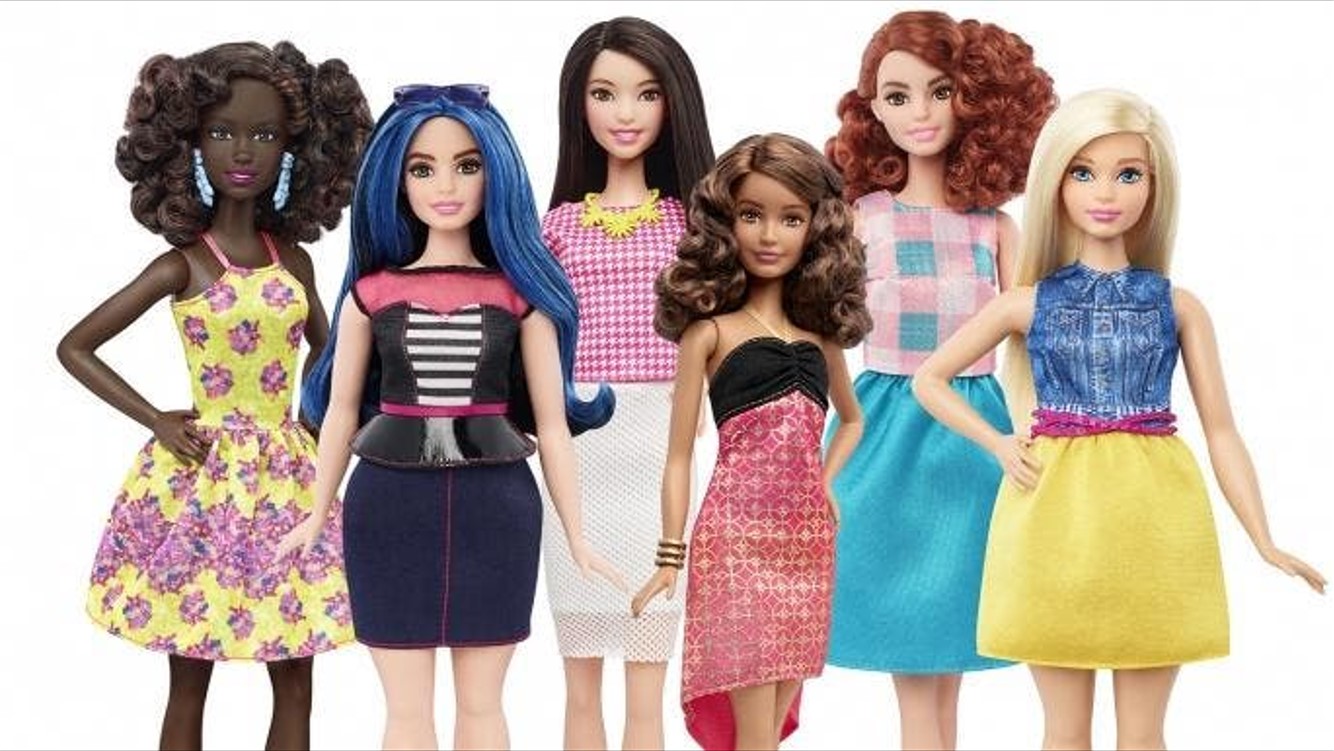 There are seven Barbie Fashionistas based on varying personality traits. These traits include Glam, Cutie, Girly, Wild, Sassy, Arty, and Hottie.
Barbie Dips Into History
Mattel released an "Inspiring Women" collection in 2018 which featured Amelia Earhart, Frida Kahlo, and Katherine Johnson – all influential and extraordinary history-making women. Earhart made her mark as the first woman to ever fly alone across the Atlantic Ocean, and the first person to fly solo from Hawaii to the U.S. mainland.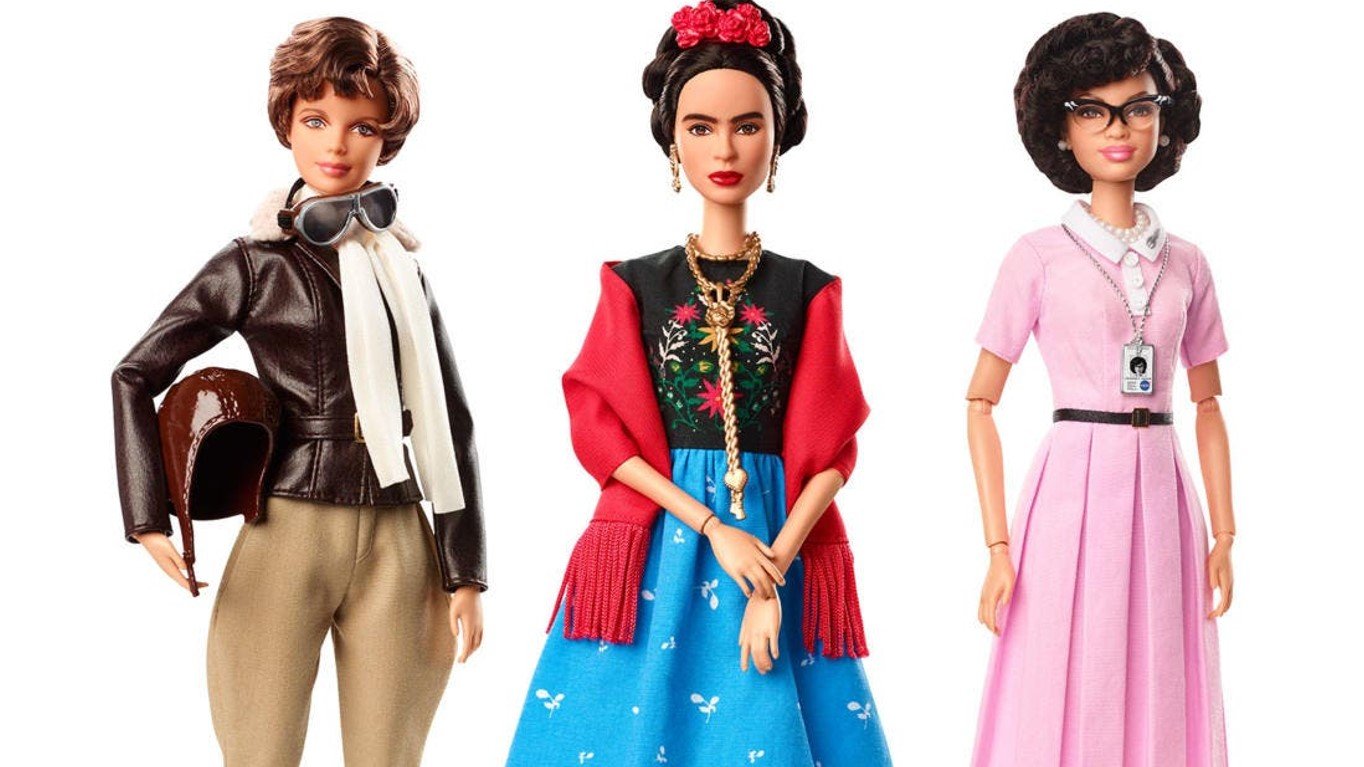 As a beloved and iconic painter, Kahlo was a prominent activist who still influences women's movements to this day. Johnson was a physicist, space scientist, and mathematician at NASA's Langley Center who received the 2015 President Medal of Freedom.
A New And Improved Barbie
2019 was the year that Mattel released a new Barbie to honor Barbie's 60th anniversary. The new doll had a smaller bust, less defined waist, and more defined arms.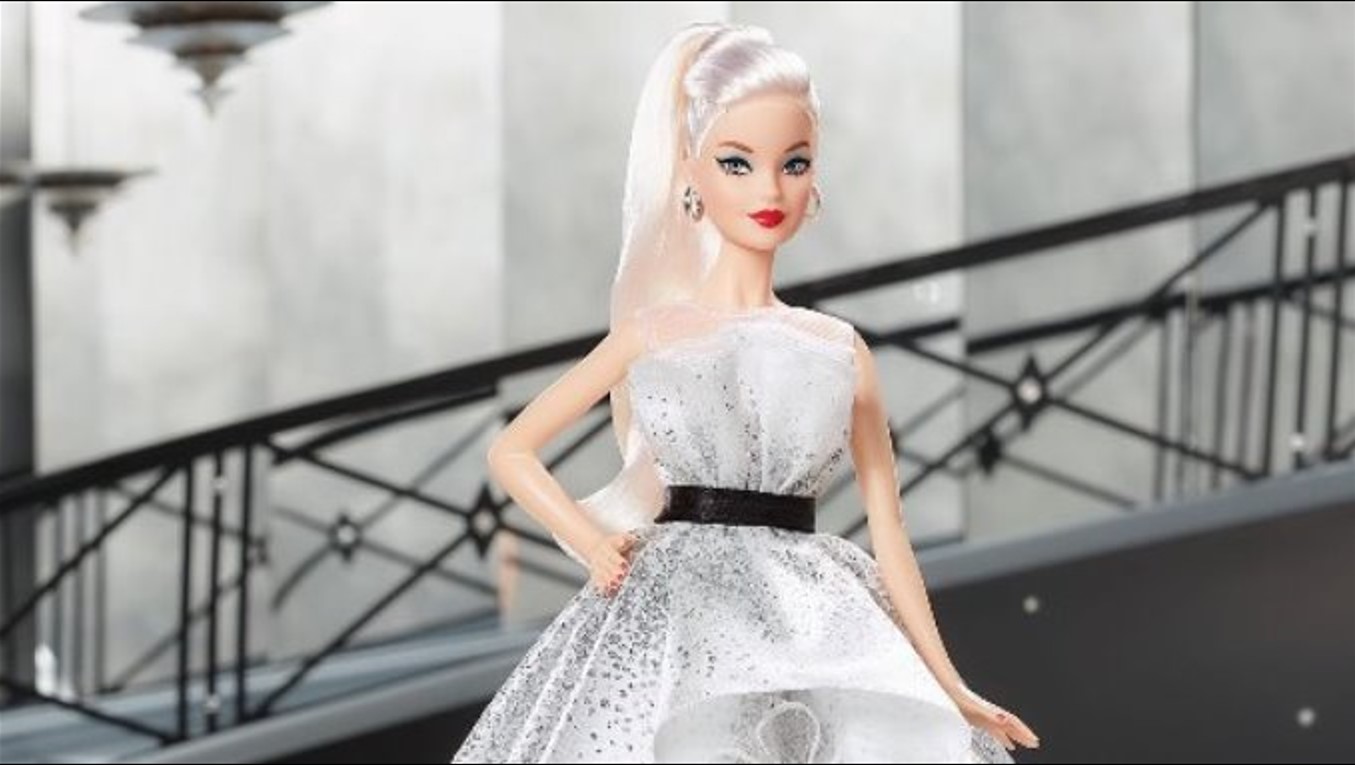 The 60th-anniversary version was an addition to an expanded Barbie line that featured more diversity in body shapes. Barbie sported classic details, such as her signature high ponytail with an elegant twist and iconic red lips.
Barbie Goes Golden
In 2020, Mattel released a Holiday Barbie Doll wearing a golden gown. The gown dazzled with a glittering golden bodice, bow-detailed belt, and a tulle skirt with a glimmering snowflake-printed overlay.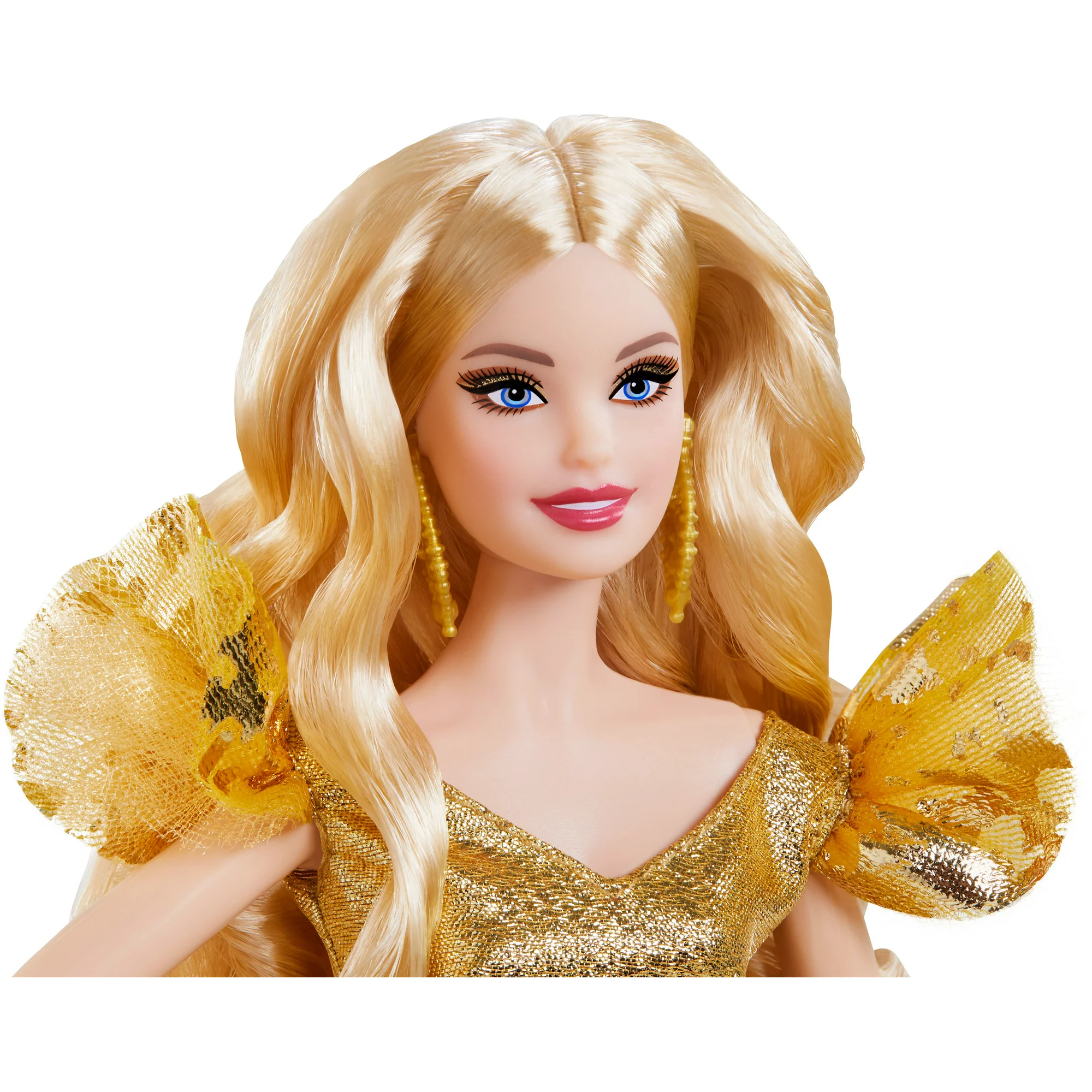 Holiday Barbie sported sleek brunette curls, sparkly-gold makeup, and beautiful chandelier earrings to complete her look. The Holiday Barbies were originally released in 1988 by Mattel.
Barbie's Campaign Team
2020 was also the year that Mattel released a Barbie Campaign Team, showcasing four diverse dolls in hopes of influencing girls to take on public leadership roles. The Campaign Team consisted of the candidate, the campaign manager, the fundraiser, and the voter.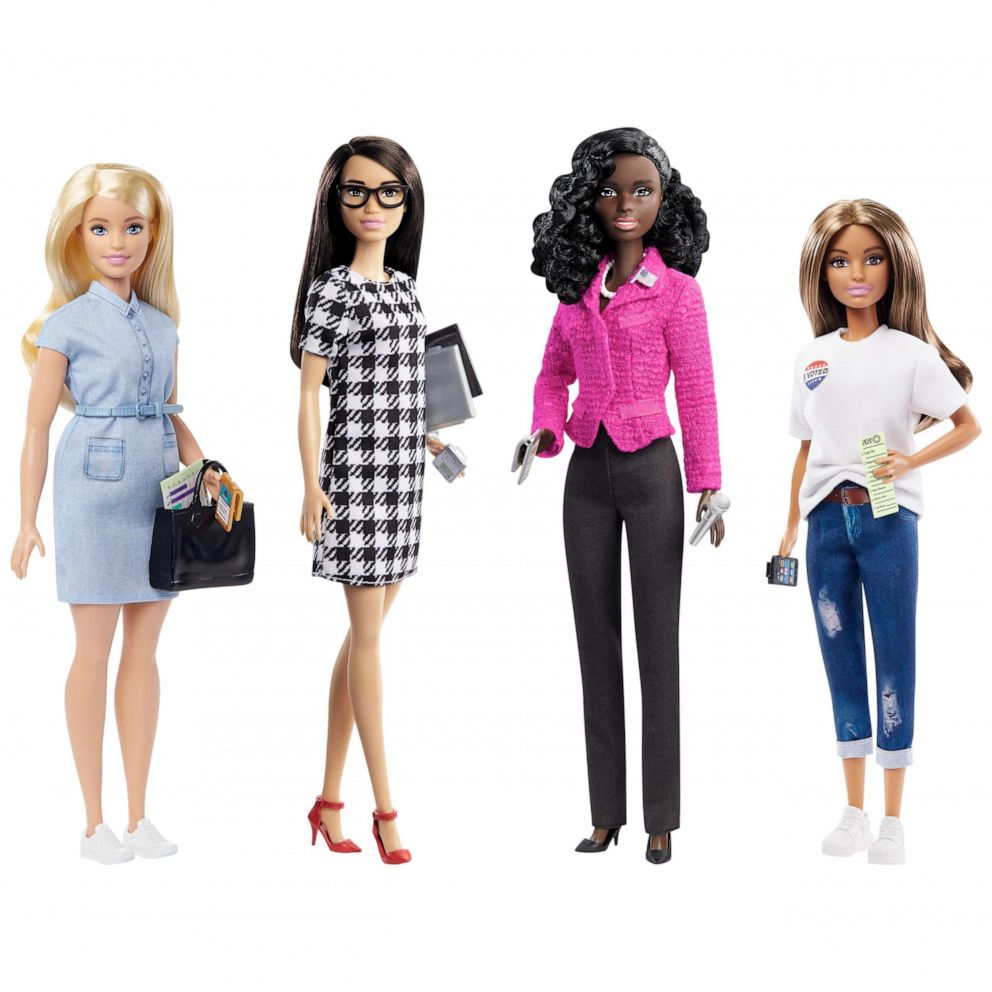 Aside from the dolls, there were also other resources online, such as play ballots and other printable activities, and prompts for girls to outline their campaign speeches. The doll set highlighted different ethnicities.
The Inspiring Women Collection
In 2021, Barbie's Inspiring Women collection featured a few significant female figures in history including Maya Angelou, Rosa Parks, and Ella Fitzgerald.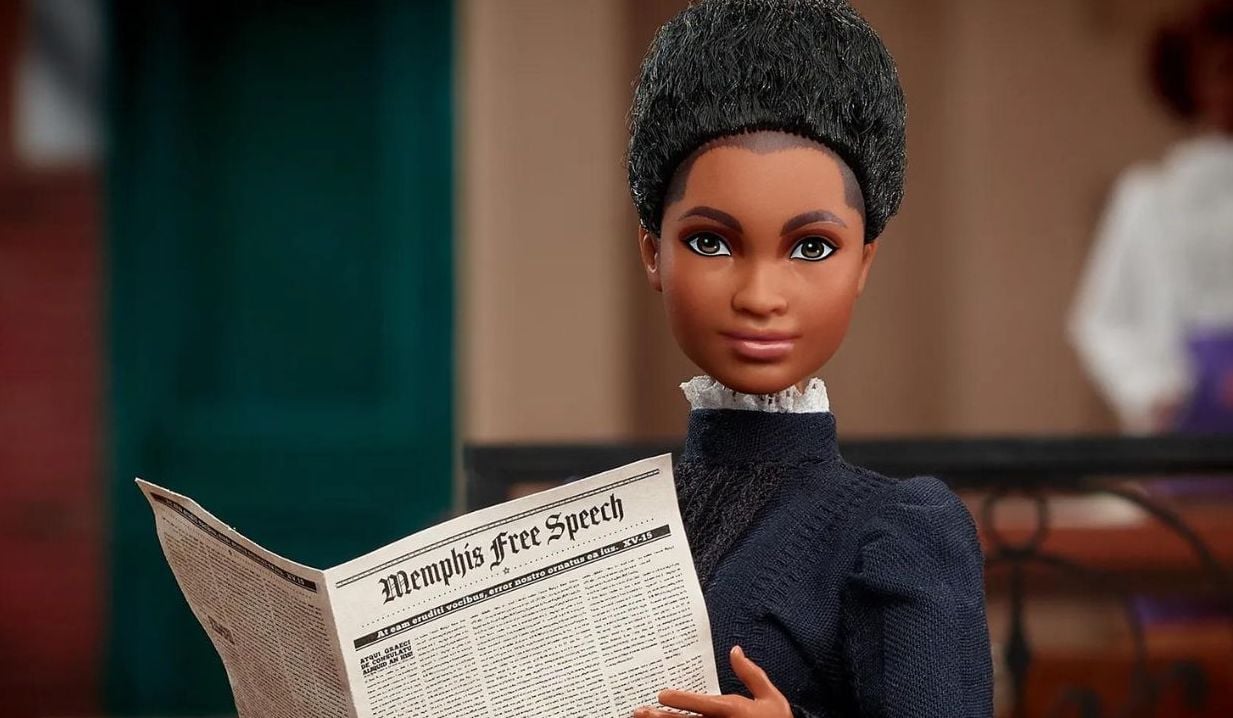 Angelou was an important novelist, poet, and civil rights activist. She won a National Book Award in 1970 for her memoir I Know Why The Caged Bird Sings. The Civil Rights hero and trailblazer Parks is memorialized in Barbie form, dressed in a hat, white gloves, and a grey coat over a floral dress. Fitzgerald was the most popular American female jazz singer, and her remarkable talent is celebrated with the Ella Fitzgerald Barbie doll.
Dia De Muertos Ken Doll
Barbie celebrated Dia De Muertos (Day of the Dead) in 2021 by introducing a special Ken doll, honoring the traditions, symbols, and rituals of the time-honored holiday. The Dia De Muertos Ken doll wears a charro-inspired look with a serape and embroidered shirt.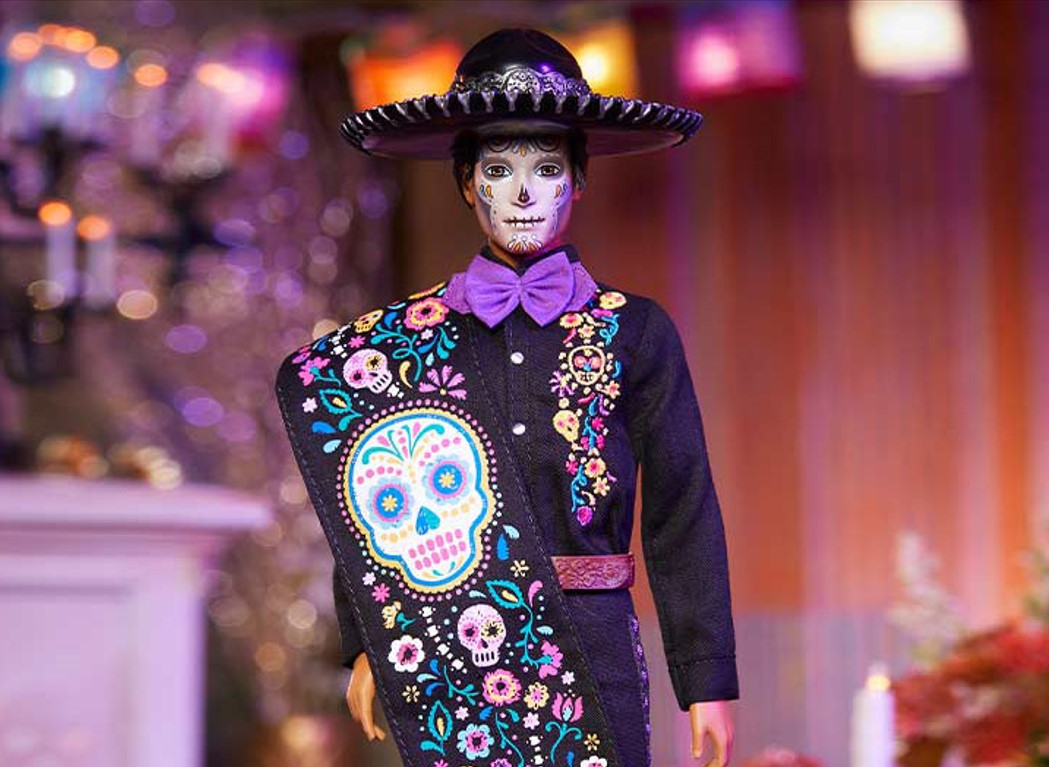 The outfit is complemented by a colorful bowtie, a sombrero, and a belt buckle with a sugar skull design. His face is painted in a Calavera design with brown boots and a matching belt to complete the look.
The Inspiring Women Collection Gets A New Addition
In January 2022, a new historical female figure was added to the Inspiring Women Barbie collection. Ida B. Wells was an inspiring African American journalist and anti-lynching activist. Despite being born into slavery, Wells became a pioneer in the field of journalism and an advocate for women's suffrage.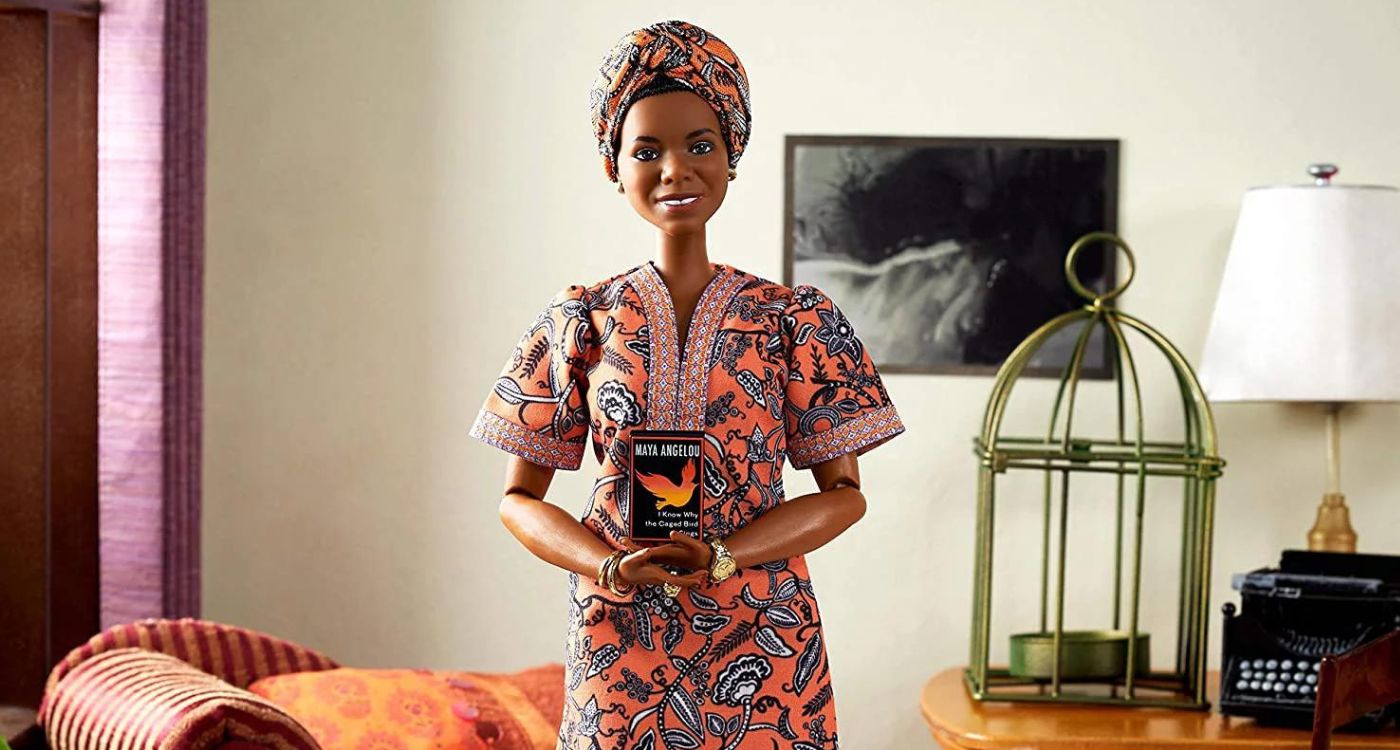 The Ida B. Wells Barbie dons a traditional blue dress with lace details at the bodice, collar, and waist. Completing the look is a Memphis Free Speech newspaper in hand as an accessory.
The Fashionistas Line Adds More Diversity
Mattel announced their 2022 Fashionista line which will feature dolls with previously-ignored features, such as hearing loss and vitiligo. Other characters will have prosthetic limbs and curvier, more realistic figures.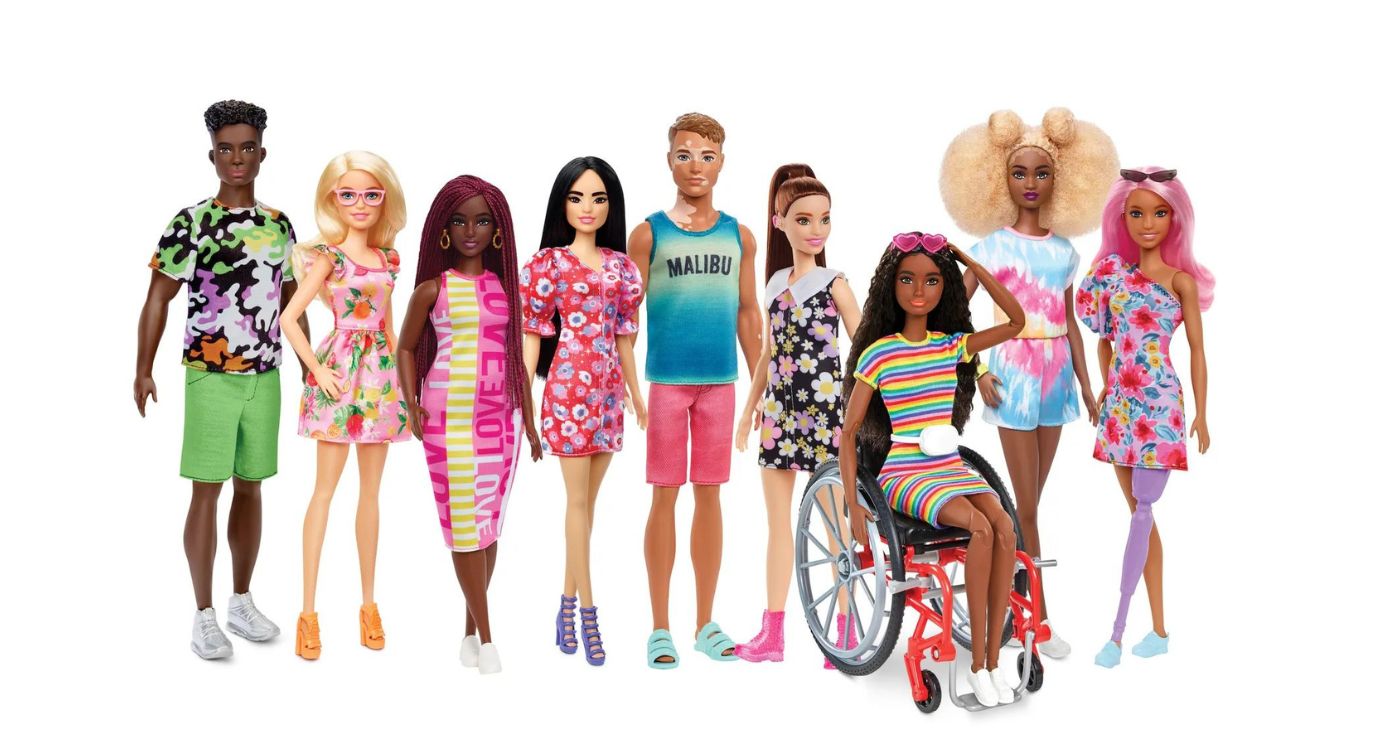 The company is continually on the path of "continuing its journey to represent global diversity and inclusivity in the fashion doll aisle." Their 2022 line backs up that statement and many noted that an effort was being made.
The First-Ever Barbie With Down Syndrome
While the Fashionistas line from 2022 was a big step forward, the 2023 release of a Barbie doll with Down syndrome was a noticeable win for the disability community. The new doll was an exciting addition because it advocates for representation, awareness, and acceptance.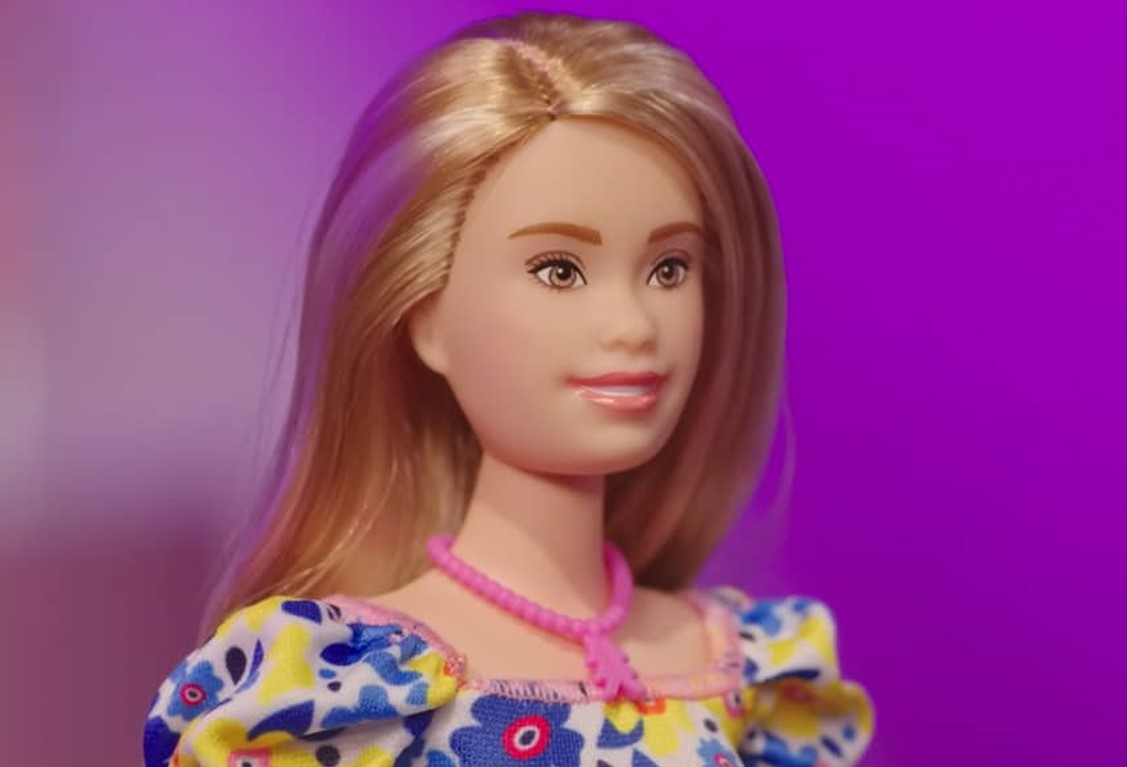 Children can own dolls that look just like them and Mattel was very careful to produce a doll with realistic proportions. Down syndrome Barbie is a further push for diversity in the types of dolls that Mattel creates and distributes.
Barbie In The Movies
Barbie's impact on pop culture is undeniable and, since her debut in 1959, is still a figure that people from all over the world love and cherish. After all, everybody knows Barbie! She has always been about making dreams come true.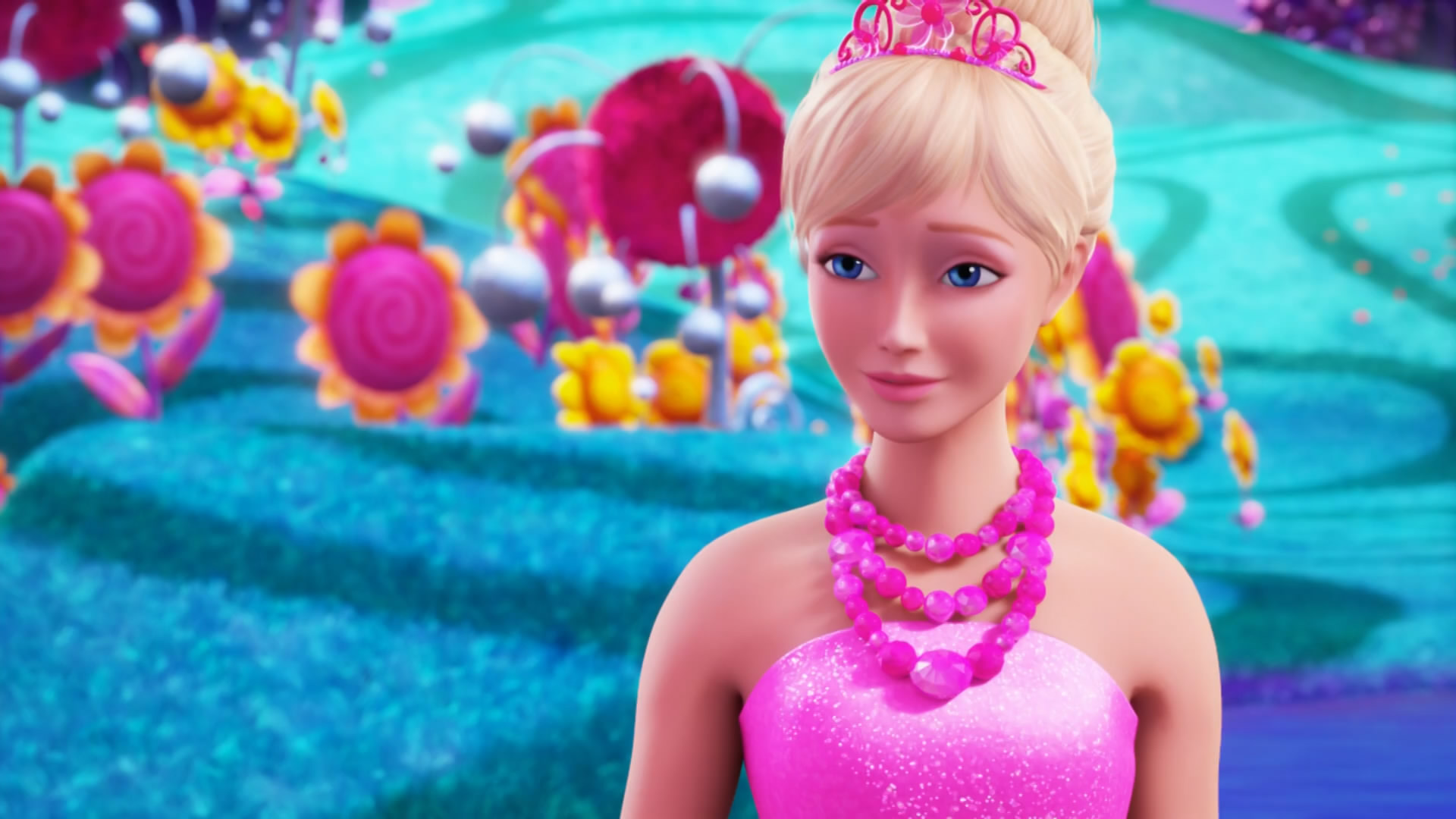 To date, there have only been 42 Barbie movies (all of which were animated), but that's all changed. The 43rd movie is the 2023 live-action version starring Margot Robbie as the titular figure of Barbie herself.
Barbie Comes To Life
Barbie is perhaps one of the only toys that have been globally recognized and continues to remain a popular doll for kids. Interestingly enough, only animated shows and movies have been made about her – and that's because it took 64 years to actually make a live-action version.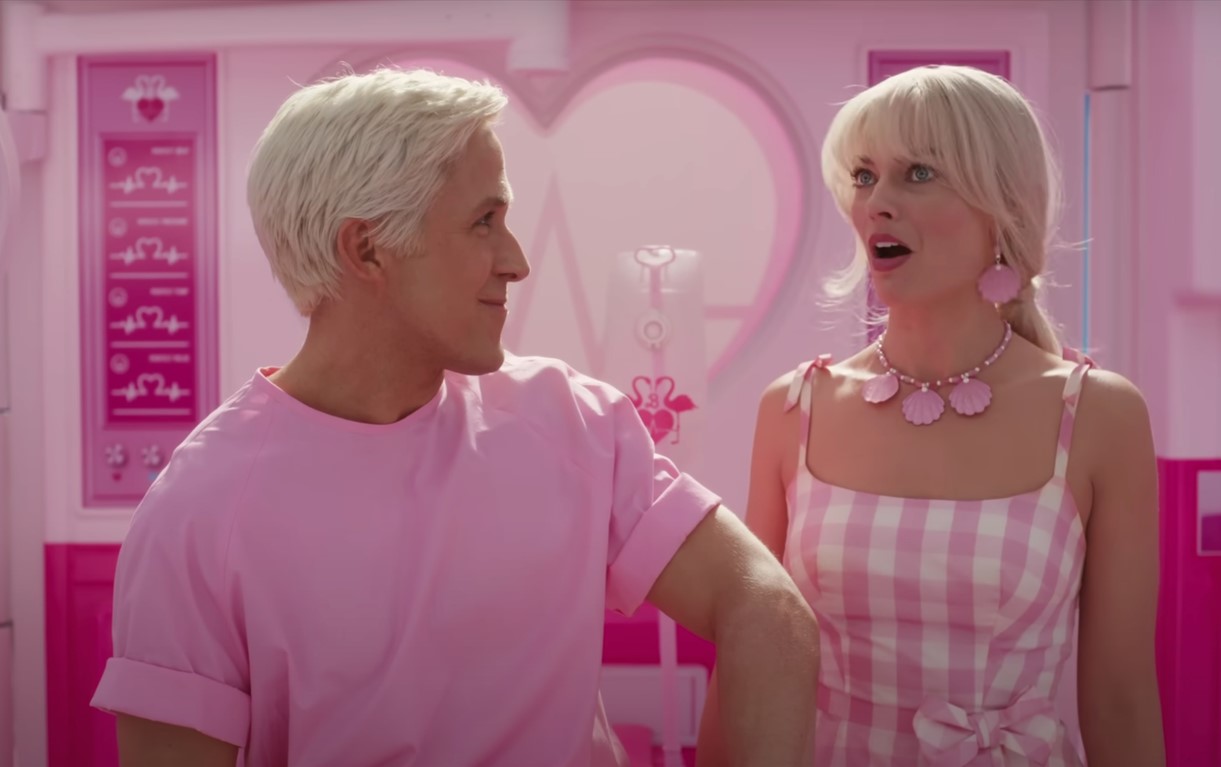 It's the summer of Barbie, as July 21 marks her big screen debut in Greta Gerwig's Barbie, with Robbie starring as a version of the doll. Ryan Gosling is perfectly cast and plays one of the many versions of Ken.
The Premise
In Gerwig's film, Barbie is a doll living in Barbieland who has to leave to confront her "imperfections" and discover the real world. Barbie ventures to the Real World where she discovers herself and her place in the world.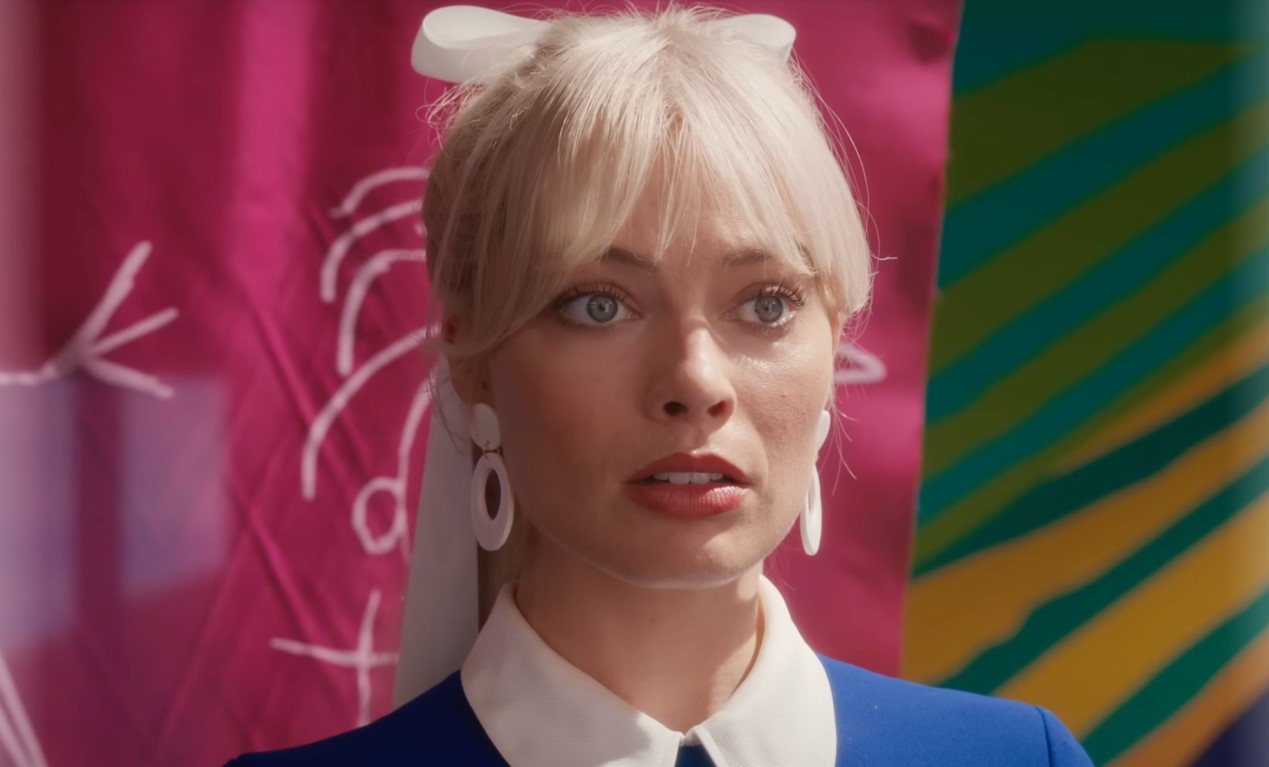 Being sent into exile, Ken (Gosling) joins Barbie as their behavior becomes less perfect, and he's simply along for the ride. Other actors in the cast include Kate McKinnon, Issa Rae, and Will Ferrell.
Barbie Becomes A Fully Realized Character
As Robbie's Barbie goes on a journey of growth and self-discovery, there are plenty of laughs and lighthearted moments. Gerwig made sure to include all different kinds of Barbies in the film and include a vast range of diversity.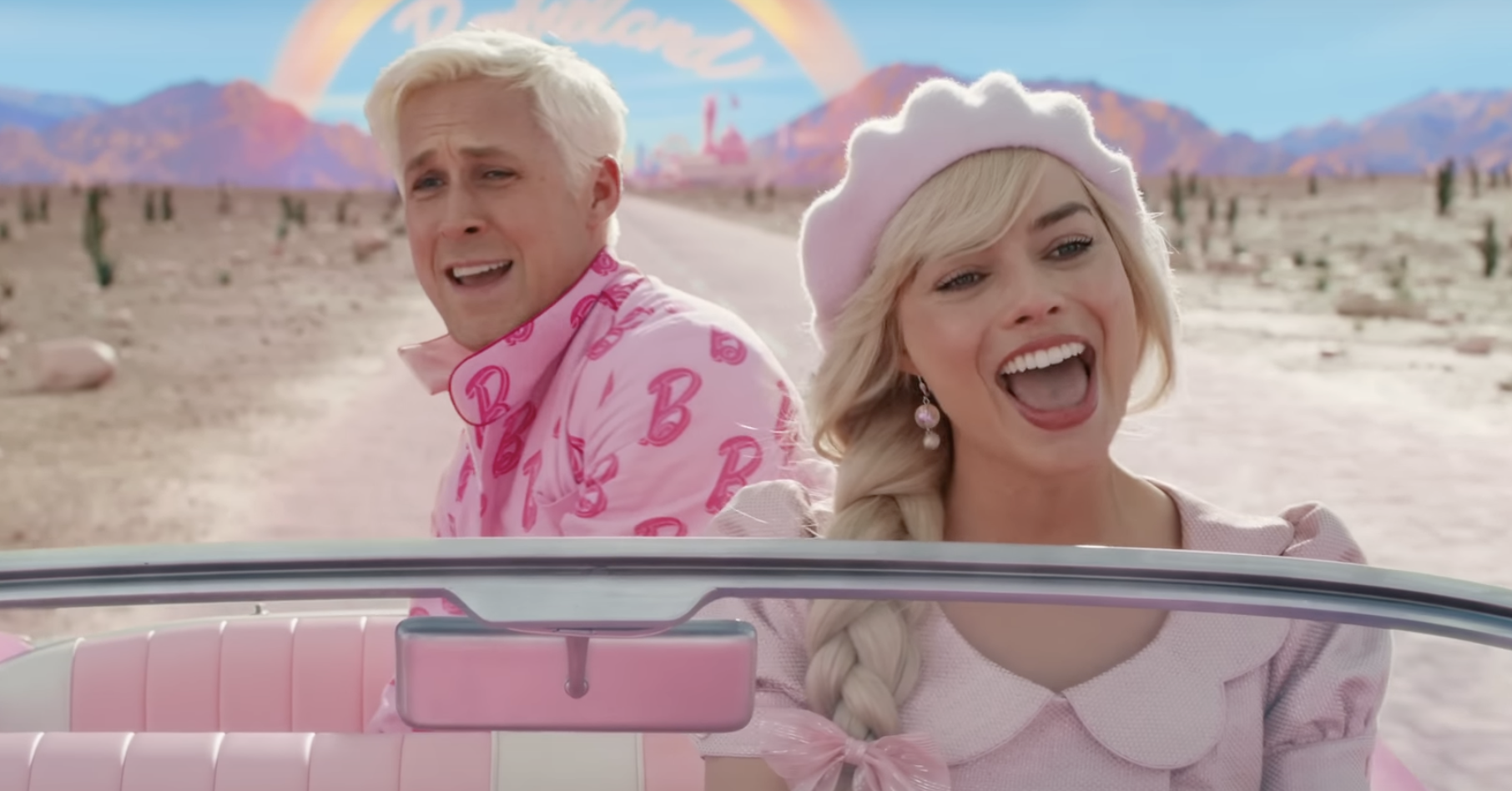 Building an entire world from scratch isn't easy, but hopefully, the movie will let audiences see Barbie in a new and entertaining light that's never been shown before.
A Lasting Legacy
For over six decades, the Barbie doll has evolved through countless iterations and has become more inclusive and representative of all types of people. Barbie is a symbol of hope and fulfilling one's dreams.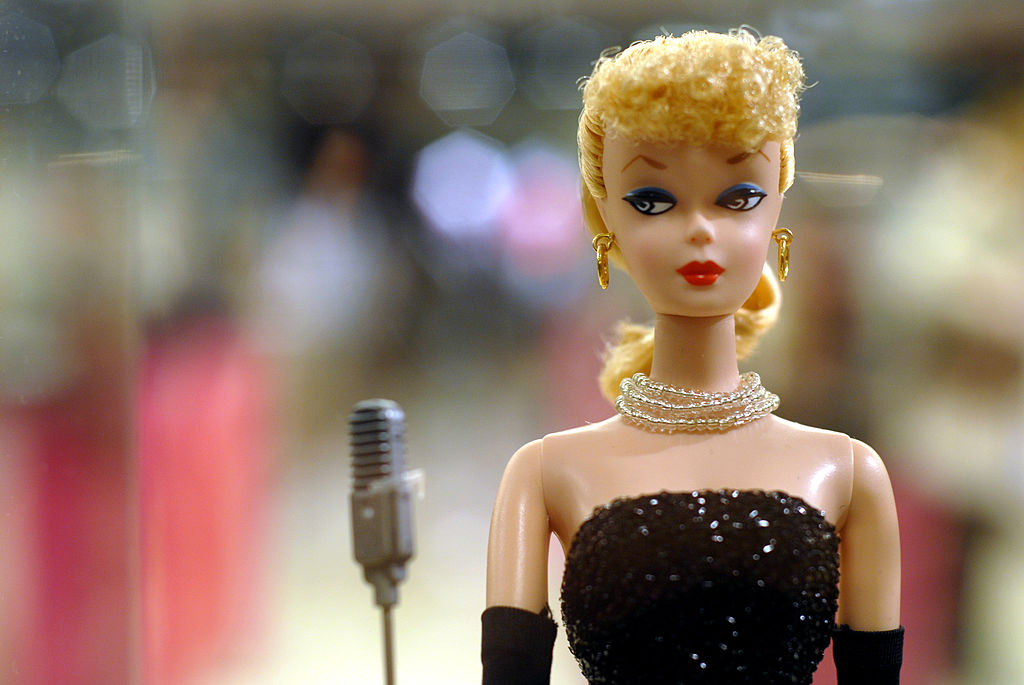 As the world's bestselling doll, the lasting legacy of Barbie (despite the many controversies) continues to inspire kids. Barbie's impact won't be over any time soon.