Jennifer Lopez and Ben Affleck caused quite a stir on the internet many years ago when they called off their engagement back in January 2004 and split for good. As devastated as their fans were, everyone moved on with time and forgot about their surprising breakup.
However, it seems like this former couple is making headlines again and is back under the spotlight as they were spotted hanging out, which has left everyone wondering if Bennifer is back in the picture?
Could these two powerhouses possibly be brewing a romantic reconciliation? While that's hard to know for sure right now, there's no denying the fact that things are definitely looking good for them!
Ben and Jennifer have been spending a lot of time together ever since her split from Alex Rodriguez. The two parted ways quite civilly and told the media, "We have realized we are better as friends and look forward to remaining so. We will continue to work together and support each other on our shared businesses and projects. We wish the best for each other and each other's children."
Alex's exit was followed by Ben's entrance, and Jennifer has been seen hanging out with Ben recently. It has been brought to everyone's attention that the two of them have been "spending time together in Los Angeles."
Affleck has been spotted at Lopez's house "multiple times," and it was discovered that "security picks him up at a nearby location and drops him off after spending a few hours at her house."
While we discuss the former couple's recent display of camaraderie, we can't help mentioning how Ben Affleck made headlines and received much appreciation for saying amazing things about Lopez in InStyle's May 2021 cover story on her. He gushed about his ex saying, "I thought I had a good work ethic, but I was completely humbled and blown away by what she was committed to doing day in and day out, the seriousness in which she took her work, the quiet and dedicated way she went about accomplishing her goals, and then how she would go back and redouble her efforts," Affleck said of his former flame and Gigli co-star. "She remains, to this day, the hardest-working person I've come across in this business. She has great talent, but she has also worked very hard for her success, and I'm so happy for her that she seems, at long last, to be getting the credit she deserves."
Isn't that utterly wholesome?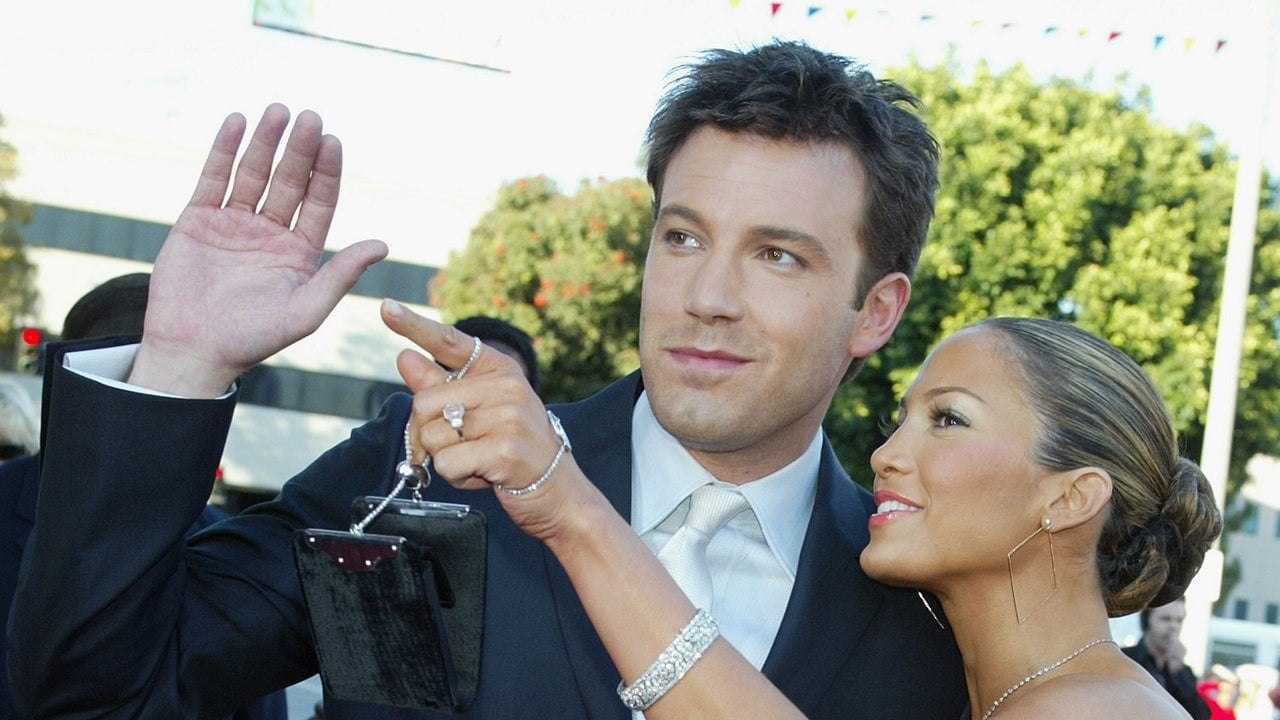 Apparently, Affleck visited Lopez a couple of times ever since she returned to Los Angeles from shooting her new film, "Shotgun Wedding," in the Dominican Republic.
But, it turns out that they are just friendly and have remained friends over the years. A source commented on this, saying, "They are friends … they've never not been."
Friends or not, whether Bennifer is back in the picture or not, fans and followers of both Ben Affleck and Jennifer Lopez are more than happy for them, and it's actually quite sweet that they can be friends without any hard feelings.