TikToker Raises Over $200K For Uber Driver Who Assisted Her After Being Robbed At Coachella
Imagine being stranded in a big city, robbed of your phone and credit card, and thousands of miles from home. Horrifying right? This was the situation TikTok influencer Becca Moore found herself in when she attended the 2022 Coachella in Indio, California.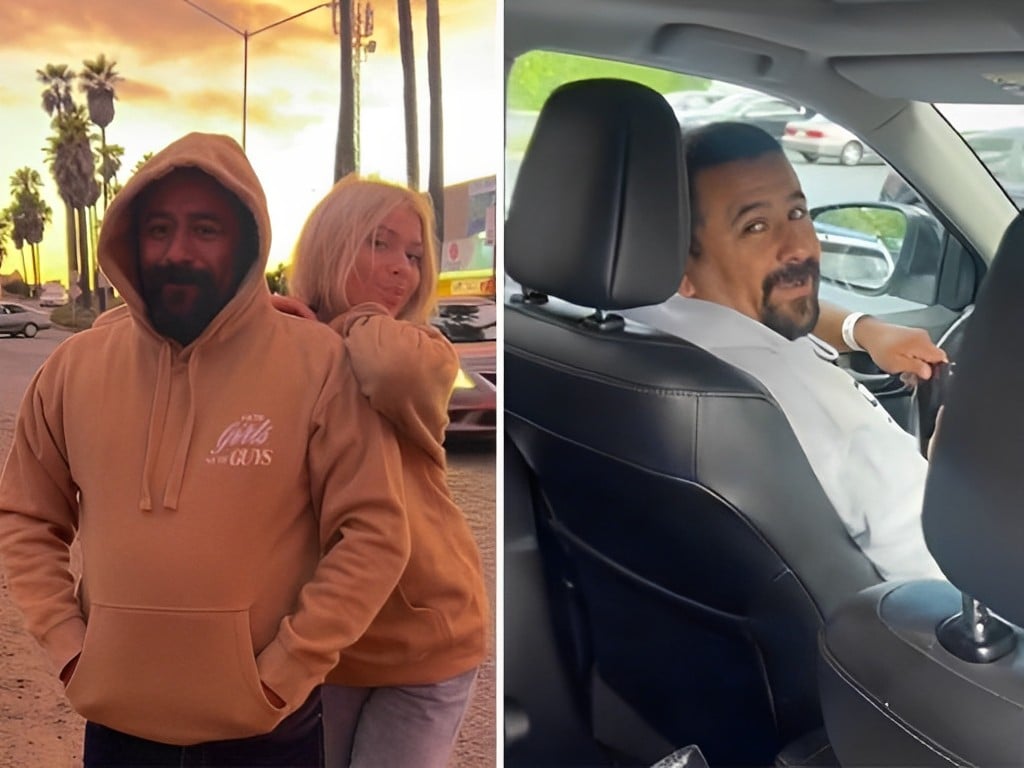 However, as fate would have it, Becca met an Uber driver who helped her. She later discovered he needed help too, and the TikToker decided to return his kindness. Keep reading to learn how these two strangers supported each other. 
For the Love of Coachella
When Becca left her Nashville home for Indio, California, the plan was simple — enjoy great music at the Coachella Valley Music and Arts Festival, and head back home. However, she attended a private party where she lost her phone, credit card, and rental car keys.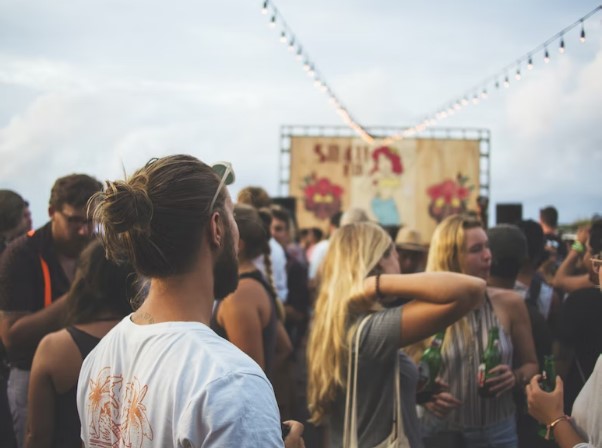 The TikToker suspected they were stolen, which meant she was stranded. She panicked and settled for sleeping in her friend's hotel room that night. 
Alone With No Help
However, the following day, her friend had to fly back to Canada, leaving Becca alone and without help. The TikToker decided to find a way to get home, but first, she needed to get to Sprint and purchase a new phone.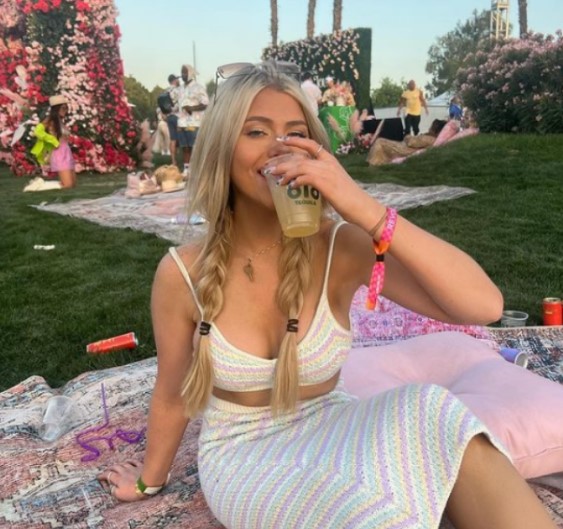 She went to the hotel's lobby and asked the concierge to help her get an Uber driver. The Uber driver who came was Raul Torres, and having nothing but a piece of paper with the Sprint store address, Becca got into his car. 
Who Is Raul Torres?
Raul is an Uber driver with a wife, Linda, and three children. His daughter and father had cancer at the time he met Becca. He is known as a do-gooder who, according to his wife, always helps people.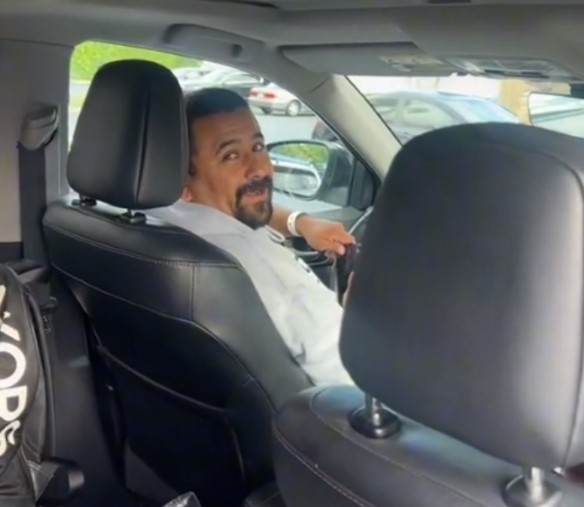 When Becca entered Raul's car, she tried to keep her emotions in check. But it was clear to the Uber driver that something was wrong with the young woman in his vehicle.
Raul Offered to Help Immediately
Raul asked her what was wrong, and the TikToker told him she was robbed the night before. She tried downplaying the severity of her situation, but the Uber driver did not buy it.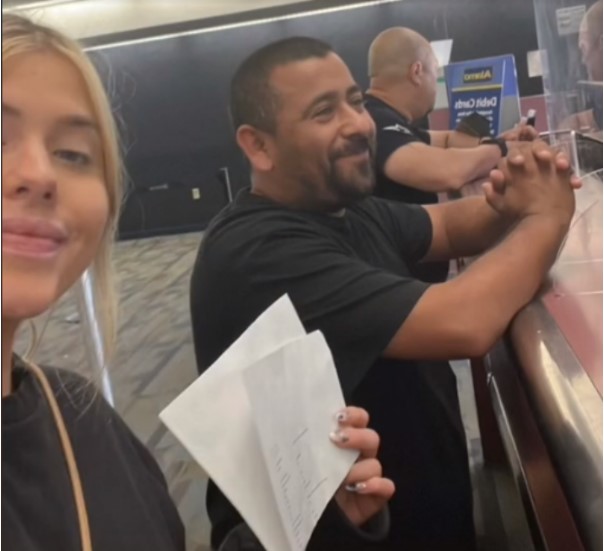 In an interview, Becca said of the moment, "I was kind of downplaying it, and he was like 'No. This is actually bad. I'm not going to let you go into the Sprint store and leave you. I'll just wait and make sure you get a phone.'"
Becca Could Not Get a New Phone
Raul stayed inside the car, and after a while, he went into the Sprint store to check on Becca. The TikToker was glad the Uber driver stayed back because she couldn't get a new phone as she did not know her plan.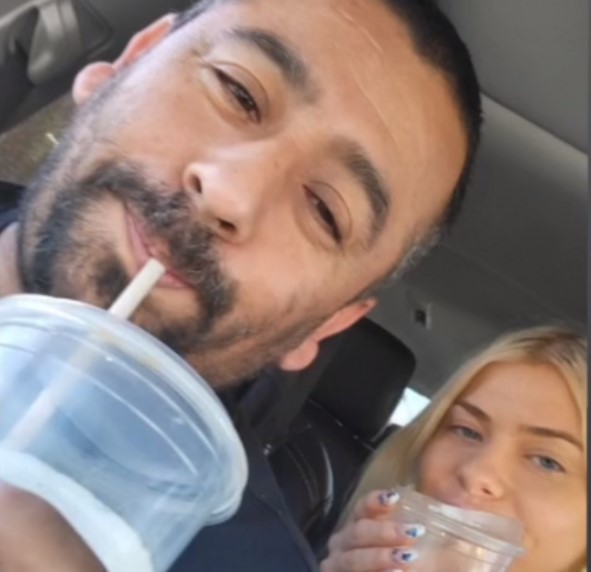 At this point, Raul informed Becca that he was done driving for the day and would spend the rest of it helping her. He took her to a Starbucks for a meal and to help her calm down.
A Visit to the Authorities
Becca then called her mother, whose number she knew by heart. The TikToker asked her mother to help her track her phone, and once she received the information on its location, Raul convinced her they had to go to the authorities.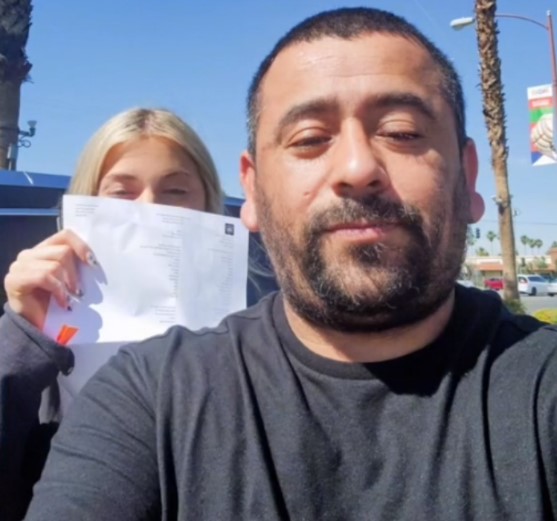 Officers escorted the two to the Airbnb the phone was tracked. The owner allowed the group inside, but they could not find the phone after searching the residence. Afterward, the officers left, and Becca and Raul continued searching.
Consistency Pays Off
Eventually, after searching consistently, they found the phone at the gate. Although they had no idea how it got there, the TikToker was relieved she could go home and was no longer stranded.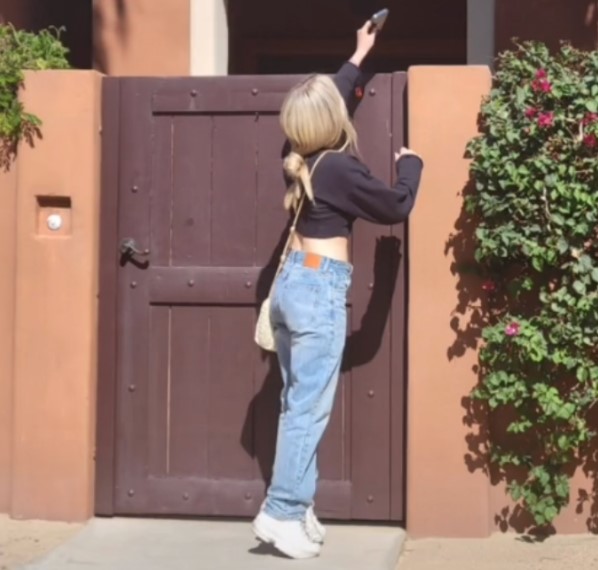 Also, finding her phone meant recovering her credit card; it was in the phone case. With her phone and credit card back, Becca started planning to rent another car — the previous one got towed — to go to the airport in L.A.
A Significant Date
Before leaving Indio, Becca spoke with Raul's wife, explaining how he spent the day helping her. Also, the TikTok star had dinner with the Uber driver. While talking, she mentioned her birthday (June 16), and Raul said the date was significant for him too.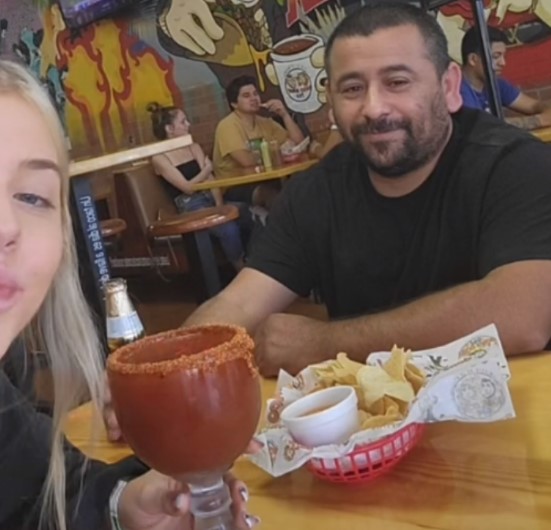 He told Becca that on that day in 2022, his daughter got diagnosed with cancer. When asked how she reacted after hearing the news, the TikToker said, "I was like, Oh my God. This guy's daughter has cancer. I just wasted his entire day."
Becca Decided to Help Raul's Family
Becca said that was when she decided to help the family. Raul's daughter, Myra, who was 18 then, was a high school senior undergoing chemo. Also, the Uber driver's father was sick with terminal cancer.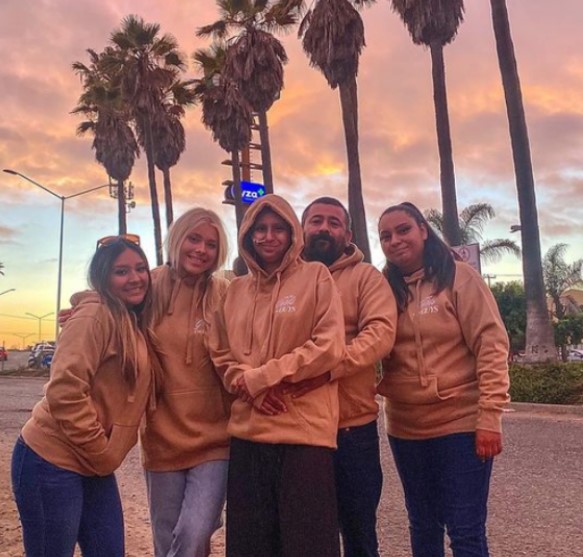 The TikToker, with over 1 million followers, decided to raise money for Raul to cover the medical bills and other expenses. On April 28th, 2022, she started a GoFundMe to that effect.
Beyond Expectation
The goal was to raise $1,000 for Raul's family, but they surpassed that amount quickly. By the next day, April 29th, 2022, the GoFundMe account had over $233,000.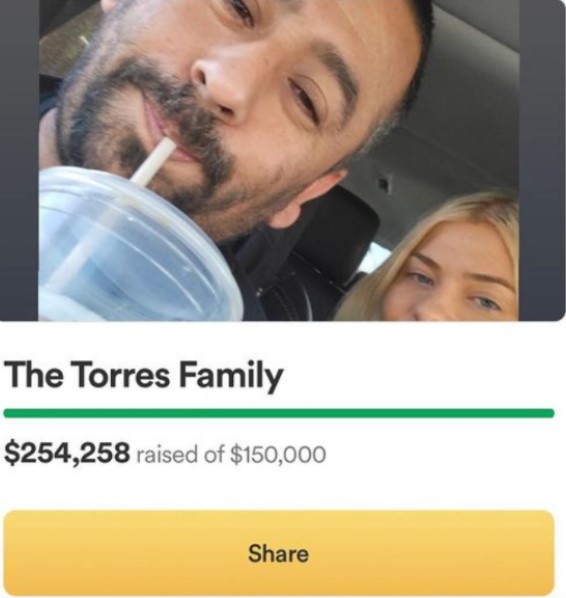 According to Becca, "It hit $1,000 in one hour and then $100,000 in 24 hours. That was the most insane thing ever. I still can't believe it." However, while the fundraising was ongoing, Raul's father passed away.
Things Could Have Gone Differently
The money raised by Becca went a long way in helping the Uber driver clear outstanding medical bills. Interestingly, Raul almost didn't accept the influencer's ride request when it came in. However, since he needed extra money to support his daughter, he took the request.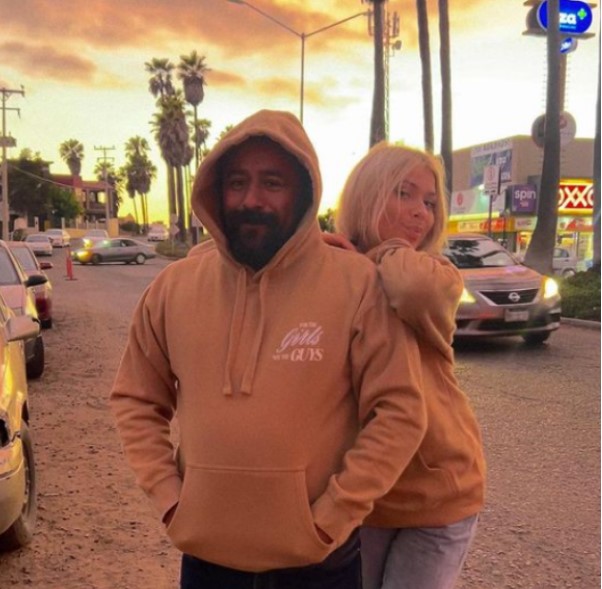 Becca and Raul have stayed close since then, with the two attending a cancer benefit in 2022. The TikToker also met with the Uber driver's family last Mother's Day.
Becca Has Bonded With Raul's Family
In an interview in 2022, she said she loved the couple and would want the Uber driver to open a business so that he is "set for life." At the time, Raul dreamed of opening a taco restaurant, which he now has in Ensenada, Mexico.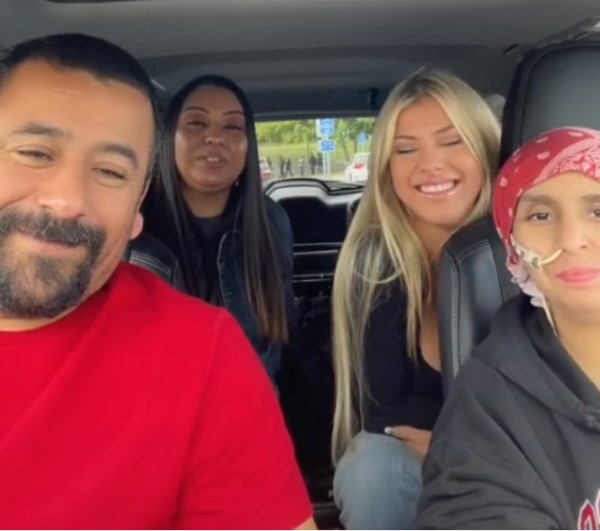 The TikTok influencer also met Myra, and the two of them have grown close. The ladies have matching birthstone necklaces they bought together at an event they attended.
It Feels Like a Dream
The bond between Becca and Raul's family has grown – they planned and took a trip to Ensenada. She made a huge difference in their lives, and her bond with them sometimes feels like a dream.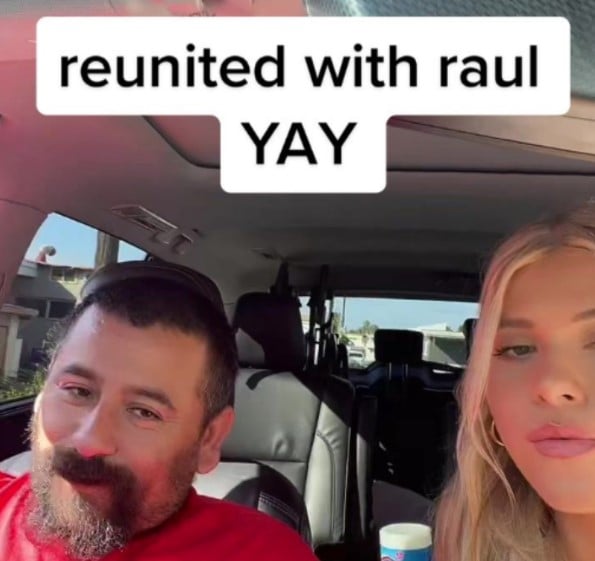 However, the influencer is not the only one who made an impression. According to Becca, Raul changed the way she looked at the world. In an interview, Becca recalled that the Uber driver's good deeds did not end with her when they met.
More Good Deeds
Becca said that when they were at the station, a Spanish-speaking family who did not understand English walked in. Once Raul saw they had trouble communicating with and understanding the officers, he stepped in to help.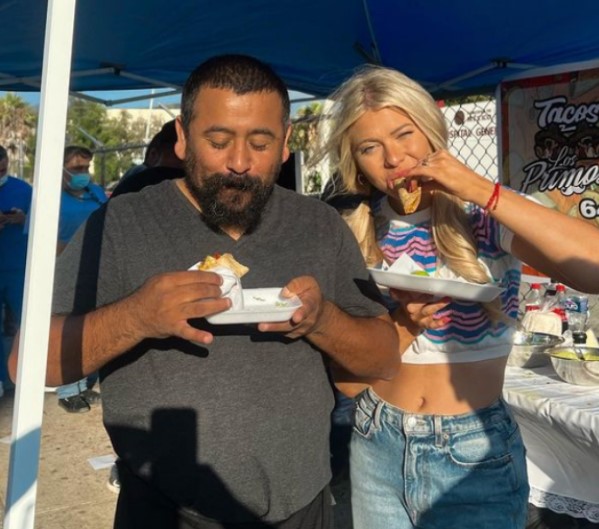 The TikToker said he translated for the family and the authorities. Also, while they were at Starbucks, she saw Raul tip an employee $20.
Most Generous Man
Becca was touched by the Uber driver's acts of generosity. She said, "He is just the most generous man when he shouldn't be that generous because he needs to be focused on himself, but he's just so selfless."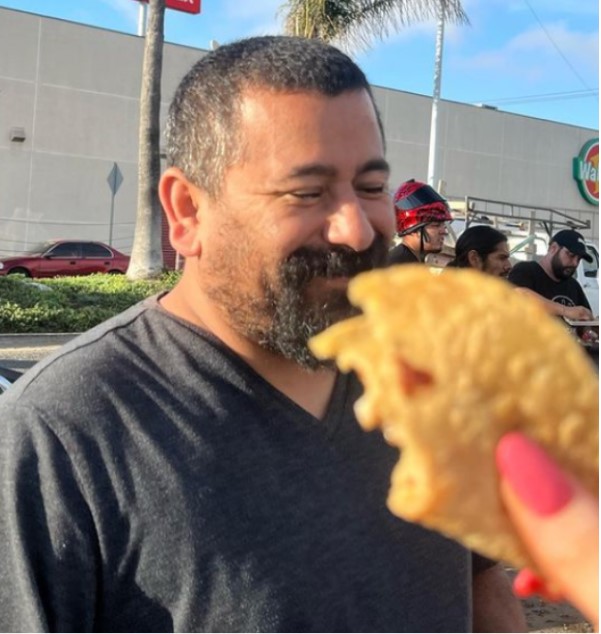 In a TikTok video, Linda said Becca is stuck with them for life. On her part, the influencer is glad that Raul was her driver that day and treated her like he would his daughter.
Raul Remains the Best Uber Driver
True to their words, Becca and Raul stayed in touch and continued to treat each other like family. She celebrated the Uber driver's birthday with him and his family and shared pictures of herself and Raul on Instagram.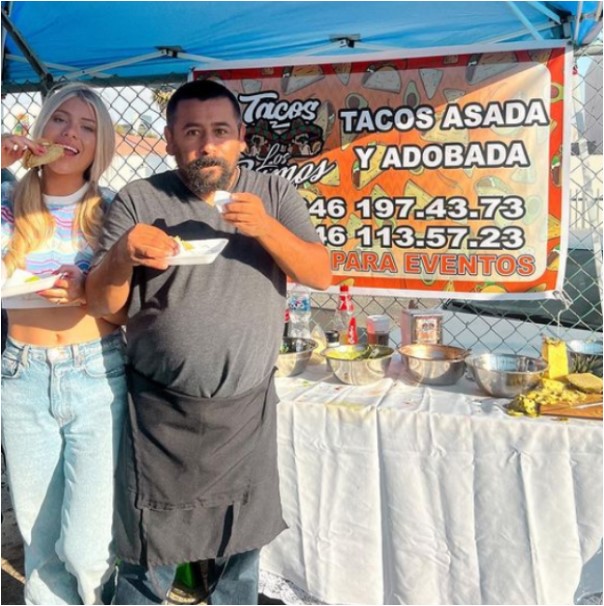 In the caption, she wrote, "Guess whose birthday it is?! The best Uber driver I've ever had, Raul!! Thank you for deciding to take that ride that day and saving me … I'm the lucky one, though; I get to be part of the Torres family forever!!! Here's to life!"
The Best Happy Ending
The reunion did not end with the birthday party. In another Instagram post, Becca shared that Raul's daughter, Myra, is now cancer free. The TikTok star knelt beside the teenager in the picture post, beaming.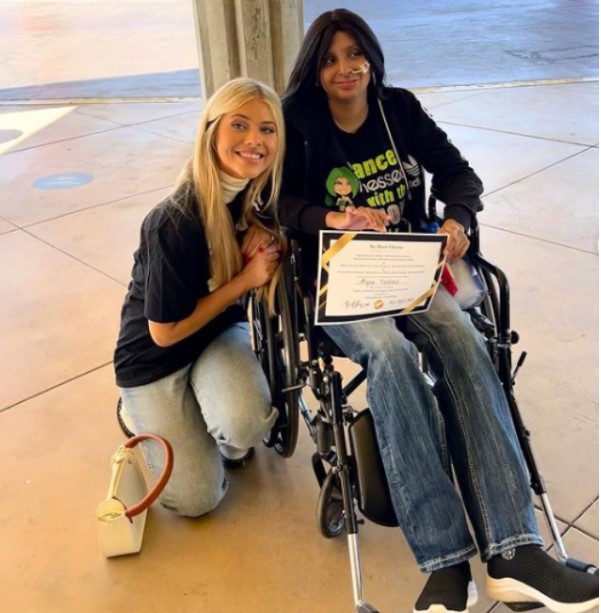 She wrote in the comment, "Myra is cancer free!!! Time to party for the rest of our lives together. Forever. Thank you, everyone, for all of your support! This is the best happy ending we could have ever imagined."
The TikTok Star
Becca has over 91,000 followers on Instagram, but TikTok is where she truly shines. The influencer has over a million followers, and her content has gotten above 50 million likes.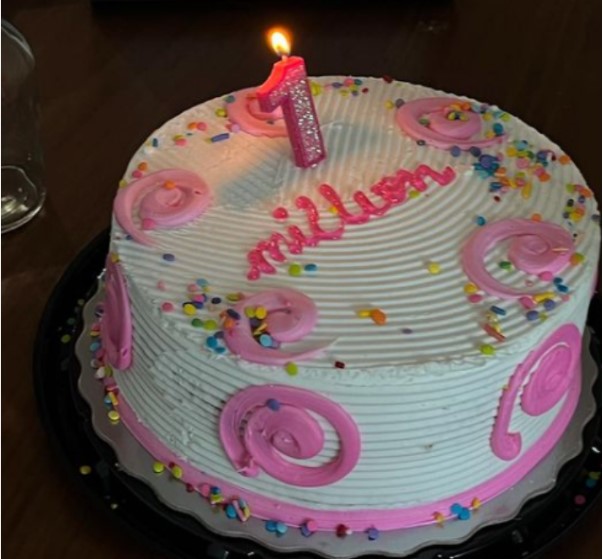 When she hit the one million mark, she shared a picture on Instagram with a cake and the number one on it. In the caption, the influencer joked that now that she has a million followers, her family will believe she has an actual job.
Raul is on TikTok Too!
Becca shared her first TikTok post in July 2020. Her content focuses on her life, living as a girl, and her experiences through high school and college. Her most viewed video has 17.2 million views, with over two million likes.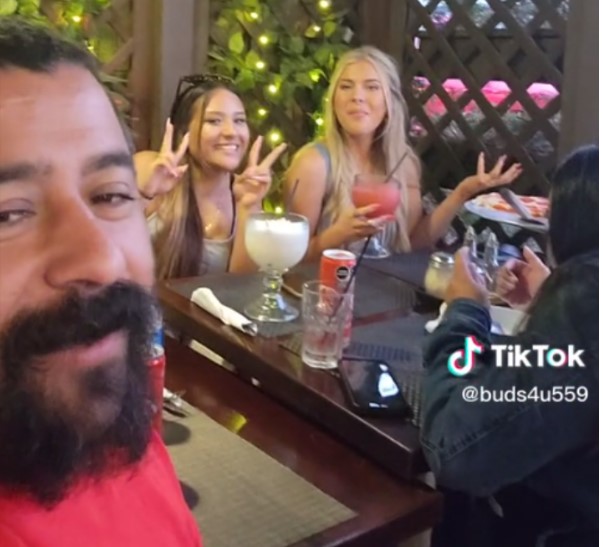 The video where she narrated how Raul helped her got over seven million views. It has 1.7 million likes and over 24k comments. Raul is also on TikTok, with over 29k followers.
Help in the Most Unexpected Places
Becca and Raul's story depicts one of those rare moments where two people without any connection meet themselves in the most unlikely way, changing their lives forever.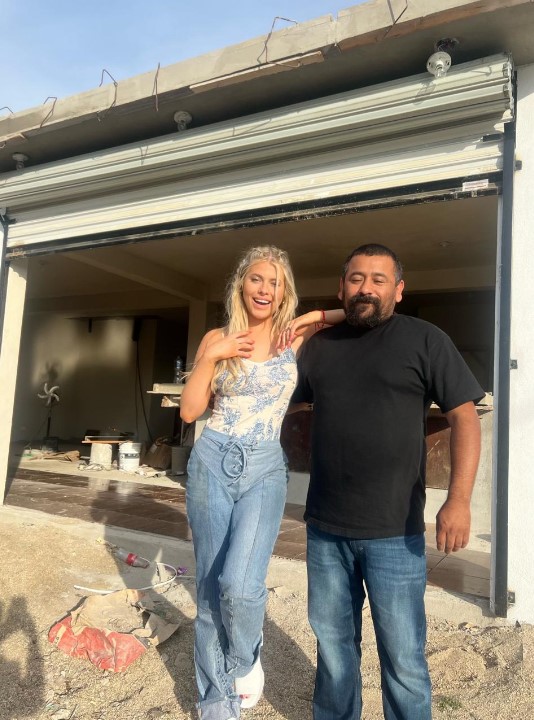 Hopefully, the world will hear more stories like theirs, and those who need help will find it, even in the least expected places. For some, it might be fate, while for others, it will be the fulfillment of the saying that one good turn deserves another.