Your U.S State's Most Popular Halloween Candy
There is something absolutely magical about the Halloween spirit. Whether it's the decorations, the costumes, the food, or rather the candy I'm sure we can all find something we look forward to when fall comes around and the anticipation of Halloween approaches. Although we all may get into the spirit of Halloween in our own way, we can all agree that candy is a big part of the process no matter what state we live in.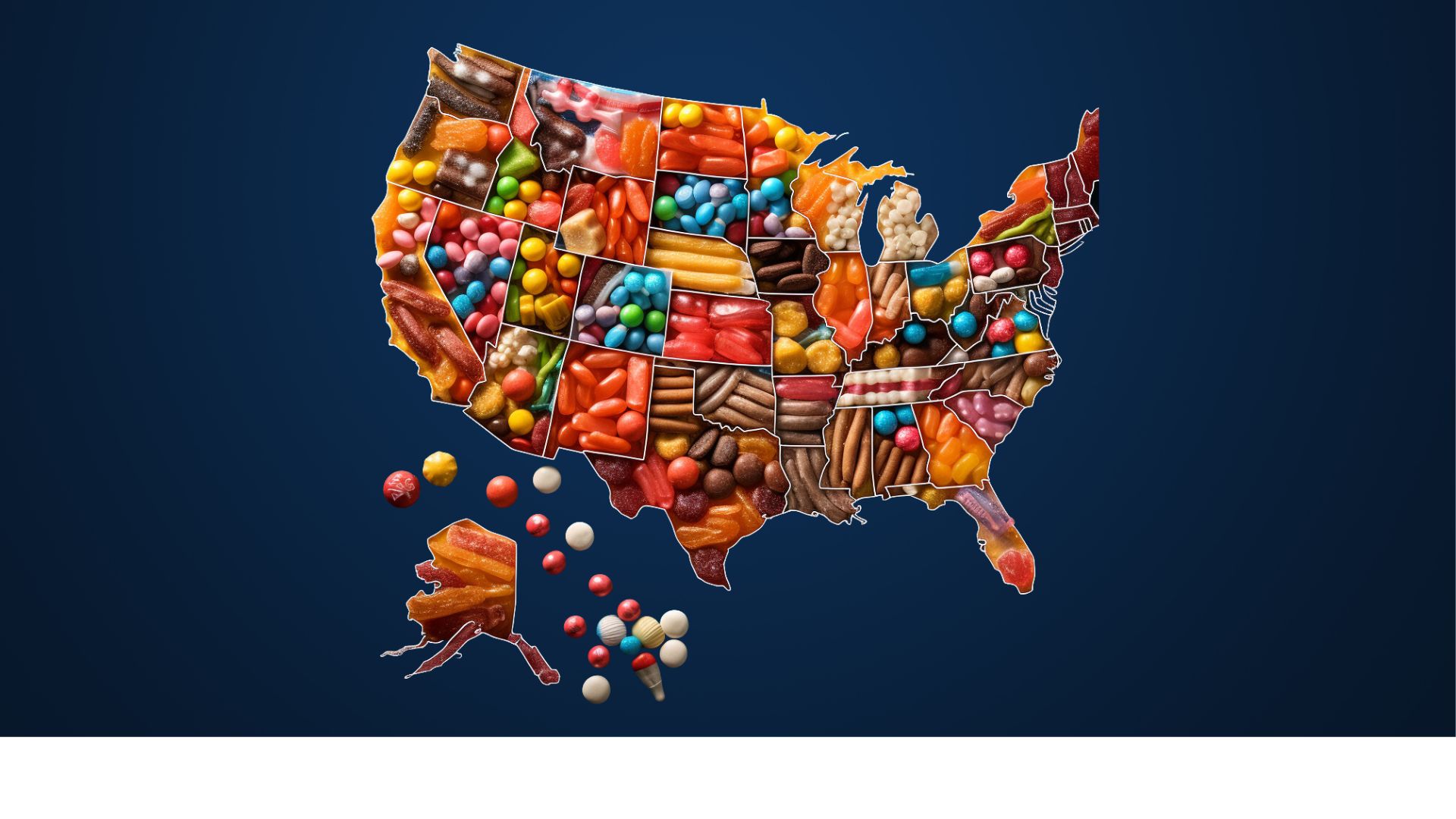 With no surprise, we can say that Reese's Cups, M&M's, Hot Tamales, Skittles, and Sour Patch Kids remain the top five most popular candies in the U.S.A., with Reese's Cups ranking number one. It's safe to say you'll see at least one if not all these candies this Halloween season. Here is your state's most popular Halloween candy. 
1. Alabama "Taste the Rainbow"
Skittles are a favorite Alabama treat. Maybe it's because you love something you can chew, with a little tartness to compliment all the comfort food flavors being eaten in this state on a daily basis.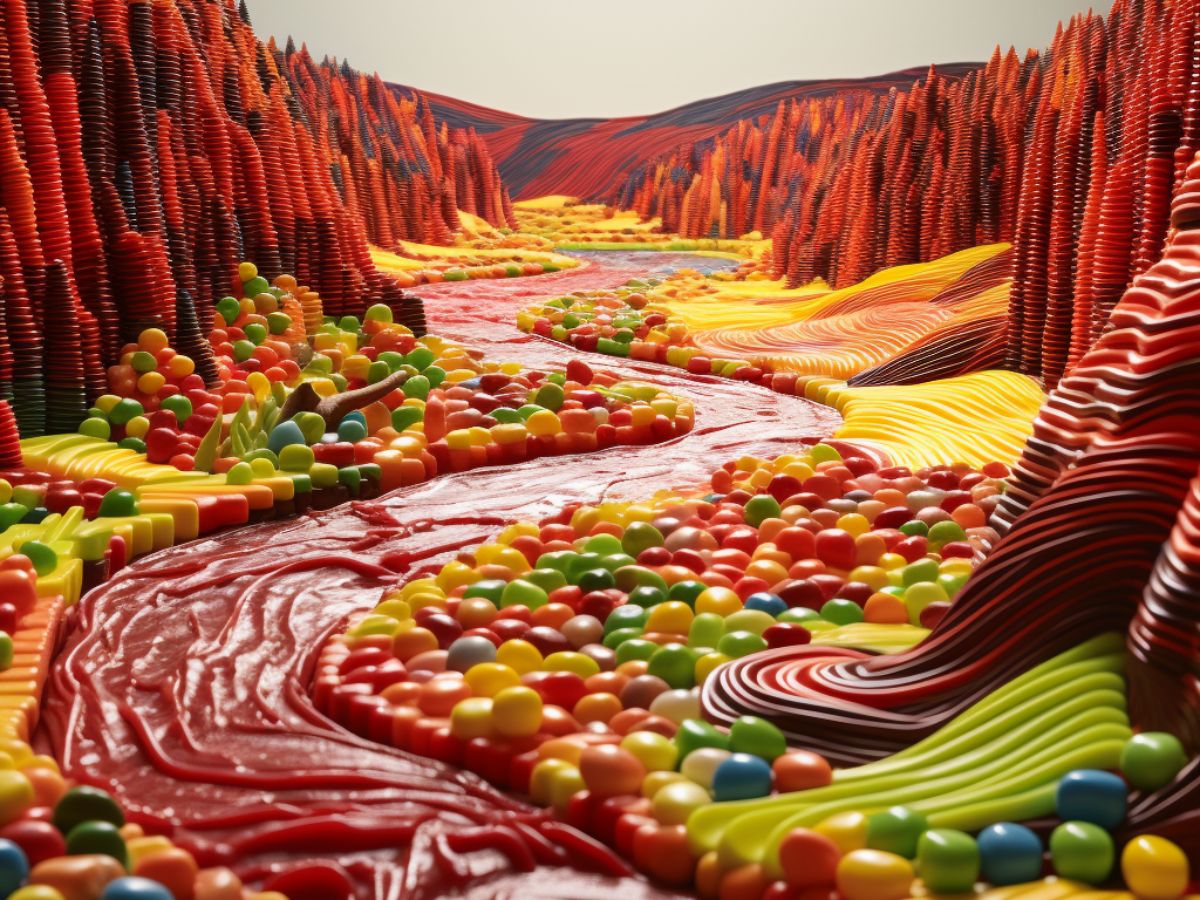 The more comfort food the better, this state is known for its rich foods and their candy is no exception in both color and texture.
2. Alaska "Which Side Are You On?"
Alaskans buy Twix by the thousands. It's got chocolate, a cookie crunch, and some caramel to top it all off. What more do you need in this icy weather?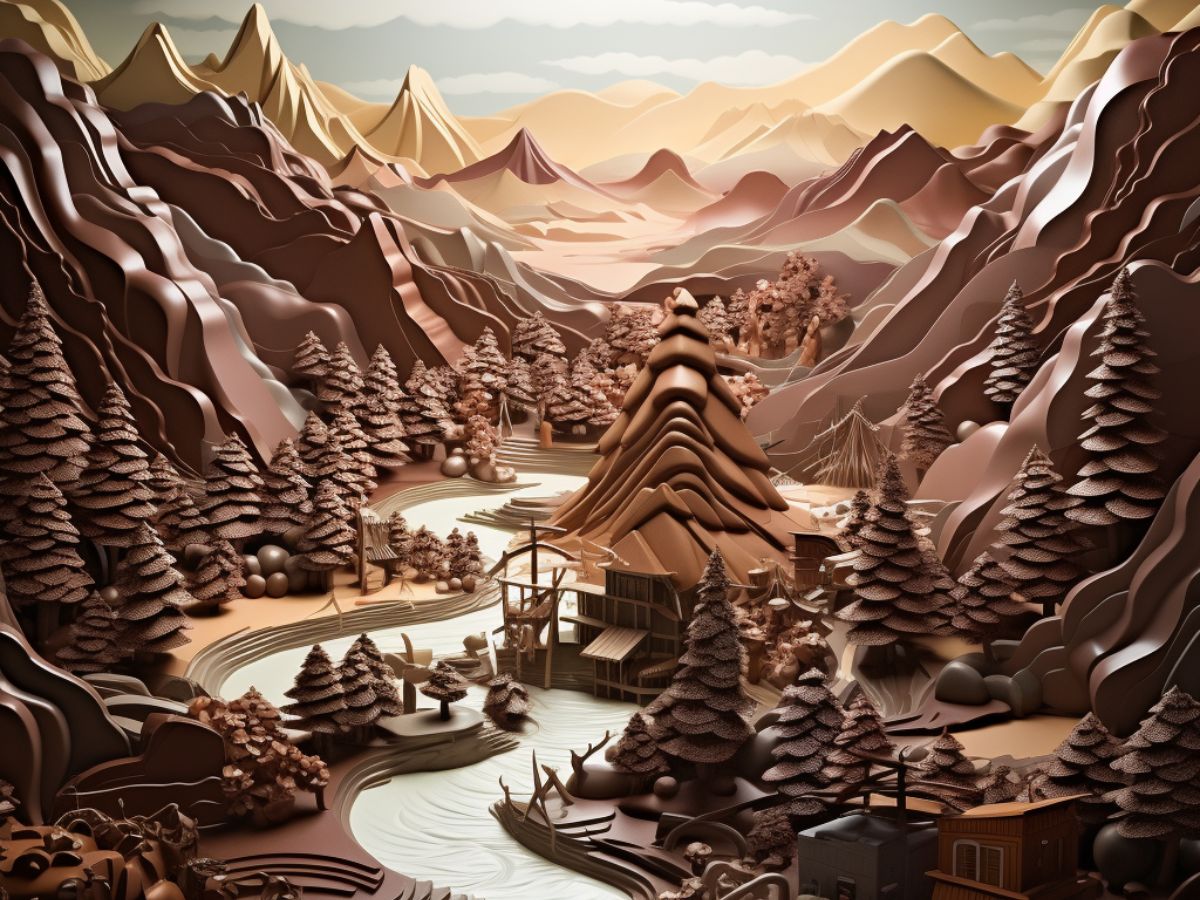 Along with some hot tea, it looks like a Twix party. No matter what side of the Twix you choose the left or the right it looks like you can do no wrong.
3. Arizona "Say it with a Kiss"
Hershey's Kisses is a fan favorite by many but in Arizona, it's the top favorite among its residents. Whatever you need to say, especially during Halloween, you can be sure these Kisses won't leave you hanging.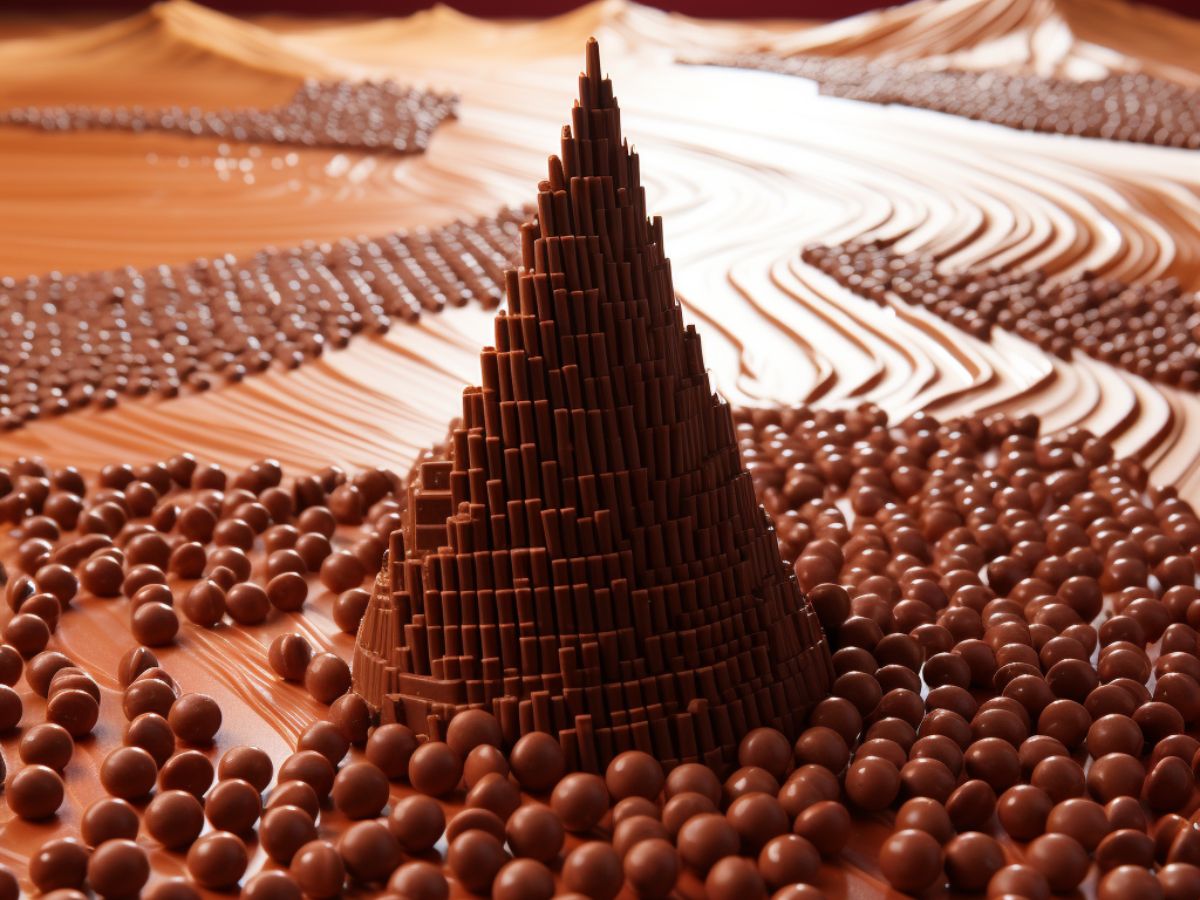 Spread a little love with some Hershey's Kisses this year both on and off the golf field. There are over 370 golf courses located in the state of Arizona and we think that there are even more "Kisses" out there.
4. Arkansas "Crispety, crunchety, peanut-buttery!"
Butterfingers are a tale as old as time, well from 1923, the year they were invented. They got together with Arkansas like their rural terrain and feel-good banjo music-filled campfires.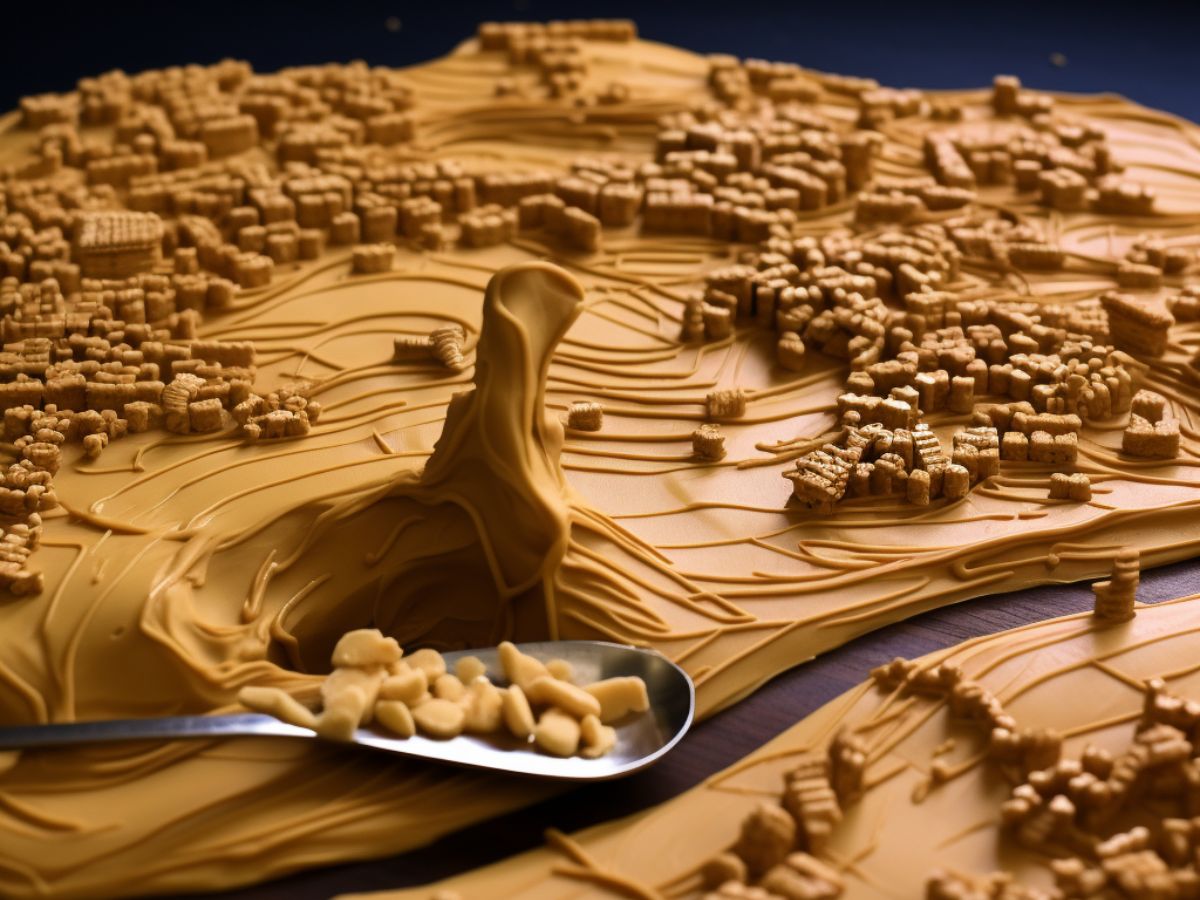 Butterfingers consist of a crisp peanut butter layered core, smothered in a delicious chocolate coating. It makes sense that it is Arkansas's most popular candy.
5. California "Your Place or Mine"
M&M's is as vibrant as they come, with so many different colors it is sure to make anyone smile. It's no wonder that Californians have named it their favorite Halloween candy.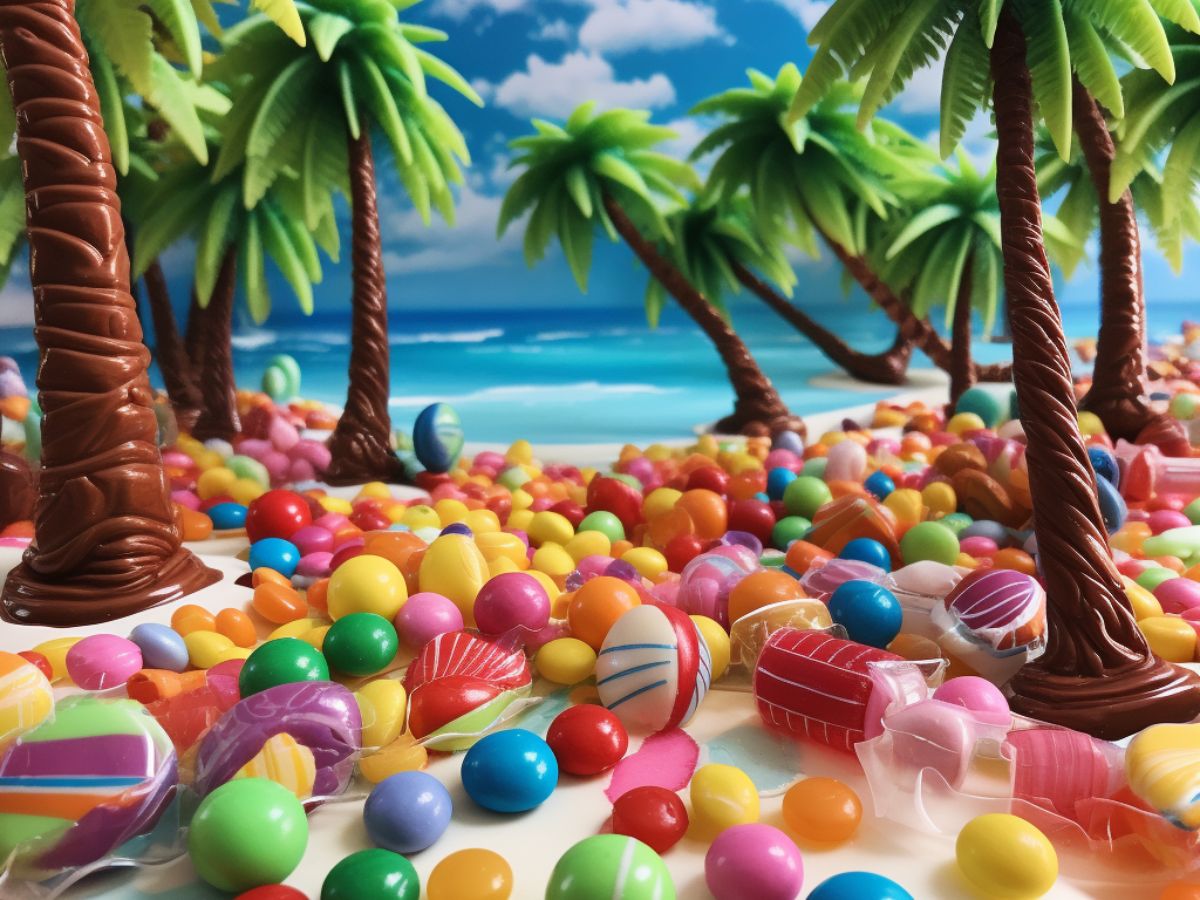 As the land of glitz and glamor, this chocolate is as colorful as the people living there. Now and days you can even personalize your M&M's for any occasion.
6. Colorado "Out of the World"
Milky Way is a creamy caramel and smooth nougat chocolate candy covered in rich milk chocolate. It has two main versions the U.S. version and the international version.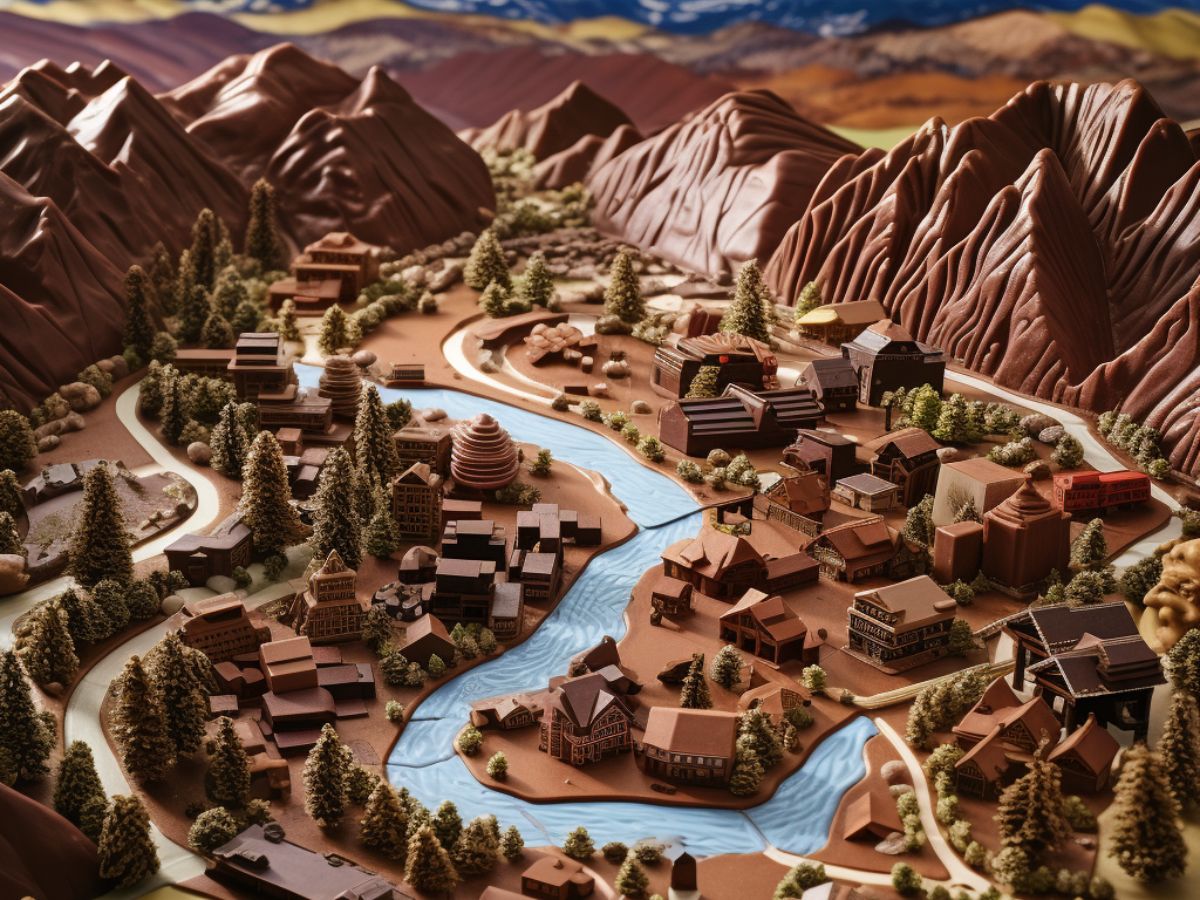 Named after a once-popular milkshake of the same name. It was first advertised as "a double malted milk in a candy bar" when it was launched.  Sitting down with a cold beer and a Milky Way just hits the spot. Colorado houses an estimated 425 breweries and counting.
7. Connecticut "Sometimes You Feel Like a Nut"
Almond Joy was founded in Connecticut so it's not a surprise that these natives are staying true to their roots by naming it as their favorite and most popular.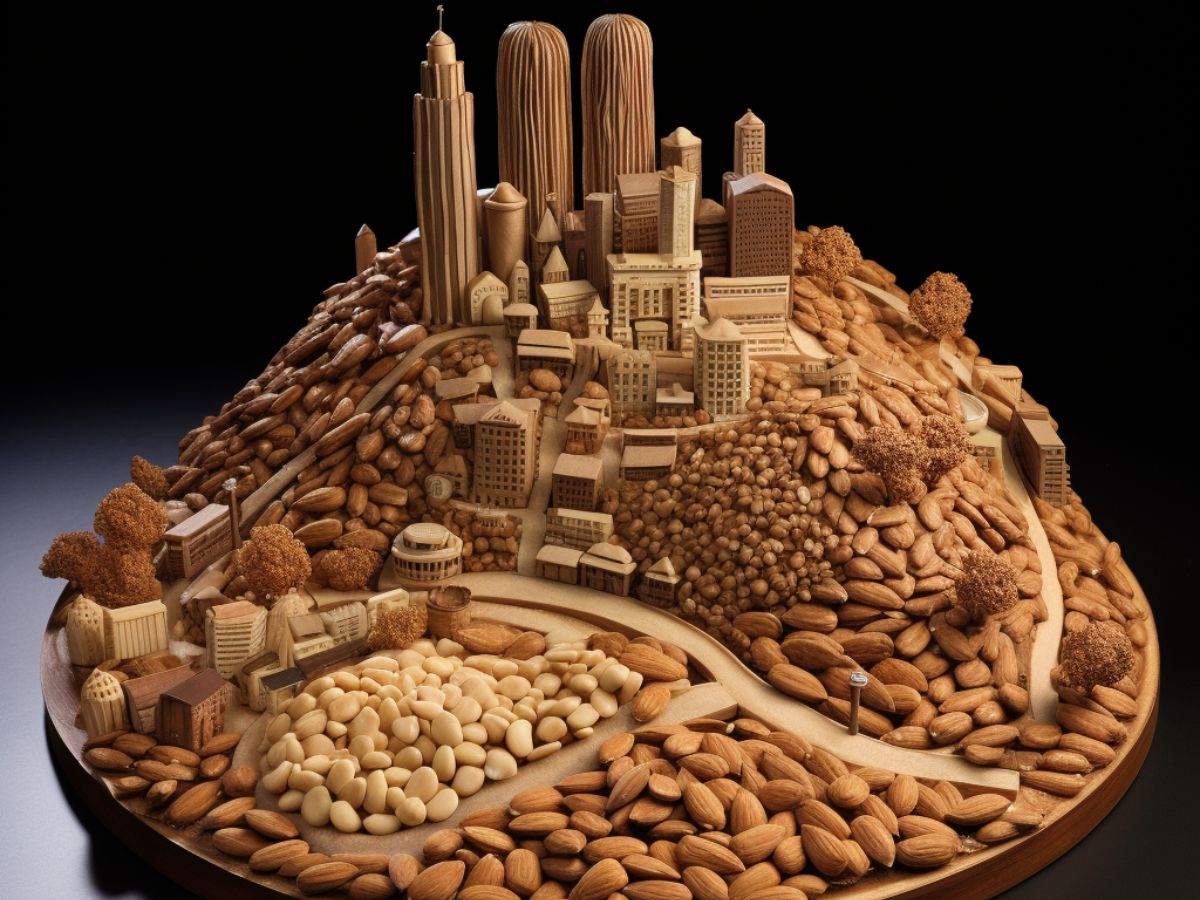 This state is home to ESPN, the famous American cable sports channel. Do you think they eat Almond Joys at their sporting events too, not just on Halloween?
8. Delaware "Sour. Sweet. Gone."
Sour Patch Kids are a soft candy with a coating of inverted sugar and sour sugar. Before being rebranded as Sour Patch Kids they were once sold as "Mars Men" throughout the years they took advantage of a different phenomenon known as 'Cabbage Patch Kids' and became the Sour Patch Kids we love today.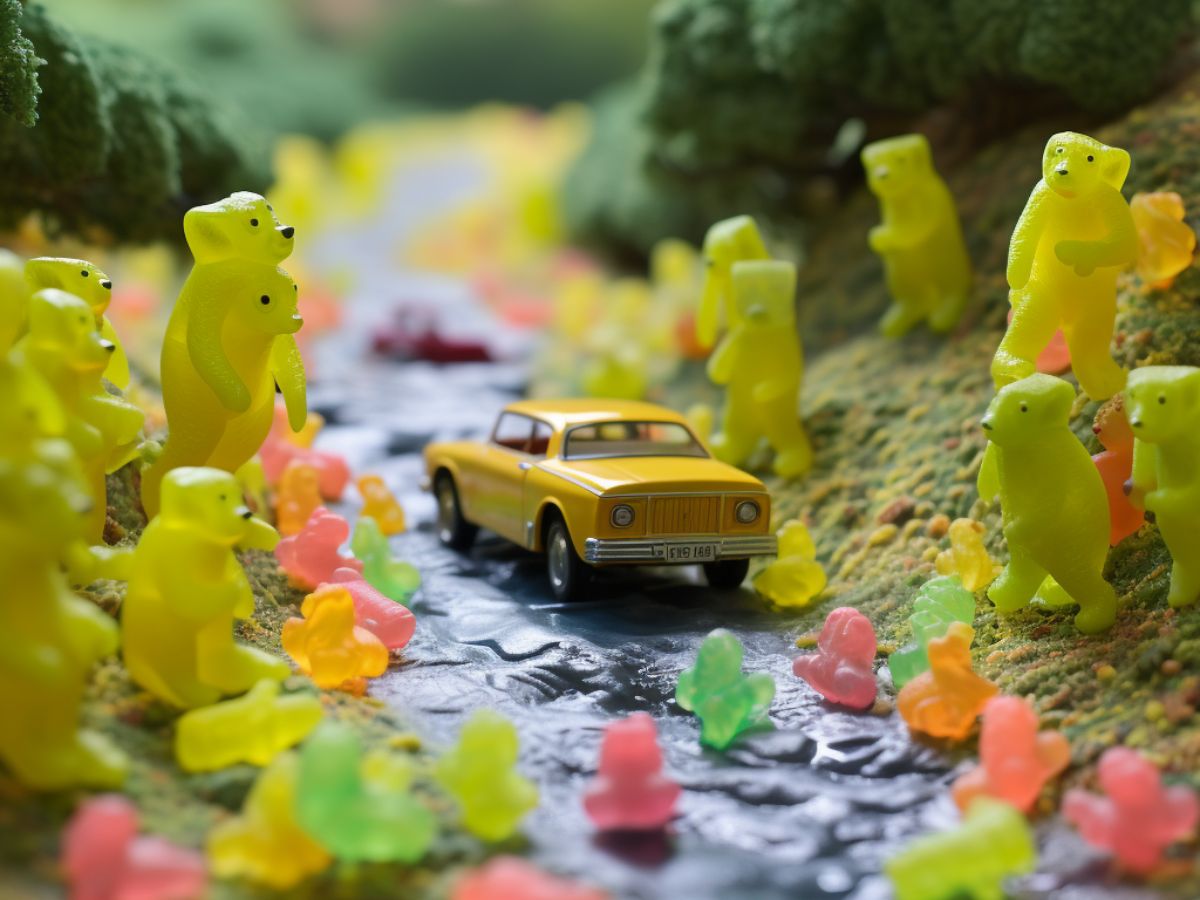 Delaware prefers this sweet and sour treat over any other, especially during the Halloween craze. We don't blame them, you get the best of both sour and sweet worlds all rolled into one. Do you think it has anything to do with the type of people who live in this state?
9. Florida "Two Great Tastes that Taste Great Together"
The combination of chocolate and peanut butter is genius. These flavor pairings seem like a love story as old as time. Reese's Cups an American candy made of peanut butter cups coated in chocolate is the perfect example. Floridians love this candy and during Halloween, you can see it everywhere.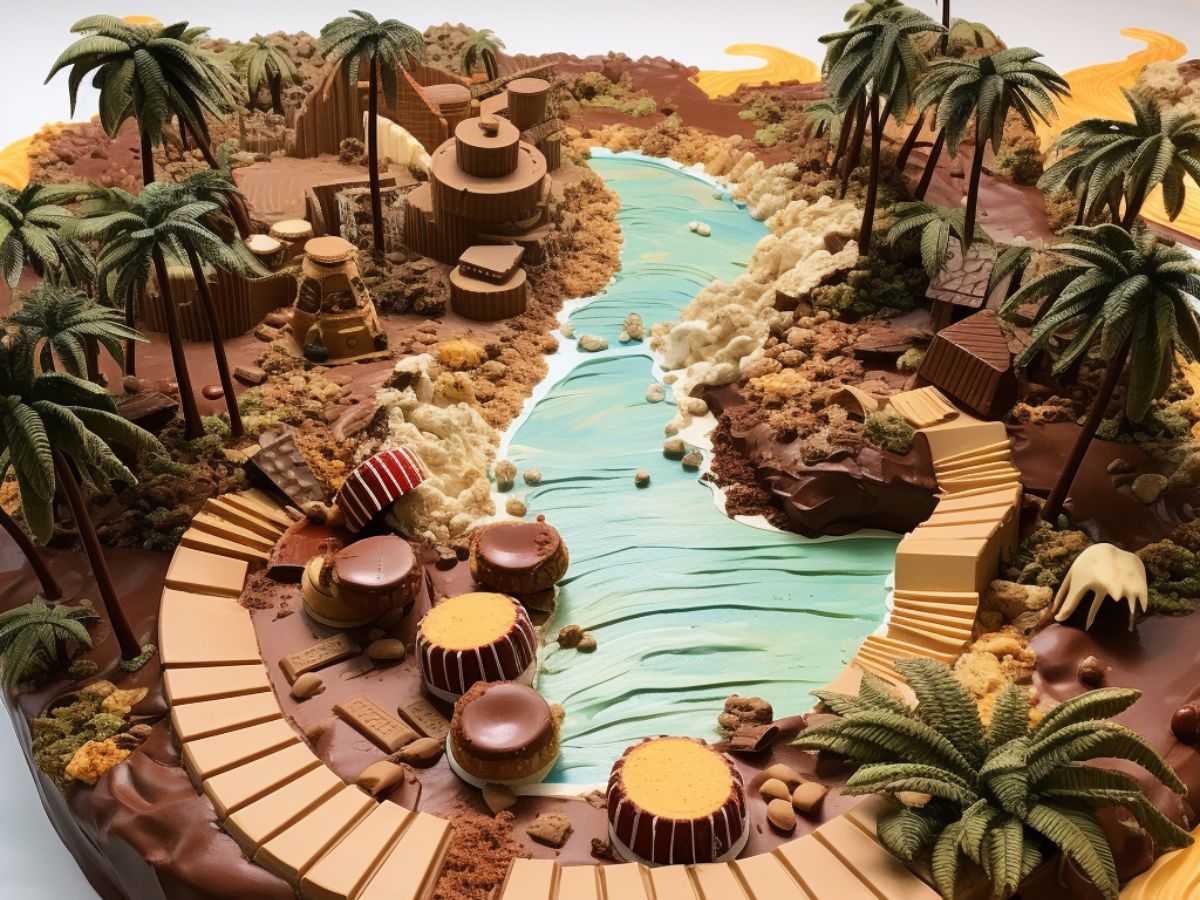 You'd think the state was built with this stuff from it being bursting at the seams of grocery stores. Florida is one of the most popular places for people in the US to retire so perhaps all your grandparents are stocking up for the holiday season.
10. Georgia "Time for A Flavor Ride"
Jolly Ranchers are hard-to-soft candies in a variety of flavors and colors. They are a favorite amongst Georiga residents. With all these "Georgia Peaches" we hope they have stocked up on peach-flavored ones too.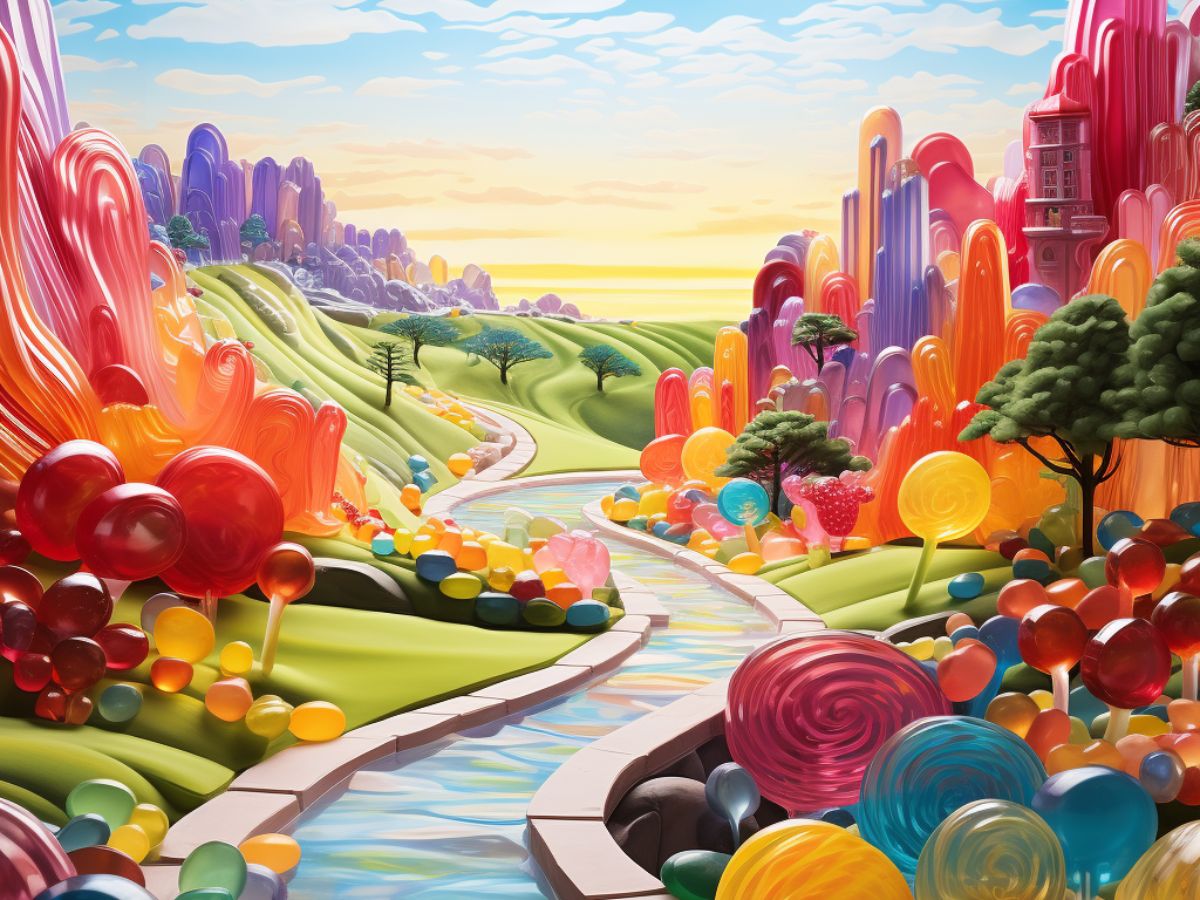 Georgia is said to have a close community and shared culture, with extremely kind hospitality. We think trick-or-treating in this state's neighborhood might lead you to a jackpot of candy.
11. Hawaii "There's a Smile in Every Bar"
Hershey's Mini Bars galore! This popular candy assortment in Hawaii is nothing short of variety. These mini bars first came on the scene in 1939 and were packaged with several different types in one pack. Featured in this assortment of Hershey bars were, Krackel bars, Mr. Goodbars, Bitter-Sweet now called Hershey's Special Dark, and a fifth bar, called Hershey's Nougat-Almond.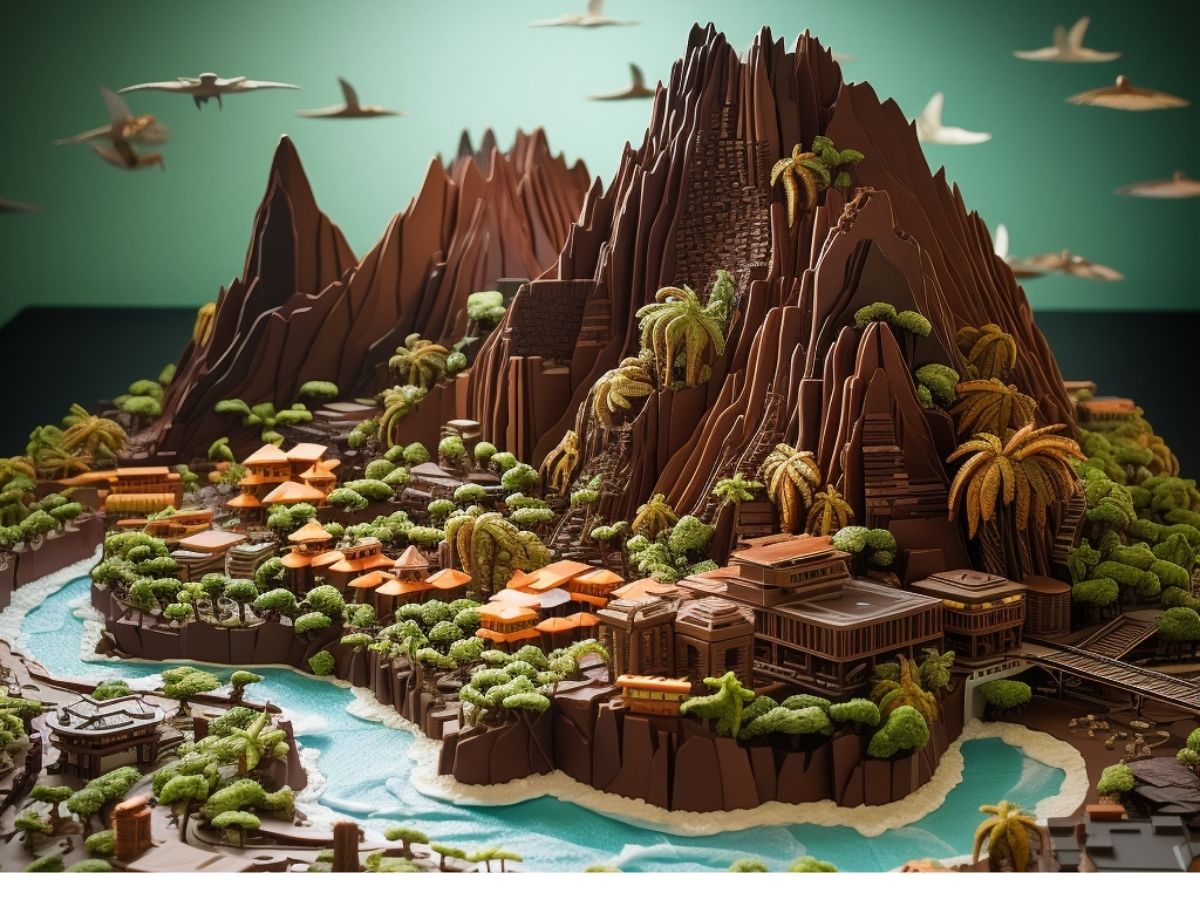 While soaking up the crisp waves in this state is a popular activity so are eating these mini Herskey's bars, especially during Halloween. We think these treats are the perfect ones to take with you out on the beach too.
12. Idaho "You're not you when you're hungry"
Snickers is famous for its "You're not you when you're hungry" slogan. Made by the Mars Company the bar was named after the Mar Family's favorite horse. This fan favorite among Idaho residents consists of chocolate, nougat, peanuts, and caramel all in one.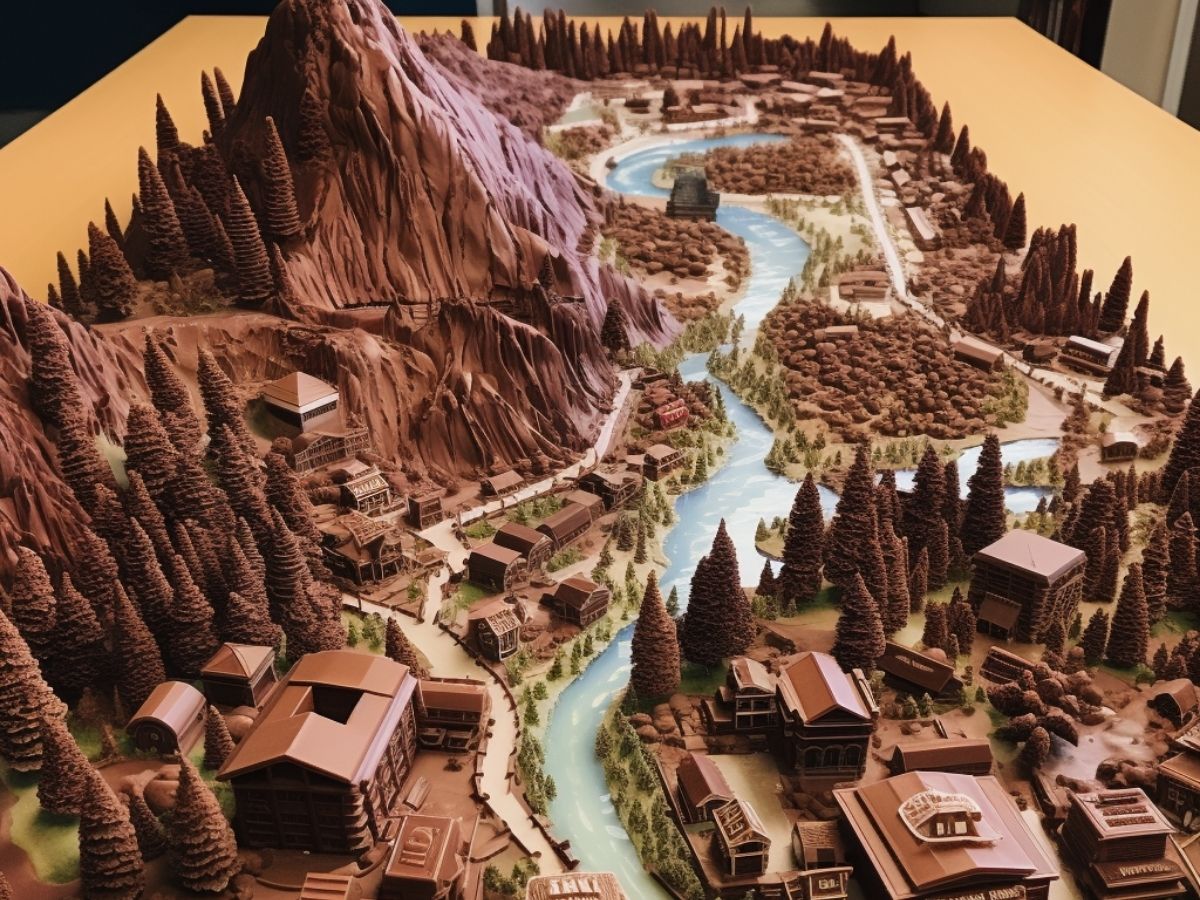 Fry sauce, finger steaks, and ice cream potatoes are only some of the decadent foods in a resident's diet, snickers seem to fit right in.
13. Illinois "First They're Sour, Then They're Sweet"
Sour Patch Kids is the life of the party, gummy-filled goodness in a variety of flavors it's no wonder that Illinois loves this snack.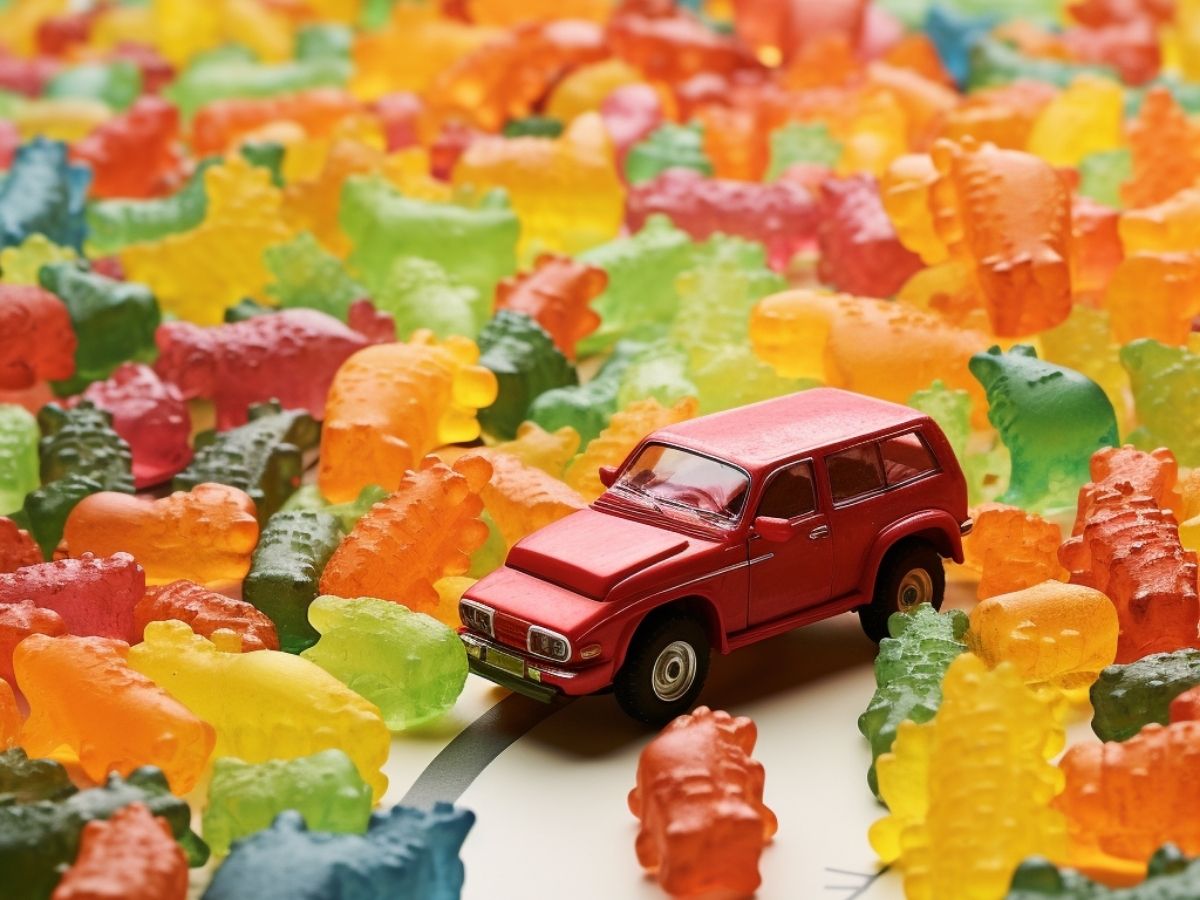 Whether your Chicago sportgoers root for the Chicago Cubs or the White Sox it can be a sure bet they've got Sour Patch Kids both on Halloween and at their viewing party.
14. Indiana "Unexplainably Juicy"
Starburst originally had four flavors strawberry, lemon, orange, and lime, but has grown and developed into countless flavors and themed packs like tropical flavors.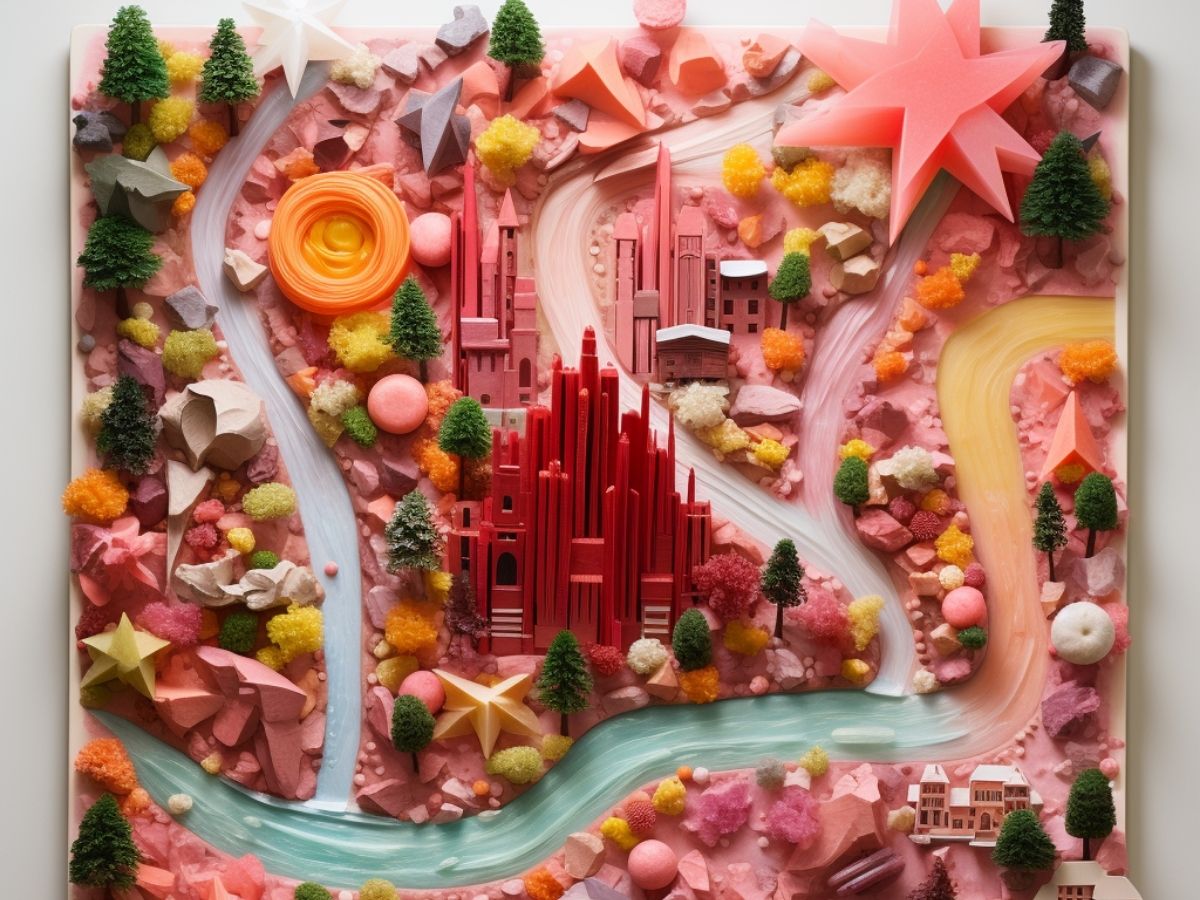 Those Indiana natives definitely know how to have a good time with countless cultures and festivals that make up their DNA. Their most popular candy seems to fit this theme.
15. Iowa "PB Meets Chocolate"
Reese's Cups was named after its founder, Harry Burnett Reese, and was also known as "penny cups." because in the 1930s they only cost one cent.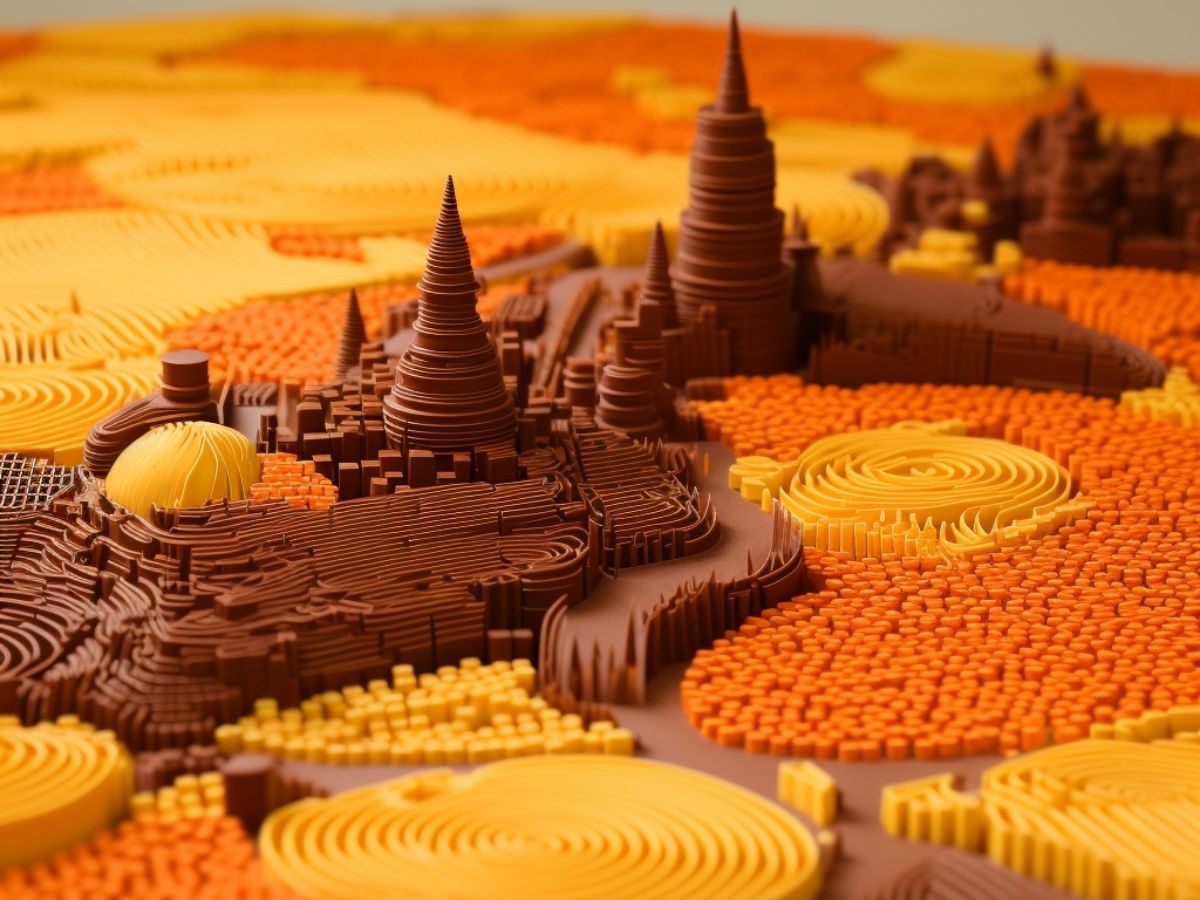 According to data reports of the past 58,974 pounds of these yummy chocolate peanut butter cups were sold to Iowa by the distributor of Reese's cups. How many pounds do you think this year will bring?
16. Kansas "Melts in Your Mouth"
There's no place like Kansas and there is nothing like M&M's. They are proud and wholesome and they love their M&M's. Not only are M&M's the most popular Halloween candy in Kansas but did you know that the rarest M&M color is gray?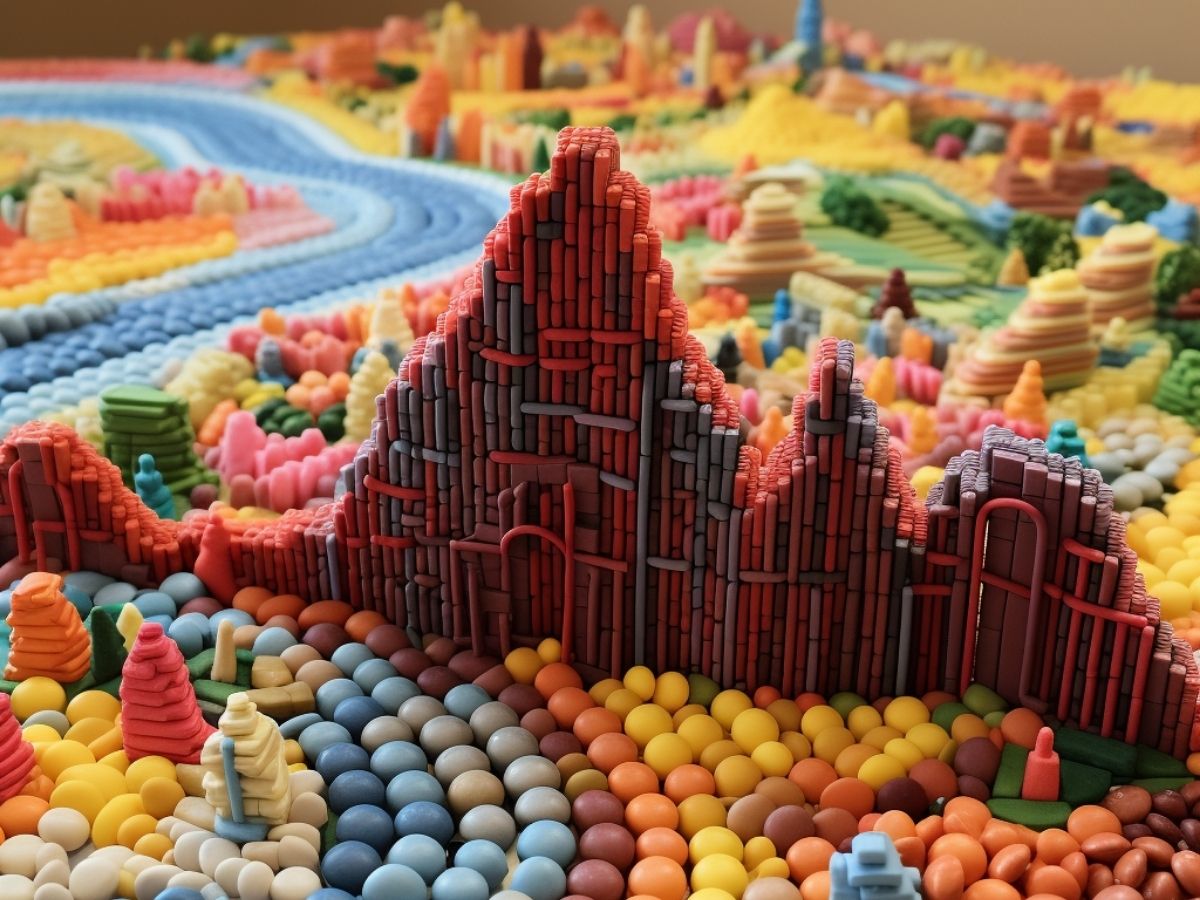 They are said to also show Superman favoritism, although this superhero's town is fiction because takes place in Kansas he is considered beloved by many here. If you're around Kansas for Halloween, don't forget to count the M&M's and the Supermans roaming about.
17. Kentucky "Ultimate Peanut Butter Lovers"
Kentucky loves the classics, so it makes sense that Reese's Cups are a fan favorite.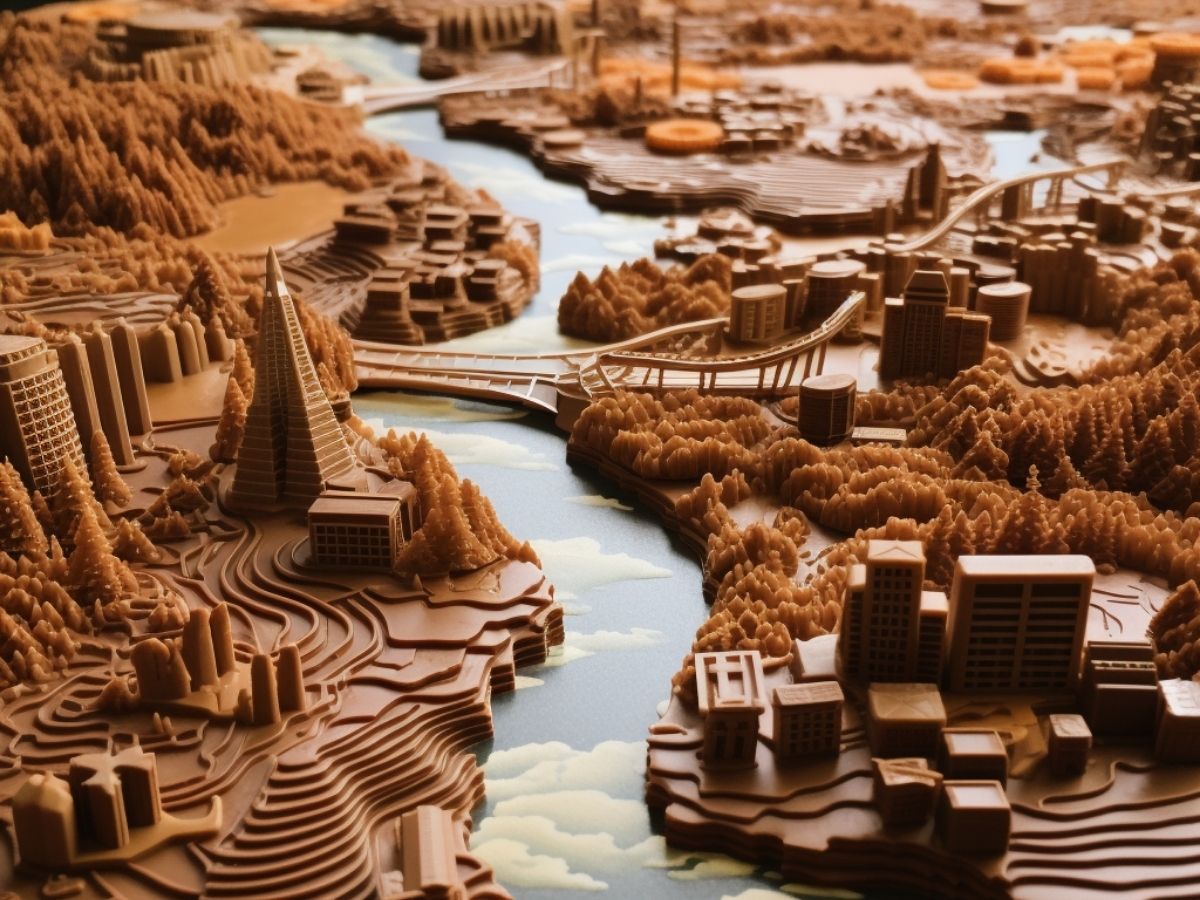 The Kentucky Derby is a big part of the traditions in this state.  You're not required to wear a big hat to attend but I think snacks are a must. You can't go wrong with Reese's cups. We think Kentucky is on to something.
18. Louisiana "Real Lemon Pucker Power"
Lemonheads are considered the original lemon candy. If you're a big fan of something more sour you'll love this. Louisiana has this treat as their most popular although it isn't the most common among all the states.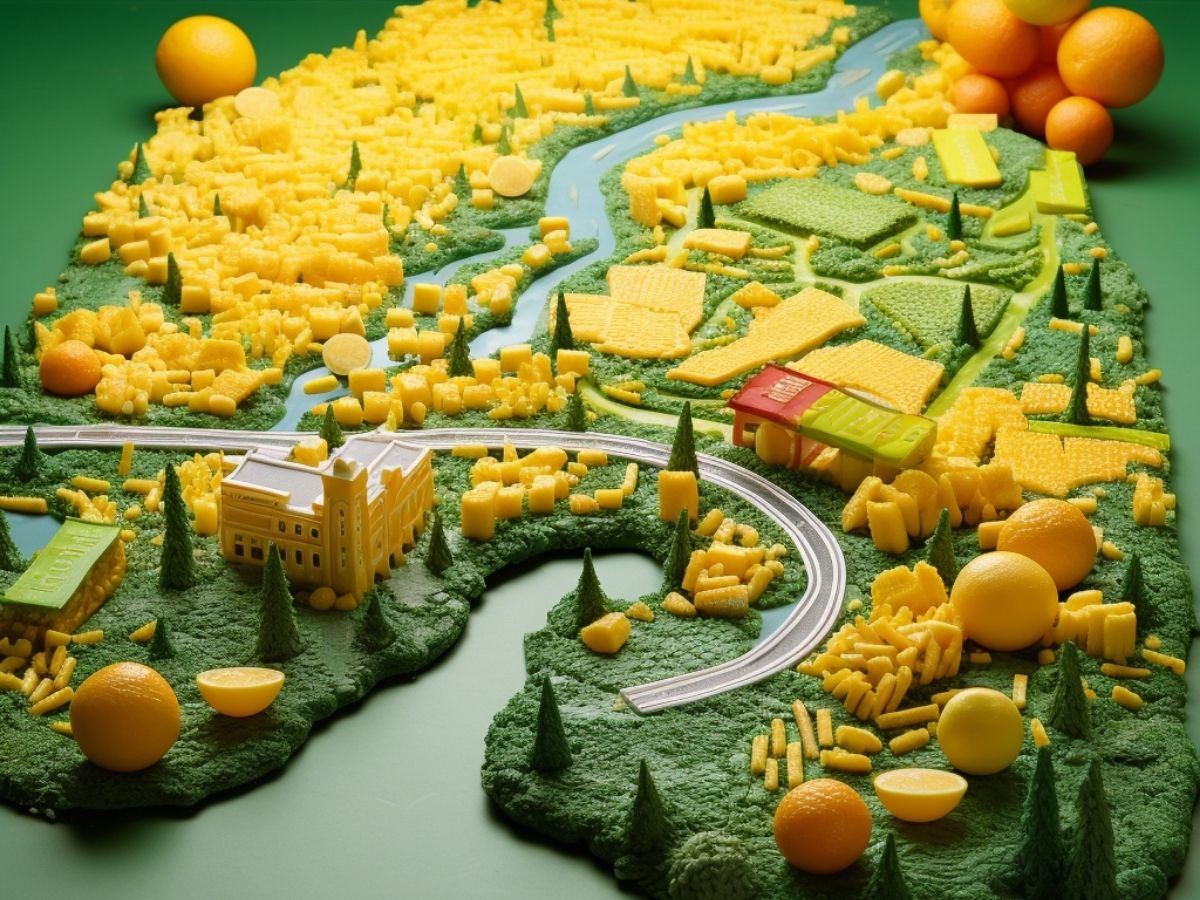 But Louisiana prides itself on being unique and culturally influenced, beating to their own drum. Lemonheads are sweet on the inside, and citrusy while having a sour shell.
19. Maine "Sweet Skills, I Knew You Were Good at Something"
Sour Patch Kids is a popular candy in many states and in Maine, it is also no exception. You can see these treats swapping hands by the numbers. They say that this specific candy breaks barriers since it offers two flavors in one.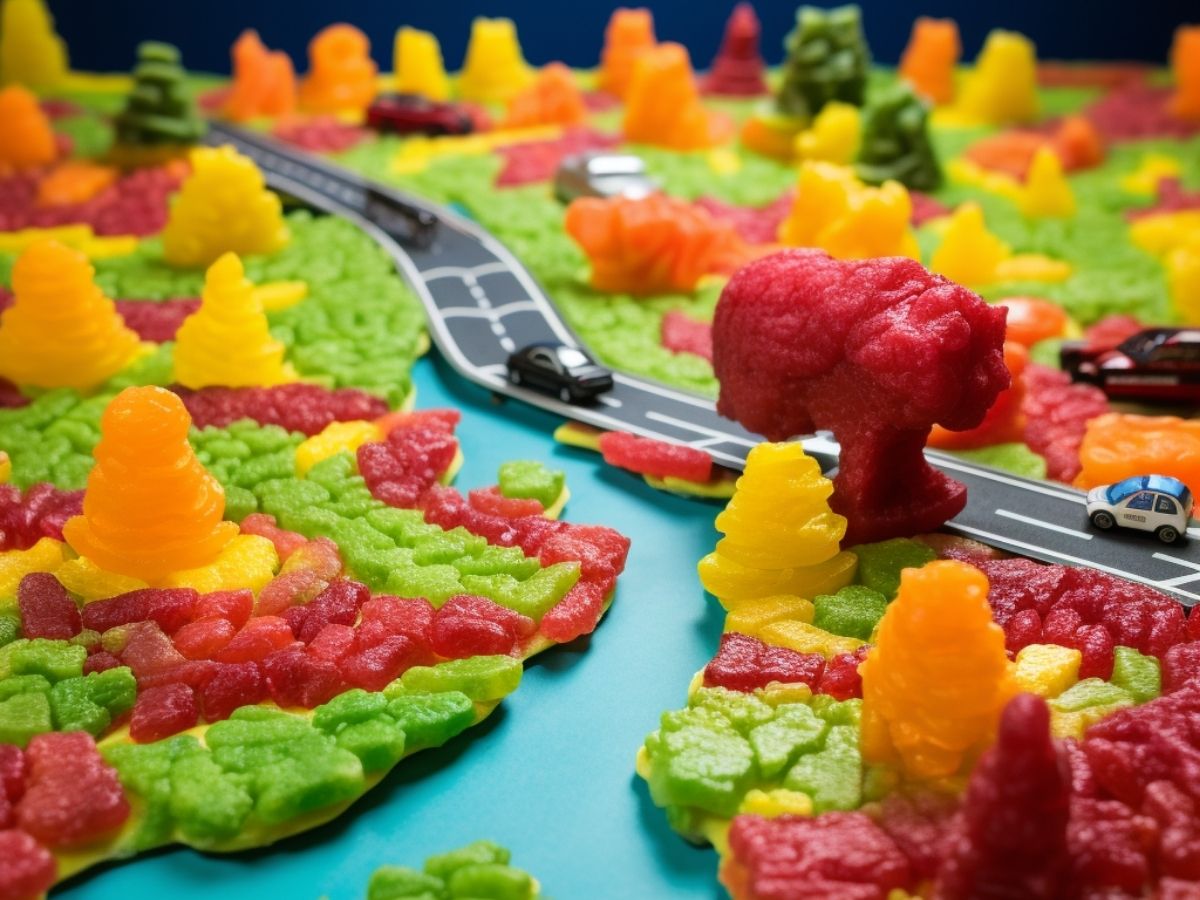 It is believed that the letter 'R' is only a suggestion in Maine, causing their distinct accents. We'd love to hear what it sounds like when they order up some Sour Patch Kids.
20. Maryland "Say it With a Kiss"
Hershey's Kisses are the most popular in this state. You can't go wrong with a feel-good classic. After all, saying things with a Kiss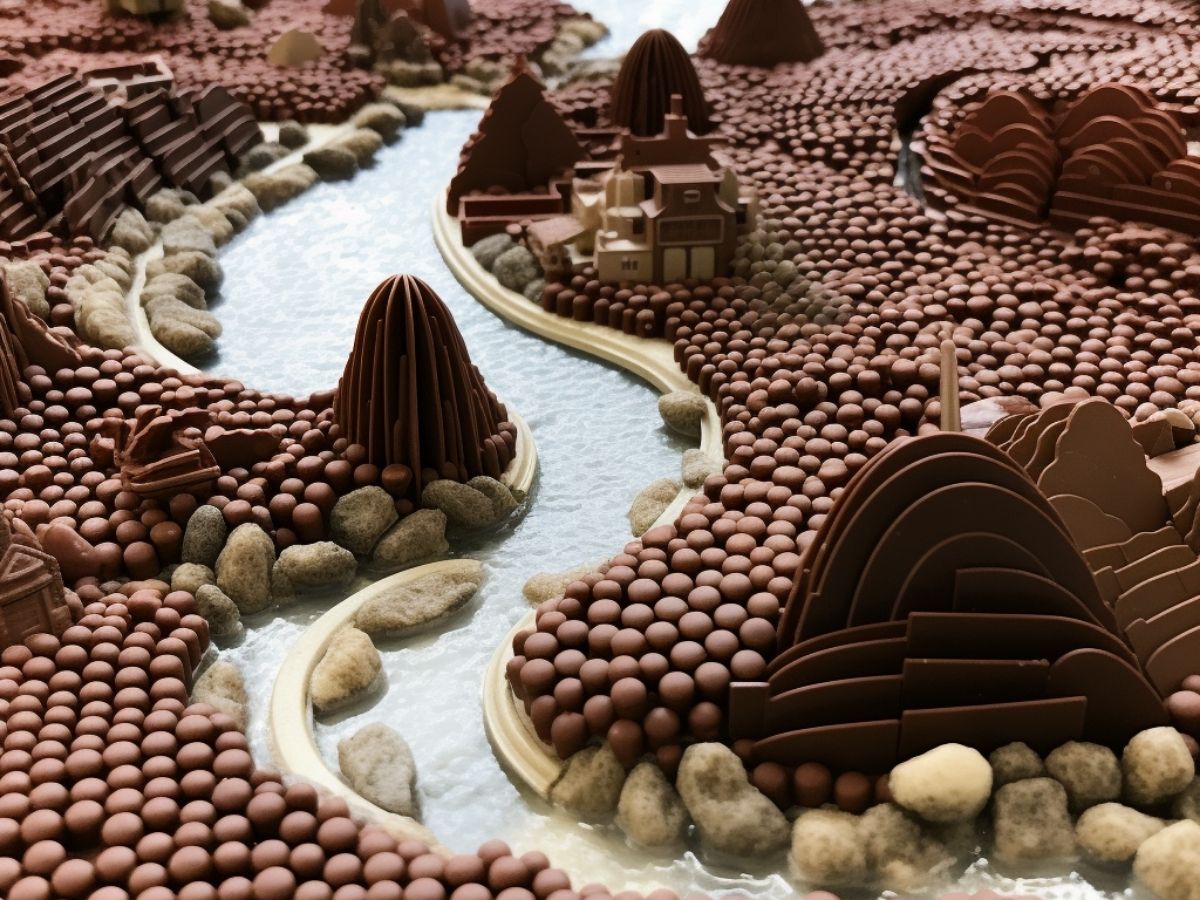 Any excuse to talk about crabs, you have those Marylanders on board. They practically live off a crab only diet so it is not a surprise that they have become "crab snobs."
21. Massachusetts "Bolder Than Bold"
Butterfinger wins for the state of Massachusetts. Some would even say it's "finger-licking-good" and we would have to agree.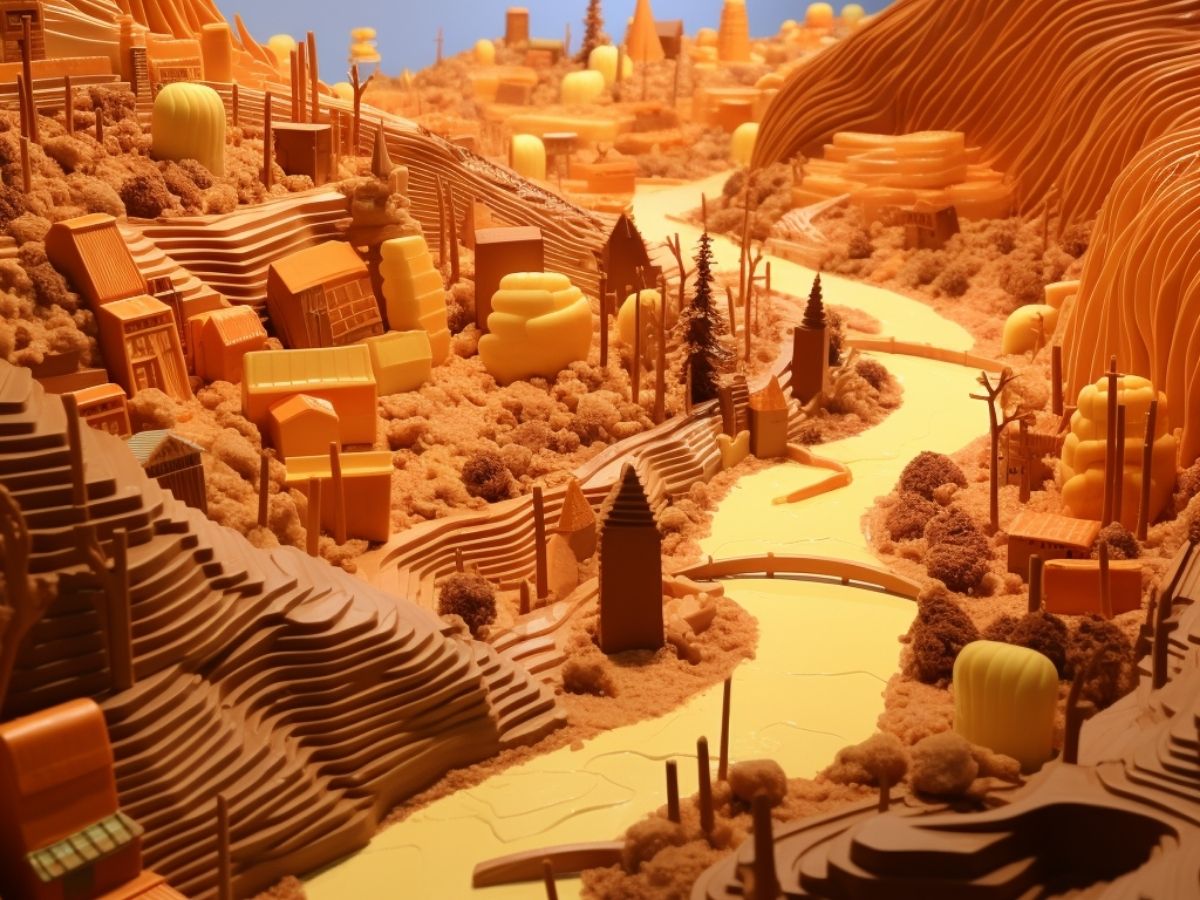 Most people don't know but the name of this candy was actually decided through a public contest.
22. Michigan "Bursting With Flavor"
This name change makes sense since it's bursting with flavor. A lot of people from this state work or know people who work at Ford, General Motors, Or Chrysler, maybe they also can be seen eating Starburst on Halloween.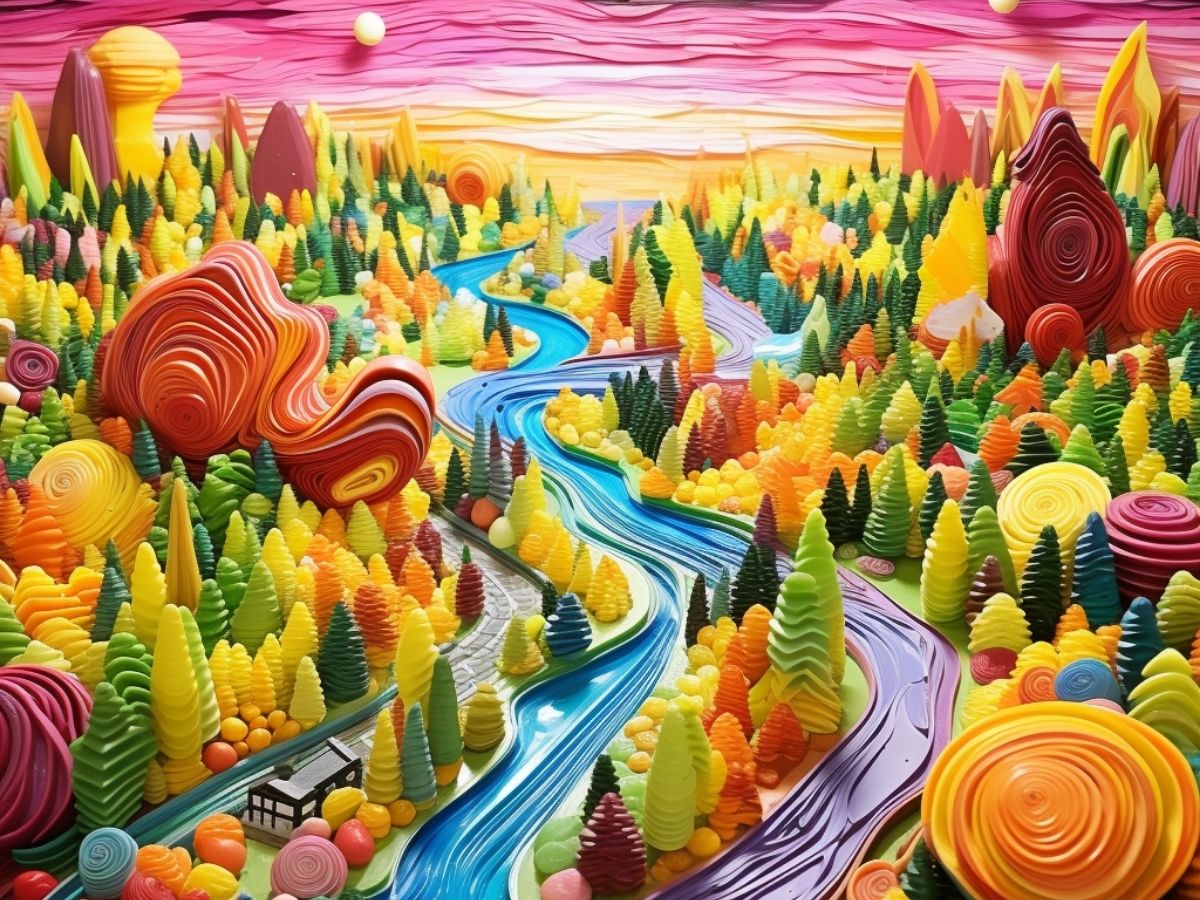 Starburst is this state's fan favorite. It was first introduced in 1967 as M&M's Fruit Chewies but eventually became what we know it to be.
23. Minnesota "Spicy Mami"
Hot Tamales roam the streets this Halloween season just like any other. Make sure you get some before they run out.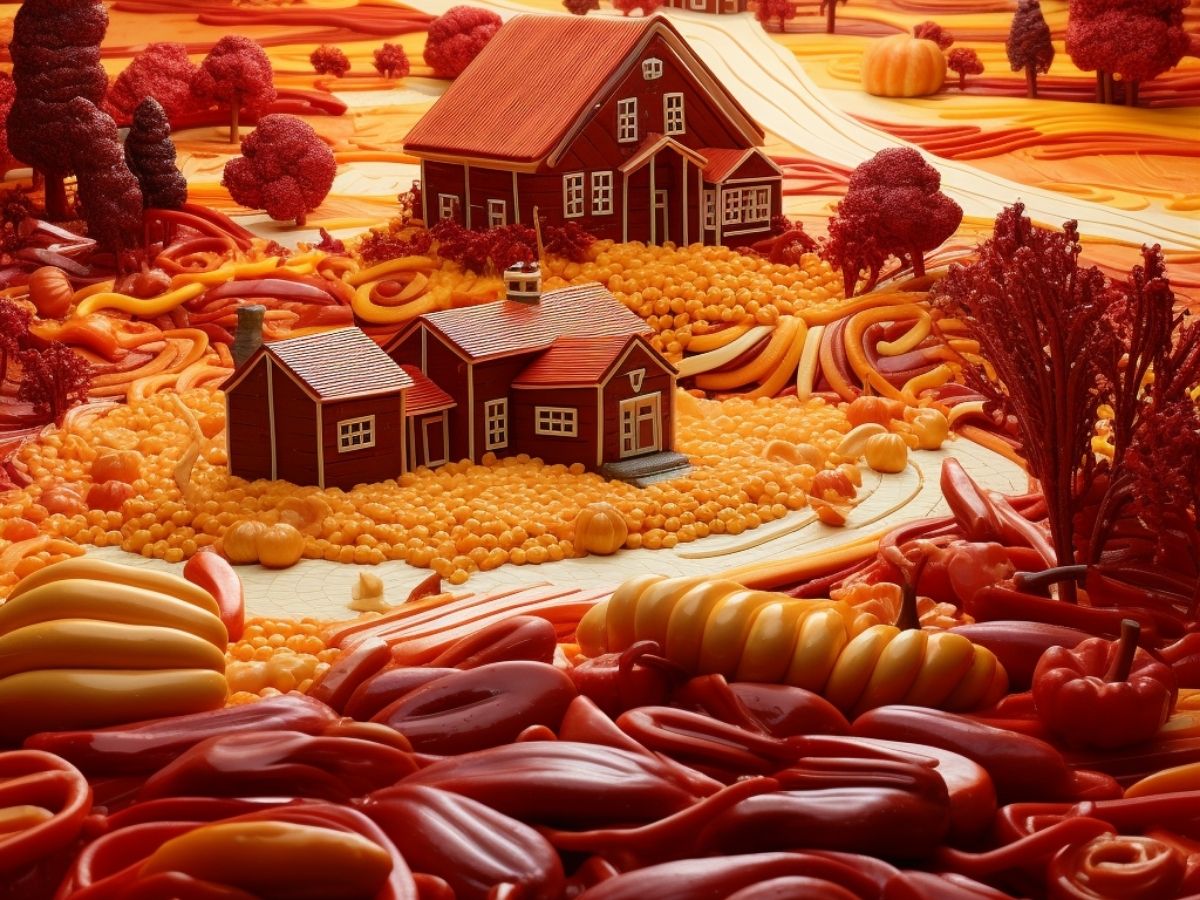 Minnesota loves its Hot Tamalas candy around Halloween. This spicy candy first came on the scene in the 1950s. Community functions and potlucks are the bread and butter of this state. Do you think they are also just as generous when it comes to their candy?
24. Mississippi ""All for One and One for All"
3 Musketeers is a Mississippi favorite. This classic chocolate bar was created in 1932. When it was first developed it was filled with three bars in the packaging. That's how it got its name.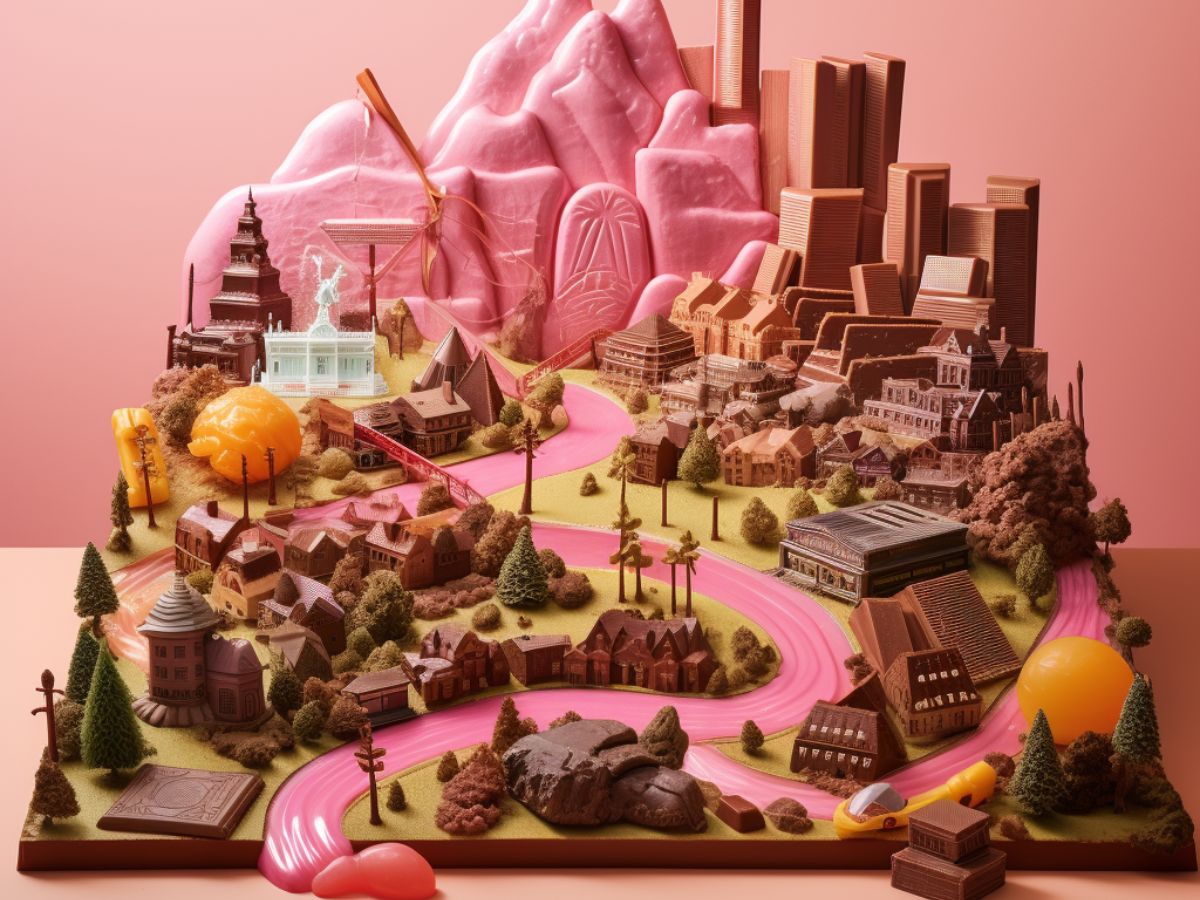 These state residents are known for telling a story better than you, we wonder how good their ghost stories are.
25. Missouri "How Joyous of a Time"
Almond Joys are the life of the party in this state. These bars were invented in 1946  in Connecticut. The "Sometimes you feel like a nut?" television commercial first aired for this chocolate in 1977.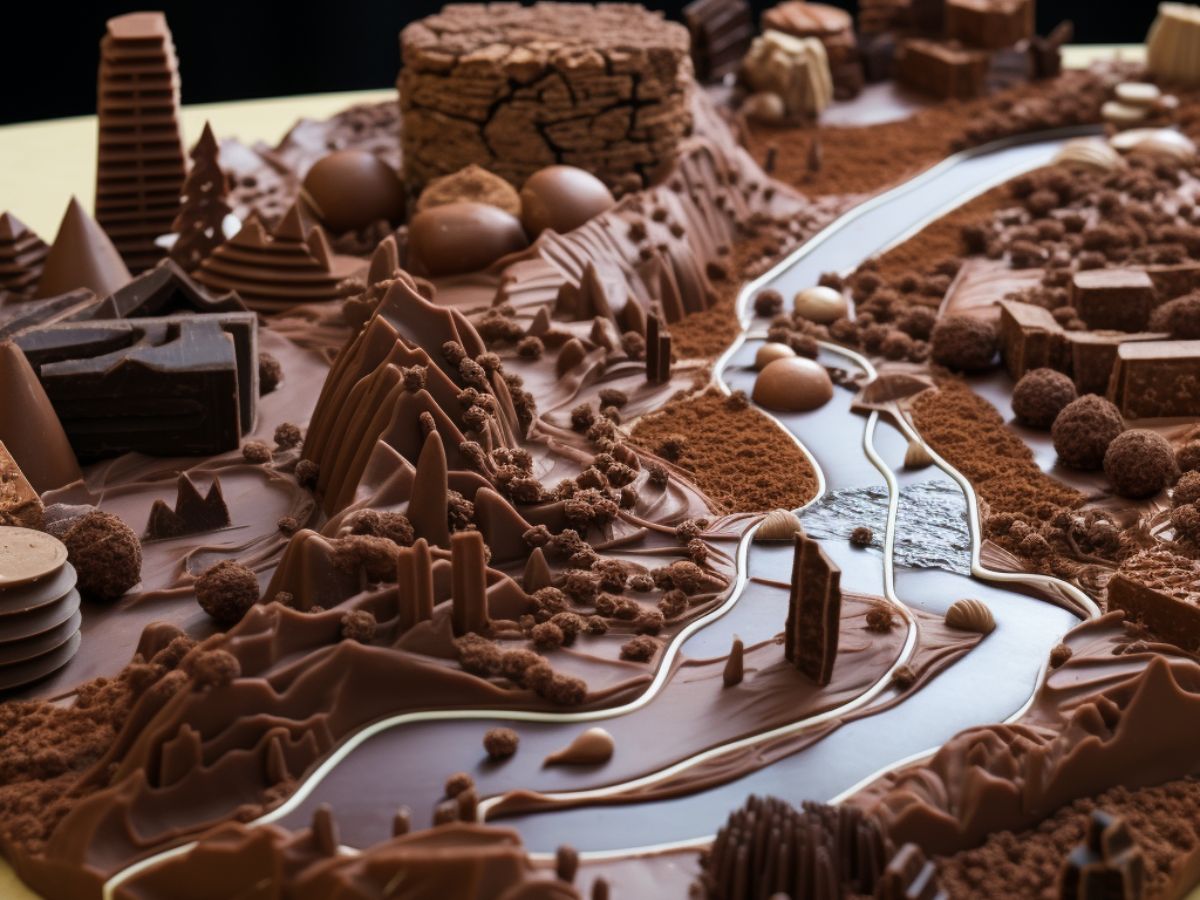 Missourians are known for walking the line between being nice and too nice. They may even share their Almond Joy with you if you ask just as nicely. Sign us up for trick-or-treating in this neighborhood.
26. Montana "There's More to a Twix"
Twix is back at it again, being the state of Montana's favorite Halloween candy. We aren't surprised since you can't go wrong with two sticks of caramel chocolate indulgence.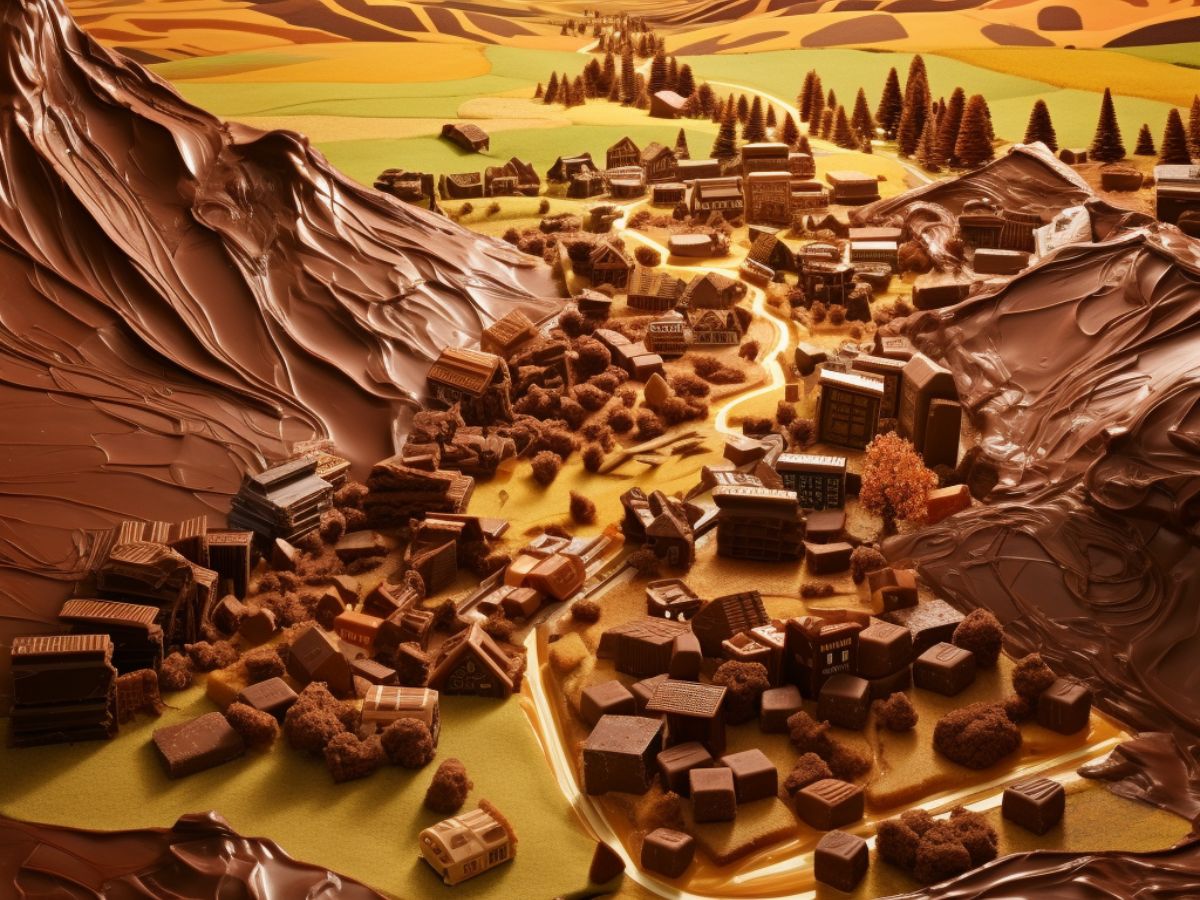 Twix are the perfect snack to take on the go and whether or not you favor your left or your right hand, you can have a Twix in each. Montana natives are said to always be prepared for anything that life throws at them. Twix being their favorite feels quite on brand.
27. Nebraska "Sour But Sweet"
Sour Patch Kids is one of the most popular candies in the U.S. overall. This being said it is no surprise that they are once again on this list as Nebraska's favorite Halloween candy.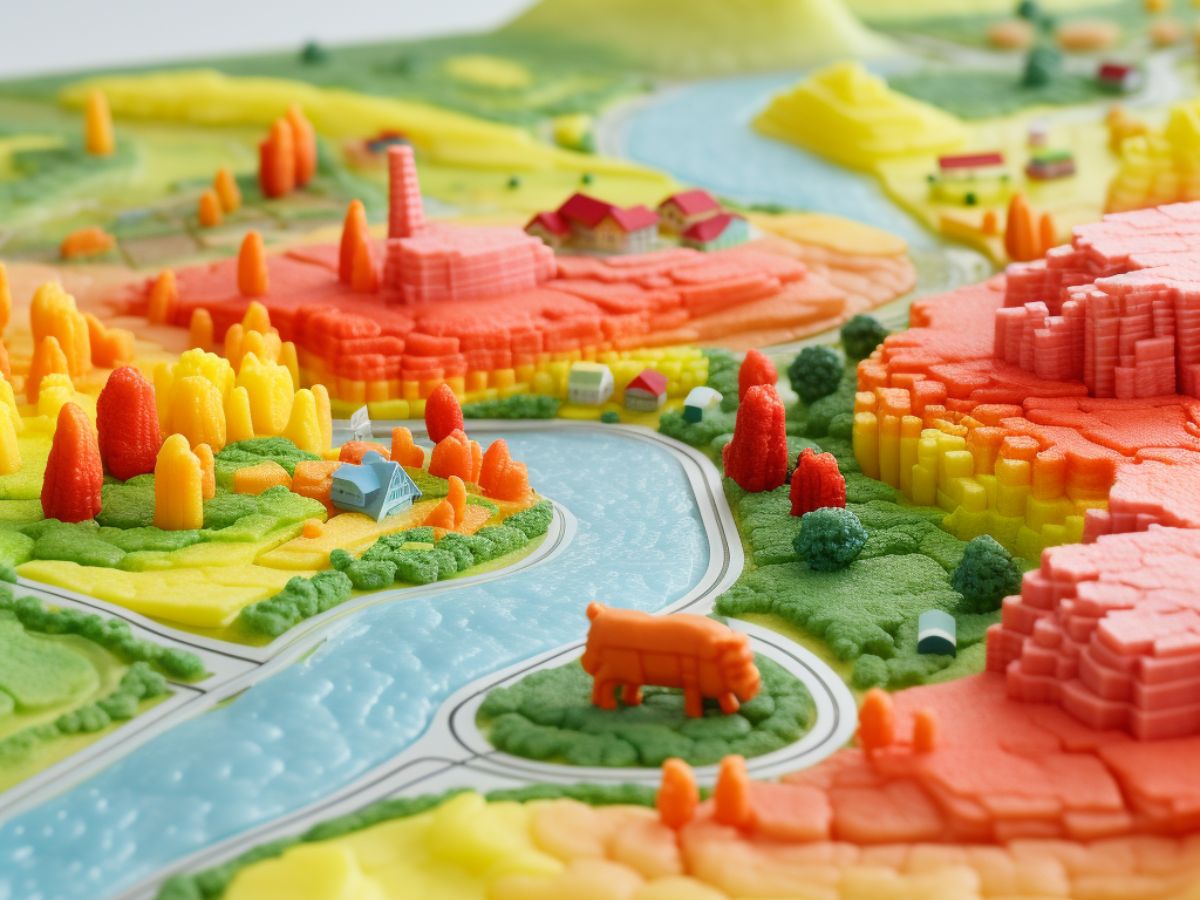 With cornfields as far as the eye can see and then some, Sour Patch Kids are not far behind.
28. Nevada "A Taste You Can't Forget"
Hershey's Mini Bars is the way to go if you're looking for a party and the party is in the state of Nevada no doubt.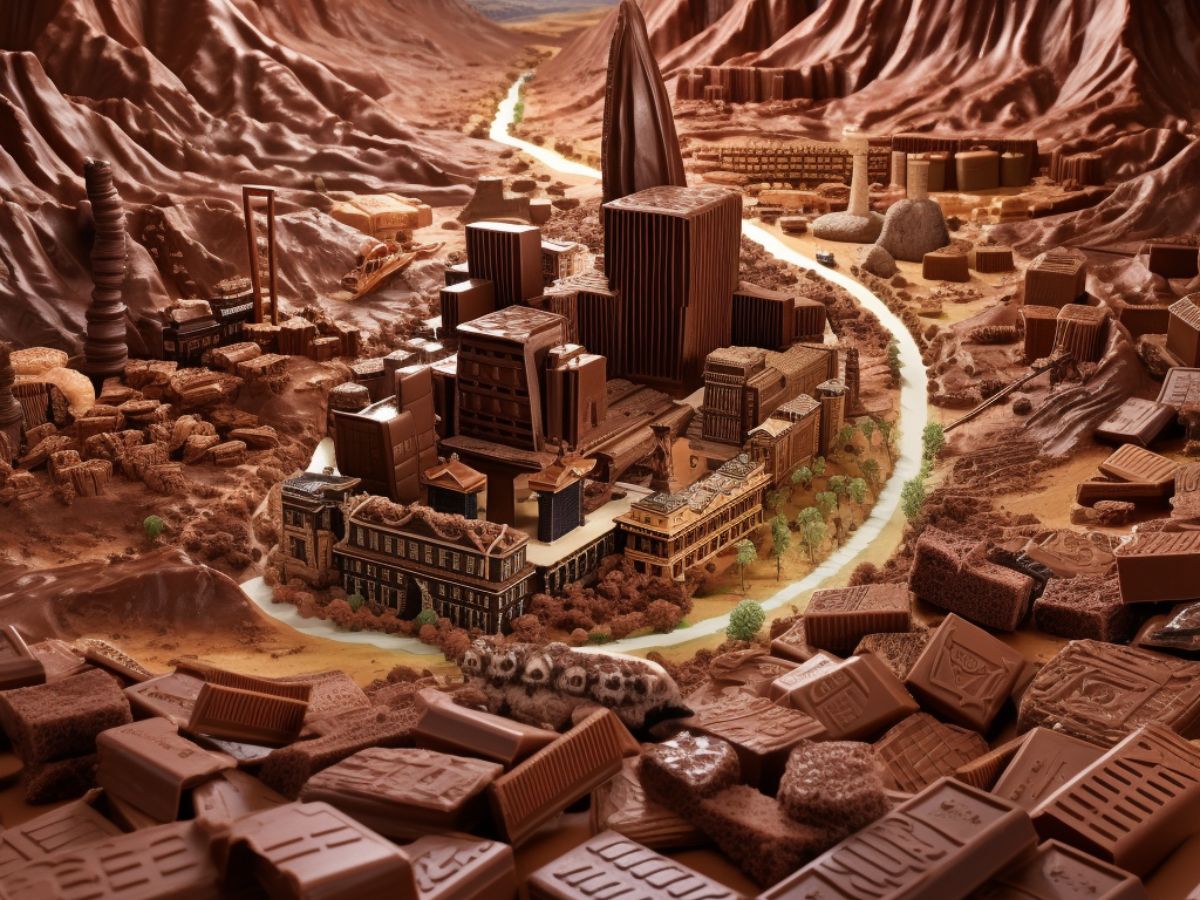 Nevada natives aren't easily impressed so you'll have to try hard to get their attention and these Mini Bars sure have got it.
29. New Hampshire "Rich Peanut Butter Chocolate for the Senses"
Reese's Cups are the ultimate love story. Peanut butter and chocolate are as iconic as they come. This is one of the reasons that it is arguably the most popular candy in not only New Hampshire but also in the U.S.A.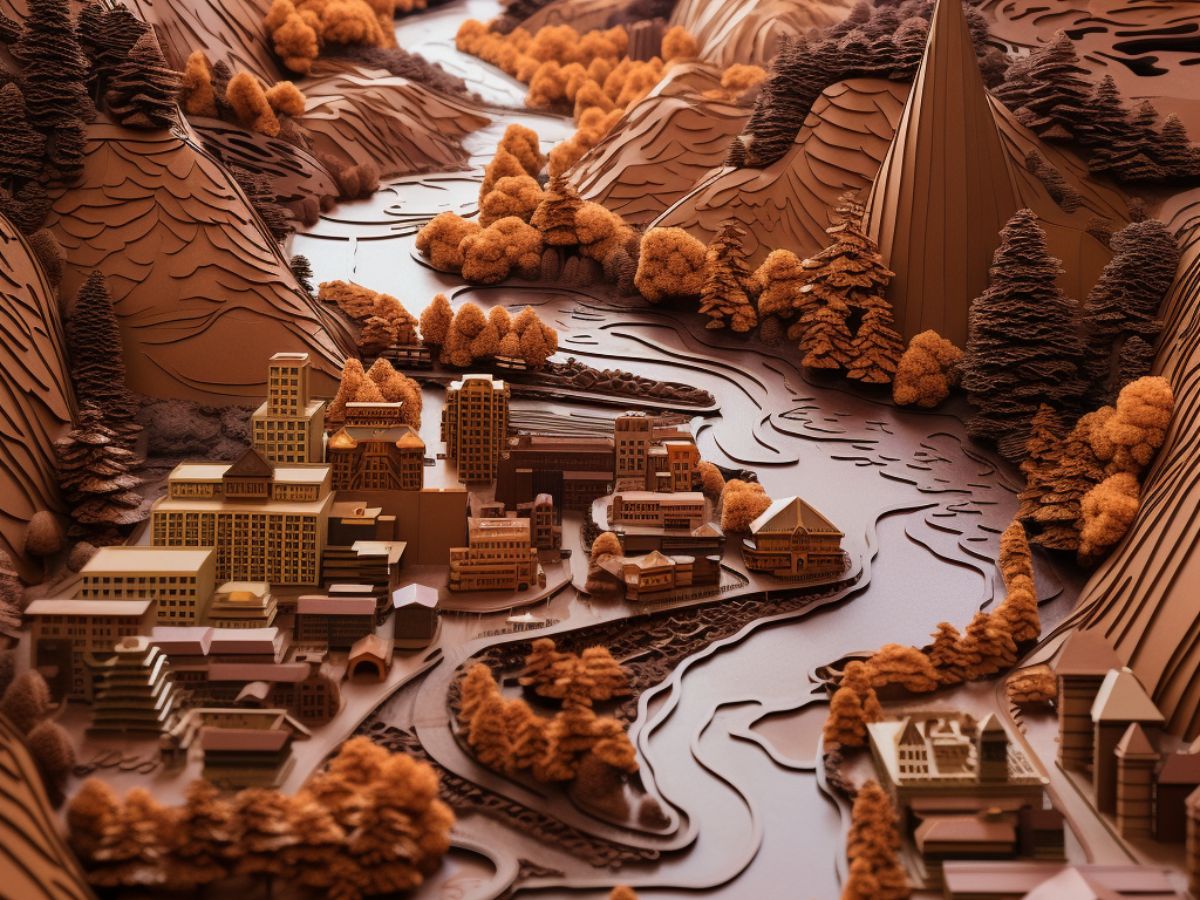 There is nothing that calms New Hampshire road rage like a Reese's Cup. Let's face it how can you even be mad with a Reese's Cup in hand? Maybe that's the secret to these residents always appearing so calm and collected.
30. New Jersey "How Many Licks Does it Take..."
With iconic slogans like, "How many licks does it take to get to the Tootsie Roll center Tootsie Pops?" the Tootsie Pop is one of the more iconic candies on this list, they've been around since 1969. This candy has become New Jersey's most popular candy and with good reason.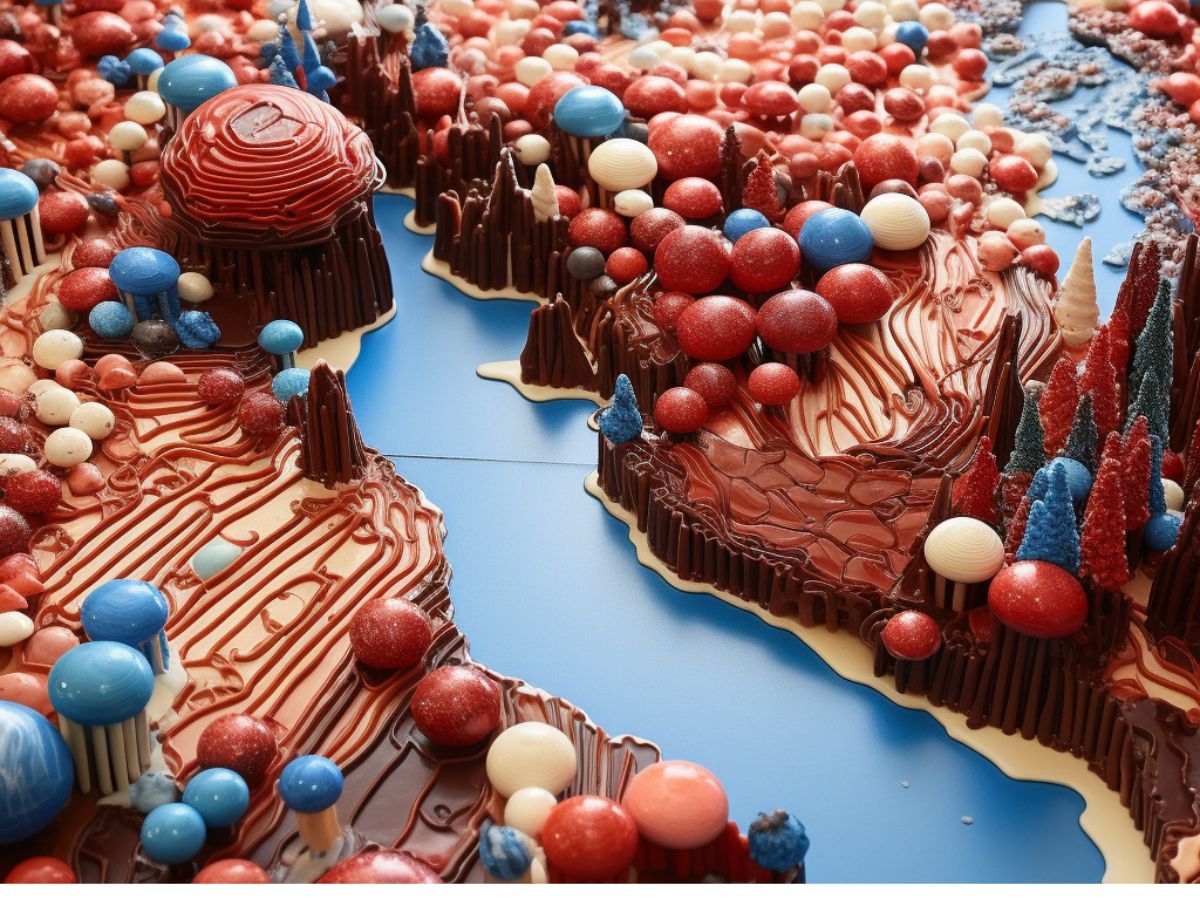 This state is also known to be one of the most pizza and bagel snobs. Don't challenge their opinions, when it comes to their condiments, and their candy confident that they will win.
31. New Mexico "Firery Hot"
Hot Tamales are also a New Mexico favorite. They are the number one candy, especially during Halloween time. They are known as the number one cinnamon-flavored candy brand in the country.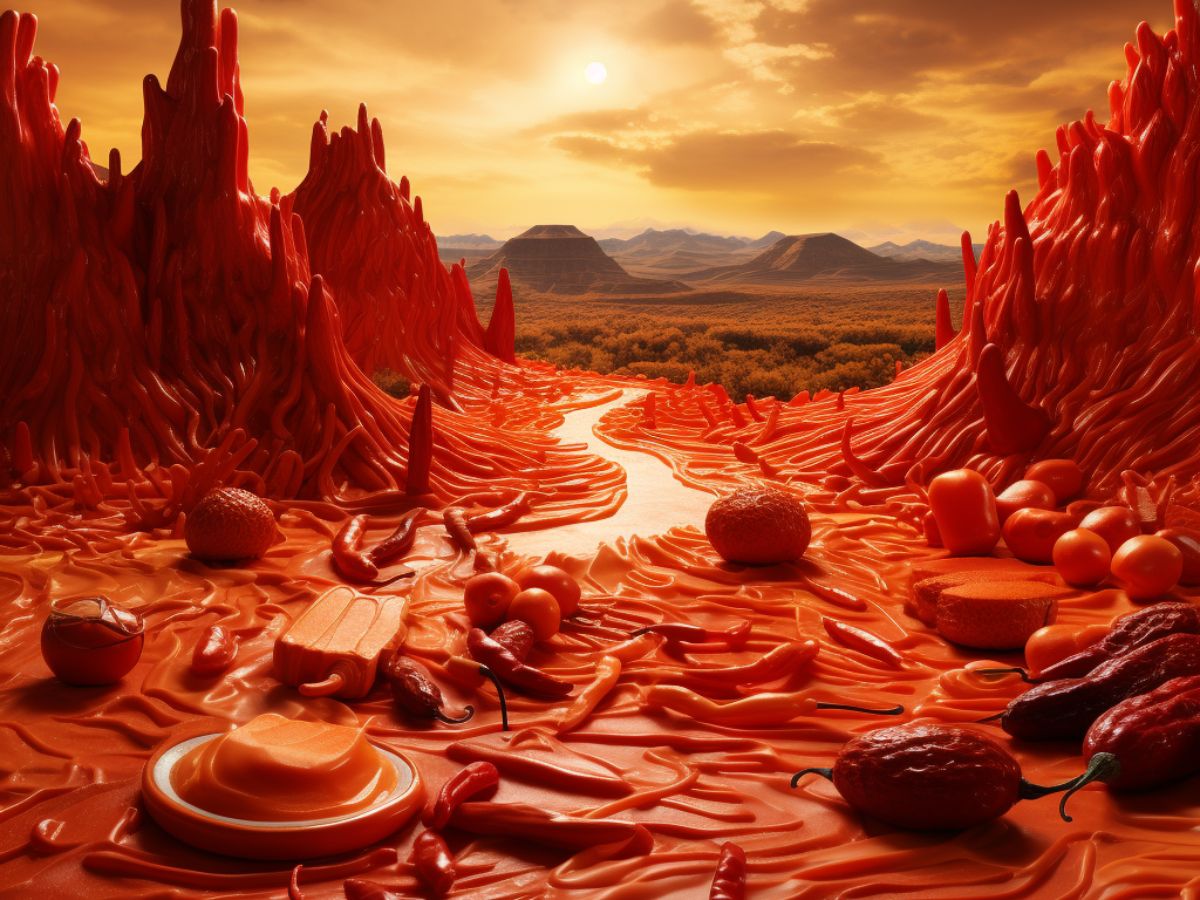 New Mexico is said to be obsessed with chili so it is no surprised that these Hot Tamales take front and center to spice up their lives.
32. New York "What You Looking at Kid?"
Sour Patch Kids is also New York's number-one favorite. These sour candies are considered very acidic, so much so that they can actually burn gums and cheeks if you aren't careful.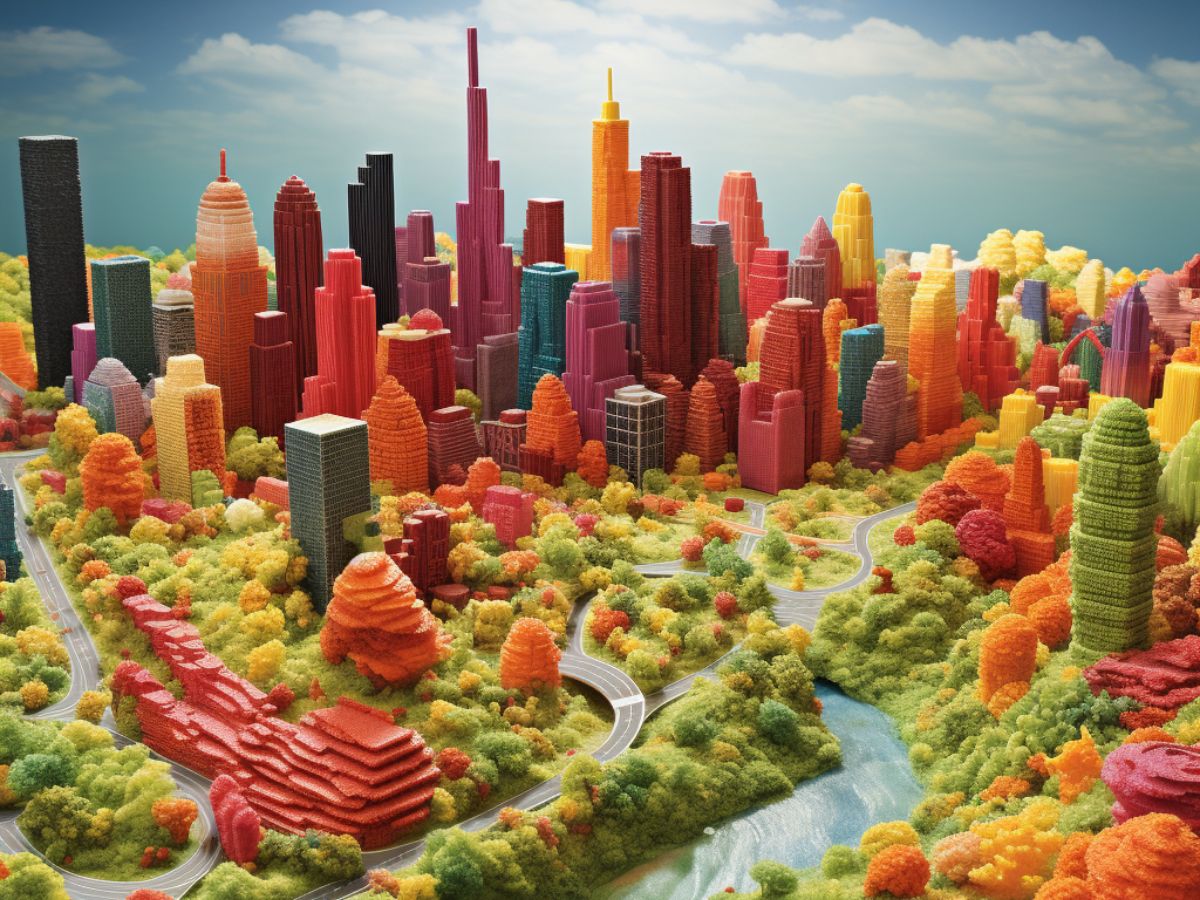 New Yorkers are a little rough around the edges but soft on the inside, sound familiar? Sour Patch Kids are sour at first but once you really sink your teeth in them they're sweet.
33. North Carolina "At Last Your Favorite in One Bag"
M&M's is North Carolina's favorite. They even have a cafe named after the candy, talk about being devoted. Fun fact: M&M's were originally inspired by rations given to soldiers while the Spanish Civil War was going on.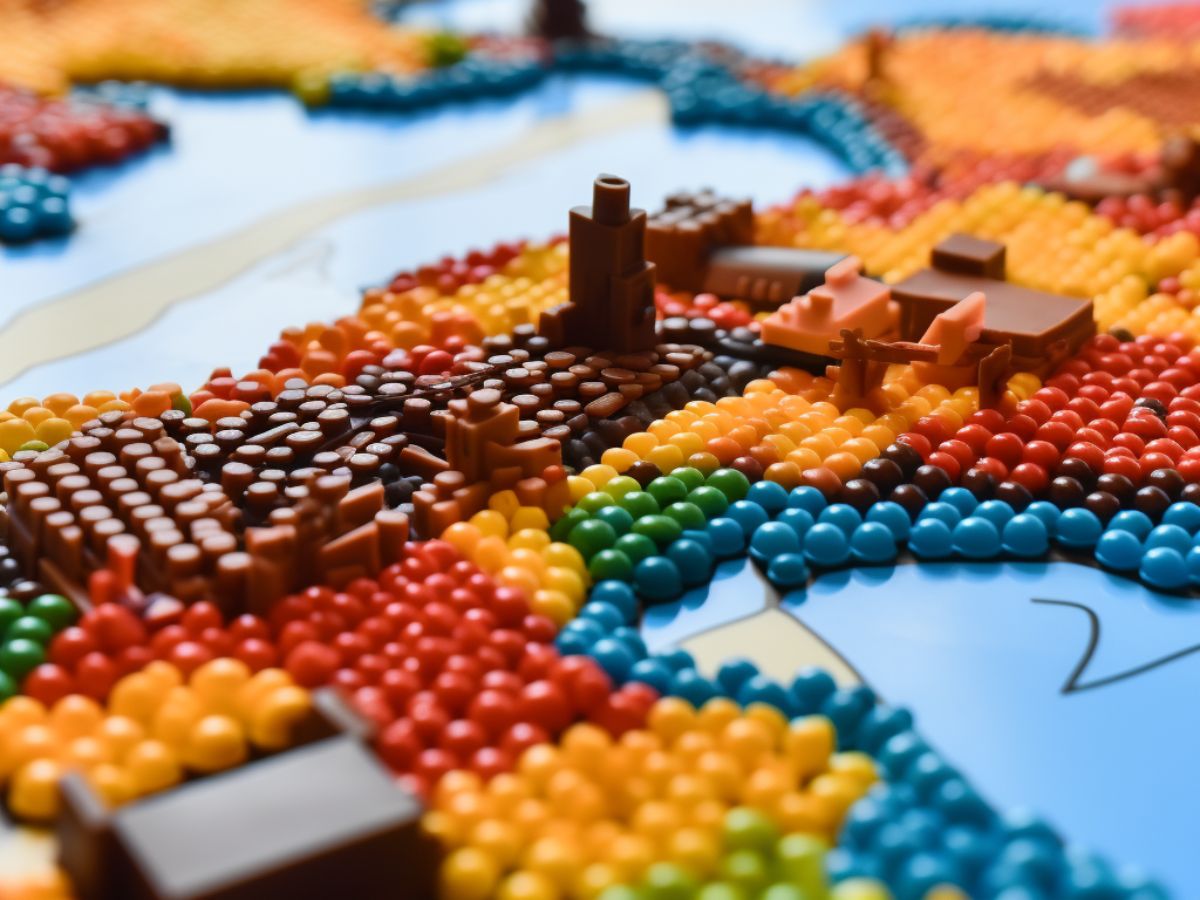 NASCAR is more than just a sport in this state, it's a way of life. People here, live and breathe it and we think M&M's is no exception.
34. North Dakota "Some Like it Hot Tamales"
Hot Tamales wins as North Dakota's most popular. These candies produce a ping of heat when consumed and have an oblong shape.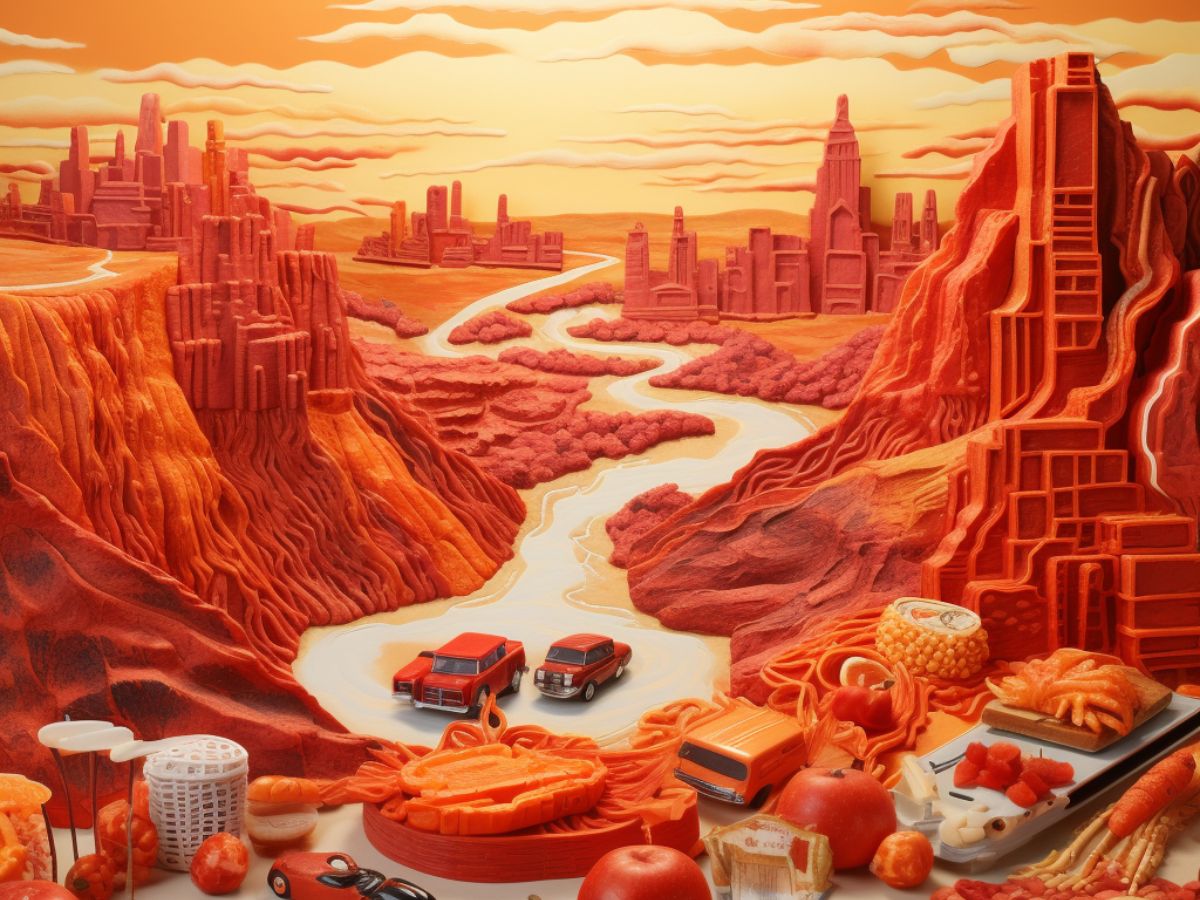 If you're going to live in a winter wasteland you might as well have a hot snack to go along with it.
35. Ohio "America's Most Popular Pops"
Blow Pops originally part of the Charms Company was sold to Tootie Roll in 1988. They are some of the most nostalgic candy on this list for those who can remember it. These Ohio midwesterners can appreciate these simple and tasty flavors.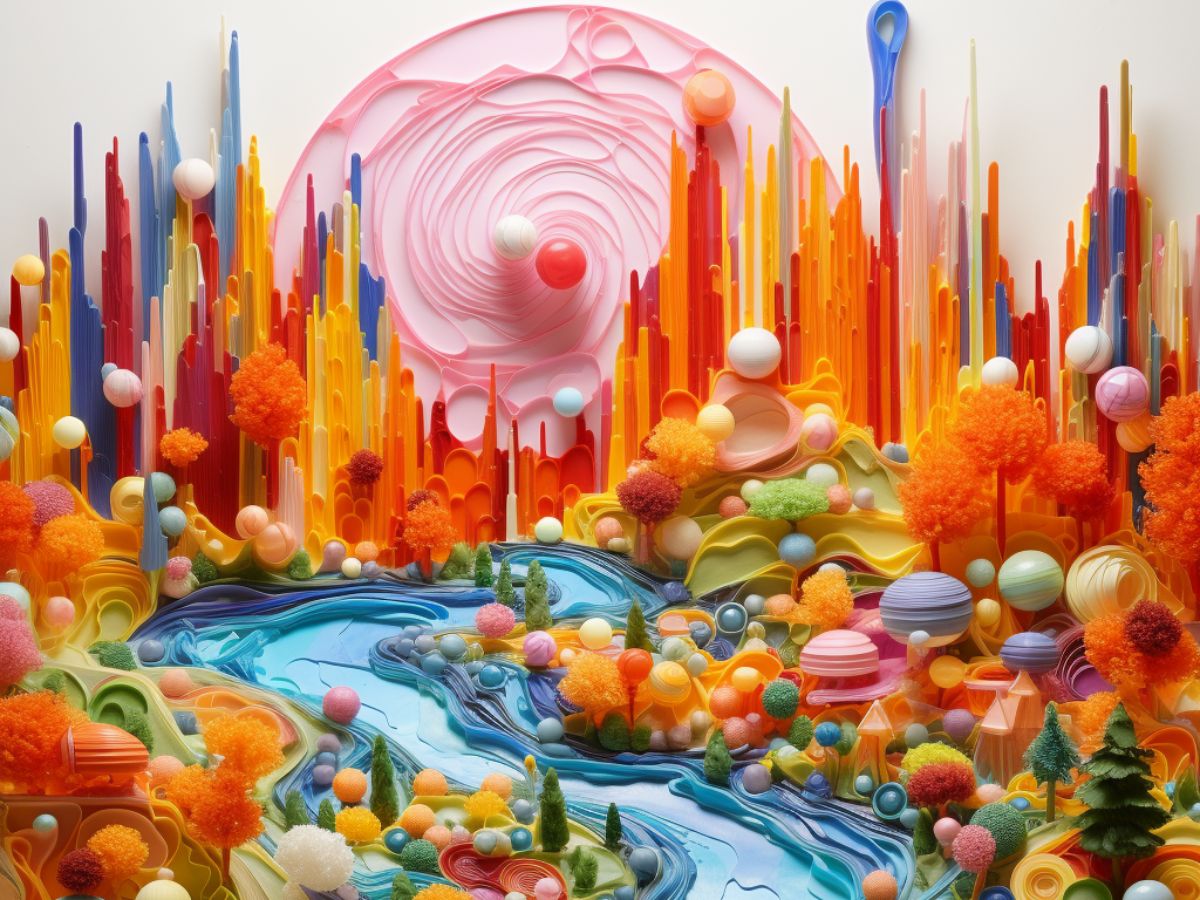 As the saying goes, why break what's not broken? These pops have one hell of a delicious chewy, bubble gum center encased in a fruity hard candy shell.
36. Oklahoma "Extract the Rainbow"
Skittles are Oklahoma's most popular Halloween candy. The name Skittles comes from the sports game known by the same name. The rainbow theme was created by D'Arcy Masius Benton & Bowles, a New York ad agency.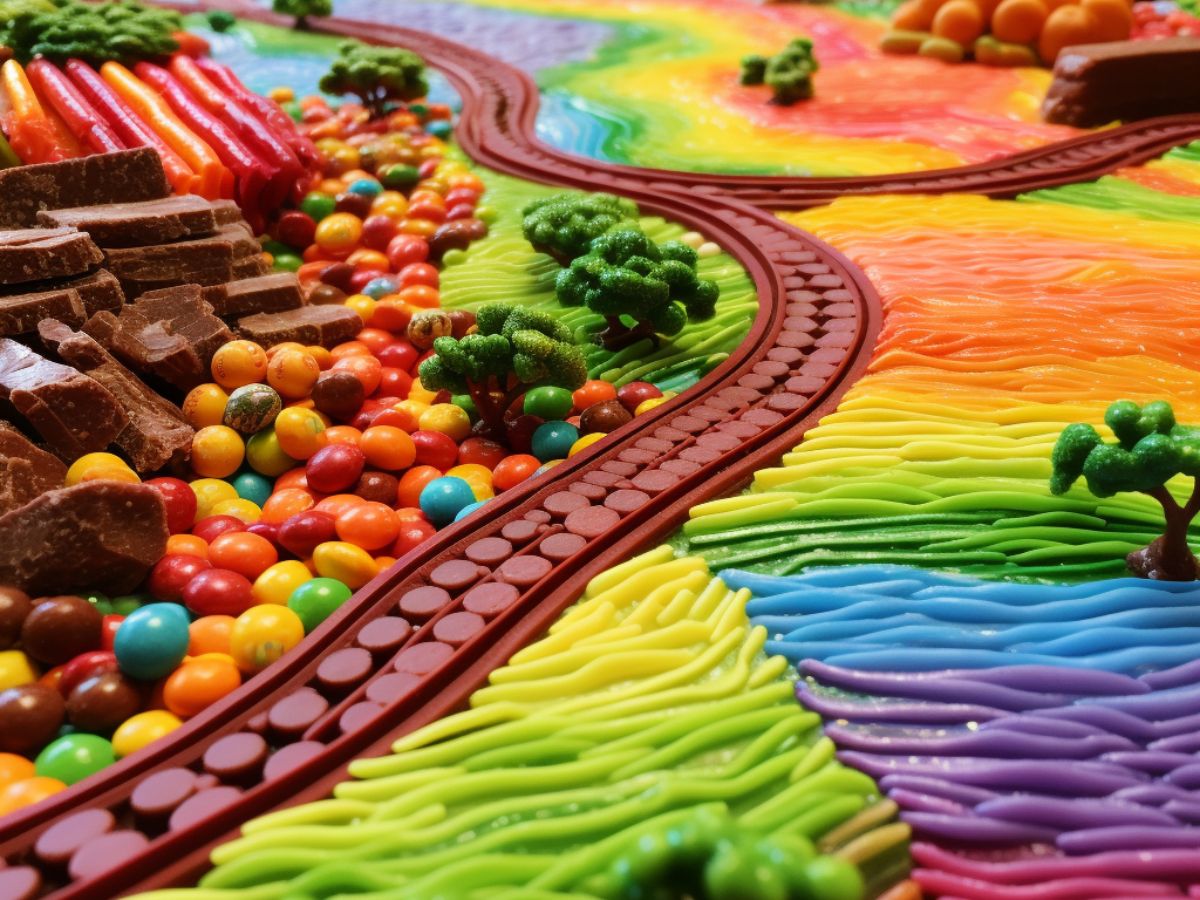 Oklahoma natives love to deep fry anything and everything so during Halloween they pull out all the stops. The more over the top the better.
37. Oregon "Melt in You Mouth Not in Your Hands"
M&M's is Oregon's candy of choice. They may be eclectic in all their other tastes but sometimes going with a solid and predictable choice is the way to go. This candy brightens up even the darkest days.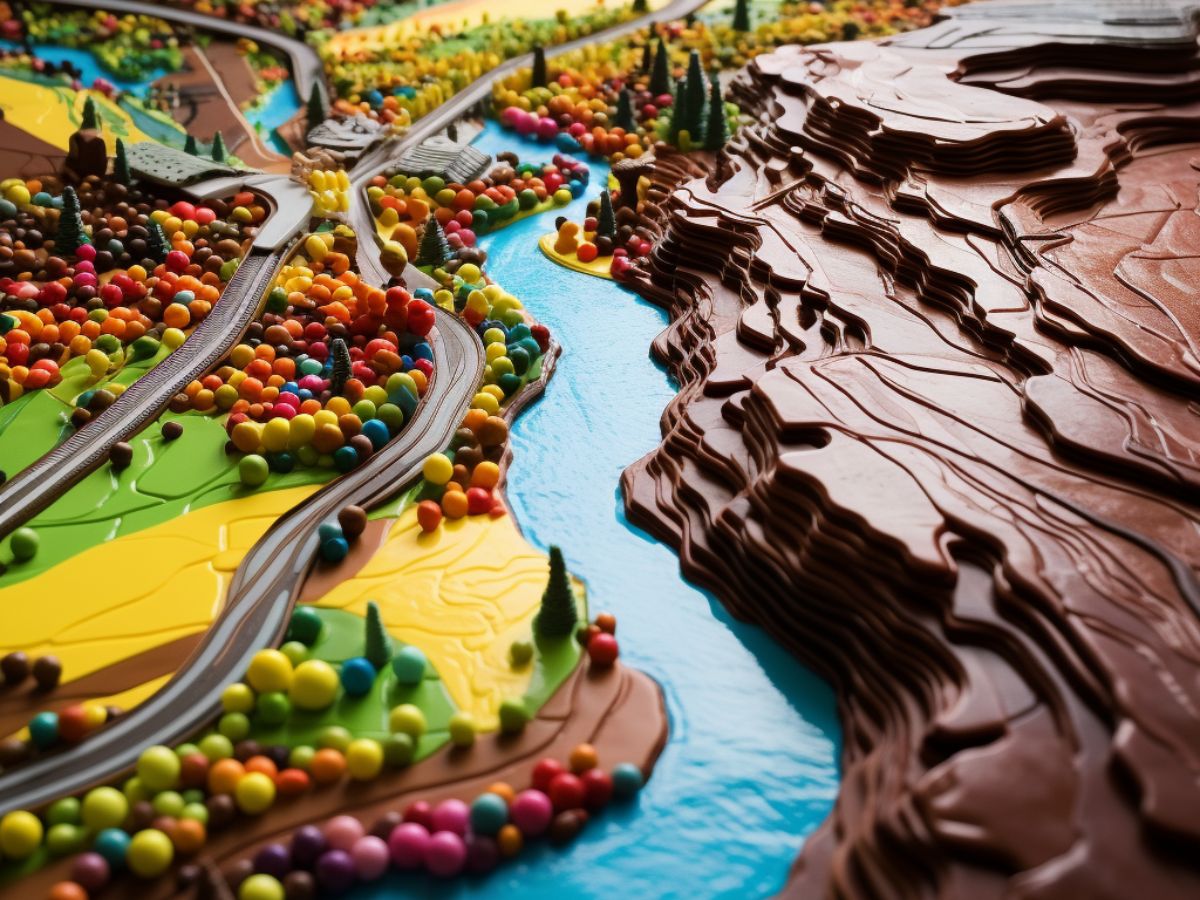 They love their coffee, beer, and M&M's chocolate. This sounds like a Halloween get together you would be lucky to be included in.
38. Pennsylvania "Chocolatey Goodness"
Mountains of Hershey's Mini Bars are all these Pennsylvania people want. During the 1920s Prohibition era, these bars became exceptionally popular.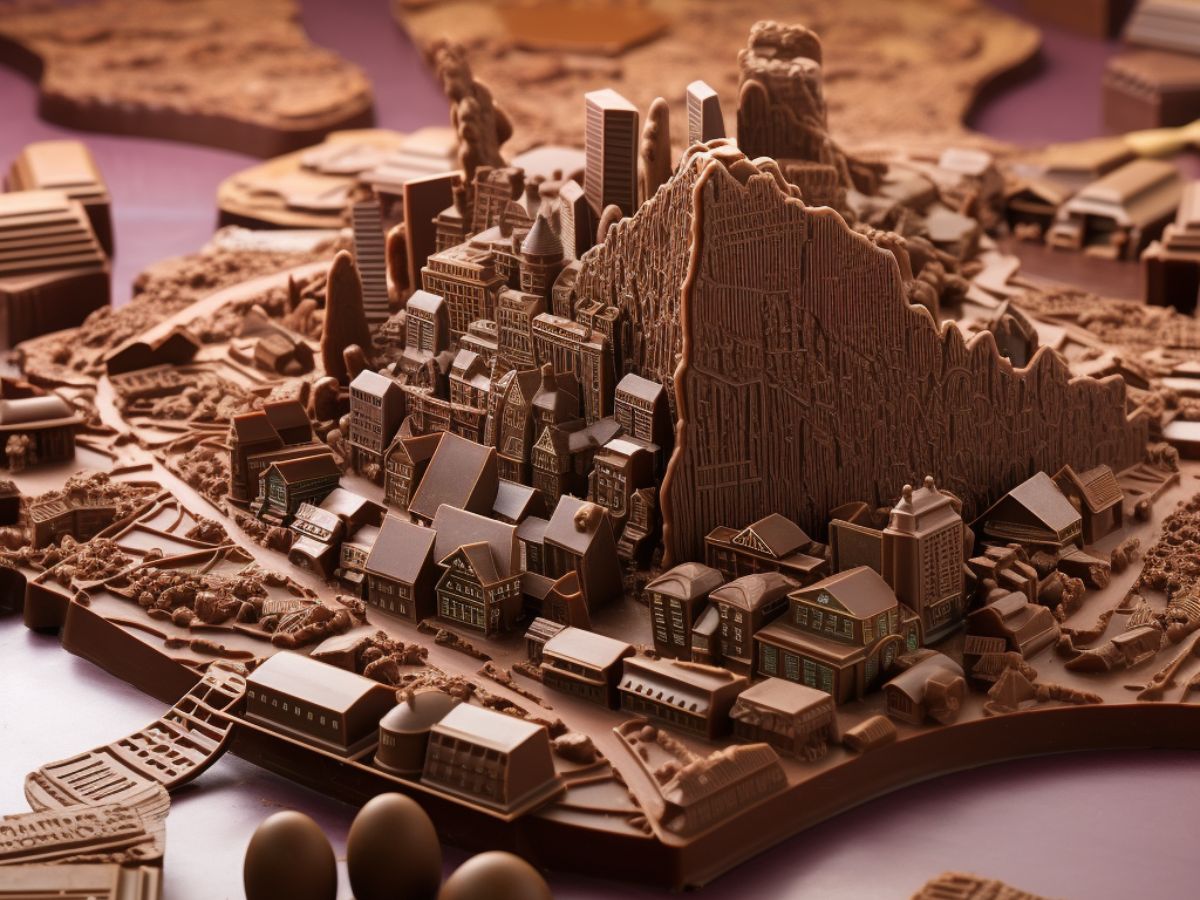 Whether it is soda or pop these natives can't seem to agree but they all can agree on the fact that they love Hershey's Mini Bars.
39. Rhode Island "M&M's Yums"
M&M's is again the first choice of the masses, Rhode Island included. As of the present day, M&M's has 11 different standard flavors. this doesn't include the mini versions or the seasonal/limited edition ones.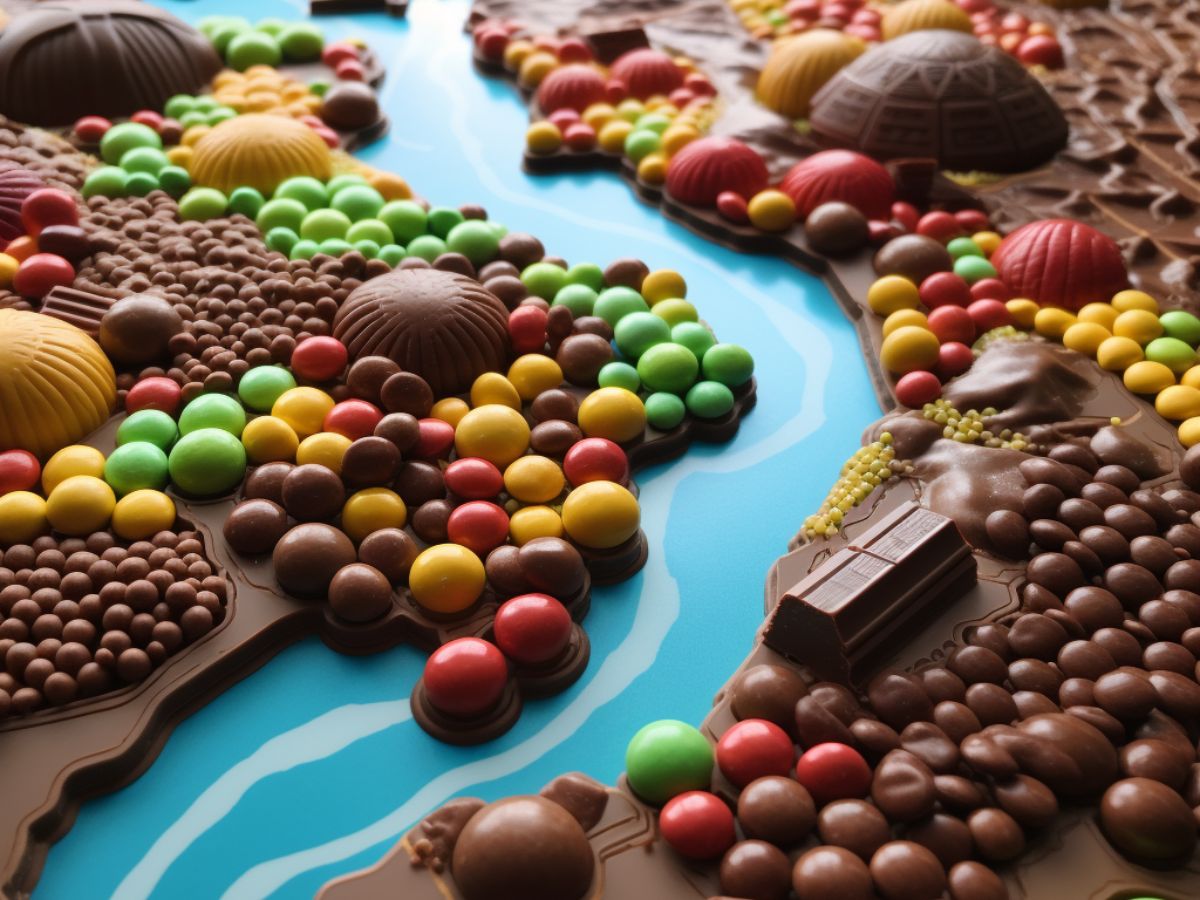 These Rhode Islanders love their seafood dishes, their clam chowder, and their M&M's.
40. South Carolina "Skip to My Skittles"
Skittles are back and thriving as South Carolina's most popular candy. They have their classic flavors but they also come in tropical and sour-themed packs.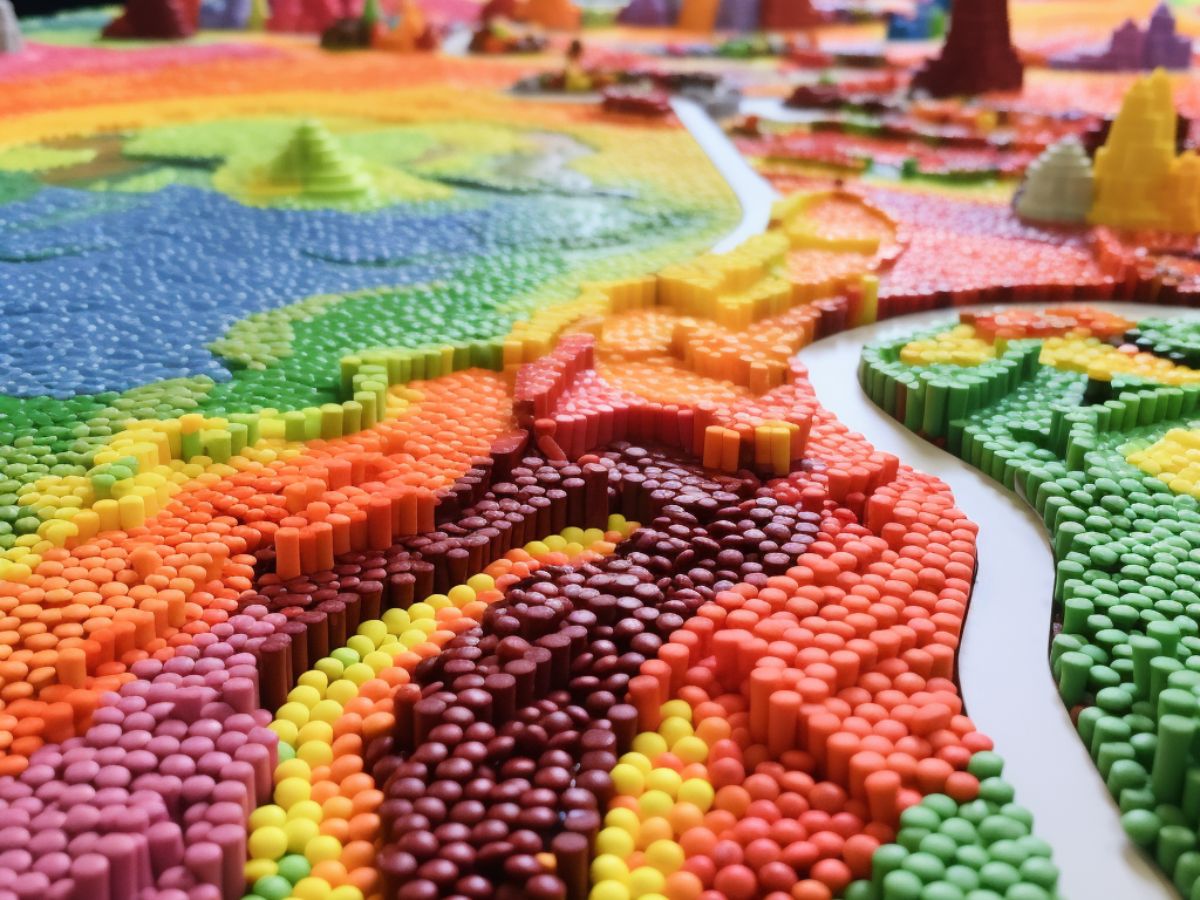 These natives can't help but put shrimp, grits, and Skittles on their menu. It is expected on Halloween too, rumor has it, that they also love hosting.
41. South Dakota "Starburst Quality"
South Dakota is bursting at the seams with their most popular candy, Starburst.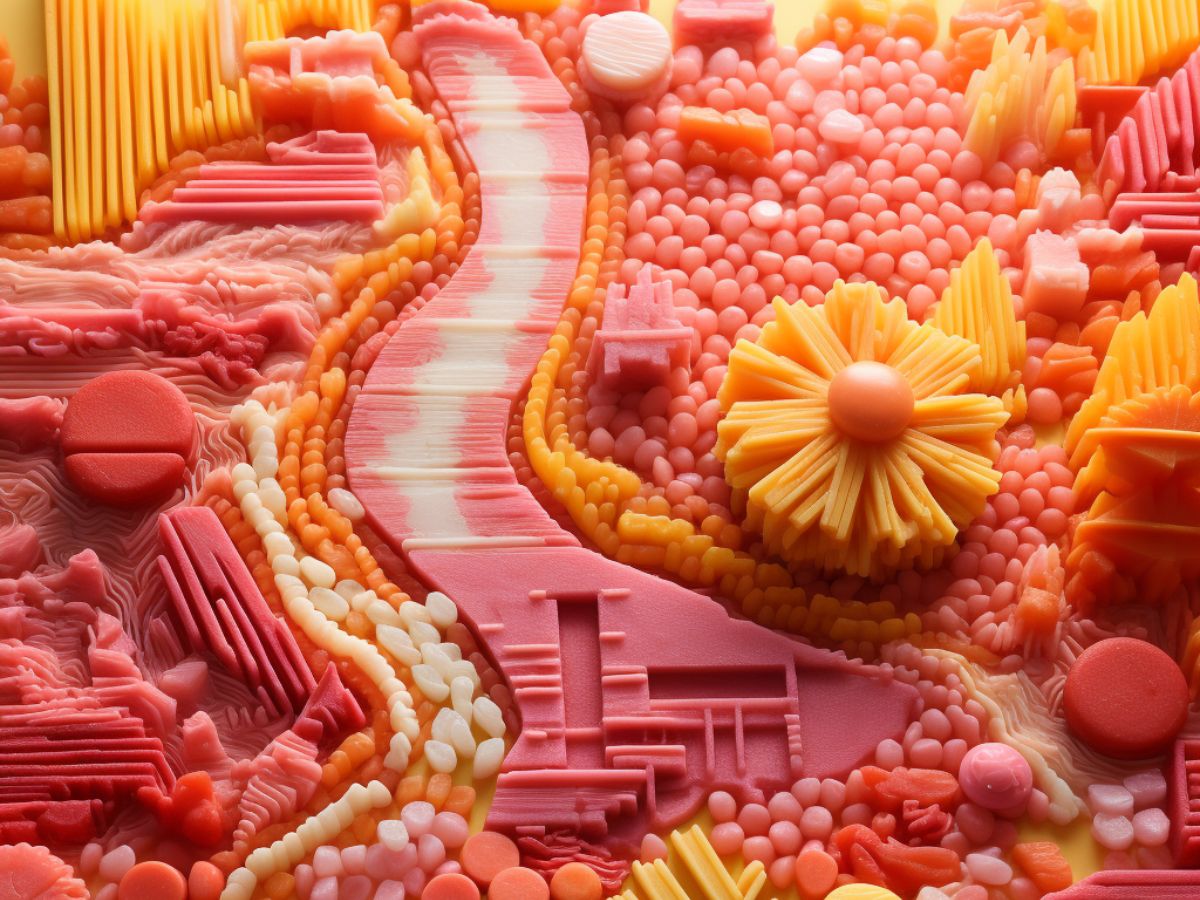 South Dakota may drive slowly and not eat the healthiest but you won't get an apology from these locals about their love of Starburst and a good time.
42. Tennessee "Put Your Nose to the Dot"
Tennessee loves their Tootsie Pops, not only their country music. This Pop has a variety of flavors and got its campaign idea, "How many licks does it take to get to the center" from a man who worked at the candy company's daughter.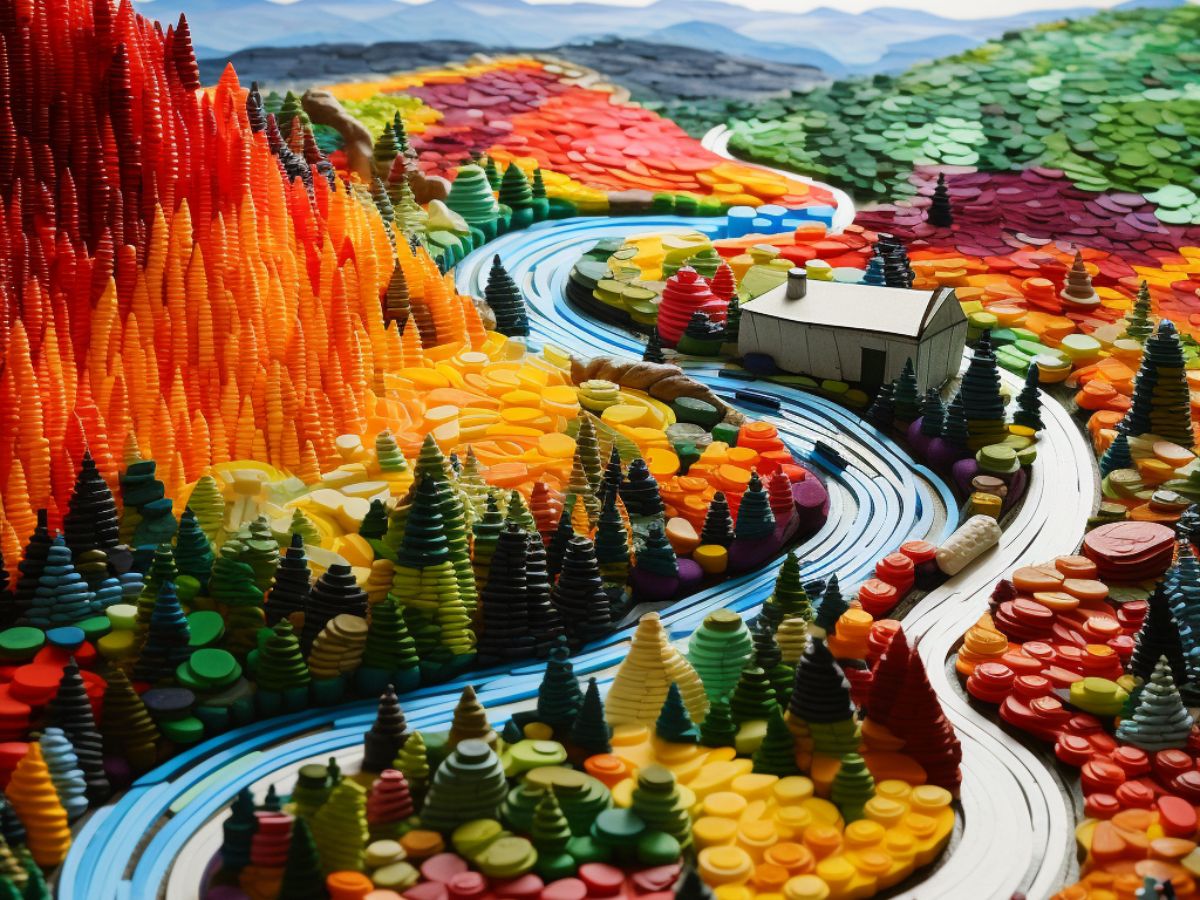 These Tenessee residents fell in love with the candy and since then just can't get enough.
43. Texas "With A Sour Patch"
Everything is bigger in Texas and their love affair with Sour Patch Kids is no exception. This most popular treat is packed in by the dozens.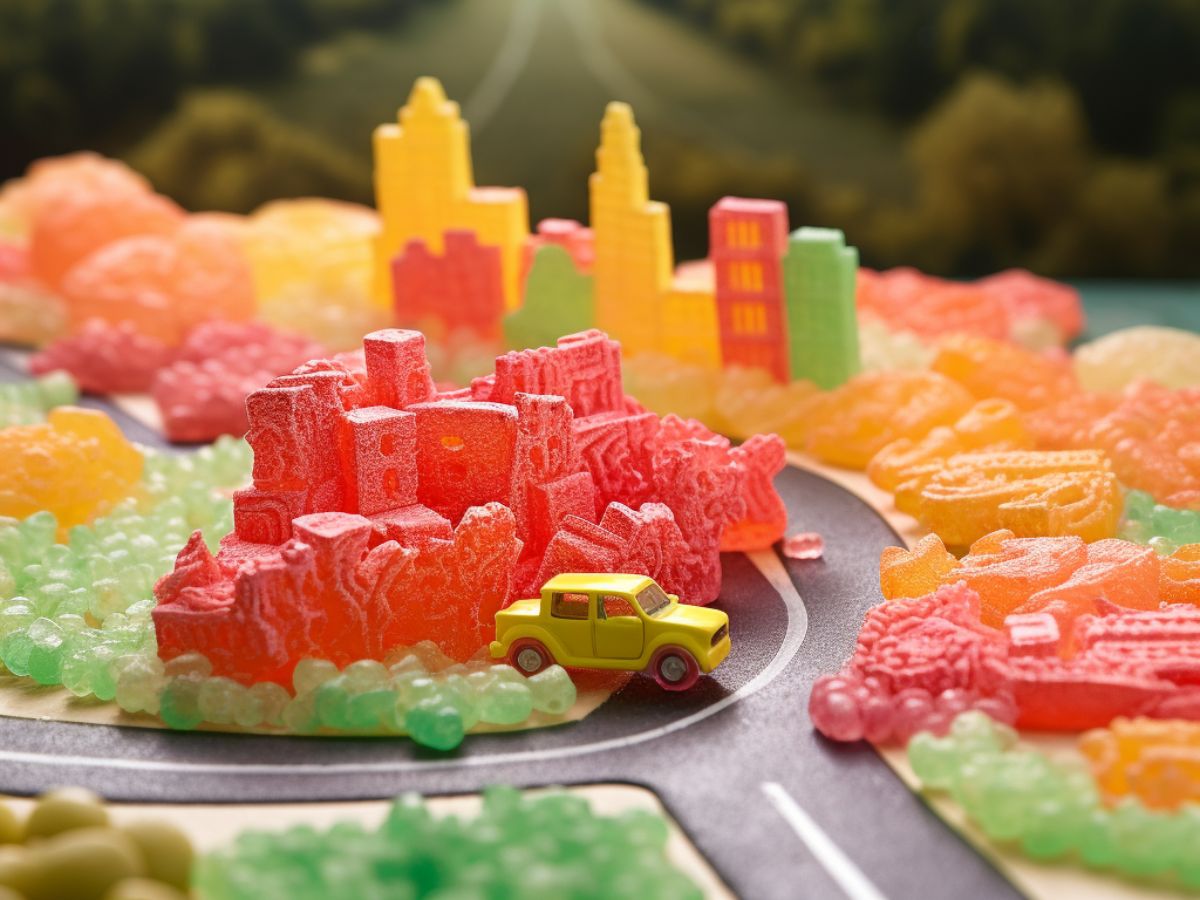 From their hats to their barbecue to their hospitality, the more the merrier, Sour Patch Kids included.
44. Utah "Corn at its Finest"
Candy Corn, has become synonymous with Halloween and Utah's most popular Halloween candy. Talk about getting into the Halloween spirit.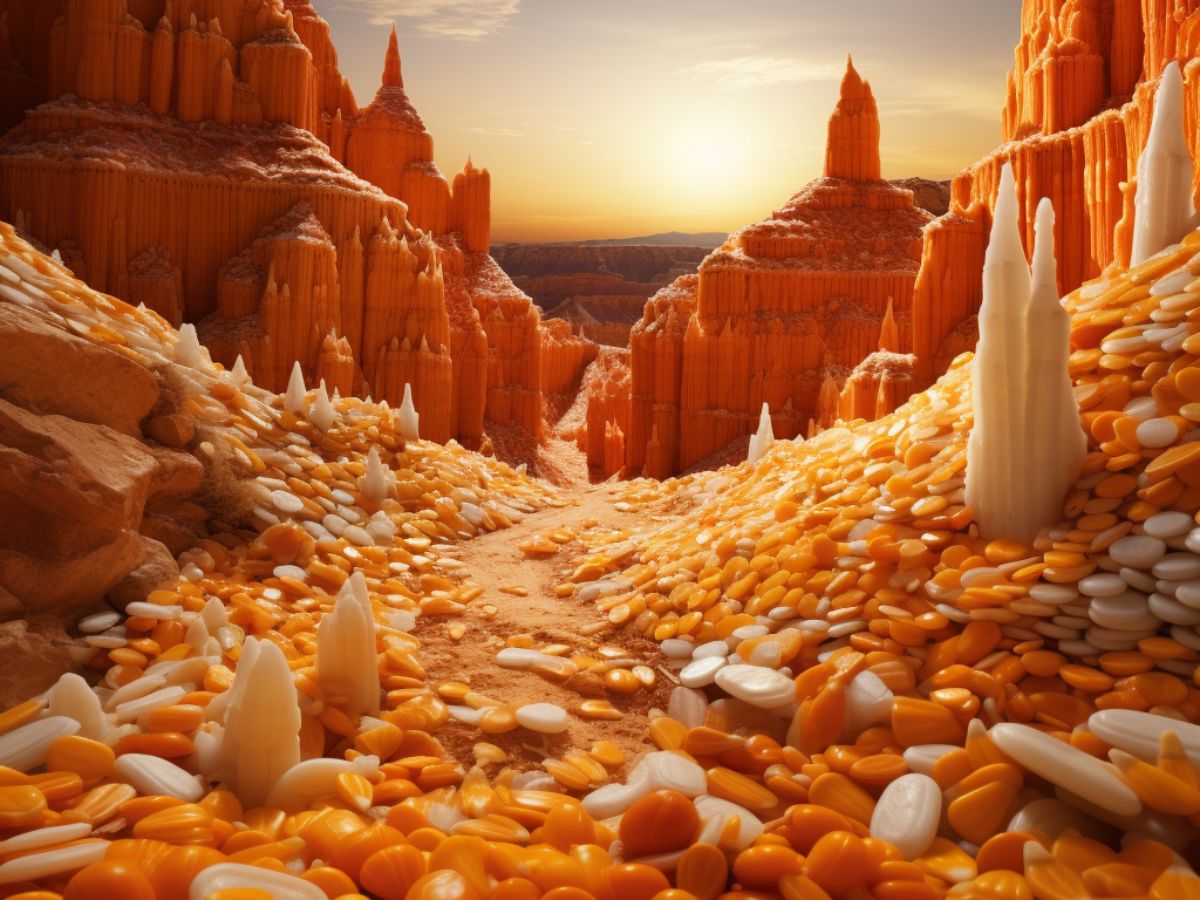 This confection was first created in the 1880s by the same company that makes jelly beans, Wunderle Candy Company, now known as Jelly Belly.
45. Vermont "Mountains of M&M's"
Vermont's most popular candy also happens to be M&M's. They've had the same name since 1941.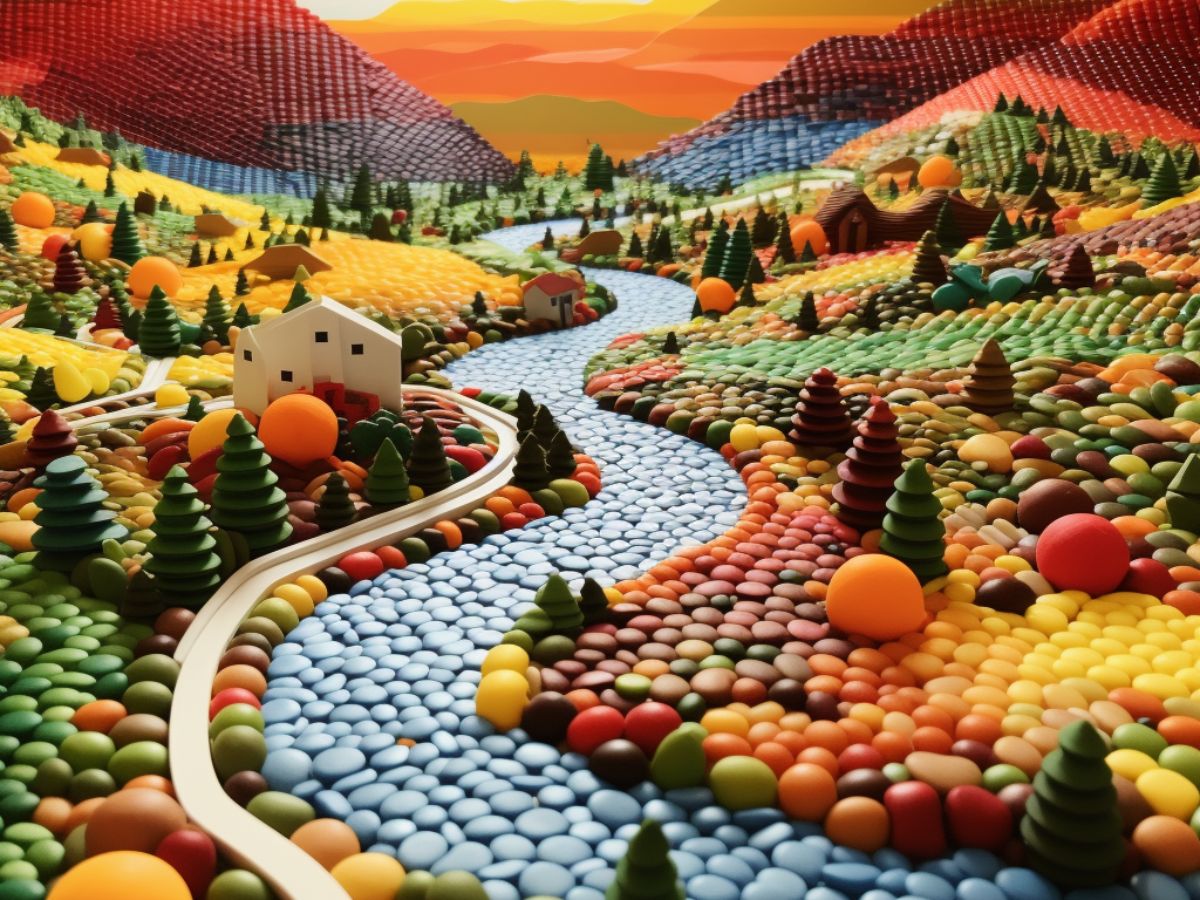 It is believed that there are more cows than people in this state but that is not the case, but we haven't counted the amount of M&M's yet.
46. Virginia "Nobody Lays a Finger on Me"
Virginia's most popular candy is no other than a classic, Butterfinger. Some would say these Virginians are history-obsessed as much as they are Butterfinger-obsessed.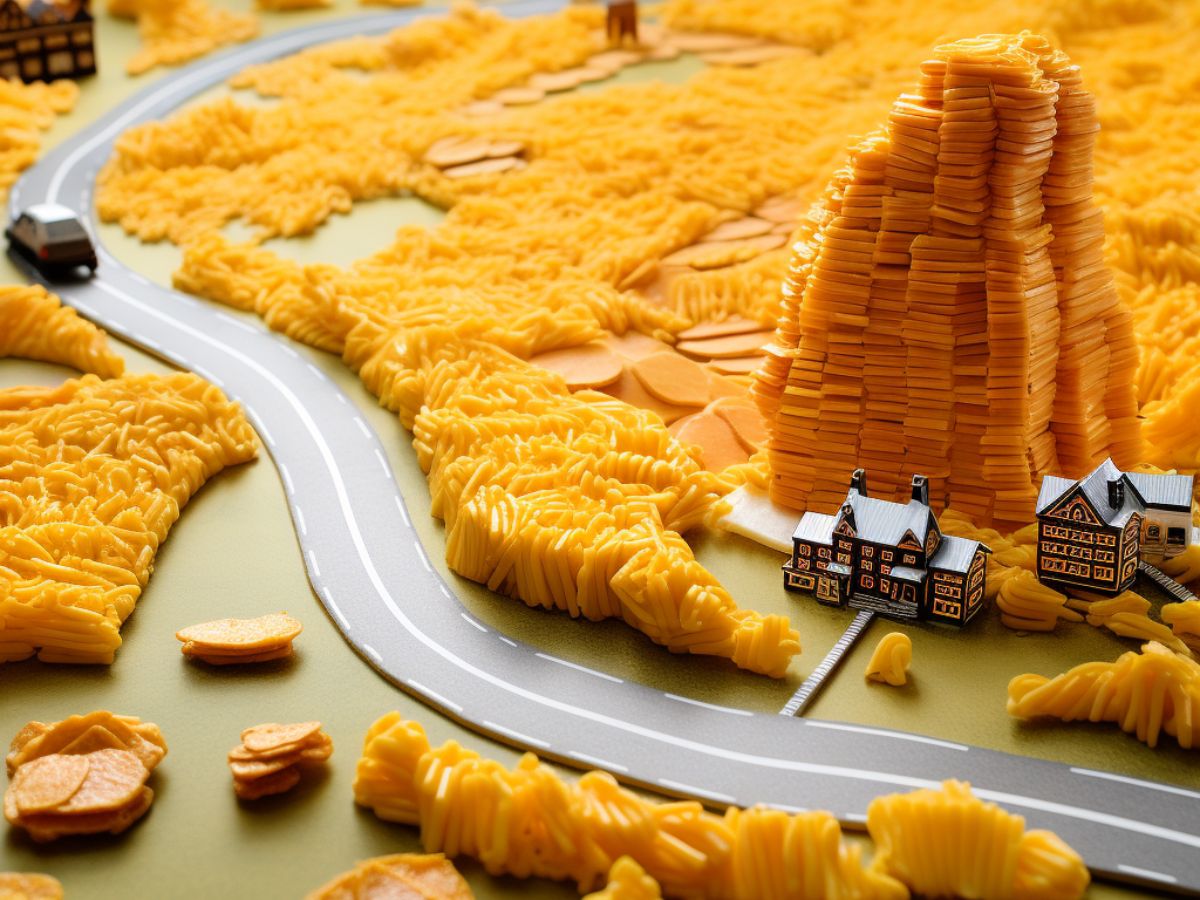 They love their pineapple just as much, so you'll find all three at their holiday party. Don't forget to count the number of historical costumes this Halloween.
47. Washington "Tootsie Pops at the Top"
Tootsie Pops make it one the list once again as Washington state's most popular Halloween candy. This pop is one of the oldest around so we can't blame them for favoring a classic.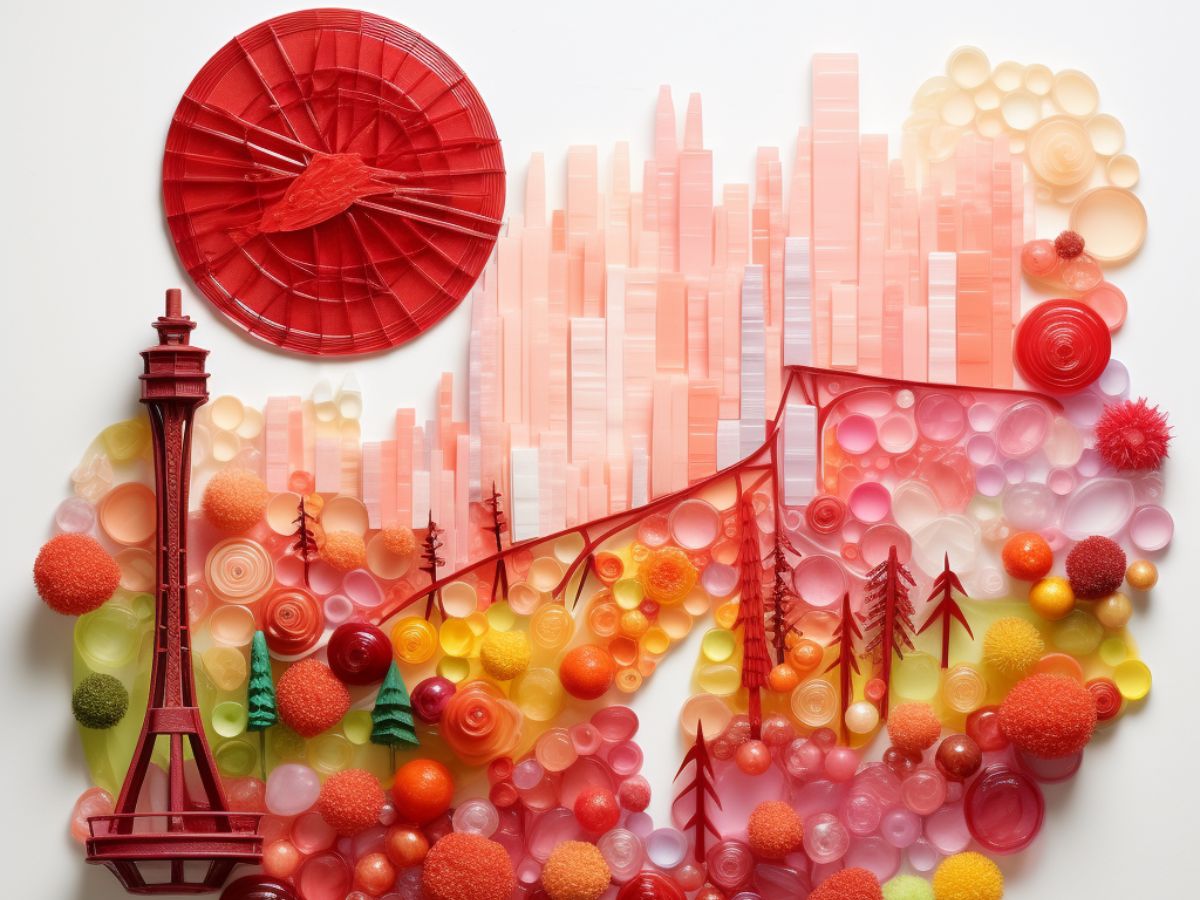 A Washington native loves their coffee and their Tootsie Pops, we think they'll favor both this Halloween as much as they have been.
48. West Virginia "Mini but Mighty Bars"
West Virginia also can't get enough of their Hershey's Mini Bars. "Lions, tigers, and bears ohh my" the wildlife and the chocolate.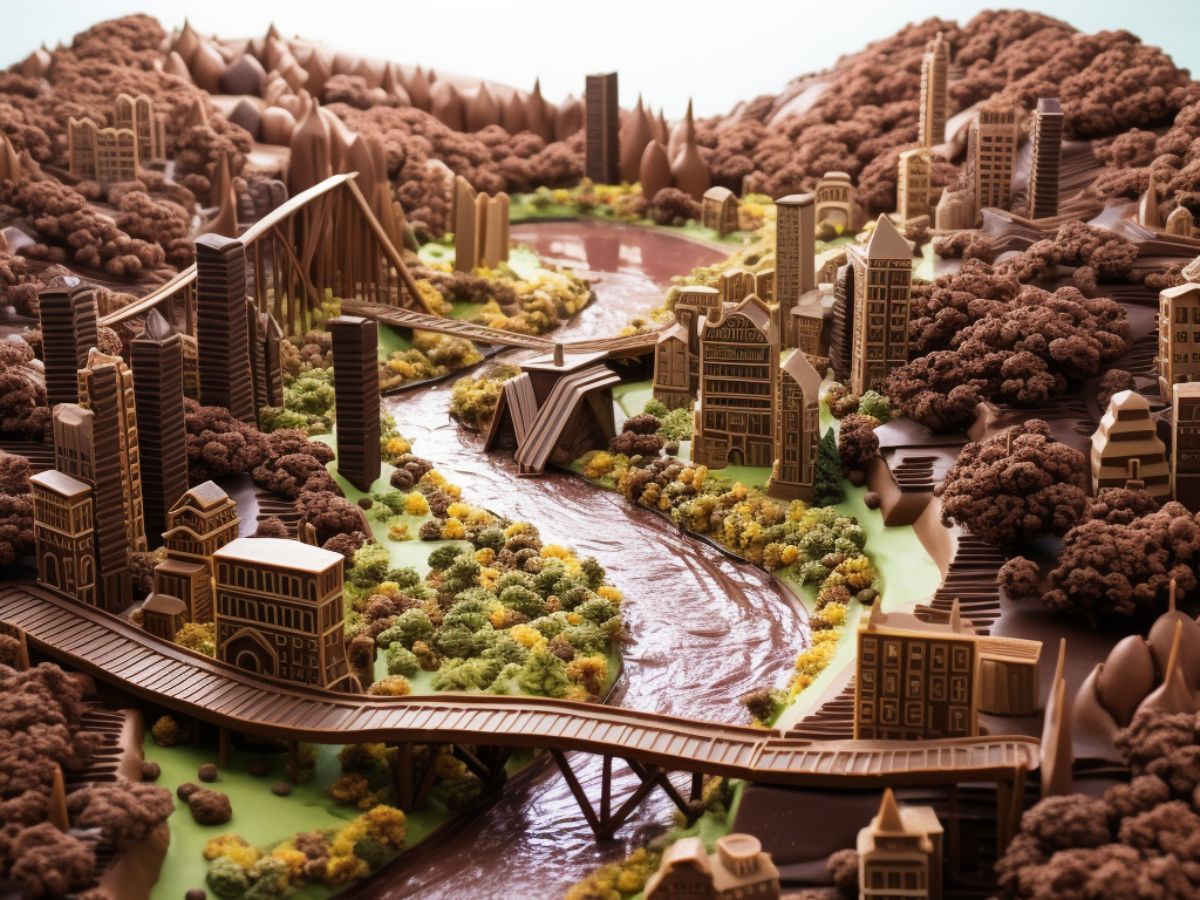 Whether or not they are dressed up as Dorothy from The Wizard of Oz or eating chocolate bars, their love of hotdogs isn't far behind either. We'll take a Hershey's Bar and a side of hotdogs this Halloween.
49. Wisconsin "Butter me Up"
Butterfinger strikes again in this Wisconsin state. With Wisconsin being the land of the cheese, it makes sense that butter….fingers aren't far behind.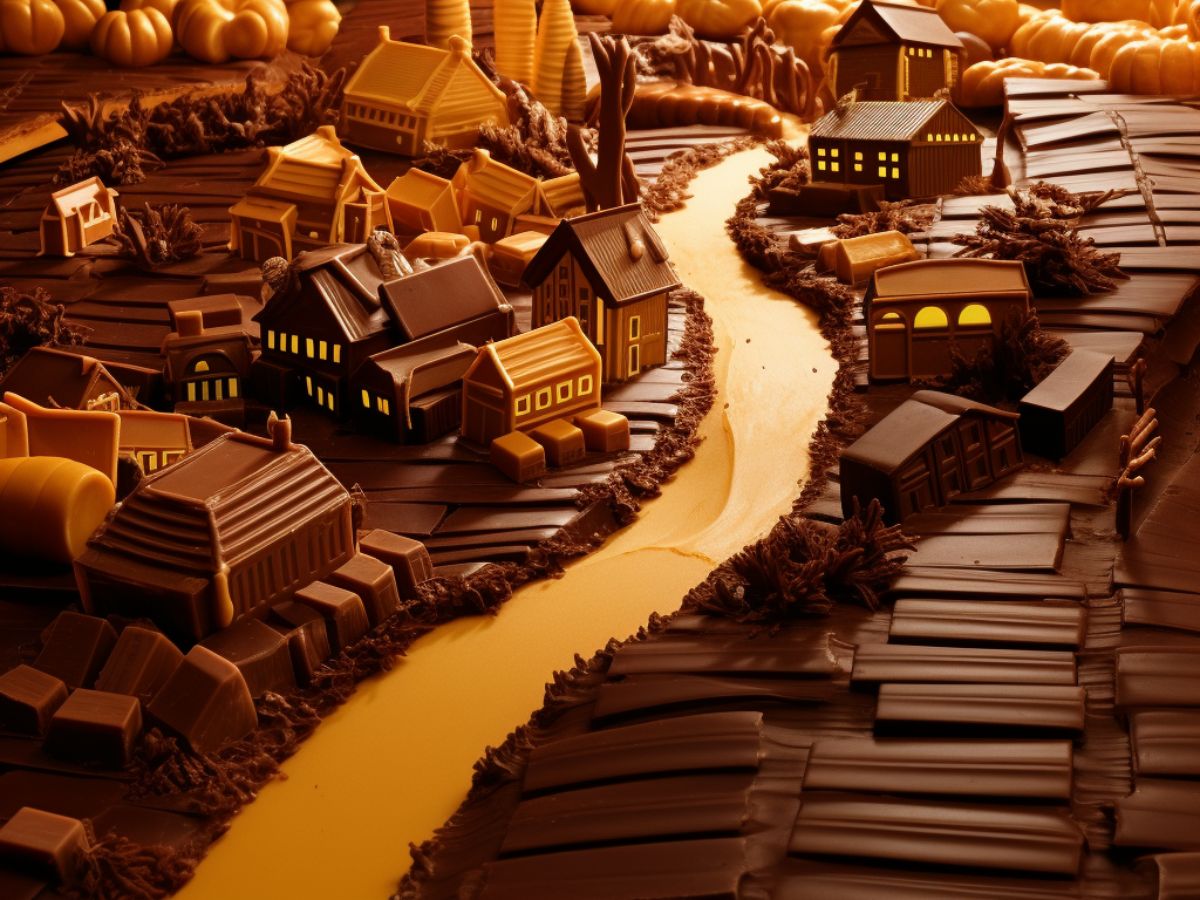 It doesn't matter if you've chosen to dress up for Halloween as the Packers, the Brewers, or the Badgers team they love them all and will probably be eating cheese and Butterfingers until the end of time.
50. Wyoming "A Cup of Reese's"
Wyoming's most popular is once again Reese's Cups. It is no surprise to round out this list with a Reese's Cup, it is not only the most popular candy overall but also the best combination of flavors out there. We may be biased but we stand by it and Wyoming is sure to agree.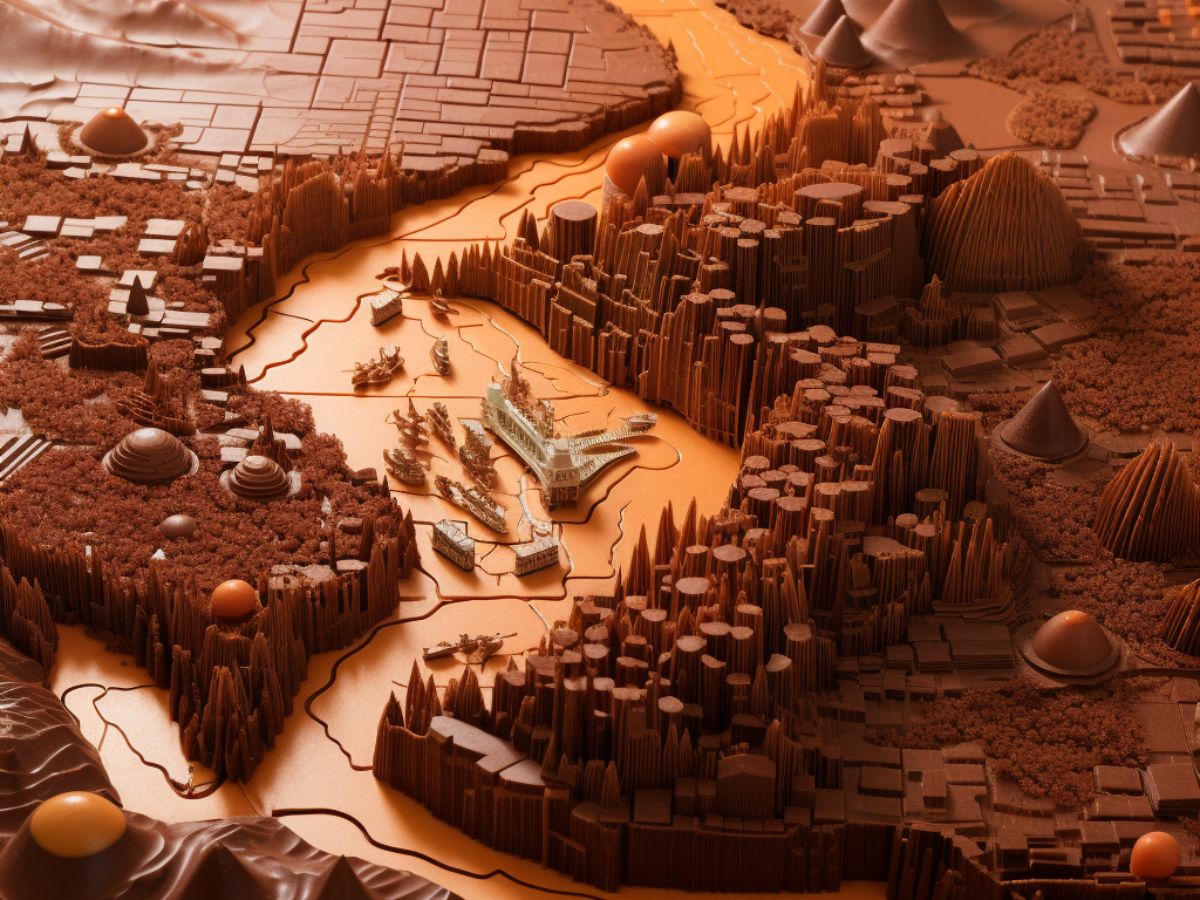 These Wyomingites never met a type of Reese's Cup they didn't fall in love with and a type of meat they didn't want to eat.  With locally made beef jerky and a whole bunch of Reese's Cups, this Halloween is sure to be a treat. We are all for being tricked into having a hell of a tasty time.