Your Favorite Characters Doing Unconventional Jobs According to AI
The characters in some of our favorite books and films have become some of the most recognizable images to date whether it's the iconic Dorothy in the Wizard of Oz in her gingham blue dress or Forrest Gump with his box of chocolates. These characters and stories have held the test of time and been cemented into American history. They easily evoke our emotions and memories in the best way possible.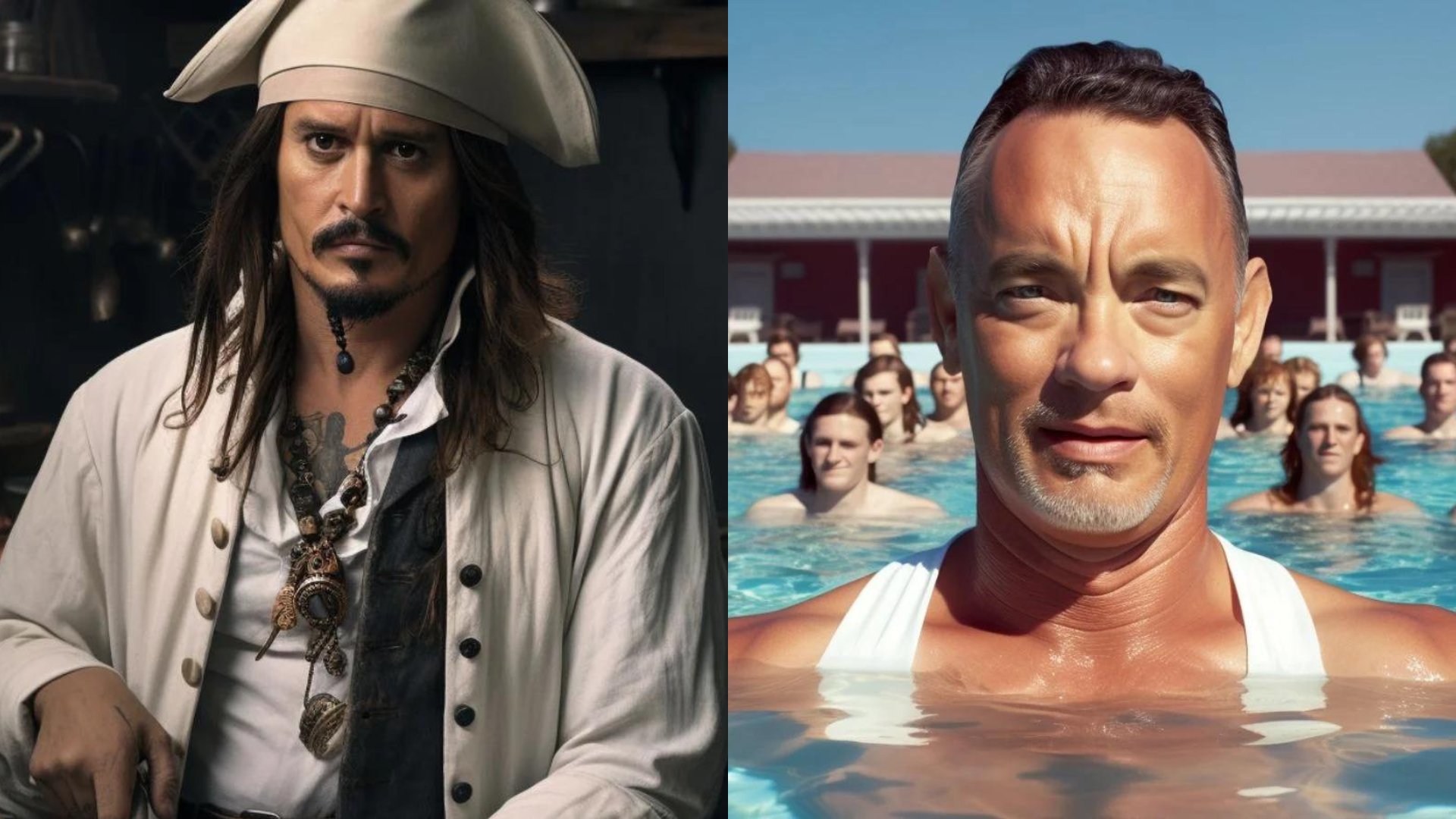 But what if we took some of the most well-known characters that we all love and changed their stories? What if Dorothy was suddenly a construction worker or Tony Soprano a kindergarten teacher, would they still be as recognizable as they are today? Here are some of your favorite characters brought to life in a whole new way according to AI with some new and unconventional jobs that you may not expect.
Luke, I am Your Yoga Instructor!
The famous, "Luke, I am your father" can be from no other than Darth Vader, can you imagine if he invaded your yoga studio too?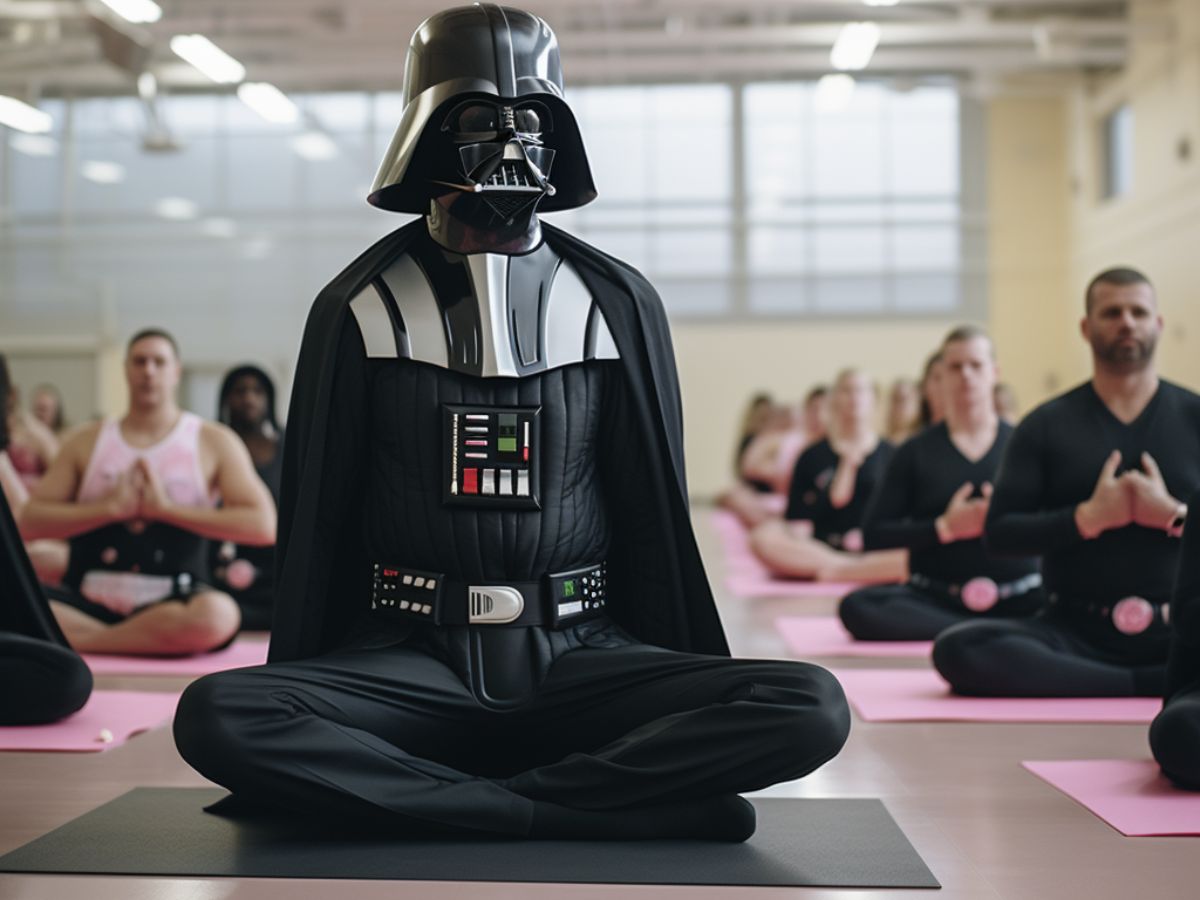 Darth Vader seems tense but maybe as a result of his new Yoga path, he has become more zen and less destructive. This may be a yoga class you may not soon forget.
The World Ain't All Sunshine and Rainbows... but there's Ballet
Rocky Balboa never gives up, you don't become a champion otherwise. Who knows what would have happened if he went an alternative route, but we can dream up some ideas.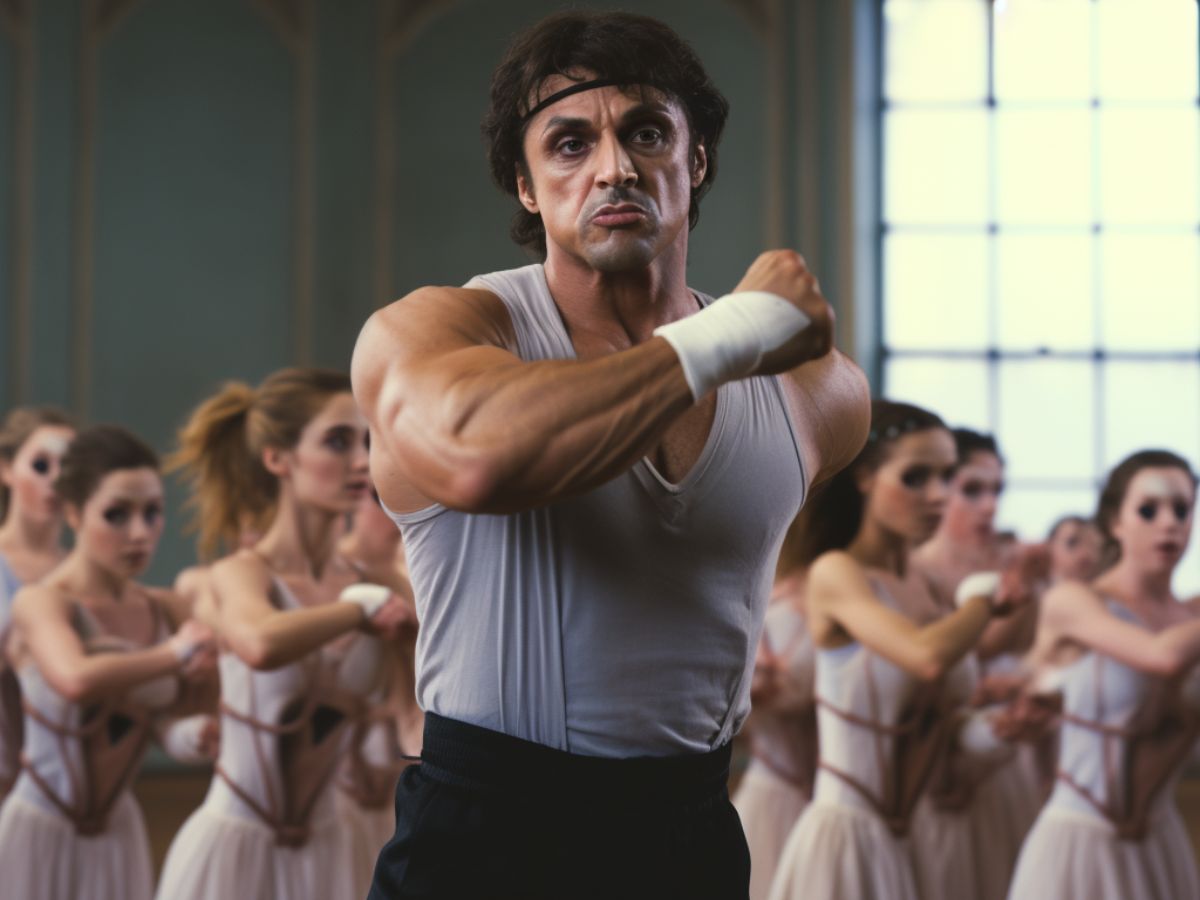 Without a doubt, he is an athlete at heart and this dedication and stamina in an alternate universe makes him the best ballet teacher you know ask for, for your child.
The Boy Who Surfed - Harry Potter
What if the "boy who lived" got lost on the shores of some exotic beach? An athlete that comes of age and explores the mysterious seas. A tale of overcoming your fears of the ocean and winning an entirely different cup than the triwizard tournament.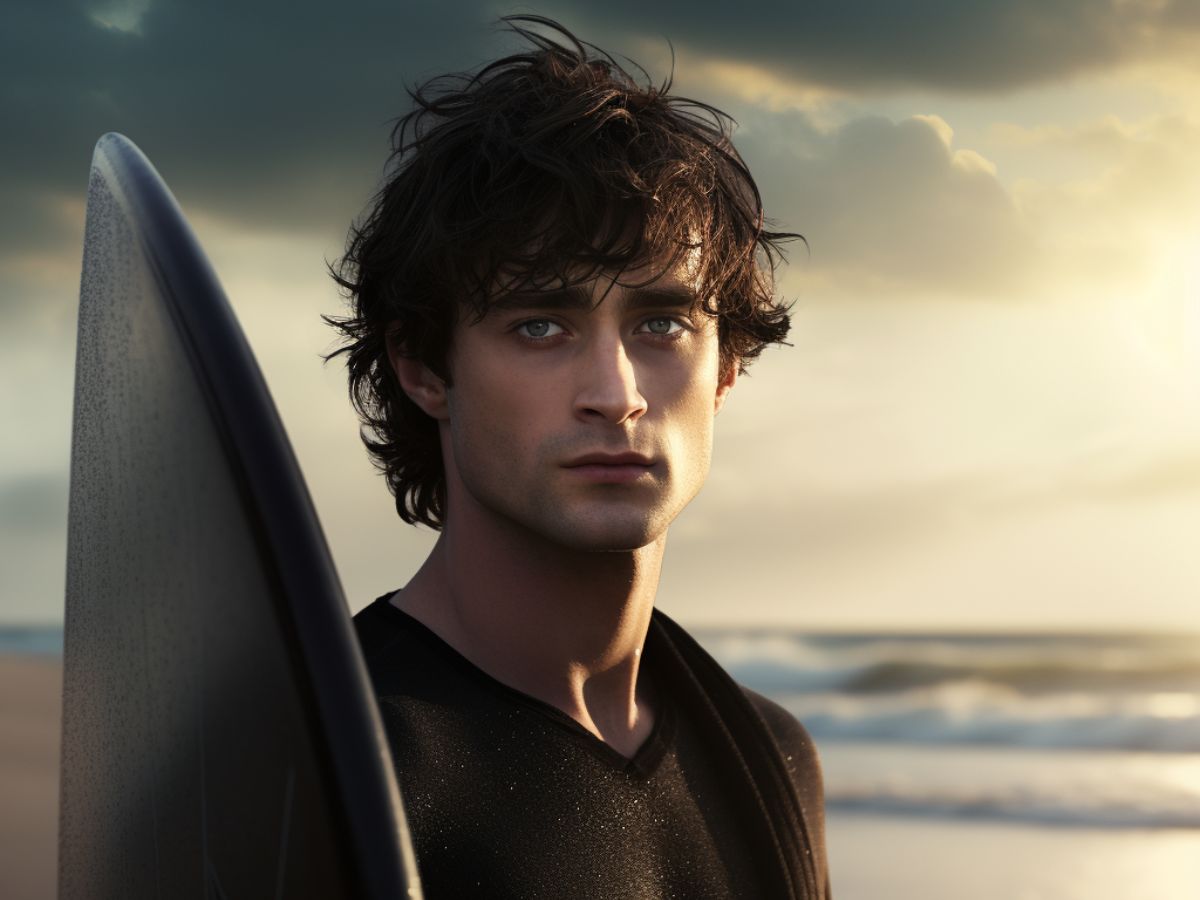 Harry Potter, the boy who surfs would be an entirely different tagline and we aren't mad at it.
Coach Willy Wonka
The fictional character of Willy Wonka first made his debut in 1964 in author Roald Dahl's children's novel, Charlie and the Chocolate Factory. He has been iconically portrayed by some very equally famous actors in films.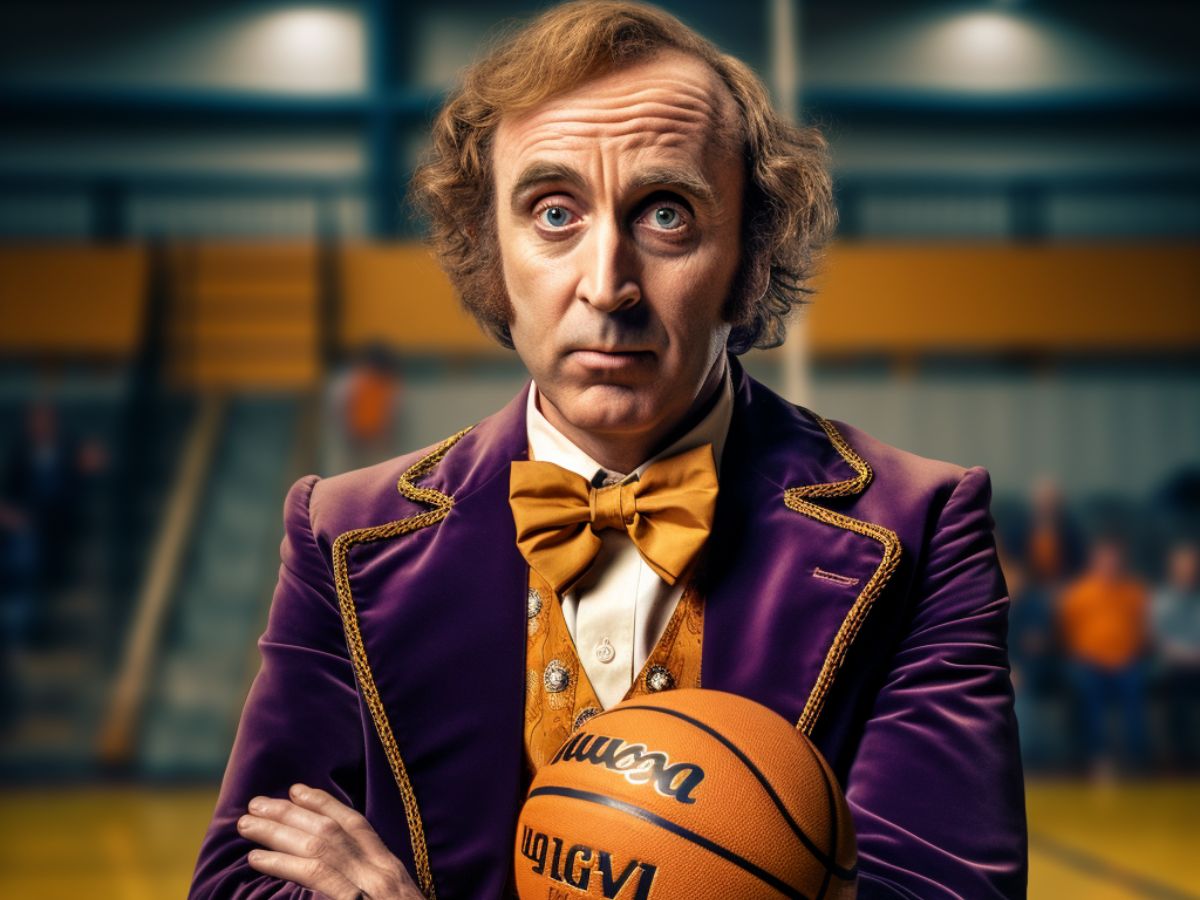 He is the chocolatier of our childhood dreams. We think it is safe to say that he would be the basketball of our dreams as well. Do you think the snacks during practice would be just as chocolatey?
Bilbo Baggins Busting Out Extreme Sport Photos
Tolkien is an author that has cemented himself in every school's summer reading list, at least once. His famous character Bilbo Bagginsis the ultimate protagonist in his 1937 novel, The Hobbit.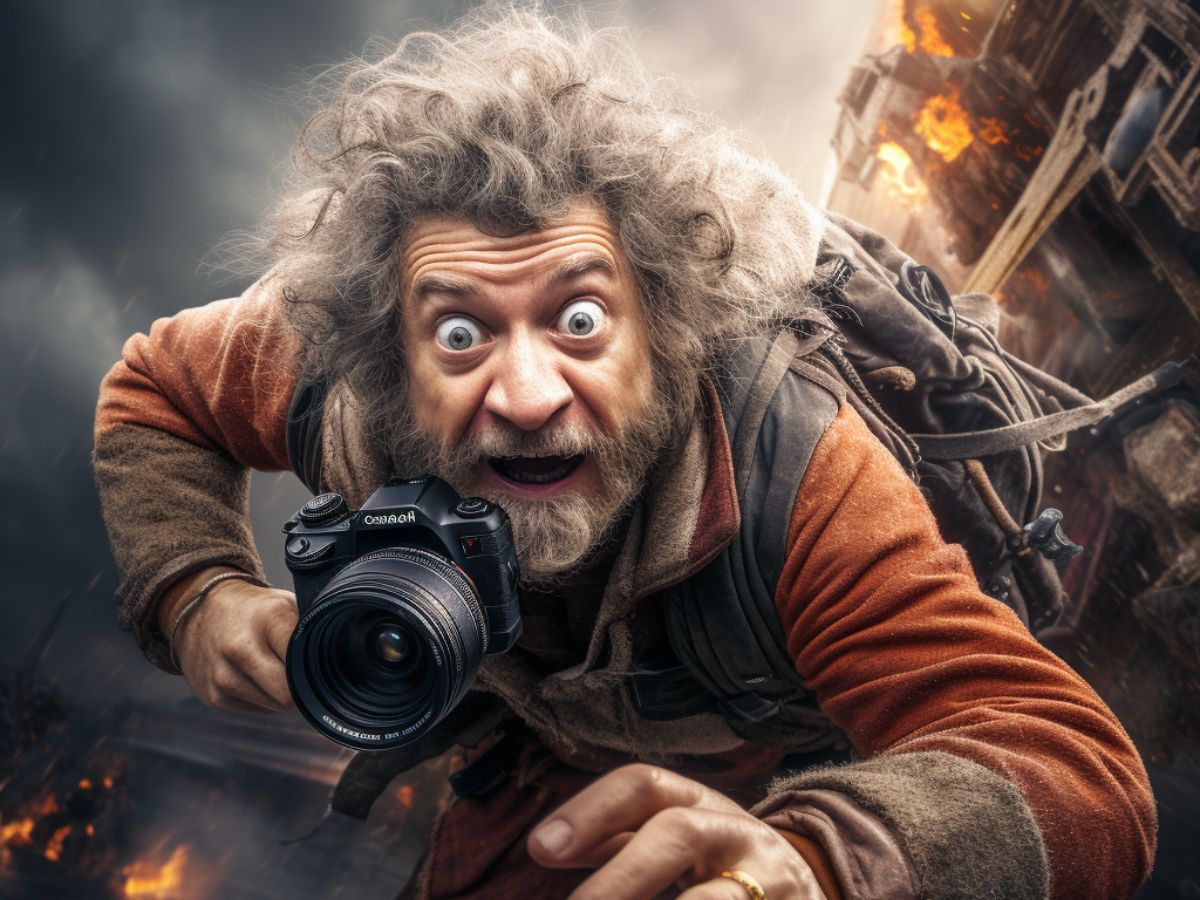 We think he is pretty adventurous but what if he took this to the next level? As an Extreme Sport Photographer, we think he would take some pretty iconic photographs.
Chef Jack Sparrow, Darlings
Captain Jack Sparrow has a way with words, he is a fast talker and a smooth-walking Pirate in the Pirates of the Caribbean film series and franchise but we think he would fit right in the kitchen too.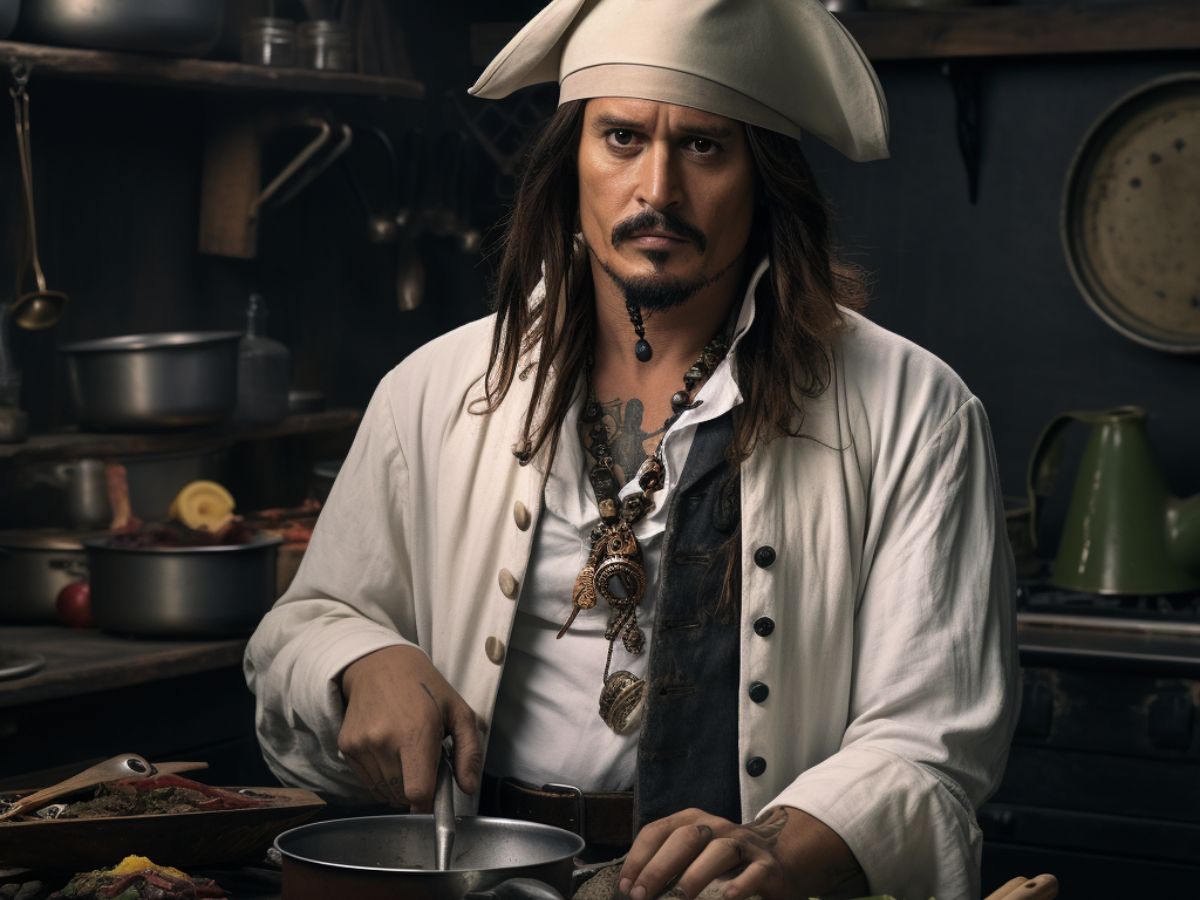 If he is as sharp with a knife as he is with his wit we think his new restaurant opening would do just fine.
Alice's Event Wonderland
As the story goes author Lewis Carroll knew a little girl named Alice Pleasance Hargreaves who became a muse for Carroll. Alice in Alice in Wonderland seems to be based on her.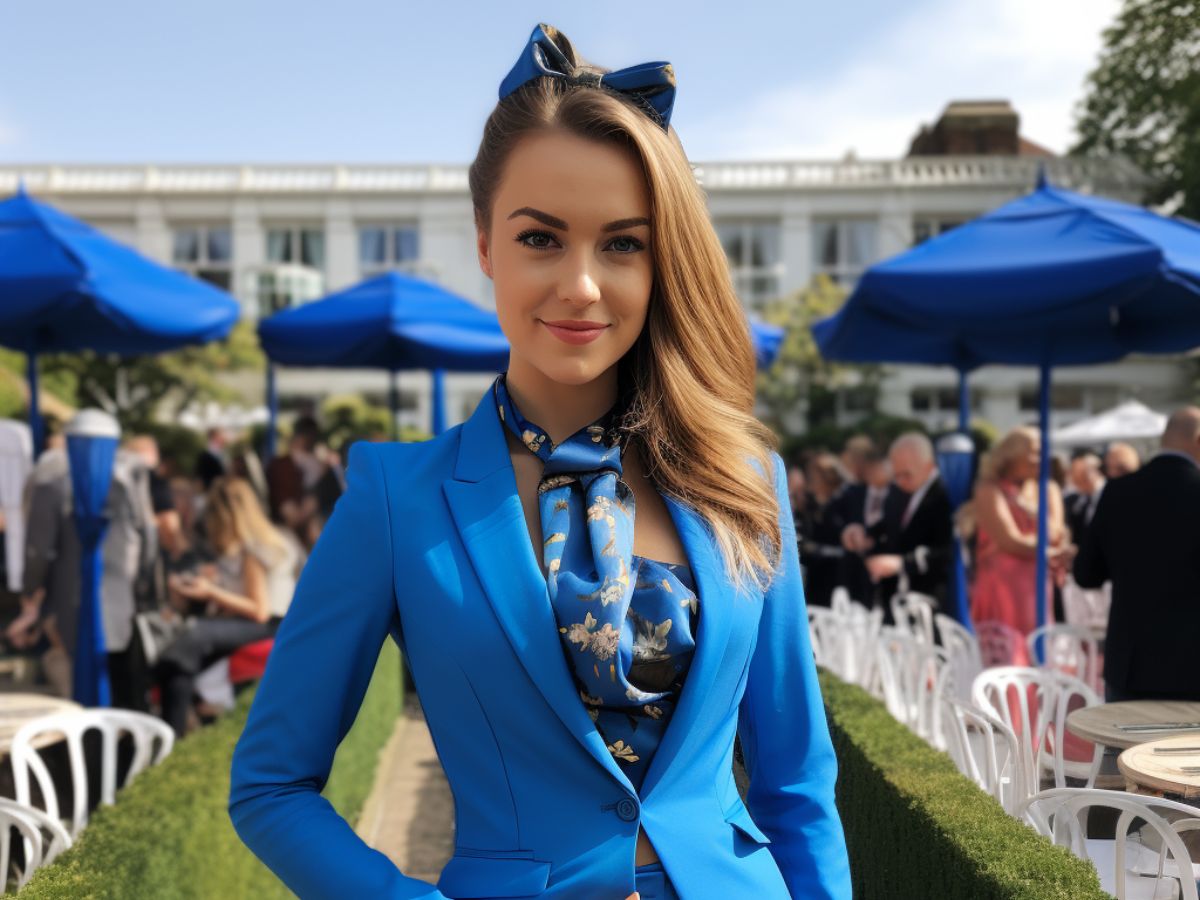 If Alice left Wonderland we think in an alternate universe she would have gone on to be the most sought-after event planner in the business, creating out-of-this-world events for the masses.
Soprano Kindergarten Academy
Anthony John Soprano Sr. brings to life some really iconic Italian-American Mafia men. He was the fictional character and protagonist of the HBO television series The Sopranos. We all know he wasn't really working in "waste management," but can you imagine if his cover was something else entirely?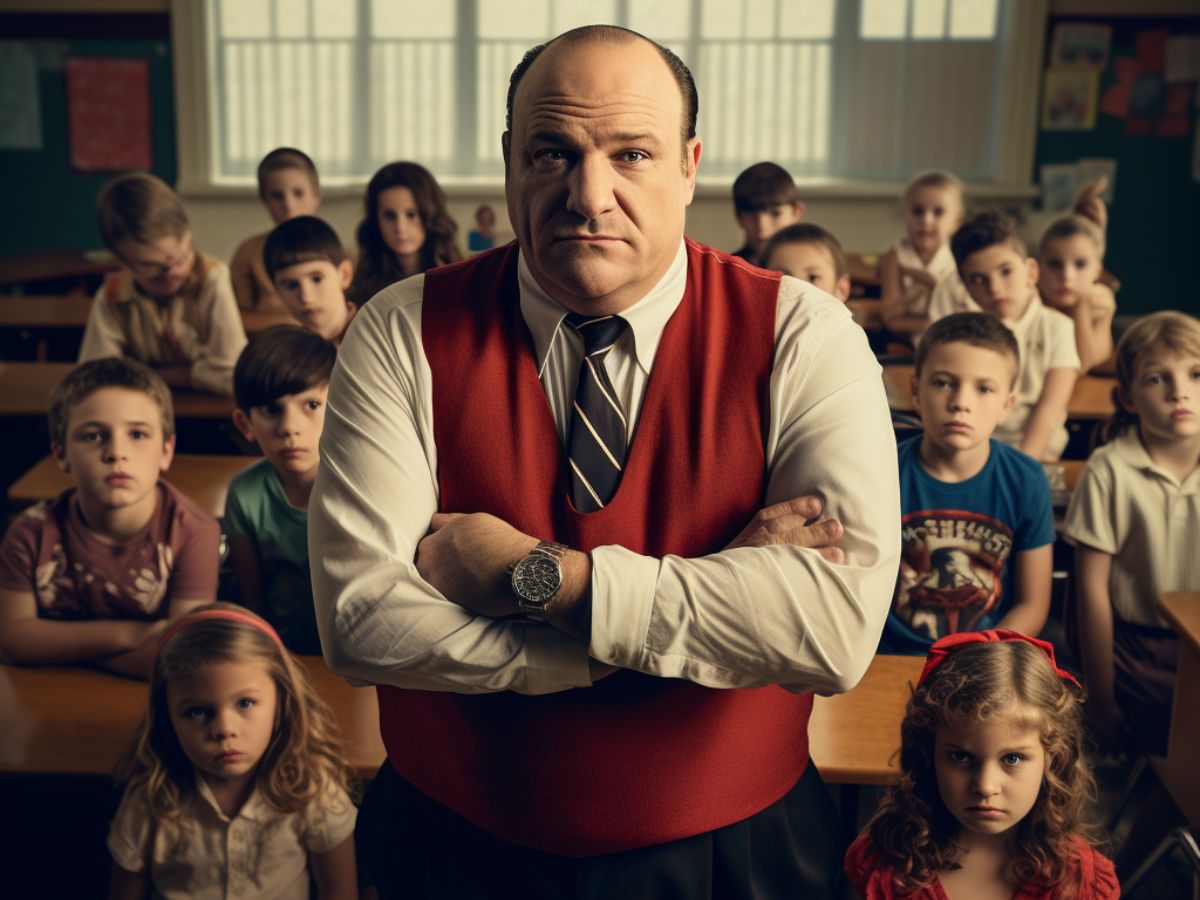 How much of a nightmare would it be if you ran into your child's kindergarten teacher in an alley? What were you doing in the alley in the first place?
Wizard of Oz Construction - Dorothy Gale
Dorothy Gale has not one but several stories under her belt, tool belt that is, she was written by American author L. Frank Baum in many of his Oz Novels.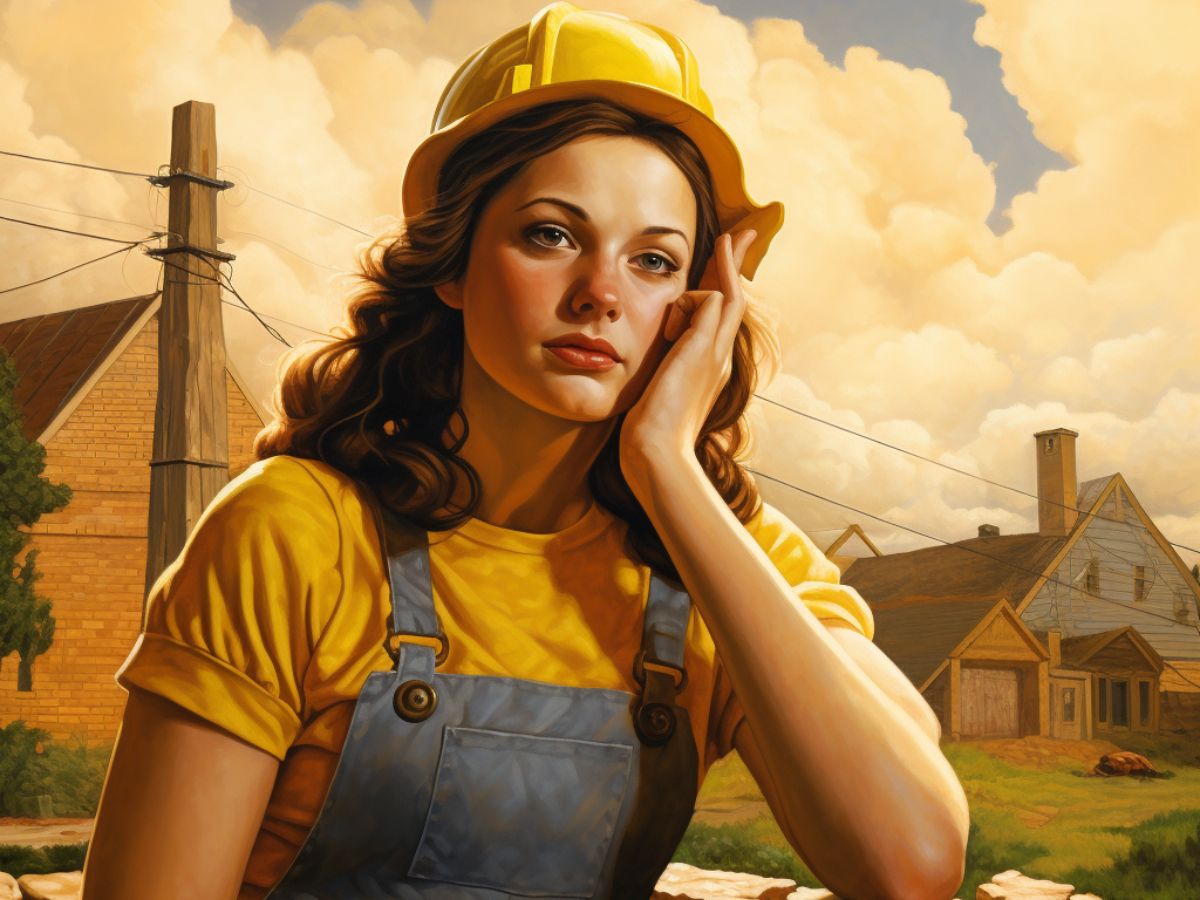 She is most famous for following the yellow brick road and befriending many new friends along her way while wearing her infamous ruby red slippers. Here she turned these yellow bricks into something else entirely, her very own construction company.
The Hungry Games with Katniss Everdeen
Katniss Everdeen, famous in her district, is the fictional protagonist in American Author Suzanne Collins's The Hunger Games trilogy. Her name derives from a plant called Sagittaria, from Sagittarius the Archer, which means 'He that throws arrows' in Latin.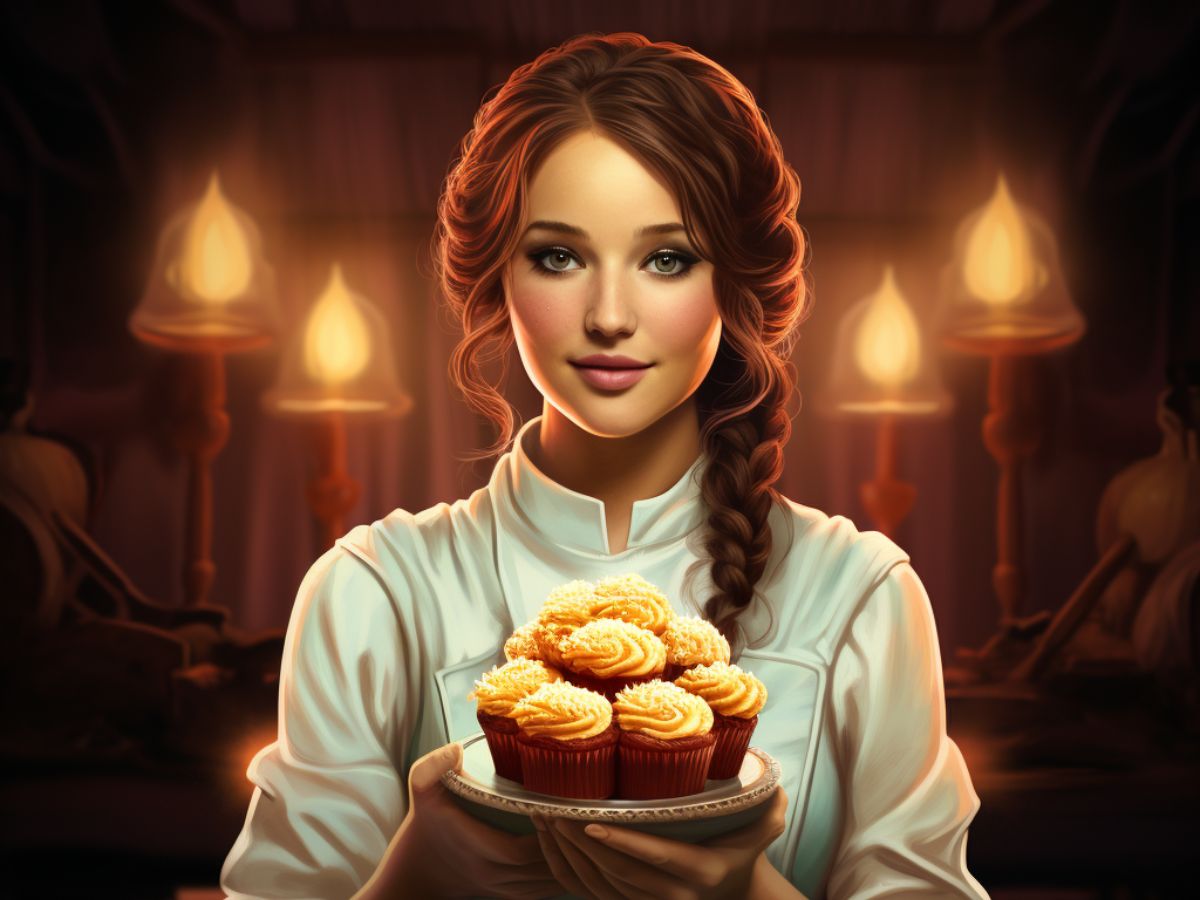 We know that Katniss is a warrior and skilled with an arrow but how about a spatula? These cupcakes that came out of her Hungry Games kitchen looks to die for. We think this new show is the new Master Chef.
Jay Gatsby, Hot Dog Festival Champion
F. Scott Fitzgerald's 1925 classic American novel, The Great Gatsby features the mysterious Jay Gatsby, the millionaire who lives in the most luxurious mansion, but in this instance is simply a Hot Dog Festival Champion.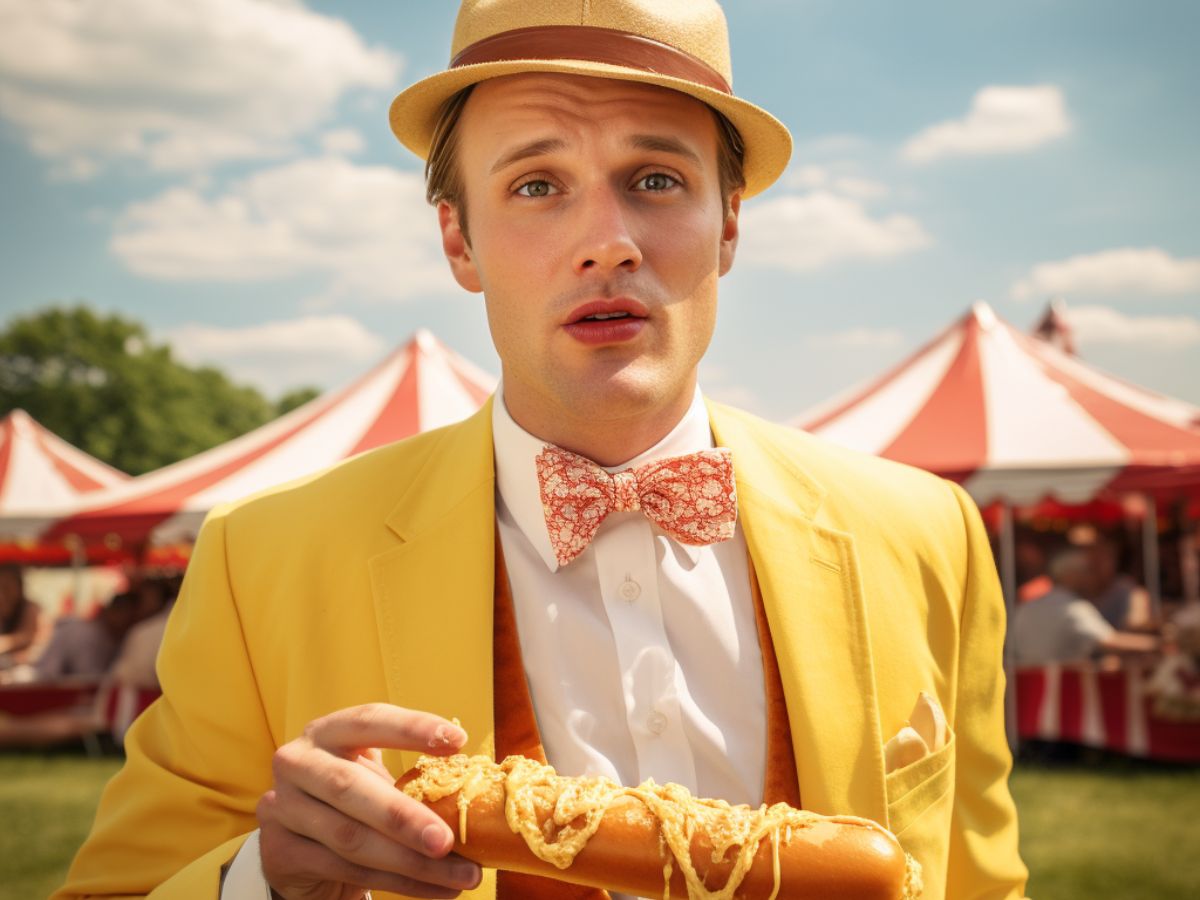 Talk about a pay downgrade. It's nice to see he kept his bowtie at least. How many of those hotdogs do you think he has eaten by now?
Admiral James T. Kirk the Submarine Sandwich Shop Owner
Admiral James T. Kirk is a character in the Star Trek media franchise. This role was first played by William Shatner. He is the captain of the  U.S.S. Enterprise but we think he has become hungry for something more.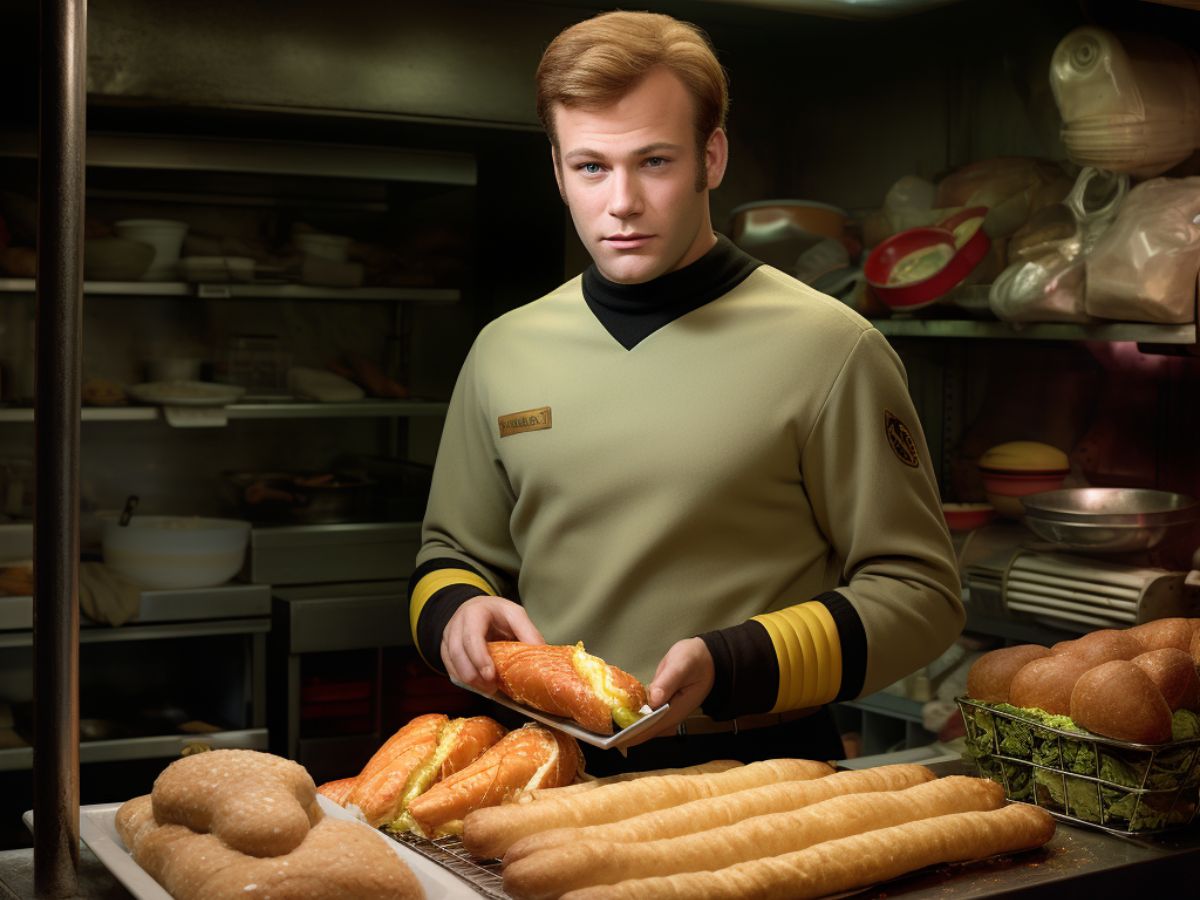 Could you imagine if our beloved Kirk served you your favorite Submarine Sandwich at the Admiral Submarine Ship around the corner? we are getting hungry for it already.
Forrest Gump the Synchronized Swimming Instructor
As the story goes, Forrest has a low IQ but a heart of gold. He is always encouraged to live beyond his disabilities. There is no stopping Forrest.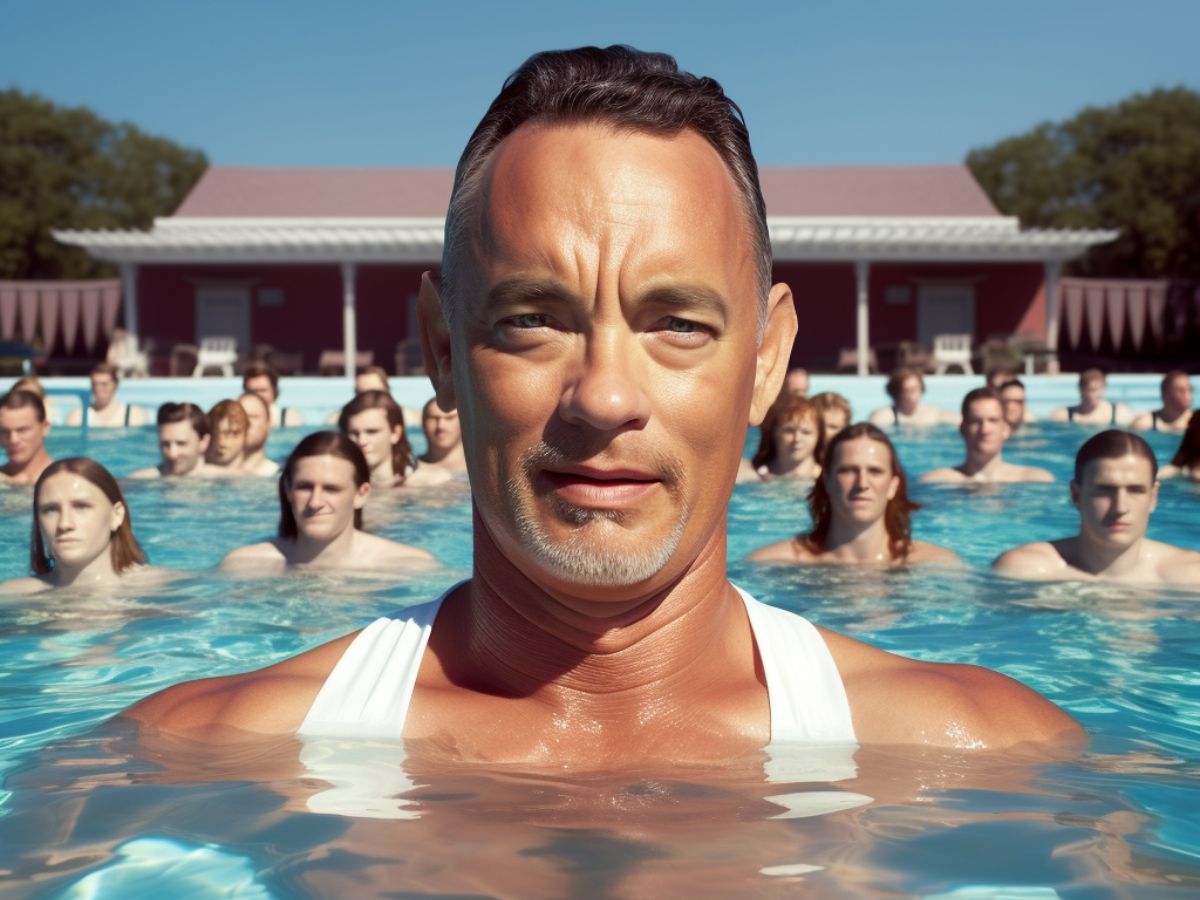 In this story, there is a twist of events that has caused him to trade his running for some Synchronized Swimming. We think he would be a very good instructor, but life's a box of chocolates, you never know what you'll get.
Sandy Olsson, the Greasy Car Mechanic
Sandy Olsson, was portrayed by the late Olivia Newton-John alongside John Travolta, as Danny Zuko, in the cult classic film Grease, a love letter to the late 70s. Her character is described as innocent, friendly, and considerate.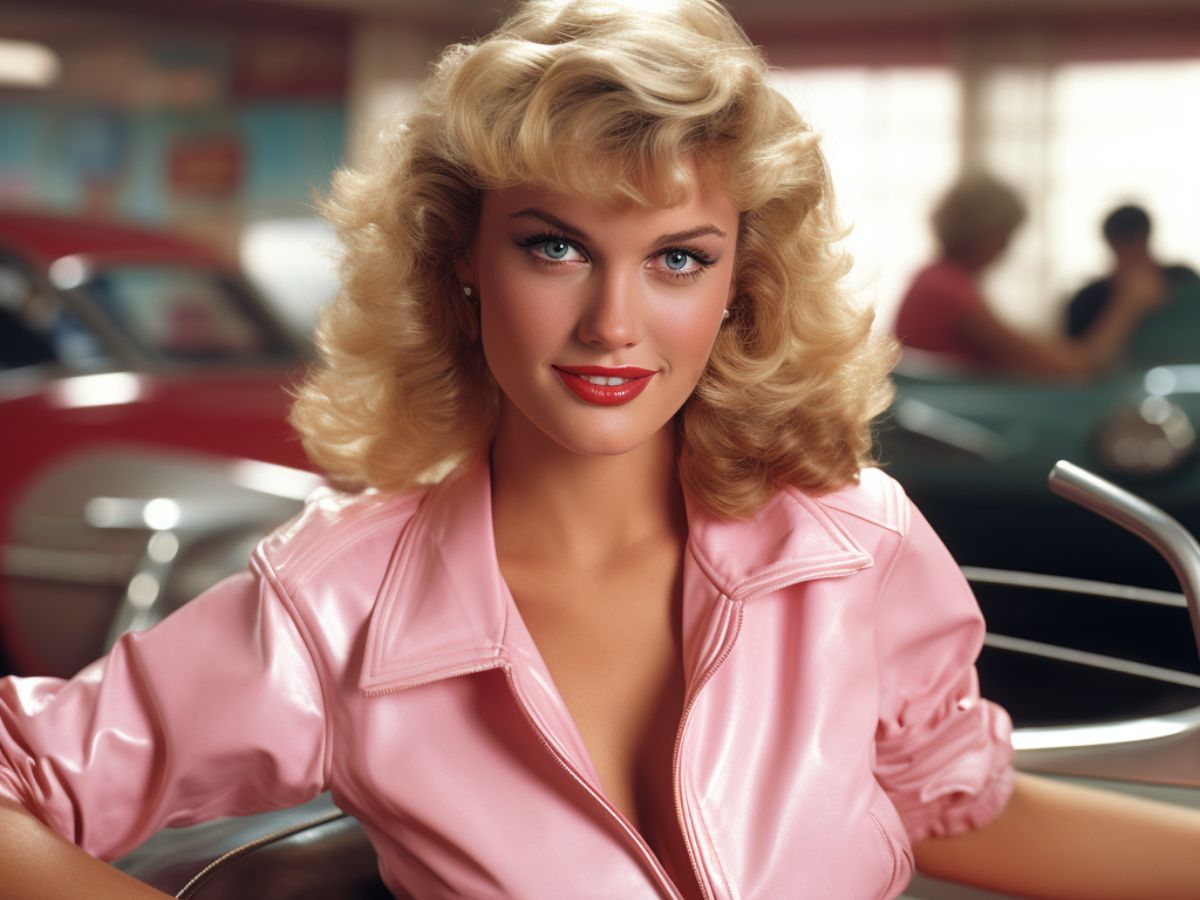 She decides to break away from her reputation and carve a new path, we imagine this new profession of car mechanic isn't too far off, that is if she decided to stay "grease lightening."
Holden Caulfield is Your Post Office Delivery Guy
Holden Caulfield was first introduced in 1951 in J.D. Salinger's novel The Catcher in the Rye. He is a smart-mouthed sarcastic know-it-all but we all still love him somehow… most of the time.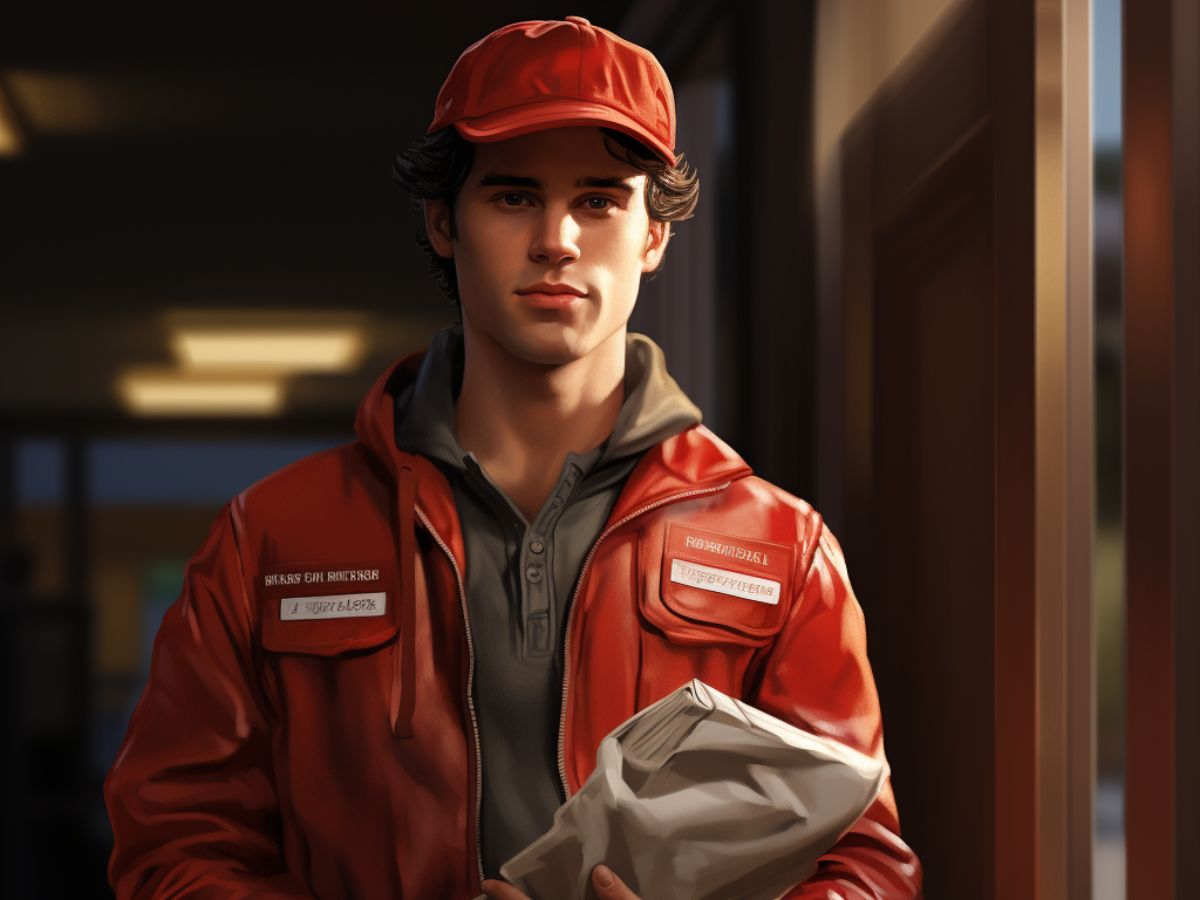 We aren't sure how he would do in the mailroom but his curious nature might make us believe that no letter would be left behind.
It's Your Submarine Pilot Huckleberry Finn
First published in 1884 by the American author Mark Twain his novel Adventures of Huckleberry Finn is a staple in American schools everywhere.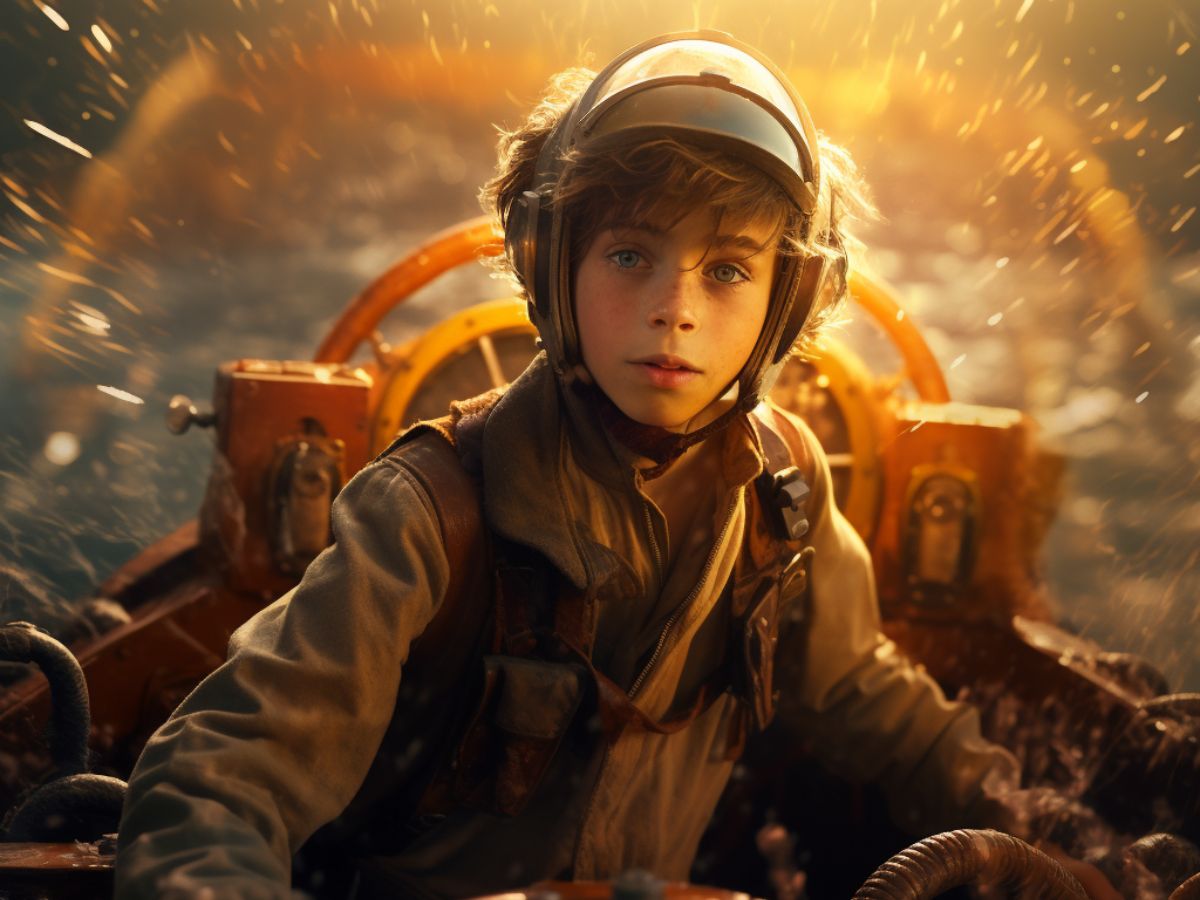 The book is told through the eyes of Huckleberry who is a barely literate teen who escapes a drunk father. He embarks on an adventure down the Mississippi River a far cry from a Submarine Pilot. But you can cry us a river.
Michael Scott, the Neighborhood Marriage Counselor
I think we are all a little guilty of wasting away our time with The Office, as long as we aren't doing it at our office. We aren't sure we want a manager like that of Michael Scott, but he sure makes some of the most mundane things interesting.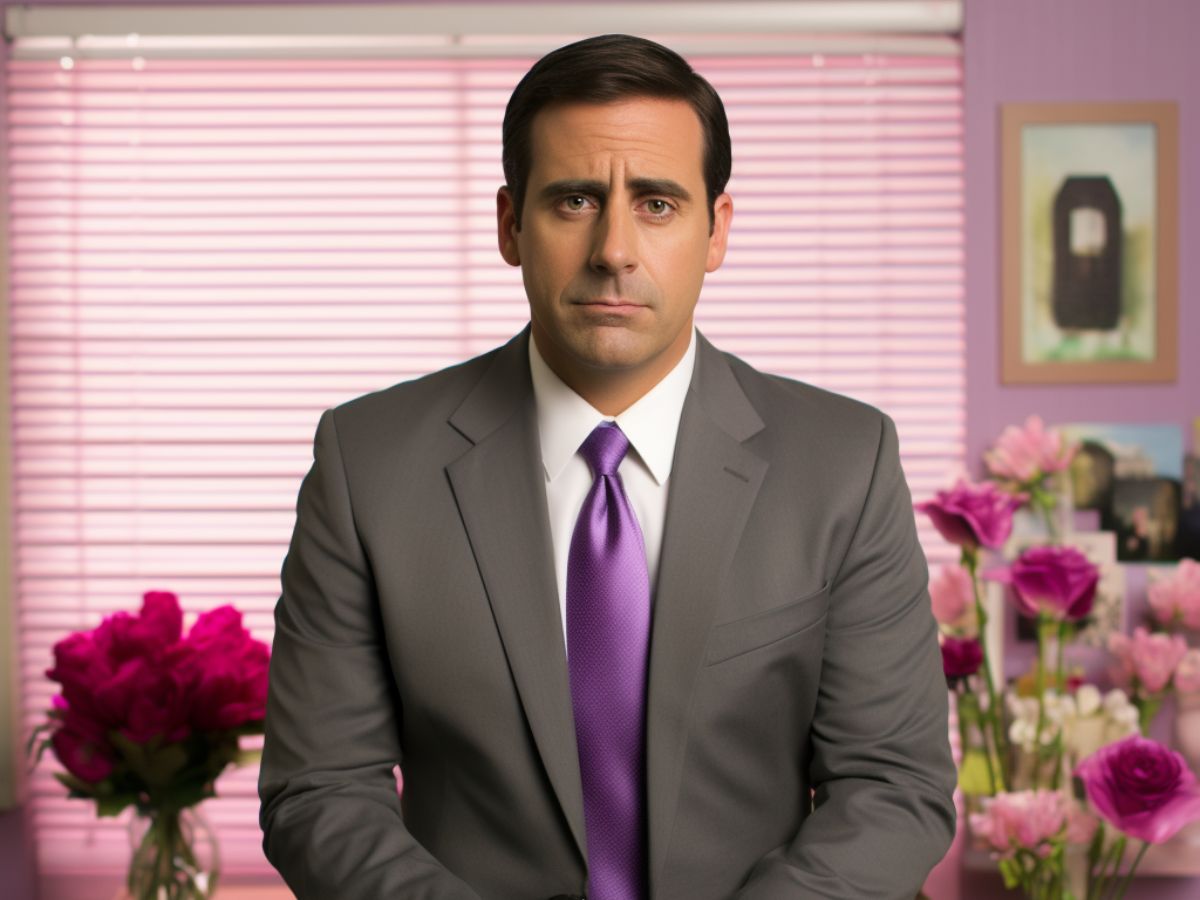 He would make an extremely quirky marriage counselor. Maybe going to see him isn't as risky as it sounds. We want to know what his success rate is before we commit.
Elizabeth Bennet Skydiver Extrordinare
The 1813 novel Pride and Prejudice by Jane Austen centers around Elizabeth Bennet a young woman who was unconventional to the times. She was an independent thinker with a sharp wit that didn't need a man to give her purpose.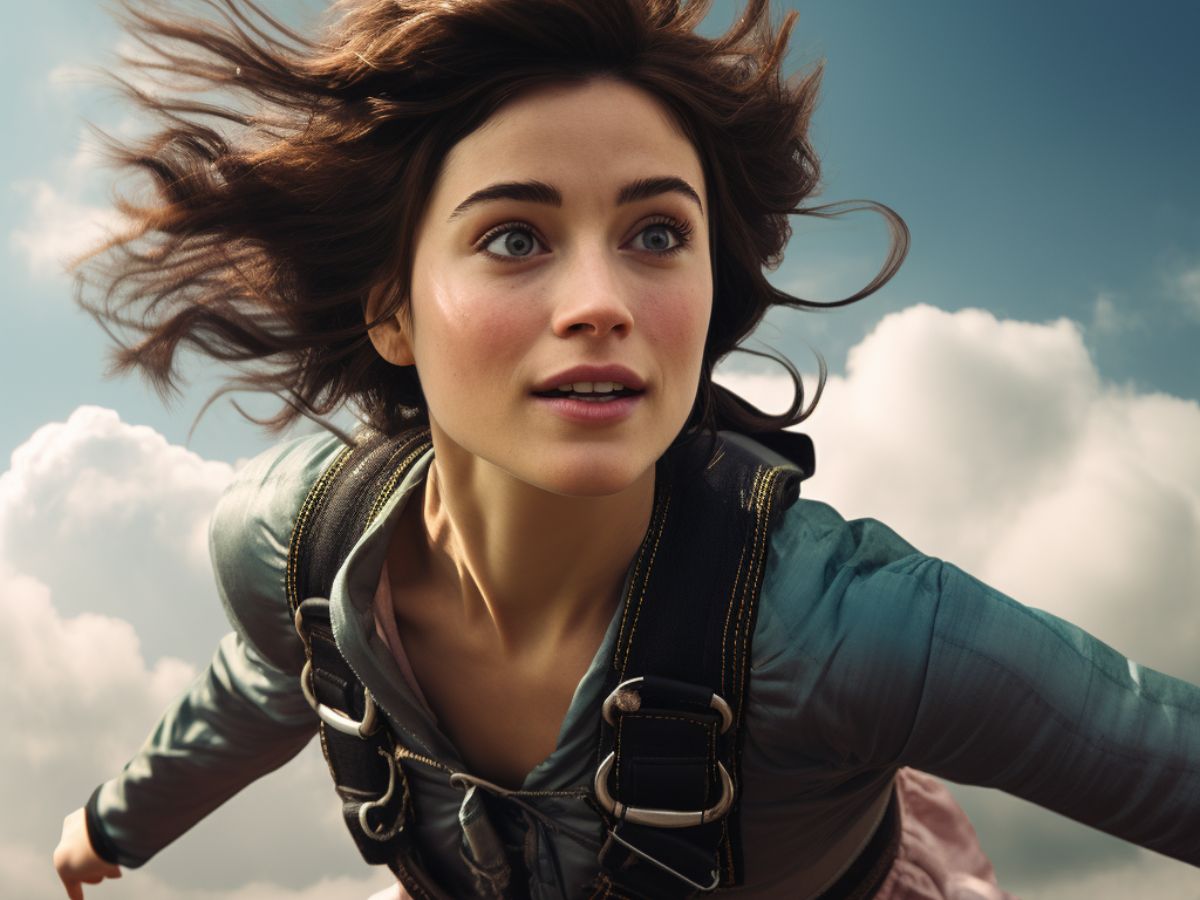 Although it didn't make sense for her time, we believe that for our time a Skydiver wouldn't be out of her range. Afterall with Elizabeth's thinking, the sky's the limit.
Hello Carrie Bradshaw, You're Looking a Bit Trashy
Caroline "Carrie" Bradshaw portrayed by Sarah Jessica Parker is a fictional character living the New York dream. She was loosely based on creator Candace Bushnell's time writing her column "Sex and the City" in The New York Observer.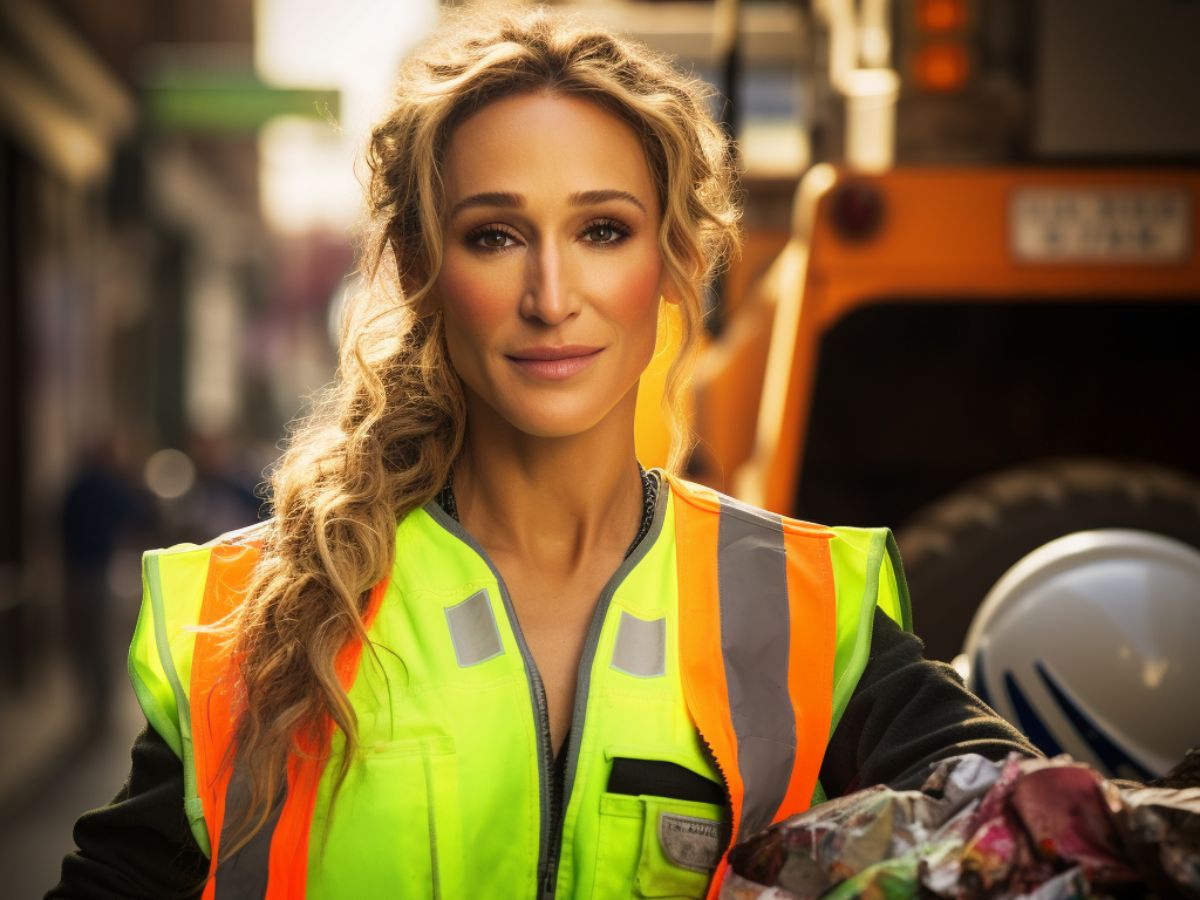 We think Bradshaw could make anything fashionable by simply just wearing it, garbage uniform included. We don't know in what world she would be a garbage collector, but if she was she would make it stylish.
Sheldon Cooper, from Scientist to Clown
Sheldon Lee Cooper, Ph.D., Sc.D., is one of the stars of the CBS television series The Big Bang Theory portrayed by Jim Parsons. He has no filter and is sarcastic as he as smart.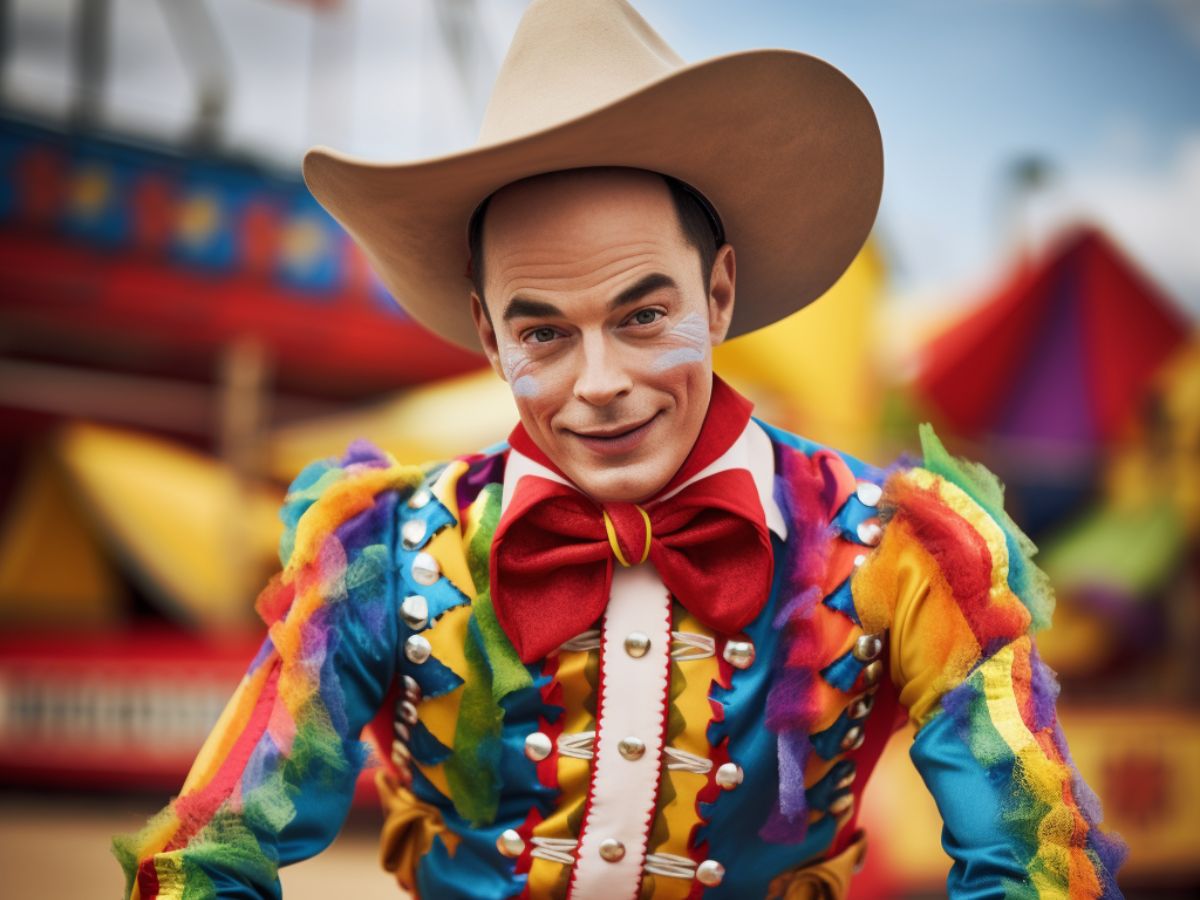 We think him as a Rodeo Clown is a big stretch, let alone wearing this much color. We can imagine him trying to explain that this is not up to par with his IQ and intelligence abilities.
Out with the Count in With the Captian Dracula
Count Dracula is the main character of Bram Stoker's 1897 gothic horror novel Dracula. When you think of the stereotypical vampire you're probably thinking of him in all his glory.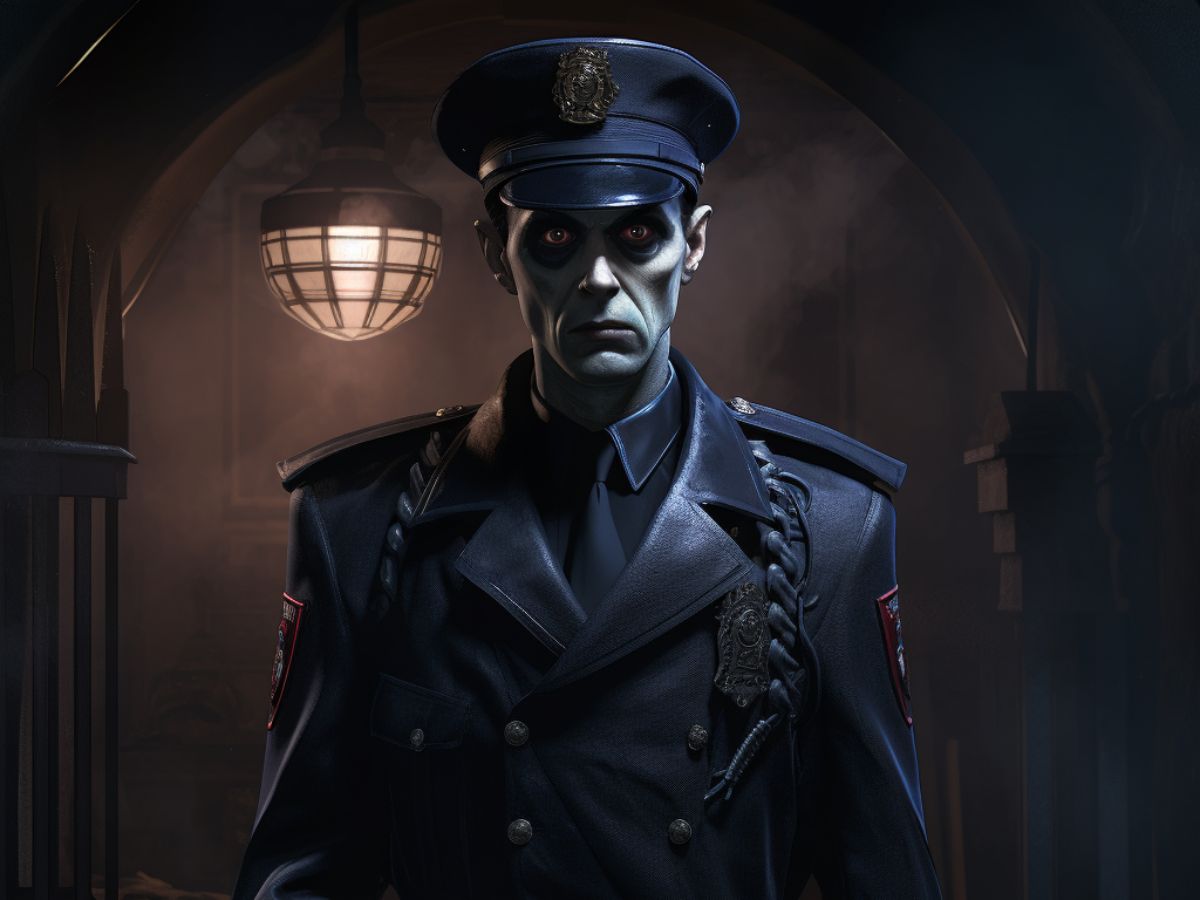 Now imagine if Dracula had all his power plus a police officer, and a captain at that. We think it's safe to say that so much mayhem would occur as a result.
Ebenezer Scrooge The Lifeguard
Ebenezer Scrooge was created by one of the greats. He is the protagonist in the 1843 classic created by Charles Dickens, 'A Christmas Carol.' He is cold-hearted and despises Christmas. Talk about the ultimate "Debbie Downer."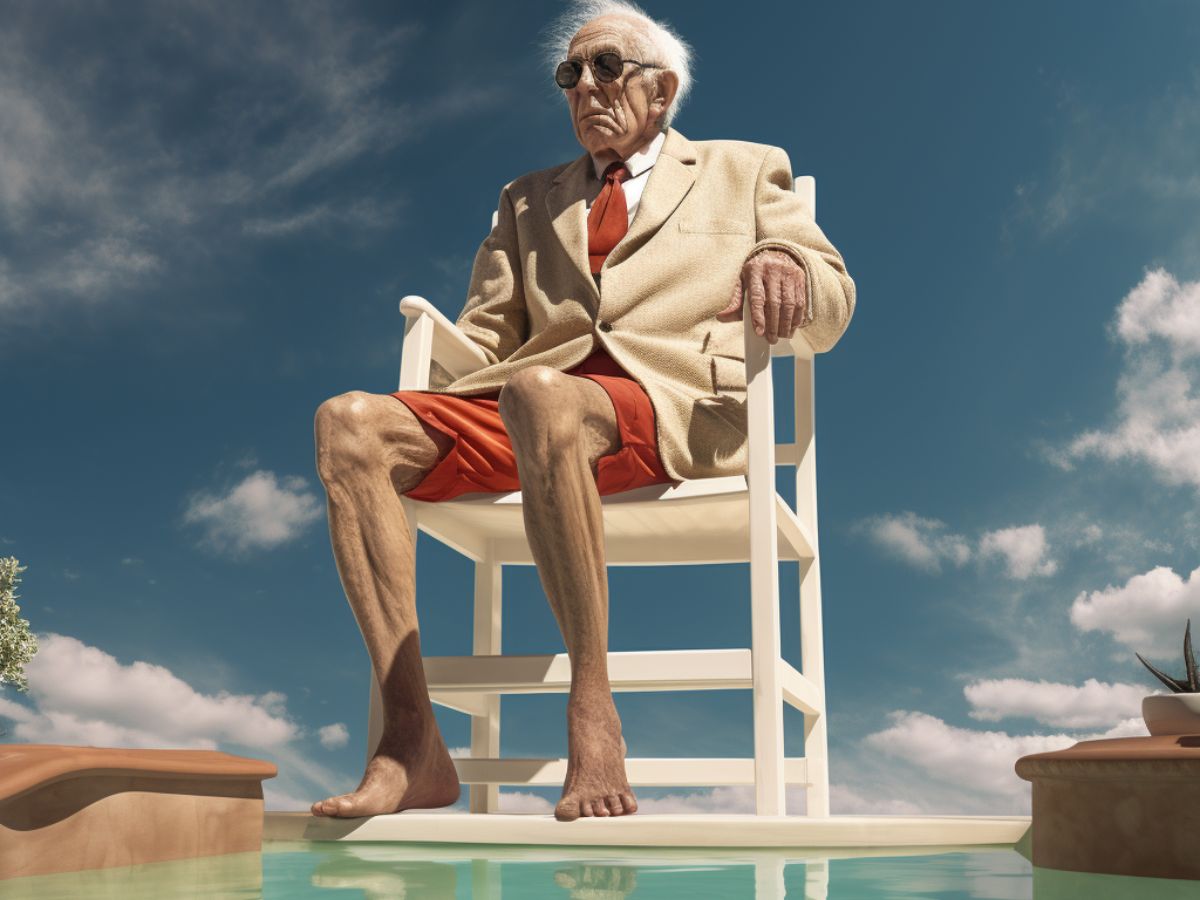 Following this narrative it seems it doesn't take a lot to ruffle the feathers of this grumpy old man. If he was the lifeguard at the local pool, you're likely to hear him complaining more than saving those around.
Barista Rumpelstiltskin
Rumpelstiltskin is a character created by the Brothers Grimm, does that not say it all? He is a gnomelike man who thrives in mischief, trying to steal firstborns.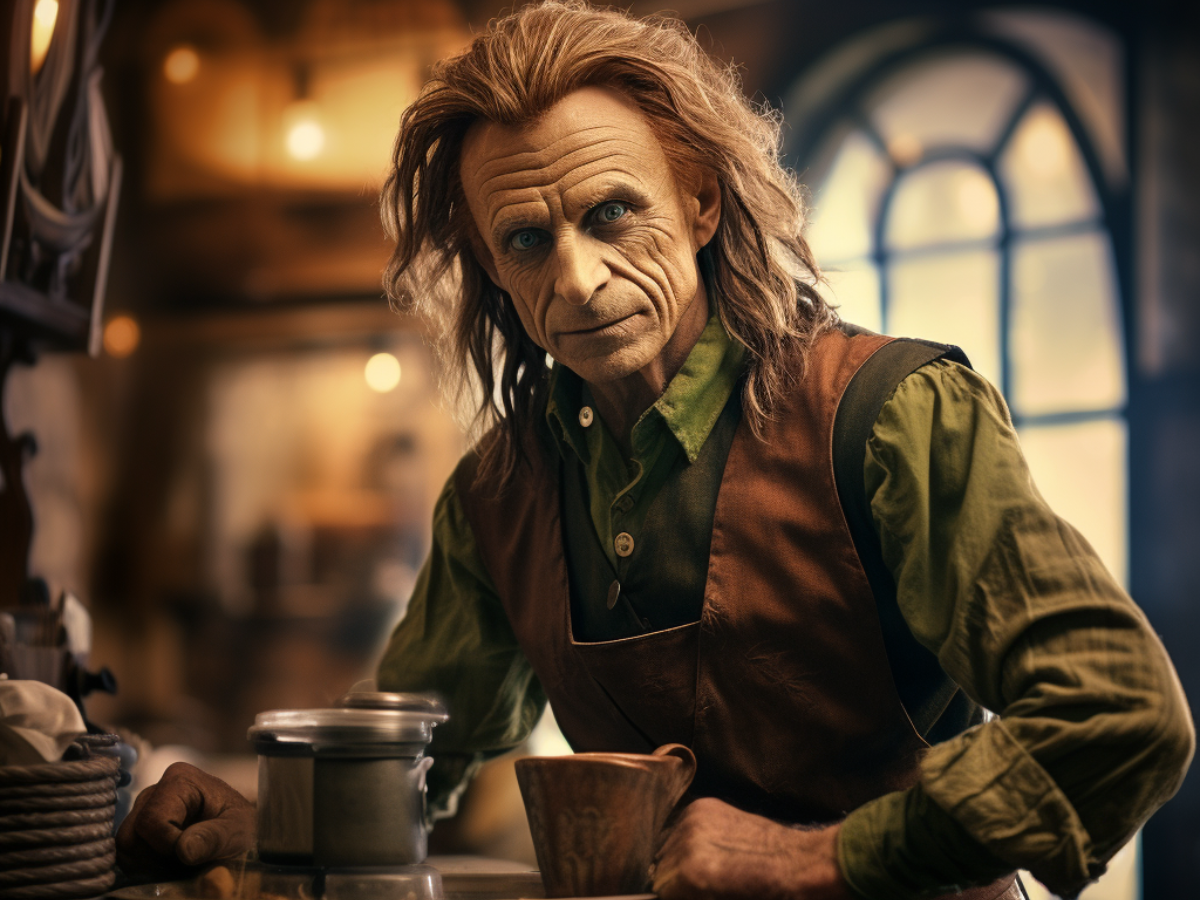 We don't think he should be anywhere near our children or our coffee. I think you should skip any joint where he is serving. We'll take our coffee to go straight for the door.
Homer Simpson the Mad Scientist
The voice and personality of Homer Jay Simpson are brought to life through Dan Castellaneta. Homer first took to the screen in 1987 as the fictional father of the Simpsons family in the American animated sitcom of the same name, The Simpsons. He is often depicted as not very bright and easily distracted.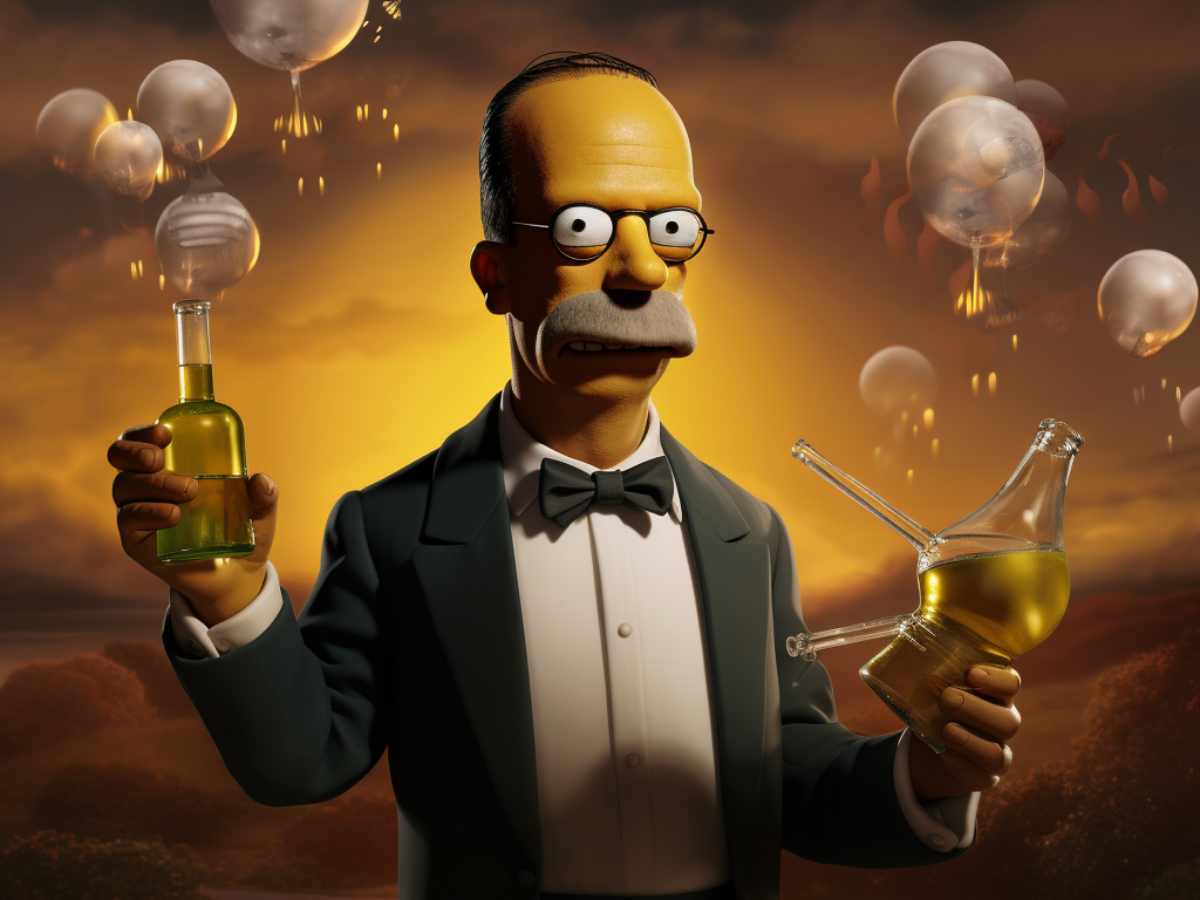 To the contrary in this universe he seems to have taken to the role of mad scientist quite nicely, channeling some evil genius.
Hester Prynne Tattooing A Scarlet Letter
Nathaniel Hawthorne's novel, The Scarlet Letter first took the stage in 1850. The main character is the protagonist Hester Prynne. She is condemned by her Puritan neighbors for her alleged adulterous ways. She is widely referred to as one of the first female protagonists in American literature.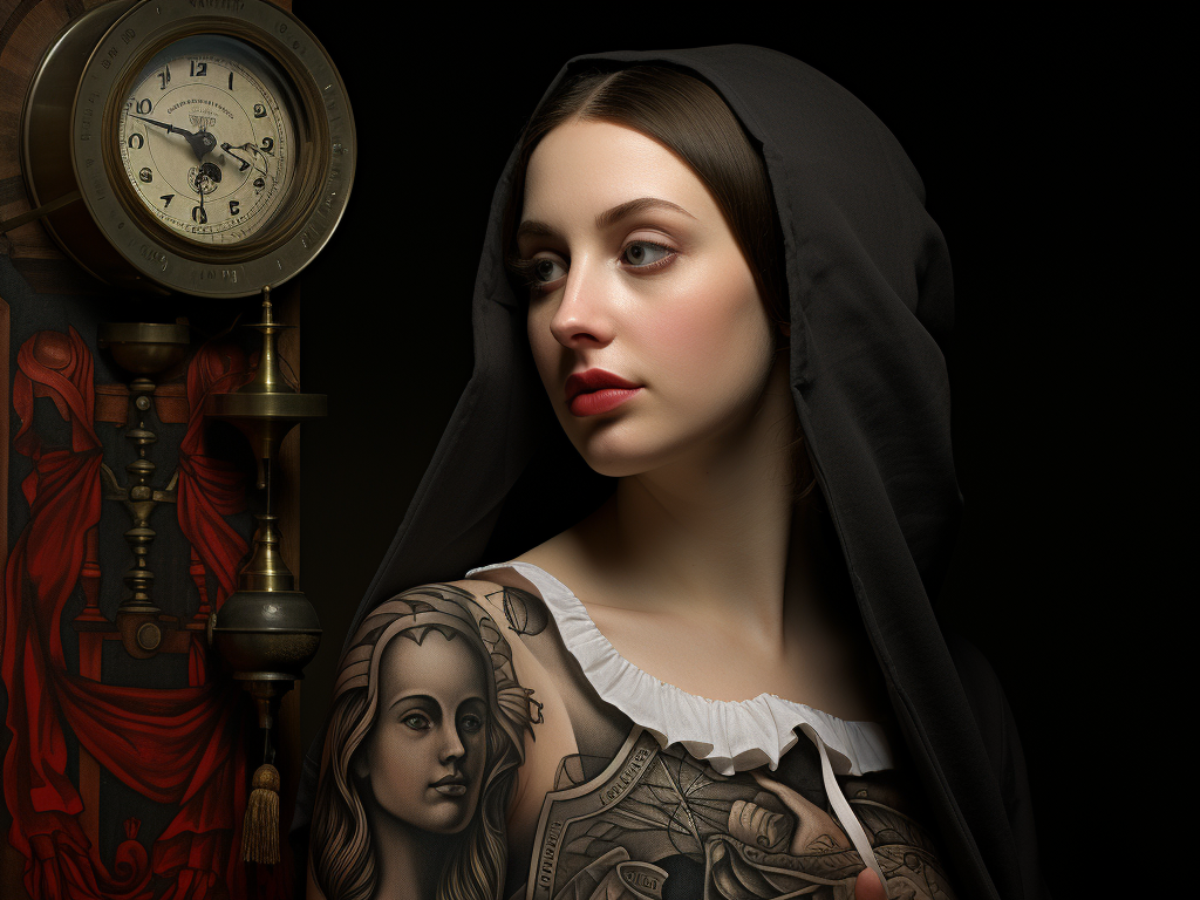 Her new tattoo artist ways are a big change from the time period her life takes place. This level of modern-day is vastly foreign to her but she seems to be exploring it nicely while keeping some of her classic markers.
Veronica Sawyer Taking Care of Your Garden
Veronica Sawyer, wannabe "Heather," outcast, accomplice whatever you want to call her or argue on her behalf you can be certain she is a complex one. She is the protagonist in the cult-classic 1989 film titled, "Heathers."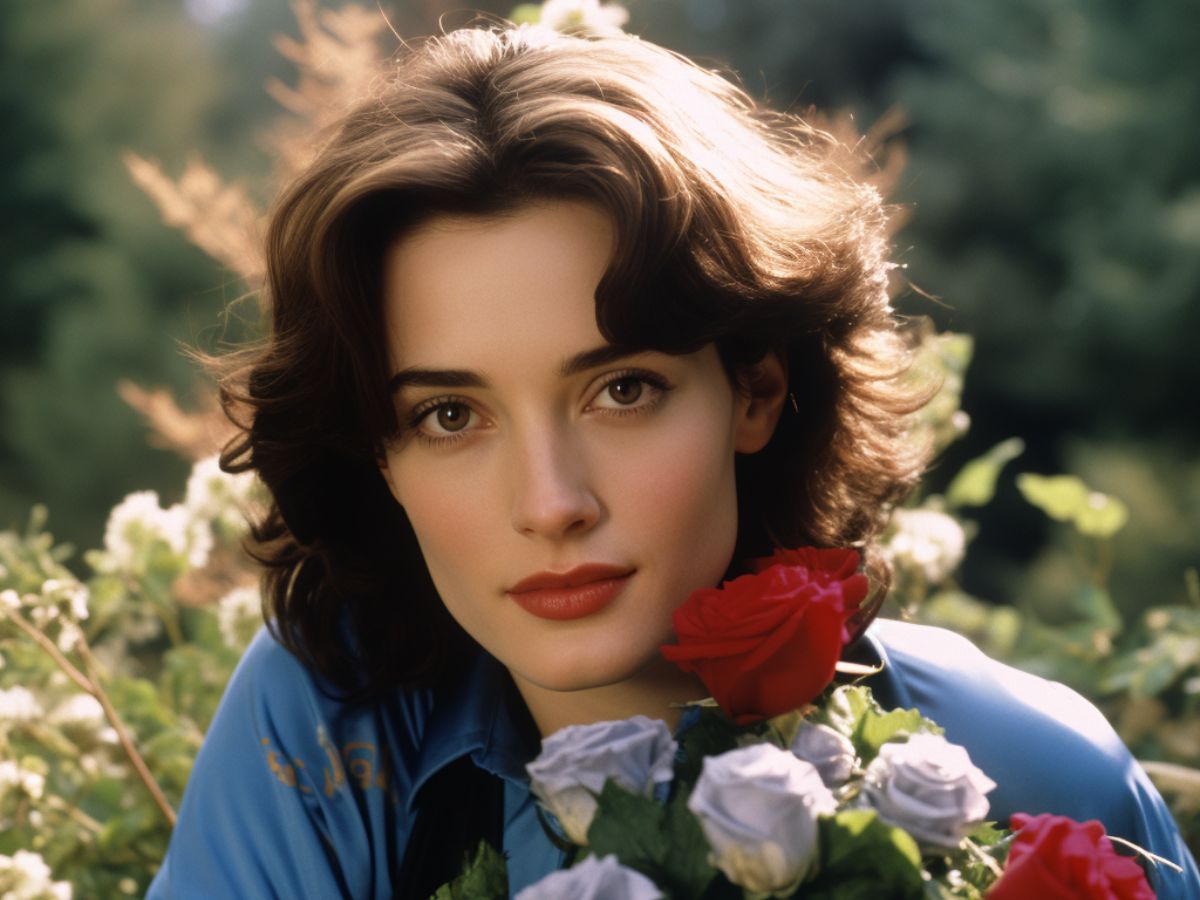 She falls victim to the most popular clique in school but not how you would think. Killing, deceit this film has it all with more symbolism than you can keep track of. What if Sawyer left this all behind and became the local gardener, tending to the flowers as repentance for not taking care of the dead.
Bond, James Bond the Walker of Dogs
James Bond could literally make anything look stylish and important, even something as routine as a dog walker job. James Bond was a character originally developed by British novelist Ian Fleming in 1953.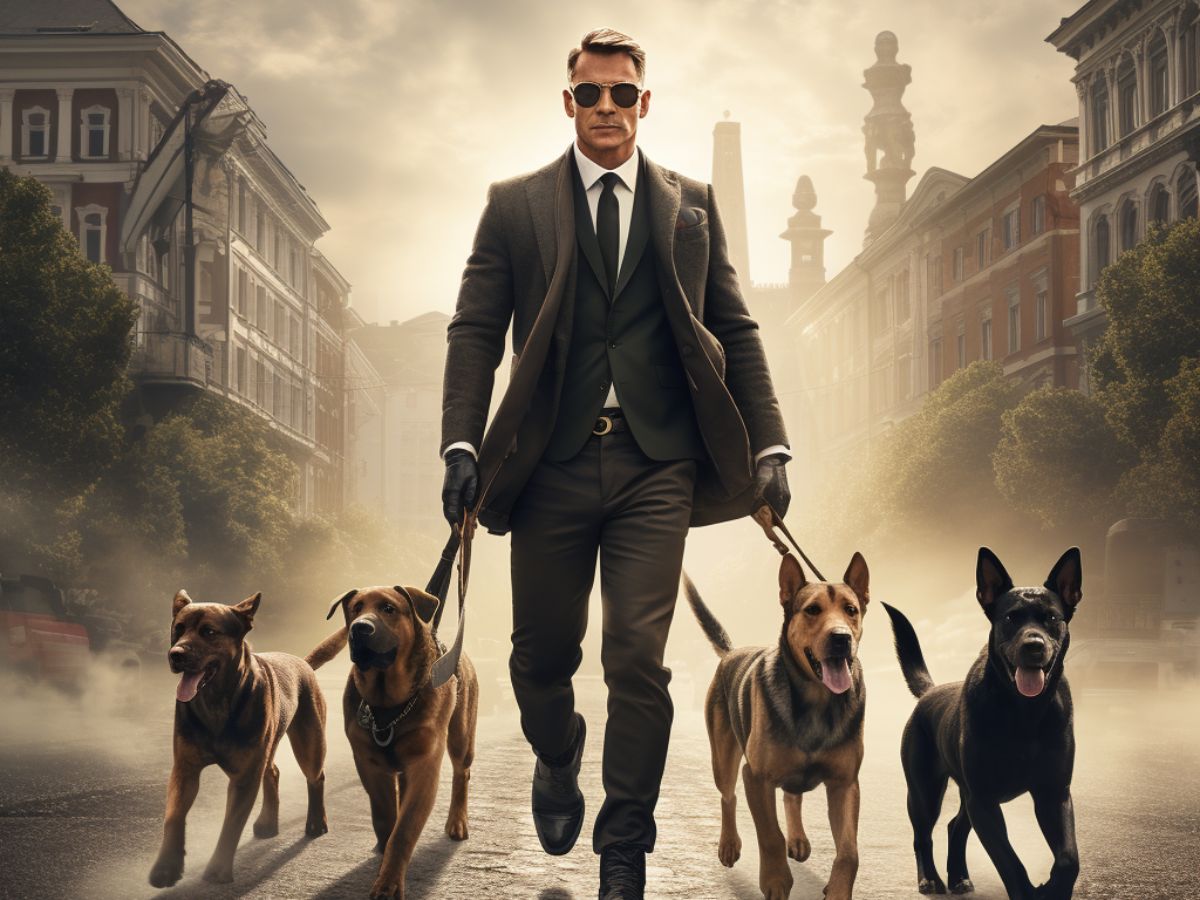 As the story goes he is a secret agent working for MI6 under the codename 007. We'd tell you more but then again what's the fun in that? Secrecy is key, especially in this line of work, maybe the dog walker bit is a cover.
Buffy Summers, Doctor to the Vampires
Buffy Anne Summers, the Vampire Slayer, appeared in 1992 as the main character in the film Buffy the Vampire Slayer before being produced for television and played by Sarah Michelle Gellar in the 1997 television series of the same name.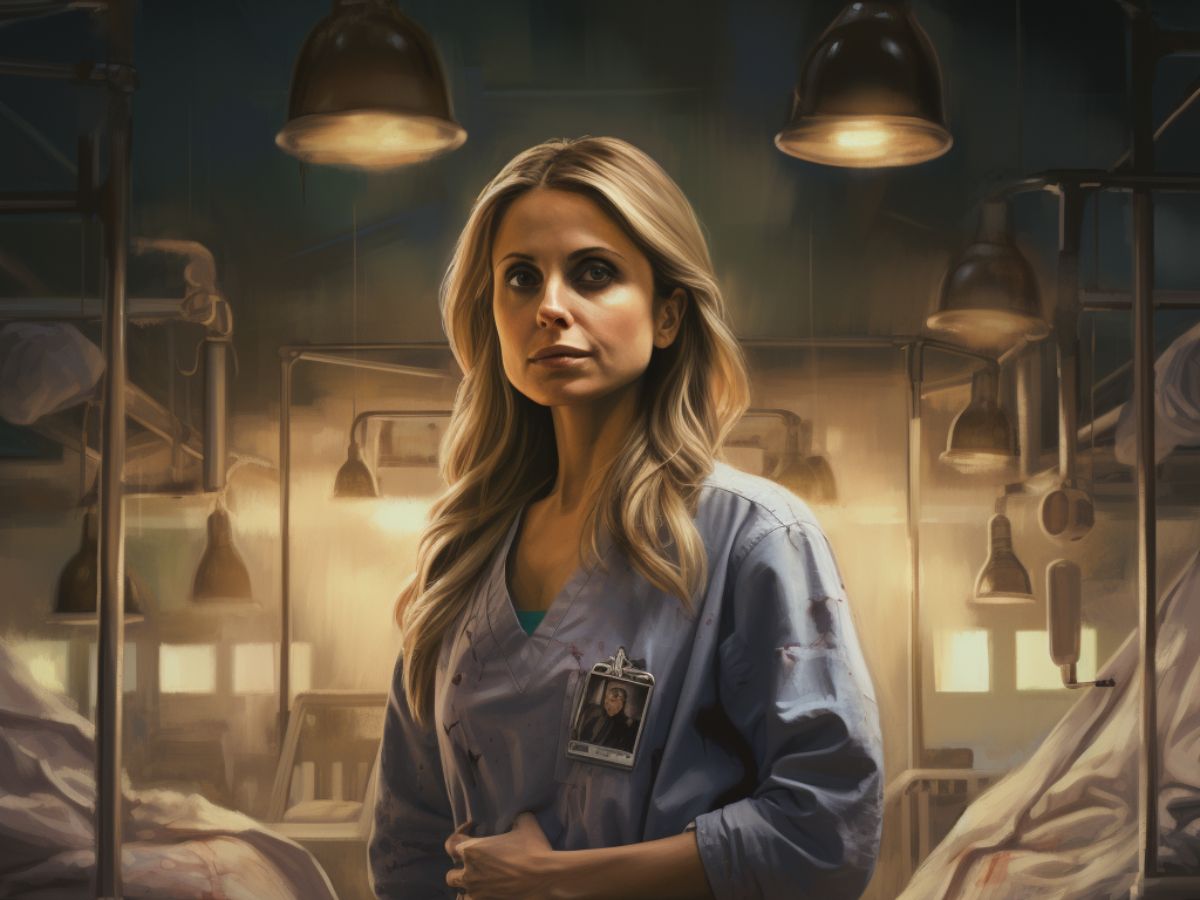 What if instead of slaying vampires Buffy treated them as an M.D. Could you imagine the amount of blood she would get her hands into? Not to mention the amount of oaths she would need to break.
Yoda, May the Chocolate Be With You
We can't have this list complete without Yoda, he is truly a legend. A staple in the Star Wars franchise he is the legendary Jedi Master and has one of the strongest connections to the Force. He may be small but he is mighty and wise.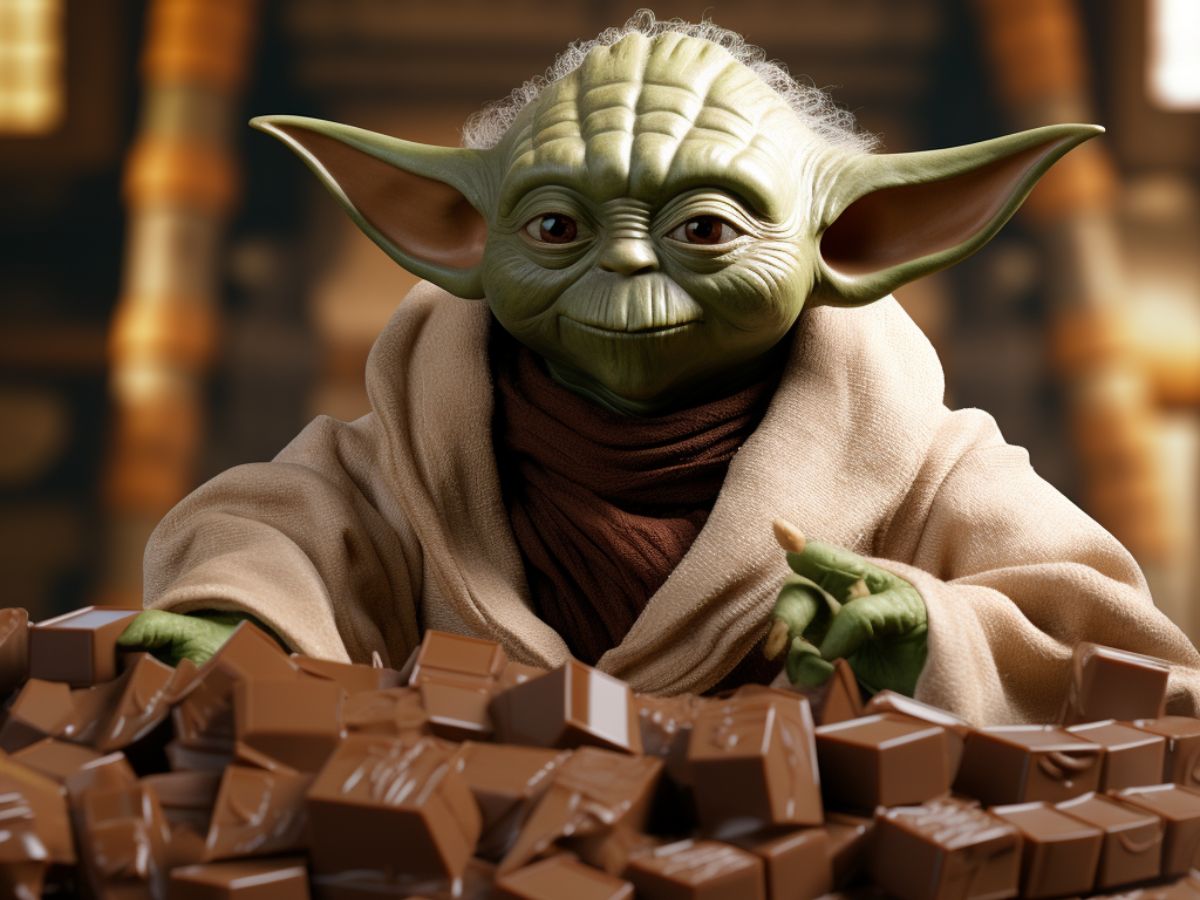 He trained for over 800 years, if he takes his Jedi status as seriously as his chocolate making then you better believe that his chocolate is just as legendary and made to perfection. As a chocolatier, we think you can trust Yoda to deliver.
Fighting Fires Like the Rest of Us, Super Men
We can't think of anyone better to end this list with other than Superman. He may just be the most iconic superhero of all time, plus the most recognizable. His character was published in DC Comics in 1938 and created by writer Jerry Siegel and artist Joe Shuster.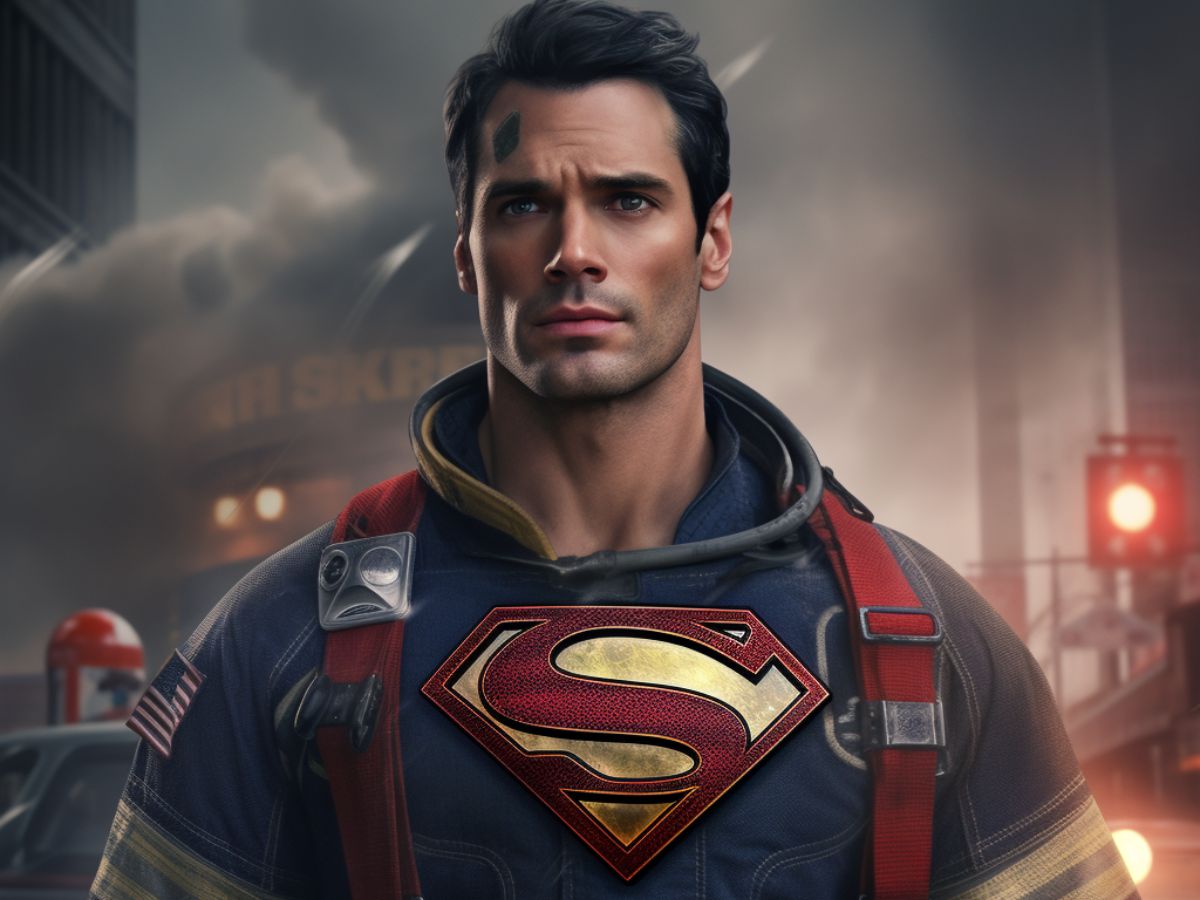 His alter ego, Clark Kent worked as a  journalist for the Daily Planet, but we think it makes way more sense for him to be a firefighter. Fighting fire with fire alongside his crew. Could you imagine if he was the Captian of his own firehouse and these were the uniforms?