Former Child Stars Who Now Have Kids Of Their Own
We all remember those familiar faces from our childhood TV shows, Disney series, and iconic movies. But did you know that those same kids have now grown up and even started families of their own?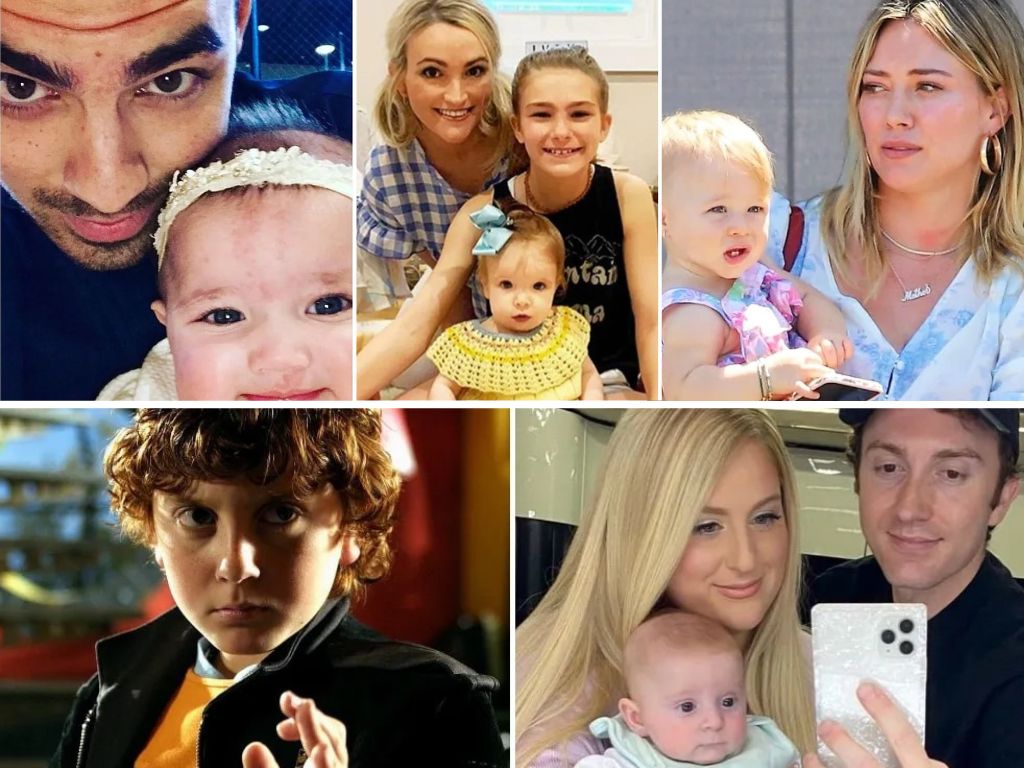 It's time to meet the new parents! Join us as we take a look at famous on-screen children who are now all grown up.
Introducing Max Milo Peck! Josh Peck is a Dad Now! 
It's been an exciting time since the Nickelodeon series Drake & Josh first aired in 2004. Josh Peck and Drake Bell, the show's main stars, had already made a splash on The Amanda Show.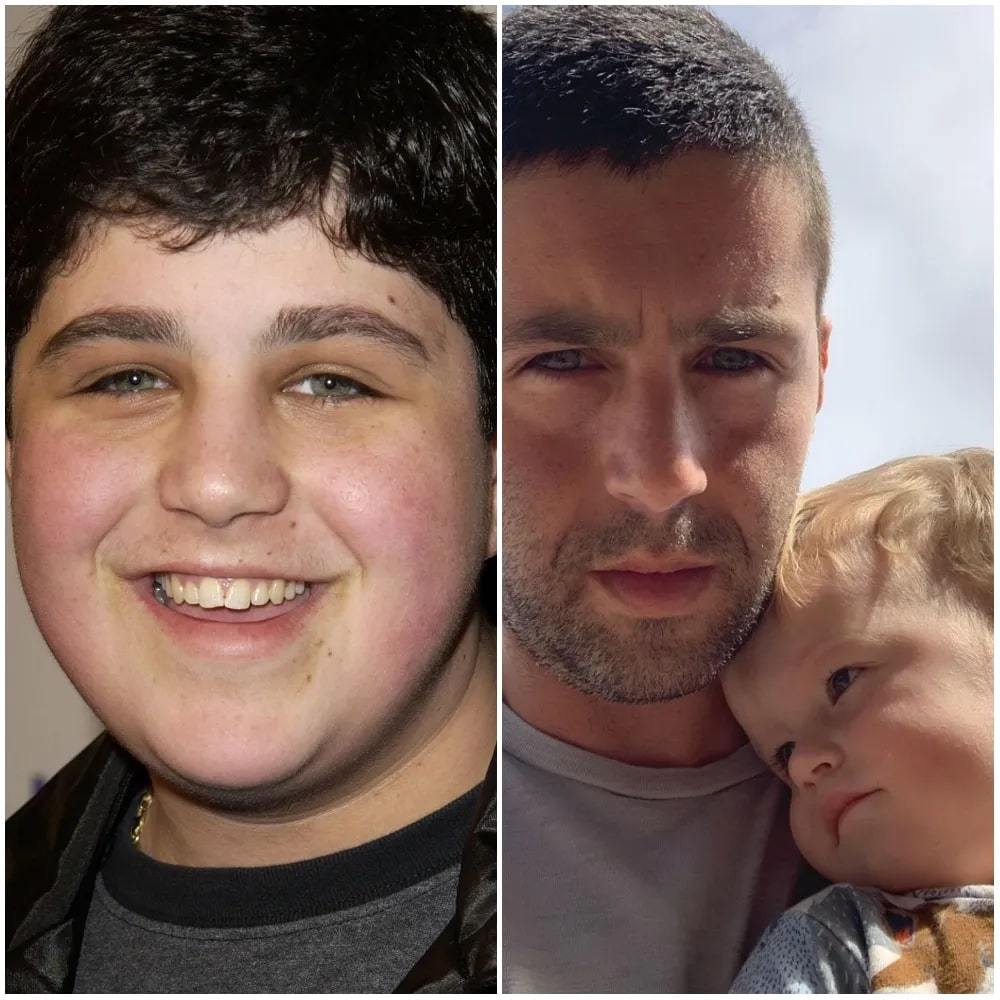 In Drake & Josh, they were teen step-brothers learning to live together in their new blended family. Josh was clumsy and smarter of the two. Now, actor Josh Peck has entered a new life stage – he's a dad! Josh and his wife Paige are proud parents to a son, Max Milo Peck. What an adorable little family!
Tatyana Ali: From Fresh Prince's Ashley Banks to Mom of Two 
Even though it has been decades since the first episode of The Fresh Prince of Bel-Air aired, we still remember Tatyana Ali as the little Ashley Banks. The classic sitcom, which starred Will Smith as a fictional version of himself who moves to a Bel-Air mansion, continues to be a fan favorite.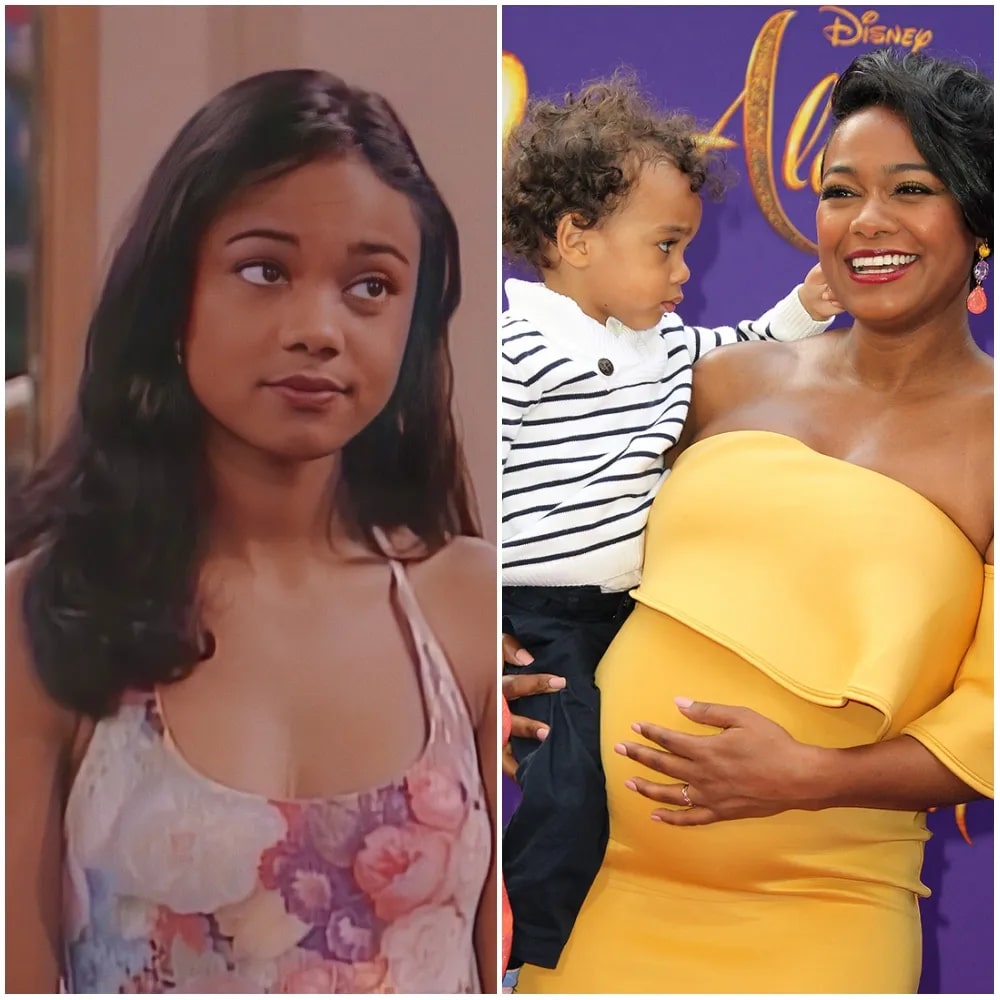 After the show, Tatyana Ali pursued a college degree and is now married to Dr. Vaughn Rasberry. She is also a proud mother of two sons. It is amazing how time and life have changed for Tatyana Ali!
KayCee Stroh: Inspiring Moms Everywhere 
From the 2006 hit movie High School Musical, the song "Stick to the Status Quo" cautioned against stepping outside usual high school stereotypes. Martha, the smart girl in the movie, admitted she liked to "pop and lock and jam and break."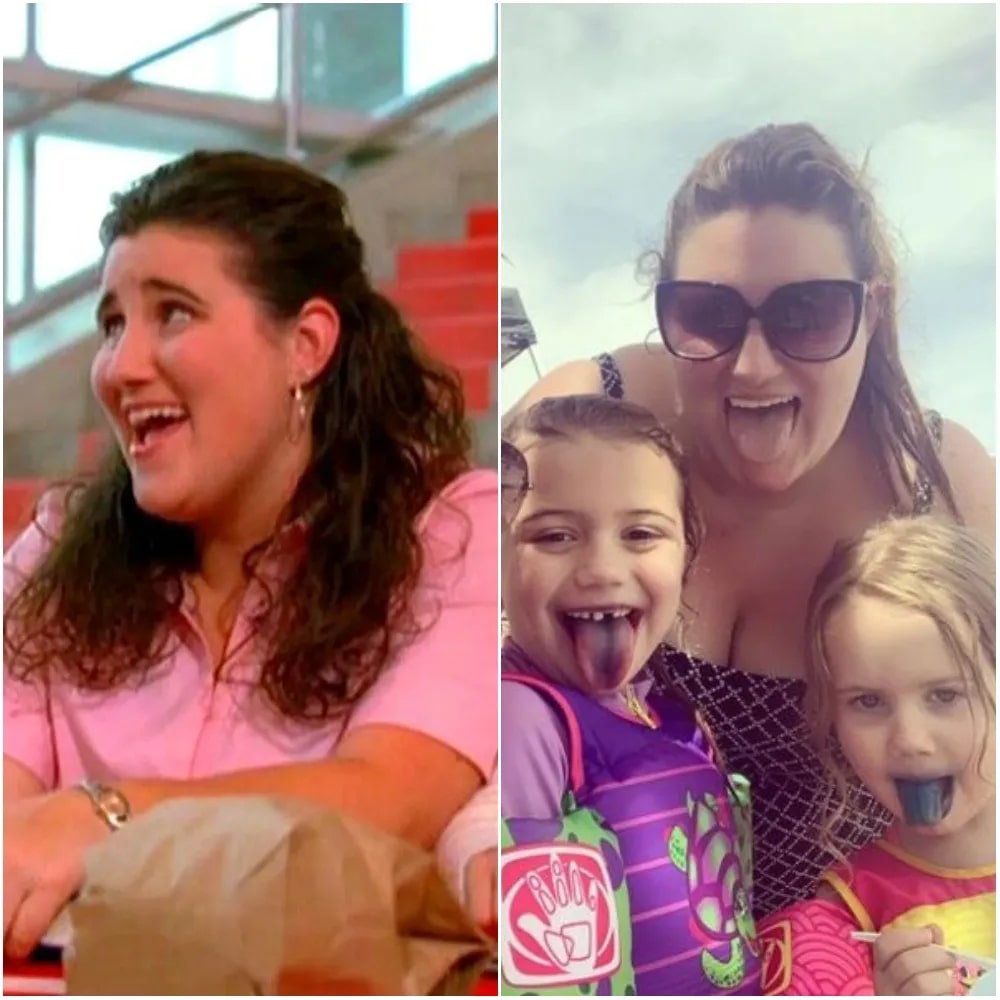 Fast forward to today, and KayCee Stroh, the actress, singer, and dancer who portrayed Martha, is now a mom of two daughters, first Zetta Lee and then, two years later, Lettie Louise. KayCee Stroh is an inspiration to moms all around the world, encouraging them to follow their dreams and be their true selves.
The Phenomenal Mowry Sisters: From Teenage Stars to Supermoms 
The Mowry sisters were a force to be reckoned with in the '90s, rising to fame with their roles in the sitcom Sister, Sister. After they were spotted on the set of Full House, a producer created the show just for them.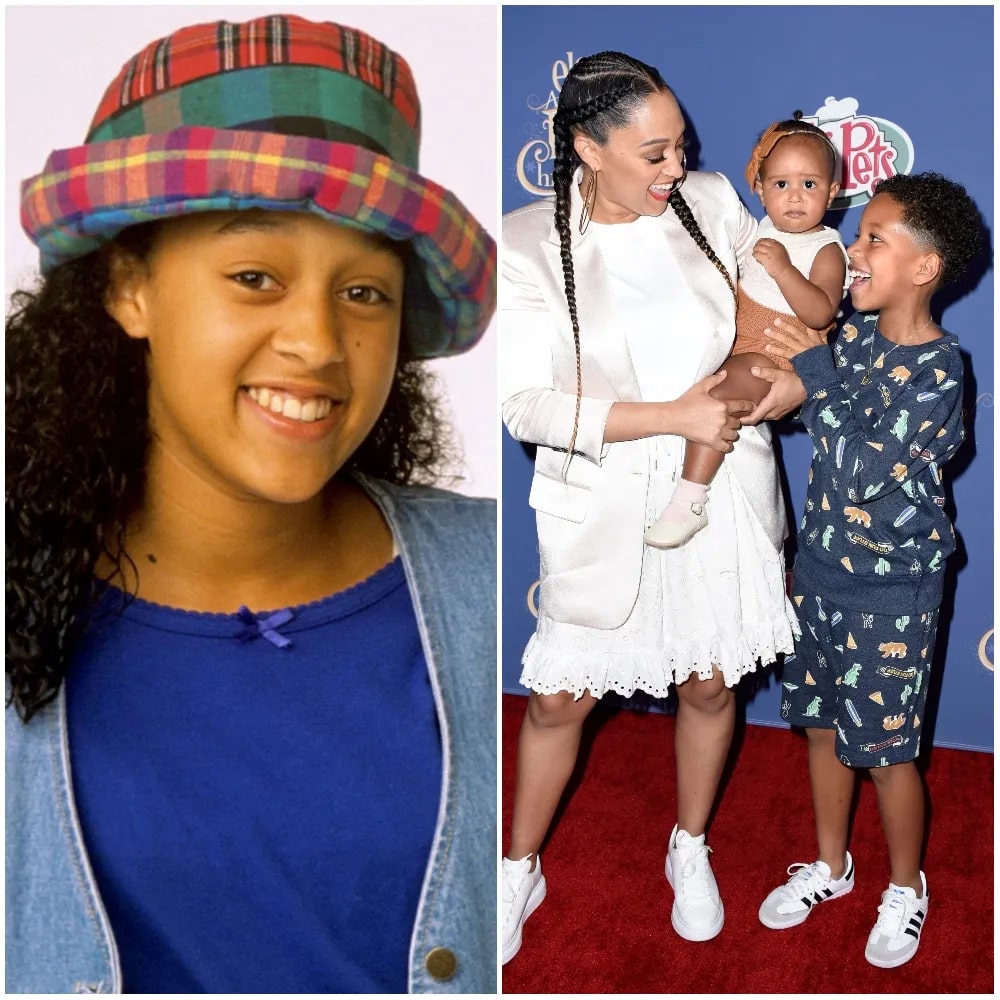 Tia Mowry played the nerdy teen twin, Tia Landry, but the years haven't stood still, and today Tia is a proud mother of two children, Cree and Cairo, with actor Cory Hardrict. From teenage star to supermom – this Mowry sister has come a long way!
From Hogwarts to Parenthood: Rupert Grint & Georgia Groome Welcome a Little Wizard into Their Lives
It was a magical moment for the Harry Potter fandom as the beloved Ron Weasley, played by English actor Rupert Grint, became a dad! Alongside English actress Georgia Groome, the couple welcomed their daughter Wednesday G. Grint into the world.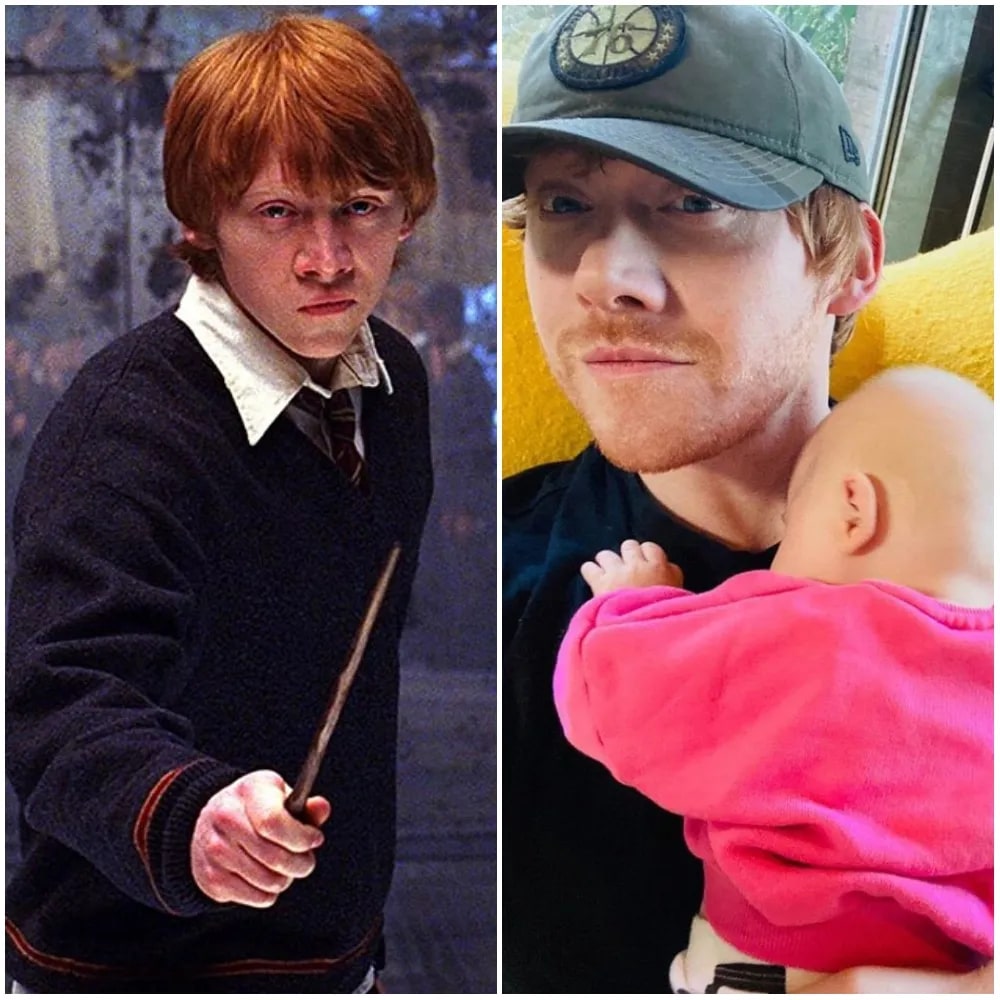 Fans of the iconic movie series grew up watching Rupert and his co-stars on the big screen, and it's strange to think they all have grown into parents. While the couple prefers to stay out of the limelight, we can't help but feel excited for them!
Joe Jonas: From 'Camp Rock' to Daddyhood! 
We can't help but feel a sense of nostalgia when we think of Joe Jonas. On the one hand, we remember him as Shane, the teenage heartthrob and lead singer from Camp Rock, who sang and danced his way into our hearts.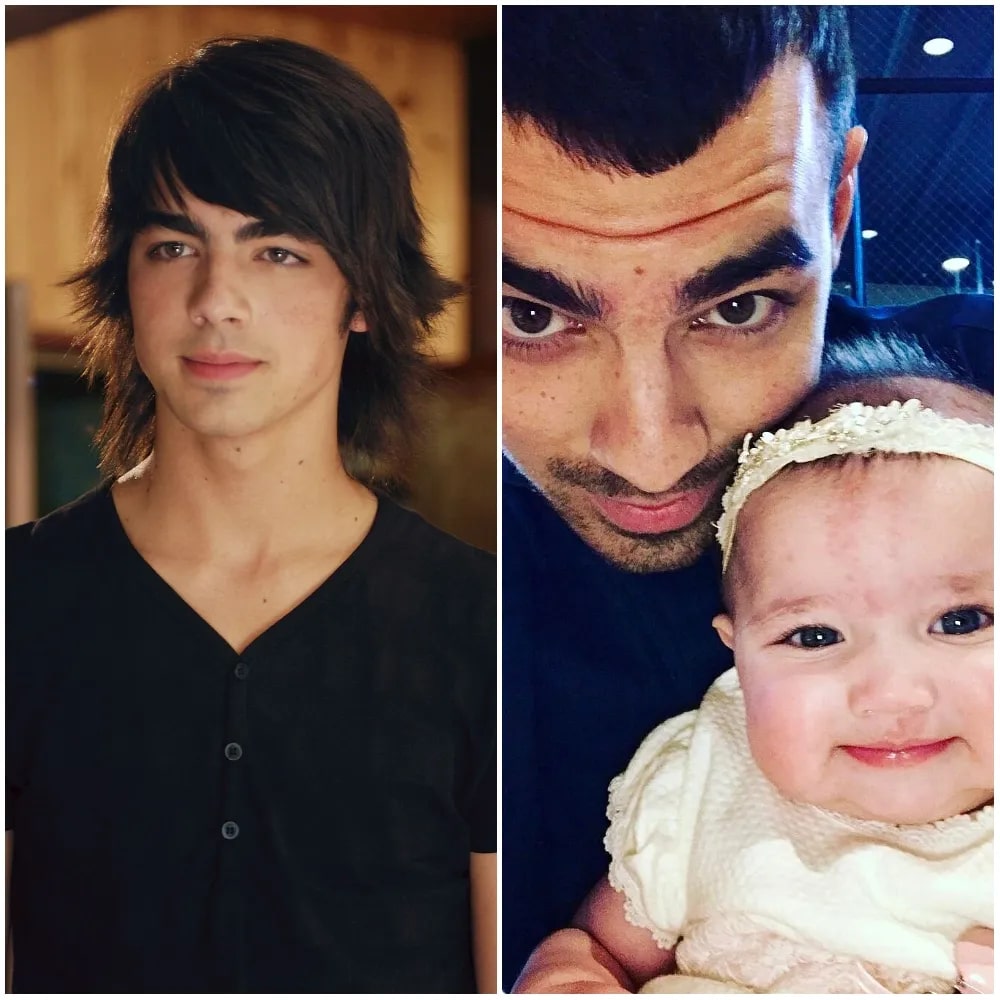 On the other, he is now a happily married man, with his wife Sophie Turner and their daughter Willa Jonas. Joe has come a long way since those acting days – now he's a doting father and family man.
Danielle Fishel: From 'Boy Meets World' to Mommy Meets World! 
Remember the beautiful Topanga from the sitcom Boy Meets World? Of course, you do! She played Cory's girlfriend. Actress Danielle Fishel has now stepped into a new role as a mommy. Along with her husband, Jensen Karp, Danielle is a proud parent to her son Adler Lawrence Karp.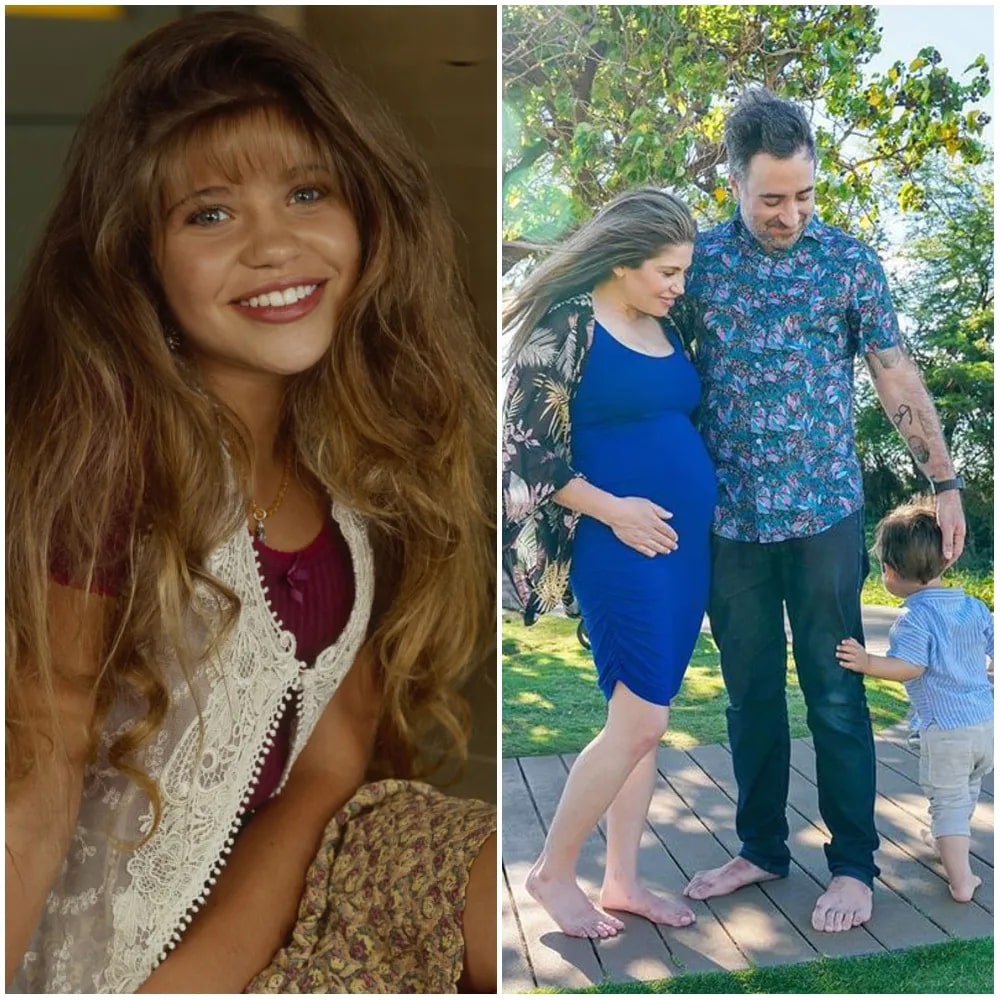 Danielle Fishel has come a long way from her days as Topanga in Boy Meets World and then – Girl Meets World. Let's wish her all the best on her new adventure of motherhood!
Daniella Monet: From Child Star To Parenting 
From child star to parenting, actress Daniella Monet has impacted kids' TV shows. From her memorable role on the Nickelodeon sitcom Victorious as Trina Vega, teenage Tori Vega's (played by Victoria Justice) sister, to her roles on Zoey 101 and other TV shows, Monet has certainly made a name for herself.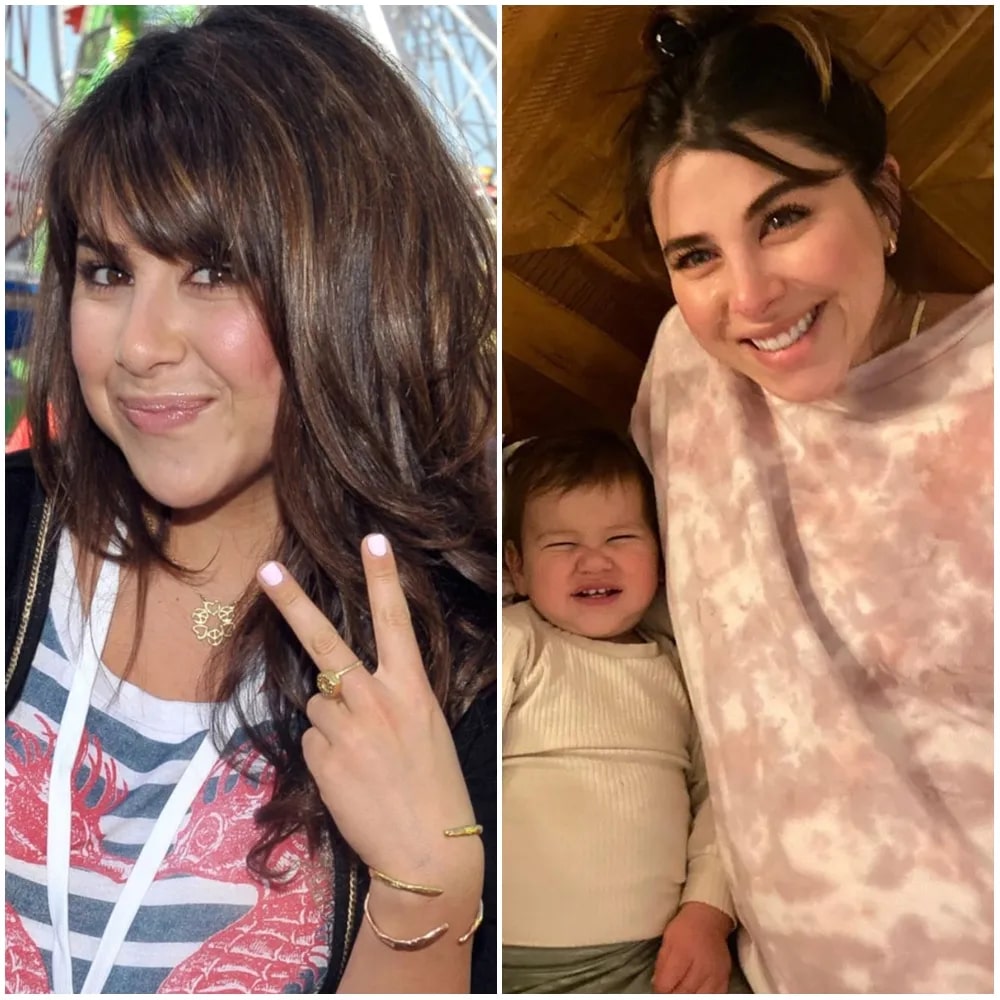 Now, the celebrated actress is a proud parent to her children – son Gio James Gardner and daughter Ivry Monet Gardner. Monet has come a long way since her days as a child star!
A Blast from the Past: Spy Kid Juni Cortez Marries Pop Star Meghan Trainor!
Remember the classic family spy action comedy Spy Kids from 1992? The movie featured brother and sister Carmen and Juni getting tangled up in their spy family's adventures.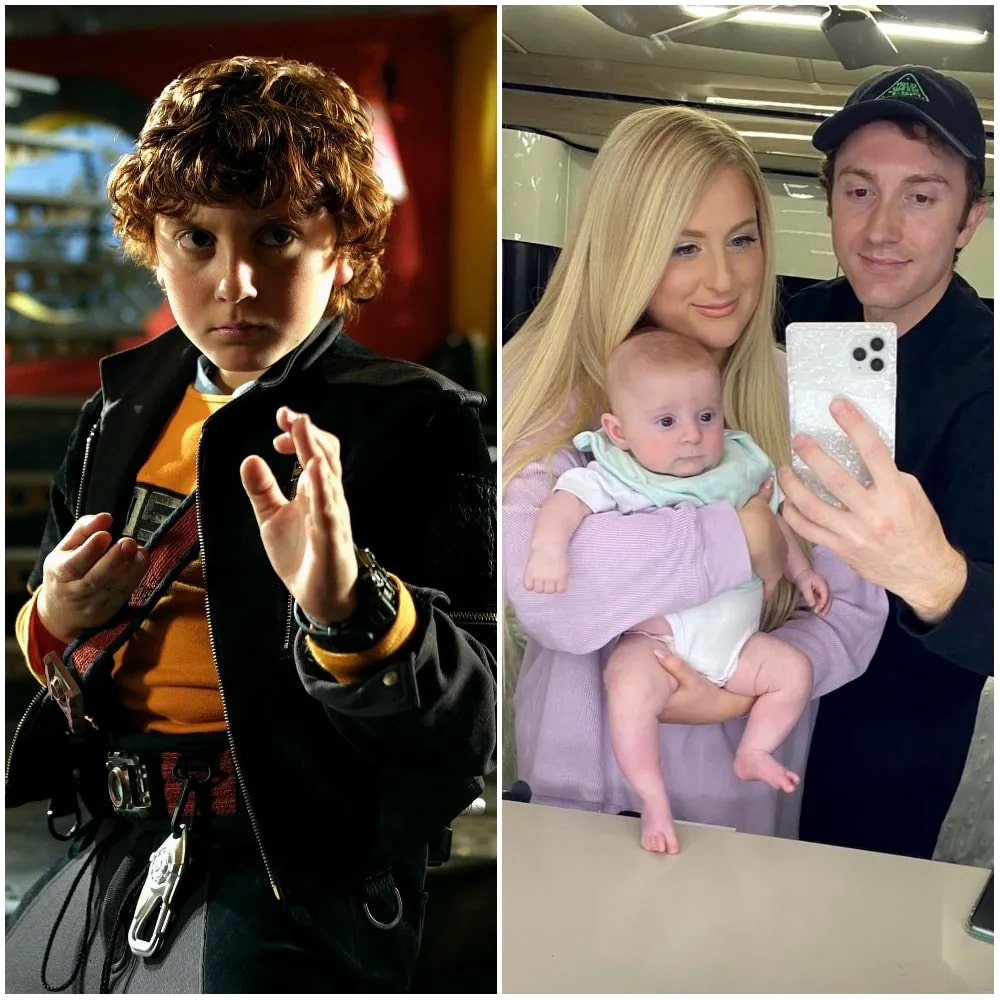 Well, little Juni Cortez is all grown up now and has married his sweetheart, pop star Meghan Trainor! The couple excitedly welcomed their son Riley into the world. This is a family affair that's sure to be full of fun, love, and laughter!
From 'Sonny With a Chance' to College Recruitment: Tiffany Thornton's Journey 
Sonny With a Chance aired from 2009 to 2011 and brought us the iconic character of Tawni Hart, played by actress Tiffany Thornton. From her role as the show's classic jealous girl to becoming best friends with Sonny, Thornton's journey is far from over.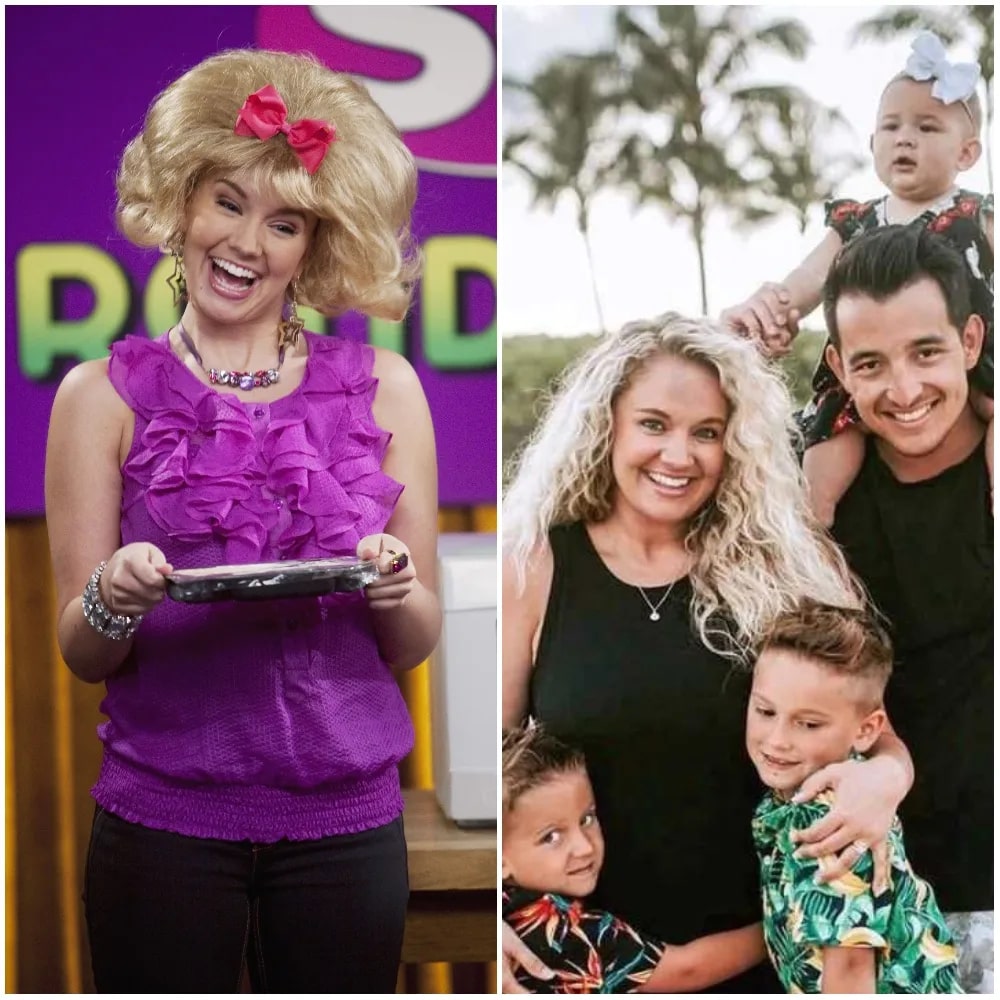 The former child actress has been working in college recruitment and is a loving mother to four children. Starting with the small screen to a new adventure in her career and family life, Thornton's story is an inspiring one.
From Disney Star to Full-Time Mom: Christy Carlson Romano's Journey 
Shia LaBeouf rose to fame with his Disney Channel sitcom Even Stevens, where he starred alongside Christy Carlson Romano. The show was a classic family comedy featuring a "manly" father, a strict mother, and two kids with rather different personalities.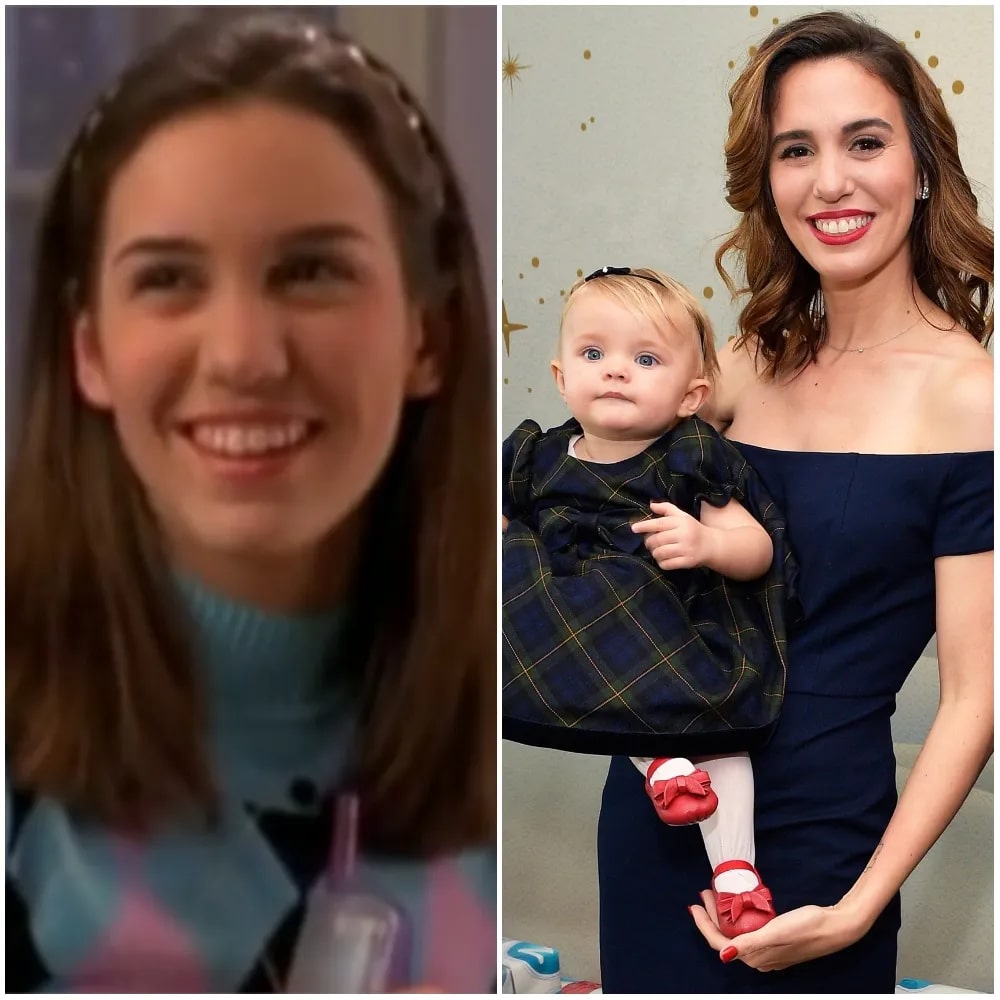 After the show ended, Romano attended Barnard College where she met her husband. They are now proud parents to two adorable daughters, Isabella Victoria, and Sophia Elizabeth. Romano's life has certainly taken a new twist since her Disney days!
The PenaVegas: Alexa Vega and Carlos Pena Jr.'s Family Adventures 
Remember Carmen Cortez, the spunky sister from Spy Kids? Well, actress Alexa Vega married Big Time Rush actor and singer Carlos Pena Jr., and the couple has been living a beautiful family life ever since!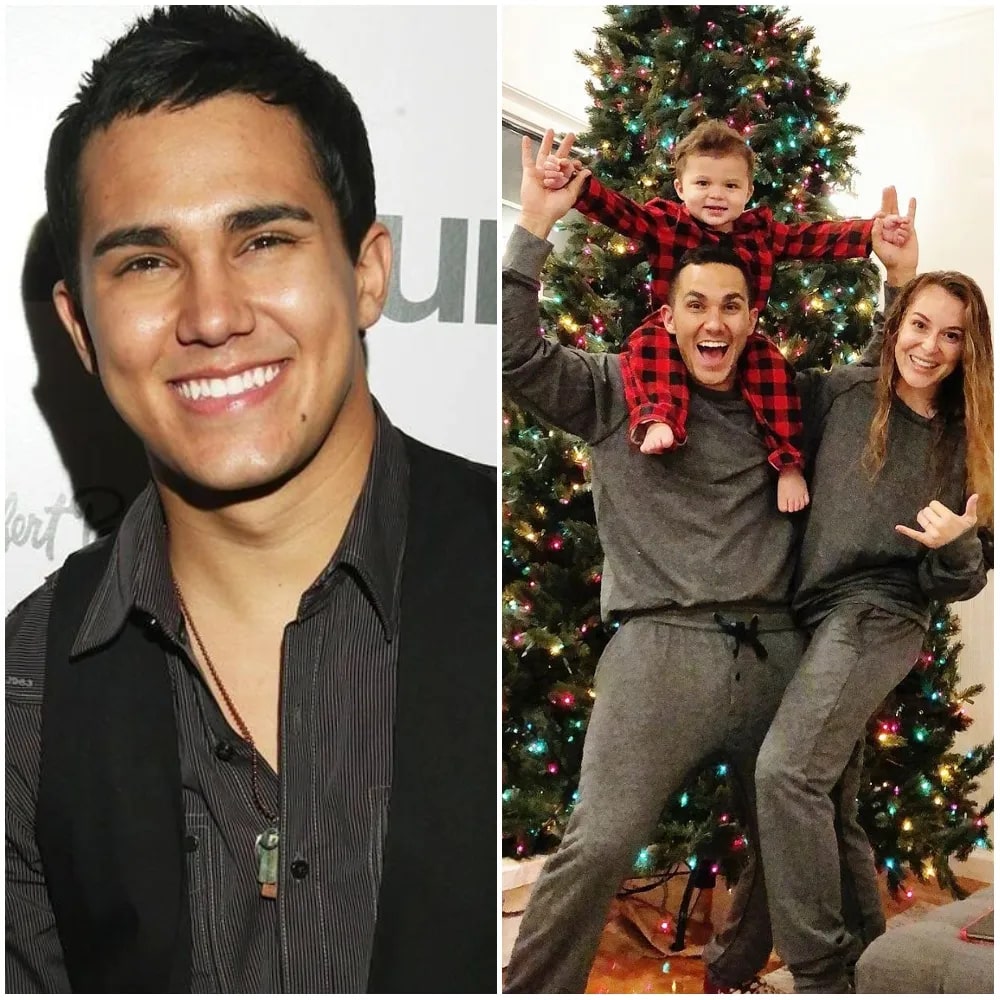 Dubbed the PenaVegas, the former Nickelodeon star and spy movie icon are now the proud parents of three kids – Ocean, Kingston, and Rio. Not ones to shun the limelight, this amazing family has their own YouTube channel!
From 'Even Stevens' to Mom: Lisa Foiles' Inspiring Journey 
Once a child star on the popular sitcom Even Stevens, Lisa Foiles has come a long way. She made her mark in the entertainment industry as a cast member on All That, the iconic sketch comedy show featuring child and teen actors.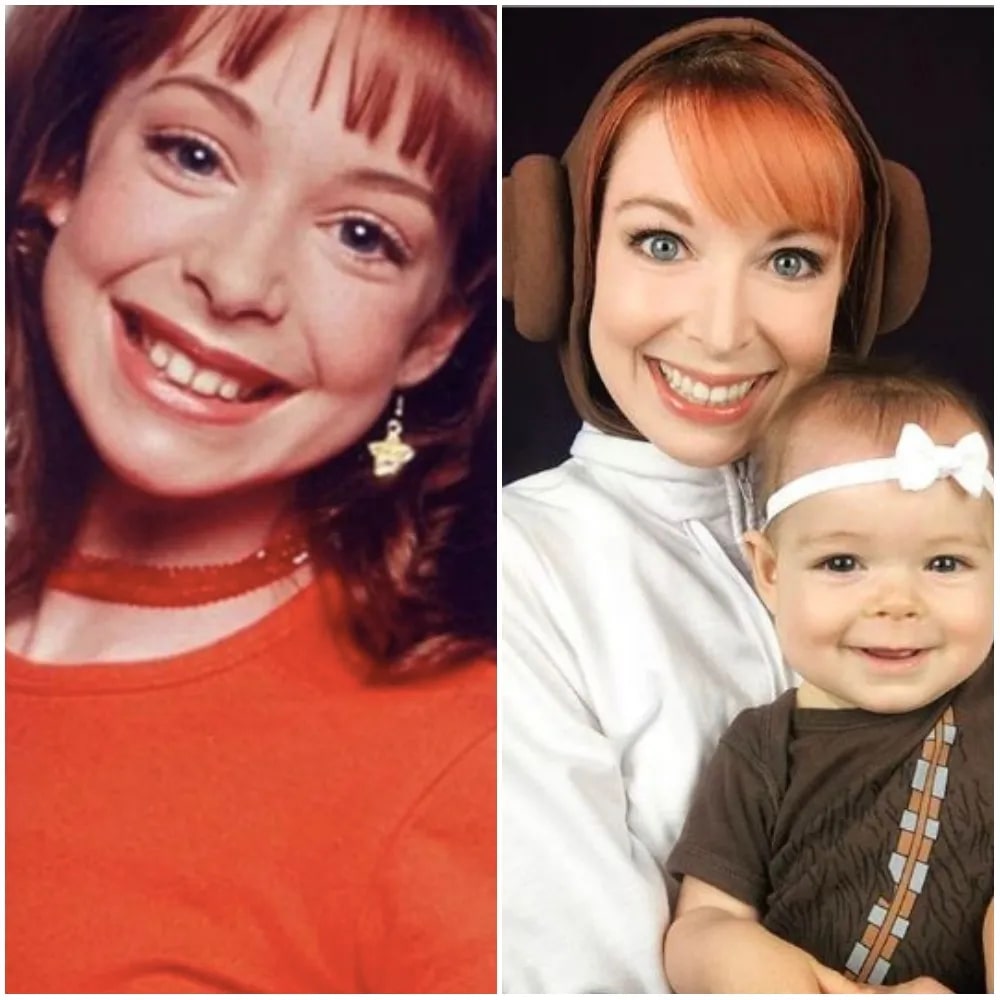 Since her acting days, Lisa has gone about conquering new horizons as a presenter, author, video game journalist, and, most importantly, a mom. Now married to Shawn Cloninger and with two children, Lisa Foiles is an inspiration to many.
Revisiting Jamie Lynn Spears' Incredible Journey as a Teen Mom 
We all remember the iconic Nickelodeon show Zoey 101 and the teen star Jamie Lynn Spears. Little did we know that Jamie Lynn was to become a teen mom when she fell pregnant at the tender age of 16. 
She gave birth to her first daughter Maddie Briann Aldridge and later welcomed her second daughter Ivy Joan Watson with her husband, Jamie Watson. Jamie Lynn's incredible journey as a teen mom has inspired and moved many over the years.
Kevin Jonas: From Jonas Brother to Proud Father of Two 
Gone are the days when Kevin Jonas was just the eldest Jonas Brother. Now, he has fully adjusted to married life and is a proud father of two adorable daughters, Alena and Valentina. We watched this transition in the reality series Married to Jonas.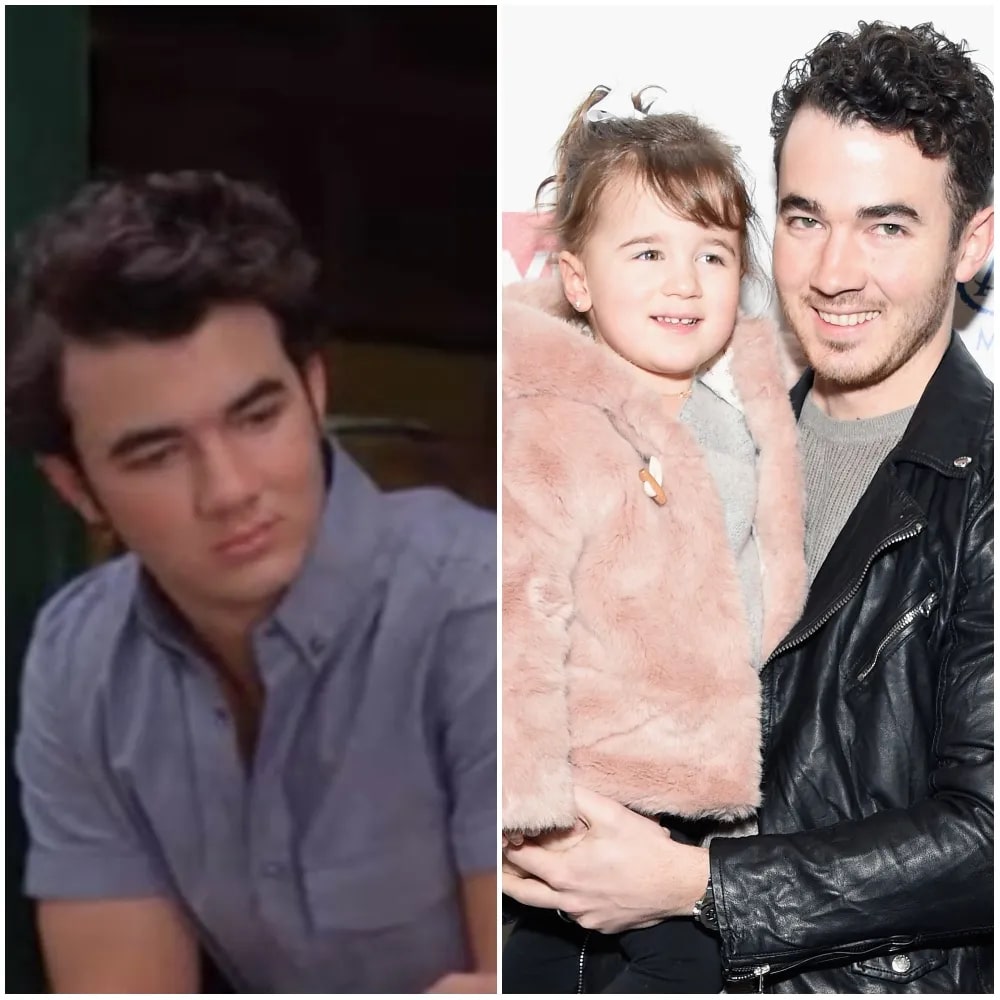 We saw the brothers come together to make an album and eventually break up. Kevin has certainly come a long way since his days on Hannah Montana. Today, he is a doting dad and a loving family man.
Little Connie from 'The Mighty Ducks' is a Mom Now! 
It's time to take a trip down movie memory lane! Many of us like to keep the actors from our favorite kids' movies forever frozen in time. We see the Goonies still running through booby-trapped tunnels or the Little Rascals racing in the Soap Box Derby.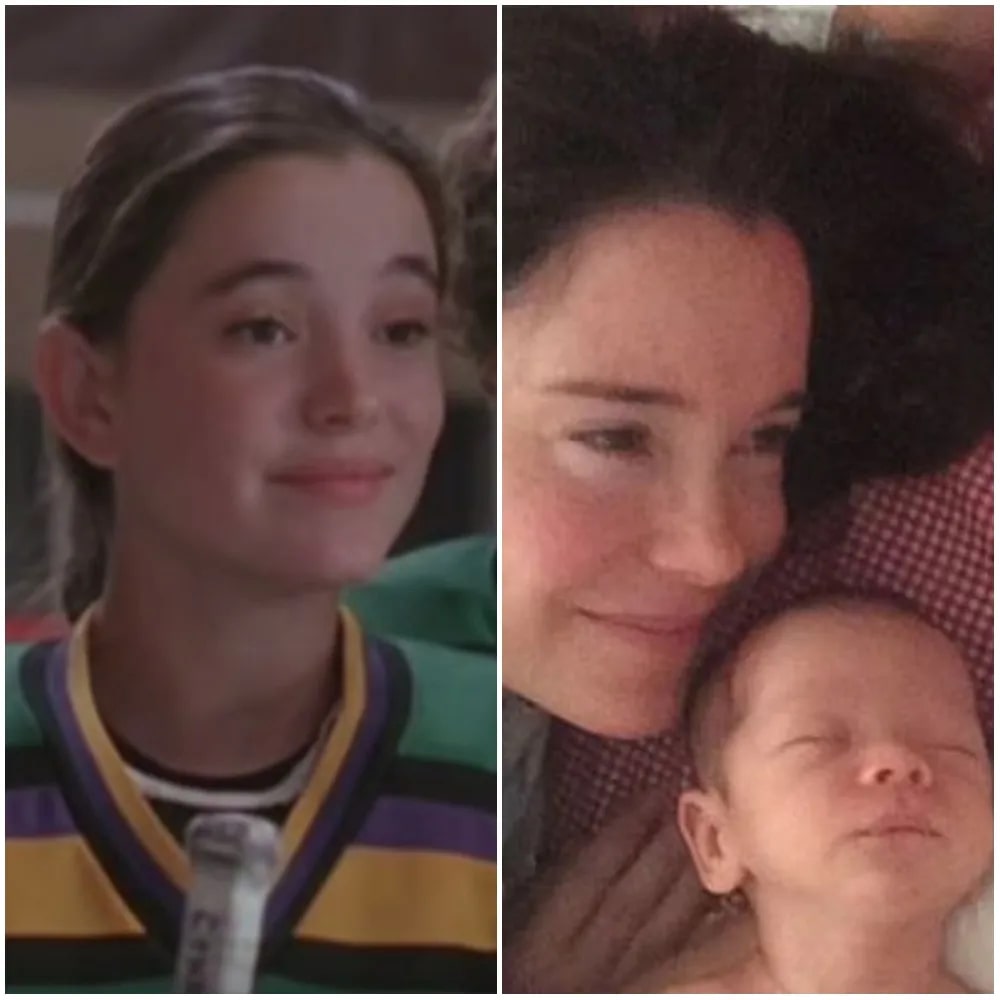 But it's time to face reality: those beloved characters are, of course, not frozen in time but now grown-ups, just like us. Take, for example, little Connie from The Mighty Ducks. The actress welcomed a baby boy, becoming a mom herself!
Uncovering the Life of Danielle Panabaker: From 'Stuck in the Suburbs' to 'Scream Queen' 
Forget the Disney Channel movie you may have seen. Let's dive into the life of Danielle Panabaker, a star of the 2004 movie Stuck in the Suburbs! As an adult, Danielle has ventured into different mediums, acting in movies such as the iconic Scream Queen franchise.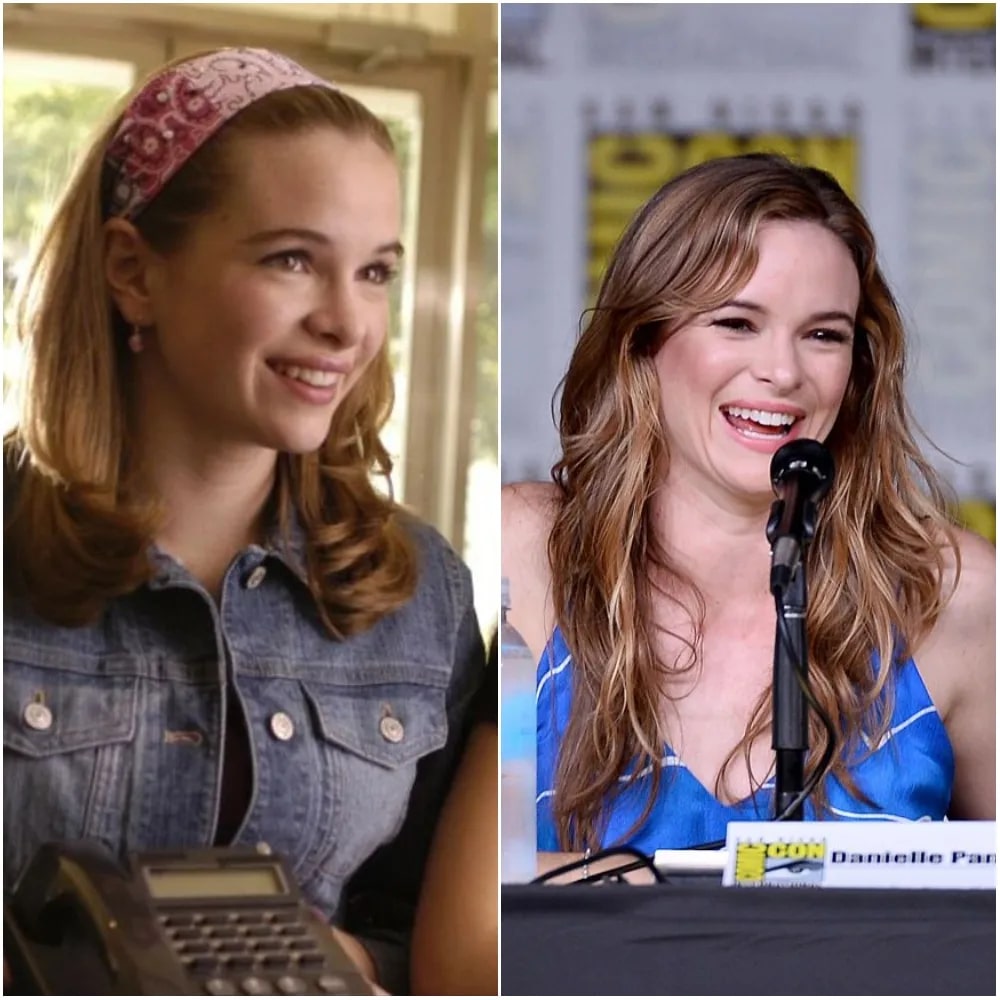 After marrying Hayes Robbins, she gave birth to her first child, although she's kept the details of her baby private. Danielle's journey is one of a kind, and we can't wait to see what she does next!
Hilary Duff: From Child Star to Mom of Three 
We can't deny that Hilary Duff has been a major part of our lives as we watched her grow up from a young child star. But who knew that she would eventually become a mom of three?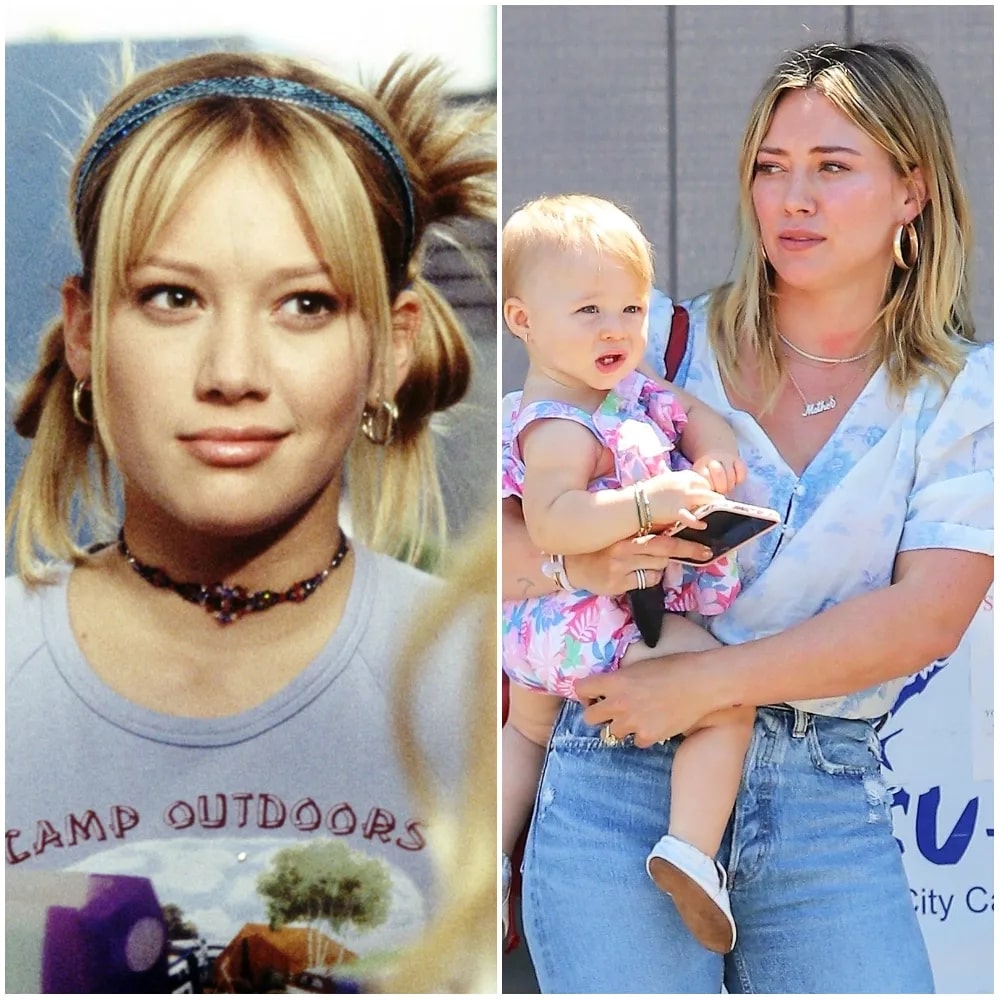 Hilary has since welcomed a son, Luca Cruz Comrie, from her marriage to NHL player Mike Comrie. She is also mom to two daughters, Mae, and Banks, from her marriage to singer Matthew Koma. It's amazing to see the transformation of Hilary Duff from a child star to a happy mother of three!
From Freddie Benson to Father of Two: Nathan Kress's Journey 
Once a child actor and model, Nathan Kress achieved success on the small screen with his roles in Drake & Josh and iCarly. In the Nickelodeon show, Kress, playing Freddie Benson, was the producer of Carly's show.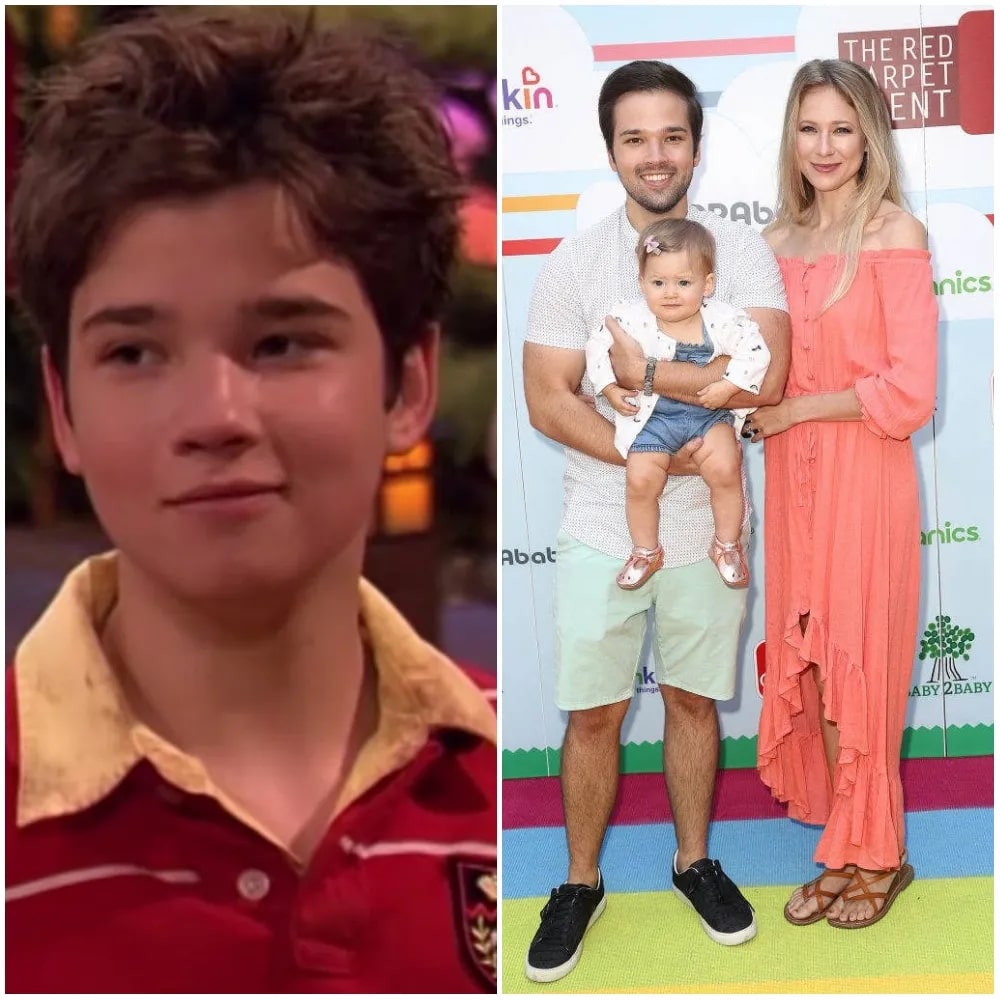 No longer a child, Nathan is happily married to fellow actress and stunt performer London Elise Moore, and together, they are proud parents to two daughters – Rosie Carolyn and Evie Elise. Nathan Kress has certainly come a long way since his noughties acting days.
'Just Jordan' - A Look Back At Justin Chon's Pre-Twilight Days 
Remember Nickelodeon's 2007 show Just Jordan? Jordan worked at his grandpa's diner and dealt with his quirky family. He also had a rival, Tony, played by Justin Chon.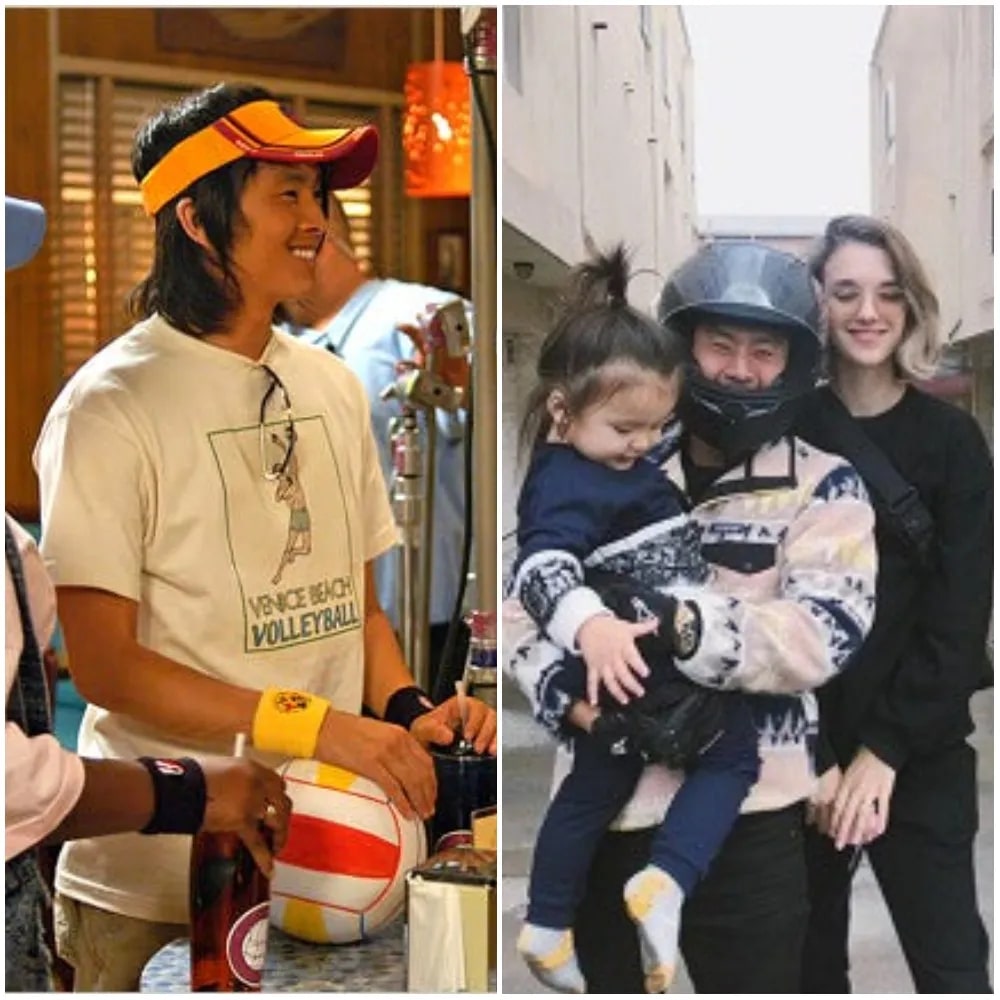 But that was before Justin Chon was cast as Eric Yorkie in The Twilight Saga franchise. Fast forward, and Justin and his wife, Sasha Egorova, welcomed their first child. Here's a look back at Justin Chon's pre-Twilight days as the lovable Jordan on Just Jordan.
The Pete Wrigleys: A Legacy of Bizarre Adventures and a New Addition to the Family
The '90s and '00s were a time of some strange kids' content, and one of the most iconic of those is the Nickelodeon show, The Adventures of Pete & Pete. What made it so special? Both brothers were named Pete Wrigley!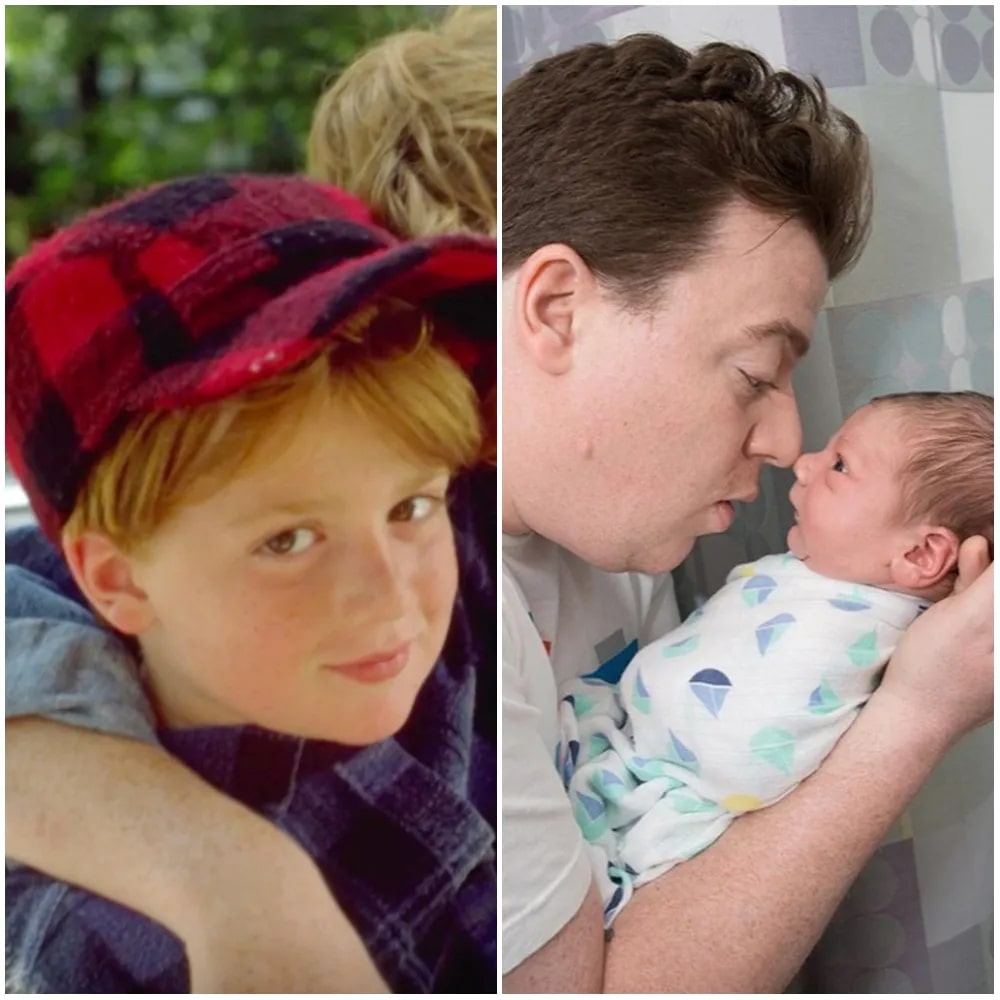 Now, actor Danny Tamberelli, who played Little Pete, is continuing the legacy with his little one. After marrying Katelyn Detweiler, the couple welcomed a gorgeous baby a year later. But is the newest little Wrigley also named Pete!?
David Henrie: From Monster Hunter to Father of Two! 
Once upon a time, David Henrie was known as the monster hunter Justin Russo on Disney Channel's The Wizards of Waverly Place. Fast forward to today, the actor and director have an even bigger title: a father!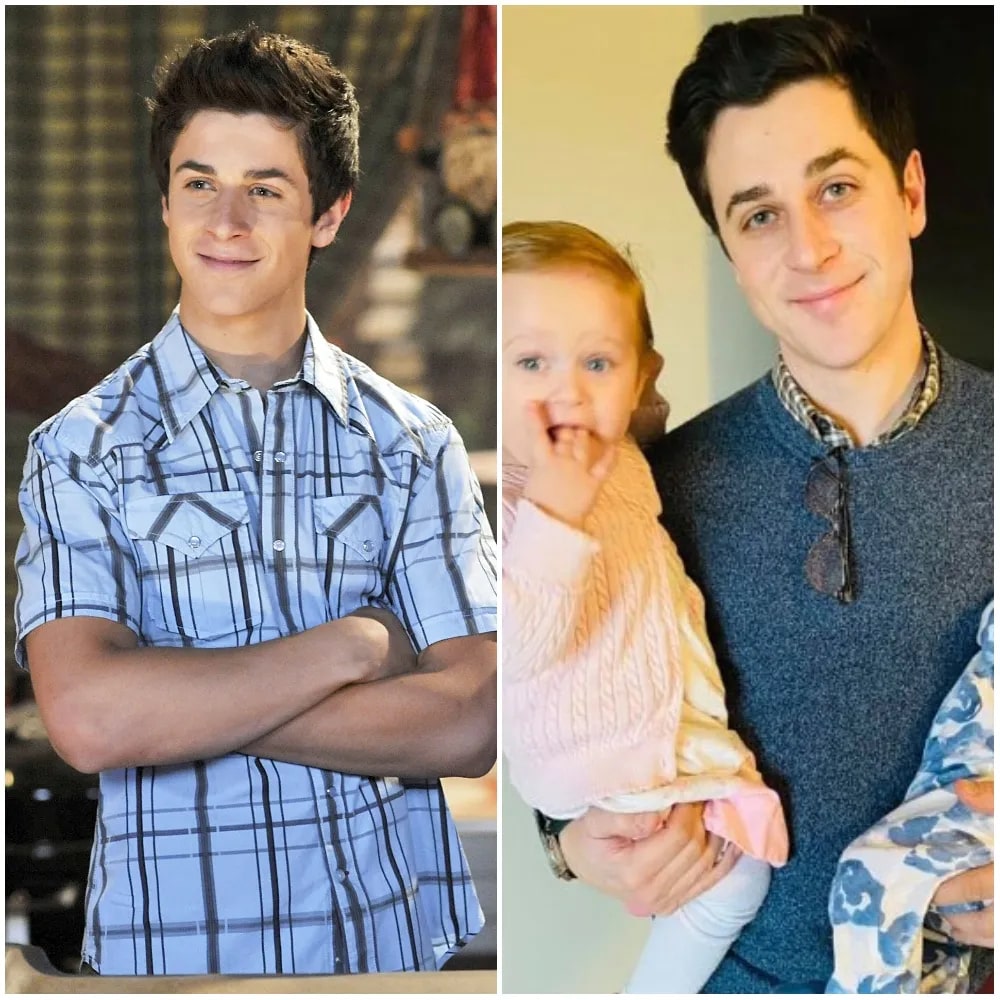 Henrie and his wife, Maria Cahill, are now the proud parents of two of their adorable monsters, though their names remain a mystery. While the magical powers Justin had on the show may have been useful in his fictional world, Henrie is now facing an entirely different challenge: the real world of parenting!
Catch Up with Tamera Mowry: The Teen Sitcom Star Who Hasn't Gone Anywhere! 
We all know Tamera Mowry as the teen Tamera Campbell from the '90s sitcom Sister, Sister, and she also acted in the Disney Channel movie Twitches. But did you know that she has since gone on to marry Fox News reporter Adam Housley and become a proud parent of two kids?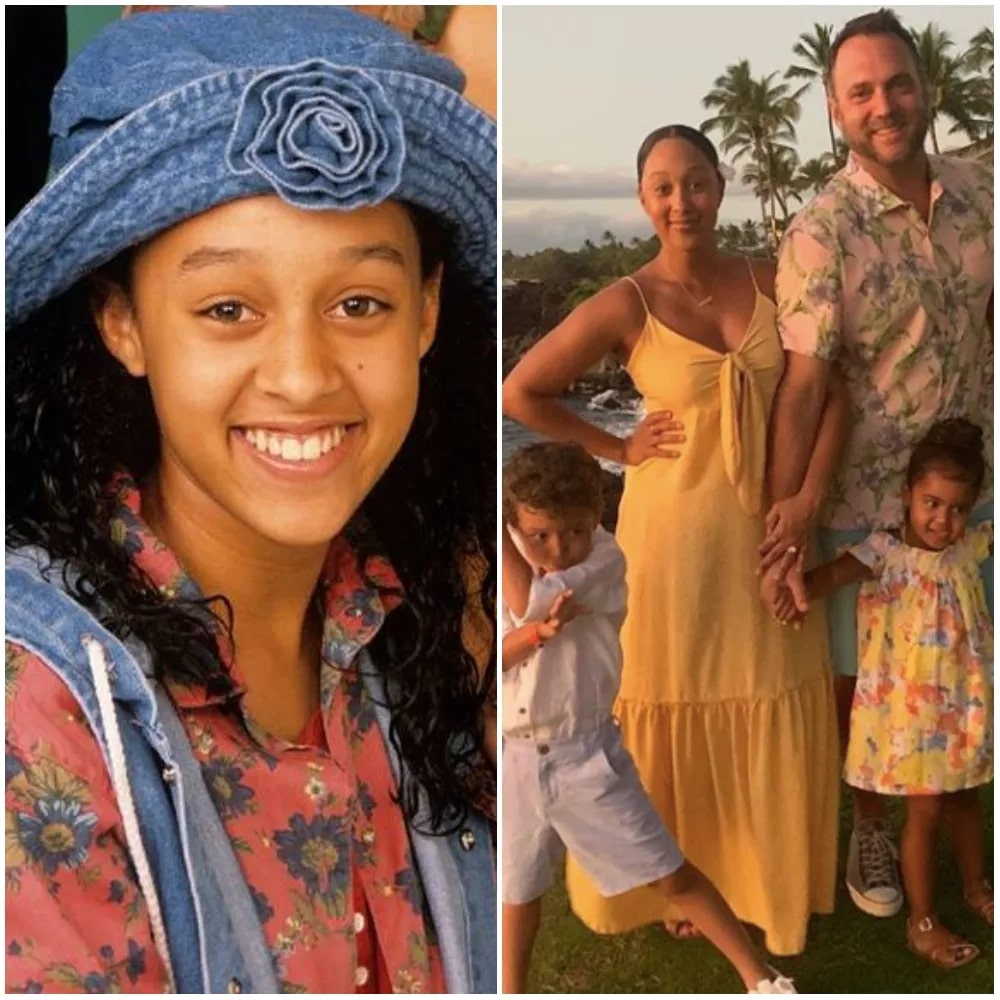 The couple has a son Aden John Tanner Housley, and a daughter Ariah Talea Housley. It's time to give her a virtual hug!
'Kenan and Kel': From Best Friends to Fathers of Four! 
Time to revisit the iconic 90s sitcom Kenan and Kel! Remember the wild shenanigans these two best friends in Chicago got up to? Well, it's been a long time since the show ended, and Kel Mitchell is now a father of four adorable children – two boys and two girls!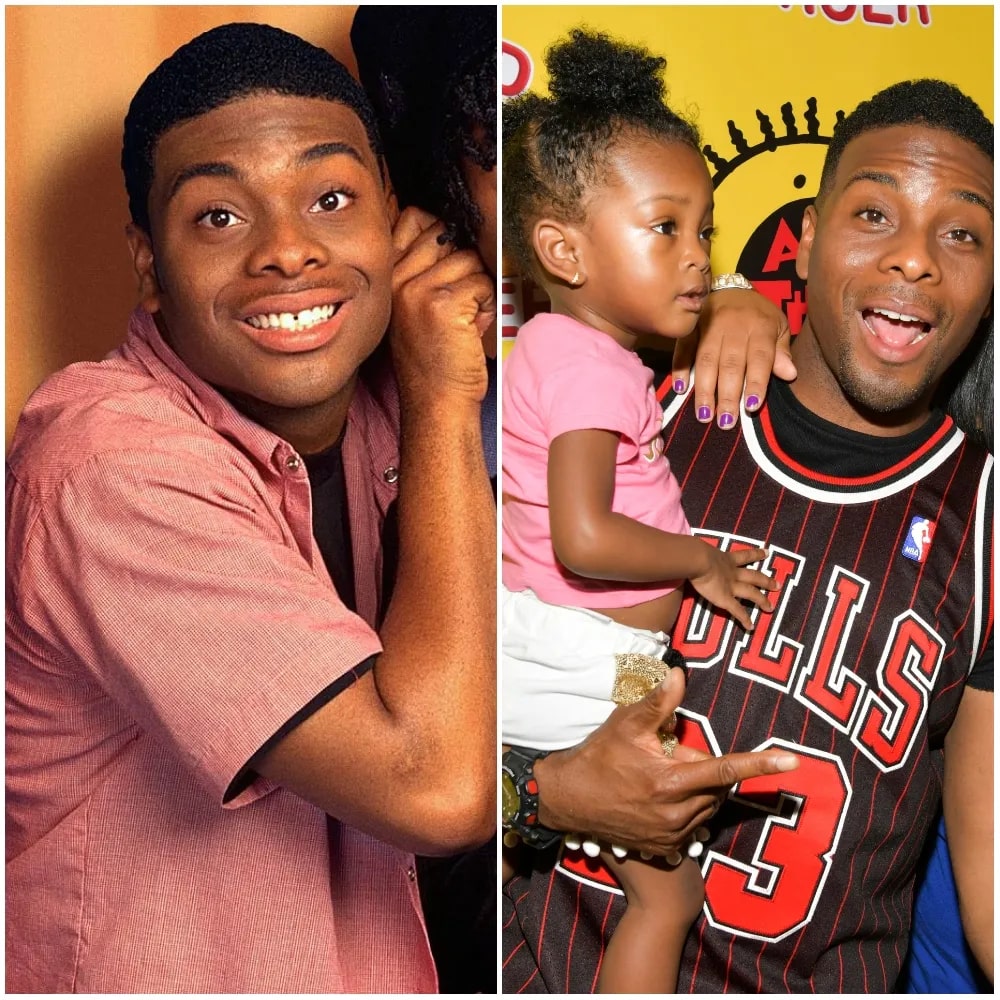 Kel has two children from his marriage to Tyisha Hampton and two more from his marriage to rapper Asia Lee. So, if you ever wondered what happened to Kel, you know the answer!
From Terrors to Fathers: The Transformation of Justin Tyler Berfield and Frankie Muniz
From playing the role of an insolent and violent brother in Malcolm in the Middle, Justin Tyler Berfield is now a father. Along with him, the series lead character Frankie Muniz also become a father.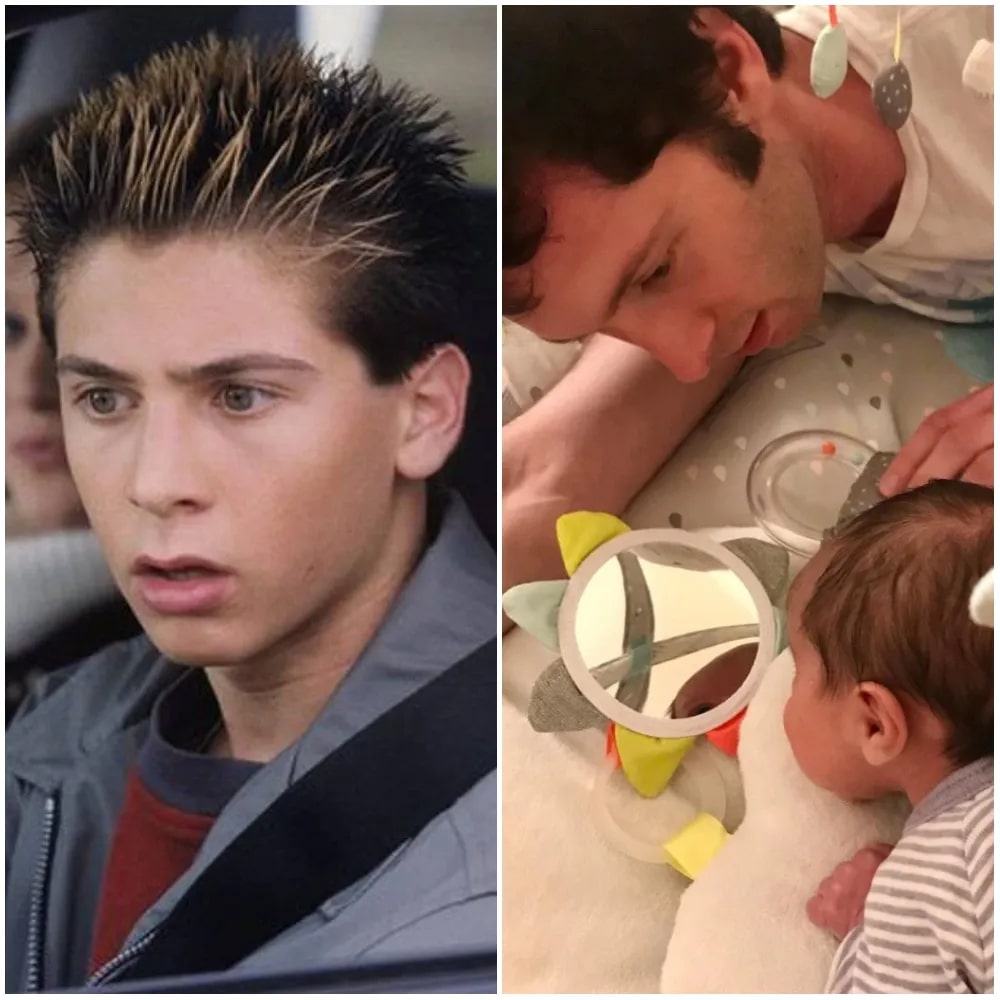 The transformation of both actors from playing mischievous children to raising their little bundles of mischief is unbelievable. Hal and Lois, their parents on the show, could never have imagined this! It just goes to show how time flies when you're having fun.
Raven Goodwin: From 'Just Jordan' As Tangie Cunningham to Mom of Riley Rosa Bell Battle 
It has been a while since we've caught up with former Nickelodeon star Raven Goodwin, who played Tangie Cunningham, Jordan's cousin, in the hit comedy series Just Jordan.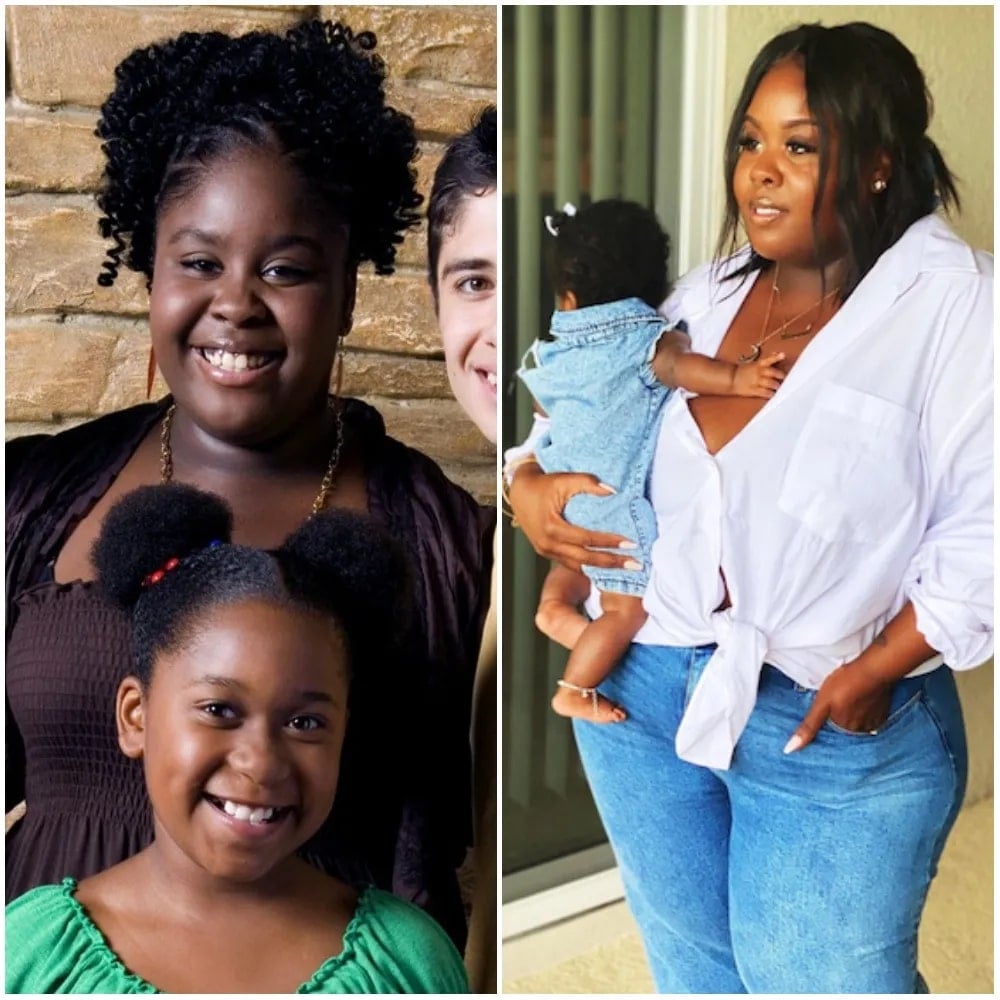 From her character's crush on Tony Lee to her recent announcement of her engagement to finance executive Wiley Battle, Raven has come a long way. The former child star recently welcomed a daughter, Riley Rosa Bell Battle. We can only imagine the joy and love that Raven and Wiley must be experiencing!
From "Urkel" to Fatherhood: Jaleel White's Incredible Journey 
Remember Jaleel White's iconic role as the lovable nerd Steve Urkel from the '80s hit show Family Matters? Who would have thought that the character who was only supposed to be in one episode would become a hugely popular star of the show?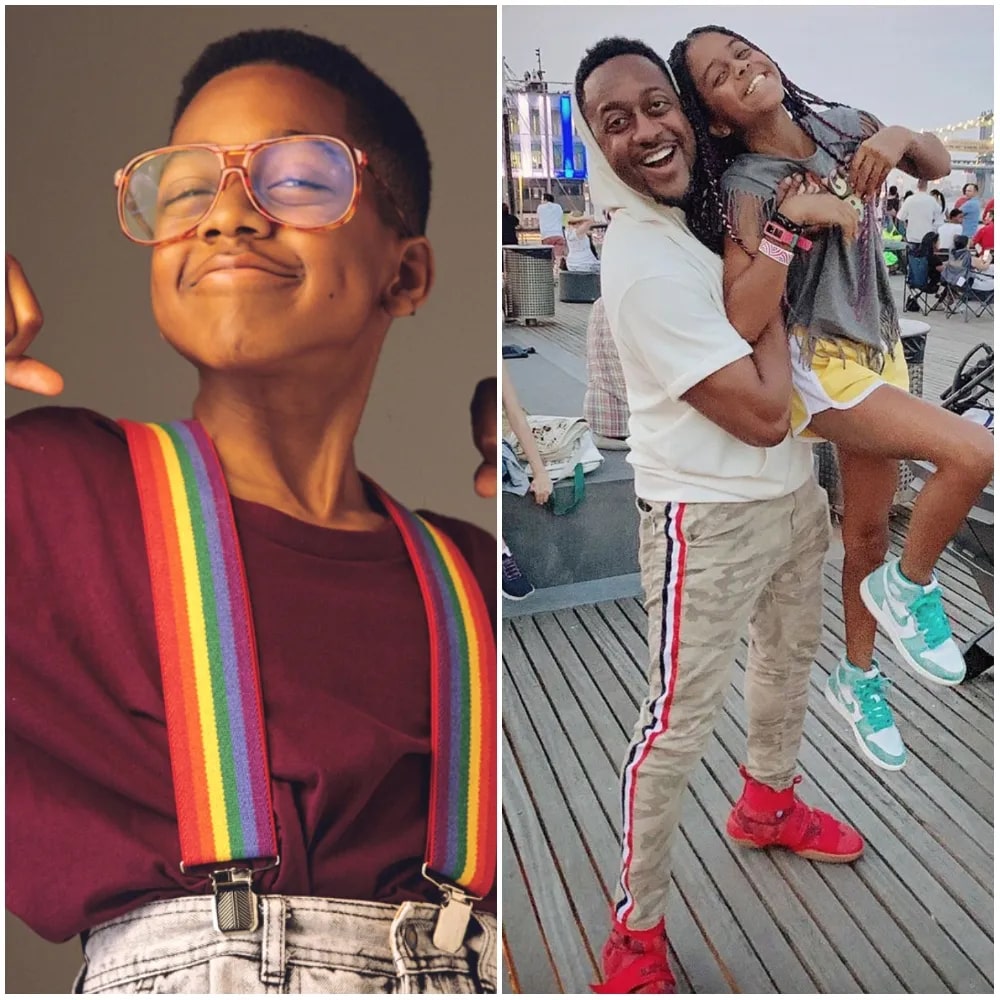 Now a father of one, the irrepressible White had a daughter, Samaya, with his ex-girlfriend Bridget Hardy. After decades in the spotlight, White's journey is still going strong. Here's wishing him and little Samaya all the best!
Melissa Joan Hart: A Mom and A Witch! 
Melissa Joan Hart, the beloved star of Sabrina the Teenage Witch, is now a mom of three with musician Mark Wilkerson. We wonder if her sons, Tucker McFadden, Mason, and Braydon, have inherited their mom's magical powers.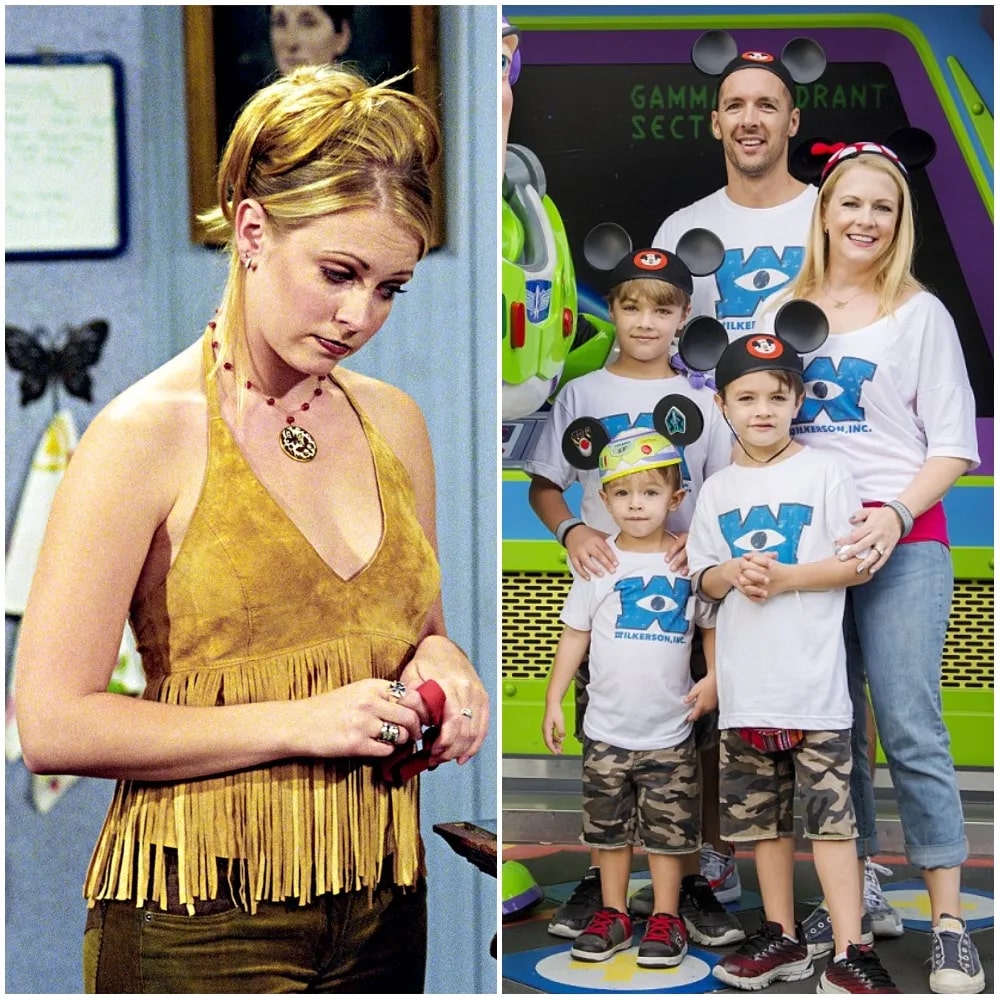 Hart's character Sabrina lives with her aunts Zelda and Hilda and the magical talking cat Salem on the show, which has been rebooted on Netflix. As Hart's children have grown up, so has our favorite childhood witch!
Vada Lives On: A Look Back at Anna Chlumsky's Career
We all remember Anna Chlumsky as the lovable Vada from the 1991 coming-of-age movie My Girl. At only 11 years old, this was Chlumsky's big break, and she starred alongside mega child star Macaulay Culkin.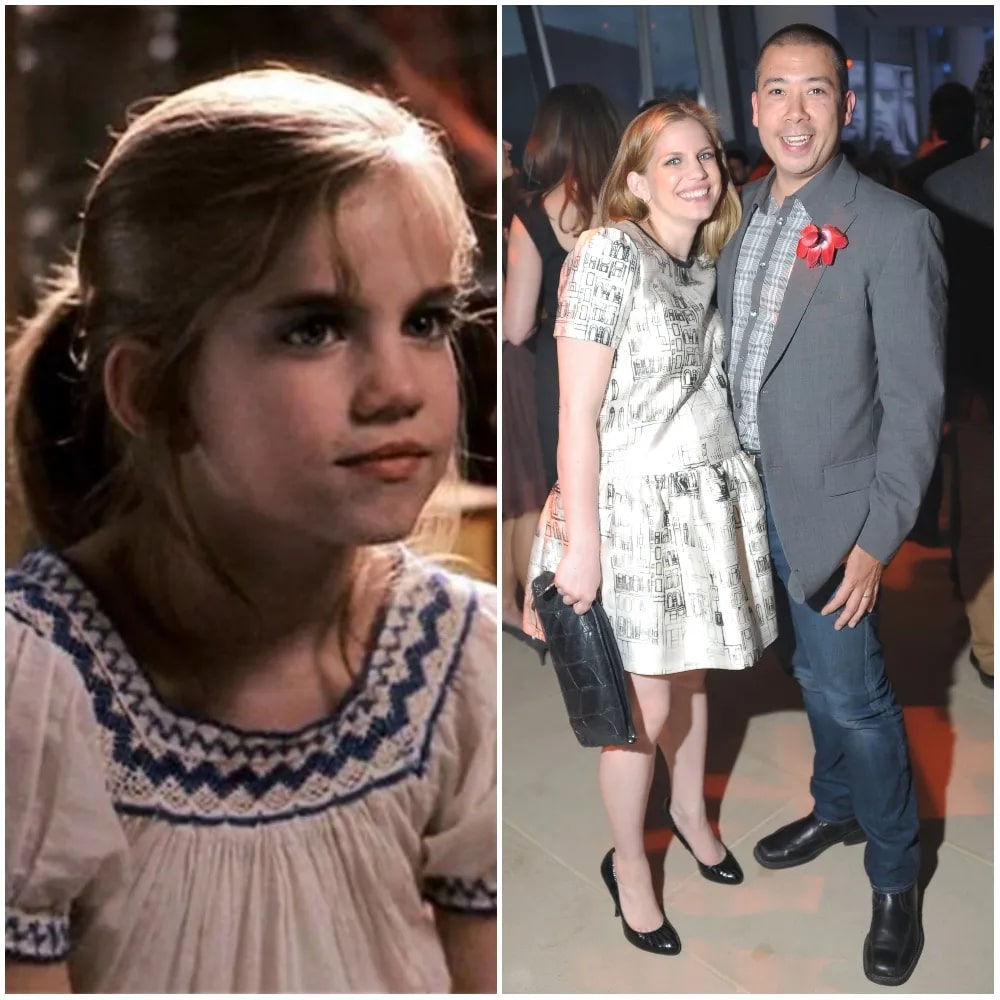 Since then, she has gone on to play foul-mouthed Amy on the popular television show Veep. The actress announced her engagement to soldier Shaun So, and the couple later married. Together, they have two daughters. Though she has accomplished so much, we will always remember her as Vada!
From Little Bindi to Mama Bear: Bindi Irwin's Incredible Journey 
From a two-year-old appearing on The Crocodile Hunter Diaries to becoming a mama bear, Bindi Irwin has had an incredible journey. At just nine years old, Bindi was already hosting her wildlife documentary show, Bindi the Jungle Girl.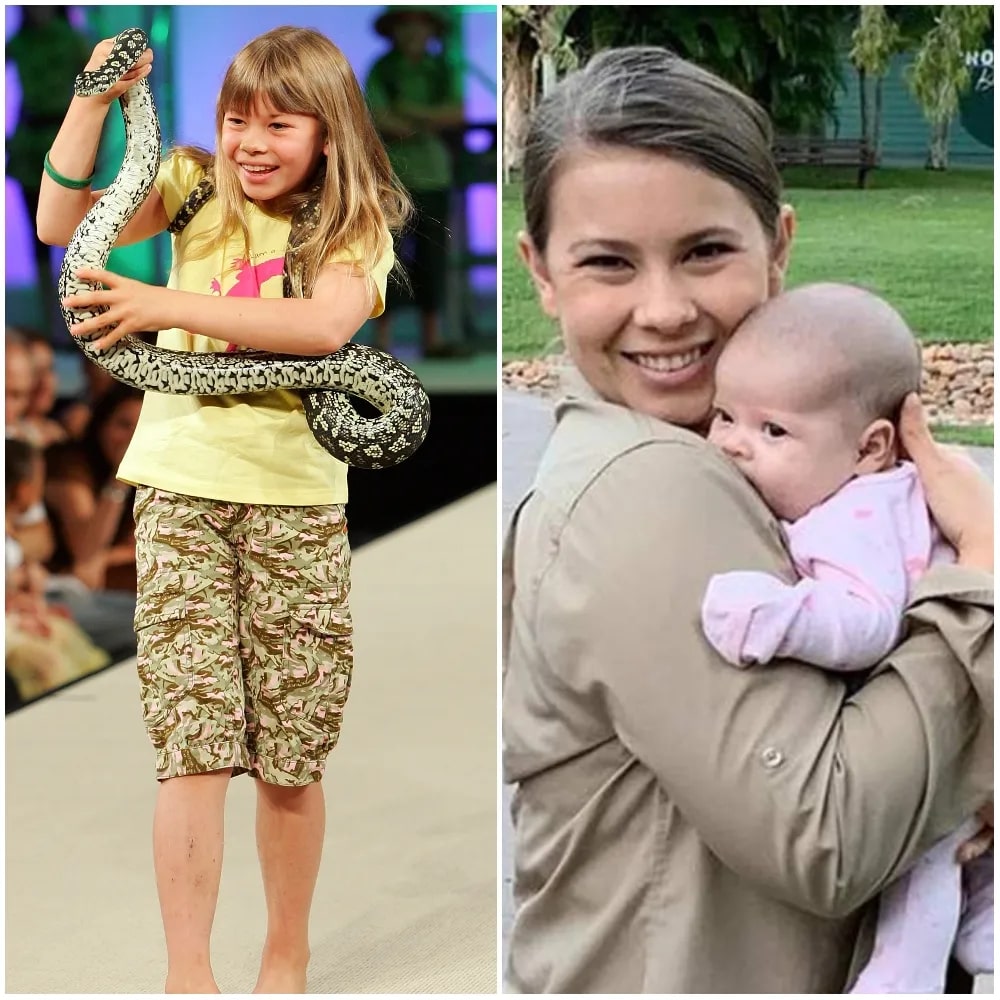 Unfortunately, Bindi lost her dad at the young age of eight. But life moves on – Bindi continued to follow her dreams, marrying American professional wakeboarder Chandler Powell. The couple welcomed their daughter, Grace Warrior Irwin Powell, a year later, marking a new chapter in Bindi's life.