Wonders Of The Ancient World: Discoveries And Artifacts That Will Astonish You
The archaeological world is exciting and shows us how other civilizations once lived. Archaeology allows people from anywhere worldwide to understand how the past and present are interconnected (or, in some ways, vastly different).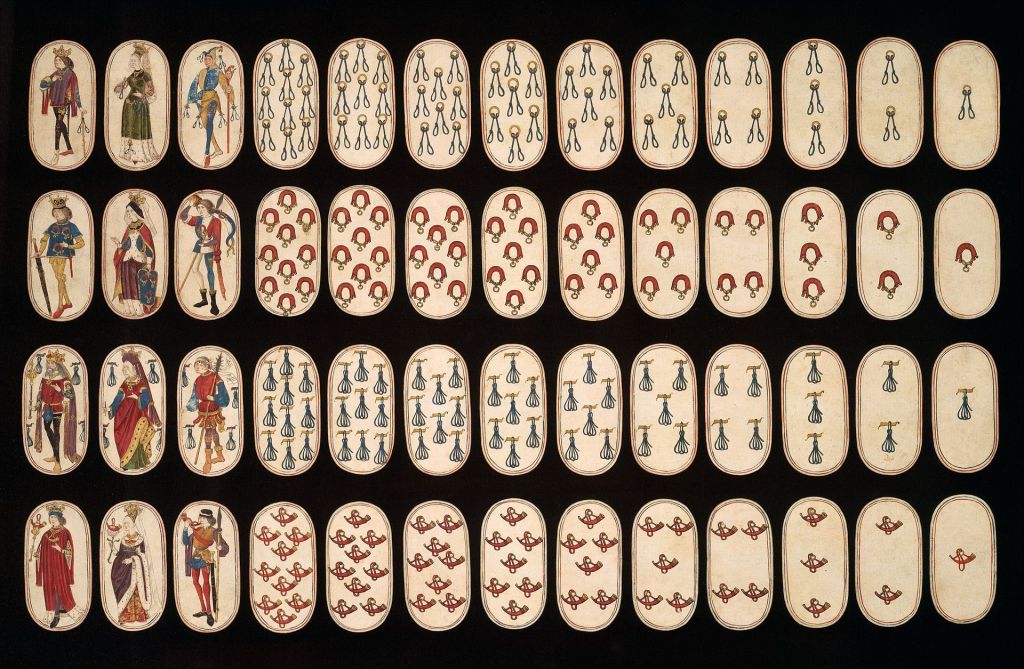 Bridging the gap between thousands of years to today can help us grasp how people back then experienced their existence and the necessary tools and objects that they used to either survive or utilize. Here are 30 cool discoveries that archaeologists have dug up from 2022, 2021, and prior, along with other historical artifact findings. 
2,400-Year-Old Fruit Baskets
In 2021, archaeologists found a hoard of ancient artifacts in the under-the-sea Egyptian city of Thonis-Heracleion. They discovered wicker baskets of doum (the fruit of an African palm tree), grape seeds, and Greek ceramics.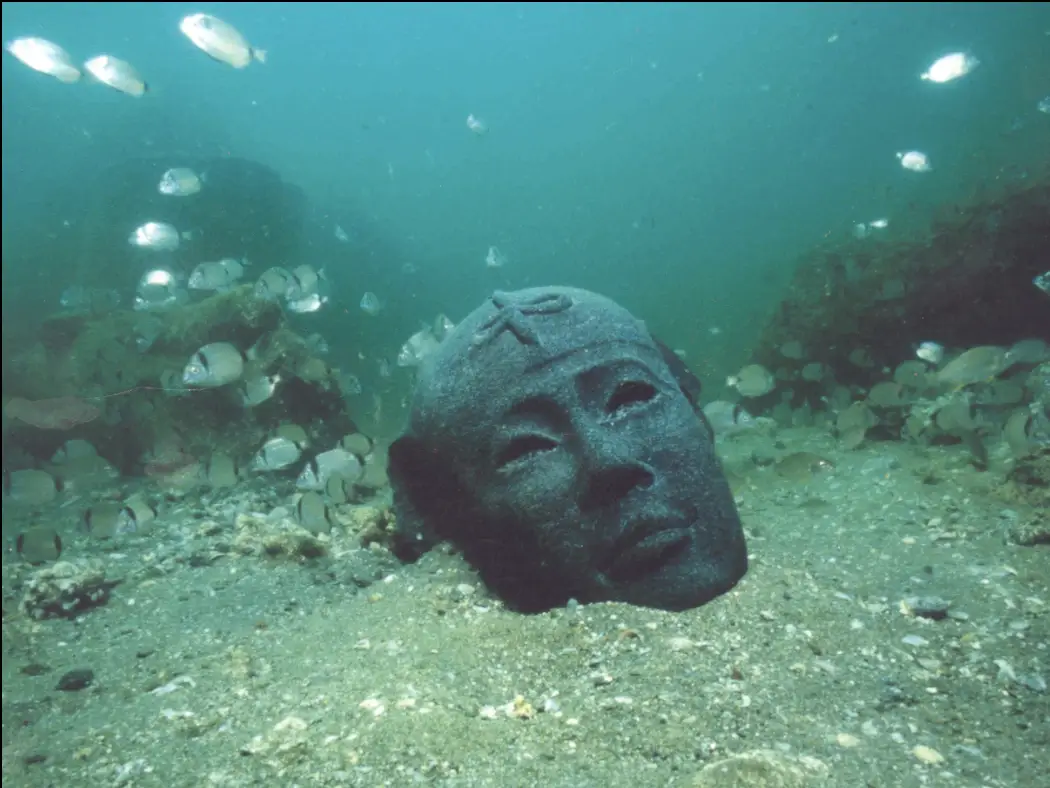 The 2,400-year-old untouched fruit baskets date back to the fourth century BCE and were discovered by a team of researchers from the European Institute for Underwater Archaeology. The team was led by Franck Goddio, a French marine archaeologist, who discovered the Thonis-Heracleion ruins 20 years ago. 
Graves Near Stonehenge
In February 2021, British archaeologists discovered two ancient graves in close proximity to the prehistoric monument of Stonehenge, located in Salisbury. The two graves discovered were estimated to be around 4,500 years old, as dated as the stones in the central circle of the henge.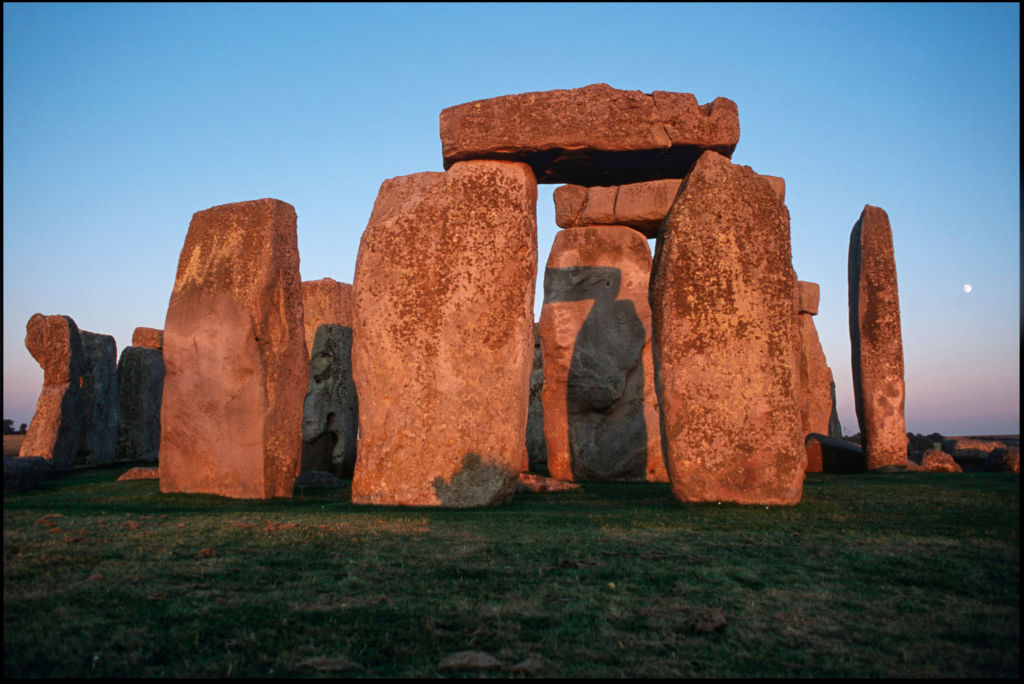 The graves belonged to a mother and baby and were thought to be related to those that built the circle. Although it's not definitively confirmed, the builders may have been the relatives of the mother and baby, or children or grandchildren. Based on additional evidence discovered in 2022, researchers suggested that Stonehenge is a burial ground of some sort.  
Egypt's Lost City
In 2021, a "lost golden city" was uncovered in Egypt, 300 miles south of Cairo, the capital city of Egypt. It's considered to be one of the biggest ancient cities ever discovered in Egypt and is also one of the most important finds since the discovery of Tutankhamun's tomb a century ago.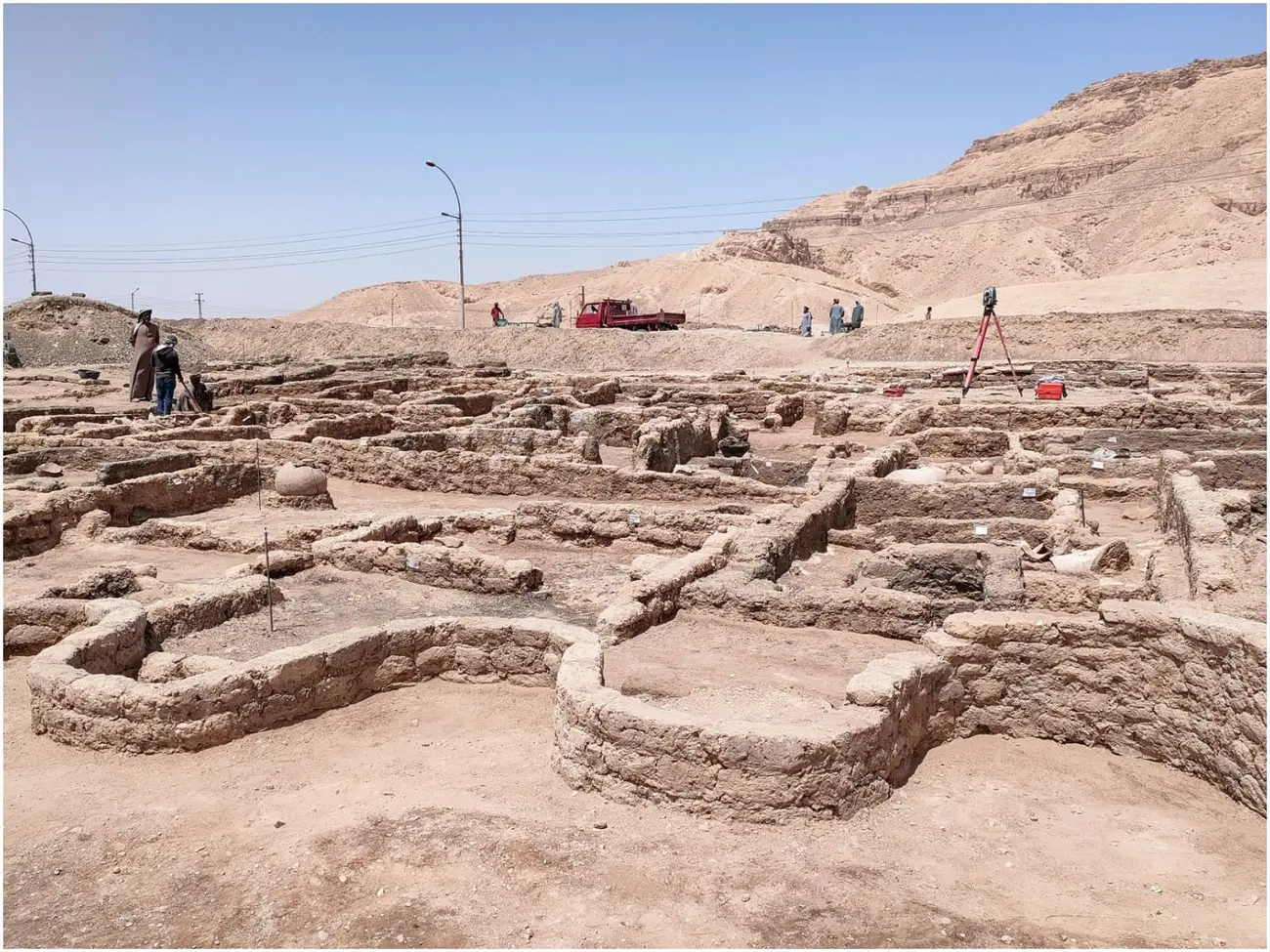 The team that discovered this ancient city remarked: "The Egyptian mission under Dr. Zahi Hawass found the city that was lost under the sands. The city is 3,000 years old, dates to the reign of Amenhotep III, and continued to be used by Tutankhamun and Ay." Remarkably, the found city features several neighborhoods, 10-foot intact walls, and a bakery. 
Tobacco In The U.S. West
On October 11, 2021, the earliest evidence of tobacco use was discovered in northern Utah. This discovery dates back about 12,300 years, and the leaf is thought to have been utilized by hunter-gatherers for preparing food.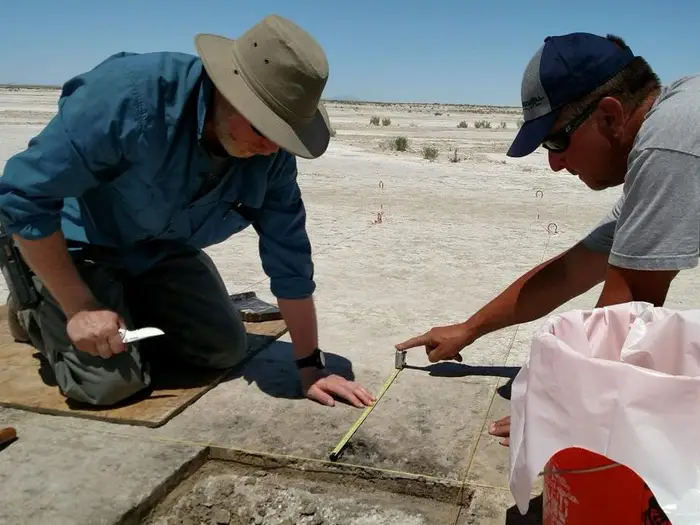 Four charred tobacco seed plants were discovered in an ancient, manmade fire pit. This is quite astounding because archaeologists think that this addictive plant may have been used by humans about 9,000 years earlier than was previously thought. The researchers also found seeds, a few of which were from wild tobacco plants. 
3-Foot Sword
In October 2021 in Israel, an amateur diver found a three-foot-long ancient sword from the crusade era as he was exploring the Carmel coast waters. The diver, Shlomi Katzin, discovered a giant sword adorned with shells and marine life, 13 feet under the Mediterranean waves.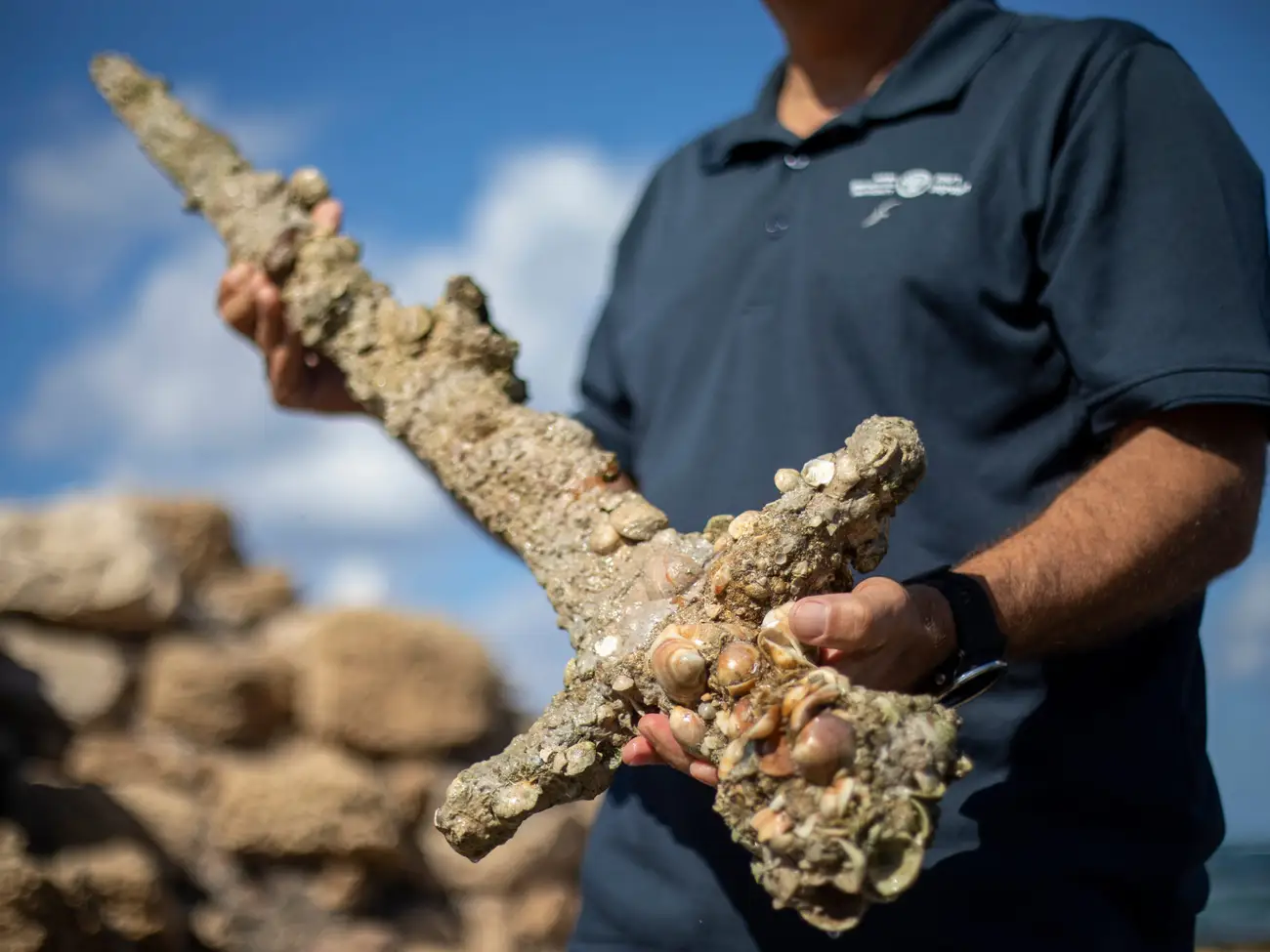 Katzin also came across giant metal and stone anchors and pieces of pottery hiding in a 1,000-square-foot sandy seabed patch. He reported his discoveries to the Israel Antiquities Authority, and they concluded that the incredible sword was from between the 11th to 13th centuries. 
Egyptian Mummy With A Golden Tongue
Archaeologists in Egypt in February 2021, discovered a mummy buried with a golden tongue in its mouth. Both Egyptian and Dominican archaeologists uncovered 16 burial shafts at the Taposiris Magna Temple close to Alexandria, in El Bahnasa, Egypt.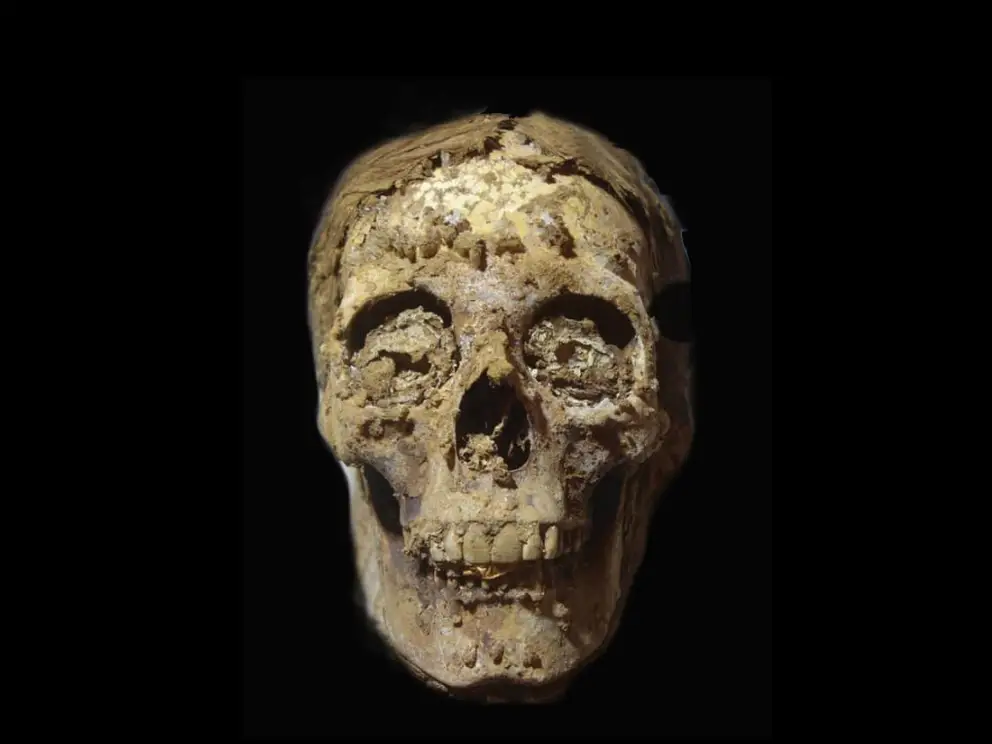 During their search, they found a mummy with a golden amulet in the shape of a tongue resting in its mouth. The amulet is an important honor and is thought to give the dead the ability to communicate with the gods. 
Evidence Of Roman Crucifixion In England
In December 2021, a skeleton in England was discovered with a nail in its foot, signaling rare evidence of Roman crucifixion. Researchers located in Cambridgeshire were analyzing findings from the digging of an ancient Roman settlement. After they did research about the uncovered bones, they found evidence of crucifixion.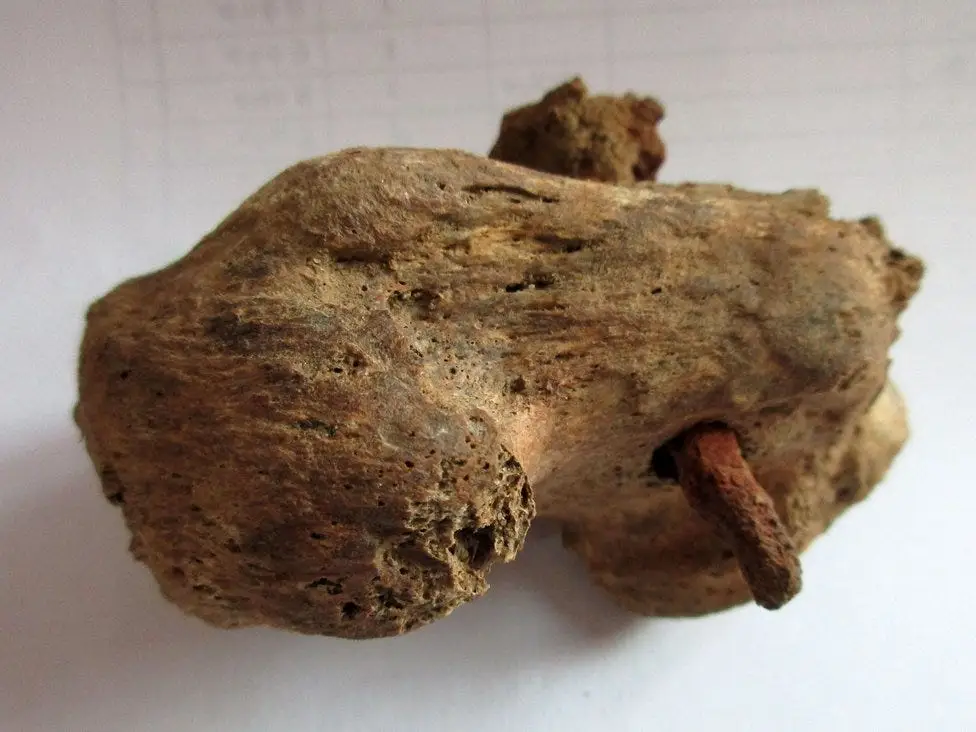 Crucifixion was considered to be fairly common during the Roman era, but not many pieces of evidence of it exist. This rare find is known as the fourth crucifixion in the world, with its status as being the best-preserved one of the few.
Roman Slave Quarters In Pompeii
It was in November 2021 that archaeologists in Pompeii, Italy, discovered remarkably well-preserved 2000-year-old slave quarters. Frozen in time from the Mount Vesuvius eruption in 79 AD, the room contained beds, amphorae (a type of container with a pointed bottom), ceramic pitchers, and a chamber pot.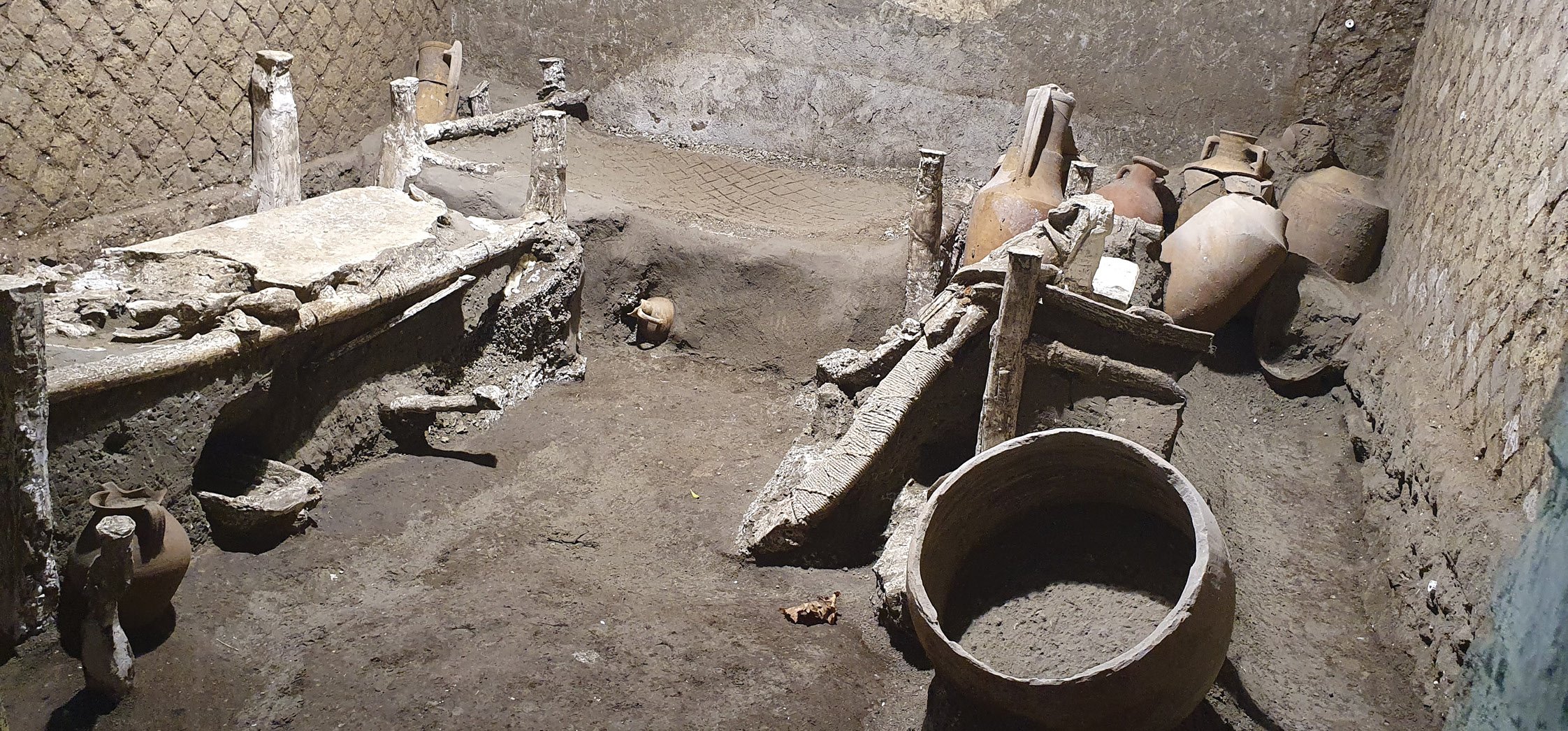 The findings, according to Gabriel Zuchtriegel, director-general of Pompeii's archaeological park, were identified as a "window into the precarious reality of people who seldom appear in historical sources."
Mummified Ancient Pharaoh
At the end of 2021, it was reported that 3D CT scanners had been used to digitally "unwrap" a mummified Egyptian pharaoh. The images of Amenhotep I's body showed "unprecedented detail," stated Sahar Saleem, a professor of radiology and primary author of a study on the mummy.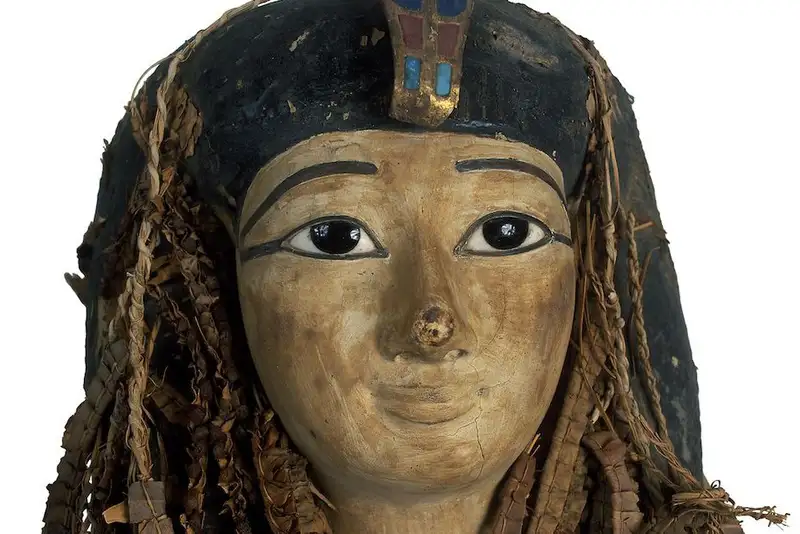 Amenhotep was the second Pharaoh of Egypt's 18th dynasty who ruled for over two decades in 1526 BC. The scans uncovered the Pharaoh's age, height, and facial features, among other details. 
2,000-Year-Old Roman Dagger
A volunteer archaeologist found a dagger from the Roman era that showed intricate details of an ancient battle. The dagger was uncovered in the mountains of Graubünden, a region of Switzerland, which is an area that's believed to have been the site of a lost battlefield where Roman soldiers battled Rhaetian warriors in around 15 BC.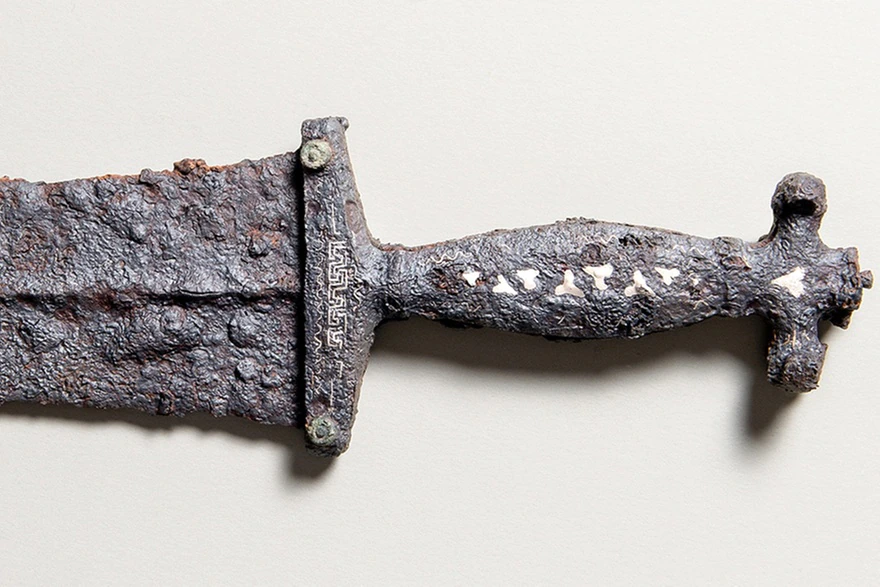 The dagger, reported to have been from approximately 15 BC, is a very rare gem to find. The team who discovered it explained that only four of its kind had ever been found in former Roman territories. 
4th Century Wine Found In A Nobleman's Tomb
In Germany, the oldest wine ever was discovered in a Roman nobleman's tomb from the 4th century. It's believed that the preservation of the beverage in the 1.5-liter bottle was possible due to a large amount of thick olive oil covering the bottle's entirety.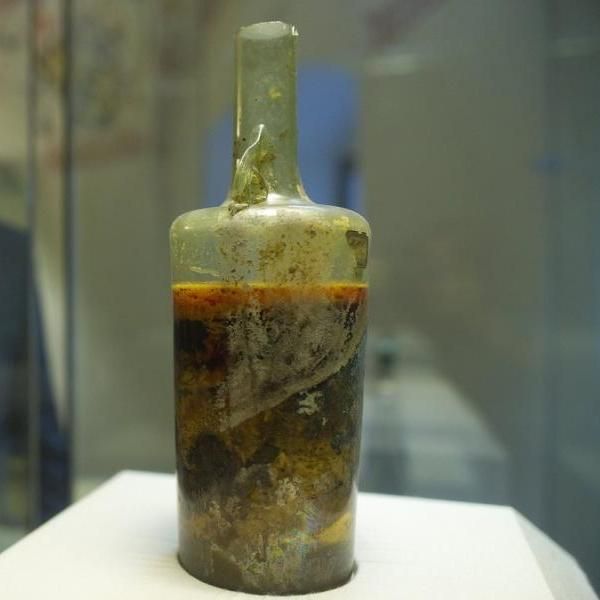 The olive oil was intended to seal the wine and protect it from exposure to the air, as well as a hot wax seal. The tomb contained two sarcophagi, one holding the body of a man and one of a woman. A source infers that the man was a Roman legionary and the wine was a provision for his celestial journey. 
Elizabeth I And Elizabeth II's Coronation Gloves
It's a well-known fact that Britain's royal family is all about tradition, and their outfits are a massive setpiece. During coronation ceremonies, the Monarch's right-hand glove is removed to allow for the coronation ring to be placed on her finger. Elizabeth I's (1559) glove was discovered, as was Elizabeth II's (1953) glove.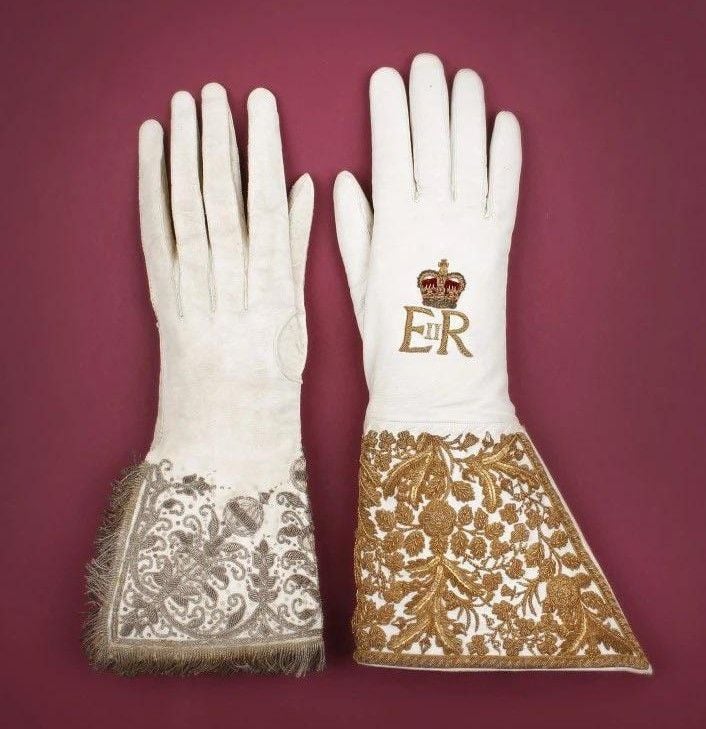 This ceremony is referred to as The Wedding Ring of England, and the ring is worn on the fourth finger of the Sovereign's right hand and represents their commitment to their realm. 
Fossilized Bread In Pompeii
Buried under 20 feet of volcanic ash and pumice from the eruption of Mount Vesuvius in 79 AD, Pompeii was heavily preserved. Excavations have uncovered many of the 11,000 inhabitants of the village but also certain objects that enable us to get a glimpse into what Roman life was like during that time.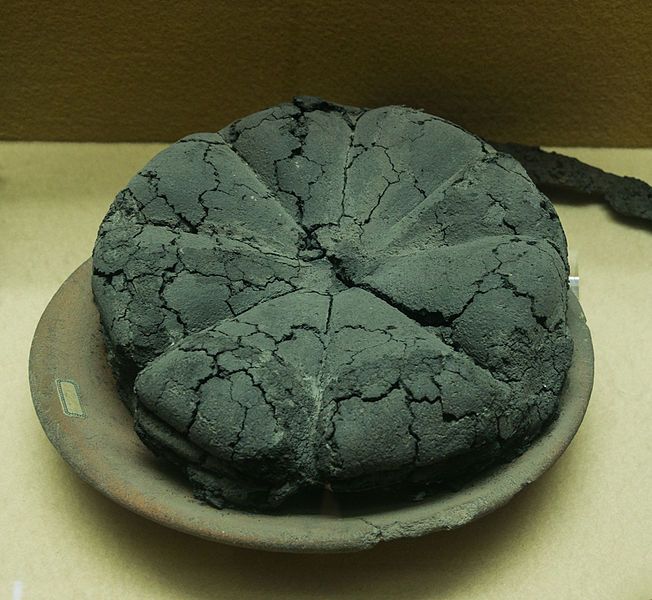 Fossilized bread was one of the objects found. A Herculaneum loaf is a stamped sourdough bread loaf that was partially preserved due to being carbonized. 
Oldest Full Deck Of Playing Cards
Called the Flemish Hunting Deck (also known as Cloisters), this set of playing cards is the oldest known complete set of typical playing cards ever discovered. They were made in the fifteenth century (circa 1475-1480), consisting of hand-drawn images and hand-painted card stock.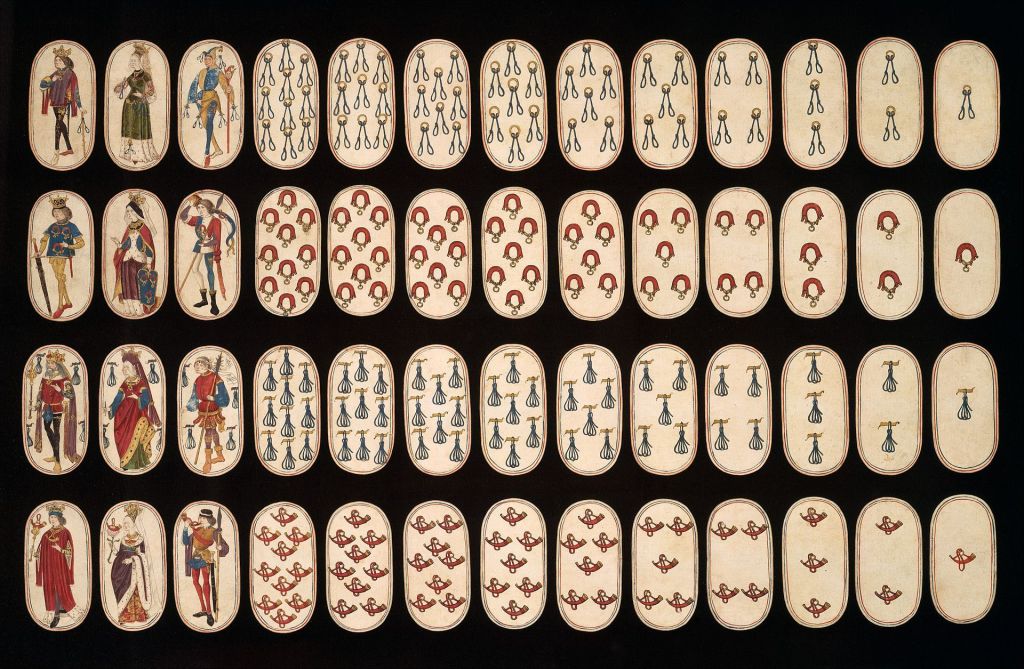 This medieval card deck had a King, Queen, Knave, and numerical cards from one to ten in each of four suits which refer to the activity of hunting, a practice of the nobility. They are now owned by New York's Metropolitan Museum of Art. 
Napoleon's Toothbrush
This stunning artifact did, in fact, belong to the French emperor Napoleon Bonaparte in the 1790s. Even though the use of toothbrushes had only begun to be promoted in the late 17th century by French dentists, the Chinese may have been using them since the Tang Dynasty (619-907 AD).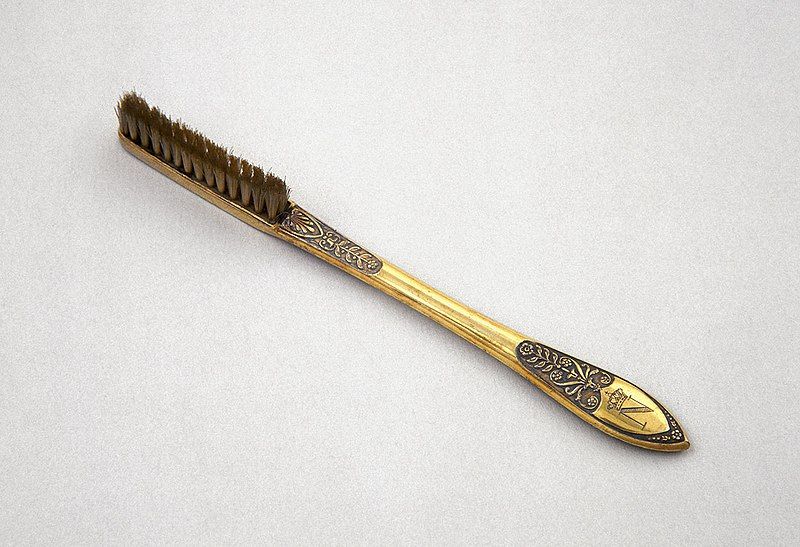 Napoleon brushed his teeth daily using opium-based toothpaste. His toothbrush had a silver gilt handle and bristles made out of horsehair. The handle has his monogram "N" on it. 
Drawing From A 13th-Century Boy
This drawing is from a boy, Onfim, who lived in Novograd (present-day Russia) in the 13th century. He wrote notes, homework exercises, and drawings of himself, his teachers, knights, and horses.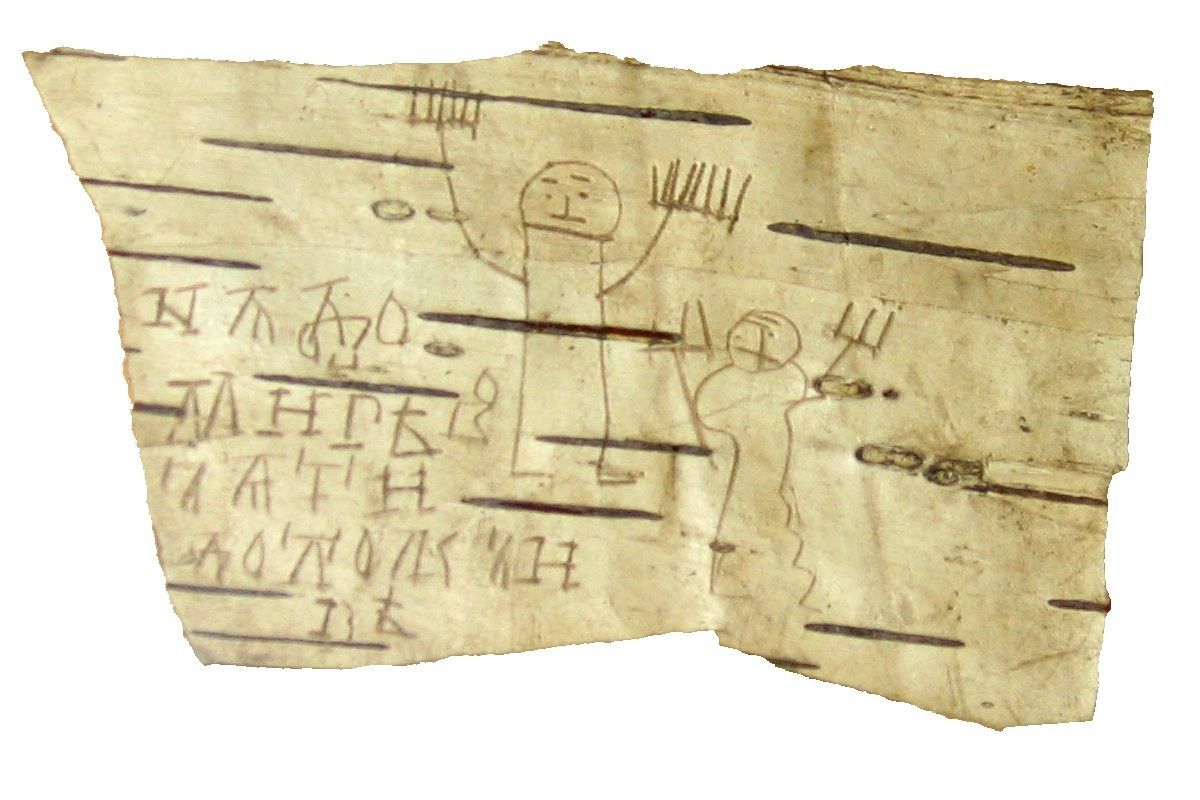 The drawings were etched onto soft birch bark, which was preserved in the clay soil of the region where he resided. Onfim was believed to have been seven years old when he created these illustrations and markings, leaving seventeen known birch bark drawings behind.   
Girl Buried With A Crown Of Flowers
The skull of a young girl from the 3rd century (around 300 and 400 BC) was found in the necropolis of the Greek city of Patras. She was wearing a crown of flowers on her head made from bronze wires and painted myrtle flowers made from ceramic clay. Her skull was exhibited in the Patras Archaeological Museum.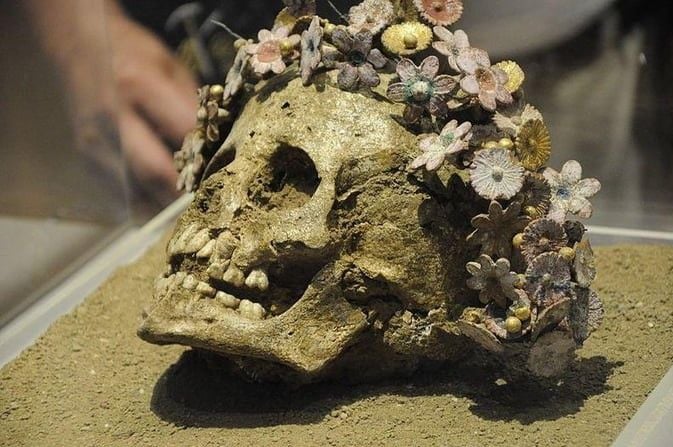 Typically people were buried wearing wreaths made of actual flowers, but some were given metal ones. 
Roman Rock Crystal Die From The 1st Century
This Roman die dating back to the 1st century of the Roman Imperial period consisted of rock crystal, and it shows us that not too much has changed since previous centuries. Housed at the British Museum, the die has its numbers in the exact position (marked one through six) as modern dice.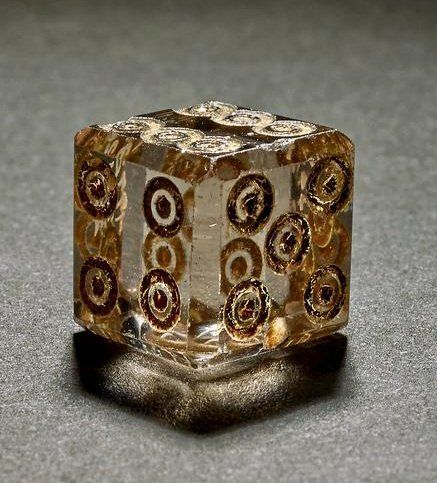 However, this die isn't even close to being the oldest-known one, which dated back to 3100 BCE. This is an incredible example of how one object back then is still used in the same way as it is today. 
65 Million-Year-Old Fossilized Unhatched Dinosaur Eggs
Discovered in Guangdong, a southern Chinese province, in 1984, this 65 million-year-old dinosaur nest has the embryonic remains of 19 unhatched dinosaur eggs. Some of the eggs of this nest are so impeccably preserved that it's possible to observe the curled-up embryonic creatures inside of them.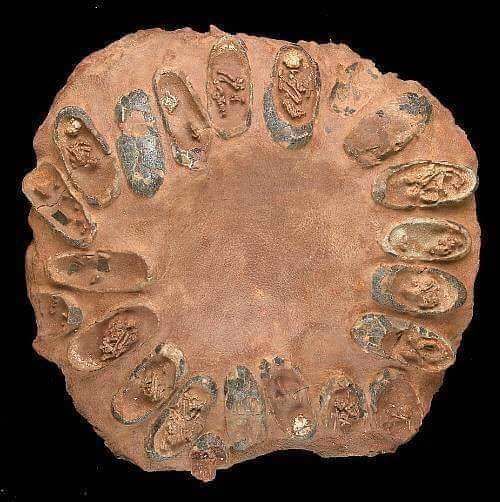 In 2003, the Cretaceous-era nest was sold to a collector in America and was then re-sold for $420,000 in 2006. Embryonic dinosaur fossils are extremely rare to find, so the fact that these were discovered is quite astonishing. 
18th Century Obstetrical Manikin
The fabric doll of a tiny child emerging from a fabric womb is even more intriguing than it appears to be. Made in the 18th century, this life-size obstetrical manikin was one of the first of its kind to be used by Angélique Marguerite Le Boursier du Coudray. She called it "the machine."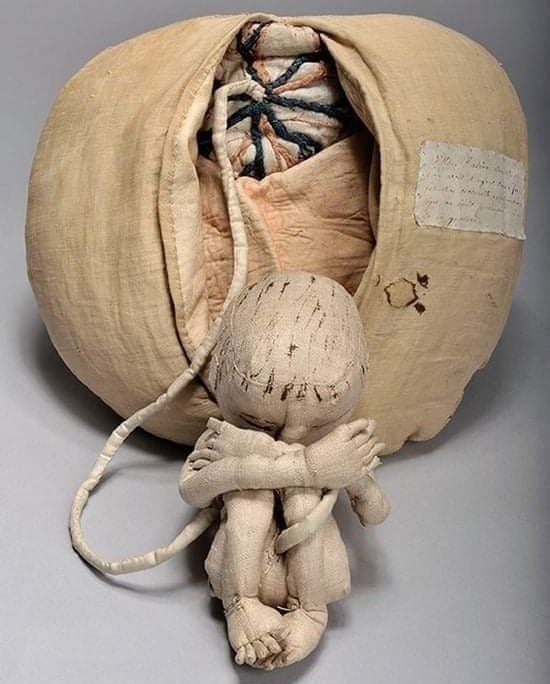 Madam Coudray was a trail-blazing French midwife known for teaching the practice of childbirth and midwifery to rural women, in the hopes of attempting to reduce infant mortality. Her manikin was so accurate and intricate that the Academy of Surgery deemed it a suitable model for real childbirth practice. 
17th Century Assassin's Poison Cabinet Disguised As A Book
This hollowed-out book contains secret departments for poisonous plants, and it was first auctioned in 1682. The handwritten paper labels with Latin words name the various plants meant to go in each drawer: castor oil plant, thorn apple, valerian, deadly nightshade, and others.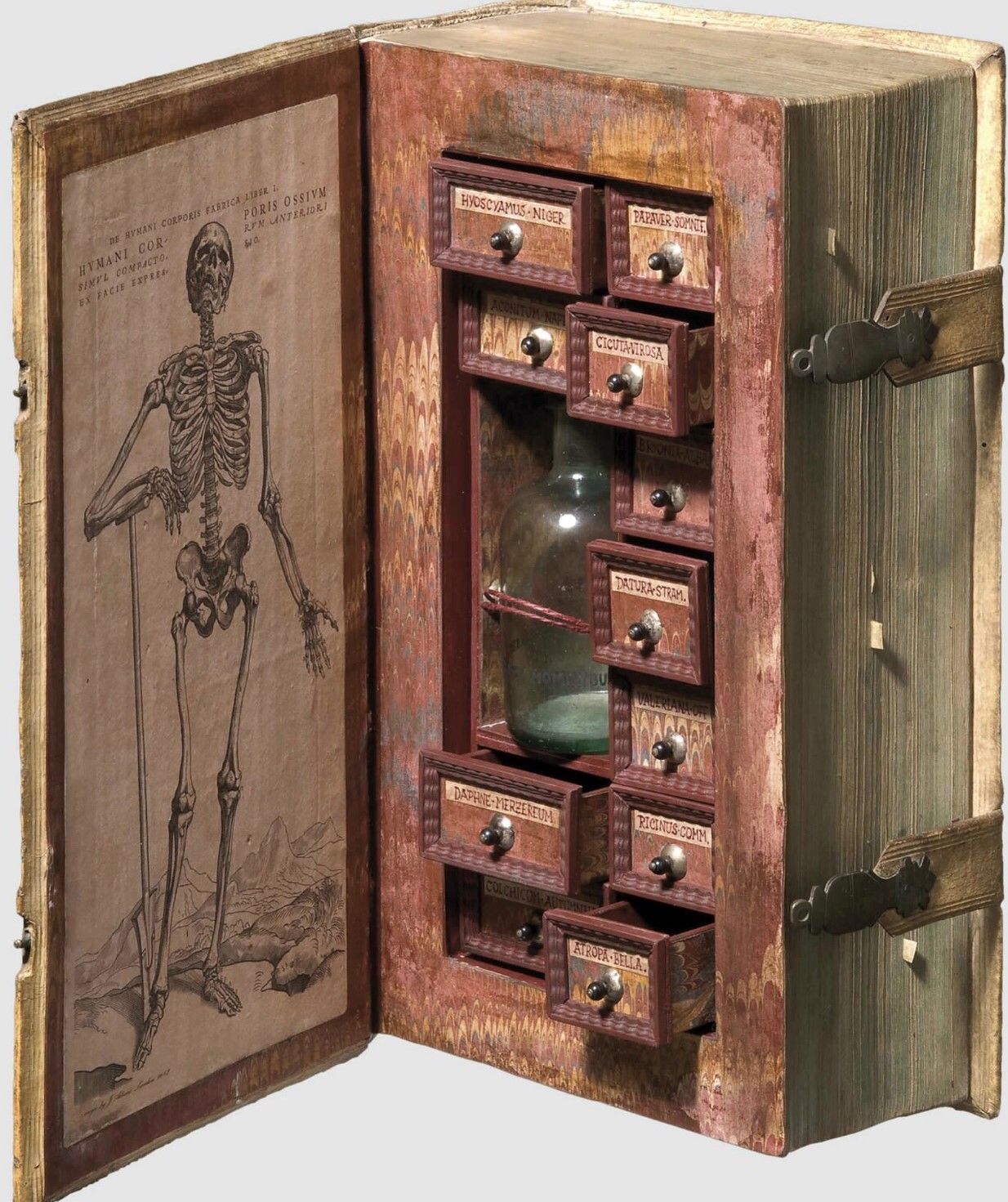 Even though these plants really are poisonous, they were also used as ingredients for herbal remedies and concoctions. Despite this assassin's intentions, he might have actually just had a very embellished medicine cabinet. 
Beads, Amulets, And Charms Found In Pompeii
Discovered in Pompeii's Archaeological Park, the vibrant beads, amulets, and charms were made of glass paste, ivory, amber, bronze, bone, and gems. These useful, everyday objects are remnants of the inhabitants of Pompeii before the eruption of Mount Vesuvius occurred. Archaeologists think that these mystical objects could have belonged to a female sorcerer who might have been a victim of the devastating eruption.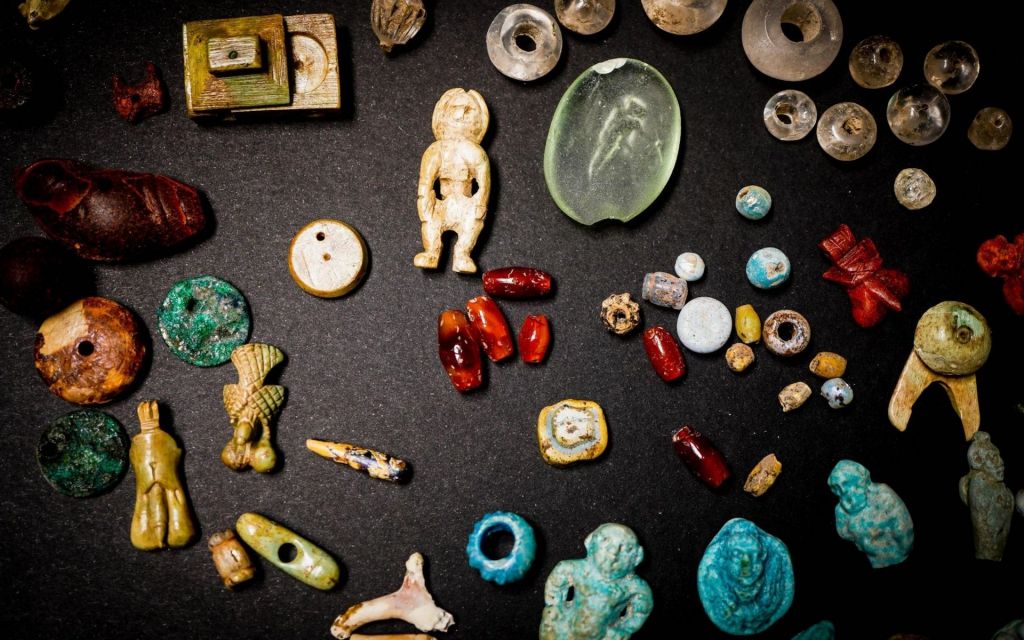 Even though the city of Pompeii was rediscovered in the 18th century, the objects were only found in 2019. 
19th Century Indian Hair Comb And Perfume Holder
This beautiful and small metal hair comb, adorned with a pair of birds and made of precious metals, dates back to 19th century (circa 1890) India. The comb isn't just an average comb, however. It was also used as a holder to store perfume, and the central stopper at the top is where the perfume would go.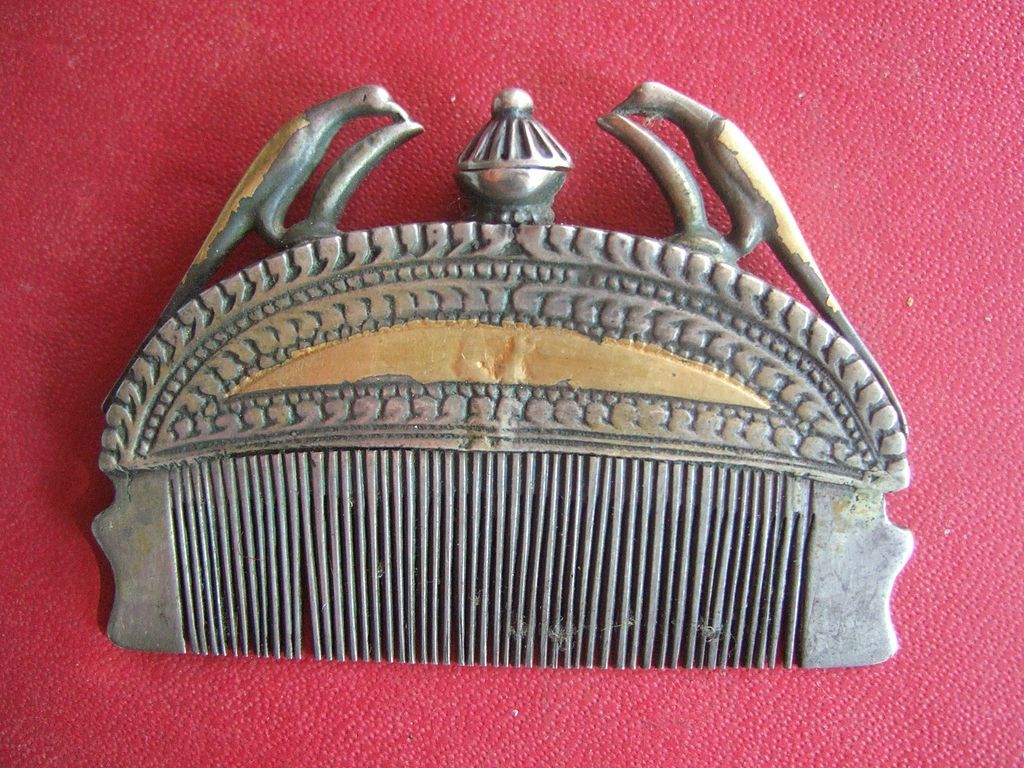 Along with the bird detailing, it's also geometric in design and has a section with a gold leaf. The hand-crafted silver work is also quite delicate and stunning.    
Ancient Roman Folding Knife
Made from silver in 200 CE, this ancient Roman folding knife has many practical uses. Not only does it feature a knife, but also a spoon, a three-tined fork, a spike, a spatula, and a small pick. Talk about a really cool ancient multi-use gadget!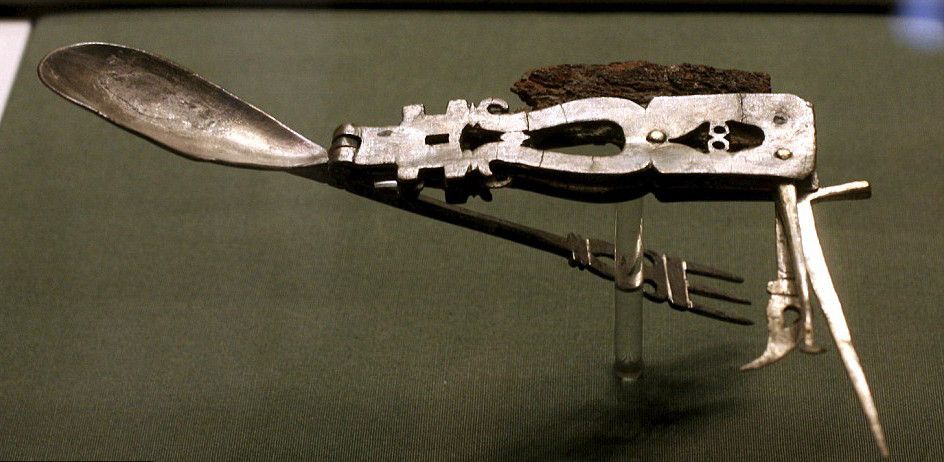 Folding knives weren't uncommon in ancient Rome in those days – they were usually made out of bronze and didn't have so many parts. The pick could have been used as a toothpick, yet archaeologists think that the spike could have been utilized as a tool to get meat from snails.
5th Century BCE Ancient Greek Compact Mirror
This ornate ancient Greek mirror box served a function just like the modern compact mirror. Made of bronze and decorated with the face of the goddess Athena, compact mirrors like this one from the late 5th century BCE were very popular.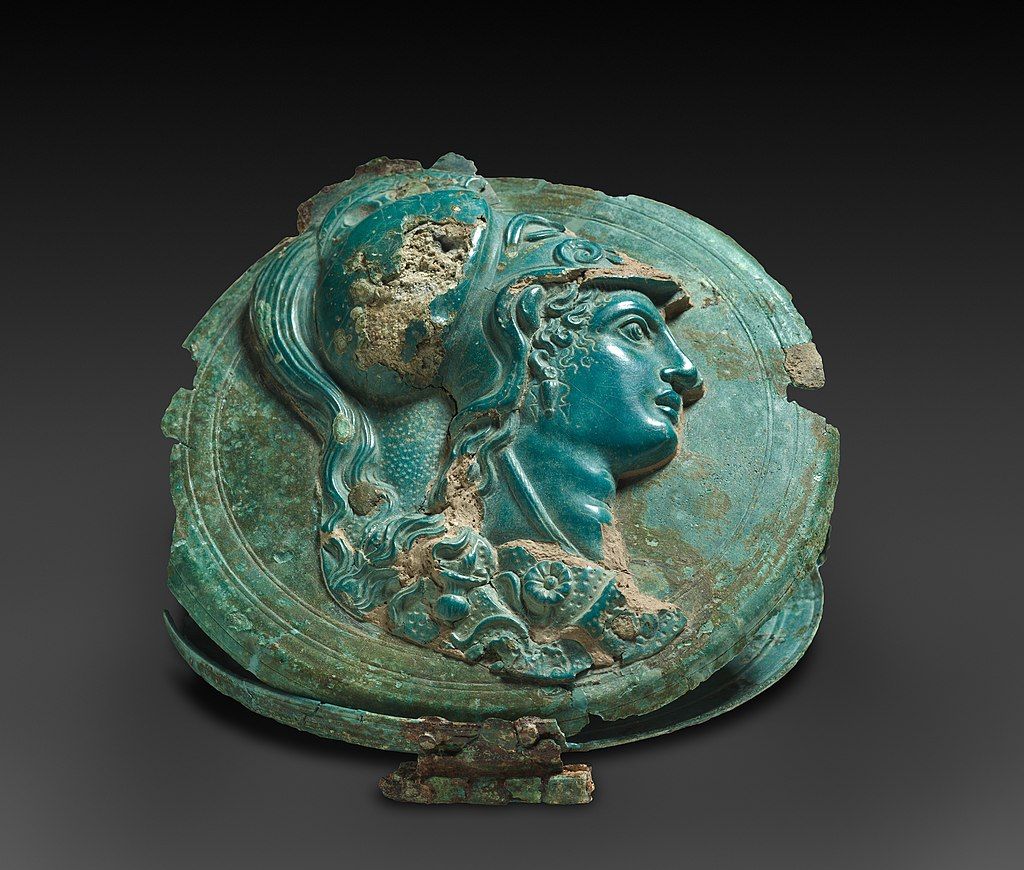 Typically, there was another disk within the cover with the decoration of different mythological figures. Ancient Greeks would use the mirror as a wall decoration when it wasn't being used. Mirrors were used by the ancient Egyptians as early as c. 2900 BC.
Immature Skeletons From Egypt
New evidence suggests that Egypt's ancient city of Amarna may have been built on the backs of children. Archaeologists found graves in one of the cemeteries for builders of Amarna, graves that consist of the immature skeletons of children, teenagers, and young adolescents. Many of these skeletons are believed to have been younger than fifteen.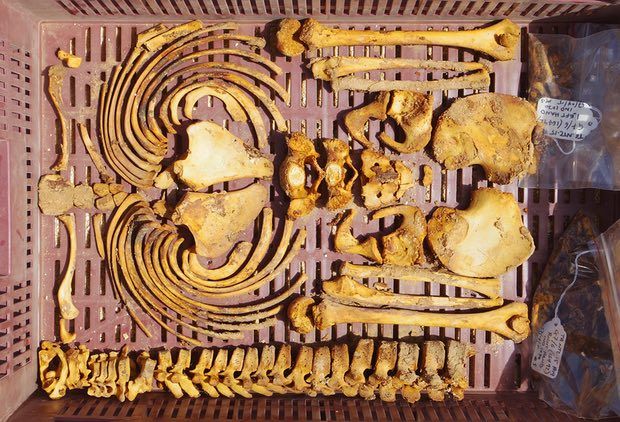 Research determined that a workforce comprising of children and young adults is responsible for building one of Egypt's most iconic and revered cities, including the Pyramids. 
Oldest Known Customer Complaint
This clay tablet (c. 1750 BCE) is the oldest known customer complaint ever recorded. Known as the complaint tablet to a merchant named Ea-Nasir, the tablet was sent to ancient Ur, in modern Iraq.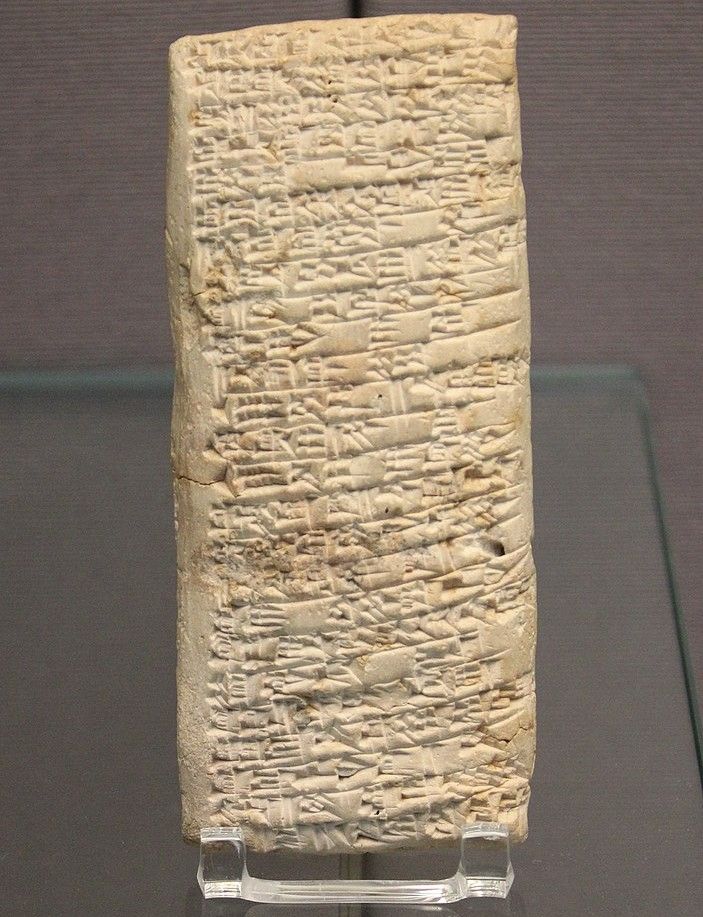 The complaint from a customer, Nanni, was written in Akkadian. She complained about the low quality of the copper he ordered and that his servant who was ordered to pick up the delivery was treated rudely. Wow, imagine that!
Pair Of Intricate Gold Earrings Depicting The Greek God Of Love, Eros
These stunning, very delicate earrings with a disk date back to the Hellenistic period (c. 300 BCE), and are made of pure gold. They depict Eros, the Greek god of love, and are part of the Metropolitan Museum of Art's permanent collection in New York.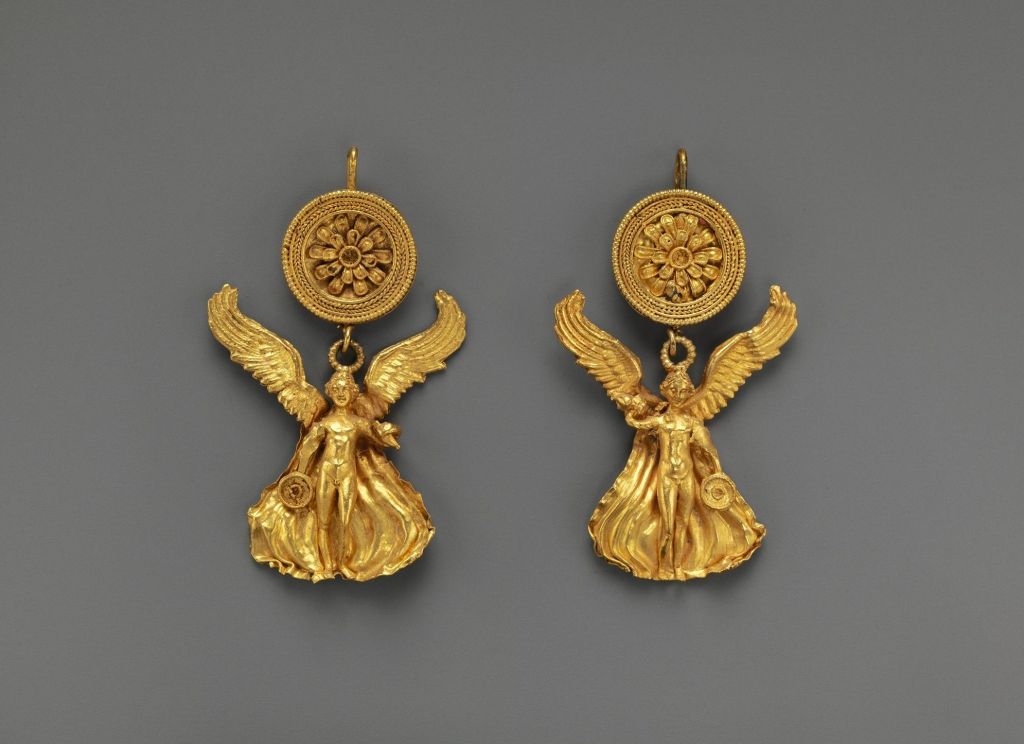 The earrings were discovered in the excavation at an area in Macedonia where the Palace of King Philip was located.
Iranian Toy For Children
You basically didn't have a fulfilling childhood in ancient Iran unless you had a hedgehog made of limestone on wheels! This limestone-carved hedgehog is only one in a series of animal figures mounted on carriages that have been found in southwestern Iran's Susa, near the temple of Inshusinak.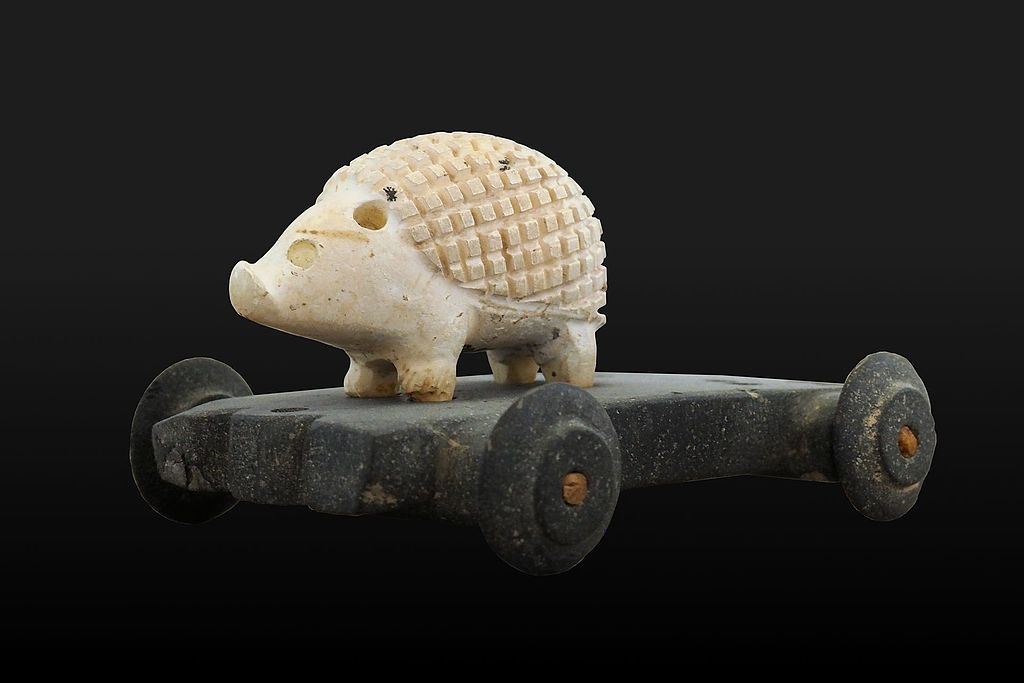 It's believed that the hedgehog dates back to c.1500-1200 BCE and that it was a children's toy.