Where Are They Now?: Your Favorite 80's Actresses
Danica McKellar
Danica landed her most notable role on the Wonder Years in 1988, the show ran until 1993. More recently, McKellar has been open about her struggle moving from a child actress to an adult actress.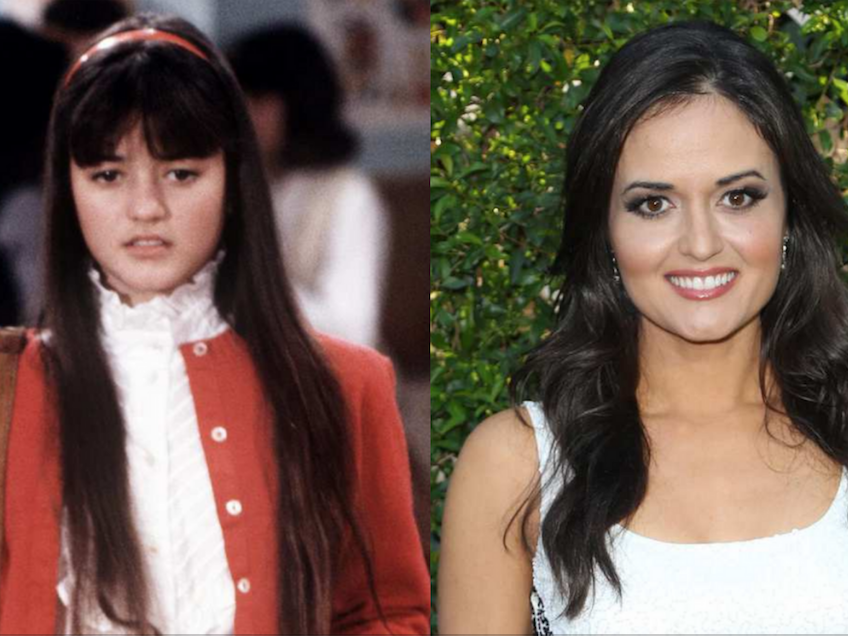 McKellar has also written four books to encourage middle schooler kids to take an interest in math.
Olivia D'Abo
Olivia D'Abo's big break was her supporting role of Princess Jehnna in Conan the Destroyer, a film released in 1984. She landed a role on The Wonder Years as Karen Arnold. In 1992, she guest starred in an episode of Star Trek: The Next Generation.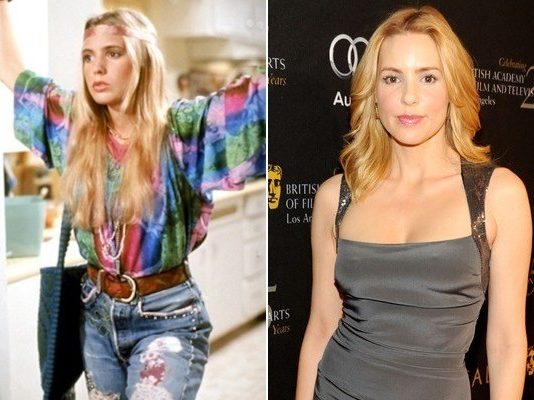 Today, Olivia continues to guest star, she's made appearances on Law & Order and The Twilight Zone. She's also acted on Broadway and done VoiceOver work for a number of video games and animated series.
Nicole Eggert
At the ripe age of eight, Nicole Eggert landed a role in the movie Rich and Famous, alongside Jacqueline Bisset and Candice Bergen. From 1985-1986, Nicole had a recurring role on Who's the Boss? She guest starred in an episode of Married..With Children and appeared on several episodes of Baywatch.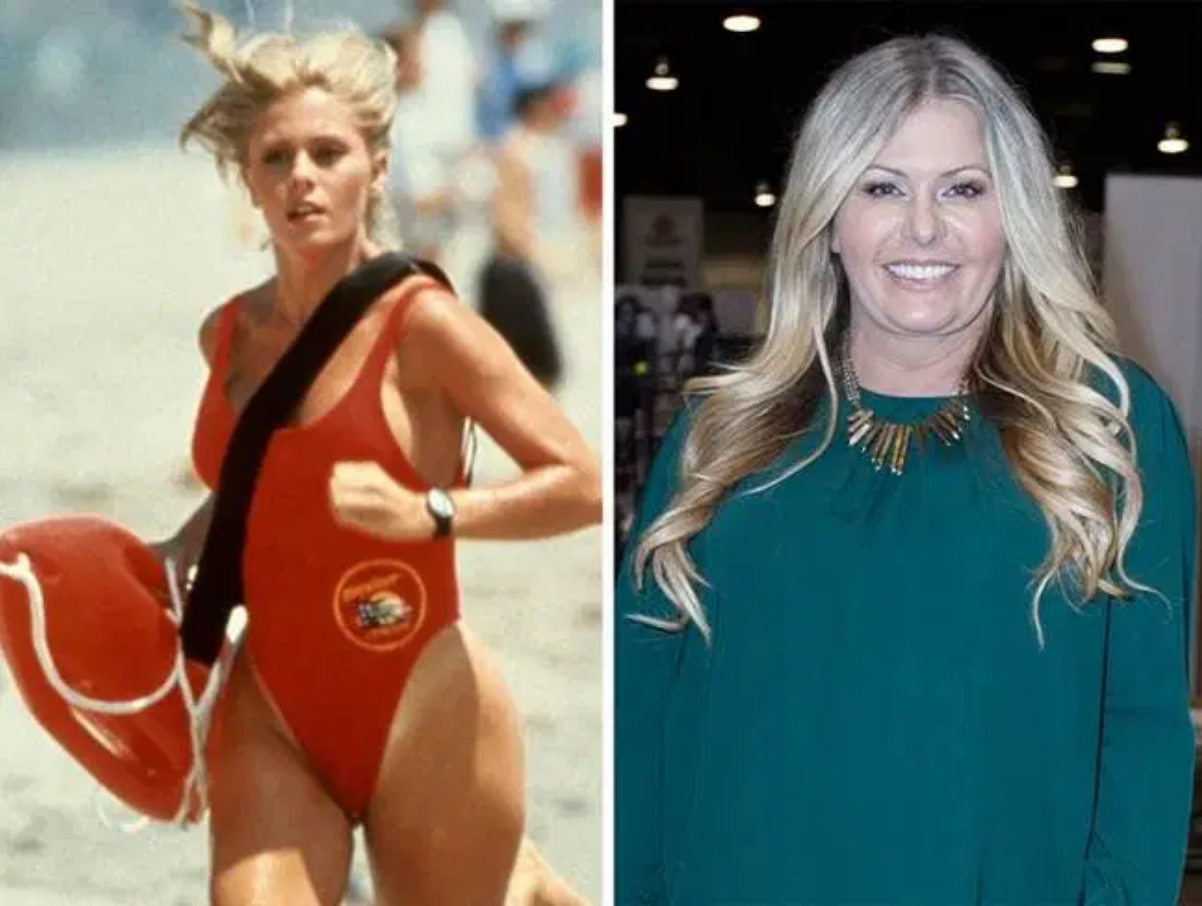 In recent years, she has appeared on shows including Boy Meets World, Gilmore Girls, and Celebrity Fit Club. Nicole opened her own ice cream truck business in 2014.
Priscilla Barnes
Priscilla Barnes' big break came when Bob Hope spotted her a local fashion show back in 1973. Shortly after being discovered, she moved to LA and started taking small parts in films. Some of her early work includes The New Original Wonder Woman, The seniors, and Delta Fox. In 1981, she was cast as the replacement for Suzanne Somers on Three's Company, Terri Alden.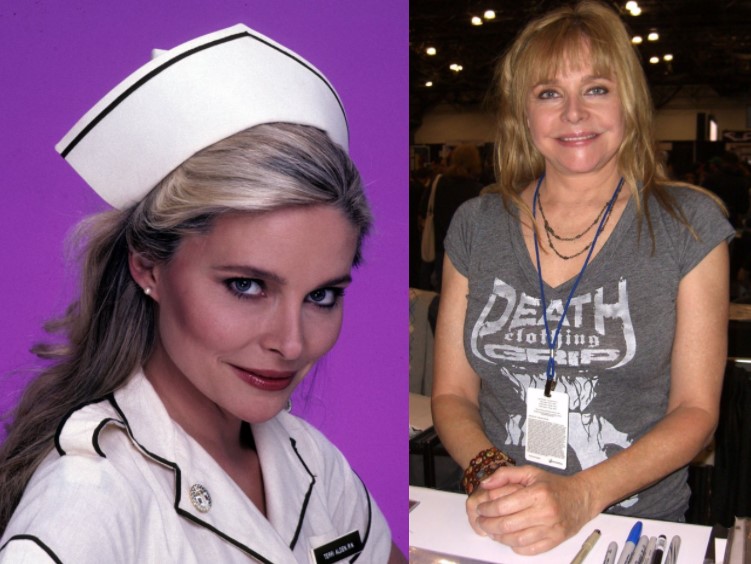 She later revealed in a documentary that those were "the worst three years of her life." Her most recent role has been playing Magda Andel in Jane the Virgin— a comedy on the CW.
Geena Davis
Gena Davis' big break came in 1982 when she was working as a model. Director Sydney Pollack cast her for a role in the comedy Tootsie. Throughout the early years of her career, Davis was also featured on episodes of Knight Rider, Riptide, Family Ties, Thelma and Louise and Remington Steele. In the 90's, she appeared in Fletch, The Fly, and Beetlejuice.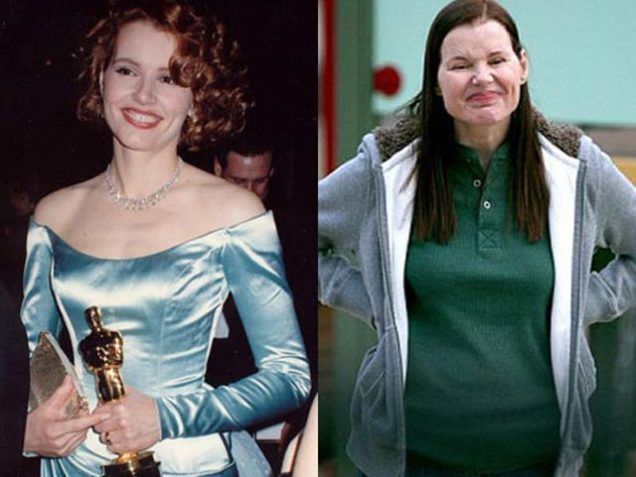 She even won an Oscar as Best Supporting Actress for her role in the 1988 film The Accidental Tourist. In 2000, she resurfaced in Hollywood with her own show, The Geena Davis Show. More recently, she has appeared on Grey's Anatomy, Commander in Chief, Will & Grace and Stuart Little.
Soleil Moon Frye
Born to act? Soleil Moon Frye landed her first acting role at the mere age of two. She worked as a child actress in low-budget projects until she landed the role that made her a household name, Punky Brewster (she beat out more than 3,000 other girls for the role). The series struggled with ratings, but Frye's character was a huge hit among children. During the '90's, Soleil guest starred on several TV shows including Saved by the Bell, The Wonder Years, and Friends. From 2000-2003, Soleil appeared on Sabrina the Teenage Witch as Roxie King.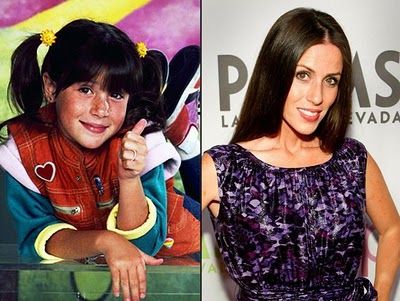 More recently, she has done voice work for the Bratz movies. In 2007, Soleil and two friends opened The Little Seed, an environmentally-conscious children's boutique in LA. The boutique closed its physical shop in 2012 and is now an internet-based business. In 2011, Soleil released her first book, Happy Chaos: From Punky to Parenting and My Perfectly Imperfect Adventures in Between.
Marisa Tomei
Marisa Tomei's career started on a whim when she dropped out of Boston University to take a brief role on As the World Turns. After that, Marisa moved on to a regular part on A Different World. Marisa's acting career hasn't slowed down since then.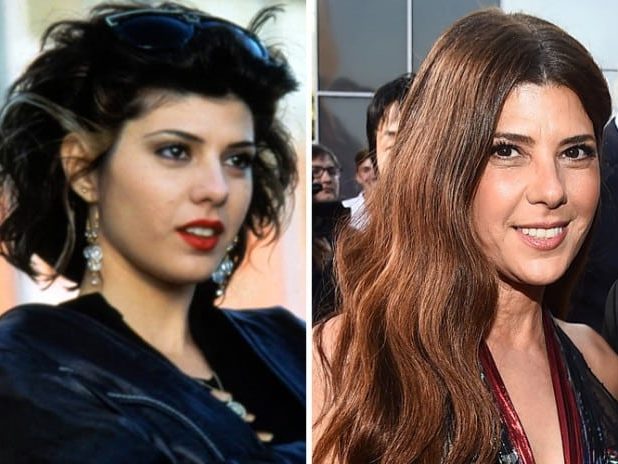 Some of her most known credits include My Cousin Vinny, Anger Management, Captain America: Civil War, The Big Short, Empire, Crazy, Stupid, Love., The Lincoln Lawyer, and Avengers:Endgame.
Nancy McKeon
Before her big break, Nancy McKeon acted in a lot of commercials alongside her brother. She also took a few minor roles in soap operas, before her and her family moved to LA in the 1970's. Not long after, she took the role of Jo Polniaczek on The Facts of Life. She landed the role because of her ability to cry on cue in an ad for Hallmark greeting cards.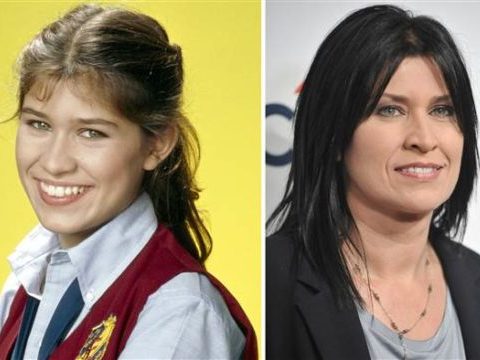 In 1994, Nancy auditioned for the role of Monica Geller on friends, which ultimately went to Courteney Cox. Today, Nancy lives on a ranch in Texas with her husband and two daughters, Aurora and Harlowe.
Justine Bateman
All in the family? Justin Bateman is Jason Bateman's older sister. She started acting in 1982 with a role on Family Ties that lasted until 1989. In 1988, she hosted an episode of Saturday Night Live. In the 1990's, Justine starred and guest-starred on several projects, including Lois & Clark, The New Adventures of Superman, and Men Behaving Badly. In the 200's, she appeared in Rugrats, Arrested Development, Desperate Housewives, Californication, Psych, and Modern Family, and many others. Justine is also a writer.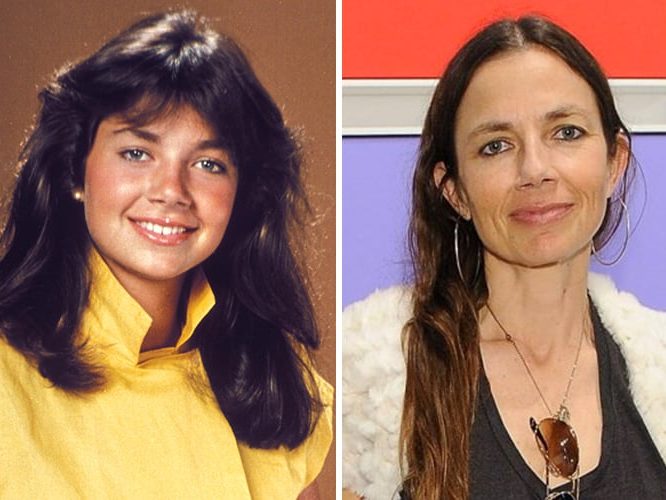 She has sold scripts to Wizards of Waverly Place and other shows. She also co-wrote the adaptation of the teenage book series The Clique for a Warner Bros. web series.
Pam Dawber
Pam Dawber is best known for her roles in Mork & Mindy and My Sister Sam. Before switching to acting, Pam moved to New York City after signing a modeling contract with Wihelmina Models.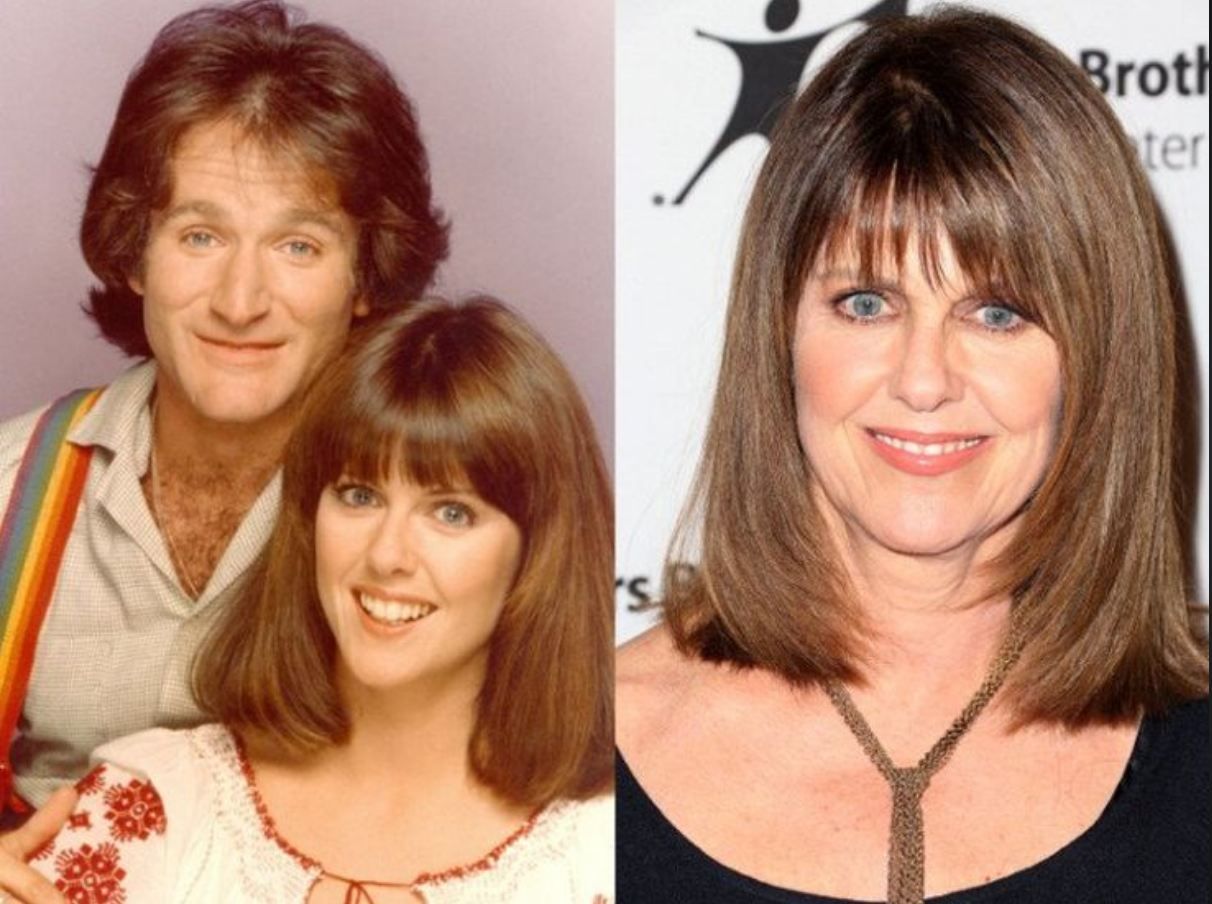 After success on several TV shows and movies, more recently, Pam has become the spokeswoman for Big Brothers Big Sisters of America.
Donna Dixon
From pageant queen to Hollywood. Before she got her start in Hollywood, Donna Dixon won 1st runner-up at the Miss World competition. She landed her first major TV role on the sitcom Bosom Buddies. She starred alongside Tom Hanks and Peter Scolari on the sitcom that lasted two seasons.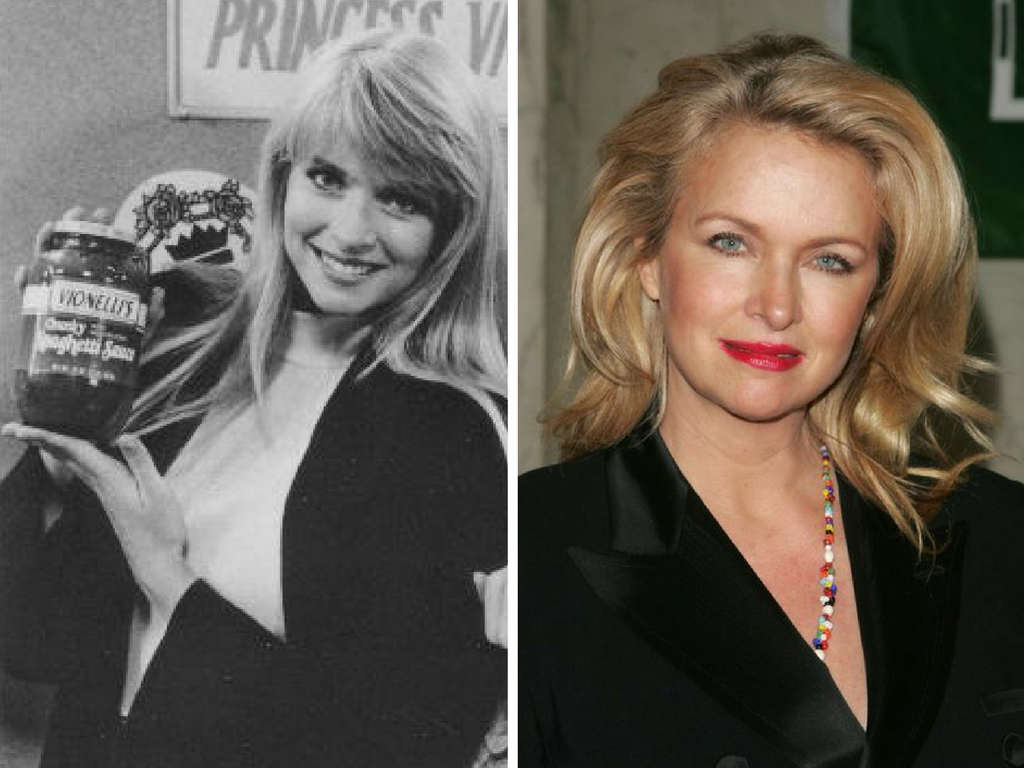 Dixon appeared in Twilight Zone: The Movie, Spies Like Us, Wayne's World, Exit to Eden, and The Nanny. She retired from acting 1997 and now has three daughters with her husband, Dan Aykroyd.
Mindy Cohn
Mindy Cohn joined the cast of The Facts of Life in 1979, as Natalie Green. The show lasted until 1988. Cohn's role was very progressive and she broke several boundaries that sitcoms before had never touched, including body-image, adoption, and relationships. After The Facts of Life, Linda made appearances on Different Strokes, The Boy Who Could Fly, Charles in Charge, 21 Jump Street, the voice of Velma on Scooby Doo (2002-2015), The Middle, Worst Cooks in America, Long Island Medium.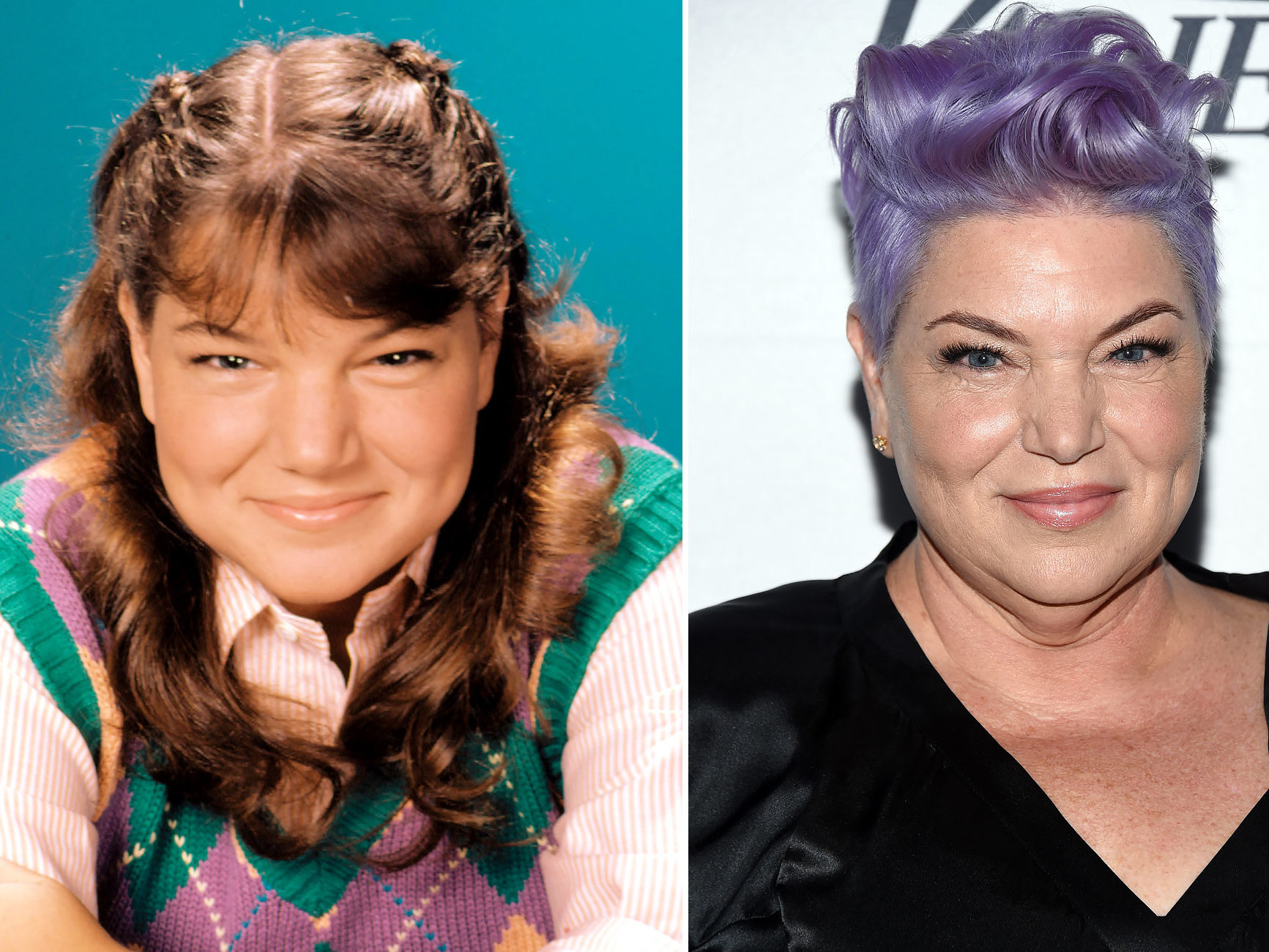 Today, Cohn is unmarried and does not have any children.
Alyssa Milano
Alyssa Milano's acting career began when she was just seven years old and her babysitter took her to an audition for a national touring production of Annie. Alyssa's parents didn't even know the babysitter had taken her to the audition until she beat out more than 1,500 other girls for the role. After her Annie tour, Alyssa appeared in several commercials, off-Broadway shows, and her film debut in Old English. Soon after, she landed a part on Who's the Boss?, where she became a teen idol.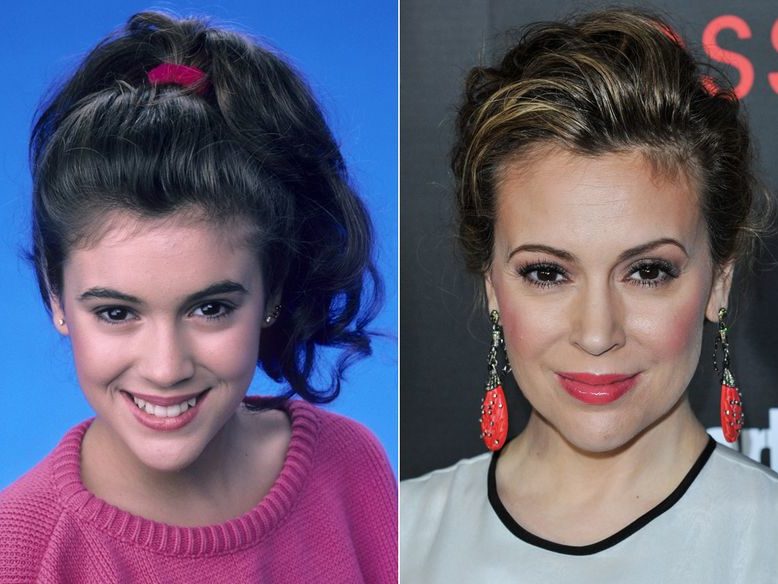 Alyssa has stayed relevant in Hollywood after all these years, landing starring roles in Charmed and Mistresses, and made appearances in My Name is Earl, Melrose Place, Hall Pass, and New Year's Eve. Alyssa has been a social activist since the late 1980's, supporting causes like AIDS, UNICEF, PETA, Clean water campaigns and human trafficking awareness. She has also been extremely active in the political scene, publicly endorsing Bernie Sanders and Joe Biden for president.
Shelley Long
Before landing her iconic role on Cheers, Shelley Long acted locally in Chicago, where she was part of the Second City comedy troupe. In 1984, she was nominated for a Golden Globe for Best Leading Actress for her work in Irreconcilable Differences. She also had starring roles in Troop Beverly Hills,The Money Pit, Outrageous Fortune, and Hello Again.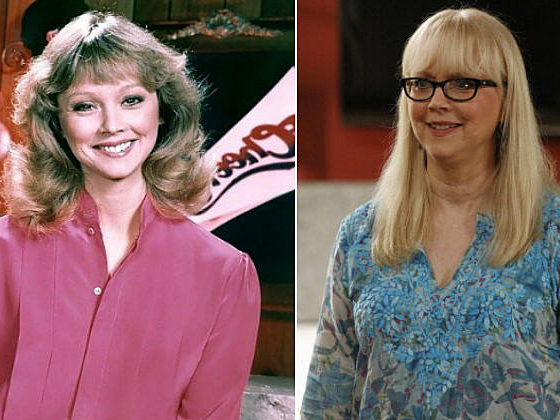 She appeared as Carol Brady in the 1995 film The Brady Bunch Movie. She has guest starred in 8 Simple Rules, Modern Family, Boston Legal, Sabrina the Teenage Witch, Strong Medicine, and Switched at Birth.
Jane Curtin
Comedian Jane Curtin was crowned as "Queen of the Deadpan" after she started her career as a cast member of Saturday Night Live. Instead of moving on to movies like a lot of SNL cast members do, Jane stayed on TV ad starred in Kate & Alley from 1984 until 1989.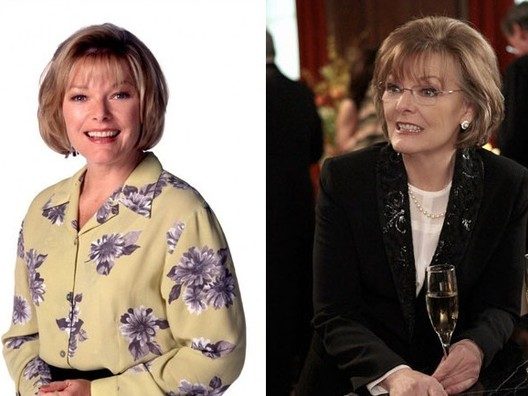 She then joined the cast of the hit TV show 3rd Rock from the Sun. Recently, Jane has had appearances on I Love You, Man, The Heat, The Good Wife, and Broad City.
Phylicia Rashad
Phylicia Rashad started her acting career on Broadway in the late 1970s, appearing in the cast of The Wiz, August: Osage County, Cat on a Hot Tin Roof, Gem of the Ocean, and Raisin in the Sun. In 1983, she joined the cast of One Life to Live and launched her TV career.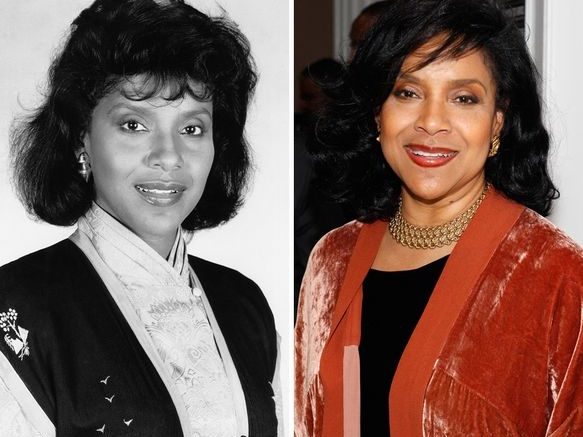 She is most known for a role she landed one year later, as Clair Huxtable on The Cosby Show, running for eight years until 1992. Phylicia's career did not end there. She has appeared on Everybody Hates Chris, Psych, the TV movie adaptation of A Raisin in the Sun, and Empire.
Kim Fields
Before she landed the role that made her famous as Tootie in The Facts of Life, Kim Fields co-starred in Baby, I'm Back, a sitcom. Because of Kim's small size, producers of The Facts of Life would put her on roller-skates most of the time to avoid difficult camera angles.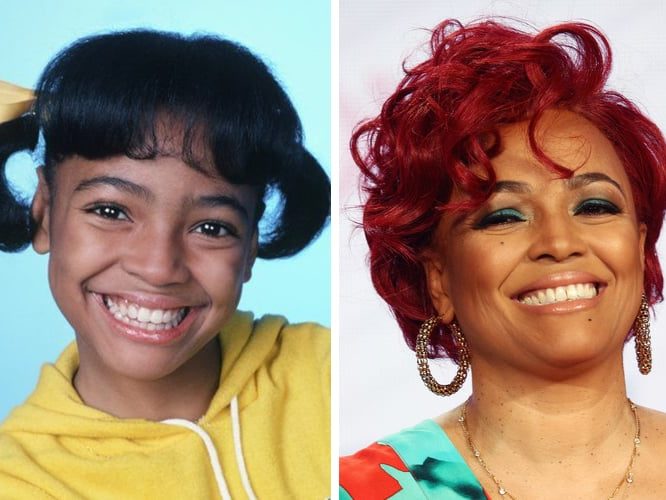 While acting on The Facts of Life, Fields did some music too, releasing two songs "He Loves Me He Loves Me Not," and "Dear Michael." Both songs became minor hits. Most recently, Fields has directed, appeared on The Real Housewives of Atlanta, and Dancing with the Stars.
Kristie Alley
Before taking her best known role of Rebecca Howe on Cheers, Kristie Alley worked as an interior designer. Her first film appearance was as Lieutenant JG Saavic in Star Trek II: The Wrath of Khan. For her role in Cheers, Kristie won an Emmy and a Golden Globe. After Cheers, Kristie appeared in Sibling Rivalry, It Takes Two, Deconstructing Harry, and Drop-Dead Gorgeous , and starred in the NBC sitcom Veronica's Closet and the popular film Look Who's Talking, alongside John Travolta.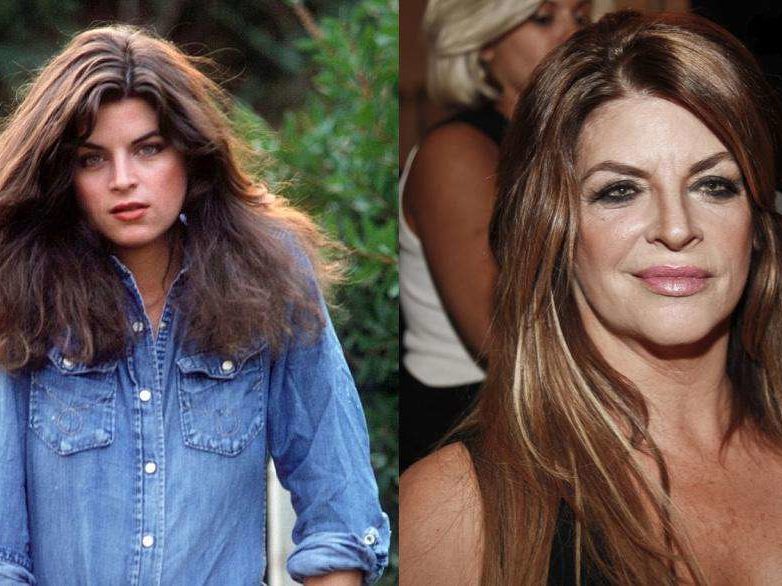 Kristie also starred in a couple of reality TV shows and became the spokeswoman for weightless company Jenny Craig. Alley is a Scientologist and has been a vocal supporter of President Donald J. Trump.
Julie Piekarski
Before Julie Piekarski portrayed Sue Ann Weaver on The Facts of Life, she was on The Mickey Mouse Club, where she starred in 130 episodes. Since then, Julie has not done much acting besides appearing in a low-budget 2016 movie The Importance of Doubting Tom.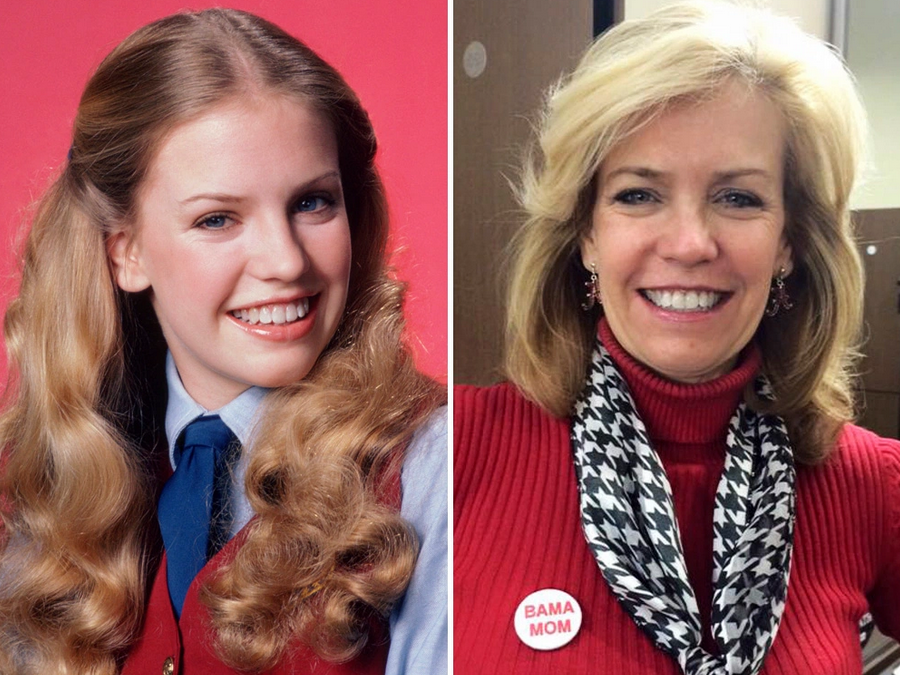 She briefly had a role with a local news station in St.Louis as an entertainment reporter.
Rhea Perlman
Another Cheers icon, Rhea Perlman played Carla Tortelli in the popular '80s sitcom. Carla was one of just three characters who appears in every episode.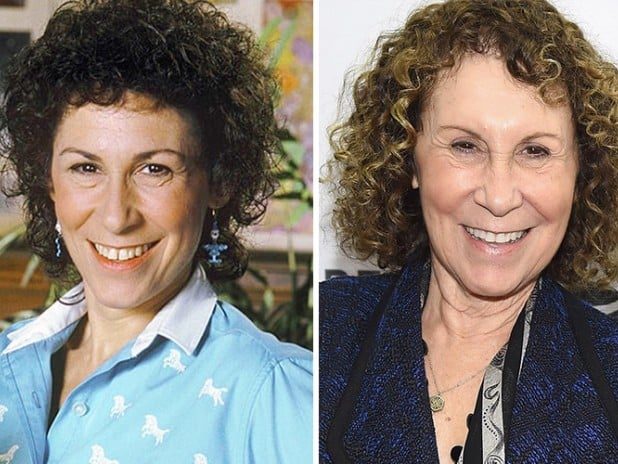 Since then, Rhea's acting career has been going full steam ahead with roles in Beethoven, Matilda, and The Mindy Project.
Sara Gilbert
Sara Gilbert got her start in Hollywood on the hit series Roseanne. After that, Sara was cast in roles on several shows including ER, The Simpsons, 24, Twins, The Big Bang Theory, Will & Grace, and she was a co-host on the talk show The Talk. She also stars in the revival series of Roseanne.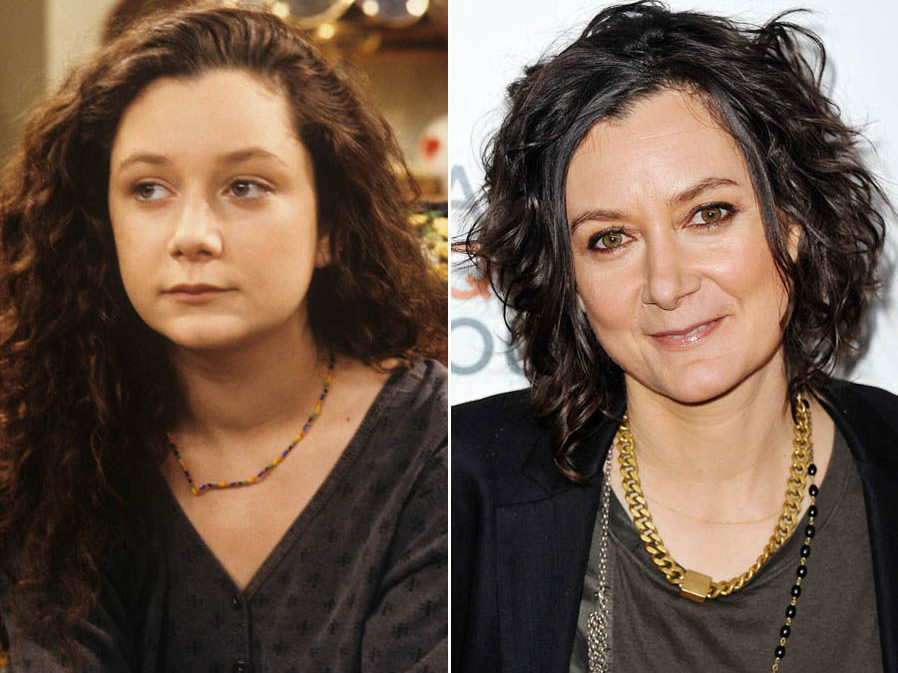 Judith Light
Judith Light's debut on Broadway in a 1975 revival of A Doll's House. Five years later, she was cast on One Life to Live as Karen Wolek, a role that would launch her career. She later starred on the hit show Who's the Boss? She then had recurring roles on Law & Order: Special Victims Unit and Ugly Betty. Judith is a prominent LGBTQ+ and HIV/AIDS activist.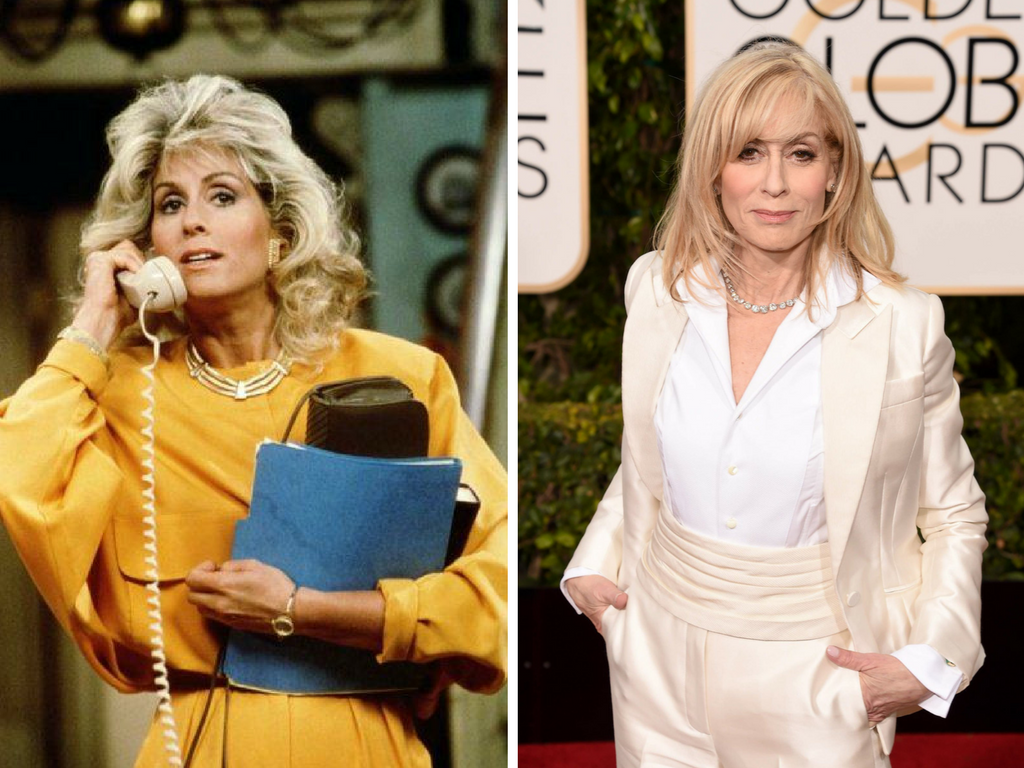 In her 2018 role as Marilyn Miglin in the FX series The Assassination of Gianni Versace: American Crime Story, she received critical acclaim and was nominated for an Emmy for Outstanding Supporting Actress in a Limited Series or Movie. Light also returned to her Broadway roots where she has has great success, starring in shows like Lombardi, Other Desert Cities, and The Assembled Parties. In 2019, she was awarded a star on the Hollywood Walk of Fame.
Candace Cameron Bure
When she got her start on Full House, she was known as Candace Cameron and she quickly became a fan-favorite, playing big sister DJ on the hit sitcom. Since then, Candace has become a prominent fixture on the Hallmark Channel. In 2018, she finished in third place on Dancing with the Stars.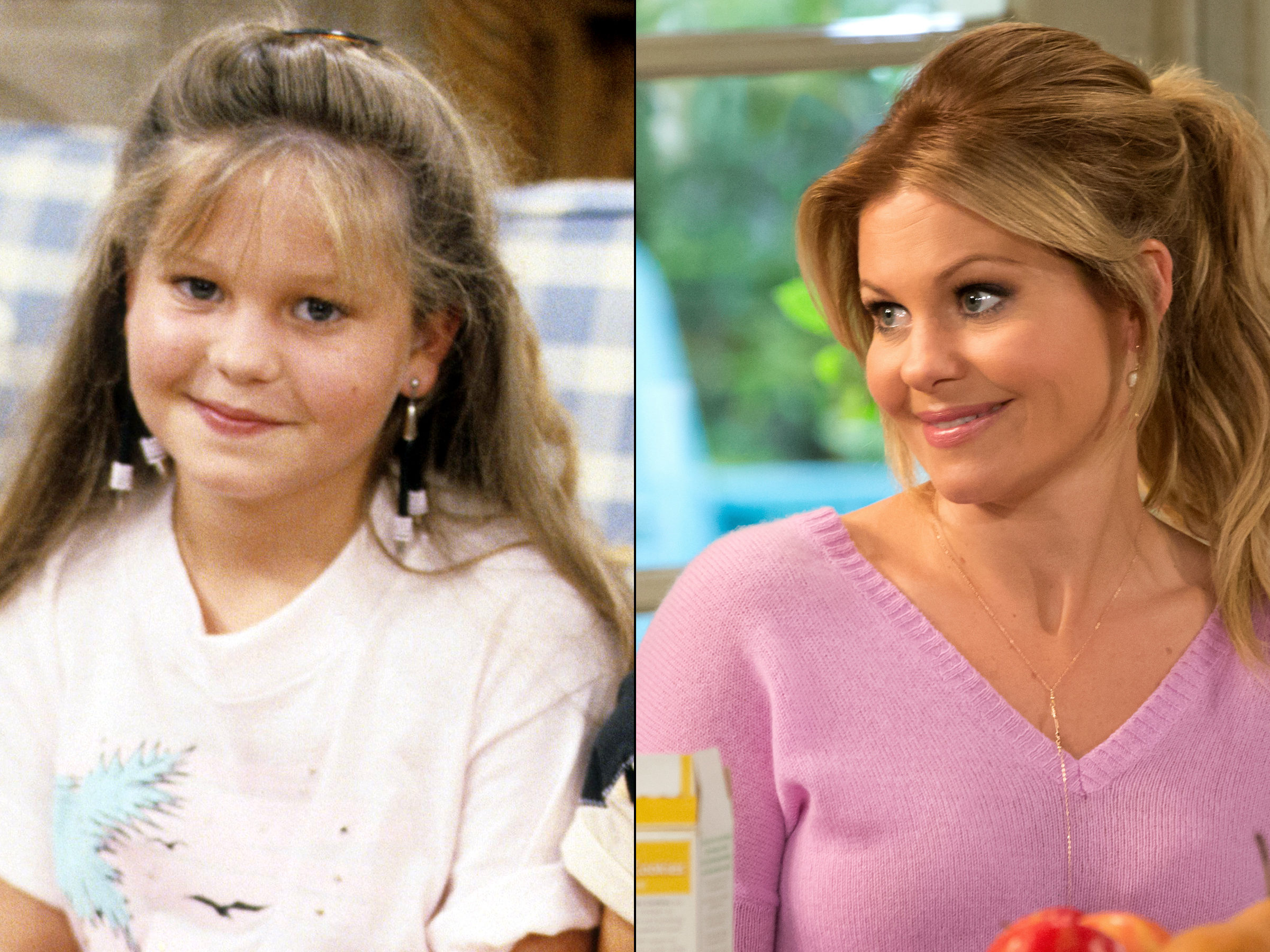 From 2015-2016, she acted as a co-host of the popular daytime talk show The View. Most recently, she has reprised her role as DJ Tanner on the Netflix revival of Full House, Fuller House. Candace married an NHL player and the couple live in Los Angeles with their two teenaged children.
Meredith Baxter
Meredith Baxter's acting career started in 1972 with a breakout role on Bridget Loves Bernie, a CBS sitcom. The series only lasted one season, but Meredith married her co-star, David Birney.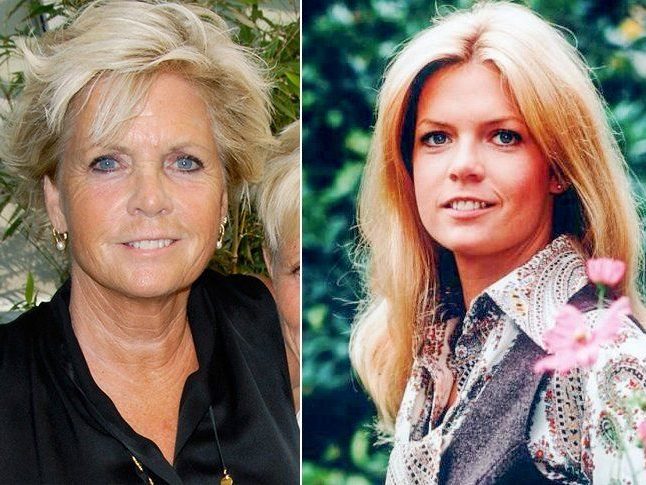 In the early days of her career, Meredith made appearances on The Young Lawyers, The Doris Day Show, The Partridge Family and Family Ties. In the 90's and 2000's, Meredith appeared in made-for-TV movies as well as soap operas and reality shows. In 2009, Meredith came out as a lesbian and married Nancy Locke in 2013.
Lisa Bonet
Lisa Bonet started acting after a short beauty pageant career. She got her big break playing Denise Huxtable on The Cosby Show.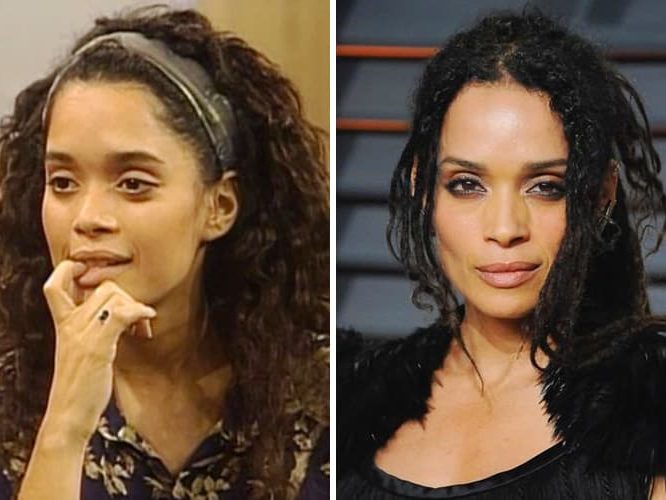 On her 20th birthday, Lisa married singer Lenny Kravitz. The pair divorced in 1993.