When Fraud Becomes A Side Gig
Scammers have been around for a long time and they are not leaving anytime soon! With the rapid growth of social media and other available platforms on the internet, more and more people are in the enterprise of scamming and manipulating random people.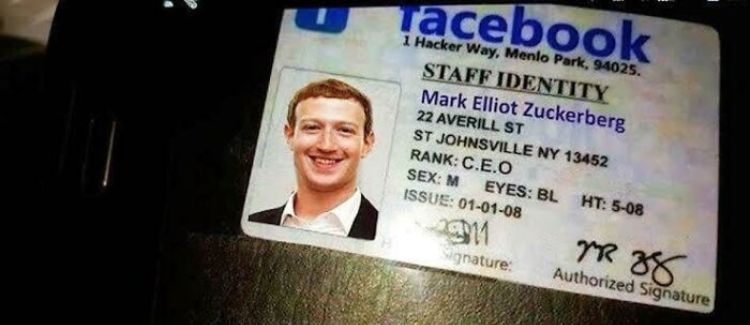 Such a Big One for My Teenage Self
Scammers use fake emergencies to play with people's emotions to steal their money. They are counting on you to fall for their lies to help your friends or family. Sometimes they hit us with accurate information and other times, they are far from correct.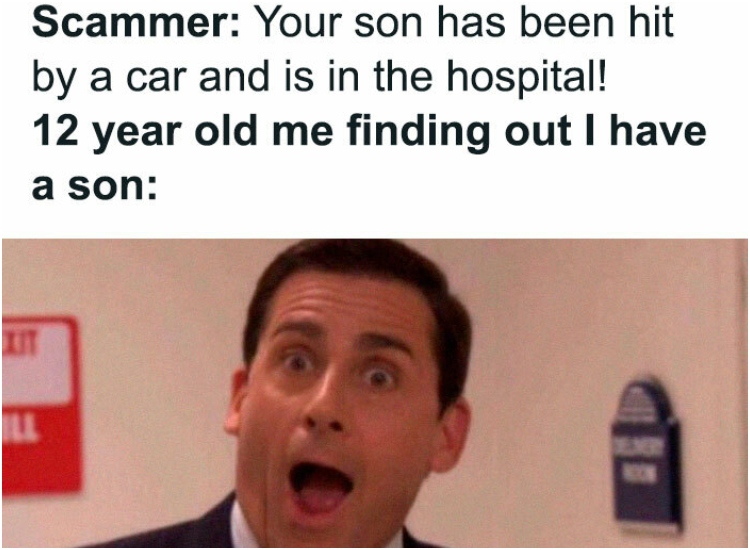 Try Your Luck Elsewhere 'Danny'
This office employee told a little story about when his office received an email from a supposed "Site manager." The site manager Danny requested them to purchase gift cards from eBay for a client.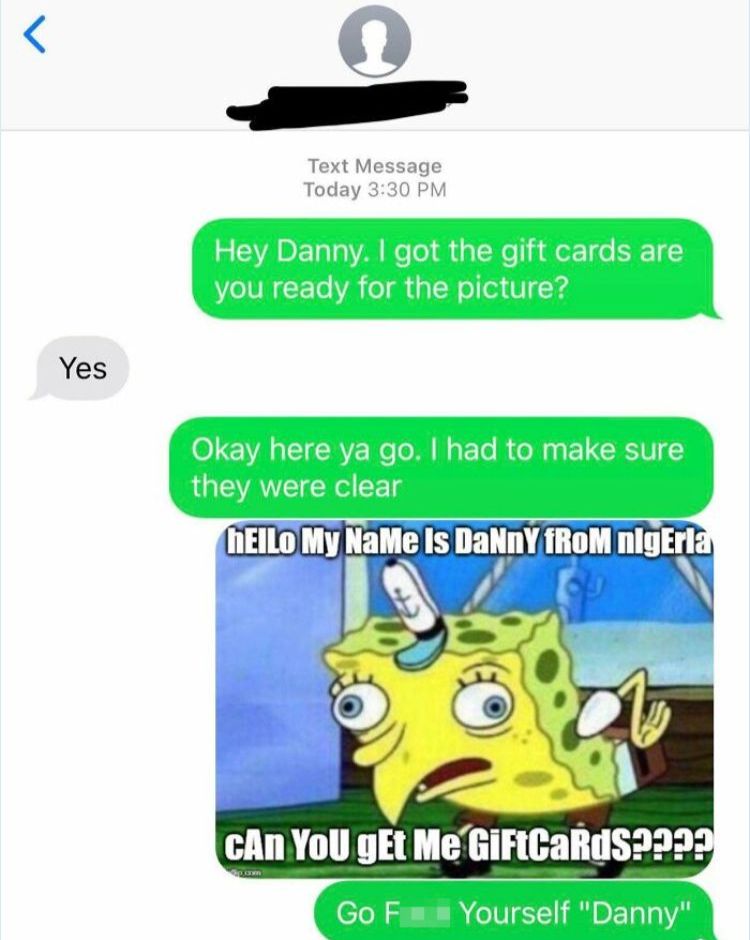 This clever man felt something was off, and so he decided to track the IP address to clear his suspicion. And lo and behold, it happened that the site manager was in Enugu, Nigeria. Hence, he sent this to Danny instead of the actual gift cards.
What a Classic Scam
It is interesting to see how scammers take their time to compose a long text with the wrong intention. Perhaps this is a method to get people to confess right in the comfort of their homes if at all they are guilty. Reading the entire text sounds unintelligent; hence it couldn't have worked.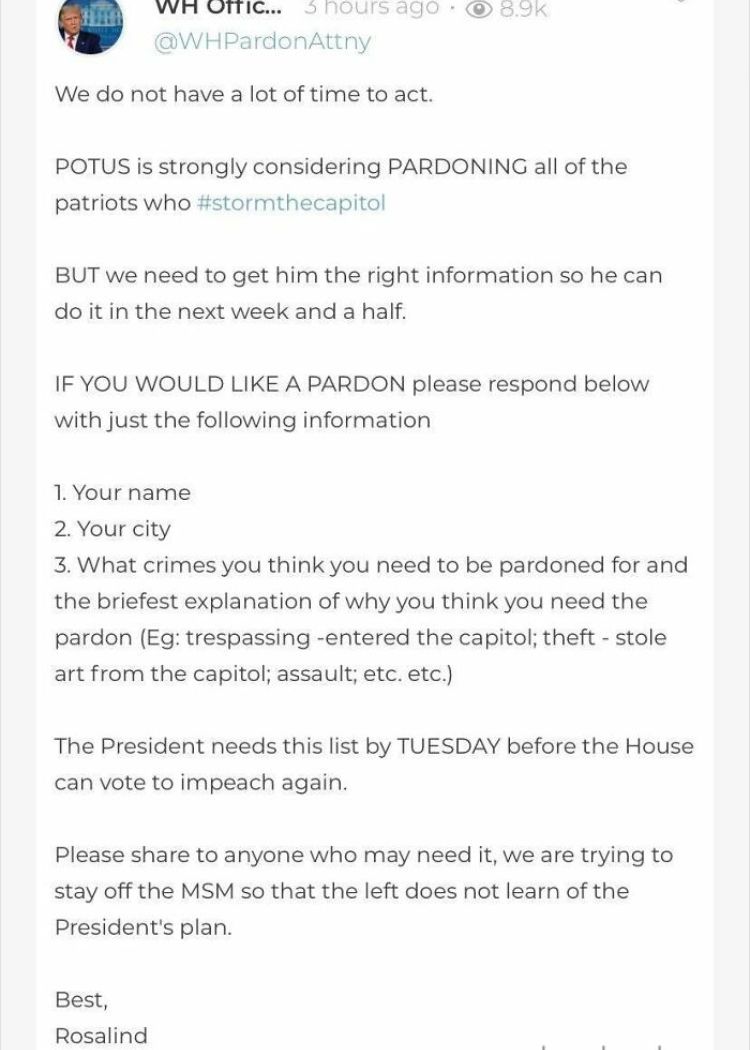 Well, some individuals fidget and fall for things like this, so we won't be surprised if something like this worked.
Old Tricks With Obvious Red Flags
Have you ever received a scam message that was so pathetic you couldn't help but laugh? Well, you're not alone. Some people share their hilarious encounters with scammers online for everyone to enjoy.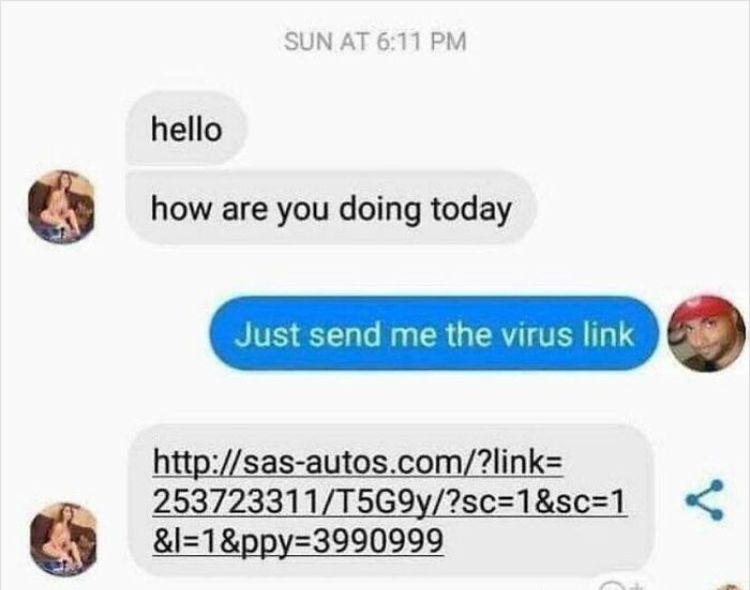 Despite the obvious red flags, some scammers are still sending these messages hoping that someone will fall for their scheme. But instead of getting angry or scared, people are choosing to laugh at the absurdity of it all.
The Nigerian Prince Scams
It's no secret that Nigerian Prince scams have been circulating the internet for years. But what happens when someone falls for it?  That happened in a recent news story about $43 million in cash in a Nigerian apartment.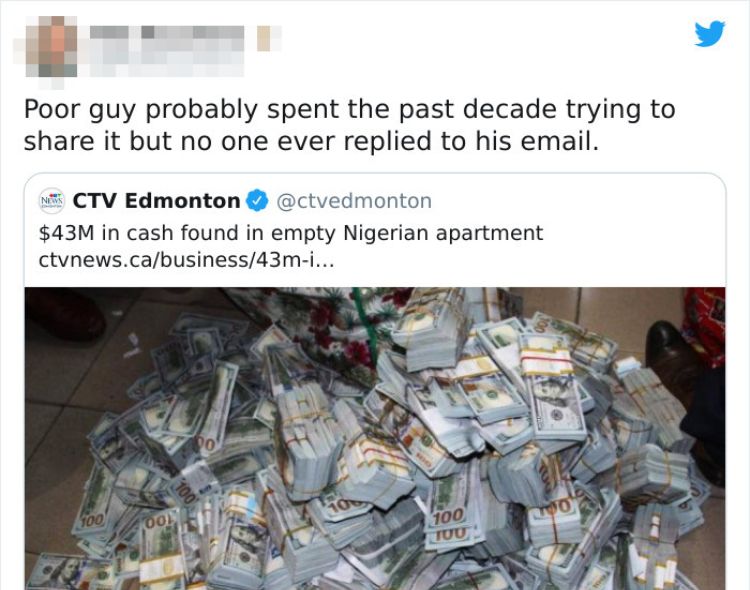 While it's easy to laugh at the absurdity of this situation, it's also a reminder of the dangers of falling for online scams. While some may seem fake, others can be much more convincing and lead to serious consequences.
Need Ransom Money
Scammers will stop at nothing to swindle people of their hard-earned money. Thankfully, some people are wise in their tactics and can see right through their attempts.
For instance, in the above conversation, someone's boyfriend received a call from Mexico claiming that their friends had been kidnapped and needed ransom money. Instead of panicking or falling for the scam, they simply laughed it off and recognized it as a common ploy.
Double The Price For a New Samsung Galaxy Phone
Scammers will try almost anything to get their hands on your personal information and money, but sometimes their attempts are so ridiculous that they're almost comical. Take the conversation above, for example.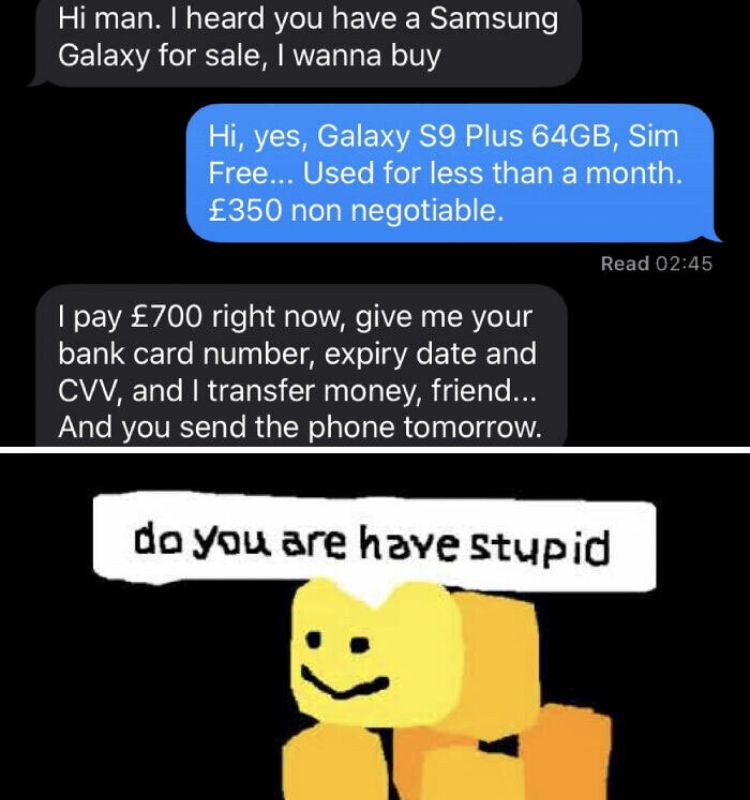 The scammer offers to pay double the asking price for a Samsung Galaxy phone, but only if the seller gives up their bank card details. When the seller calls out the scammer's terrible grammar and spelling, they reply with a confused message that makes no sense.
The Russian Bot Hack Provides Comfort
While hacking is usually associated with negative connotations, the conversation above sheds light on a more wholesome and heartwarming side of hacking.

The individual shares that they miss the Russian bot that had hacked their deceased father's Facebook account and would send them a daily message saying "hi." Though it may seem strange, the messages provided comfort and a sense of connection to their loved ones.
A Beef Between The Old and New Generation
Beyond the intended idea of sharing hilarious spam experiences, this right here seems so much like a two-generational beef. A beef between the old generation, who are more gullible to scams, and the new generation, who can not write cursive.

Fake Exemption Cards To Avoid Wearing a Mask
There are different levels to these fake/spamming activities from people. Imagine going to the extent of printing fake exemption cards; all in the name to avoid wearing a face mask? It's unbelievable.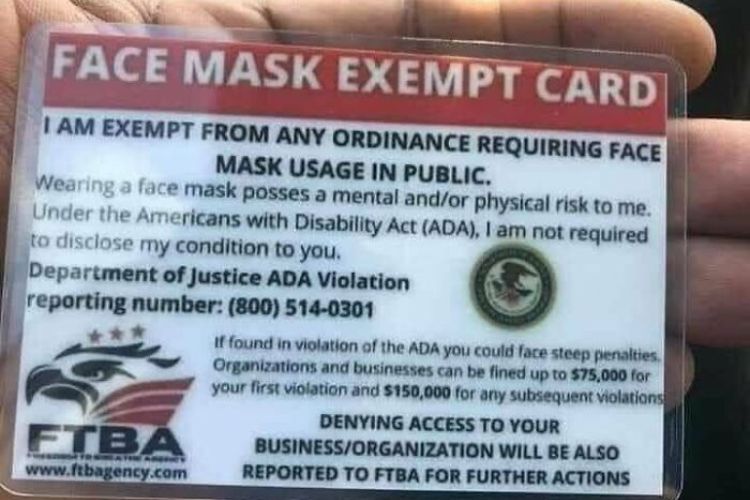 We would call this impersonation, as they claim to work under government agencies, but isn't that the same as spamming? Whether impersonation, fraud, lies, and deception, they're all scams. This strategy seems like the funniest because the motive is not even worth it!
The "Not Legal" Ten-Dollar Counterfeit
Nothing will ever make anyone miss the glaring signs on this ten-dollar counterfeit. First, this ridiculously looking figure is not the picture of Alexander Hamilton, who is the face of ten dollar U.S. note.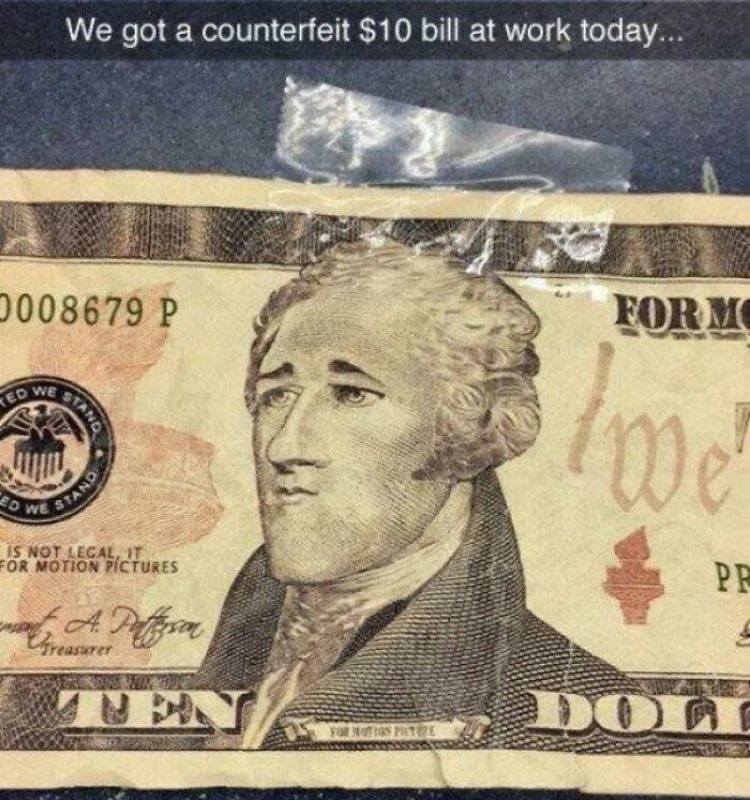 Do Your Findings Right
If you're ever going to use this kind of scam strategy, the least you could do is source the right information. Walmart is a multinational retail store that anyone can research on.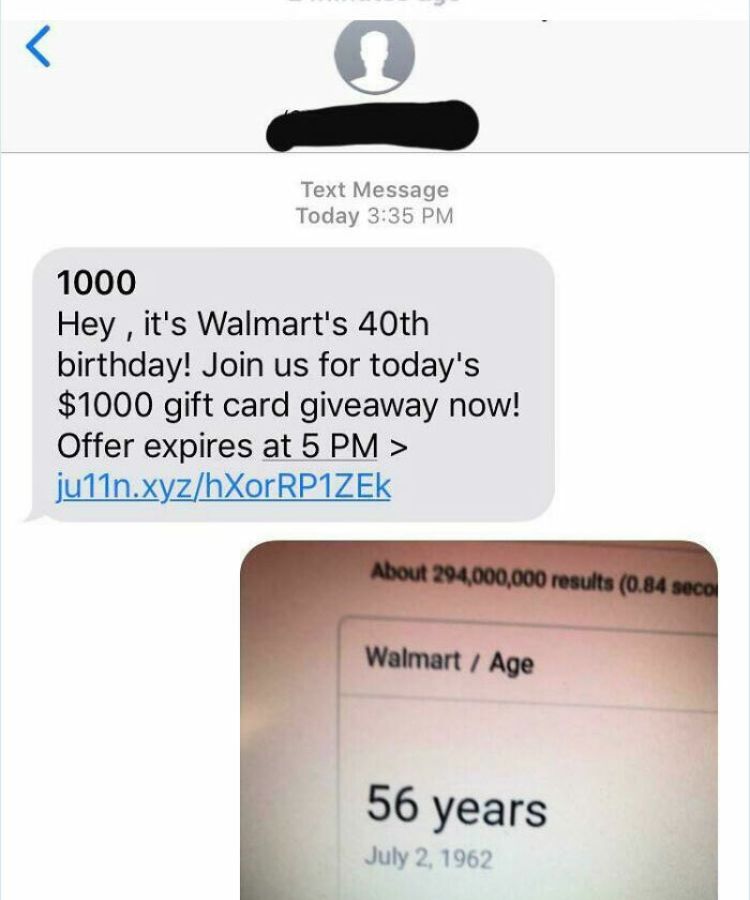 Our Mobile Phones - The Newest Scam Detectives
All thanks to mobile phone technology, a lot of scammers now face busted situations with their strategies. It is quite a common thing for phones to detective any number that's suspicious of spam, just like the shown image.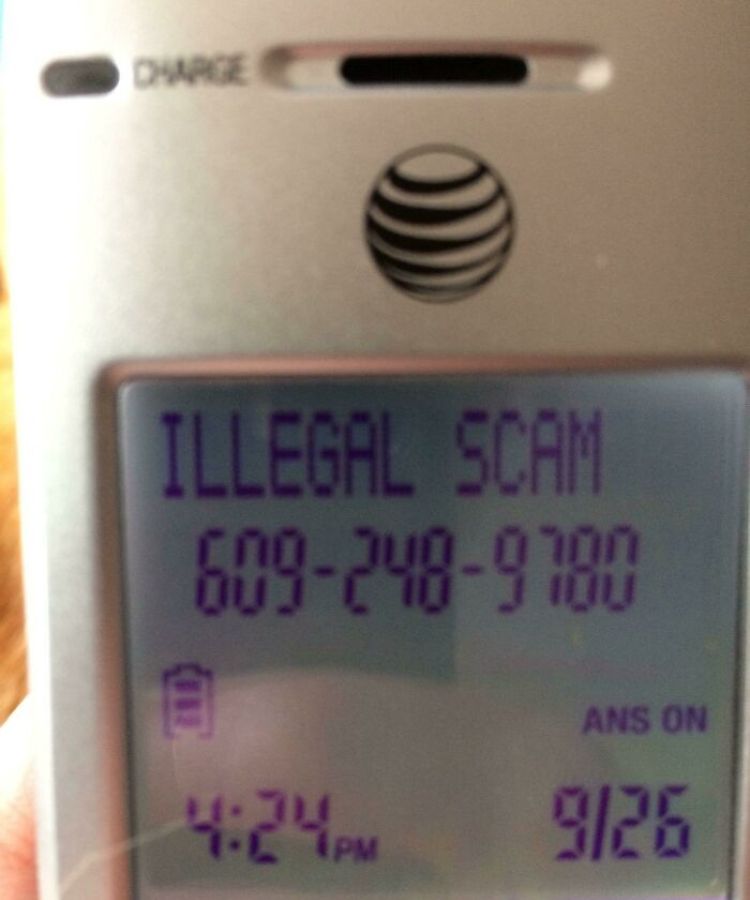 The Season of Scamming
Attention, attention! If you receive a call demanding payment in the form of gift cards, don't panic, it's just your friendly neighborhood scammer trying to ruin your day. These grifters are so common, they should come with a "Don't Fall For My Tricks" warning label.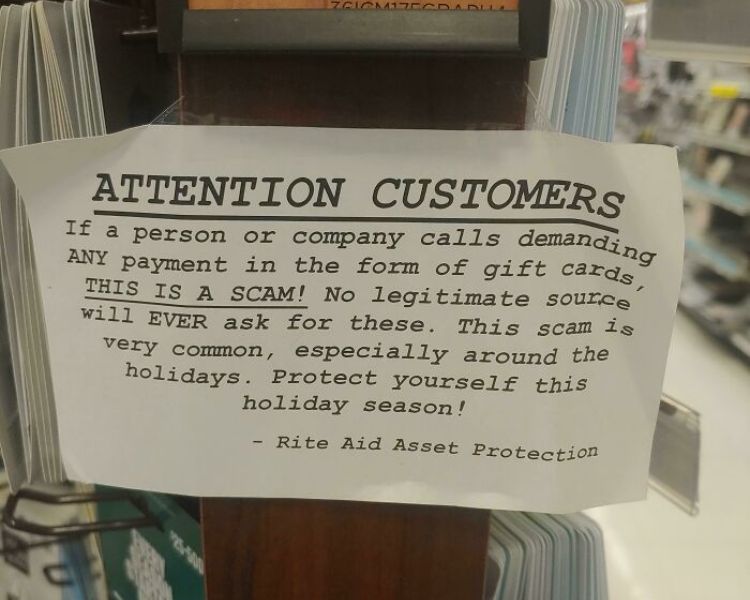 Pay To Not Get Infected
This is not only hilarious, but also ridiculous. This is possibly the most flimsy scam attempt ever devised. The scammer attempted to take advantage of the pandemic fear and social isolation in 2020.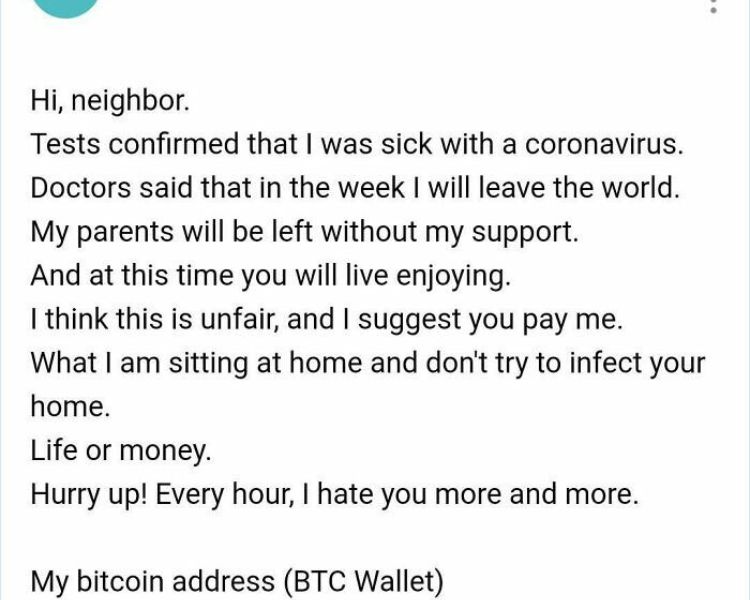 The Art of Celebrity Cosplay
This has to stop. Cosplaying as celebrities to scam people has to be the laziest way to try to rob unsuspecting people of their money. The annoying part is that it works most of the time.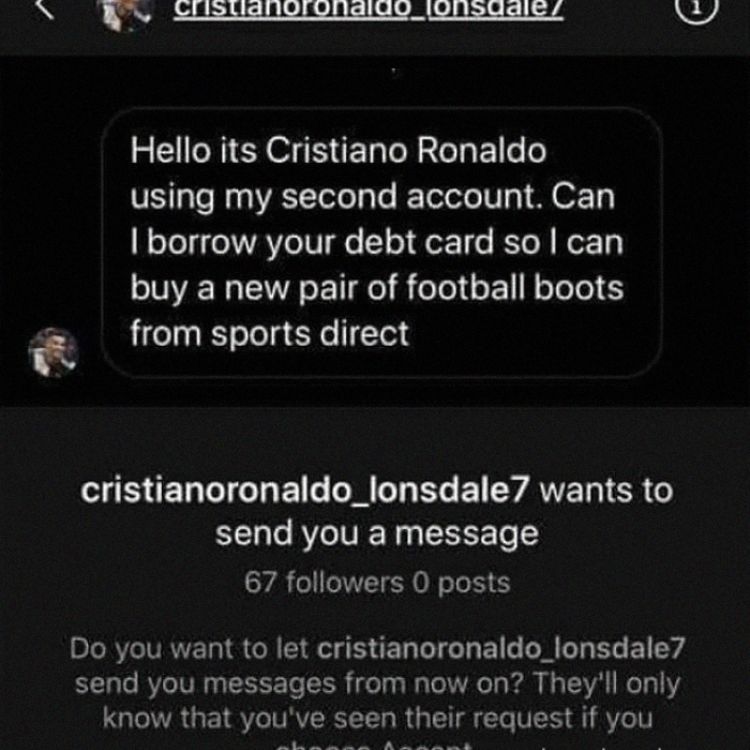 Honesty Amongst The Crooks
It always begins with a phone call from an unknown number, a text, or a dm on Facebook saying something like, 'hey you're among the lucky people who have won or are eligible for something that sounds awesome.'

Trust a Con Artist at Your Peril
Trust Them? Do you believe a low-budget Dwayne Johnson who asks for your debit card information in order to send $1000 to you, his random follower on another account? How do you respond when a con artist asks you to believe them?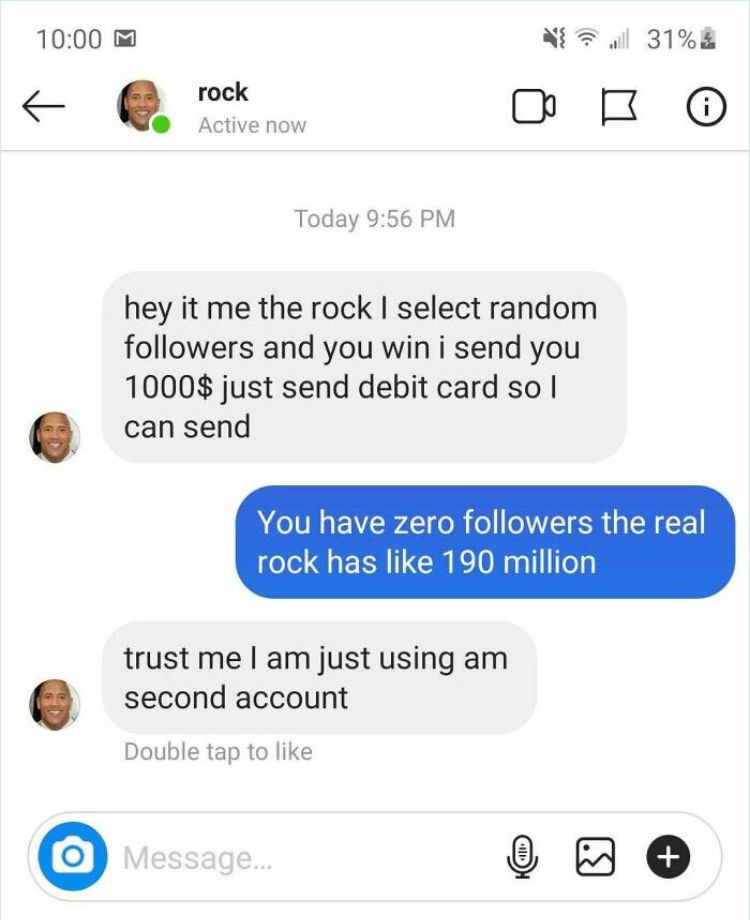 Phishing For Trouble: Banking Details Scam
One sunny day, while you are sipping your favourite beverage, you hear your phone ding. Guess who it is? Someone is asking for your banking details! Their claims have a sense of urgency, such that you need to take immediate action, or they offer false rewards, such as a prize. This one had a lousy sentence structure, but the scammer was straightforward.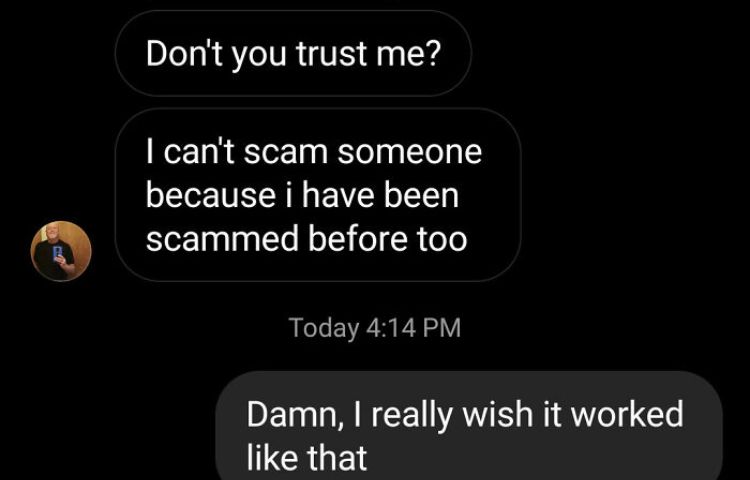 In fact, they often change their caller IDs and numbers to look more authentic on your phone. Beware of any such shenanigan and keep your banking details in privacy locks, or you'll see the money fly away quickly.
Just Because You Said, Doesn't Mean It's Okay
You come across their website looking for a reputable company; everything checks out until you notice the conversations flooded with blanket statements. There are too many "maybes", "ifs", and a barrage of "we're the best and we never scam anyone" scams.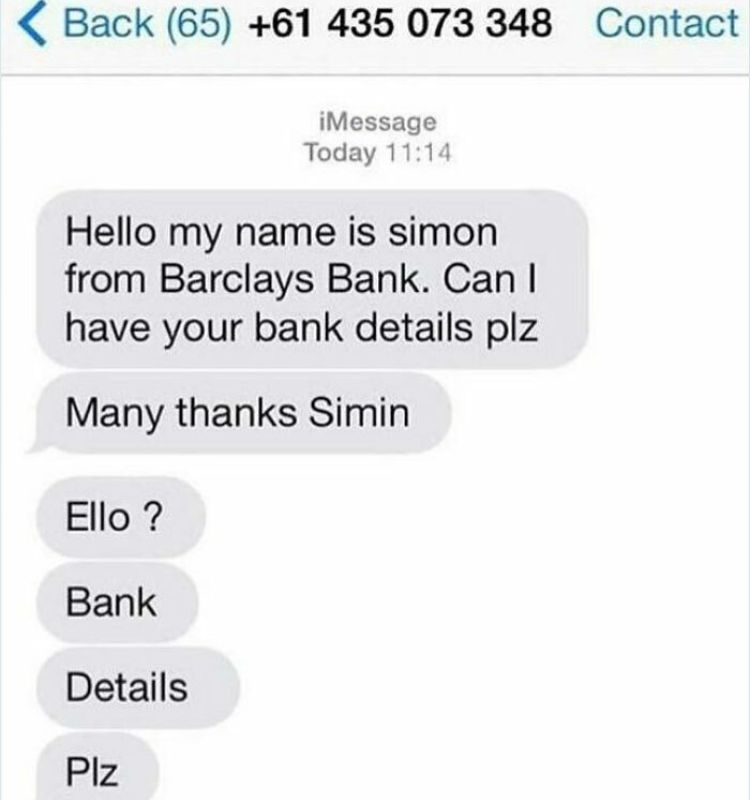 Where the hell did that, come from? And that's where it begins a line of questioning more detailed, more focused on timelines and deliverables and processes and piece by piece, the image starts to taint; they've got an answer for all your questions, but most of them are just entirely unheard of, they're now weirdly precise and if you're keeping track, the entire thing's just utterly incoherent.
Don't Believe Everything You See
The best part about inexperienced and unorganized scammers is their innocence and simplicity. It's like your 6-year-old nephew trying to put on a sheet and scare you as if they're a ghost. Only, you know it's a grown man, and the entire thing is an extremely unfunny, annoying ordeal.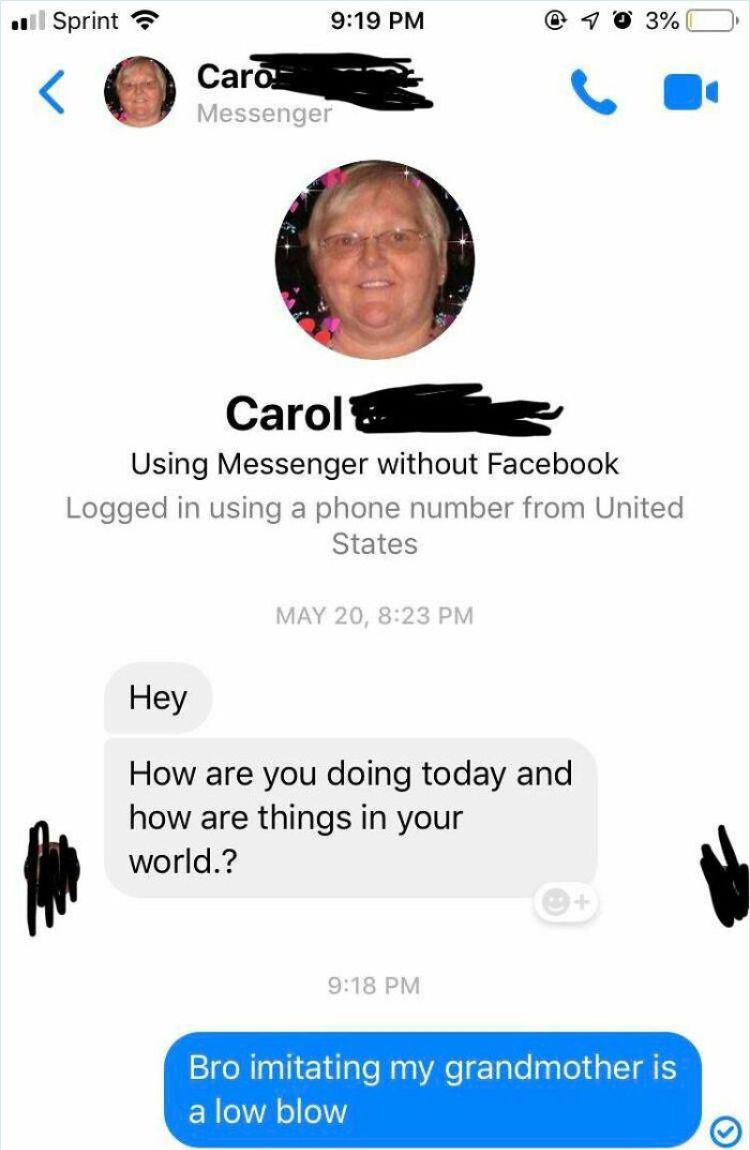 On top of them trying to imitate your family member like it's a horror movie, they'll shoot their shot without even giving second thoughts to their faltering plan. Because the bigger net you cast, the more fish you catch, right? No, but HEY! Points for efforts, right? It takes courage to impersonate a person's grandmother.
Store Scam: Live In A Shop
Strangers on the internet sell strange things, including ads claiming that you can live in IKEA for only $650 a month. That is a good deal, but you must admit it sounds a little sketchy. This isn't Tom Hank's movie; it's real life; the ad does not involve an airport but rather a homeware store. These types of ads are a favourite way for scammers to prey on struggling people.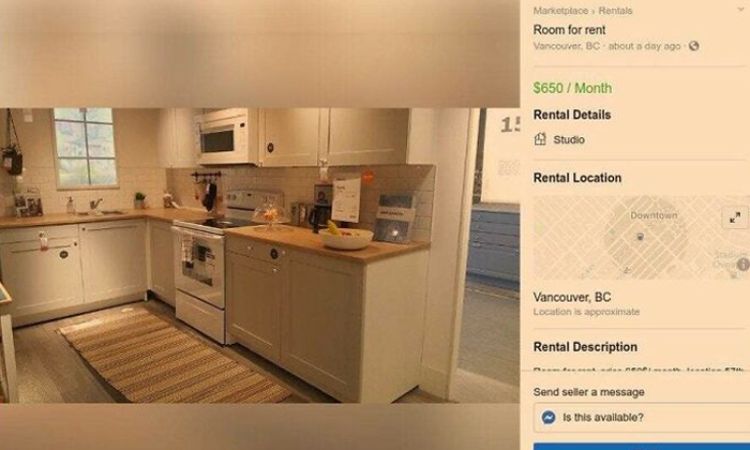 In order to prevent being scammed this way, you should call IKEA or any store for that matter and inquire about such an ad before transferring any money to the vendor.
Once Is Coincidence, Twice Is A Trap
Scammers are usually on the lookout for new ways to trap people. Ironically, they are often forgetful of who they have scammed. This leads to them scamming the same individual twice in different ways. This scam is easy to catch and sometimes a little funny.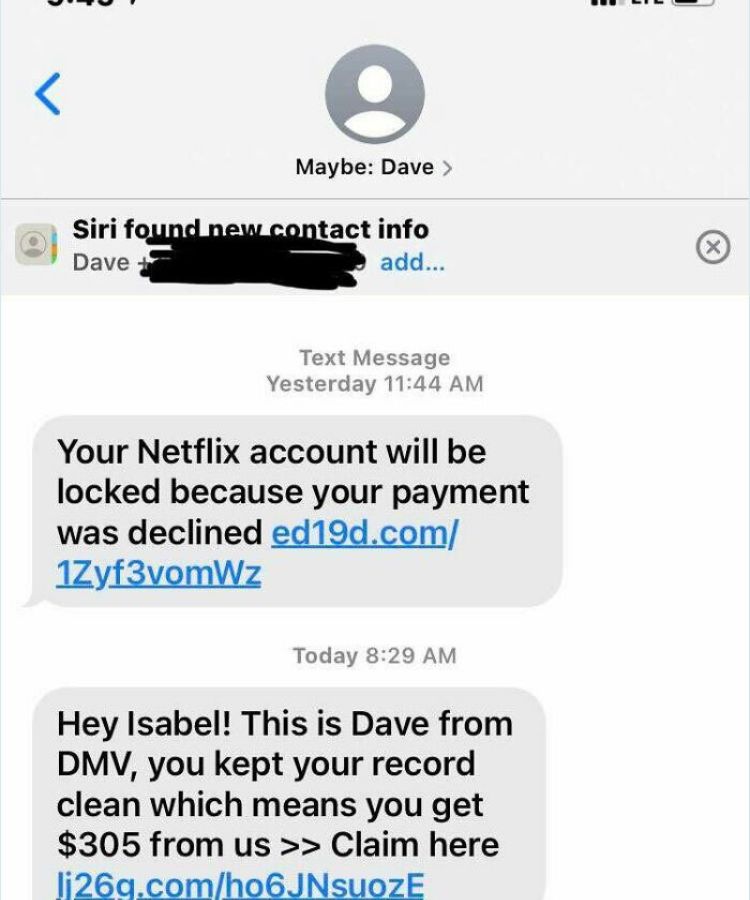 You can sense their desperation. Interestingly, they are usually making claims about subscriptions and memberships. So, be careful and do not mingle with such scammers, as they will do anything to get their hands on your personal details.
Preying on Disturbed Pet Owners
Any enthusiastic pet parent loves and takes their four-legged companion as a family member. So, if they stray away, it's distressing for their owners. Unfortunately, lost pet scammers know how to target the most vulnerable as they know how much they desperately long to have their pets back.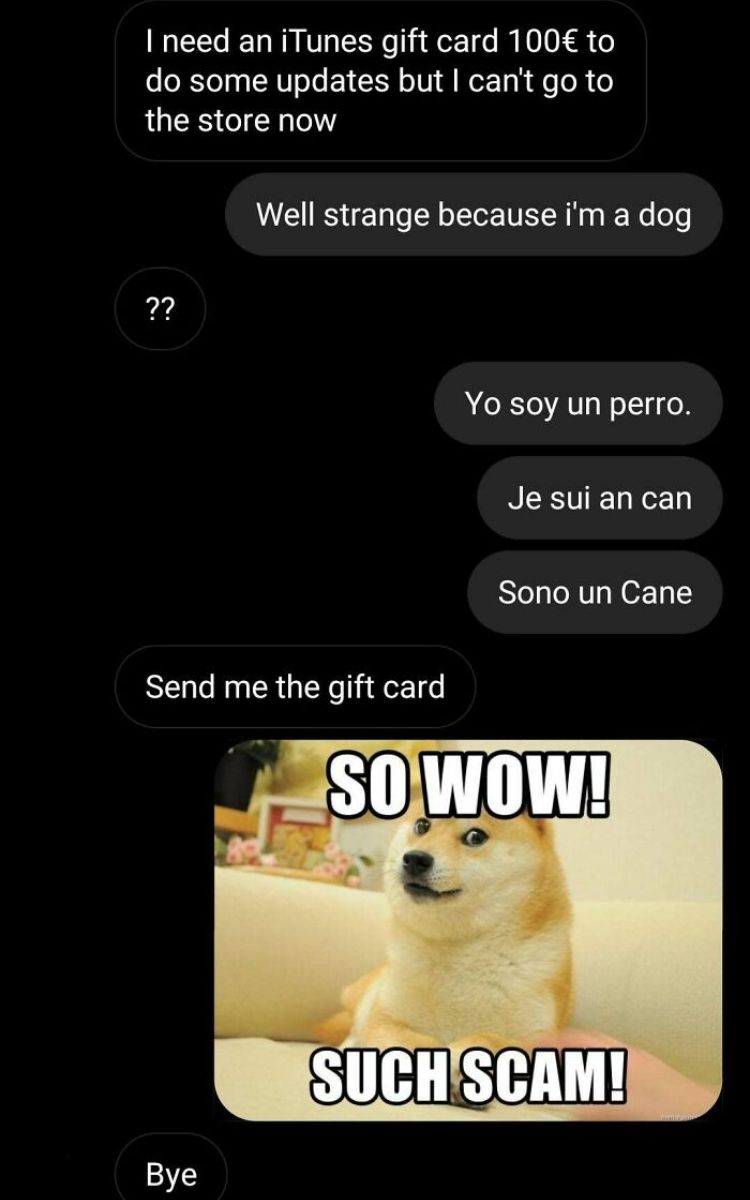 Luckily, this devastated dog owner was not entirely clouded by her situation, she was quick to realize it this was a scam. Instead of falling for their trick, she called them out.
You Could Probably Never Doubt This Letter
What a funny way of sniffing out some dollars from fidgeting folks. So many things would jump into my mind upon getting such a letter from Telstra. The author doesn't sound very bright, from their grammatical mess "we are formally inform you formally…" to their writing "TERT" for "TART."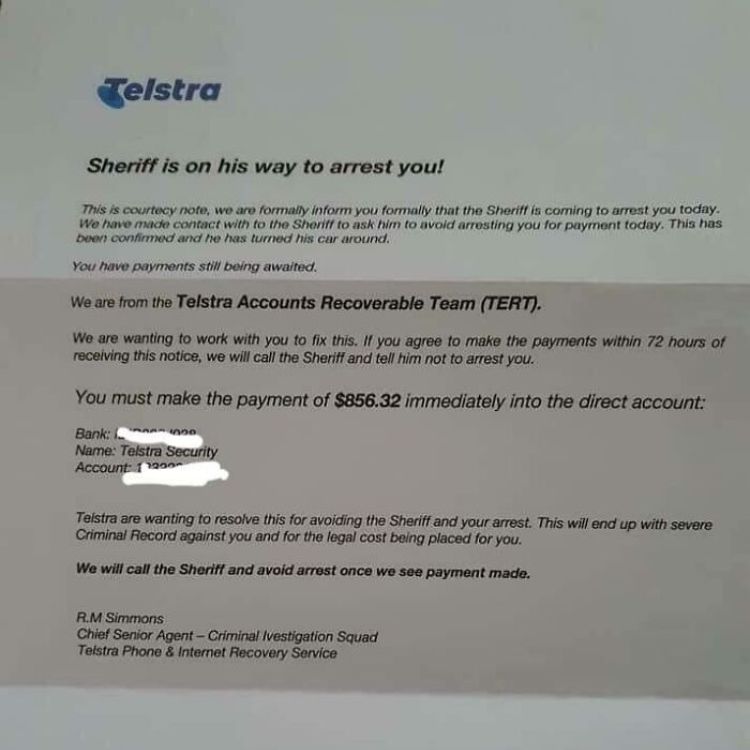 That's too much from a chief senior agent. By the way, who ever claims damages without pointing out offenses? This scam is likely from a backdoor neighbor.
Mark Zuckerberg Pricing My IPhone On Craigslist
Some scammers act like no-brainers. How do you want to imagine Meta's CEO going for a secondhand gadget? Meanwhile, Craigslist is known for thousands of scams.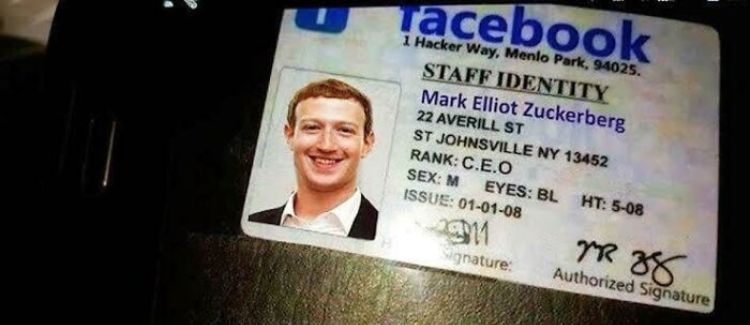 You Better Be Watching Out for This
Scammers are used to using big-name companies like banks or tech giants to trick naïve users into clicking on phishing links. A Reddit user said, "I get scams about my apple account by email and phone at least 3 or 4 times a month."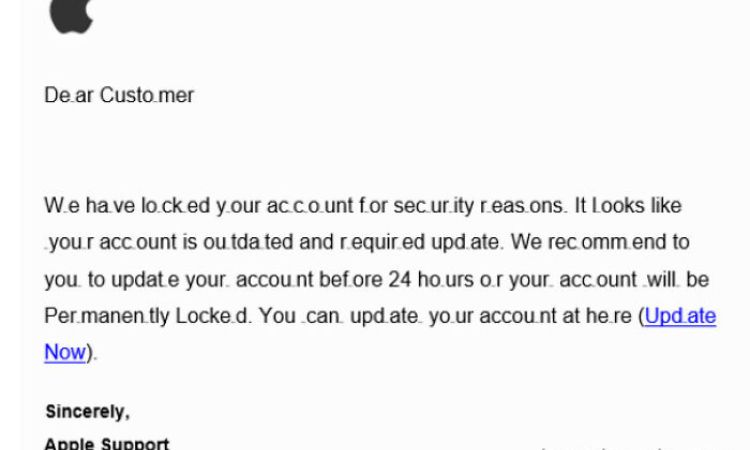 The Direct Approach Seems to Be the Way
Who said scamming was easy? That's a hard job, even for the intelligent. This time, the scammer lost inspiration and went direct by asking for the user's Facebook password.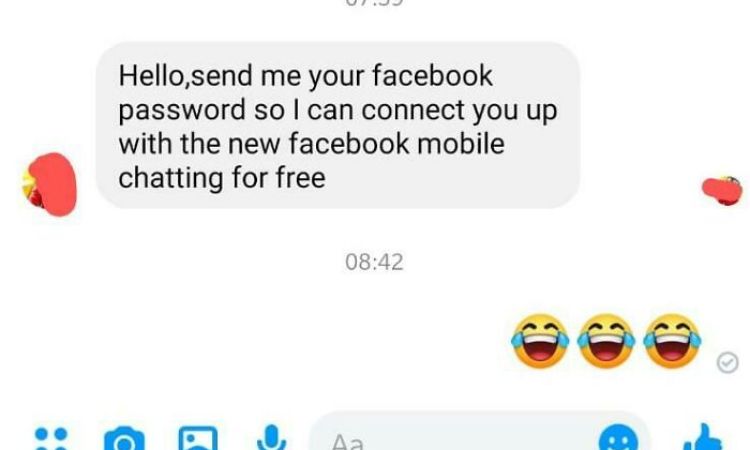 You Can Do a Better Job Next Time
Not every scammer is smart enough to cover their tracks. As someone said, "Common sense is seriously not common."