Unlock Big Savings at Your Local Target!
Discover a world of savings when you shop at Target! With over 2,000 stores in the US, you're sure to find one nearby.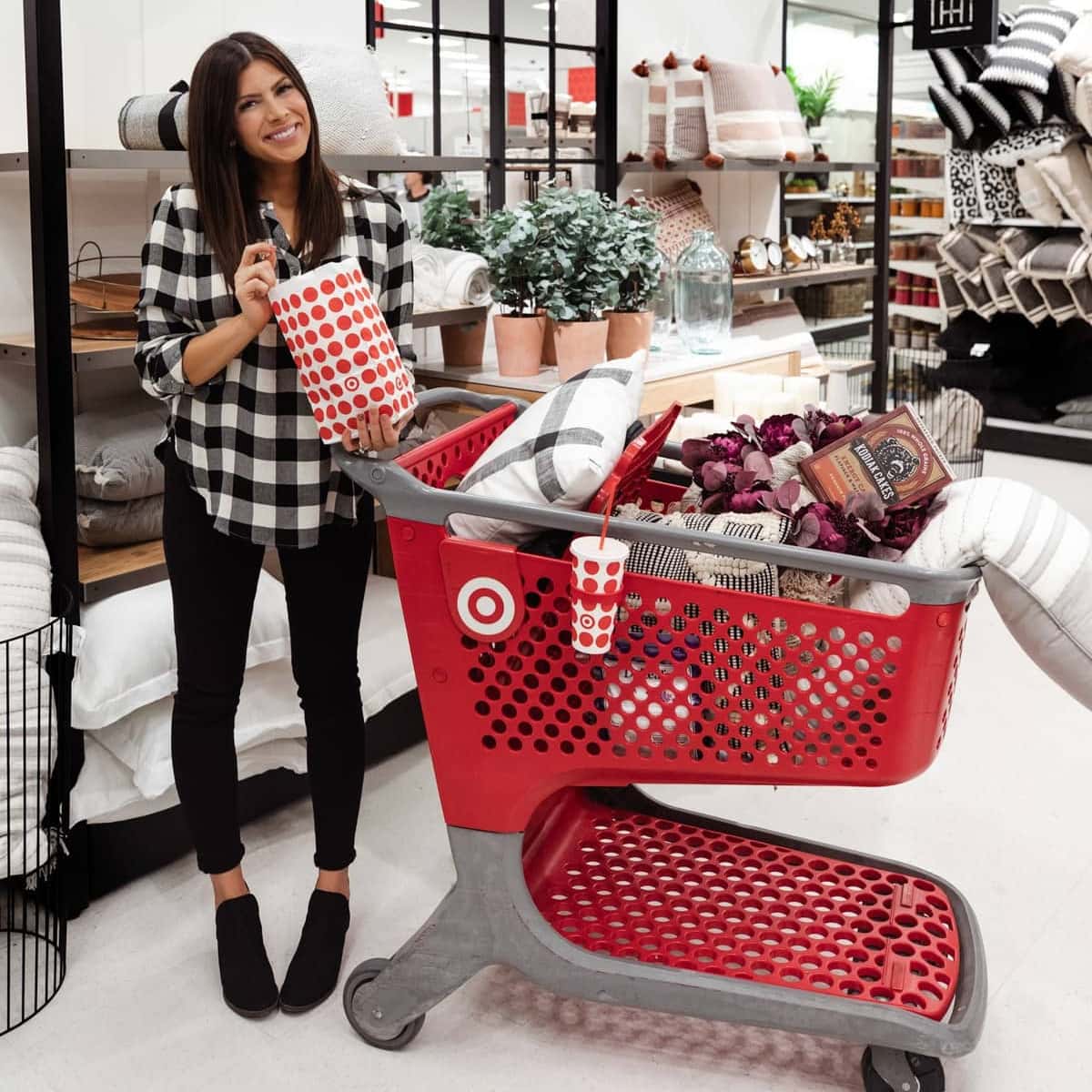 Unlock big savings by using our not-so-secret hacks and enjoy the Target philosophy of "expect more, pay less" every time you shop! Get ready to start saving big today!
Get Your Hands on Sale Items with Target's Rain Check! 
Don't let all the great deals pass you by! Target wants to make sure you get the most out of your shopping experience, so if you want to purchase a sale item that's out of stock, ask for a "rain check".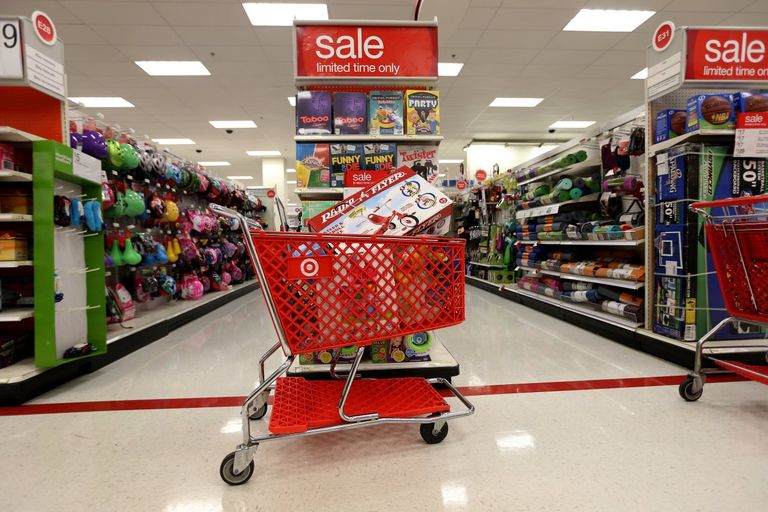 That way, when the product comes back into the store, you will still be able to purchase it at its discounted price — even after the sale ends. Of course, there are some exclusions, and Target may also offer substitutions. Make sure to take advantage of this nifty little trick the next time you shop at Target.
Get Amazing Deals on Kids' Toys at Target! 
It's time to get ready for Target's best sales on kids' toys! In mid-January and late July, the stores clear out all the old merchandise from the children's section. So, if you are looking for a fun gadget or toy for your little one, now is the time to get it!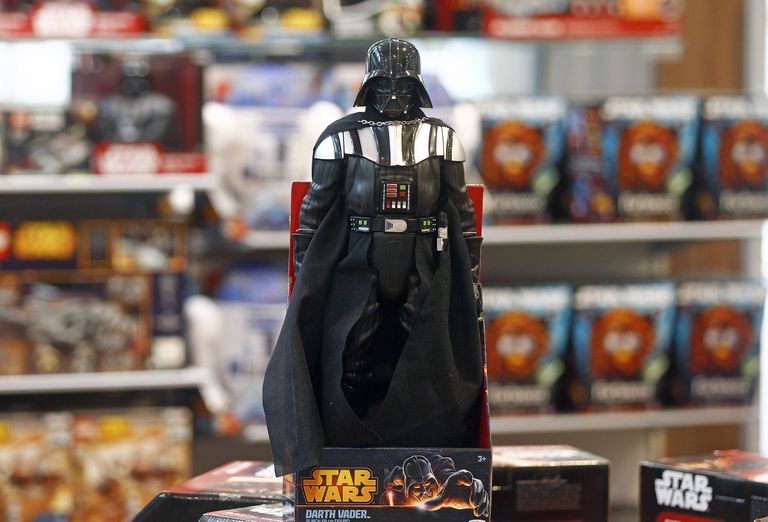 You won't have to wait too long and you'll get amazing deals on the items. Time to start shopping, parents!
Hassle-Free Shopping Returns with Target 
Shopping online can be a great experience, but what happens when you need to return an item? With Target, you don't have to worry – they make the returns process hassle-free!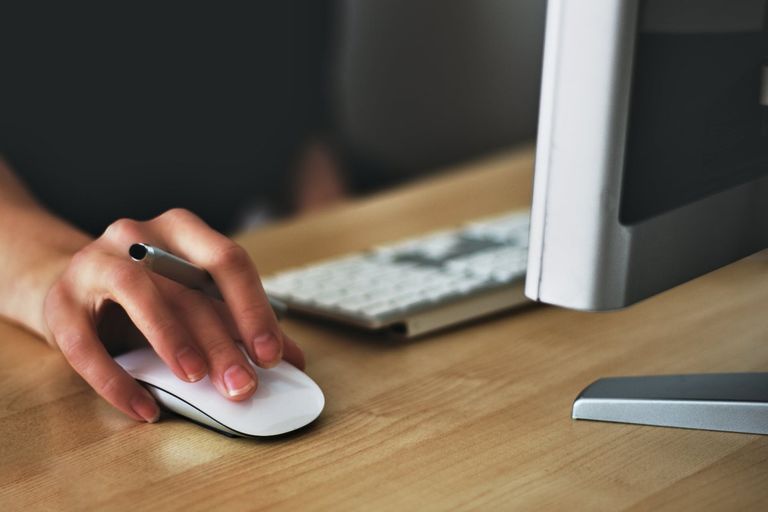 By allowing you to return any unopened items within 90 days, and for free, Target makes sure you never have to worry about being stuck with something you don't want. You can even get a head start on the process on their website or app. Shopping with Target has never been easier!
Uncover Amazing Bargains at Target! 
Discover incredible discounts and unbeatable bargains at Target! If you're looking for the best deals, head to the endcaps of the aisles. Also known as the display shelves at the ends of the aisles, these endcaps are the perfect spot to uncover amazing bargains.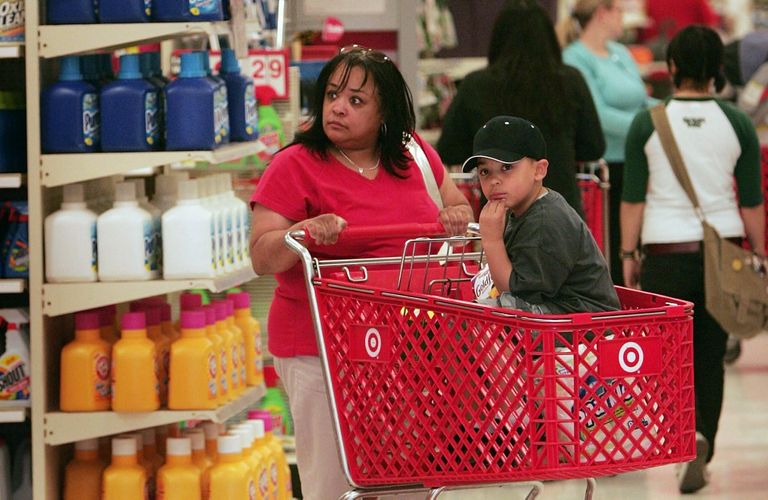 With all the products offered at lower prices, you're sure to find something that fits your budget. So, don't wait any longer, start exploring Target and find the perfect deal today! 
Score Free Stuff at Target! 
Love scoring a great deal? Then you'll love free stuff even more! Target is known to give customers gift cards when purchasing certain items or even hand out some of their products.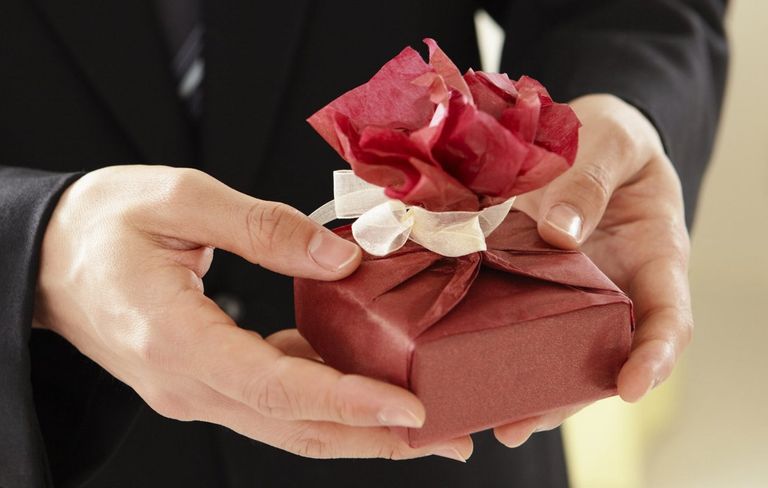 Before you hit the store, be sure to check the Target website for their latest offers so you don't miss out. Keep in mind though, the promotions change quickly so act fast! Get ready to enjoy the free stuff Target has on offer.
Get Paid for Your Unused Phones! 
Tired of having an old, unused phone sitting in your house collecting dust? Now you can get something for it! The Target trade-in program is offering gift cards or cash through PayPal for your old phones. Powered by CExchange, this program is an easy and convenient way to declutter and get rewarded for it!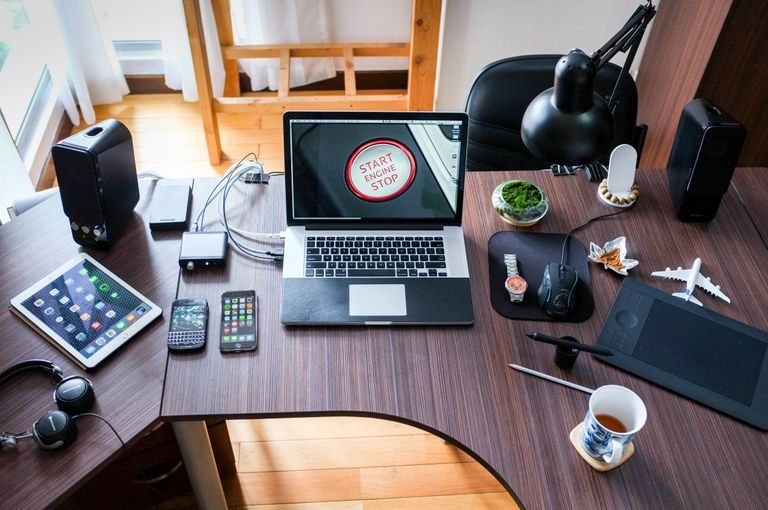 The amount you receive varies depending on the make, model, and condition of your phone, but you are sure to get something for nothing. Don't miss out on this great opportunity!
Score Major Savings at Target! 
Are you a couponing pro? Then you don't want to miss out on the amazing deals available at Target. Not only can you enjoy regular sale discounts, but you can also combine discounts from Target's REDCard and coupons from both Target and the manufacturer for even bigger savings.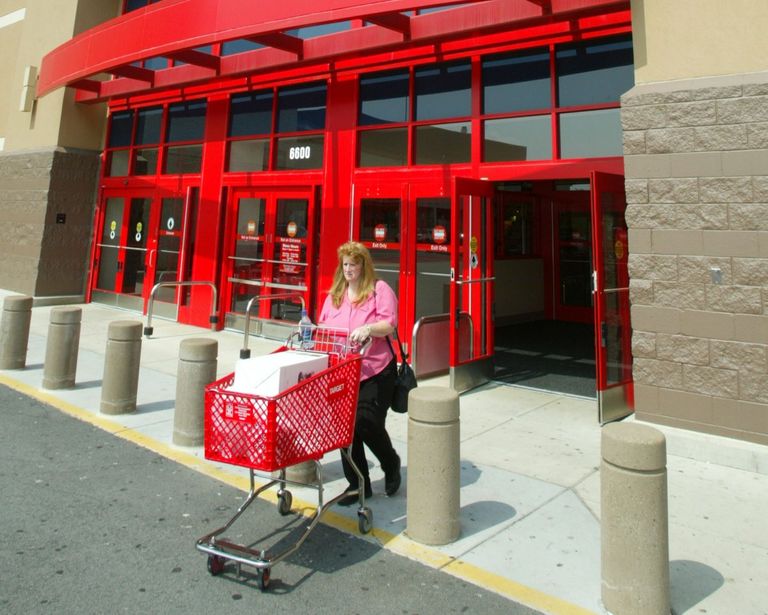 With the right combination of deals, you could be walking away with some serious savings. So why wait? Head to Target today and start saving!
Score Big Savings at Target Every Day of the Week! 
Do you love finding a great deal? Well, you're in luck! Target stores have you covered with their weekly discount schedule. On Mondays, you can save on child and baby clothing, books, stationery, electronics, and accessories. Tuesdays are the days for womenswear, food, and pet items. d to Target today!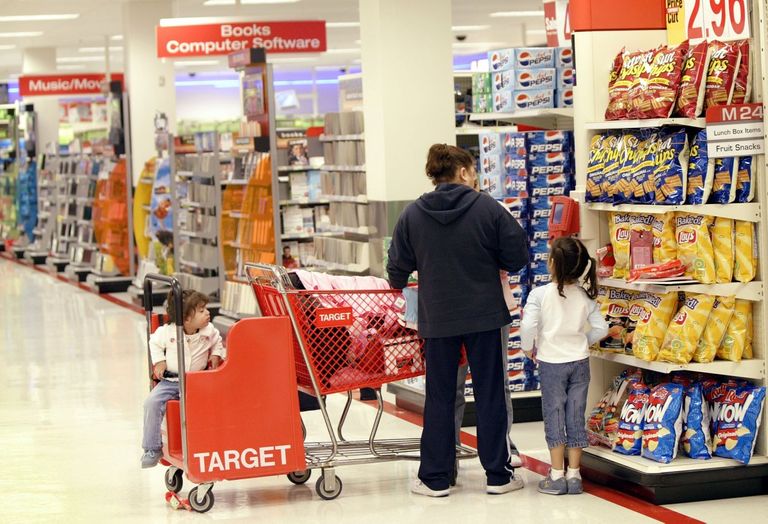 Wednesdays offer discounts on diapers, gardening, furniture, beauty products, and menswear. Thursdays are the time to save on footwear, sports apparel, décor, travel items, lingerie, housewares, and toys. And finally, Fridays are the days for jewelry, makeup, car products, and hardware. So, don't miss out on these amazing savings – hea
Get 5% Off with Target's REDCard Debit Card! 
Are you an avid shopper? If so, you won't want to miss out on Target's REDCard. Not only can you get 5 percent off your items, but there are also none of the costs credit cards have.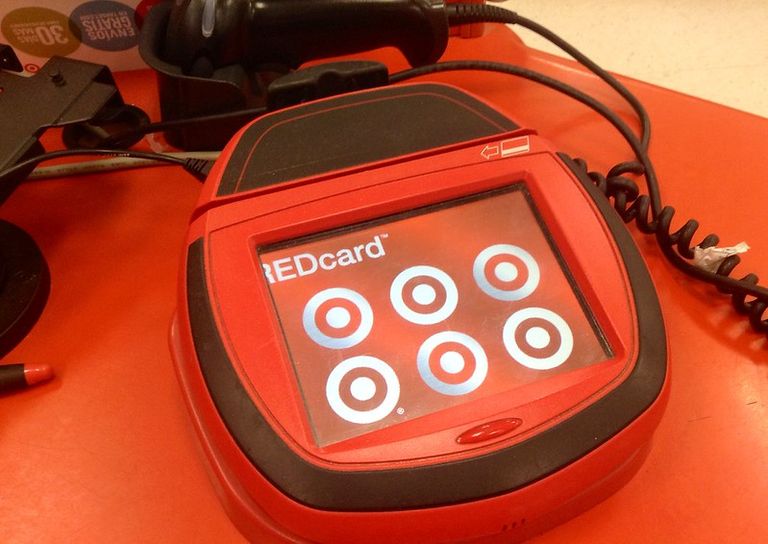 With the REDCard debit card, you can shop at any Target store, get a welcome gift and free two-day shipping, and withdraw cash at the checkout. So don't hesitate to take advantage of this amazing deal – get your REDCard debit card today and start saving!
Maximize Your Black Friday Savings with Target! 
It's Black Friday season again and it's time to grab those must-have deals! With Target at the top of your list, you are sure to get the best discounts and offers on this shopping extravaganza.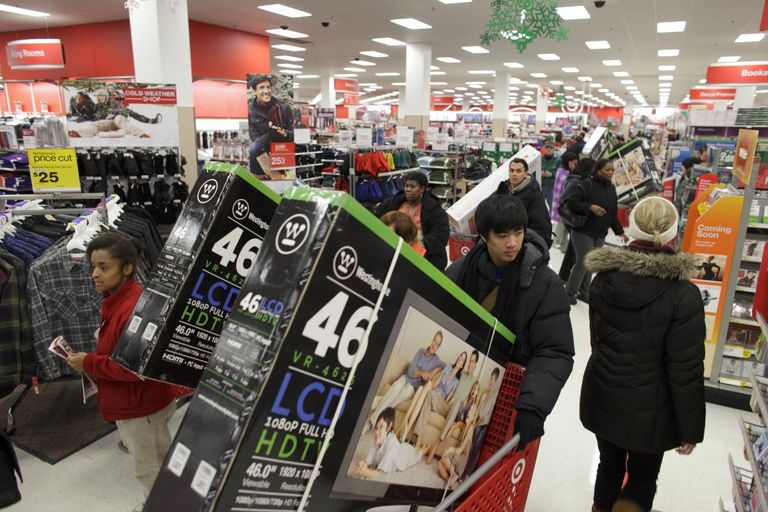 As DealNews reported in 2022, Target won't just give you good deals on Black Friday, but also on Thanksgiving Day. So don't wait any longer, head to Target and maximize your savings this Black Friday! 
Uncover Hidden Bargains at Target 
Have you been looking for great deals at Target? Look no further! PromotionCode has got you covered. Mike Catania, the founder of PromotionCode, shared with CheatSheet in 2017 that Target has a great online offer of $5 off $50 purchases.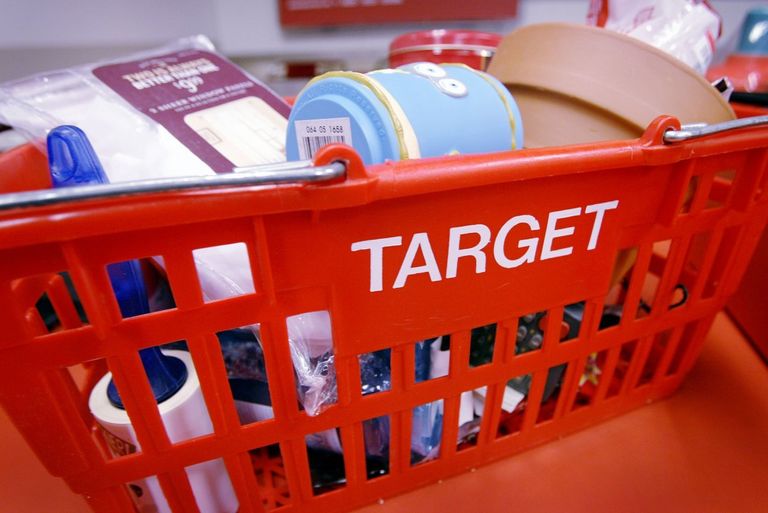 This offer is available almost year-round with few limitations and cannot be found in store or advertised in their mailers. So don't miss out on this amazing deal and visit PromotionCode now! 
Get Rewarded With Target Circle! 
Shop at Target and get rewarded for it with Target Circle! This rewards program lets you save and use digital coupons on your smartphone, earn 1 percent on purchases to spend later, get a 5 percent discount on your birthday and enjoy access to personalized offers that you won't find anywhere else.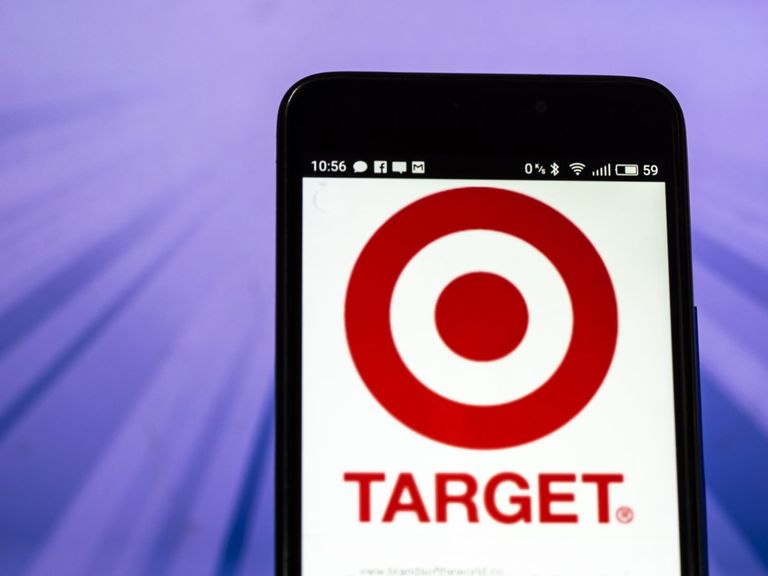 And best of all, you can use your Target Circle rewards both online and in-store! Sign up now and start taking advantage of all the awesome benefits today.
Uncovering Hidden Deals at Target 
Are you looking for a great deal at Target but not sure where to look? You may have overlooked the best option – the clearance section in the hardware area!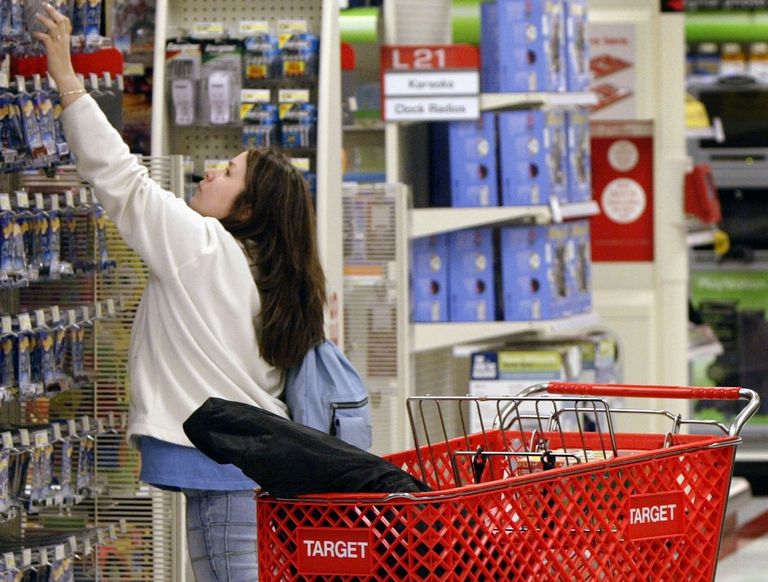 As a former Target employee revealed on Reddit in 2015, you can find a wide range of items for up to 75% off, including decent tools, quality flashlights, two-way radios, and much more. With such great savings, it's definitely worth checking out!
Shop Smart with Target's Price Match Guarantee 
Do you want to make sure you're getting the best deals while shopping? Look no further than Target's Price Match Guarantee! Not convinced?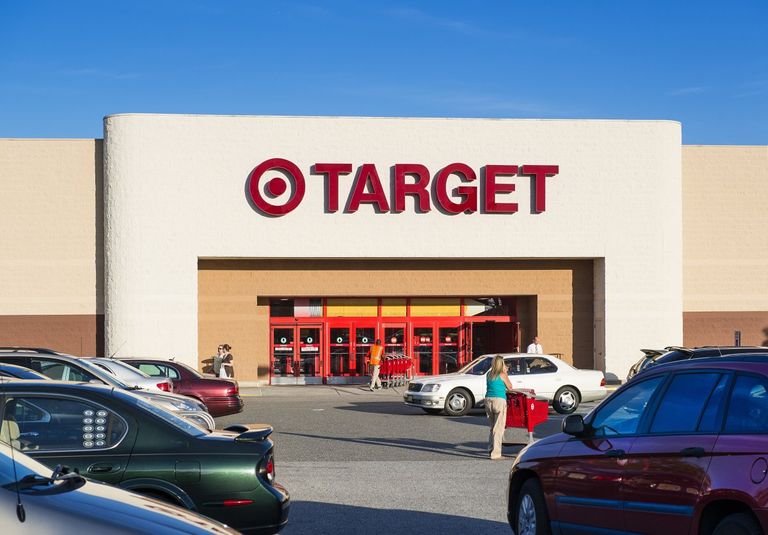 Just take it from Target's official website that promises to match the price if you buy a qualifying item at Target and later find an identical item for less at Target.com, select online competitors, or in Target's or competitor's local print ads. Shop smartly and get the best deals with Target's Price Match Guarantee!
Maximize Your Deals with Target's Apps 
Target's app is a great way to save money, but if you want to maximize your deals, why not try out some other apps too? Shopkick is a great option as it gives you rewards for simply entering a Target store or scanning items.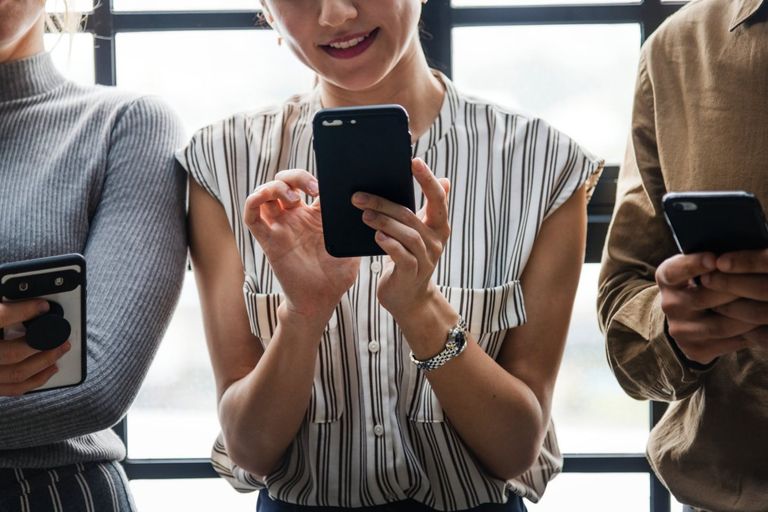 Then you can exchange the points you collect for gift cards! Other fantastic cash-back apps to try are Ibotta, Fetch Rewards, Dosh, Rakuten and Checkout 51. Maximize your savings now with apps!
Get Rewarded for Choosing Reusable Bags at Target! 
Do you care about the environment and want to save money at the same time? Then head to Target for all your shopping needs! Bring your own reusable bag and get a 5 cent discount on every purchase. That's right – Target rewards you for bringing your own bag and going plastic-free!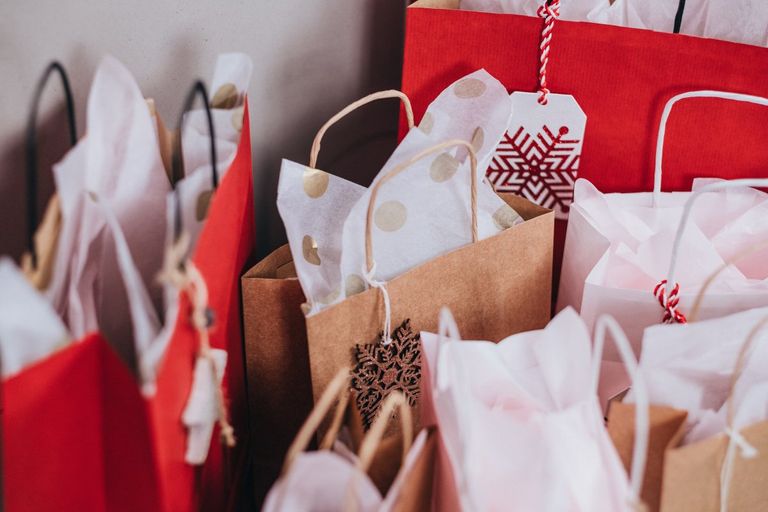 Not only will you save money, but you'll also be doing your part to help the environment. Plus, single-use bags may soon be illegal in America, so why not get ahead of the curve and start using reusable bags today? Don't wait – get rewarded at Target!
Enjoy Delicious Coffee at Target with K-Cups and Reusable Pods! 
At Target, there's no need to sacrifice quality for price when it comes to coffee. If you're a fan of Keurig coffee makers, you'll find an excellent selection of K-Cups with prices that won't break the bank.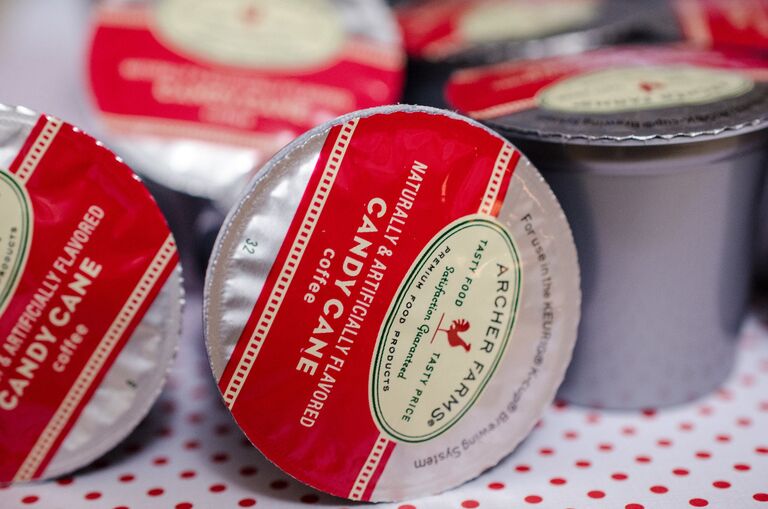 Plus, you can save even more with reusable K-Cup pods. Fill them yourself and then just toss them in the dishwasher. Stop by Target today and enjoy a great cup of coffee at a great price.
Get 90% Off Your Holiday Decorations! 
This holiday season, why spend a fortune on decorations when you can get them for a fraction of the price? All you have to do is wait until the day after the holiday, and you can find great deals on all your favorite holiday-themed decorations and treats at Target.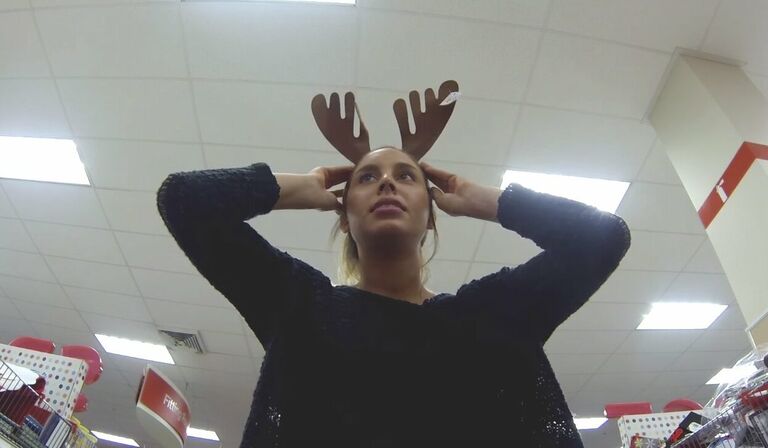 Just one day after Halloween, Christmas, or Valentine's Day, you can find these items at half price. And, if you wait a week, you could get them for an unbelievable 90% off! Don't miss out on these amazing savings and make your next holiday season even merrier.
Wow Your Kids with Affordable Toys from Target 
Feeling the pressure to wow your kids with the best toys around? Look no further than Target! They have a great range of toys. And you can save big by checking out their weekly ads and catalogs – you're sure to find a great deal. Take advantage of coupons and discounts on the Target app too to make your little ones' playthings even cheaper.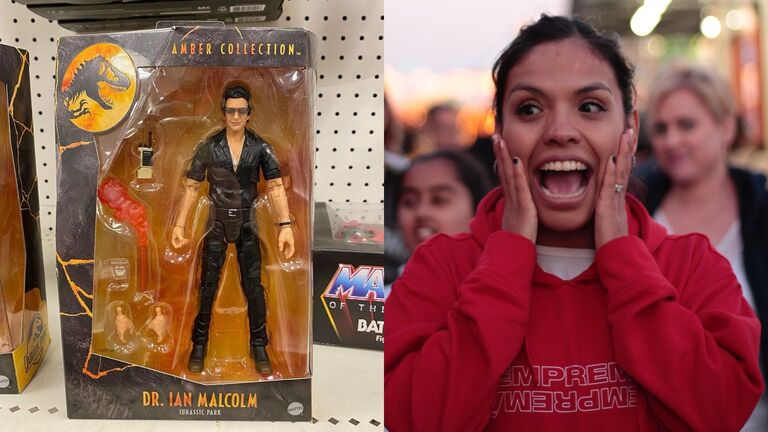 Plus, you can receive their weekly ads direct to your inbox so you don't miss a single deal. Get ready to make your kid's birthday or Christmas extra special – without breaking the bank! 
Get Luxury Quality at a Lower Price: Shop Threshold at Target 
Bring the designer look to your home, without breaking the bank. Restoration Hardware and Pottery Barn offer plenty of style inspiration, but for those looking to save a few bucks, Target's Threshold line is the perfect solution.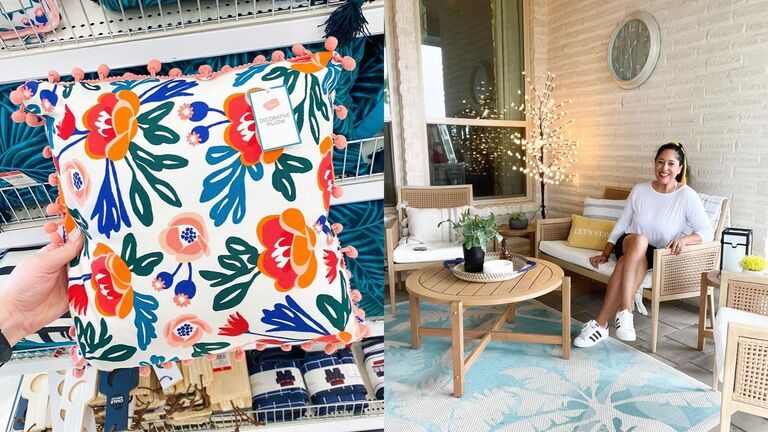 Boasting a luxe feel and rustic style, Threshold is an exclusive low-cost alternative to expensive designer brands. So get the look you desire without the hefty price tag – shop Threshold at Target today!
Get Quality Beauty Products on a Budget with Up & Up! 
Love great beauty products but don't want to break the bank? Look no further than Target's Up & Up line! For a fraction of the price of its brand-name counterparts, you can get quality makeup, skincare, and more.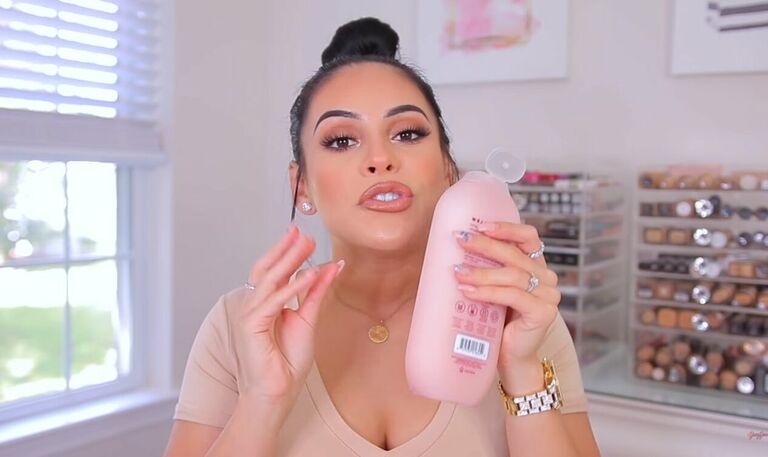 Take the Apricot Blemish Scrub for example. It's pretty much the same as St. Ives Apricot Blemish Control Scrub, but it's only $2.19, compared to the $4.99 price tag of the original! And people say it works just as well. So ditch the expensive brands and check out Target's Up & Up products today!
Keep Up with Your Kids' Growing Feet with Target 
Want to give your kids the best style without breaking the bank? Look no further than Target! It's the perfect spot for trendy, affordable kids' footwear. It won't last forever – but that's okay, since your little one will likely outgrow it within a few months anyway.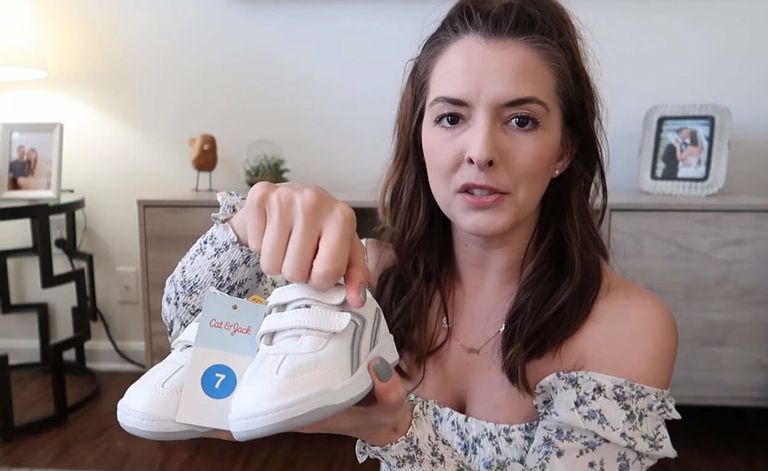 With modern styles and colors to choose from, you can keep up with your kids' growing feet without straining your wallet. Shop Target for head-turning shoes that serve their purpose admirably!
Treat Yourself to Target's Ginger Peach Sparkling Water! 
Tired of the same old sparkling water? Treat yourself to Target's Ginger Peach flavor and enjoy the refreshing taste of a sweet and tangy combination. Not to mention, it's cheaper than some of the name brands you know and love!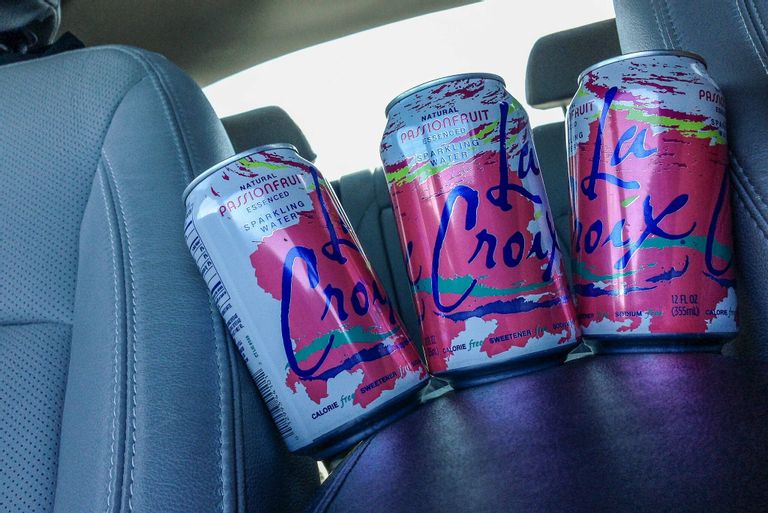 You can also get your hands on hard to find flavors, such as LaCroix's passion fruit. But why not give Target's Ginger Peach a try? You won't be disappointed!
Shop Target's Designer Collaborations for High-Quality, On-Trend Pieces at a Bargain!
Looking for stylish and affordable fashion pieces? Look no further than Target's designer collaborations! The store released capsule offerings from Sergio Hudson, La Ligne, and Kika Vargas – so you can be sure of the quality and on-trend nature of these pieces.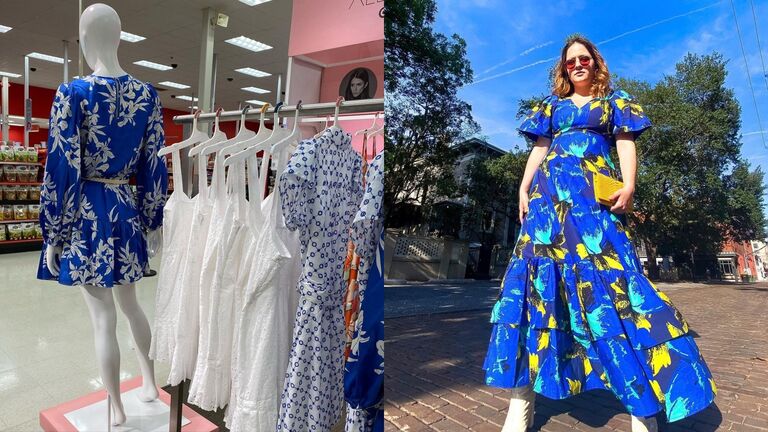 And the best part? You can get your hands on these designer collections without breaking the bank! So don't miss out on this amazing opportunity to update your wardrobe with unique, high-quality pieces from Target.
Get Smart With Smartly! 
Are you looking for a great way to clean your home without breaking the bank? Look no further than Target's own line of cleaning products, Smartly! Not only do these products cost less than the alternatives from Method, they smell amazing and tests show they work just as well.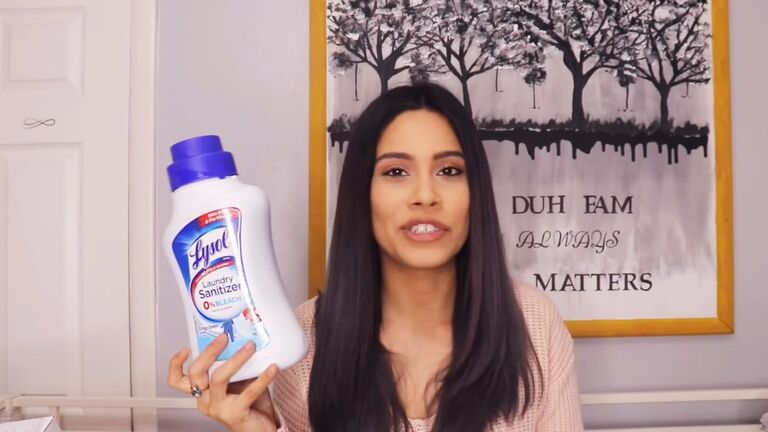 The Smartly all-purpose cleaner is a must-have bargain for anyone looking to save money while keeping their home spic and span. Try Smartly today and see the difference!
Spice Up Your Pantry on a Budget 
Are your pantry shelves running low on spices? Look no further than your local Target! With a selection of flavorful Market Pantry-labeled spices, you can stock up on all the seasoning your kitchen needs – at an incredibly low cost.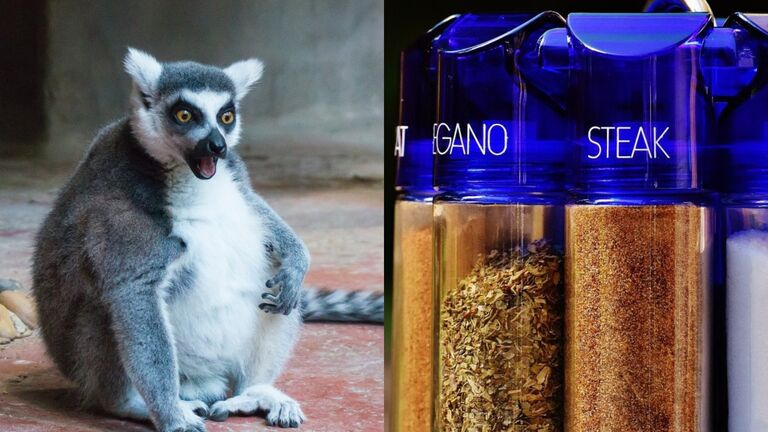 Customers are singing the praises of their quality, and they're competitively priced at only around one dollar per bottle. So, head to Target and spice up your pantry on a budget!
Head to Target for the Latest Summer Swimming Styles! 
Are you looking for the perfect swimsuit to make a splash this summer? Look no further than Target, with a wide selection of on-trend designs that cater to all sizes and shapes – from maternity suits to plus-size and high-waisted bottoms.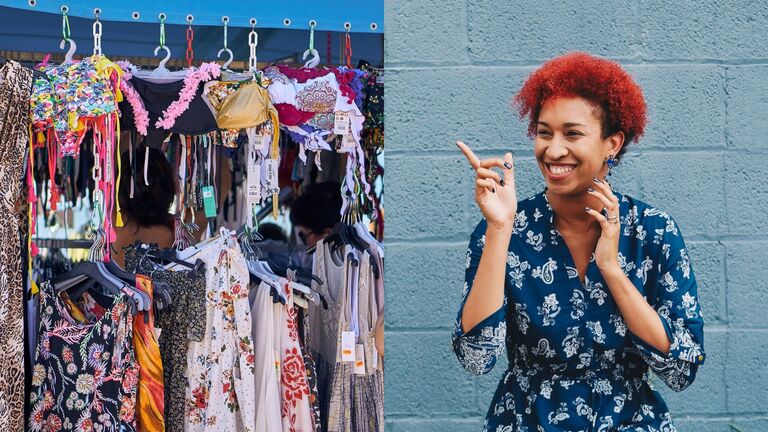 With the Target brands Kona Sol, Shade & Shore, and Xhilaration, you're sure to find something that you love. There's something for everyone, so don't miss out on the latest summer swimming styles!
Unlock Healthier and Tastier Choices at Target 
Are you looking for healthier food options? Then Target is the place to go! With its extensive "Good & Gather" in-house brand, shoppers can browse through a wide range of organic food, that's free from artificial additives, and free from the higher prices of its competitors too.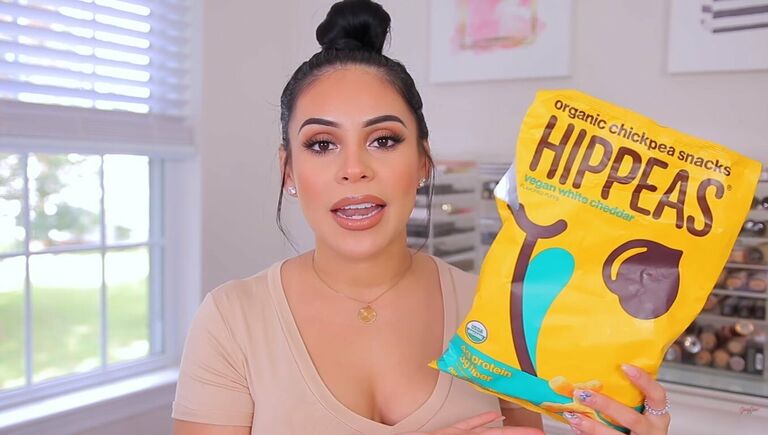 Since the launch of the brand, Target has set itself apart by offering customers healthier and tastier options. So if you're looking to upgrade your groceries, visit Target and unlock a world of healthier and tastier choices!
Target's Market Pantry Condiments: A Delicious Bargain!
Are you looking for a delicious condiment for your next meal that won't break the bank? Look no further than Target's Market Pantry! Consumer Reports' taste testers gave the stamp of approval to these condiments, claiming that their ketchup was a "virtual dead-ringer" to the more expensive Heinz ketchup and that their mayo was a "near-twin" to Hellman's mayonnaise.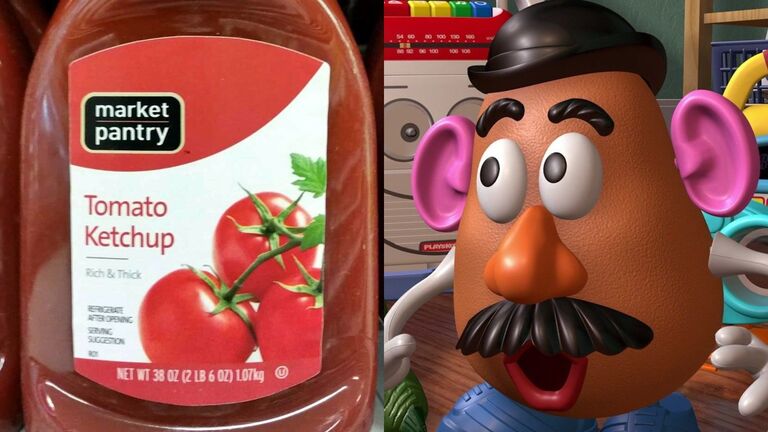 So why pay more when you can get the same great taste for less? Head to Target and stock up on Market Pantry condiments today!
Unearth Hidden Treasures at Target's Bullseye Playground! 
Are you the kind of person who can't help but visit Target's Bullseye Playground? Well, don't hold back! In the store's bargain section named after the store's doggie mascot, you can find some of the best deals around. Whether it's school supplies, holiday decor, or children's party gift bags, you'll be sure to find something that suits your needs.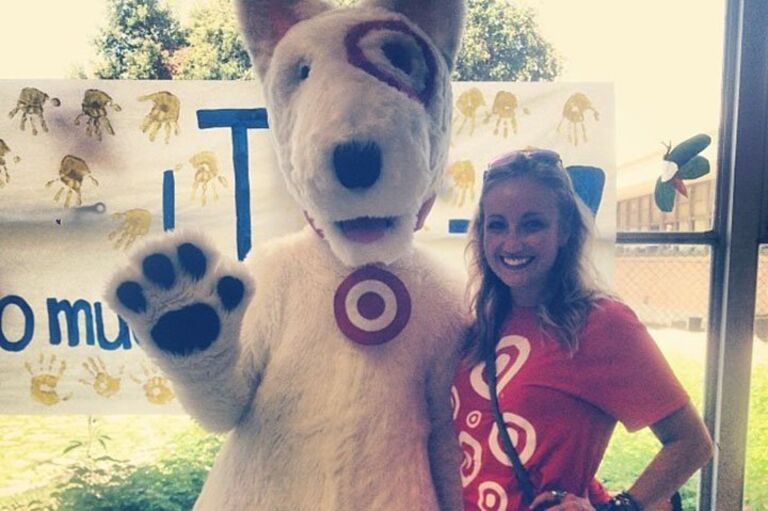 And with the Bullseye Playground now a Target staple, you can even shop the range online! Don't miss out on these amazing bargains – it's time to unearth hidden treasures at Target's Bullseye Playground!
Stock up on Baking Supplies at Target with Market Pantry! 
For all the baking aficionados out there, Target's Market Pantry baking supplies should be your go-to choice! Don't believe us? Here's a secret; apparently most of these products are simply the name-brands rebranded as Target products, but with a much lower price tag.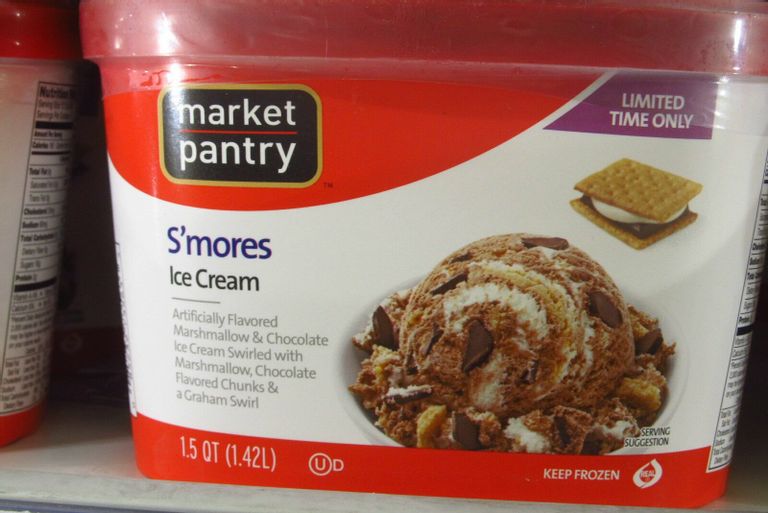 So, why pay more when you can get the same quality at a fraction of the cost? Get your pantry stocked with Market Pantry today and start baking delicious treats!