Discover the Power of Cosplay: Incredible Female Transformations That Will Amaze You
Cosplay fever is taking over the world, and it's not hard to see why! With a wave of creative energy and the thrill of becoming whoever you want, more and more people are diving into the cosplay world.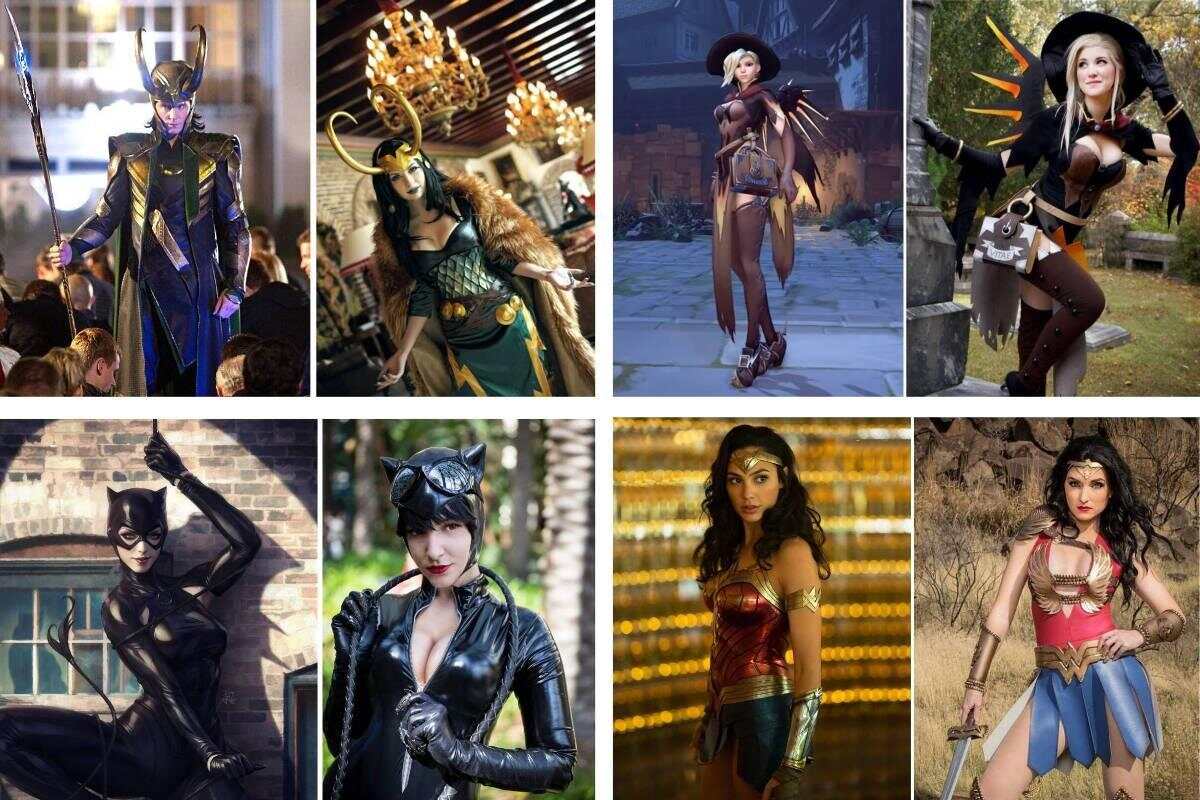 But it's the women who are stealing the show with mind-blowing transformations that will leave you amazed. From superheroes to anime characters and everything in between, these cosplayers are taking the art form to a new level. So get ready to be blown away by the cosplay magic as we showcase the best female transformations we've ever seen.
Cosplay Royalty: Paladinofstars Brings Princess Bean to Life
If you're a fan of the hit Netflix series Disenchantment, you know that Princess Bean is truly a heroine. Thanks to the incredible talent of @paladinofstars, we can now see her in her cosplay glory!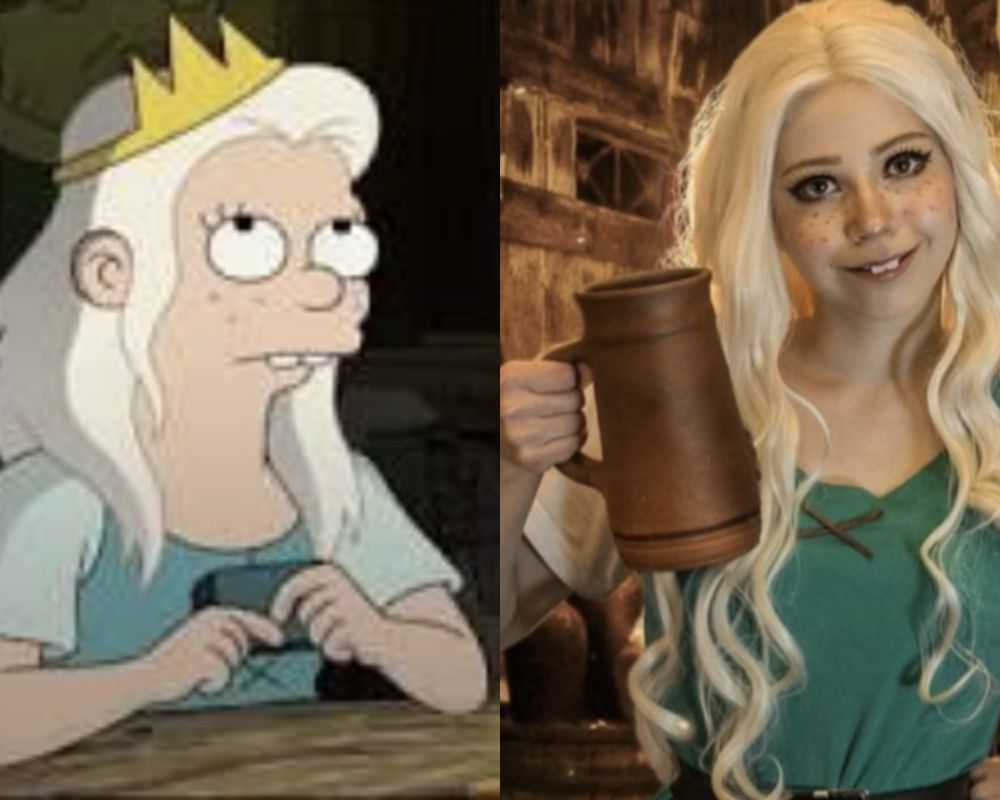 With attention to detail, Paladinofstars has carefully captured the essence of this rebellious and alcohol-loving princess, right down to those adorable freckles. But there's more! This cosplayer's Instagram page is a treasure trove of captivating cosplays. From Star Wars characters to Goofy and beyond, we can't get enough of Paladinofstars; we're sure you'll feel the same way.
From the Cosmos to the Stage: Behold the Spectacular Orion Showgirl Cosplay
Prepare to be hypnotized by this stunning cosplay that takes inspiration from the stars above. The attention to detail is entirely out of this world, with expertly coordinated design elements that bring the character to life.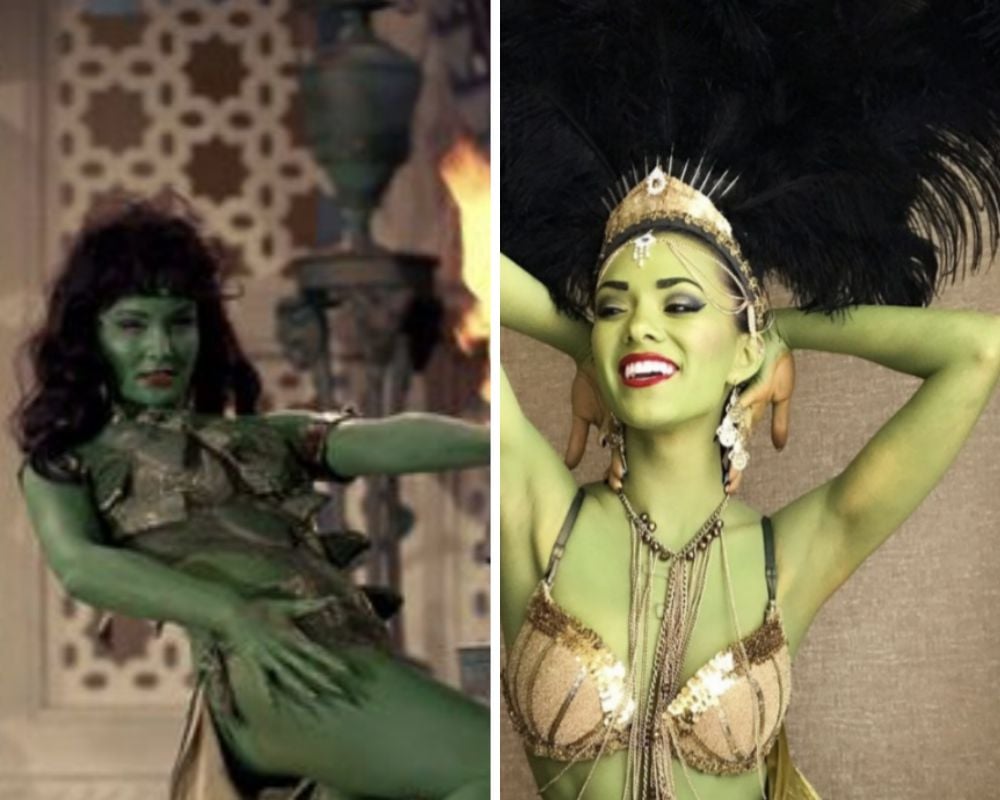 The Orion Showgirl truly knows how to stand out from the crowd and showcase her creativity. So, step into the universe of the Orion Showgirl and witness the magic of a truly unique cosplay!
Mercy Halloween Cosplay Brings the Game to Life
Overwatch has become a huge hit in the gaming world, and the character Mercy Halloween has become a fan favorite. However, bringing a video game character to life through cosplay is no easy stunt.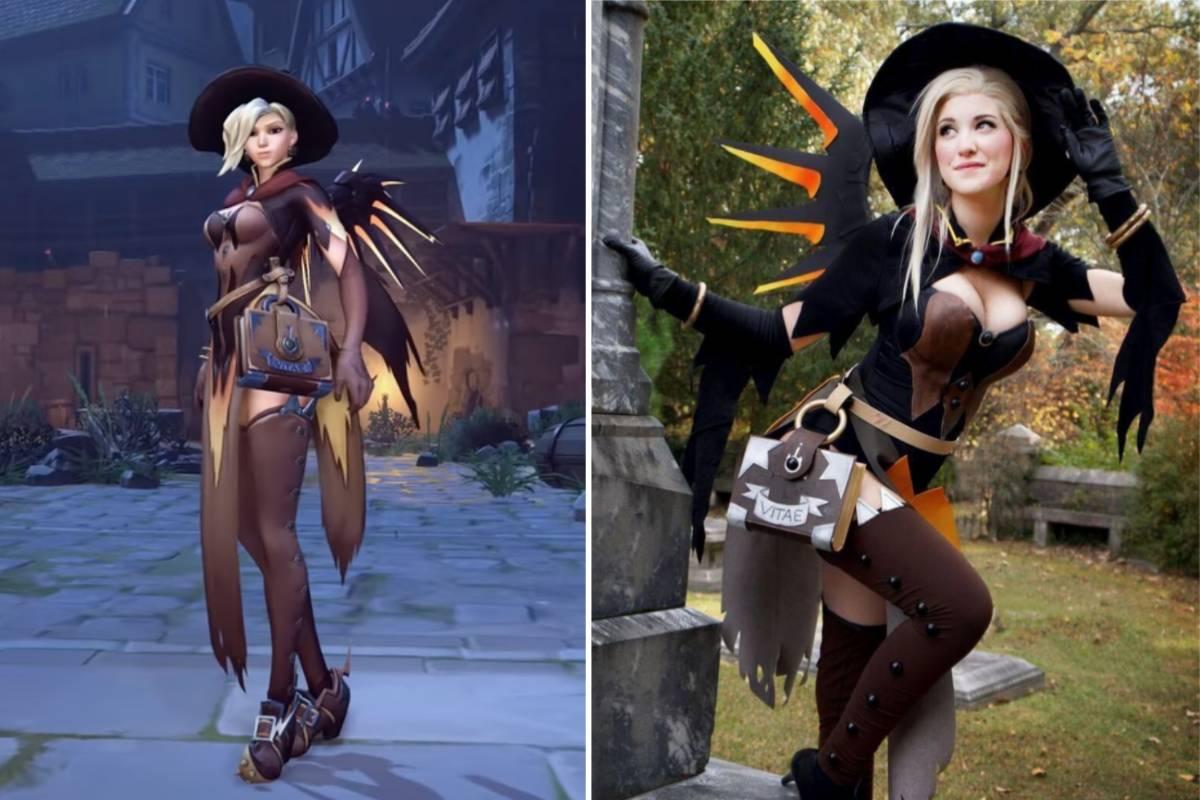 Every costume aspect is crafted with care and precision, from the wings to the halo and even the slightest details. Seeing how people can bring these beloved gaming characters to life in a stunning way is inspiring. It is hard to imagine this cosplayer in any costume other than the one that perfectly describes the heroism of Mercy Halloween.
Captain Marvel to the Rescue
Right off the bat, this cosplayer got everything about Captain Marvel correct. Not only does the blond hair, costume, facial expression, and posed stance scream "Yeah, I'm in charge," it also is an amazing rendition of the female superhero.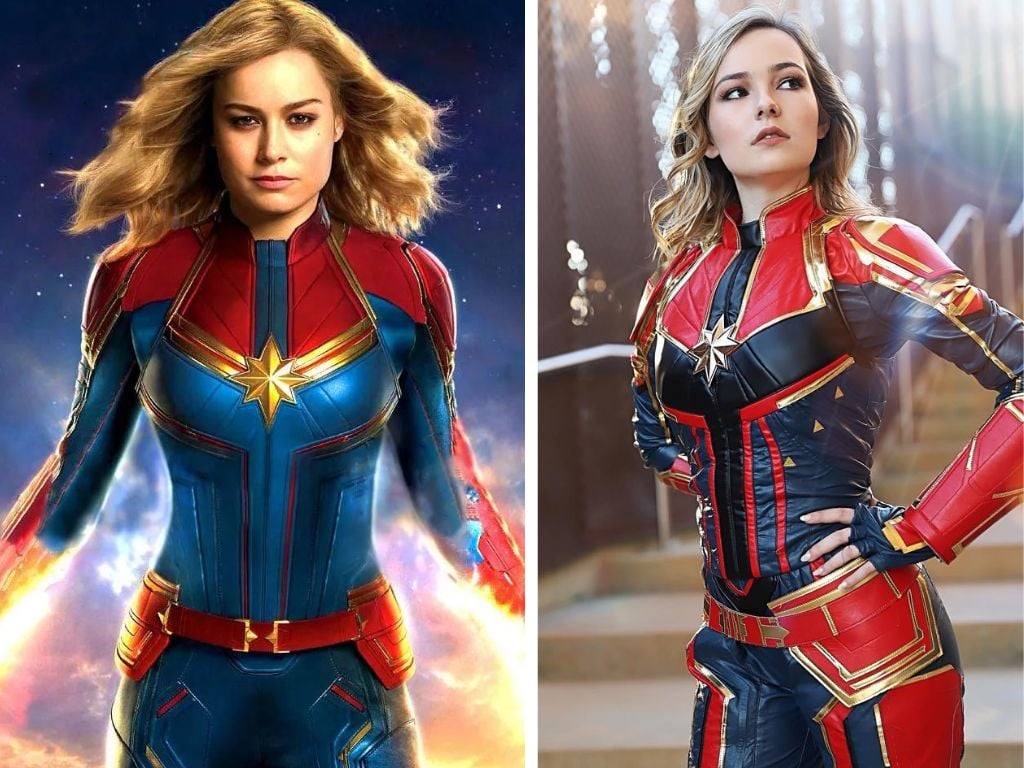 Brie Larson plays Carol Danvers in the Marvel film, which was a phenomal success that grossed more than $1 billion worldwide. It also became the first ever superhero movie with a female lead to hit that mark. Impressive!
This Killer Batgirl Cosplay Will Turn Heads
1967 is when Batgirl first appeared in the DC Batman comics. Batgirl (aka Barbara Gordon) also hangs out in Gotham City with Robin. Throughout the different character reiterations, Batgirl has also gone by the names Betty Kane and Cassandra Cain.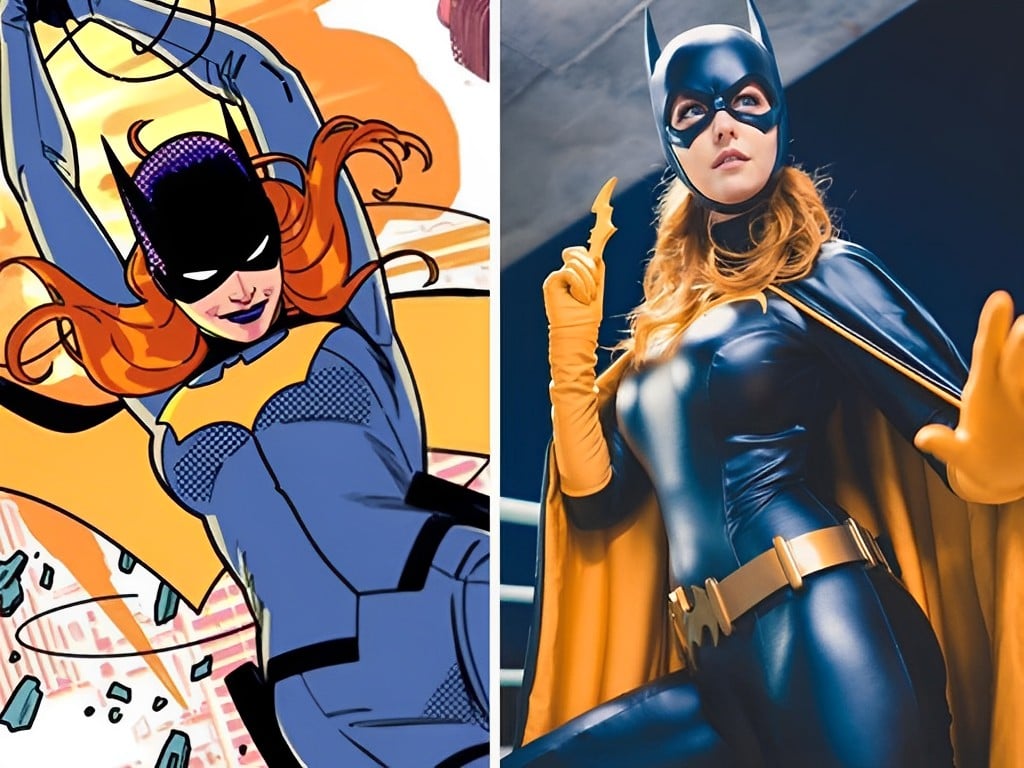 The bold Batgirl cosplay is absolutely incredible and plays to the vibrancy of the costume and the character's kicka** nature. Her black one-piece latex suit matches perfectly with the yellow cape, belt, and gloves. Plus, the Batgirl logo really compliments the whole thing!
The Female Version of Pennywise is Almost Better
There are some cosplays that are so true to the actual character that it's almost eerie. From the makeup to the hair, costume, facial expressions, and mannerisms, the resemblance is remarkable.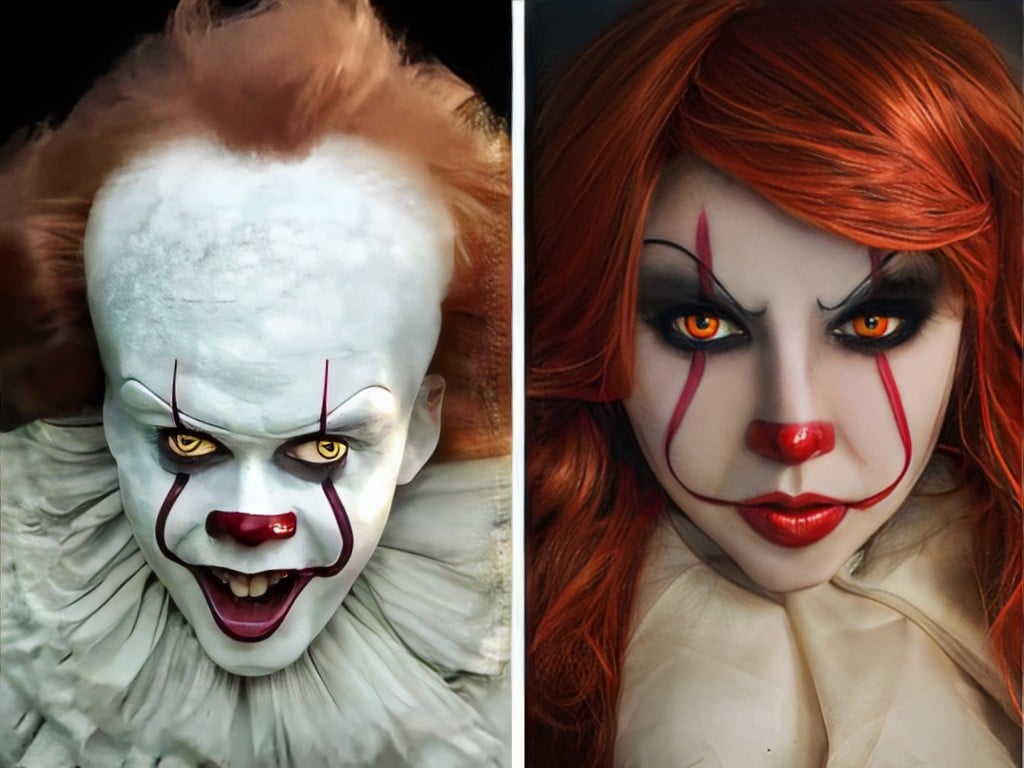 This phenomenal female cosplay representation of the otherwordly Pennywise the Dancing Clown from the horror movie It is truly terrifying. She really got every detail down to a T!
Unleash Your Inner Wonder Woman with this Cosplay and Attitude
Wonder Woman is an iconic superhero well-known for her unwavering courage and strength. One cannot deny the cultural impact surrounding her and the movies starring Gal Gadot.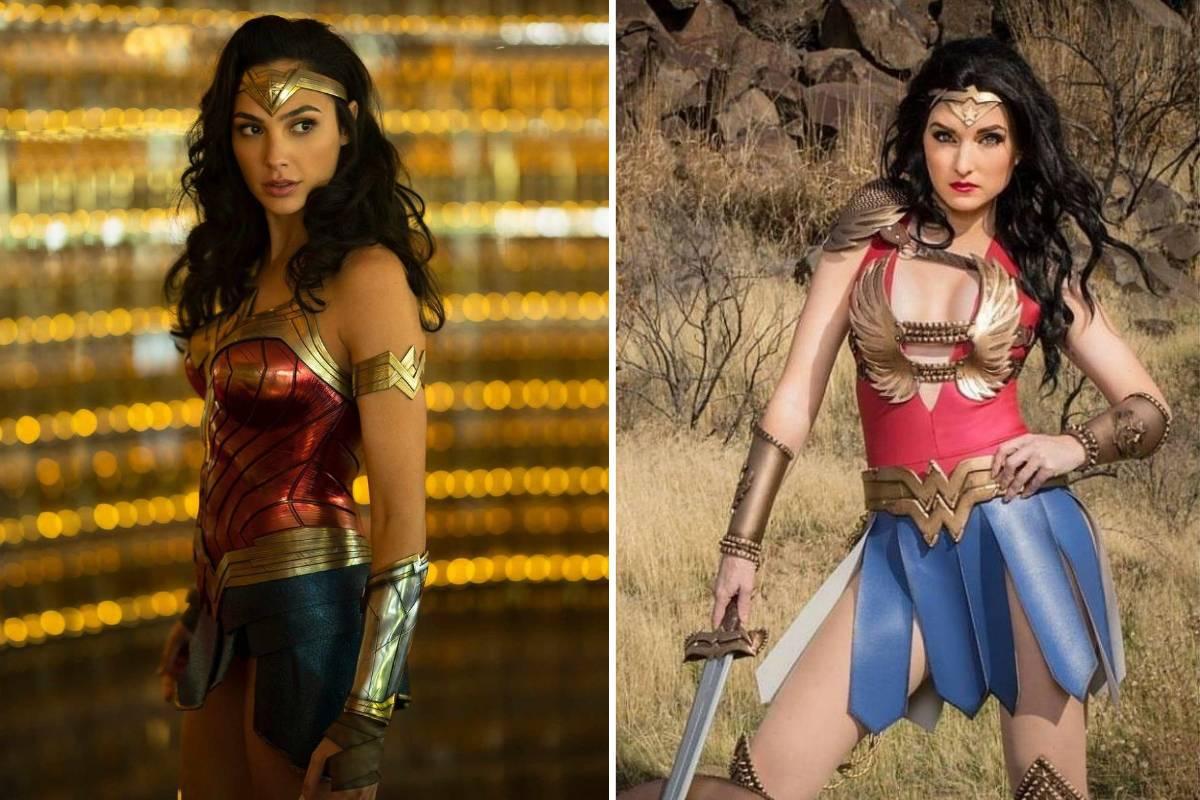 Pulling off a Wonder Woman cosplay requires more than just a great costume but a certain level of attitude and confidence. So, if you dream of saving the world like your favorite superheroine, take some inspiration from this incredible cosplay.
Feline Fatale: The Ultimate Catwoman Cosplay
Selina Kyle, also known as Catwoman, is one of DC Comics' most attractive and mysterious characters. With her deadly claws and sleek suit, she's a force to be reckoned with. However, one cosplayer has taken her portrayal to the next level.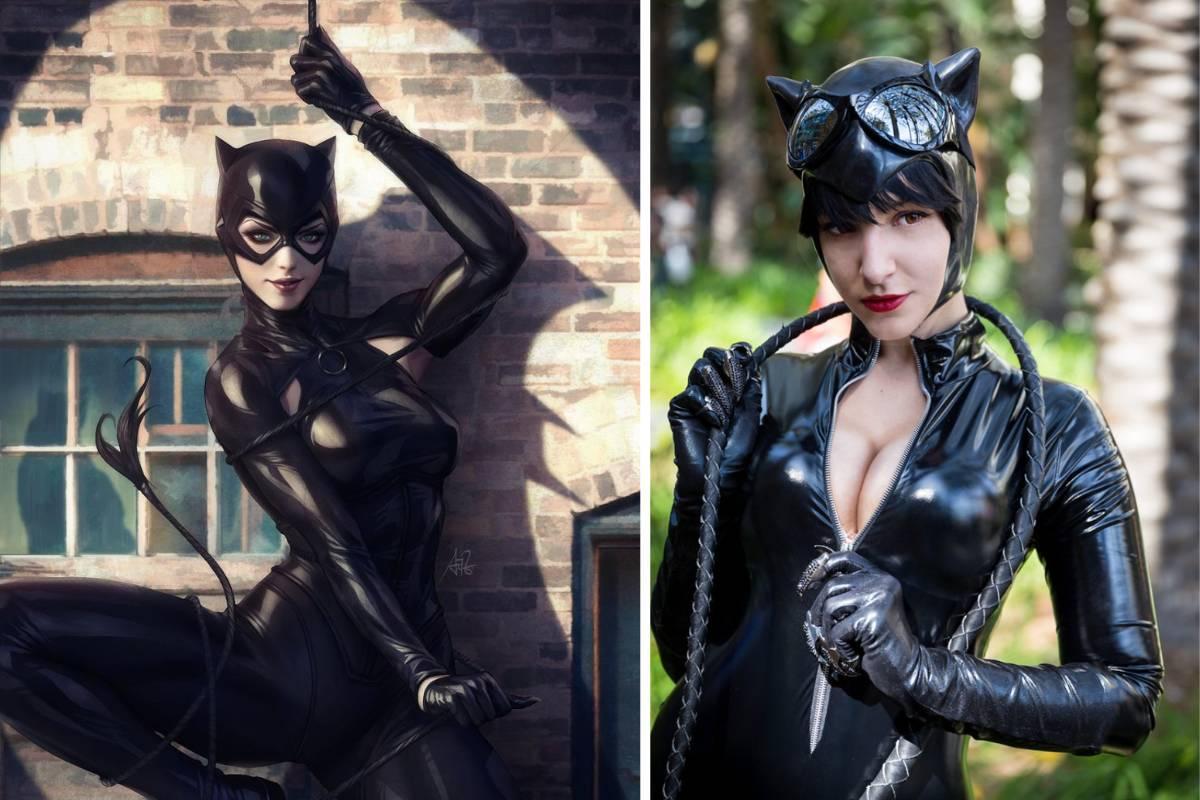 This Catwoman cosplay is nothing short of breathtaking. Her confidence and attitude epitomize the fierce and independent spirit of Catwoman. With a sultry look and a sly grin, this cosplayer is a true feline fatal. So it's no surprise that Batman cannot resist her charm.
The Legend of Zelda's Princess Cosplay Will Leave You Breathless
The Legend of Zelda franchise is a classic in the gaming world, and Princess Zelda is an iconic character adored by fans worldwide. This cosplayer perfectly captures Princess Zelda's nature with her flawless costume exhibition.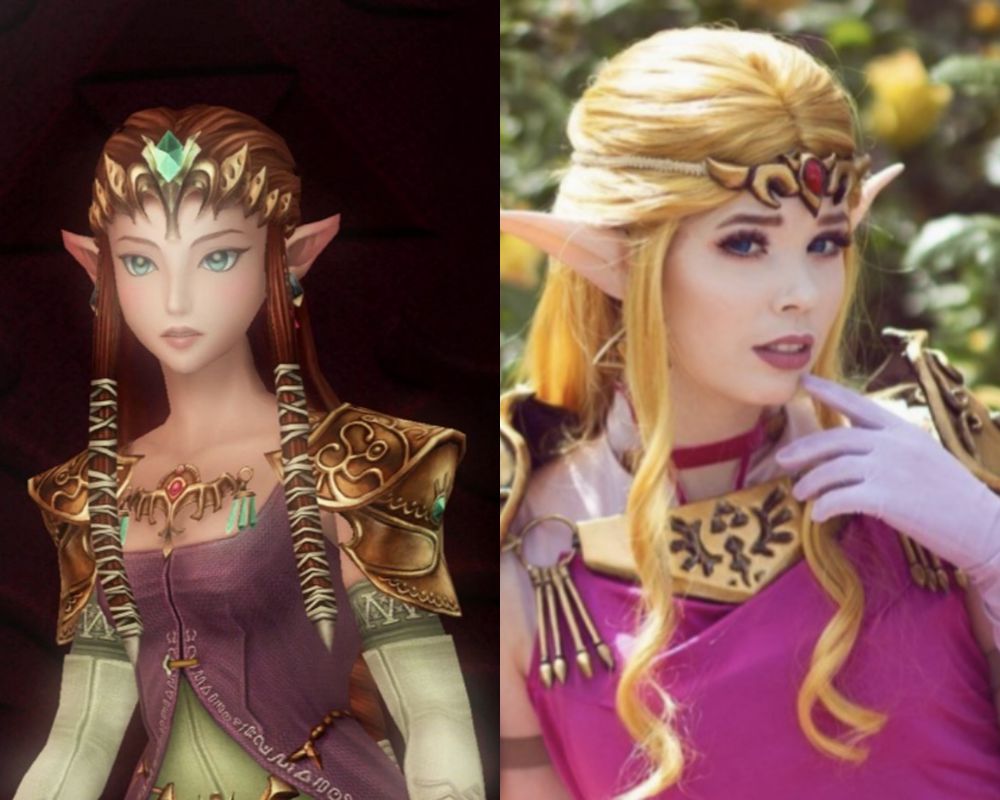 Just a stare at this cosplay will leave you hoping that Link will come to rescue this beautiful princess. The cosplayer looks gorgeous, and she might even inspire you to discover what these Zelda games are all about.
Step into Agrabah with This Stunning Princess Jasmine Cosplay
Princess Jasmine, known for her beauty, bravery, and determination, has always been a fan-favorite Disney character. But this cosplayer takes the beloved princess to a whole new level of perfection.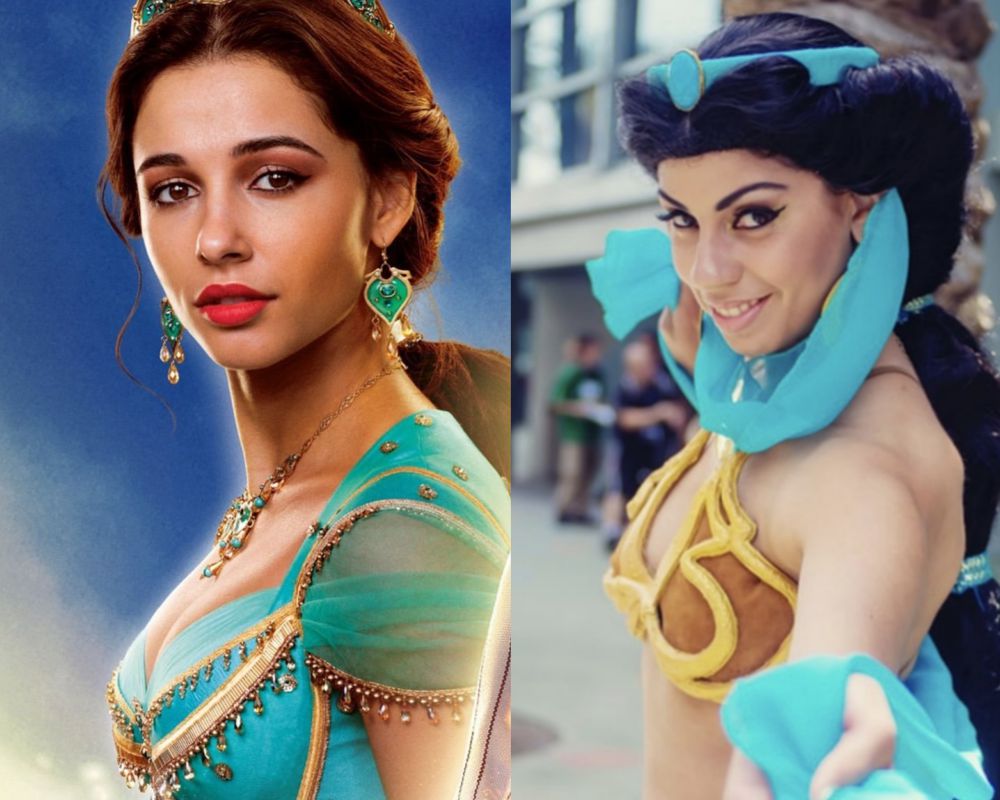 With her detailed cosplay, she has brought the magical world of Agrabah to life, making it seem like Princess Jasmine has stepped out of the screen and into reality. From the flowing blue harem pants to the sleek headband, every detail is flawless.
Frozen's Ice Queen Comes to Life: This Startling Princess Elsa Cosplay Will Give You Chills
Step into the magical world of Frozen with this breathtaking Princess Elsa cosplay! This cosplayer perfectly brings the beloved ice queen to life with a stunningly icy gaze that will shiver down your spine.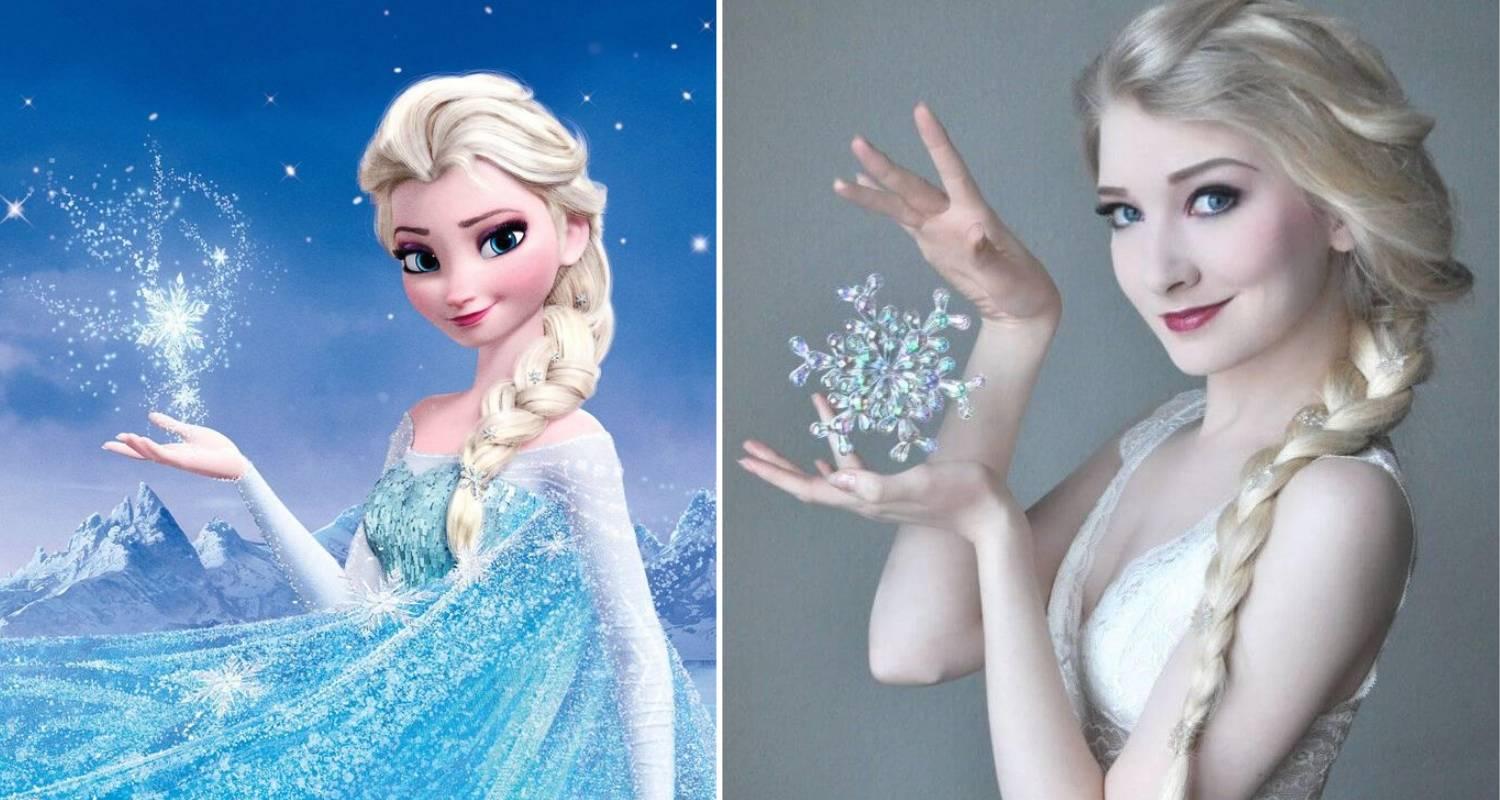 Every detail, from her flowing gown to her glittering snowflake accessories, is carefully crafted to capture Elsa's royal yet powerful persona. So, even if you're not a die-hard Frozen fan, this Elsa is sure to impress.
The Bold and Fearless Ms. Captain America: Breaking Barriers with a Battle-Ready Cosplay
This cosplay is not only a depiction of a beloved character but a celebration of challenging traditional ideas and breaking barriers. With her fearless take on the classic Captain America, this female cosplayer epitomizes the strength and bravery of a true hero.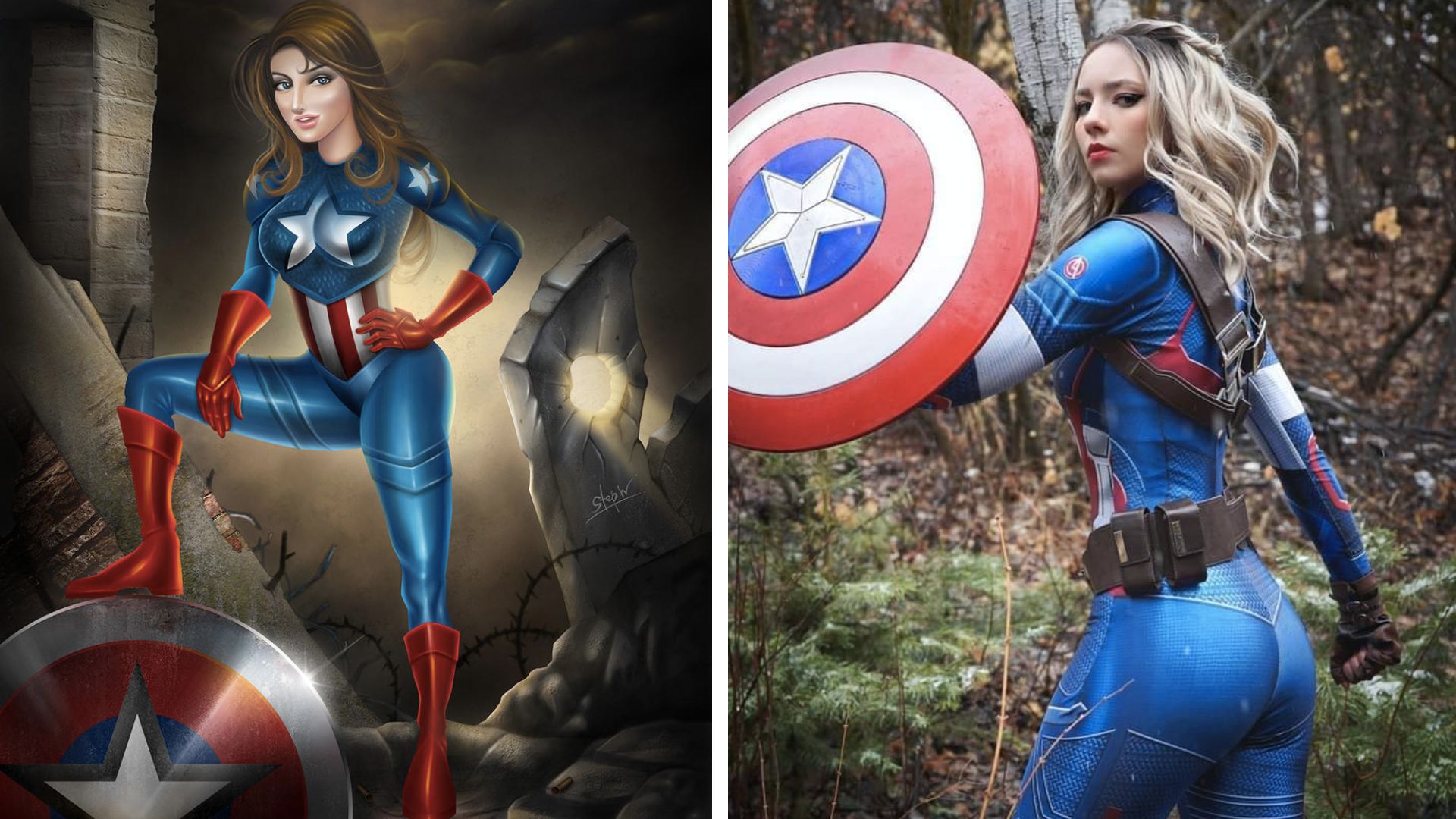 What sets this cosplayer apart is the thorough attention to detail—the costume is battle-worn and shows the scars of a real fighter. It's as though Ms. Captain America just emerged from the rubble-filled streets of New York. Marvel, take note: this cosplayer is a force to reckon with, and we can't wait to see more of her.
Kitana From 'Mortal Kombat' Reimagined
We know that cosplay isn't just the stuff of movies, TV, and comic books, but video games, too. This cosplay reimagining of Kitana from Mortal Kombat is excellent and the costume is beautifully detailed, paired with the character's famous steel fans.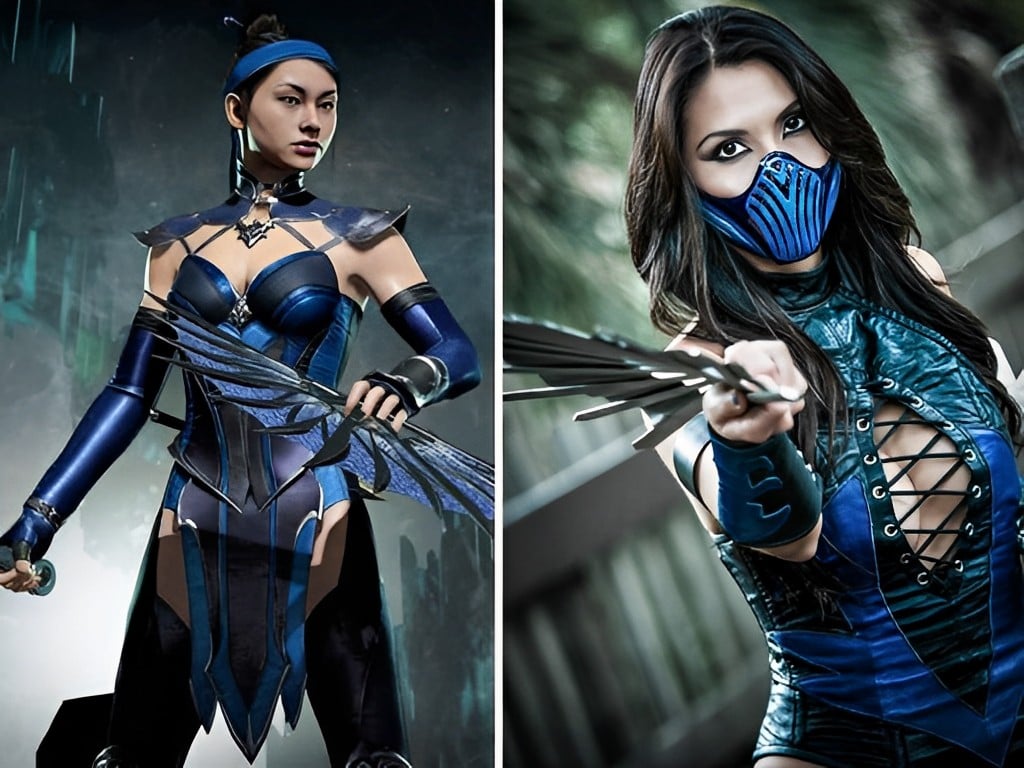 Kitana first entered the game in 1992 with Mortal Kombat 2 and has experienced a few alterations throughout the years. Naturally, this female cosplay shows us how cool and fearless Kitana is.
Ruling the Seas with Style: Check Out This Stunning Mera Cosplay
DC fans, get ready to be blown away by this Atlantean Queen! Embodying Mera, the fearless heroine and Queen of the Sea, this cosplayer perfectly nailed it!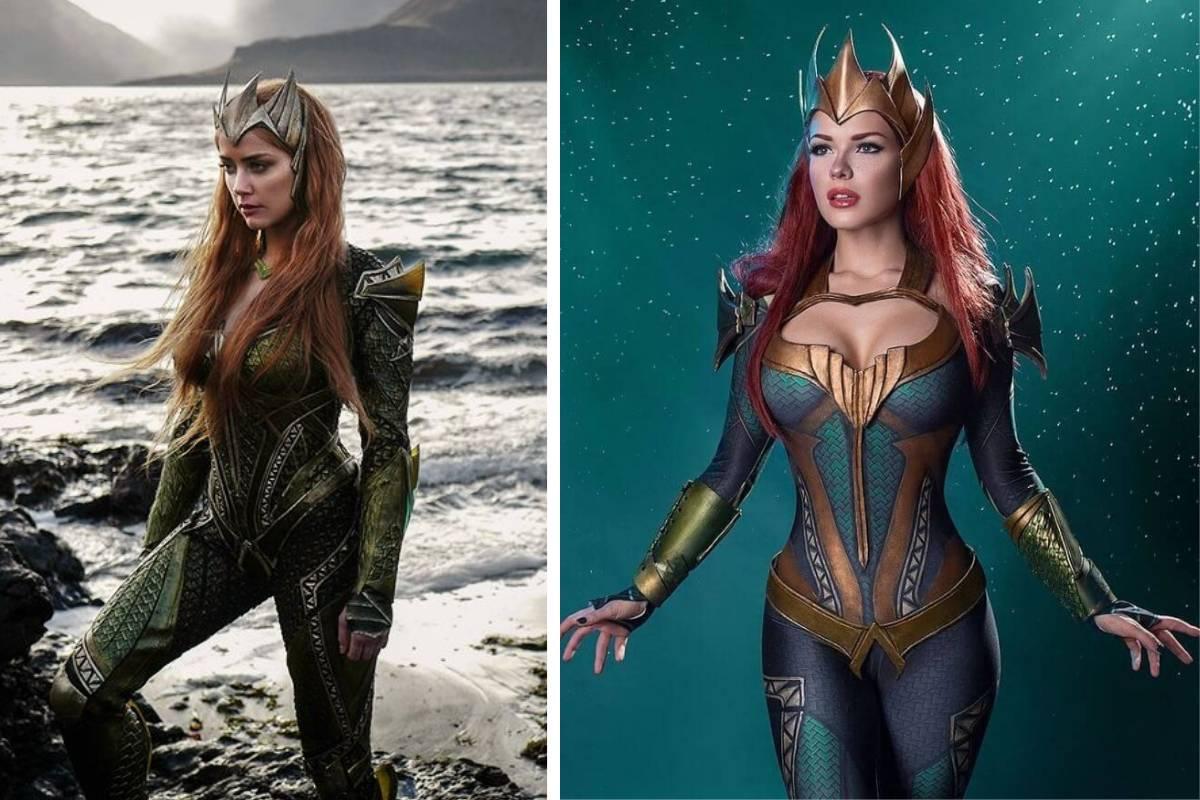 Initially introduced in DC's Aquaman comic, Mera has risen to become a beloved character in her own right. With her aquatic powers and personality, it's no surprise that she's a fan favorite.
The Dark and Mysterious Wednesday Addams: A Cosplay to Die for
Wednesday Addams is known for her mysterious demeanor and unapologetic attitude. This cosplayer expertly captured both qualities, easily showcasing the beloved character's darker side.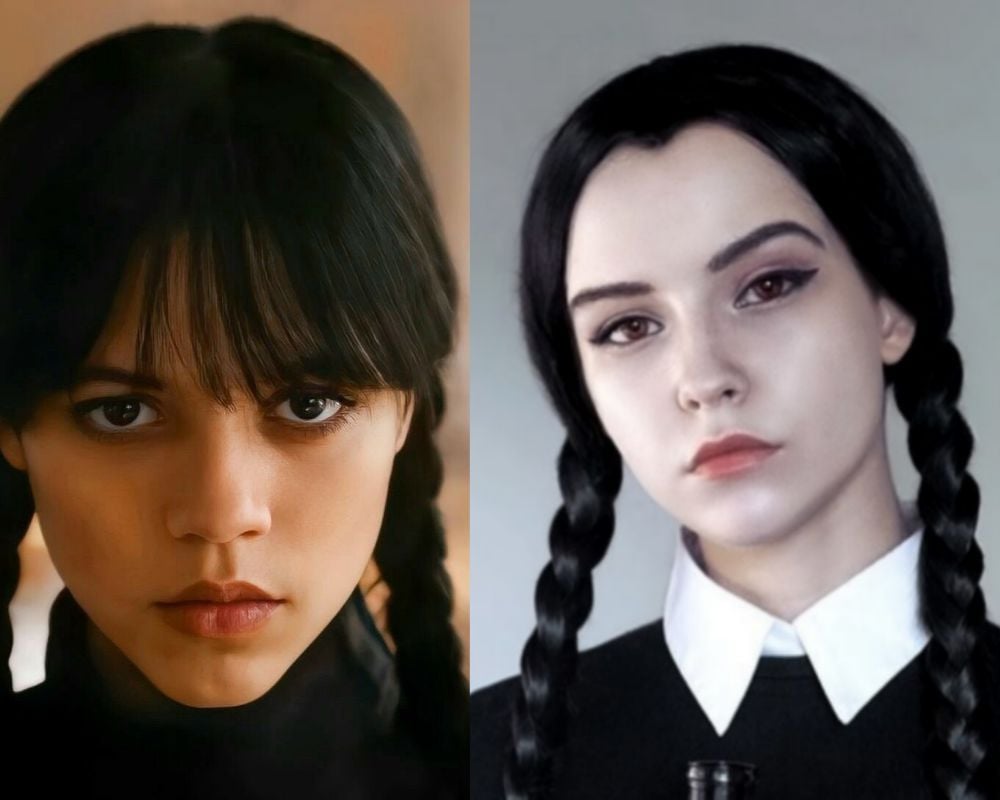 From the intimidating attitude to the signature braids and black dress, this cosplayer's attention to detail is impressive. So, if you love all things macabre or just want to appreciate unique cosplay, don't miss out on this Wednesday Addams cosplay that will send shivers down your spine!
May the Force Be With You: This Rey Cosplay Is Out of This Galaxy
As one of the leading ladies of Star Wars, Rey has captured the hearts of fans with her strength and determination. This cosplayer has perfectly captured the essence of the character in every way possible.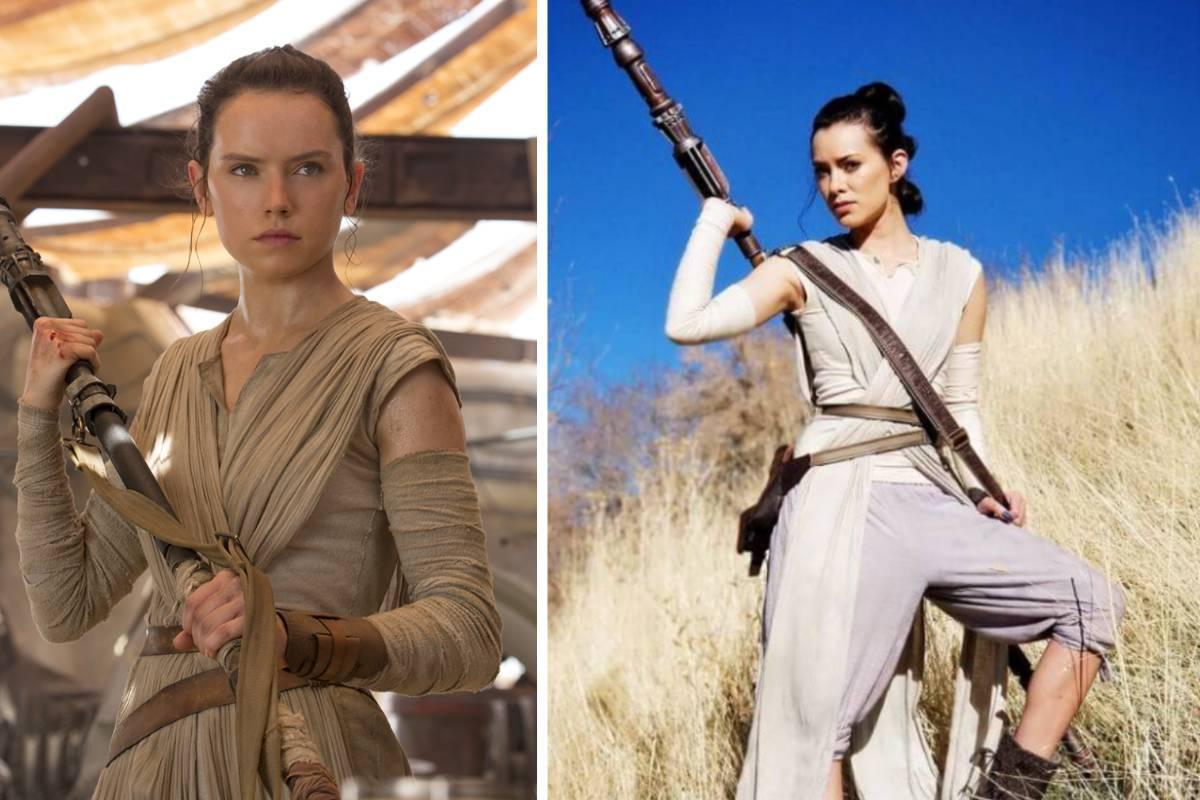 From the costume to the stunning scenery and props, this cosplay is a work of art every Star Wars fan will appreciate. However, what truly sets this cosplay apart is the uncanny resemblance that the cosplayer has to the character. It is cosplay perfection! This Rey cosplay is a must-see if you're a Star Wars fan. May the force be with you as you embark on this journey!
This Black Widow Cosplay is Giving Scarlett Johansson a Run for Her Money
Move over, Scarlett Johansson. There is a new Black Widow in the arena! This cosplayer has taken the internet by storm with her mind-blowing version of the Marvel superhero.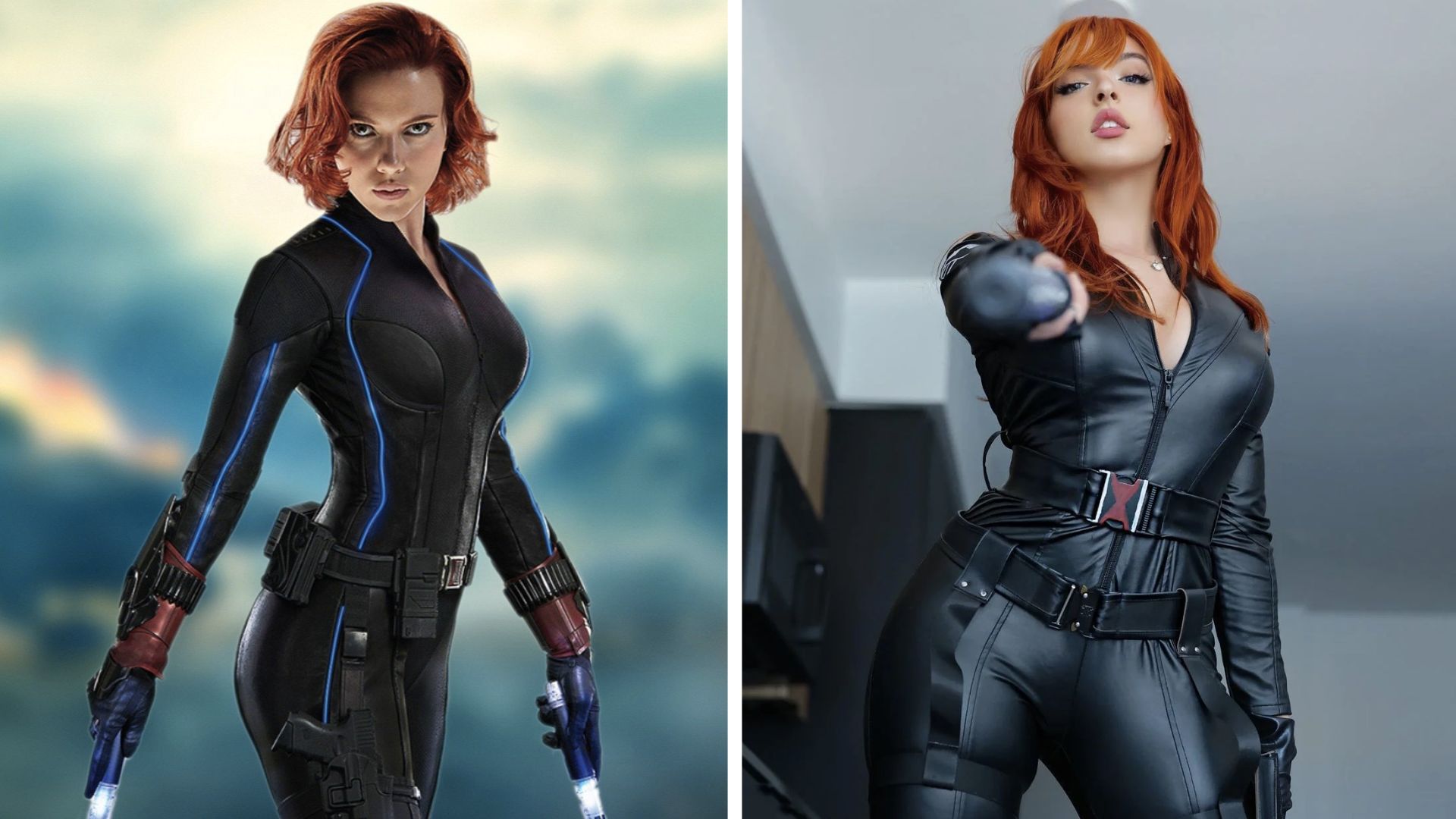 From the sleek black bodysuit to the signature red hair, she captured every detail carefully. It's hard to believe this isn't the real Natasha Romanoff herself! It's safe to say this cosplay has captured our hearts and made us fall in love with the character again.
Unleashing the Fighting Spirit: This Street Fighter Cosplay Will Leave You Breathless
This costume is just wow! The amount of effort that went into creating this chef-d'oeuvre is jaw-dropping. Every detail, from the intricate armor to the perfectly styled hair, screams perfection.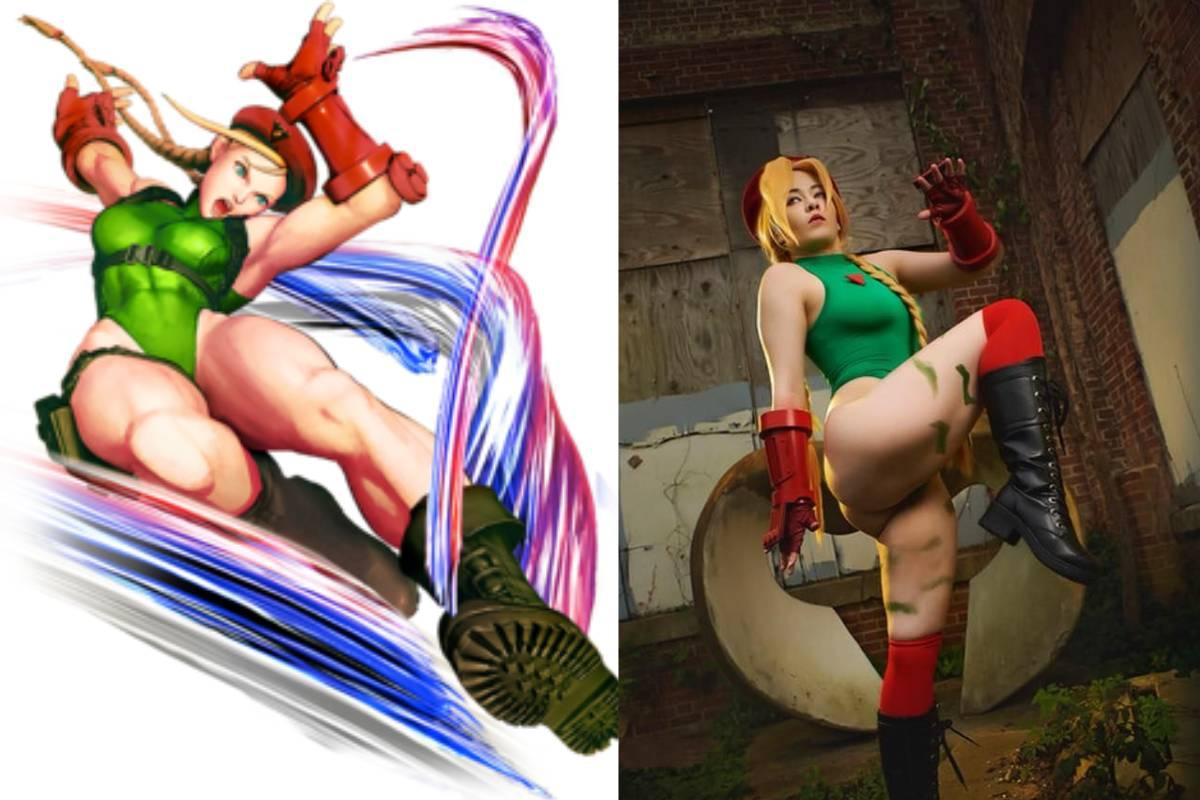 The cosplayer has gone above and beyond to make every accessory right, adding a touch of verismo that brings the character to life. Whether you are a fan of the game, this Cammy cosplay is one you do not want to miss.
The Bold and Fearless Cruella De Vil Style
While she may have been the villain in the original 101 Dalmatians, there's no denying that Cruella De Vil is a force to reckon with. With the release of the prequel Cruella, her style is on full display, showcasing exactly why she's worthy of the title "badass".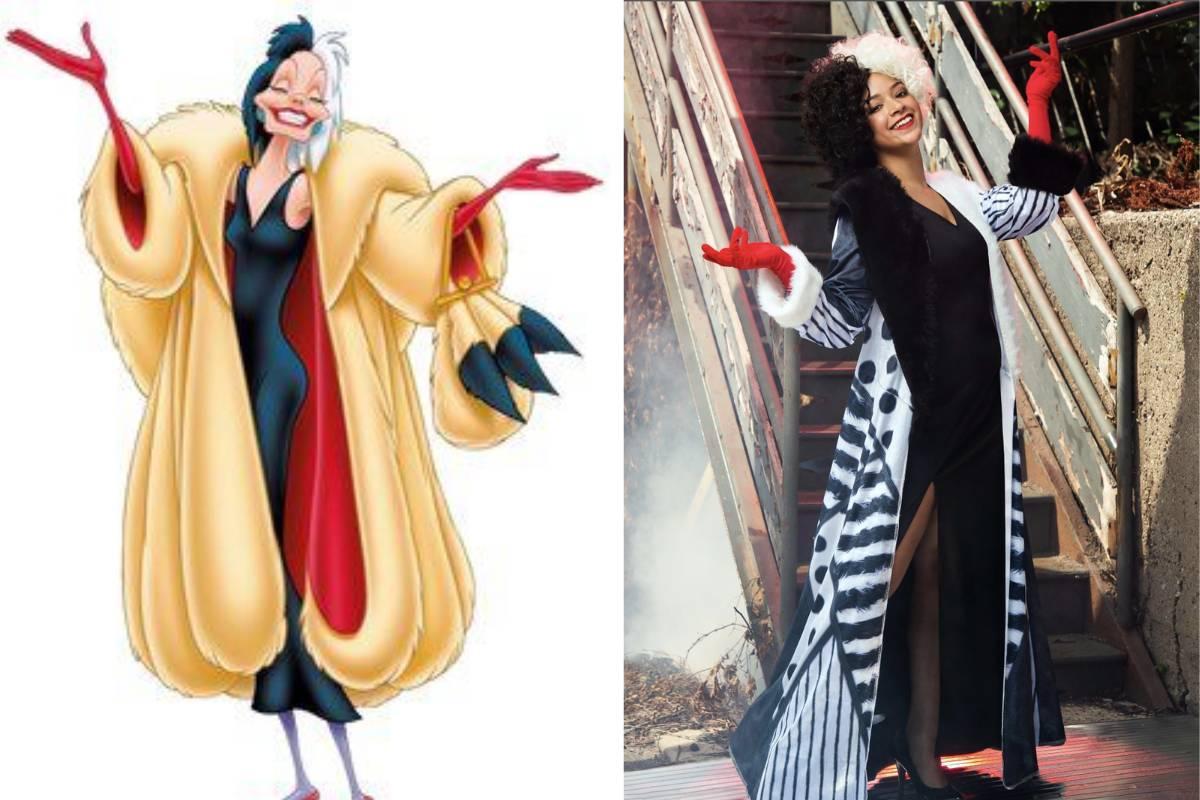 In the Cruella show, we also glimpse her early days and witness the birth of the rebellious spirit. It's no news she is a fan favorite, inspiring numerous cosplayers and fashionistas to channel their inner villains with her iconic look.
Shining Bright: This Green Lantern Cosplayer Will Light Up Your World
Green Lantern may not have had much luck in Hollywood, but Felicia LeeAnn's spectacular display of Jessica Cruz is heroic!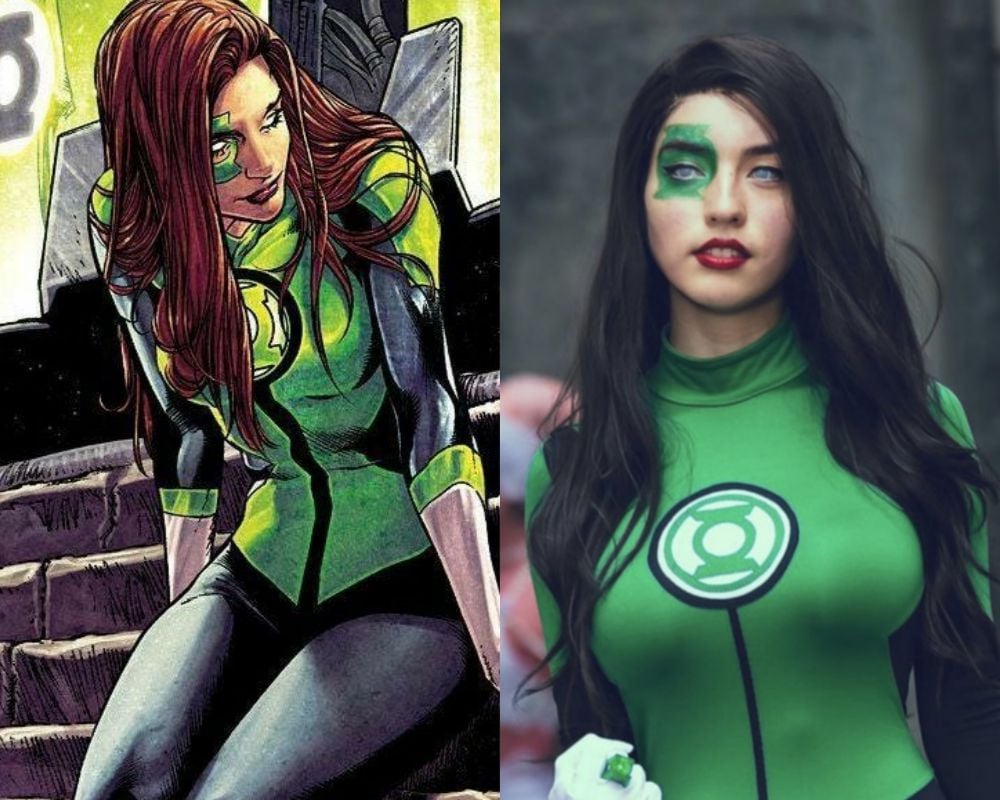 With detailed attention and flawless makeup, this creative cosplayer has totally transformed into the shiny symbol of hope. Don't believe us? Check out her Instagram or personal blog, "Everything Fe" and let her light up your world!
Unleash Your Inner Hero with This Superb Supergirl
Kara Zor-El, also known as Supergirl, is a force to reckon with— just as powerful as her famous cousin Superman. Kara also has the added ability to absorb solar flares. This superhero family inspires many modern hero clans, including The Incredibles.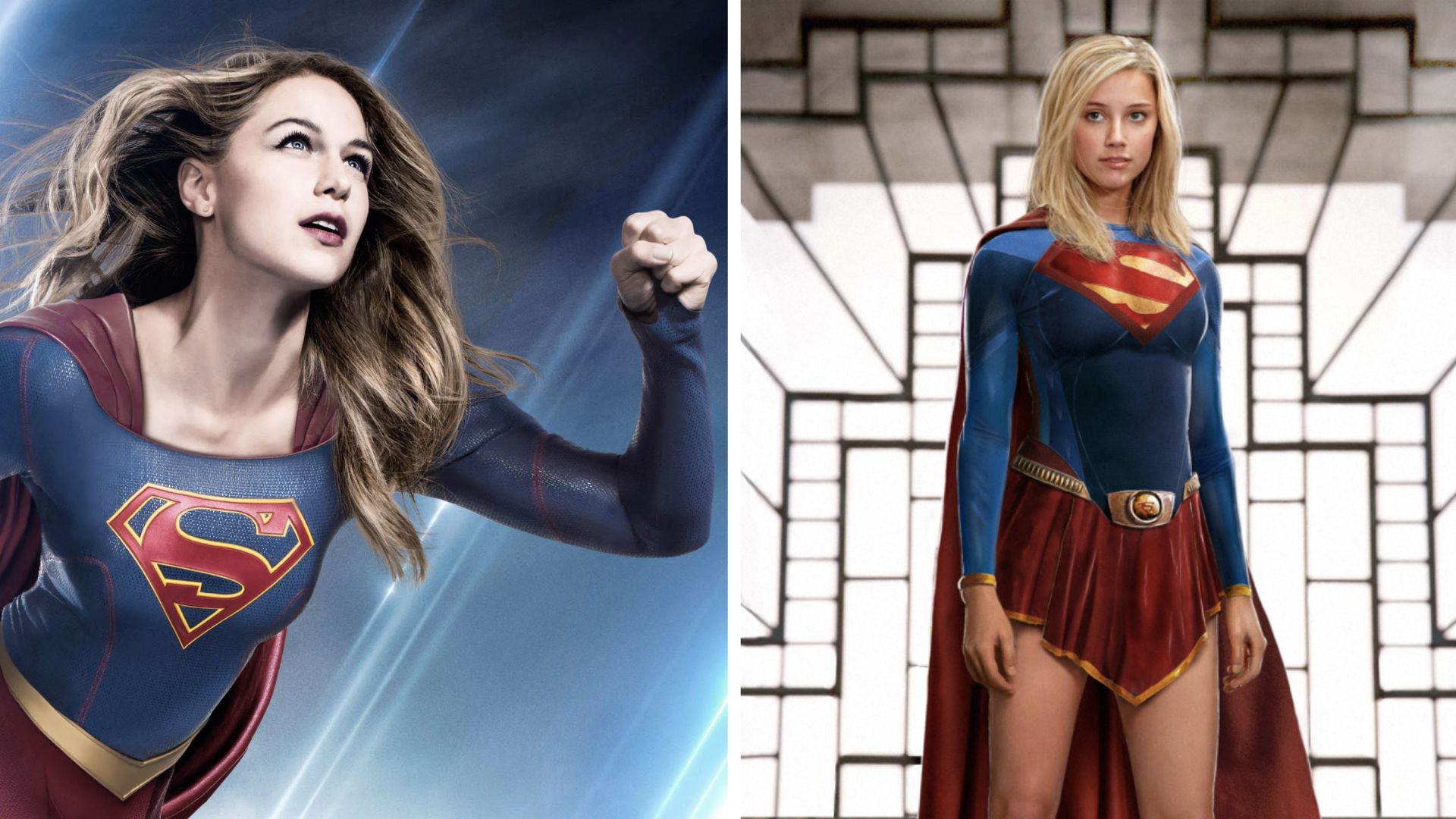 This cosplayer nails the look and feel of the woman of steel. From her iconic red leather boots to her piercing stare, this Supergirl cosplay is super!
The Joke's On Us…This Harley Quinn Cosplay is Too Good
Harley Quinn has been a largley popular character since the comics came out, but her notoriety really skyrocketed with Margot Robbie's version of the maniacal and wild girlfriend of the Joker in Suicide Squad (2016).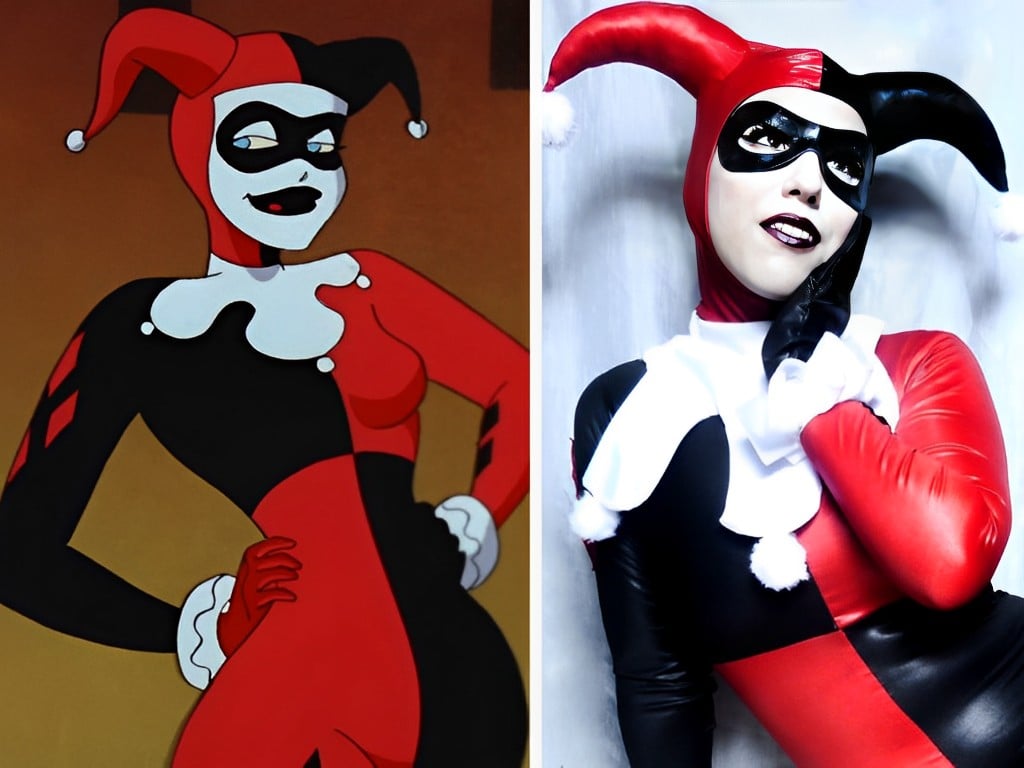 The icon has become a go-to for Halloween costumes, whether it's the OG costume from the comics or Robbie's latest rendition from the live-action movies. This particular cosplay is from the comics drawing inspiration from the Joker aka her puddin'.
Unleash Your Inner Khaleesi with This Stunning Daenerys Targaryen Cosplay
Love or hate her, there's no denying that Daenerys Targaryen was an iconic character in the Game of Thrones universe. This cosplayer captures her spirit perfectly, with details that bring the Mother of Dragons to life.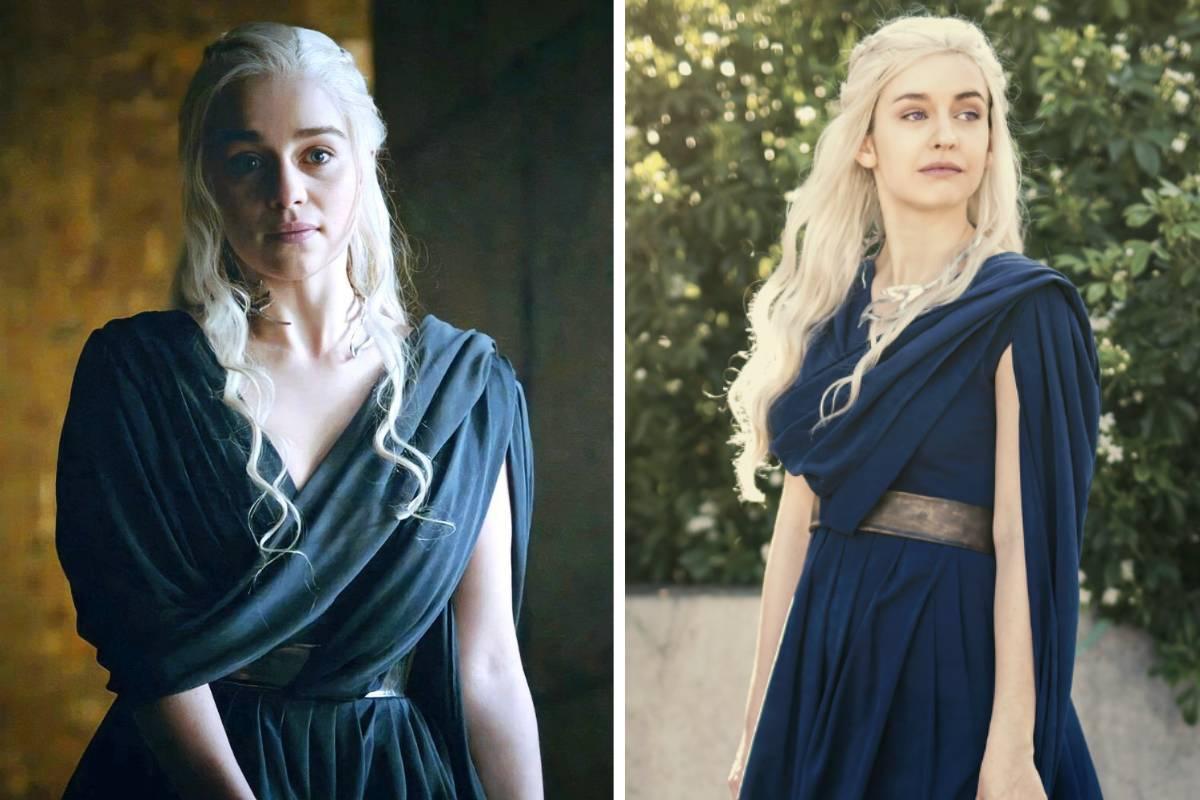 Given how stunning this cosplayer looks, she has us all forgetting about the original actress, Emilia Clarke. Who needs the show's original Khaleesi when we have this amazing portrayal right before us?
Sparkling Tinkerbell Cosplay That Will Make You Believe in Magic
Self-proclaimed Princess Mercedes outdid herself with this intriguing Tinkerbell transformation. From the blonde bun and ethereal leaf dress to her holographic wings, the cosplayer has made fairy fans proud.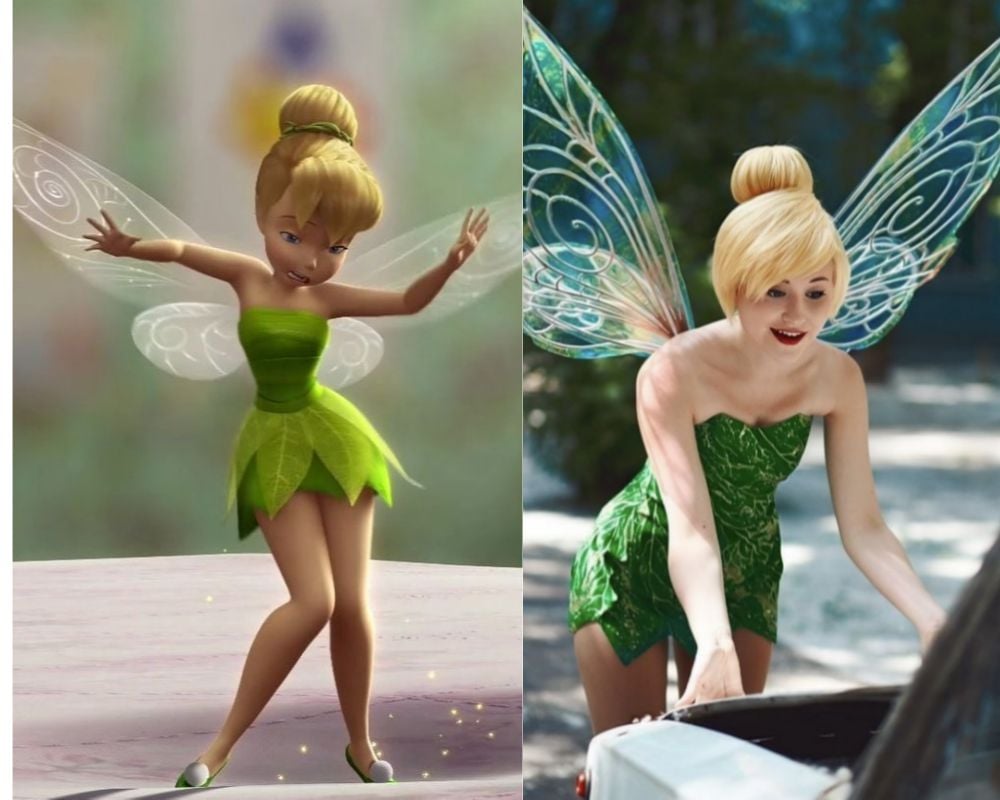 With an Instagram handle like "@mercedesdisneydiary," it is no secret that she has a talent and taste for all things Disney dress-up. Check her page to see more of your favorite princess brought to life, from Sleeping Beauty to Ariel!
The Shape-Shifting Sensation: Mystique Cosplay Like You Have Never Seen Before
Mystique, the alluring mutant from the X-Men franchise, is a top pick among cosplayers. With her striking electric blue skin, fiery red hair, and captivating yellow eyes, it's no wonder why.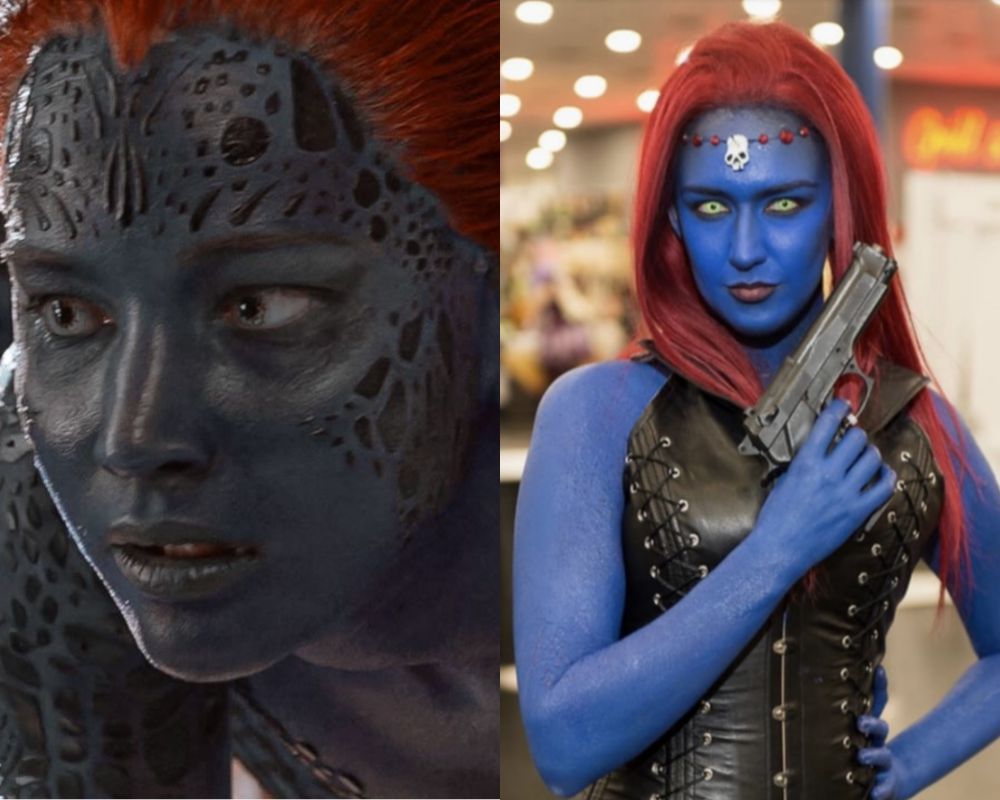 This cosplayer has added her twist to the classic look, inspired by Mystique's shape-shifting skills, and the result is breathtaking. So if you are an X-Men fan, you wouldn't like to miss this X-ceptional creation.
Liz Katz Brings the Heat with Her Killer Rouge Cosplay
Move over, Anna Paquin—@lizkatzofficial is here to give you a run for your money with her stunning Rogue cosplay. From her flawless makeup and striking green eyes, Liz has done justice to one of the X-Men's most iconic characters. Although she took the photo in her kitchen, Liz's confidence and undeniable talent shine in every shot.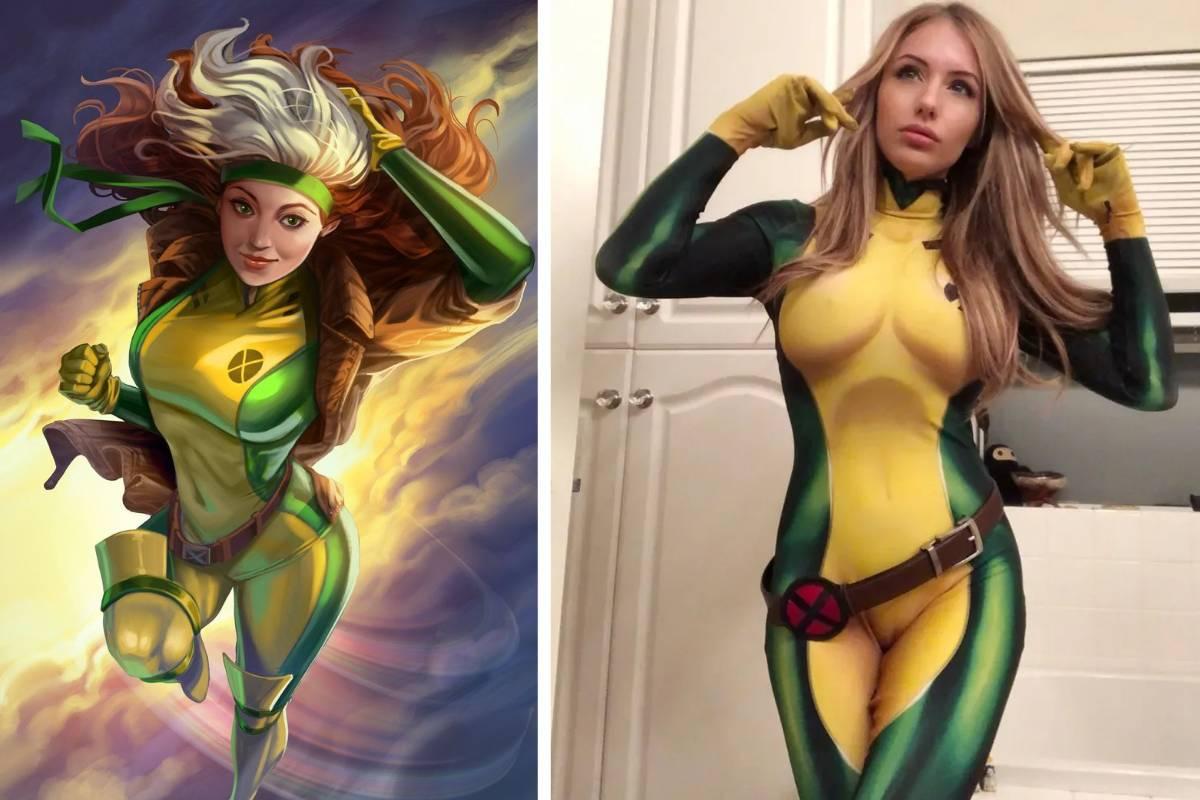 Liz Katz doesn't only excel in cosplaying; she's also a skilled video gamer and model. She's open to modeling gigs, and based on how she played the cosplay role, it's no surprise. So keep an eye out for all she has in store for you!
Dive into the World of Atlantis with This Kida Cosplay
Are you ready to explore the mysteries of the underwater city of Atlantis? Look no further than @kitpupzz's stunning Kida cosplay, the powerful Atlantis queen.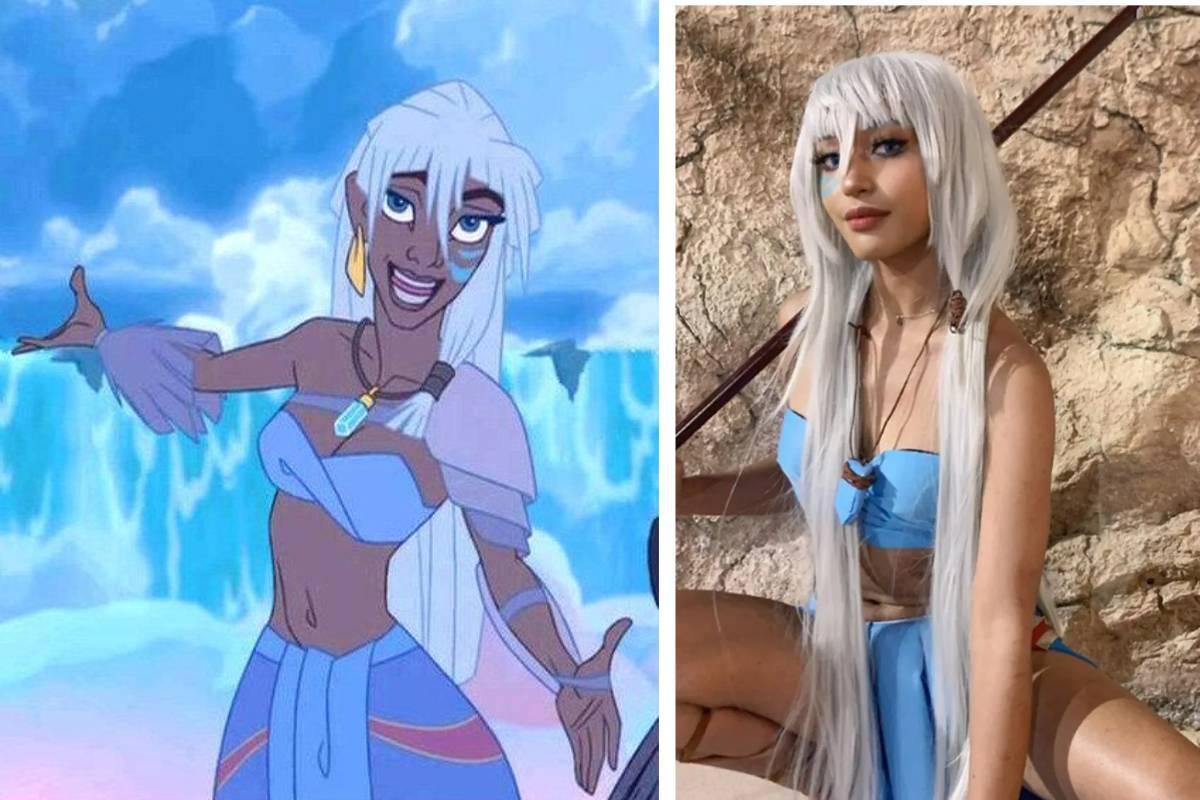 This cosplayer has definitely brought Kida to life, from the blue cheek markings to the pendant necklace and even the strangely-shaped bags. Also, with this cosplayer's eye for detail, you'd feel like diving headfirst into the Lost City of Atlantis.
Gwen Ruby's She-Hulk Cosplay Is a Smash Hit
Cosplayer extraordinaire Gwen Ruby has done it again; this time, she's transformed into the stunning She-Hulk! Clothed in her classic white and purple suit and covered in green paint, she perfectly captures the power and strength of this superheroine.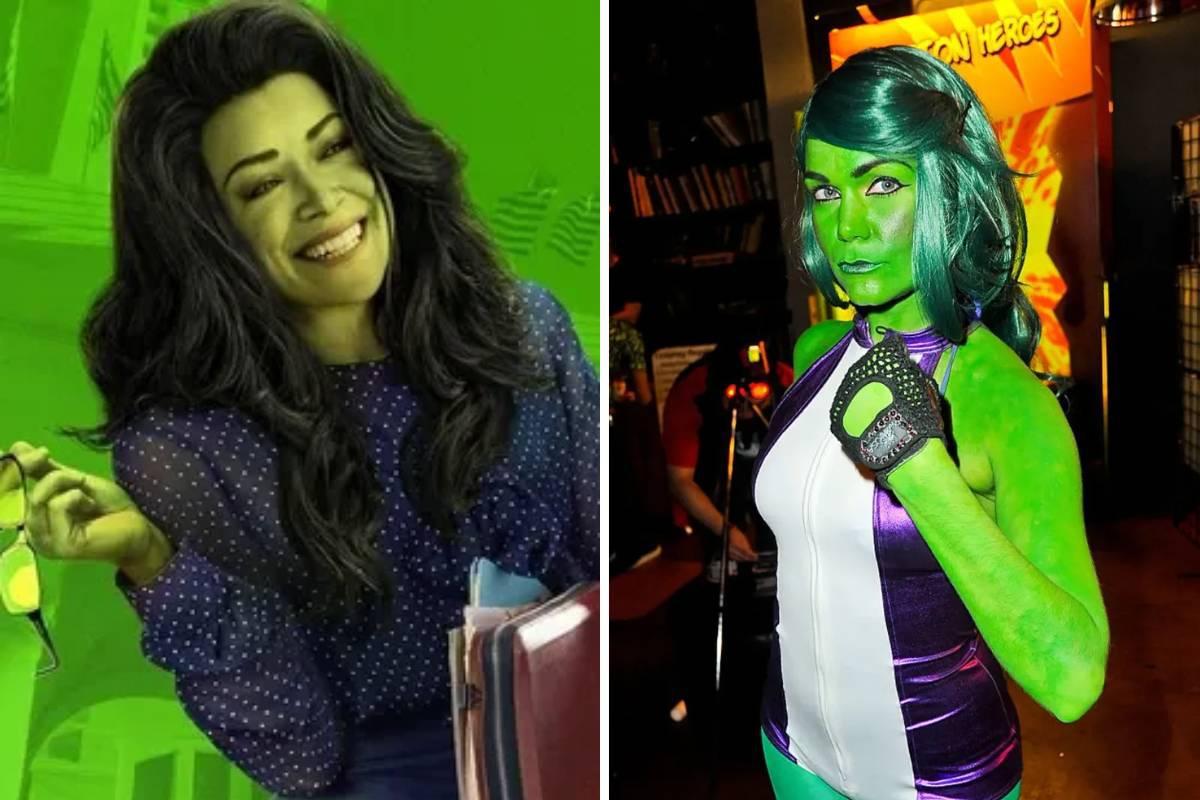 Although we can only imagine how long it took to achieve that flawless bulky-green look, the result is fantastic. We are still in awe of Gwen's ability to bring this character to life with such precision. So the next time you feel weak, take a page from Gwen's book and eat your greens. Who knows, you might just transform into a superhero too!
Meet Maweezy, the Cosplay Nurse Who Brings Valkyrie and Anime Villains to Life
From the fierce and powerful Valkyrie to edgy gender-bending roles and famous anime villains, she brings every character to life. With over 30,000 Instagram followers, Maweezy is a cosplay sensation you don't want to miss.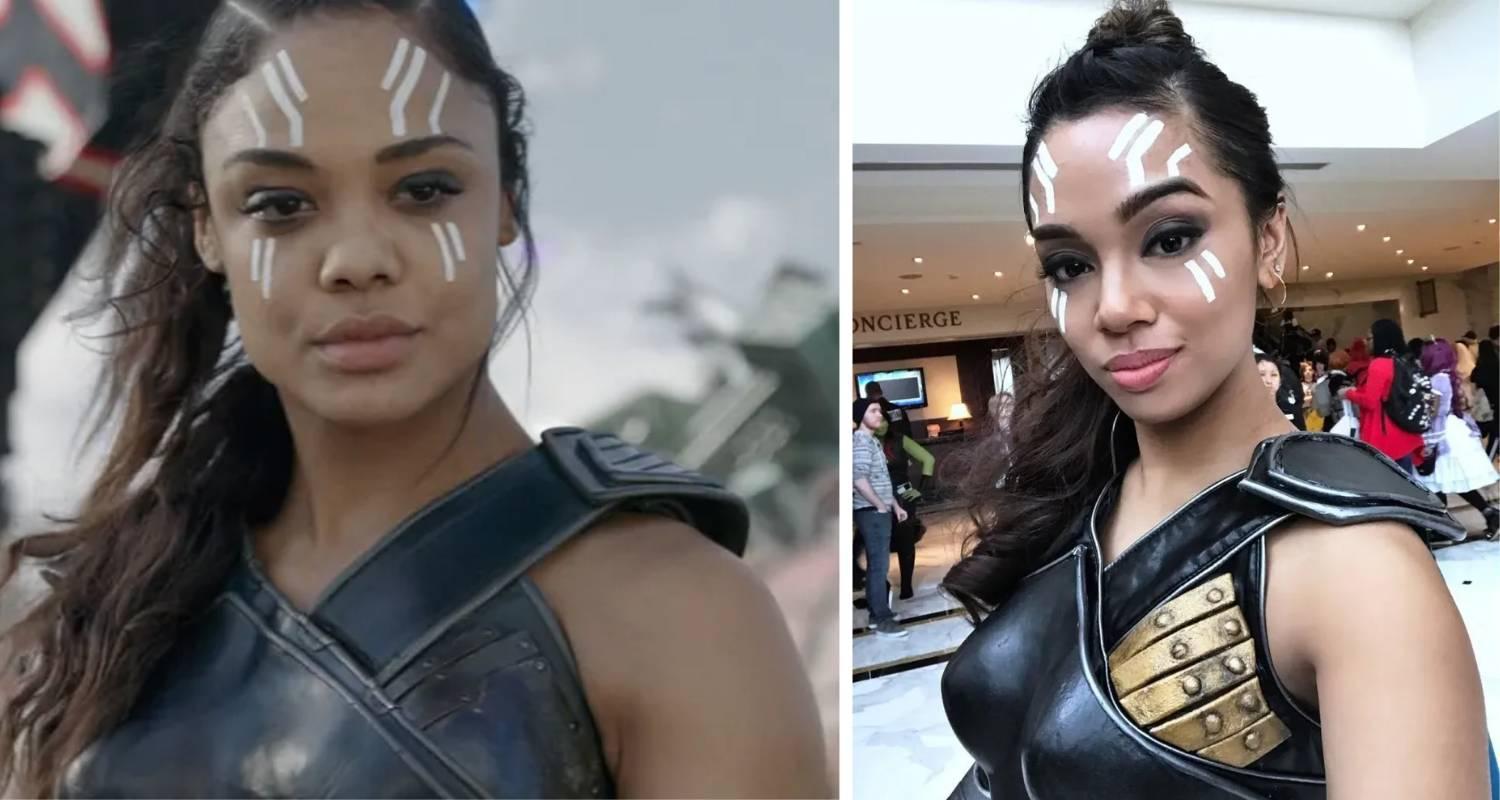 And when she's not speaking on the cosplay stage, she's a full-time Registered Nurse! Who said cosplay couldn't be hot and practical at the same time? Follow her for some cosplay inspo and nursing goals.
Hellboy Who? Meet the Hellgirl Cosplayer Taking the Internet by Storm
The Hellboy franchise hit a speed bump when their 2019 movie starring David Harbour bombed at the box office. But what if we told you that there was someone who could have saved the day?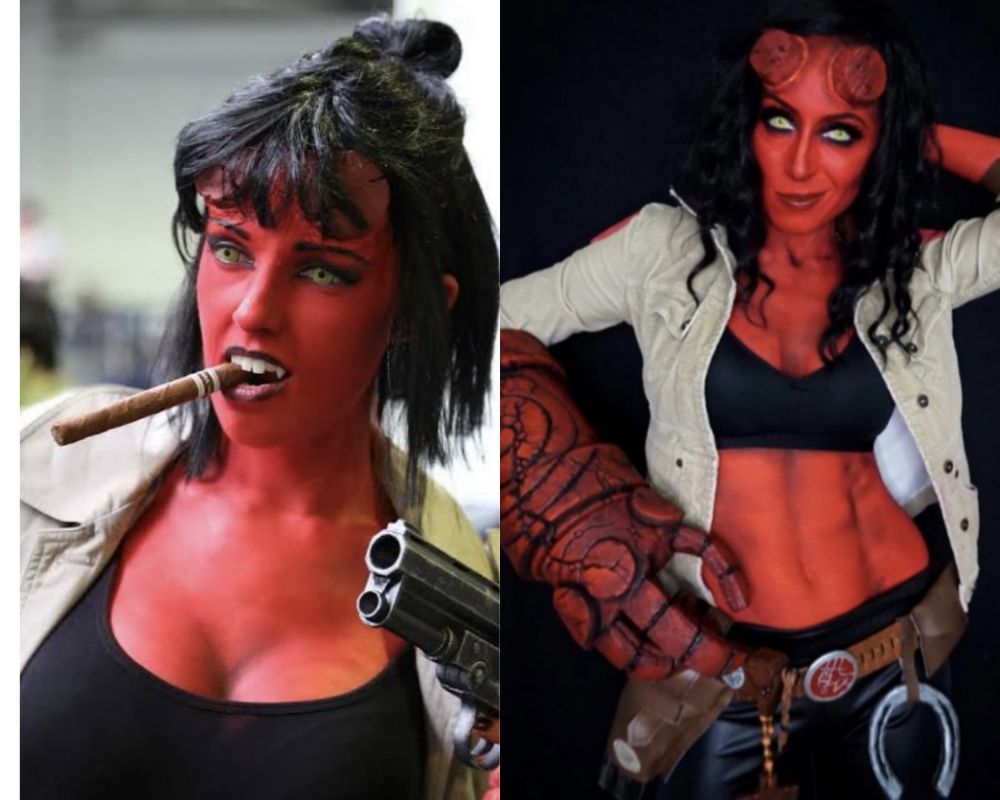 Meet Hellgirl, the cosplay queen who embodies everything we love about this demon. From her fierce red skin to her demonic horns, Hellgirl is the real deal. Her flawless portrayal of the hardcore character makes us all want to wear a horseshoe on our belts and join her on her hellish adventures.
Trickster Reimagined: This Loki Cosplay Proves That There Are No Limits in Cosplay
Marvel's Loki has always been known for his bad antics, but it's the female version of the God of Mischief that has been making waves recently. One cosplayer has captured the attention of fans across the globe with her stunning portrayal!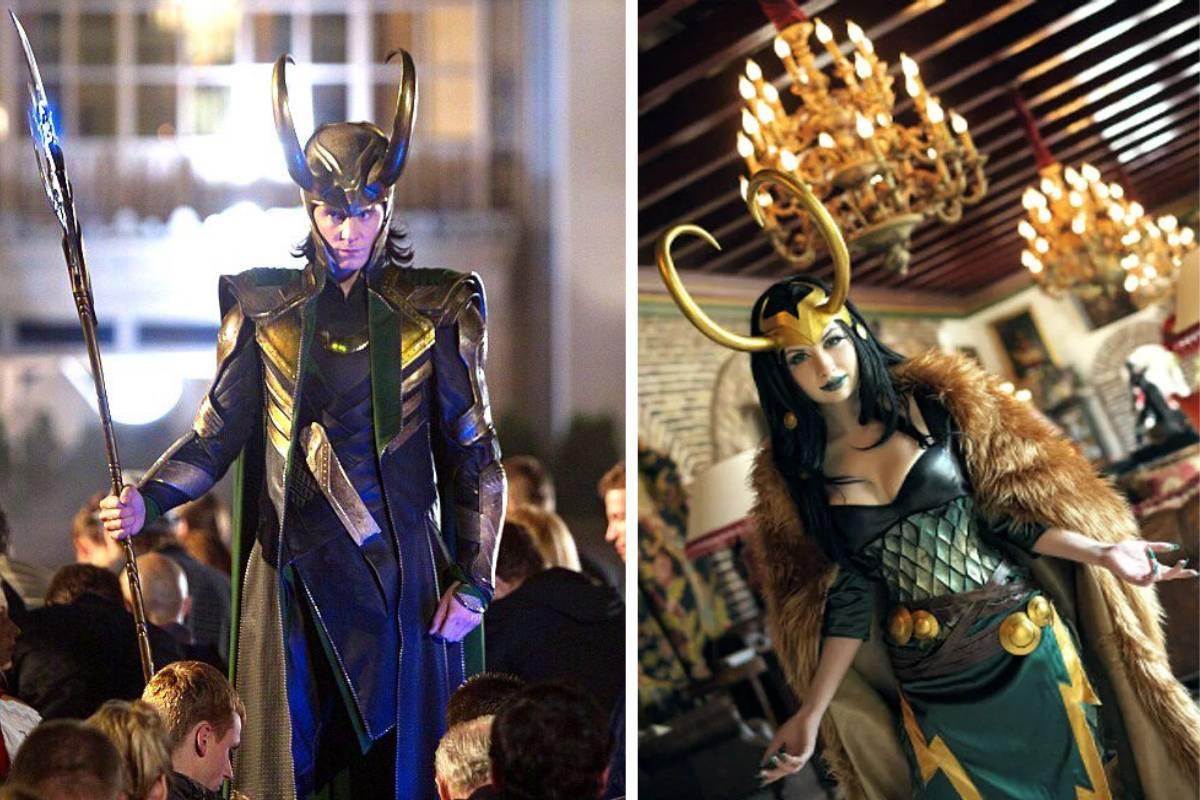 With this cosplayer's attention to detail and dedication to the character, she has proven that there are no limits to what other female cosplayers can achieve.
From Comics to Cosplay: The Stunning Unique Sora and Her Iconic Domino Impersonation
This 23-year-old Fine Arts student is taking the internet by storm with her impressive portrayals of video games and comic book characters. With over 150,000 Instagram followers, her recent impersonation of Domino from Deadpool 2 has left fans in awe.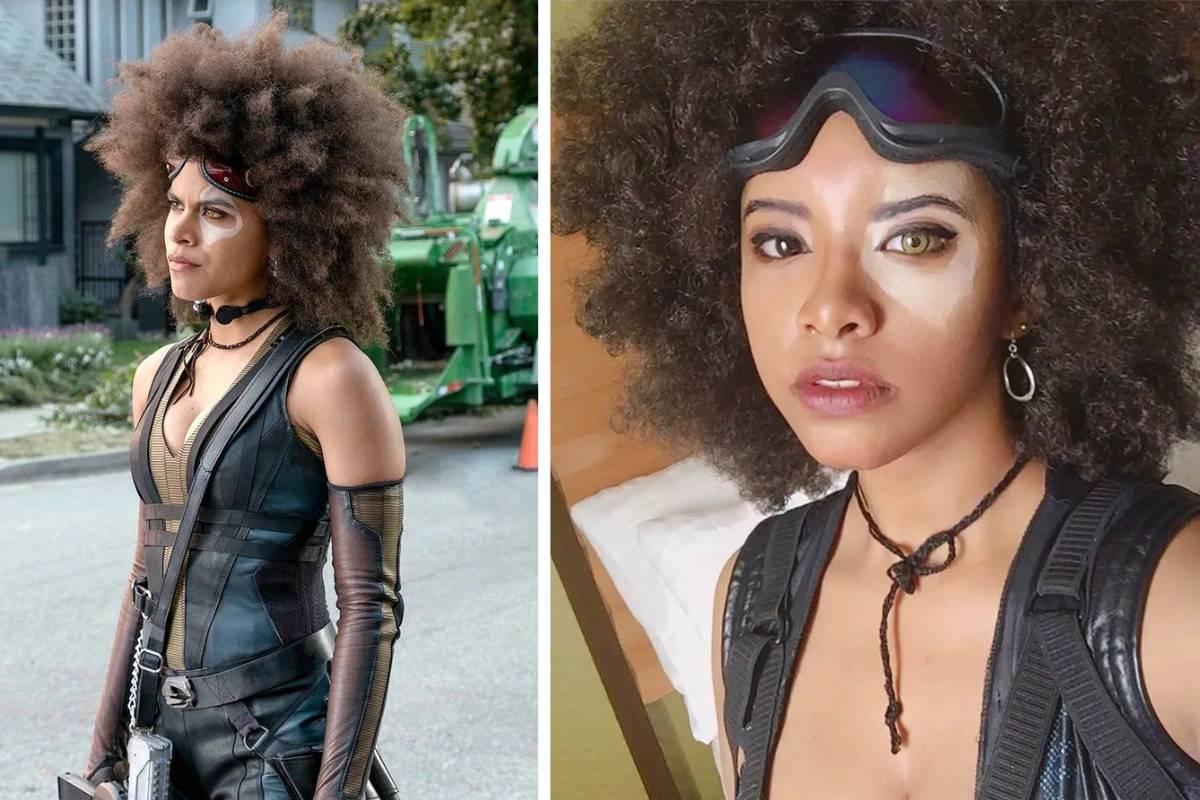 But that's not all. Unique Sora is also a vocal supporter of the LGBTQ+ community and is currently in a relationship with the equally stunning @khyvacraft. Together, they showcase their love through memorable cosplays.
Who Framed Jessica Rabbit? This Cosplayer Nails the Look with Stunning Attention to Detail
People often ask why Jessica Rabbit was named that way. Of course, they should know it's because of the red hare, but let's forget about the puns and focus on this incredible cosplay instead!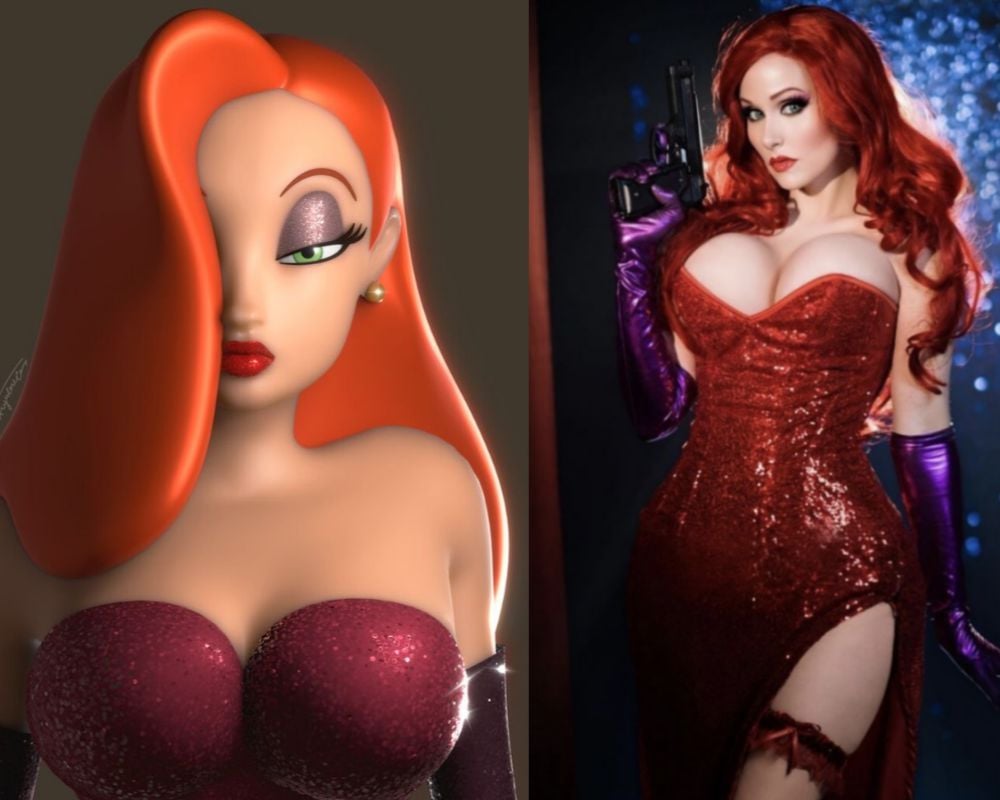 From the flowing scarlet dress to the signature red locks, this cosplayer recreates every detail of the sultry cartoon siren. The finished look is a work of art that will make you question whether you're looking at cosplay or the real deal.
From Warrior to Legend: This Mulan Cosplay is a Real Heroine
Mulan was willing to do anything to help her family, and her fearless attitude was the reason she was able to defeat the Huns. With armor that could stop a sword in its tracks and a fierce expression that could scare even the bravest of foes, this cosplay is a true masterpiece.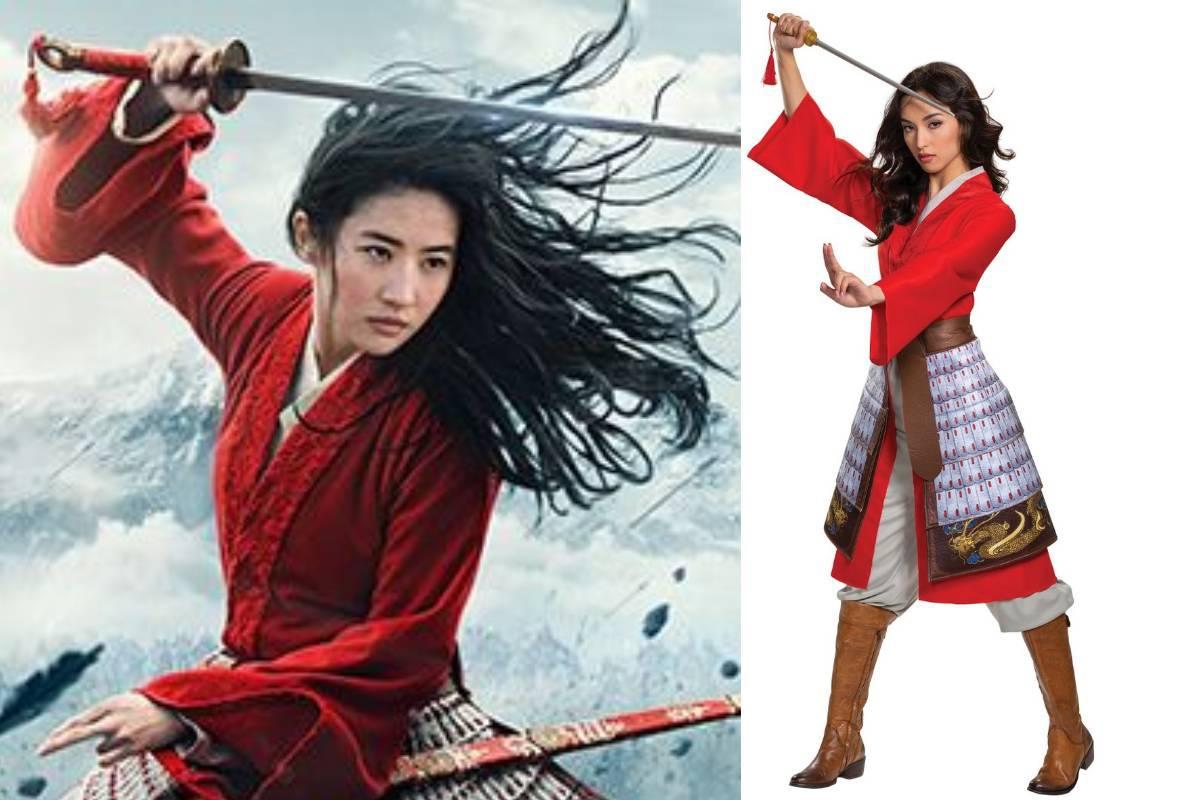 From the intricate armor to the ornate pattern on the skirt, this cosplayer's attention to detail is remarkable. It's no wonder Mulan is such an iconic character.
Violet From the Incredibles
"Incredible" is just the word we would use to describe this wonderful cosplay of Violet from the movie The Incredibles. It's so fun to see some of our favorite movies come to life!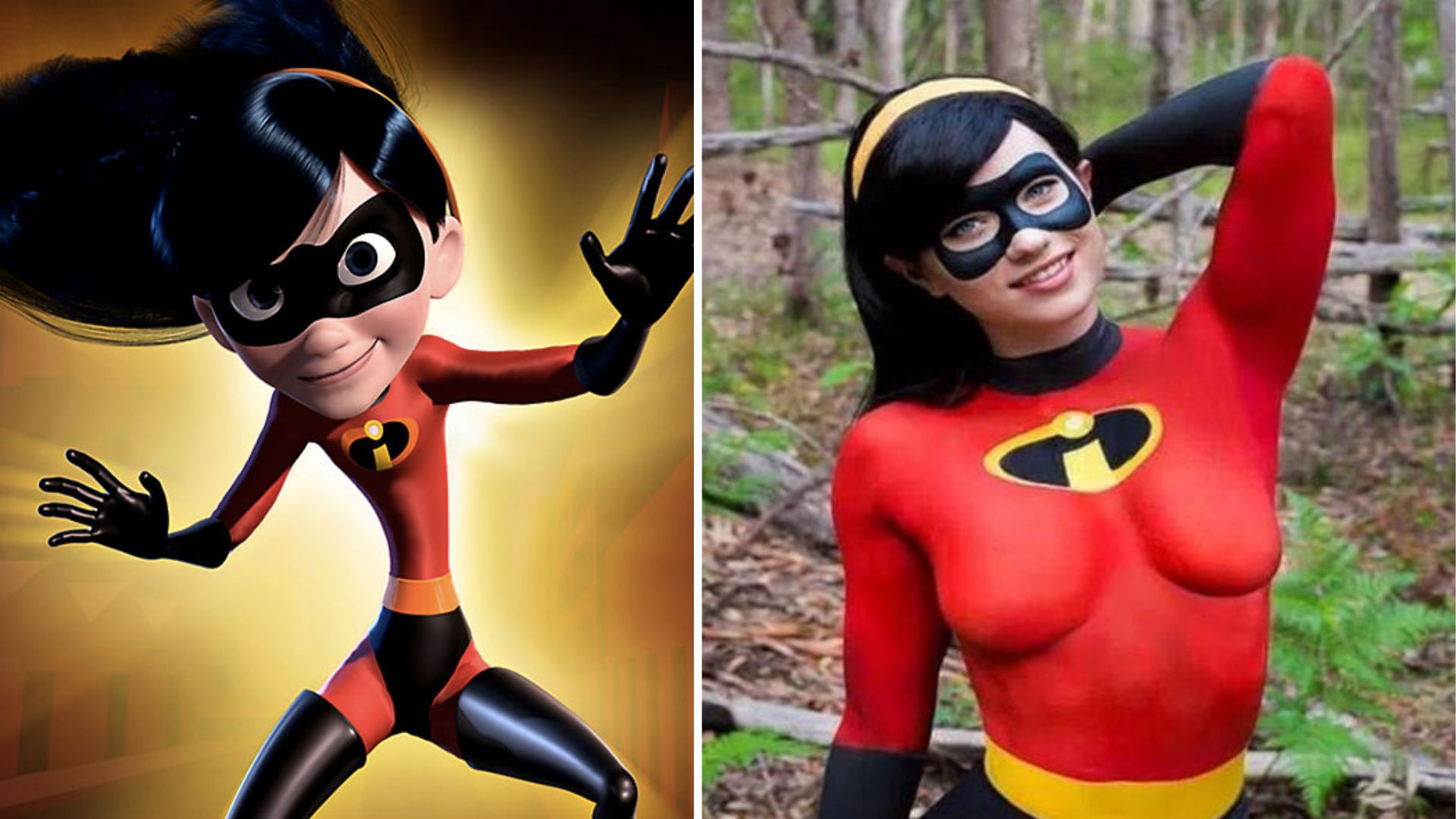 This character has become very popular in the world of cosplay since the release of the second Incredibles movie. While this talented cosplayer might not have powers, she sure is creative!
Hades Never Looked So Good
This talented cosplayer took on the character of Hades in a fresh way. If you have seen the animated movie Hercules you might be familiar with the blue, fire-haired king of the underworld.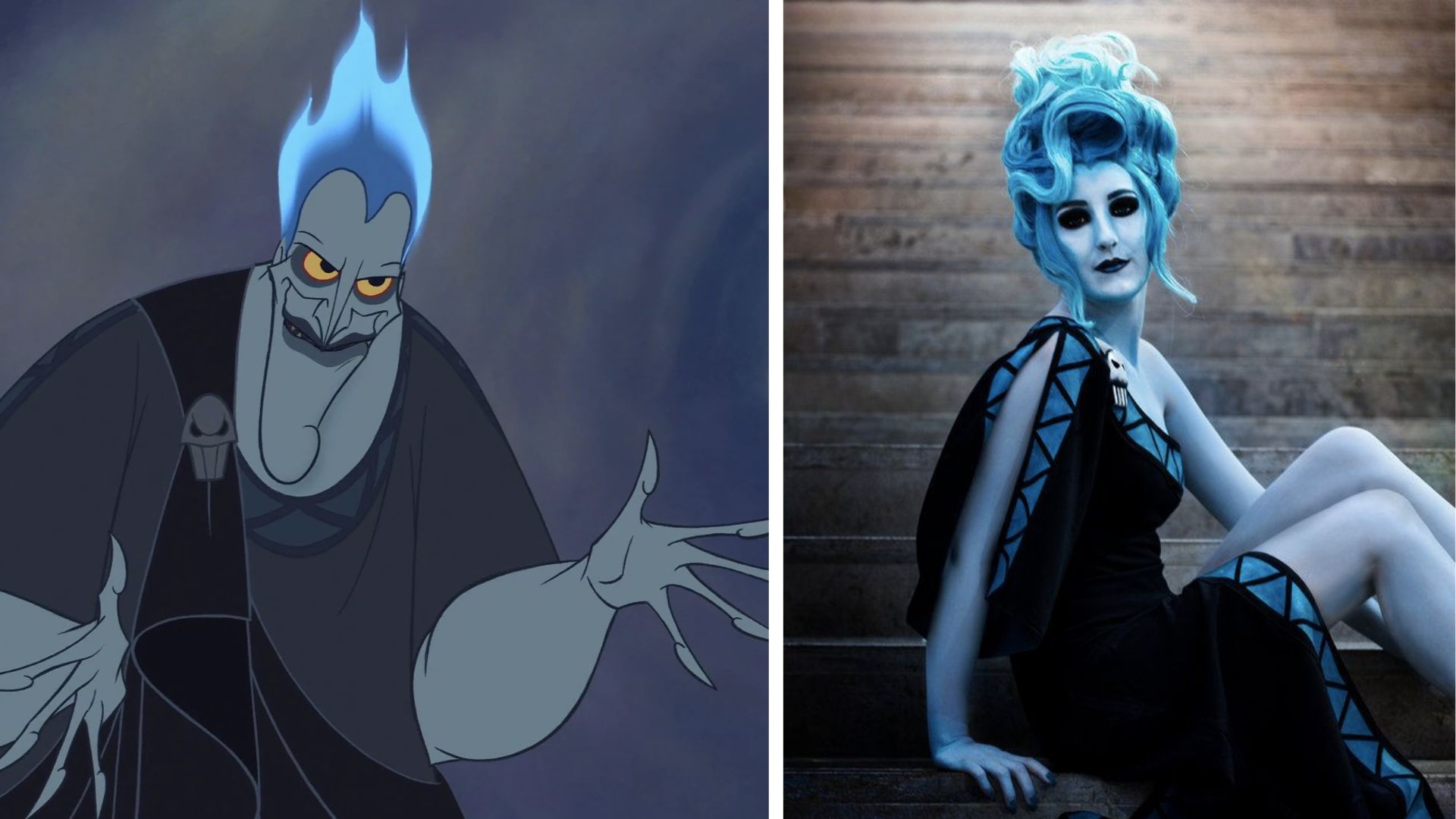 And if you know anything about Greek mythology you might know Hades, king of the underworld was banished there by Zeus and the other Gods. We like this rendition of the Greek God best!
This Gamora Cosplay is Out of This World
Gamora is the infamous bada** warrior from Guardians of the Galaxy that quickly became a fan favorite in the Marvel universe. This green lady has saved her squad on countless occasions while out and about in the galaxy.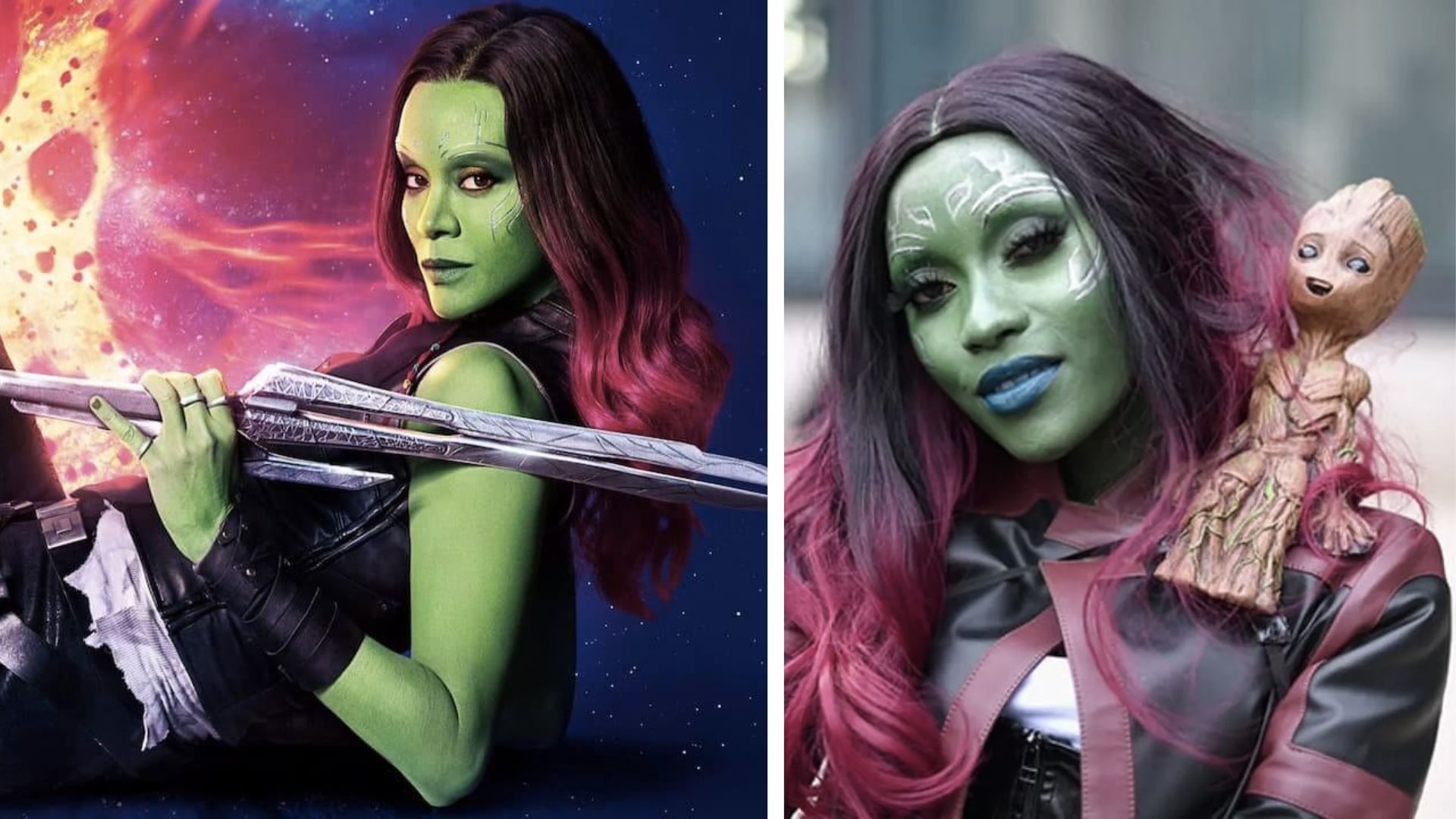 This wonderful cosplayer fully committed to recreating the Gamora look down to the hair dye and the green skin. She's even got Groot on her side! We do have to wonder how long it took to wash that paint off…
A Spot-On Dawn Bellwether Cosplay
It's commonly known that Disney's Zootopia movie didn't get all the credit that it deserved, and neither did the character of Mayor Dawn Bellwether. The plot of the movie is that society has been separated into two categories: predators and prey, but a bunny and fox become friends and it's quite sweet.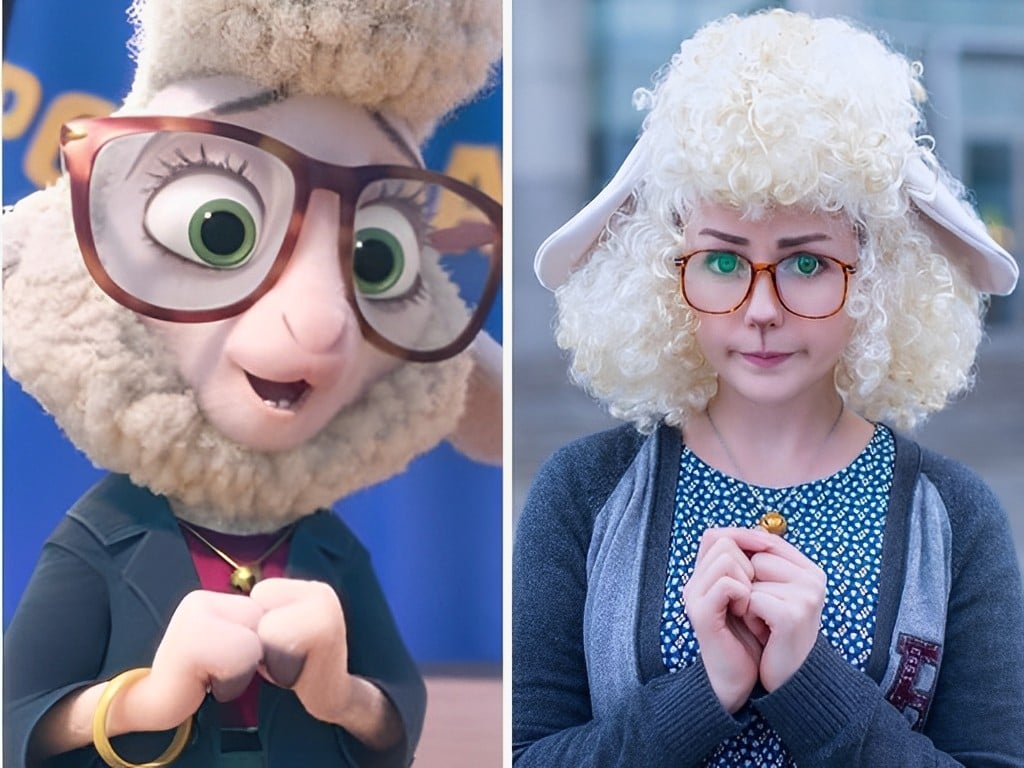 At the center of this costume is Dawn Bellwether, perfectly captured by a female cosplayer. While she appears sheepish on the outside, Bellwether is actually much more devious than she lets on.
Creative Sparks Fly With This Te Fiti Cosplay
The movie Moana is quite an incredible and beautiful story. In the film, Te Fiti comes back alive after emerging from Te Ka, her old identity.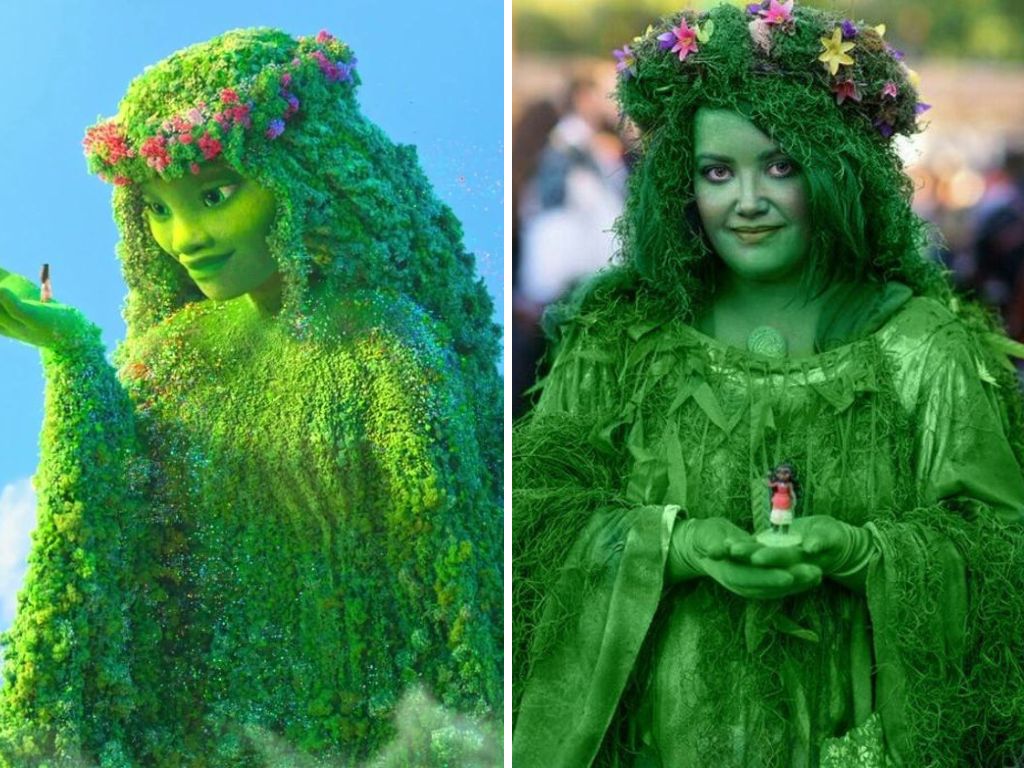 In this image, the cosplayer did a wonderful job of portraying Te Fiti while also putting her own spin on a crucial character. The movie is an allegory about the destruction of the environment and how humans selfishly play a big role in the devastation of our Earth. Te Fiti is a representation of natural beauty.
Mantis From 'Guardians of the Galaxy' and 'Avengers: Endgame'
A really close replica of the Mantis character from the Guardians franchise and Avengers: Endgame is this incredible cosplay. Making debuts in both Marvel and DC films, Mantis was created in the 1970s and is half-Vietnamese and half-German.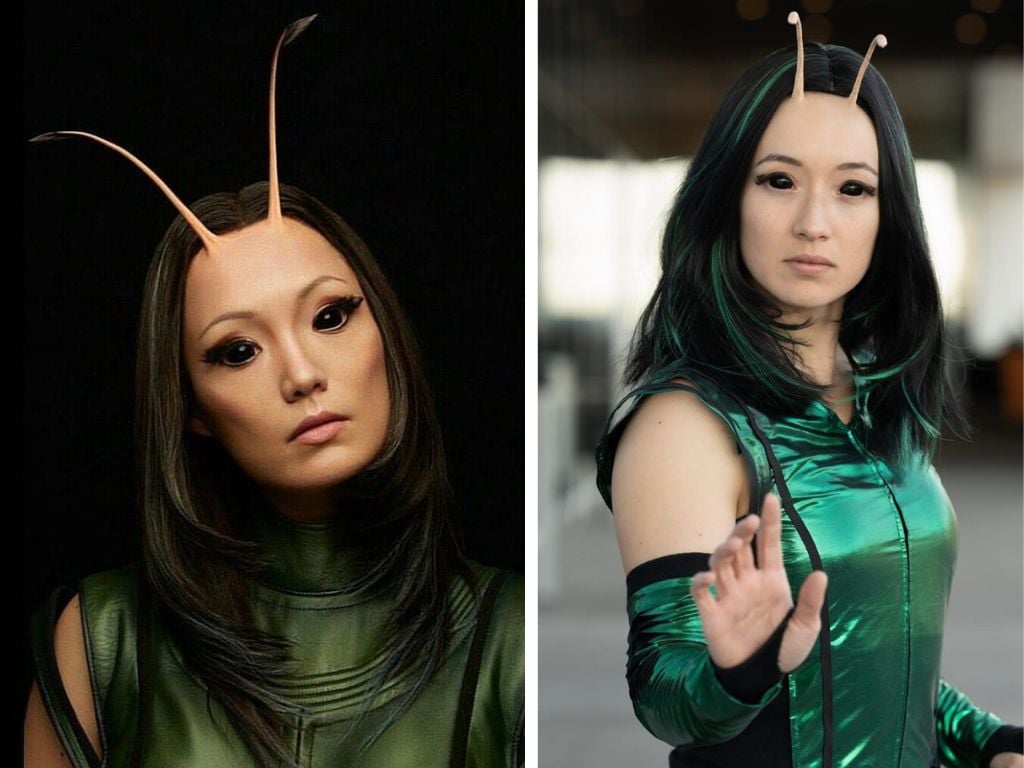 Her most distinct feature is the cool insect-like antennas. Mantis is proficient in the arena of martial arts, as well as having meditational and telepathic abilities. Pom Klementieff, a French actress, plays Mantis.
A Snow White Costume That Nails It
We must say that this cosplay of Snow White is very, very good. Not only is this female cosplayer's version beautiful to look at, but it's also a faithful rendition of the original Snow White costume in the Disney animated film.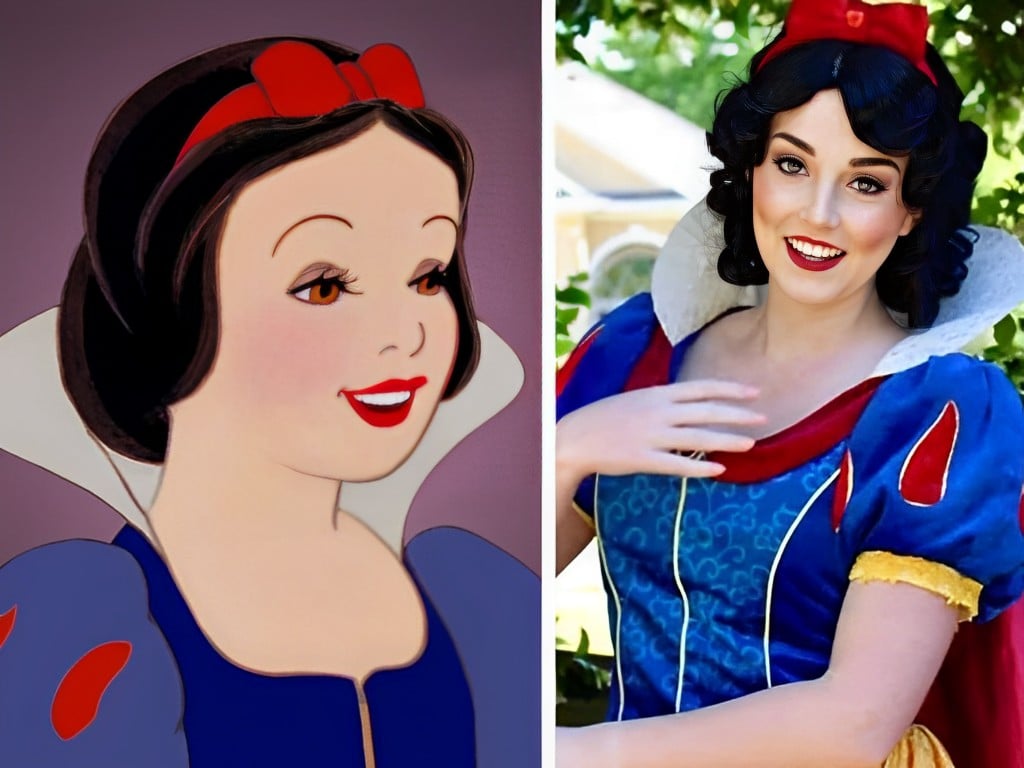 Her black curls, rosy cheeks, red lips, and every other facet of the costume are all very close to the Disney character. Snow White actually hailed from Grimm's Fairy Tales, yet grew to be known around the world from Walt Disney's popular animated film Snow White and the Seven Dwarfs.
What If The Punisher Swapped Genders?
It's always fun to imagine if a superhero's gender is swapped, putting a different spin on the character. In this case, we look at what a female version of a Marvel villain, The Punisher, would look like.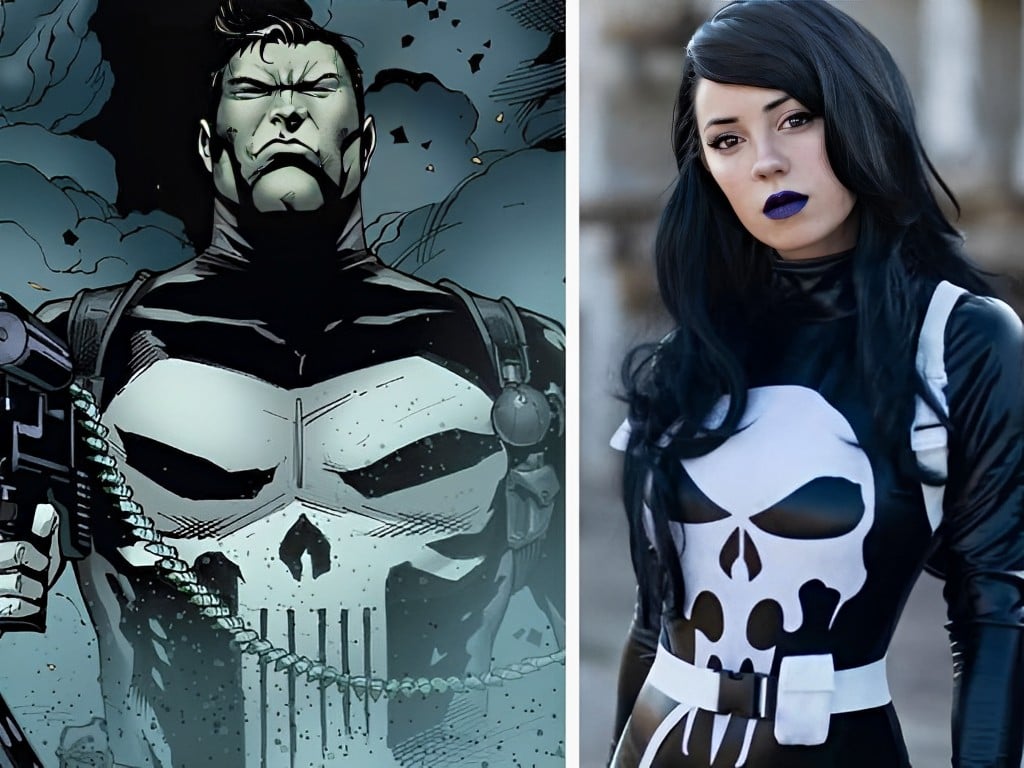 Her black hair, costume, and general bada** demeanor is exactly what makes this rendition so cool and creative. The character of The Punisher was first revealed in the mid 1970s and is known for his violent tendencies.
This Hermione Granger Cosplay is Pure Magic
For many girls growing up, they wanted to be Hermione Granger and every boy wanted to be Harry Potter. She's gone down in history as being the best fictional character ever created!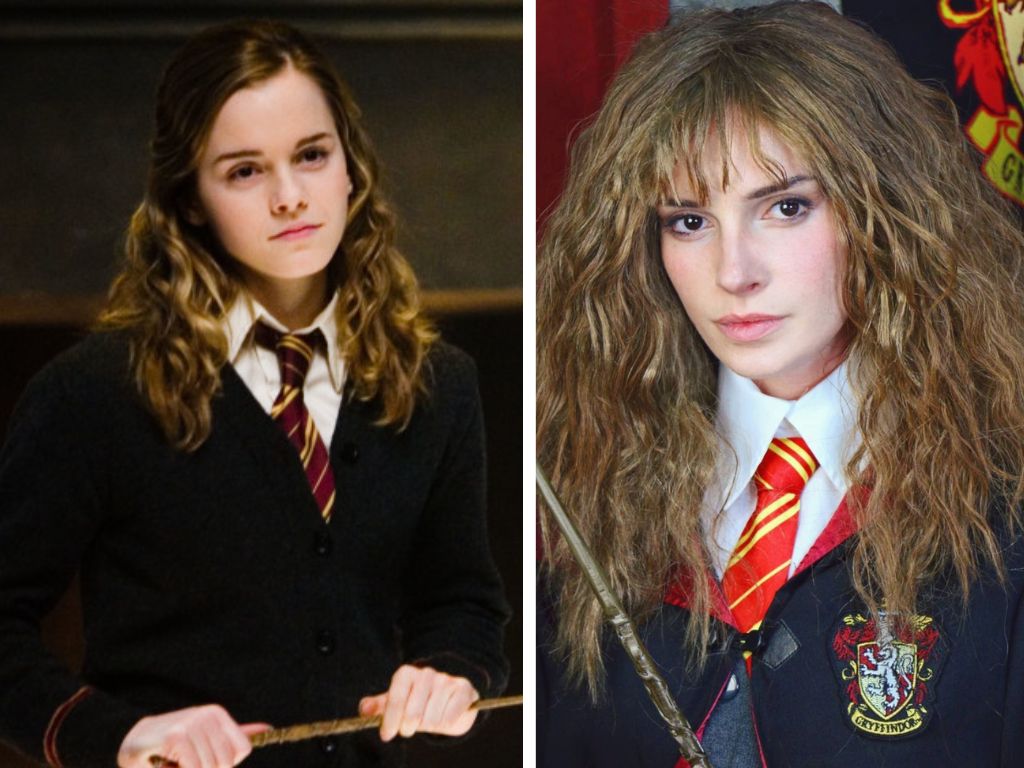 Of course, cosplaying as Hermione Granger is a dream come true for so many females. Her attitude, loyalty, and impeccable magic skills are what makes her iconic and beloved to this day. Plus, we must mention her curly hair and the legendary colors of Gryffindor.