Two Strangers Help A Devastated Woman Who Uses TikTok To Locate Them
If you wonder if any nice people are left in the world, Kyndra Smith knows the answer: a resounding "yes." Her experience at an airport after she broke down, overwhelmed by grief, will remain in her mind for a long time.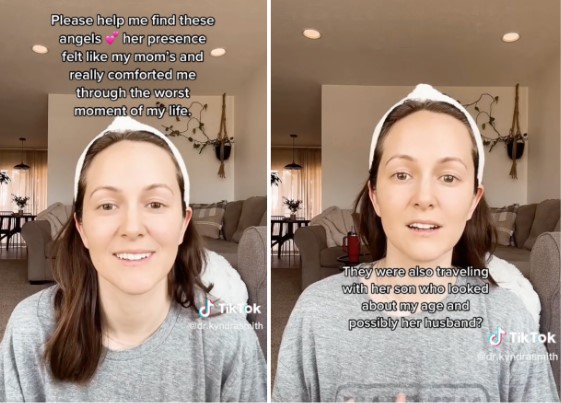 Two complete strangers came to her rescue when she least expected it. Soon afterward, Kyndra set about trying to find the two "angels" who, as she lay crying on the airport floors, brought help and succor. 
The Love for a Mother
It all began on the 22nd of October, 2022. Kyndra woke up that early morning with lots of optimism and hope for a promising day. Her mom was sick and in the hospital, but she had some faith in the doctors.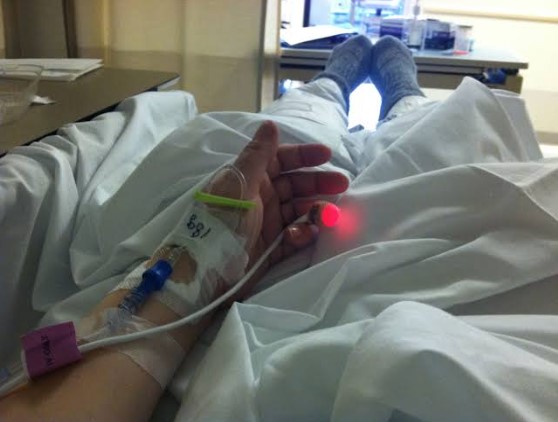 After a few hours on a seemingly normal day, carrying about her usual activities with happiness, Kyndra wasn't ready for what would come next. She received a call from the hospital. 
Kyndra's Mom Struggles to Stay Alive
As soon as she heard the news about her mother's declining health condition, she frantically began to make travel plans. She had thought mom was doing well and would improve. Her 60-year-old mother had been an influential part of her life and was always there for her.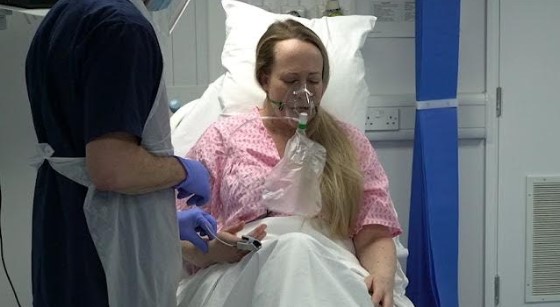 Kyndra got on the first flight she could to San Diego. However, she couldn't get a direct flight, so she settled for one with a stopover in Denver. 
Things Go From Bad to Worse
Soon as she arrived at the Denver airport, her phone rang again. Another call from the hospital. Her mother's health had worsened, and the hospital had performed CPR on her for over eight minutes.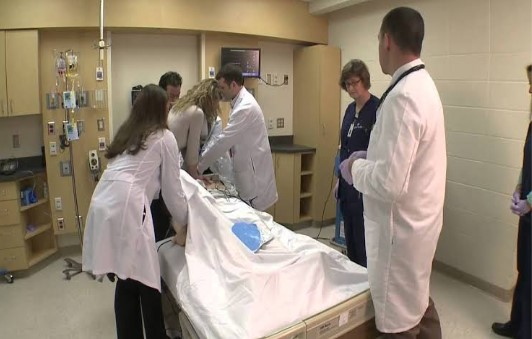 The news, too heavy for Kyndra to bear, broke her heart and had her on the floor. As she lay down sobbing, she probably thought she'd have to go through it all alone.
Two "Angels" Come With Succor
At this point, Kyndra was in deep sorrow. Later, she told reporters that she had "just lost it completely." She had told the hospital to end her mom's suffering and cease giving her CPR.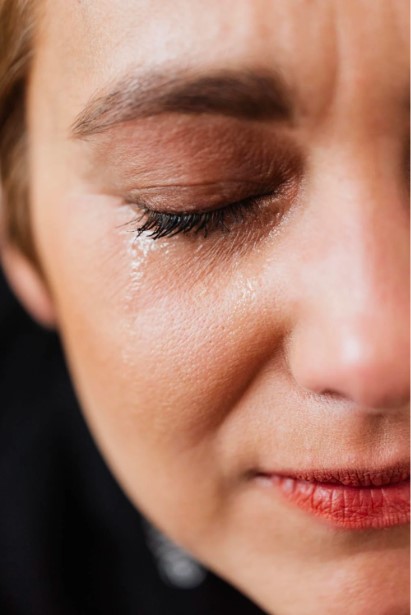 During this crisis, two ladies approached her to brighten her day. It was an unexpected meeting that meant more than it would have on any other day.
An Unusual Act of Kindness
After moments spent alone in grief, during which airport passengers walked past Kyndra in tears, she felt the warmth of a hug from above her. "This lady came over, and she just hugged me from above…and started praying for me."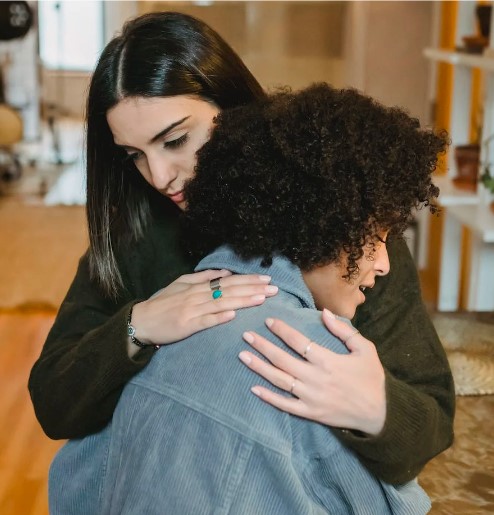 This was what Kyndra needed most at the moment. She stood up on her feet and gave in to the hug.
Support From The Family
By the time they got talking, Kyndra realized that more people around her. Besides the woman who hugged her, was her husband and their two children —a boy and a girl.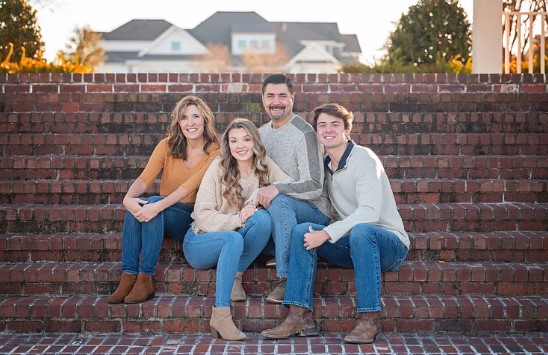 However, it was the mother and daughter she spoke with. They listened to her and offered soothing words full of genuine empathy.
Getting Extra Help
The mother and daughter, who were more involved with giving her comfort, kept her company till she got on her flight to San Diego.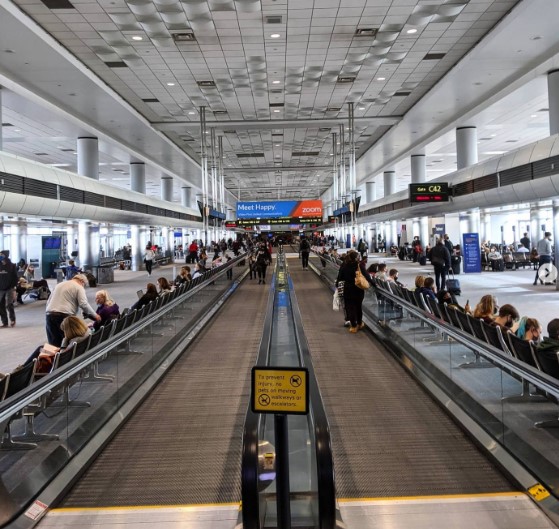 On the flight, Kyndra felt way better than she did a few minutes before. Her only mistake was forgetting to take their contact information. It didn't occur to her given the situation.
Kyndra's Mom Passes On
Unfortunately, Kendra's mom passed away soon afterward. When Kyndra got into San Diego, she was told her mom had passed on two hours earlier.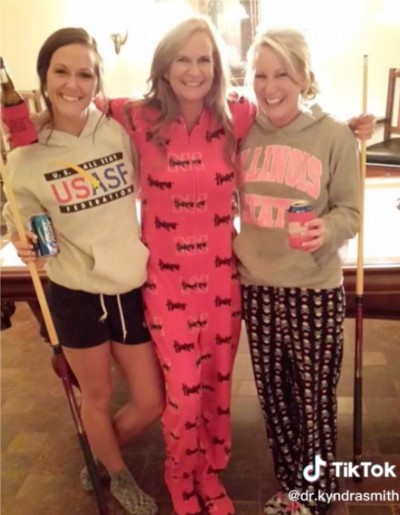 Her mother, Terri Jensen, was always full of life. She loved to play, laugh, and make the world a better place. Kyndra's loss was irreplaceable. However, the love she got from a mom and daughter was the best moment of the day.
Kyndra Begins Her Search for Mom and Daughter
Four months after her mother's death, Kyndra desperately longed to see the mom and daughter who "saved" her from the lowest point of her life. Their acts of kindness inspired her to reconnect with them.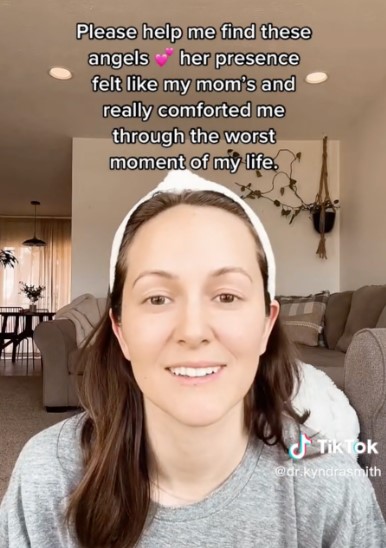 Kyndra just wanted to convey her appreciation. She felt a special connection to the duo and would want to say hi to them, even if for one more time.
Kyndra Still Misses Her Mom
While still on a quest to find the two "angels," Kyndra still talks about her mom and the relationship they shared. Her mom was one of her closest confidants, with whom she could share the most private details of her life.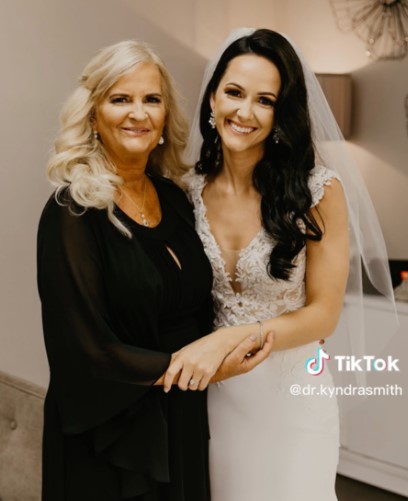 Her passing created a void that was difficult to feel. The love they shared was special. 
Terri Jensen Left Behind a Wonderful Family
As Kyndra's mom passed on, she left behind quite a family. She is survived by four kids and two grandkids. Also, she got a third grandchild less than a month after she passed.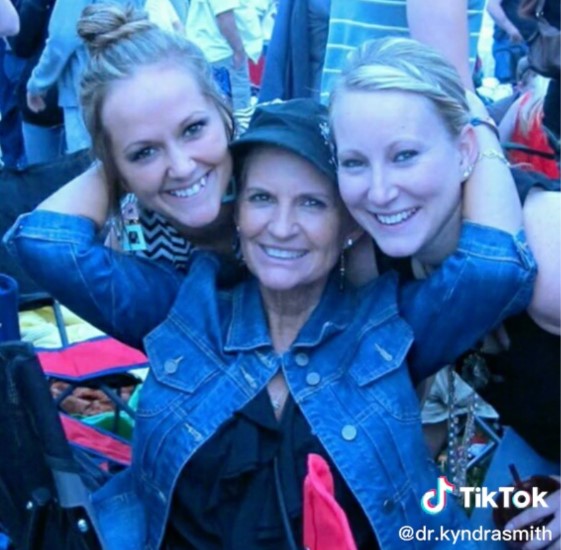 Her family will always remember her as a light in their world and a major inspiration in their lives. She will be missed forever. 
Kyndra Gets An Amazing Idea
As Kyndra narrated the story to her relatives, her mother-in-law gave her a wonderful idea to get the story out on social media.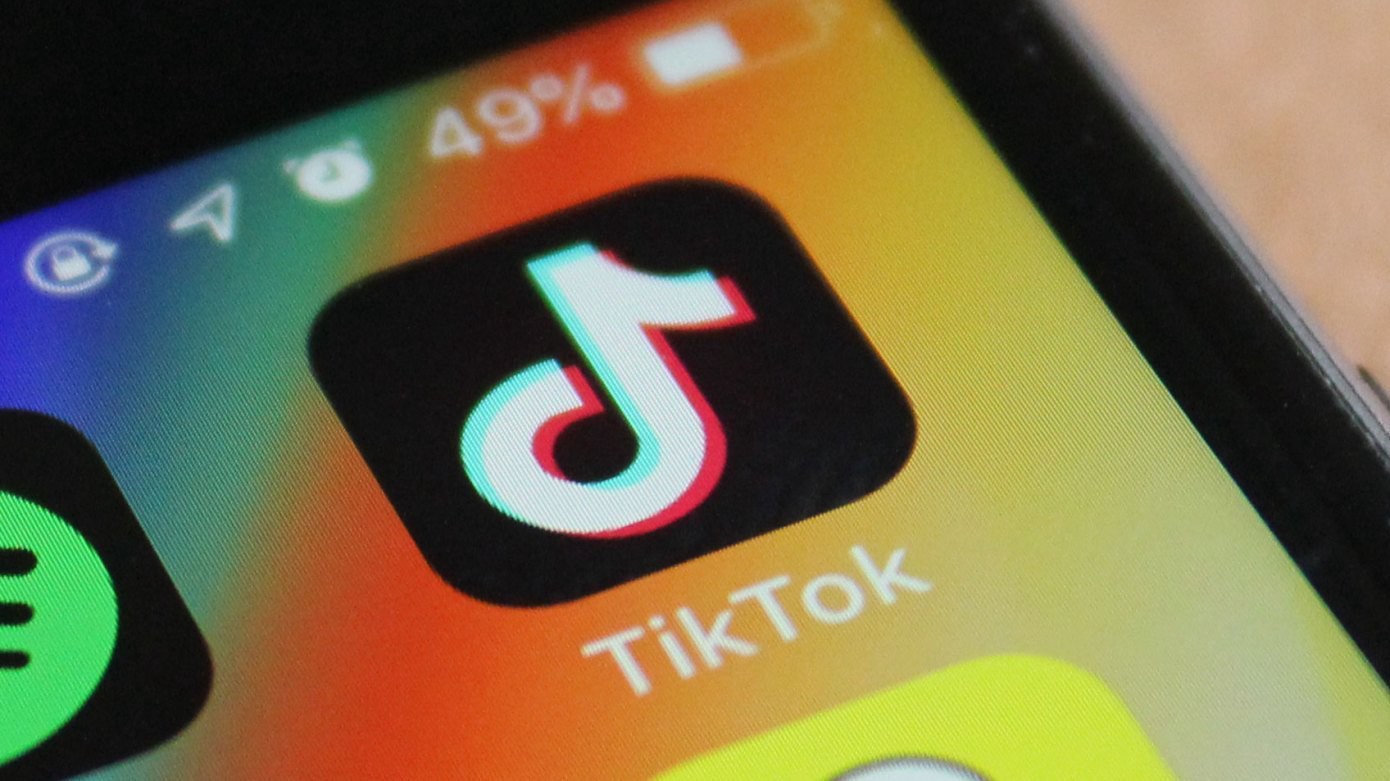 Kyndra loved the idea and set out to get it done. One Sunday morning, before she set out, she got her phone out and made a video on TikTok.
She Tells the World Her Story
Her video started from the very beginning, detailing her need to find two ladies and sharing the grief she felt on that day in October 2022. She talked about the call from the hospital and her rush to be with her mother.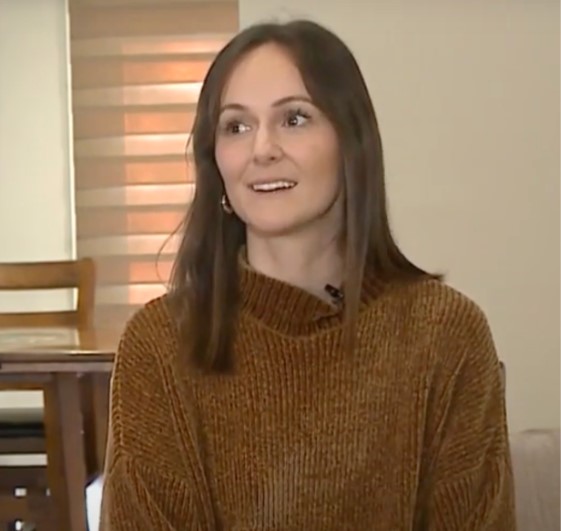 She narrated how distraught she had felt and how the two women stepped in to provide much-needed emotional support. 
Over 1 Million Views
Before she knew it, her video was all over the internet. Her story was touching enough and inspired concern and sympathy from her viewers.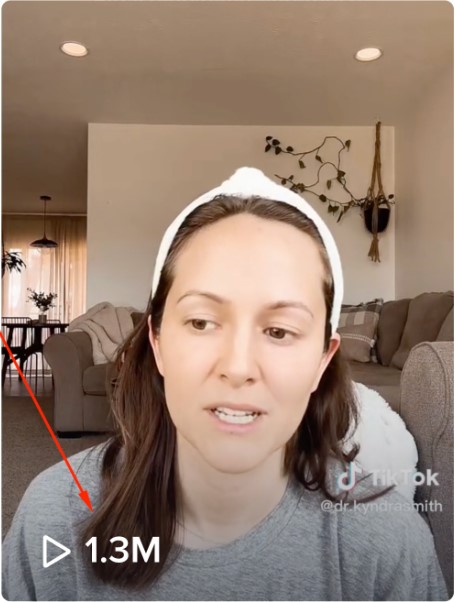 That same Sunday, the video attracted over 700,000 viewers. By Wednesday, the number had jumped to 1.2 million. Kyndra hopes to get some help, and very soon too. Will her efforts pay off? 
TikTok Viewers Get to Work
The support Kyndra received after posting the video was pretty overwhelming. Viewers lent her support and encouragement through the comments and promised to play their part in bringing her wishes to life.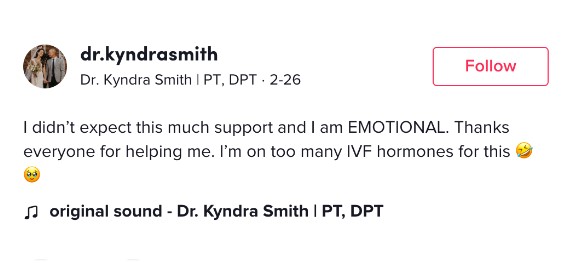 Her viewers tagged their Nebraska friends and spread the word in every way possible. Kyndra gave out every necessary information to aid the search, including her flight number and departure time.
Kyndra's Viewers Get More Information
Kyndra shared additional information about the two women who helped her. While describing the mother who hugged her at the airport, Kyndra added that the woman resembled her late mom.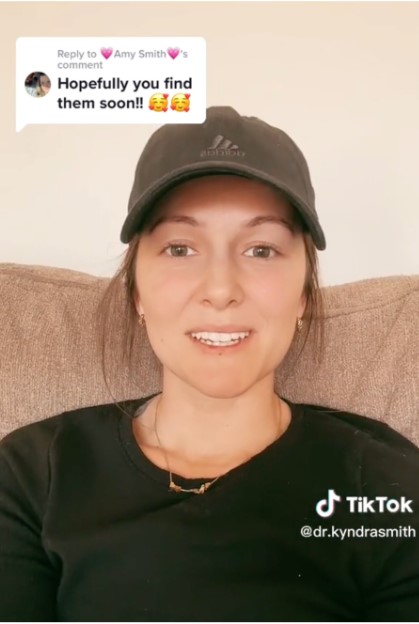 The woman's hands were shaped the same as Kyndra's mom, and she was dressed the same way her mom loved -in bright clothes. 
The Dragonfly Necklace
Kyndra also noticed that the woman had on a dragonfly necklace. For the brief period they were together, it was hard not to notice the unique necklace design.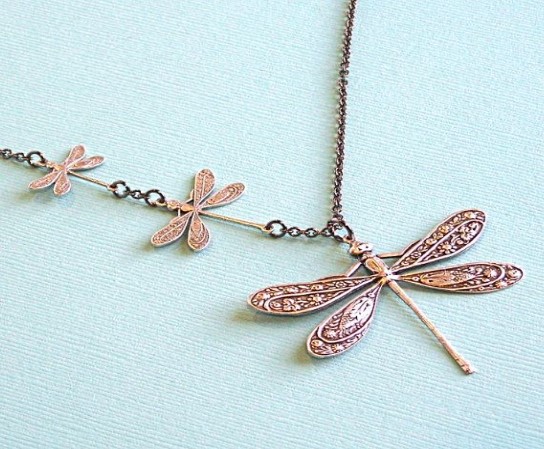 She and her viewers were amazed when they discovered that a dragonfly meant someone who had passed on had come to visit. Was the meeting with the woman tied to her mother's passing? 
…And More Information
Kyndra shared more information about the woman and her daughter. The woman looked in her 50s, while the daughter should be in her 30s.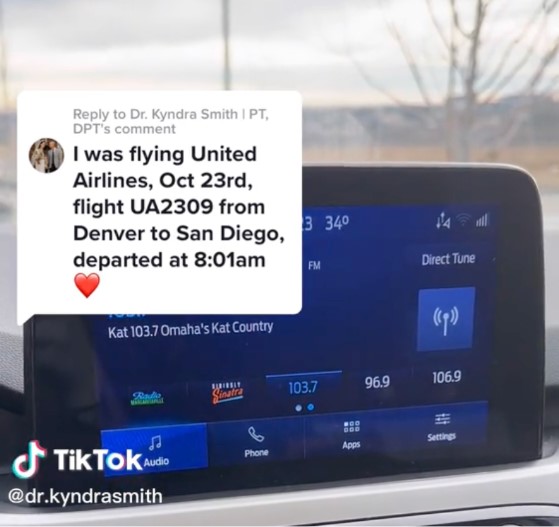 Also, the mother and daughter had been on the flight from Omaha to San Diego on a United flight number 2309. She added that the daughter had rainbow-colored hair. 
The Search Is Still On
Kyndra has given up hope of finding the woman and her daughter. As the days roll by, her optimism diminishes further.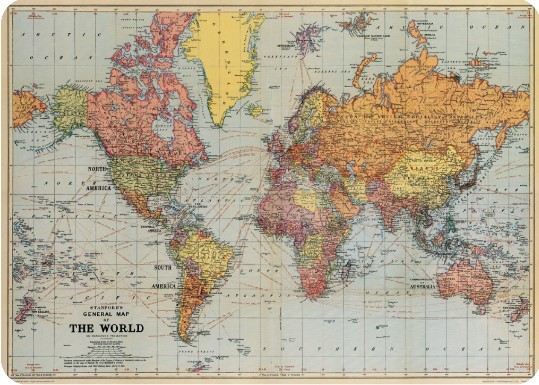 She is sure that somewhere and somehow, no matter how long it takes, the message will get to its destination, and she will meet her most treasured friends again. But she needs all the help she can get. 
You Can Join the Search
Kyndra relies on lots of help to find her friends. Any input – no matter how little – will go a long way for her. Kyndra says she will be grateful if she can see them again, even if for one last time.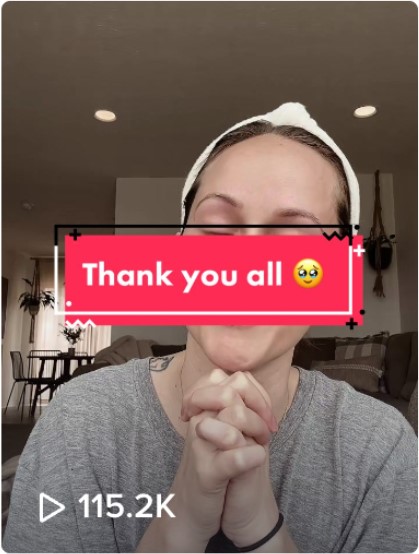 You can play your part in the search. Spread the word through this article and contact Kyndra at [email protected] if you stumble on anything useful.