This Woman Traveled to Asia on a Magical Trip (That Never Actually Happened)
Zilla van den Born blew the minds of her friends and family when she revealed that her five-week whirlwind vacation around South East Asia had all been a lie. From all her social media, she had been on a wild ride, from scuba diving to making friends in holy places.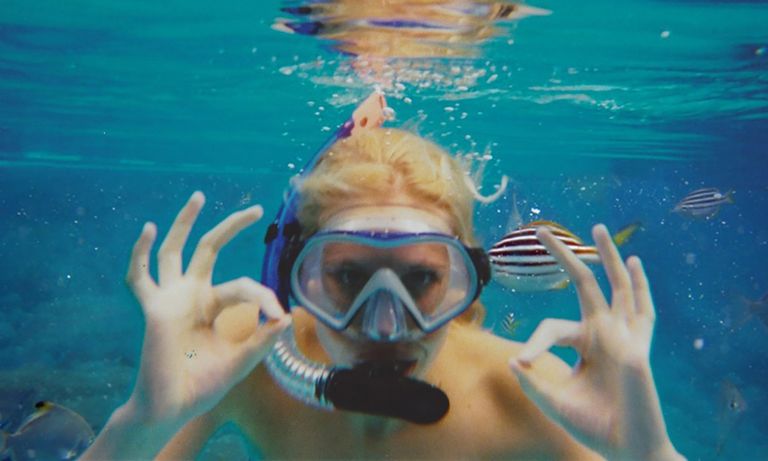 Her deception had fooled everyone. When pressed for an explanation, she had an interesting reason. This is Zilla's fascinating story.
Living In A Slightly Smaller World
Living in the modern era has a few upsides—for one, people are no longer confined to their tiny pixels of the planet like most of our ancestors were. Many people nowadays can hop into an airplane to look at how other people live, explore, and grow a little.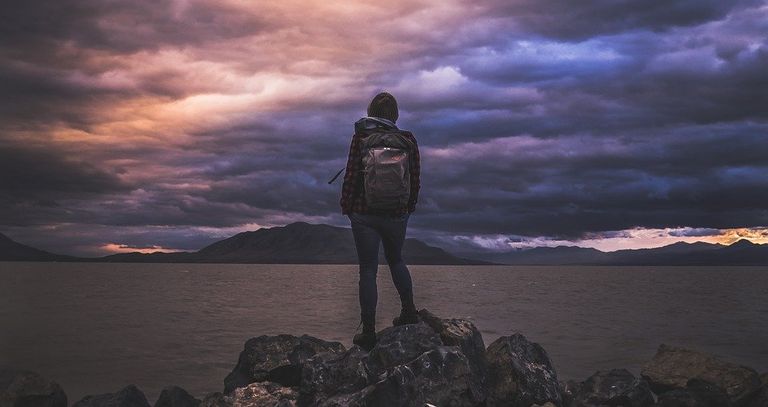 What better time for a person to do this than in the younger years, before settling down? It's now an affordable reality that more people than ever have a chance to take advantage of—if they're lucky.
The New Hotspots Of The World
It's never been easier to go and see a place for yourself. And yet, even with this accessibility, highly-curated travel experiences (through photos, stories, and videos) are ravenously consumed on the internet every day.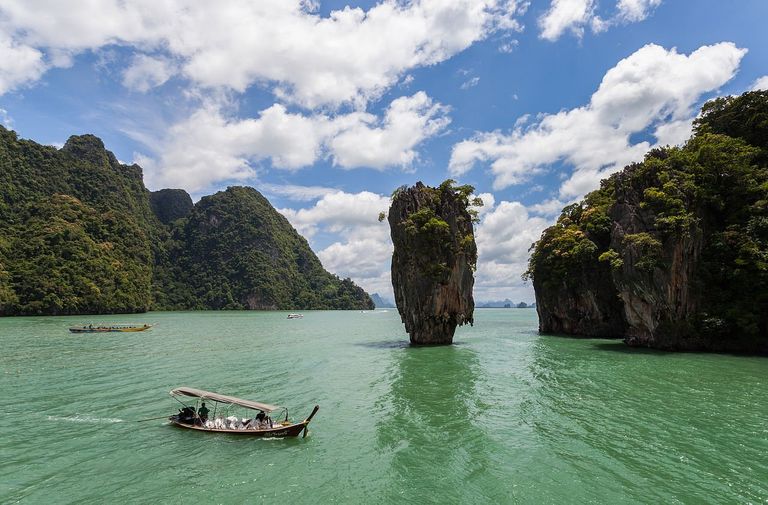 But in all the curation of coconut smoothie snaps on the beachside or selfies with exotic street foods, something important about travel is lost. The experience of traveling is so much more meaningful than its "best bits." What makes doing it so worthwhile is learning a different mode of life—if only for a few weeks.
Zilla's Own Tourism Experiences
Being a native of Amsterdam, Zilla was no stranger to seeing tourists making their way through her city in search of Insta-worthy snaps. As she had been working in the world of modeling since the age of 16, she was familiar with the tips and tricks of photography and editing.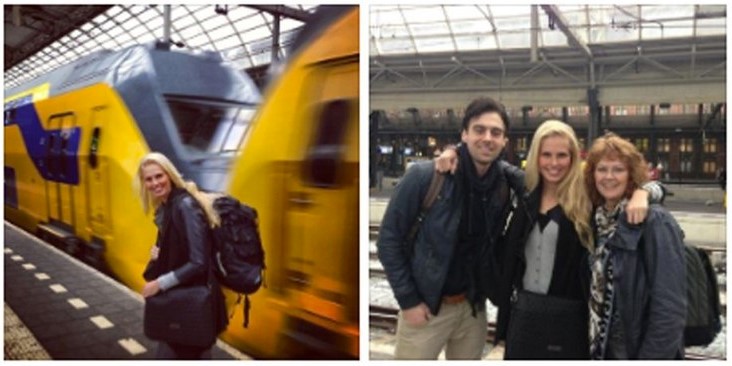 She saw first-hand what it took to get ahead in a world of photo ops, highly cultivated personas, and influencer branding schemes. She also learned how to work with Photoshop and other image-distorting apps.
An Education In The Arts
Zilla took her part-time modeling work a step forward, enrolling in a graphic design course at the Art Academy of Utrecht. While she was passionate about her work, she also dreamed of taking time out to travel the world—in other words, her gap year.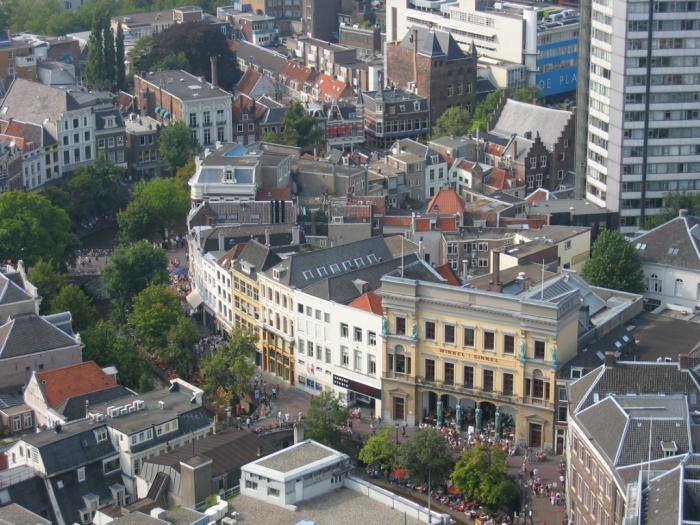 One day, sometime after she had completed her studies, the 25-year-old told her friends and family that she was taking the plunge and embarking on a whirlwind tour of South-East Asia. She announced that she had planned a five-week trip.
Heading Off On Her Big Adventure
Zilla grabbed her bags, filled them with her belongings, and hopped on down to the train station to take pictures with the family. She captioned it "ready to go!" and put it online. Naturally, she managed to take great snaps thanks to her modeling experience.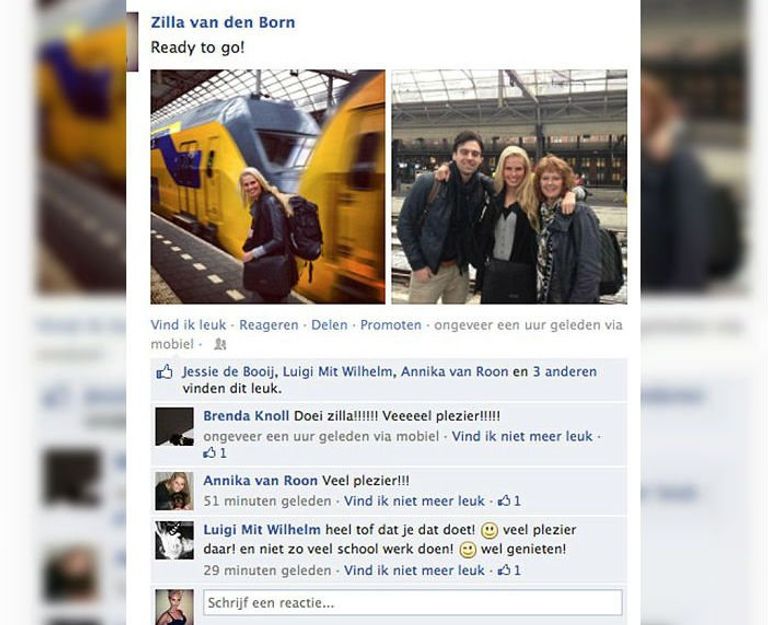 Inevitably, her feed filled up with congratulatory comments and praise for living her best life from her Facebook friends. Little did they know what would happen to her over the next couple of weeks or what wouldn't happen. 
The Amazing South-East Asia Tour
What happened next—well, it wouldn't shock anyone. But it did "stun" many of Zilla's friends and followers. Like a well-oiled influencing machine, she put out a reel of exotic shots from Thailand, Cambodia, and Laos—classic traveling spots for people of her generation.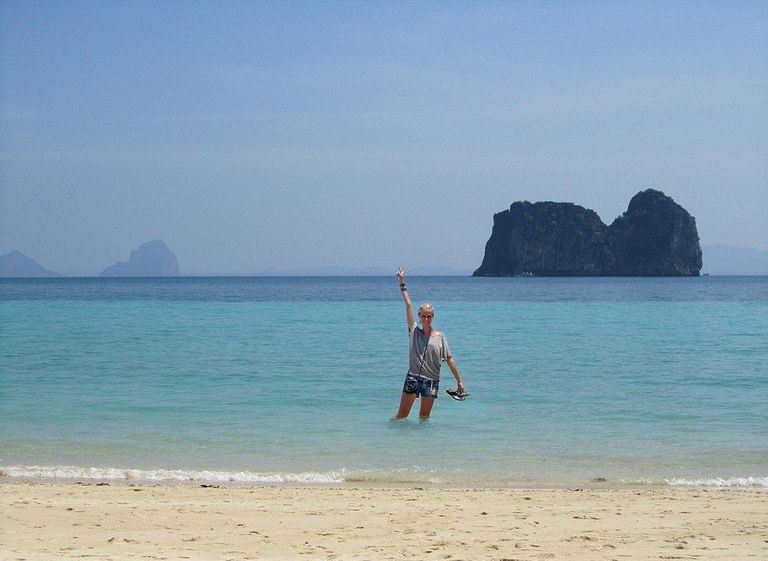 Of course, each shot was picture-perfect: exotic beaches and sparkling blue sea, incredible interiors, action-packed activities, each more impressive than the last—a far cry from the cold cities of the Netherlands. It looked from her socials like she was having the time of her life.
Thailand, Land Of Smiles
Here's an example of one of her more memorable moments in Thailand, which she called "the land of smiles." Here she is kneeling with a local Thai Buddhist monk before exotic golden statues and ornaments. That must have been quite the trip, her followers were writing.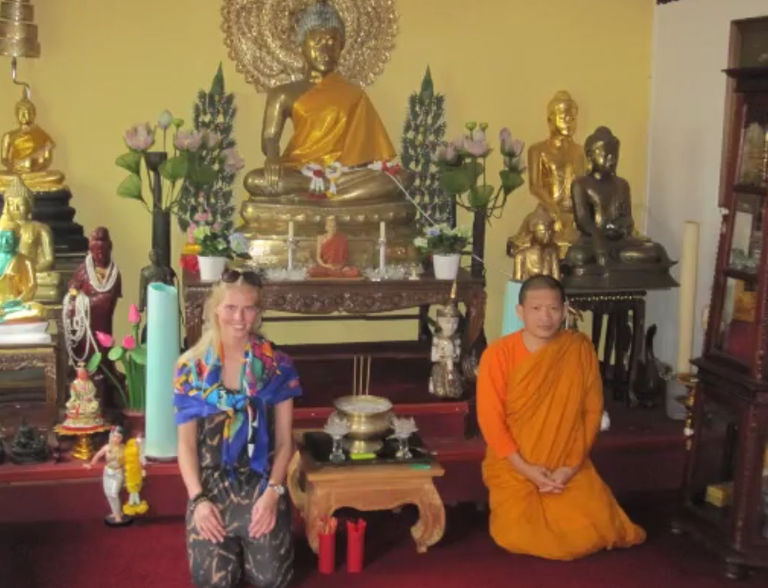 In another shot from A, she shared a skyline full of temples, palm trees, and the local architecture of Bangkok. Her incredible journey continued through a steady stream of posts and updates. She was easily the envy of all of her friends.
The Water Is Always Bluer On The Other Side
Here's another update from May 2014, in which Zilla can be seen donning a snorkeling mask and posing for the camera in crystal blue waters. This one, she said, was taken from Phuket, a Thai island just off the coast of the mainland. This one got a large reaction from her followers.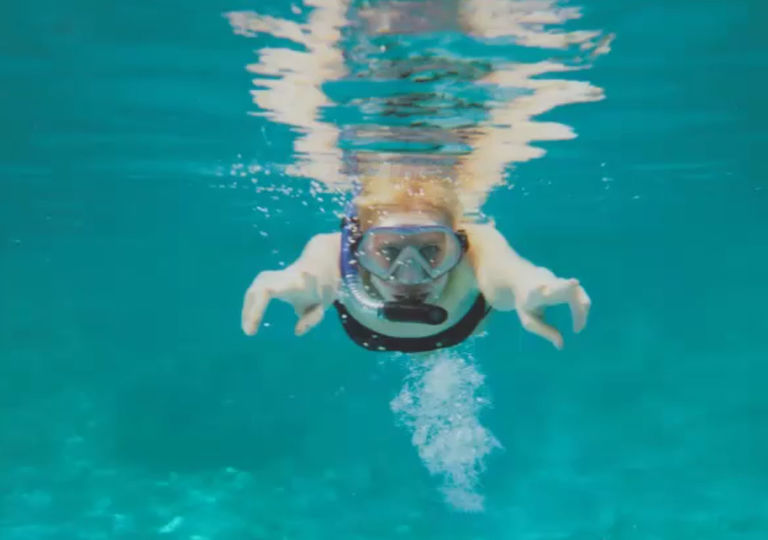 Many comments were questions about what kind of fish she saw, with some expressing concern about the more dangerous marine animals. With the underwater camera and diving gear, it looked like she had been planning this for months.
A Sweet Picture With A Little Girl
From an exploration of the beautiful seas of Thailand to a land trip with some ancient history. Here's a beautiful shot of her sitting beside a little girl in the long-abandoned ruins of a Cambodian temple. Once again, she was showered with comments from her Facebook feed. Looks perfectly natural, right?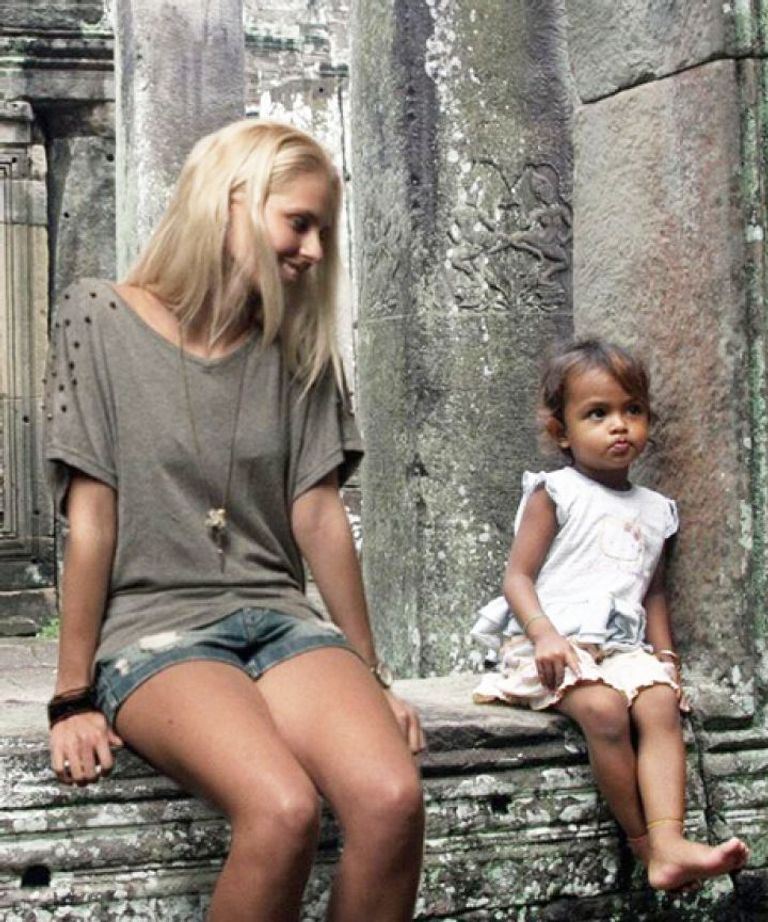 Why wouldn't it look natural? She's a model with years of experience in front of the camera. She knows how to pose and how to get the best shots. The next picture is another example of her great skill.
Reflections Within Reflections
Here's a quirky shot that she shared during her time traveling. Even though she seemed to have a chock-a-block schedule full of exotic adventures and delicious local delicacies, she still managed to maintain a regular posting schedule. However, she said the full bunch of pictures would have to wait until she returned.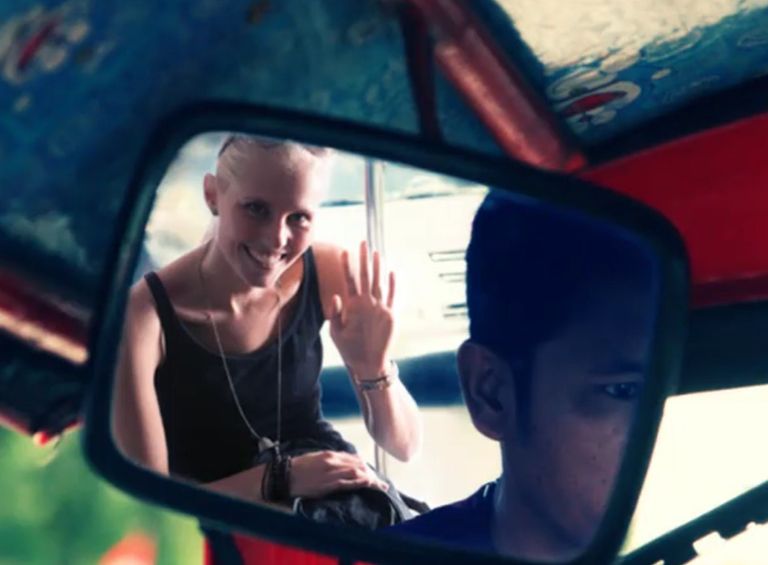 Her family back in the Netherlands was eager to see the full extent of her travels. In the meantime, she Skyped them from a small room filled with local decor—her hostel—and fed them stories of her adventures.
Revealing The Truth About Her Trip
Finally, Zilla returned from her wild 5-week-long trip across the other side of the world. Her friends and family were awaiting the rest of her uploads to drop onto their feeds. But they were in for a big surprise. Zilla hadn't left the country. In fact, she hadn't left her apartment for 42 days.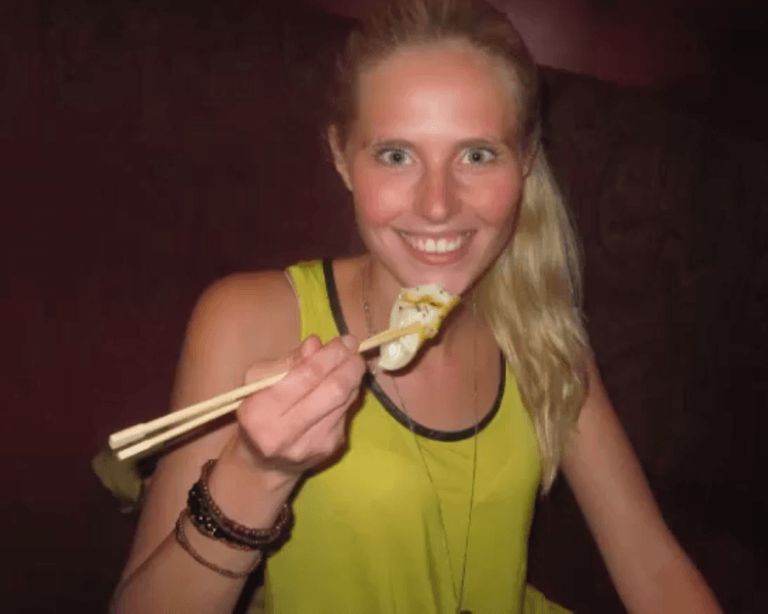 The whole thing had been a trick. Rather than trailblazing, she had been inside her apartment, slowly releasing material online for her followers to consume. Everyone—even her closest family—had been fooled.
The Master Plan
Rather than travel essentials, the bags that she had taken with her from the train station had contained a disguise, which she used to scramble back to her apartment to initiate her master deception. The pictures, the Skype call, the posts—it had all been a hoax.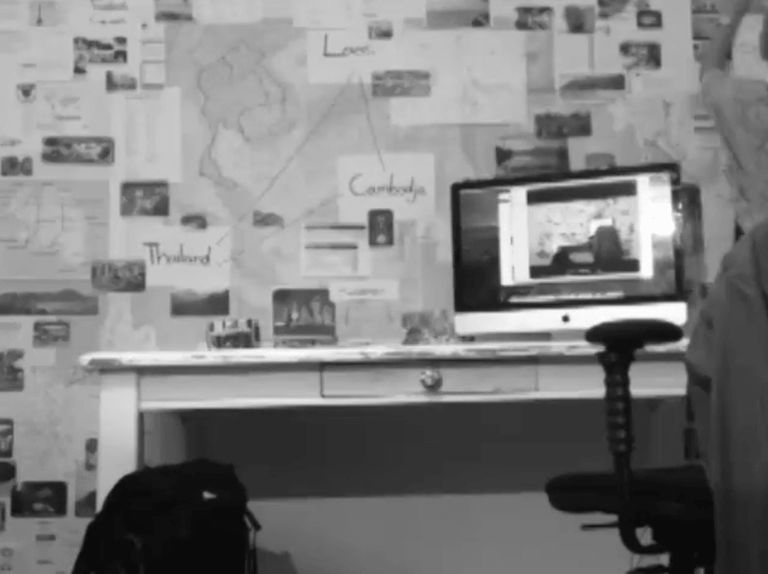 But how? Over the years, she had developed a great deal of skill in using Photoshop. She was skilled enough to create convincing images of herself in several different places. It had been weeks in the making—and there was more to it than Photoshop.
How She Worked The Ploy
Backgrounds wouldn't be enough on their own. She would need props to fill in the foreground. The various street foods that she shared with her followers were actually her inventions. She cooked them all herself in her apartment in Amsterdam.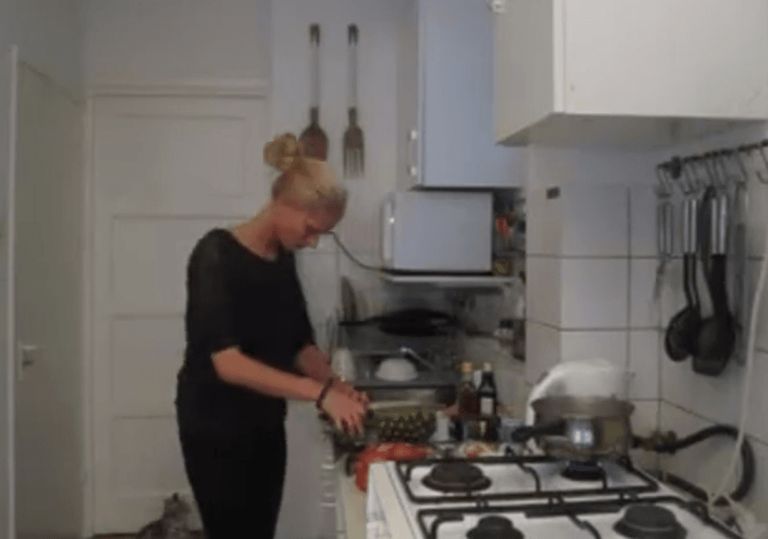 These food shots she made while she was sitting on her hands in her home while her digital doppelganger was away enjoying herself in the crystal blue waters and golden sands. She had only the help and company of her boyfriend to get her through the 52 days.
Behind-The-Scenes Of The Big Show
It wasn't only food. She had built up an impressive collection of South-East Asian items for her photoshoots. She had a green screen set up to help put her in these "exotic" locations. Some pictures took more work than others. For example, the underwater shots.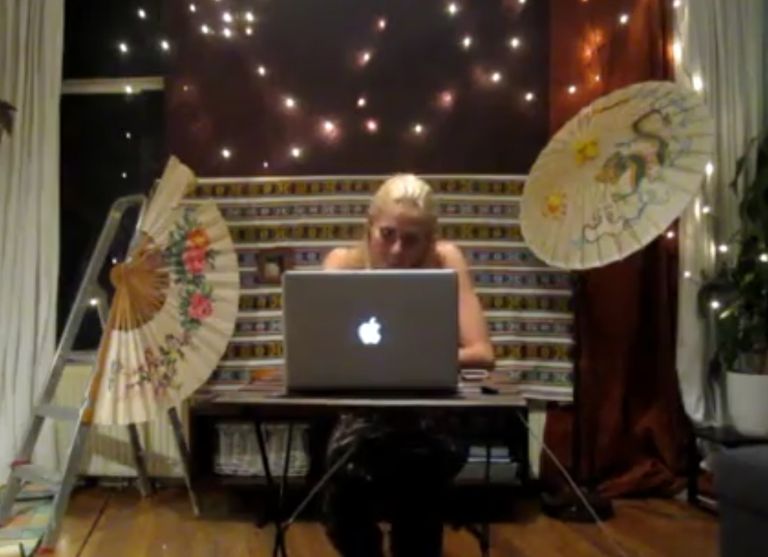 She took these images from her nearby pool. She jazzed up the shots by adding sealife in with editing software. Her hotel was put together with simple decorations—fans, hats, umbrellas—to give the impression of being a cramped room in a hot country.
Shots Taken On Location—Sort Of
Zilla realized that some photos would take a more personal touch to pull off. She went on location to a real Buddhist temple—the one in her hometown—and had genuine interactions with a real-life Buddhist monk. Obviously, they were still quite far from Thailand.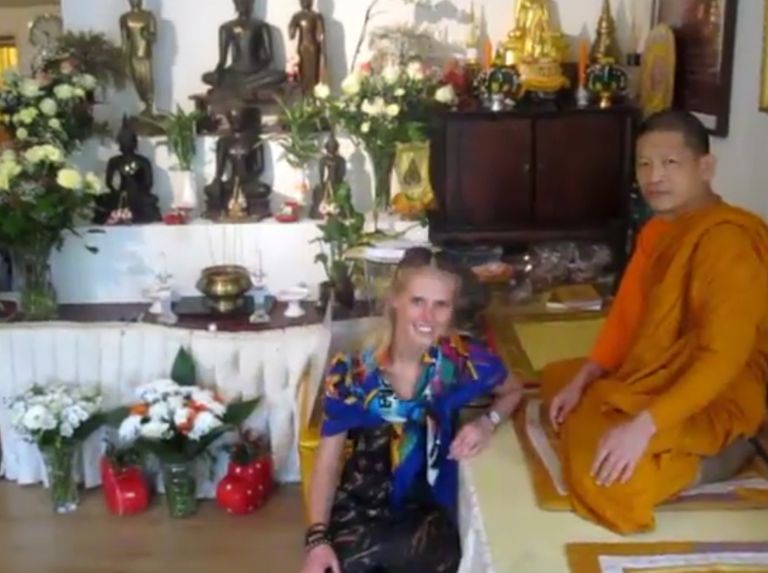 This picture, with Zilla in her colorful tourist-in-Thailand shirt, is as close as it gets to real exploration. The decor isn't as lavish as the grand temples in Thailand, but it seems it was enough to fool everyone anyway.
She Had "Help" From Real Travelers
Zilla lifted a few images from Facebook of real South-East Asian travelers. With the magic of light and camera filters, she put herself in their shots and established a fake community of new friends, even going as far as having "conversations" with them.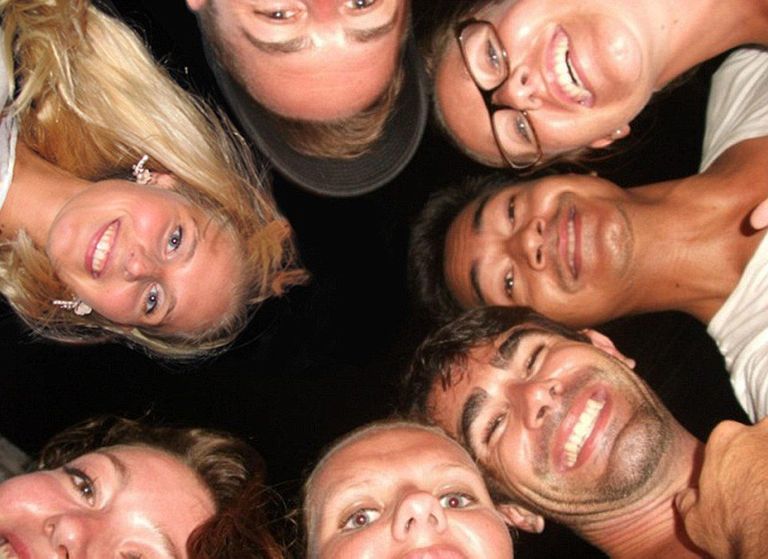 The deception ran deep. This shot of friends from above was manufactured with some clever editing. It was accompanied by comments about "meeting new friends" and other such fiction. Zilla immersed her followers in an utterly dense web of lies—and it worked.
Why Did She Do It? A Harvest Of Experience
It's fair to say that social media has been seamlessly integrated into everyday life. To be considered a "normal" person in the digital age, our experiences must be pressed, filtered, and tapped into eyeball-grabbing stories for mass consumption—whether it's Instagram, Facebook, or any of the other platforms.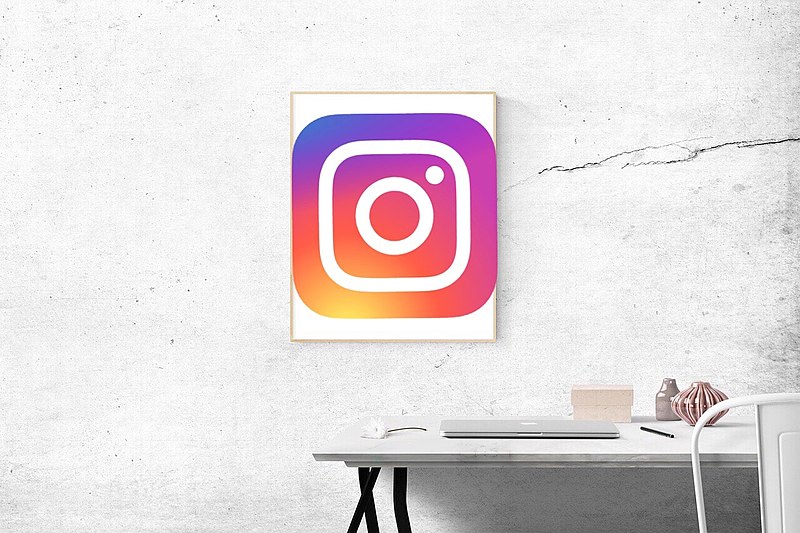 Social media sites explain it as a way to keep up with friends and family—or, more cynically, sell it as a way to flex for clout. Either way, users become the product, and social media companies benefit from selling such an experiential harvest.
Zilla Explains The Great Deception
Of course, her story went viral, and so Zilla had a chance to explain her reasons behind the deception project. In an interview with the Daily Mail, she said that she wanted to prove how easy it was for people to warp reality with online content.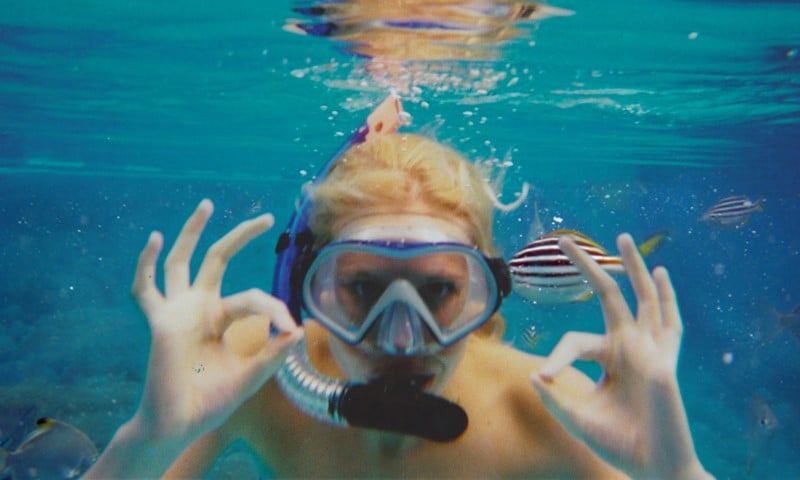 She wanted to get across the idea that while everyone knows that magazine models are airbrushed to the extreme, many ignore the manipulation, tweaking, and curation of reality in our daily lives—how we create an ideal world of a quality unseen in reality.
The Reaction To The Great Travel Hoax
The scope of her deception is impressive from any point of view. However, the content of her message was met with a mixed reception. The skill with which she was able to fabricate reality using such a small budget is impressive. However, one group, in particular, took offense.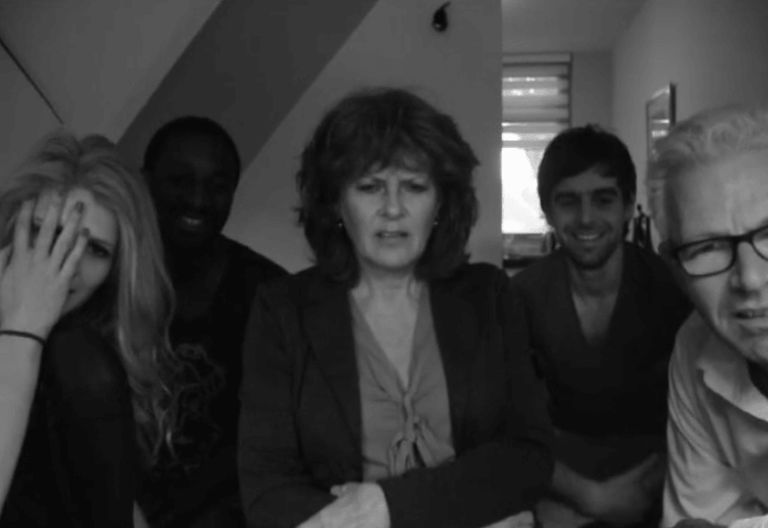 Her family, of course, was disturbed by her ability to deceive them. When asked if she had any regrets about the project, she admitted that she would have second-guessed herself if she knew how her family would take it.