Man Quits Job and Sets Sail on Life-Changing Adventure He Never Could Have Expected
Quarter-life crisis? Mid-twenty-somethings yearning for a change in life is more common than ever. Dwyer Haney is one such person who decided to make an audacious move and leave his everyday life behind.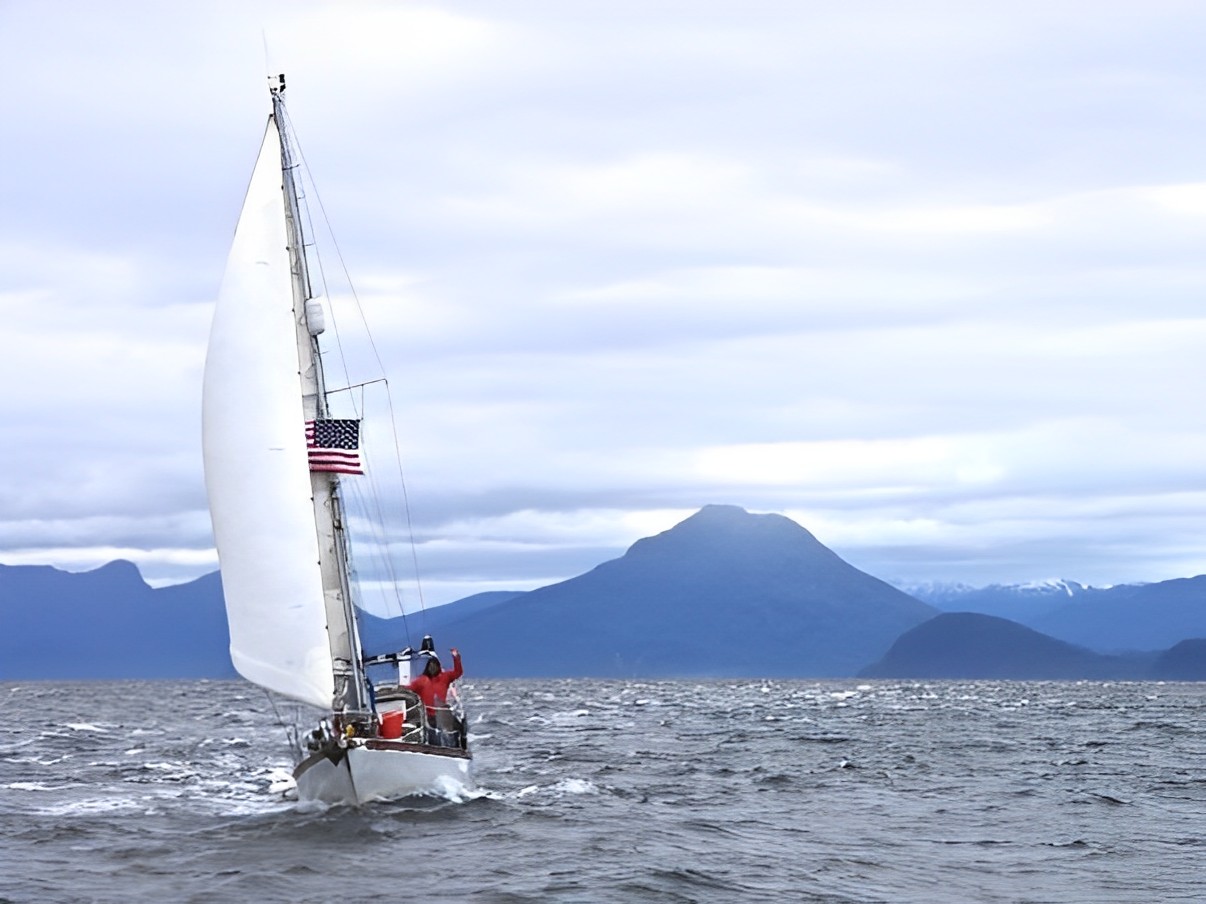 He sought to embark on a grand adventure, and his remarkable story will inspire you to dream big and take the leap of faith!
A Risk Worth Taking: The Astonishing Adventure of Dwyer Haney 
25-year-old Dwyer Haney was determined to seek something new and exciting, so he decided to take a daring risk and pursue his dream of sailing to Patagonia. He sold off all his possessions and purchased an old, 30-foot sailboat.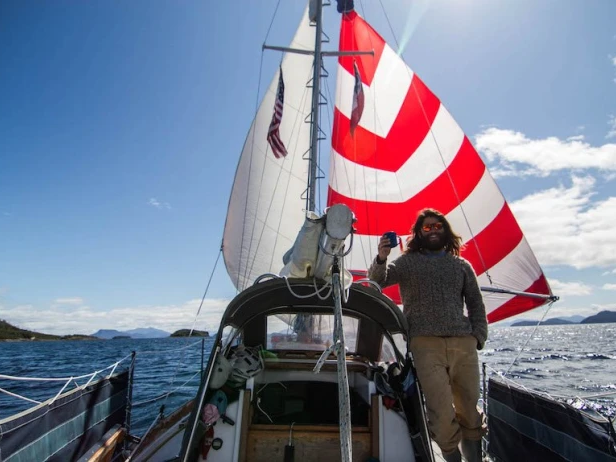 After teaching himself how to sail, the courageous Dwyer Haney set off on the impressive 12,000-mile journey to Chilean Patagonia. This incredible adventure is one for the books, and it's all thanks to Dwyer's courage and determination!
A Journey of a Thousand Miles Begins With a Single Step 
Dwyer Haney had a dream – to ski directly from his boat on the fjords of Chile. But there was a long journey ahead, and his first step began in the town of Bellingham, Washington.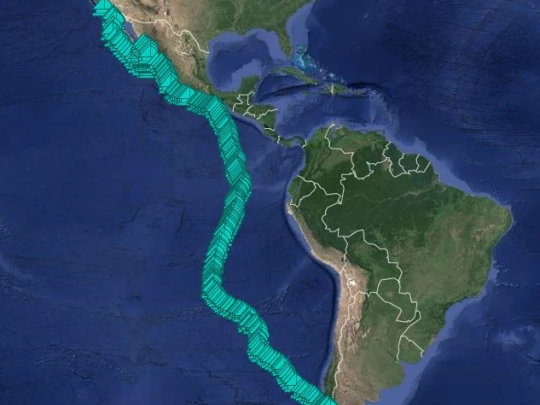 With a spirit of adventure, Dwyer sailed along the Oregon and California coasts, taking in the sights and sounds of the many places he visited. His dream may have been a long way off, but with every step, he was one step closer to achieving it.
Sailing Solo: Dwyer Haney's Epic Journey 
Dwyer Haney's incredible journey continued into the Sea of Cortez, followed by a voyage to the southern Mexican coast, and onward to the Galapagos Islands. But, it was the 37-day, non-stop sail from the Galapagos to Puerto Montt, Chile that was the true test of his skills. 
Through his incredible determination and skill, he conquered the vastness of the Pacific Ocean, only seeing one other boat during these 37 days. It was an epic adventure that will be remembered for years to come.
A Night to Remember: Dwyer Haney's Magnificent Sailing Adventure 
After months of honing his sailing skills, Dwyer Haney was ready to celebrate his achievement in style. He gathered his closest friends and family aboard his boat and partied. It was an unforgettable night in more ways than one – the sheer number of people aboard had the boat rocking dangerously close to the point of sinking!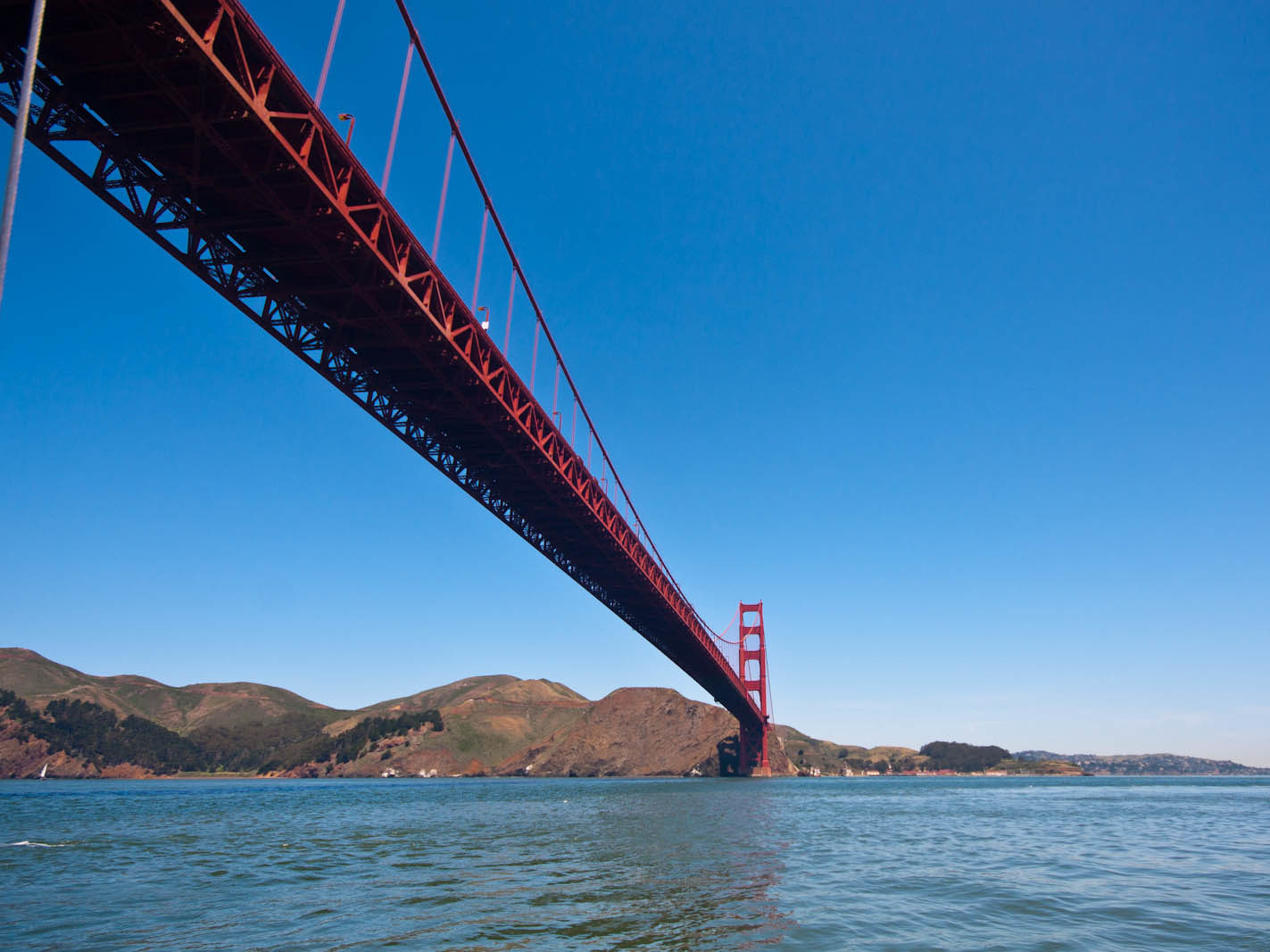 Fortunately, they made it through the night unscathed, and Dwyer was able to capture this stunning image while sailing under the iconic Golden Gate Bridge. 
Dolphins Dance Around Boat: Dwyer Haney's Wildlife Adventure 
Dwyer Haney had the adventure of a lifetime while sailing down to Mexico. The highlight of his journey was the wildlife he experienced. He was mesmerized when a pod of dolphins swam playfully around the bow of his boat for an hour!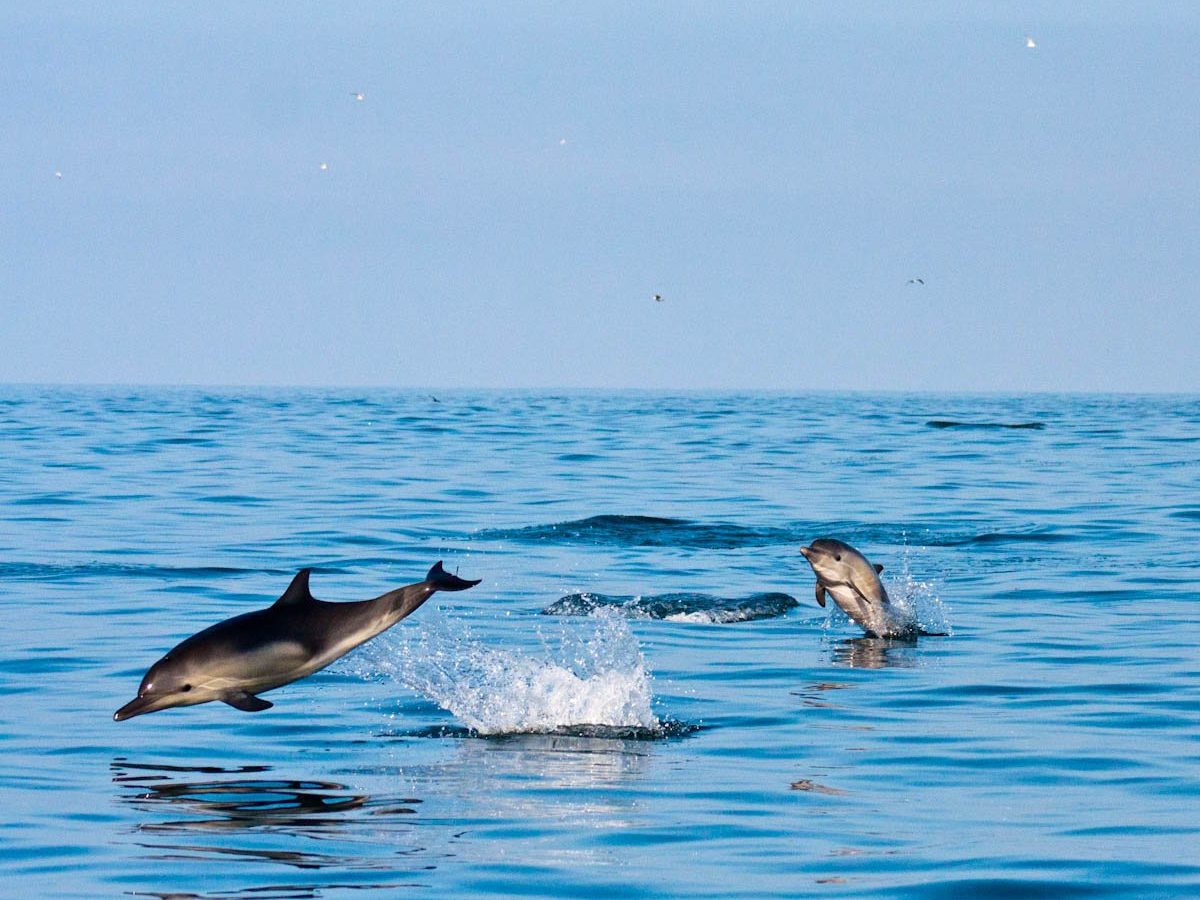 He was filled with awe watching the graceful movement of the dolphins as they jumped and twirled in the water. The sight was so beautiful that he was moved to tears. This magical experience will be forever etched in his memory.
Making Memories in Mexico: Dwyer Haney's Friends Visit 
Dwyer Haney was certainly lucky to have his friends from home come to visit him in Mexico. Spending time with them in the paradise of Mexico was definitely a highlight of his trip. With all the new sights, sounds, and culture to explore, it's no wonder he didn't get homesick.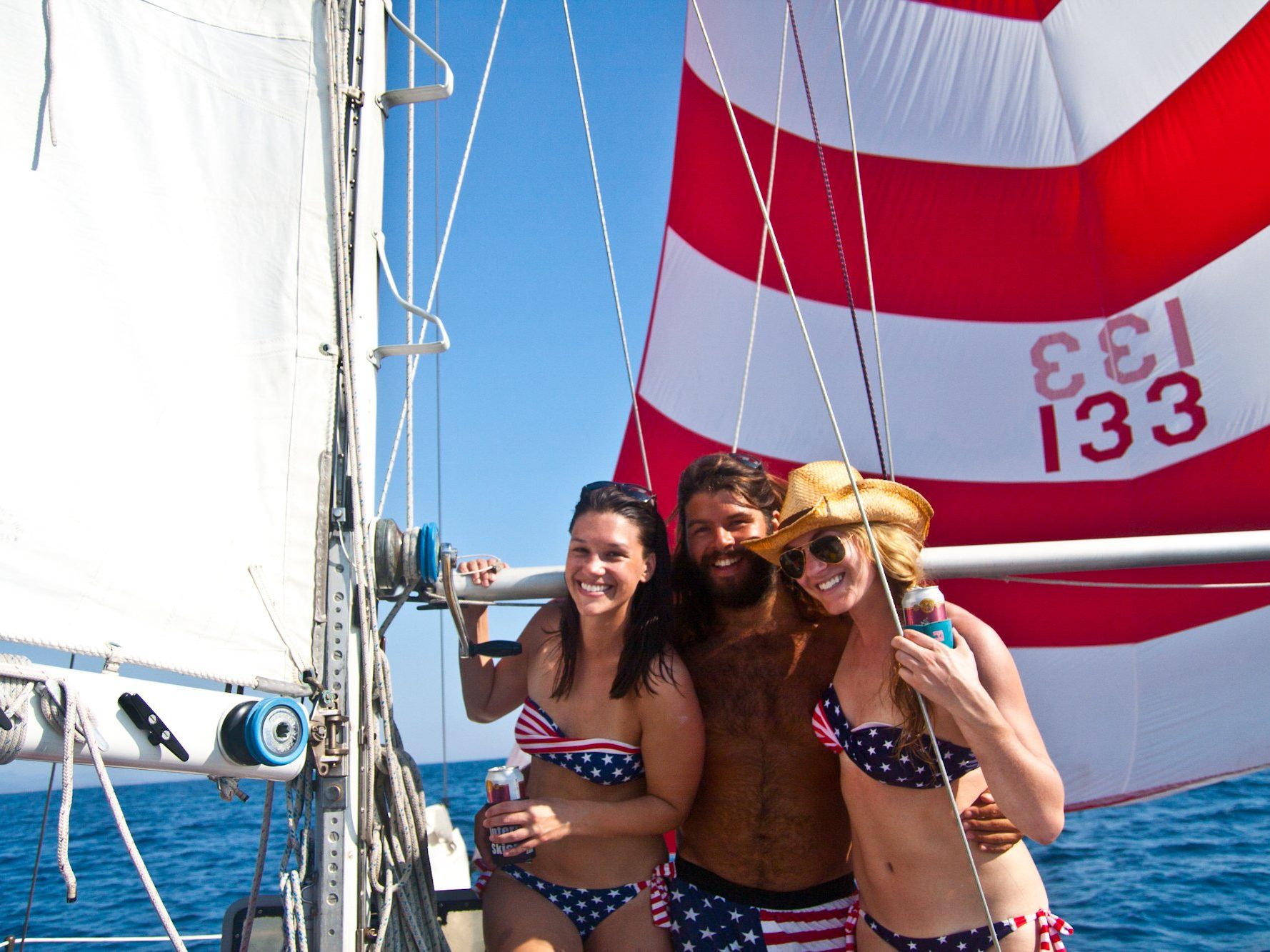 From long days spent lounging on the boat to nights out exploring the vibrant city, there was plenty of opportunity for making lasting memories with his friends. Mexico had something for everyone and the perfect backdrop for creating some of the best moments of his life.
Dwyer Haney Becomes a Better Sailor in Mexico 
Despite all the good times, Dwyer Haney's time in Mexico was far from easy. Powerful storms brought with them unexpected challenges, but in the end, these challenges contributed to making Dwyer a better sailor.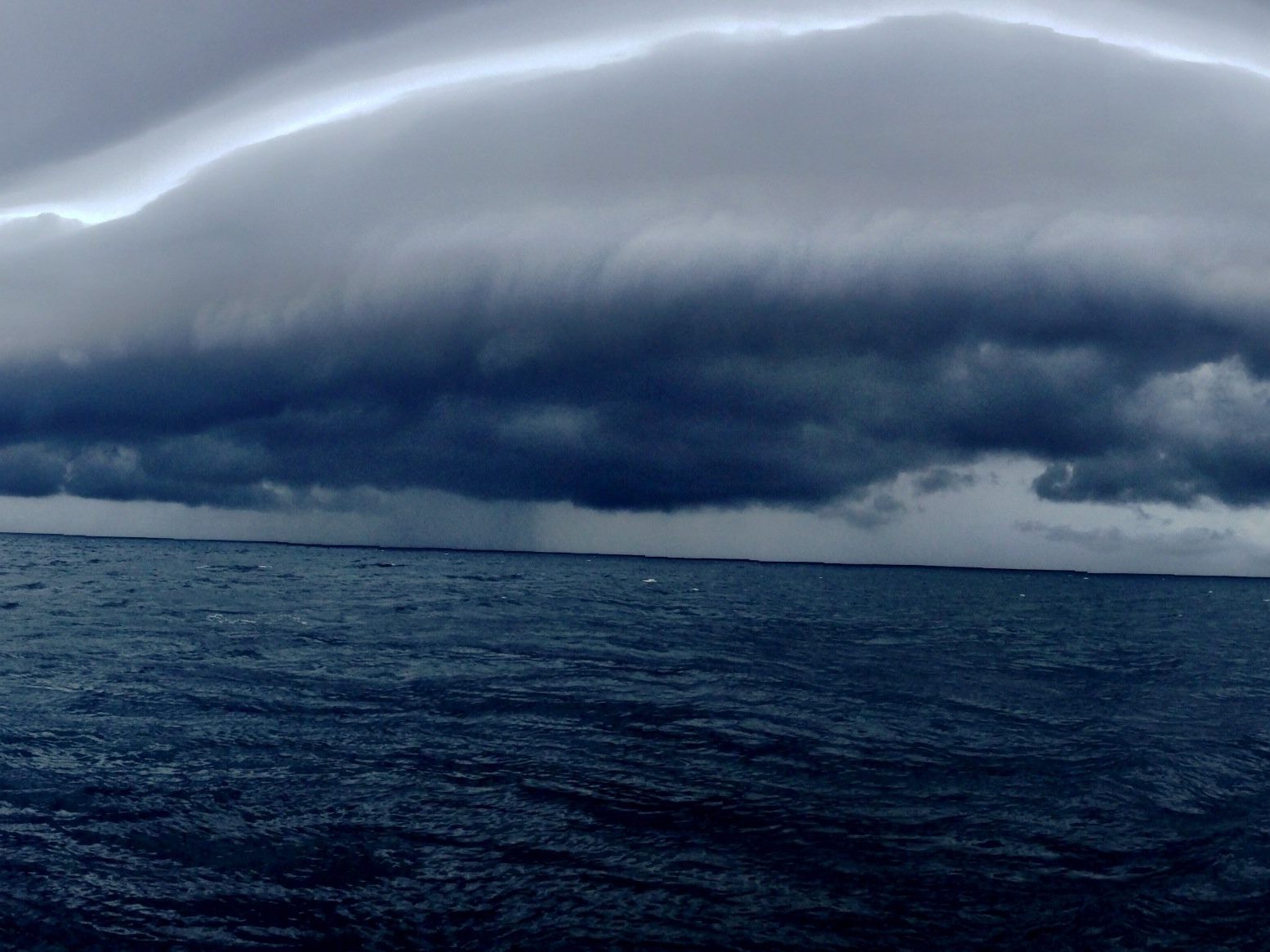 From weathering the storms to learning on the run, Dwyer Haney had no choice but to rise to the challenge and hone his sailing skills. In the end, all the hardships and struggles were worth it, as Dwyer Haney became a more experienced, capable, and confident sailor.
A Sailor's Risky Adventure 
For a sailor, taking a trip is always an adventure. But this particular trip was especially dangerous and not for the weak-hearted. The risks were obvious, and others would have ended their journey once the risks manifested themselves.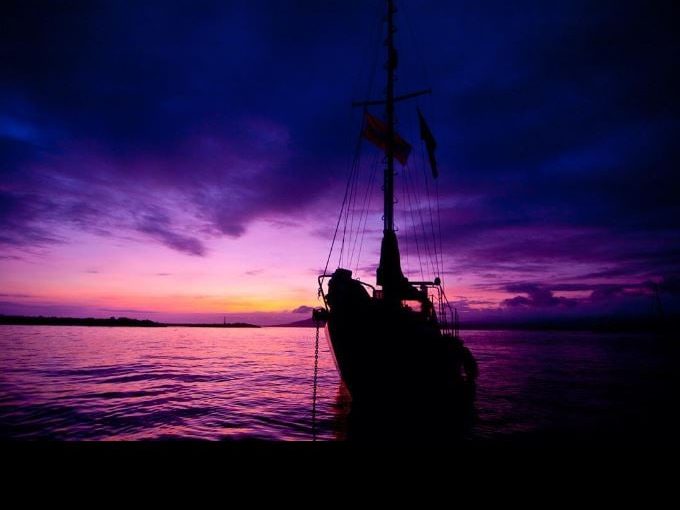 But Dwyer was brave enough to continue, and the rewards were great. With courage, the risks were surmountable and the beauty of the journey unveiled itself. The sailor got to enjoy the sights and sounds of the ocean and experiences few others get to have.
Against All Odds - Surviving a Hurricane at Sea 
Dwyer Haney fancied his chances of riding out a hurricane in the Sea Of Cortez. But, fortune didn't favor him when a powerful hurricane struck Central America while he was away visiting family.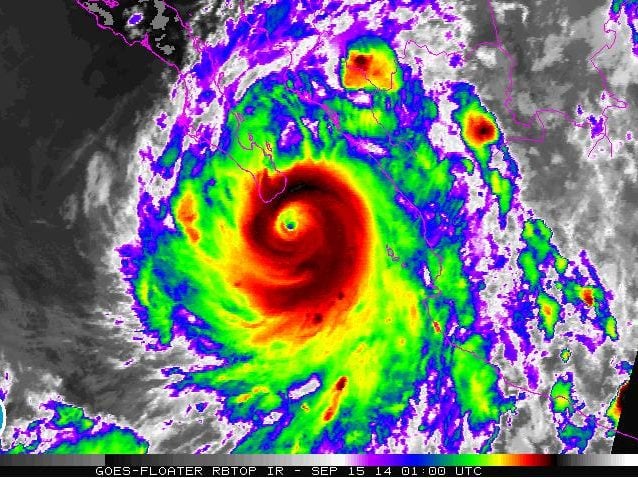 His good friend had offered to look after his boat, but the anchor eventually broke away and the boat was washed ashore. His friend was swept away into the frigid ocean water, fighting hypothermia and waiting to be rescued. Miraculously, she survived 8 hours in the turbulent ocean and was eventually rescued by the Air Force. Against all odds, she was saved!
A Journey of Appreciation: Dwyer Haney's Adventure in Mexico 
On his journey to Mexico, Dwyer Haney was blessed with the opportunity to explore areas untouched by the hustle and bustle of the tourist industry. His experience of the untouched beauty of the landscape gave him a deeper appreciation for the world we live in.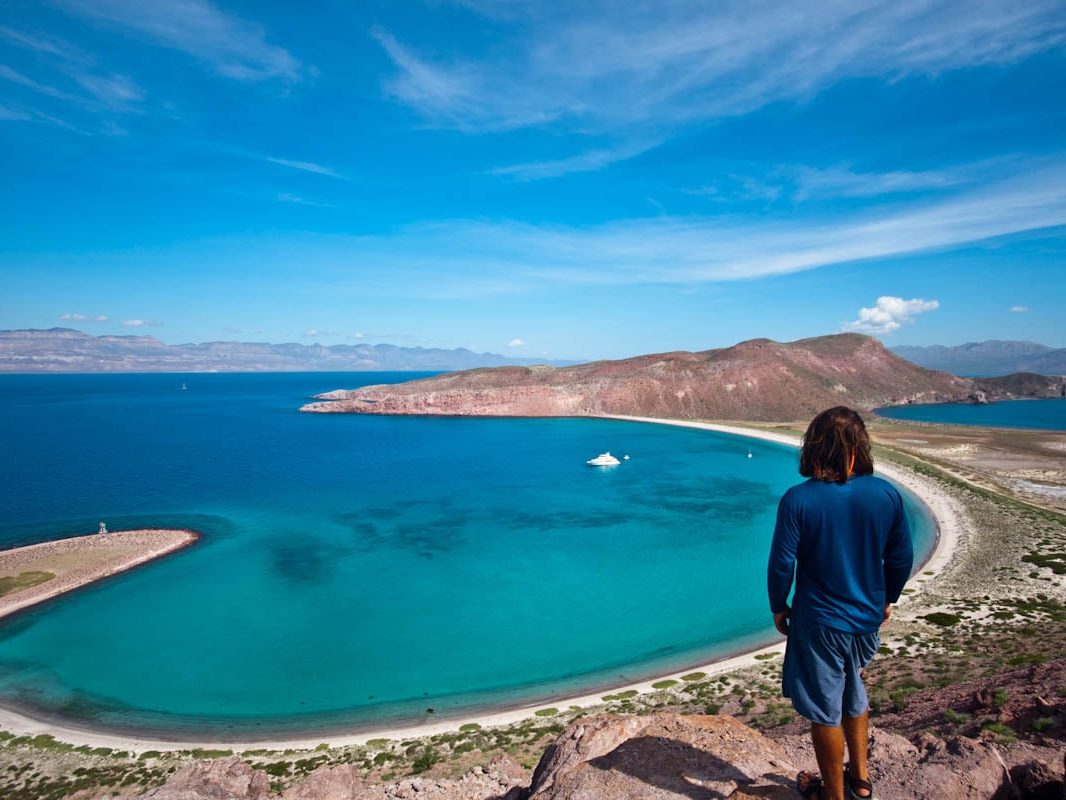 His journey was a reminder of the importance of taking the time to appreciate the wonders of nature and to leave behind the trappings of modern life. Through his journey, Dwyer Haney was able to gain a newfound respect for the beauty of our world.
Exploring the Seas with Don Rodrigo the Magnificent: Dwyer Haney's Epic Journey
Dwyer Haney wanted to live as close to nature as possible on his voyage, so he decided to make the sea his main source of sustenance, as he was on it throughout his journey. About 40-50% of his meals in Mexico were from sea life.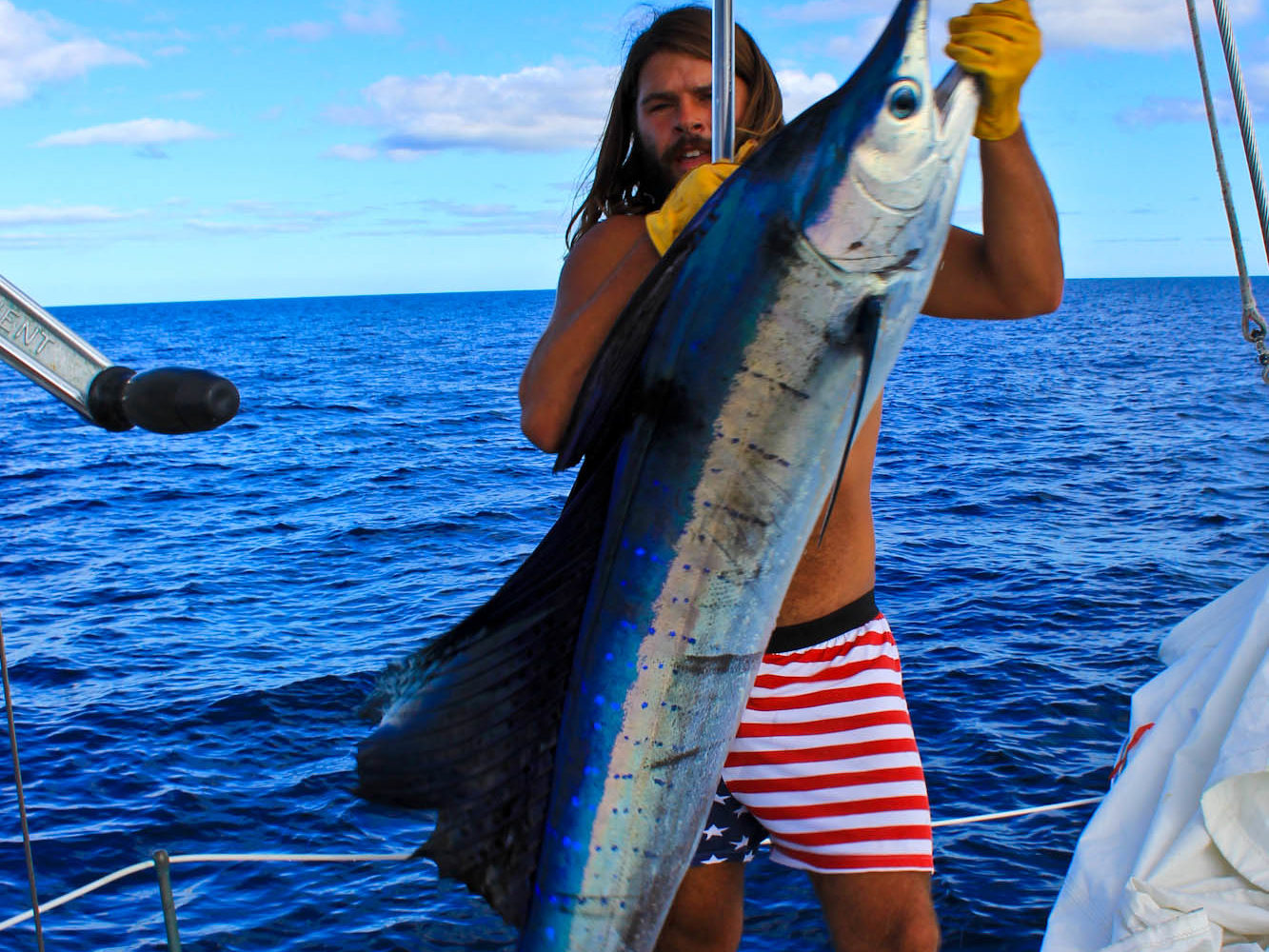 One day, he even managed to pull aboard a sailfish which he decided to name "Don Rodrigo the Magnificent." The fish was too big to eat before spoiling, so he chose to release Don back into the ocean.
Witnessing a Sunrise and Sunset in Mexico: Dwyer Haney's Incredible Journey 
Dwyer Haney had a goal to witness every sunrise and sunset along his awe-inspiring journey through Mexico. For six months, he soaked up the amazing views this gorgeous country had to offer.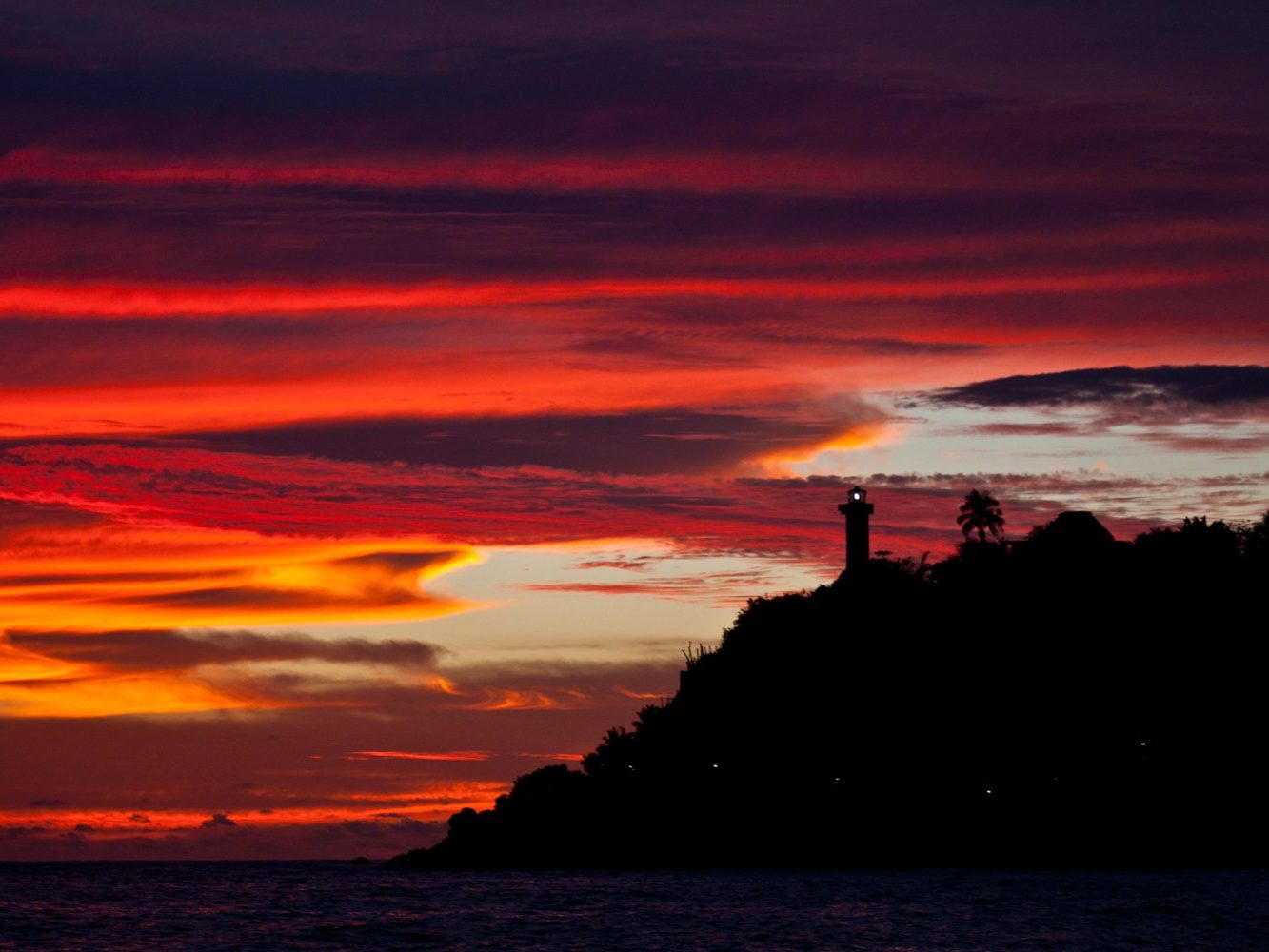 From watching the sun slowly rise over the beach, to enjoying a cold beer during the beautiful sunsets, every moment was nothing short of magical. With Mexico providing some of the most memorable sunrises and sunsets he has ever seen, it's clear that Dwyer's trip was well worth it.
An Epic Journey Across the Ocean - A Solo Adventure to the Galapagos Islands 
Dwyer Haney was determined to embark on a solo adventure across the ocean – a journey to the Galapagos Islands. After hurricane season had passed, he set off on his boat on a two-week journey to his destination.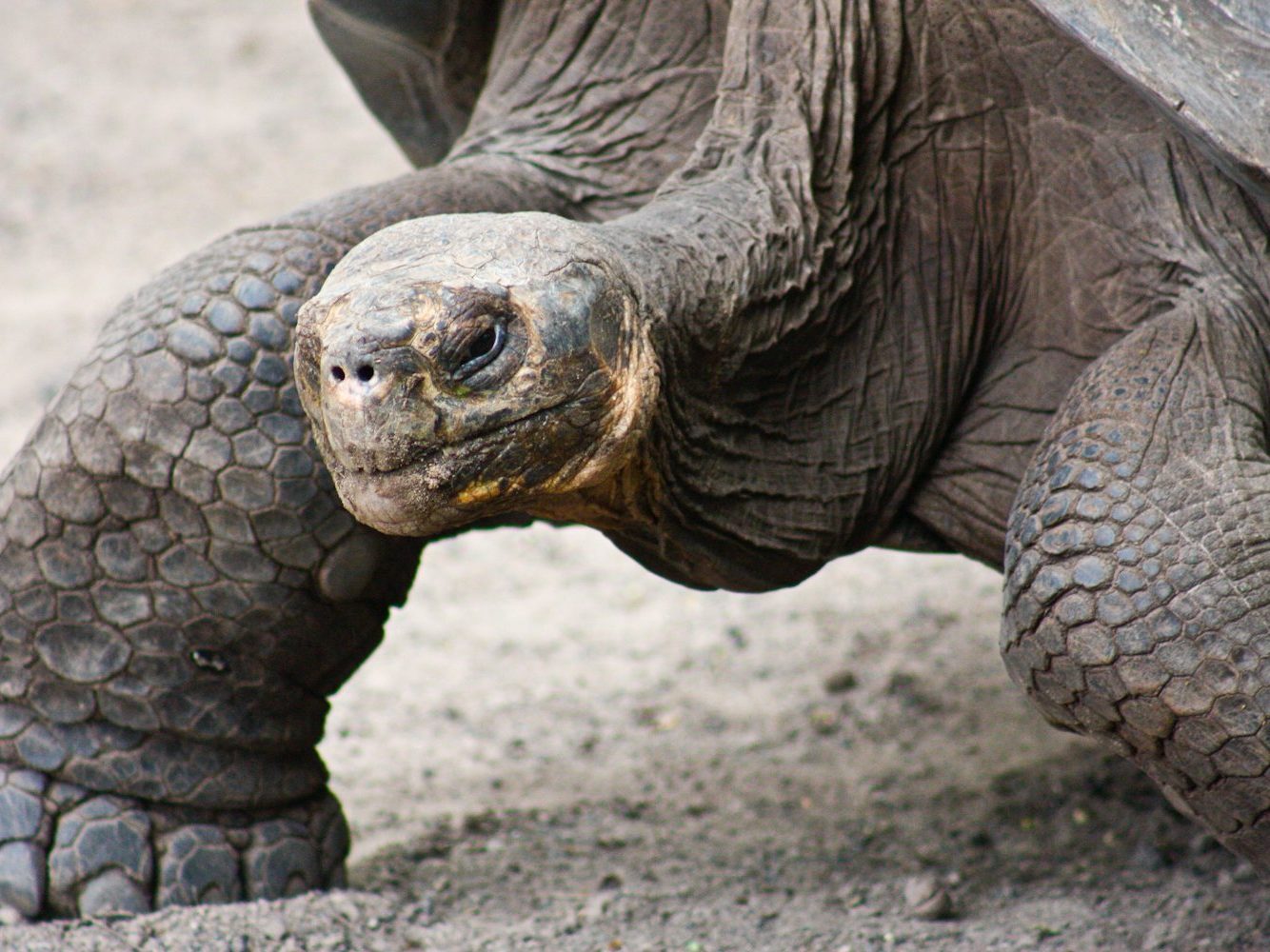 As he moved closer and closer to his destination, Dwyer was mesmerized by the beauty of the wildlife and scenery around him. Not only was this a thrilling experience for him, but a great accomplishment – his first big trek in his sailboat, all by himself.
A Journey of Epic Proportions - Dwyer's Solo Trip Across the Pacific
Dwyer's journey to the Galapagos Islands was only the beginning of his incredible adventure. As he left the islands, he faced a daunting task – to cross the Pacific Ocean alone, a journey of epic proportions measuring 3,500 nautical miles.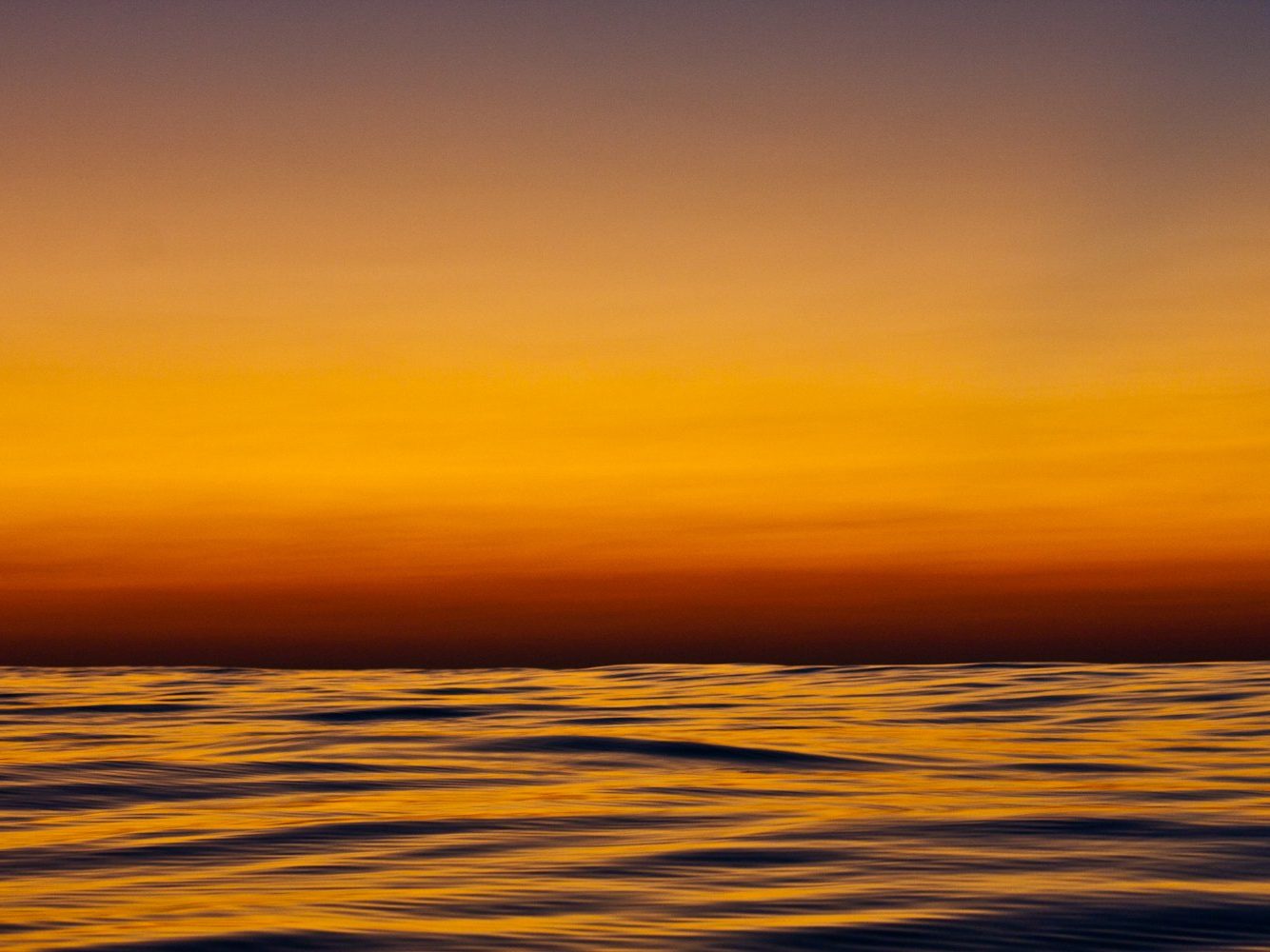 He was well aware of the enormity of the challenge and the fact that he would have no contact with any other human for the duration of the 37-day trip. Despite the difficulties, Dwyer stayed focused and determined to complete the journey, proving that with determination and willpower, anything is possible.
Brave Sailing Adventure: Battling Fire at Sea 
Battling against rough seas and strong winds, Dwyer Haney was determined to make it through his sailing journey relatively unscathed. However, he encountered a significant hurdle when a fire broke out in the ship's engine bay.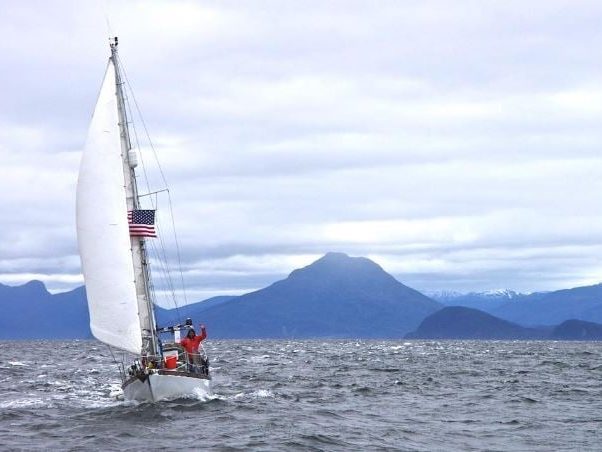 Despite the hazardous situation, Dwyer remained calm and kept his wits about him as he managed to put out the fire and even rewire the motor in the middle of the sailing. His brave spirit and resilience made this sailing adventure an unforgettable one.
The Epic Tale of Calbuco Volcano: An Unforgettable Journey 
Calbuco Volcano was about to give him a journey he would never forget! After weeks of sailing and exploring on his sailboat, he eventually arrived in Chile. Little did he know that a week later, an ash cloud miles into the air would be the breathtaking result of an eruption from Calbuco Volcano! 
This astonishing moment was captured in a photograph, which is now one of his favorite mementos of his incredible adventure. The sheer power of nature is truly remarkable, and this photograph is proof!
An Unexpected Journey of Helping Others 
Dwyer Haney found witnessing the volcano's eruption an incredible and almost surreal experience, he was a mere 20 miles away. After the volcanic eruption subsided, he ventured into the Andes Mountains to help the people recover.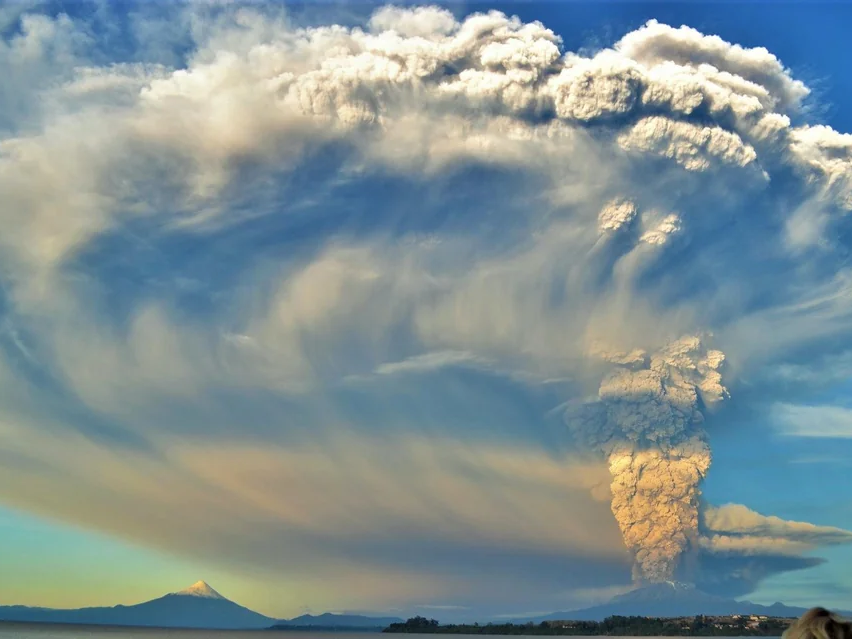 What he found was far from what he had expected – the ash was like cement. But this did not deter Dwyer from his mission of assisting those in need. This part of his journey was unexpected, but he embraced the opportunity.
Awe-Inspiring Fjords of Chile Leave Dwyer Haney Speechless
Dwyer Haney was mesmerized by the breathtaking views of the Chilean fjords when he finally arrived there. He was rendered speechless as he took in the majestic sight of lush forests, towering cliffs, and deep blue waters.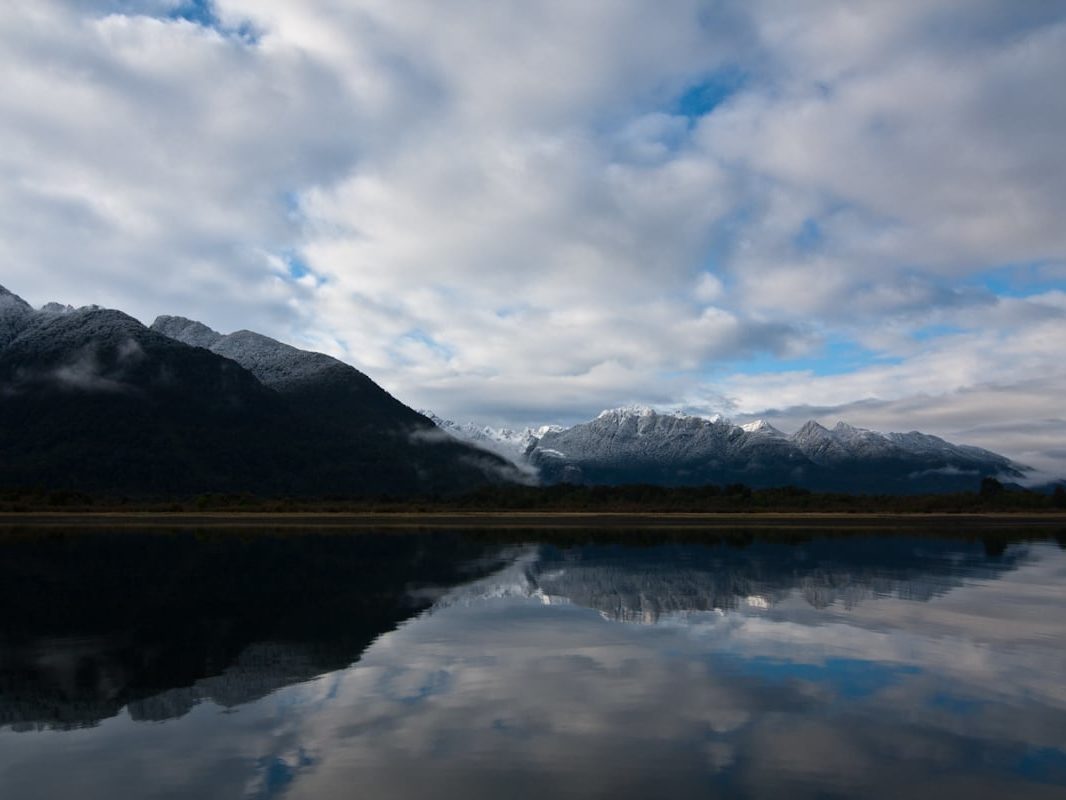 These remarkable natural formations left him in awe of their stunning beauty, as they seemed to stretch on for eternity. From the serene silence of the forests to the crashing waves on the cliffs, Dwyer Haney was left in a state of wonderment. 
A Dream Come True: Exploring Chile's Hot Springs and Vineyards 
Dwyer Haney had a crazy idea: to sell all his belongings and explore the wonders of Chile! From the hot springs created by volcanic activity to the vineyards and inexpensive delicious wine, Chile is a paradise that seems too good to be true.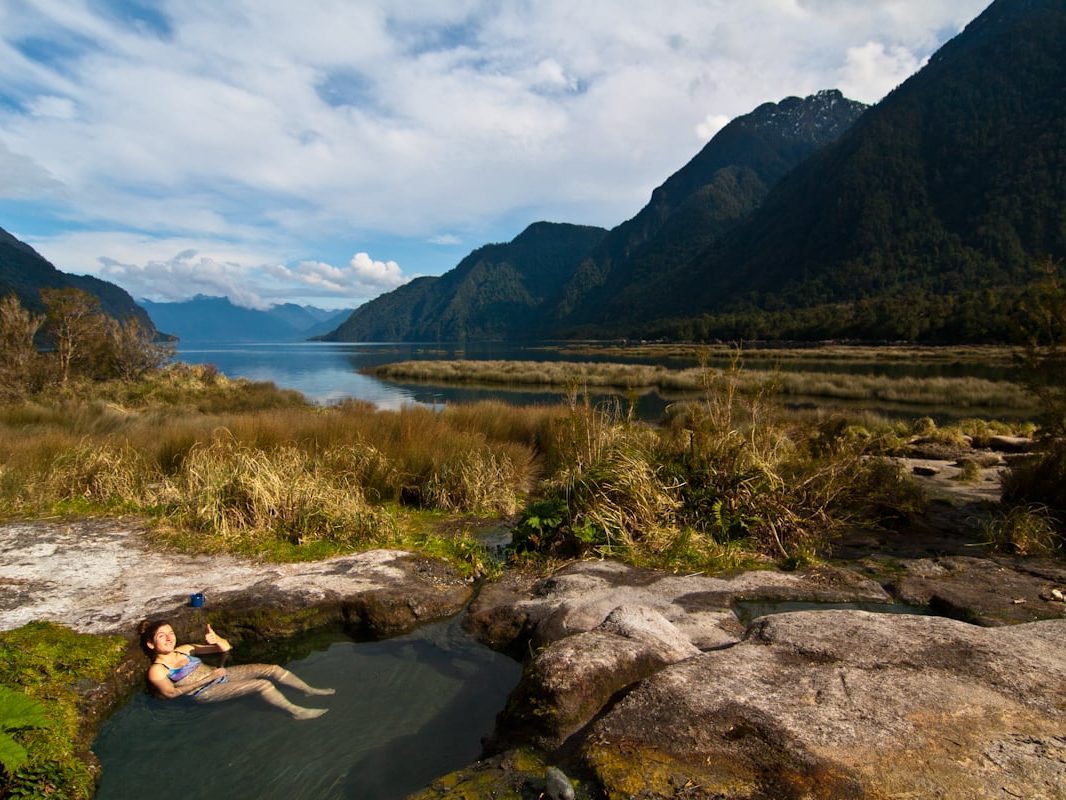 Imagine soaking in a hot spring with the stunning Chilean landscape in the background – this dream was a reality for Dwyer Haney! So, why not do the same and fulfill your own dreams and explore all that Chile has to offer?
An Incredible Journey - Experiencing The Majestic Icebergs 
It was a journey like no other! With a sailboat that had only been mastered a few months prior and an engine that had nearly caught on fire recently, Dwyer, the intrepid traveler, pushed on to the most monumental moment of the voyage: experiencing the majestic icebergs.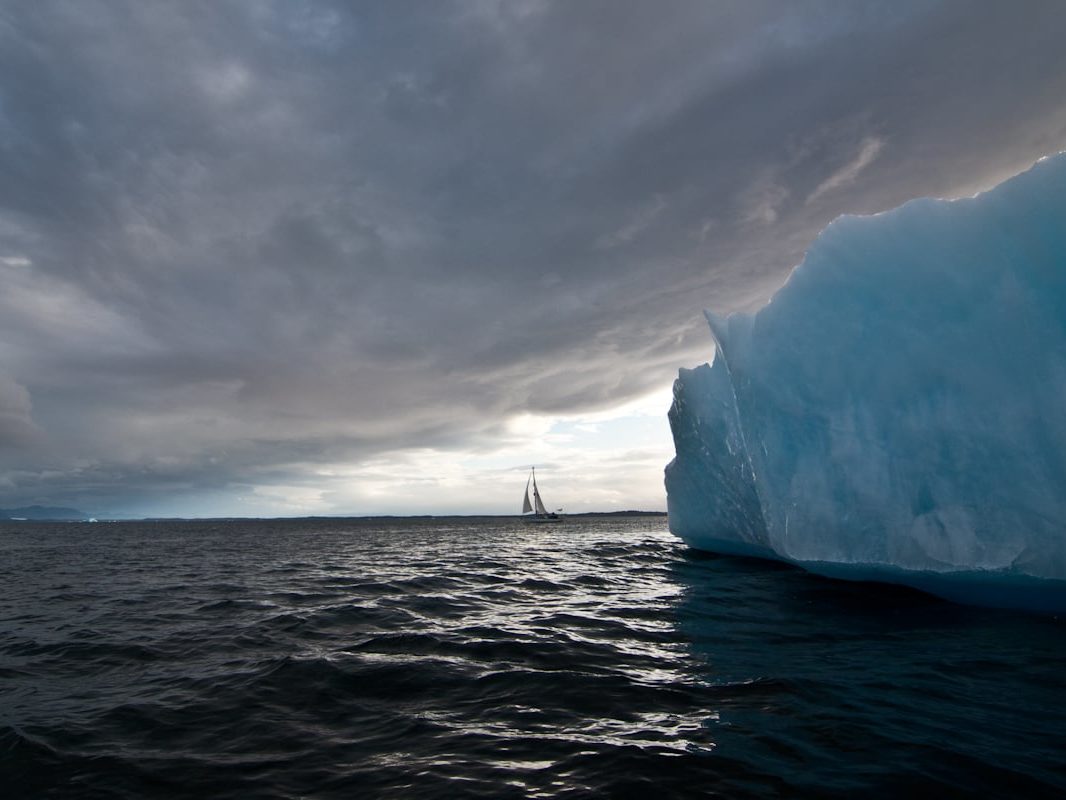 After months of preparation, it was an incredible achievement to have made it this far all on his own. This was a momentous occasion, one that will remain etched in his mind forever.
Unforgettable Sunrise Views in the Andes 
Dwyer Haney was mesmerized by the sunrises over the majestic Andes Mountains. For him, it was one of the most memorable moments of his entire trip. As the sun slowly rose from behind the snow-capped peaks, it shone with a brilliant light that illuminated the entire valley below.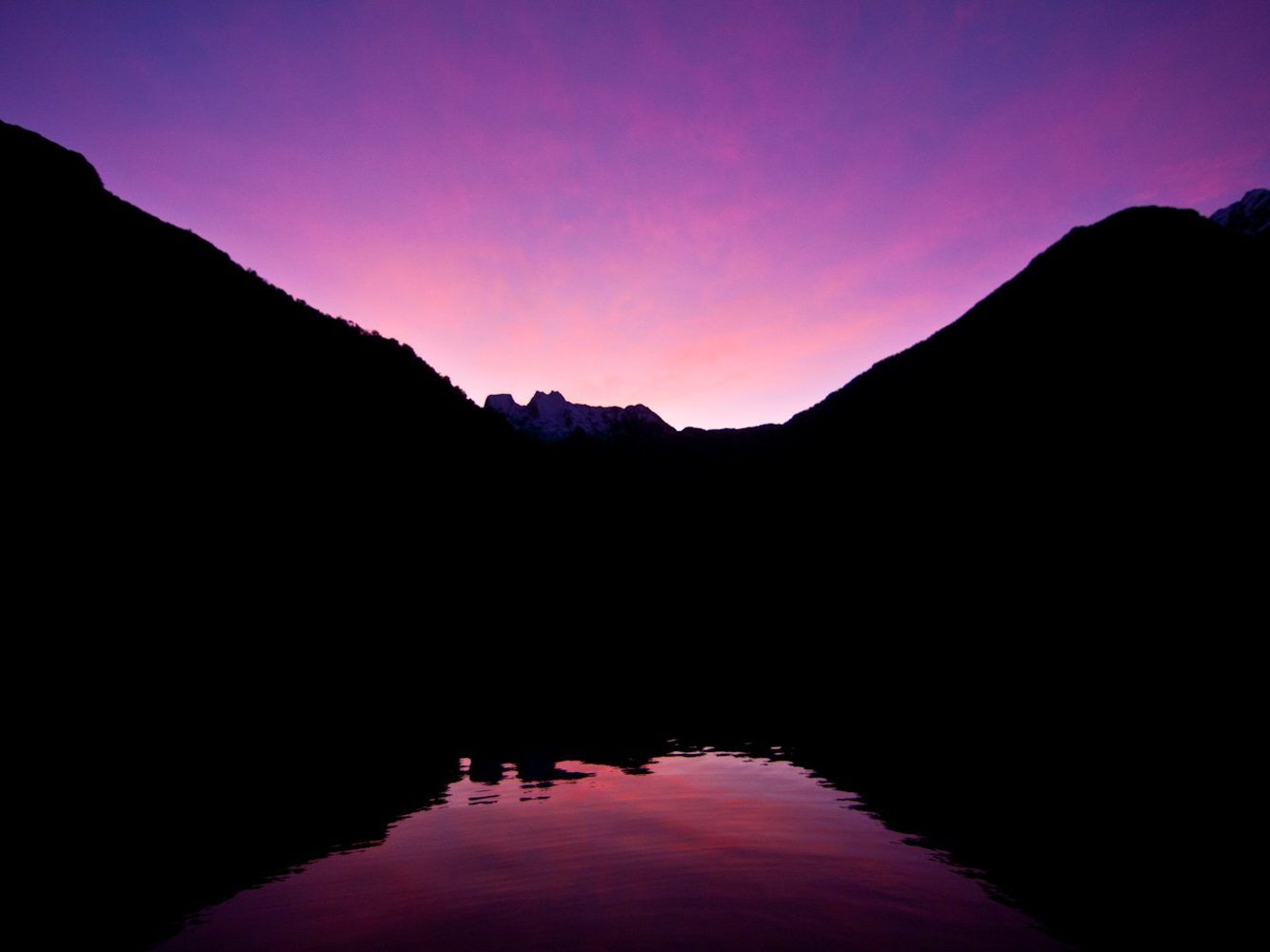 It felt like a scene out of a fairytale, with lush green hills and colorful flowers stretching as far as the eye could see. Dwyer knew he'd never forget such a breathtaking view and savored every moment of it.
Celebrate with a Cocktail Party on an Iceberg in Southern Chile! 
In the remote area of Southern Chile, meeting new people is rare and exciting! So, when travelers like Dwyer Haney come across each other, it's a cause for celebration. What better way to make the most of such an opportunity than by throwing a cocktail party on an iceberg?!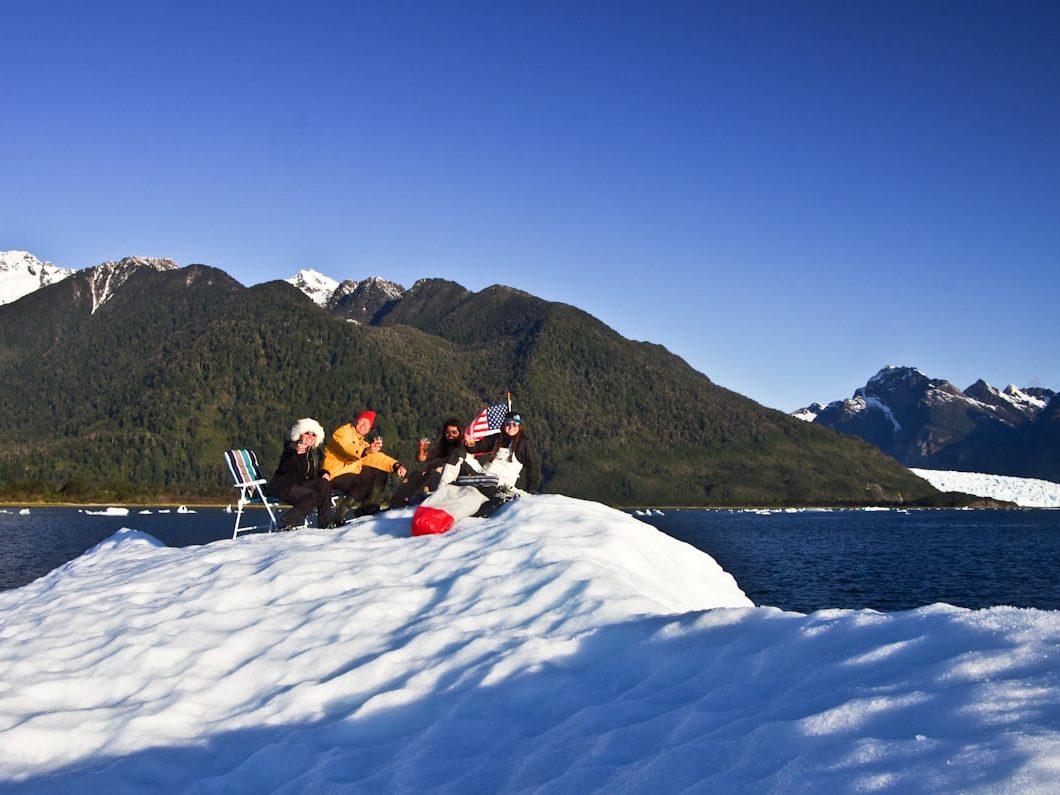 Not only is this a rather unique experience, but it's also a great way to enjoy the beauty of this captivating area of the world. So, if you're an adventurous traveler, why not join in on the fun and celebrate with a cocktail party on an iceberg in Southern Chile?
A Whale Watcher's Triple Crown - An Unforgettable Day with the Majestic Beasts 
Dwyer Haney's day spent whale watching on the ocean in Southern Chile was nothing short of extraordinary. Not only did he witness the breathtaking beauty of a Blue Whale, a Fin Whale, and an Orca, but one of these impressive creatures even got close enough for Dwyer to smell it!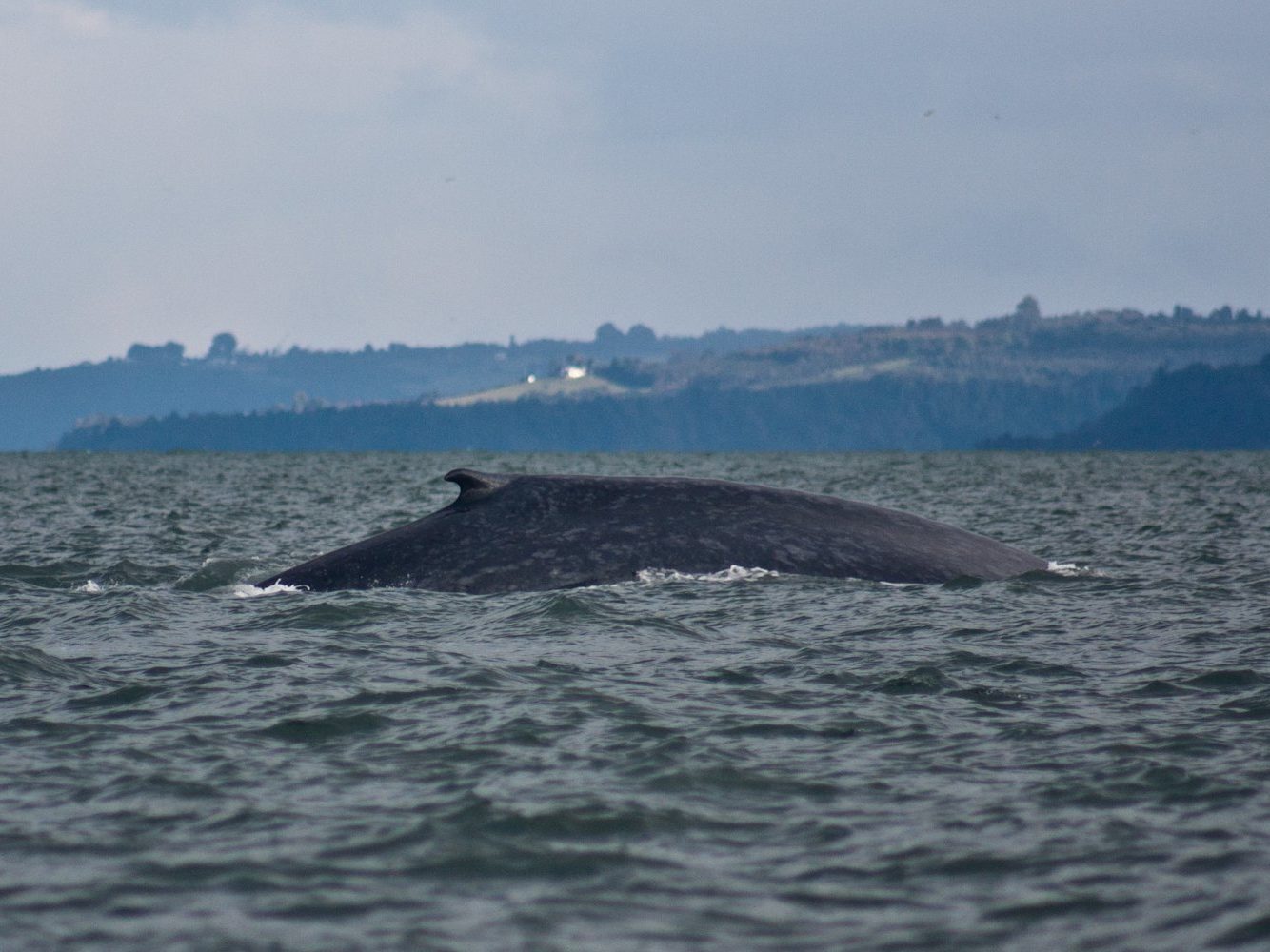 This remarkable feat is known as the "Whale Watchers Triple Crown" – a momentous achievement for any whale watcher. This unforgettable day will forever live on in Dwyer's heart and mind.
Achieving the Unimaginable: Skiing off a Boat with a Glacier! 
Dwyer Haney had a dream: to ski off his boat. But the dense forests blocked any path to the best skiing spots. What could he do? Use the next best thing – a glacier! With a dinghy as an icebreaker, Dwyer and his friend slowly navigated through the dense packs of ice.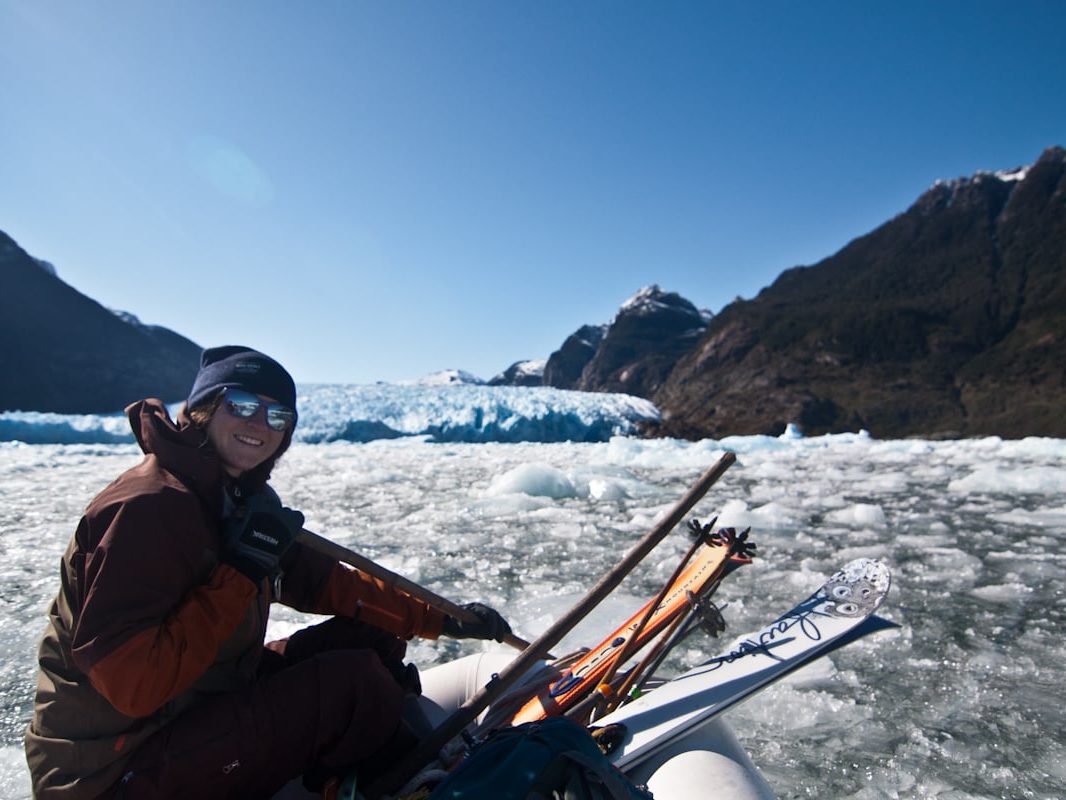 His friend steered the bigger pieces away from the boat, while Dwyer found the best path. After a few hours of hard work, the pair finally achieved the unimaginable – skiing off the boat!
Skiing on a Glacier - An Unforgettable Experience 
There were still a couple of miles to climb up the glacier to arrive at an appropriate place to ski from. While the terrain and ice comprising the glacier may not have been the best skiing experience, the view from the top was unforgettable! From their vantage point, the vastness of the surrounding landscape was a sight to behold.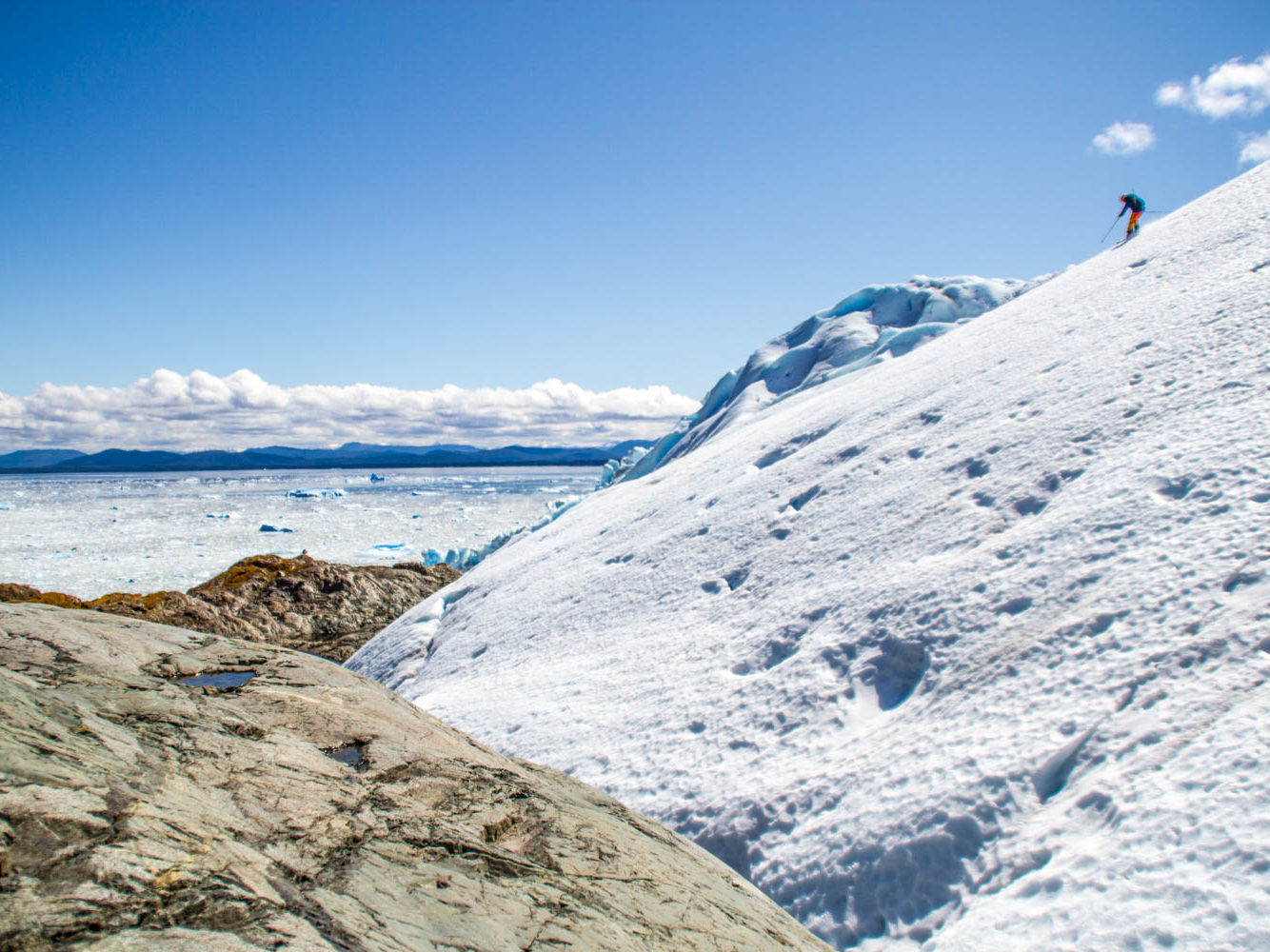 The rocky cliffs and snow-capped mountains created an awe-inspiring panorama that would stay with them for a lifetime. The experience of skiing on a glacier was a remarkable one.
Sailing Through Uncharted Waters 
Dwyer Haney was yearning for a grand adventure. Nothing seemed to excite him more than the idea of a sailing trip that would take him far, far away from his comfort zone.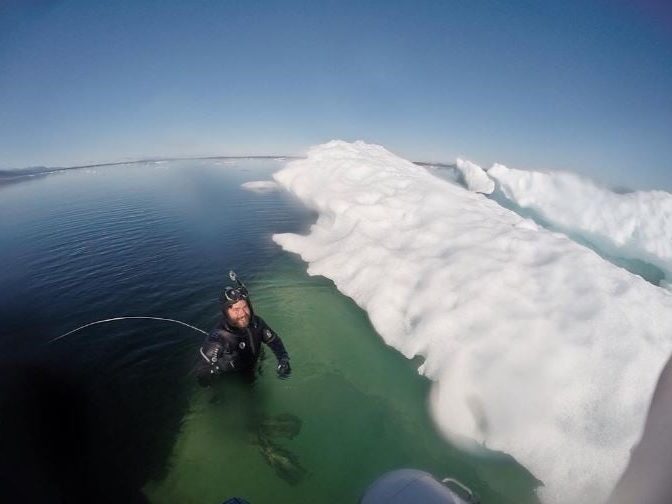 The thrill of exploring unknown waters and the promise of an unforgettable journey were enough to spur him to embark on this journey of a lifetime. He was ready to embrace the unexpected and explore the world in a way that he had never done before.
Seeking His Next Adventure - Dwyer Haney on the Move! 
Dwyer Haney would like to keep traveling, and looking for his next life challenge. This journey, however, was still far from over, and he continued sailing for some time. As he considers what his next adventure will be, he hopes to find something that will bring new excitement and purpose to his life.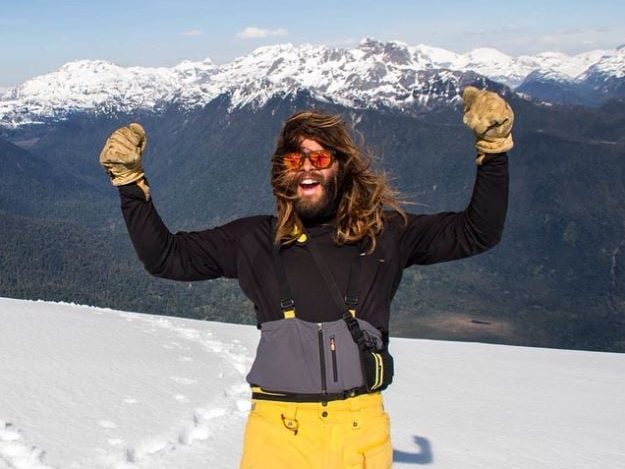 Whether it's the thrill of a new city, the challenge of a new job, or the opportunity to make a difference, Dwyer Haney is determined to keep exploring until he finds his next great opportunity.
A Journey of Success: Dwyer Haney's Story 
Four years of hard work and dedication paid off for Dwyer Haney when he had saved up $75,000 from his job in mechanical engineering. But this was only the beginning of his journey. 
Through his hard work and determination, Dwyer was able to embark on his amazing journey. His story of grit and determination is an inspiration for us all. It teaches us that if we put in the time and effort, our dreams of success can become a reality. It is a reminder of how far we can go when we put our minds to it.
How Dwyer Haney Achieved Financial Freedom 
Dwyer Haney quit his job, sold all his possessions, and bought a sailboat – a decision that took him almost a year to make. He put together a guide (based on his own experience) for those looking to achieve financial independence.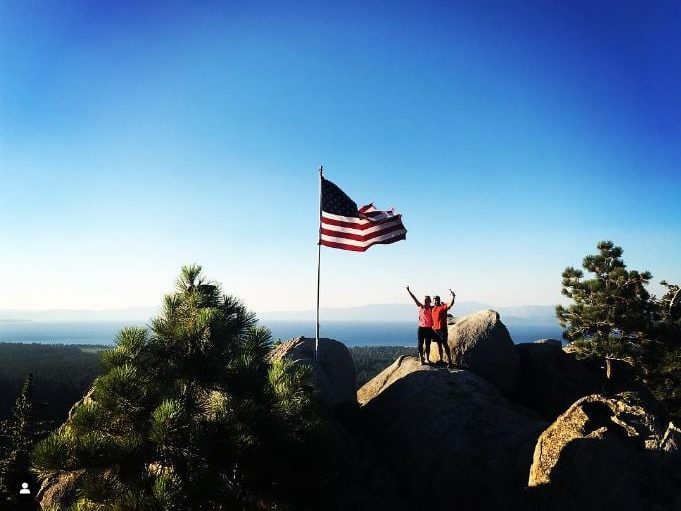 Through his travels, Dwyer found that often people in the U.S. live like kings compared to those living on a few dollars a day. He encourages readers to look at their bank statements and re-evaluate their spending habits. With hard work and willpower, financial freedom is achievable – you just have to change your mindset!
Unveiling Dwyer Haney's Journey: A Realistic Guide to Quitting Your Job & Traveling the World 
Quitting your job to travel the world might seem like a rash move, but with the right research and preparation, it doesn't have to be. Dwyer Haney did just this, and his journey has provided valuable insights into how to make this a reality.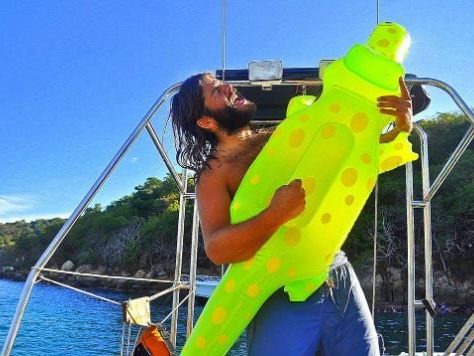 Through blogs and journals, Haney revealed what it takes to travel and how costly (or not) it can be. He has shown that sailing does not have to be a wildly expensive activity, and it can be done on a reasonable budget – a relief for many of us as we, perhaps, consider doing this.