This Legend from Bulgaria Will Surprise Anyone
It's natural to want to help those we see on the streets, but it's easy to stereotype them as beggars or homeless and assume they are powerless. However, there is one man in Bulgaria who begs for money, but his story is so much more than that.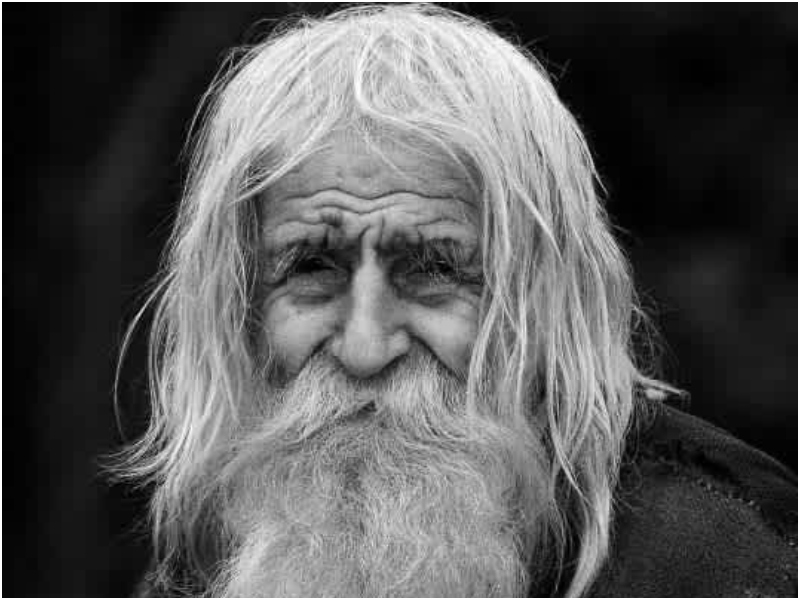 He is a man who is rich in wisdom and deeply empathetic, always putting the needs of others before his own. His generosity and selflessness are truly extraordinary, and his story is worth learning more about. 
A Man with a Big Heart
Dobri Dobrev, also known as "The Saint of Baylovo," is a real-life saint who touched countless individuals' lives in Bulgaria. On July 20, he celebrated his 101st birthday, a remarkable milestone that is a testament to his strength and resilience.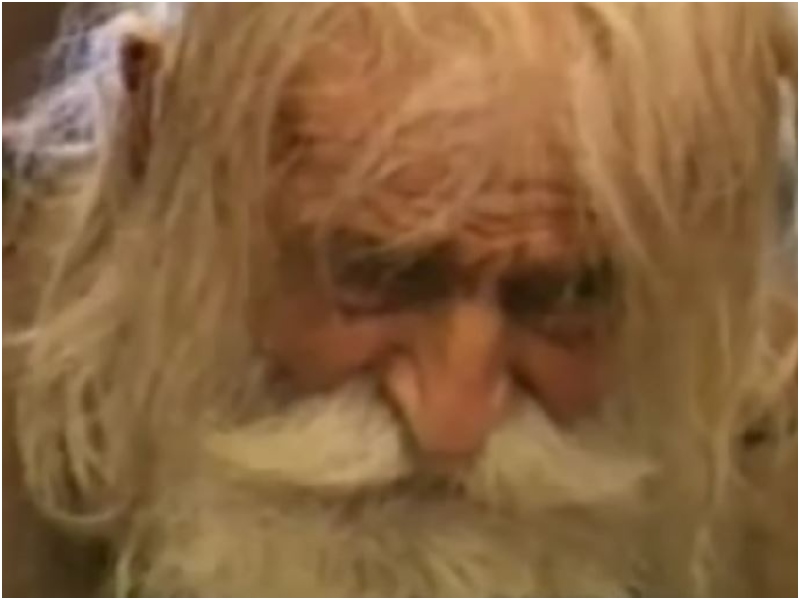 Despite his challenges, Dobri has always remained dedicated to helping others and has become known for his kindness and generosity. As an ascetic, he has abstained from all material pleasures and lives more than 15 miles outside the country's capital, Sofia. 
A Long Way from Home
The distance might be monumental, but Dobrev is determined to make it to the city every day to help and support those in need. While he used to walk the entire way, he now takes the bus to make the journey easier.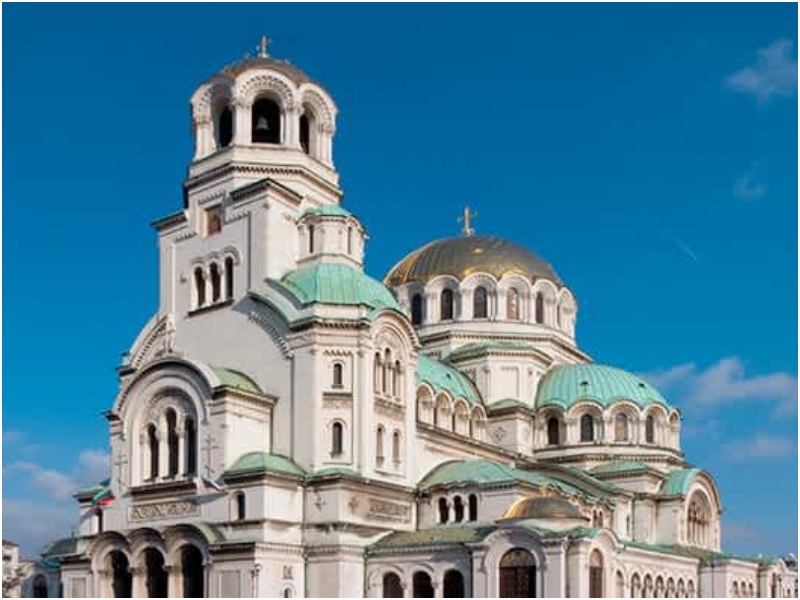 Dobri's selflessness and dedication inspire us all and remind us of the good that can be done in the world. It's not about where you are or what you have; it's about what you do and how far you're willing to go.
A Good Deed Goes a Long Way
Doing one good deed each day may seem like a small task, but it can have a significant impact on the lives of others. It can be as simple as holding the door open for a stranger or as effective as volunteering your time at a local shelter.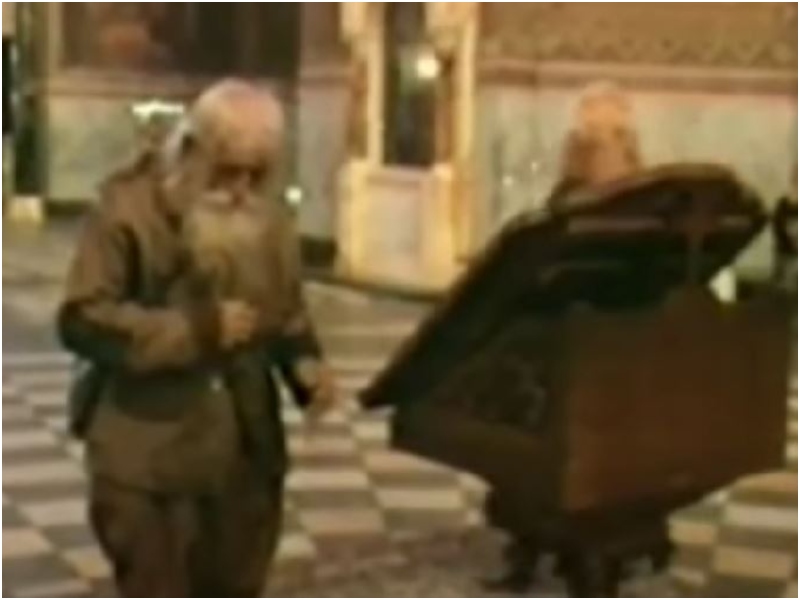 No matter how big or small the gesture, the act of kindness will not go unnoticed. Not only will you be helping those in need, but you will also be improving your well-being by spreading positivity and joy.
Maybe It's Time for Some Action
Whether we are in a position to give money or offer a kind word, we can all learn from this man's example and strive to make a positive difference in the world. Doing good for others can be a rewarding experience that will leave you feeling fulfilled and satisfied.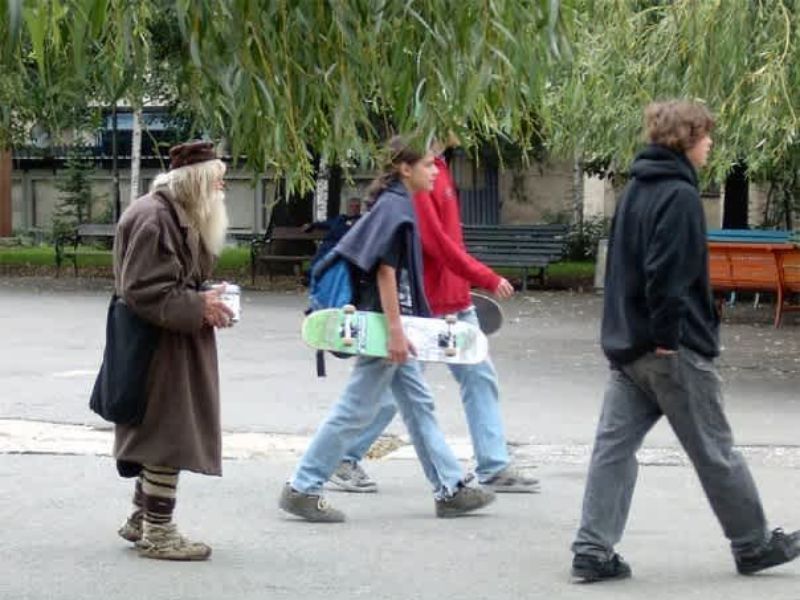 Why not make an effort to do one good deed each day? The benefits are endless, and the impact can be immeasurable. This might be the wake-up call needed to make that step in the right direction.
There's More to the Man
You might think Dobrev might be living large to be so selfless, but you couldn't be further from the truth. The man wears his homemade clothes and leather shoes, relying on the kindness of strangers to get by. 
This is just another exciting facet of the man's life that leaves us wondering how he manages to have space for philanthropy. Additionally, it's not like Dobrev has had an easy life. He might have seen more trouble than those he helps.
He Lost More than You Can Imagine
During WWII, Dobrev was the victim of a bomb explosion that shattered his eardrums, leaving him with hearing loss. It's been years since then, but he hasn't given up.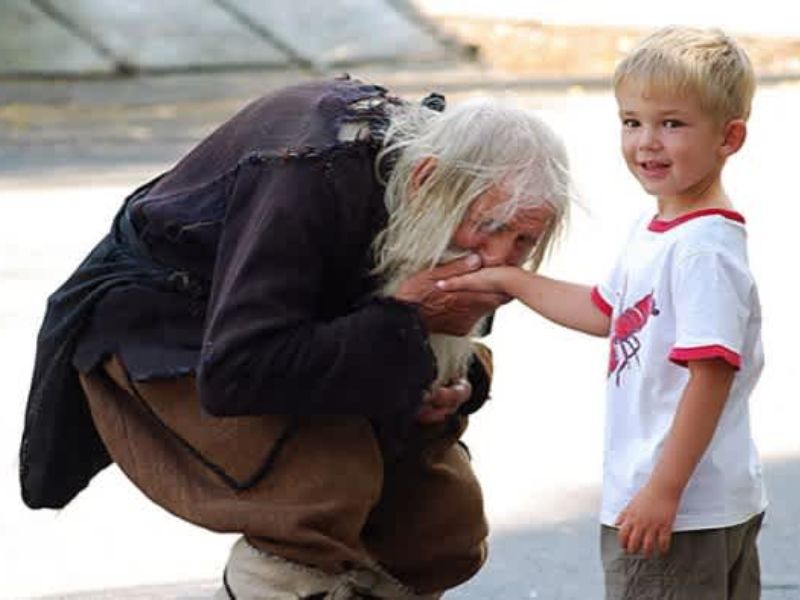 Despite losing most of his hearing, Dobrev perseveres and continues on the long journey to beg for money in the city daily. It's easy to admire his resilience and dedication, and his story reminds us that no matter our challenges, we should never give up on our dreams.
The Saint of Baylovo
Although he begs for money every day, he doesn't keep a single cent of what he receives. Instead, he uses the money to help those in need, earning him the nickname "Dyado Dobri" (Grandpa Dobri).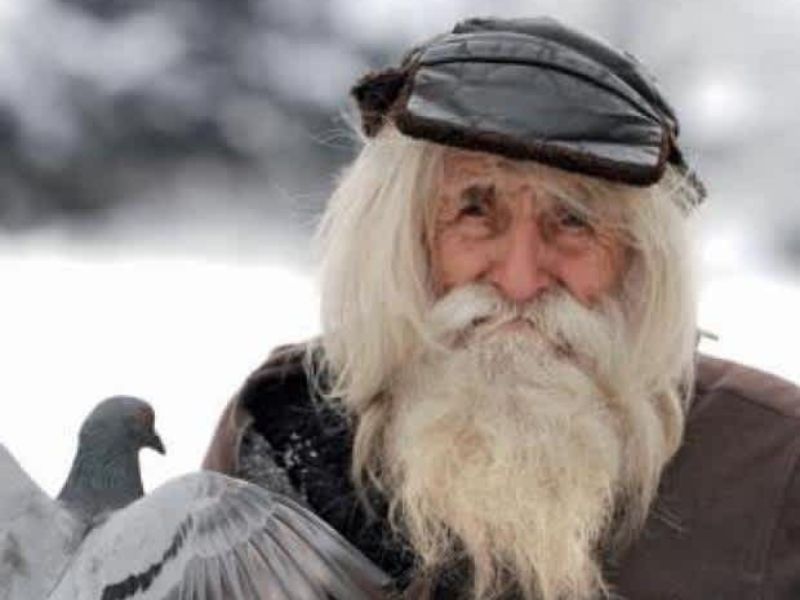 Thanks to his philanthropic ventures, Dobri is not short of cute nicknames. The locals also refer to him as "The saint of Baylovo." Looking at his selfless track record, we can't argue with these monikers. We are even surprised there are not hundreds of nicknames in his honor.
A Leap of Faith
His generosity and kindness have earned him the admiration of those around him, and he serves as an inspiration for the good that can be done in the world. It's easy to see why so many people cherish Dobri and consider him a true hero.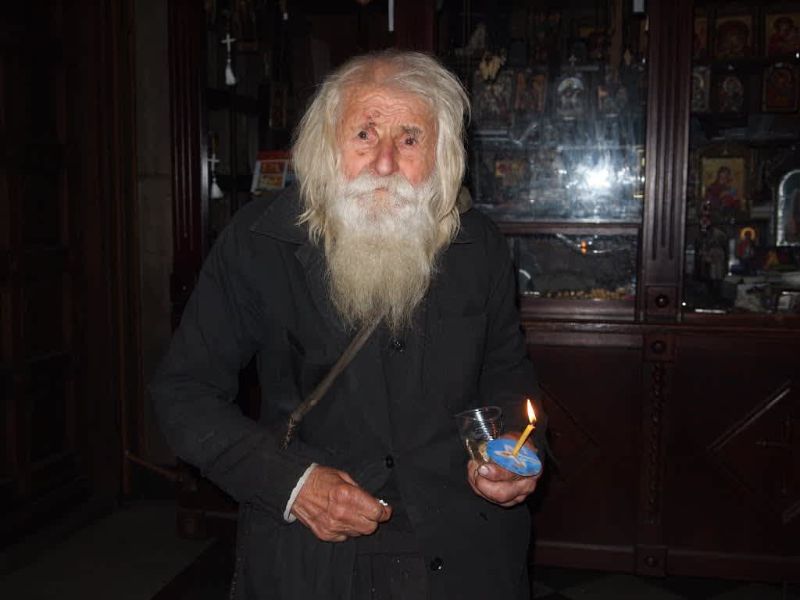 His story serves as a reminder that no matter what our circumstances may be, we have the power to make a positive difference in the lives of others. All it takes is a leap of faith, and the rest will work out.
He Never Gave Up
Dobrev was born in the small village of Bailovo and has lived there throughout his life. Despite facing significant challenges, he has remained an optimistic and grateful person. One of the most critical challenges he faced was during World War II, when a bomb exploded near him, losing almost all of his hearing.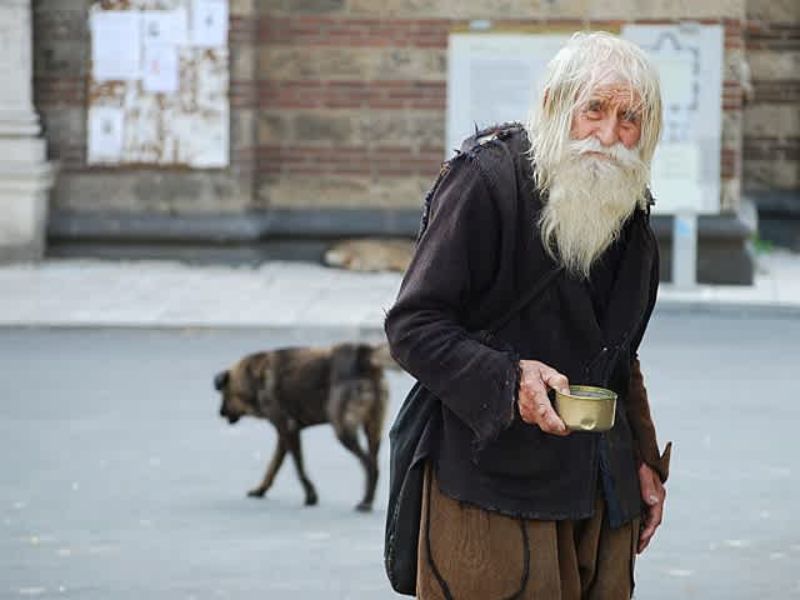 Despite this, he has continued to live a fulfilling life and is deeply grateful for the kindness of others. Faced with similar circumstances, most of us would have closed shop and become grouchy hermits.
He Doesn't Take the Kindness for Granted
Today, Dobrev lives on a small state pension of $100 per month, supplemented by strangers' generosity. In a unique gesture of gratitude, he kisses the hands of those who give him money to express his appreciation.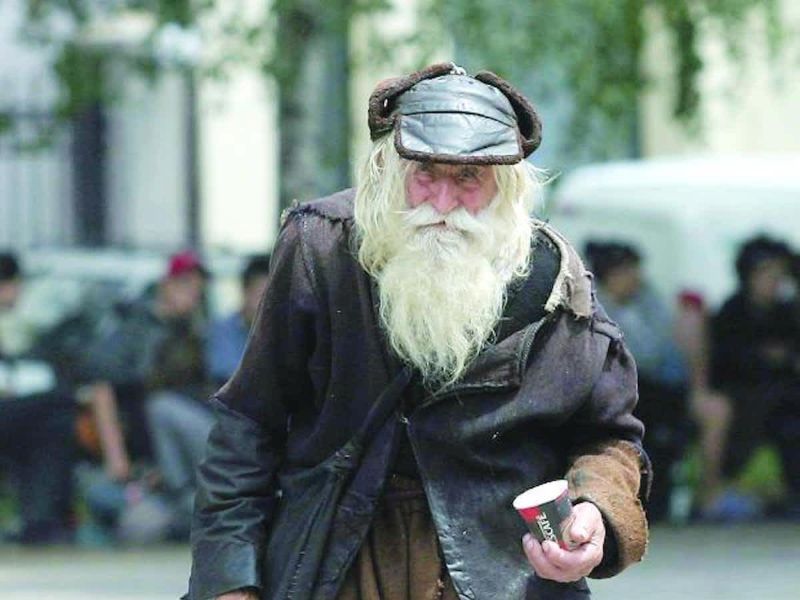 Despite living such a simple and rough life at the mercy of strangers, our sound man still maintains his dignity and shows gratitude. He understands the gravity of the kind gestures, and his appreciative nature is probably why so many people resonate with his story.
A Conscious Effort to Change
In the early 2000s, Dobrev decided to give away all of his possessions and donate them to the Orthodox Church. He then moved into a small extension attached to the Saints Cyril and Methodius parish church in Bailovo, where he began to live a life centered on the external world rather than his inner thoughts and emotions.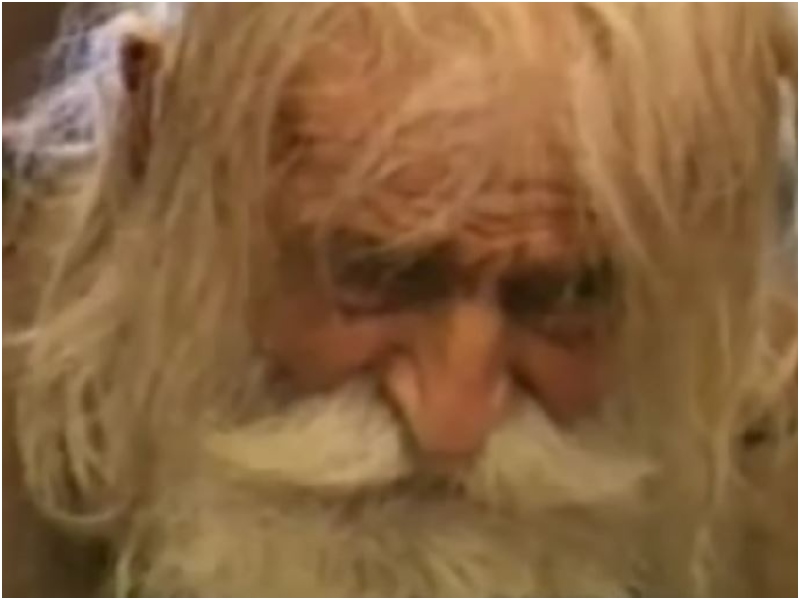 Dobrev's decision to embrace this spiritual existence likely stemmed from his deeply held religious beliefs and desire to live a life dedicated to serving others and his faith. 
Walking the Righteous Path
By choosing to live in a church and give away his material possessions, Dobrev demonstrated a commitment to living a simple and humble life, focused on spirituality and connection with the divine. That's a bold decision, and we must applaud this kind soul for his resolve.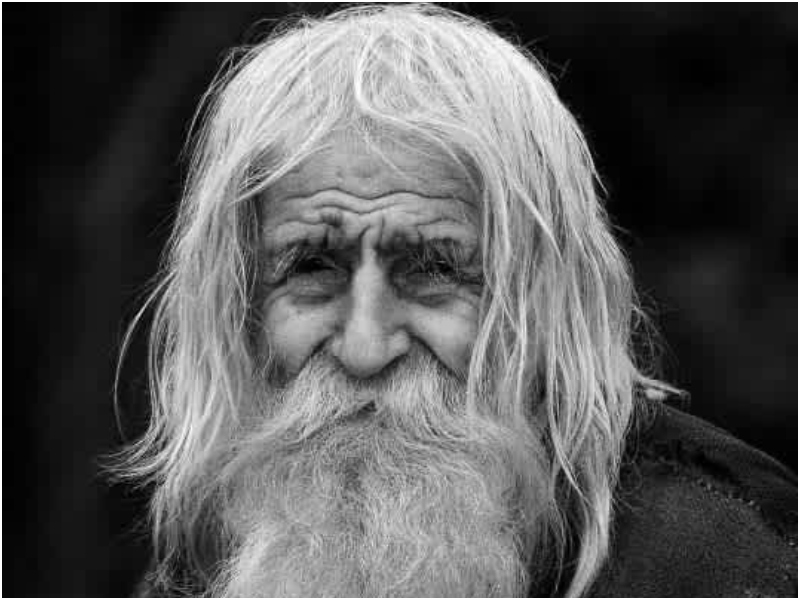 Everyone around the area in the capital knows him as a man of God who has a pure, selfless heart. Aside from being known as a saint, he is also called "Dyado Dobri" or "Grandpa Dobri."
Looks Can Be Deceiving
Dobri may not look like your typical hero, but appearances can be deceiving. This homeless man may not have much, but he has a heart full of compassion and kindness.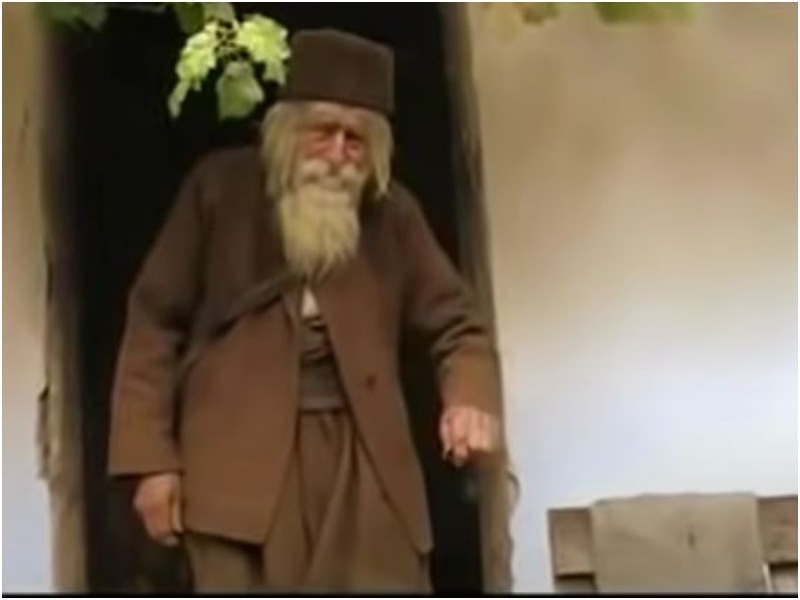 Despite his struggles, he is always willing to help others in need. He spends his days providing comfort and support to those struggling, and his selfless actions are a testament to the fact that heroes come in all shapes and sizes. The universe has even stepped in to help him through the process.
There's More than Meets the Eye
Next time you see Dobri, or anyone who may be perceived as different, remember that you can't always judge a book by its cover. The real heroes in life may not always look the part, but their actions and hearts speak louder than any appearance.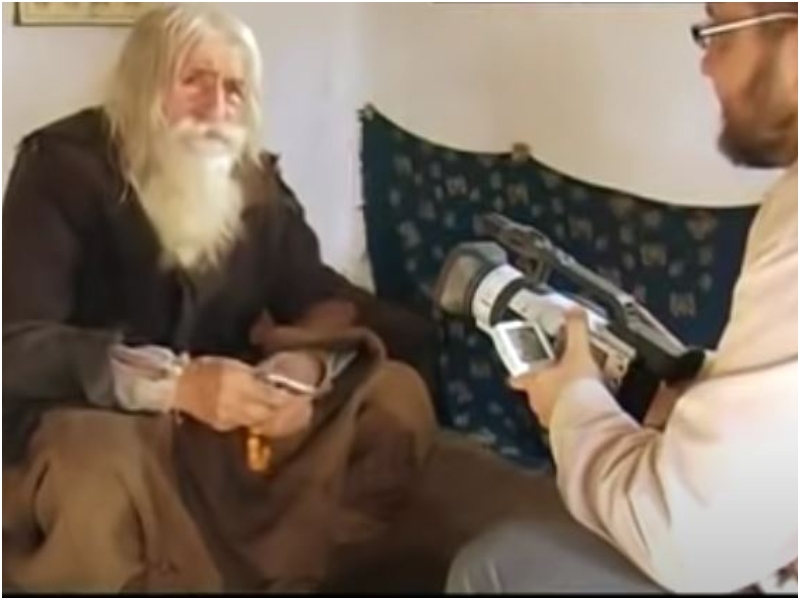 Dobri's story reminds us that we should always strive to be more understanding and compassionate towards others and never underestimate the power of a kind heart. Besides, it doesn't hurt to extend a kind hand now and then.