This Is How The Elite Travel In Style: Celebrity Private Jets
This Is What It's Like to Travel Like The Richest Celebrities in The World
The billionaires, millionaires, and celebrities of the world seemingly have endless money to spend. Whether they splurge on their fashion, their mansions, or their transportation, these wealthy celebrities know exactly how to spend their fortune.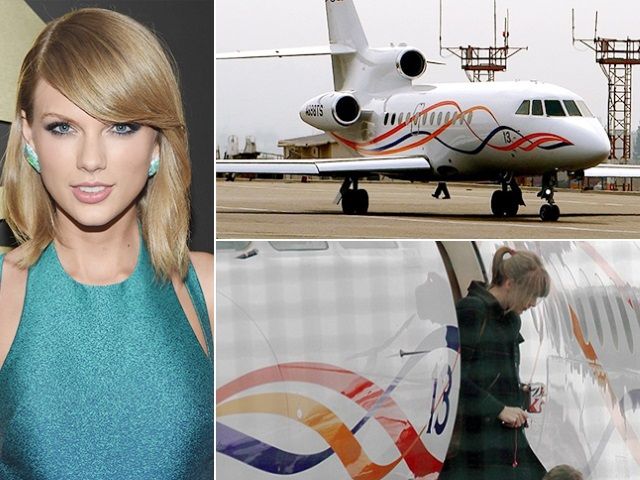 When taking to the sky on long trips for meetings, concerts, or movie sets, these celebrities all opt to travel privately and in style. They own magnificent private jets worth millions of dollars, many of which have been remodeled to create the ultimate air palace of luxury.
Beyoncé and Jay Z
No introduction is needed for this power couple, and there is definitely no surprise that they own a private jet. Beyoncé reportedly dropped $40 million to gift Jay Z with a Bombardier Challenger 850 for being a good dad to Blue Ivy.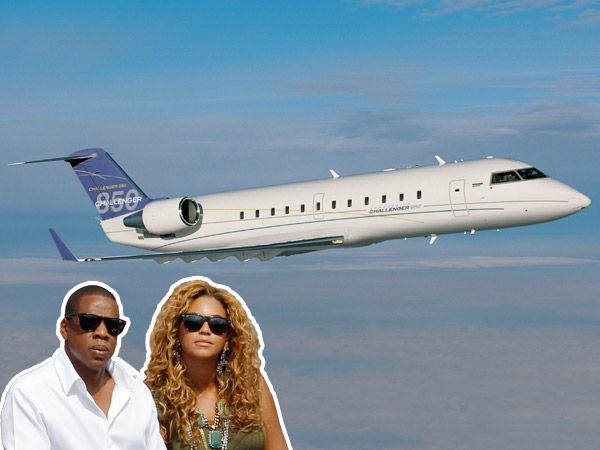 The jet is practically an RV in the air, complete with a full bedroom, kitchen, two bathrooms, and a living room which can seat up to 15 passengers in its luxurious cream-colored, real leather seats. It's for dad, sure, but it's also for the rest of the family.
Bill Gates' Bombardier BD-700 Global Express
Microsoft founder and world billionaire Bill Gates travels the world for his philanthropy work, that is when he's not busy earning top dollars from his famous invention, the Windows software.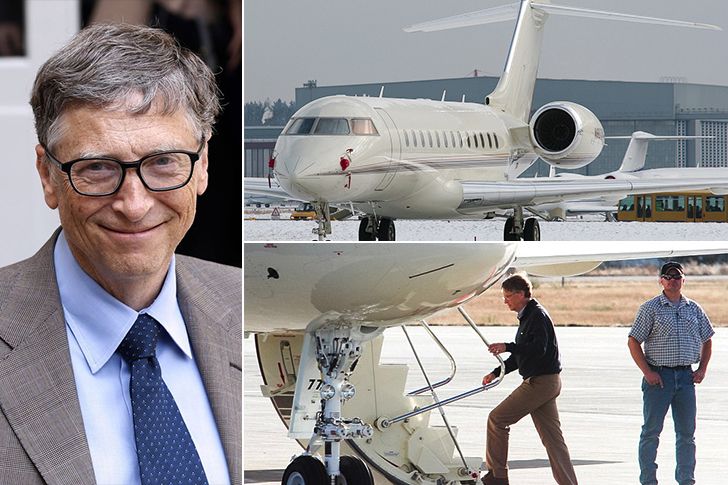 The most efficient way for him to take to the sky is with his private Bombardier BD-700 Global Express. Well, technically, it's owned by the Challenger Administration, LLC, but he is still the owner. It can cruise at an altitude of 51,000 feet and carries a maximum of 19 passengers.
Justin Bieber - Gulfstream G4
Whatever your thoughts towards Justin Bieber are, they are generally on the extremes. Many people lust for him, while others hate him. Many people care about him, especially since he can decide to purchase himself a $65 million Gulfstream G4 without batting an eyelid.
He definitely has a penchant for uniqueness based on his collection of cars and other high-end luxury products he purchased for himself; however, the G4 is in a different league. Justin sat in on a few different luxury jets before his purchase, and his decision is by far one of the more luxurious in the airline industry.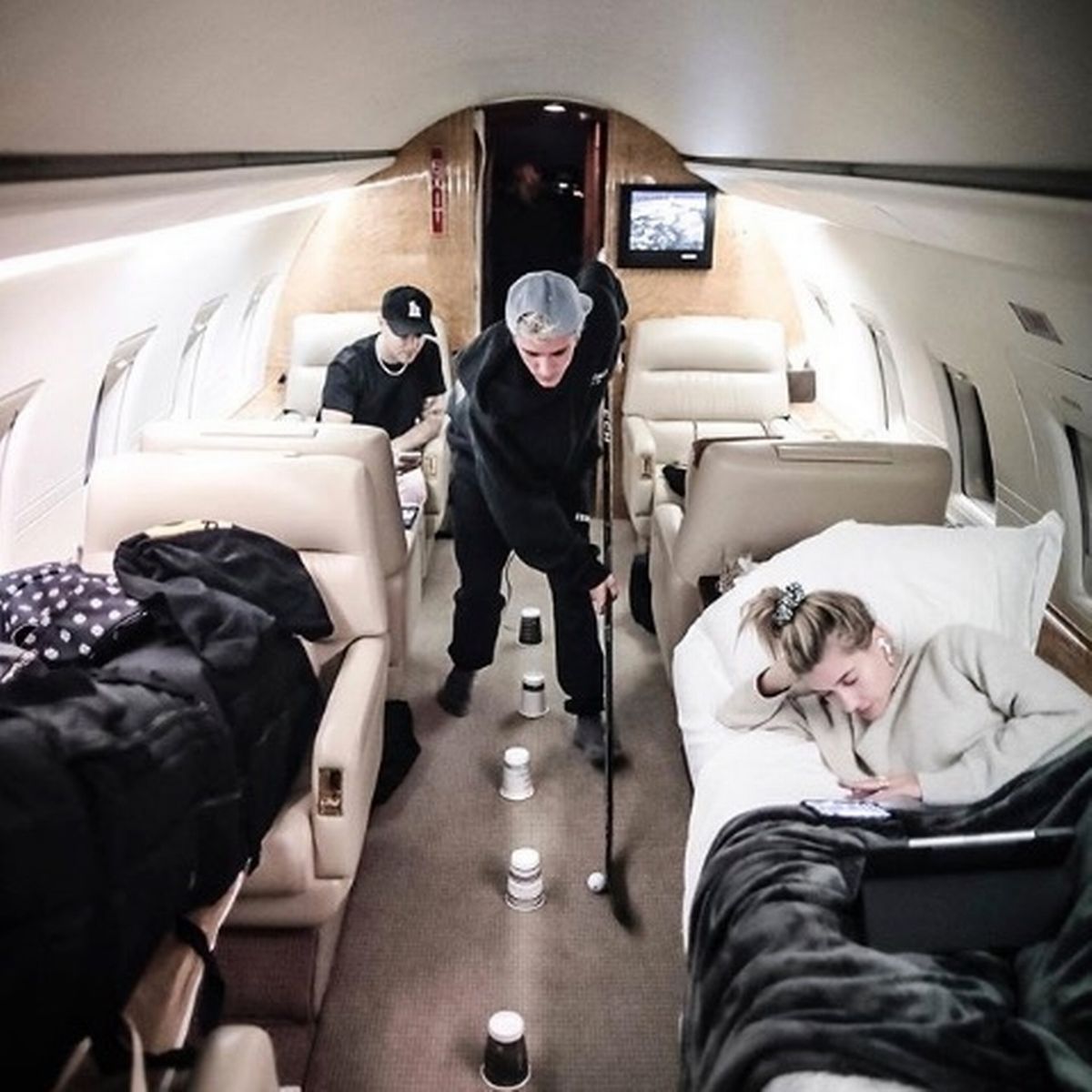 The G4 has a capacity of 15 individuals and includes a kitchen and multimedia system. There's no way you'll end up starving or bored on Justin Bieber's elite aircraft.
Taylor Swift - Dassault Falcon 900
In the same way, you need an outfit to match whichever event you attend (particularly if you're a woman); it's the same way you need a plane that suits the occasion. Don't believe us? Ask Taylor Swift, who required more than one private jet and now owns two.
One of her private jets seats 12 people and is ideal for longer trips while traveling with her staff. The plane cost her in the region of 40 million dollars, making her other aircraft appear to be a steal.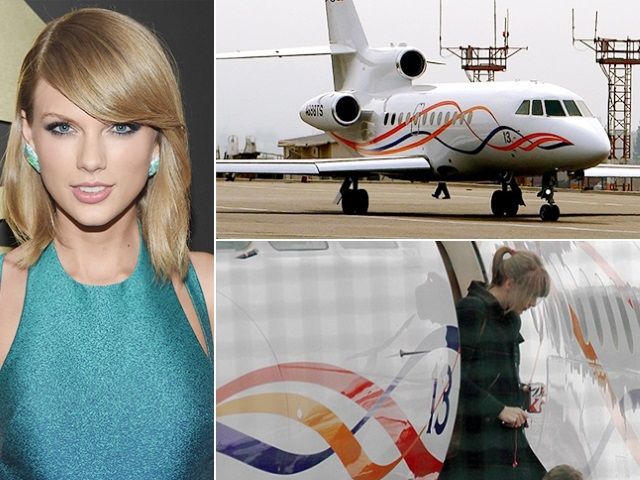 Taylor purchased a smaller version of the Falcon for $6 million, which she uses to fly all over with her eight best friends when they go on nearby excursions. For a far lower investment than many of the celebrities on this list fork over for just one private airplane, Taylor got two jets. That's a brilliant move, Taylor!
Bono - Airbus A310
This is one of the most intriguing celebrity-owned airplanes due to its military style. Bono heads the globally famous rock band U2, and he's a well-known humanitarian. It's understandable why he'll choose a plane like this since he may need to quickly render help to some country or another when he's not on stage performing.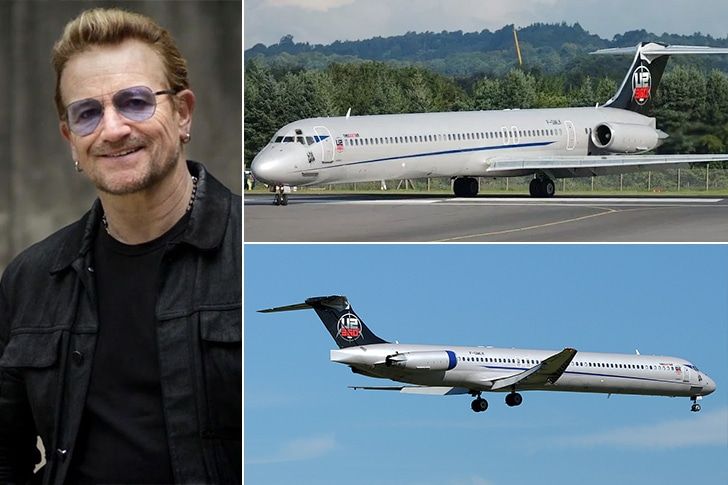 The military had formerly used Bono's private plane, an Airbus A310. Of course, the aircraft has indeed been completely customized since the military use. In typical superstar style, the plane is emblazoned with a U2 logo to let us all know who's controlling it.
Elizabeth Taylor and Richard Burton Flew High in Love
Elizabeth Taylor and Richard Burton were quite a stunning couple themselves in the 10 years they were together. As Hollywood love stories go, Taylor was flown in via private jet, after which Burton purchased it for $960,000.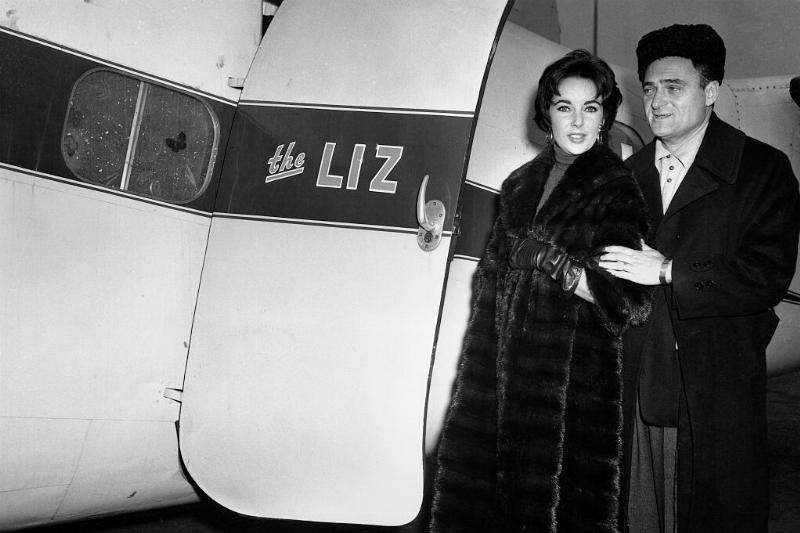 This wasn't the only private jet that Elizabeth Taylor had, too. Another ex-husband, Mike Todd, even named his private plane "The Liz" in her honor. Unfortunately, the film producer died in a plane crash in 1958.
Jim Carrey Takes Flying Seriously
Quintessential comedian Jim Carrey saw his career take off with blockbuster hits like Ace Ventura: Pet Detective, The Mask, Dumb and Dumber, and The Truman Show. For all these, he definitely deserves the finer things in life, a Gulfstream V included.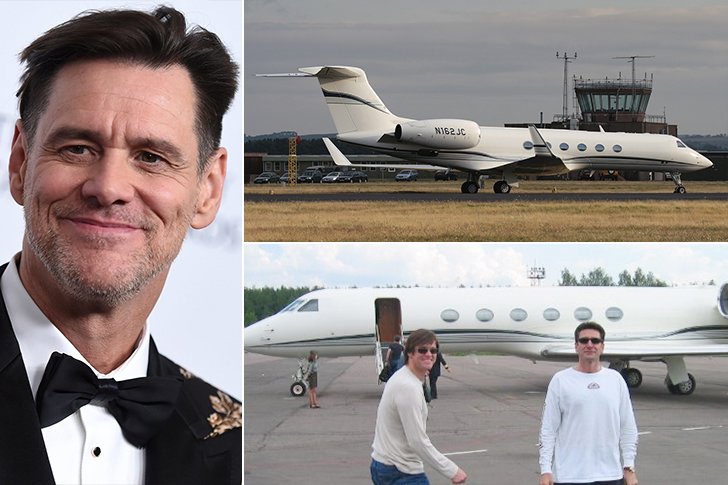 This model is known to be among the fastest fliers today, which amazingly has the ability to travel near the speed of sound. It's not only a fast flyer, it's also a high roller, fetching a price tag of a cool $59 million.
Jackie Chan Cements Legacy with an Embraer Jet
Martial arts superstar Jackie Chan high kicks while laughing all the way to the bank with own blockbuster hits, all the way from Hong Kong to Hollywood. With 150 films solid under his belt, what does he do with all the money he's earned? Why, buy a private jet, of course.
Chan's jet of choice: the Embraer Legacy 650, a $29 million private jet decorated with Chan's personal logo and a dragon
symbol. For sure, it helps that he also happens to be a brand ambassador for the jet company
Cristiano Ronaldo - Gulfstream G650
Ronaldo was happy to relate his exploits with a big chunk of the planet because he had the most Instagram followers. The 155 million Instagram followers have seen him support his CR7 jocks brand while relaxing in his private plane.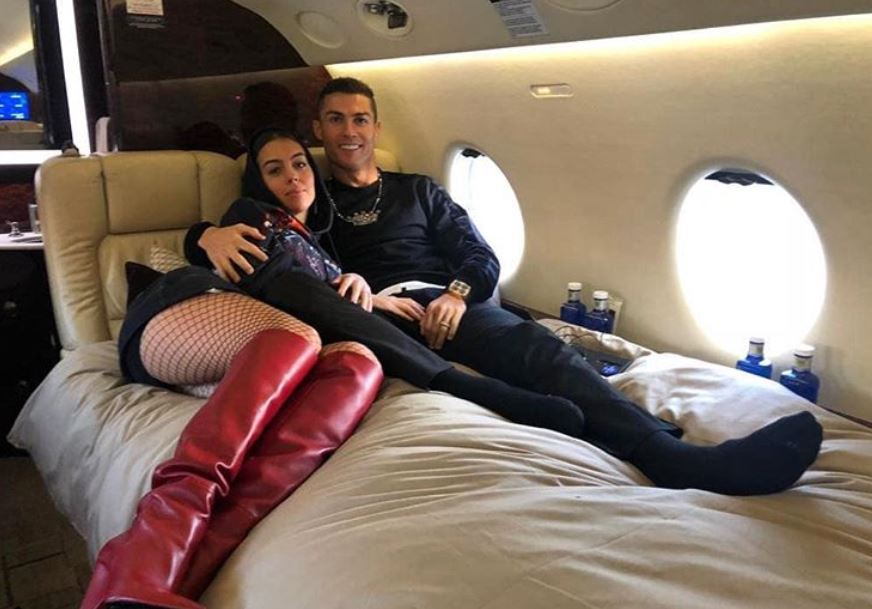 Given his status as being one of the world's best players, Ronaldo isn't coy about demanding large sums of money. According to Forbes, Ronaldo's perpetual deal with Nike is valued at over $1 billion. A man with that much money can buy anything he desires. Ronaldo operates a $45 million Gulfstream G650 private jet. The aircraft has a capacity of Eighteen travelers.
George Clooney and Cindy Crawford: Cool Friends with Cool Planes
Rich folks hang out with rich friends. And supermodel Cindy Crawford has no problems asking favors from her rich friend George Clooney when she used his private jet to spend a romantic getaway with her restaurant mogul husband, Rande Gerber.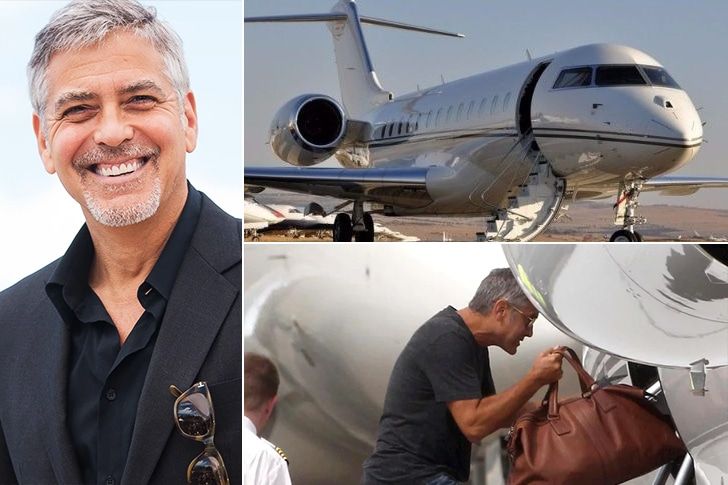 The jet, called the Casamigos, apparently is co-owned by Clooney and Gerber, who also happen to be business partners in a tequila company. Needless to say, it's not hard to picture these folks throwing back some shots in their private jet as they head off to another dream destination.
Morgan Freeman - Cessna Citation 501
Hollywood stars with a plane fixation and a strong desire to travel are a growing list, and Morgan Freeman is somewhere at the top. The Citation is just one of three airplanes that he owns. He has another Cessna, which is a 414 twin-engine prop. Additionally, he holds an Emivest SJ30.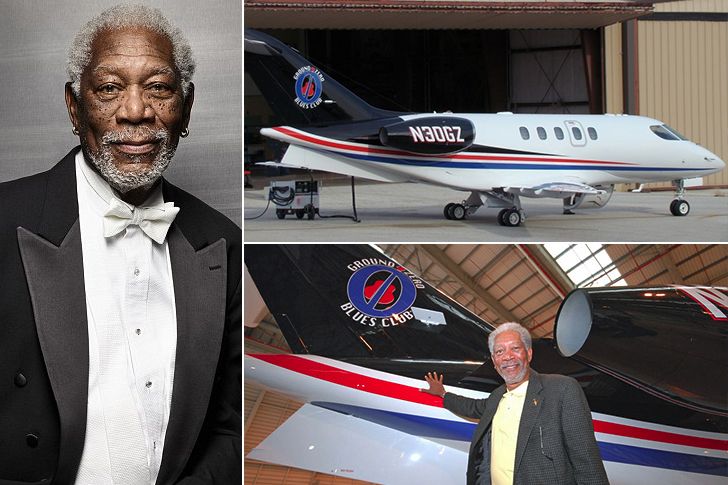 Freeman has an instrument rating, which allows him to command any of several planes anytime he feels like it. He had a frightening situation a while back because one of the planes' tires blew out, prompting him to crash land. He was unscathed. However, the aircraft was not so fortunate.
Steven Spielberg & Oprah Winfrey & Celine Dion: Celebrities of the Same Jet Feather
What does Steven Spielberg, Oprah Winfrey, and Celine Dion have in common apart from being industry giants and millionaires? It's the Bombardier Global Express XRS.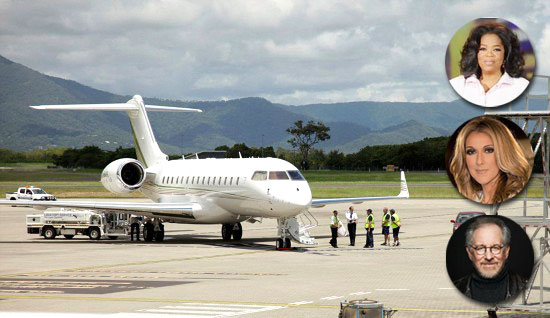 This private jet can fly non-stop for as long as 16 hours without needing to stop for refueling. That's economic, for sure. It also makes for a friendly carpool as it's got enough space to hold up to 14 passengers at a time, comfortably. Each of them have their own jets, which makes it a good fodder for small talk in the event that they encounter each other on the red carpet.
Dwayne Johnson - Gulfstream G650
Dwayne 'The Rock' Johnson is among the most hardworking people in the film business, and his efforts have paid off. Dwayne Johnson is one of the world's wealthiest celebrities, thanks to his impressive wrestling career, trendy films, and HBO's Ballers.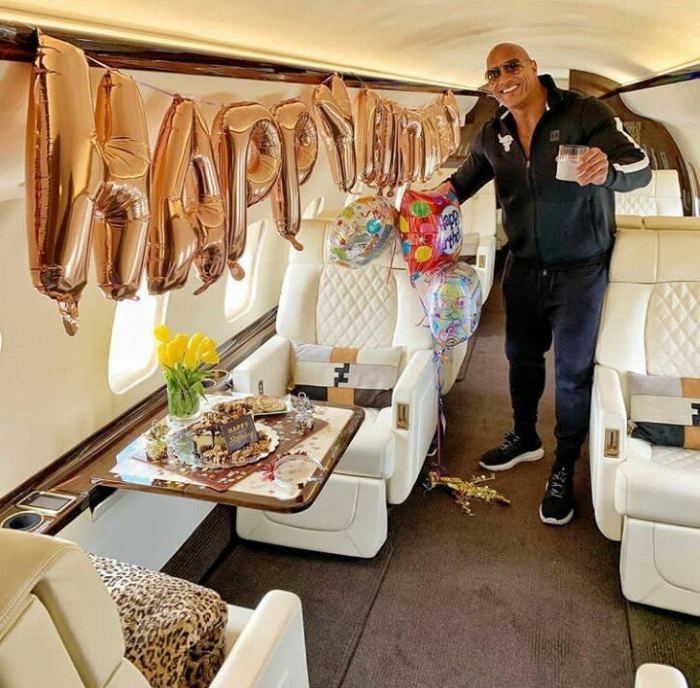 His net worth is in excess of $220 million, enabling him to purchase a Gulfstream G650 private jet for $65 million. With his hectic schedule, the plane is likely to spend a large portion of time flying.
Angelina Jolie - Cirrus SR22
Angelina Jolie makes Taylor Swift's smaller plane look ridiculously expensive. This plane is sleek yet cheap (at least when compared to most celebrity plane). Angelina Jolie and Brad Pitt have six children, so you can bet she'll need a lot of space for them to gallivant. It's hard to imagine the brood flying commercial.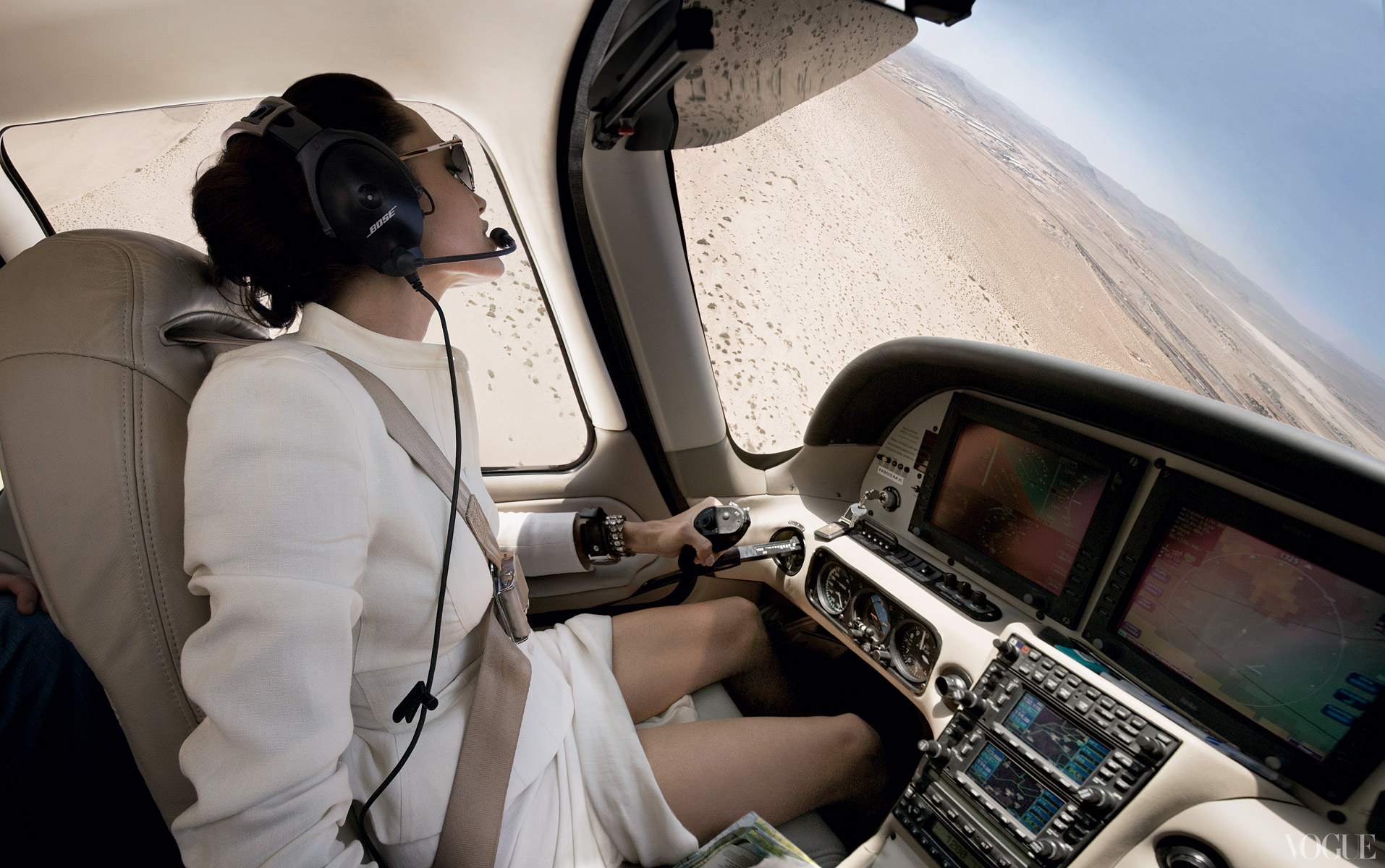 Angelina Jolie has her own private jet ready for when she needs to get moving, saving her time and hassle. The Cirrus SR22 costs about $600,000, which is shocking considering the other jets on this list cost millions. Though she is still a cut above many other celebrities who still fly commercial.
Cameron Crowe's Rock n' Roll Life in High Altitude
Another filmmaker lands on the list with his penchant for flying private planes. Interestingly enough, Cameron Crowe has had bad experiences riding planes, but apparently, that was not enough to deter him from owning one.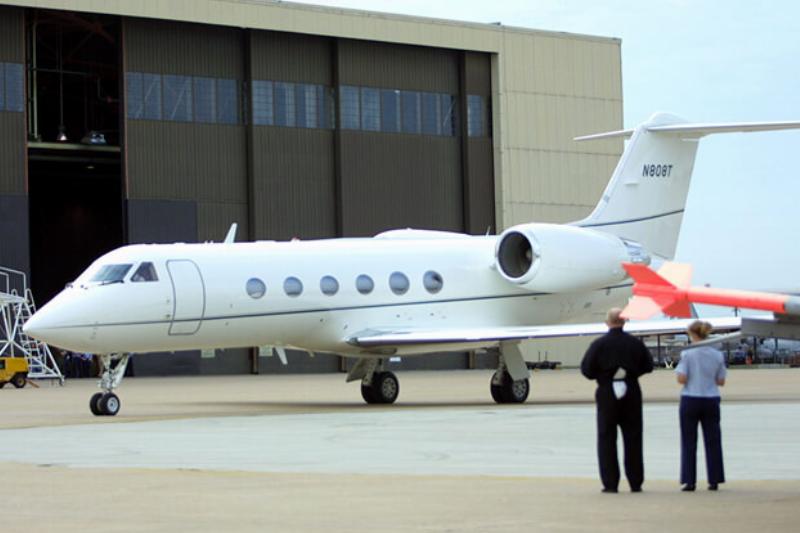 In an interview with Rolling Stone, he recounted how while he was on a tour with The Who as a rock journalist in 1973, their pilot once flew them straight into a storm so they could cut some flight time. He swore never to fly private planes again, but of course, he did.
Mark Cuban, the Shark with the Boeing 767
Shark Tank's Mark Cuban sure walks the talk. The celebrity entrepreneur owns a Boeing 767-277, which can accommodate more people–if he'd like, of course.
Apart from being a model businessman for today's aspiring entrepreneurs, he is also the proud owner of the Dallas
Mavericks. Oh, and he also serves as the chairman of HDTV. With so much on his plate, it's no wonder he'd need something fast and comfy to get him from one business meeting to another.
John Travolta's Expensive Love for Great Heights
Grease superstar John Travolta isn't just greasing up regular automobiles with mileage. For him, it's got to be planes. The beloved Hollywood actor apparently has a great love for aviation, so much so that he owns a total of seven planes.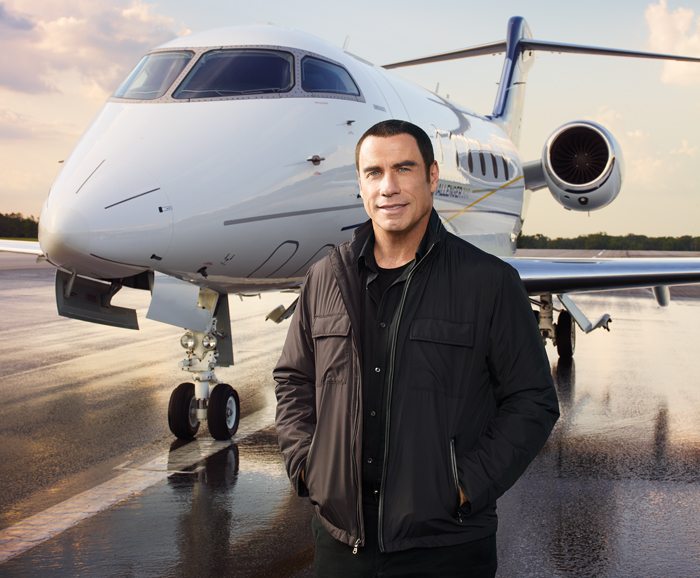 Among this roster of very expensive collectibles are the planes Boeing 707, Bombardier Challenger 601, Boeing 727, and Gulfstreams. Taking his love for planes to a professional height, Travolta also earned his license to be a pilot, which allows him to fly one of his treasured planes himself, anytime, anywhere.
Tom Cruise Lives Superstar Life with Gulfstream IV Jet
It's no surprise that this Hollywood superstar can and does anything he sets his mind to. He can even live out the roles he's played in his best films. Top Gun, anyone?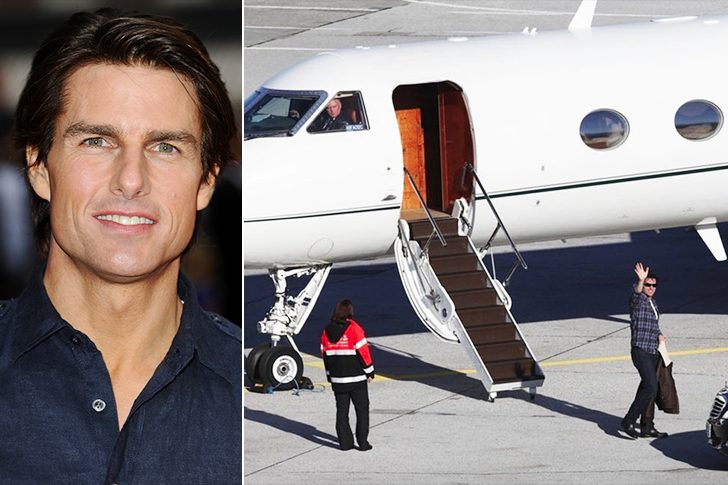 Fast forward today, and Cruise now owns a Gulfstream IV jet himself, a state-of-the-art two-seater cockpit, with a body that can fit up to 19 passengers. It can go as high as 45,000 feet, while its price tag is capped at $36 million. Still high, on both accounts.
Google Finds the Answer in Boeing 767
When you head the biggest search engine in the world, what do you do? Buy a private jet, of course! Sergey Brin and Larry Page invested in a Boeing 767-200, which is otherwise known as one of the "Google Jets."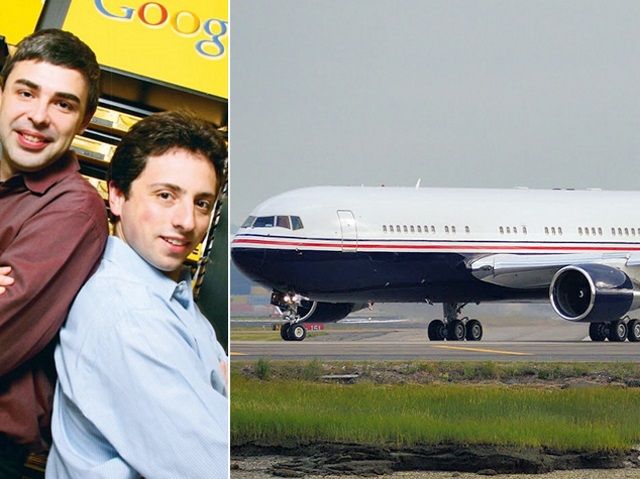 What's in it? Oh, the usual. A big, sprawling cabin easily fitting up to 50 passengers, 15 of which belong to first-class seats, a dining room, and a steam room. All of that for a "cheap" $25 million, by Google bank account standards.
Hugh Hefner Takes the Big Bunny Way Up High
If Hugh Hefner invested in a Playboy Mansion, then of course he'd be investing as well in a Playboy Jet. That's exactly what the famous mogul did in the 60's when he bought a jet and named it "Big Bunny."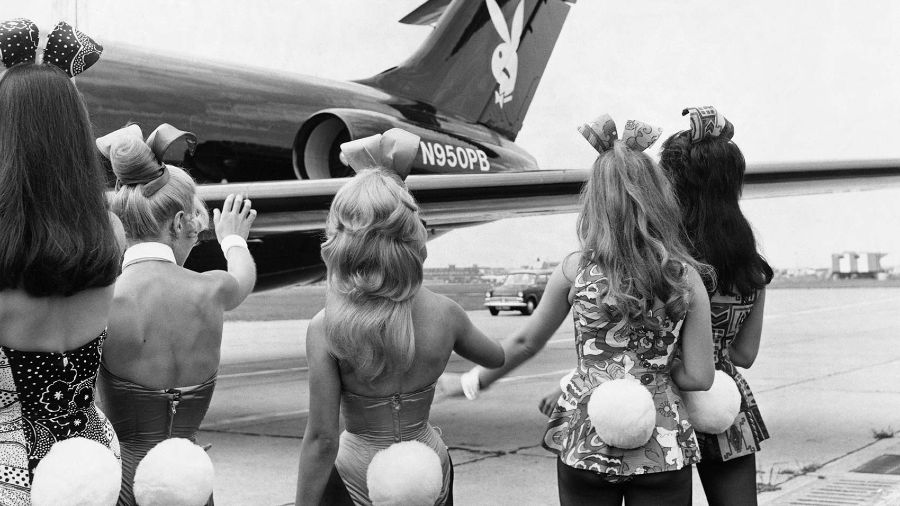 Proudly bearing the most recognizable bunny logo in the world, Hefner's jet reportedly cost $5 million. "I saw the future when I was in London," he wrote on The Wall Street Journal. "The sexual revolution was going on and the miniskirt had just arrived…I decided then and there to get the jet."
Elon Musk Flies Luxuriously in His Gulfstream G550 and G650
The CEO of Tesla loves traveling in style whether it's on the road in his iconic Cybertruck or in the sky on either of his private Gulfstream jets. As the second richest individual in the world, Musk can handle the corresponding $84 million bill that comes with owning these two impressive jets.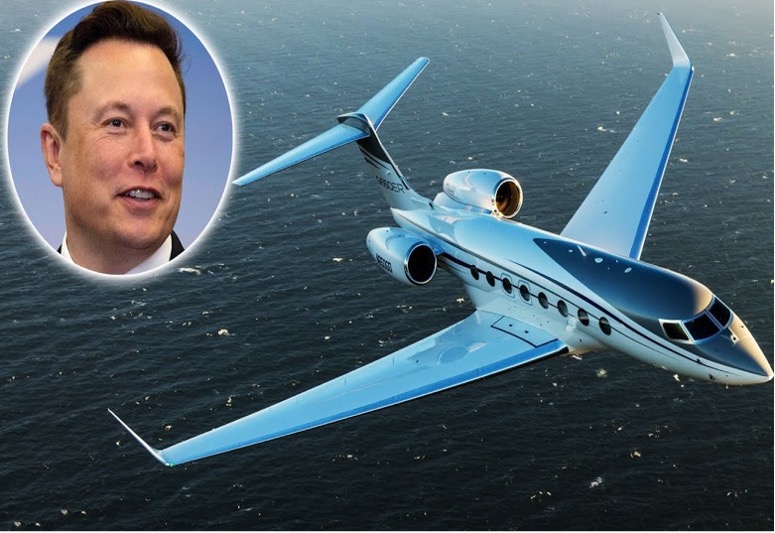 Musk's Gulfstream G550 can sit 17 different passengers, but has since been transformed to serve as sleeping arrangements. As for the G650, the billionaire uses this jet as his primary form of transportation between Texas and California.
Harrison Ford: Master and Pilot of His Own Adventures
Indiana Jones knows how to satisfy his thirst for adventure. Harrison Ford has in his possession not just one, not two, but several jets of his own, as proof of his love for aviation.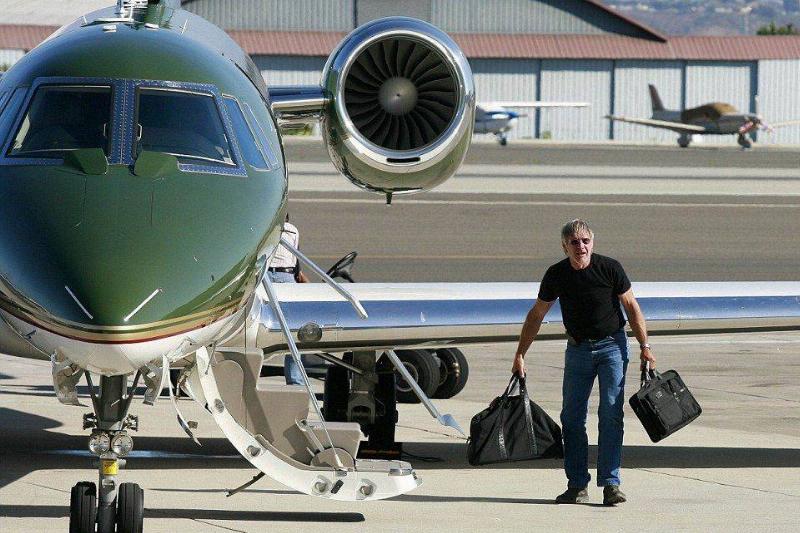 Among his prized treasures include a CJ3 Citation Jet, Cessna 525B, and CJ3. He is often seen getting aboard one of his jets, on his way probably to some other exotic location for a quick getaway adventure, or a regular, daily errand.
Lady Gaga Travels in True Monster Fashion
So far we've had on this list husbands being gifted with jets by their wives. This time around, we've got the Mother Monster being given a Boeing 757  by LIVE NATION for her to use as she pleases.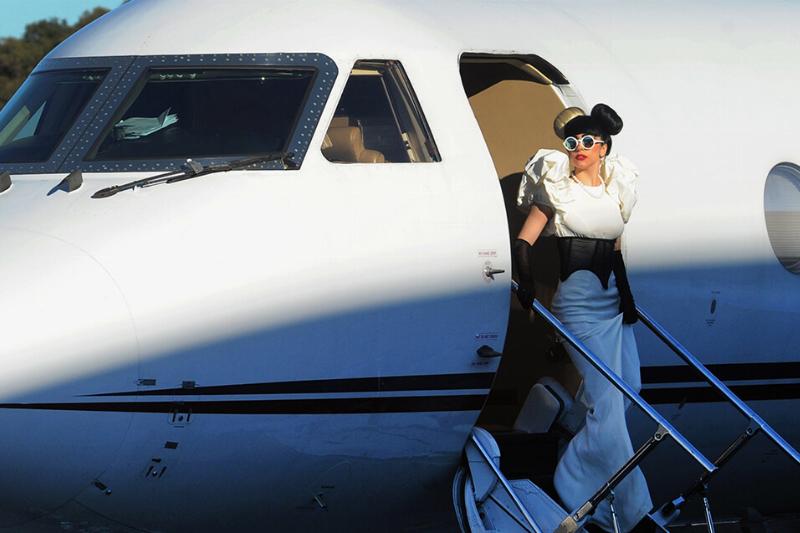 And use it she does, as she's been photographed all over the globe with it, especially when she goes on tour. With so many little monsters eagerly awaiting Lady Gaga at every stop, of course she needs to arrive in monstrous style.
Prince Al-Waleed Bin Talal
Talal is a descendant of the Saudi royal family and is one of the world's wealthiest investors. The Prince's net worth of over $15 billion helps him to play as many games as he works. Talal is a humanitarian as well as a successful businessman.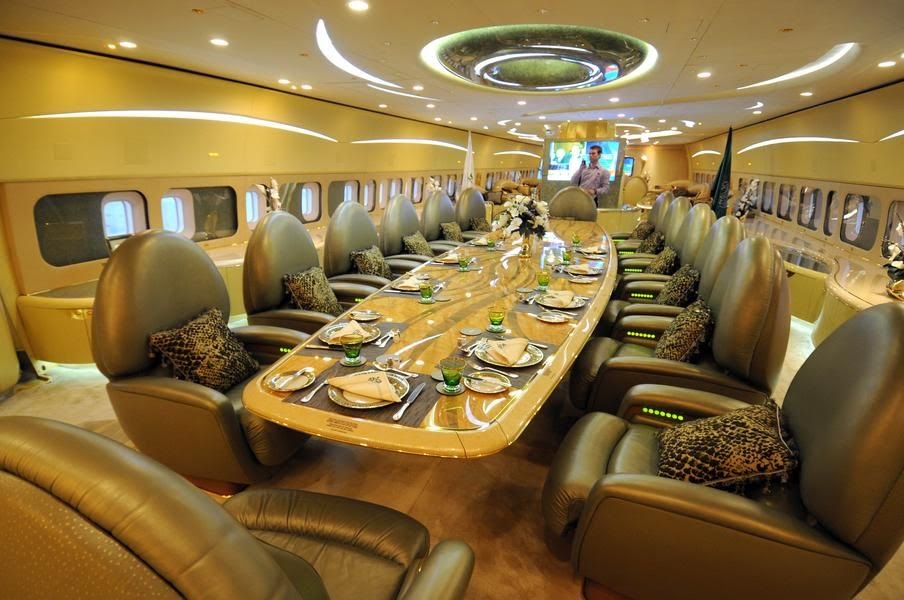 He has provided the eighth-largest sum to charity, $4 billion. When the Prince has to conduct talks, he does so in grand style. Talal owns a Boeing 747 in addition to a $200 million yacht. He also owns a Hawker Siddeley 125 and an Airbus 321.
Roman Abramovich Scores a Goal with a Boeing
Lithuanian businessman and entrepreneur Roman Abramovich, like any typical billionaire, travels around in his private jet to go about business. His transport of choice: a Boeing 767-33A, featuring an interior made out of chestnut and, of course, pure gold.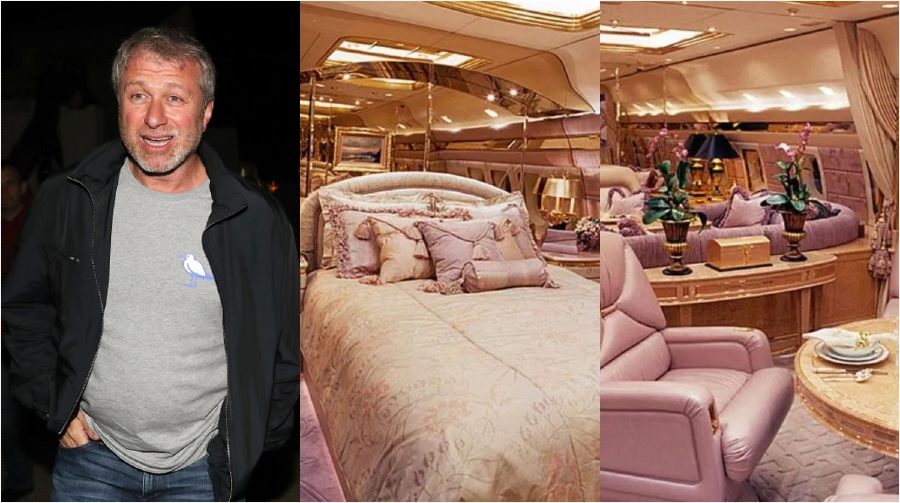 Considering that it is quite the trip from Lithuania to London, where he spends a lot of time as the owner of the Chelsea Football Club, it's no wonder that he would have to fly private every time. That, plus the fact that he can afford it anyway as the owner of prime investment company, Millhouse LLC.
Wayne Huizenga Flies on de Havilland Canada
His name may not necessarily ring a bell immediately, but no doubt about it, entrepreneur Wayne Huizenga is one of the most important individuals in the business world. Not only does he own the Miami Dolphins, he also owns 5% of the Hard Rock Stadium.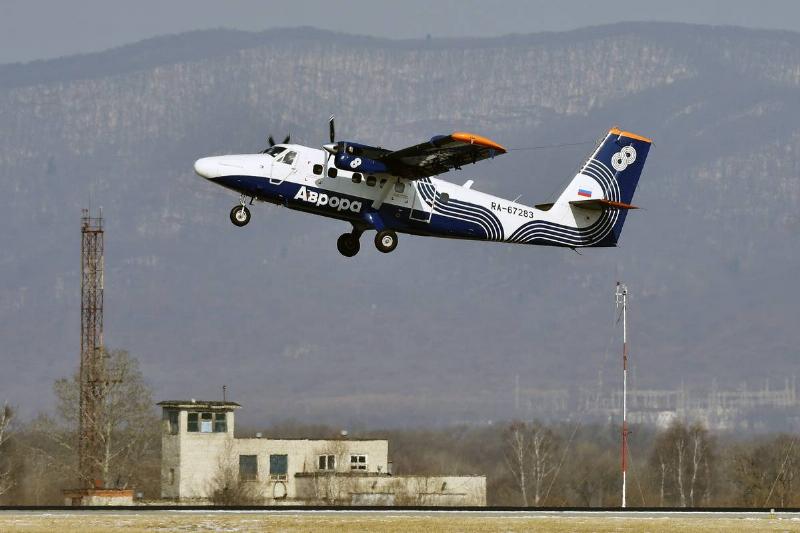 His plane of choice: the de Havilland Canada DHC-6-320 Twin Otter. Otherwise known as one of the most "robust transport vehicles" of today, the Twin Otter can be relied on to land on even the roughest of strips, even when filled to a maximum capacity of 19 passengers.
Drake - Gulfstream G550
Drake is one of the world's wealthiest rappers today, earning upwards of $90 million last year alone and having a total wealth of $150 million. He launched from the bottom, and now he's among the elite.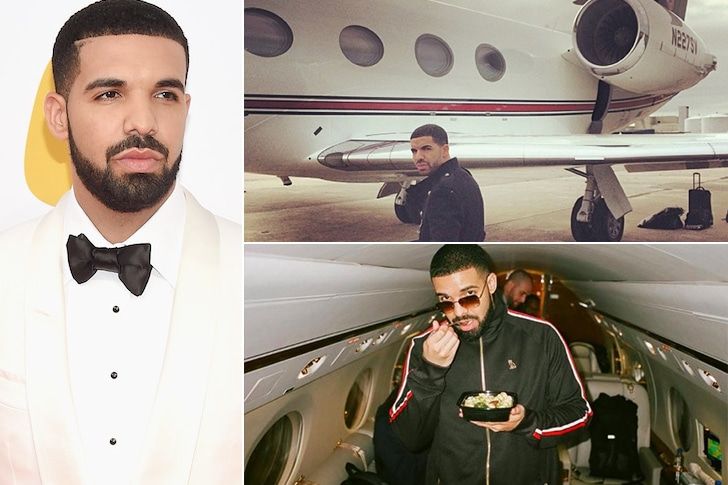 His fame has allowed him to acquire a slew of cool, posh, and pricey toys, including a $50 million Gulfstream G550 personal plane. His passenger jet is equipped with a master bedroom and a queen-sized bed, ideal for those who have a hectic schedule and must perform soon after landing.
Magic Johnson's Private Jet Magic
NBA superstar Magic Johnson kept his magic alive by investing smartly. One of his prized investments: a private jet for his and his family's personal use. Apart from this, he also chartered a yacht for $70,000 per week.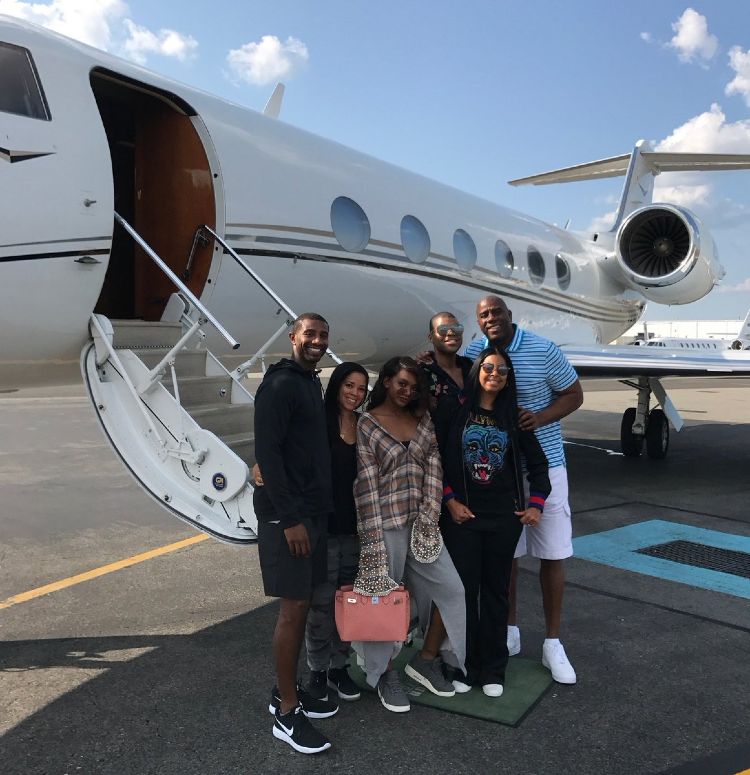 As with any celebrity, however, a little drama is bound to happen once in a while. As it turns out, the jet was involved in a lawsuit for wrongful termination when a flight attendant sued in 2012. Allegedly, she was fired for being seven minutes late because she was buying a special turkey sandwich for Johnson.
Elvis Presley Brought His King Status to the Sky
The King of Rock and Roll certainly traveled in style. Among his prized transportation was a jet personally designed by Elvis himself, adorned with gold-toned wood, red shag carpeting, and red velvet seats.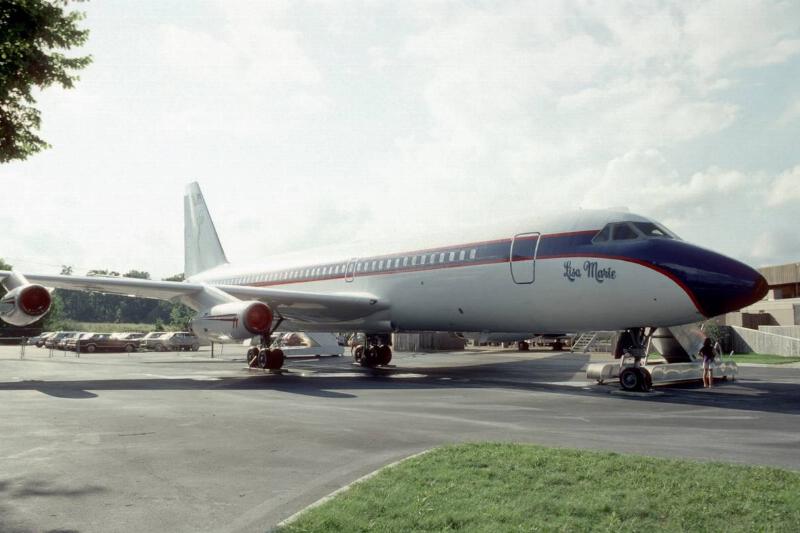 Reportedly, it was auctioned off to an anonymous buyer for $430,000. Whoever got the King's jet had their work cut out for them, though, because the jet, as it stood on that New Mexico tarmac for 35 years, did not even have an engine, and needed a cockpit upgrade. Wait 'till you see his 2nd jet next…
Elvis Presley's Convair 880 Proves Why He's King
The King makes another appearance on our list, this time with his Convair 880. This one is probably one of, if not his favorite, considering how he named it after his own little princess, his daughter Lisa Marie.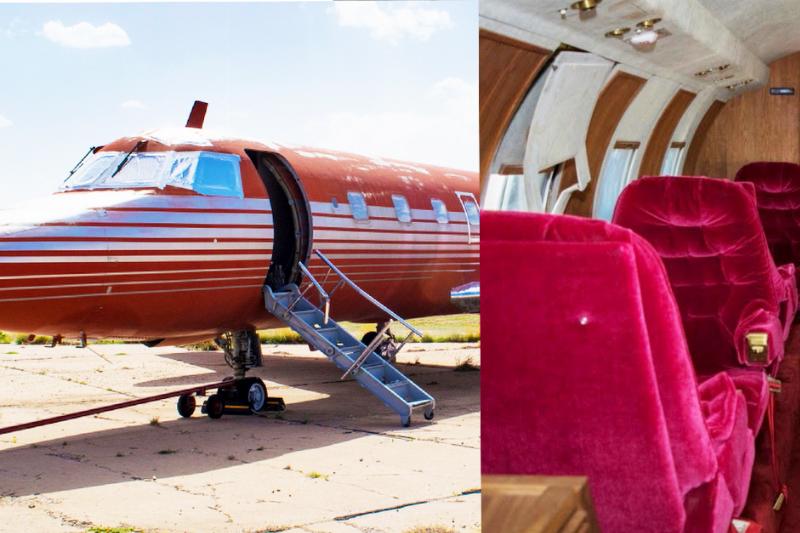 The jet can fit as much as 110 people, but Elvis liked to keep his crowd small and private, limiting passenger seats to only 28 people. While the rock and roll life can get pretty crazy, Elvis knew how to prioritize those he held near and dear.
Neymar - Cessna 680
When you're an excellent soccer player with superman across the globe, flying privately makes a lot of sense. The majority of financial experts will advise everyone that airplanes aren't a sound investment. That did not deter the soccer star from purchasing one, however. The Cessna 680 cost him just about $10 million.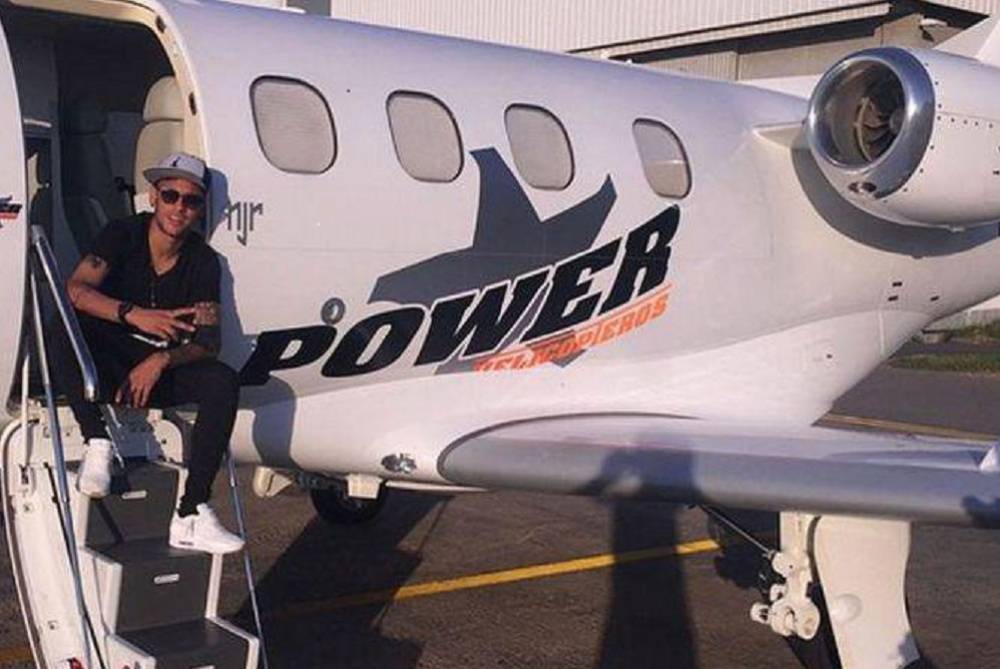 This may not seem like a big deal for someone with Neymar's net worth, but understand this: when his assets were blocked owing to a tax investigation, he had to obtain a mortgage, which he utilized for the purchase of a brand new plane. This is commitment! Neymar's Cessna has a fully equipped bar and accommodates 12 individuals.
Michael Jordan Takes the Air Jordan to the Skies
Another sports living legend makes it to the list, and this time it's none other than the GOAT himself, Michael Jordan.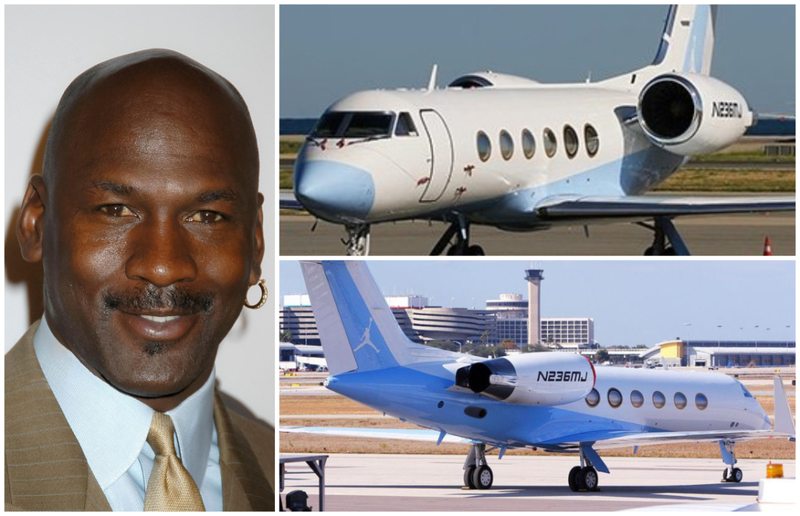 His private jet is just as captivating and exciting as his moves on the basketball court were during his heydays. His luxurious jet is wrapped in white and grey camo, complete with a dark grey Air Jordan graphic. It's a cool sight to behold, for sure, especially because it's unmistakable who's riding on the inside. Folks who have seen it fondly call it the "flying sneaker."
Sol Kerzner Owns Private Jet, Charters Bigger Plane for Big Party
The South African hotel and casino magnate's massive wealth ranges from the millions to a full billion. Which is why it's not surprising that he gets to travel in privacy and style in his private jet.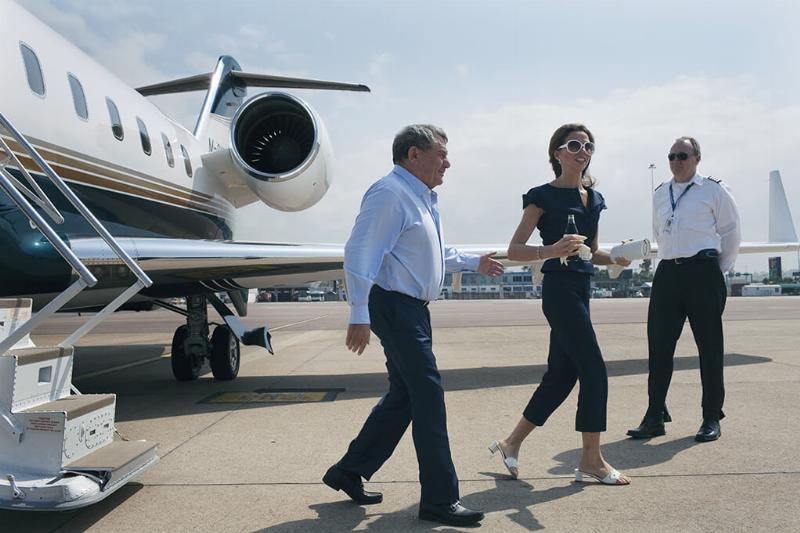 And he does so frequently, too, with as much as 158 flying hours under his belt–in a month. He loves flying so much in fact that he even celebrated his 50th birthday in one as well. Although for the size of the party he threw, he had to charter an even bigger jet–one that could accommodate all of his 150 guests.
Floyd Mayweather Jr. Schools on What's Flashy and Cool
Floyd Mayweather Jr. is flashy, no doubt about it. The question is: how flashy is he? Well, considering that he's got not one but two multi-million dollar private planes, it's got to be "very."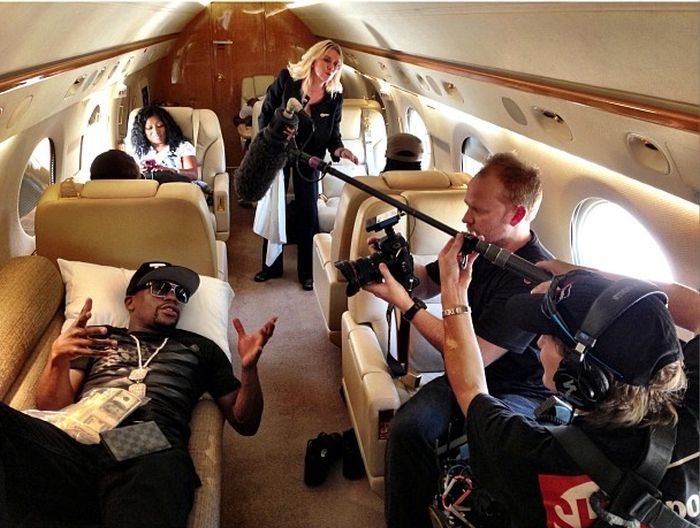 One of these jets is a Gulfstream III, which retails for $34 million. Meanwhile, one jet is said to have ultra luxurious white leather seats, complete with a full kitchen, with matching gold for faucets and handles to boot. The other is said to feature black leather, we suppose for variety.
Conor McGregor is MMA Bad Boy with Good Choices
Boxing's Mayweather isn't the only sports bad boy on the list. MMA's very own, Conor McGregor, also heads out of town in his private jet.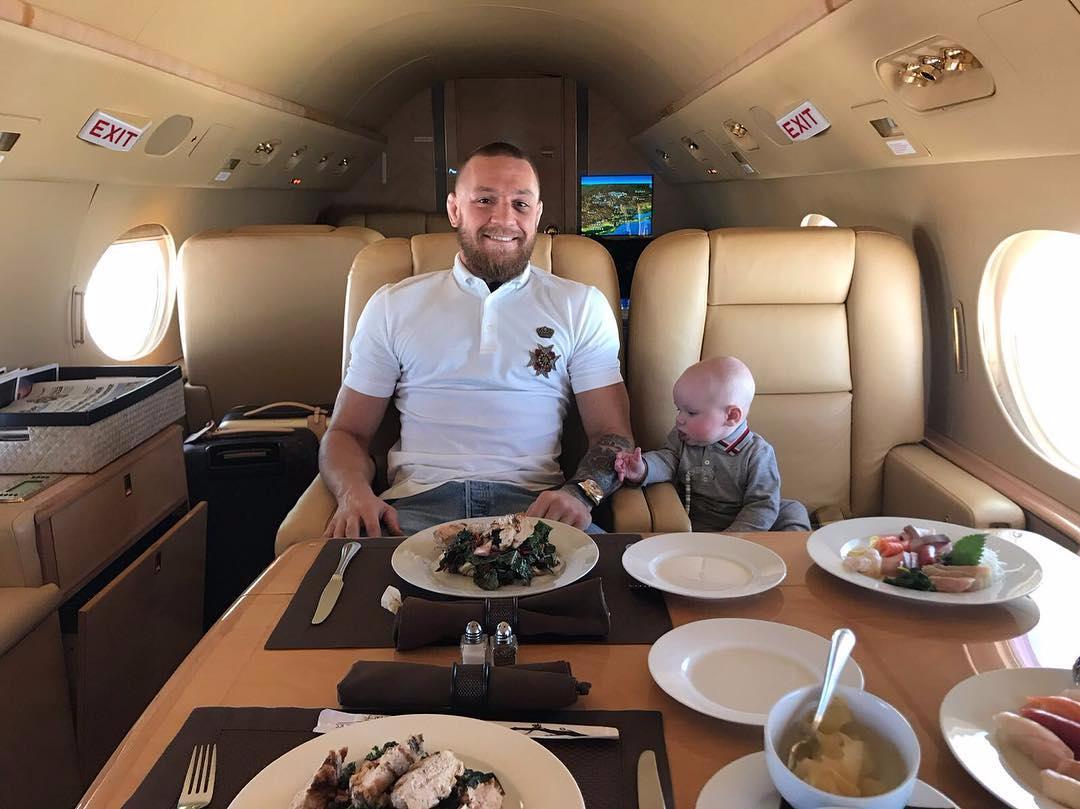 Based on his Instagram posts, his jet features a cream-colored interior, and carries a large dining table to accommodate his family. In one of his posts, he can even be seen seated beside his young baby, enjoying what appears to be a full-course meal.
Arnold Schwarzenegger and His Ridiculous Daily Commute
The former Terminator slash former California Governor was so used to jetting around, he literally did it every day. And by every day, it means for his daily commute from his home in Brentwood to his office in Sacramento.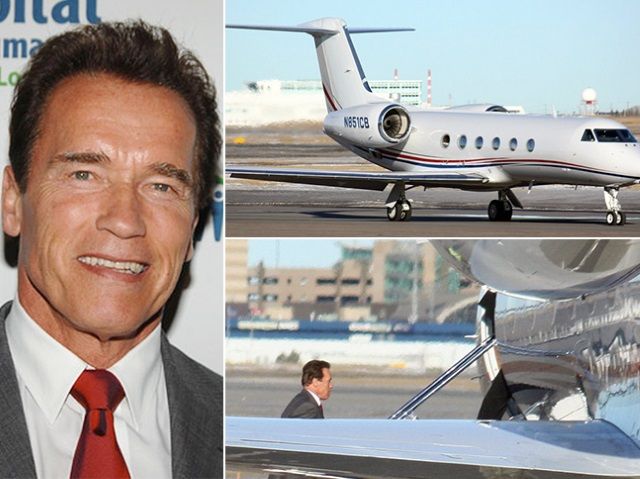 Talk about living in style. What would otherwise be reserved for a special occasion is just a normal, everyday thing for him. Needless to say, he caught some flack for this from his critics, especially because he was against oil, supposedly.
Jeff Bezos and His Two Gulfstream G650ER Jets
It's no surprise that the world's wealthiest man takes to the sky in style. The founder of Amazon proudly alternates traveling around the world in his two luxurious Gulfstream G650ER jets. His first of the two was purchased in 2015. That same year, Bezos paid $5.5 million to acquire a Boeing Field hangar to house this jet.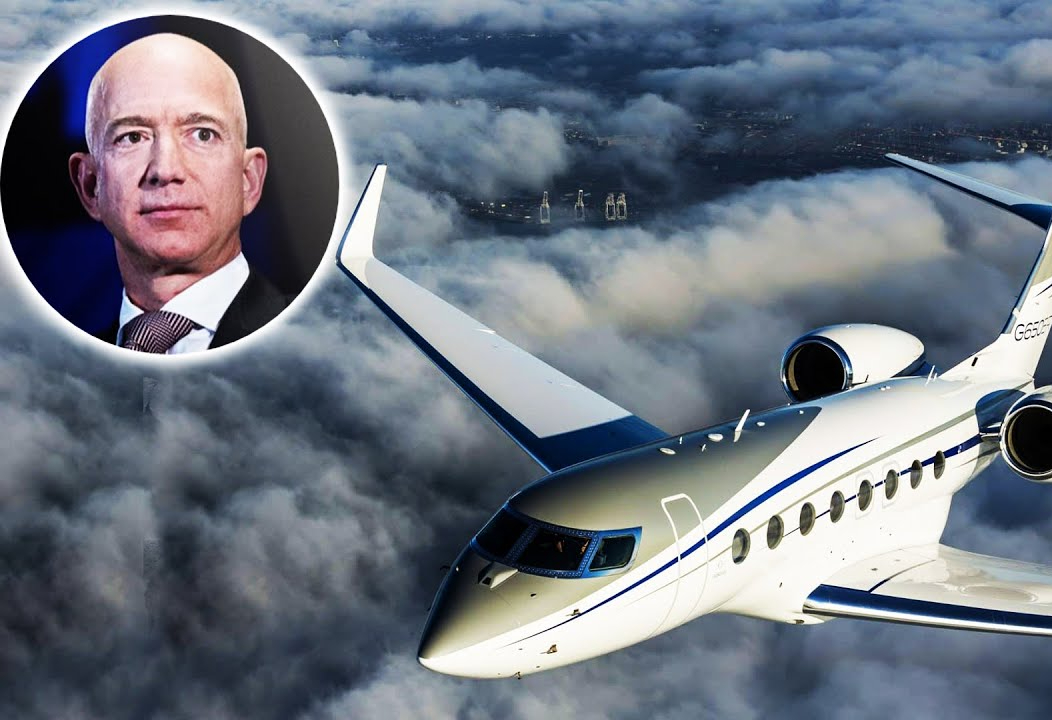 Both private jets sit up to eight passengers and are frequently used by the billionaire to attend meetings across the country and around the world. Together, these two Gulfstream jets are worth around $150 million.
Tiger Woods Flies Out of the Woods in Lavish Style
Multi-awarded professional golf player is also a multi-billionaire, thanks to his athletic prowess. What does a superstar athlete do with all that money? Buy a Gulfstream G550, of course.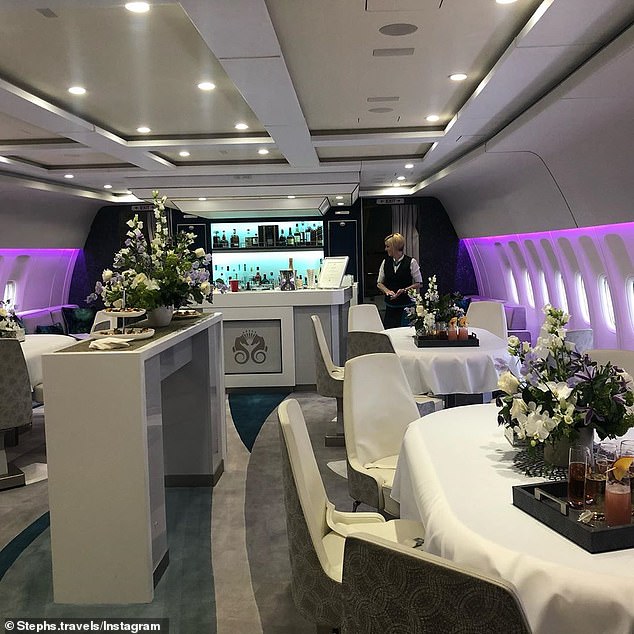 The Tiger's personal jet features a wardrobe, a built-in restroom, and the capacity to fly a full 12 hours, non-stop, without needing a refuel. How much did it cost him to splurge on this ultra expensive toy? Around $53 million, as it turns out. And even with that cost, there's still plenty of cash for him to roll around in.
Why Paul McCartney Can't Fly Commercial
The living legend of rock and roll himself, Paul McCartney of The Beatles deserves to travel in style. And that's what he's been doing ever since, apparently, as any proper rock n' roll royalty should.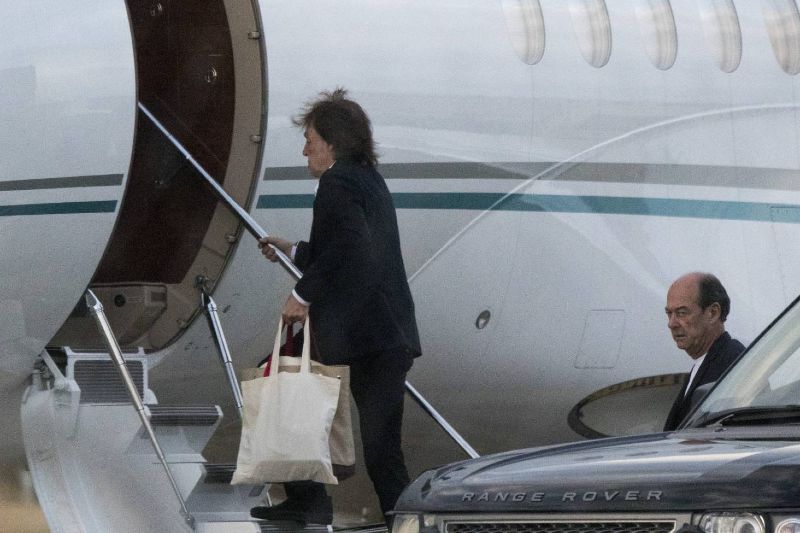 More than being flashy, however, it's actually more of a necessity for him. McCartney is known to bring a ton of stuff with him when he travels, from instruments to wine bottles and other souvenirs. He'll definitely need all the luggage space he can get.
Phil Mickelson Splashes Out on $60 Million Private Jet
Pro Golf athlete, Phil Mickelson, rewarded himself with an impressive $60 million Gulfstream GV, but the stock unit still wasn't enough for him, apparently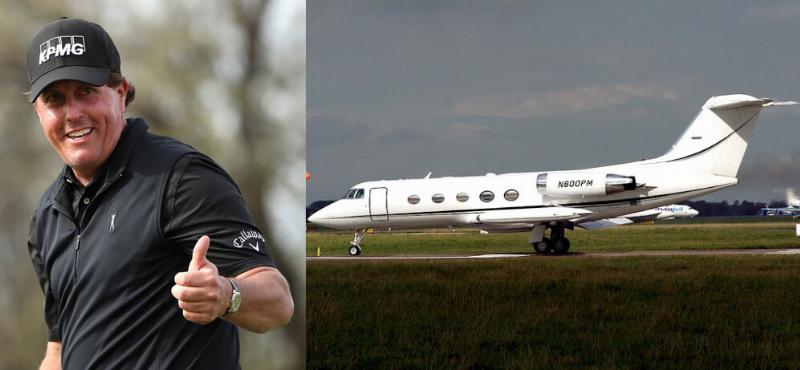 He reportedly went on to spend more dough by replacing the engine with a Rolls-Royce, and also upgraded the cockpit with the latest in flight technology. Unless you make it to the very limited 14-pax flight manifest, however, you're not likely to see just how upgraded this jet is from the inside.
Alex Rodriguez's Private Jet is a Home-run Investment
Alex Rodriguez started off with a LearJet 60, but then eventually upgraded to a Gulfstream IV. Now he can cruise the skies in the same ride as Tom Cruise and others who belong to the Gulfstream club.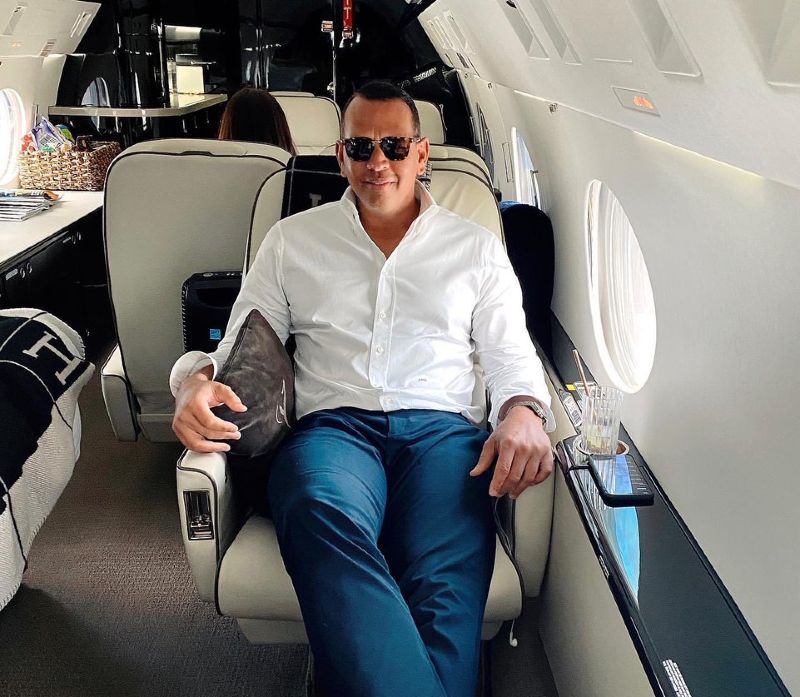 Rodriguez's plane fits a maximum of 14 people, and is decked out in a luxurious interior. One can only guess if long-time superstar girlfriend Jennifer Lopez could have had a hand in deciding how it's going to be styled inside. Whatever it is, though, it's bound to look rich, either way.
Fleetwood Mac Didn't Ride Solo on Private Jet
British-American rock band Fleetwood Mac flew in their own jet in the 70s. With all the touring that these rock stars do on the regular, it must have proven to be more convenient for them to travel in privacy, especially with all the fans scrambling to get a close look at them in person.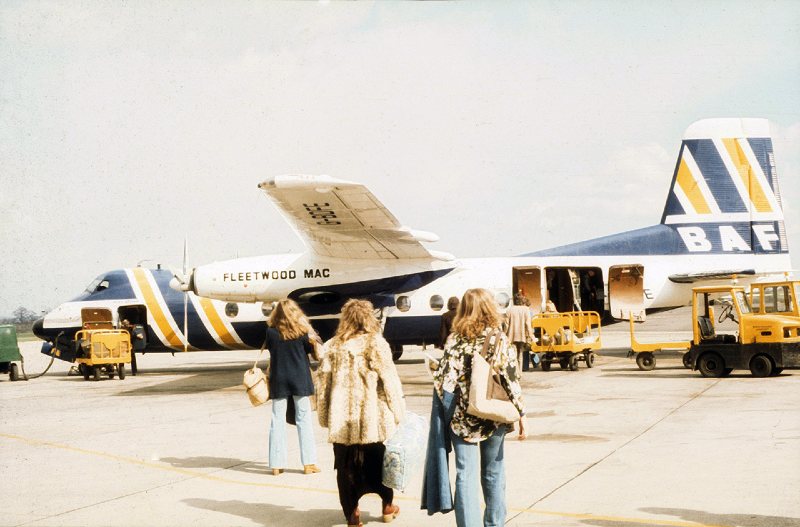 One time, Aerosmith's Joe Perry shared how the band felt incredibly lucky switching out a plane to Fleetwood Mac, because originally, they had chartered the plane that carried Lynyrd Skynyrd when it crashed. The incident killed three of the band's members.
Peter Jackson - Gulfstream 2550
Jackson had his plate full with traveling to and from Los Angeles and New Zealand while focusing on his cult film, The Lord of the Rings. At the same time, he had to be juggling The Hobbit. Due to the fact that they had to pause and refuel the plane, it proved to be an impediment. Lengthy trips were rendered even longer.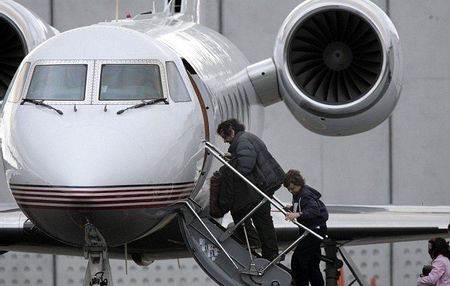 He no longer had to pause for fuel after switching to a Gulfstream 2550, saving himself both time and money. Jackson does have his work area, including a studio on his jet, for the times when he has to get urgent work done while in midair. Even then, nineteen more people can sit comfortably on the plane while another eight people take a nap. Wow!
The New England Patriots Scores A Win with Private Jet Purchase
When your team works so hard to achieve its goals, you deserve a private jet to let you travel around comfortably. The New England Patriots happen to be one such team, which is why their team owner, Robert Kraft, bought them a Boeing 767 in 2017.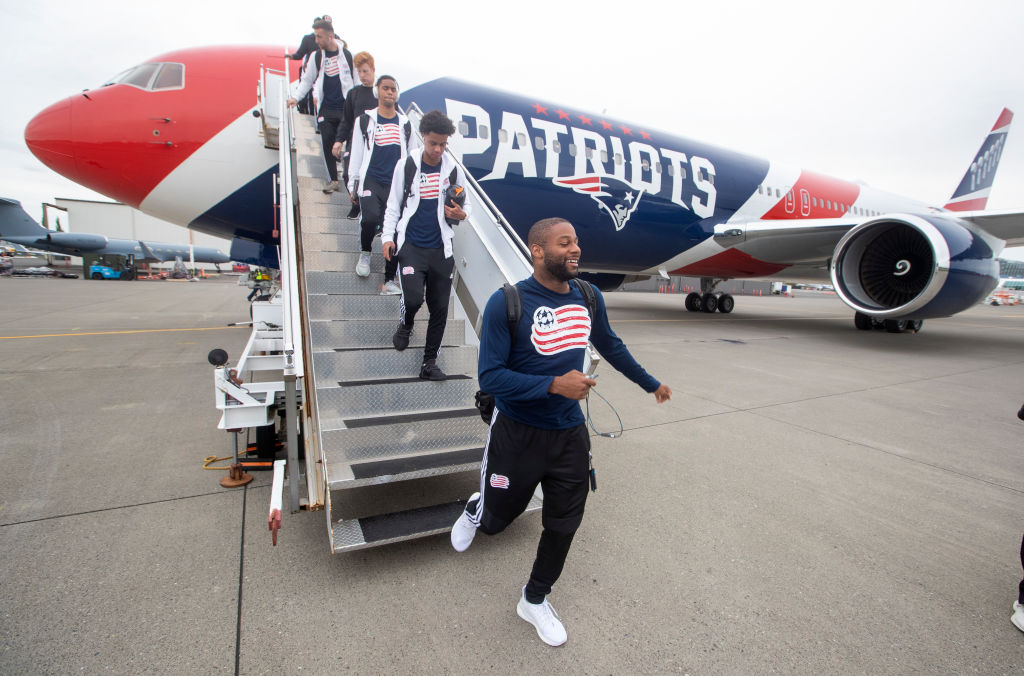 As a matter of fact, he didn't just buy one; he got them two. The athletes' plane "got the widest and largest seat that you can put on this plane." Most importantly, they added five inches' worth of extra legroom.
Rupert Murdoch Entertains Business in Entertainment on Private Jet
You'd be hard-pressed to find someone who hasn't at least heard of the Rupert Murdoch at least once in their life. The media mogul–chairman of 21st Century Fox and News Corporation, among others–knows how to spend his cash.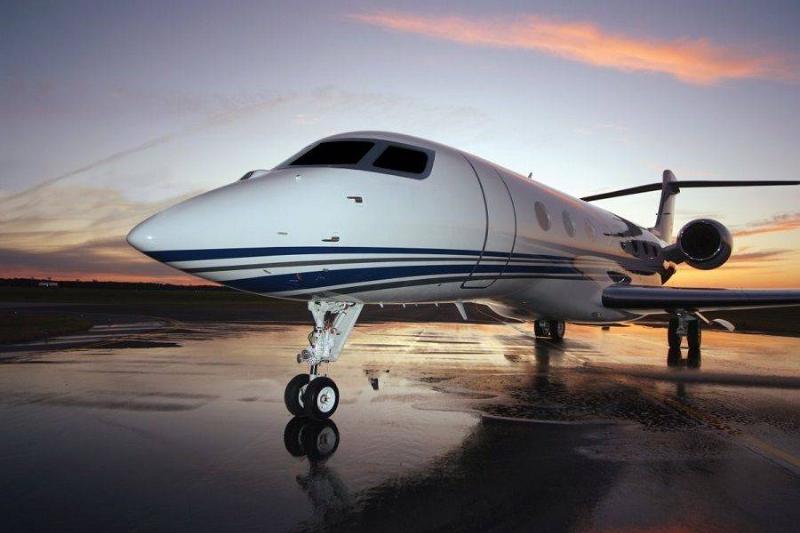 It takes a dedicated businessman to run an empire like his, which is why he prefers to travel for business in the privacy of his own Boeing Business 737. He can invite up to 50 people on board, or hold business meetings in its conference room, and also features a master bedroom, a living room, and a bathroom.
Tyler Perry Joins the Gulfstream Club
Hollywood bigwig, Tyler Perry, may laugh his way to the bank, but to go everywhere else, he flies a jet. The megastar producer-slash director-slash actor bought himself a nice Gulfstream III and fully customized it to suit his personal style.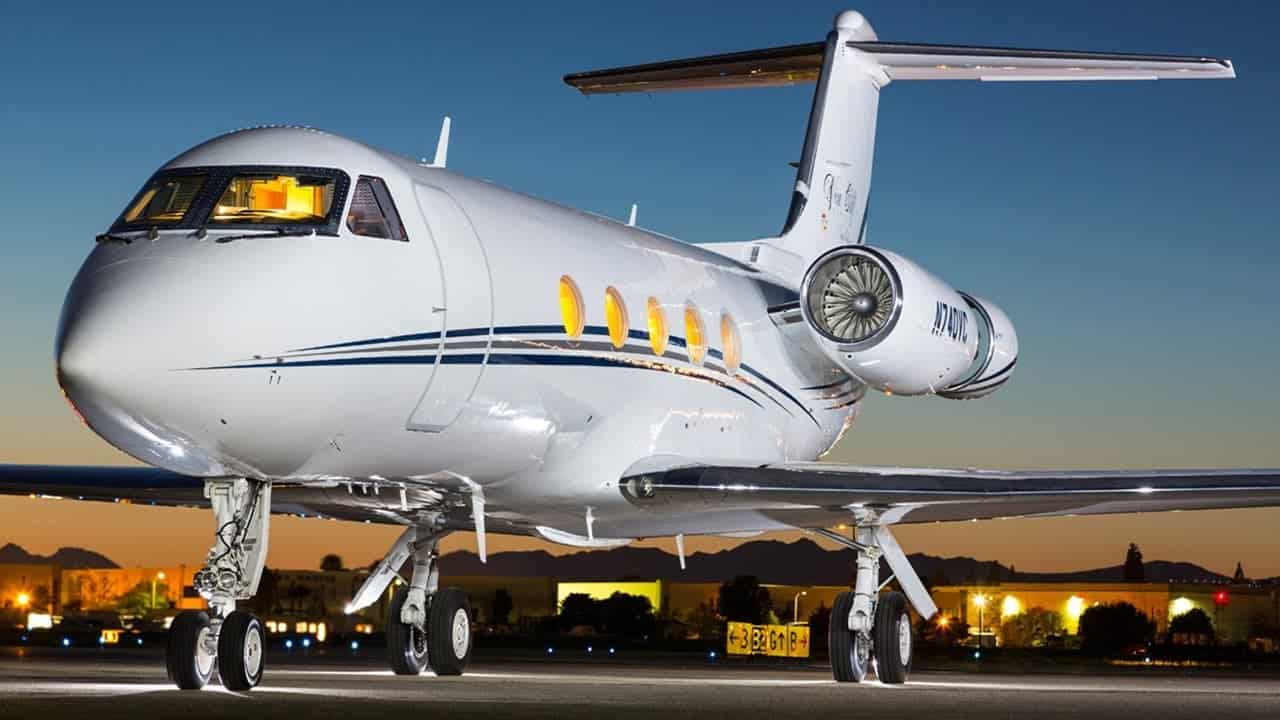 And as you would know, his style is cool. Which is why his jet carries a 42-inch HD LCD screen television in its very own screening room, complete with a satellite TV, theater lighting, and Blu-ray players. This isn't a jet all for fun, though. In 2012, he lent his Gulfstream to transport Whitney Houston's body from California to New Jersey.
Tracy McGrady, the Plane Proprietor
Many stars have so much money that they can only go around and buy a boat or an aircraft on the spur of the moment. A few of them are, in truth, on that very list. However, that was not the situation with Basketball player Tracy McGrady.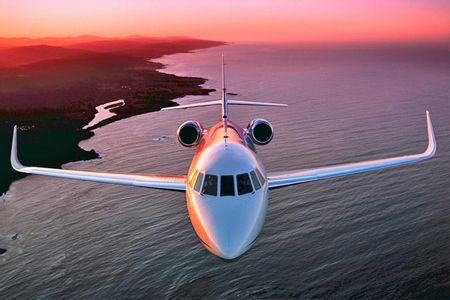 McGrady was the very first NBA player to ever own a private plane, though it wasn't anything he did just to demonstrate off his wealth; rather, it was a smart business decision. McGrady started renting out his airplane to several other individuals in a bid to not only recoup the 27 million dollars he invested but also to make a healthy profit as a plane proprietor. If that isn't smart, then what is?
Bobby Sherman Did It For Rock N' Roll
Bobby Sherman had screaming fangirls coming after him in his heydays in the 60s. If only for that, it completely justifies why he had to go buy a private jet. "Starship," as he called it, was of course custom-fit for the rockstar that he was.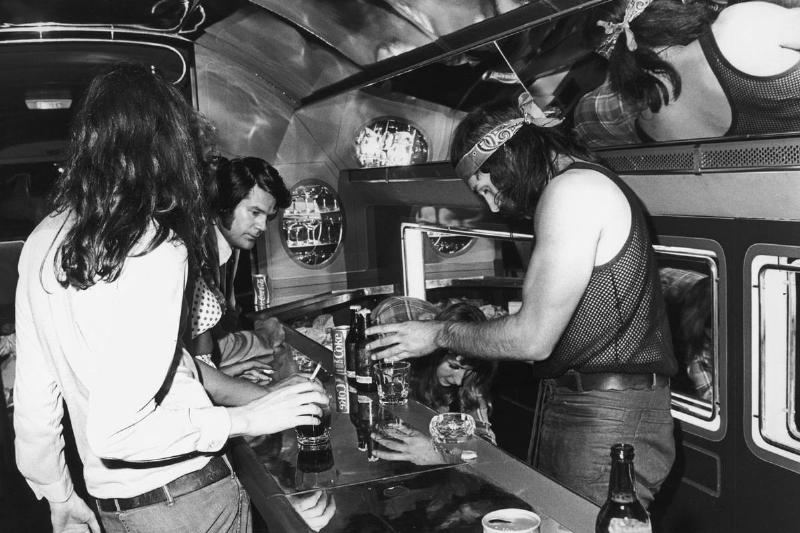 It had a king-sized water bed, a fully stocked 30-ft bar (booze and drugs, but of course), an electric organ, and even a fireplace. Other rockstars partied it up in this jet, too, like The Rolling Stones, Led Zeppelin, and even Elton John and The Beegees.
Jimmy Buffett Escapes with His Own Albatross
Buffett has earned for himself a reputation for being the escapist musician. And what's the best way to do that in an instant? With a private jet, of course! Enter the Grumman HU-16 Albatross.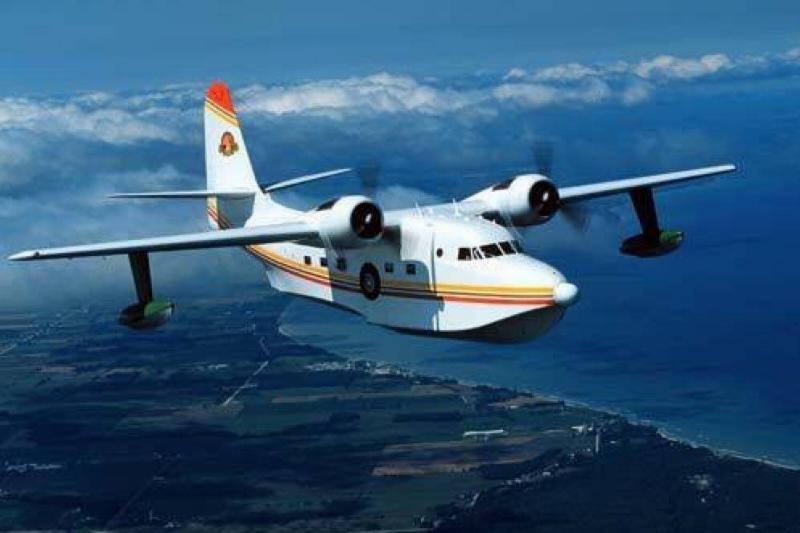 This was originally a military plane, which is an amphibian vehicle. Interestingly, Buffett's plane was named The Hemisphere Dancer after an encounter with the Jamaican police in 1996. Apparently, they thought he was transporting drugs in it, so they tried to shoot it down. That's a little rock and roll.
Al Mooney Turns Skills into Money With Private Jet Line
Albert Mooney was a self-taught aircraft designer. With great skills and talent like that, the only logical next step was to create his own line of private jets as well.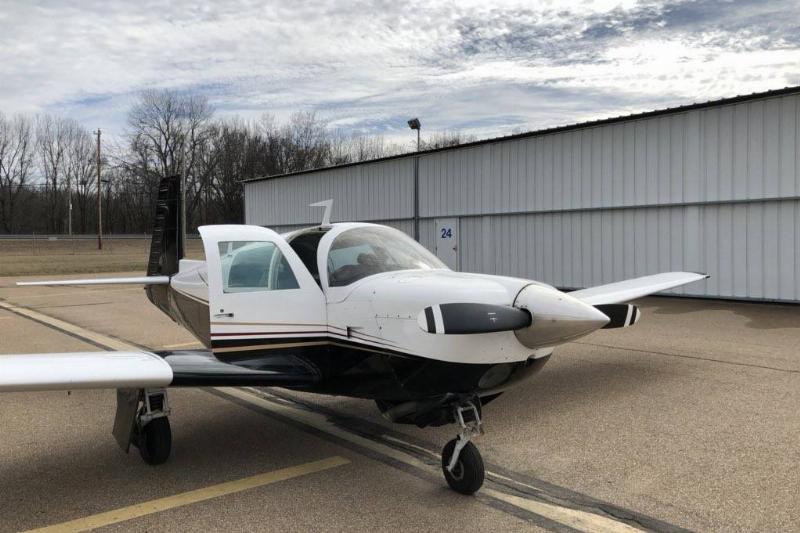 And so he did. The Mooney M20, otherwise known as the Mooney Bravo was introduced to the world in 1955, and continues to impress aviation aficionados today. If you're interested, you can take one home for a "mere" $1.5 million. Definitely a steal compared to all the others in the list.
Gautam Singhania's Jet is Far From Wooly
This wool magnate is well-known in India not only for being the chairman of the world's largest producer of worsted fabric, the Raymond Group, but also for his love of fancy cars, boats, and planes.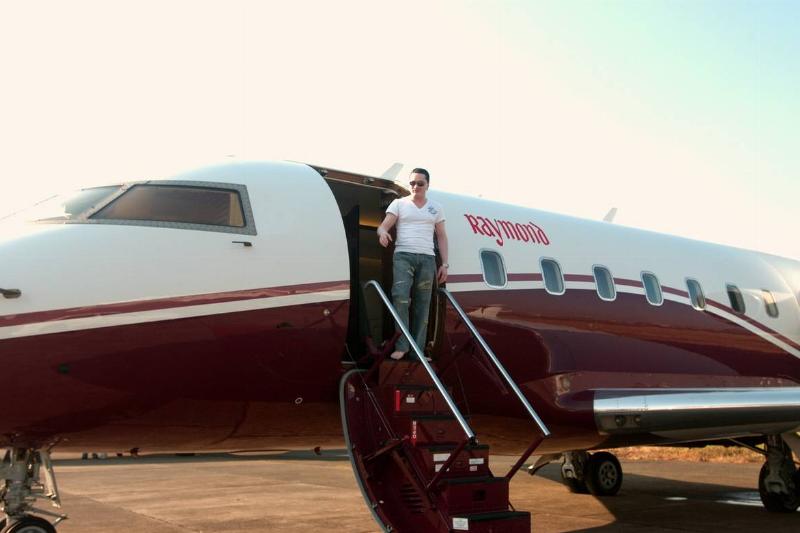 Gautam Singhania owns a Bombardier Challenger 600 Series Jet, designed by Eric Roth, renowned aircraft interior designer. Total cost is at a whopping $25 million. For a millionaire as himself, that should be an easy buy.
The Sultan of Brunei Decks Out Jet in Gold, As Per Usual
The Sultan of Brunei, Hassanal Bolkiah Mu'izzaddin Waddaulah, lives in luxury befitting royalty. For his aviation interests, he owns a Boeing 747-430, which is said to have wash basins made completely out of gold.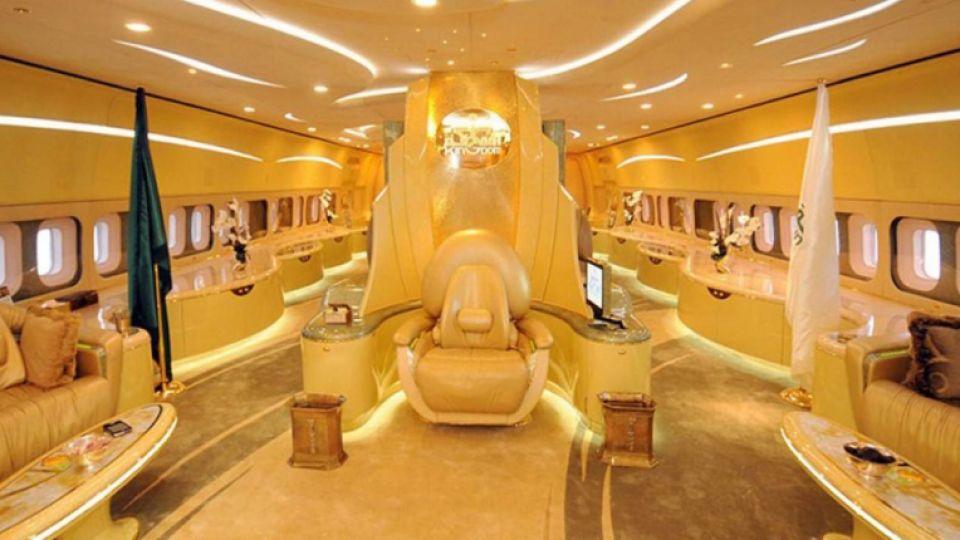 And that's not the only thing fancy onboard, for sure, especially not when the jet is known to be priced at an intimidating $100 million. Now how about that for being royally rich? With a family legacy lasting centuries, this is nothing but basic for them, for sure.