The Enigma of This Ancient City Remains An Unsolved Mystery
Amid the vast Western Pacific Ocean lies one of the biggest mysteries in history–the ancient city of Nan Madol.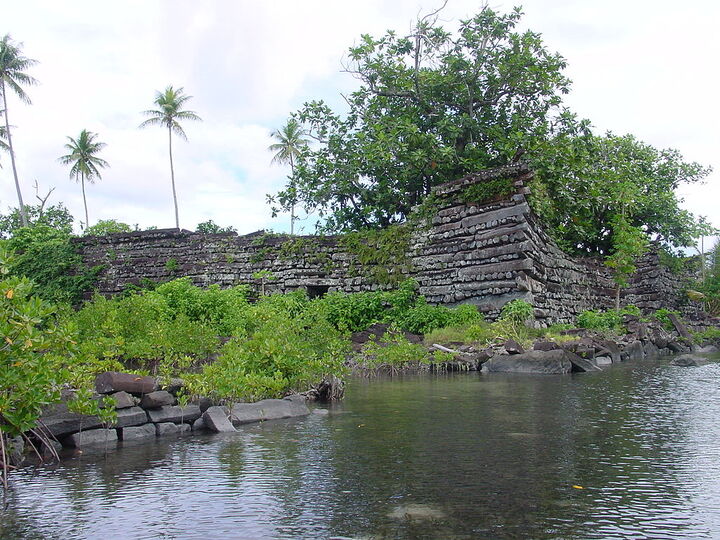 Surrounded by myths and legends, it is yet to be determined what its real story is and how the city was built. What secrets lie behind these ancient ruins?
The Space in Between
Nan Madol loosely translates into "the space in between" or "within the intervals." And it certainly suits the way this ancient city was built, with canals between towering walls. But Micronesians also know Nan Madol as the home of powerful ghosts and spirits, which means its name could be referencing a place that bridges the human and spirit world.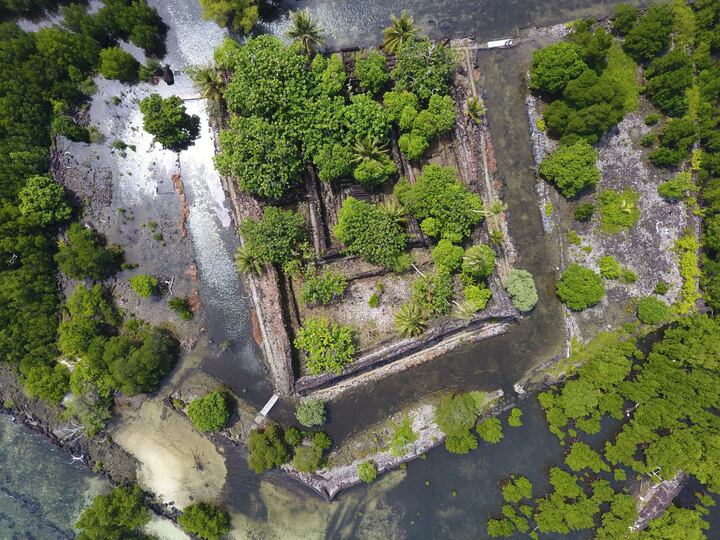 Regardless of its roots, this place is unbelievably far from any healthy source of food and water, which makes one wonder how anyone could have lived here.
Venice of the Pacific
Often considered the 8th Wonder of the World, Nan Madol is also referred to as "Venice of the Pacific" because of the network of canals running across the 92 artificial islets that make up the ancient city. The entire complex was built on top of coral reefs–the only one of its kind.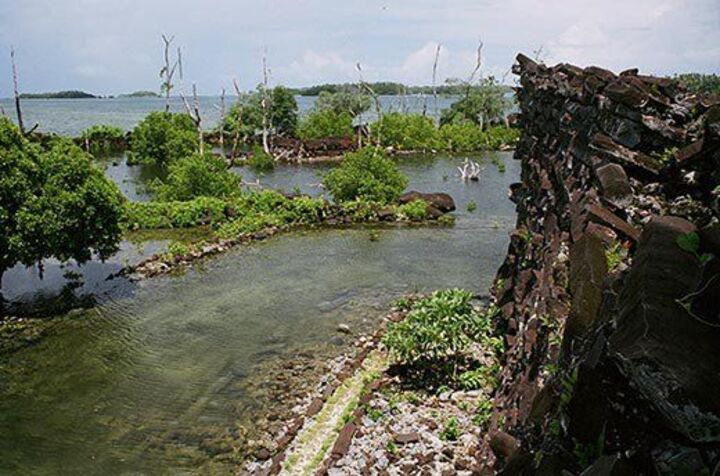 A part of Micronesia, the nearest island to Nan Madol, is the island of Pohnpei. There is a stark difference between the two places, though, and it's almost impossible to imagine how people once lived on these man-made stone islands.
Similar Islets
One thing that's noticeable about the 92 islets is the way they are all similarly shaped. It seems they were built this way for a purpose, although that purpose is still unclear up until now.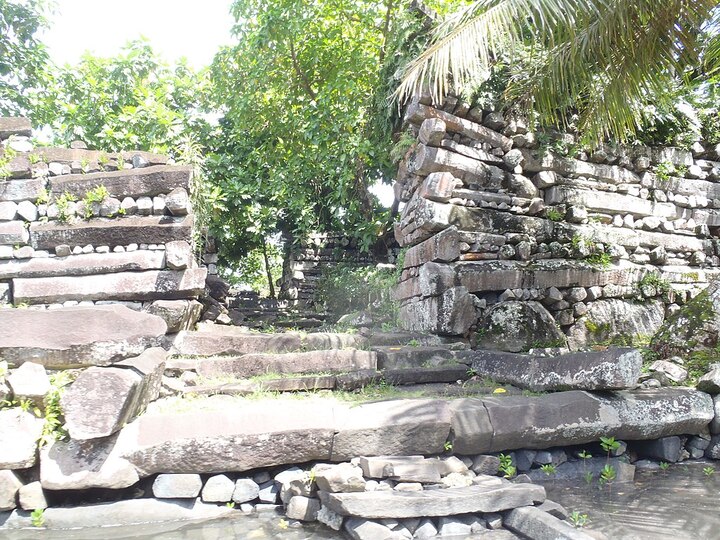 It's also a mystery why this city was built so far from the mainland. What secrets were the people responsible for building this place hiding here? Why did they have to isolate themselves from the rest of civilization, and why did they design the entire city this way?
Ancient Ruins
Considering the sheer number of questions surrounding these islets, the thrill and excitement of finding more about these ancient ruins escalates. The good news is modern technology has been helping a few experts in putting more pieces of the puzzle together.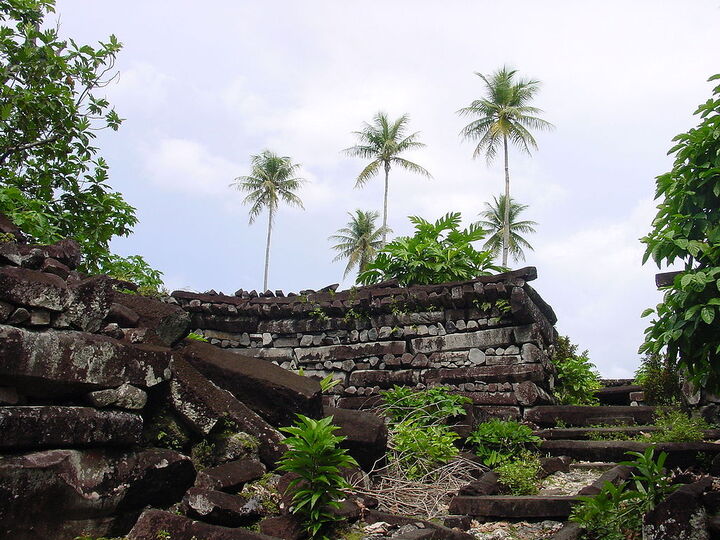 For example, carbon dating tells us that some of these structures go back some 900 years ago, while the islets where these structures were built seem to have been established around the 8th century or 9th century CE.
An Engineering Feat
Despite the age of Nan Madol, it's remarkable how they accomplished such an amazing engineering feat. Some basalt slabs weigh a few tons on their own, so it's a mystery how they transported everything to this location and securely placed them on top of each other.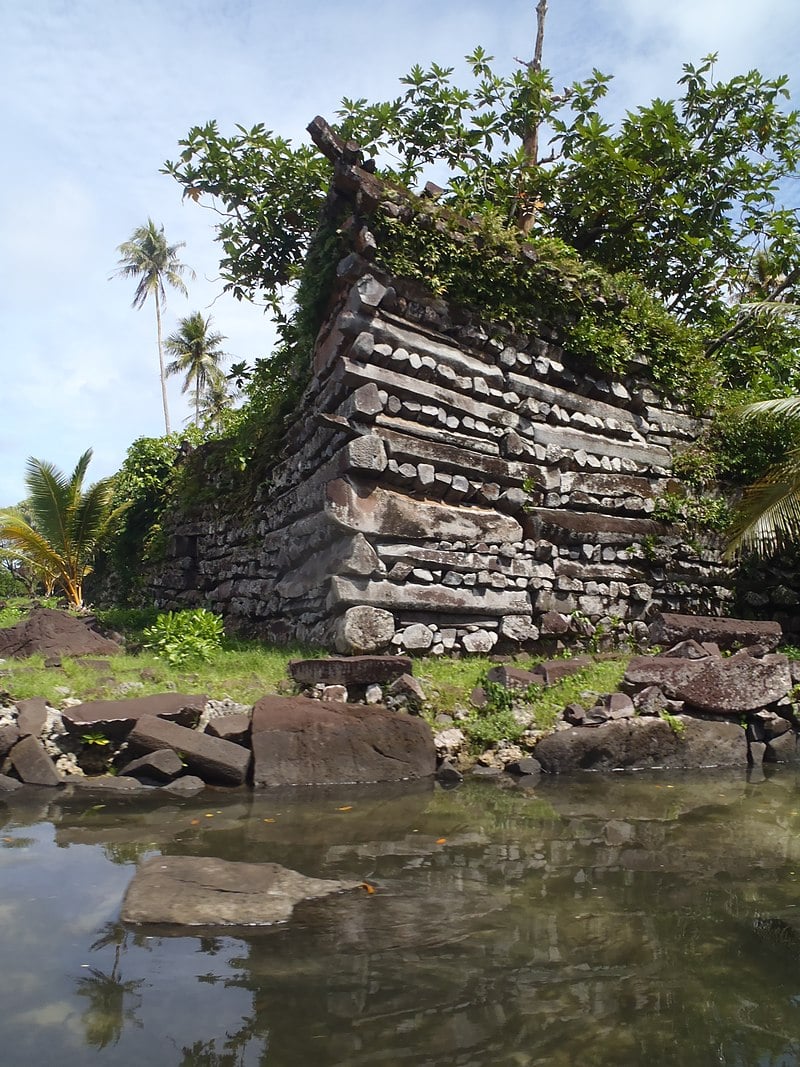 The walls alone were around 25 feet tall and about 17 feet thick. These are astounding numbers knowing they didn't have the modern tools we now have. 
Comparable to the Pyramids
Because of the impressive size and the ingenuity of the work that went into these structures, Nan Madol has been compared to the Egyptian pyramids. The pyramids are said to have been built using over 2.3 million granite and limestone blocks, with each one weighing around 2.5 tons.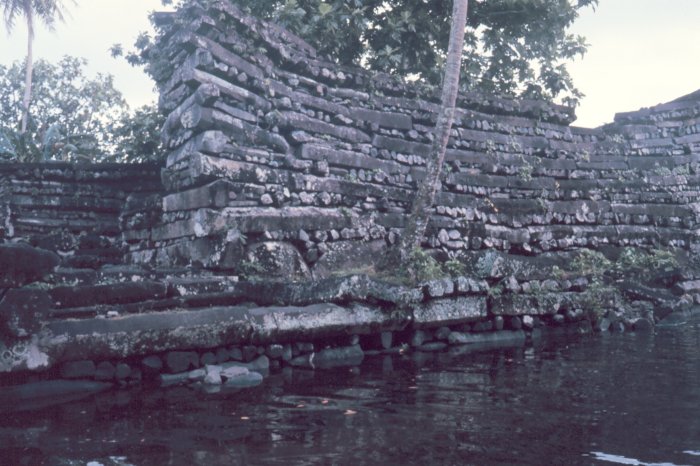 As for Nan Madol, it is estimated that all the basalt used throughout the ancient complex weighs around 750,000 metric tons when put together! That's impressive indeed, especially considering the source of all those rocks.
A Volcanic Source
All that basalt has been traced back to an active volcano, where the magma hardened and created a plug in the volcano's vent. The interesting thing about the basalt's source is that the volcano is on the other side of Pohnpei, in a place called Sokehs–more than 25 miles away!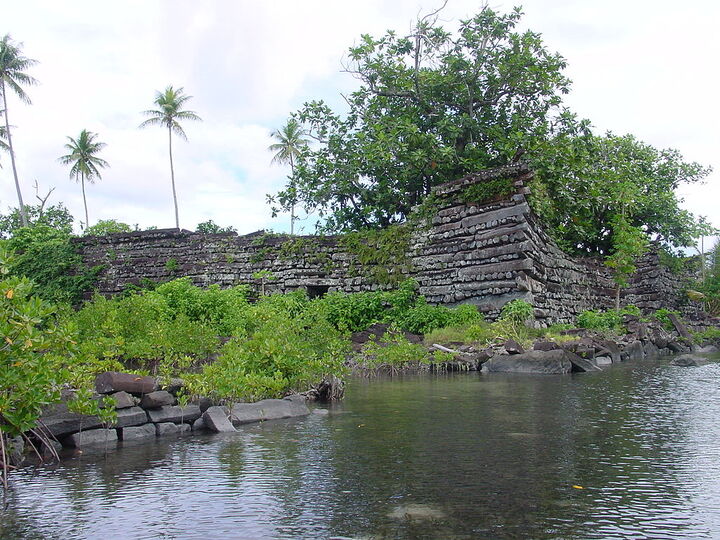 How did these ancient people transport these huge boulders from that location to this clump of man-made islets? The mysteries just keep getting more intriguing.
A Mysterious Ancient Race
To better understand how these structures were built, getting more information about the ancient race that built and ruled this land would be helpful. In-depth research shows evidence of humans inhabiting these lands as far back as the 1st or 2nd century BCE.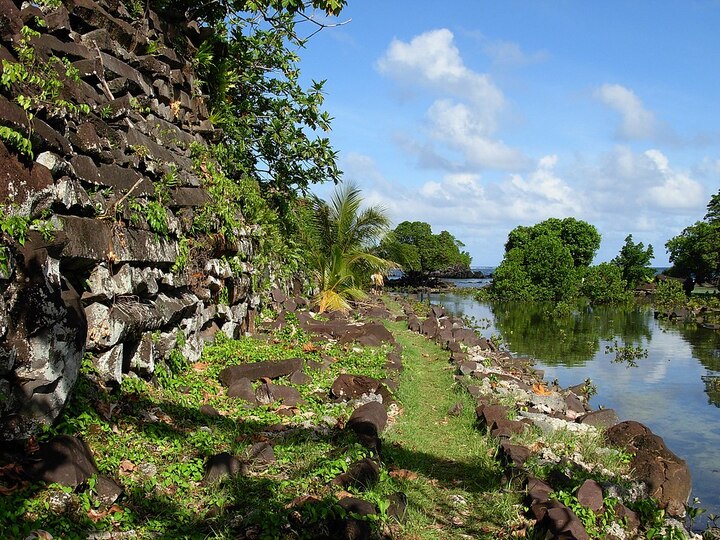 However, there aren't a lot of carvings, art, or other things that would give a more detailed look at the people who inhabited this area centuries ago. The locals from the nearest towns know of stories about the Saudeleurs.
Working on Theories
Because of the lack of solid evidence, experts can only work on logical theories to help explain how Nan Madol came to be. Some discussed the possibility of rafts being used. There was a channel snaking through the foot of the mountain where the basalt is said to have come from that led out into the ocean.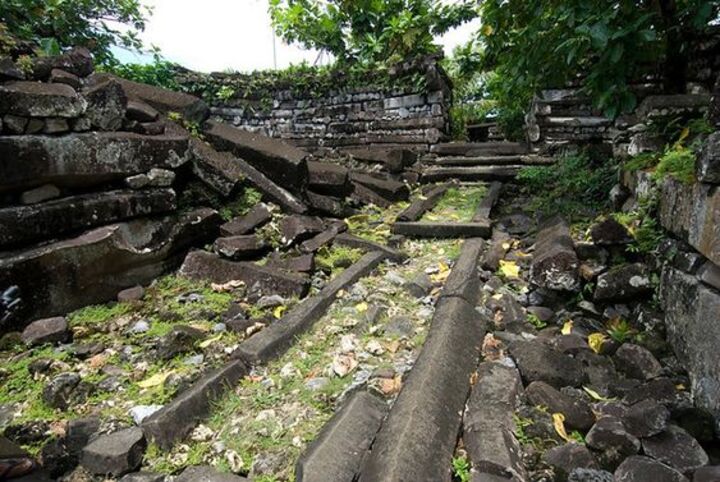 Still, science and logical theories couldn't piece the entire puzzle together. This is why myths passed down through generations also played a role in discovering more about Nan Madol. 
Banking on Myths
According to legends, Nan Madol was built by twin brothers named Olosohpa and Olisihpa. It is believed that the brothers worshiped the local god of agriculture, Nahnisohn Sahpw, and that's why they built this place as a site for worship.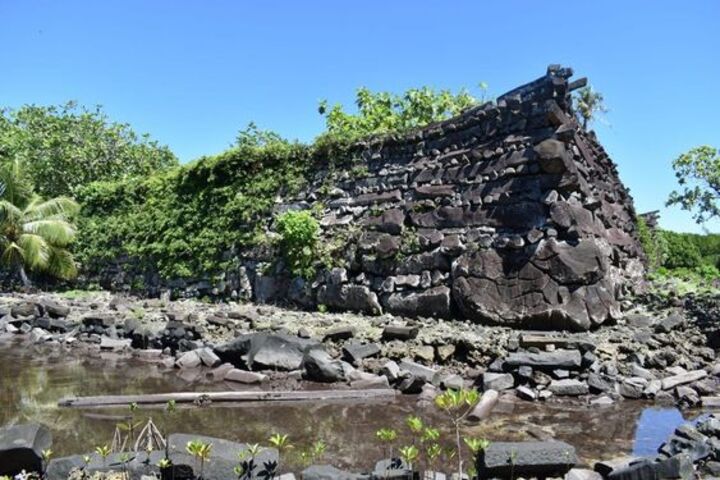 The brothers were also sorcerers, and it is said that they used their magic and a flying dragon to transport all the basalt and build the islets. Eventually, Olosohpa became the first Saudeleur who started the millennium-long reign of their dynasty.
No Other Proof
For the logical person, this myth certainly sounds ridiculous. But experts have tried time and again to solve the mystery of this basalt-protected complex, and others have started thinking about whether sorcery really did play a role here.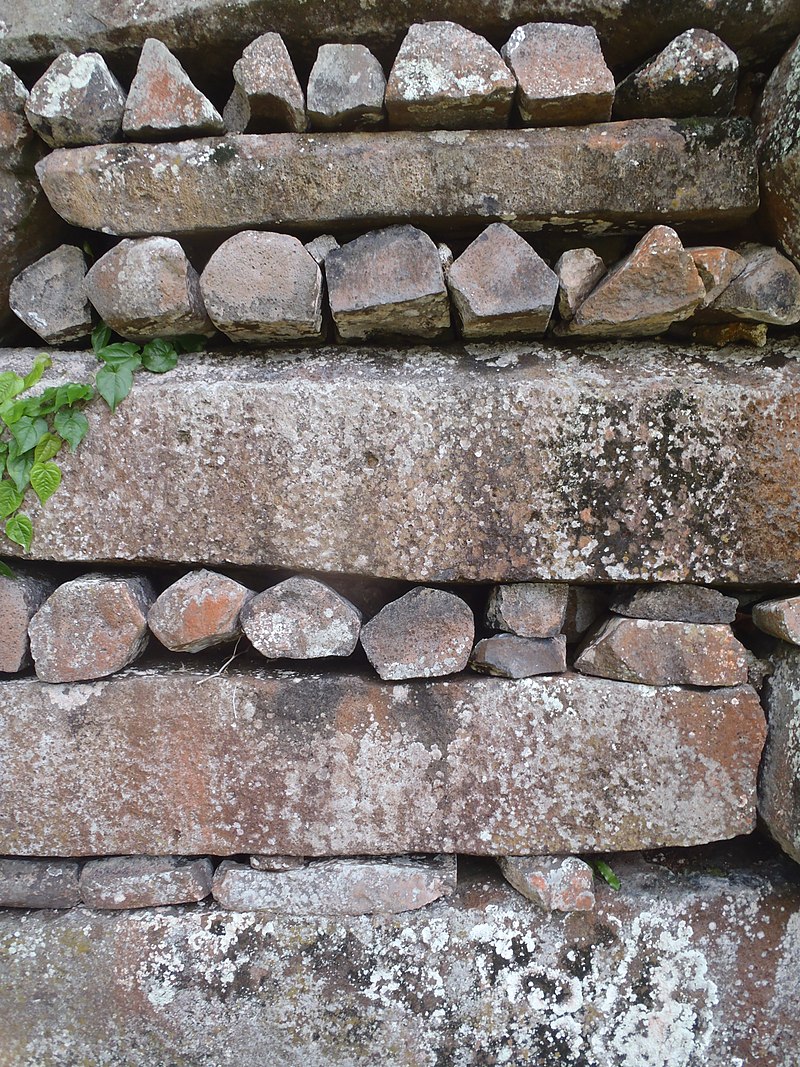 It also doesn't help that most of Pohnpei's history is based on word of mouth. The earlier inhabitants of these islands weren't too keen on documentation but had a wealth of stories they passed down from one generation to another.
Sacred Burial Grounds
One clear thing about how Nan Madol was constructed is that the entire complex has been sectioned into different parts. This shows that the Saudeleurs were organized and thoughtful in planning things.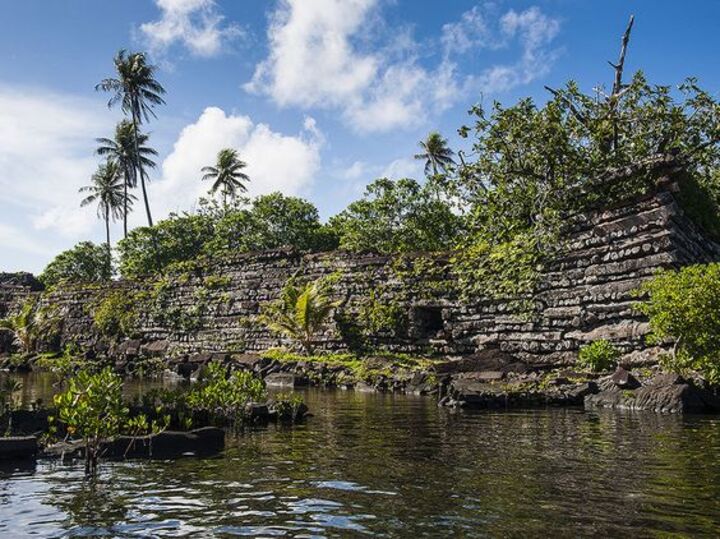 It was clear they had set a huge part of the complex as their sacred burial ground where members of the Saudeleur dynasty were laid to rest. There was a residential area, too, where important people are believed to have lived back then.
All About Control
Yes, it wasn't just the Saudeleurs who lived in the area. It is believed that they also required local chieftains and priests to reside in Nan Madol to have better control over the people of Pohnpei. They considered Nan Madol as the political seat of power.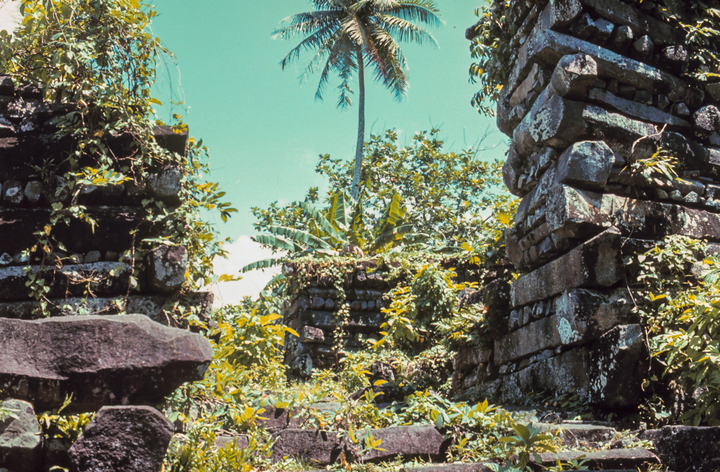 There were also commoners here who served the rulers and all other important people living in Nan Madol. It is said that the Saudeleurs were cruel rulers, so it's unimaginable what these commoners experienced during their stay there.
Organized and Efficient
Despite the cruelty that the Saudeleurs were known for, it can't be denied that they were highly organized and valued efficiency. This was evident by the way each islet was laid out.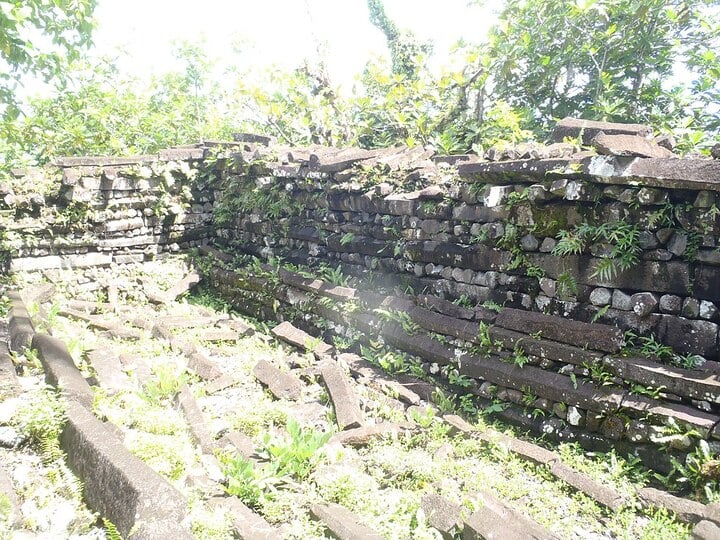 It was evident that each islet was meant to serve one purpose, and how they were laid out made everything flow as seamlessly as possible. For example, some islets seemed to focus on food preparation, while another was solely for producing oil. Meanwhile, one islet showed traces of being the center of construction.
A Significant Population
With over 90 islets in total, plus a specific function for each one, it's safe to say that Nan Madol must have had a significant population, especially during its glory days. It would have taken an entire village to have the workforce required for each islet to be fully functional.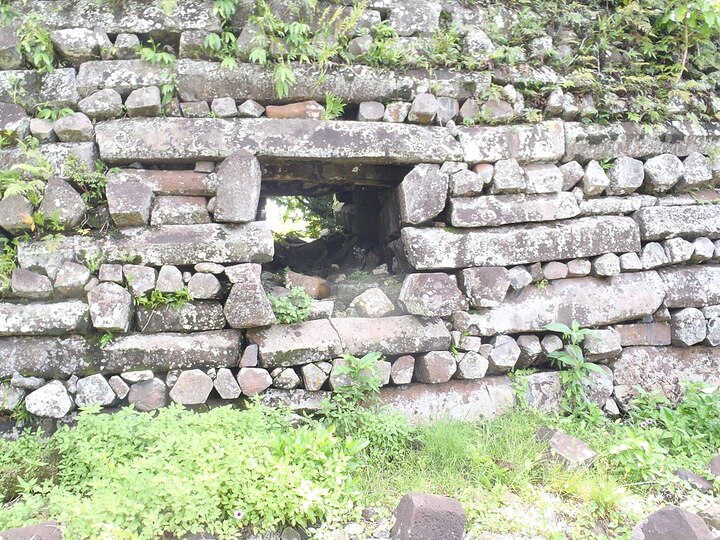 Based on the evidence, an estimated 1,000 people (or more) lived within the Nan Madol complex. This was a time when Pohnpei barely had 25,000 inhabitants all in all. 
No Food or Water Source
Although there were islets that could produce goods, it was also obvious that they did not provide a good source of fresh food and water. This means that aside from the servants and workers on each islet, others must have been responsible for taking food from Pohnpei and other nearby islands into Nan Madol.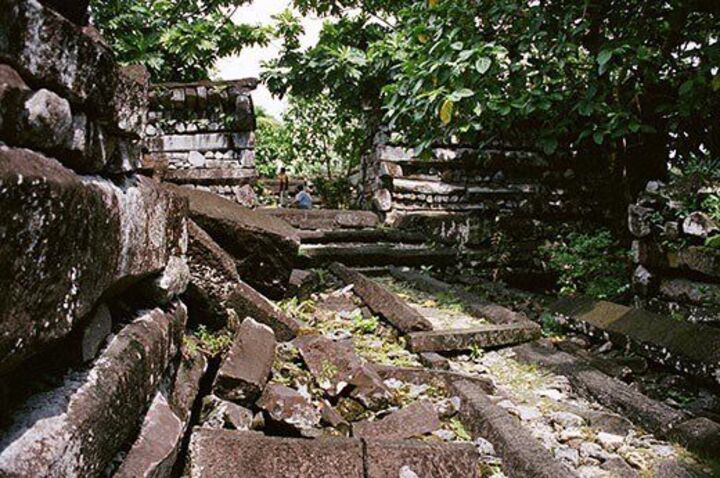 Knowing that there were a thousand people to feed within the floating city, you can only imagine how much food and water were required daily.
A Huge Survival Issue
The lack of food and water alone makes one wonder how the Saudeleurs managed to stay in power for an entire millennium. Of course, it's also possible that the thought of starvation might have been used as a tool to keep everyone in check–especially the people staying within Nan Madol.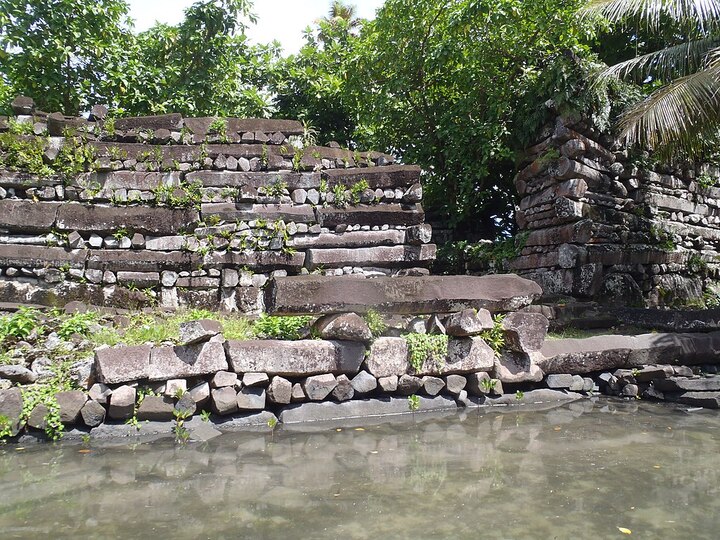 Still, the lack of resources is often theorized as one of the reasons why the impressive city was eventually abandoned. Especially at a time when they didn't have modern tools, it wouldn't have been sustainable.
Other Stories of Its Ruin
The lack of food and water is one theory out of many others as far as the city's ruin is concerned. As always, most stories come from myths and legends passed down for generations.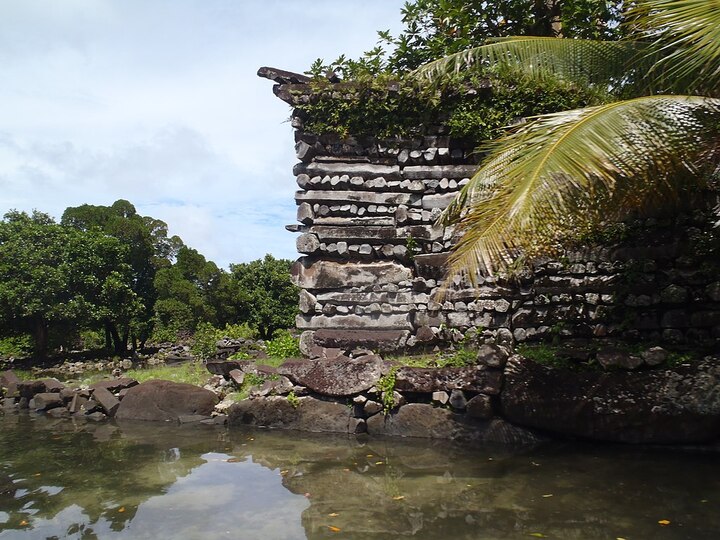 But there was one common name that surfaced from the different legends of Pohnpeians–Isokelekel. It is said that in the 15th century, this warrior implemented a new system that caused the downfall of the Saudeleurs. And with the dynasty's nasty reputation, it must have felt like freedom for the people of Nan Madol.
The Ghost City
News of the bad things the Saudeleurs did remained in circulation for centuries after their demise. The Saudeleurs were also known to be highly religious and superstitious. Many locals believed that these islets are now inhabited by spirits.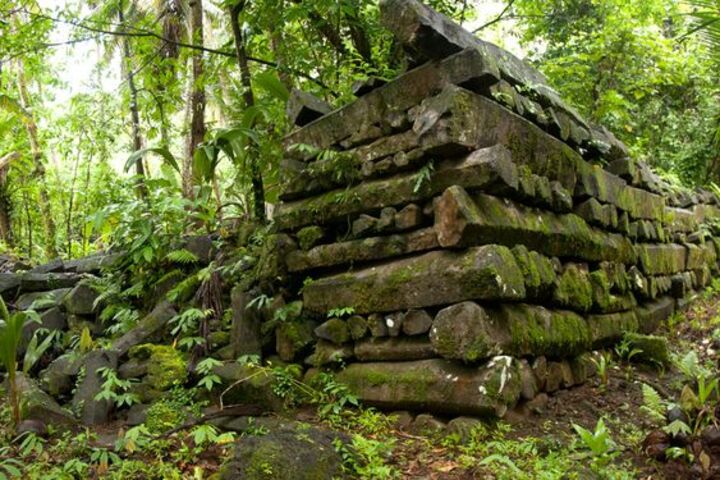 This is why to this day, locals still perform rituals that protect anybody visiting Nan Madol. They also impose a curfew and do not go near the ancient ruins once dark. Ironically, this is the same reason why outsiders love exploring ruins.
A Literary Inspiration
Even though there are bad stories surrounding Nan Madol, the place is still intriguing and hauntingly beautiful. That's why it has become an inspiration for writers and other artists.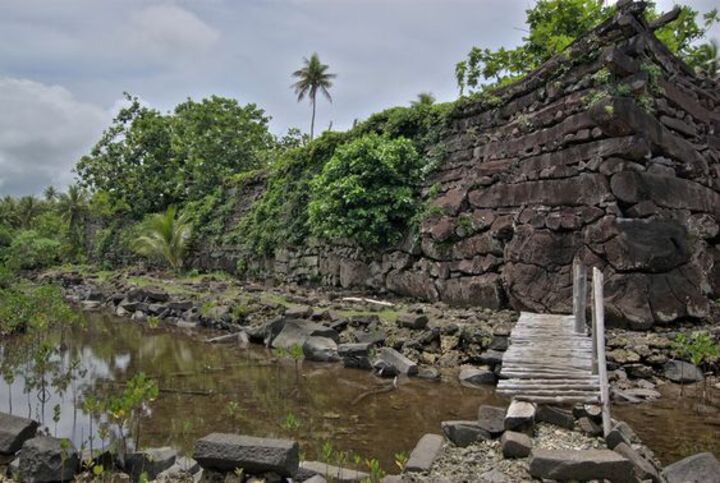 Popular American writer HP Lovecraft admits that his story about a fictional sunken city called R'lyeh was inspired by the location of and the stories behind Nan Madol. This is part of his horror series called Cthulhu Mythos, which talks about an ancient species that ruled the earth before humans were born.
Call of Cthulhu
One specific story in HP Lovecraft's series was called Call of Cthulhu, published in 1928. He mentions Pohnpei here, but instead of talking about Nan Madol (or The Ghost City), he calls R'lyeh the "nightmare corpse city."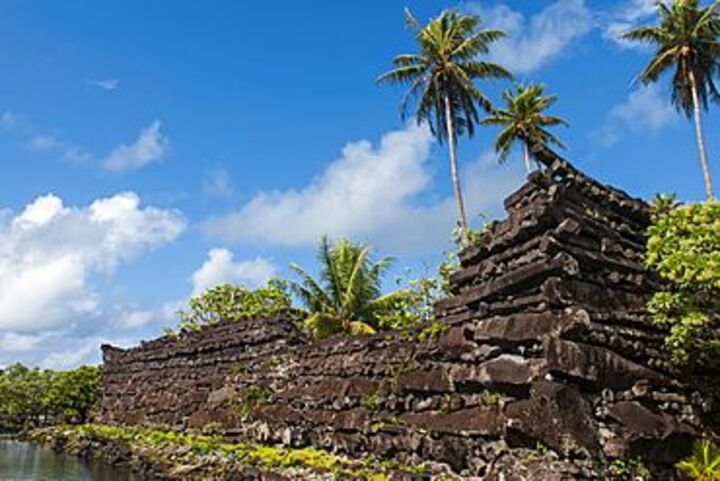 This book eventually inspired a role-playing game launched in 2018. It was released for Microsoft Windows, Nintendo Switch, PlayStation 4, and Xbox One. Though its gameplay does not completely follow the original storyline, it has had enough success in its own right.
Nan Madol Today
Today, the state government of Pohnpei and the Nahnmwarki, the traditional tribal king, claim that the ancient ruins are under their leadership. This has caused a lot of conflicts and friction–especially when it comes to rehabilitation efforts around the area.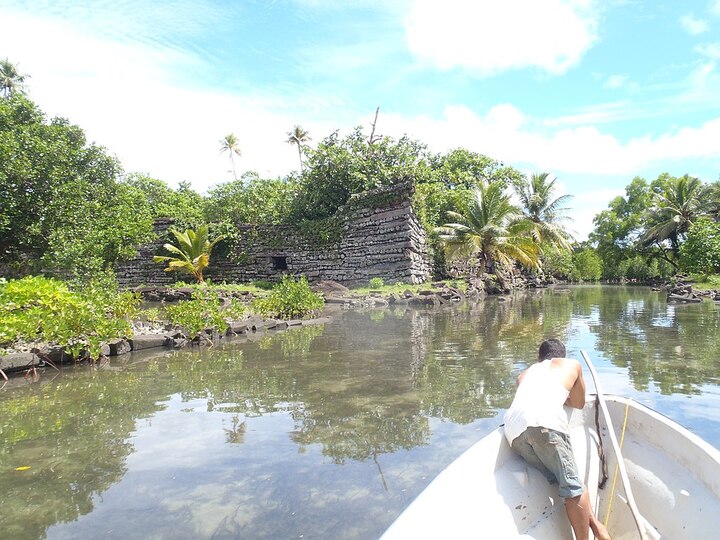 Culture-wise, the Nahnmwarki has closer ties to Nan Madol because he is believed to be a descendant of Isokelekel, the great warrior who overthrew the Saudeleurs. There's also worry that these efforts could disturb the spirits guarding the islets.
Now a Protected Site
A resolution was finally granted and paved the way for Nan Madol's inclusion in UNESCO's list of World Heritage sites in 2016. Although this increased the flow of visitors into Pohnpei, it also means more funding will help rehabilitate the now-protected site.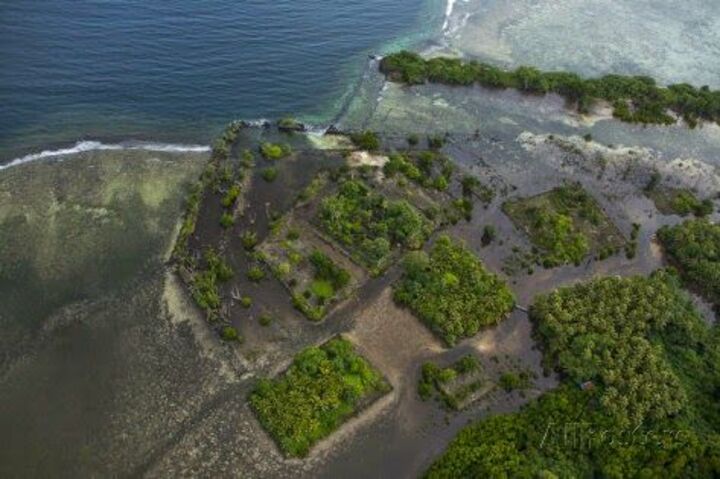 Of course, the challenge is getting to the ruins. Traveling to Pohnpei alone already costs a lot and would take several flights. This means the influx of visitors is primarily adventurers determined to get a glimpse of the ruins.
Other Dangers
Nan Madol also faces several other threats–not just tourism. It is greatly impacted by climate change, with more areas getting submerged because of rising sea levels. The weather is also temperamental in this part of the Pacific, causing faster wear and tear within the ruins. Mangroves are also starting to overwhelm the site.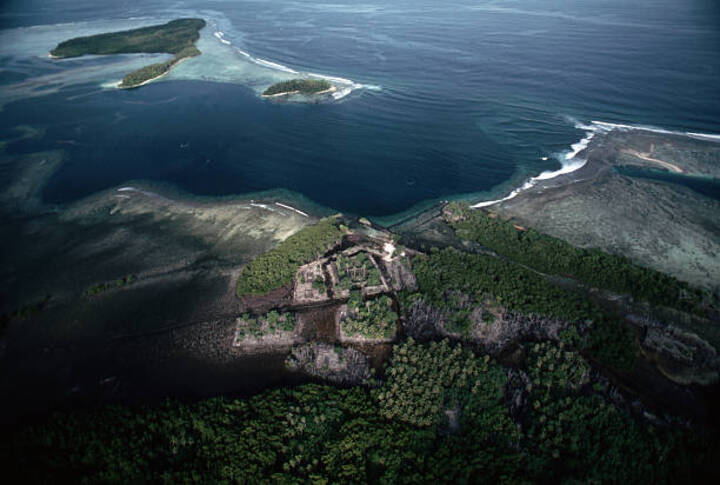 Because of these additional dangers, Nan Madol has also become part of the Danger List for World Heritage sites–making it more challenging to protect.