Could Your Past Obsession Pay Off? These Barbie Dolls Are Now Valued at $432,830
Originally Published on
savvydime.com
and repurposed with permissions
Do you or your grown-up kids have a box of dolls in the attic or in the basement? If so, you could potentially be sitting on a fortune. One of those dolls just sitting there at the bottom of a box could be worth anything from a hundred to several thousand dollars each! Just think—with that kind of money, you could buy a real, life-sized doll house to live in!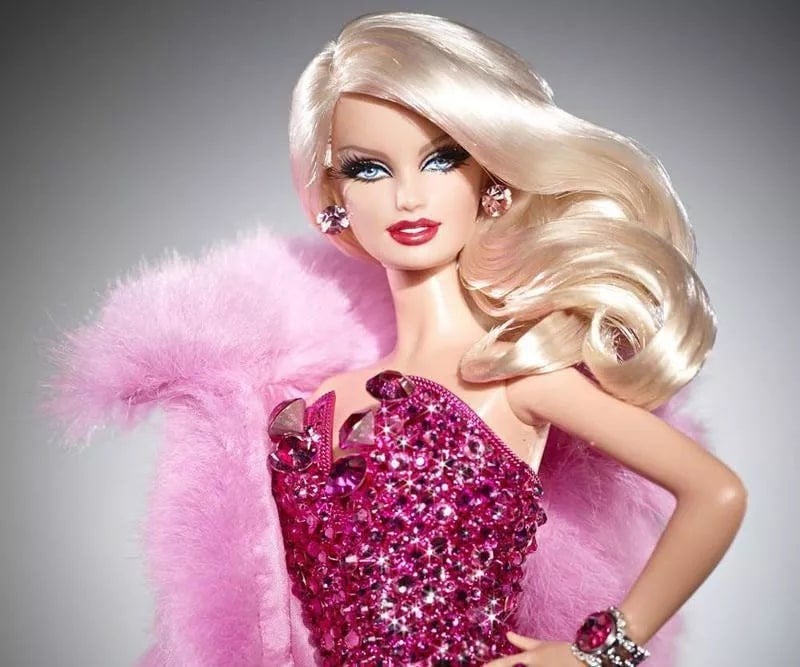 But how did these figurines get so expensive? Since her debut in 1959, Barbie has been collaborating with famous fashion designers and jewelers all over the world. Some of their designs are considered works of art. We've picked out ten dolls collectors want, with prices that range from triple digits to six figures.
The Low End: Totally Hair Barbie ($160)
Only '80s kids will remember this one. Starting at the small scale is this 1992 model, Totally Hair Barbie, of which an incredible 10 million were sold on the international market. Needless to say, it was one of the most popular products Mattel ever sold.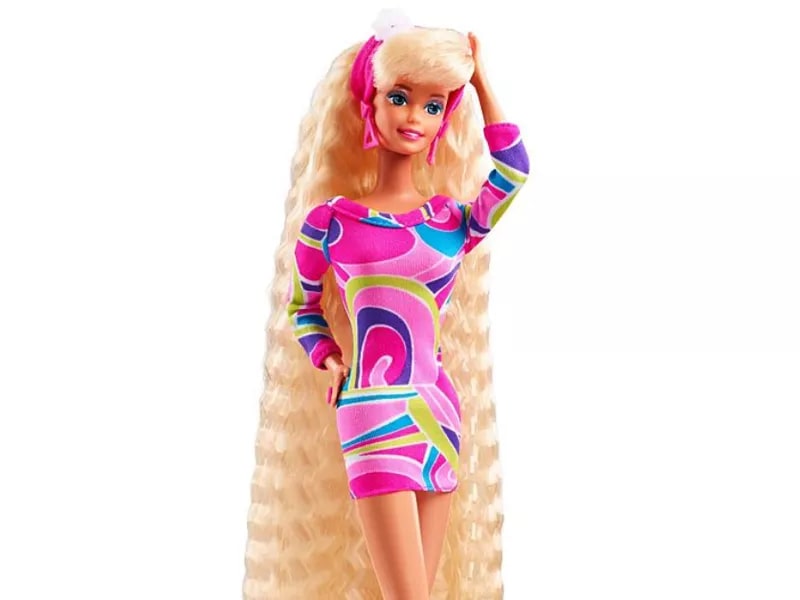 If you still have this model in its box with her styling gel and brushes, you can expect to make upward of $160 dollars on the online marketplace for this funky Rapunzel. Check sites like eBay and Amazon to see how well she's selling.
Doubling Up: Ferrari Barbie ($225)
These prices are firing up faster than a supercar! This Barbie, dressed in iconic Ferrari red, is considered a valuable collectible, and as such, it has been known to sell on eBay for $225 a pop. This one shouldn't be hard to miss with its recognizable color.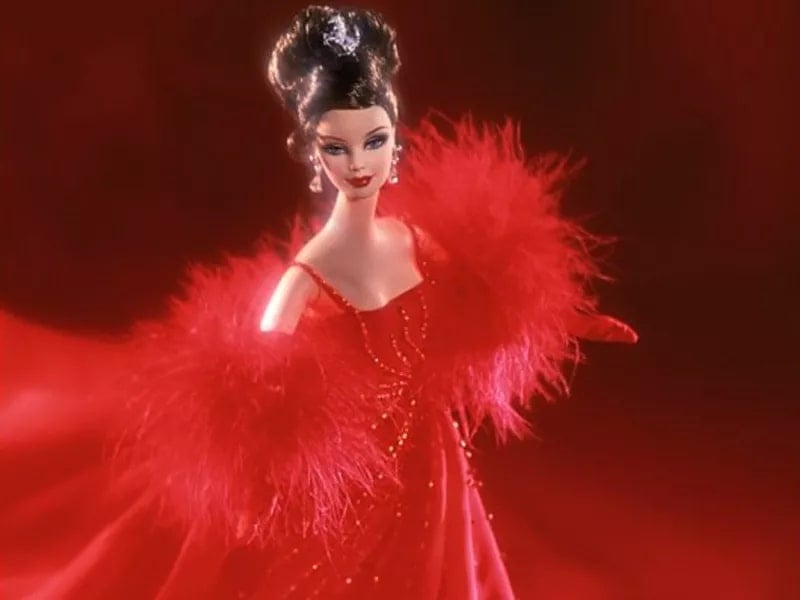 As well as sporting a distinctly red-colored dress, this model can also be identified by the diamante headpiece. If you look closely, it resembles the Ferrari logo. This edition first hit the market in 2000 and has been a sought-after item ever since.
Rising Through The Ranks: Athena ($450)
Take a look at this! This is Barbie, as you probably haven't seen her before! If you have seen her, you may be sitting on a ticket for nearly half a grand. This striking warrior image has Barbie garbed in a golden cuirass, headdress, shoulder plates, boots, and shield.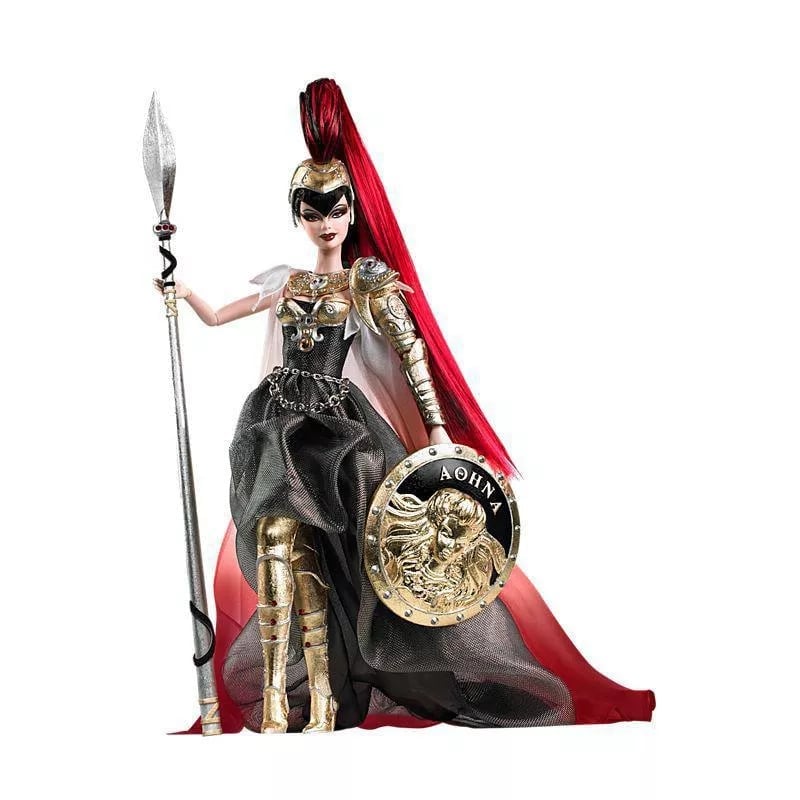 Released in 2010, the Goddess Athena model only came in a limited batch of 5,300 sisters in the Goddess production run, making her extremely collectible and valuable. Athena Barbie is a Gold Label edition, like her counterpart, Medusa, so her value will only rise with time.
Relive The Good Times: Pink Jubilee Barbie ($800)
As you can probably see, this Barbie embodies everything '80s—the shoulder pads, the hair, the glitz, and the glamor—and of course, the shiny silver gown. First released in 1989, it now goes for a handy dandy $800—if, of course, you know where to look. Online stores are a start.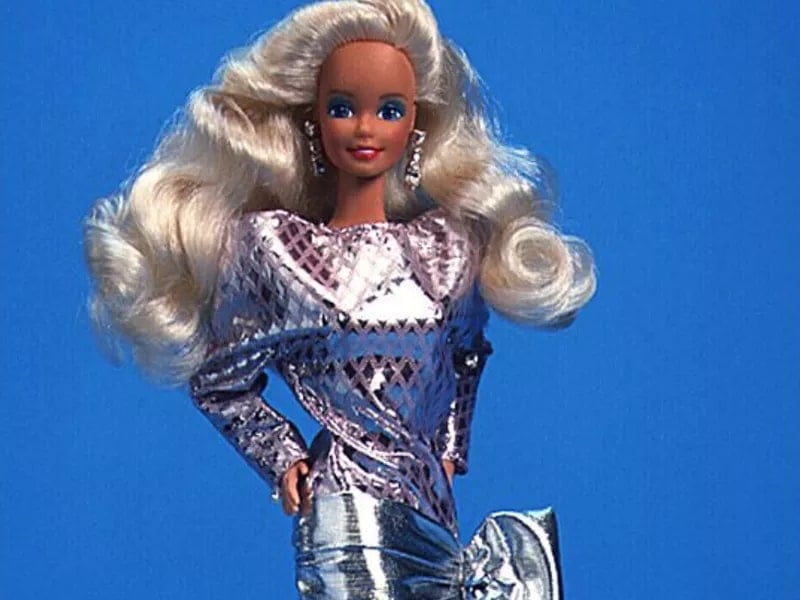 This model is adorned with jewelry, which has obviously added to the doll's price. Perhaps those who are nostalgic for this era will get a kick out of revisiting the fashions of the era, but we'd happily cash in this reminder of vibrant times for a sweet finder's fee.
The Jewel Of The Ball: Dahlia Barbie ($1,000)
Now we're looking at serious money. Find an unopened Dahlia Barbie, and you're looking at a grand disguised as a fabulously decadent plastic ballgoer. Her distinctive floral dress, red hair, and long white gloves easily identify this model.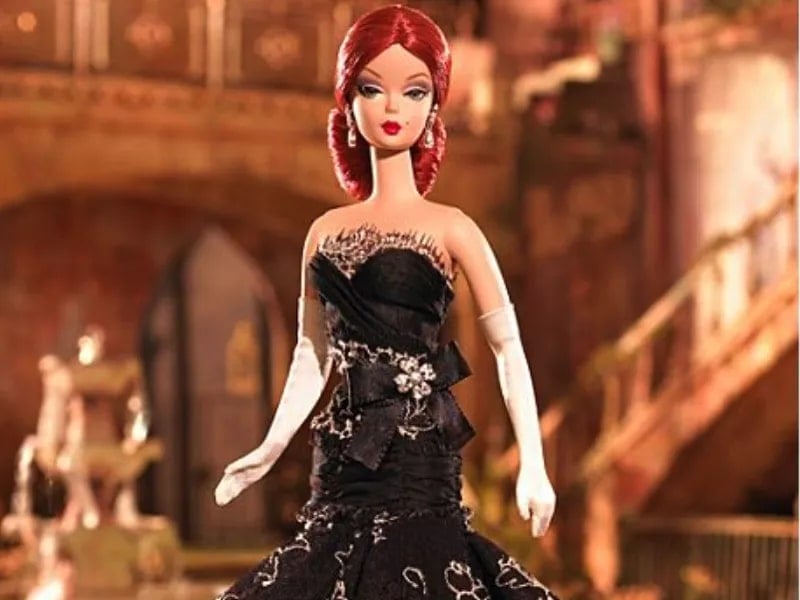 What makes this one so special? This Barbie's brooch was made with Swarovski crystals, so it's not just one for collectors—there are valuable jewels inside. Find one of these in the attic, and you might find yourself off to the ball yourself.
CK Design: Calvin Klein Barbie ($1,400)
Here's a doll 90s kids might recognize. This doll, designed by Calvin Klein, comes in full denim (jacket and cap) and sporty white sneakers. In her box, you'll be able to find a CK-brand backpack. Check out those skirt back pockets!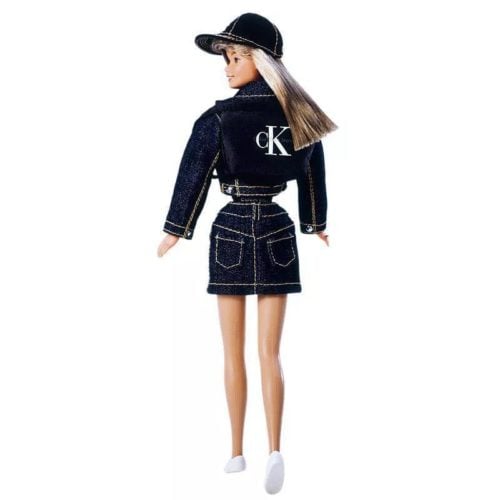 This 1996 all-American throwback might bring you up to $1,400 if in good enough condition. One way to ensure that you're looking at the real deal? Barbie is wearing Calvin Klein underwear—just make sure to ask her before checking first.
Risen From The Grave: Haunted Zombie Bride Barbie ($1,445)
Gone is the breezy smile, blue eyes, and gold-spun hair—this is a startling change of pace from Barbie's usually beautiful, vital aesthetic. Designer Bill Greening came up with this particular Barbie, and as it's quite rare, you'd be very lucky to find it.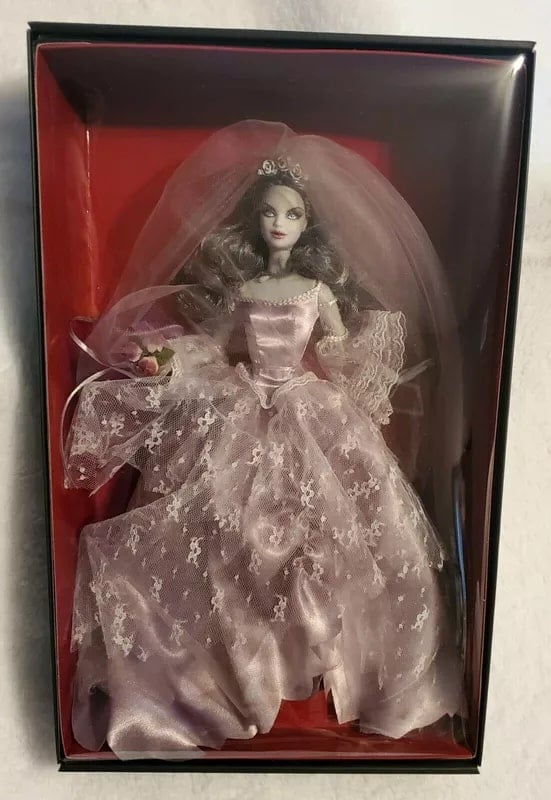 Whereas she was packaged (or interred) and sold for a hundred bucks, this spooky bride now goes for around $1,445 online. Sellers are quite particular about their handling of this piece. Few Haunted Beauty Zombie Bride Barbies have been removed from their boxes.
The Dark Horse: German Bild Lilli Barbie Clone Doll ($3,100)
Sometimes described as the "dark horse" Barbie or Barbie's dark little secret, the Lilli dolls might actually be considered a forerunner of the brand. Produced in Germany in the 1950s, they were meant to depict a cartoon character of the same name with controversial origins.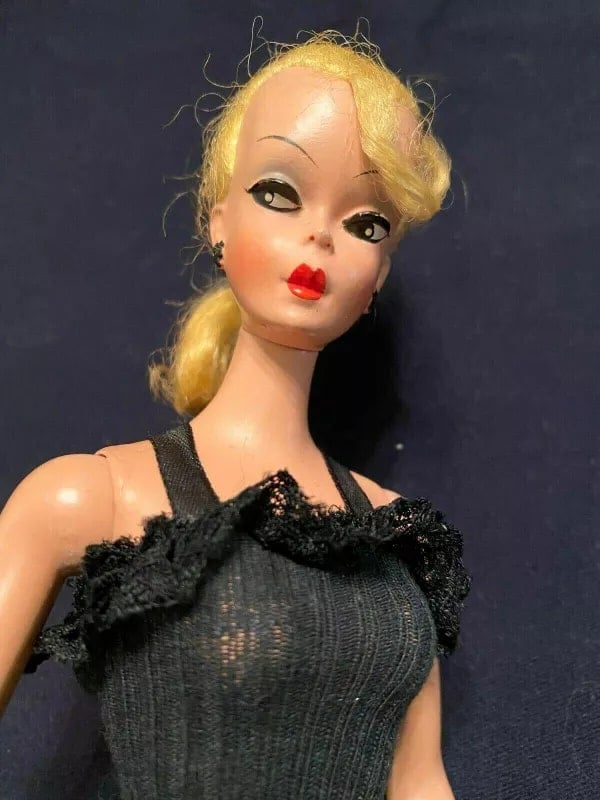 Lilli was a secretary—often dressed in provocative office wear—who seduced older men for their money. One of the co-founders of Mattel found one in Switzerland while vacationing with his wife Ruth and daughter, Barbara. The rest, as they say, is history. One Lilli model—produced sometime between 1955 and 1965—recently sold for $3,000. What a bombshell!
The Original: Barbie ($27,450)
The Barbie you might be familiar with today is a far cry from her original. This is the first Barbie—as she looked in 1959. While she would come to resemble a California Surfer chick type in later years, here she is embodying the classic Hollywood bathing suit and perm style popular at the time.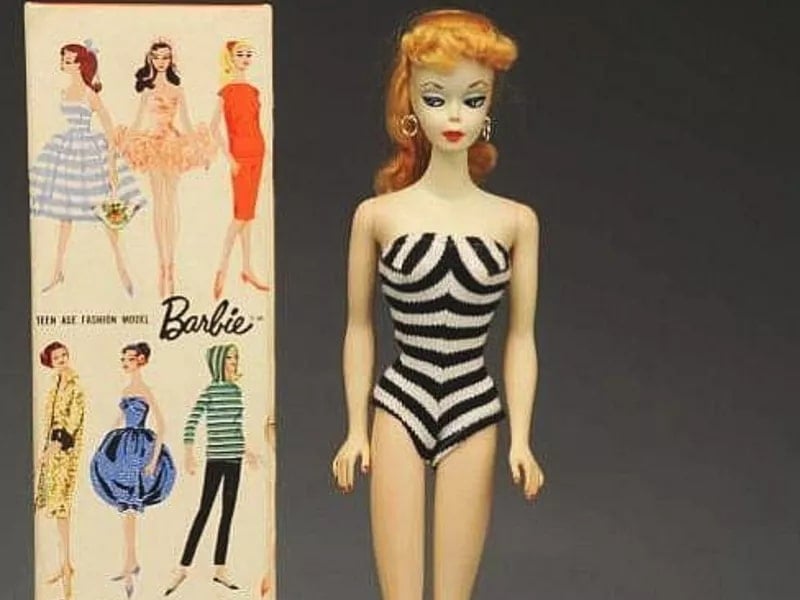 She made over a million dollars on her first run, which was a serious amount of money in her day. She's still got it, though—one of these beauties will turn you a cool $8,000 to $27,450, depending on the edition and buyer. The first edition came with holes on the underside of her feet—so look out for them!
Studded: Barbie And The Diamond Castle ($94,800)
Even if you don't see the collection or historical value of Barbie dolls, you might be able to appreciate this. In 2008, Mattel produced an animated feature film about everyone's favorite plastic Blonde princess. They launched this doll to coincide with the movie's release.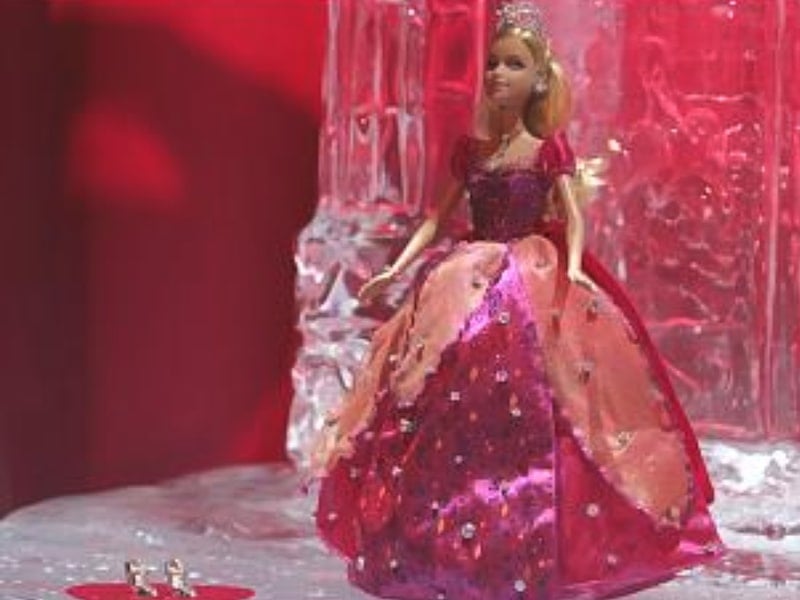 What's so special about Barbie And The Diamond Castle? Well, the film itself was panned, but the doll's dress was encrusted with 318 real diamonds worth $94,800. While you might not appreciate the doll's value, you might be able to find a jeweler who does.