Actors' Amazing Physical Transformations
Are you ready to be blown away by the awe-inspiring weight loss journey of your favorite celebrities? Then this piece is for you. From Hollywood icons to music sensations, these stars have become beacons of inspiration, proving that with dedication and hard work, anything is possible.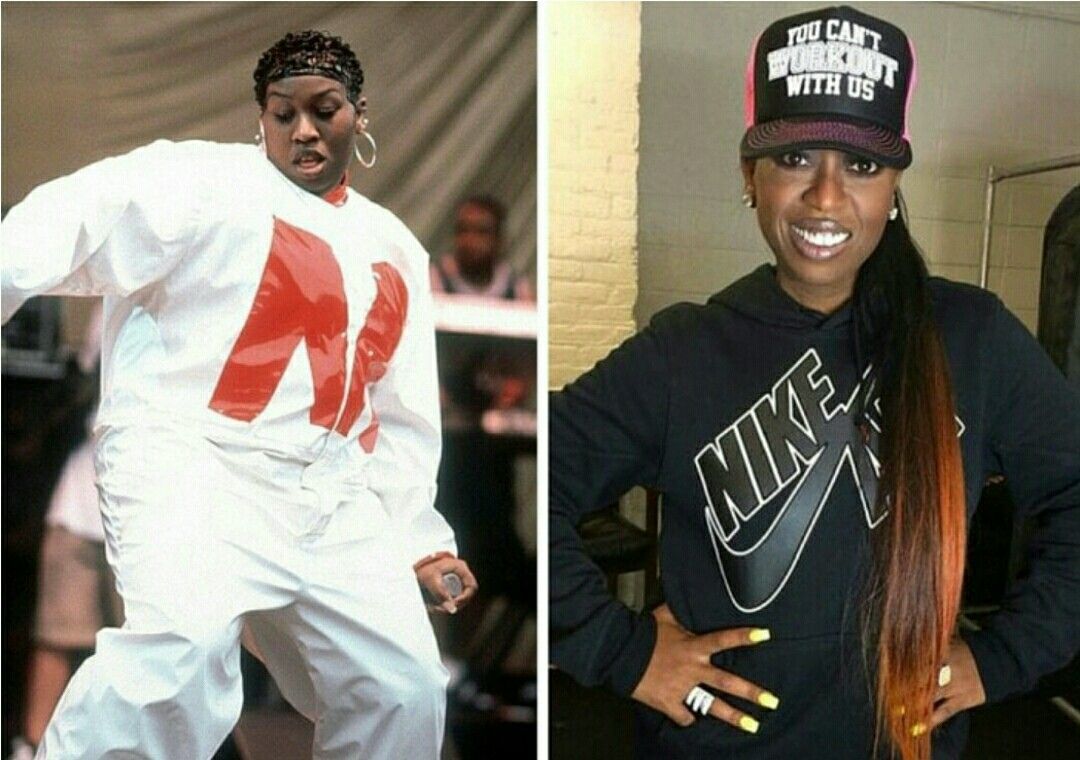 So, brace yourself for the ultimate weight loss motivation as we unveil the jaw-dropping stories behind these remarkable makeovers of these sensational celebrities!
Ethan Suplee: Losing Hundreds and Inspiring Millions
Known for his roles in Boy Meets World and Wolf of Wall Street, Ethan's weight loss journey is legendary. Battling over 500 pounds of weight gain and facing congestive heart failure, he decided it was time to change.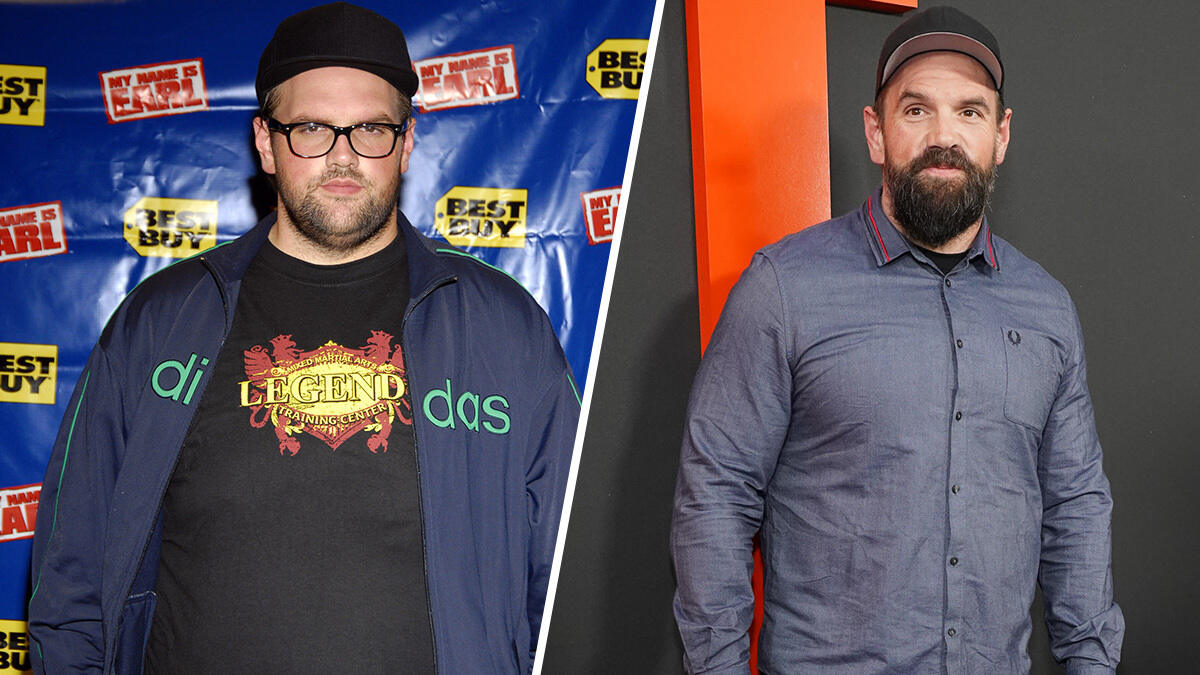 In his quest for healthier life, Ethan not only tackled drug and alcohol addiction but also stood up to his lifelong struggle with binge eating. By 2021, he had lost over 280 pounds, reaching a weight of 225 pounds and a body fat percentage of 11%. Relentlessly, he pushed himself further, aiming for 9% body fat by October of the same year.
Chris Licht: From CNN Powerhouse to Fitness Inspiration
In a headline-making profile, Chris Licht revealed his mind-blowing 50-pound weight loss. From tipping the scales at 226 pounds in 2020, he embarked on a mission to prioritize his health and well-being.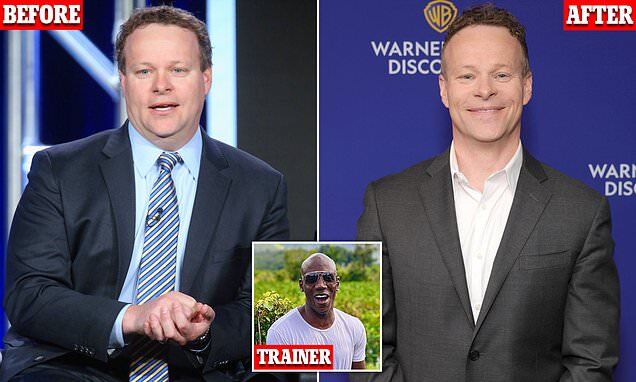 Determined to achieve his desired body, Chris embraced a disciplined habit that included skipping morning meals and rigorous early morning training sessions. However, there was more to his incredible success than meets the eye. By March 2023, he had slimmed down to an impressive 178 pounds!
Billy Gardell: An Unforgettable Weight Loss Triumph
Known for his memorable roles on the sitcoms Mike & Molly and Bob Hearts Abishola, Billy's weight loss journey is extraordinary. At his heaviest, weighing over 370 pounds, he decided to do something about it.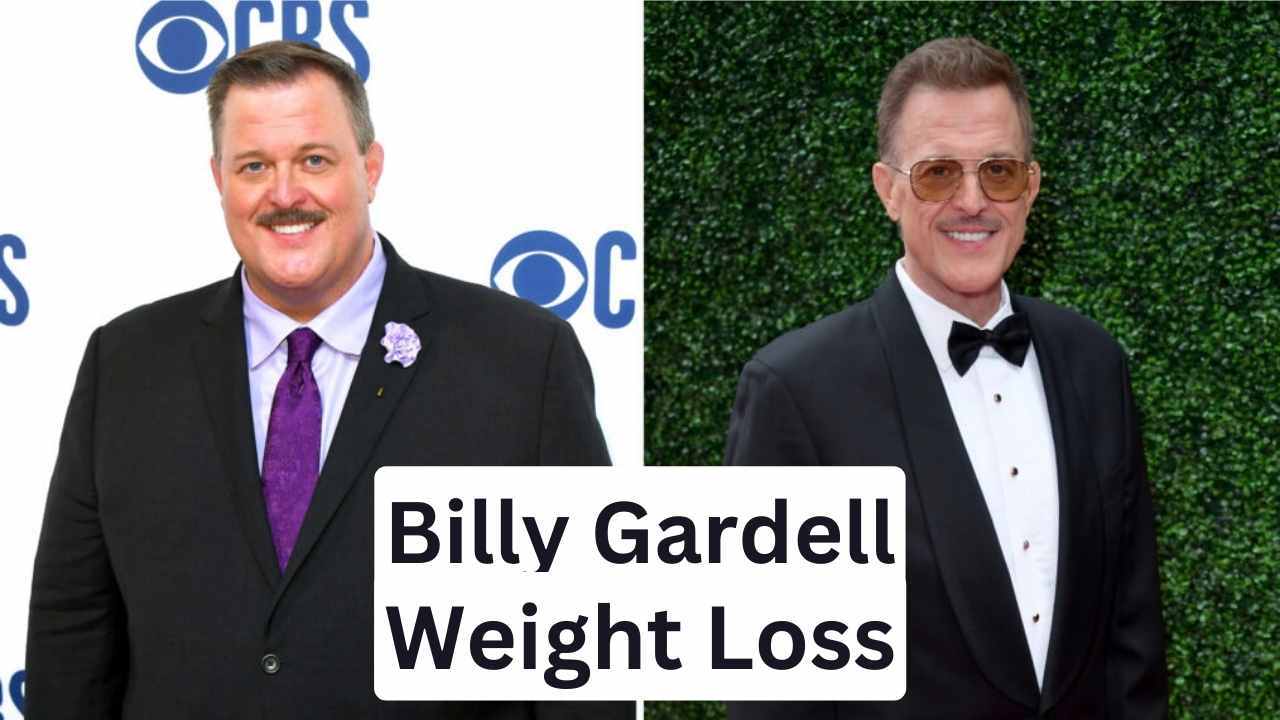 Accepting the advice to undergo a bariatric weight loss surgery, he realized that the real battle lay in his mind. Although the surgery helped his progress, Billy's determination paved the way for his success. Through hard work, a newfound relationship with food, and a commitment to self-care, he shed over 150 pounds. Floating between 205 and 210 pounds, he revealed his remarkable transformation to Entertainment Tonight.
Jessica Simpson: Conquering Fluctuations with Triumph
After welcoming three kids, Jessica's weight became a public discussion. However, she attributed her initial weight loss to Weight Watchers, ditching nearly 60 pounds post-pregnancy. Jessica's determination didn't stop there. Her candid 2020 memoir, "Open Book," revealed her journey to regain confidence. Jessica underwent tummy tucks to address the aftermath of back-to-back pregnancies.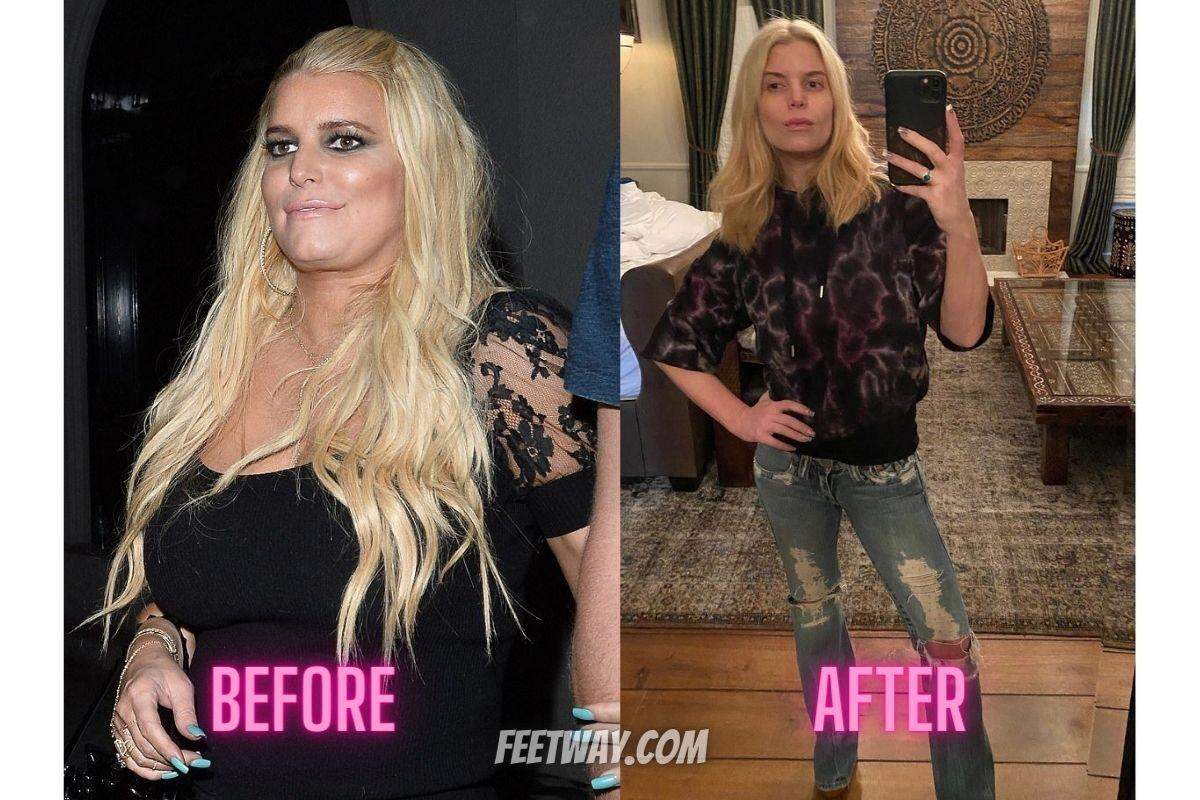 Determined to regain control, she took to social media in September 2018 to announce an achievement of shedding 100 pounds in six months. She worked closely with trainer Harley Pasternak, starting with small steps. With three workouts weekly and following Pasternak's Body Reset Diet, she transformed her body.
Mindy Kaling: Embracing Change and Redefining Beauty
In 2019, she dazzled at the Vanity Fair Oscar Party in a silver Alberta Ferretti gown. Fast forward four years, and Mindy made heads turn again with a different look at the same event. The question remained: How did she achieve such a stunning transformation?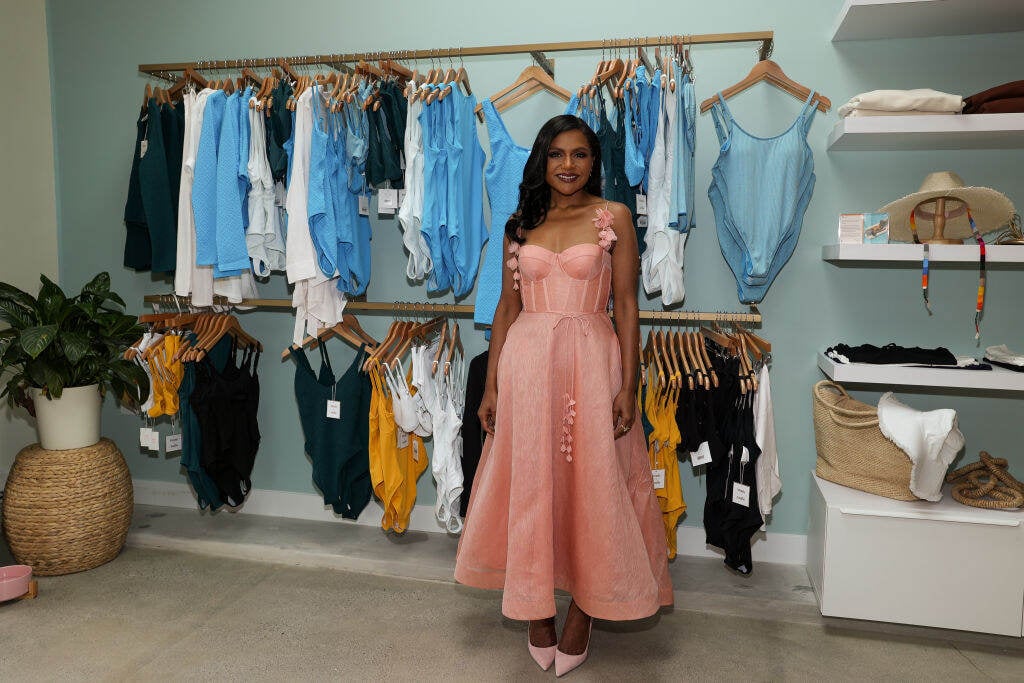 In April 2022, Mindy opened up about her weight loss journey following the birth of her second child. She revealed that she went on an extended maternity leave during the pandemic and focused on her family. She recognized the significance of mindful eating and made conscious choices to slim down. The impressive results of her efforts were revealed in March 2022, captivating the world.
Christopher Schwarzenegger: Improving Health and Conquering Goals
In August 2018, Christopher was captured in Los Angeles, laying the foundation of his incredible journey. Fast forward three years, and Christopher emerged with a slimmer figure, captivating the world with his progress. He showcased his transformation alongside his father and brother in Germany.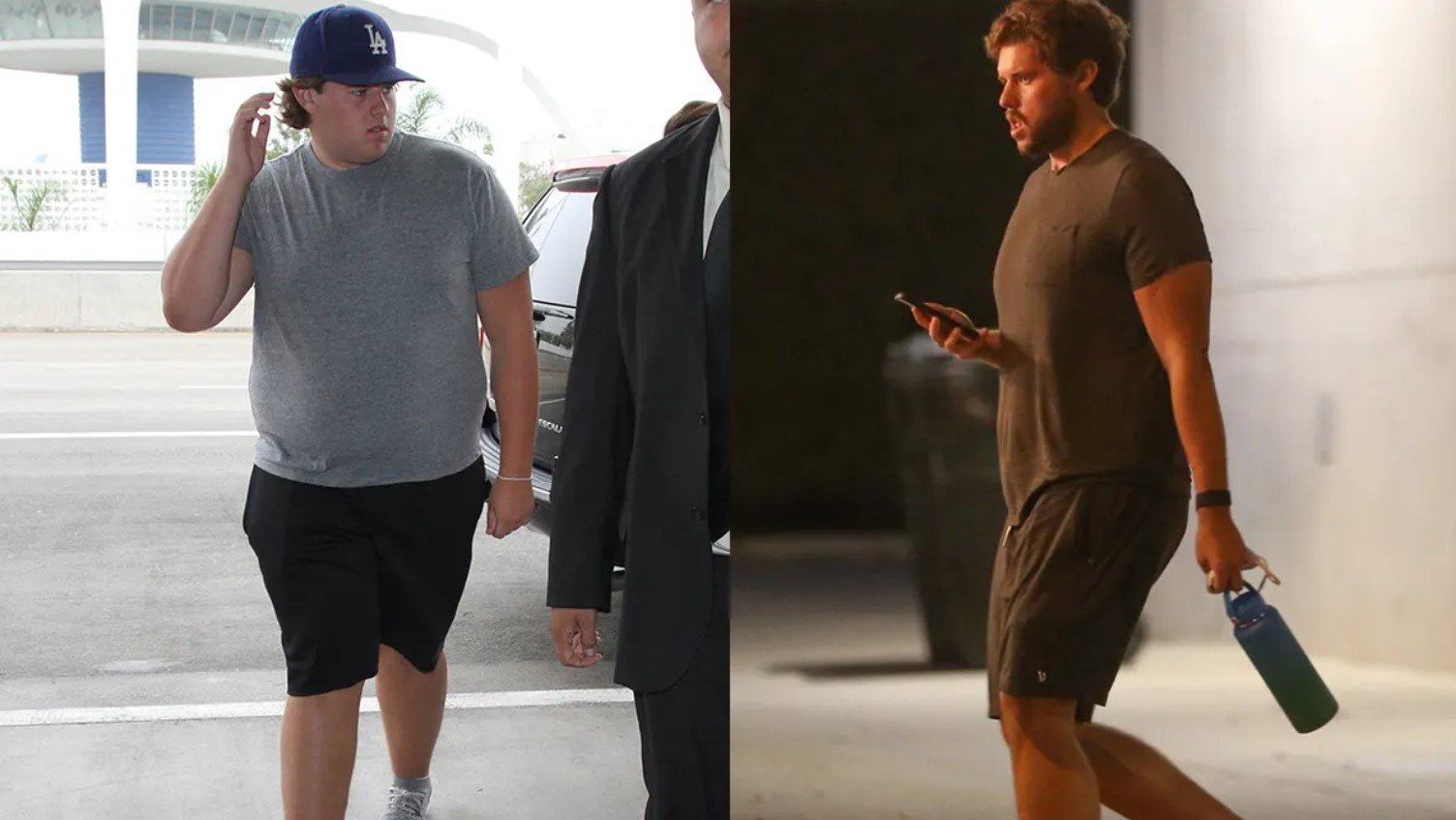 Arnold Schwarzenegger revealed the secret behind Christopher's weight loss. In a heartfelt Instagram post celebrating Christopher's 24th birthday, Schwarzenegger highlighted his son's dedication to various fitness routines, including weightlifting, boxing, stretching, and cycling. His commitment to these goals became the catalyst for his inspiring journey.
Sharon Osbourne: Triumphing Against All Odds
In May 2023, the renowned TV personality shared her experience on The Talk, shedding light on using a popular injectable weight-loss drug. With determination, Sharon embarked on a four-month journey, shedding an impressive 30 pounds.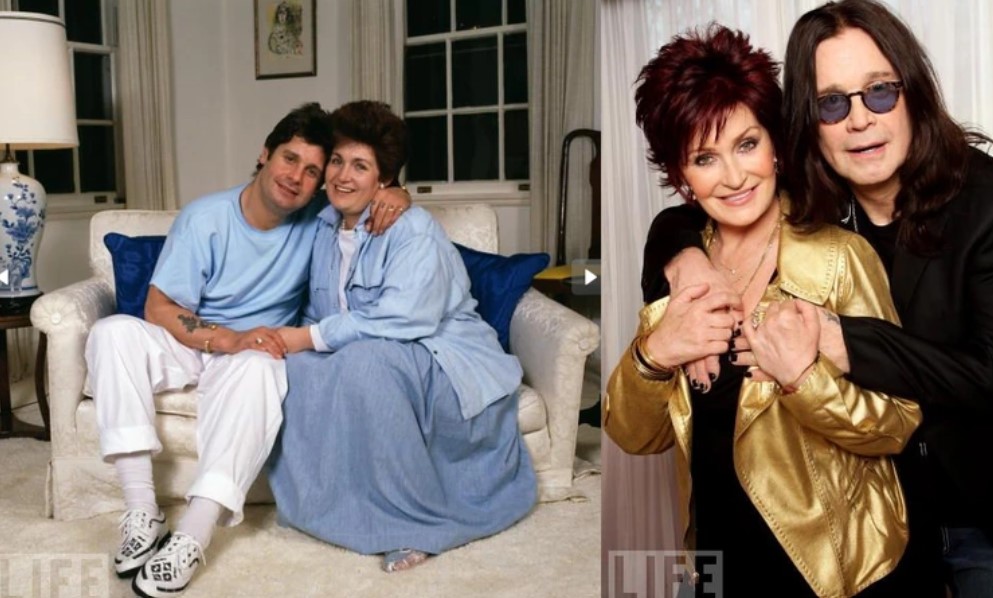 However, Sharon admitted to feeling nauseous and experiencing stomach discomfort during the first few months. Despite the obstacles, her commitment paid off. Even after returning to a normal eating routine, she confidently revealed that she hadn't gained a pound.
Rebel Wilson: From Red Carpet Stunner to Inspiring Health Journey
Rebel's commitment to her weight loss and health transformation is truly remarkable. In April 2016, Rebel started her fitness journey with a luxury boot camp, sharing her progress on social media. The dedication didn't stop there, though.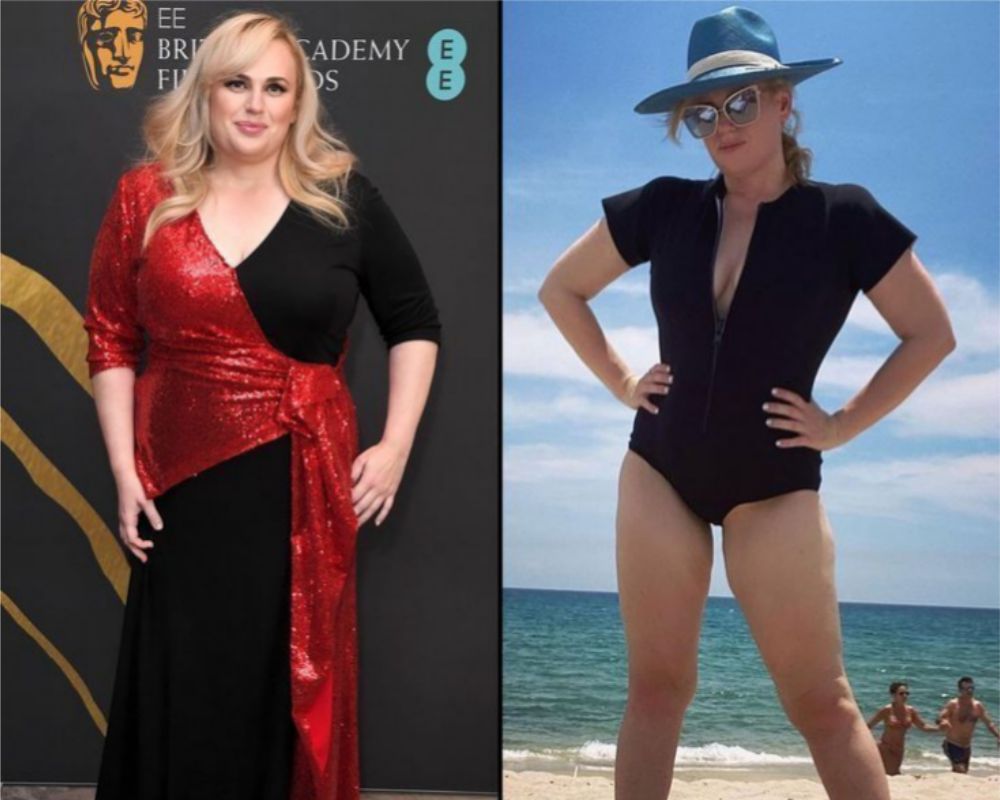 She declared 2020 "The Year of Health," with a mindset of reaching her goal of 165 pounds by the end of the year. Throughout 2020, she documented her progress on Instagram, motivating her followers with every milestone achieved. Even when she was faced with temptations, she opted for healthier alternatives. With just over 17 pounds to go, she remains focused on her pursuit.
Missy Elliott: An Electrifying Transformation
After her Graves disease diagnosis in 2008, Missy prioritized her health, resulting in a mind-blowing 70-pound weight loss. In recent years, she has chosen to elevate her fitness game and sculpt her physique to even greater heights. In October 2014, Missy showcased a 30-pound weight loss, crediting her success to a healthy diet and Shaun T's T25 workout videos.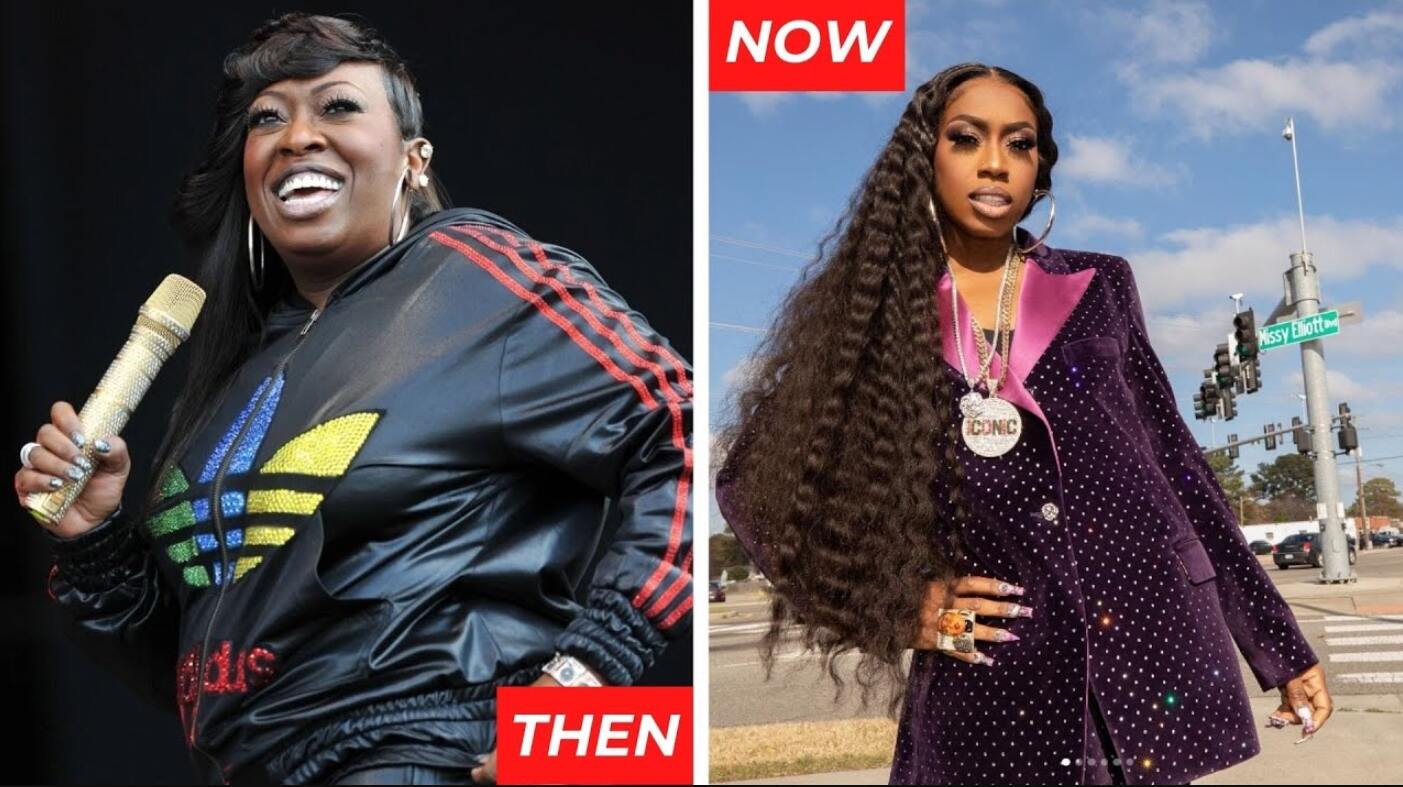 Since then, Missy has maintained her physique, captivating fans with her still-slim-and-trim figure at the 2014 Soul Train Music Awards, just a month after sharing her fitness journey. Her dedication shone even brighter at the 65th Annual Grammy Awards on February 5, 2023.
Wiz Khalifa: Transformation to Chiseled Powerhouse
The renowned rapper took to Instagram on January 31, 2023, to proudly reveal his newly sculpted body. In a series of before-and-after photos, he revealed that working out is his "new addiction."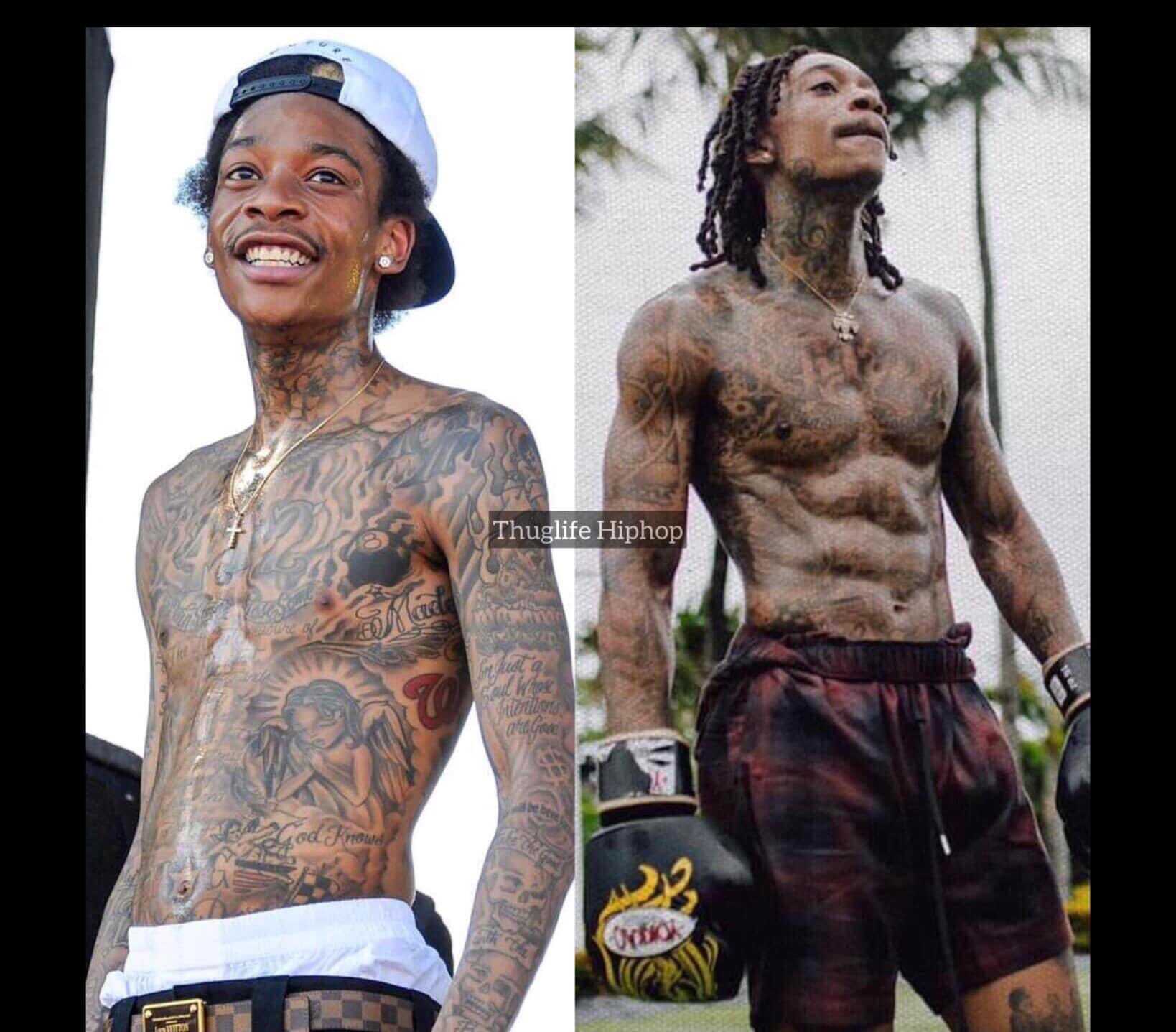 He has embraced a lifestyle focused on fitness, health, and personal growth.
Brittany Cartwright: Shaping a New Reality
Brittany Cartwright, the beloved star of Vanderpump Rules, fearlessly tackles the challenges of post-pregnancy weight loss. Determined to become the best version of herself for her son, she joined forces with weight loss brand Jenny Craige, kickstarting her journey to reclaim her physical and mental well-being.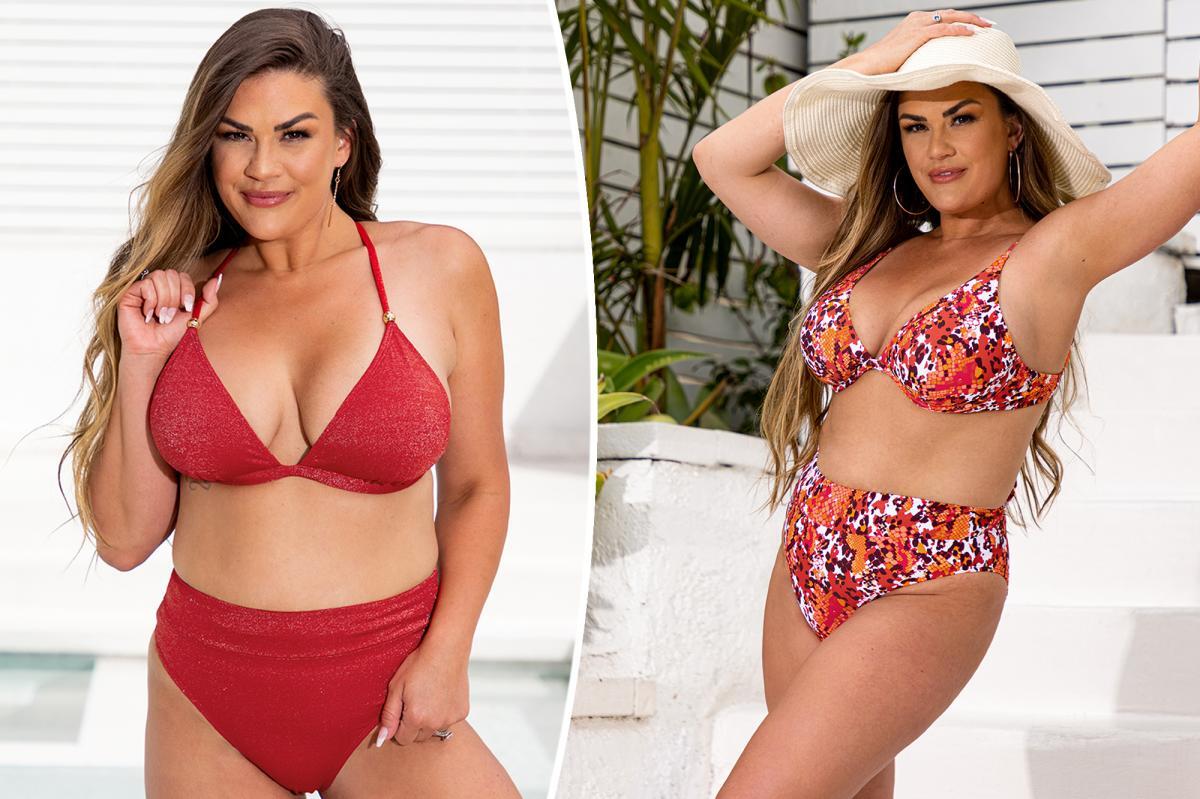 Sharing her progress with a radiant selfie on July 1, 2022, she celebrated shedding an impressive 39 pounds. Her motivation stems from a deep desire to nurture her son and rediscover her vitality.
AJ McLean: From Throwback to Thriving
Backstreet Boys sensation AJ McLean took the internet by storm as he revealed his remarkable weight loss, fitness, and personal growth journey on Instagram. He credited dedication and goal-setting as the catalyst behind his success.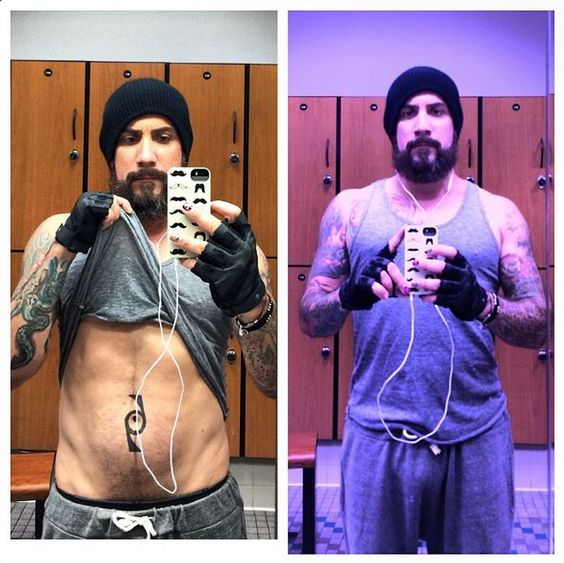 AJ's commitment to a healthier lifestyle and sobriety has yielded jaw-dropping results. Embracing his journey as a lifelong pursuit, he declares, "This is just the beginning!"
David Harbour: Unleashing the Hero Within
Actor David Harbour embarked on a journey to transform his physique for his roles in Black Widow and Stranger Things. From embracing weight gain to play an out-of-shape hero to shedding 75 pounds, Harbour's physical evolution is nothing short of remarkable.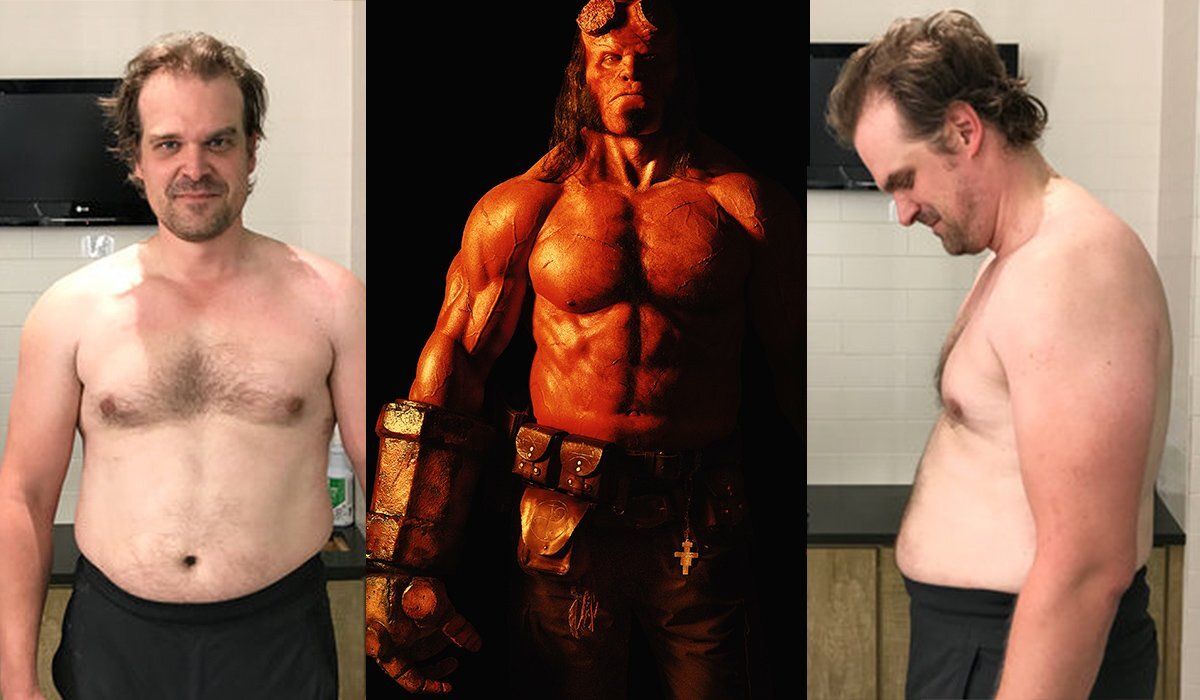 From his portrayal of Hopper in Stranger Things to packing on muscles in Hellboy, he embodies the characters he brings to life.
Simon Cowell: Journey to Wellness
Renowned America's Got Talent judge Simon Cowell made headlines when he revealed his lifestyle overhaul in 2019. After a life-altering fall in 2017, Cowell embarked on a journey that included adopting a vegan diet, leading to a significant weight loss of 20 pounds and an overall sense of well-being.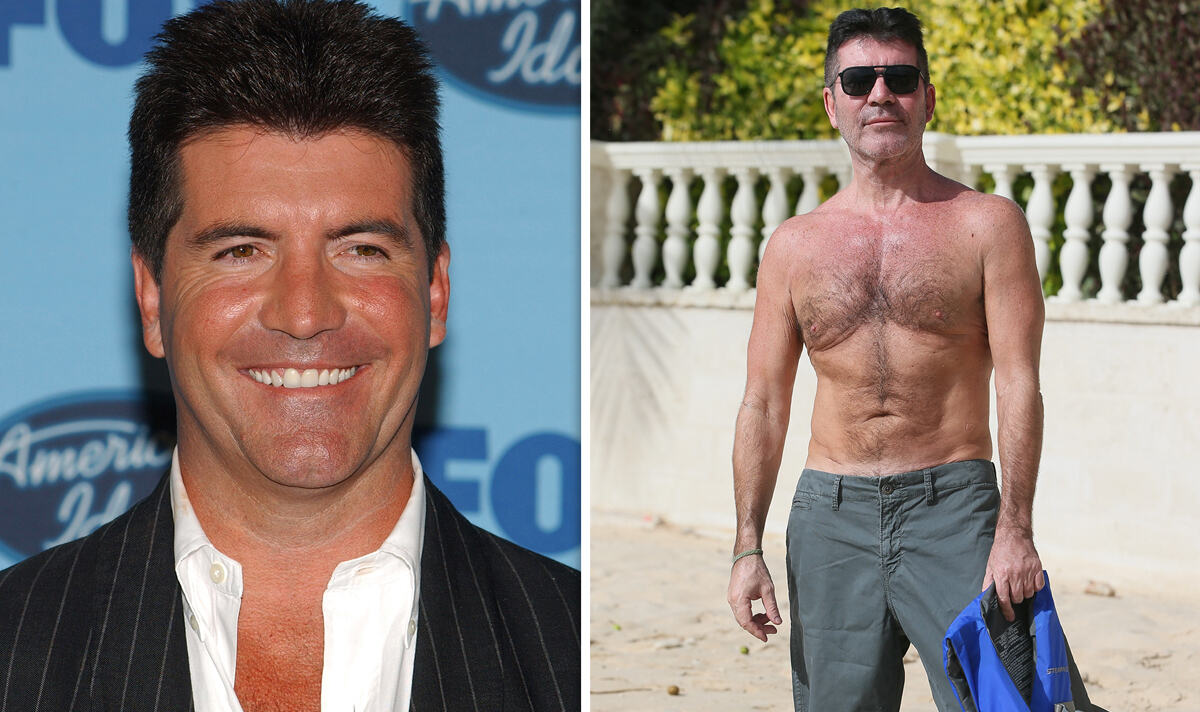 Fast forward to 2020, and Simon Cowell astonished fans once again as he revealed a total weight loss of 60 pounds. His first transformation was evident on the red carpet during the America's Got Talent season 14 live show, showcasing his dedication to a vegan lifestyle.
Tom Arnold: Transformed and Thriving
Tom Arnold took charge of his health and embarked on a remarkable journey, shedding 75 pounds after a wake-up call. After experiencing a mini-stroke in early 2022, he realized the need for significant lifestyle changes.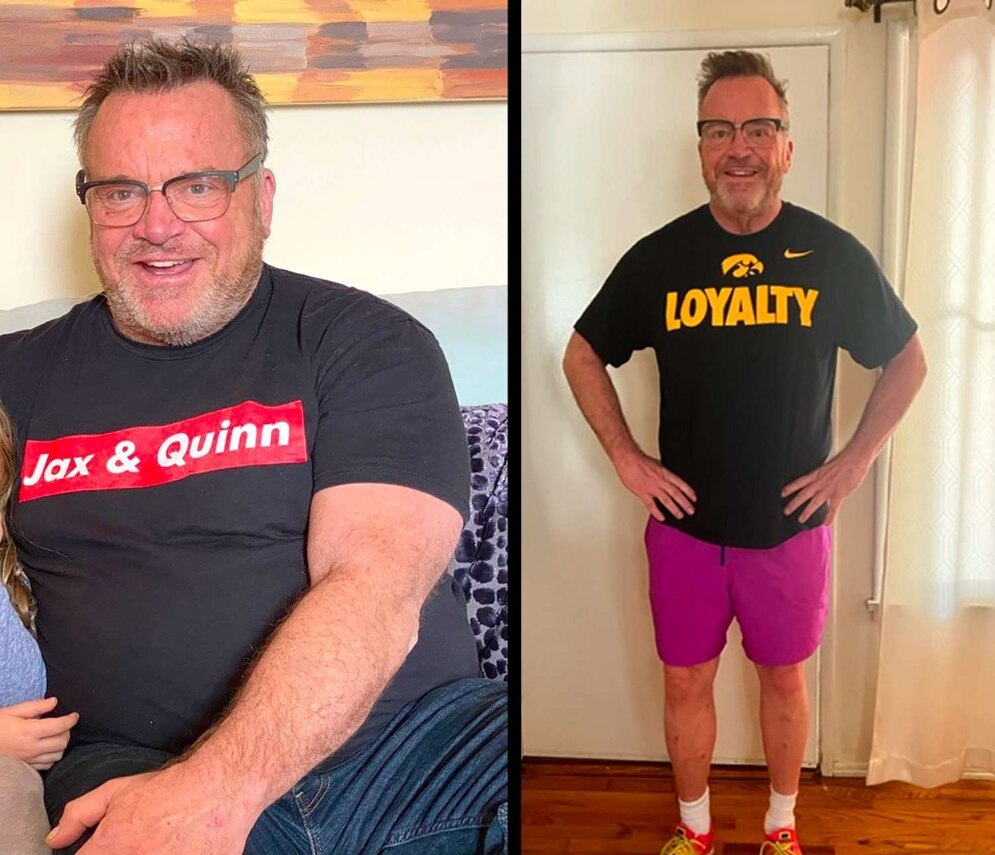 Tom's transformation extends beyond his physique. He has found control by breaking free from using food as an escape. No more relying on food to cope with emotions or stress.