Meet The One-Of-A-Kind Models That Stand Out In The World
Part of what makes our world so beautiful is the uniqueness of each individual. No one is quite the same, which makes each person interesting and beautiful in their own right. It seems the modeling industry agrees.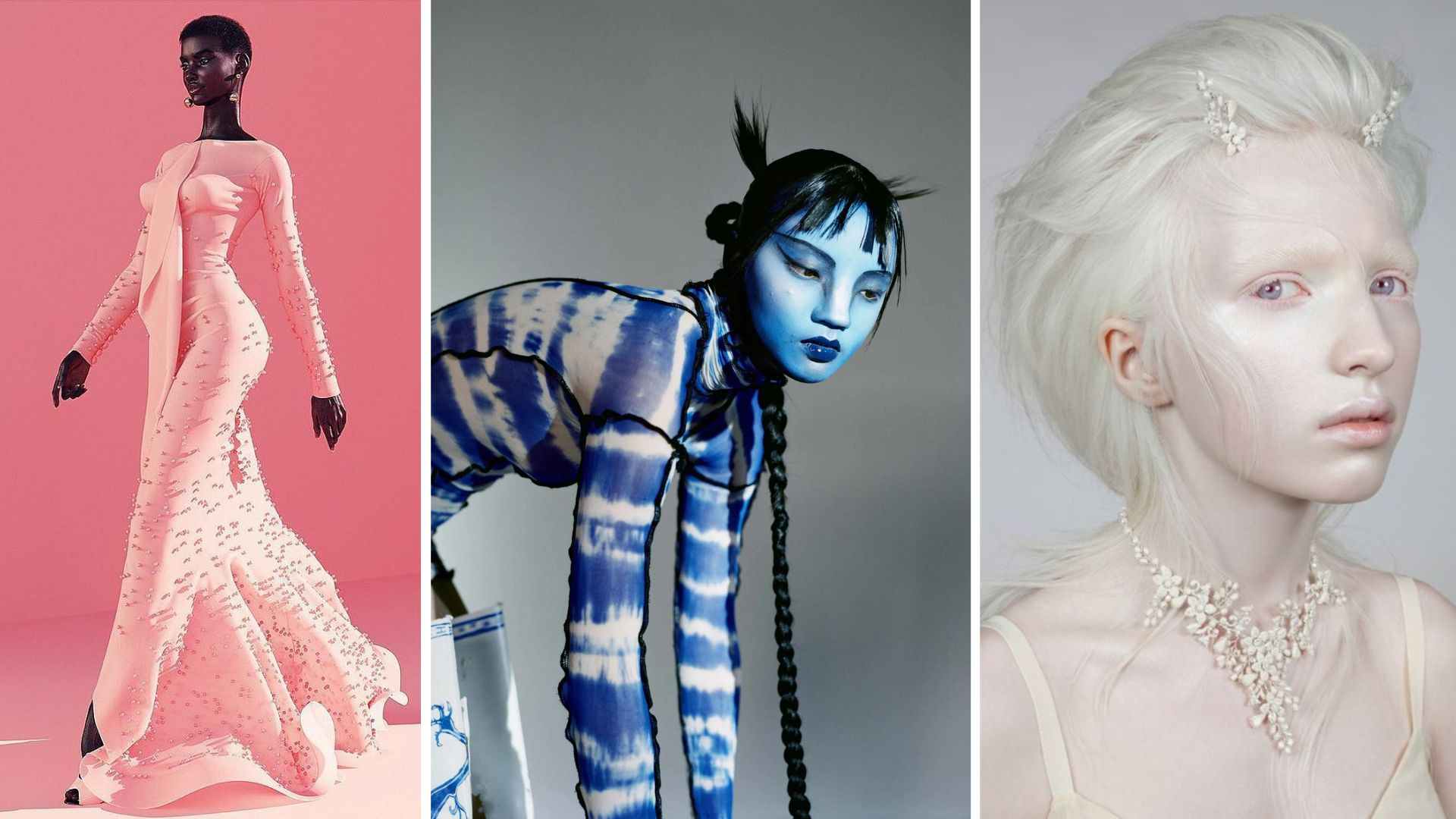 These are some of the most unique models from all over the world that are redefining beauty standards, confirming the importance of representation, and reminding us that we are all beautiful for our differences.
Luke Smith: Pushing Boundaries and Bringing Ice Back Into Style
A lot of what we see in the mainstream media when it comes to modeling and fashion is warm tones. However, this model and stylist from London is bringing back chic with this icey look.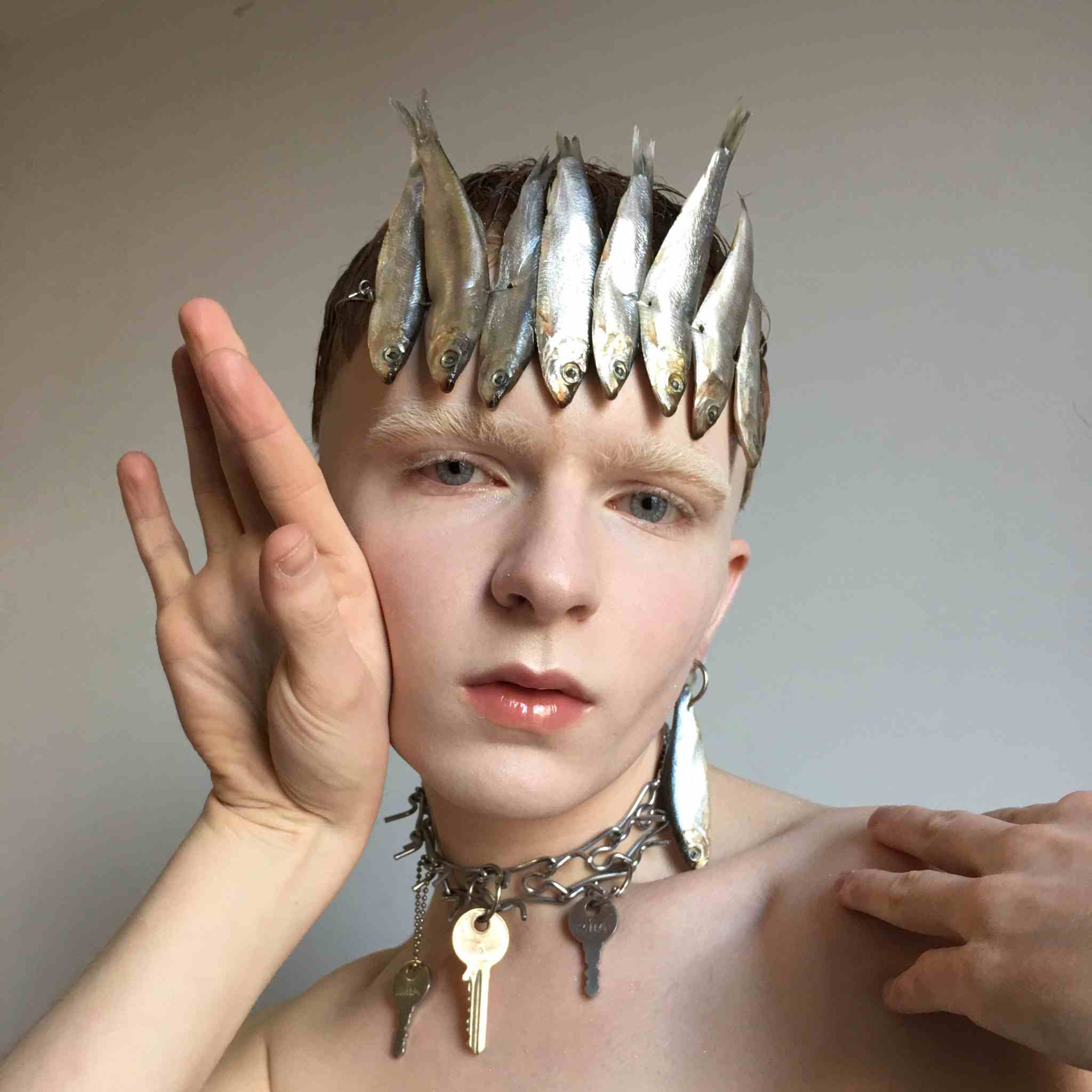 His bleached eyebrows and hair in addition to his light gray eyes really pull attention. Even more so than that, Luke likes to push the boundaries with his looks! We can't say that we would have thought to pair fish with keys as a fashion statement.
Walking in Dior At 19 Years Old
Duan Meiyue is a young model who achieved great notoriety when she walked in the Dior show at only 19 years old! The beautiful model from Singapore has been described as a mannequin.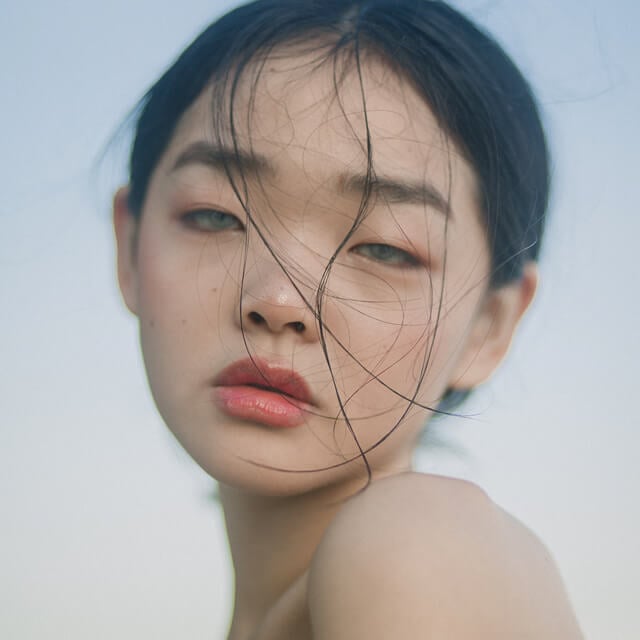 She has experimented with the frost eyebrows as well but is most well known or her versatility as a model. She doesn't shy away from experimenting with different looks, wigs, and even eye colors.
Capitalizing on Her Differences
Daria Svertilova is a model who has made a career for herself by accentuating the features that stand out. The Ukrainian model is most noticeable for her youthful appearance, big eyes, and ears which stick out.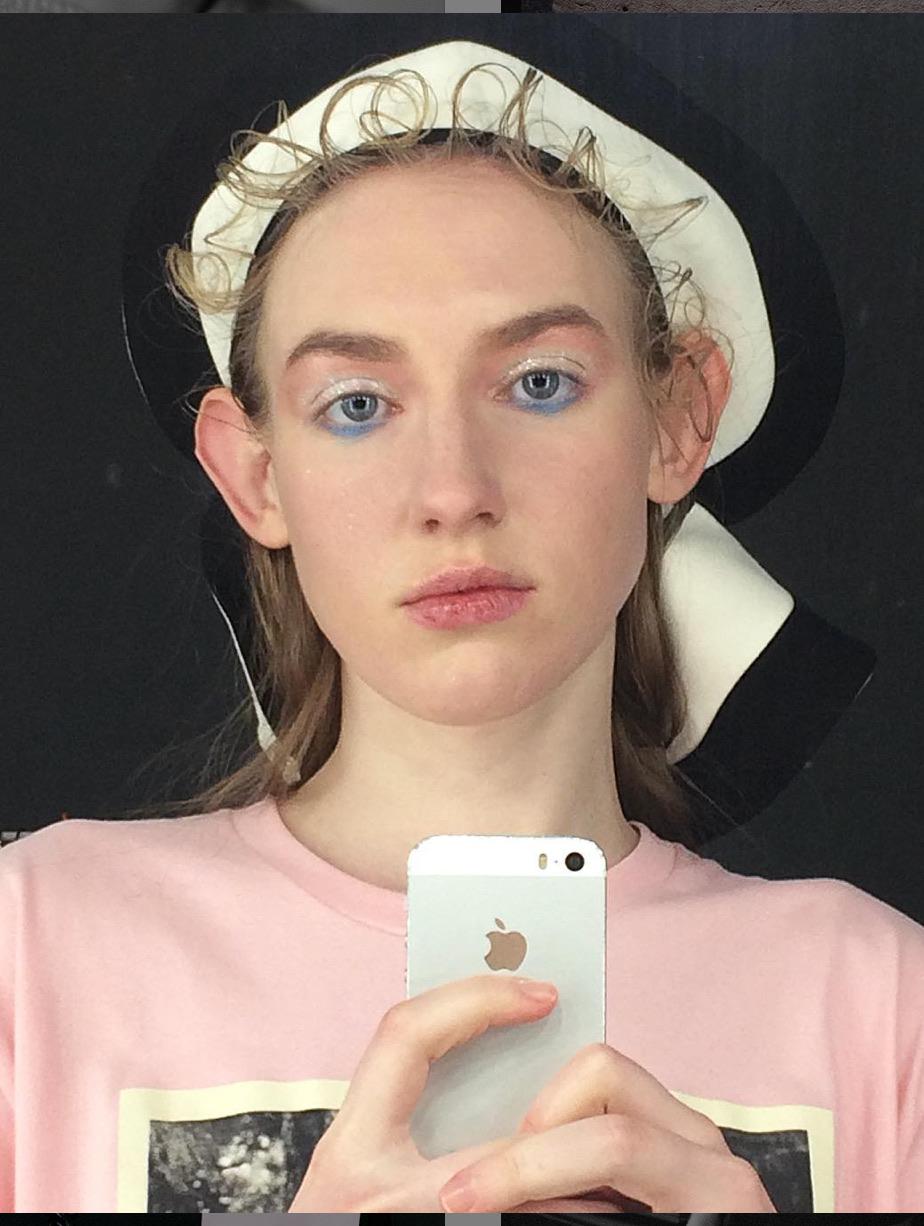 Rather than hide her ears behind her hair, she has them on display in most of her modeling gigs. When she's not spending time in front of the camera, she is behind it since she is a photographer as well as a model. She had worked with tons of major brands such as Dior, Balmain, and Rick Owens.
The Woman Who Refused to Hide Her Smile
Becca Horn is an English model who decided to capitalize on the gap in her teeth. Rather than hide it or have it corrected, Becca turned the gpa in between her teeth into her most distinguishable feature in a modeling career.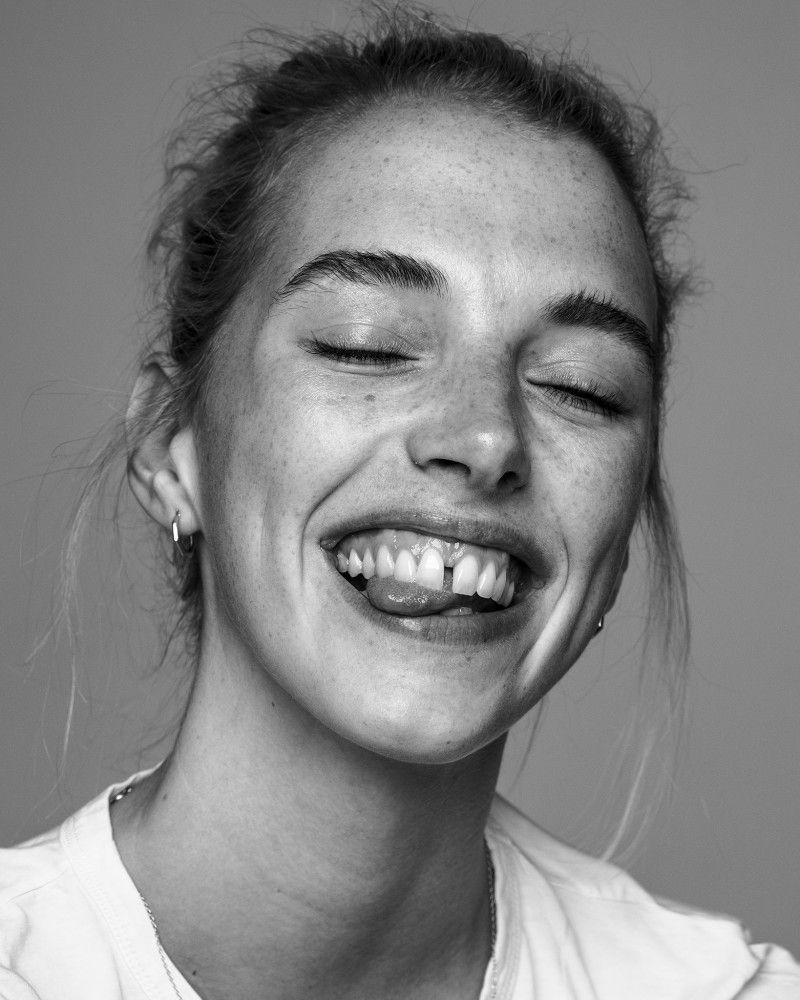 She has no problem poking fun at herself as her Instagram bio reads, "Please mind the gap". The lovely Becca keeps her smile on full display in most of her pictures, reminding us that the things that make us different also make us beautiful!
Coral Kwayie and Her Countless Freckles
Coral is a model from Great Britain that refuses to cover her freckles. The pattern on her face makes her stand out in a crowd. She likes to have her beautiful features on full display.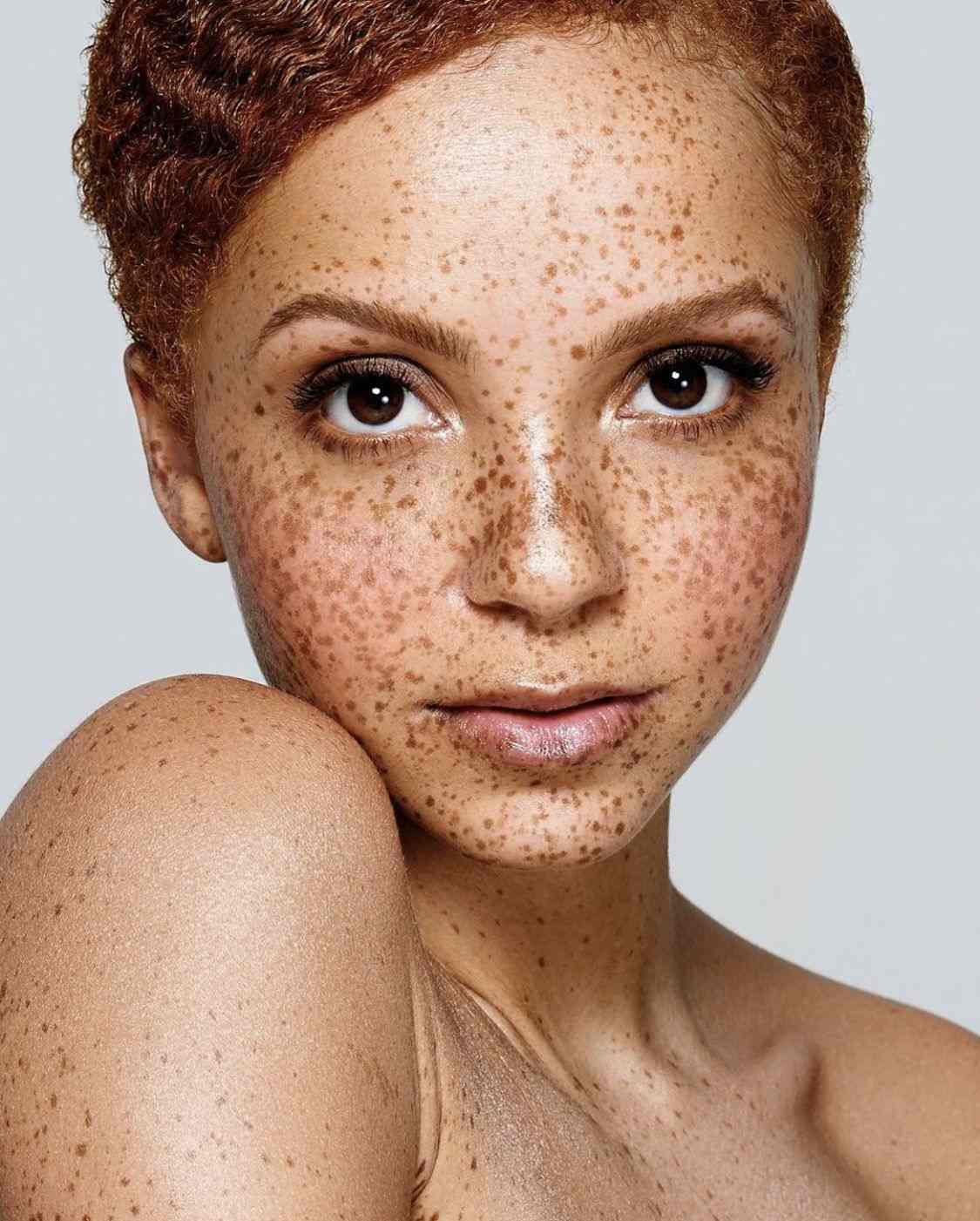 She likes to use minimal makeup on her face to really allow her freckles to shine through. She also appreciates natural beauty and wants to encourage others to celebrate uniqueness in all forms!
Uli Makes Waves at 9 Years Old
Uli was only 9 years old when she entered the world of modeling and started catching big brands' attention for her fascinating features. The Ukrainian model has blue wide set eyes and unique features that helped her get signed to an agency fmr a very young age.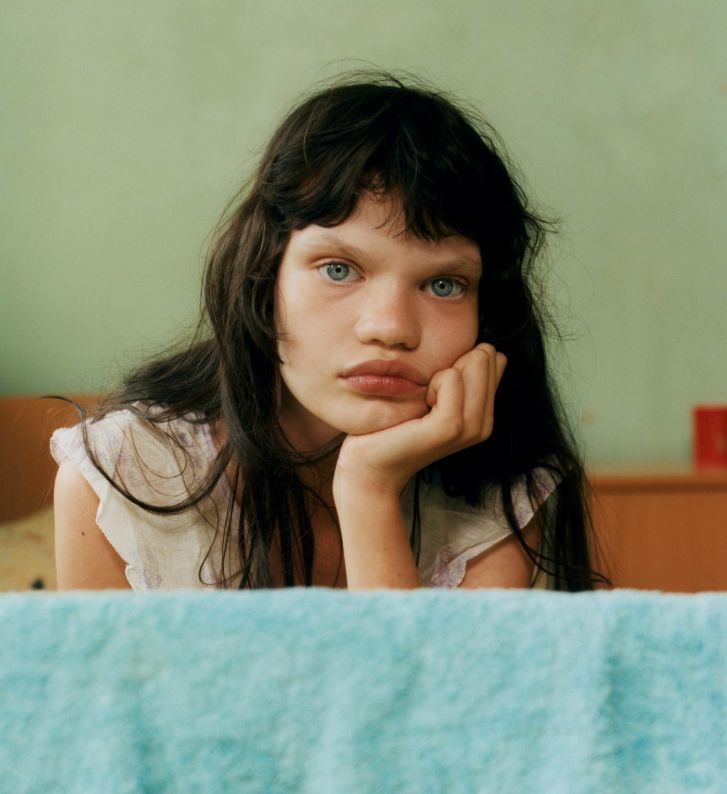 Now, the 13 year old Uli does different modeling projects from high fashion to editorial shoots. We have no doubt that this unique young woman will be making waves in the fashion industry in no time.
Sinéad Burke: A Woman of Many Talents
Sinéad Burke does it all. The woman has completely thrown the old idea that models can only be extremely tall women out the window. She steps in front of the camera as a model but also does some incredibly influential work off-camera as well.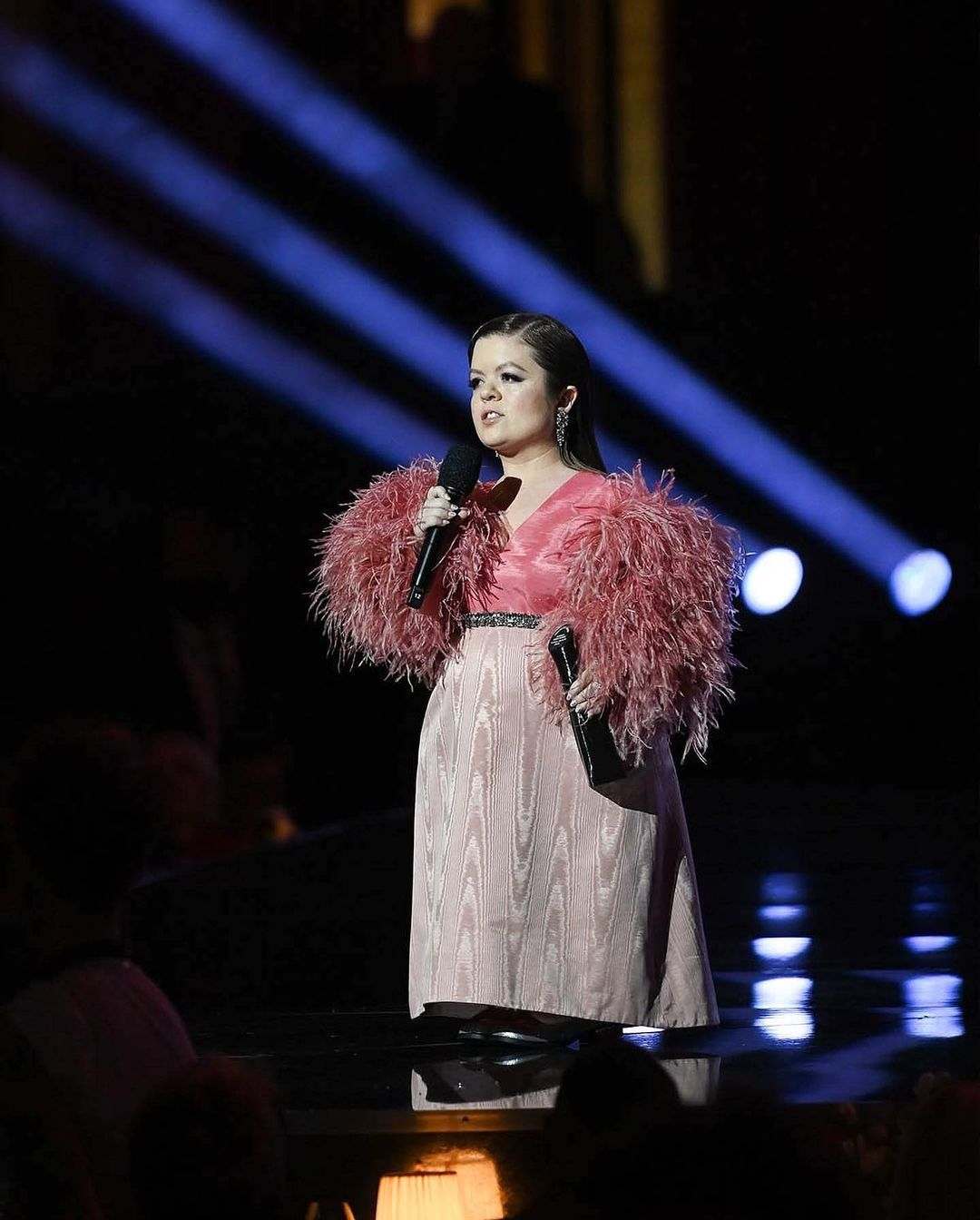 She is an activist and writer and editor for British Vogue. She's fascinated with fashion and modeling but is a business woman behind it all. She owns her own company and continues to break down barriers that still exist in the high fashion world today.
Jessica Hope Fighting Ethnic Stereotypes
Jessica Hope is an American model and blogger who believes the job of a model is not simply to provide aesthetic pleasing. Rather, the fashion industry and the models that work in it should speak out on important topics and use influence for the good of the world!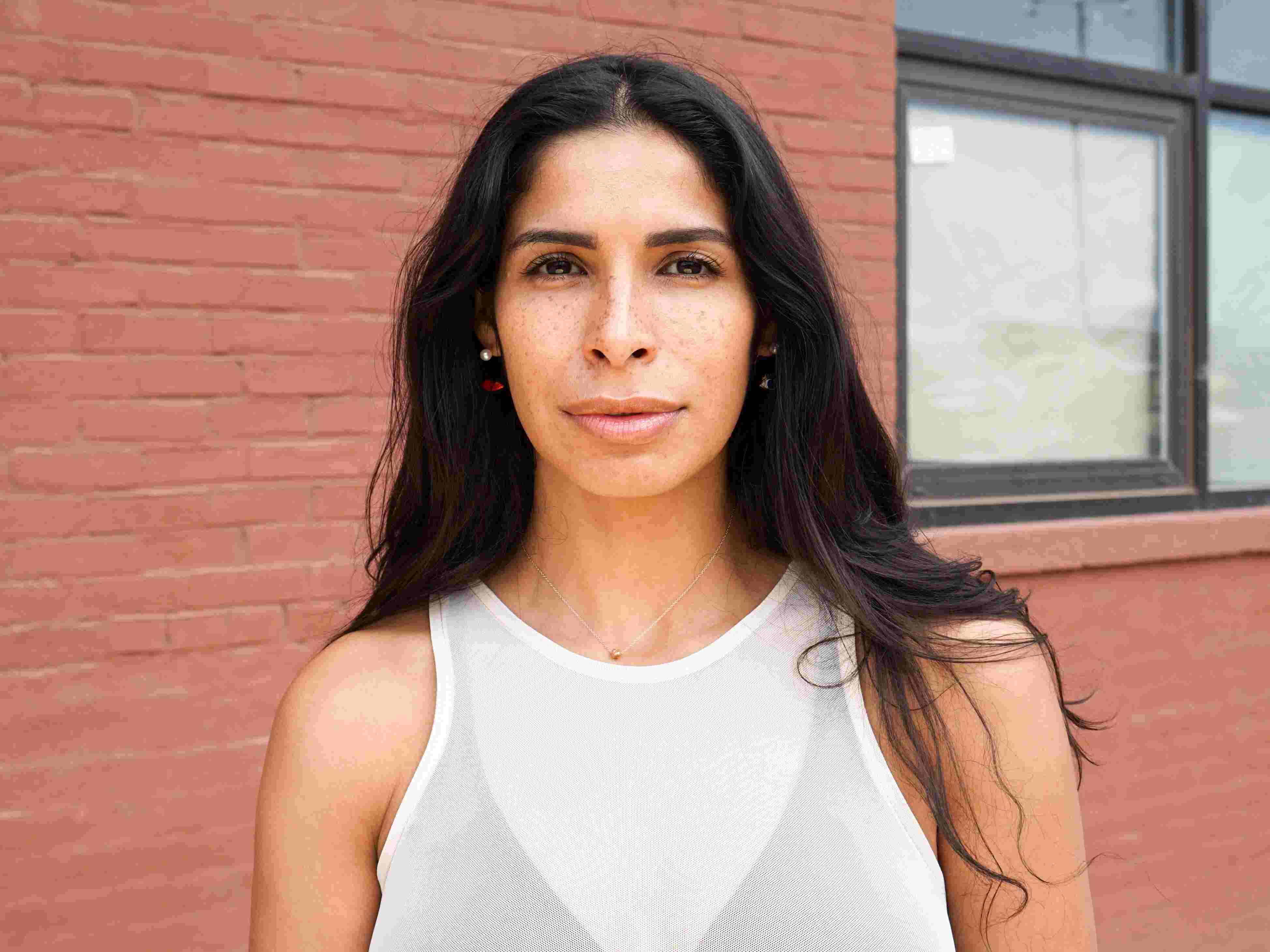 She is one of the names behind We Speak; an agency that aligns with these ideas. Namely, she fights ethnic stereotypes in the fashion industry and encourages others to do the same.
Tin Gao: The Woman Known as the "Anti" Model
Tin Gao is a model that is challenging long standing beauty standards and norms. The young woman is known for accentuating her unique features and models in an "otherworldly" style. She is one of a kind.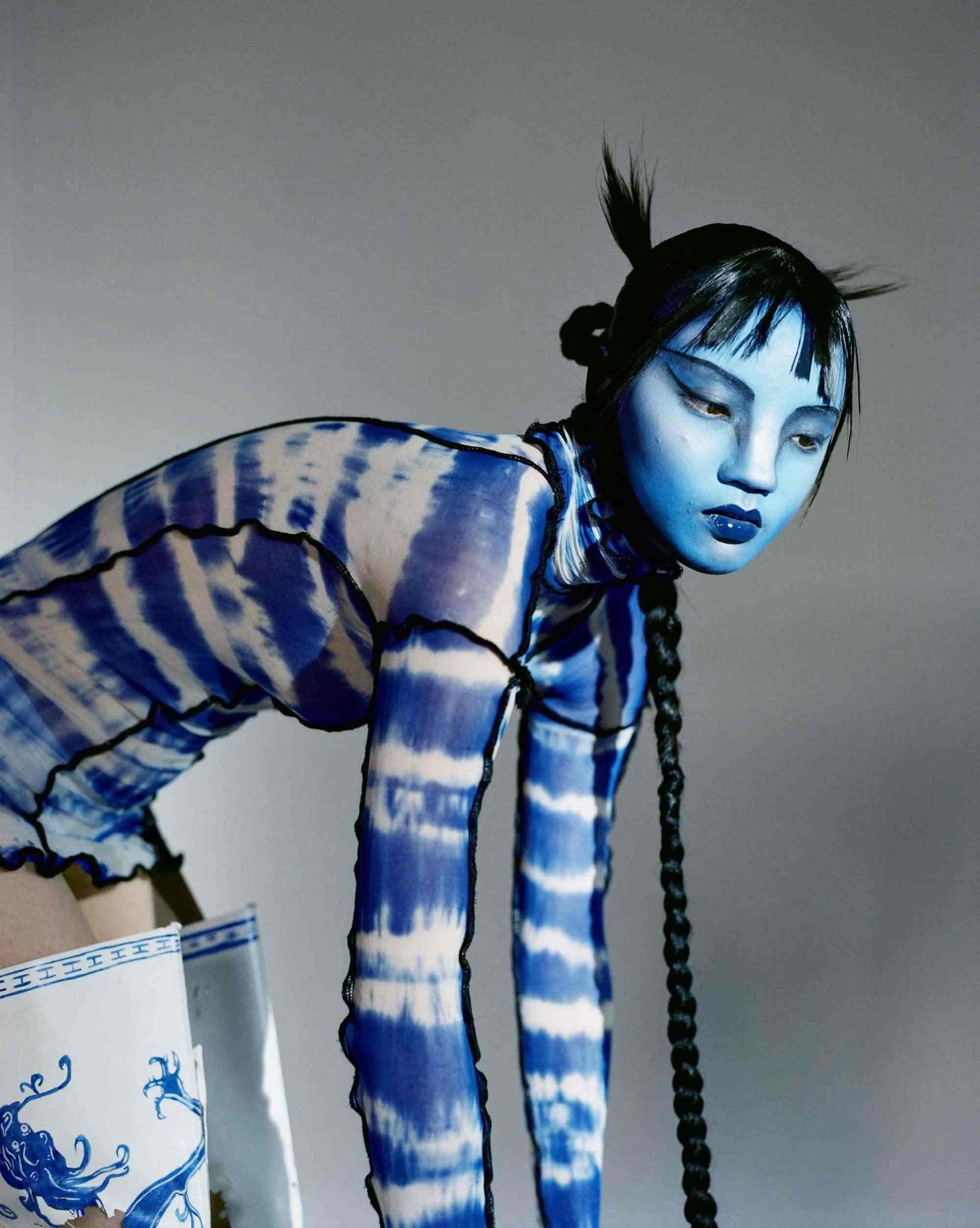 Her unique features certainly make her stand out. Her wide set eyes and wide bridge nose are a fascinating combination. She doesn't shy away from bold choices and isn't afraid to stand out from the crowd.
Andrea Thomas: The Beauty of Vitiligo
Andrea is a plus size model with a skin condition called vitiligo. Vitiligo is a condition which causes the skin to lose melanin in patches. This makes some parts of the skin lighter than others.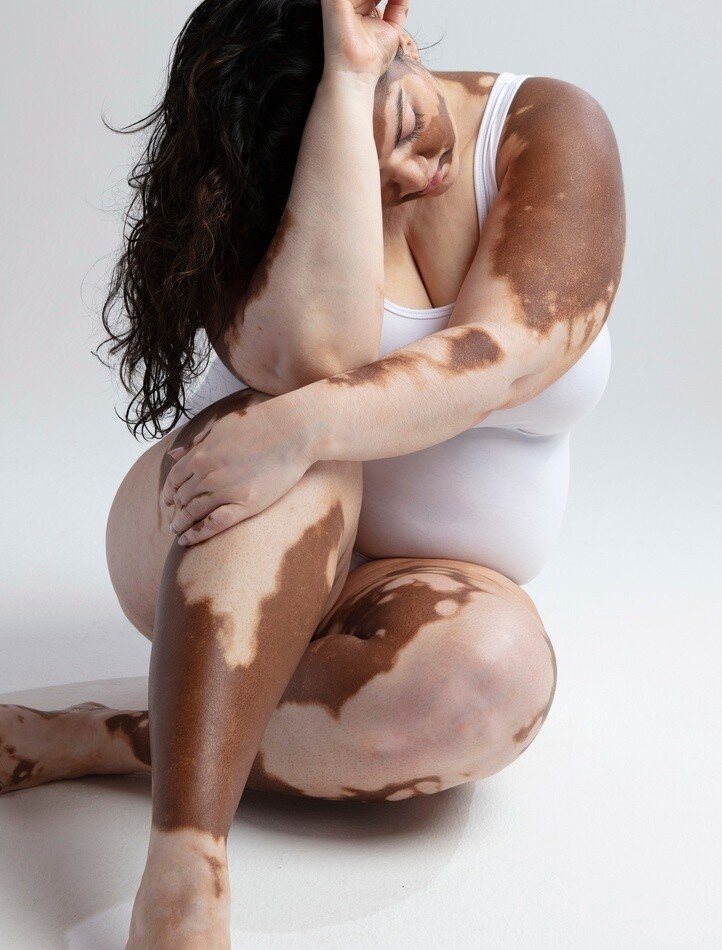 Andrea shows off her vitiligo and celebrates the unique pattern of her skin. She also speaks out on the importance of more representation in the plus size community when it comes to modeling. She proudly displays her vitiligo instead of covering it with makeup.
Adeline Jouan: Known For the Gap
Adeline is another model who has become well known for the gpa in her front teeth. What was once seen as an imperfection is now the exact feature that has helped her grace the cover of big brand magazines.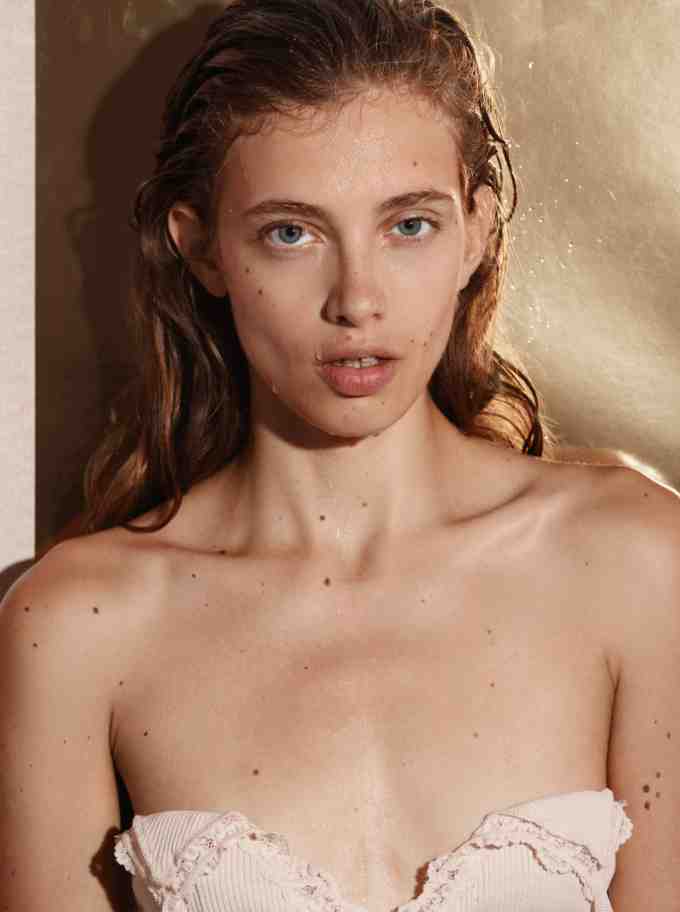 The French model has posed for Monki, Elle, and Interview, among others! Her light blue eyes and freckles make her a stunning model but the gpa in her teeth is really what sets her apart in the modeling world.
Winnie Harlow: From America's Next Top Model to Infinity and Beyond
Winnie is another model with vitiligo that first made waves on the show America's Next Top Model. She proudly sported the skin condition and has made a huge name for herself in the industry since she was on the show.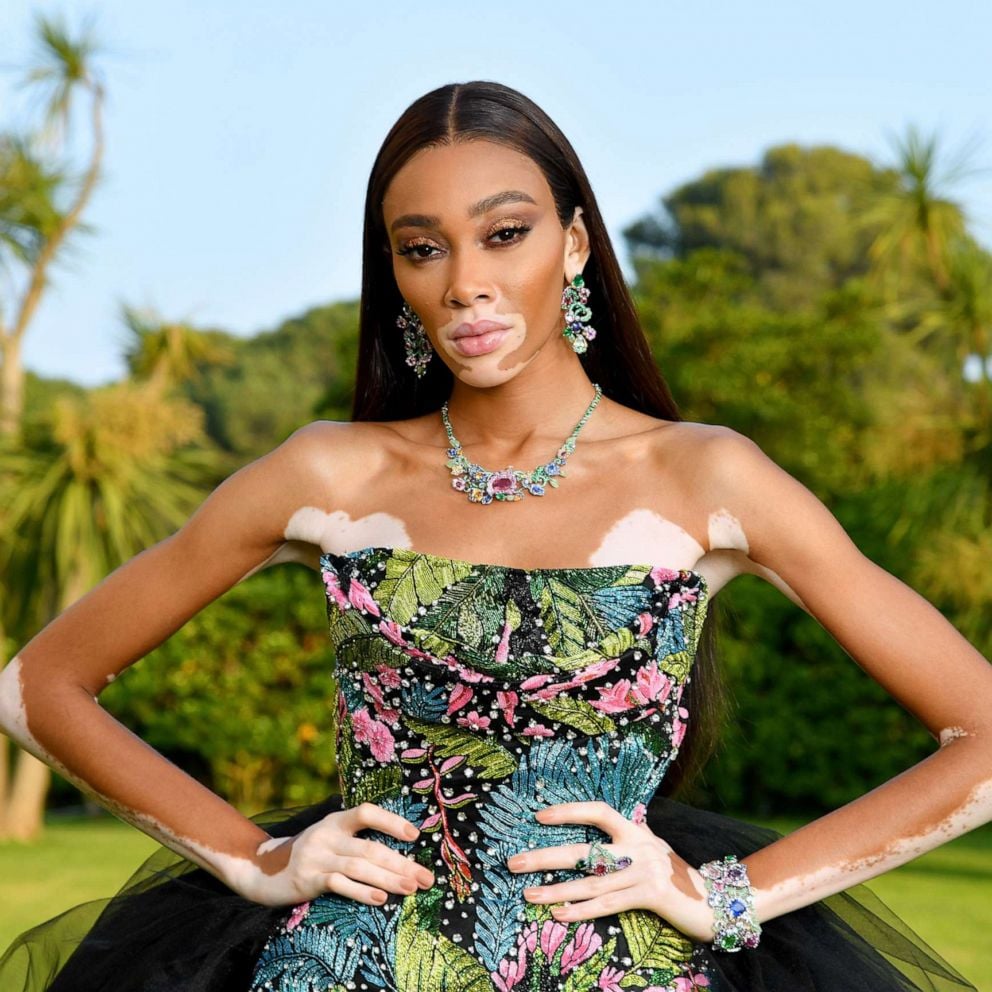 She's worked with many companies such as Desigual, Diesel, and Dazed. She's also participated in music videos for Sia, Beyonce, and Eminem. She is a fantastic example of why it is better to stand out than blend in.
Sabina Karlsson With Fiery Red Curls
Sabina is a 5'11 model who cannot be mistaken for anyone but herself. Her freckle pattern and bright red curls are a few of the things that make Sabina really stand out. It's also what has gained her notoriety in the modeling industry.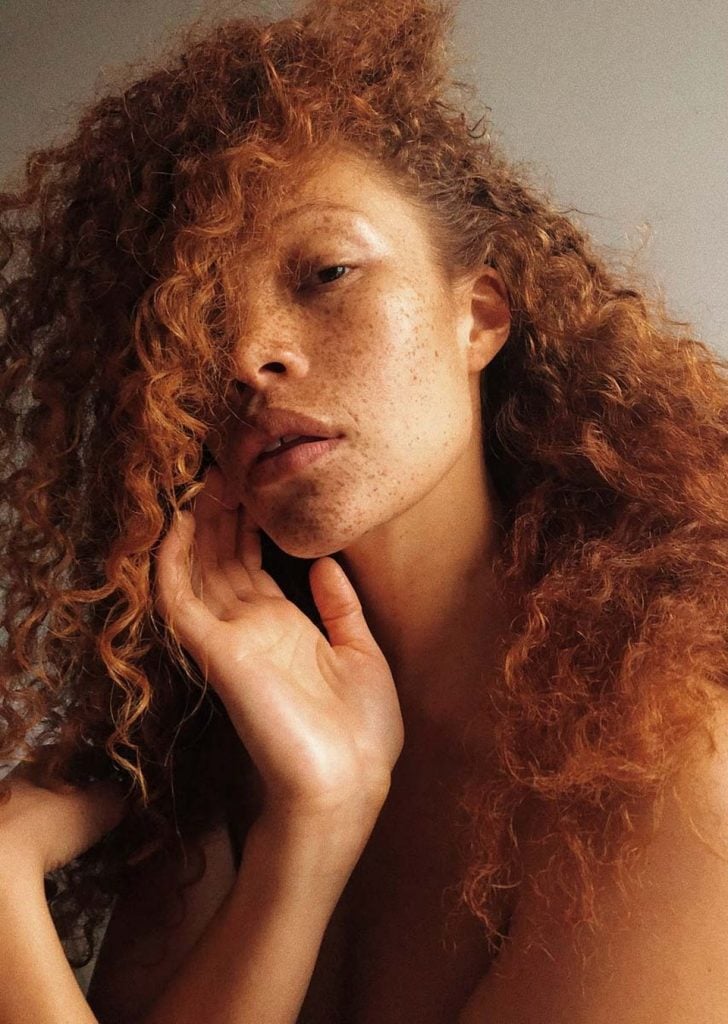 The Swedish model also has a gap in her teeth. She has spoken out about the difficulty she had with maintaining a certain weight when she first started modeling. Since then, she has shifted her focus to embracing different body types and encourages the rest of the industry to do so as well!
Kelly Mittendorf
Kelly started modeling when she was only 16 years old and had the opportunity to model in a Prada campaign. She said her agents were very honest with her right off the bat. They told her, "You're very different. We're so supportive of that, but it's not going to be the easiest thing for you. But, if you want it, you can have a long career based off of that [difference]".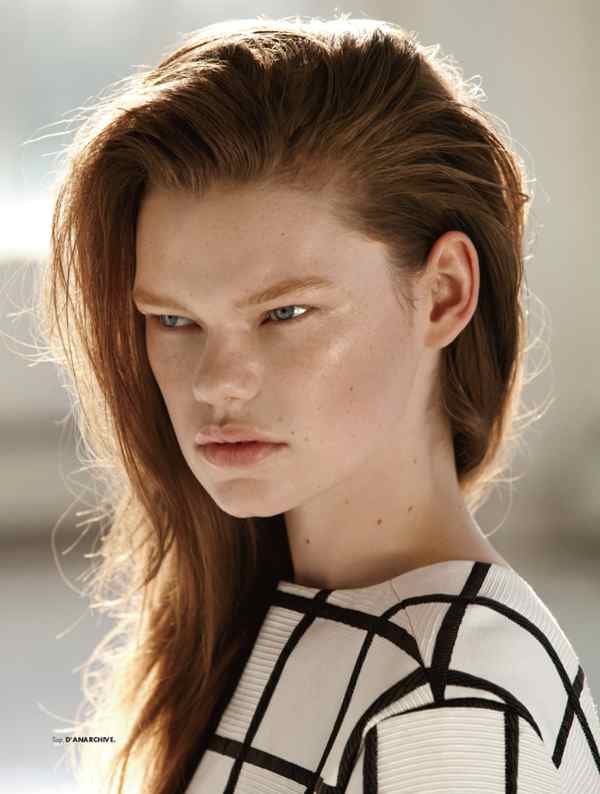 And they were exactly right: Kelly's differences were what set her apart from other models and propelled her into a successful modeling career. Kelly was lucky to have people supporting her differences and encouraging her to capitalize on them.
Brandee Brown: Embracing Natural Hair Styles
Brandee Brown is an African American model who encourages other women to embrace their natural hair by sporting her own. She explains the importance of representation of different hair textures and curl patterns.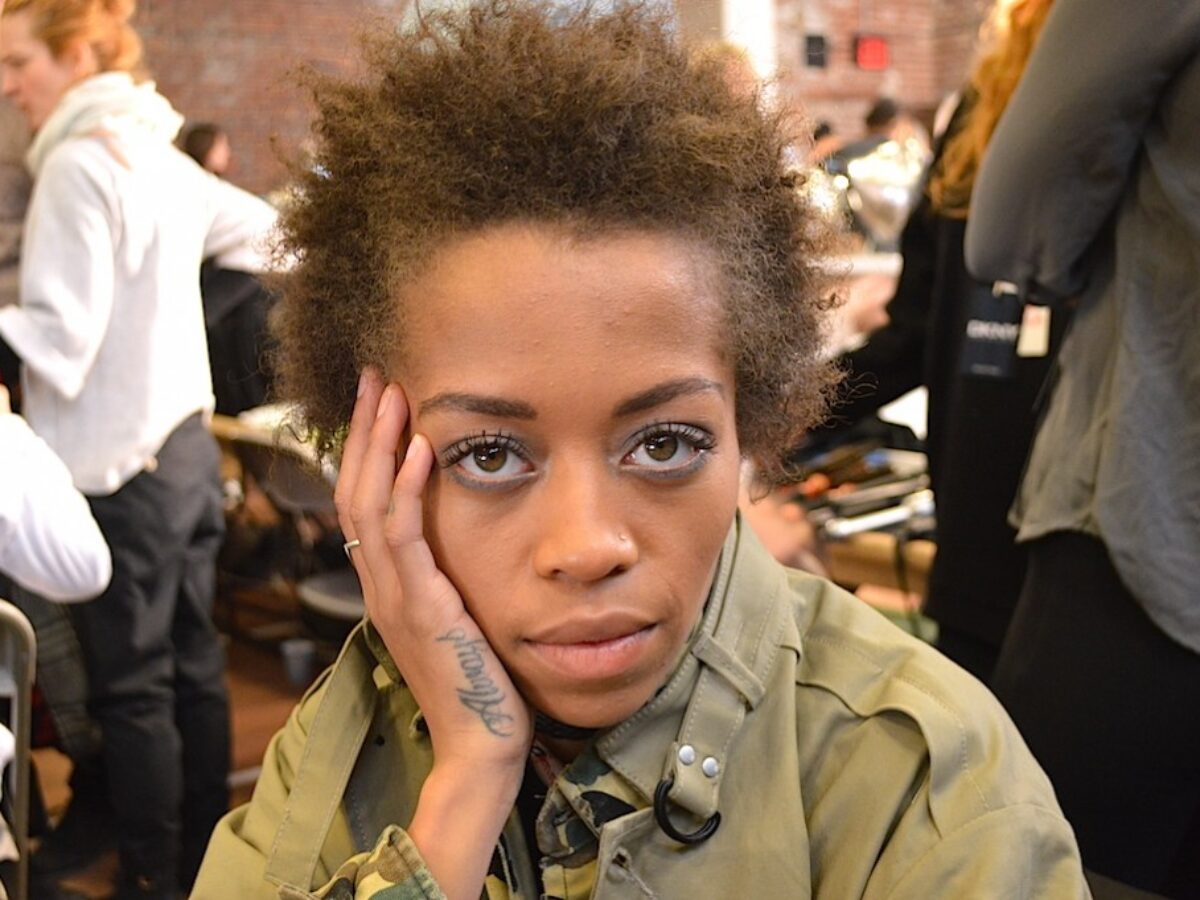 She has spoken out on the many hair stylists she's come into contact with who did not know how to properly style her natural hair. She has made a stand to encourage other women to participate in a movement to encourage more than one standard of beauty.
Denise Bidot
Denise has made it her mission to support beauty of all shapes and sizes. She is very inspired by her own daughter and wants to make sure her generation grows up with more realistic standards of beauty.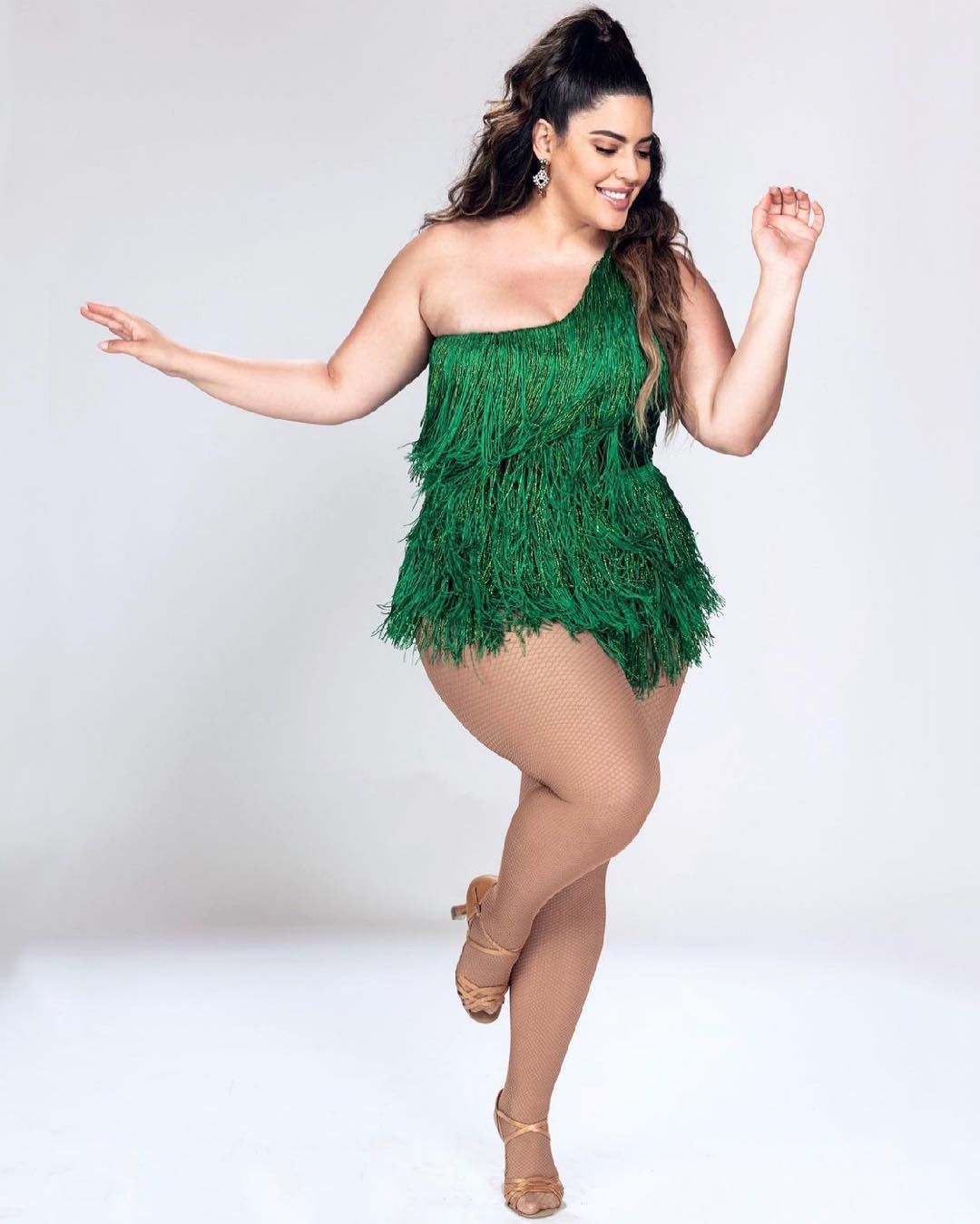 She has had a very successful modeling career and regularly speaks on the importance of representation of all different body types so the younger generation can grow up with confidence.
Nastya Kumarova: Bringin Albinism to the Modeling Industry
Nastya is an albino model who has made a splash in the fashion industry. She is well-known for her bright white eyelashes and light complexion. Albinism is a condition characterized by a lack of pigment in the skin.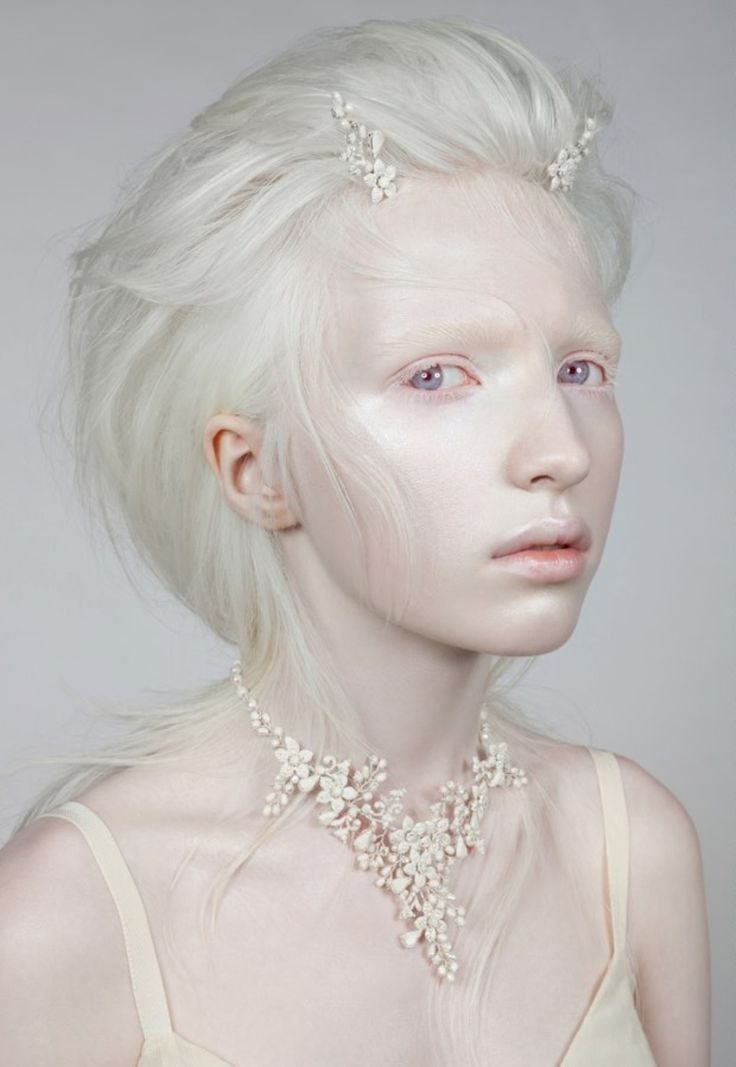 Interestingly, Nastya is the only one in her family who has albinism and she has traveled much of the world for different modeling shoots as a result of her striking appearance. 
Madeline Stuart: A Trailblazer
Madeline Stuart is the first trailblazing supermodel with down syndrome. She realized her dream of modeling when she attended a fashion show with her mom when she was only 17 years old.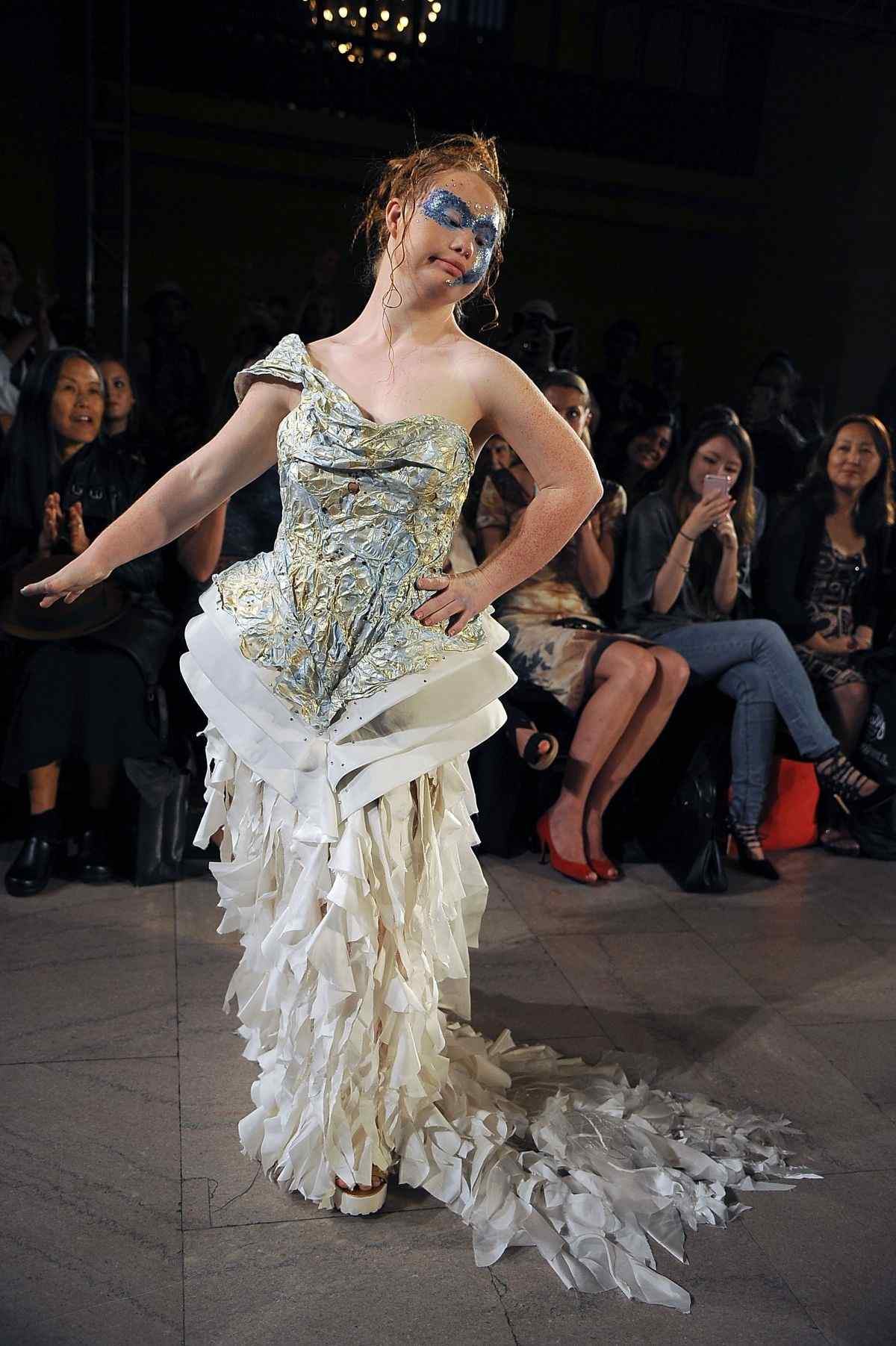 Since the beginning of her career she has walked many runways all over the world, including Paris, China, and New York. Her confidence on the runway has invited lots of modeling opportunities to come her way.
Ilka Bruhl: Using Her Rare Facial Features to Prove Everyone is Beautiful
Ilka is a German model who has made it her life's goal to remind everyone of the beauty in differences and uniqueness. She's dedicated her career to showing people that everyone is beautiful for their individuality.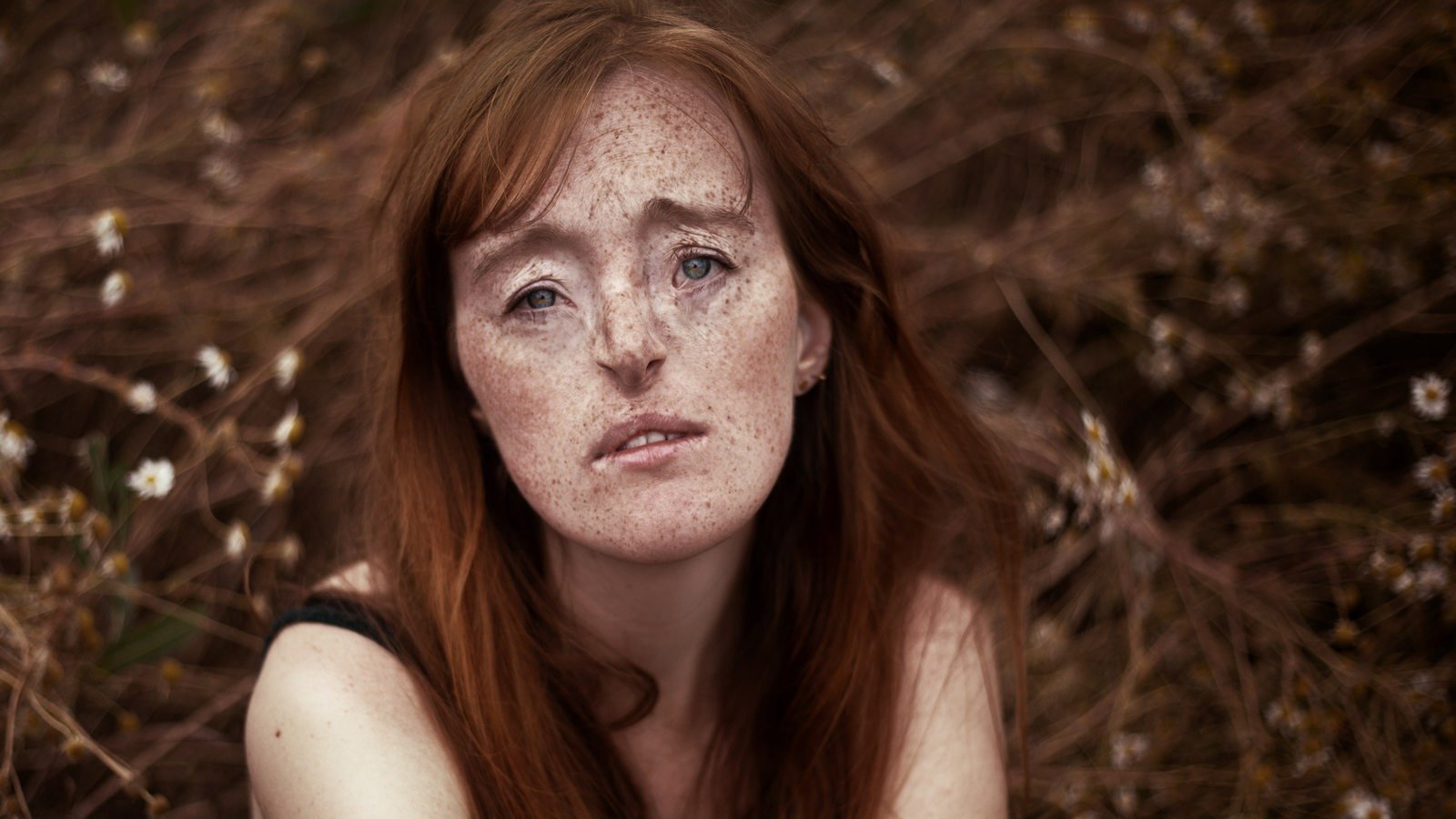 She has a rare facial defect that gives her some unusual facial features which she proudly flaunts for the camera in her many stunning photographs. She states that the only way to be ugly is to have an ugly character.
Anok Yai: The Woman Who Became a Model Accidentally
Anok Yai was studying to become a doctor when a modeling career basically landed in her lap. A random photographer snapped a photo of her at a festival and the image went viral on Instagram.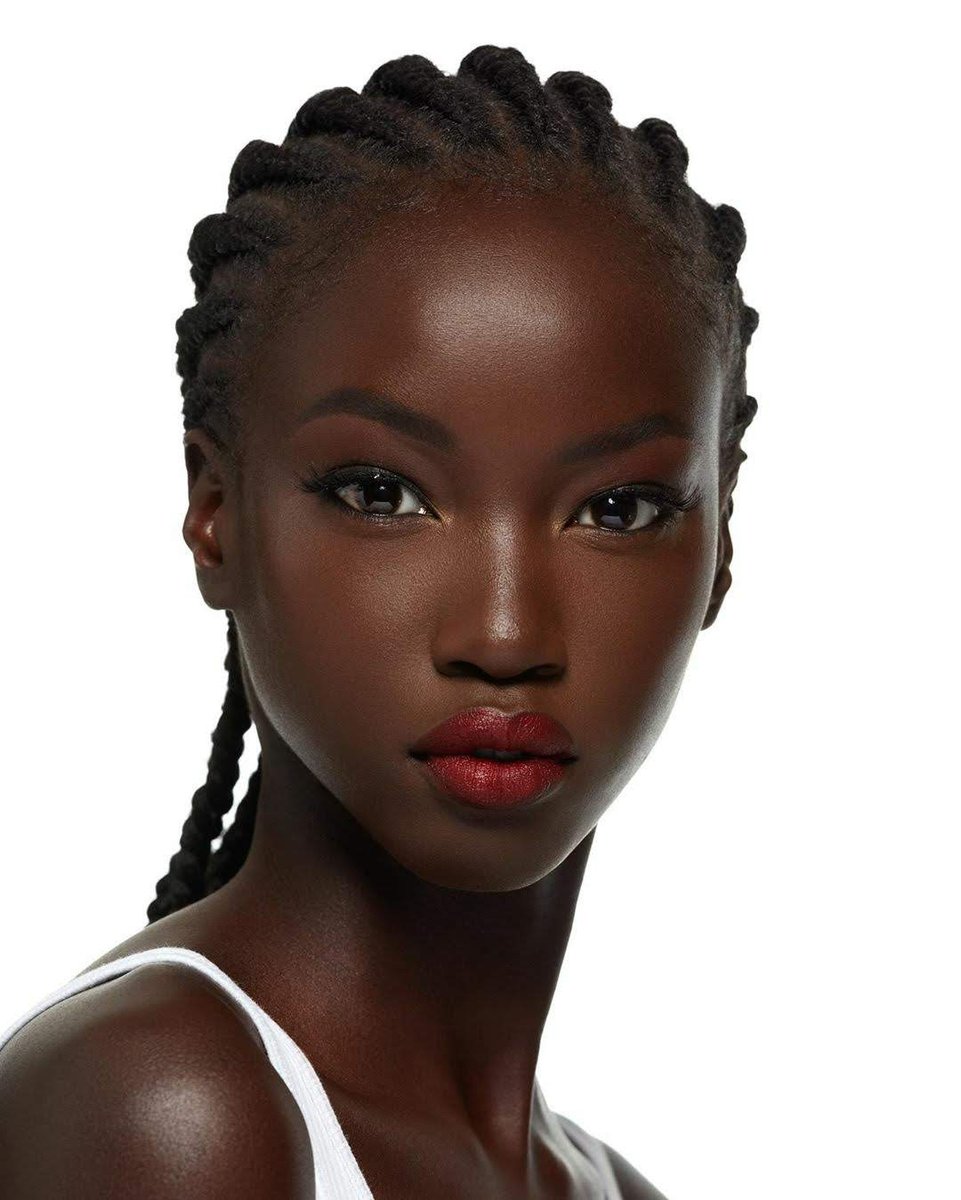 Soon after that, Anok was posing for major brands and signed with a modeling agency. She has made history as one of the first African American models to open Prada's runway show and has become a spokesperson for darker shades for makeup.
Viktoria Modesta: The Bionic Model and Pop Star
Viktoria Modesta has come to be known as the bionic supermodel. This creative young woman is a music artist, performer, model, and director. She was born with an injured leg which she convinced a doctor to amputate in 2007.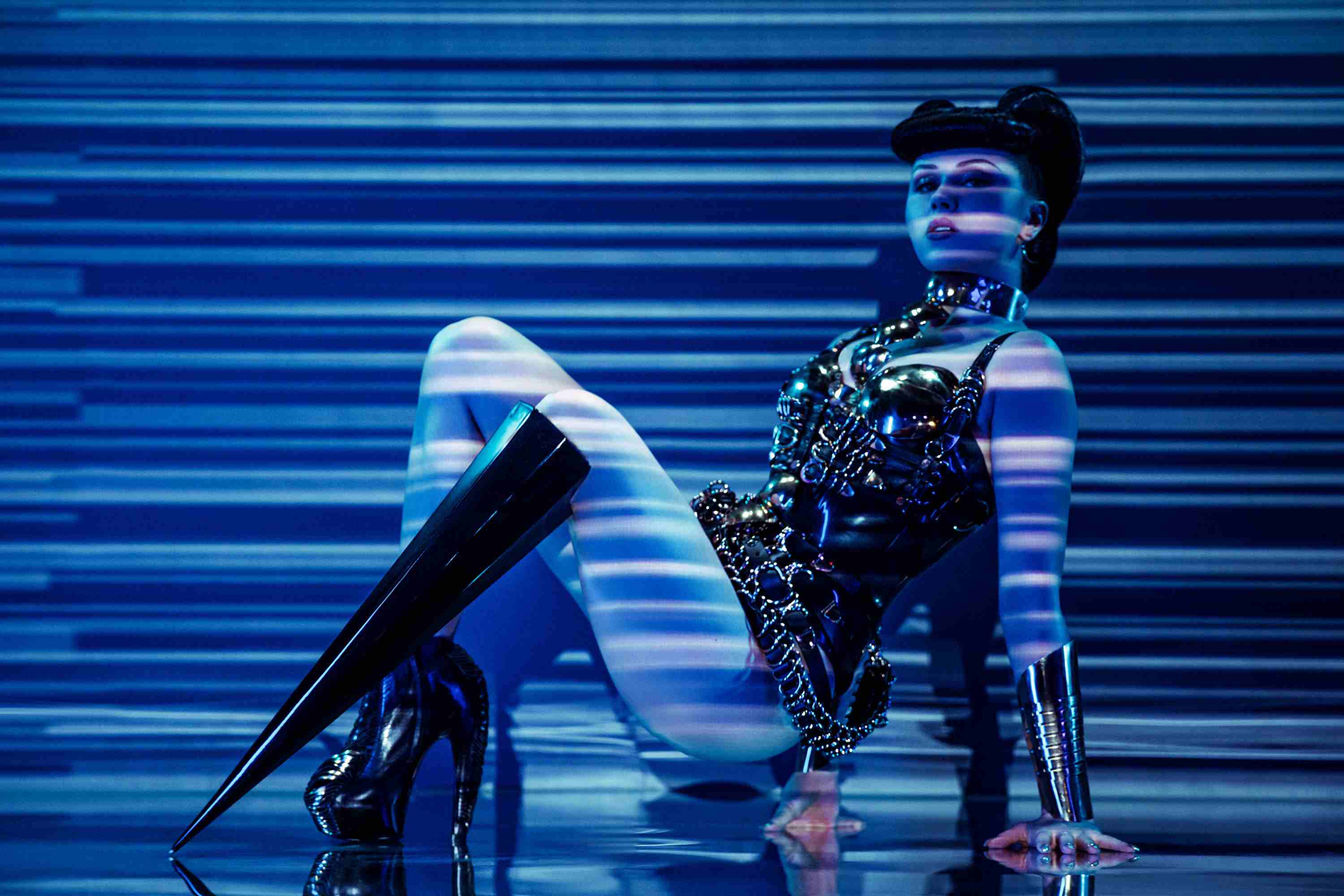 She uses lots of accessories to highlight her amputation rather than hide it. It has helped her realize her passion of turning the beauty standards on their head and showing people how to alter beauty. Beauty comes in tons of different forms.
Ellia Sophia
Ellia Sophia has unconventional facial features that stand out from many others in the modeling space. She's landed many editorial gigs and has had the opportunity to walk in a Gucci runway show.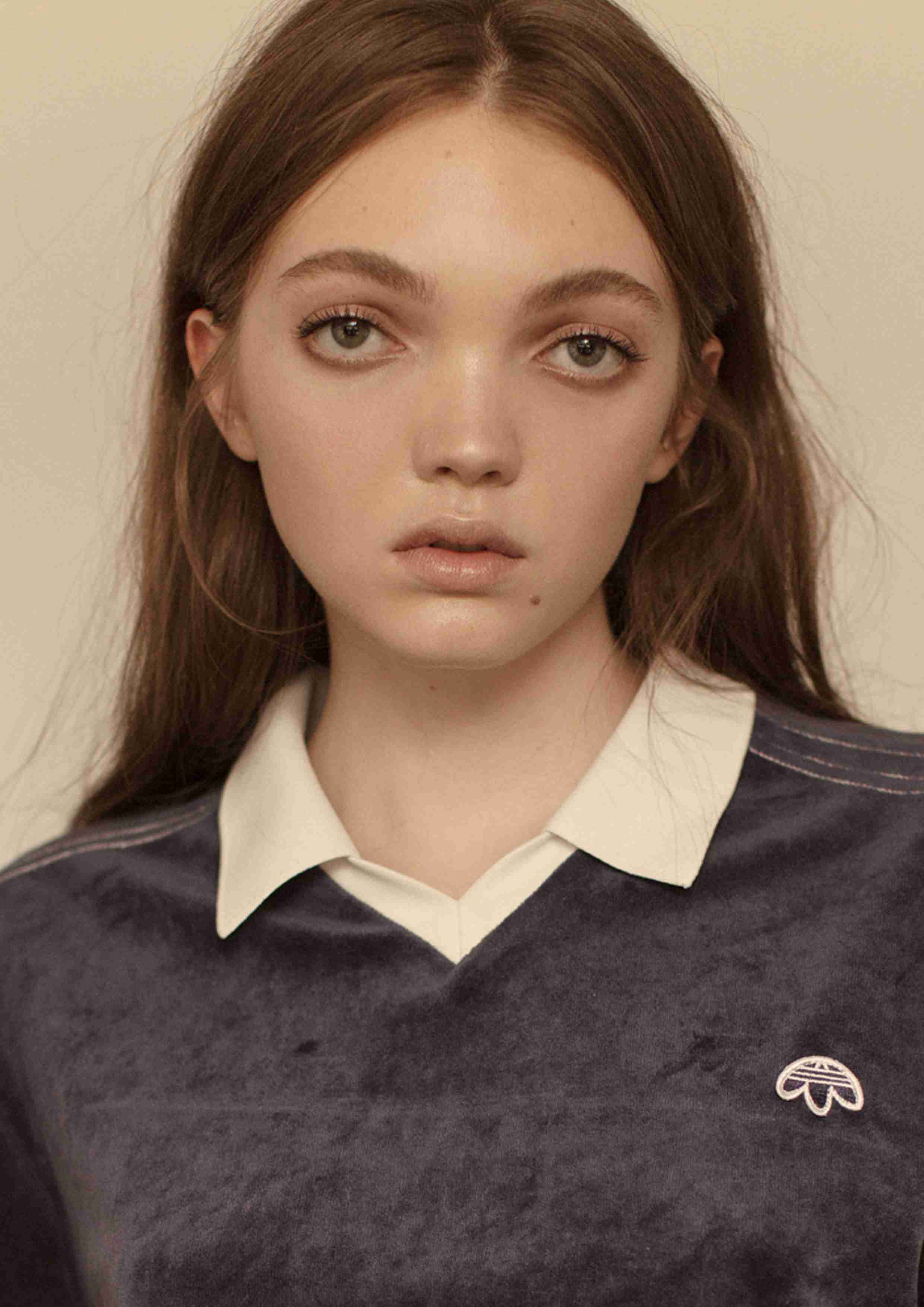 Her look is not the typical model appearance but she is breaking down the barriers that define beauty and showing other young women how important it is to embrace your look. It might even land you on the cover of a magazine one day.
Shudu Gram: Too Good To Be True
If you think this model is just too beautiful to be real, you're right. Shudu Gram is the world's first digital supermodel. The model was computer generated to look like a woman in her 20s from South Africa.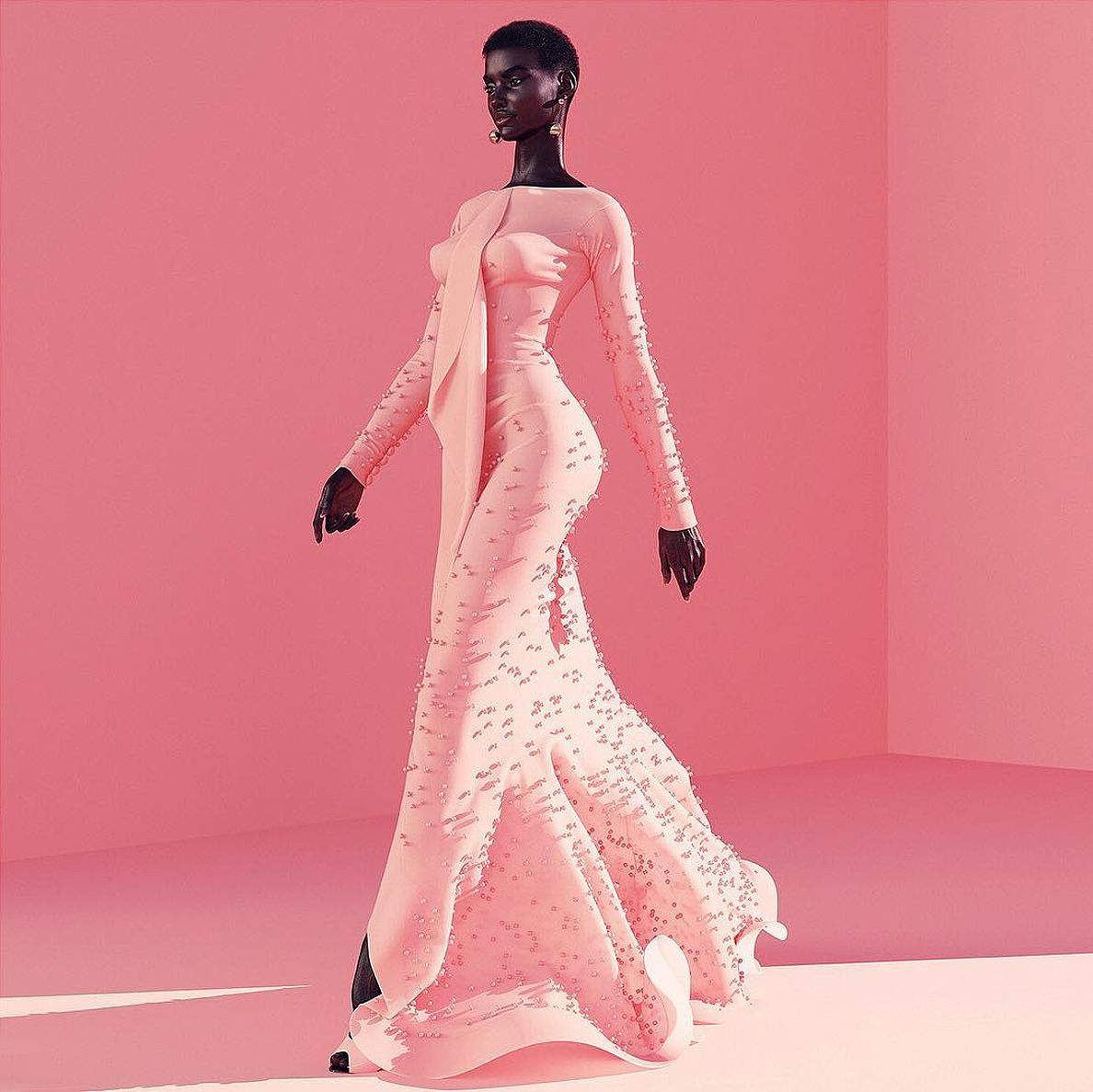 The idea of "fake" models is a controversial one as the real models worry that computer generated ones will start to take away their jobs. It will be interesting to see if more models like Shudu start popping up in magazines.
Maeva Giani: Overcoming Difficulty to Achieve Greatness
Maeva Giani is a woman who has overcome many struggles to achieve the incredible career as a French American model that she has today. When she was only 20 years old she had a stroke. The medication she took afterwards gave her the unique pattern of blemishes you see across her cheeks and nose.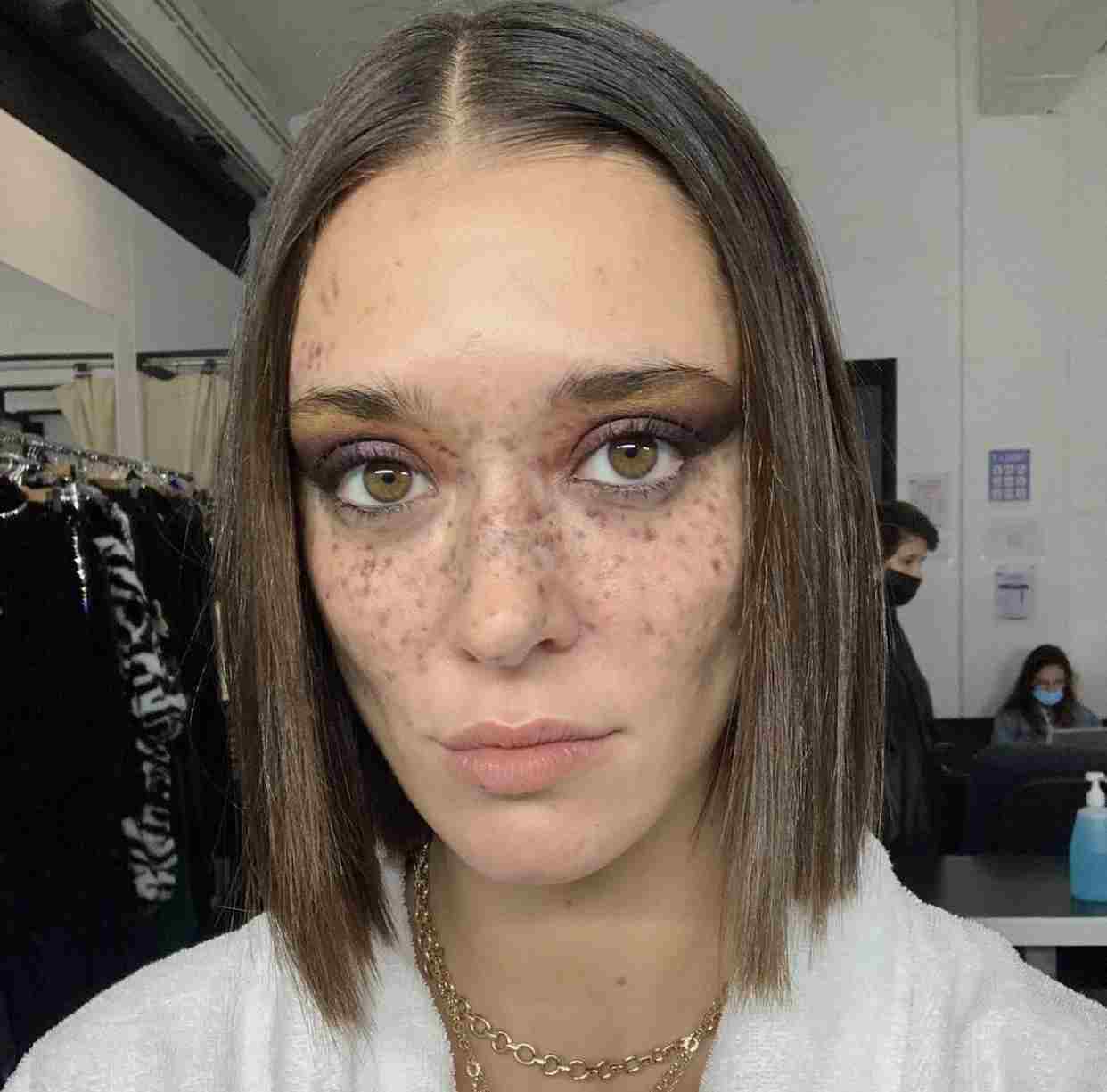 You might mistake them as freckles, but they are actually marks left over from second degree burns. She had to be treated for skin cancer but when she recovered she turned it into an opportunity to show people how there is beauty in everything.
Issa Lish: Discovered at 14
Issa Lish is a woman of Mexican and Japanese descent who was discovered at only 14 years old. Throughout her career she has walked in many high fashion runways all over the world.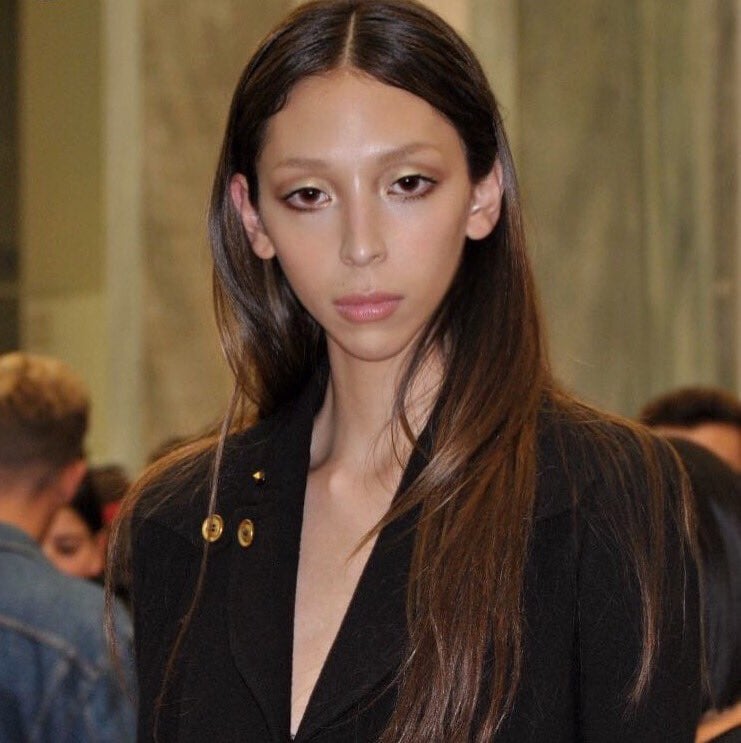 She explains that growing up in Mexico City, she was teased for her Japanese heritage. Other kids would call her Issa Alien in spite. But, she retook control over the word by making it her Instagram name. 
Devon Aoki: 2 Fast 2 Furious
You might recognize Devon Aoki from her iconic role in 2 Fast 2 Furious. But, before she hit the big screen as an actress she was a model breaking stereotypes. She was one of the shortest supermodels in the industry at only 5'5.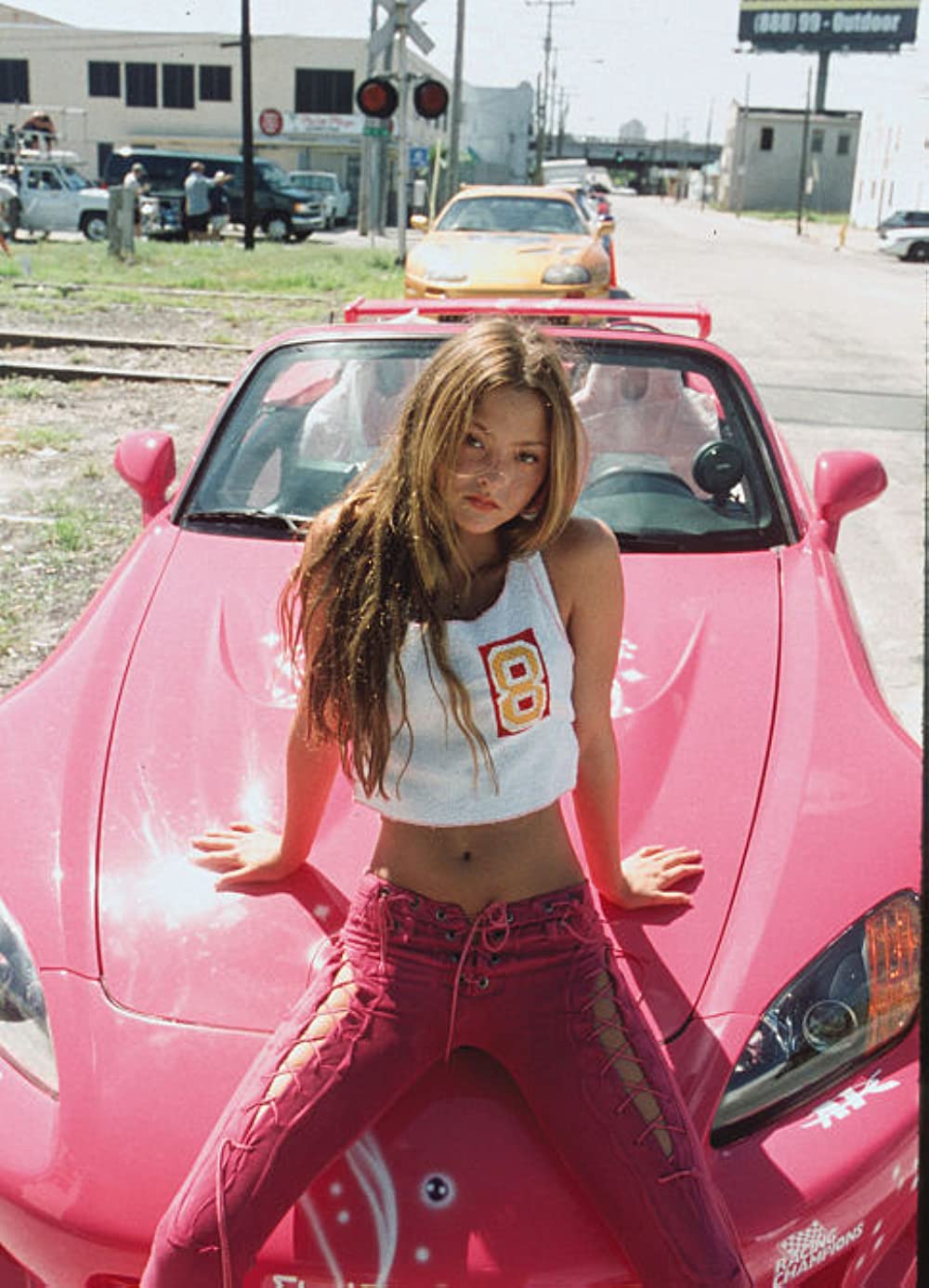 By the time she was 16, she was one of the most  sought after models in the fashion industry. She was discovered in New York at only 13 years old and her career has only skyrocketed since then.
Casey Legler: From the Olympics to the Front Page
Casey Legler is a French model who started on a completely different career path. She was a French olympic swimmer but left the sport when she began to be ostracized for her looks.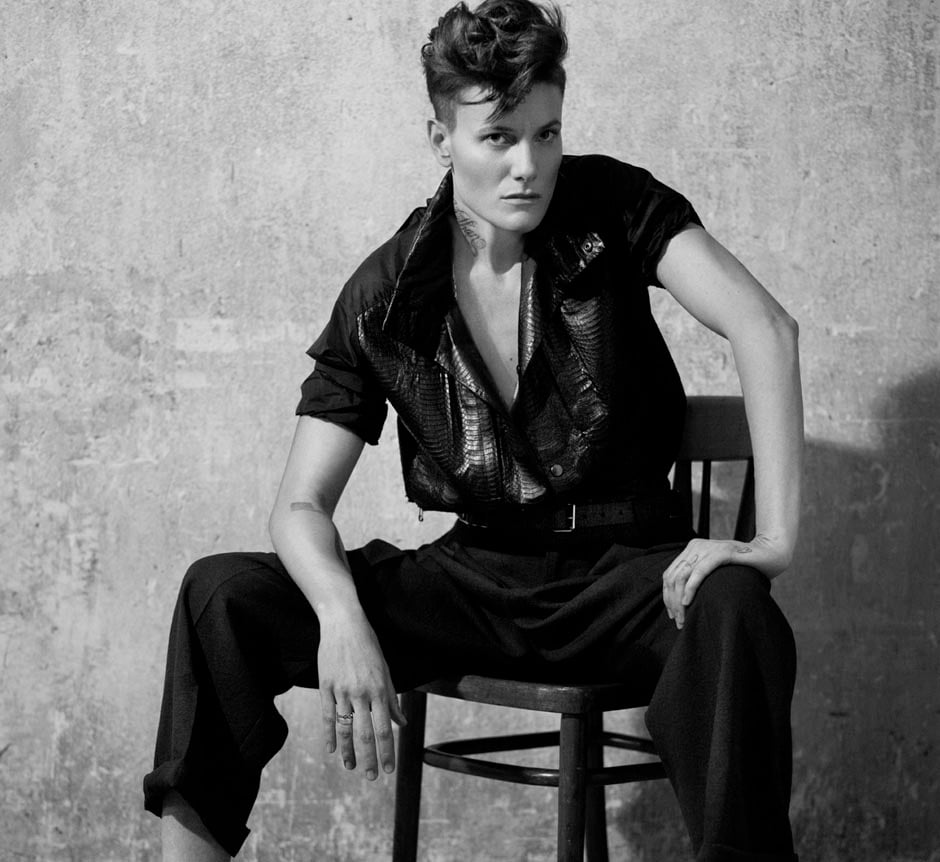 She took advantage of her confidence and androgynous appearance to land her countless modeling gigs. She's since spoken out against discrimination of appearances and her career has flourished. 
Erika Ervin
Erika Ervin had the shared experience many models have. They were once bullied and teased for their unique features and now they've made a career out of them. Erika was already 5'11 by the time she was 14 years old.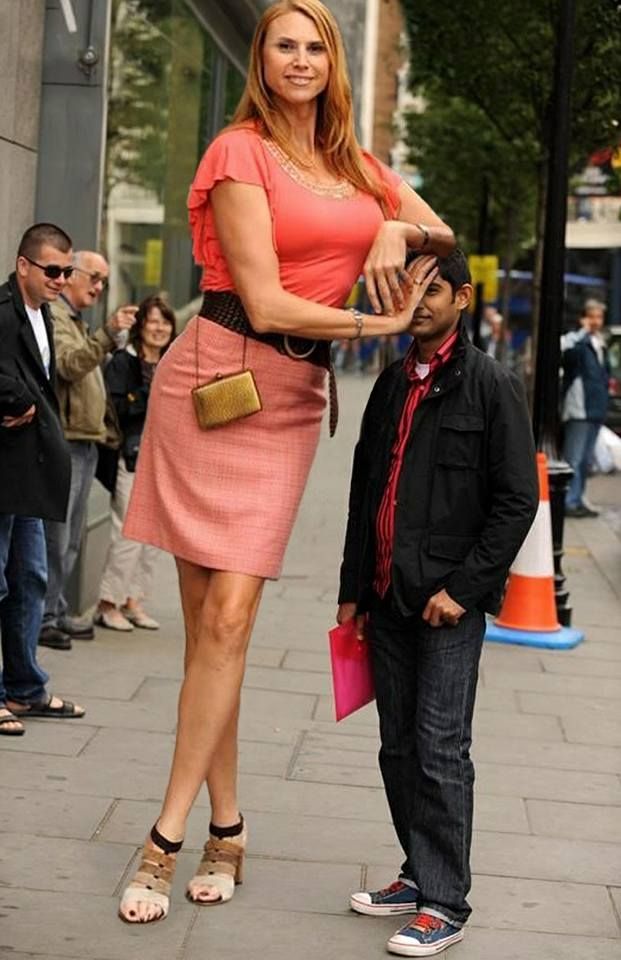 By the time she was 18 years old she was 6'8! She always stood out in a crowd (literally). She found comfort in the entertainment industry which welcomed and celebrated her uniqueness. She even landed an acting gig in a season of American Horror Story.
Natalia Castellar Calvan
This stunning Puerto Rican model is well known for her thick dark eyebrows. She was often made fun of for her eyebrows when she was young but has grown to embrace them and capitalize.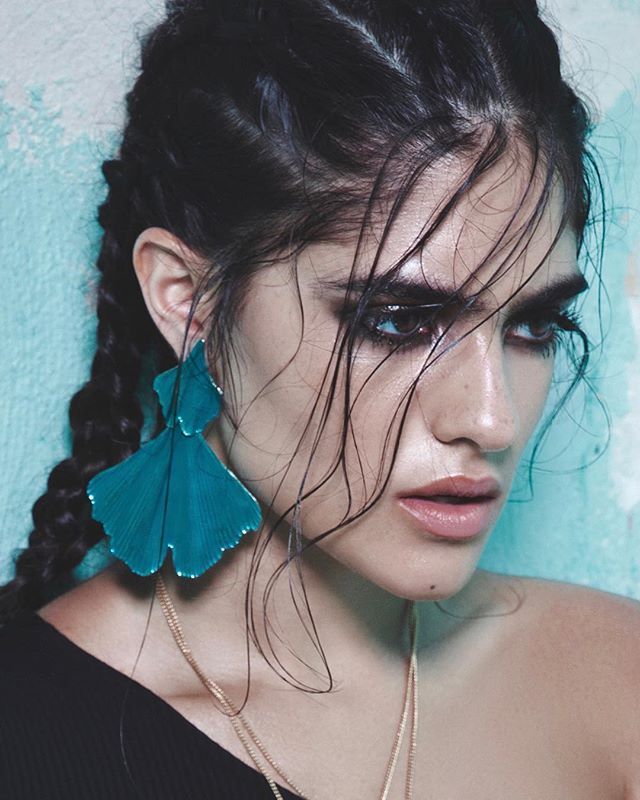 Photographers she works with will even fill in her eye brows to call attention to them. Other models such as Cara Delevigne have made the thick eyebrow trend popular. Natalia encourages other young women to embrace their natural beauties.