The Incredible Achievements Of Voyager 2 And Its Lasting Impact
Space has fascinated humans since the beginning of time. In today's age, we're lucky enough to have developed the technology to send people up into the unknown. The Voyager 2 probe has been illuminating the undiscovered universe since its launch in 1977. Its contributions to our understanding of the universe have been outstanding.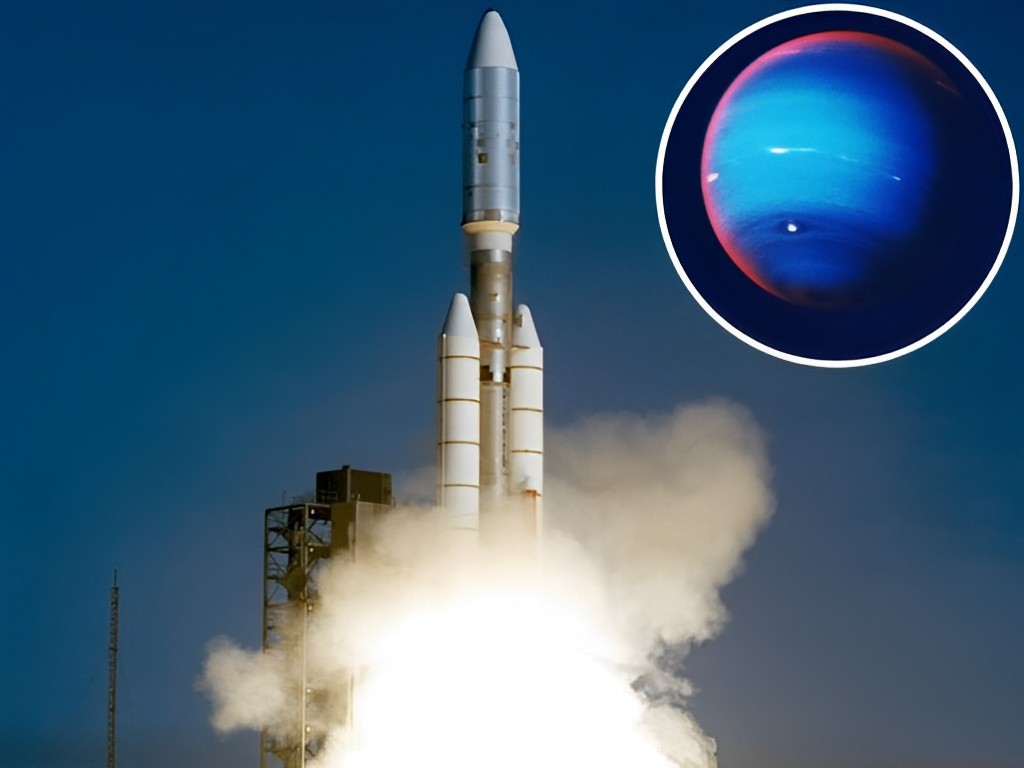 Read more to unravel the magnificence that lies just beyond our planet's atmosphere. 
Interstellar Space
Voyager 2 managed to reach its sister probe Voyager 1, all the way out in interstellar space. On November 2019, the probe finally got far beyond the solar winds of our own system and is currently exploring new sights.
The first probe to reach interstellar space was Voyager 1 in 2013, and it did so to great acclaim. Now, two probes are out in the far reaches of the galaxy, sending invaluable data back to the NASA headquarters on our beloved planet Earth. 
A Long Way 
Voyager 2 has managed to collect data that has fascinated scientists, amateur astronomers, students, and space enthusiasts for nearly forty-five years. Although some of its original tools are now nonfunctional, some key features are still up to date.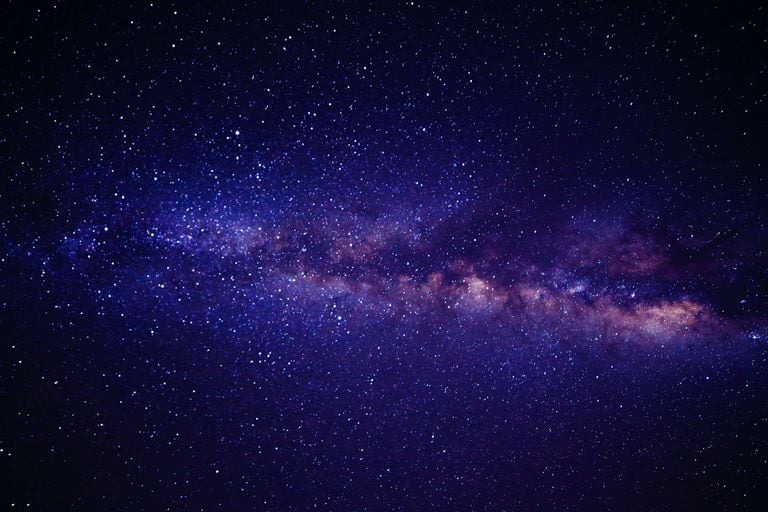 Some of the most important instruments Voyager 2 has are the "plasma Spectrometer," "cosmic ray system," "low energy charged particle instrument," and "triaxial fluxgate." They perform important data-gathering functions that help our understanding of the planets that the probe has encountered. 
What Is Interstellar Space?
Interstellar comes from the Latin "inter," meaning between, and "stella," meaning stars, so it refers to the space between the stars. And although the probe is technically still in our solar system, this is a massive feat.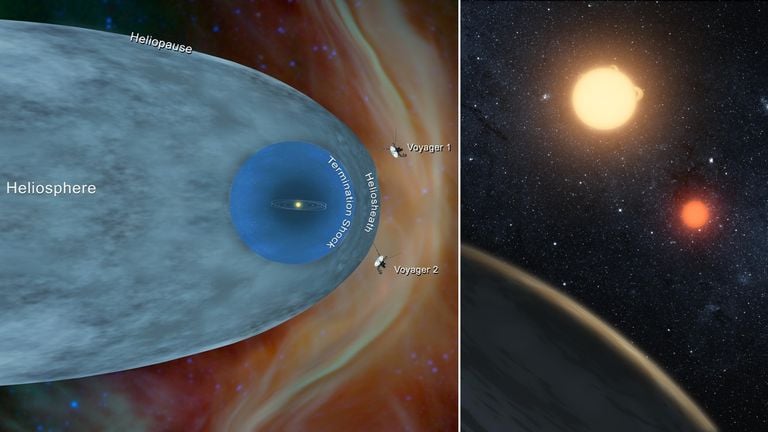 Basically, the probe has gone far enough from the sun that it has surpassed the influence of its solar winds and gravitational pull. This is called the Heliosphere—it can be appreciated in the picture here. The probes are now in an area called "the heliopause." This is a fantastic accomplishment for humankind!
The Heliopause
The heliopause is a sort of border between the Sun's solar wind and the outside. In the heliopause, there is a great shift in the environment, especially in temperature. It was fascinating for the scientists in charge of the Voyager project to start receiving the increase of cosmic rays and other data that indicated that the probe was near the heliopause.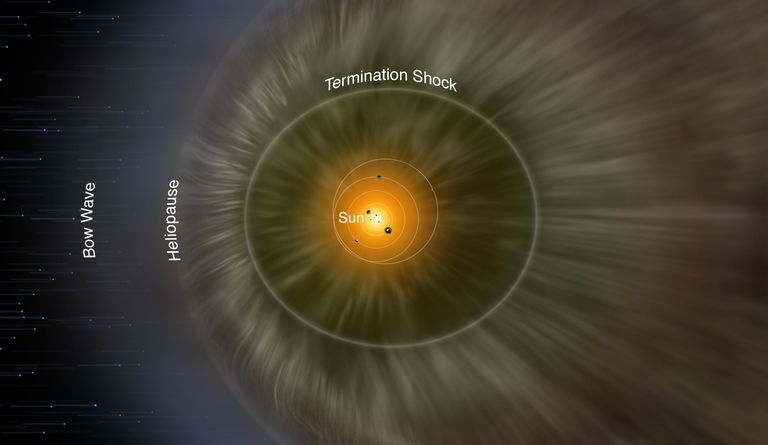 This is the farthest known place any human has ever recorded in such detail, making the data of these probes invaluable for future generations.
A Big Bubble
Earth is only one planet inside a solar system of eight planets that surround a star, which we commonly know as the sun. However, there are many other things in our system, such as an asteroid belt, moons, comets, and our very own dwarf planet, Pluto.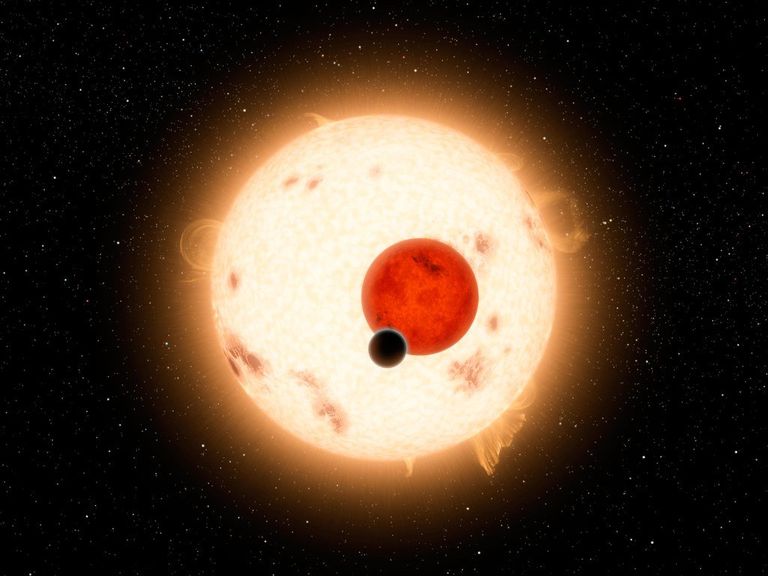 All of this is surrounded by what could be considered a bubble called the heliosphere. It's formed by solar winds that originate from the sun. They protect the solar system from outside nuclear radiation and other threats from the universe. 
Floating In Space
Not everything has been smooth traveling for Voyager 2. On several occasions, the probe has faced errors and malfunctions, and in 2019 the probe was incommunicative for about eight months.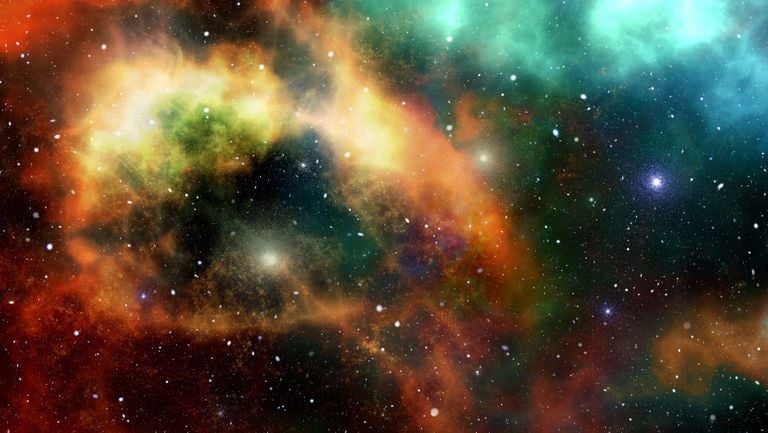 Even though there have been problems, all of them have been easily fixed by the expert team in charge of the mission. Either by compensating power levels or sending corrective commands, none of the errors have heavily jeopardized the mission. It's amazing how the technology built over forty years ago has stood the test of time.
An Ongoing Mission
Voyager 2 surpassed its original mission, which was to explore the four outer planets in our solar system: Jupiter, Saturn, Uranus, and Neptune. It made grand discoveries and provided a lot of information that put experts around the world have been in awe.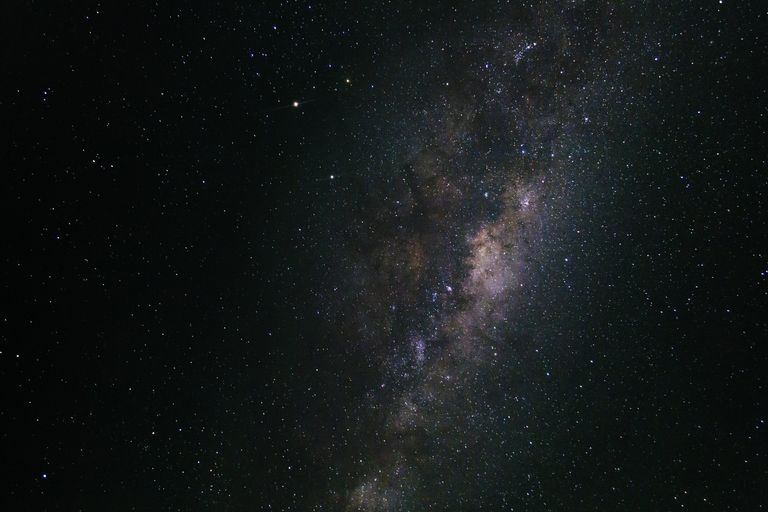 Apart from its main scientific objectives, the Voyager 2 mission was also designed to serve as what NASA called a "grand tour" of the solar system, which gave humanity a closer look at these distant and largely-unknown worlds.
The Outer Reaches 
Although the primary mission of both Voyagers was clear, NASA made sure to construct probes that would endure leaving the heliosphere. Knowing it was a difficult and lengthy task, they were optimistic they would be able to reach the borders of the system.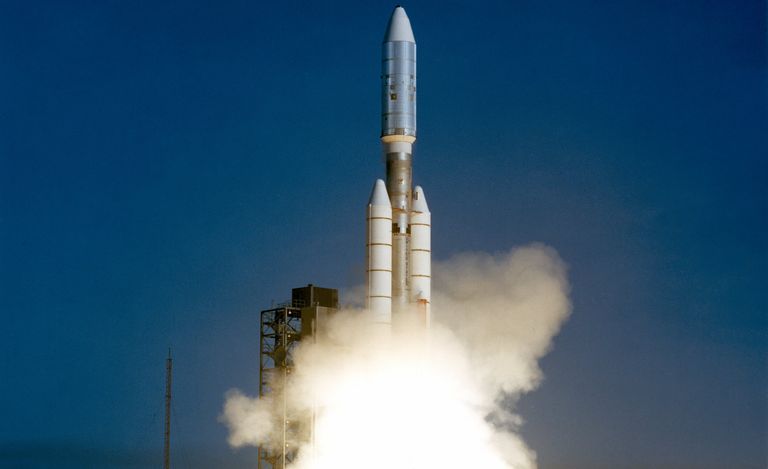 They equipped the probe with enough fuel and robust propulsion systems that could potentially reach interstellar space. Luckily, they were both successful, and these probes are still sending back incredible data about the far reaches of the galaxy. 
Twin Probes
Although the probes are identical in construction, there were a few differences that made the launch of both probes essential for the mission. First, they would take different routes around the planets. Hence why Voyager 1 was only able to visit Jupiter and Saturn, whilst Voyager 2 visited Uranus and Neptune as well.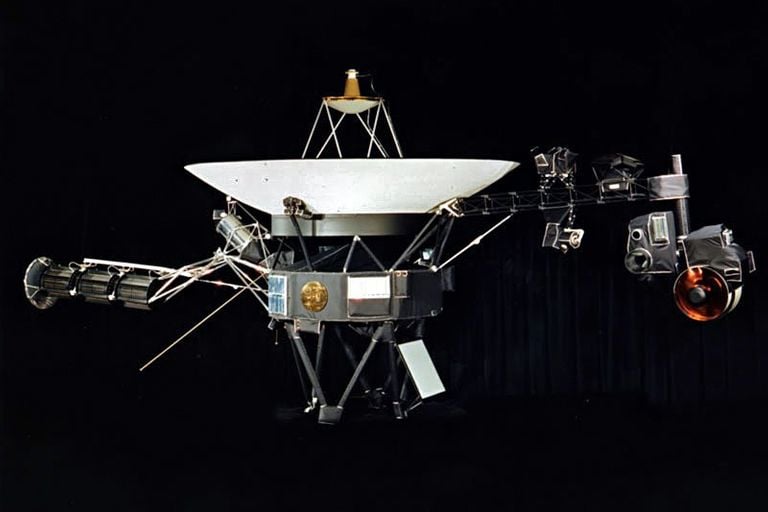 Both probes carry similar instruments, but a few more were added to Voyager 2: "planetary radio astronomy" and "ultraviolet spectrometer." These tools would allow further data gathering of the atmospheres and magnetic fields. 
Carrying The Sounds Of Earth
The Voyagers don't only carry scientific tools. There are more things than rocks and gas on earth—there's also something more romantic about life on Earth. So they equipped the probe with a record, "The Voyager Golden Record."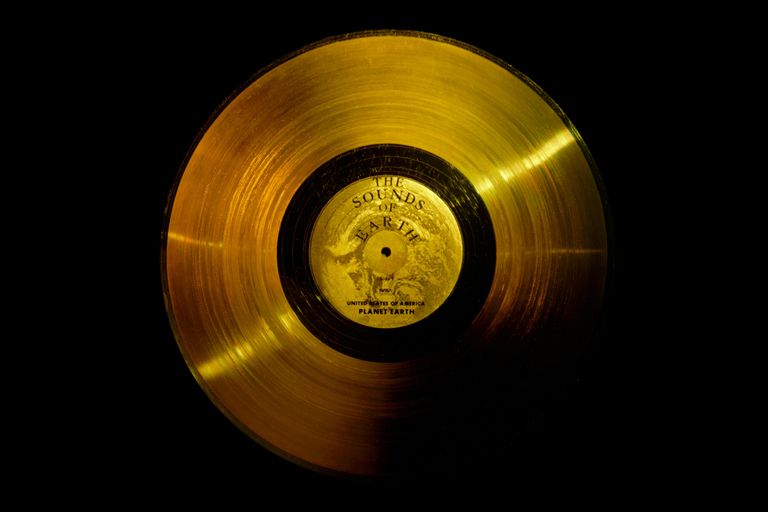 Curated by Carl Sagan himself, the record carries a selection of natural sounds, music, and voices from our planet. The idea of including it was to have a sample of the diversity of life and culture on our planet in case anyone in the future found it, whether it was human or alien.
A Curated Playlist
With the intention of representing the diversity of human culture, a lot of songs were included. Amongst them are Beethoven's Fifth Symphony, Tsuru No Sugomori, Bach's The Well-Tempered Clavier, and, controversially, Chuck Berry's Johnny B. Goode.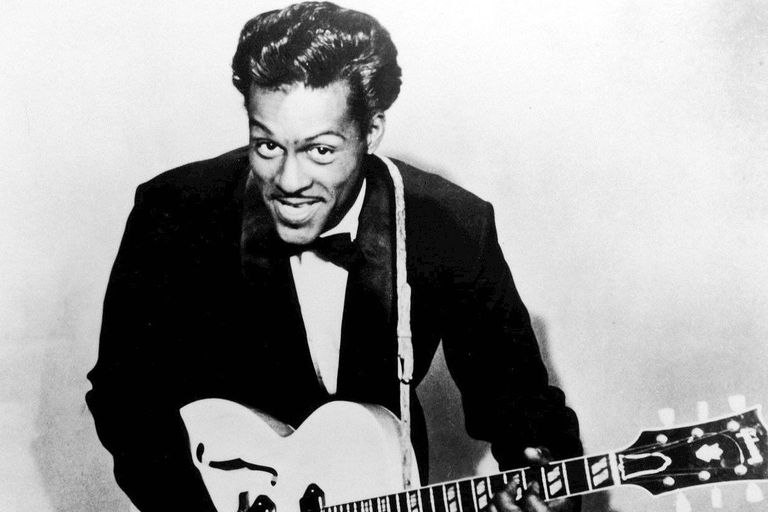 Chuck Berry's song caused some stir because some people deemed it as an inappropriate portrayal of Earth. Some lyrics have what was considered "adult content" back in those days—as well as rock and roll. It also put into perspective how difficult it is to make a selection that would represent and ultimately please everyone.  
Hope For Life
"The Voyager spacecraft will be encountered, and the record played only if there are advanced spacefaring civilizations in interstellar space. But the launching of this 'bottle' into the cosmic 'ocean' says something very hopeful about life on this planet." said Carl Sagan when interviewed about the record.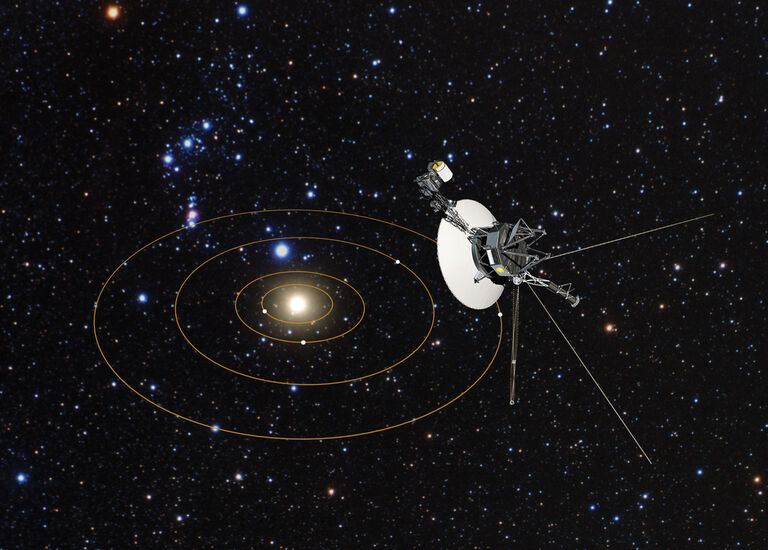 Even if it is found by an intelligent lifeform, it seems unlikely they will be able to figure out how to play a phonograph. Many people nowadays probably wouldn't be able to figure it out since they've become outdated for many of us.
Not Only Music
The capsule didn't only include music. A series of pictures and illustrations also portray different aspects of life on the planet. Some pictures were scientific and mathematical in nature, while others were portrayals of life on earth, natural landscapes, and cultural artifacts.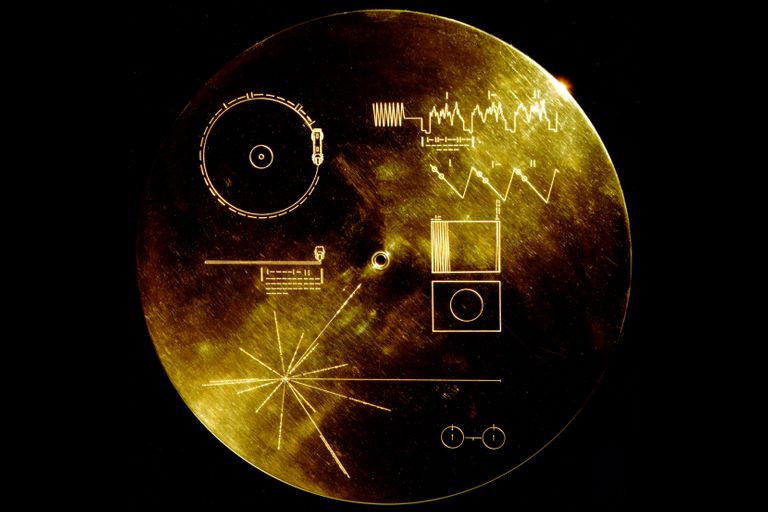 These pictures were engraved on copper and covered on a layer of gold. They are also inside an aluminum sleeve, which protects them from corrosion, so the record will be as fresh as can be for whoever finds it. They were made to last a lifetime and beyond.
A Human Legacy
As uncertain as throwing a message in a bottle in the vast ocean cosmos—we have achieved so much in such a short time on Earth compared to the ancient stars. Carl Sagan said: "We wanted to leave a legacy of our thoughts, our wisdom, and our feelings.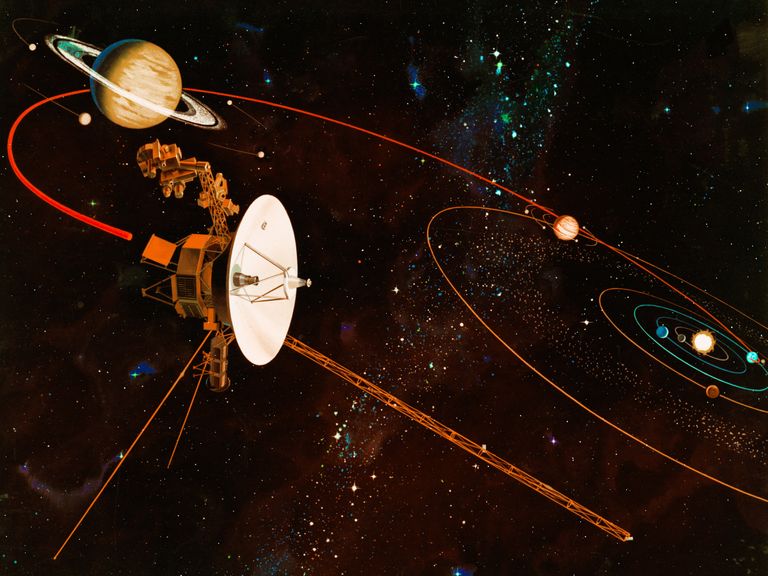 We wanted to send a message to the stars." The idea of the possibility that sometime in the future alien life could encounter this capsule is inspiring and an idea that seems like it has been taken from a science fiction novel.
A Word From The President
Jimmy Carter, the president of the United States at the time, recorded a message for the aliens. Where he referred to humans as "The children of planet Earth." He then continued explaining the reason behind his message.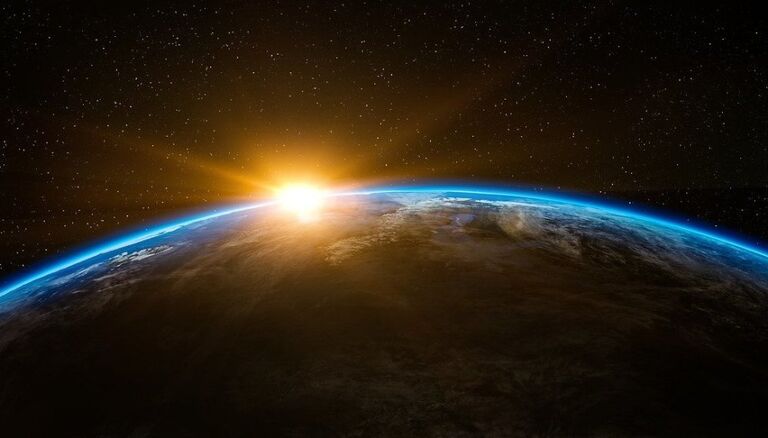 "We are determined to explore the universe, to learn about its mysteries, and to seek new knowledge and understanding. We hope that this message will be received and understood and that it will lead to further communication and exchange between us and other civilizations in the universe." 
The Mission Objective
After conducting outstanding flybys of Jupiter and Saturn, Voyager 2 successfully visited Uranus. In 1986, we were able to see close pictures of the planet for the first time ever. It unveiled 11 new moons, two new rings, and a ring invisible to the human eye.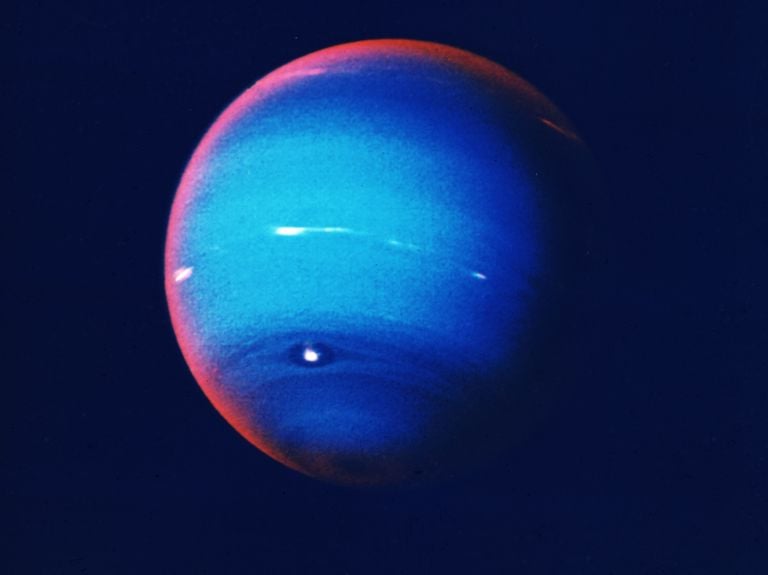 In 1989 it reached Neptune, where it discovered six new moons and geysers on Neptune's most giant moon, Triton. Voyager 2 remains the only human spacecraft to have ever explored these planets. It provided incredible data that is still worked with nowadays.  
Faster Than Most
It's no secret that to leave the solar system promptly, it's necessary to gain an incredible amount of speed. Throughout the 70s, there were many attempts to do so. Voyager 2 was designed with the specific requirements to achieve this goal.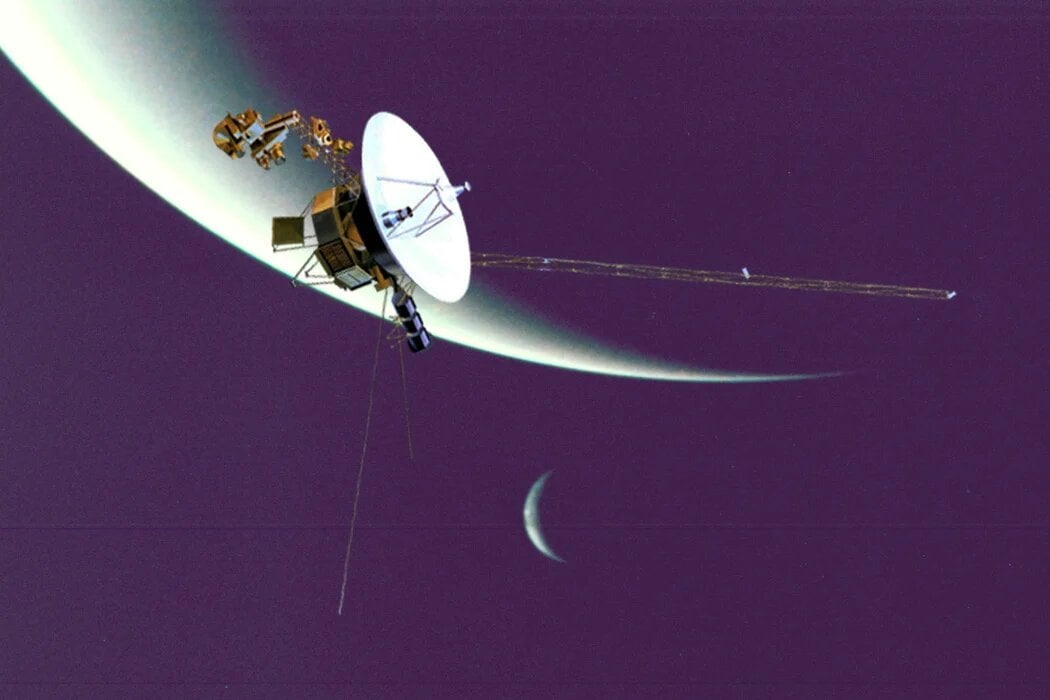 To leave our system, it had to reach a speed of 17 kilometers (10.6 miles) per second. To give you an idea, this is equivalent to 38,400 kilometers (23,890 miles) per hour or 61,000,000 kilometers (37,856,000 miles) per year. Now, that's fast! 
Out Of This World
The information the Voyager program has unveiled is of enormous magnitude. The data and pictures revealed some incredible facts that will help scientists understand our giant neighbors much better.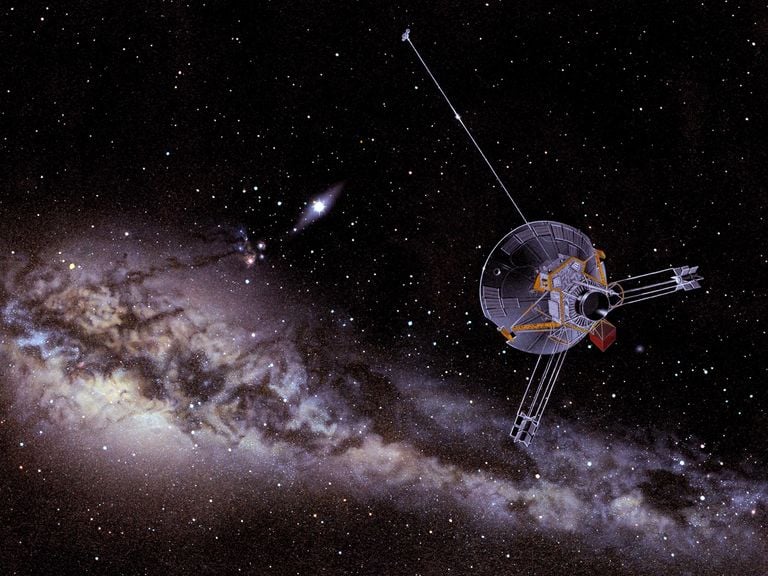 During the 80s and 90s, Voyager 1 and 2 were able to capture unprecedented details of Jupiter, Saturn, Uranus, and Neptune. Being able to stand so close to the "big four" with the necessary tools made it possible to observe the rings, moons, and components that make up these planets—a fascinating endeavor. 
Jupiter
The Voyager 1 reached Jupiter in 1979 and started sending riveting information back to Earth. The most intriguing fact was the discovery of active volcanoes on the planet's surface, revealing that the planet is geologically alive, so to speak.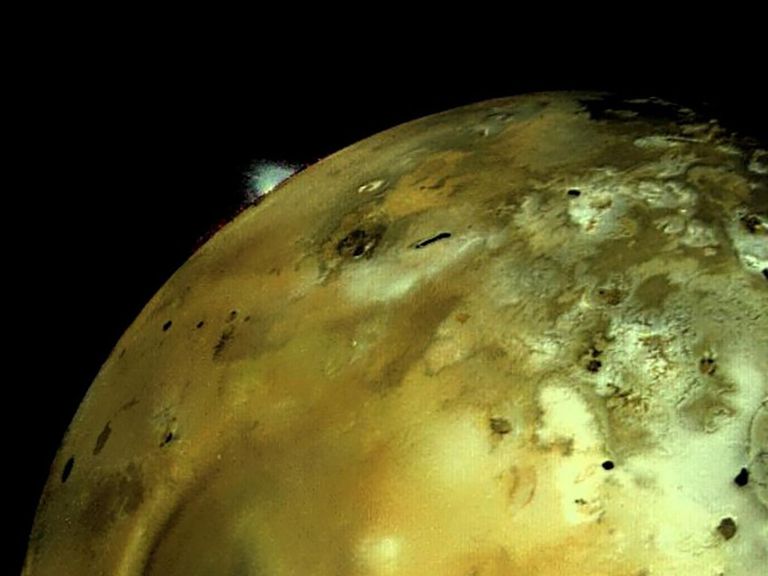 Amongst other discoveries was that Jupiter has some highly radioactive belts surrounding it, as well as a powerful magnetic field and lightning on the planet's surface. These facts have been corroborated with other flybys by other spacecraft that have made it that far.
Volcanic Moon
Jupiter's moon, Io, surprised scientists when the Voyagers were passing Jupiter. Not only is this moon immense, but it also has volcanic activity.  It was the first time an active volcano was found in a celestial body that wasn't a planet.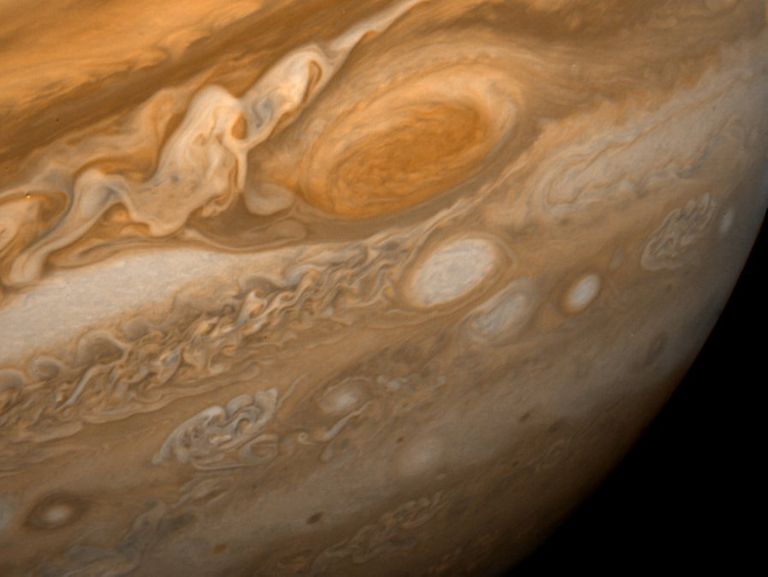 The high-resolution pictures Voyager 2 took allowed a detailed inspection of the moon's surface, revealing a complex landscape. On top of that, there were also a number of tiny moons orbiting Io that are thought to be fragments of another moon that might've collided in the past.
Next Stop, Saturn
The Voyagers arrived in Saturn a year apart, in 1980 and 1981, respectively. But the discoveries made by these probes would last a lifetime. They found new moons, a new ring, a new ring division, and lightning! They also recorded a weaker magnetic field around the planet than Earth's.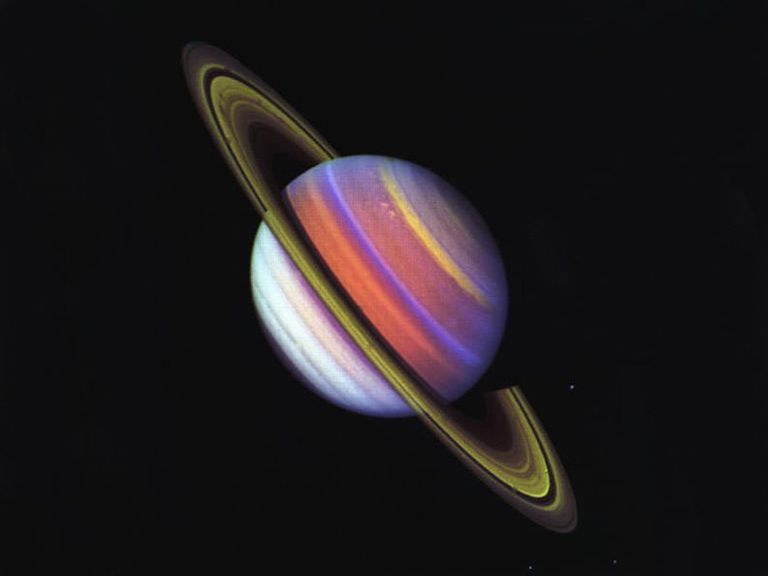 The mission has provided invaluable data about the outer planets of our system that have revealed fascinating insights. Increasing our understanding of the planets could potentially help our understanding of our own.
Saturn's Rings
Voyager 2 was the probe in charge of taking high-resolution pictures of Saturn, and the results were breathtaking. The discoveries made on the rings were also revealing of their nature. 
Apparently, within the rings are moonlets. They apparently maintain the integral structure of the rings and their divisions.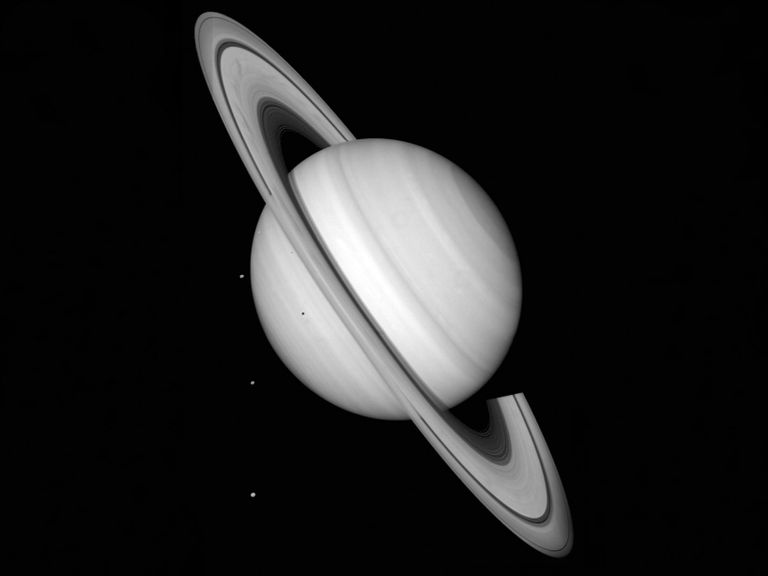 Looking further in, they found a new ring that they named the "G" ring, as well as divisions such as the "Pallene division" in the outer ring and the "Encke division" in the "A" ring.
Saturn Is Very Lightweight
Saturn is the second largest planet in the Solar System. It is 95 times bigger than Earth, but in density, it is incredibly lighter. This is because it is a gas planet composed mainly of Helium and Hydrogen. No wonder they call it a gas giant.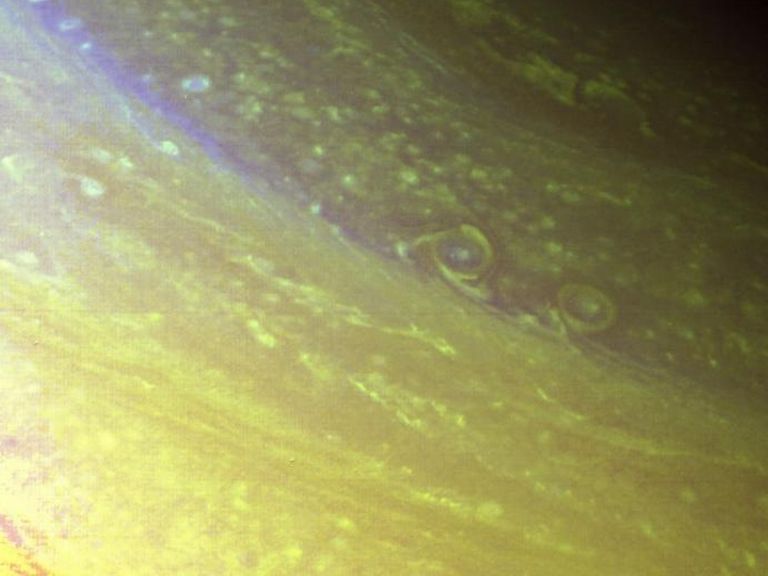 Saturn is the least dense of all the planets in the solar system and would float in water if it were placed in a bathtub. Now, the mission is to find a bathtub large rough to fit the gigantic planet! 
Saturn's Short Days
Another incredible discovery was that Saturn's day is 11 Earth hours long. Being such a massive planet, it seems like it should be longer compared to our planet. The probes' trip was able to capture data about the planet's rotation speed, mass, distance from the sun, and the planet's orbit.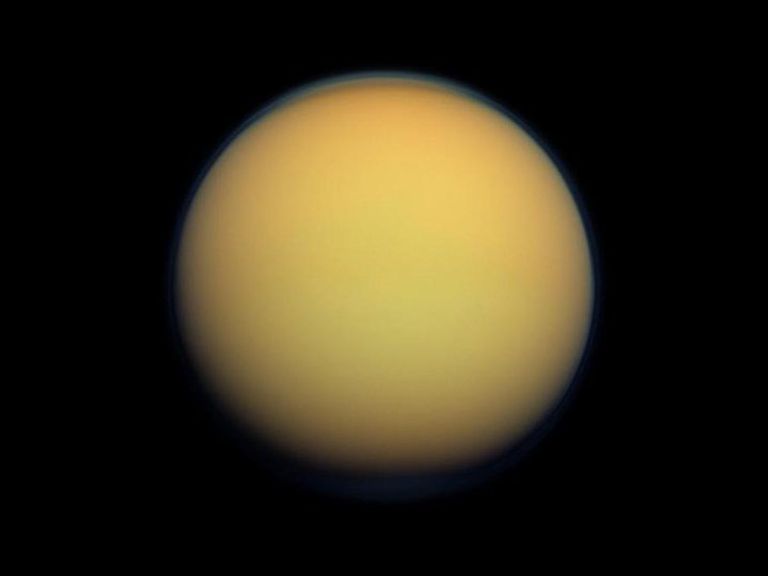 This enormous planet has a very fast rotation speed, resulting in a short day of only 9.9 Earth hours. Thanks to Voyager's data capture, scientists were able to determine the day length through a series of complex equations. 
Titan The Mighty
There was a lot of curiosity about Titan, Saturn's biggest moon. They designed Voyager 2's trip specifically to make a flyby around it in case Voyager 1 didn't manage to. And it was an absolute success.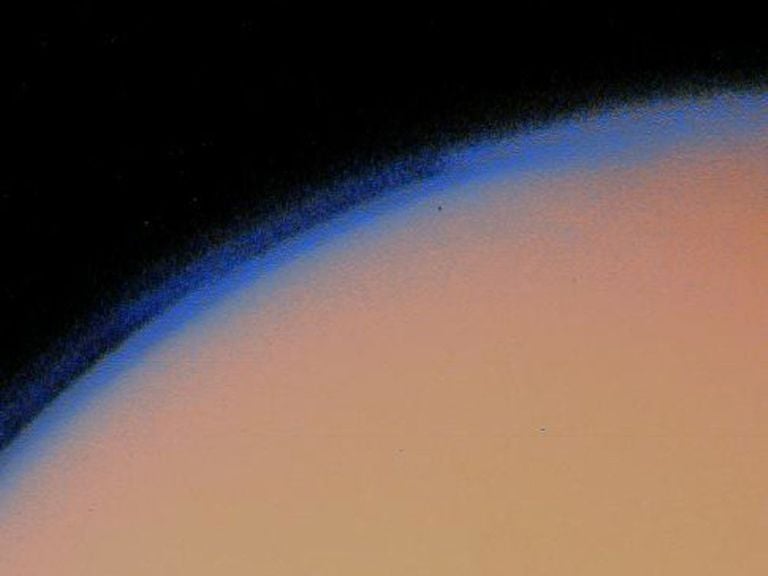 Incredible details were revealed about the moon. It showed a complex landscape with mountains, valleys, and plains; and a nitrogen-rich atmosphere. But probably the most fascinating of them all was that they found complex organic molecules, which could potentially be the building blocks of life.
Portrait Of The Planets
After successfully observing Titan, the Voyagers set off to different paths. Voyager 2 continued its course to Uranus, while Voyager 1 ventured to the edges of the solar system and onwards to outer space.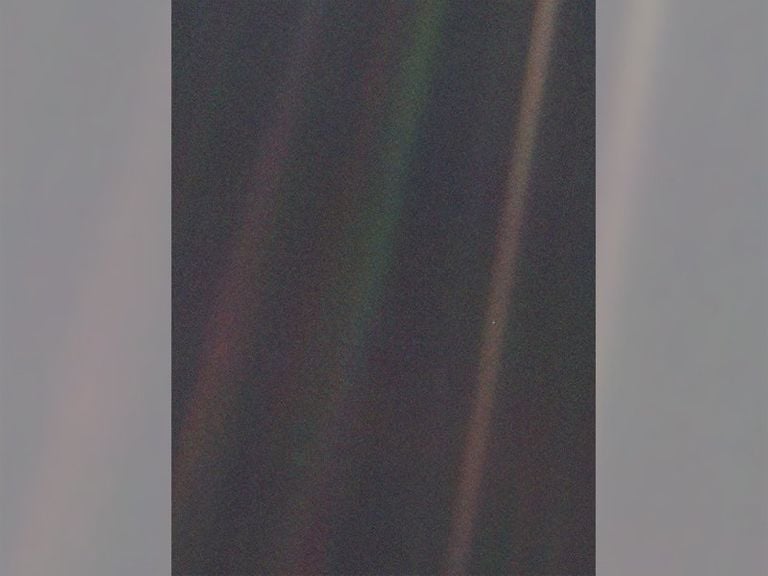 After starting its course to the unknown, Voyager 1 sent back a photograph that made humanity reflect on our existence more than any other. It was the first family portrait where all of the planets in the solar system were observable. Earth is captured just as a minuscule speck in the depths of space. 
Humankind's Accomplishments
In 2012, the signal was received on Earth that Voyager 1 had finally reached interstellar space, being the first human-made object to do so. It was an accomplishment that had taken decades and a number of highly skilled scientists, engineers, and other NASA professionals.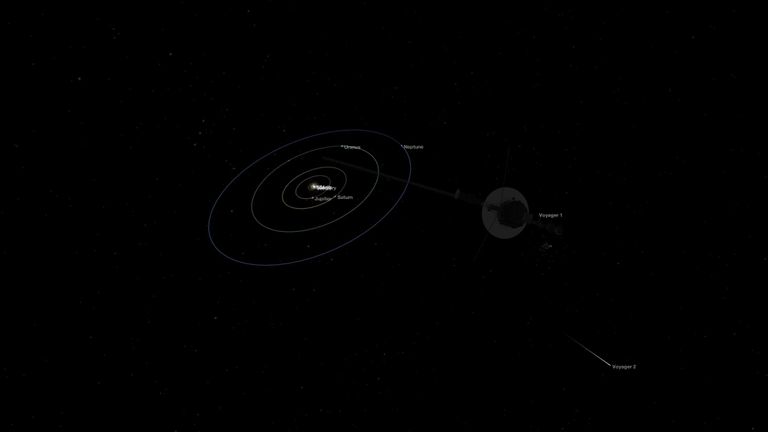 Voyager 1 is flying with a speed of 35 million miles per year. Finally, 41 years after its launch, the probe reached the border of the unknown, thanks to the efforts of passionate specialists that dedicated many years of hard work. 
Meanwhile, Voyager 2
While Voyager 1 was heading to the unknown, Voyager 2 continued its path toward Uranus. The probe was the first to reach the giant planet, and it continues to hold the record for being the only spacecraft to have ever done so.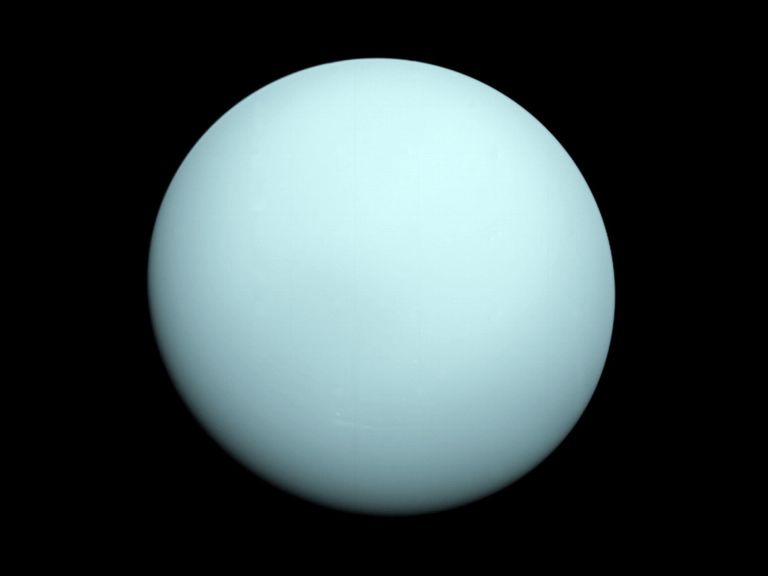 The giant blue sphere has some of the most extreme seasons in the solar system due to its curious equator, which stands at a right angle to its orbit. It's known as an ice-giant planet because of its composition and distance from the sun. 
A Day In Neptune 
In 1989, Voyager 2 reached Neptune, the last of the planets in our solar system, and an impressive sight for humankind. It discovered several new moons, a magnetic field, a ring system that is embedded into a dust cloud, and a thin, gassy atmosphere.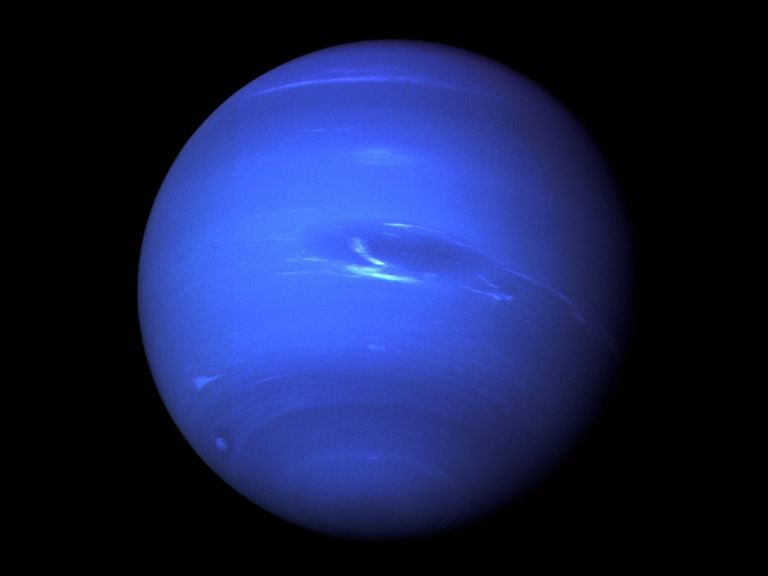 Neptune, the densest planet in the system, was an impressive sight for Voyager. Having been the first and so far the last spacecraft to visit the planet, the data gathered in this mission have helped to increase our understanding of this distant and mysterious world.
Joining Its Twin
After a successful tour throughout the furthermost planets of the system, Voyager 2 would now go on to uncharted territory, joining Voyager 1 in interstellar space, past the heliosphere. They are now on an extended scientific assignment.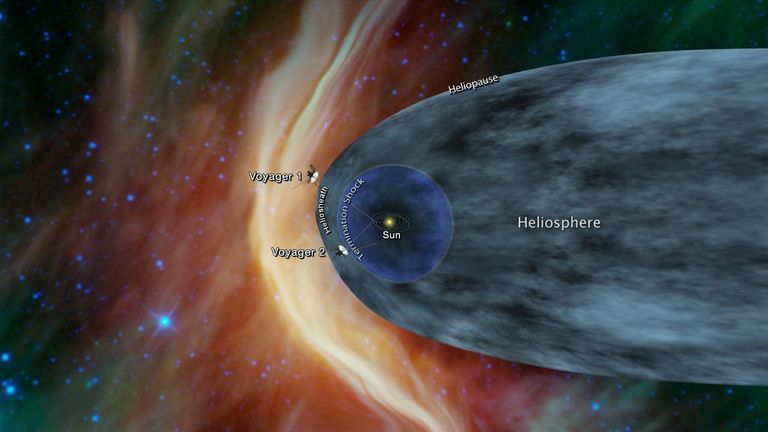 Because the probes are still in good condition to capture data, they have been assigned to continue their mission to outer space and lead the way for future generations of probes and spacecrafts. Expect exciting new information from these two explorers for many years to come.
The Wonderful Plasma Spectrometer
Finally, in December 2018, after detecting many short spikes of cosmic rays, it was confirmed that Voyager 2 had left the heliopause and entered interstellar space. The main instrument for this was the Plasma Spectrometer or PLS.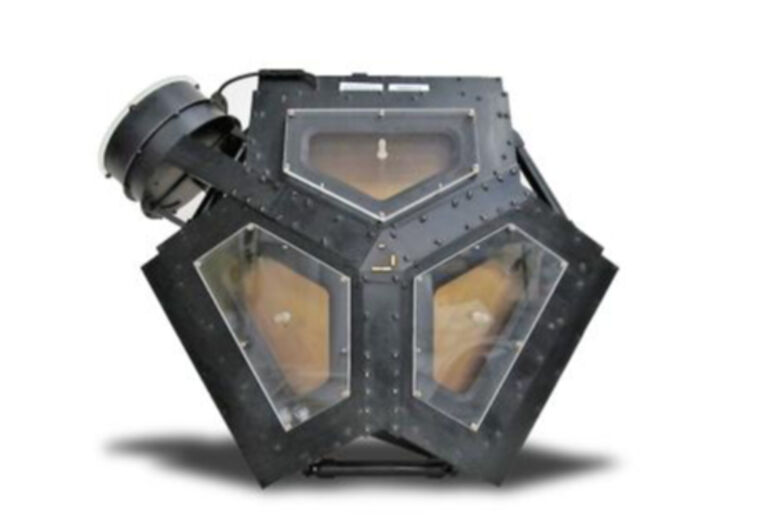 A spectrometer analyzes the electromagnetic radiation emitted by the plasma, its wavelengths, and its behaviors. The PLS detected many changes in the environment that confirmed the exit. The sharp decrease in solar wind was another factor that indicated just how far the Voyager 2 had ventured.  
Far From Home
Detecting the high-energy particles from the exterior of the solar system with the plasma spectrometer was an incredible contribution to scientists; with the ability to collect this data, it will be possible to gain a lot of information for future missions.
Time In Space
It's difficult to tell precisely how long it took for the Voyager spacecraft to leave the heliosphere. It seems to have been a matter of years, but there is no exact number to rely upon.
What is certain is that the Voyager will continue to amaze us for at least a few more years of traveling into the unknown space between the stars. This probe will continue its mission until it runs out of fuel or loses communication with the NASA Deep Space Program.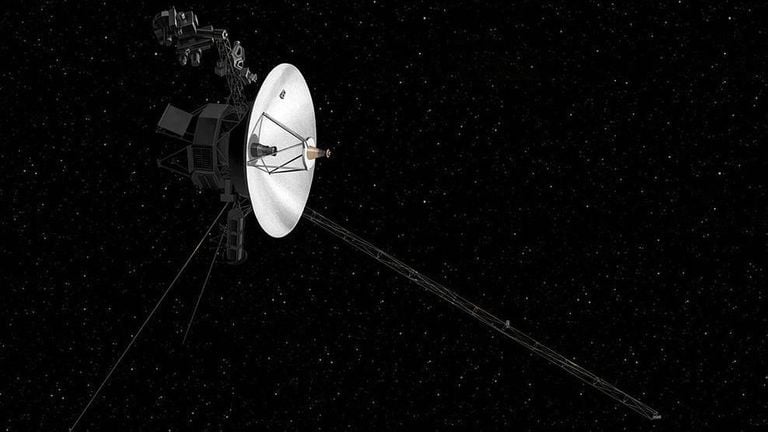 Leaving the heliosphere meant leaving behind the safety shield of our own system. Now both  Voyager probes are dealing with never before seen shifts in magnetic fields. Only Voyager 2 has a fully functional PLS since Voyager 1's hasn't worked since a program failure in 1980.
Time In Space
It's difficult to tell precisely how long it took for the Voyager spacecraft to leave the heliosphere. It seems to have been a matter of years, but there is no exact number to rely upon.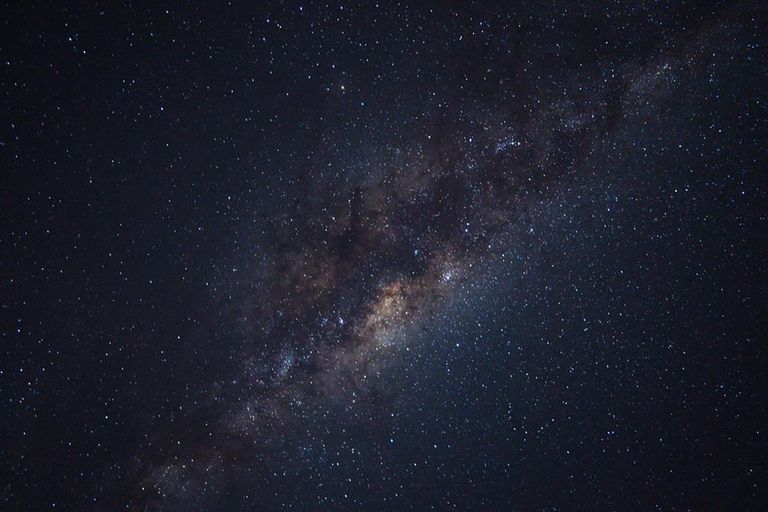 What is certain is that the Voyager will continue to amaze us for at least a few more years of traveling into the unknown space between the stars. This probe will continue its mission until it runs out of fuel or loses communication with the NASA Deep Space Program. 
Communication Between Voyager And Earth
By using a radio communication system and different frequencies of radio waves, it's possible to maintain communication with the probe even though it's so far from Earth. The Voyager has many antennas that transmit and receive data.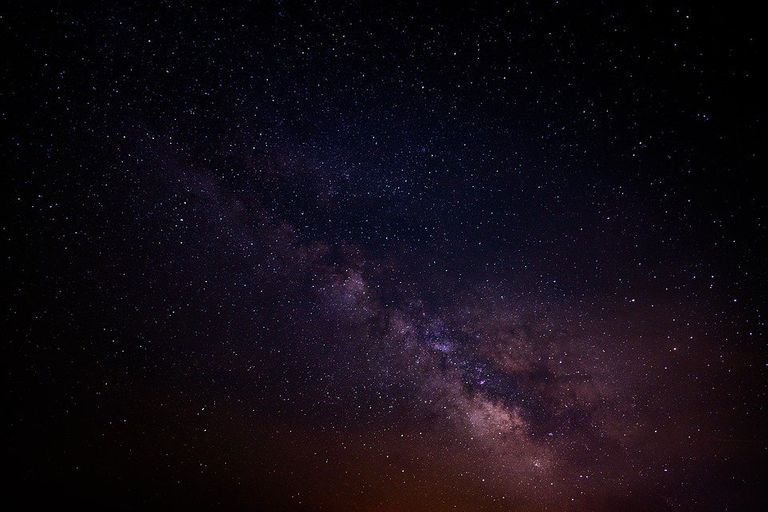 Although no maintenance can be done to Voyager, scientists have been able to upgrade the antennas in the stations that receive the data and have also boosted their power to avoid losing contact with it, although it happened before with no major consequence.
A Continuing Mission 
It's been 45 years since the launch of Voyagers 1 and 2. It's hard to tell exactly how many scientists have worked on the mission, as many generations have passed in different stations and laboratories around the world. Plus, there are many more to come. What is certain is that thousands of scientists worldwide have benefitted from the information these voyages have gathered.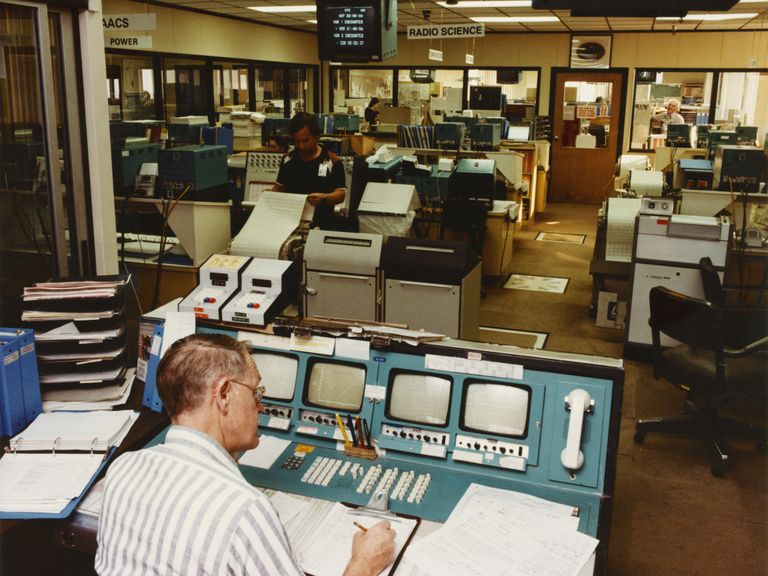 "Our studies start at the Sun and extend out to everything the solar wind touches," Says Nicola Fox, the director of NASA's Heliophysics Science Division. 
The Future Of Voyager 2
Unfortunately, missions like these don't last forever, and in a few more years, Voyager's lifespan will end. It is thought that in 2025, or sometime after, the Voyager will run out of energy to power the instruments it carries.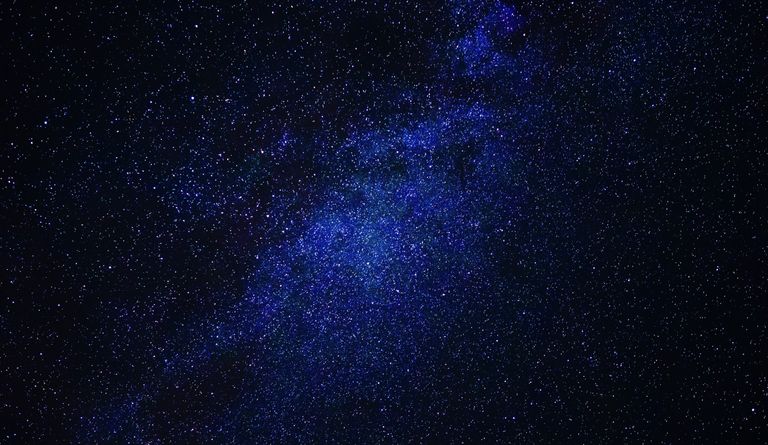 Because it already went above and beyond its intended purpose, all of the information we receive from it now has come almost by way of a miracle. It will become just a remnant of our first ventures into space, one of, hopefully, many more to come.
Exceeding Expectations
Both Voyager 1 and Voyager 2 have far exceeded their original design lifetimes, and even after four decades, they are still operating. They were intended to work for a minimum of five years, but because of the systems and features used, they've been able to withstand a lot.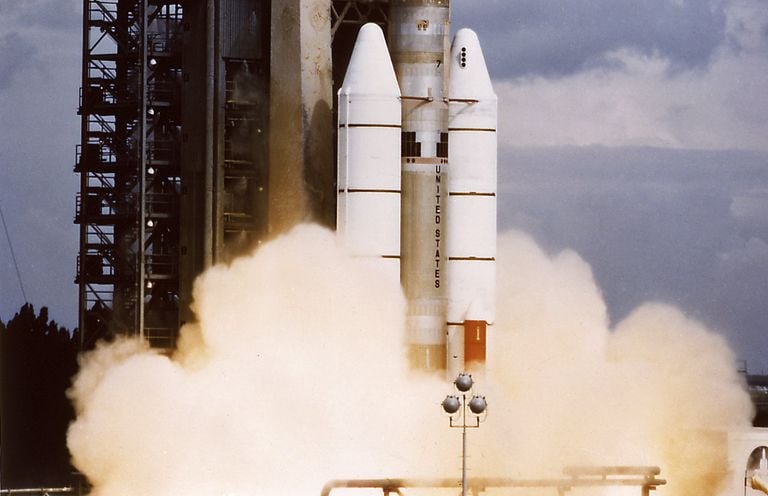 The original goal was to complete a tour of the outer solar system and study the planets Jupiter, Saturn, Uranus, and Neptune. Now, the extended lifespans have allowed further research into the heliosphere and now interstellar space.
A Multifaceted Endeavor
Suzane Dodd, the mission project manager for the Voyager mission, has held the position since 2010 and has played a vital role in the research's success. She coordinates the teams in the necessary direction, meeting and exceeding their objectives. It's a very complex effort that only a highly skilled leader could partake in.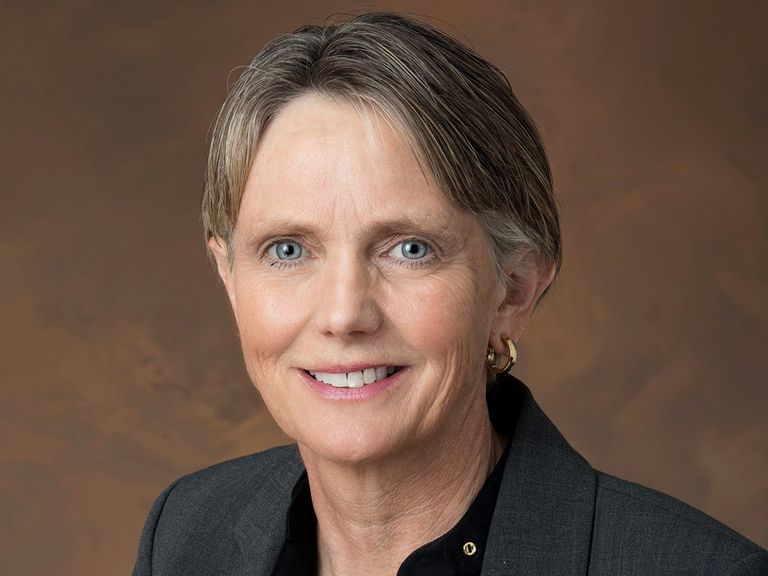 The teams of scientists, engineers, professionals, and specialists under her direction work arduously at NASA's Jet Propulsion Laboratory (JPL) in Pasadena, California. Under her leadership, the future of space exploration is in good hands. 
The Future Is Bright
The Voyager mission has laid the groundwork for new, exciting missions. NASA is already planning the following missions outside the heliosphere, one of them being the Interstellar Mapping and Acceleration Probe (IMAP). Although this mission is still in the early stages of development, hopefully, there will be a launch date in the next year or so.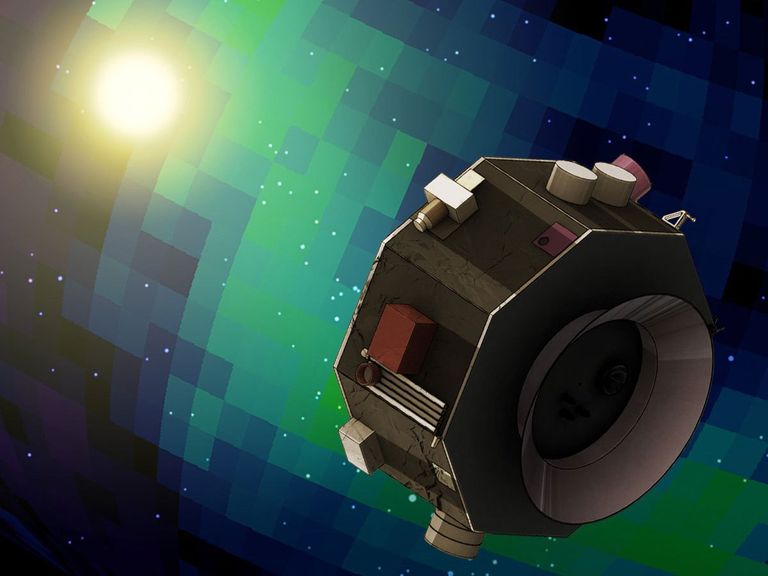 These probes aren't meant to last forever, but in the meantime, we will continue receiving and cherishing the wonderful information the Voyagers continue supplying our planet.