The Story of a Man And His One True Love- His Volvo
Many people would only own one car for up to two years if they can afford it, and if they do about 100,000 miles in it, they will buy a new one instead. That's not how Long Island native Irv Gordon thinks, though.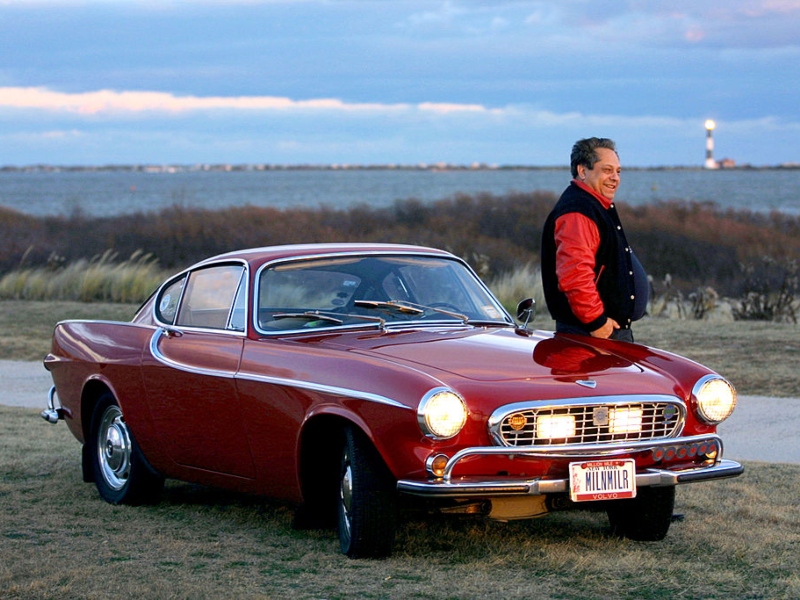 The lad loves his car, and his is a classic Volvo manufactured in 1966. Gordon drove his ride daily, raking in 3,000,000 miles since the day he bought it. Yup, you read that right, a whopping 3 million miles. It's rare to see a car that's really old, and it's rarer to get to that mileage.
How It All Began
Gordon and the Volvo love story began in 1966 when he purchased the brand-new Volvo P1800. While he knew the car was reliable, he didn't expect that it would serve him for five decades and that he would break the mileage records.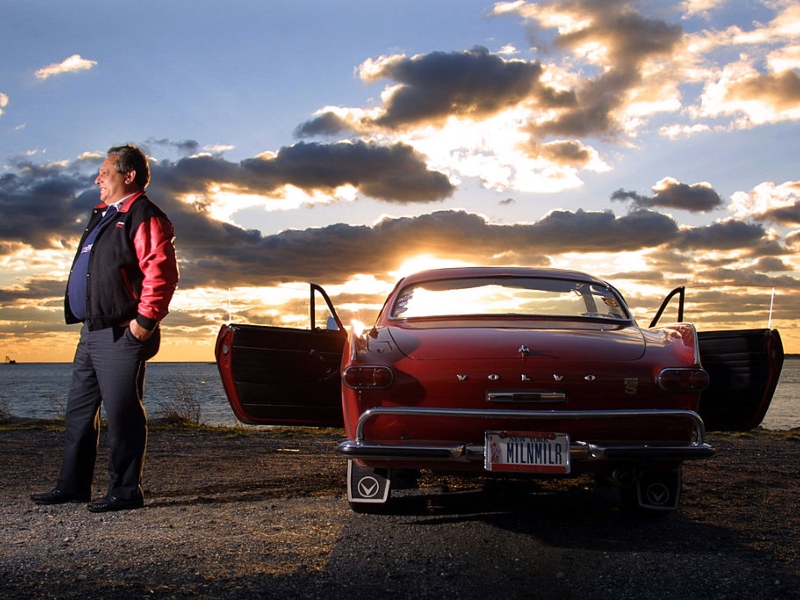 How did he manage to achieve this unassailable feat? His love for traveling across America has seen him rake in miles after miles, year in, year out. So with the three million mark on his odometer, it's no surprise that Volvo has decided to run a campaign to celebrate him.
The Process
It takes a massive effort to keep a car accident free and even hit 100,000 miles, and Gordon was determined to take care of his coveted Volvo. Reaching 3 million miles is not easy, and one has to be intentional about it.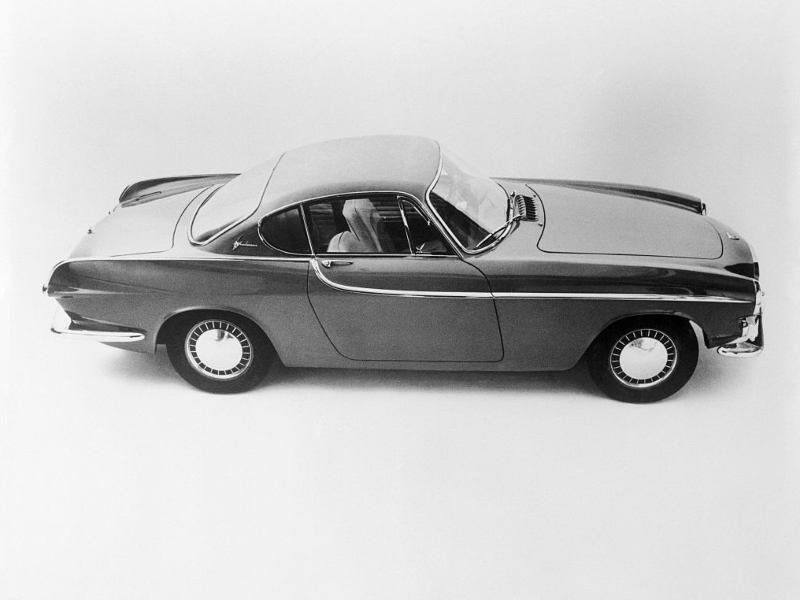 Gordon absolutely loves his ride and attributes hitting the milestone to faithfully maintaining the car, routine checkups by the experts, and showing the Volvo some TLC. It's no wonder the vehicle has survived five decades.
The Volvo Campaign
In June 2013, Volvo began a campaign to share Gordon's story with the world and, more specifically, all Volvo cars enthusiasts.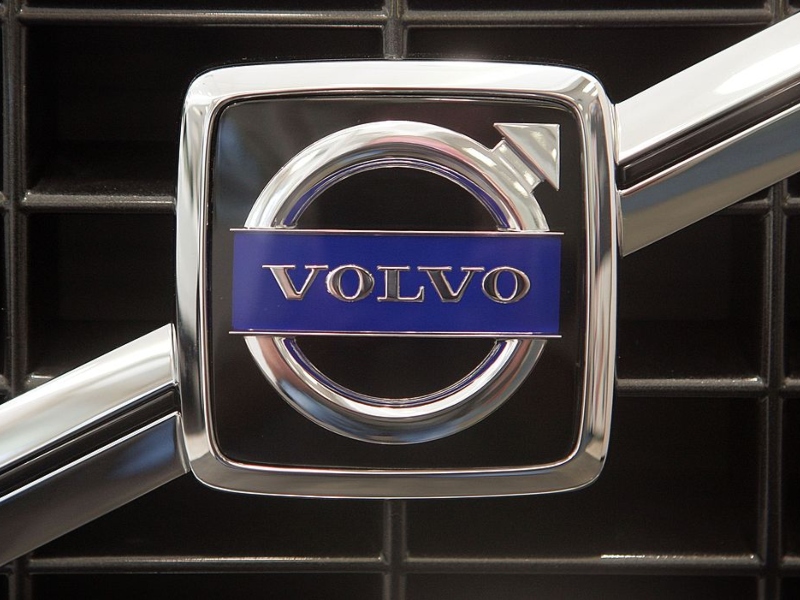 The company's statement read in part, "In a journey that has lasted nearly half a century, spanned the globe, and elicited awe from generations of car lovers, Long Island's Irv Gordon has a phenomenal achievement in his sight: driving 3,000,000 miles in the same car – a shiny, red 1966 Volvo P1800."
The 3 Million Reasons Movement
When Irv drove off with the shiny Volvo P1800 in 1966, he began a movement that, according to the Volvo manufacturers, continues to "grow through the collective experience and passion of current Volvo owners."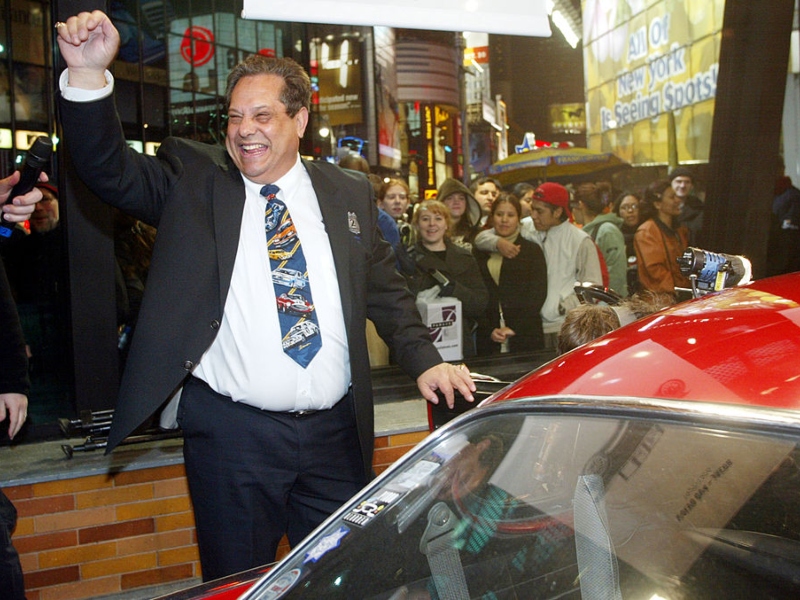 To celebrate the milestone, Volvo Cars of North America (VCNA) started a unique campaign for Volvo consumers where they can view Gordon's story, the map, and memories from his 3 million miles journey by visiting 3MillionReasons.com. In addition, consumers can also share their own reasons for believing in the website.
The Experience
According to Gordon, "It's not about getting to the three million miles; it's about the trips that got me to the three million miles." The lad had no intentions of hitting the 1 million miles mark; all he wanted to do was travel and experience the car and the country in the best way possible.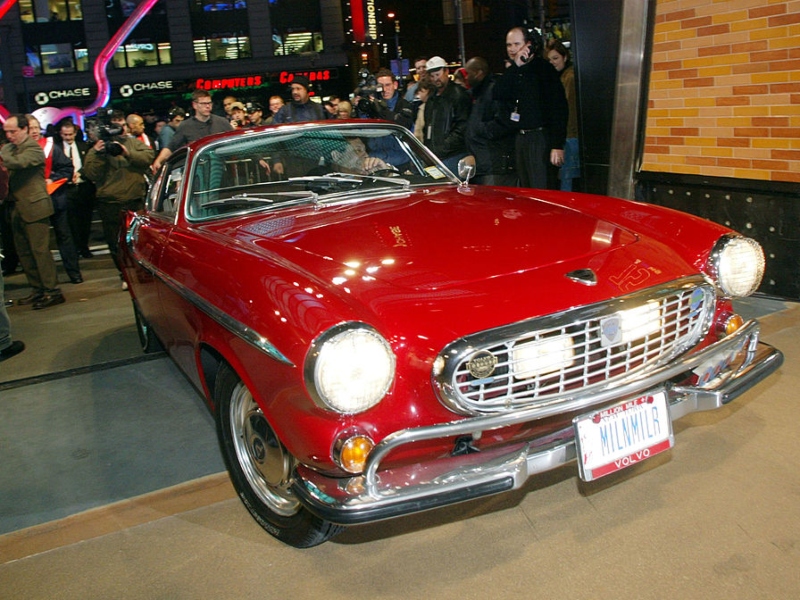 Gordon mulled, "I never had a goal to get to one million, to two million. I just enjoyed driving and experiencing life through my Volvo.
Best Way To Do It
We all have different ideas of what the best experience of a country or an exotic place would be, and if you ask Gordon, the best way to experience America is by car. That way, one can go out and see as much as possible.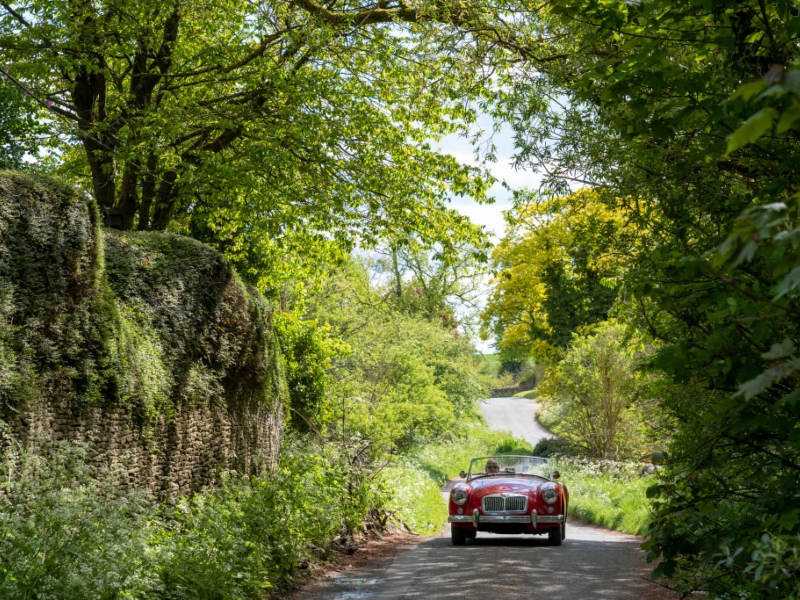 Gordon inspired everyone to find their own journeys saying, "Find your own journey and reason to believe because you only have one life to live. No matter how many roads I've been on, there's always one I haven't taken. That's what makes it exciting."
A Guinness World Record
Immediately Gordon hit the 2.99 million miles, he was recognized by the Guinness Book of World Records for holding the record for most miles driven by a single owner in a non-commercial vehicle. That's one record we don't think will be broken anytime soon.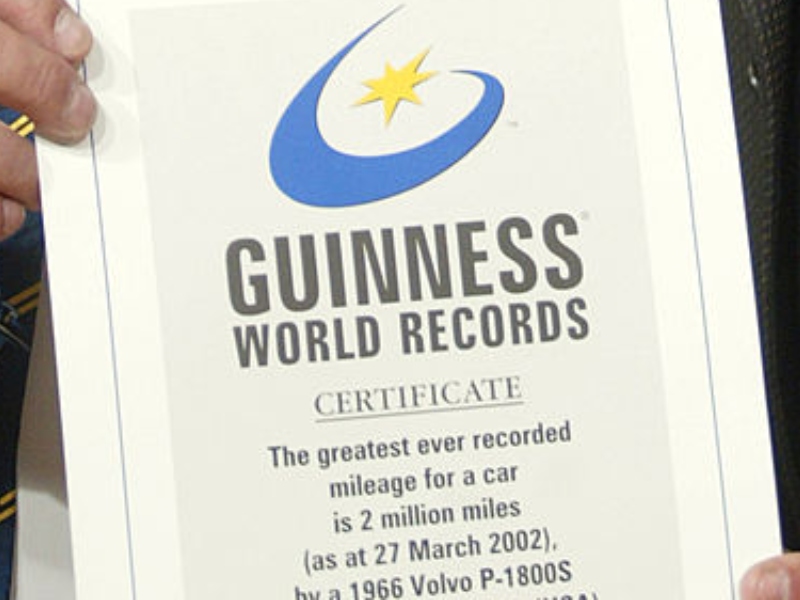 The 73-year-old retired science teacher from Patchogue, N.Y., has achieved the feat in his classic, shiny red Volvo, something that many car enthusiasts can only dream of doing.
The First Long Trip
Do you know how excited one gets whenever one buys something new? That's precisely the sentiment Gordon had when he purchased the Volvo P1800. The former teacher bought the car on a Friday, and he immediately fell in love.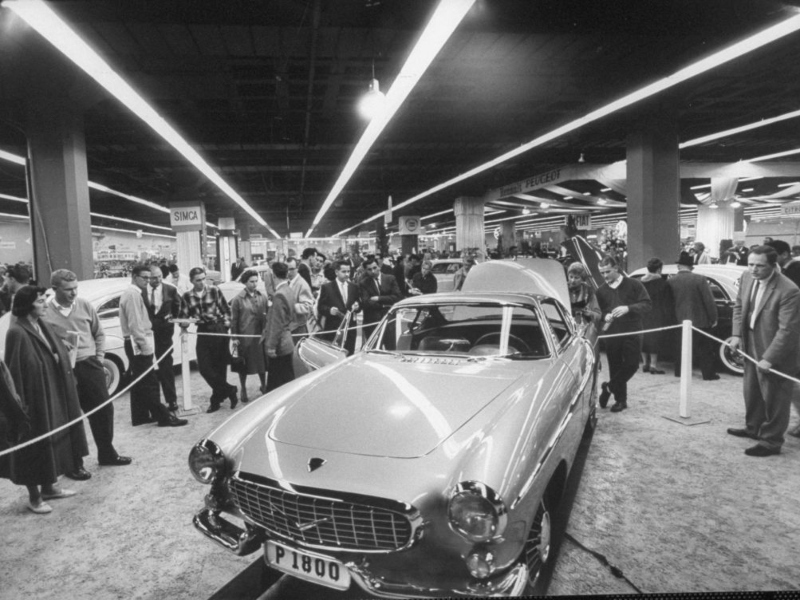 According to Gordon, he couldn't bring himself to stop driving his new ride, and since it was a long holiday weekend, he decided to take a trip. The man came back to the dealership the following Monday for the car's 1,500-mile service. Gordon impressively raked in 1,500 miles on his first weekend driving the Volvo. That's impressive.
A Passion For Driving
Gordon would not have clocked his first 1,500 miles in one long holiday weekend if he didn't love his car and didn't enjoy driving. While he had a successful career as a teacher, he also had a passion for vehicle maintenance and was a massive fan of driving.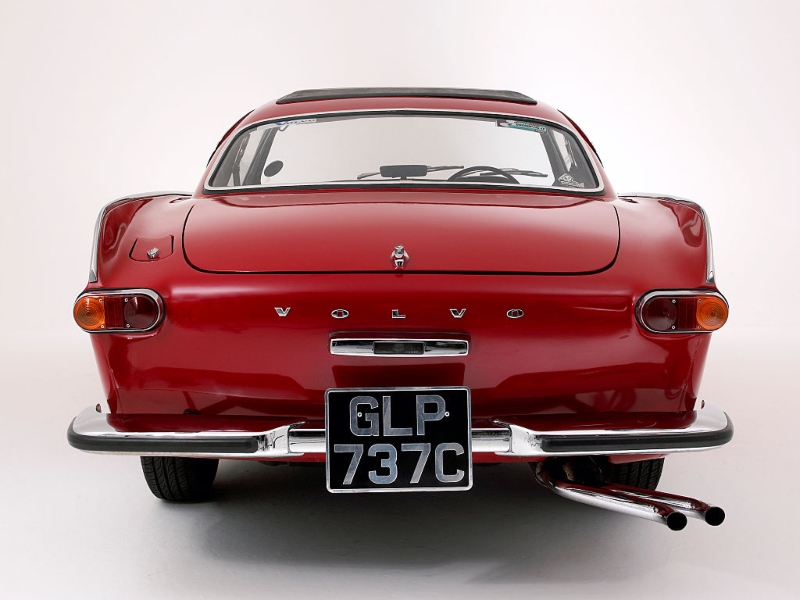 The teacher made a 125-mile roundtrip daily commute, and combined with his other trips; it meant that Gordon hit the 500,000-mile mark in 10 years.
Sticking With The Experts
One of the reasons why the Volvo lasted that long apart from, well, being a Volvo, is because Irv was loyal to his mechanic. Gordon always brought his P1800 to the same certified Volvo technician for more than 15 years, the same place where he bought the car.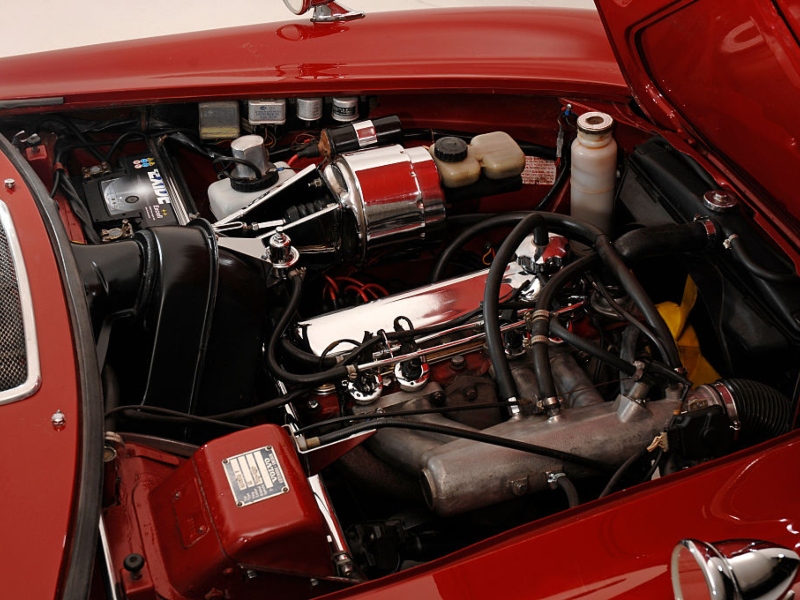 The technician, Nino Gambino, commented about Gordon and his car, saying, "Because Irv follows the owner's manual and truly cares for and loves his car, I have no doubt he'll reach three million. Irv always says he takes better care of the car than himself! And he's fun to ride with on trips because you don't need a map."
Two-time Record Breaker
Gordon has broken records not once but twice with his great mileage. In 1998 with 1.69 million miles in the Volvo's belt, he got into the record books, getting the Guinness Book of World Records for most miles driven by a single owner in a non-commercial vehicle.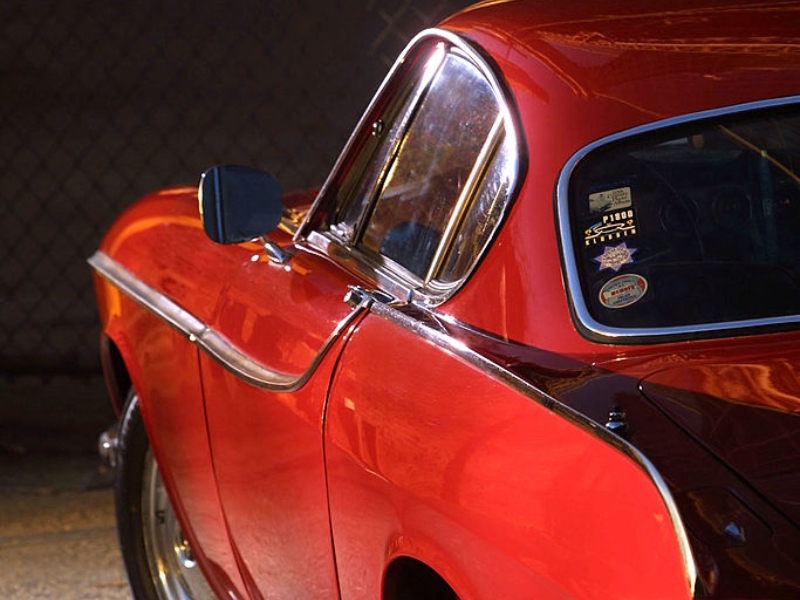 By 2002, he was gaining both local and international media attention, and the same year Gordon drove his P1800 down Times Square to hit his two-millionth mile in style.
A Feat No One Else Might Achieve
As Gordon edges closer to hitting the 3 million miles mark, it's slowly sinking in that he has achieved a feat no one else might achieve. As such, every trip is more sentimental than the last.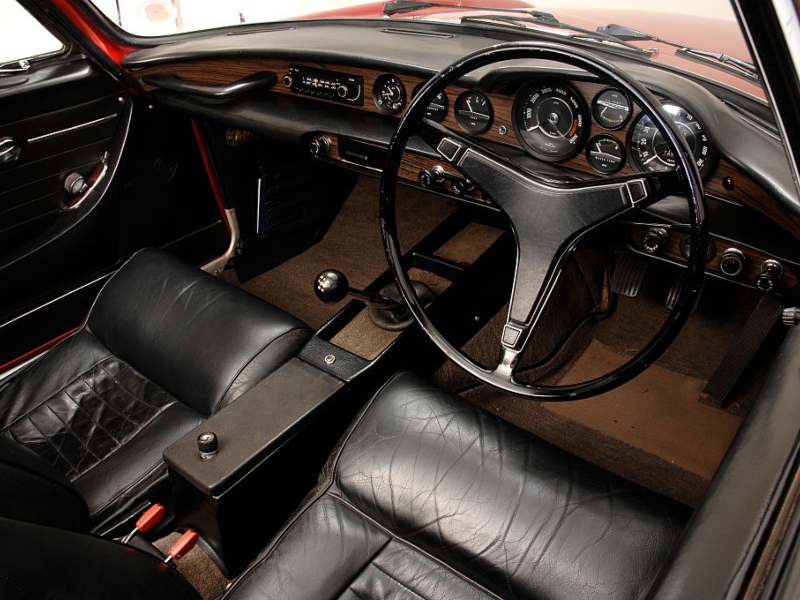 Speaking about his next miles in the Volvo, Gordon commented, "So, these next few thousands of miles will be special and sentimental for me. I'm looking forward to visiting my favorite places in big, beautiful America – from national parks to roadside cafes, from the Pacific Coast Highway to small roads that are miles from the Interstate. Send me an invite, and maybe I'll meet you for a cup of coffee."
A Worthy Last Dance
Having visited most of the United States in his shiny Volvo, Gordon plans to hit the 3 million miles in an unforgettable way. Next, the teacher intends to finish his countrywide tour by driving to Alaska, one of the remaining states that the P1800 hasn't set its wheels in.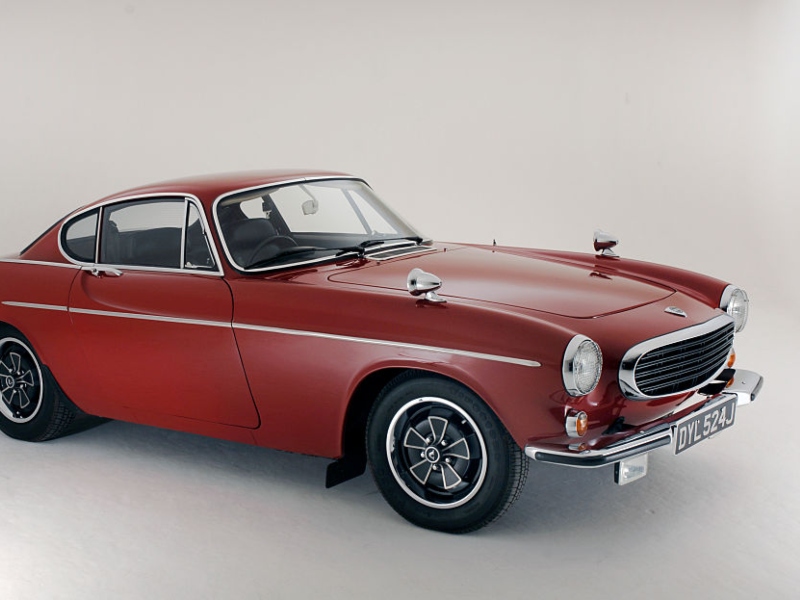 The trip to America's last frontier will be the ultimate way to achieve the stunning record with a car that has been consistently on the road since 1966.
A Combination Of Several Factors
To hit such impressive mileage, there has been a combination of several factors that have made the feat possible.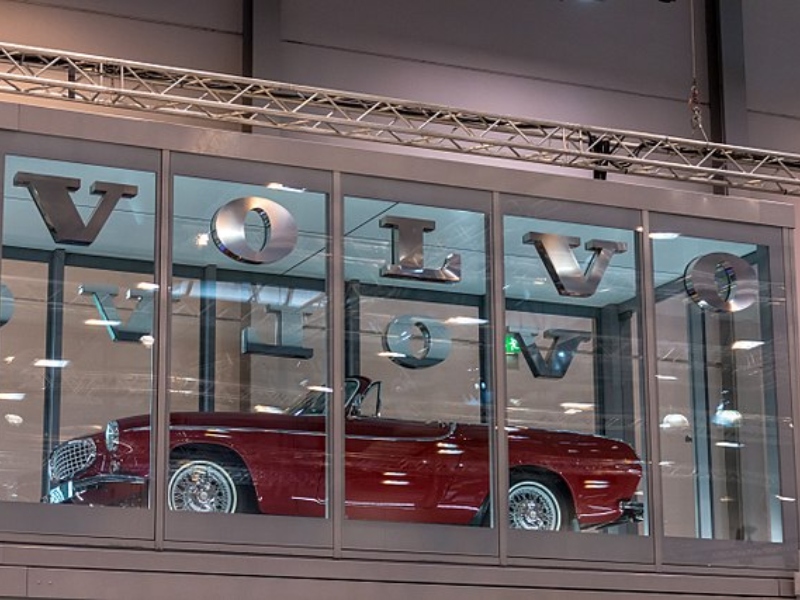 As per John Maloney, president, and CEO of Volvo Cars of North America and Gordon's longtime friend, "there have been just as many reasons why he's been able to do it – from his meticulous care, on-schedule oil changes and his safe driving practices – all the way to Volvo's legendary attention to engineering."
Volvos Are Enduring and Designed Around You
Maloney added, "A distant predecessor to today's models, the Volvo P1800 and Irv are the living embodiment that Volvos are enduring and designed around you. We look forward to following him on this journey and finding ways to bring our customers and car enthusiasts everywhere along for the ride."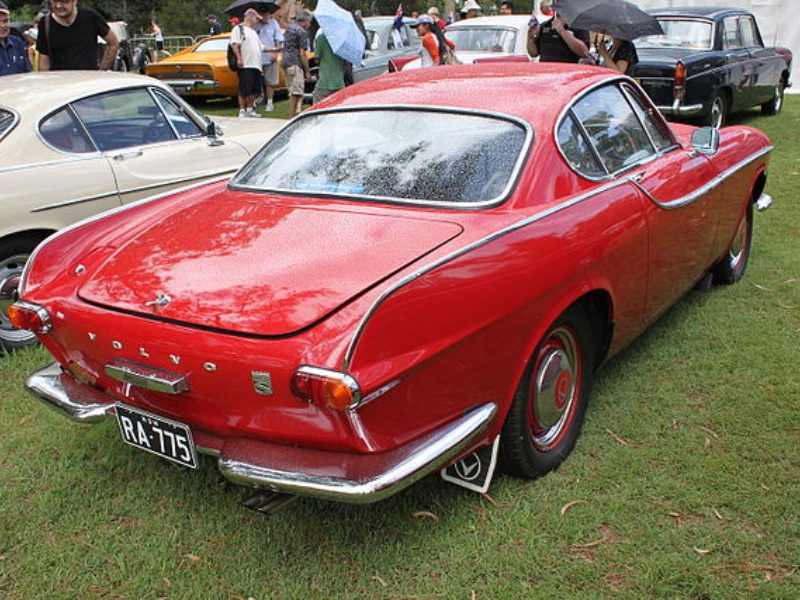 Indeed, Gordon couldn't have done it without the help of the company's regular diagnostics and his attention to detail, both when he is driving and when he is not, by ensuring that everything is in tip-top shape at all times.
An Insane Distance Covered
Sadly, Gordon passed on in November 2018 after he suffered a heart attack while traveling for promotional work in a remote mountainous area in China. Yet, by the time of his demise, the 77-year-old had logged in 3.6 million miles in his Volvo.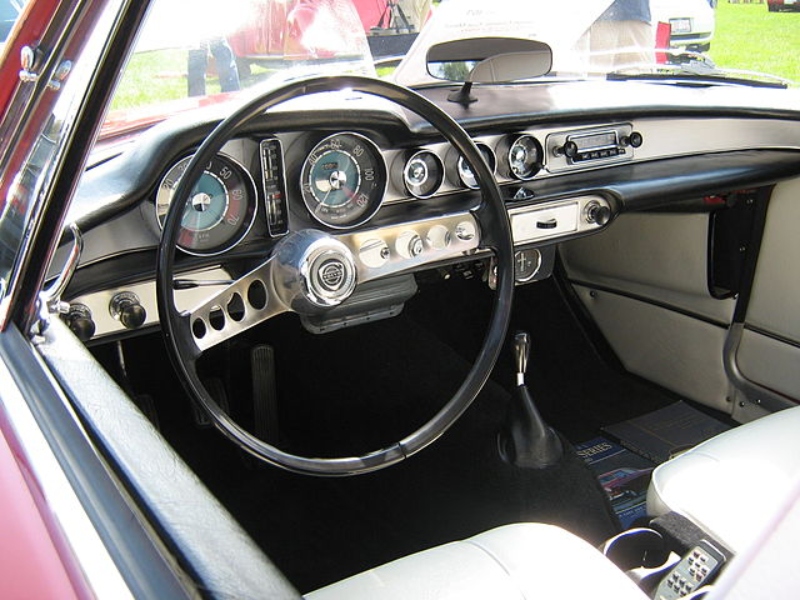 To put the distance in perspective, the retired teacher had covered an equivalent of 7 roundtrips to the moon. If that is not mighty impressive, we don't know what is.
He Just Wanted to Have a Reliable Car
When Irv bought the Volvo P1800, he wasn't looking to break the World Record; he just wanted to have a reliable car. The lad had had two bad experiences with new vehicles, and he wanted something dependable, and the Volvo caught his eye.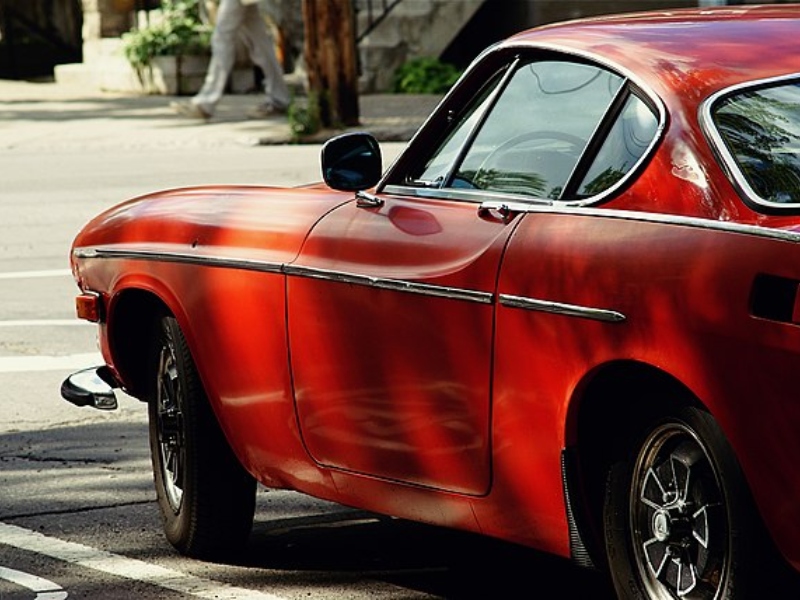 Immediately he drove out of the dealership that Friday; he fell in love with the car, and over the long holiday weekend, he covered 1,500 miles. How did Gordon, a middle school science teacher, hit so many miles that soon? He loved the drive.
Keeping The Manufacturer Updated
Not many of us talk to the manufacturers of the products we use, especially when the products in question work perfectly. Yet, Gordon was different; he would lose himself in the thrill of the Volvo whenever he had a chance.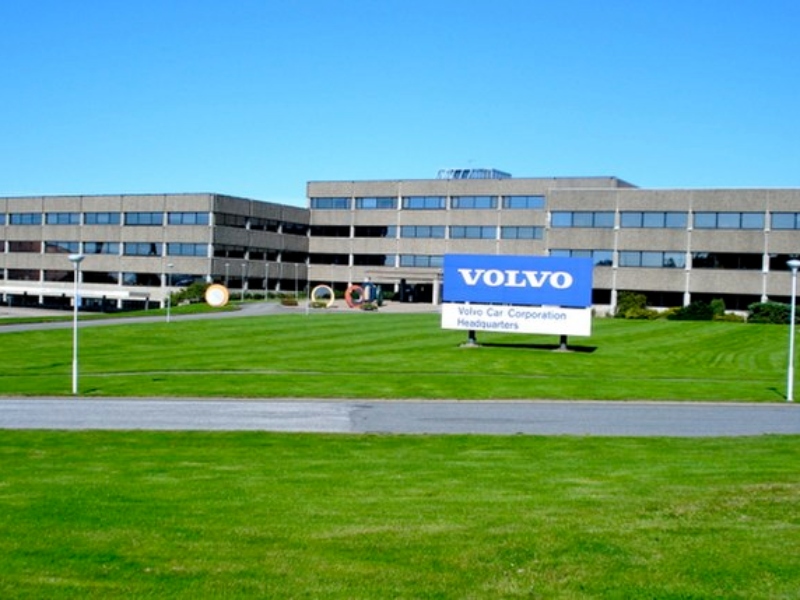 When he clocked 250,000 miles with no extra repair work out of the regularly scheduled service, he wrote to Volvo, who responded, "We're happy you're happy with the product, don't forget to buckle up." When Irv got to 500,000 miles, he wrote to Volvo again, and this time they took notice of his journey and gifted him a brand-new 780 coupe.
He Landed An Ambassadorial Role
Gordon's passion for driving has seen him rake in astonishing mileage numbers worldwide. His stunning feat has put him on the map among notable car enthusiasts. Soon, he was appointed the Volvo cars ambassador, a position he fully deserved considering his achievements while driving the P1800.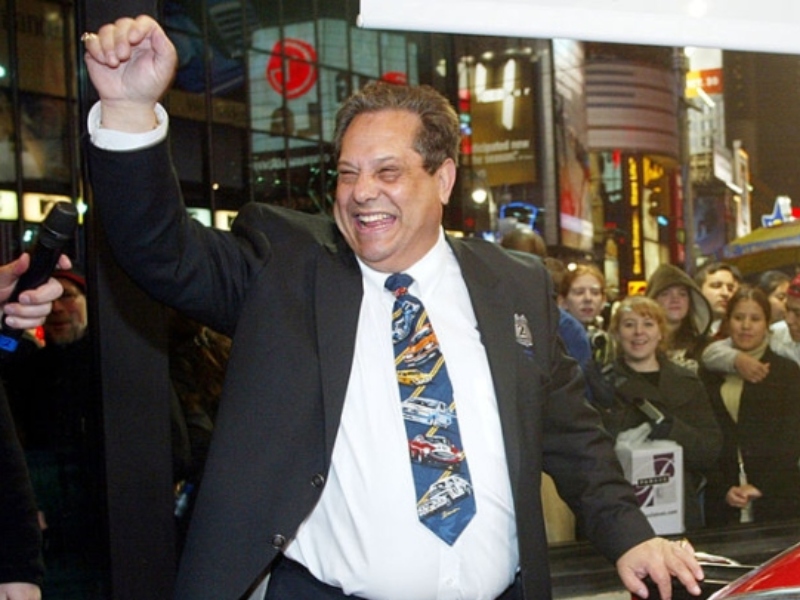 Irv managed to visit countless countries in the world as the Volvo ambassador while attending numerous auto shows where he showcased his iconic, record-breaking car.
He Got More Ambassadorial Gigs
Having attained a record that will stand for a long time, it wasn't surprising that other car-related companies would look to have Gordon talk about their products apart from Volvo. One of the companies was Castrol Motor Oil which flew him to South Africa on an assignment.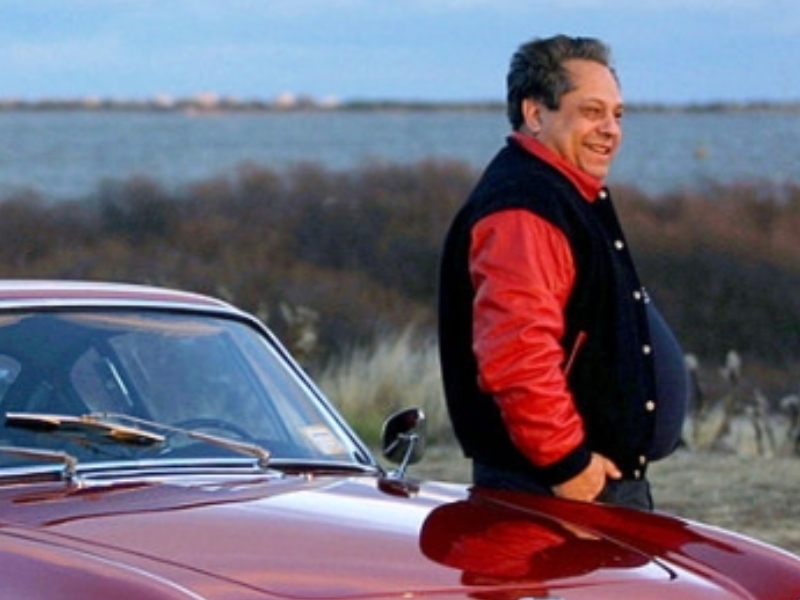 Gordon's task was to take part in a campaign launched to highlight the oil's reliability and performance. Considering that the retired teacher was a sucker for reliability, he was undoubtedly the right person for the job.
It's Simple to Keep Your Ride Running Forever
To keep a car running for over five decades requires utmost care, both while driving and the vehicle itself. According to Irv, it's pretty simple to keep your favorite ride running forever, and this is what he suggests you do.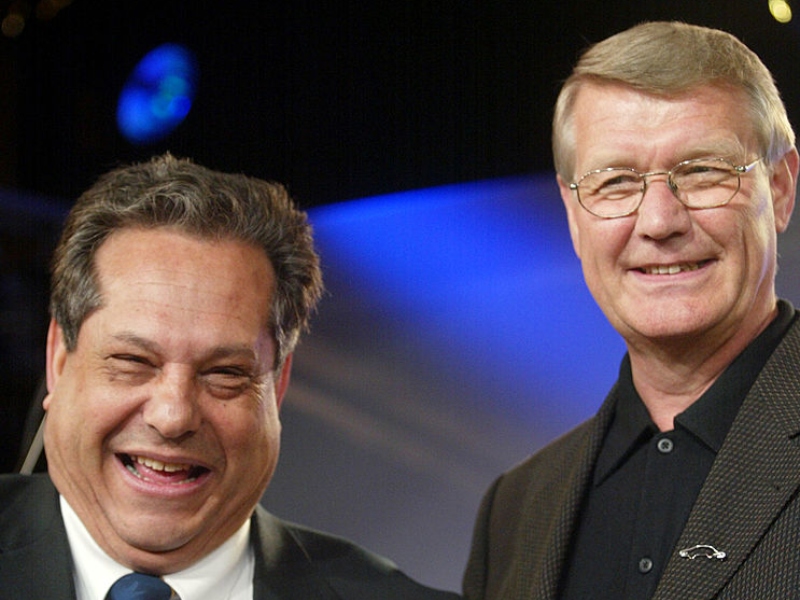 "Follow the factory service manual, replace worn or broken parts immediately, don't let anyone else drive your car, and always use the turn signal," says Gordon. The former teacher was massively careful on the road with his Volvo that he was never involved in an accident.
He Kept Most Of The Original Parts
Since taking the wheel of his shiny red Volvo in 1966, Gordon has only replaced the parts that would routinely wear out, and that is expected. The engine has also been rebuilt over the years, but the transmission and the engine block are all original.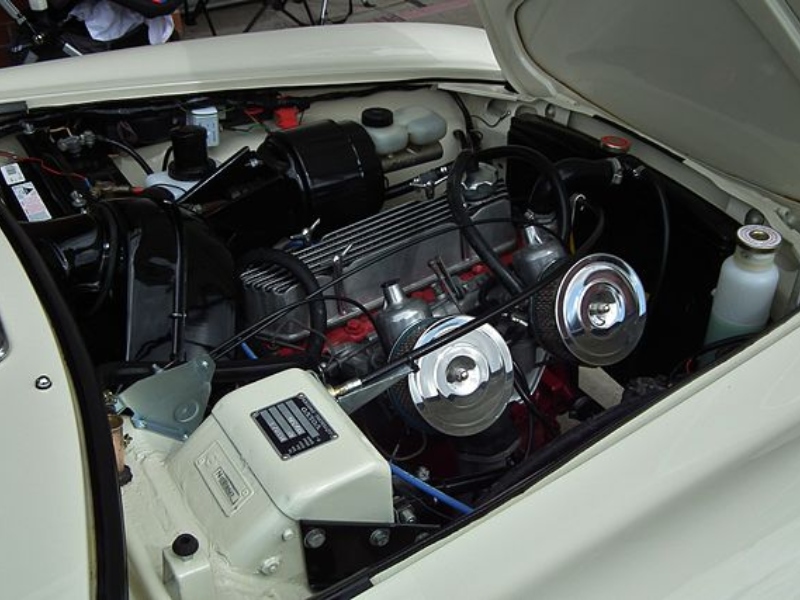 Gordon was asked whether he would be willing to give the old P1800 if it simply did not start, and he gave an interesting answer, saying, "No such thing, it'd never happen. If it didn't start, I'd find out why it didn't start and fix it."
He Noticed Different Drivers
With over 3 million miles on the road, it's not surprising that Gordon has encountered thousands of drivers on his countless trips. Some were great drivers, others not so good, and he couldn't help but notice them all.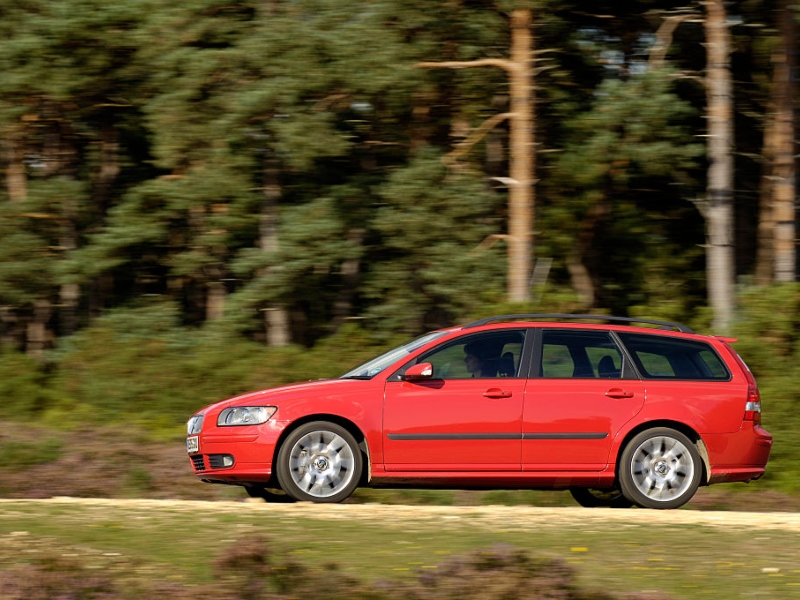 Gordon mulled, "Seems to me that Canadians are generally more courteous, at least compared to New York City drivers. It always amazes me as to how many Canadian drivers actually use their directional signals, something most U.S. drivers have forgotten about. However, I've got to say that Canadians drive a lot faster regardless of the posted speed limit."
A Glowing and Deserving Tribute
When it was revealed that Gordon had passed on, Volvo released a glowing tribute praising the man who set a seemingly unbreakable record. The statement read in part, "We've been lucky to be along for Irv's countless adventures, perhaps none more monumental than when he passed three million miles in his red 1966 P1800 in 2013 in Alaska, a record that no other individual has accomplished in more than 100 years of automobile manufacturing.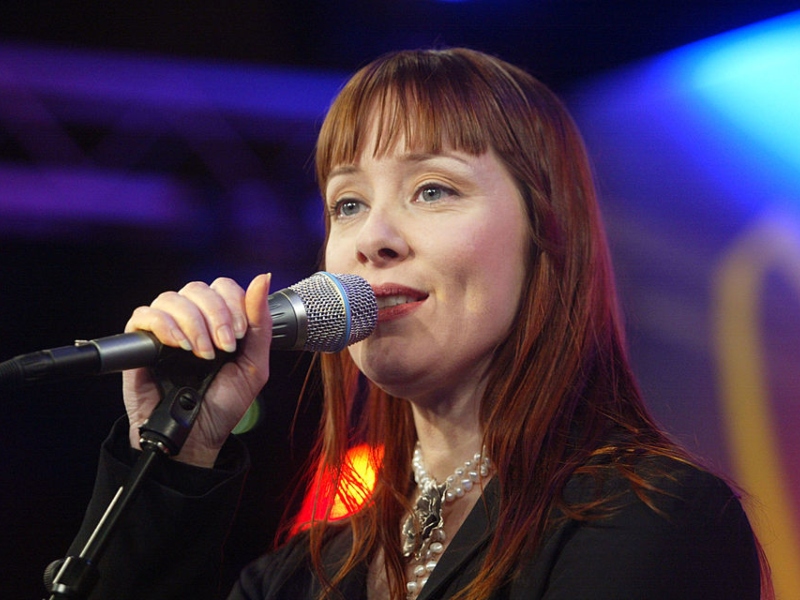 Irv never set out to break world records; to him, he was simply living his life in his Volvo. And today, we celebrate his legendary life."
A Contender In The Line?
Even though Irv wasn't looking to set any mileage record when he first drove the Volvo, when he finally got the record, he was optimistic that there would be someone who would break the 3 million miles mark. Before he passed on, he commented, "All records are made to be broken! I'm sure somebody will eventually break it. So I'm just doing the best I can to make it as hard as possible."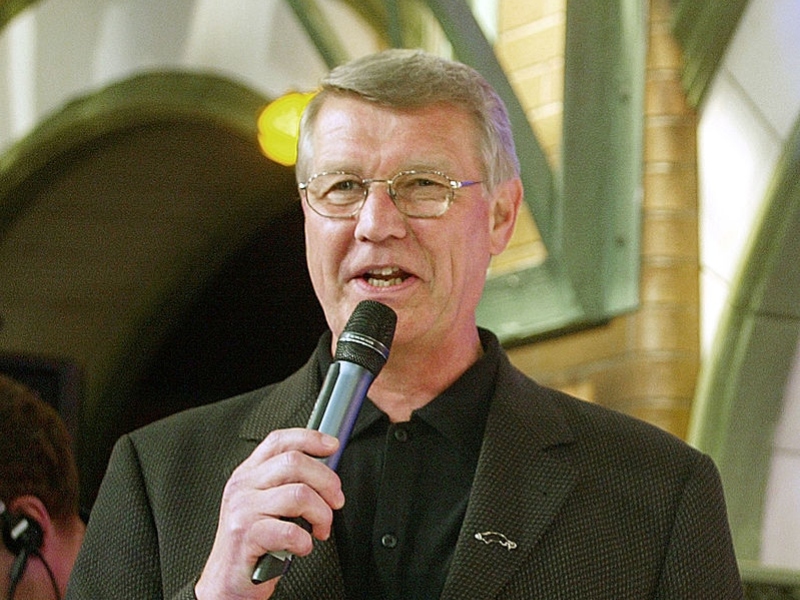 Irv indeed made it hard for anyone to hit the number of miles he did, and whether anyone would get there remains to be seen.
The Collective Trip In Numbers
If you are wondering how far the three million miles distance looks, we have some figures that make it easier to understand the staggering number of miles that Gordon covered in his P1800. The distance he covered driving is equivalent to 120 trips around the earth, or 3 billion IKEA desks placed side by side.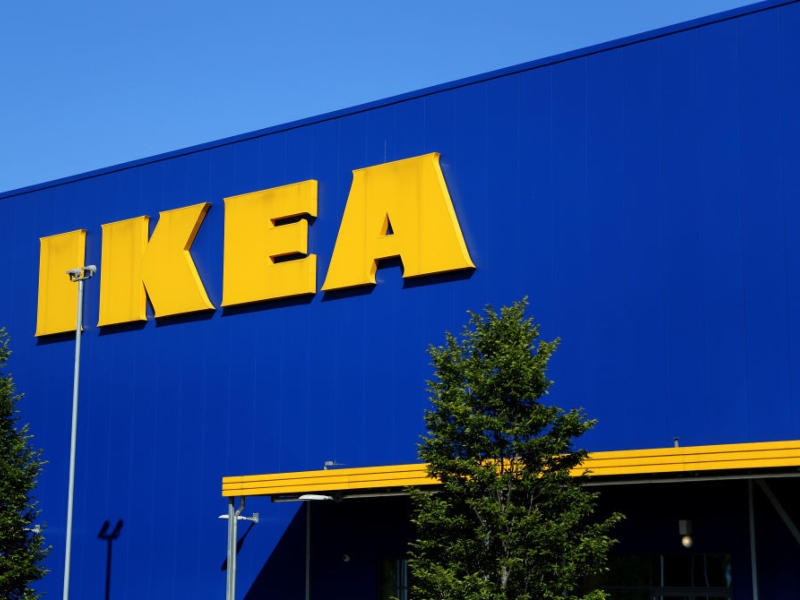 Need more? Okay, imagine driving 500 miles every day for 16 years straight or lining 14.8 billion ABBA Greatest Hits on vinyl laid side-by-side. That's the distance Gordon covered in his trips over five decades.
Consumed Quite an Insane Amount of Gas
For the entire half a century, the Volvo was on the road; it consumed quite an insane amount of gas, oil, and other car parts. Overall, the car consumed 107,400 gallons of gasoline (406553 liters), 3,316 quarts of motor oil, 829 oil filters, and 464 spark plugs.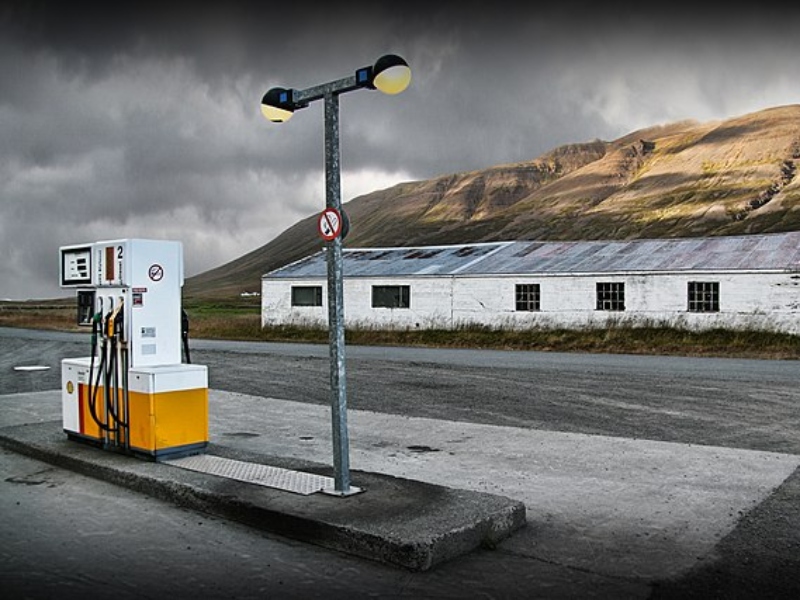 Other car parts that had to be replaced included 29 brake pads, four shock absorbers, 29 fan belts, three water pumps, and three generators. Gordon was invested in his ride, and it isn't surprising that he went all out to take care of it.