The Surprising Story Behind Pole Vaulter Allison Stokke's Innocent Viral Photo
It's no secret that people become famous on the internet because of how easy it is to post and share content on any site. Some content goes viral, while others learn that a video or photo posted without much thought can rise to the top of the viral list.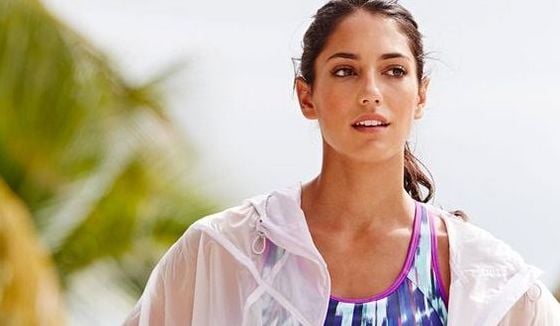 Some users on social media may innocently post pictures and videos. But, the results that follow aren't always positive, as is the case with this 17-year-old high school athlete from California, Allison Stokke.
Allison Stokke Had Always Been Surrounded By Sports
Born in 1989 in Southern California to an athletic family, Allison Rebecca Stokke spent her early years with her parents and was introduced to sports at a young age. Because her older brother, David, was a talented gymnast, she was introduced to sports at a young age.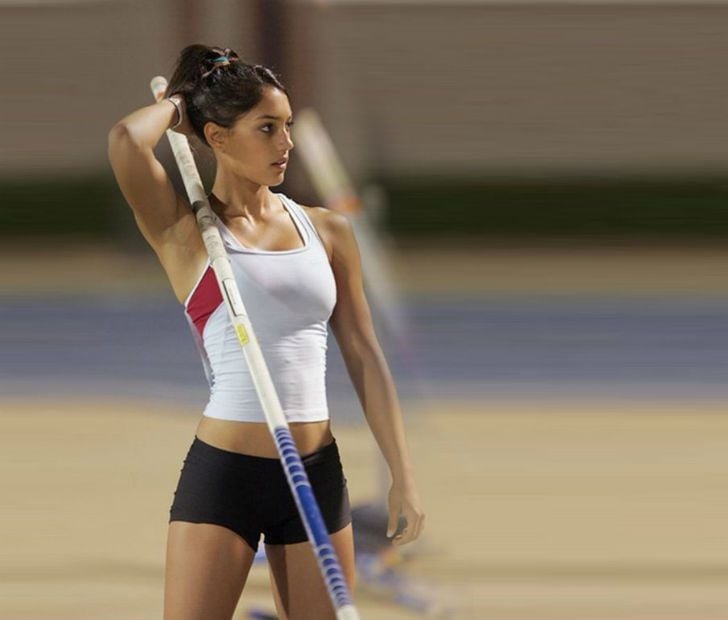 Allison felt she didn't fit in with the gymnastics world, even though David was successful at it and even competed nationally. She wouldn't let her dream die of becoming an athlete, so she searched for a new sport, one that she hopefully would enjoy more than gymnastics.
She Took Her Time Finding A New Sport
After a thorough search, Allison decided that she would try out pole vaulting. While she was a student at Newport Harbor High School, she started the sport (which was new back then). Allison's sheer willpower made her land on this sport — she was ready.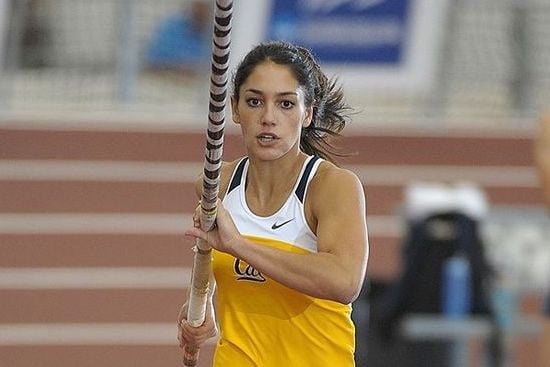 It didn't take Allison a long time to master the craft of pole vaulting and became one of the most successful pole vaulters in the United States. She was only 15 years old! Jumping 12.5 feet, she won the country's honorable title. Even though she started successfully, something horrific happened to her that nearly got in the way of her newfound passion.
Allison Proved Herself As A True Prodigy
During her time at Newport Harbor High School, it became crystal clear that Allison's potential as a pole vaulter was more than evident. Impressively, she set personal and national records, and it was only a matter of time before her hard work started to pay off. It showed how dedicated she was considering she was new to the sport.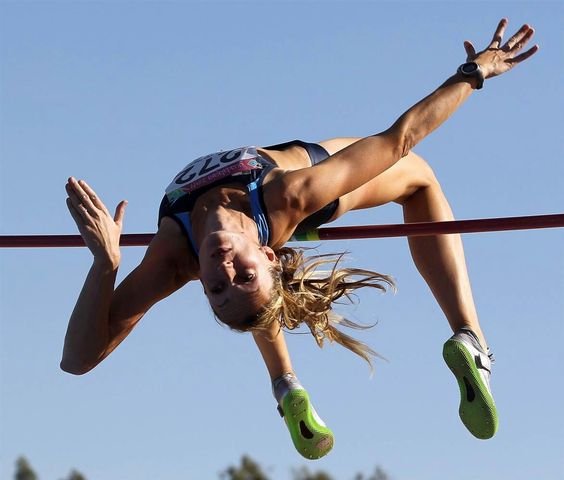 Allison set a new record after jumping 12 feet, 7.75 inches. She vaulted 13 feet and 5¾ inches the year after, subsequently breaking her previous record. She also was a winner of the CIF California State Championship. It seemed as if everything was going well for Allison. 
Something Horrible Happened To Allison
As a senior in high school, Allison was preoccupied with her demanding schedule balancing her training and her studies. As soon as she started to gain recognition, she was faced with something terrifying.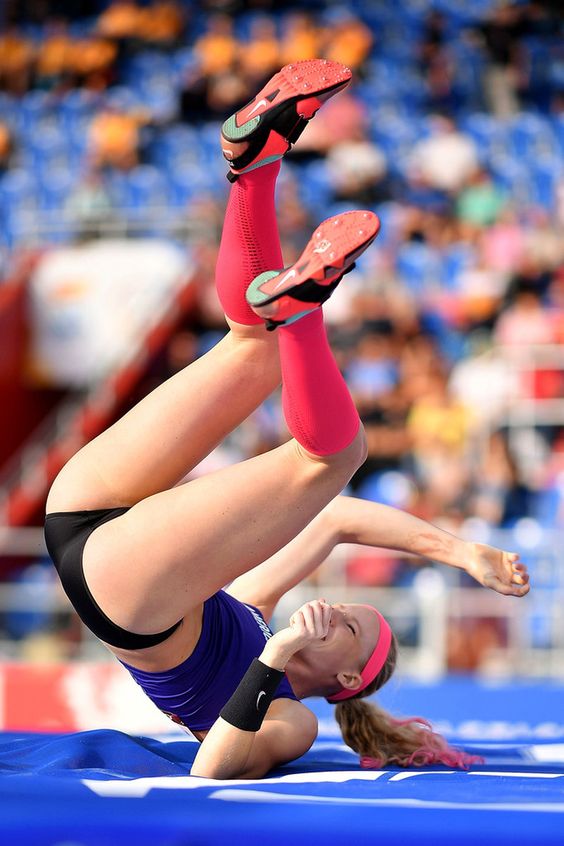 Allison was experimenting with a different pole one day since training with a larger pole would assist in improving her skills. However, as she was running to the bar, her misjudgment of the height she needed to jump was the cause of a horrendous accident.
The Road To Recovery Was Long
Allison landed on the ground hard, breaking a bone in her ankle. The severe miscalculation resulted in a serious injury that would require surgery. Defending her records would prove impossible because she couldn't practice or participate in any competitions for months.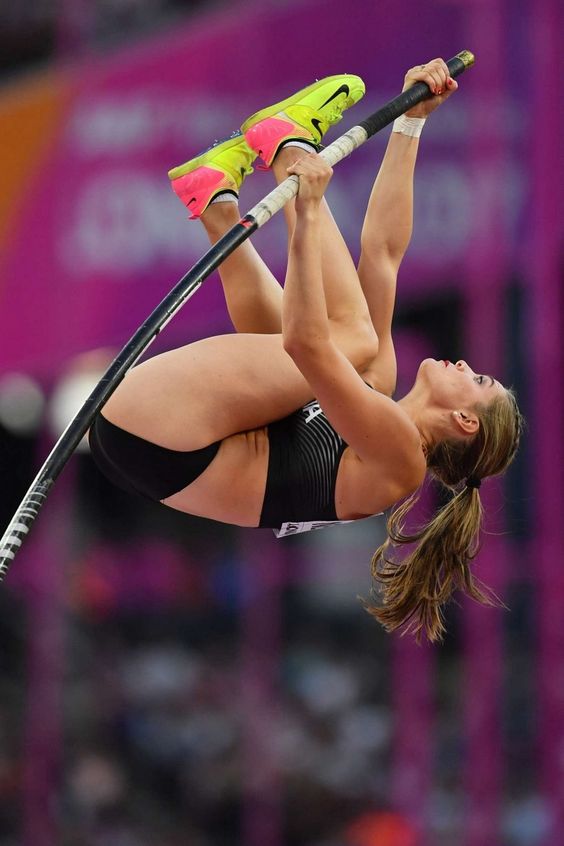 Allison's recovery took six months and then she was able to return to pole vaulting in full form. She remained optimistic that she would return even stronger, although she hadn't practiced for so long. In the days following, Allison would have had no idea that she would be at the center of a viral post.
Things Were In Full Swing Following Allison's Return
Continuing to work hard after the injury, Allison wouldn't give up despite the setback. She kept practicing and preparing for future competitions. It was no surprise then that she won the CIF California State title yet again.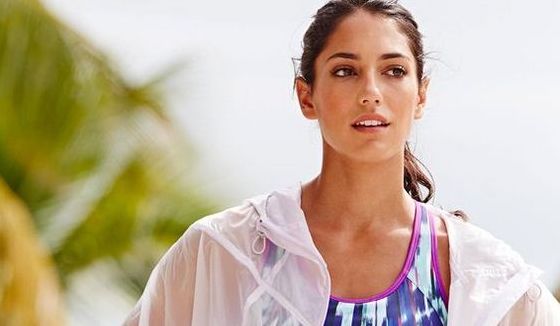 Following high school, Allison received a scholarship to the University of California, Berkeley. While it appeared as though everything was working out for the impressionable athlete, she had no clue her life was about to turn upside down.
The Infamous Photo Of Allison That Started It All
She had already been fully participating in various pole vaulting competitions while she attended high school. One day when she was in New York for one of these competitions, a photographer snapped her photo as she was waiting for her turn. She was only 17 years old at the time the picture was taken.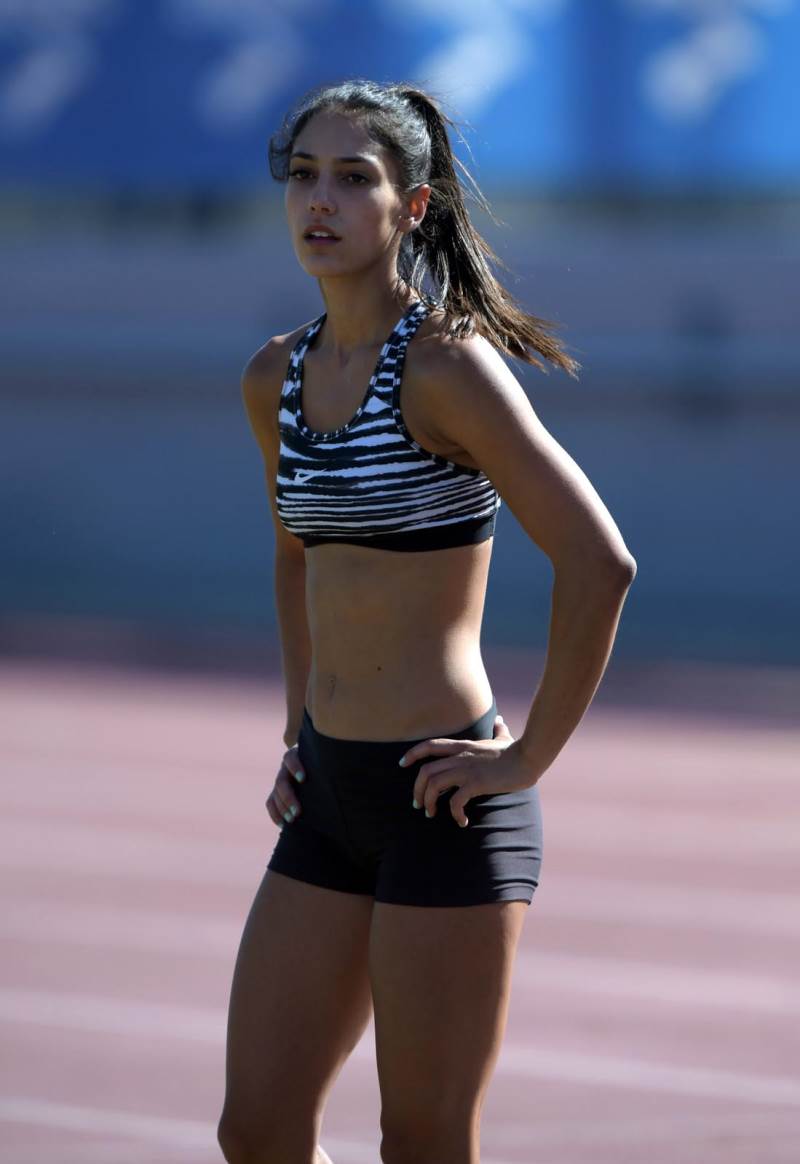 That same photo taken by an innocent bystander was posted online on a California Track and Field website. It turned Allison into a household name and sensation. As everybody knows, once photos are posted online, anyone can see them. And so was the case with the photo of Allison.
Going Viral
At the time the photo was published on the internet, social media sites weren't as vibrant and popular as they are today. Facebook and other social media platforms didn't have millions and billions of users globally. However, that didn't stop the photo from going viral.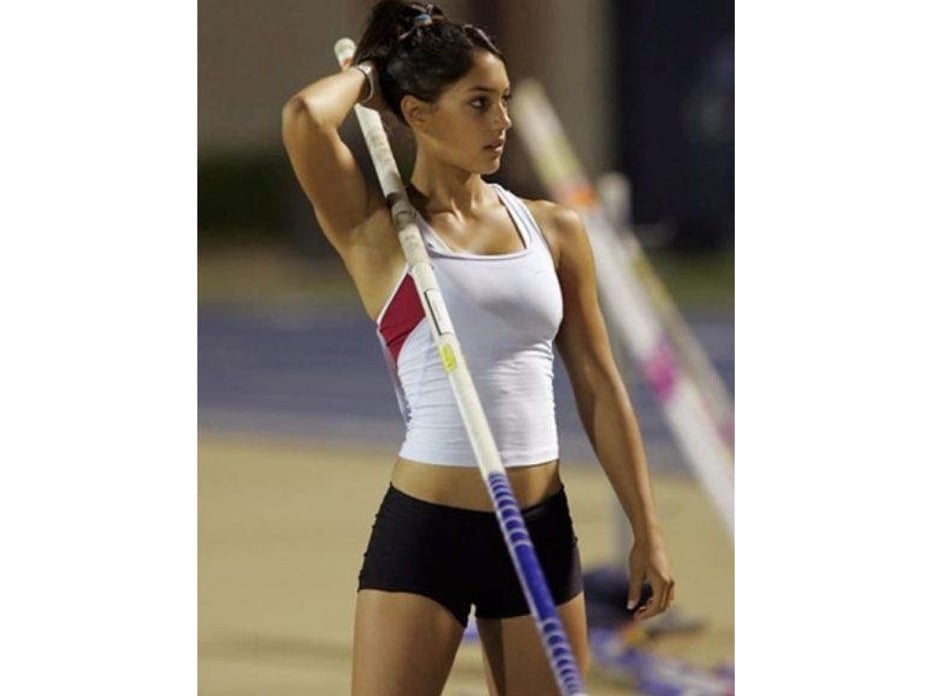 As you see in the above photo, Allison was waiting patiently for her turn. At face value, the photo seems nothing out of the ordinary and may not even seem like viral content. However, it was not until the photo was featured in a notorious blog that it went viral.
Sexualizing an Innocent Athlete
Allison's photo was re-published by the blog called "With Leather." The blog targeted male users and used photos of young women. Although Allison was a minor at the time, this sports-centric blog featured her photo.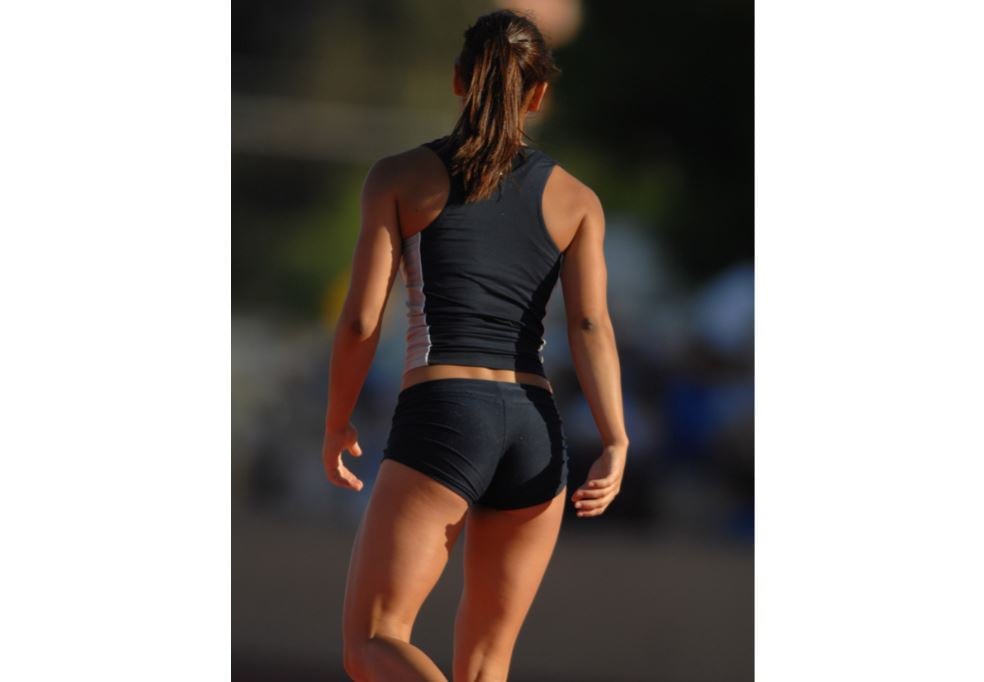 As if posting Allison's photo was not enough, the blog commented on her appearance. The comments had nothing to do with her talent or career. Shockingly, the blog created a headline that only made matters worse for the innocent athlete. The goal was only to attract their clients' attention.
The Shocking Headline
"Pole Vaulting is Sexy, Barely Legal" was the headline accompanying Allison's photo. It was featured in the blog two months after the photo was initially published online. Although the photo was taken when Allison was 17, she had turned since 18 when this shocking headline appeared.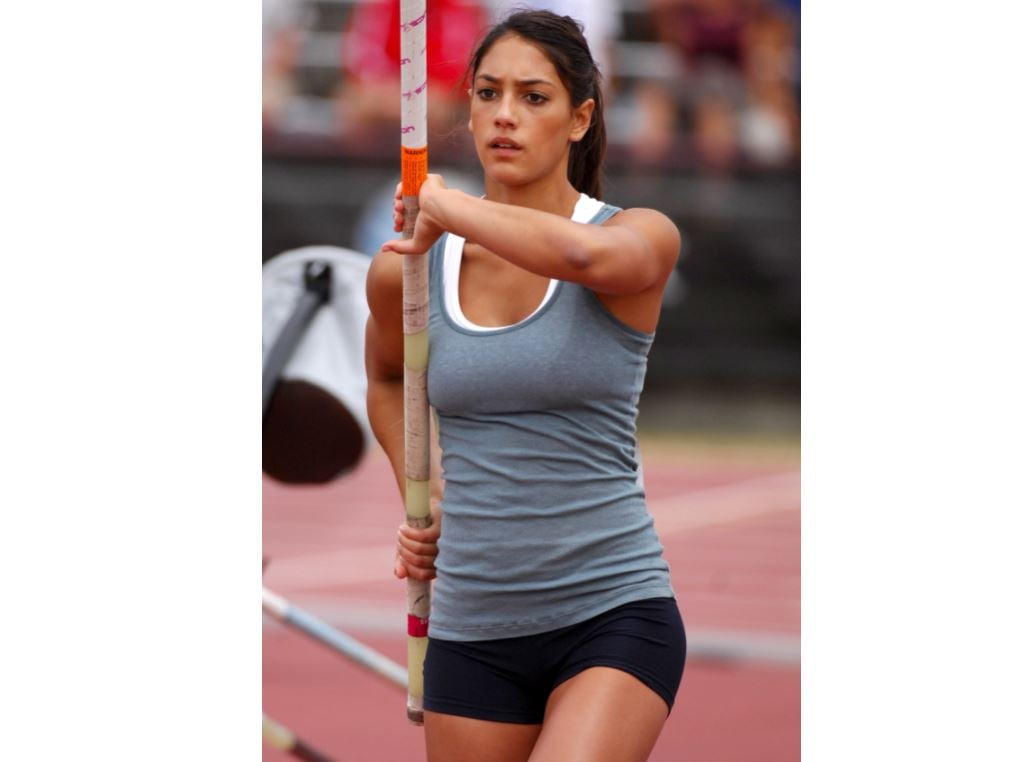 Matt Ufford, the blog owner, wrote this infamous article. It was not right for him to use this young woman's photo primarily because she was a minor. Attempts to take legal action against the website were made. However, it was too late.
The New Internet Crush
After the publication of Allison's first photo online, things moved too fast and got out of control. Many websites published more photos of this promising athlete. She became the 'internet crush' of many male users on a myriad of different websites.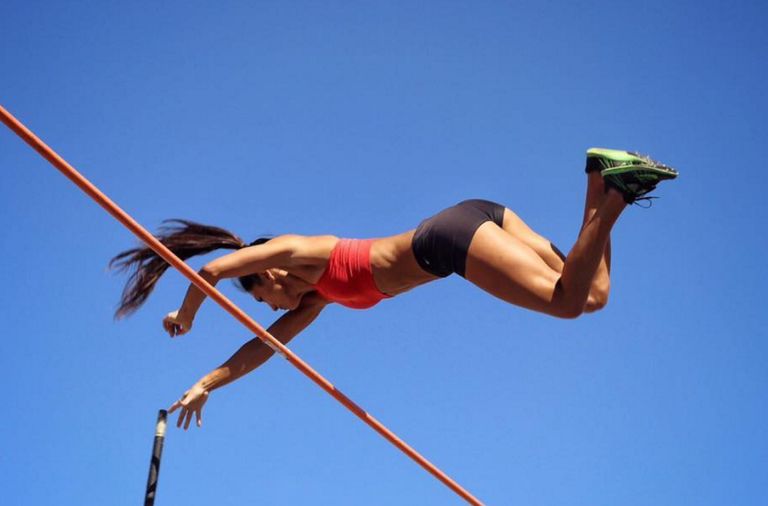 Allison dominated websites and blog posts globally within a short time. In addition, mainstream media companies like the BBC and the New York Times covered the story, further worsening the situation. Finally, the original photographer decided to protect the innocent girl by taking legal action against the blog owner.
Too Little Too Late
After learning how the photo had a disastrous effect on Allison, the original photographer sympathized with her. The photographer approached the With Leather blog owner and threatened to take legal action if the photo was not pulled down.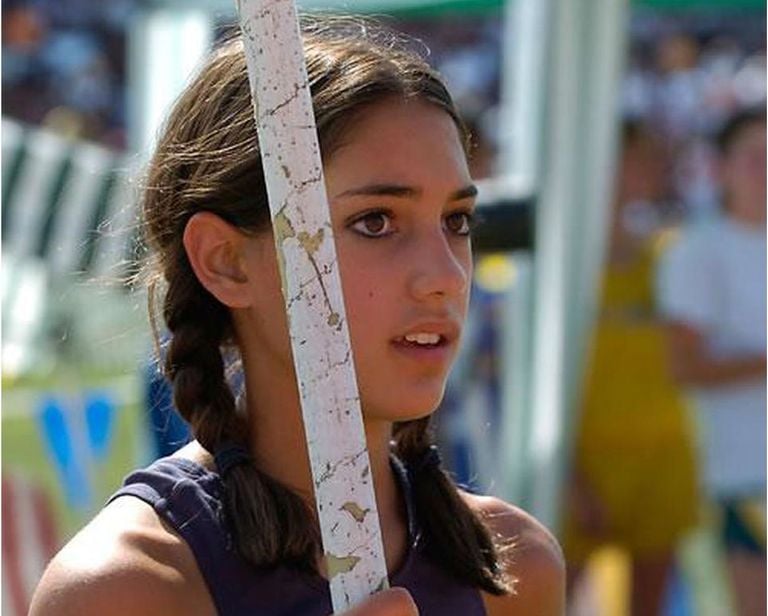 Unfortunately, by the time the photographer took this action, it was too late as Allison's photos were already available all over the internet. Many blogs, media sites, and other websites had the photo, and it was impossible to take down the photo from all sites. As a result, Allison's life took a turn for the worse.
Trying to Take Control
Allison didn't wish to get all the attention she was getting. Although she was a successful athlete, she wanted media attention to strictly focus on her skills. She was a happy high school student and a talented pole vaulter. However, her life was taking a wrong turn and could worsen if she didn't act swiftly.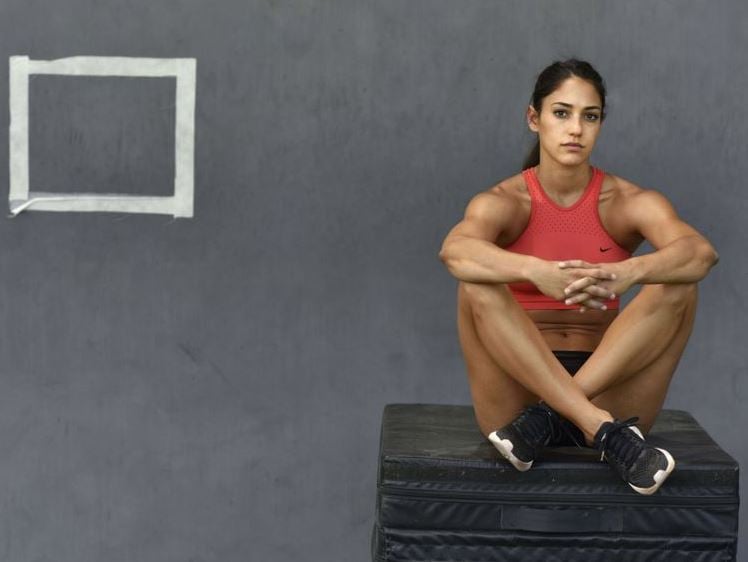 It was not easy for Allison after the image-damaging incident. The number of emails and phone calls that she received overwhelmed her. In addition, there were countless interview and photoshoot requests. Fortunately, her parents were there to help her take control of the situation.
Getting Some Help
Allison's parents approached a media consultant to manage the increased media attention revolving around Allison. Since most people were already associating her with her beauty and physique, there was a need to showcase her as a fantastic athlete as well.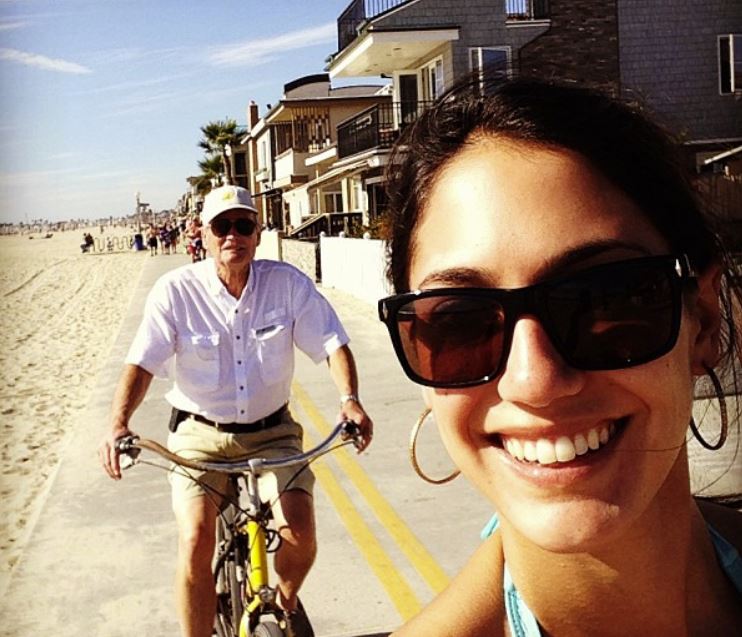 The internet had become uncomfortable and scary, and Allison had to devise ways to use the same internet to overcome these challenges. She created her own YouTube channel where she showcased her talent and talked about her profession. Also, she shared educational information on how vulnerable young women's photos and videos could go viral without their consent.
The Uncontrollable Internet
The internet had made Allison infamous. However, this was a blessing in disguise, given that her popularity grew, gaining many internet followers. The number of photographers attending pole vaulting events that she participated in more than doubled. She was just a student but was receiving attention that she couldn't cope with.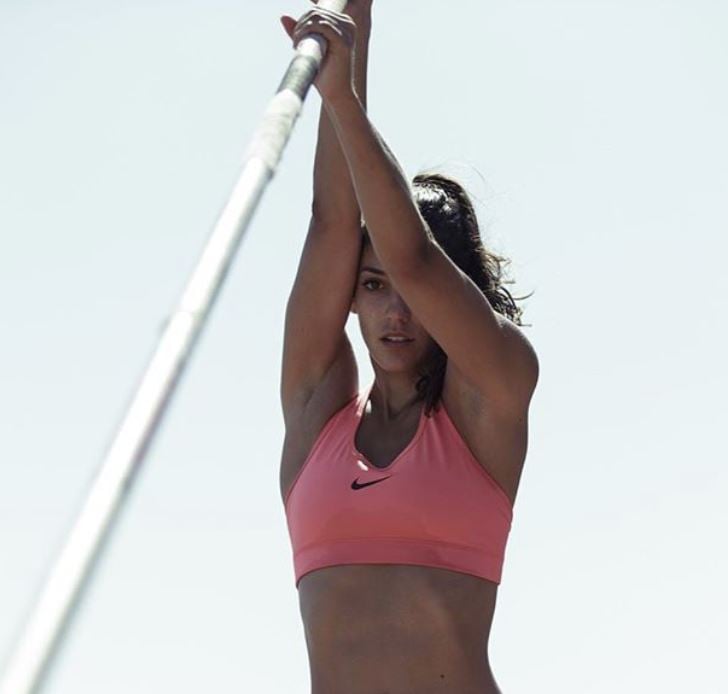 On Facebook and other social media platforms, many impersonators created fake profiles claiming to be Allison. It became increasingly hard to differentiate between what was genuine and what was fake. Allison's father decided to take things into his own hands and used his experience as a lawyer to sue anyone riding on his daughter's fame.
Family Support
Allison was lucky that she had a family she could turn to when life became unbearable. She didn't have to go to the internet to find what users were saying because her parents were always there for her. What a supportive way to avoid cyber bullying! Alisson and her parents talked about their experience with the Washington Post.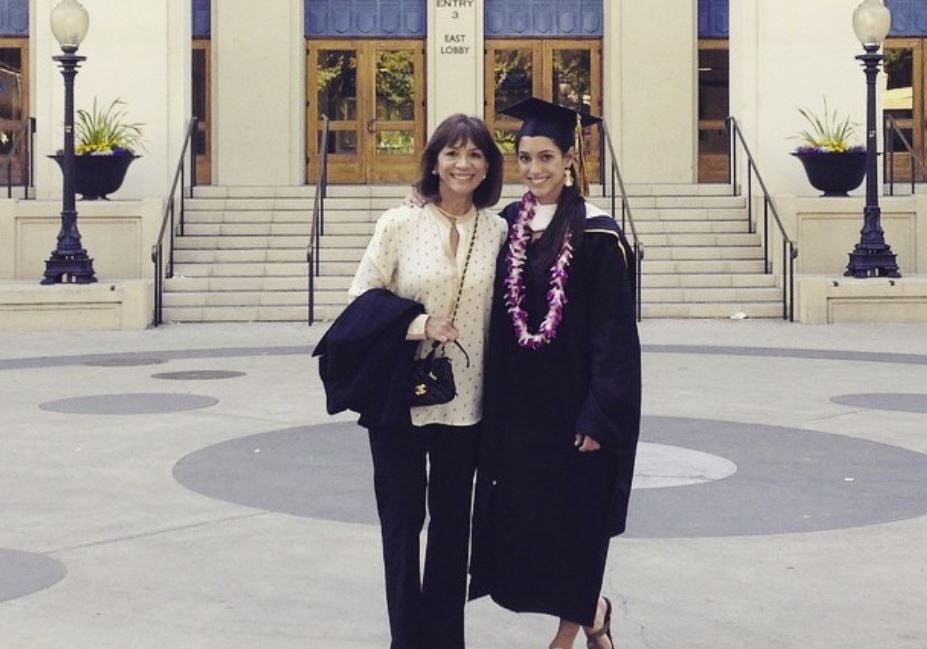 Here is what Allison said:
"Even if none of it is illegal, it just all feels really demeaning. I worked so hard for pole vaulting and all this other stuff, and it's almost like that doesn't matter. Nobody sees that. Nobody really sees me."
Taking Over Her Talent
Sure, Allison beat all odds and completed high school. After posting an impressive 4.0 GPA, she was ready to join university. Fortunately, she got a full athletic scholarship from the University of California, Berkeley. The good news is that this environment gave her the chance to continue with her pole vaulting career.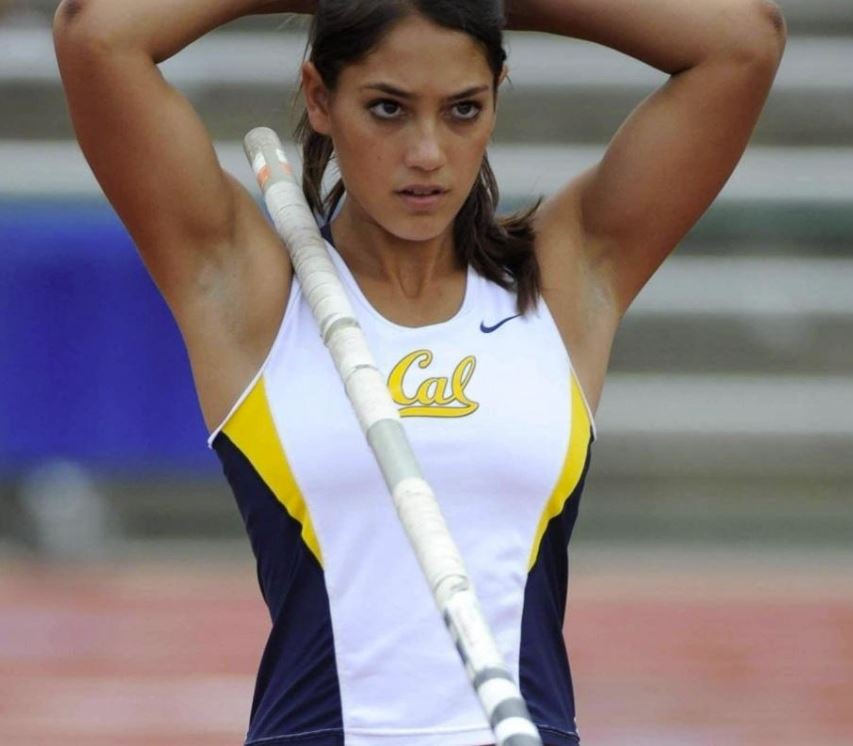 As a freshman, the incredible pole vaulter won and broke several records. Later, she maintained a low profile and was not active on social media. But, she still ranked as one of the best pole vaulters in the Pac-12 Conference in her sophomore year.
U.S. Olympic Team
Allison continued working hard on her pole vaulting career and hoped to represent her then-new country in international competitions. She always emerged among the top 10 in every pole vaulting competition she participated in during her university years. In her senior years, she earned All-American status.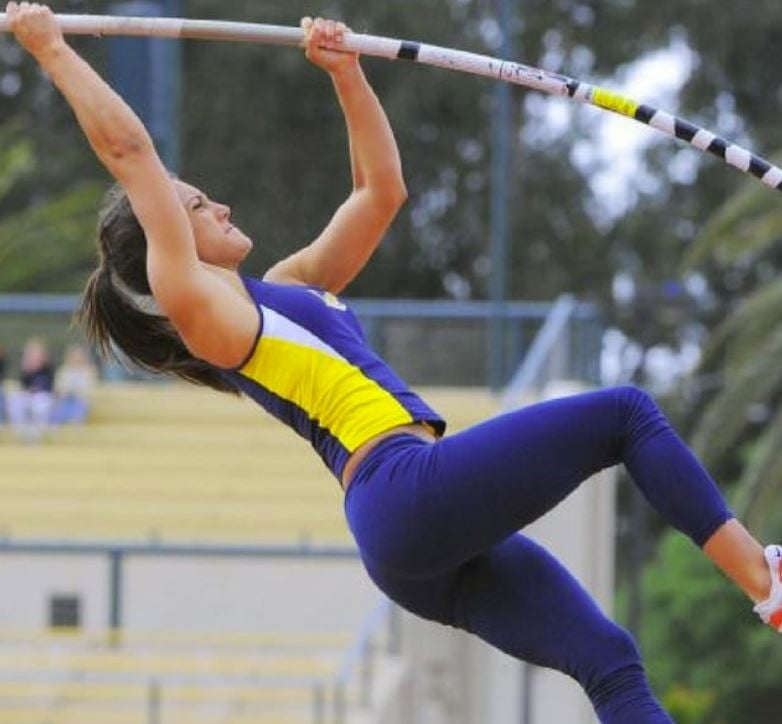 Allison finally managed to join the U.S. Olympic team to represent the country in the 2012 London Olympics. But, unfortunately, despite training like never before, she didn't qualify. So, now that her dream to participate in the Olympics was over, she had to look for something else to do.
A Modeling Stint
In 2015, Allison decided to try her luck in a different career. Although she had been in sports since her childhood, she took a new direction and became a model. This was in response to the many requests she received from major sports brands.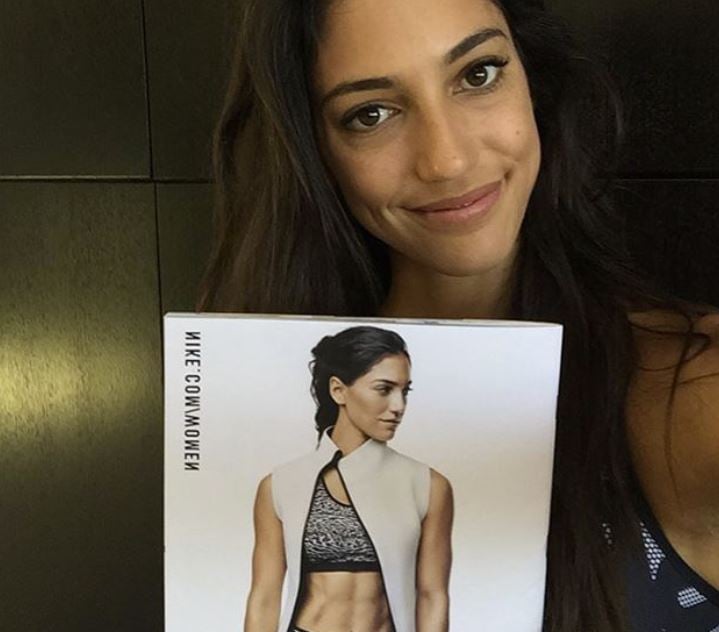 As a model, Allison worked with prominent apparel companies such as Nike, Athleta, and Uniqlo. She also collaborated with GoPro on an offer she couldn't decline. She would go on to post several videos of pole vaulting through YouTube.
Finding the Love of Her Life
The news of Allison dating Rickie Fowler, a professional golfer, surfaced in 2017. The two love birds had several things in common, among them was their interest in sports. The two attended the Motocross Grand Prix hand in hand. They also posted their photos together on their Instagram accounts.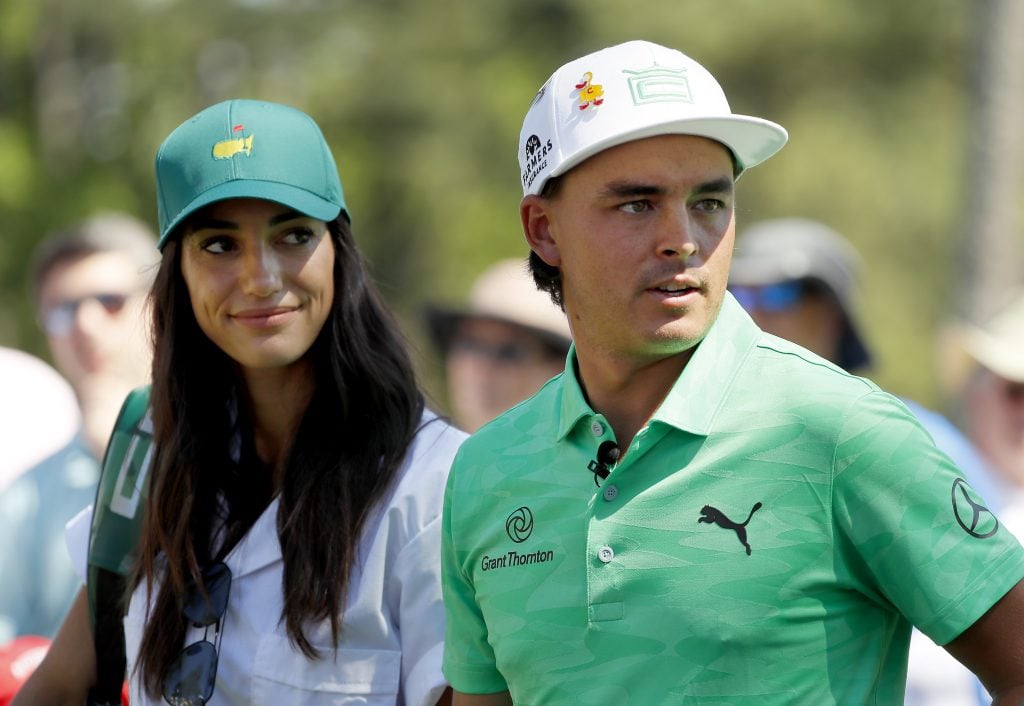 Rickie started playing golf at a young age. He was once the Number 1 amateur in the world before going professional. He participated in the 2016 Rio de Janeiro Olympics and the U.S. Open. Although he has never won a major golf competition, he regularly ranks top-10 in these events.
Marriage
It didn't take long for Allison and Rickie to get engaged. The two were determined to stay together. Since their relationship went public, the two have been showcasing their love to the whole world.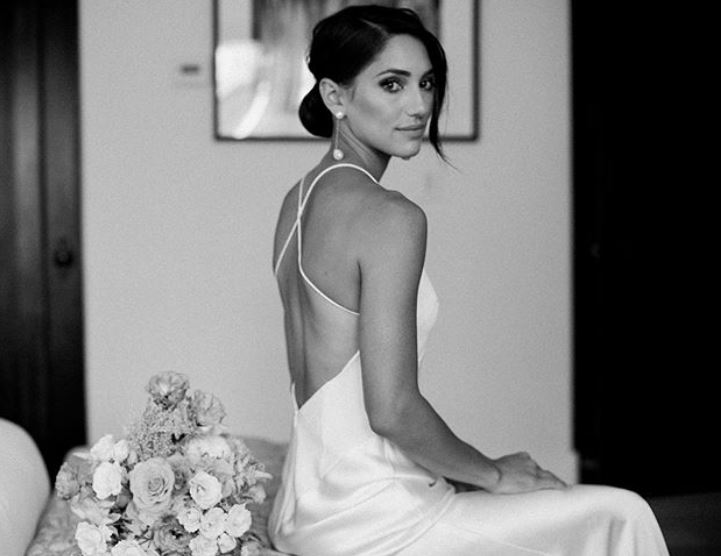 Allison and Rickie got married in October of 2019. However, the wedding was attended by only 48 people, who were either immediate family or friends. Although the couple originally planned to hold the wedding at Baker's Bay in the Sea of Abaco, they had to change the venue after Hurricane Dorian hit the Bahamas.
Honeymooning
Pro golfer Rickie and pole vaulter Allison exchanged their wedding vows in Cabo San Lucas, Mexico. Afterward, the new couple embarked on a special honeymoon. Of course, everyone wanted to know where they were going for the honeymoon, but they kept everyone guessing.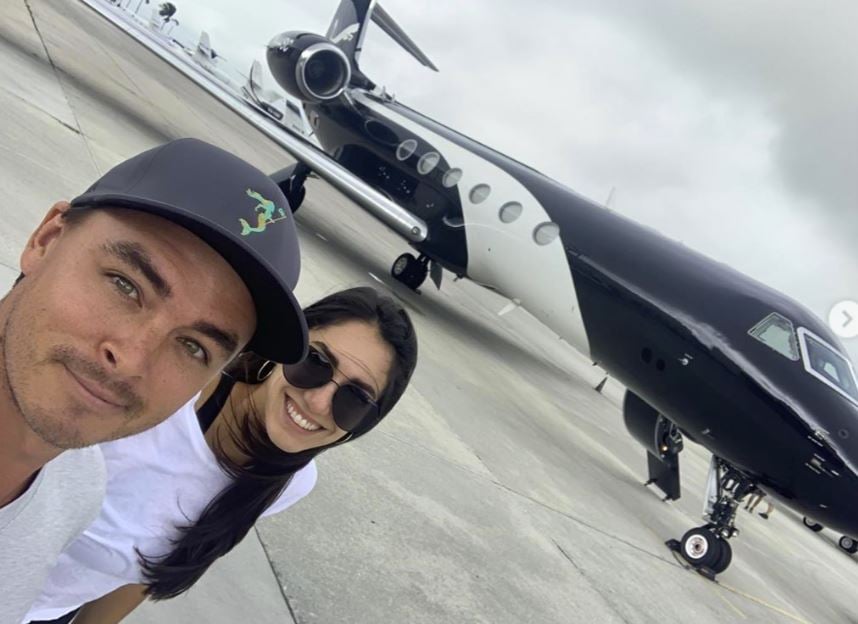 According to some reports, Puma, the company sponsoring the pro golfer's career, sent them its private jet. The couple reportedly went to Cape Town, South Africa, for a honeymoon. However, what is evident is that, after the wedding, the couple decided to spend some time away from the media.
Just Living the Life
Allison is currently very active on Instagram, where she keeps her fans posted. She shares photos and videos that indicate she's doing fine. However, her social media activities aren't just about herself. She features her husband in the posts as well.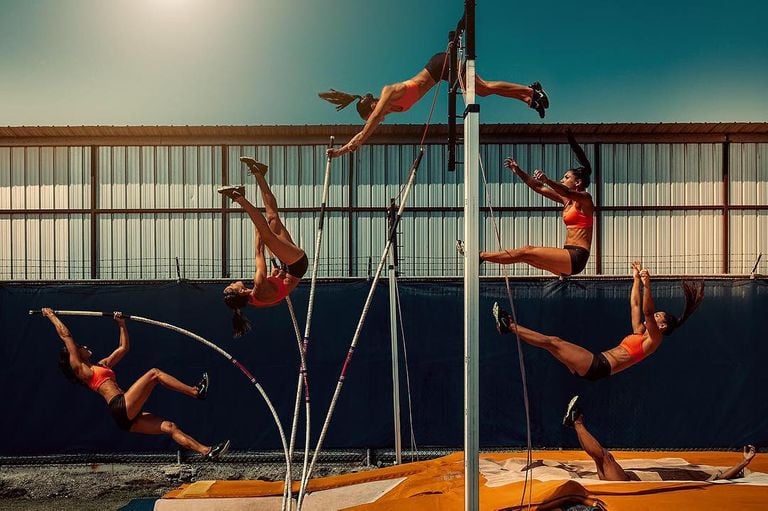 Allison is still a fitness model. Social media has helped her reach millions of people around the world. Her fans can learn about her pole vaulting journey in some pictures and videos she shares online. She's an inspiration to many young girls aspiring to become professional athletes.
The Life of Female Athletes
The sexualization of female athletes is one of the most pivotal problems faced by people like Allison. Gone are the days when women athletes had to observe stricter dressing codes than their male counterparts. The dangers of portraying women as sex objects can be seen through this very story of Allison Stokke.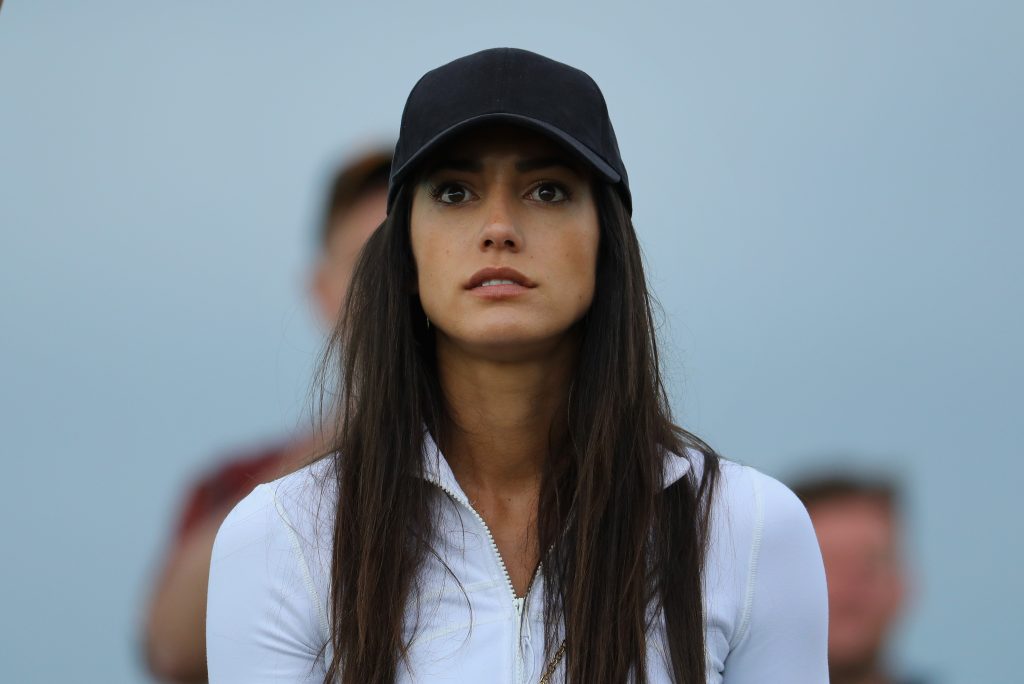 Despite being a talented athlete, Allison found herself being praised for her beauty and physical appearance. Unfortunately, the internet has made it even harder for the authorities to control this behavior. Everyone needs to learn that sexualizing athletes affects their physical and mental well-being.
Lessons Learned
The internet community should unite to condemn and fight the sexualization of female athletes. Despite working hard to become a successful pole vaulter, Allison became popular for different reasons. Subjecting women to this kind of harassment can make it hard for them to succeed.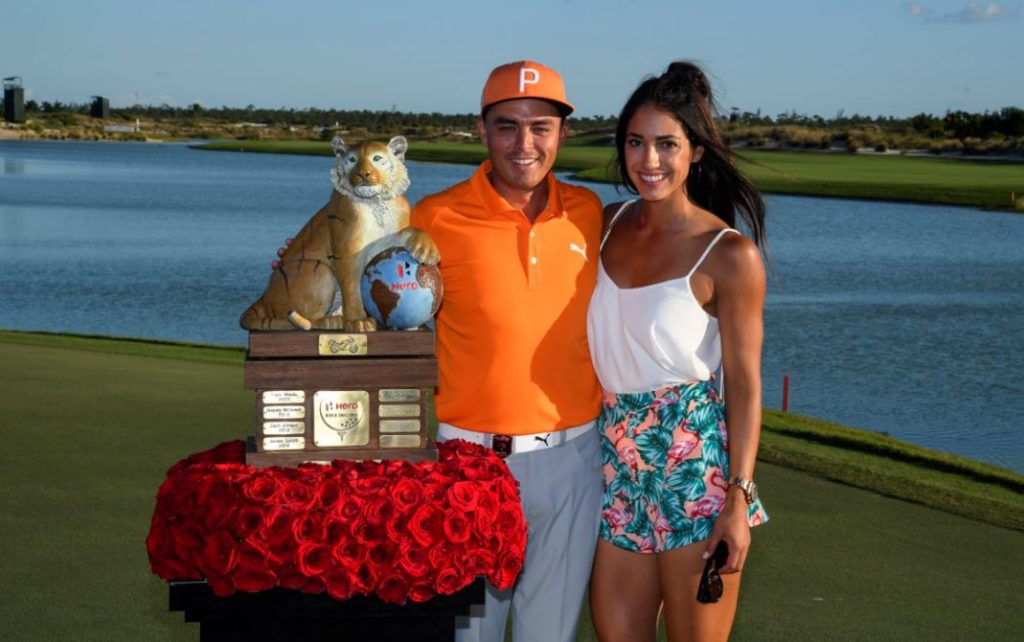 Although the internet is a good tool when used properly, it can be a dangerous element to cyberbullying. Allison was only 17 when she was photographed, yet this didn't stop faceless online personalities from trying to stalk her. Before portraying a photo in any way, it's important to consider the effects of such actions.
A Role Model
Despite becoming a victim of the media sexualization of female athletes at a tender age, Allison bounced back successfully. The move didn't stop her from shining in both education and athletics at high school. She continued pole vaulting during and after university.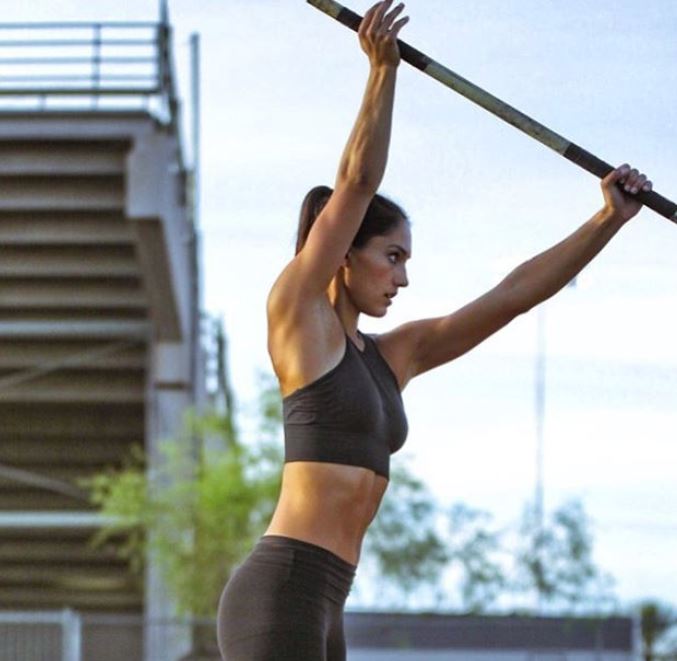 As mentioned, Allison is an inspiration to young girls aspiring to become athletes. Her story can help those at the risk of being victimized by preparing them psychologically. When the situation happened to Allison, she turned to her parents and professionals for assistance. Any person facing similar issues should seek immediate help from experts and close family members.
So Far So Good
Allison and her husband are currently living a wonderful life. She has a lot of time to spend with her spouse since she has taken a break from pole vaulting. The former sportswoman has recently been sharing photos and videos at the golf course. In addition, she has been accompanying her husband to various golfing events, becoming his number-one cheerleader.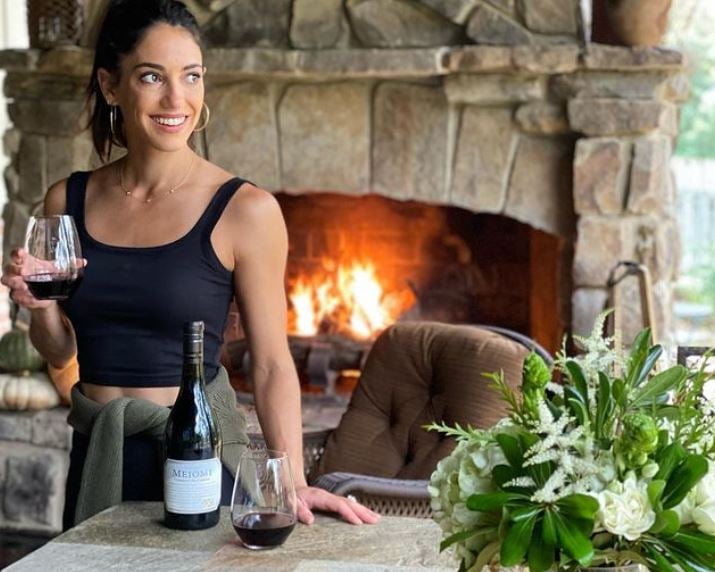 A few years into their marriage, everyone asked when their first child would come. Given that the two are athletes, one would assume that they'd raise a child with similar athletic interests. However, on June 22, 2021, the couple made an important announcement.
More Good News
Rickie and Allison announced on their Instagram account that they were expecting their first child. The couple got pregnant during the pandemic. The young family had planned to keep the news secret. However, they confessed that they were too excited when they learned about the pregnancy.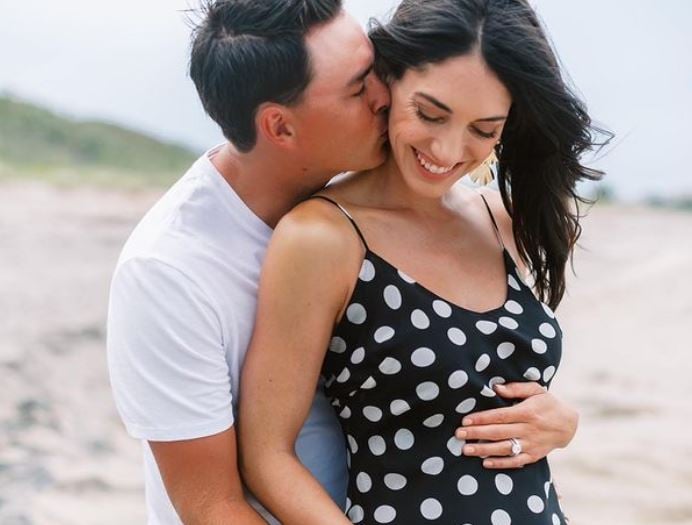 Rickie and Allison are expected to welcome their new family member in November of this year. After four years of being together, they hope that the expected girl will strengthen their relationship. In addition, maybe the baby will give them a reason to concentrate more on their careers.
The Story of Allison Stokke
Allison is one of the few people who managed to move forward in life after tough situations. But, as she once noted, women are quite vulnerable to sexualization as athletes. Although she was not at the top of her game, her photo went viral because she was a woman.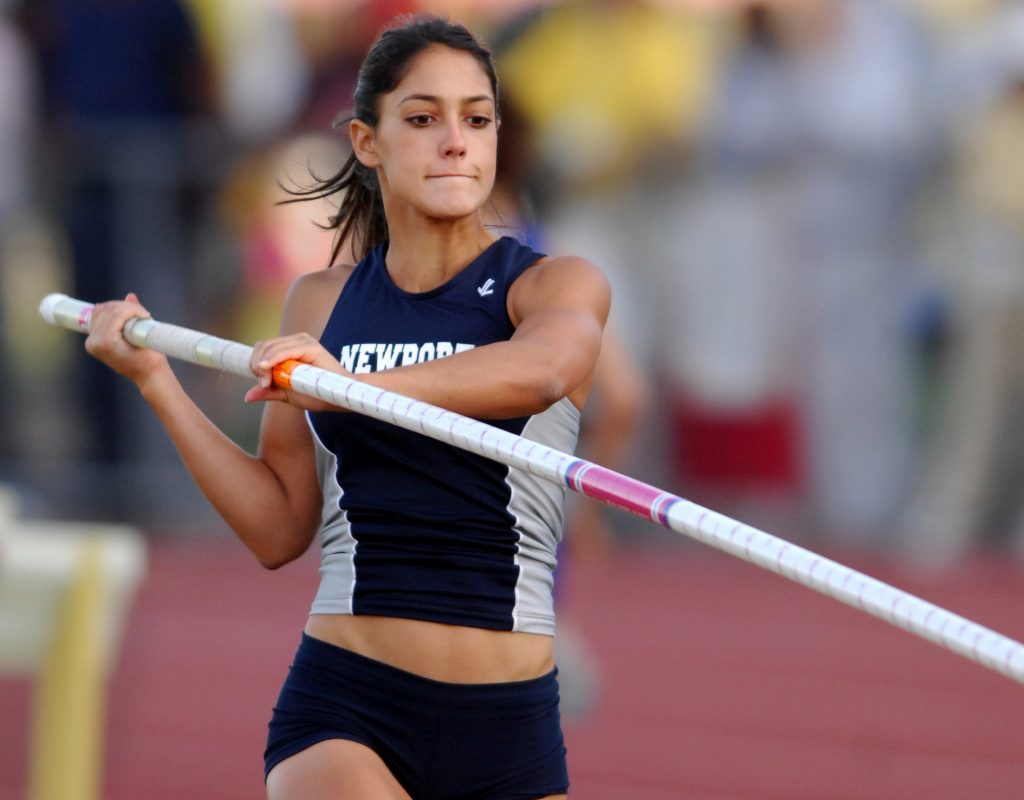 Allison was able to turn an otherwise ugly situation into an amazingly inspirational story. She used the fame she got from the infamous photo to go into modeling and discuss her situation on YouTube. As a result, she's a role model to many who struggle with the negative effects of the internet.