Rescuers Called Off Search In Amazon 8 Days After Plane Crash – His Brothers And Sisters Never Gave Up, Kept Going For Over A Month
The family of a man who crashed his plane in the Amazon rainforest never gave up hope that he would be found alive. Despite the odds, the passage of time, and being in the midst of the pandemic, the man's sister and brother continued to search for him.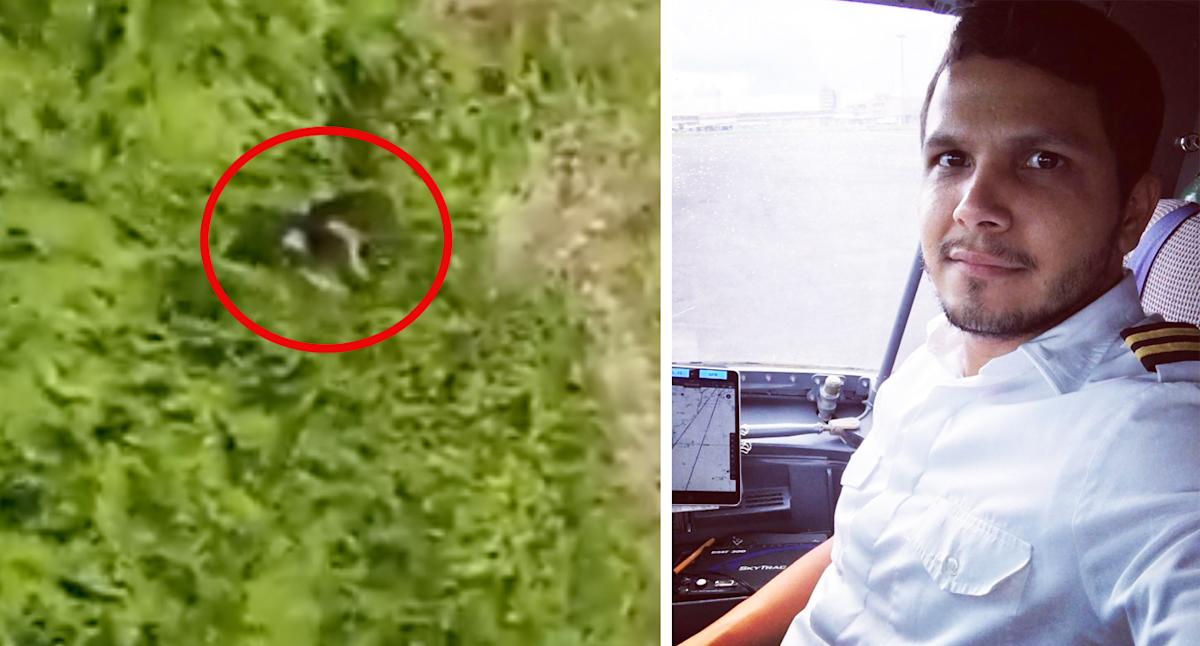 Even when the Air Force gave up, the family pressed on, rallying volunteers and raising funds to continue their effort–determined to find their brother. Read on to discover Antonio Sena's incredible survival story. 
An Engine Fail Above The Amazon 
High above the mighty Amazon rainforest, pilot Antonio Sena soared 3,00 feet above the ground alone in his Cessna 210 plane. When looking out over the vast wilderness, there was nothing in sight but dense treetops in every direction. Antonio was 242 kilometers from civilization.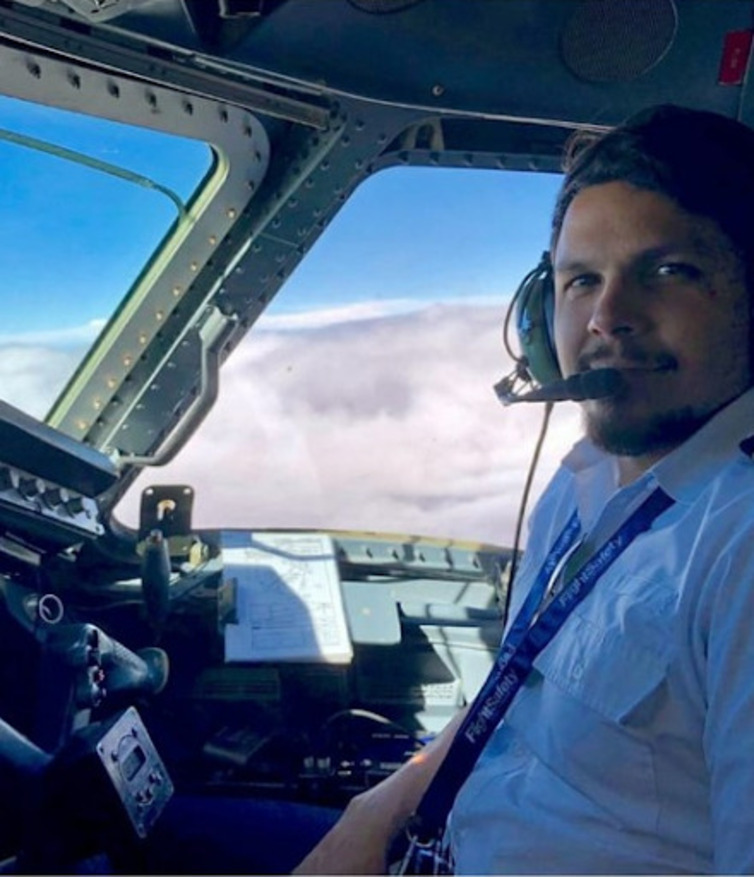 At that moment, his plane engine failed, and the pilot found himself in a dire situation. With no one around to aid him, he would soon be at the mercy of the unforgiving Brazilian jungle. 
What Was He Doing There?
Antonio had accepted an offer to complete a four-day journey to transport 600 liters of precious diesel fuel from Alenquer to the remote and elusive gold mine, California, nestled deep in the Brazilian Maicuru reserve.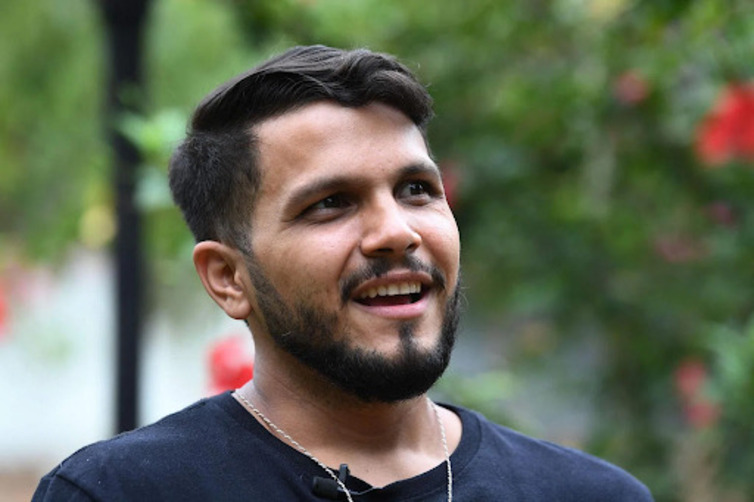 Such a challenging expedition required utmost caution since the location was so secluded. It was necessary for Antonio to conduct a trial run the day prior to the trip just to find the hidden airstrip. Despite the difficulty of the task at hand, Antonio meticulously planned his route and remained determined to deliver the fuel successfully.
The Illegal Wildcat Miners Of Brazil
Antonio typically declined to collaborate with the unregulated miners known as garimpeiros. These miners took advantage of pandemic-driven price hikes in precious metals and had a bad reputation. Although it was legal for him to fly for the so-called wildcat miners, their mining activities were not.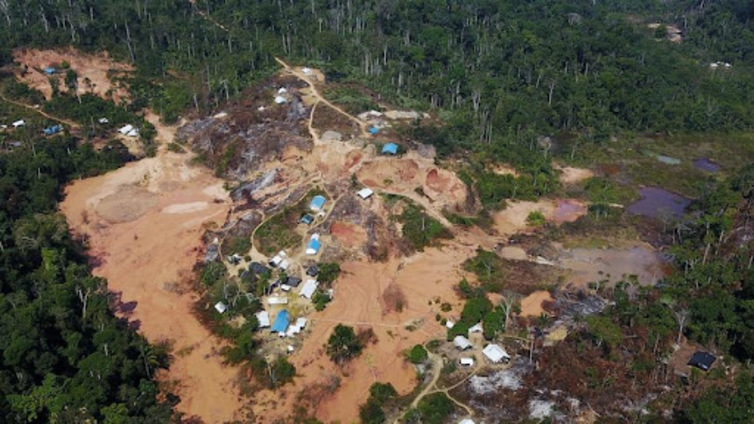 Unfortunately, the Brazilian government has done little to regulate the garimpeiros and prevent them from causing significant environmental damage. Their mining destroys an area of land equivalent to 10,000 soccer fields annually, harming the planet's vital systems. Additionally, the use of mercury to extract gold contaminates local waterways and ecosystems, leaving a long-lasting poisonous impact.
A Pilot Always Faces Potential Risk
Antonio, a pilot with ten years of experience, had faced numerous challenges during his career, including navigating through dust storms in Chad and facing downpours in Brazil. Despite his experiences, Antonio had never agreed to work with unregulated miners.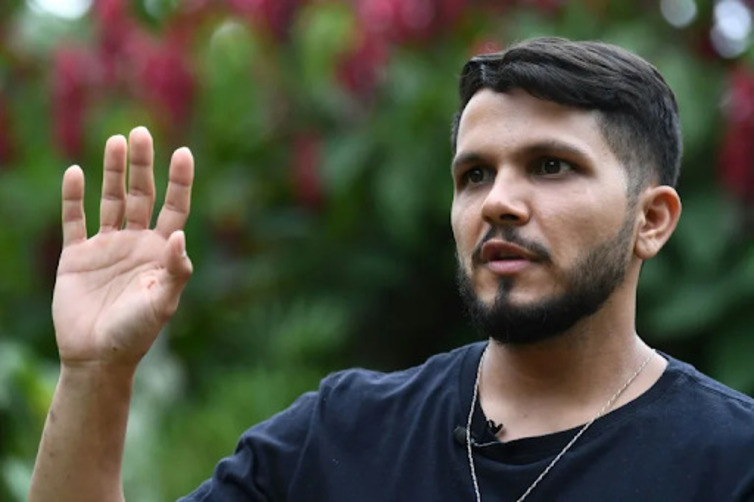 Antonio had heard too many appalling accounts of fellow pilots who had fallen prey to the dangers of this line of work. One such story was that of Clinger Borges do Valé, who had refused eleven garimpeiro flights but tragically lost his three brothers who had continued to work for them.
When The Pandemic Hit
The pandemic had a significant impact on Antonio's livelihood. It resulted in his restaurant's closure and reduced commercial flying hours. As a result, he found himself struggling to make ends meet, with the need to pay bills and expenses mounting.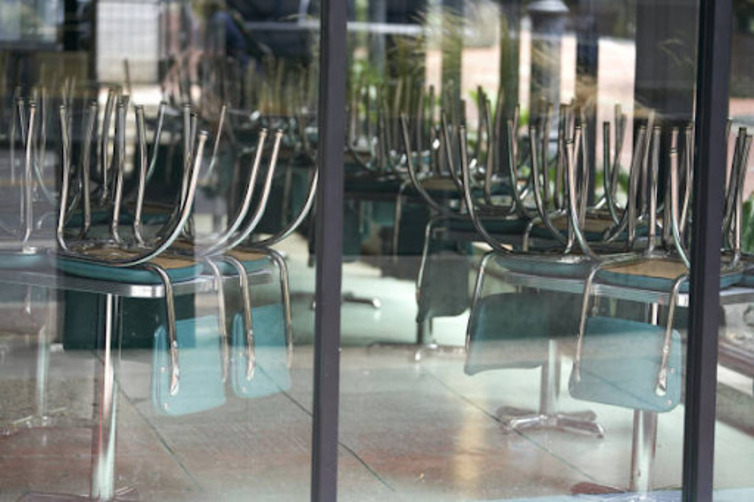 Antonio was determined to find a way to support himself and his family, so he made an exception and accepted the garimpeiros' offer. Although the pay of roughly BRL 3,000 (equivalent to $750) for ten hours of work was not enough to cover all of his expenses, it was a start.
Crash Landing Ahead
Antonio was no longer piloting the aircraft but instead plunging downwards, listening to the rushing wind in place of the engine's roar. The fuel gauges displayed zero fuel flow. Antonio made a mayday call on the radio and attempted to restart the aircraft twice, but to no avail.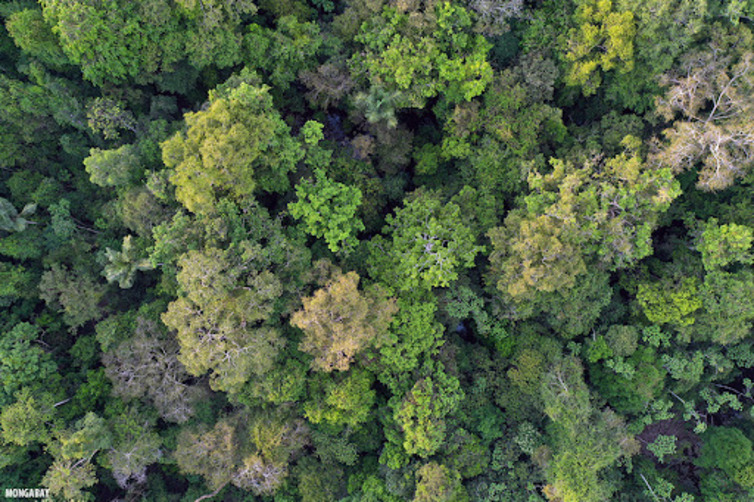 With no other option, he began searching for a secure location to make an emergency landing in the thick, dense jungle, known to be one of the most impenetrable and challenging environments on the planet. The task of finding a safe landing spot was crucial–any mistake could lead to disastrous consequences.
Born For Adventure
According to Antonio's sister, Mariana, and younger brother, Thiago, Antonio has always been lively and daring. As a child, Antonio was known for getting into mischief, often getting himself hurt in the process, whether it was falling off a neighbor's roof, climbing trees, or getting into bike accidents. Mariana, being the older sibling, was often frustrated with Antonio's adventurousness, wanting to keep him safe.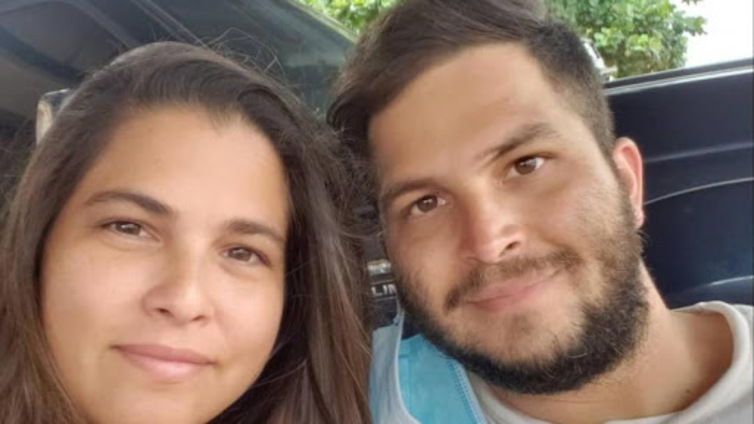 As Antonio grew older, his love for adventure never waned. He spent his time playing soccer, wakeboarding, and camping with his brother. This passion remained an integral part of his personality.
Becoming A Pilot Came As No Surprise
It was no shock to Antonio's siblings when he decided to become a pilot. In order to help him pay for his license, they sold a portion of their land, and he stayed with his sister Mariana during his training. Mariana often observed her brother studying things like black boxes and survival skills.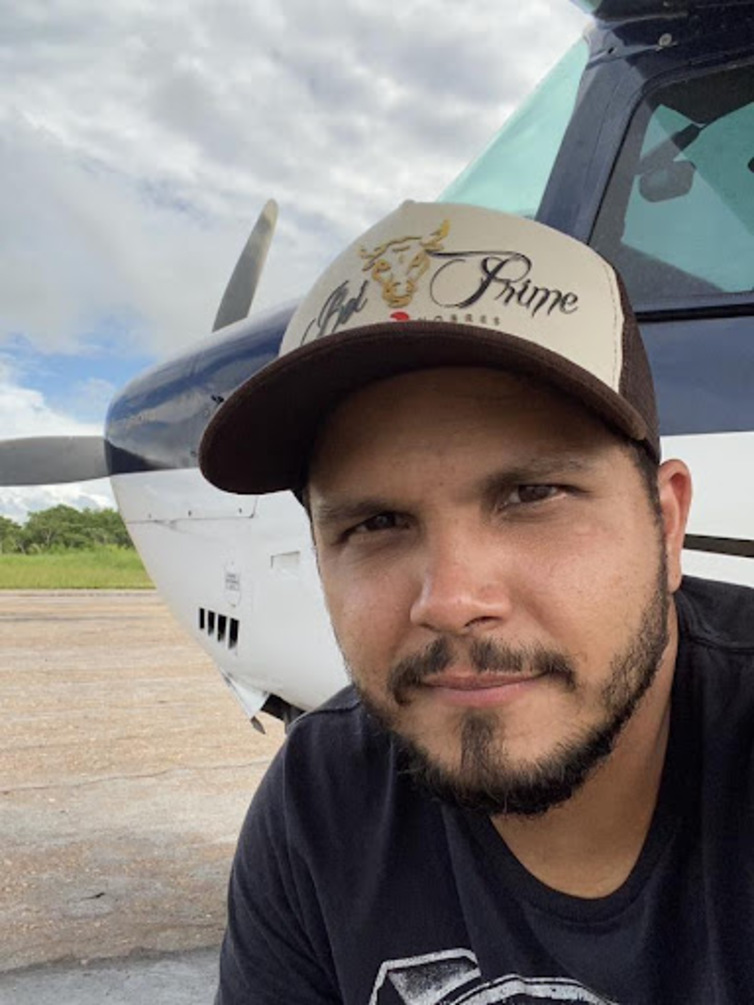 Antonio's piloting skills became evident when he managed to successfully make an emergency landing in 2015 with 24 passengers on board after an engine failure. Mariana acknowledged that her brother was one to get himself into challenging situations, but he had a natural ability to overcome them.
Trapped And Soaked In Fuel
Through a small gap in the dense forest canopy, Antonio spotted a cluster of palm trees. The tall, slim trees are relatively flexible, as far as trees go, so he aimed to crash amongst them.
As the plane rapidly descended, it collided with the first palm tree. The impact was followed by a collision with a second tree and then a third.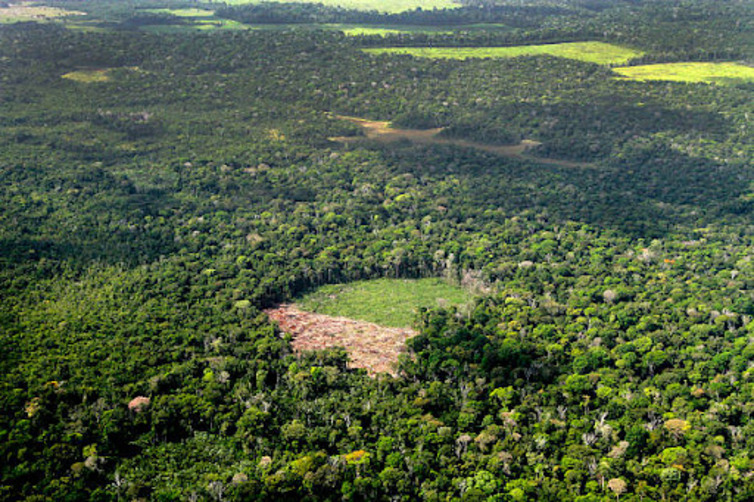 Antonio finally came to and found himself trapped between his seat and the dashboard. The debris from the plane's cargo was scattered all around him, and the air was thick with the smell of diesel fuel. Then it dawned on him that he was completely drenched in the highly flammable liquid.
Get Out, Now
Antonio quickly gathered anything he could and grabbed his backpack before squeezing through the shattered windshield. He made his way over the front of the wreckage, leaving behind the sounds of explosions as he went.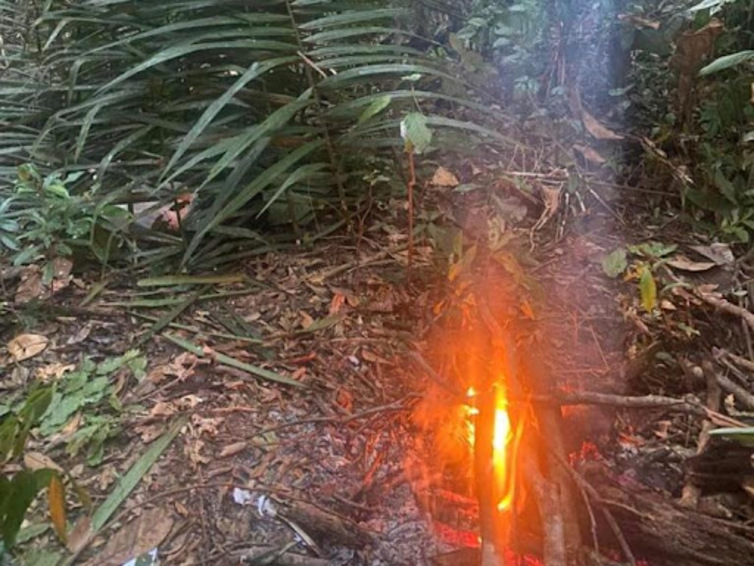 Once he reached the top of a nearby hill, Antonio took a moment to assess his situation. He knew that staying alive would require a miracle, and he was ill-equipped for the challenges ahead. The pilot took stock of his supplies which included a small amount of food and drink, lighters, and his phone, among a few other things. Most importantly, he was unharmed.
Was He Doomed From The Start?
The Amazon rainforest is notorious for swallowing up planes, a fact that is well-known to the public, who often follow rescue missions with a sense of morbid fascination.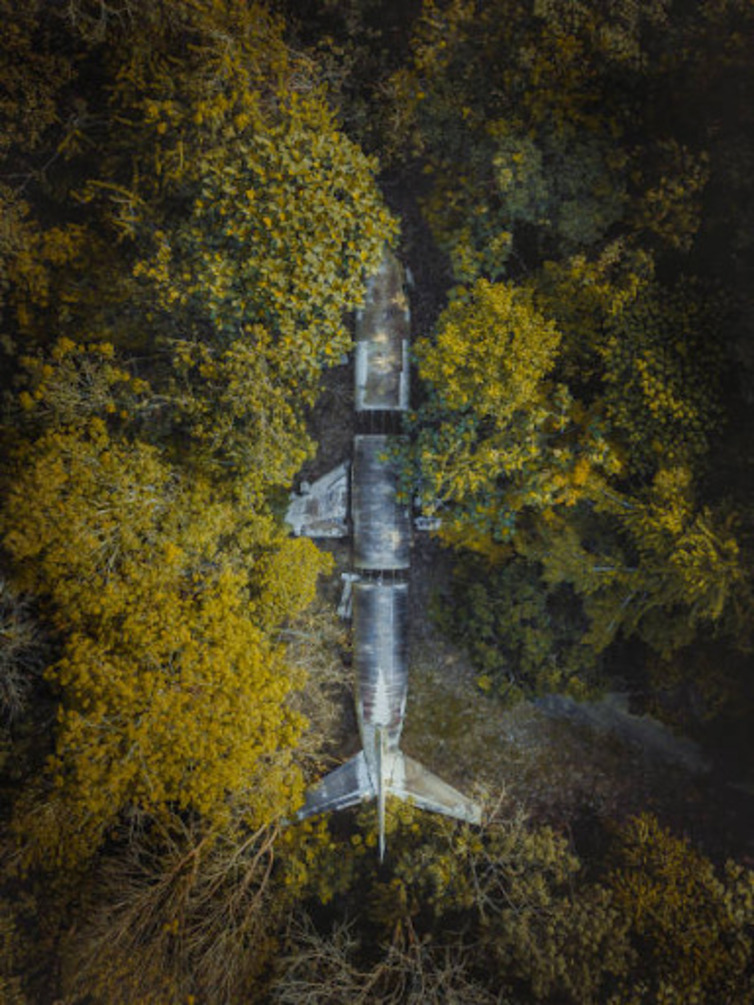 To locate a missing aircraft, the Brazilian Air Force flies in a zig-zag pattern over the route of the missing plane, scanning the terrain for any signs of a crash in the 470 million-hectare forest. They give themselves a deadline of just five days to locate any survivors. Unfortunately, it is incredibly rare to find anyone, and most are lost forever in the unforgiving Amazon.
Word Of His Disappearance Reached His Family
Thiago received the initial call informing him that Antonio had not arrived at the airstrip as planned a few hours after his scheduled arrival time. The call came in at 8:30 pm, just as he was sending his daughter to bed.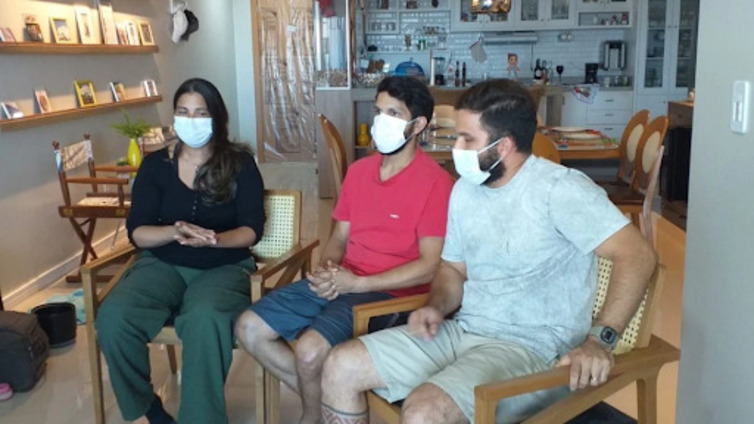 Mariana, Antonio's sister, was also informed of the situation, and she insisted on getting every last detail. She expressed regret that she hadn't been more aware of her brother's flight plan, especially with such a risky journey, because she had been caught up in her own life.
Siblings To The Rescue
Mariana's protective instincts kicked in, and she quickly assumed the role of the older sister. With the possibility that they may never find out what happened to him looming over their heads, Mariana and Thiago set out to find Antonio.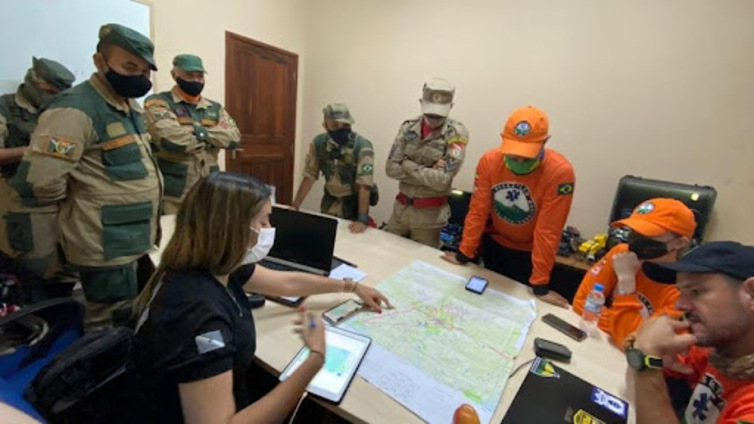 The Brazilian Air Force's search and rescue teams had set up a base in Santarem, the city closest to the crash site. It was an arduous journey to get there, and the siblings left their jobs and families behind without specifying when they would return. They arrived at the remote site two days later–coincidentally, it was Antonio's birthday.  
Just Stay Put
On the following day, Antonio returned to the wreckage but found nothing useful. However, the crash site presented the best chance of rescue because it could be seen from above.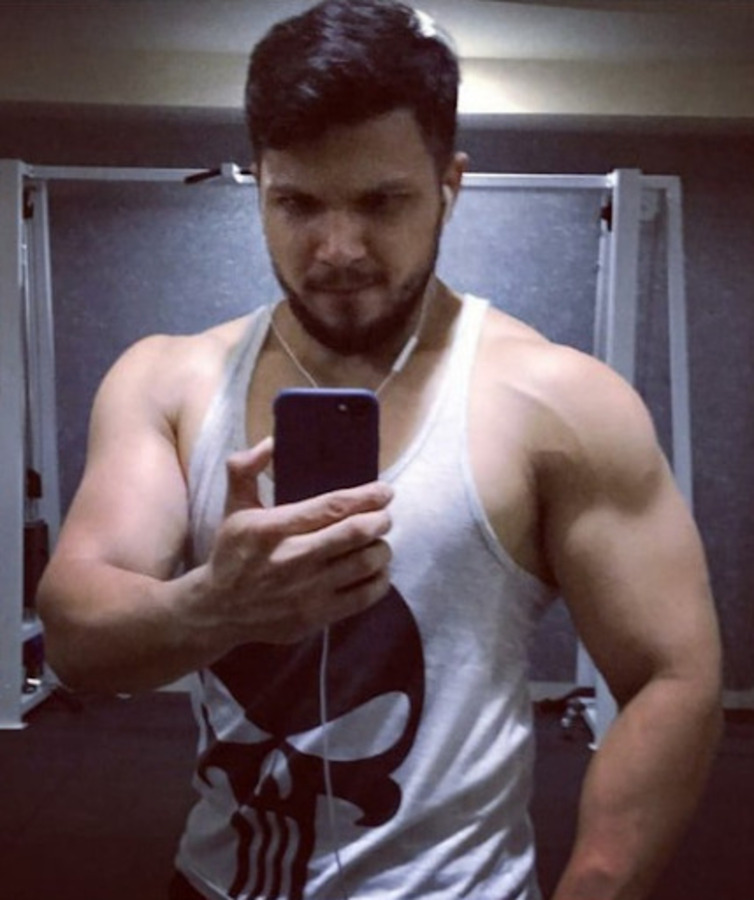 As an experienced outdoorsman, he used daylight hours to prepare for the night. He searched for dry wood, rationed his food, allowing himself only a bite of bread daily, and held tight to his lighters. He understood the dangers of sleeping too close to water, so he walked to a nearby stream for water. He knew that alligators and anacondas lurked there seeking food.
Jaguars Lurk In The Shadows
Antonio smelled the lingering odor of old blood, which he suspected to be from jaguars. Despite being endangered in Brazil, these big cats thrive in the Maicuru Reserve. Due to the ominous sounds of the rainforest, sleeping was a challenge, and Antonio could only manage an hour or two at a time.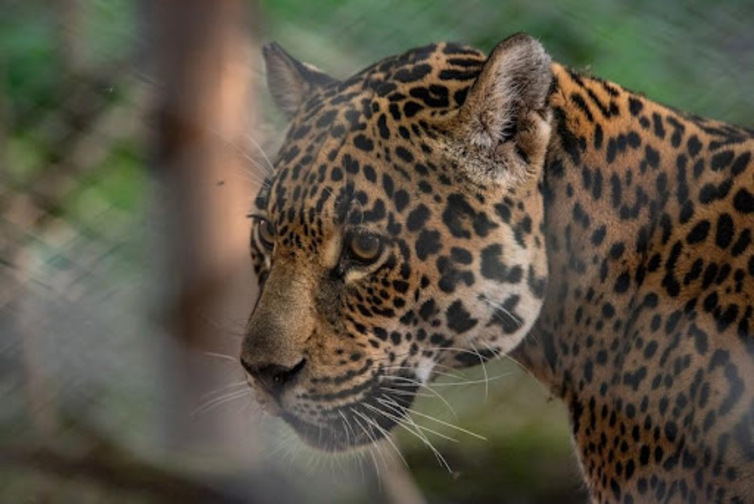 The canopy opening above him grew smaller as the palm trees returned to their upright positions. After five days, the hole almost closed when he finally heard the sound of a rescue plane. Antonio did everything he could for the plane to notice him, but it passed over him.
Mounting A Search 
During the days spent searching for Antonio, it would often rain for up to 10 hours, making the already demanding task of working in the rainforest even more difficult. They had to come up with alternative strategies and simply wait.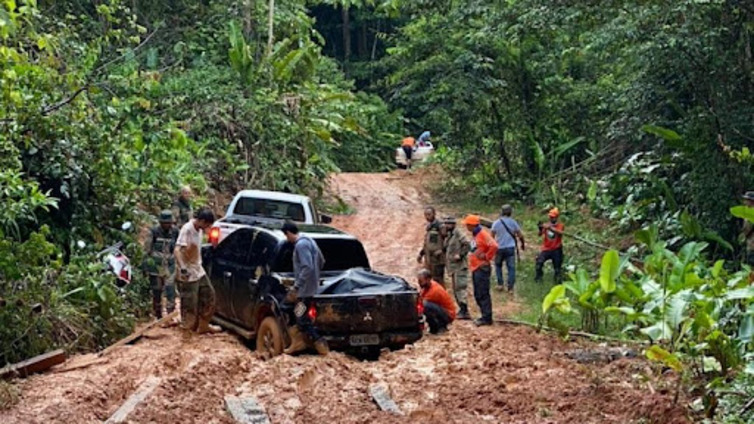 The search effort explored all avenues of information regarding Antonio's journey. Despite responding to calls, the owner of the plane wasn't providing any useful information to help aid in the search. Unsurprisingly, the owners of the illegal mining operation were untraceable.
False Alarms 
The siblings experienced false alarms and moments of high suspense during the search. Whenever the Air Force planes spotted anything promising, they would alert a helicopter for further inspection.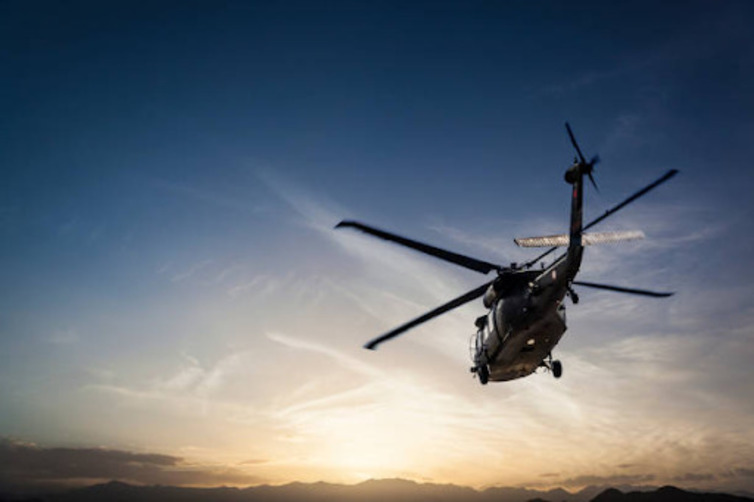 There were two instances when the sound of the helicopter filled the siblings with hope, but they were let down both times. They later found out that the Air Force pilots had mistaken the foam of a river rapid for an airplane's wing, which was accumulating in massive amounts due to the river's force.
Pleading To Extend The Search
The siblings pleaded with the Air Force to extend the search beyond the five-day cut-off, clinging to hope that Antonio would be found alive. The search was extended twice, but as the days passed with no sign of him, the Air Force eventually determined that the cost of continuing the search was not justifiable.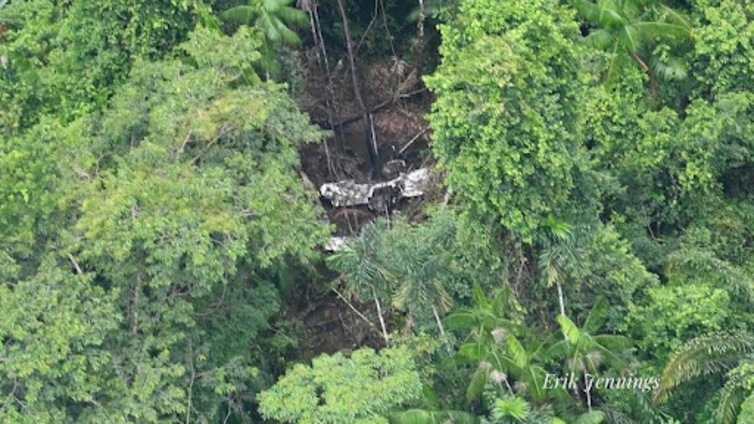 Eight days after Antonio vanished, the siblings received the devastating news that the search would be called off. They were left to grapple with the realization that their loved one might never be found.
The Air Force Ends Their Search 
Despite the Brazilian Air Force's search efforts, there was still no sign of Antonio or his plane. The stranded plane was gradually becoming concealed by the rapid growth of the rainforest, and eventually, the lush greenery engulfed the aircraft.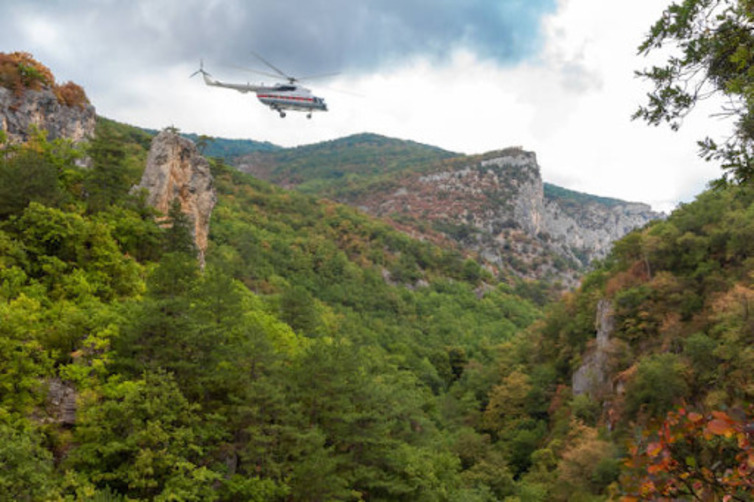 And so, after waiting for several days in the wreckage, Antonio finally decided to move south, back in the direction of the airport he departed from in Alenquer. With limited supplies and in a weakened state, he trudged through the dense vegetation, making his way toward civilization. 
Disheartened And Defeated
However, as the sun began to set, Antonio made his way back to the shelter he had built near the crash site. He had become overwhelmed by the vastness and complexity of the jungle and turned back.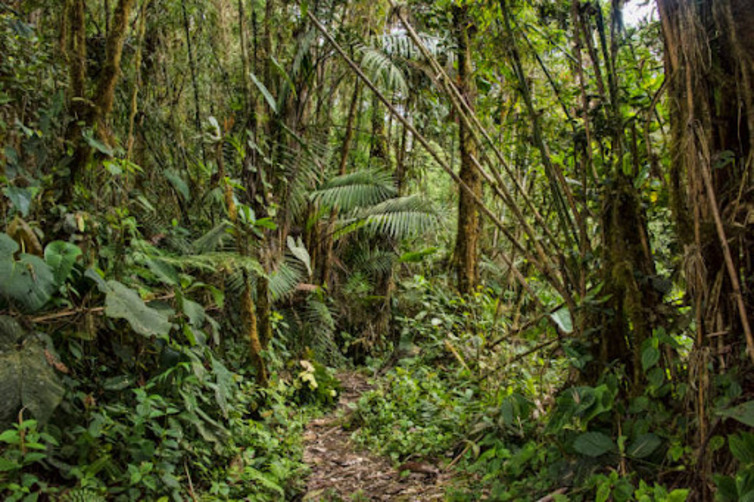 He felt defeated, dispirited, and for the first time since the crash, he contemplated the possibility of his demise. Then, in a moment of desperation, he began to have a conversation with God, something he had not done since he was a child. All he asked, over and over, was to see his family again.
Making A New Plan
With his cell phone as his only navigational tool, Antonio searched for a way out of the rainforest. The aeronautical maps he had revealed the locations of three airstrips to the east, roughly six nautical miles away.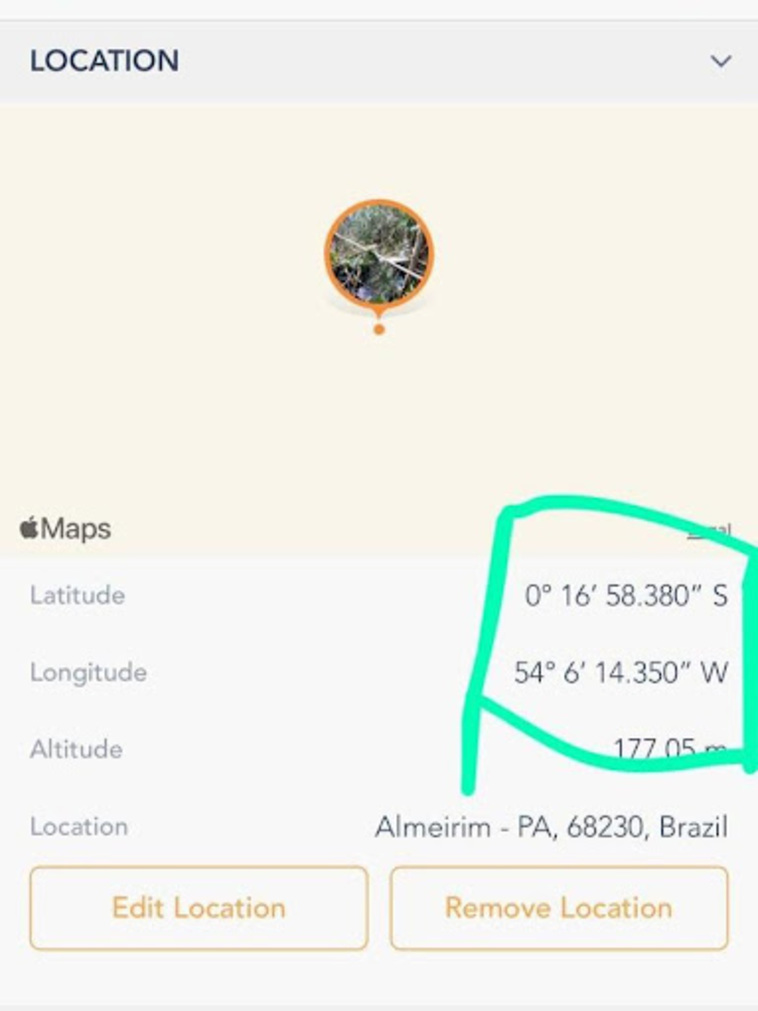 His phone was out of service, but it showed his location at the time of the crash, which gave him a starting point. While he had no details about the airstrips, they represented hope. So after eight long days, Antonio decided to venture into the jungle again, using the sun to guide his way.
Life In The Jungle
Antonio would begin his daily journey early in the morning, moving toward the direction of the sun. He used a pocket knife to clear his way and tried to avoid angry spider monkeys. He also collected water from running streams.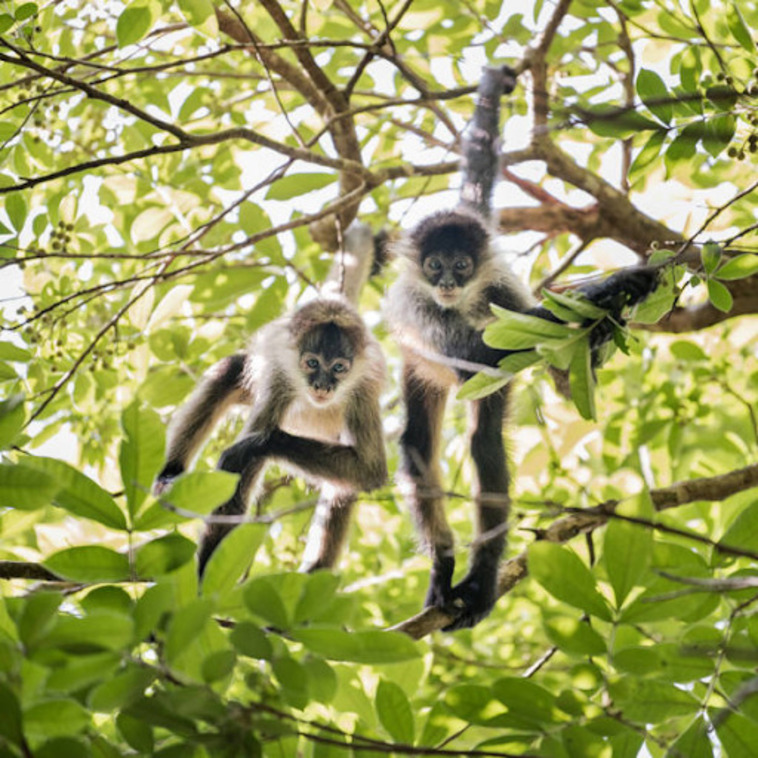 Every day, Antonio would search for a safe place to build his shelter from noon to 3 pm, build the shelter from 3 pm to 5 pm, and prepare a fire from 5 pm to 6 pm. His wristwatch became integral to his survival.
His Family Never Gave Up On Him
Mariana and Thiago persisted in their search, mobilizing volunteers and arranging private planes to assist them. After the Air Force and fire crews had departed, Mariana and Thiago never contemplated leaving. Thiago explained they were determined to find something, regardless of whether Antonio was alive or not–they could not endure the uncertainty.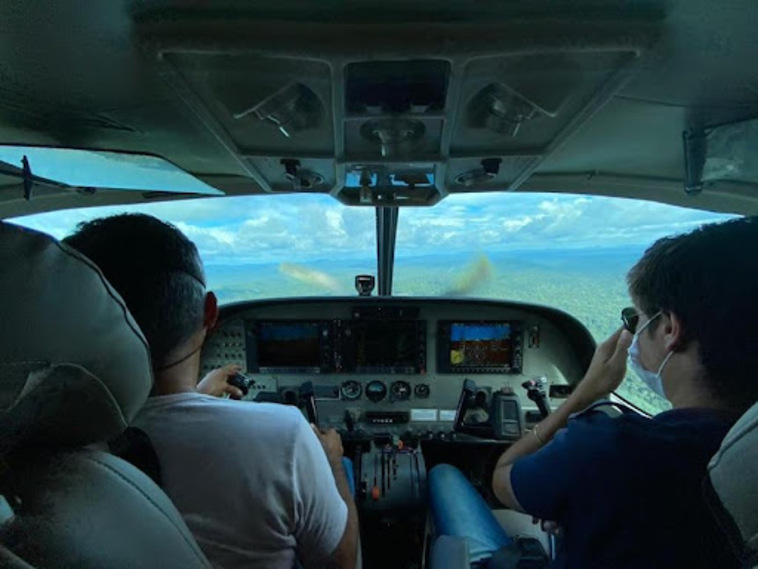 Mariana shared videos to keep the family informed, quickly attracting the country's attention. Friends initiated an online fundraiser and collected over $BRL150,000 ($36,500), offering a reward of $BRL10,000 ($2,400) for helpful information.
Volunteers And Support Poured In
Private planes were hired to approach the mine from different directions. And despite the challenging conditions, volunteers continued their efforts, driving on farming roads and enduring harsh weather conditions out of the goodness of their hearts, expecting no reward.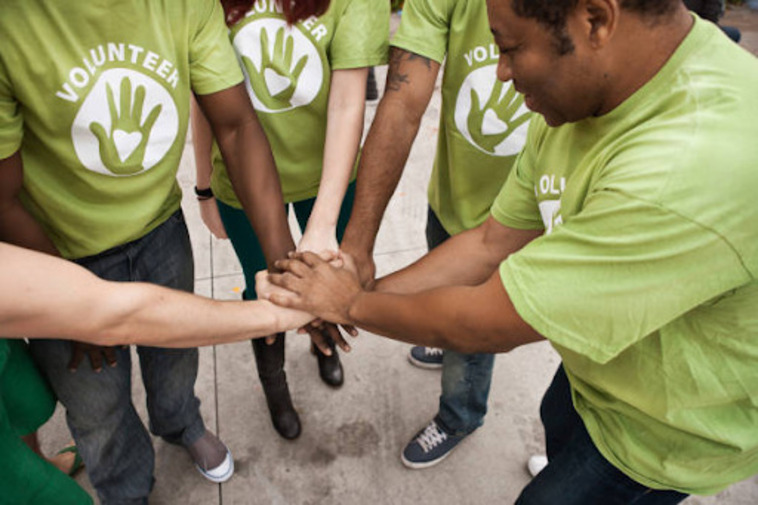 Spiritual support also poured in through messages, with some even claiming they saw Antonio in their dreams. In a country grappling with high COVID-19 casualties, the possibility of finding Antonio alive felt more attainable than surviving the pandemic.
Antonio Soldiers On
The Amazon rainforest covers a staggering 470 million hectares of Brazil, and Antonio faced needle-in-the-haystack odds at best. His search for civilization had lasted over a month so far.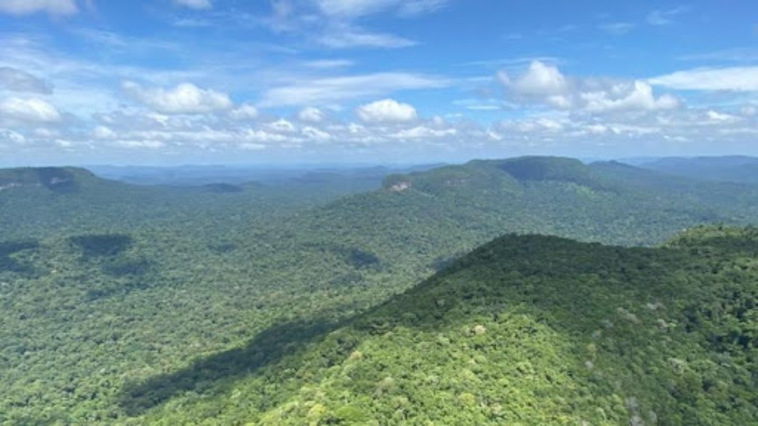 Though Antonio was a highly trained pilot with extensive survivalist knowledge, no one is a match for the jungle, and he struggled to find enough food to survive. His body weight dropped by 25 kilograms, and his physical strength was rapidly deteriorating, making his situation even more critical.
What Did He Eat?
On a few lucky occasions, Antonio came across cocoa while trekking through the jungle. He also stumbled upon large blue eggs laid by the Nambu-soju bird, a local species. In addition, he often ate the pink-shelled fruit of the Breu Branco tree, mimicking what he had seen monkeys do.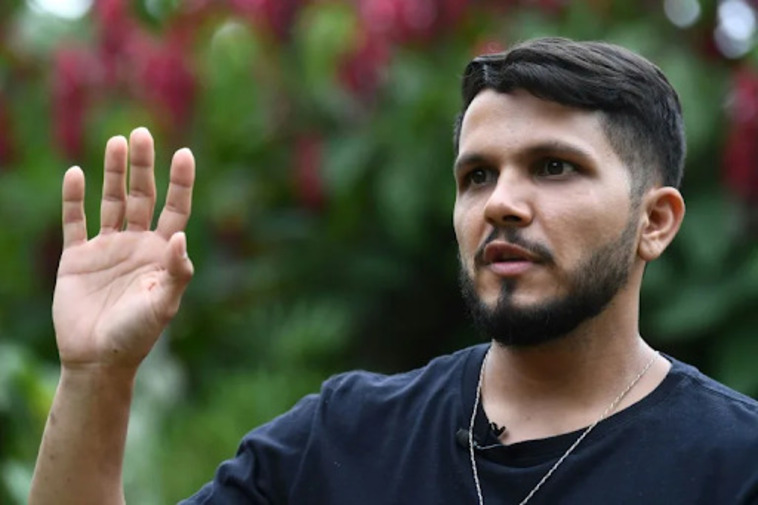 Despite this, his food sources were not sufficient to sustain him. Antonio began experiencing stomach cramps in the night and noticed that he was losing feeling in his extremities. He even experienced vision impairment.
A Mysterious Stranger In The Jungle
Upon awakening on his 36th day in the jungle, Antonio admits he felt deep down he could no longer go on. As he crossed a little river, soaked, worn out, and running late in constructing his camp, he noticed something around 70 meters away–a white object, a shade only humans could create.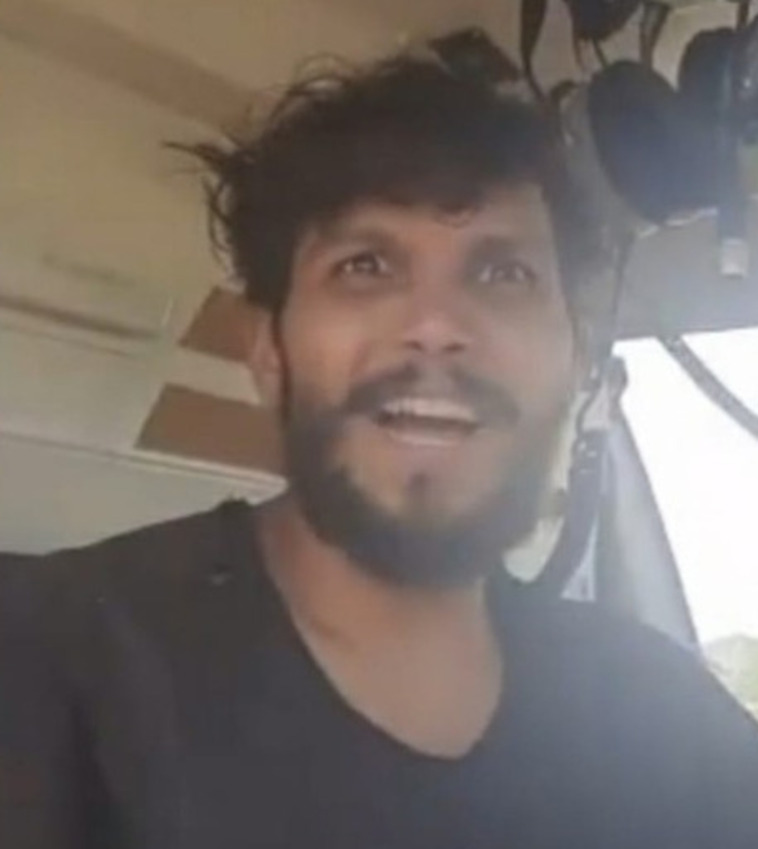 As he approached, he had uncertainties, but as he got closer, he saw it was a plastic sheet, some tools, and a bucket filled with countless Brazilian nutshells. He then heard the gentle tapping sound of a castañero–a gatherer of nuts.
A Nut Collector Becomes His Savior
Antonio proceeded with caution, fully aware that encountering a person deep in the Amazon was an extremely unusual event. The man could be anyone and have unknown intentions. It wasn't until he was within three meters that he spoke, introducing himself and explaining that he was a pilot whose plane had crashed approximately 30 days ago.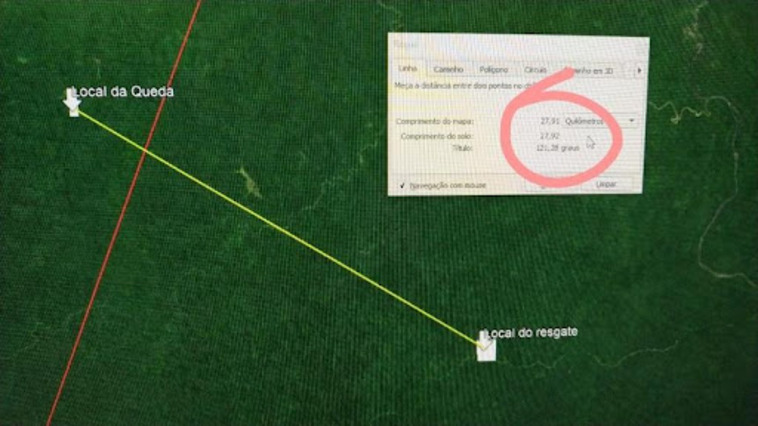 The man he encountered looked him over, taking in his disheveled appearance, and asked what he wanted. Antonio simply requested some nuts as he was very hungry.
His Family Didn't Believe It Was Him
While preparing to leave for a new search location, Mariana and Thiago received a call from their mother, who had been contacted by a woman claiming to have found Antonio. But the family had been disappointed by similar calls before, so they contacted the nut scavengers over the radio to confirm Antonio's identity. 
They asked for proof in the form of Thiago's dog's name, which Antonio correctly identified as Gancho, of course! Thiago threw his phone and shouted in disbelief, but Mariana was cautiously optimistic until seeing Antonio in person.
The Nut Collectors Nursed Him Back To Health
Despite Mariana and Thiago's offer of a cash reward, the nut collector family declined it after rescuing Antonio. The family's pure kindness was touching, and Antonio was safe in their care.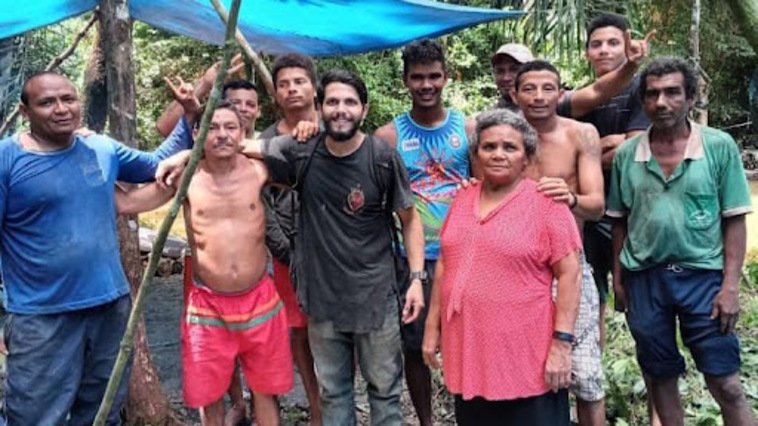 Antonio began to rest and recover with the nut collectors in the jungle. He gradually progressed from consuming small amounts of crackers, hot milk, and salt to eating fish, rice, and beans. Though the latter caused him stomach discomfort the night before he was finally airlifted out.
Antonio's Triumphant Return
As he landed on the tarmac after over a month, Antonio appeared to onlookers as a man with unkempt hair and ripped clothes with a few bruises and a hearty smile. But he himself saw only his siblings and rushed to embrace them, expressing through tears that he survived for them.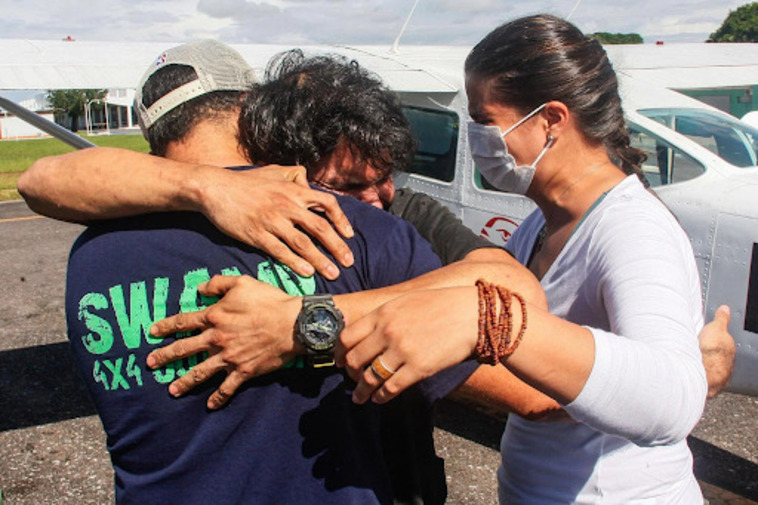 Although the English translation of "thrilled" falls short of conveying the depth of his emotion, Antonio describes the experience with the Portuguese word "emocional."
A Hopeful Story In A Dark Time
Antonio stated that he did not fully grasp the magnitude of his achievement until he saw the buzz and excitement at the airport. He remarked that in current times, particularly in Brazil, where people were inundated with negative news, his story's happy ending touched many and stirred up emotions.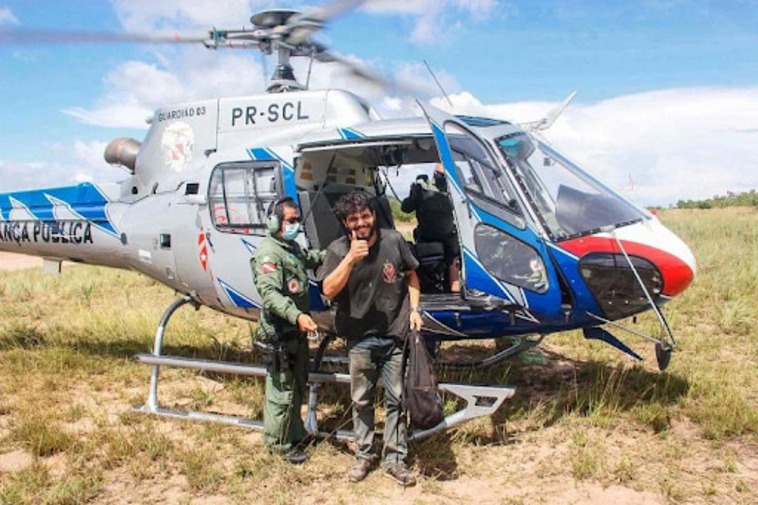 Even after returning to a comfortable bed, Antonio continued to receive daily messages from strangers who expressed how his story revitalized their hope or aided them in coping. His incredible survival story served as a tale of fortitude, resonating worldwide in the midst of a pandemic.
Dead End Crash Investigation 
There are still many unanswered questions surrounding the cause of the plane crash that stranded Antonio in the jungle. The civil aviation authorities in Brazil continue their investigation, but several factors complicate the case. The plane's owner, unfortunately, passed away from COVID-19, and the remote location of the crash left little physical evidence. Nevertheless, Antonio has his suspicions and believes that the fuel quality may have been a contributing factor.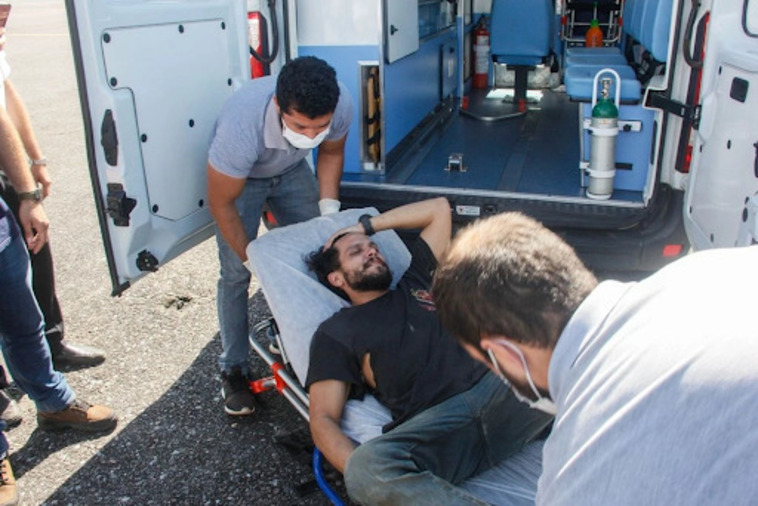 Antonio's story has also raised awareness about illegal activities such as gold mining in the Amazon rainforest. It has also sparked conversations about the practice of nut scavenging. 
A Family's Love Endures
It's difficult for Antonio and his siblings to put their experience into words, but they find solace in the one thing that kept them going during their ordeal–their unbreakable family bond.
Mariana expressed her deep love for her brothers, regretting the time they spent apart.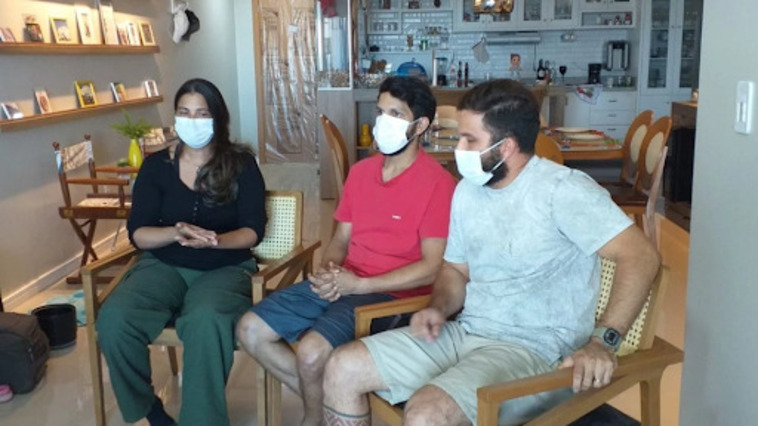 Fortunately, their harrowing experience brought them closer together and reinforced the importance of staying united. The experience came at a high cost, but she is grateful for it because it strengthened their familial bond, and she knows she will never let her brothers go again.