The Powerful Women Behind The Rich & Famous
They say that money can't buy you happiness, but it can definitely land you a beautiful and perfect bride. Well, at least that seems to be the case with these famous and wealthy men. We are going to take a look at some of the most influential and wealthy men around the world, and we'll get to know their wives a little better.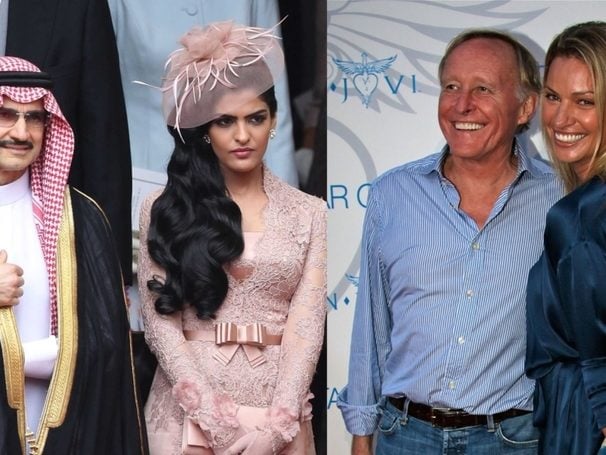 A lot of them have great careers that they've built themselves. Let's take a look at wives that are more than just arm candy!
Malia Andelin
Malia Andelin is married to Sumner Redstone. Redstone is a big-time businessman who owns the National Amusements group. This is the parent group to your favorite networks like MTV, BET, CBS, Paramount, and Viacom. Needless to say, he's a really big name in the world of entertainment.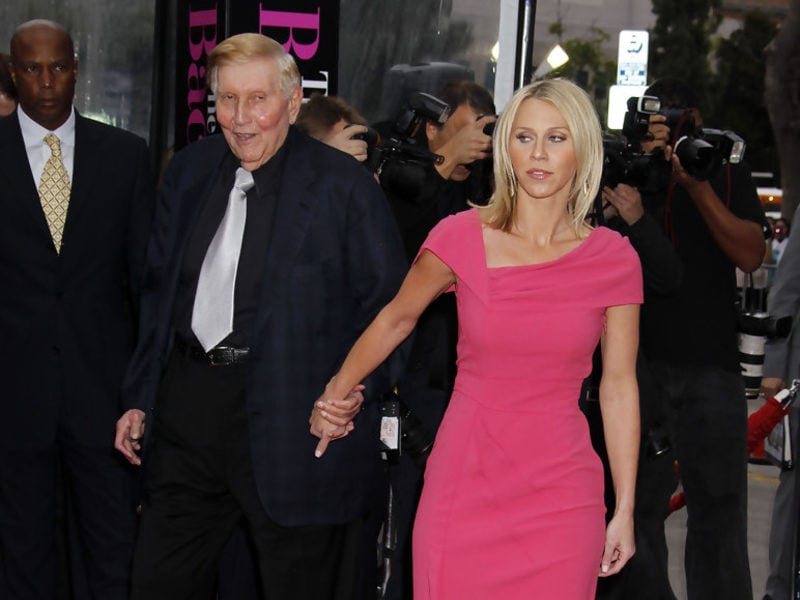 It is believed that Malia met her now-husband when she was a flight attendant for Viacom Jets. Unfortunately, Redstone passed after 8 years of marriage, leaving his fortune to Malia.
Erica Baxter Packer
Erica Baxter Packer is the second wife of James Packer. James is one of the richest Australians in history. He's an investor and businessman. Erica is an Australian singer, known for her 2001 hit single Dreams.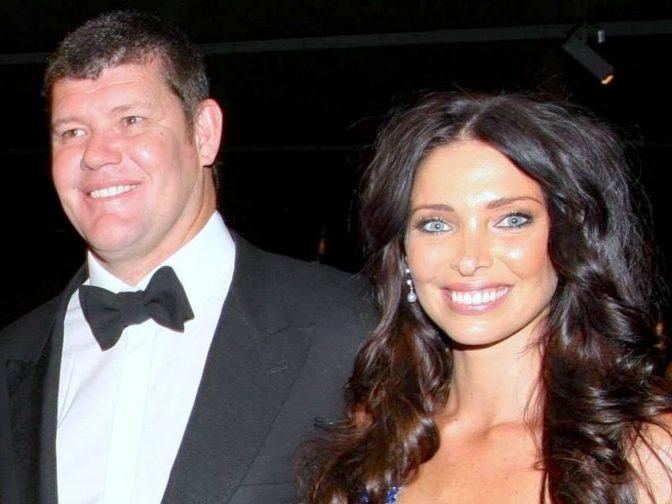 That was the year that they started dating, and they were married 6 years later in 2007. By 2013 they had three kids together but decided to divorce and separate. She went on to date a Cuban artist.
Laurene Powell Jobs
Laurene Powell Jobs has a last name that you might recognize. She was married to tech leader and Apple co-founder Steve Jobs. In 1989, Steve was giving a speech at Stanford where Laurene was enrolled. They met and were inseparable until Steve's unfortunate and untimely passing in 2011.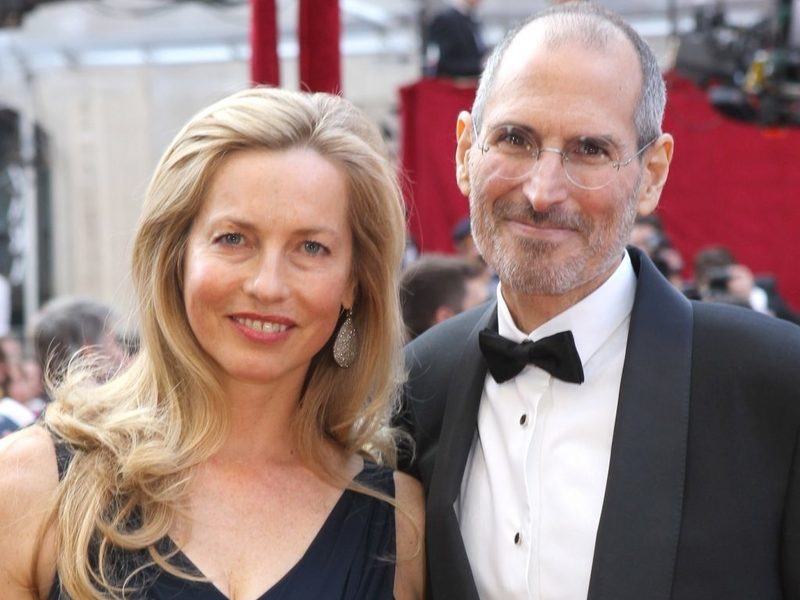 As famous and intelligent as Steve was, Laurene was just as educated and determined. She founded Emerson Collective which is a company that works hard for environmental reforms, education, and immigration. On top of that, she does a lot of work with helping get kids to college who can't afford it and need financial aid.
Dasha Alexandrovna Zhukova
Dasha Alexandrovna Zhukova is a Russian fashion mogul and socialite. At one point, she was married to a billionaire tycoon from Russia, Roman Abramovich. He founded the IRIS Foundation which promoted a contemporary culture in the country.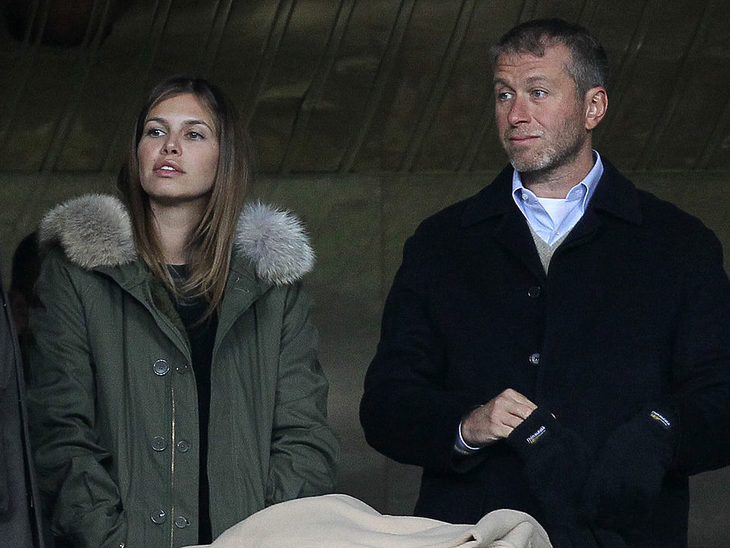 They had two kids and were married for nine years before finally divorcing in 2018. Dasha has since married another billionaire and has built her career in philanthropy and arts.
Jerry Hall
Jerry Hall is married to billionaire tycoon Rupert Murdoch. He founded News Corp and racked up over 18 billion dollars along the way. This landed him amongst the richest people in the world by the time he was in his late seventies.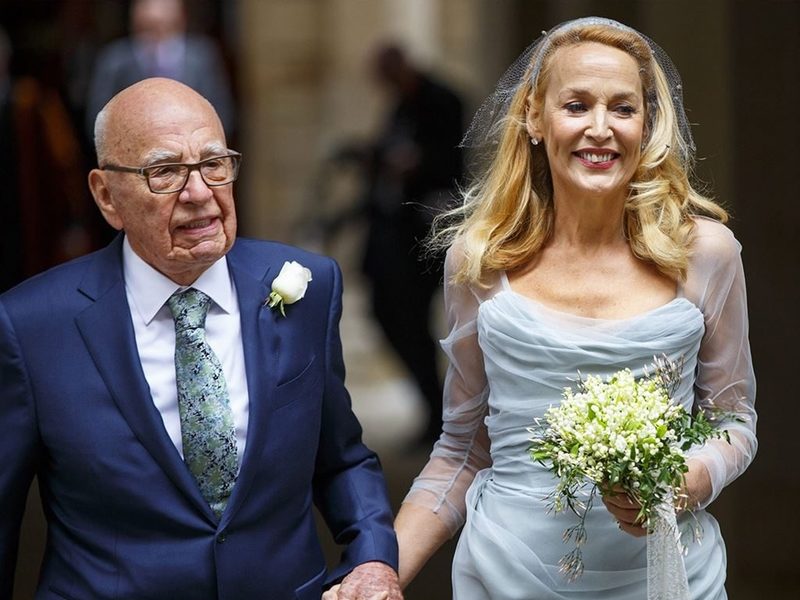 He married Jerry in 2016 and they've been happily married ever since. Hall made a name for herself through her modeling and acting career earlier in her life.
Claire Elise Boucher
Claire Elise Boucher is known professionally as Grimes. She's a Canadian musician and singer and the wife of Elon Musk. You might recognize Elon as the massive tech guru and the mind behind brands like Tesla, SpaceX, Neuralink, and The Boring Company.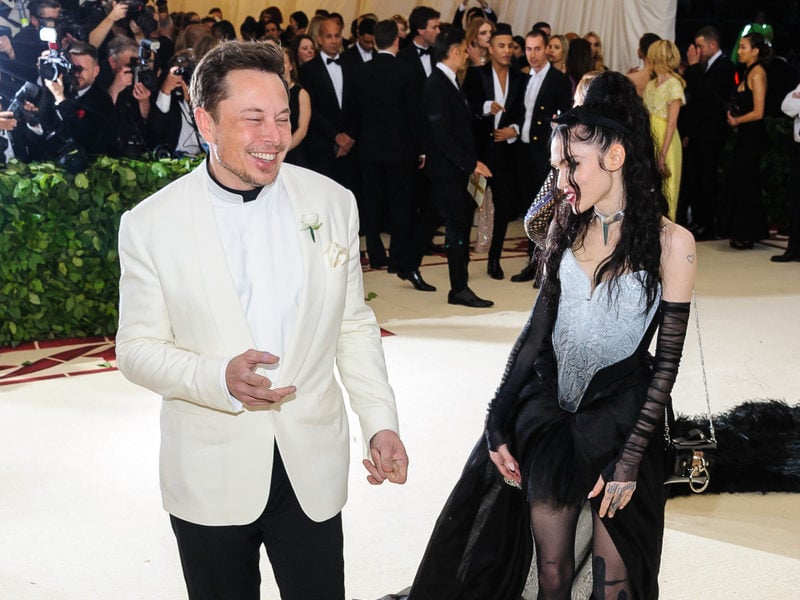 They have been in a relationship since 2018 and they have a son together.
Kristy Hinze
Kristy Hinze is married to the founder of Netscape and Silicon Graphics, Jim Clark. Kristy is a model, television host, and actress. She's been on the front pages of Sports Illustrated and Victoria's Secret, so she's no stranger to the limelight.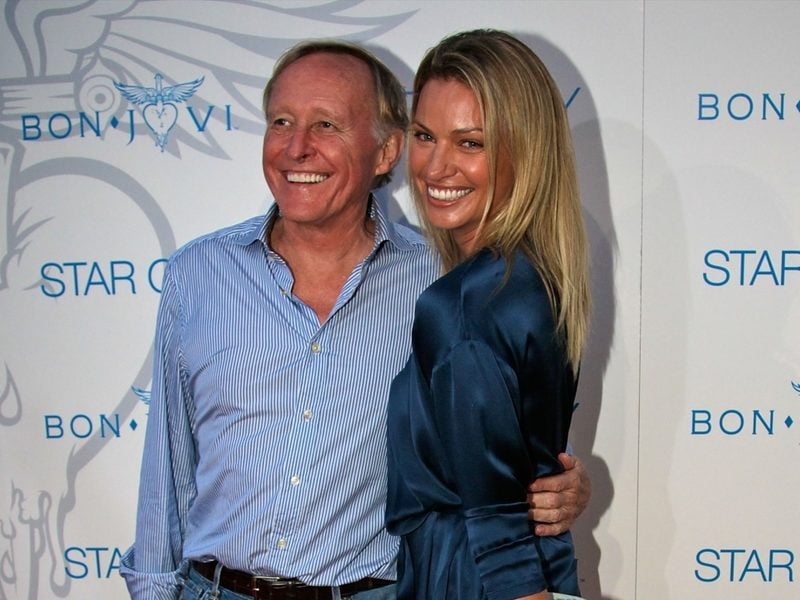 They got married in 2009 and have had two daughters together since then. People criticize their 36 year age difference, but the duo is happily married.
Priscilla Chan
Priscilla Chan is married to Facebook's CEO and co-founder Mark Zuckerberg. Priscilla is a philanthropist and pediatrician, and she is widely cited to be incredibly kind and gentle. She founded the political action organization that she named Chan-Zuckerberg Initiative.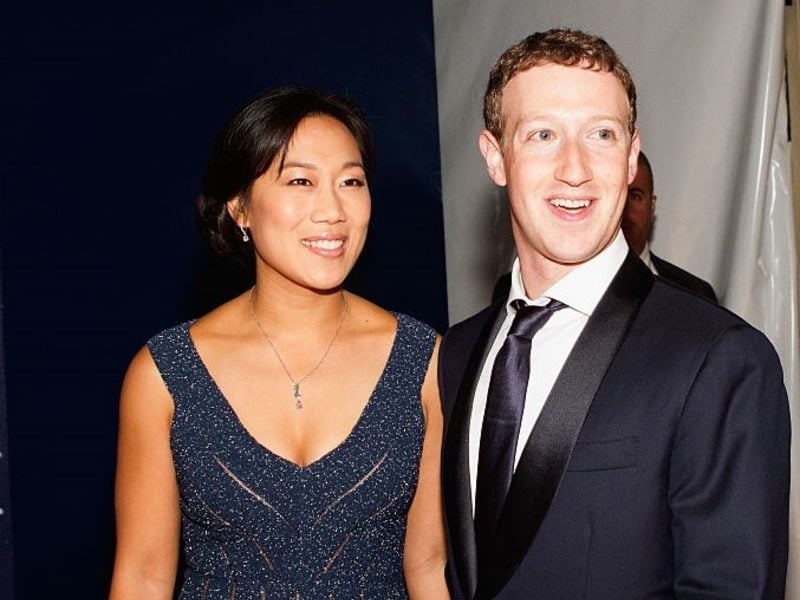 It focuses on education and health for people around the world. Together, the duo has two daughters together and many billion dollars.
Kirsty Roper Bertarelli
Kirsty Roper Bertarelli is married to a Swiss businessman, Ernesto Bertarelli. He inherited a huge biotech firm that's called Serono, and along with it a massive fortune. Kirsty is a former Muss United Kingdom winner from the late 90s, and she does much more than that.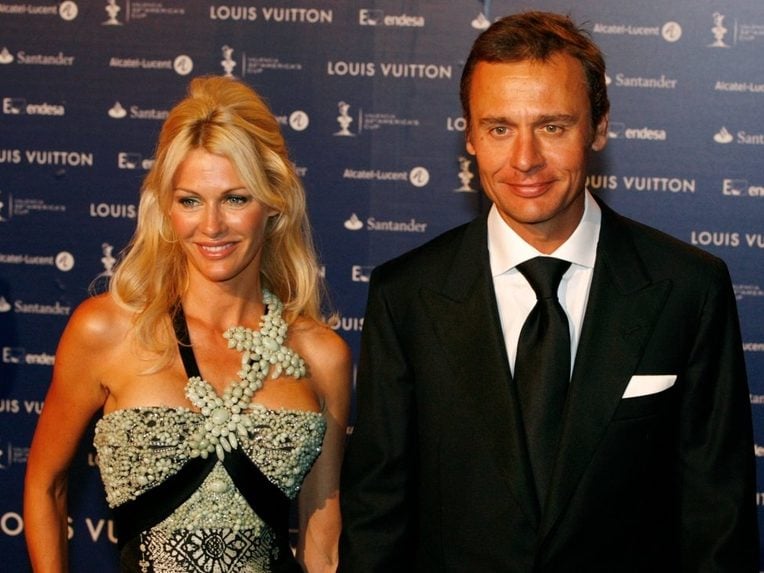 She also co-wrote Black Coffee, a very popular song in the late 80s. She's a singer, model, and has written other songs as well. They currently live in Switzerland where they're raising their three children together.
Heather Ann Rosbeck
Heather Ann Rosbeck is a famous actress. You might recognize her from Shallow Hal, The Contender, or There's Something About Mary. She made a decent amount of money on her own, but that figure was shifted when she married billionaire Bill Wrigley.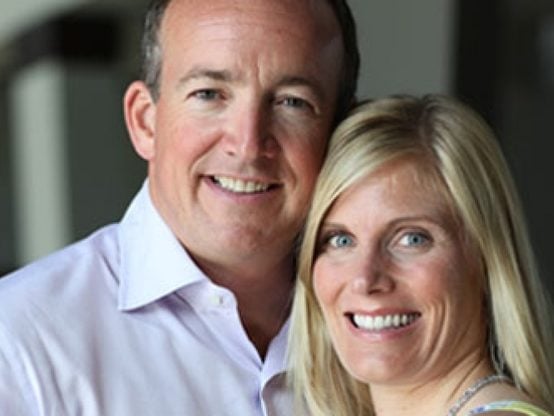 Bill is a business mogul who is an heir to the Wrigley Company name. They are most known for their chewing gum and owning of sports arenas.
Lucy Southworth
Lucy Southworth is married to Google's co-founder Larry Page. Larry is one of the richest people in the world. They got married in 2007 and they have two kids together.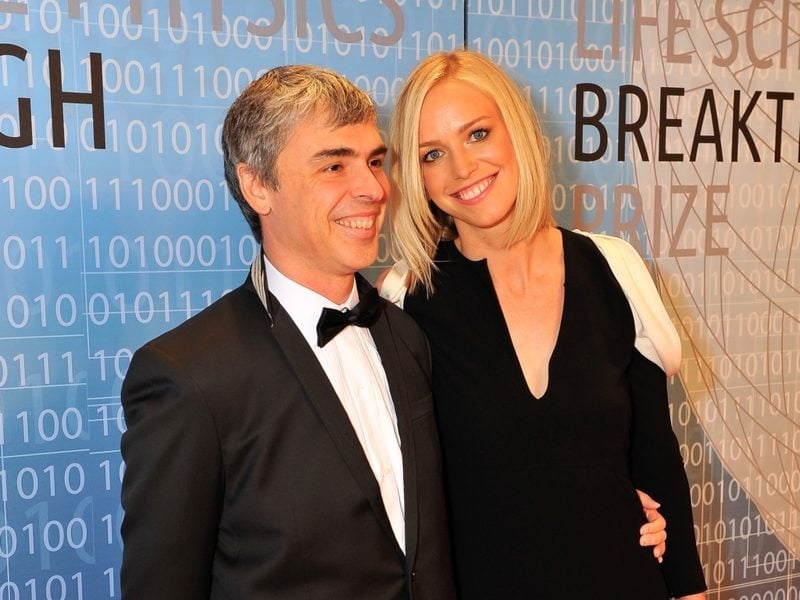 Lucy holds degrees from Oxford, UPenn, and Stanford. She has a Ph.D. in biomedical informatics and she has made a name for herself through her intelligence.
Salma Hayek
Salma Hayek is a very famous Mexican actress and model. She starred in Hollywood roles in Dogma and Wild, Desperado, and Wild West. She even won an Emmy nomination for her role in Ugly Betty. In 2009, she married a billionaire businessman Francois-Henri Pinault.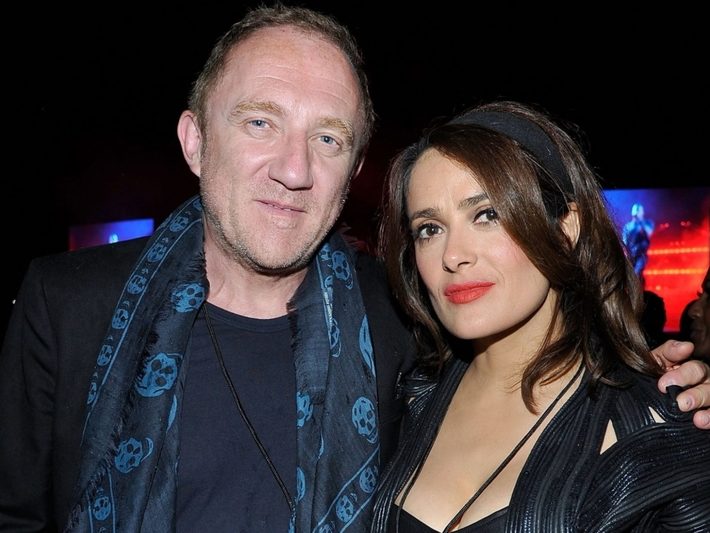 He owns retail empires that created Gucci, Puma, Yves Saint Laurent, and so many more. The two have a child together and are still happily married.
Flavia Sampaio
Flavia Sampaio is the founder of the Institute Consciousness, a company that helps children around the world. On top of that, she's a lawyer for environmental and tax law. She is a member of the Morrison, Sampaio, and Boquimpani Avogados Associates.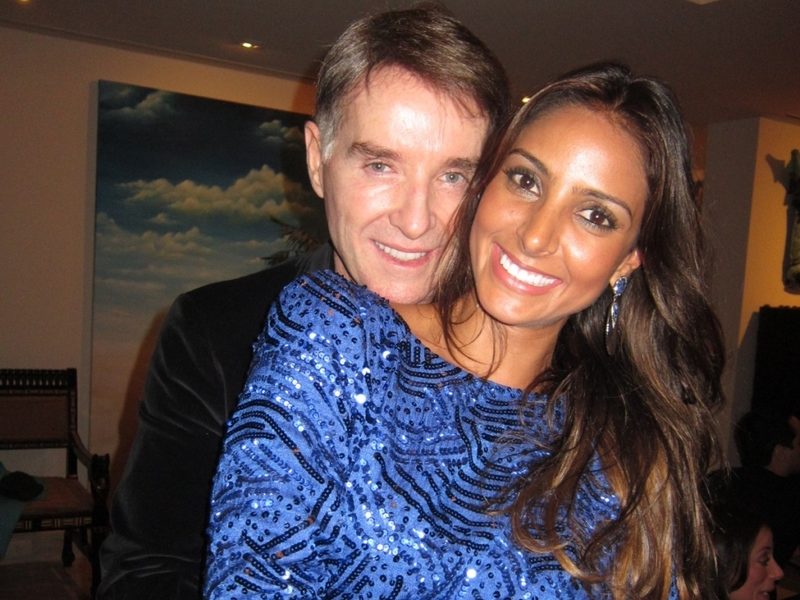 Not only is she a superstar powerhouse, but so is her partner Eike Batista. He is the richest person in Brazil. He's the chairman of the EBX Group. He made a ton of money in the oil, mining, and gas industries before losing it.
Kate Greer
Kate Greer is the co-founder of Cheerie Lane which is a homegrown popcorn company. She has been dating Jack Dorsey for the past four years.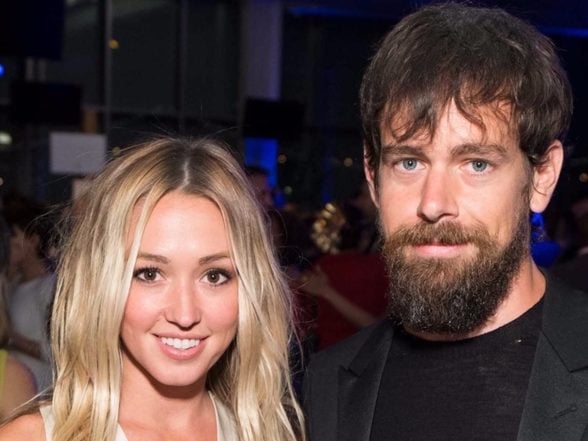 He is the CEO and founder of Twitter. He also founded the company Square. Since 2013 the pair have been spotted holding hands and sharing smiles.
Miranda Kerr
Miranda Kerr is the first Australian Victoria's Secret Angel. Additionally, she owns KORA organics which is a line of different skincare products. Miranda was previously married to famous Hollywood actor Orlando Bloom.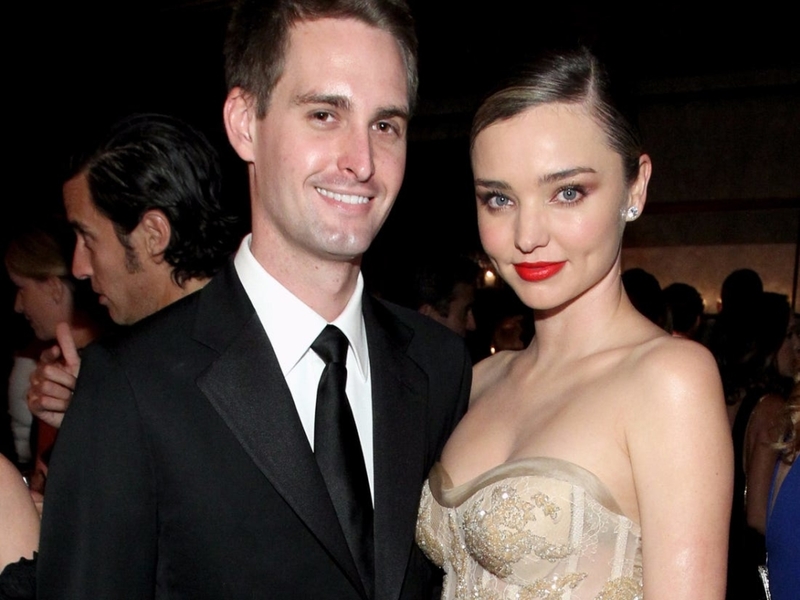 They eventually split, and she is now married to Evar Spiegel. Evar is the CEO and co-founder of Snapchat. The two have been married since 2017 and have two sons together.
Nita Ambani
Nita Ambani is the wife of the richest person in India, a man by the name of Mukesh Ambani. He's a billionaire who made it big in the petroleum industry. They were married in 1985 and have three kids together. Nita met her husband when she was just a school teacher.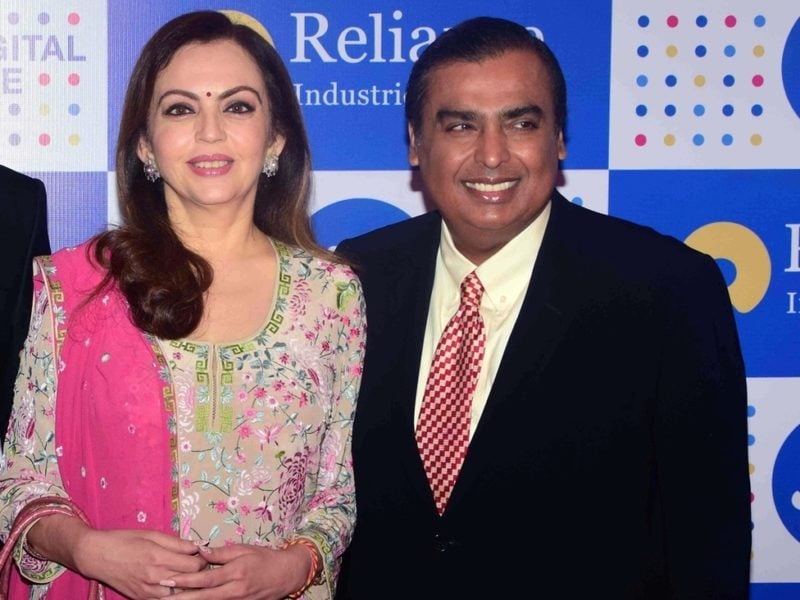 She is now the co-owner of the Mumbai Indians, a cricket team. She's the chairperson of a top school in India, Dhirubhai Ambani International School.
Anne Wojcicki
Anne Wojcicki was the previous wife of Google's co-founder Sergey Brin. They divorced after 8 years of marriage and 2 kids. Since then, Anne earned her degrees from Yale and Stanford.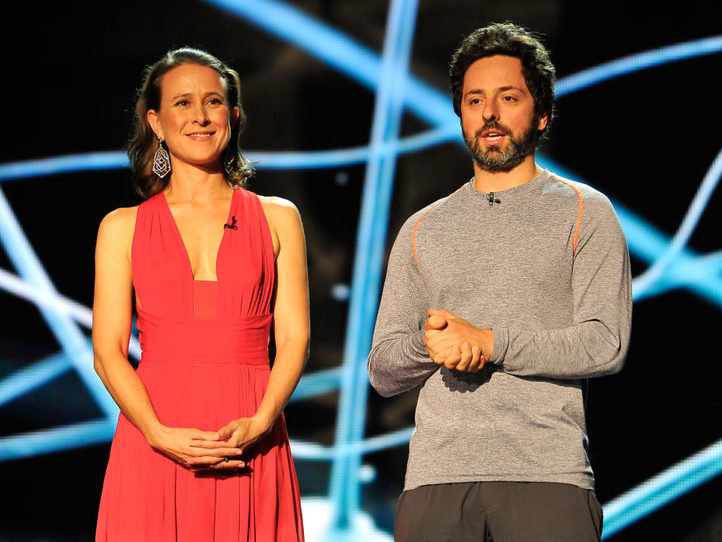 She's the co-founder and CEO of 23andMe, and she is a biologist and biotech analyst.
Irina Viner
Irina Viner is married to the richest man in Russia, Alisher Usmanov. They met when they were both athletes. Irina was in gymnastics, and Alisher was a fencer. They grew apart after the Olympics but later made their way back to one another and got married.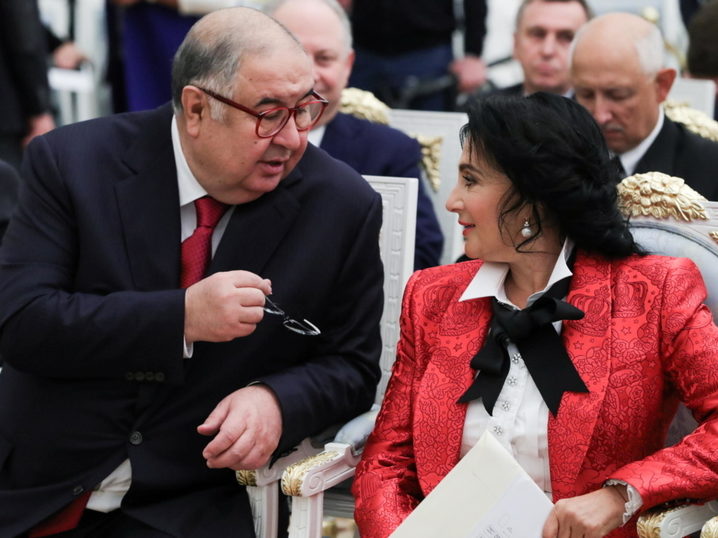 Irina is famous for being among the best gymnastics coaches in the world. She was awarded an Olympic Order in 2015 for her role.
Queen Noor of Jordan
The Queen Noor of Jordan married the King of Jordan, King Hussein in 1978. They stayed married for 21 years before he passed in 1999. Before they even met, the Queen was born to wealthy parents in America.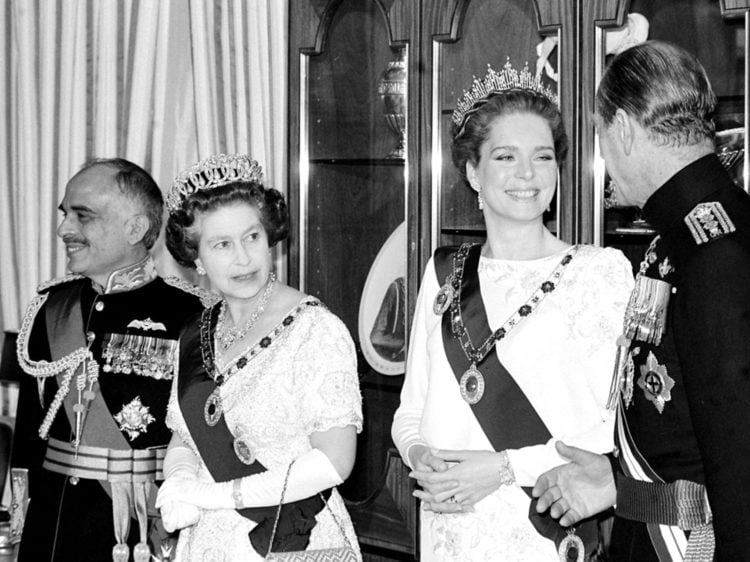 She is still alive and working as an ambassador to the UN as well as the Queen of Jordan. She published two books talking about the wealth achieved by her family.
Stephanie Seymour
Stephanie Seymour used to be a supermodel and an actress. She was on the covers of Vogue and Sports Illustrated. She was previously in a relationship with Axl Rose of Guns N' Roses, and she was the actress in two of their music videos.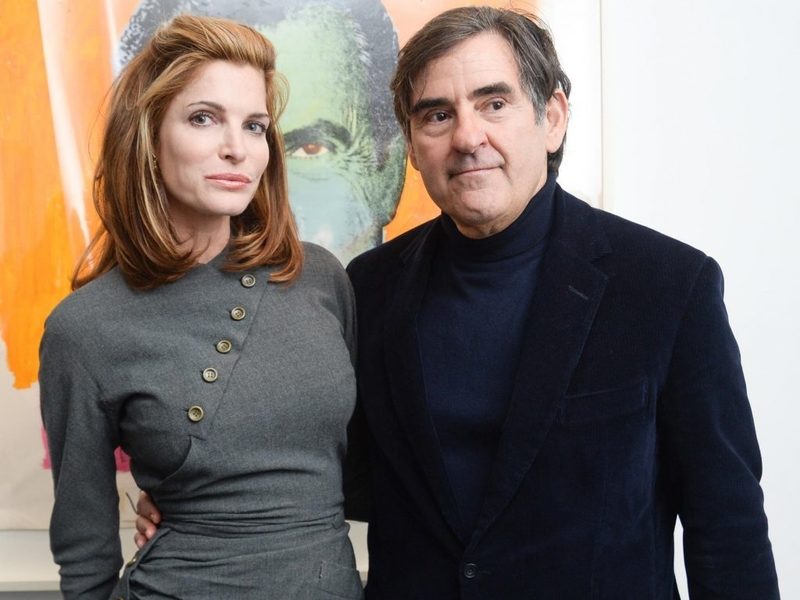 She is now married to Peter Brant. Peter is an art collector, billionaire, and real estate mogul. They divorced in 2009 but after a year remarried.
Melania Trump
Melania Trump is married to the 45th President of the United States, Donald Trump. She had a life of success as a model, businesswoman, owner of a watch collection, and creator of a skincare line.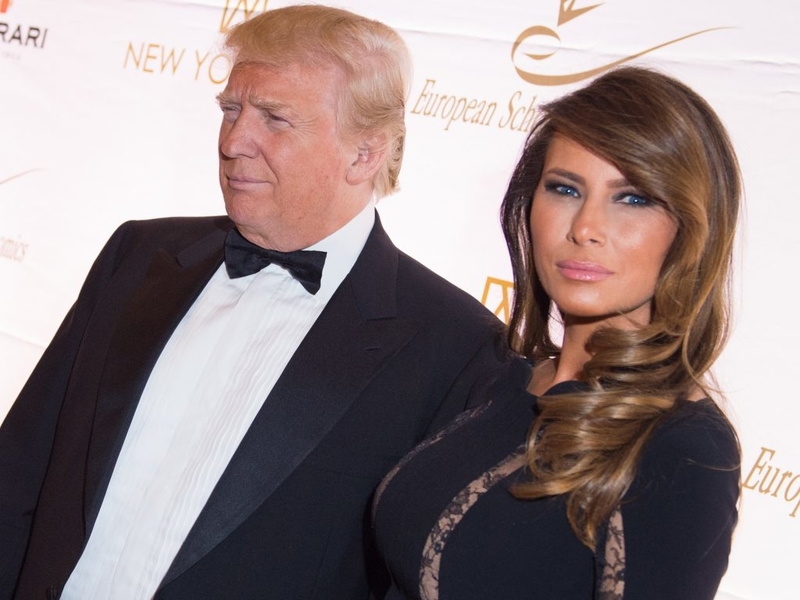 She was always featured on QVC selling her products. Since becoming the First Lady, she has taken a break from her businesses and focused on her responsibilities in the White House.
Eloise Broady
Eloise Broady is married to John Paul DeJoria. John is the billionaire co-founder of Patron Spirits Company and the Paul Mitchell hair product family. Eloise is an American model and actress with a lot of success.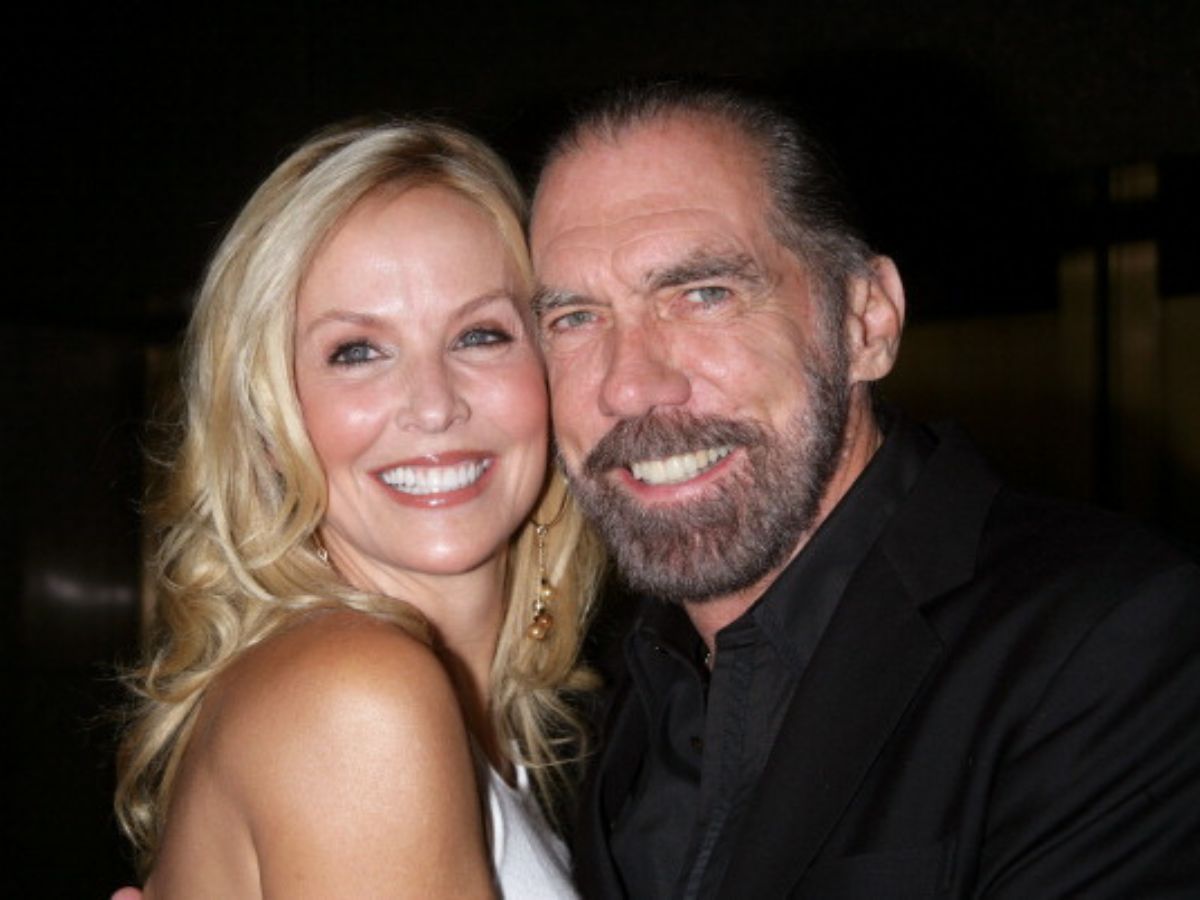 She was previously a Playboy Playmate, and the two have been married since the early 90s. They use their money in a variety of different charities, specifically at helping people and children in need.
Andrea Hissom
Andrea Hissom is the wife of Steve Wynn. Steve is the CEO of Wynn Resorts, an art collector, and a casino mogul. The billionaire spared no expense for their wedding, which famously featured Clint Eastwood as his best man.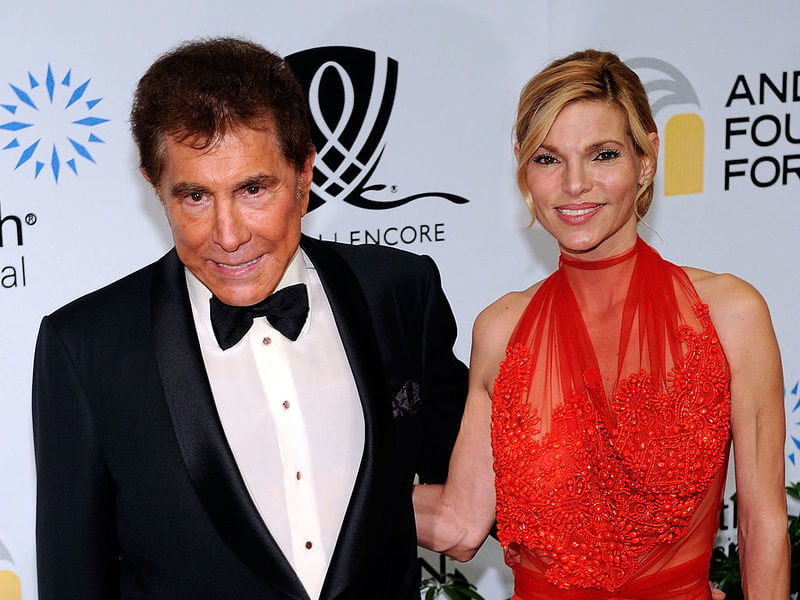 A number of A-list celebs appeared at the wedding and stayed in the Wynn Casino that night. What a wedding!
Nikita Kahn
Nikita Kahn is dating Larry Ellison. Larry is the co-founder of Oracle Corporation, making him one of the wealthiest men in the world. Nikita is a Ukrainian actress, famously appearing in the movie Catch 44 alongside Bruce Willis.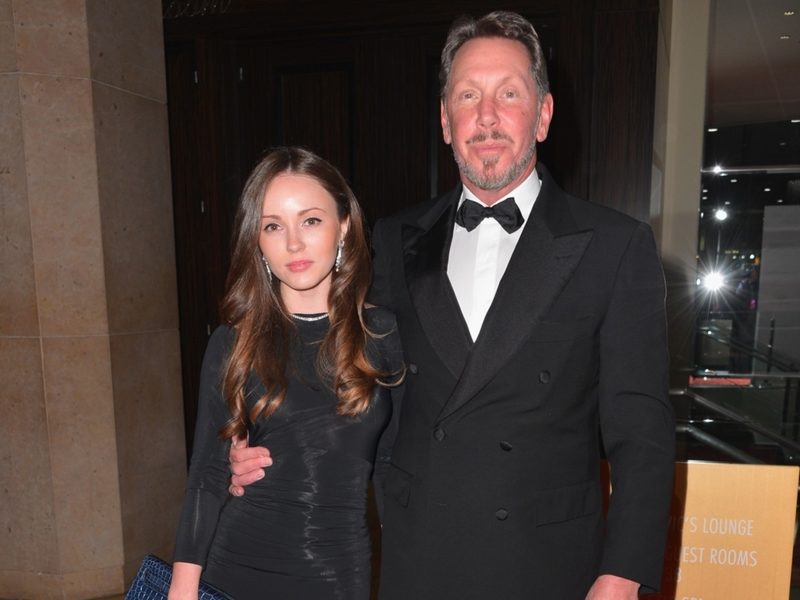 Larry has been married four times, so it's rumored that he's looking to avoid marriage with Nikita and continue their relationship as long-term partners.
Jade Foret
Jade Foret is married to Arnaud Lagardere. Arnaud is a French billionaire who made it big as the General and Managing Partner of Lagardere SCA 9which is part of the Lagardere Group). Before this relationship, Jade dated a famous soccer player.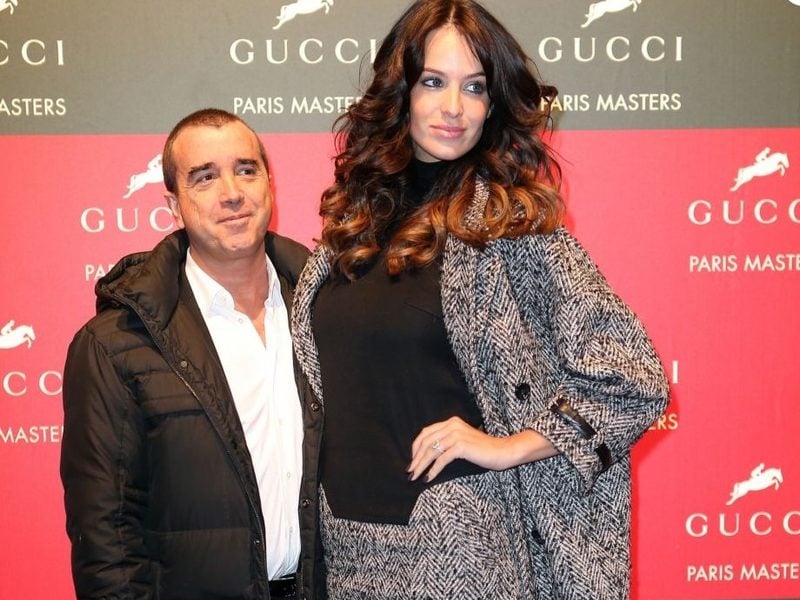 She then moved to New York to focus on her modeling career, and that's when she met Arnaud. Three years of dating led to a wedding in Paris in 2013. They have been happily together ever since.
Fabiana Flosi
Fabiana Flosi is married to Bernie Ecclestone. Even though they are aged 46 years apart, they host a very successful marriage. Bernie is the CEO of Formula One Group, making him a multi-billionaire.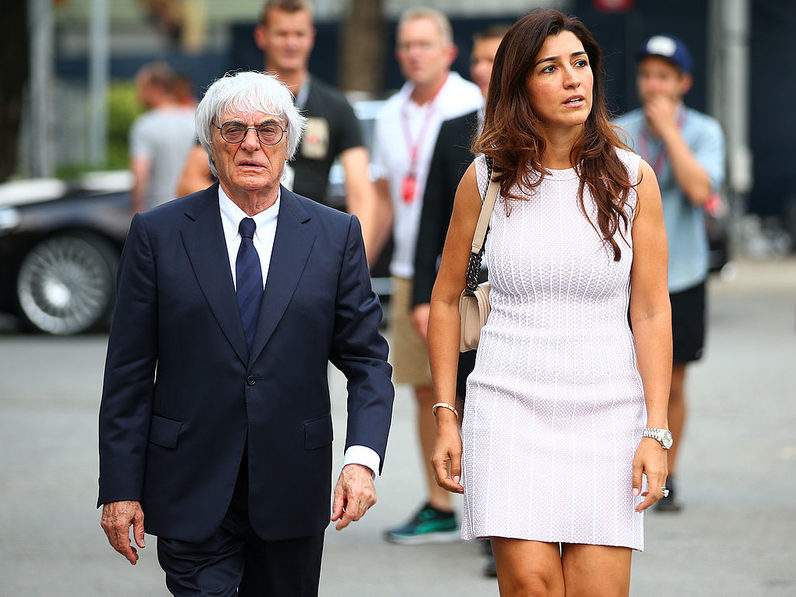 Fabiana grew up in Brazil and cultivated a strong love for fashion. The two have a son together, and Bernie has five great-grandchildren thanks to previous marriages.
Claudia Barilla
Claudia Barilla is married to Guy Laliberte. Guy famously co-founded Cirque du Soleil and was a successful Canadian poker player for a while. Claudia is a supermodel and lives a surprisingly modest lifestyle.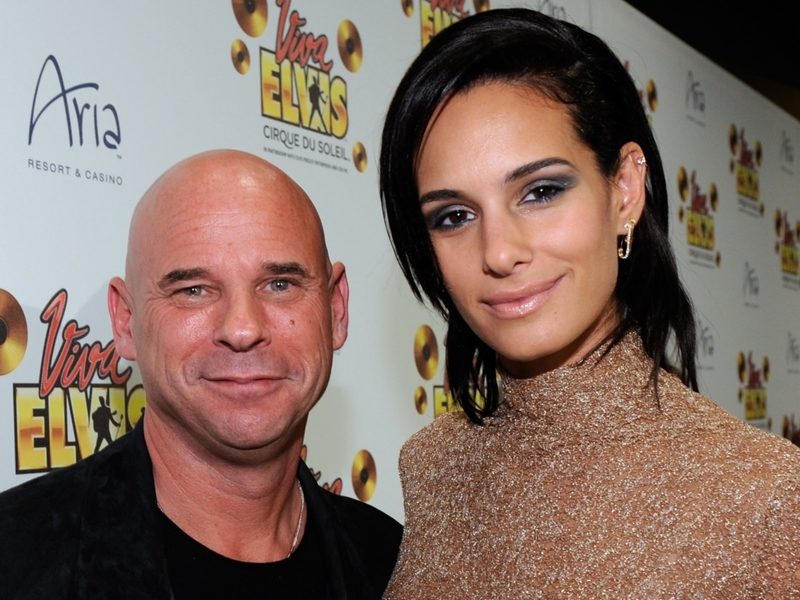 She isn't obsessed with big brands nor flaunting her wealth. She is the director at One Drop Foundation which helps at-risk youth.
Nicole Schuetz
Nicole Schuetz is married to Kevin Systrom. Kevin is the co-founder of Instagram. Nicole is the CEO of Sutro Energy Group which is a group that invests in clean energy projects.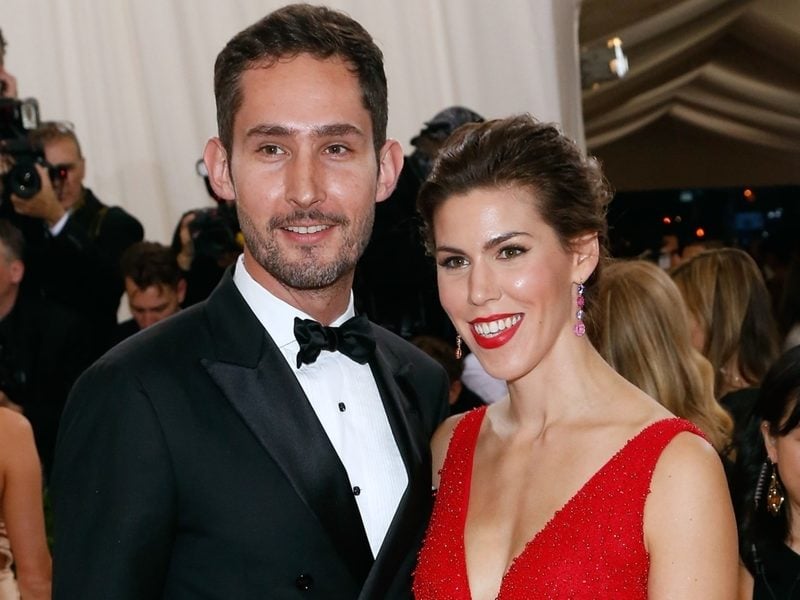 The two of them met at Stanford and there were immediate sparks. After dating for a little and a two-year engagement, the young couple tied the knot in 2016.
Princess Ameerah
Princess Ameerah was previously married to the Saudi Prince Al-Waleed bin Talal. This marriage lasted for five years before a divorce. A few years after that, she remarried to Khalifa bin Butti al Muhairi who is an Emirati billionaire.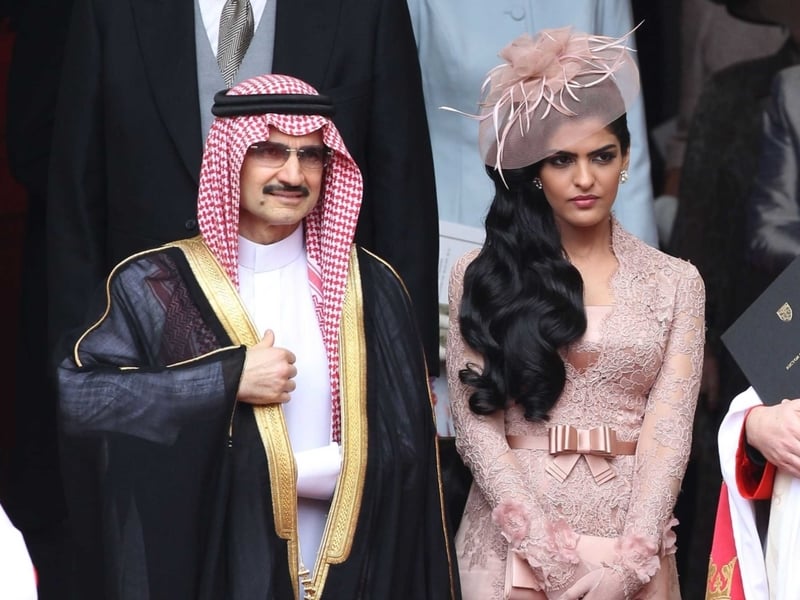 The princess is a board of trustees member for Silatech. She's also the vice-chairperson of her ex-husband's foundation.
Susan Dell
Susan Dell has a last name you might recognize. That's because she is married to the founder and CEO of Dell, Michael Dell. Dell Corporation tops the list as far as computer manufacturing is concerned. The pair were married in 1989 and had four kids over the years.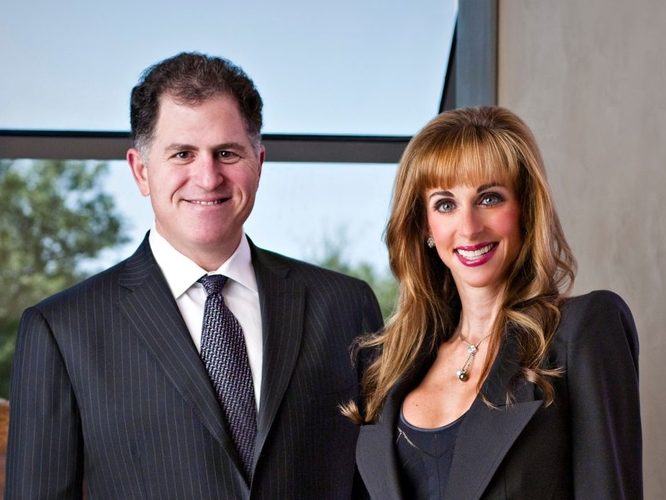 The happy (and wealthy) family lives in Texas. The pair put together the Susan Dell Foundation which supports at-risk kids around the world. They introduce the children to healthcare and education that they need.
Alison Gelb
Alison Gelb is married to Mark Pincus. Mark is the co-founder of Zynga Inc., and he worked on developing Farmville, one of their most notable games. Alison is a businesswoman in her own right, though. She co-founded One Kings Lane which is a home decor firm that offers luxury options. The company decorated the homes of more than 10 million clients.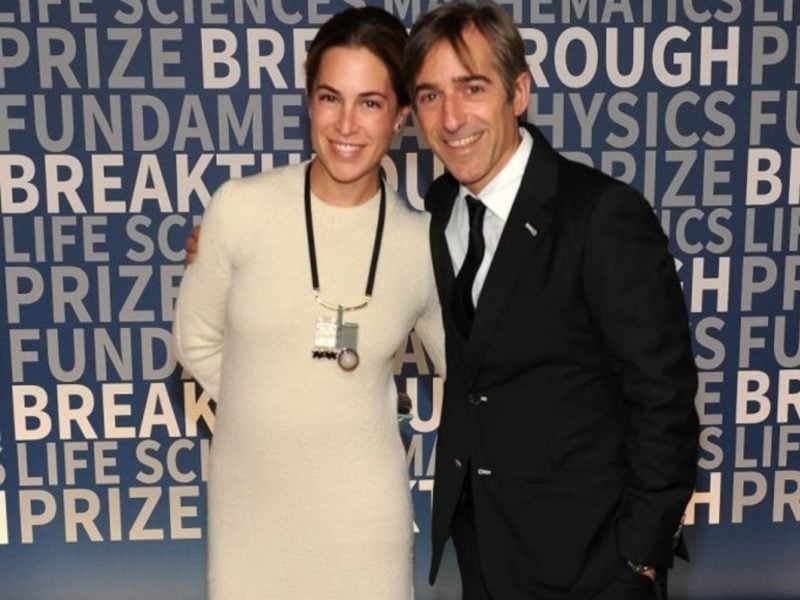 The pair have been married for more than seven years and they're raising three kids together. Back in 2017, Alison filed for divorce but nothing has been made public since then.
Oleksandra Nikolayenko
Oleksandra Nikolayenko is the former Miss Ukraine Universe. She is a Ukrainian model who is now married to Phil Ruffin. Phil is a billionaire investor and is known to be camera shy.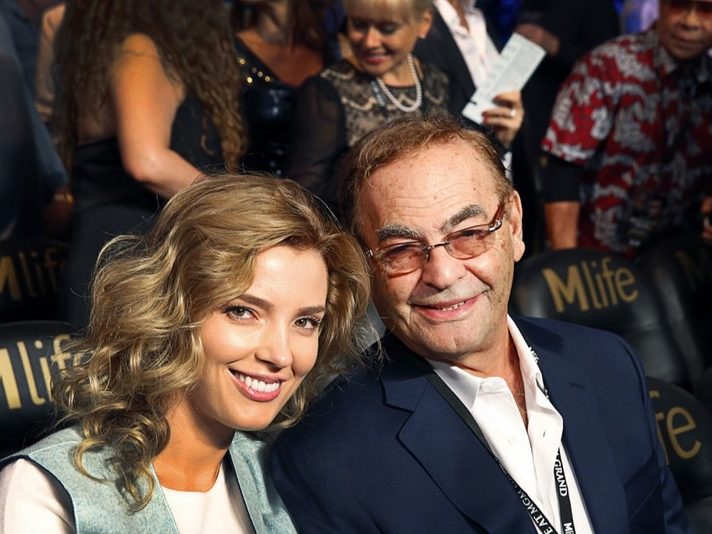 His fortune was made from casinos, the gas and oil industries, greyhound race tracks, and real estate purchases. They have a 45-year age gap between the two, but they are happily married and have two kids together.
Mackenzie Bezos
Mackenzie Bezos was the former wife of Jeff Bezos. She is the best-selling author for The Testing of Luther Albright – a National Book Award-winning story. Jeff is famously the richest person in the world. He founded Blue Origin and Amazon.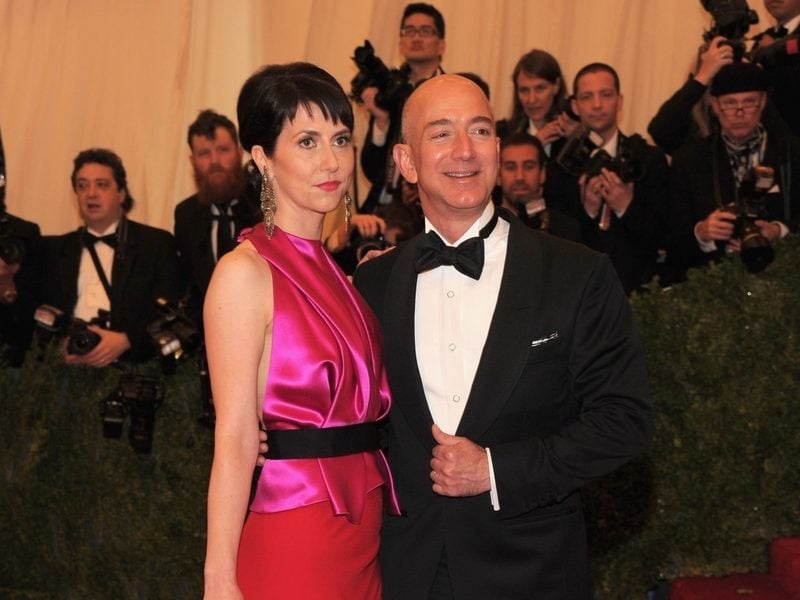 When the two settled in divorce court, it made headlines. Mackenzie walked away with $38 billion, making her one of the richest women in the world.
Lauren Sanchez
Lauren Sanchez is a news anchor and the current girlfriend of Jeff Bezos. Some sources claim that their relationship is riddled with affair and texting scandals, but it is believed that these scandals bring them even closer together.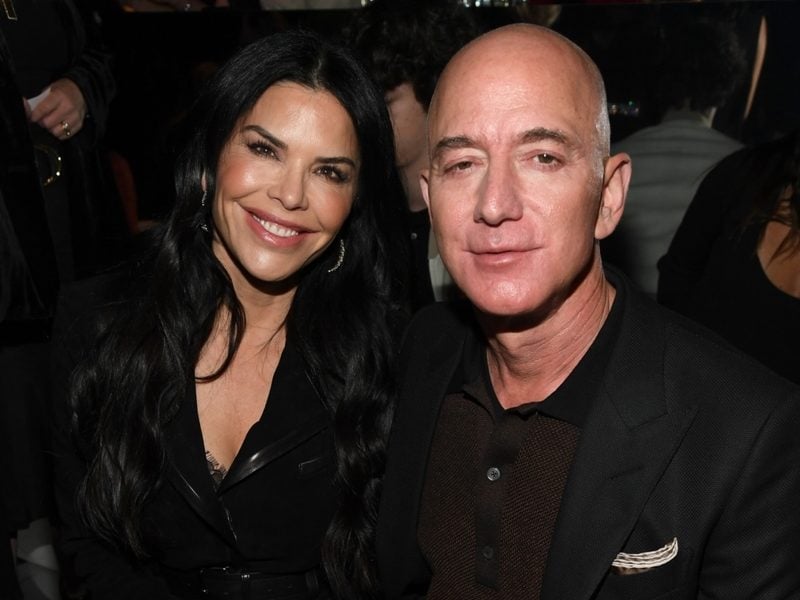 At any rate, Jeff is still doing fine growing his wealth. Despite losing nearly $40 billion, he is still the richest person in the world.
Tamiko Bolton
Tamiko Bolton is married to George Soros. George was a hedge fun legend ever since he bet, and won, against the British pound. They call him "the man who broke the bank of England".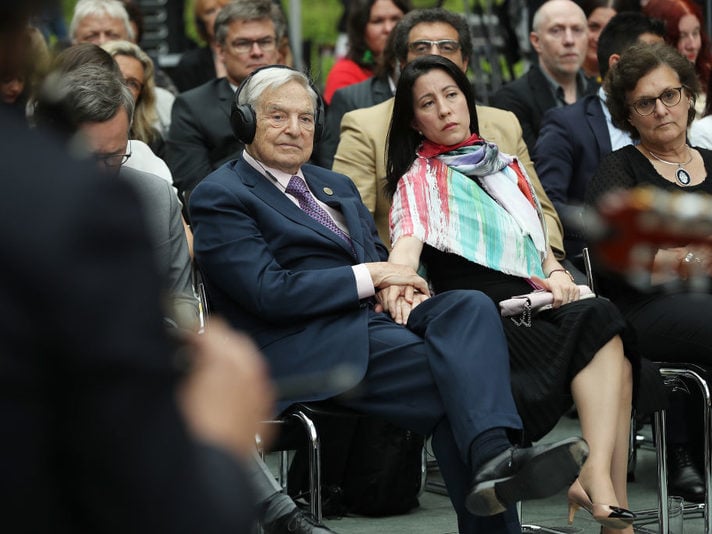 It is believed that the pair met in 2008, and they got married in 2013. Tamiko has an MBA and owns a dietary supplement company. They continue to be married despite their 40-year age difference.
Julie Chen
Julie Chen is married to Leslie Moonves. Julie was a reporter on The Daily Show, and she now hosts shows such as Big Brother. Leslie is the CEO and chairman of CBS. It's believed that they met when Julie was still working at CBS, but Leslie was married at the time.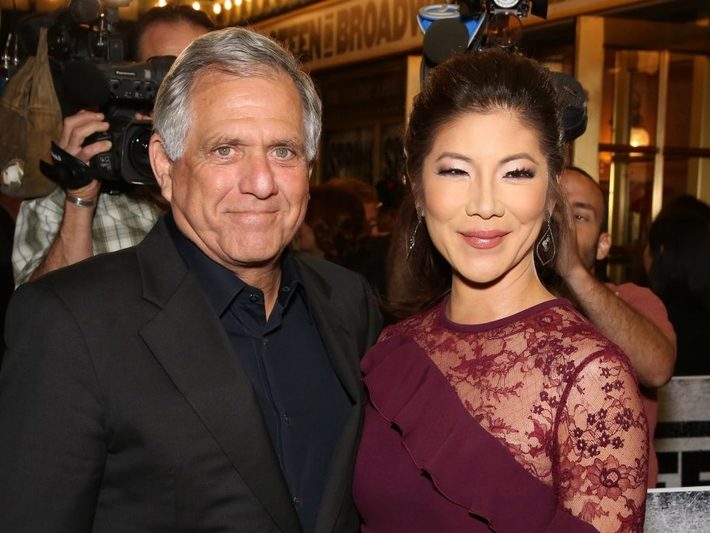 He filed for divorce and within 13 days of being granted the divorce, Julie and Leslie tied the knot. They are still married and have a son together.
Diane von Furstenberg
Diane von Furstenberg is one of the most powerful women in history according to Time and Forbes. She is a fashion icon and the inventory of the wrap dress. At one point, she was even a princess of Germany. She is now married to Barry Diller, the founder of Fox Broadcasting Company.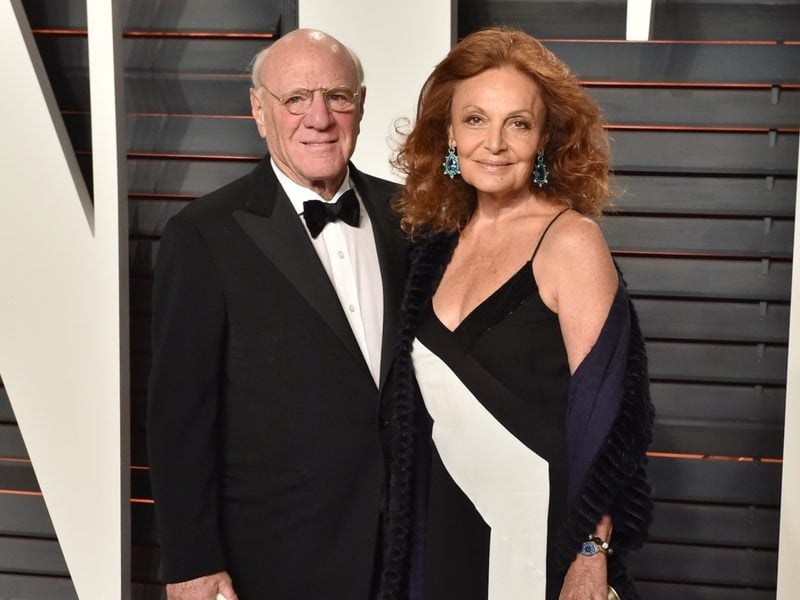 Additionally, he's the senior executive and chairman of IAC Inc and Expedia Inc. The pair walked into the marriage as billionaires on their own.
Princess Charlene of Monaco
Princess Charlene of Monaco is married to Prince Albert II who is the Prince of Monaco. The princess is a former Olympic swimmer who met her husband in the early 2000s. They stayed away from the media until 2006, and they finally married in 2011.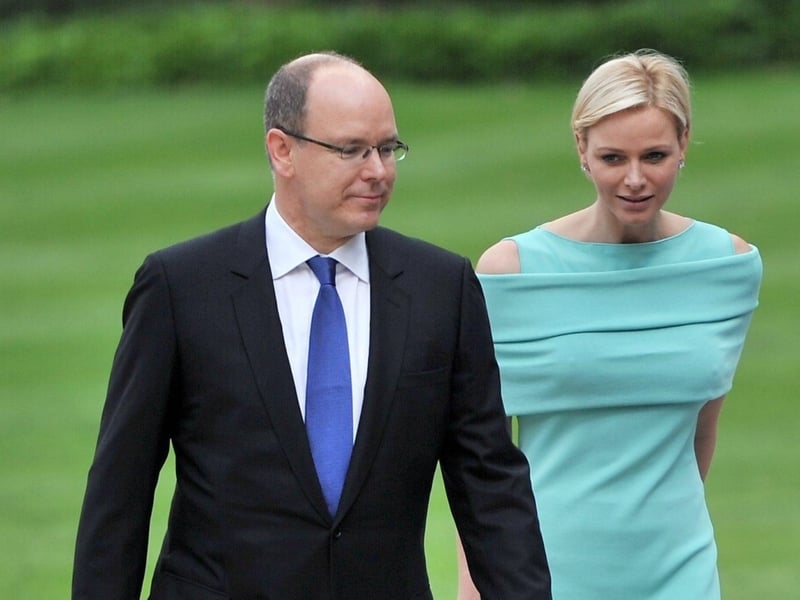 The Prince is said to be worth over a billion dollars, making this power couple very well-off.
Kirsty Bertarelli
Kirsty Bertarelli is married to Ernesto Bertarelli. His introduction of nearly 8 billion dollars into their marriage turned Kirsty into the richest woman in Britain. In 1988 she won Miss UK and was Miss World runner-up.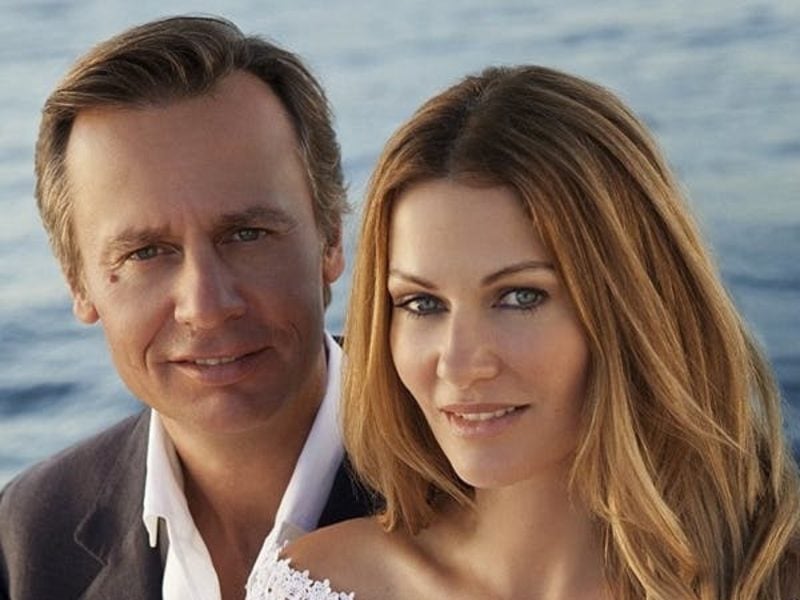 Since their marriage, the two had three children together and moved to Switzerland where they are happily raising their family.
Melinda Gates
Melinda Gates is married to the second richest man in the world, Bill Gates. Bill amassed his fortune by co-founding Microsoft. After graduating from college, Melinda went to work for Microsoft. She met her boss there, a young man named Bill. They started dating within a few months, and they have been happily married since 1994.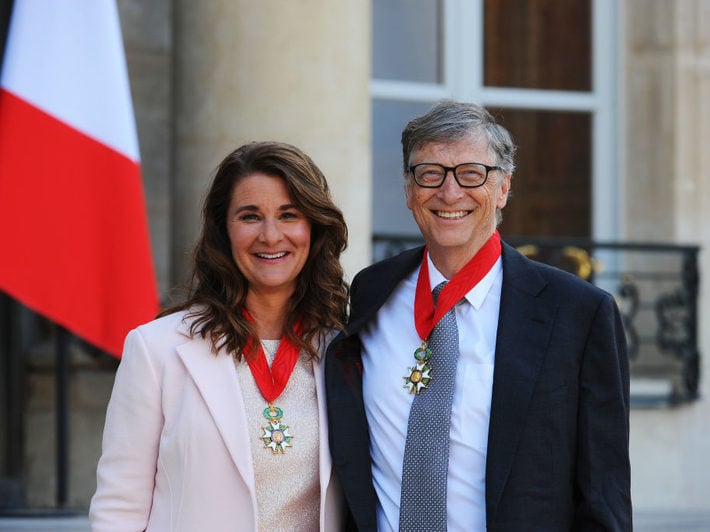 Melinda doesn't work in the background behind her massive husband – the two started the Bill and Melinda Foundation in which they are fighting a number of battles. They have donated billions of dollars over the years to different charities.
Ricky Anne Loew-Beer
Ricky Anne Loew-Beer, also known as Ricky Lauren, is married to Ralph Lauren. Ralph was the founder and former CEO of Ralph Lauren Corporation. He retired with billions in the bank back in 2015. Ricky worked as a receptionist in a doctor's office that Ralph visited.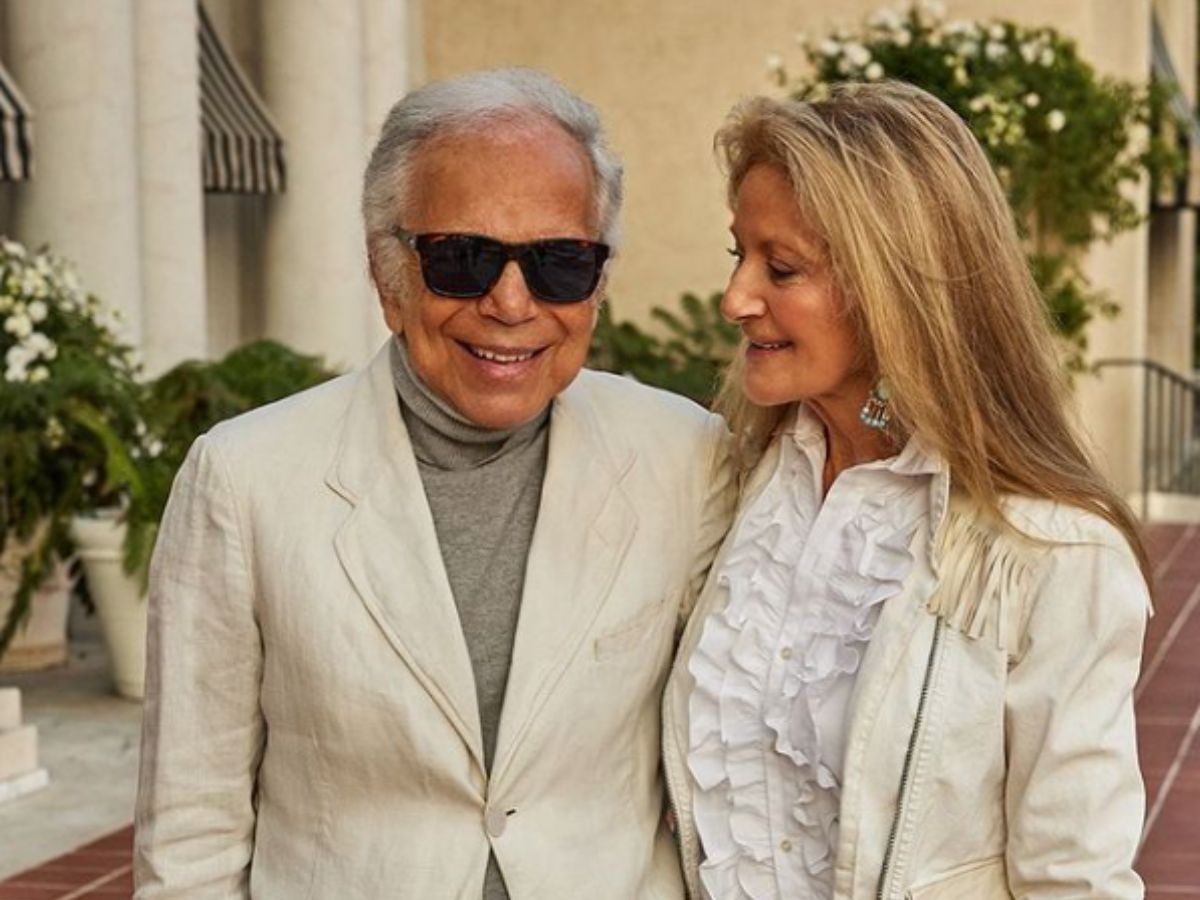 They got married back in 1964, and they've stayed happily married for more than 55 years. They raised three children who are now successes in their respective fields.