The People From Our Favorite Internet Memes are Completely Unrecognizable Now
Have you ever wondered about the faces behind your favorite memes? They happen to be real people getting older just like you and me. Who would have thought?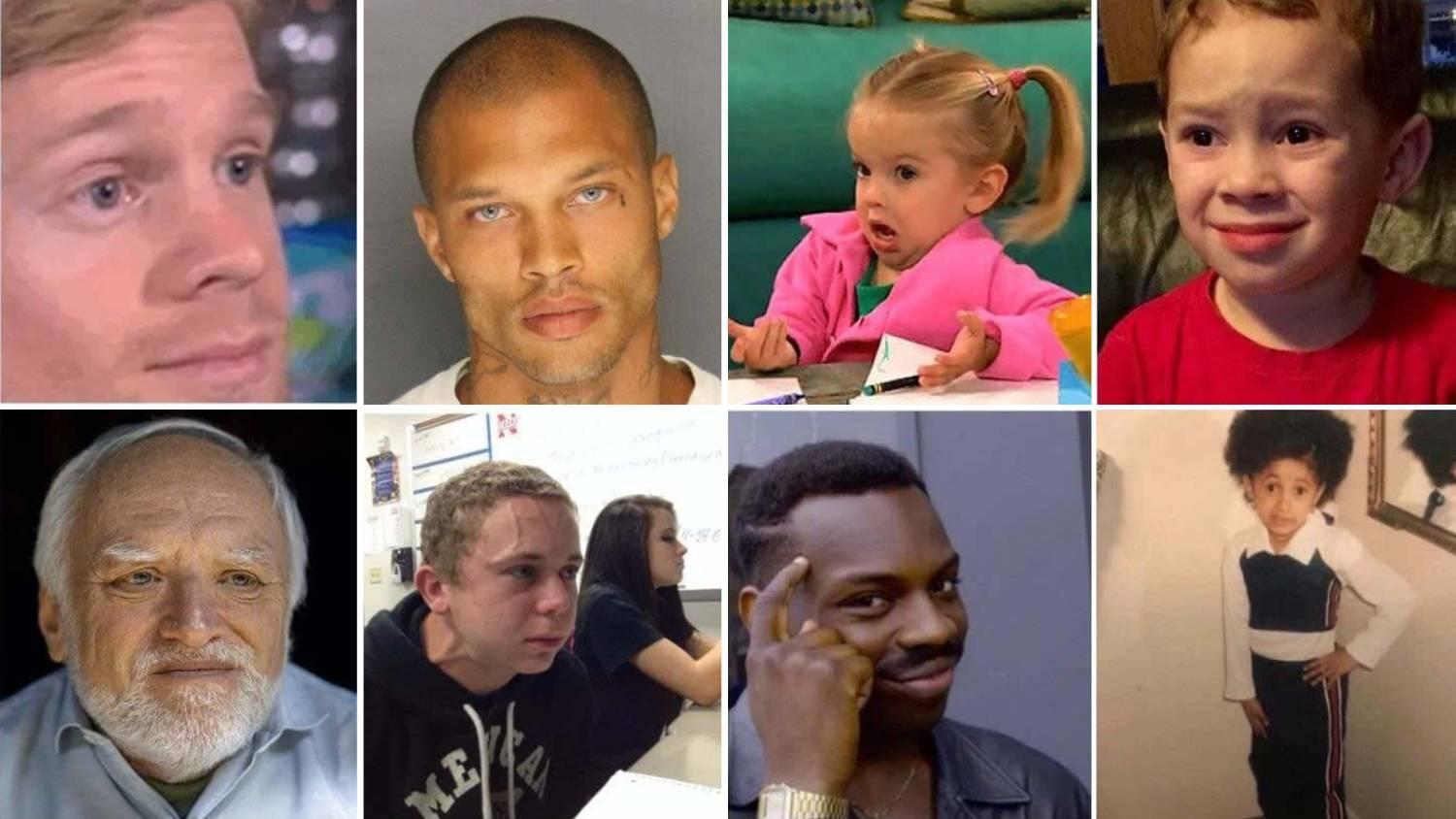 Many of these joy-bringers are still walking the surface of the earth with us. We've saved you the stress of searching them out. Here, we've compiled some of the famous meme celebs and what they are currently up to. Enjoy!
Grumpy Cat
Hardly did any other meme capture our Monday morning facial expressions like Grumpy Cat. Grumpy probably feels our dismay when a blissful weekend is suddenly interrupted by the unwelcome entrance of the first day of the work week.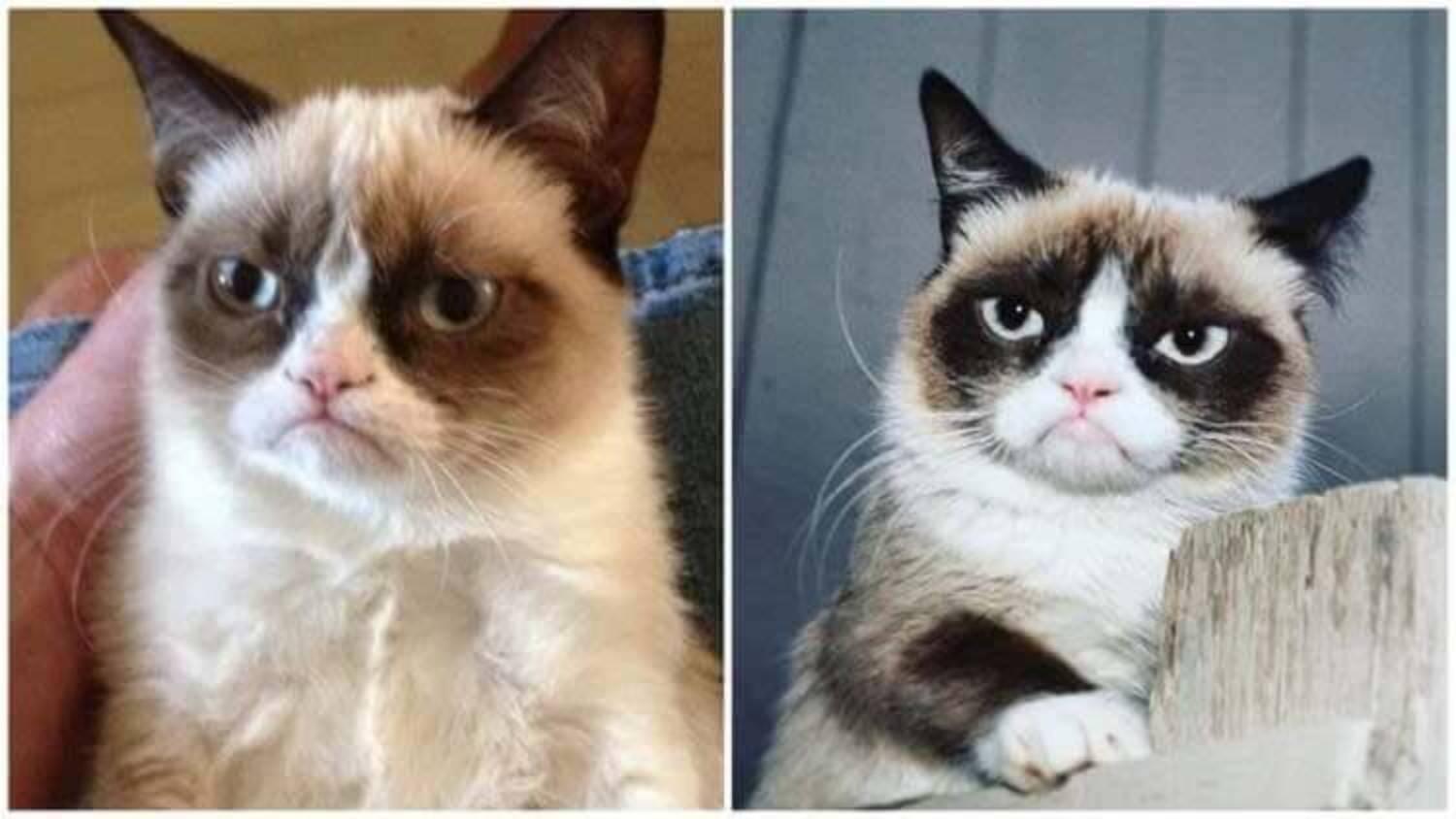 So, where is Grumpy now? Sadly, the cat passed on in mid-2019. At least, wherever he is, knowing that he was one of the most popular cats that ever lived should put a smile, no matter how small, on his face. 
Hide the Pain, Harold
This meme celebrity became famous for flashing one of the most unconvincing smiles ever. You know, those smiles that you give when deep down, you feel like breaking down or exploding.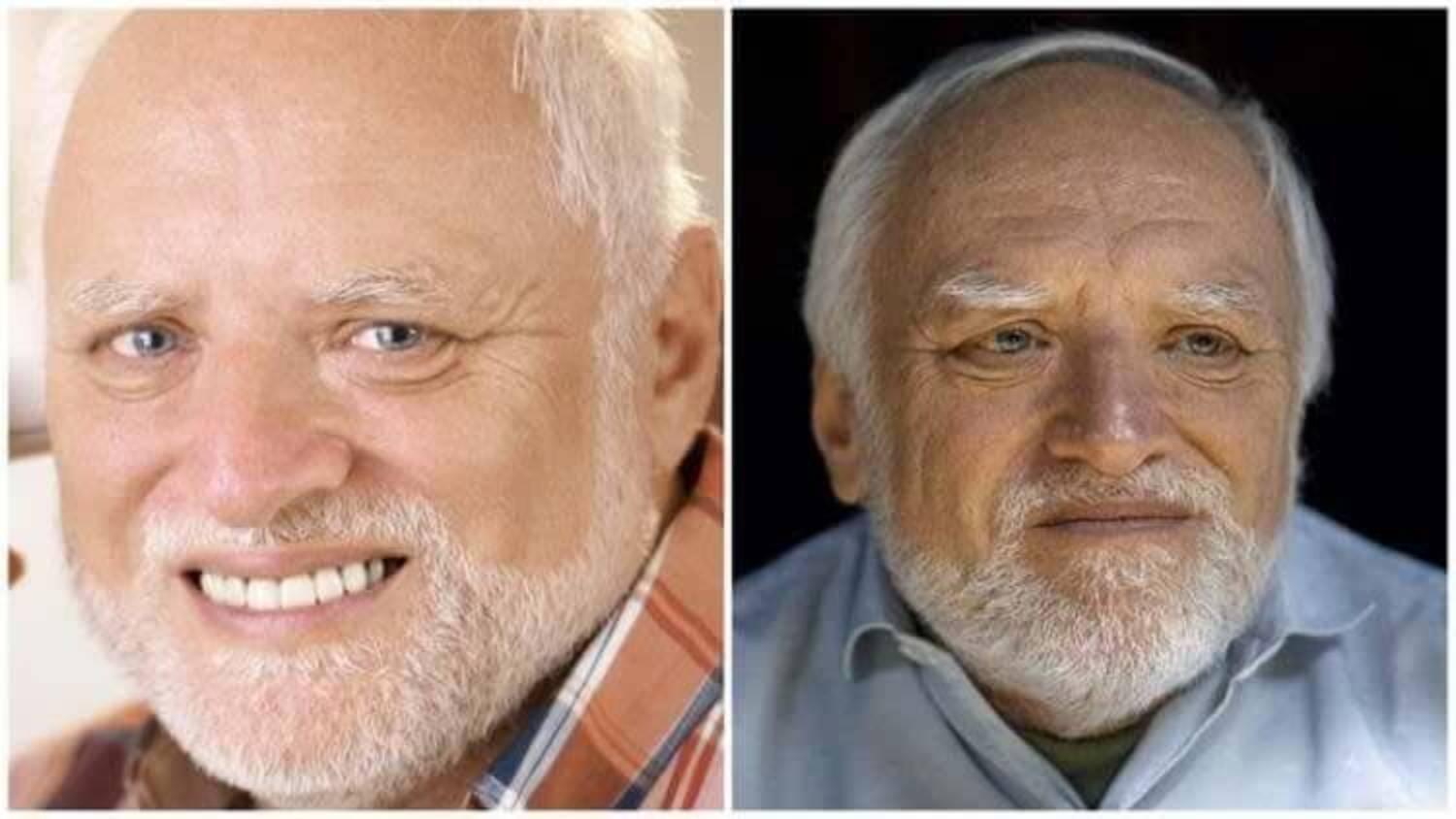 Although he intended to give a genuine smile while posing for some stock photos, Andras Arato's face had a secret plan to make him famous. The Hungarian fella is still very much around and especially pretty vibrant on social media.
Side-Eye Chloe
For many of us, we had to learn to do the side-eye, and only after attaining a certain age. For Chloe, she seemed to have been born with the ability. Her legendary side-eye at a tender age is the reason she is so popular today.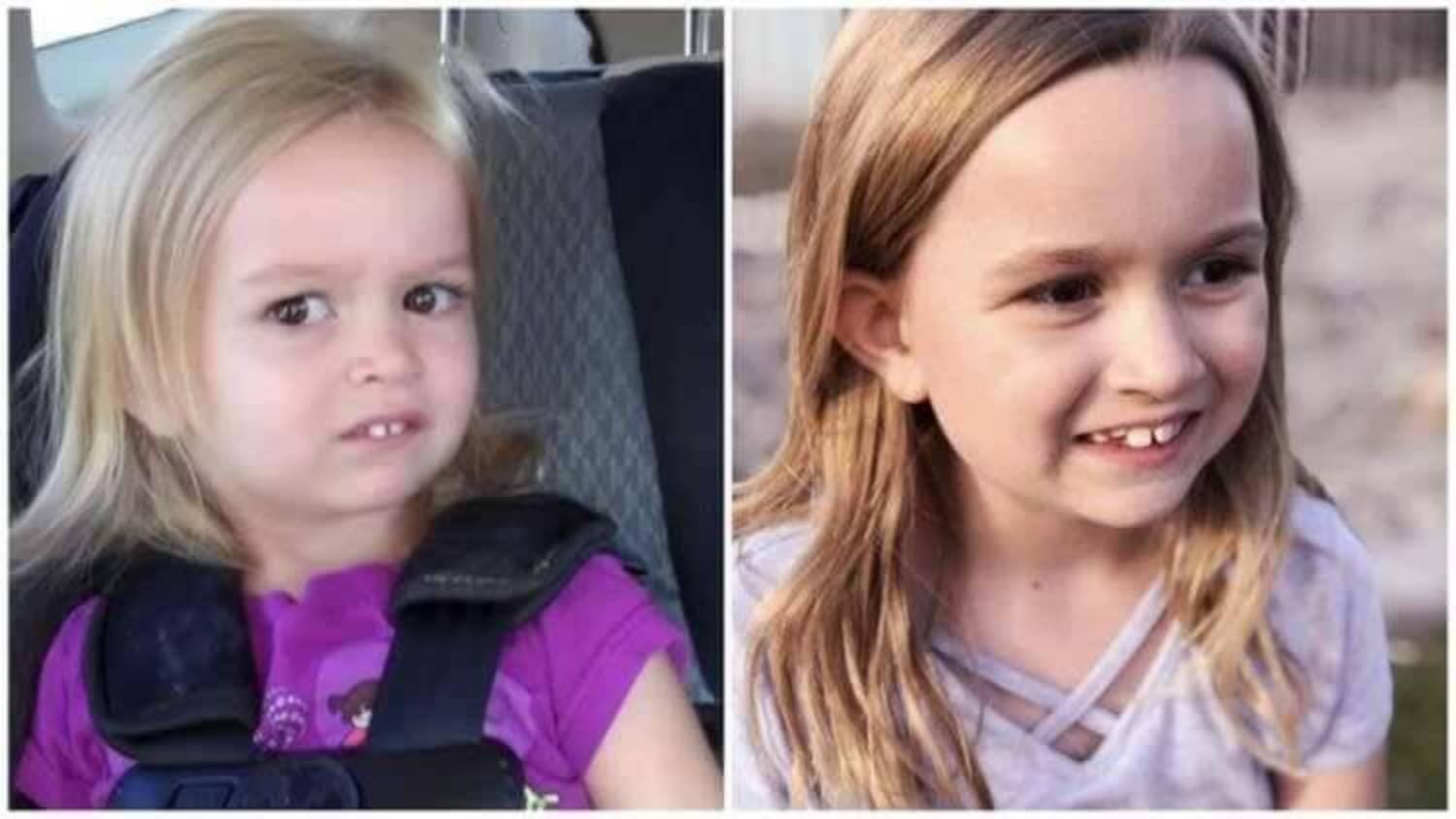 She had pretty high standards too. After hearing from her parents that they were going to Disneyland, she was unimpressed and just had to shoe it. She is now into modeling along with her sister Lily. 
Success Kid
Success Kid wasn't even up to a year old when he pumped his fist in celebration of his famous meme. It was his moment of success as the meme made his family rich enough to afford a kidney transplant for his ailing father.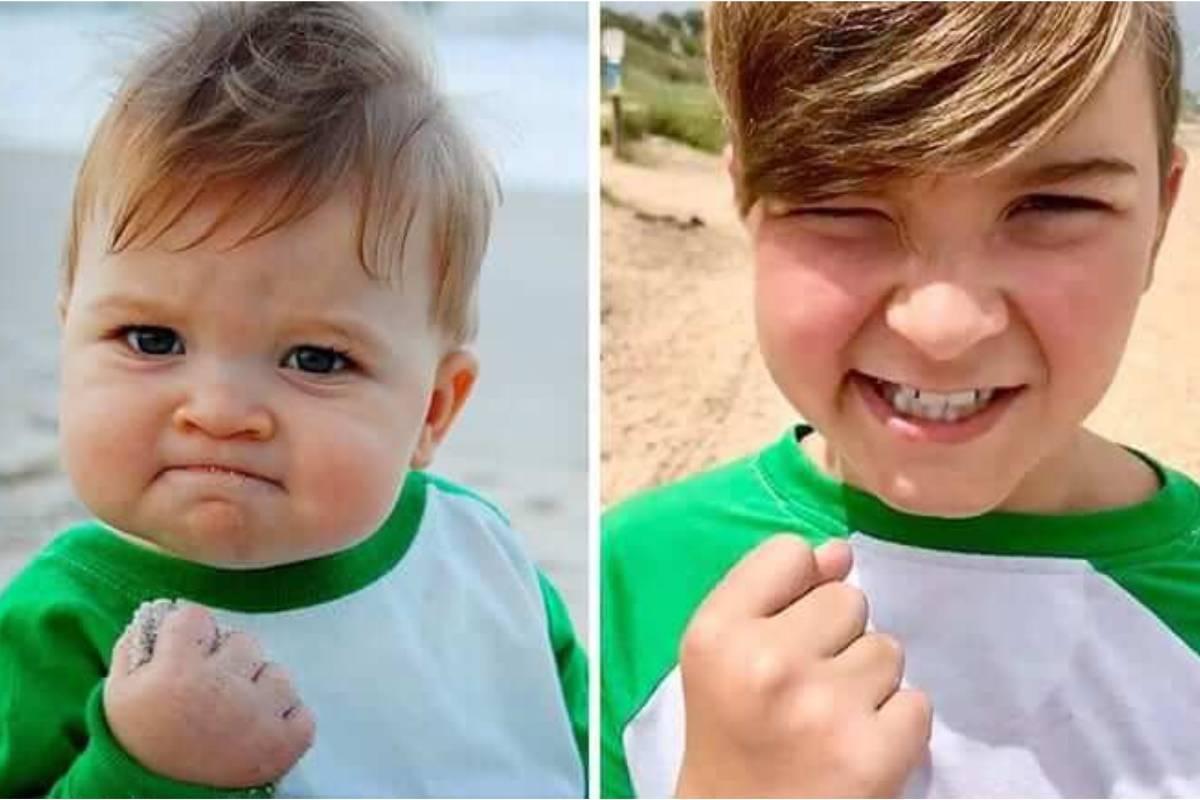 As he grew older, his reaction to the iconic moment changed slowly from embarrassment to admiration. He has entertained his fans by giving us a teenage version of the pose.
Ridiculously Photogenic Guy
From experience, we will all agree that there are some moments we don't want to be photographed. One of those moments is when we are running. Our faces usually don't represent us well while our cheeks bounce.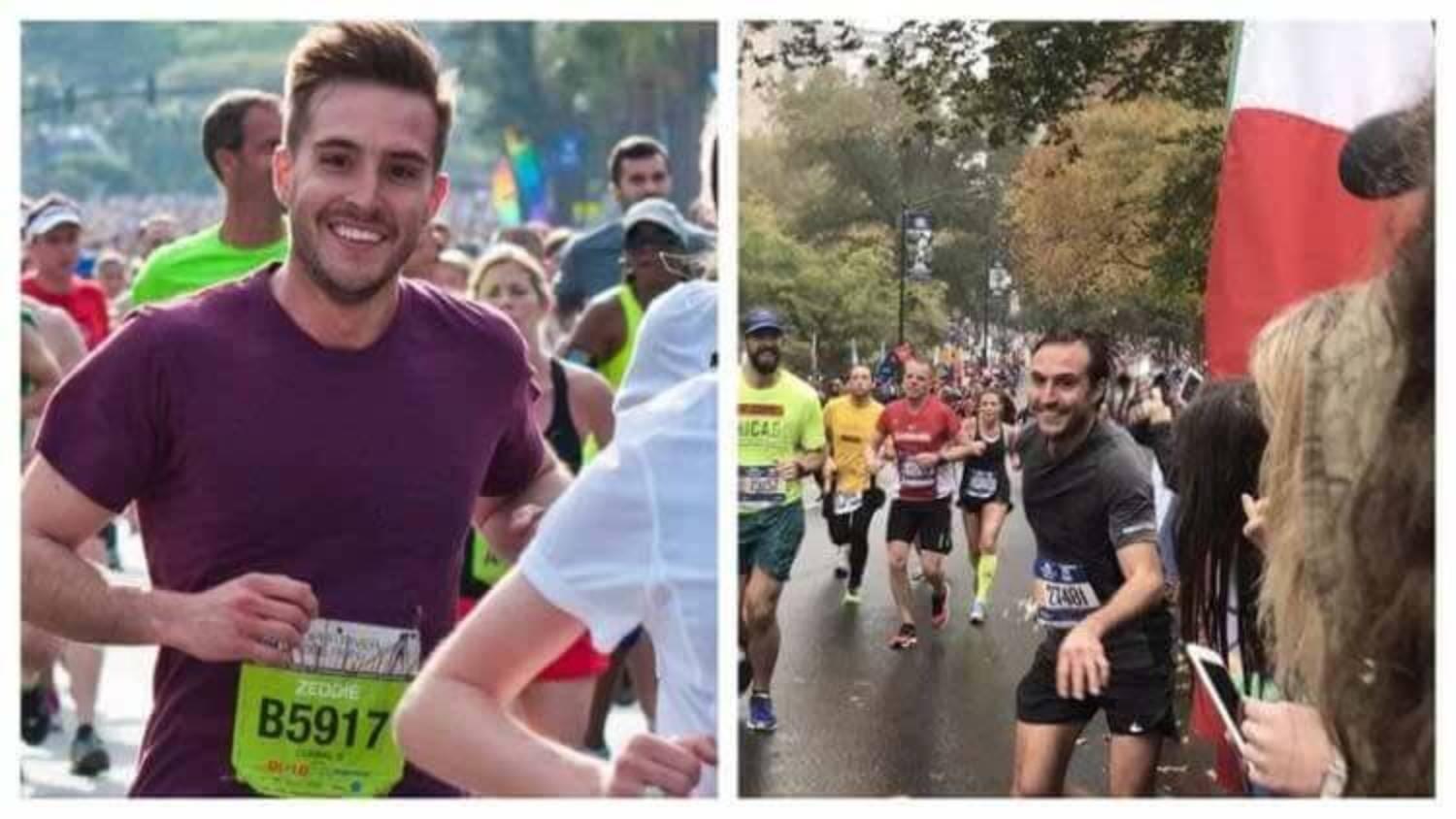 But not this guy. He was photographed during a marathon and he was his handsome best. The picture was flawless. Even though he still runs to date, he hasn't quite succeeded in replicating the perfection of his famous meme photo.
Overly Attached Girlfriend
Laina Morris is popular on YouTube and has gathered over a million subscribers on her channel. But it was a 2012 entry to a video contest held by Justin Bieber that shot her to fame after it found its way to Reddit.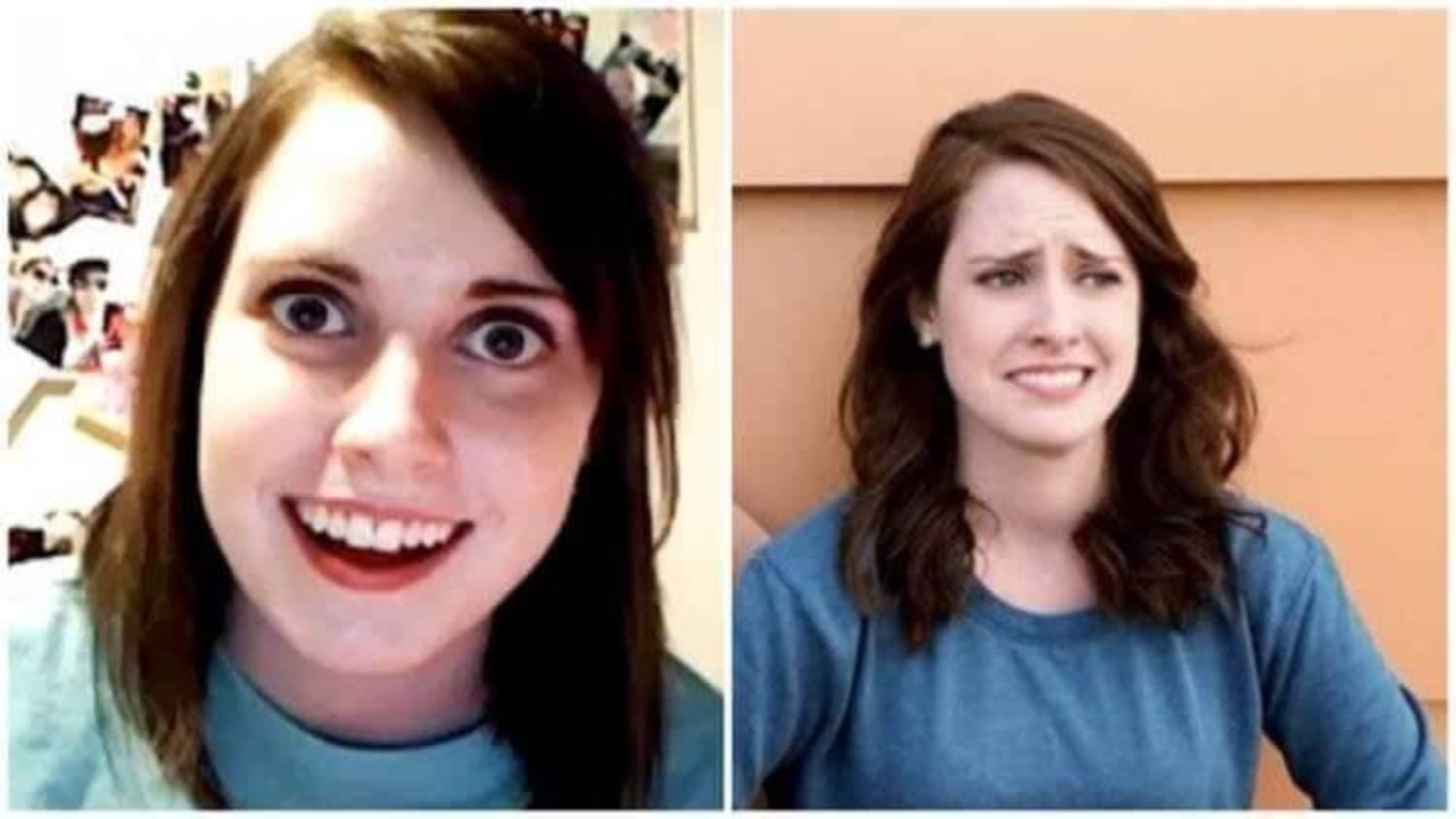 Her performance of Justin Bieber's "Boyfriend" was pretty extreme, earning her the tag "Overly Attached Girlfriend." Her video entry, which she shot while working at a Pack 'N' Mall in Denton, Texas, exuded so much passion that it quickly became meme material. She has taken a break from her YouTube channel since 2019 to focus on her mental health.
Scumbag Steve
It was while he visited his grandma that Blake discovered that he had a talent for looking like a scumbag. He never knew that the picture he took so casually would blow up, becoming the official meme for every problem teenager around the world.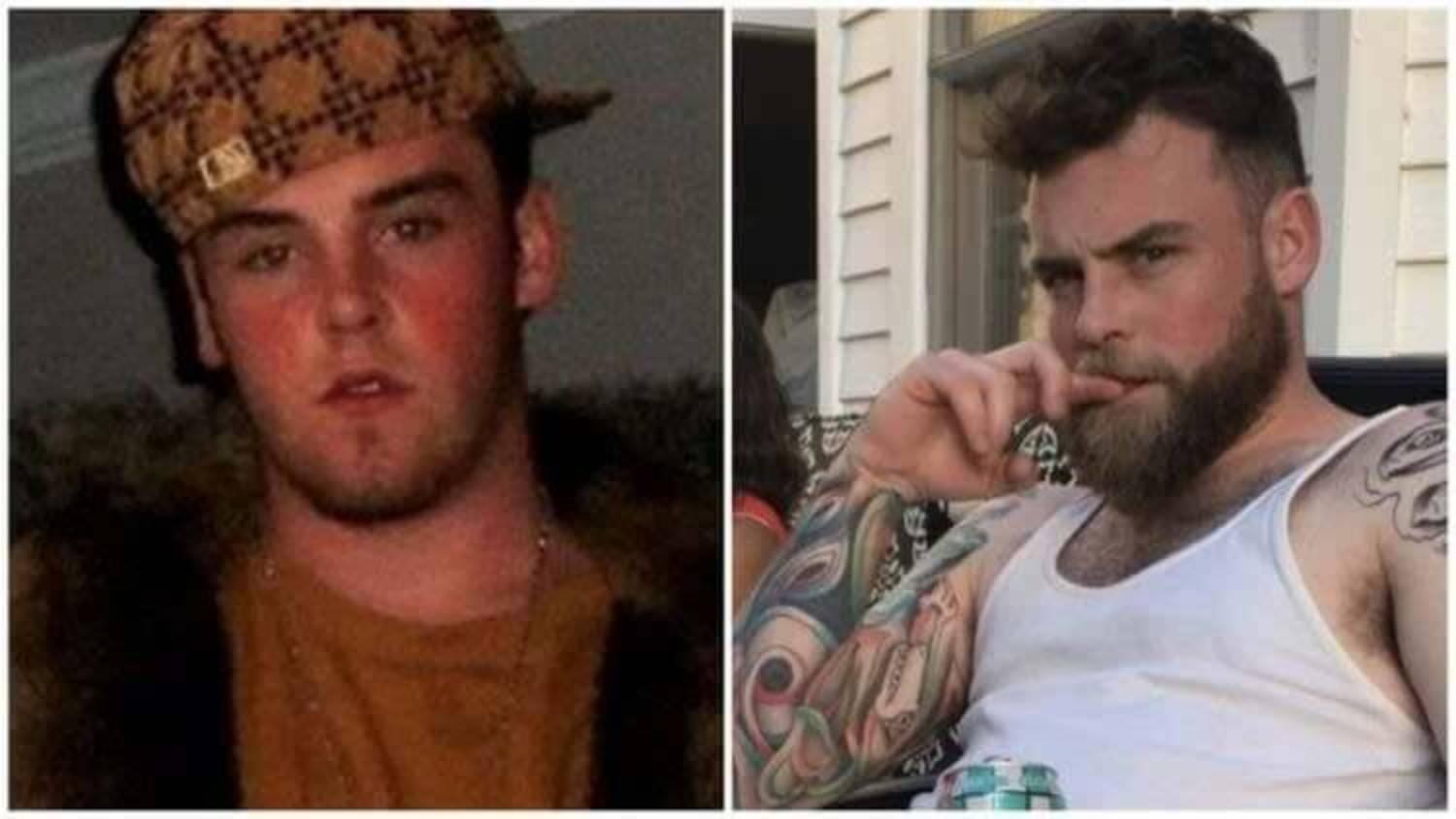 In real life, Blake is a good kid. He stays out of trouble and is fun to hang with on Twitter. Who would have thought?
First World Problems Girl
Silvia Bottini became famous after she was crowned by social media as the face of "first world problems." This term describes frustrations faced by privileged individuals about minor life challenges like slow internet and deciding what clothes to put on.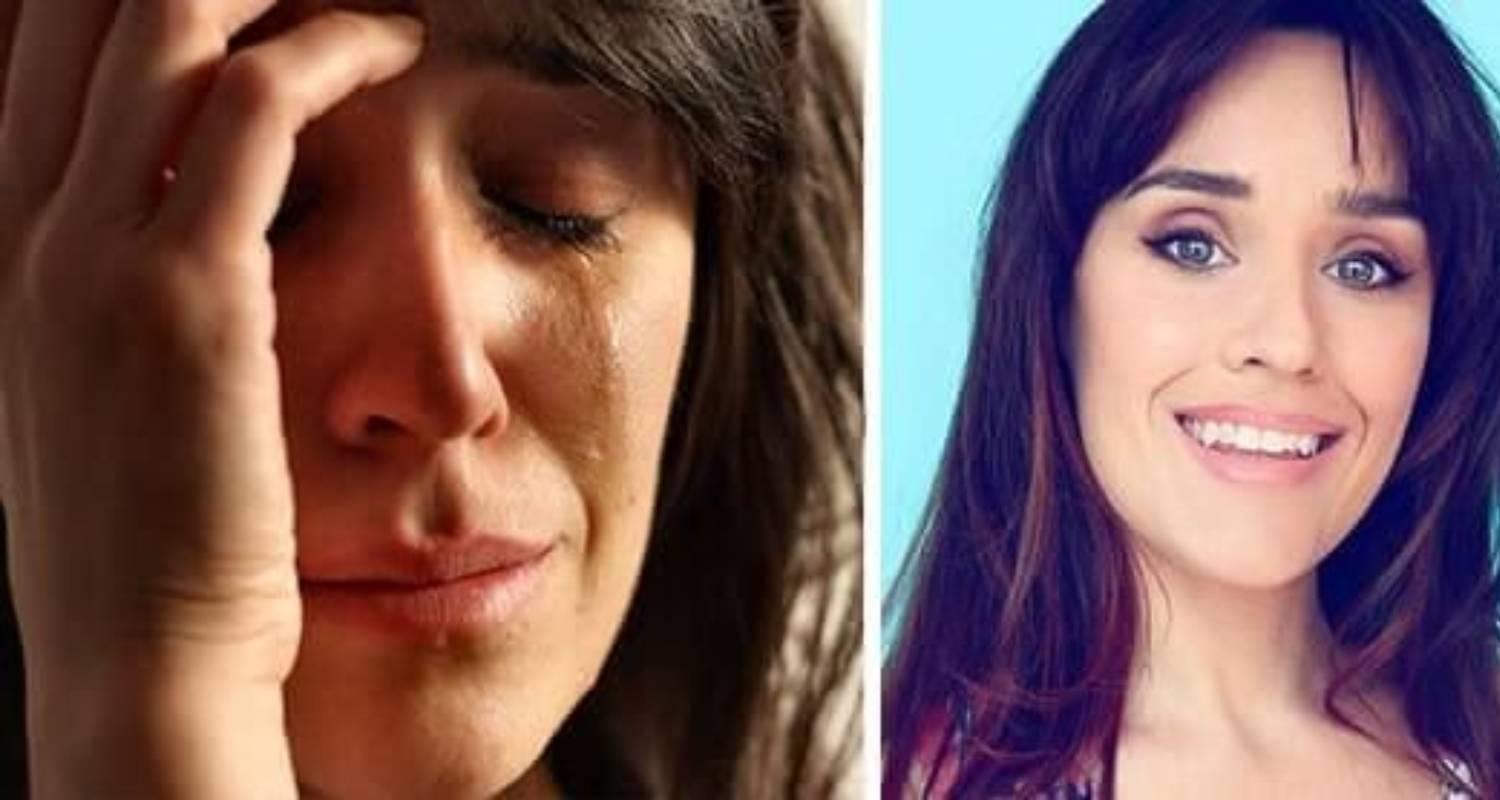 Silvia's crying stock image was a perfect fit for the job. Silvia has built a successful modeling career over the years and has even ventured into acting.
Doge
All a puppy needs to become famous may just be an owner who takes a photo at the right moment and posts it on the internet. The puppy behind the popular Doge/Shiba Inu meme is Kabosu. He has now become the inspiration for several cryptocurrencies, such as Dogecoin.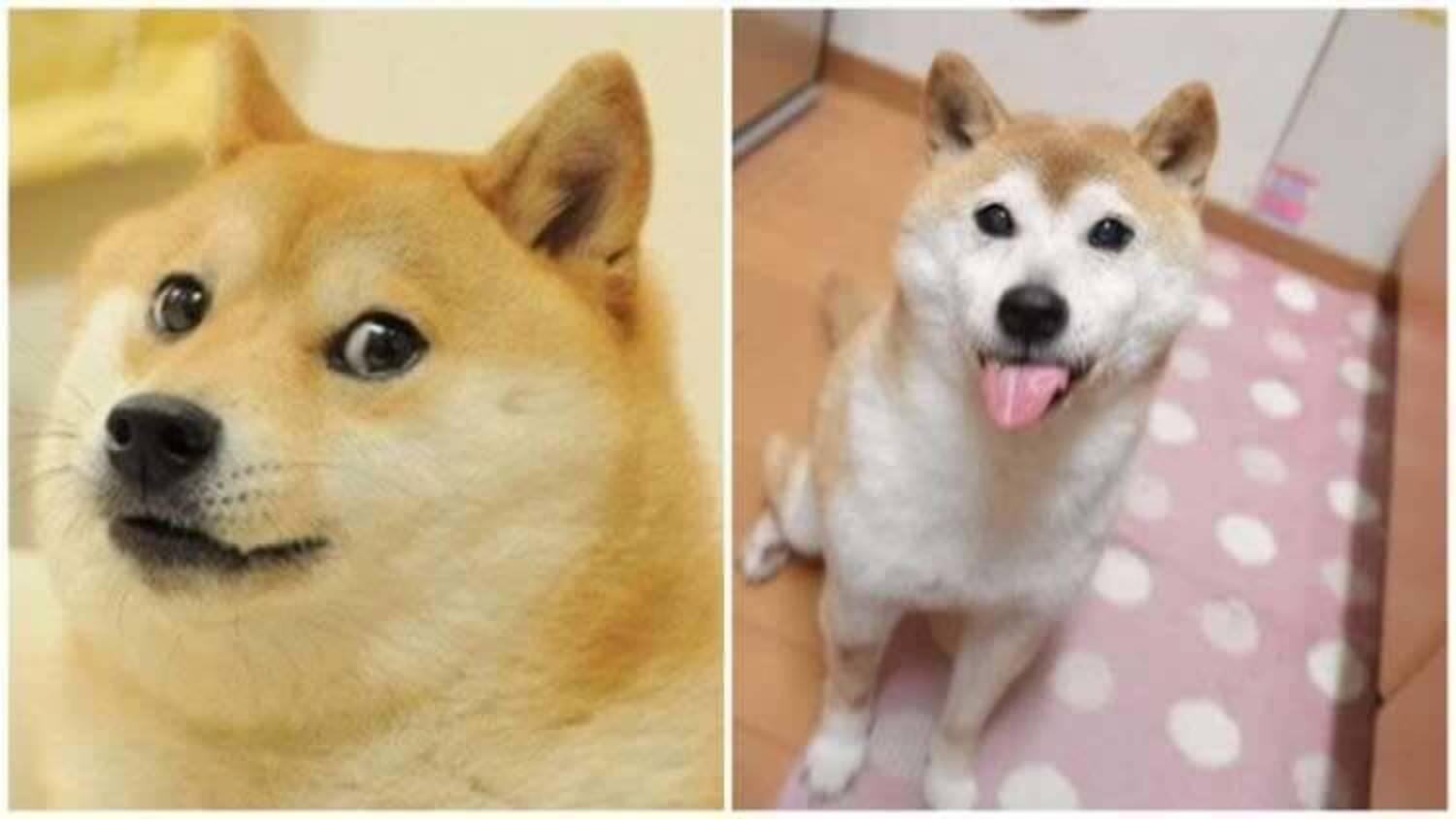 In the picture, he smirked and crossed his paws in an adorable pose that dogs aren't known for. He is all grown now and is probably unaware of his stardom.
Confused Math Lady
This meme is one pretty much everyone can relate to. This picture of a woman looking confused by a bunch of mathematical equations and formulas can easily apply to any time we are faced with a complicated life issue.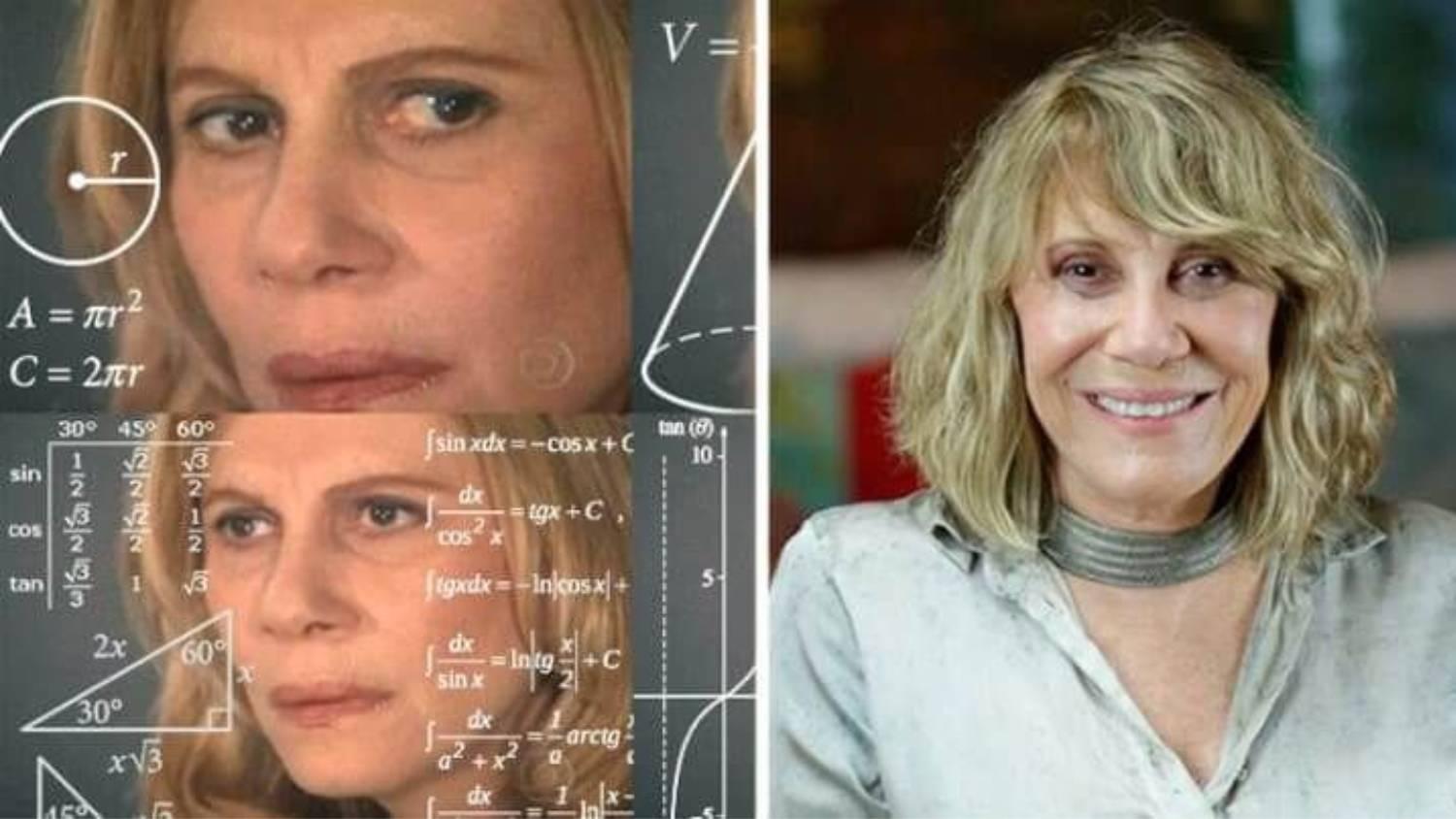 In real life, the face in the meme is far from puzzled. She is Brazillian actress Renata Sorrah who is still active in her career and knows how to handle confusing situations.
Blinking White Guy
The face on the Blinking Guy GIF meme is Drew Scanlon. This meme was created while Drew, a video editor, made a funny facial reaction to a colleague's crude joke while he watched his friends play a video game. It was until two years later that his reaction became an internet sensation.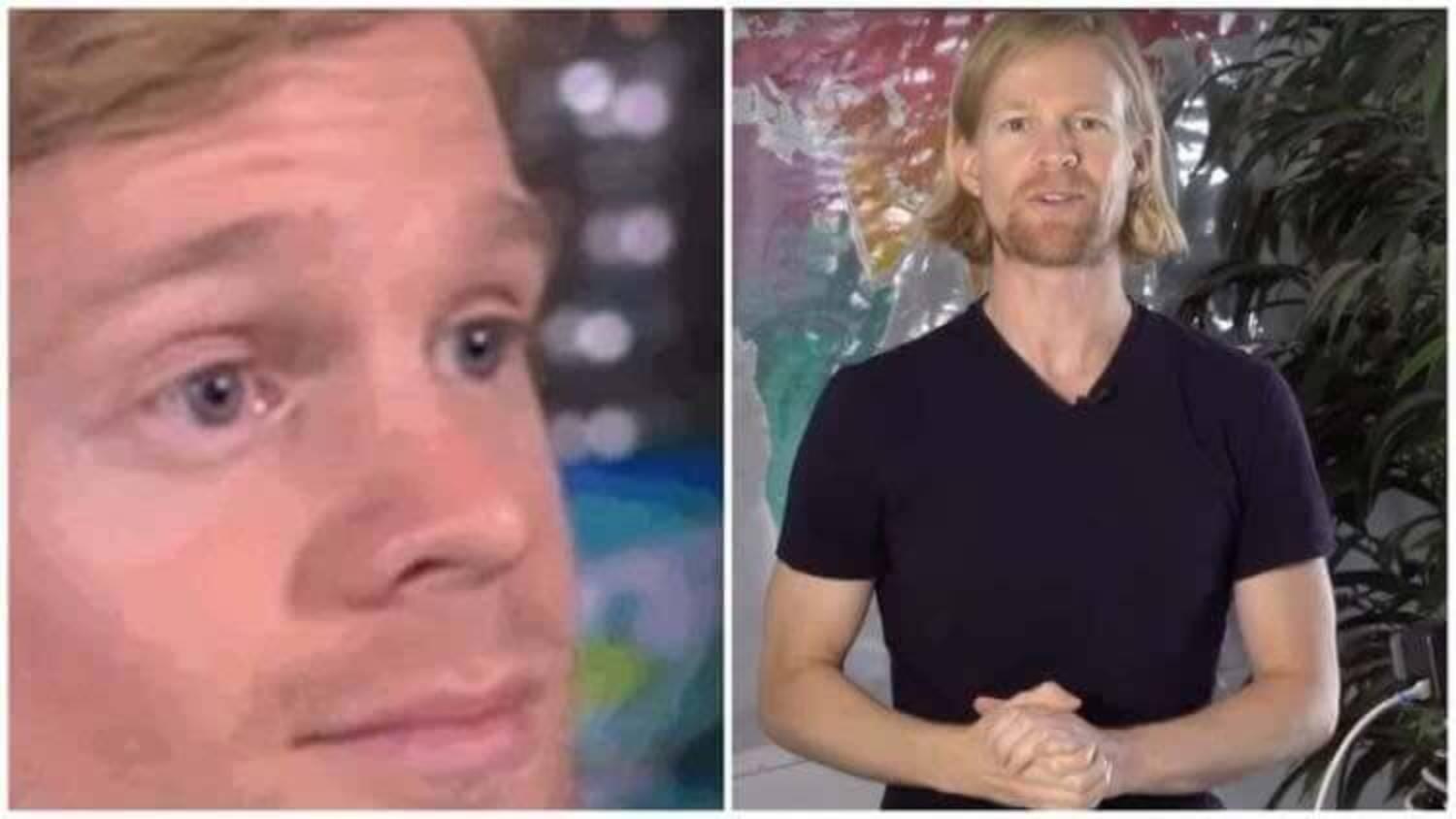 Drew is still very much around and has, using his popularity, raised hundreds of thousands of dollars to help people with multiple sclerosis.
Why Not Both?
The meme with the expression "Why not both?" or "Why don't we have both?" originated from a popular El Paso commercial for an at-home Taco kit. This kit came with both soft tortillas and crunchy tacos.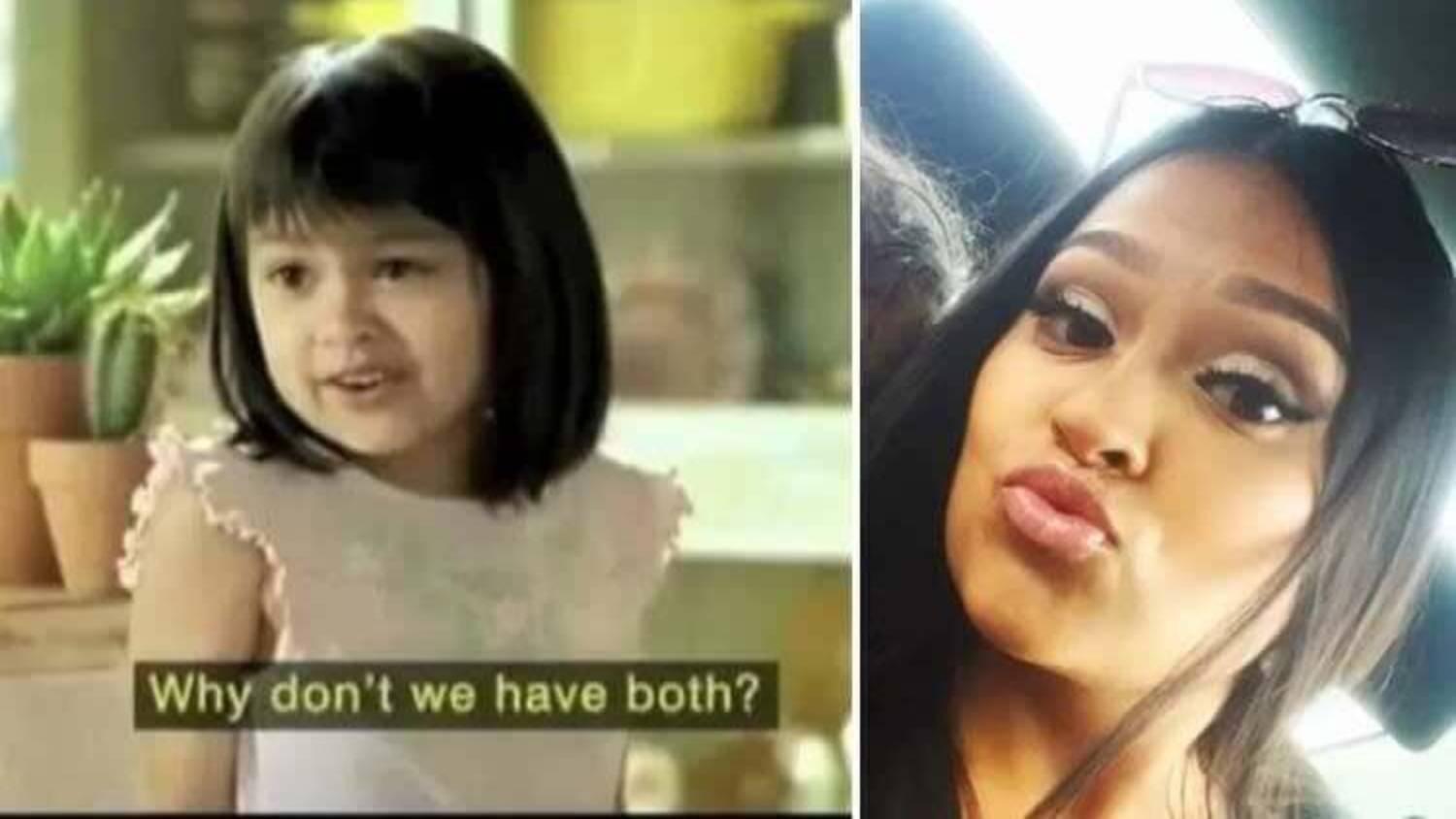 The child who asked this question is Mia. She is all grown up now and has focused on a psychology career instead of the acting that we all expected. But why doesn't she do both?
Disaster Girl
This meme showed a little girl smirking into the camera as a house was swallowed in flames in the background. To date, little Zoe Roth, who was four years old at the time, is considered a suspect.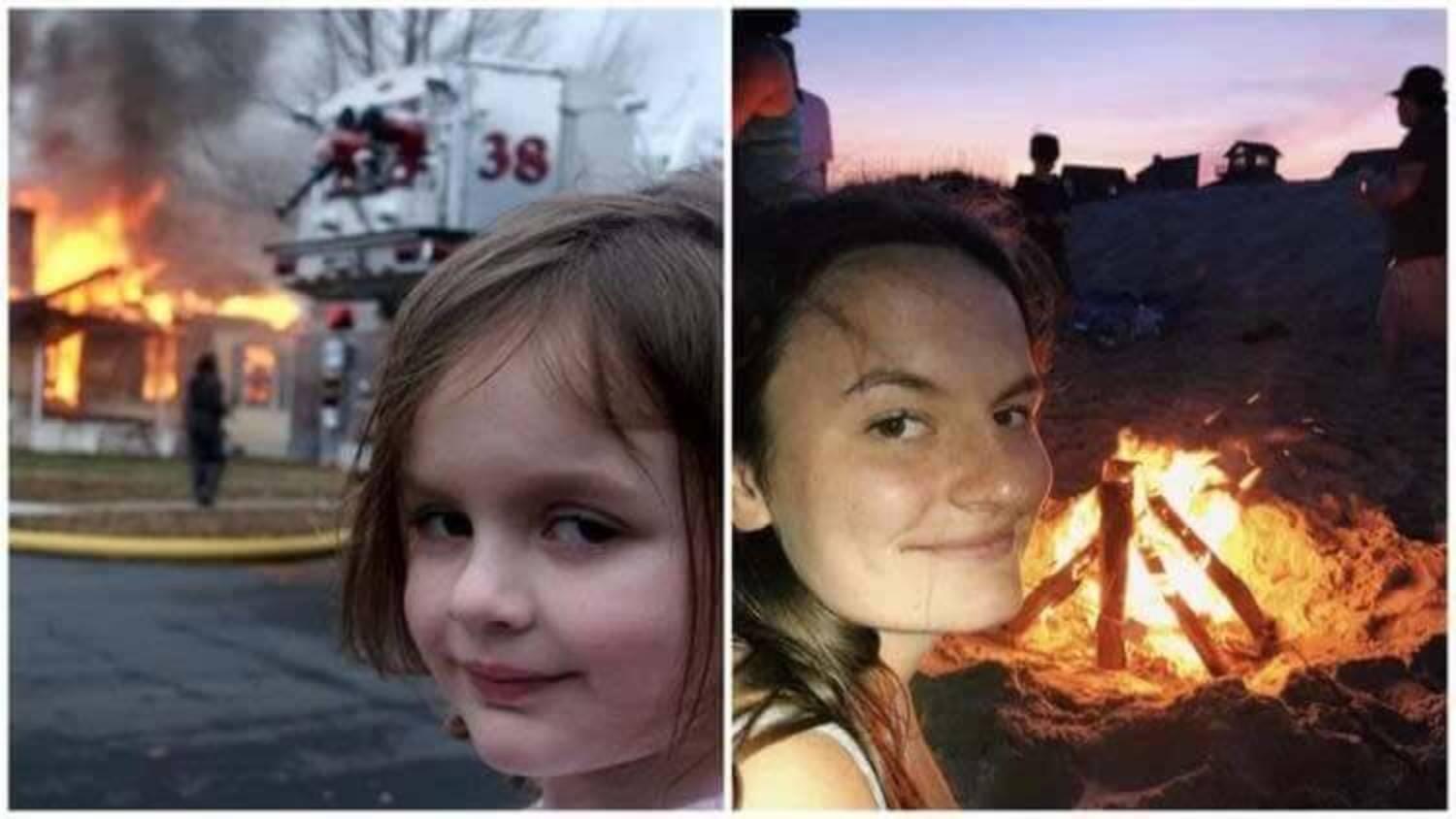 She was rewarded for her "crime" in April 2021 when an NFT of the photo raked in $470,000. Now in her late teens, Disaster Girl, as she is now popularly known, still poses for mischievous photos with fires.
The Most Interesting Man in the World
Jonathan Goldsmith had been starring in adverts before he became a popular meme. His appearance in The Most Interesting Man in the World advert for beer brand Dos Equis was what made him an internet star.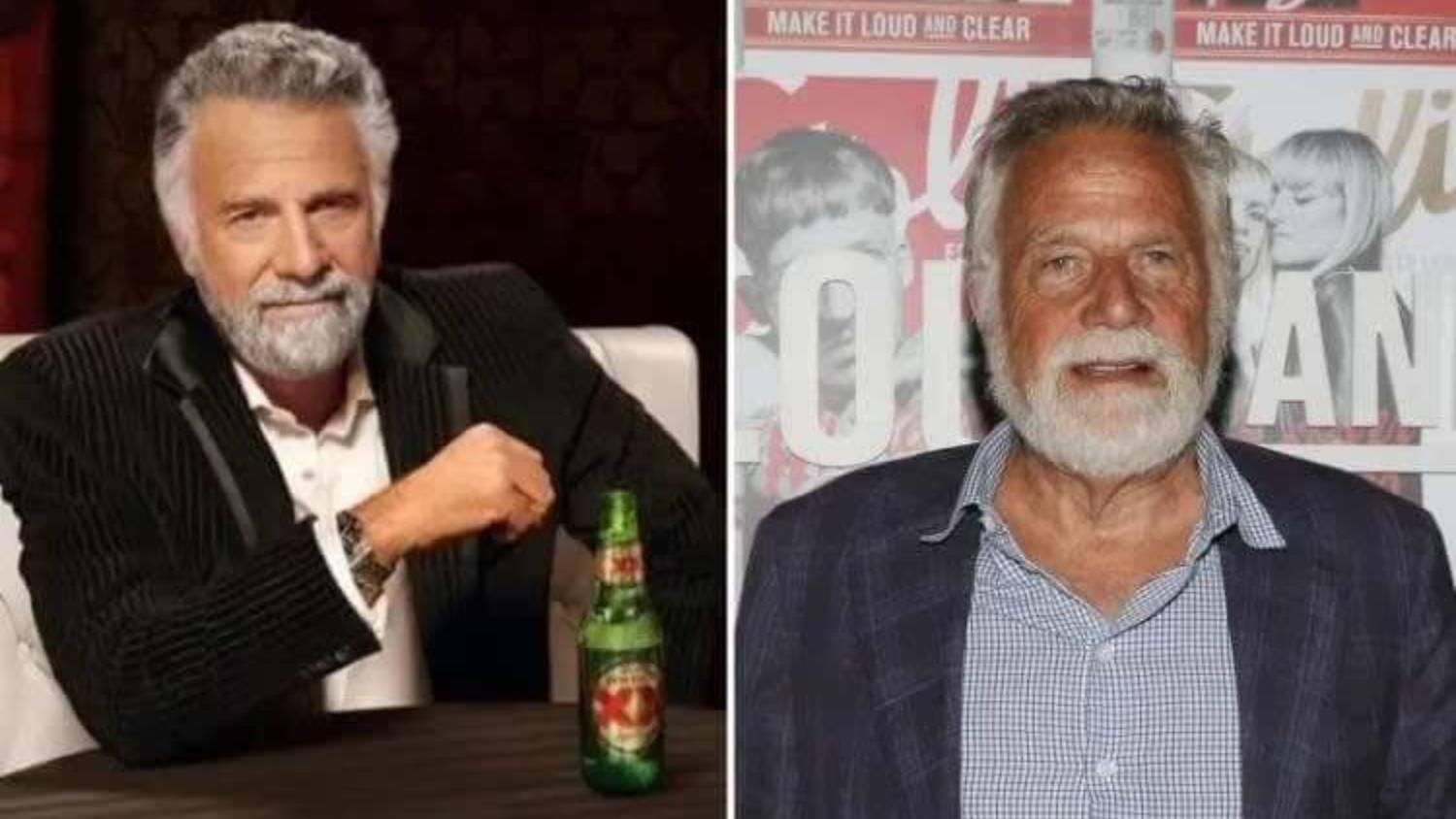 In the advert, he posed behind a bottle of beer as funny and even ridiculous voiceovers played in the background. Mr. Jonathan has continued his acting career, which has turned out less interesting than his advert appearance.
Bad Luck Brian
When you run into bad luck, one of the popular things to do is share a meme of Bad Luck Brian. Bad Luck Brian depicts a guy who never seems to get anything right, including a photo for a high school yearbook that turned out embarrassingly awkward.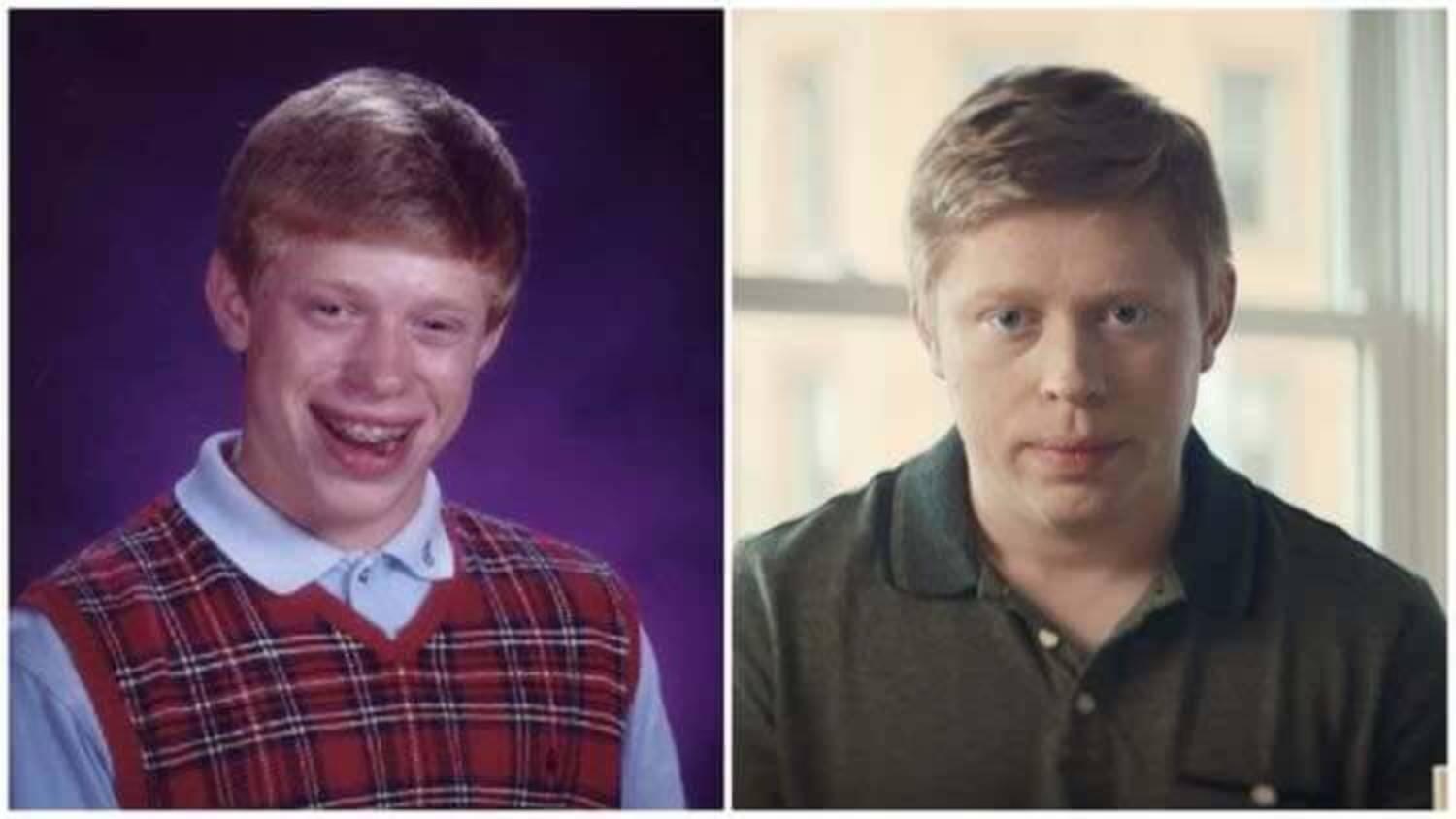 The guy on this popular meme is Kyle Craven. He became an internet star after his high schoolmate posted the picture on Reddit. Kyle currently works in a construction firm and runs a YouTube channel.
Crying Piccolo Girl
When you've got to do something reluctantly, the Crying Piccolo Girl meme is a top contender in the meme catalog. In real life, though, the situation was pretty different. Roxanne Chalifoux shed tears while playing the piccolo because it was going to be her last time as a Villanova University senior.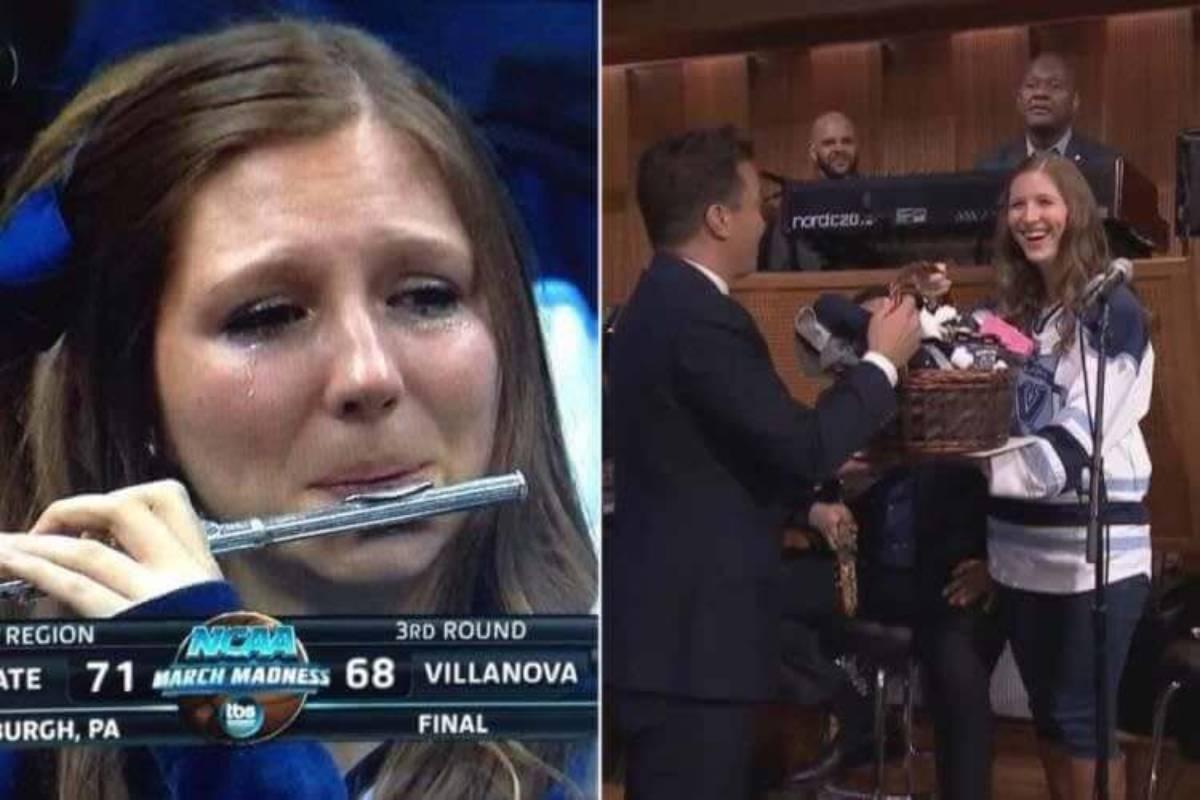 Luckily for her, that moment was captured in a meme that made her an online celebrity. She had every reason to smile when Jimmy Fallon invited her to his Tonight Show.
Trying to Hold in a Fart Guy
This meme showed Michael McGee trying to hold in a fart as he sat next to a cute girl in class. At least that's what we all believed until he got the chance to tell his side of the story.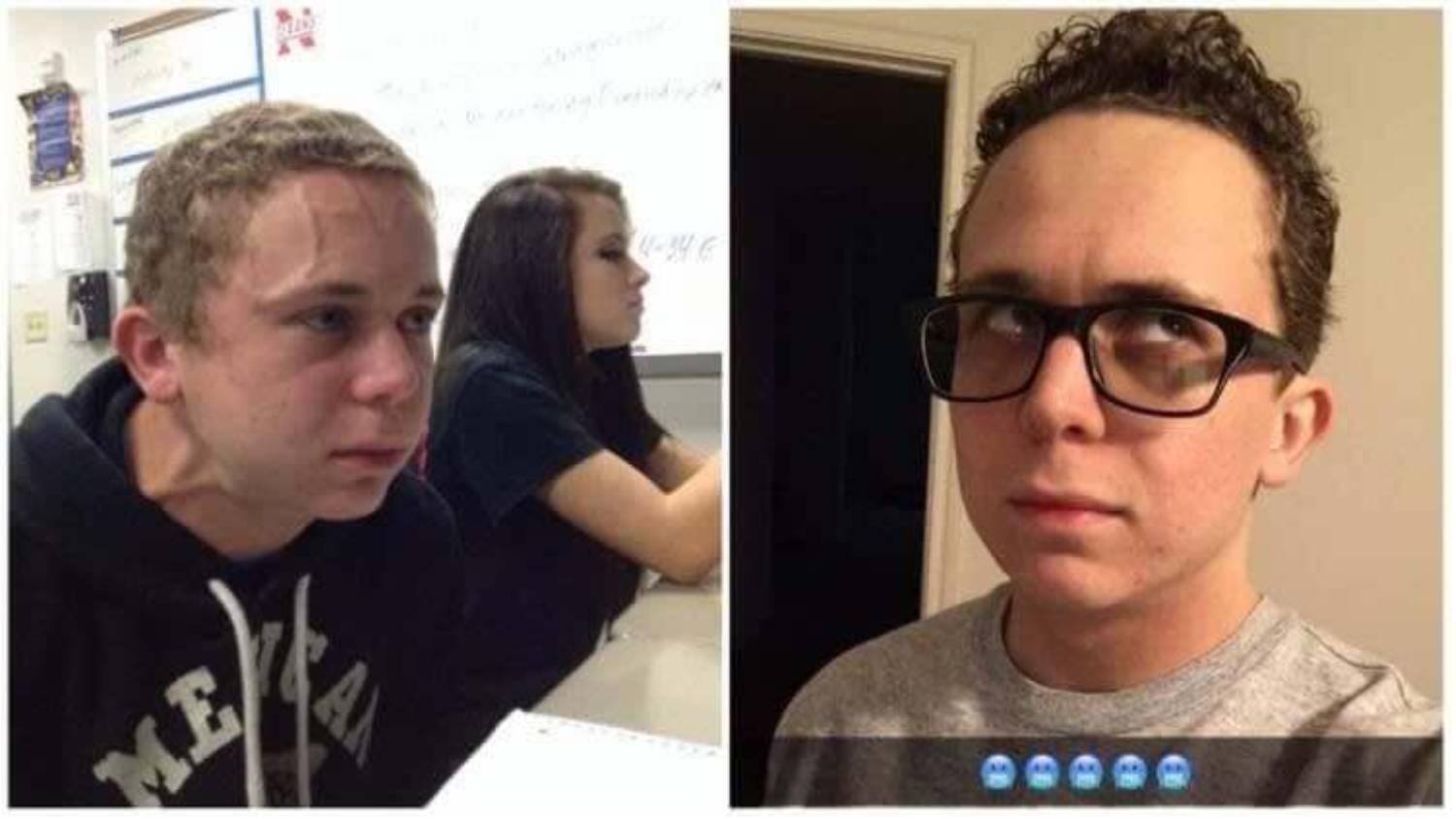 He was only trying to demonstrate to his friends his skill in holding his breath and showing off his facial veins. Whatever the case, the picture has already earned him an enviable online celebrity status.
Gavin
Gavin is a meme factory. Thanks to his versatile face, he has made some of the funniest faces a toddler can make. Gavin has been adopted by his online fanbase, who now regard him as "our son."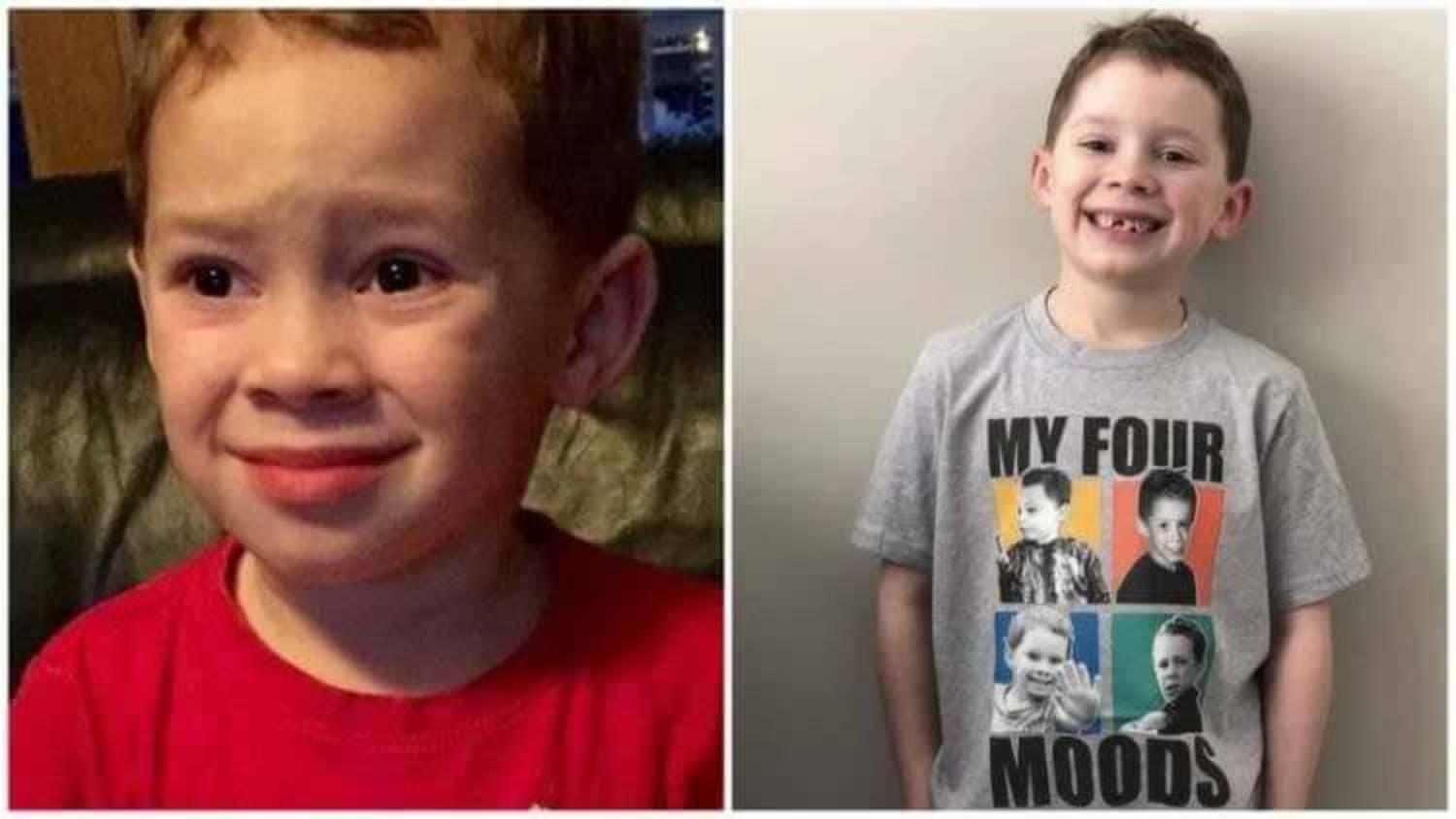 Gavin just turned twelve but hasn't retired from bringing joy and laughter to our faces. He still maintains an Instagram account where he shows off more funny facial expressions.
Sudden Clarity Clarence
This meme came into existence after a media publication posted this photo during the Australian version of spring break. Here, the young man seems to suddenly experience a moment of clarity in the middle of a party. The photo soon found its way to one of the meme hubs on the internet – Reddit. The rest is history.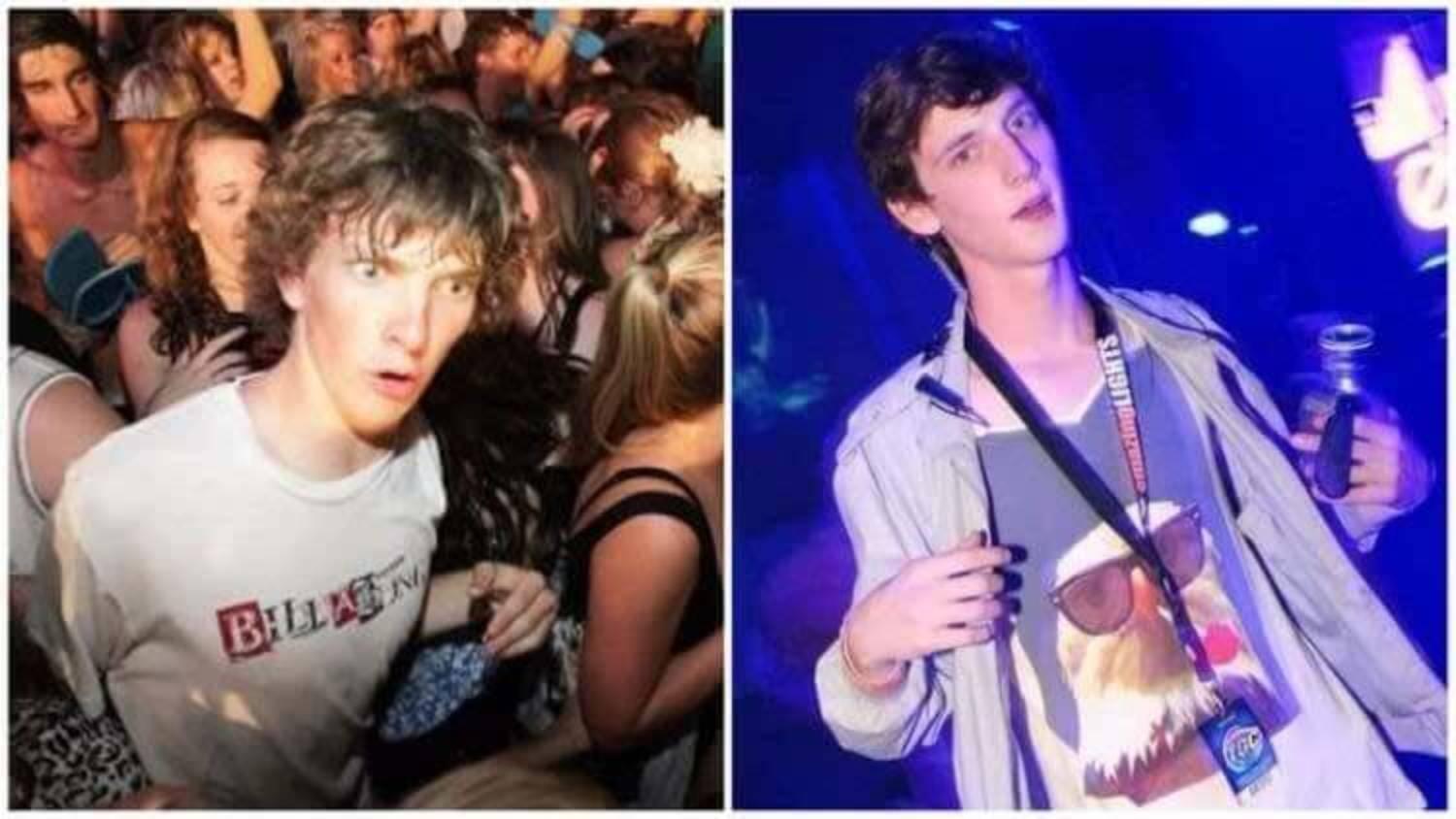 He was probably too embarrassed by this photo to identify himself. Till today, no one has been able to find him.
Cardi B's "My Momma Said"
Unlike most meme stars, Cardi B was already enjoying celebrity status when she posted her photo as a child. If she wasn't already popular, this photo would have brought her to the spotlight.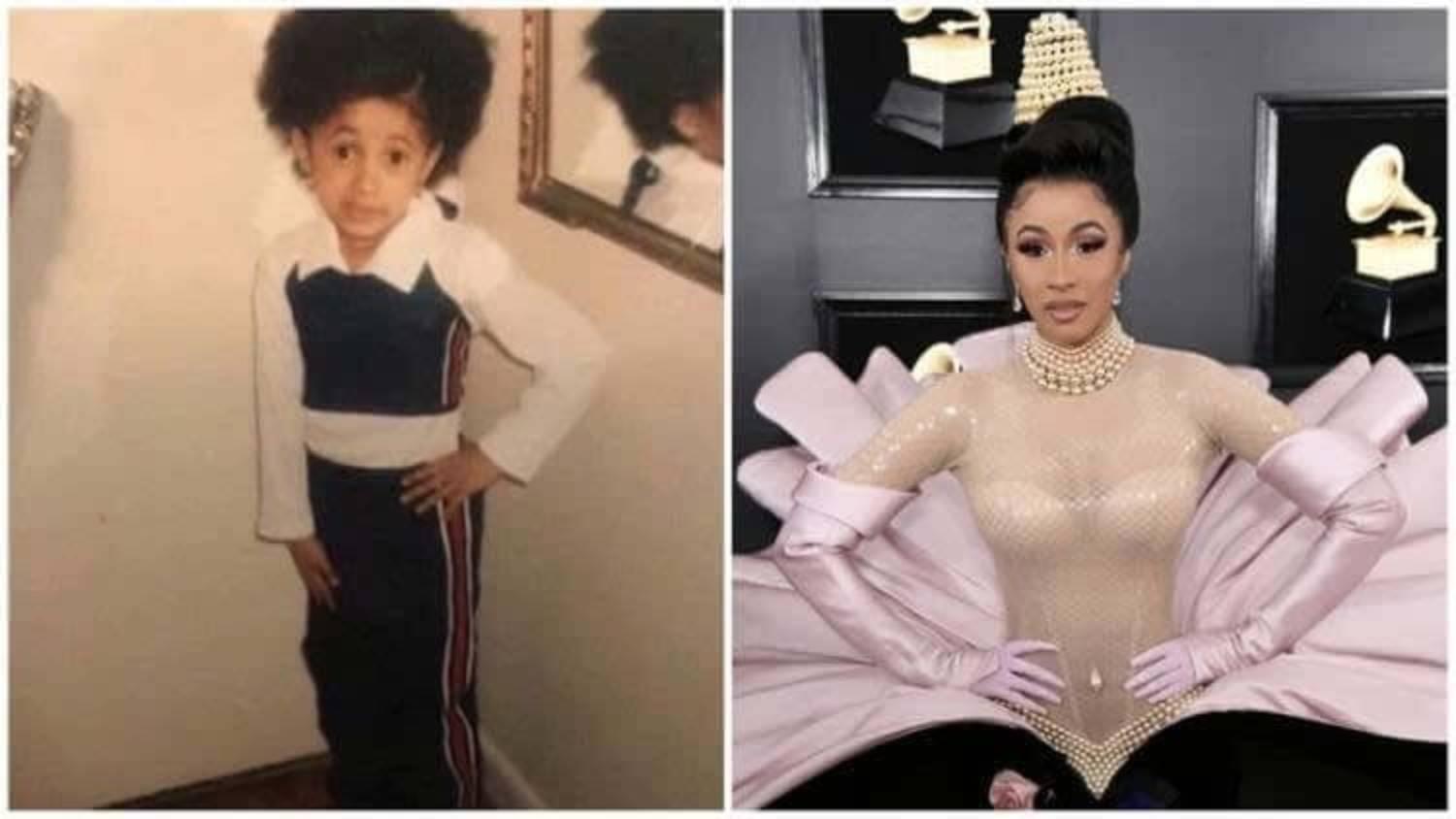 The photo which showed the young Cardi B with her hands on her hips could easily remind us of our childhood years. Many people had this posture when rehashing what momma said. No need to talk about what Cardi is up to at the moment.
Hide Yo Kids, Hide Yo Wife
When a news crew paid a visit to a Huntsville neighborhood to cover a case of attempted sexual assault by an unknown intruder who broke into a home, little did they know they would be capturing some legendary meme moments.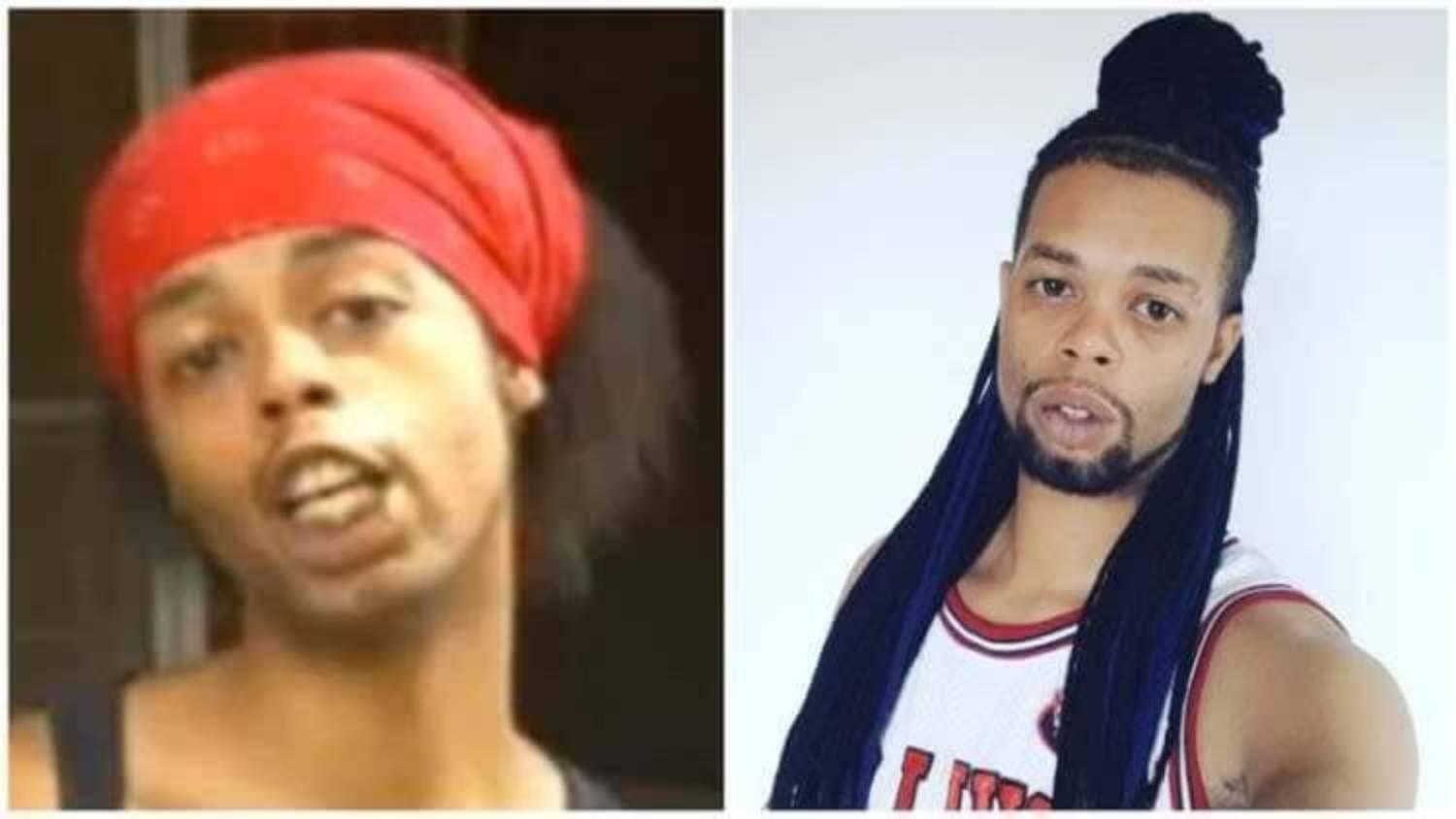 It was their interview with the victim's brother, Antoine Dodson that later stole the spotlight. Antoine's animated "hide yo kids, hide yo wife" response remained one of the most popular memes even decades after the 2010 incident. Antoine is now into music and acting.
Good Luck Charlie
Good Luck Charlie is a Disney Channel show whose comedy brought laughter to many homes. No, it wasn't just its funny dialogues; several popular memes came out from the show too.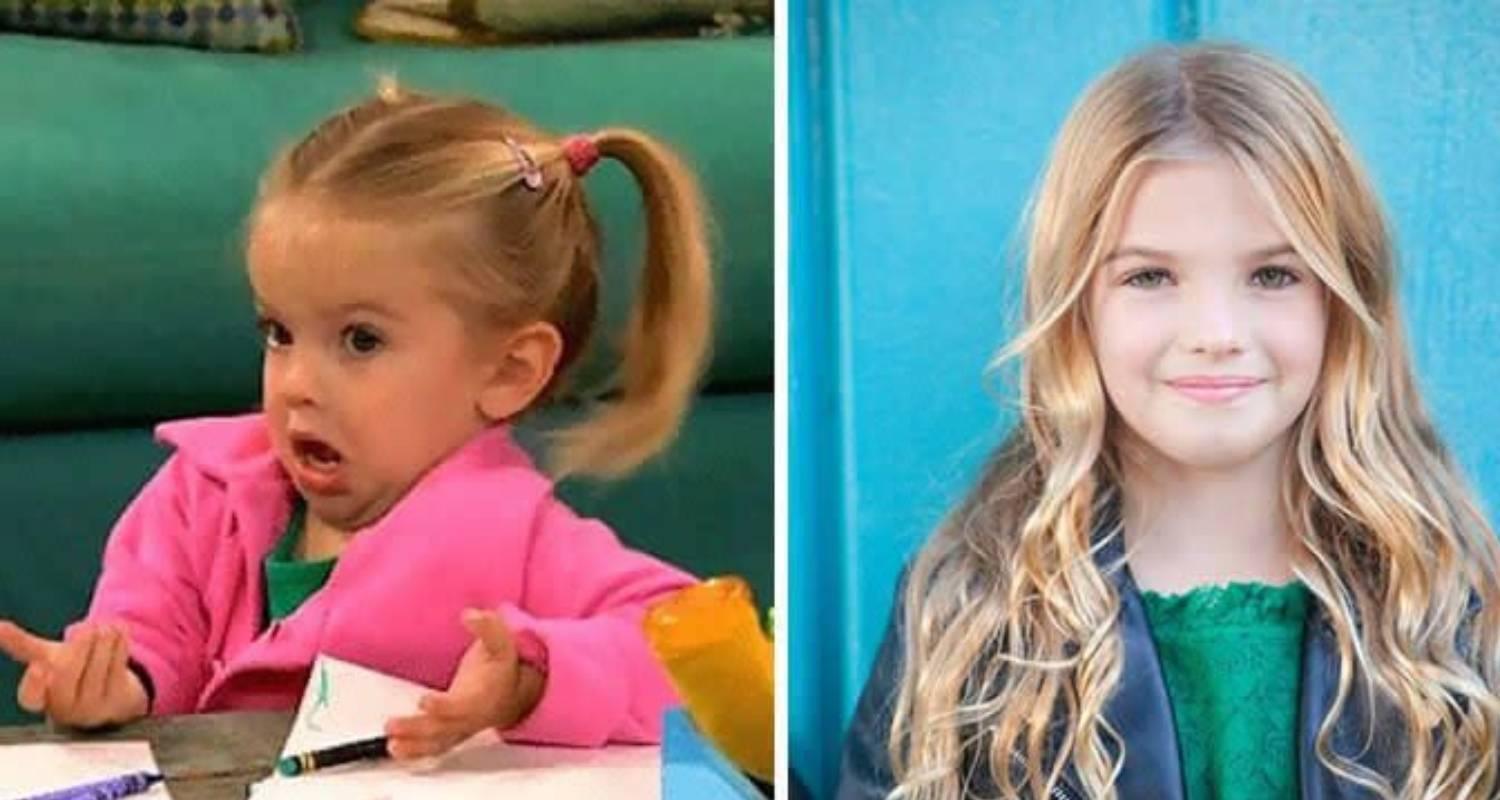 The most popular meme came from the adorable baby, Charlie herself, played by Mia Talerico. She's 14 years old now, active on social media, and still hasn't lost her funny face.
Roll Safe
If you've ever seen some wisdom in a foolish idea, then you are likely to use the Roll Safe meme. Here, this shot of Kayode Ewumi during a TV show in the '80s reminds us that there is some wisdom in many crazy ideas.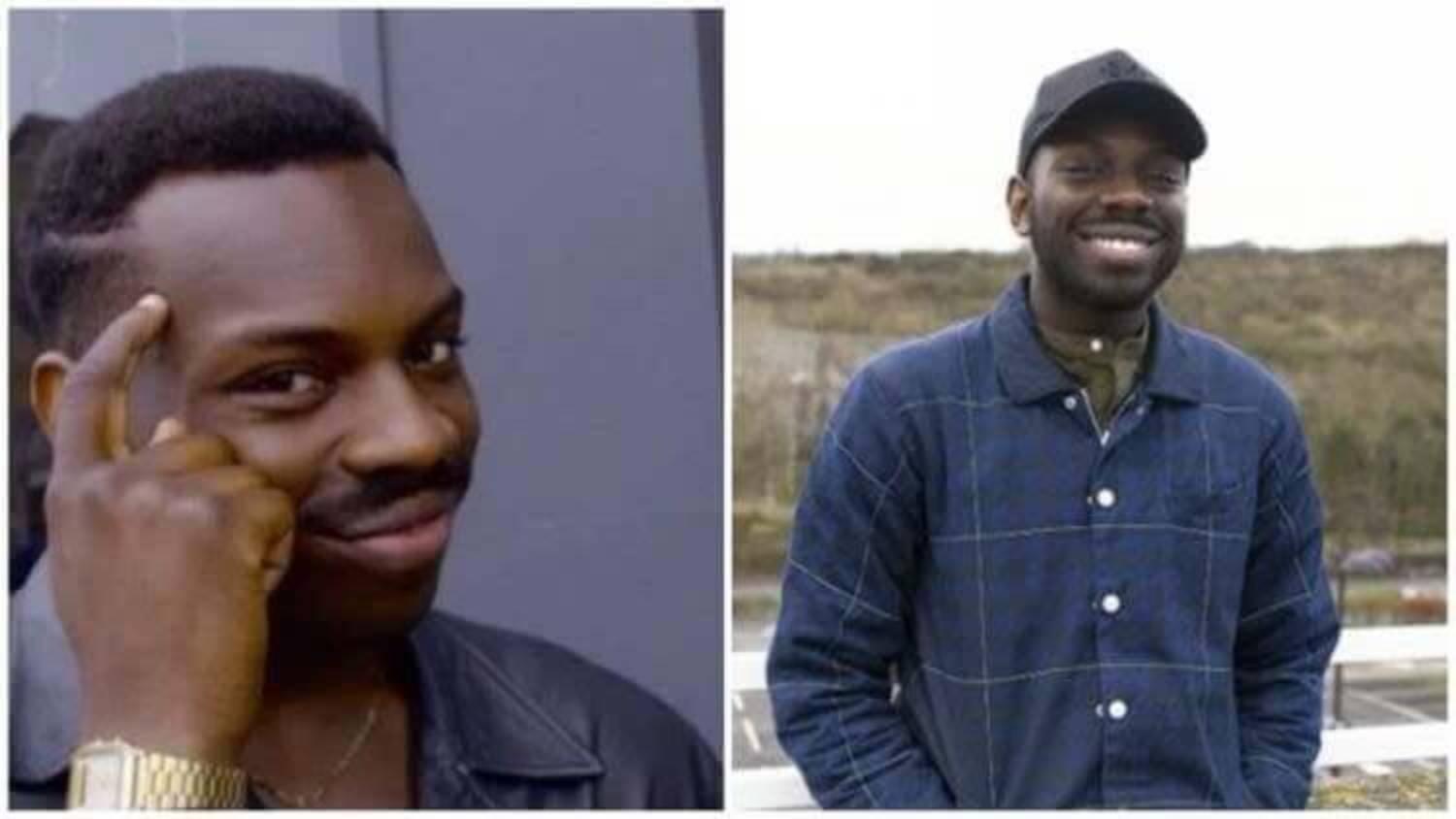 Kayode has made the best out of his online popularity and has been featured in several TV series since then.
Ancient Aliens Guy
Ancient Aliens is a show which popularized wild claims about the influence of aliens in our world. Surprisingly, the show commanded a wild following of people who were more fascinated than convinced by the evidence-free claims.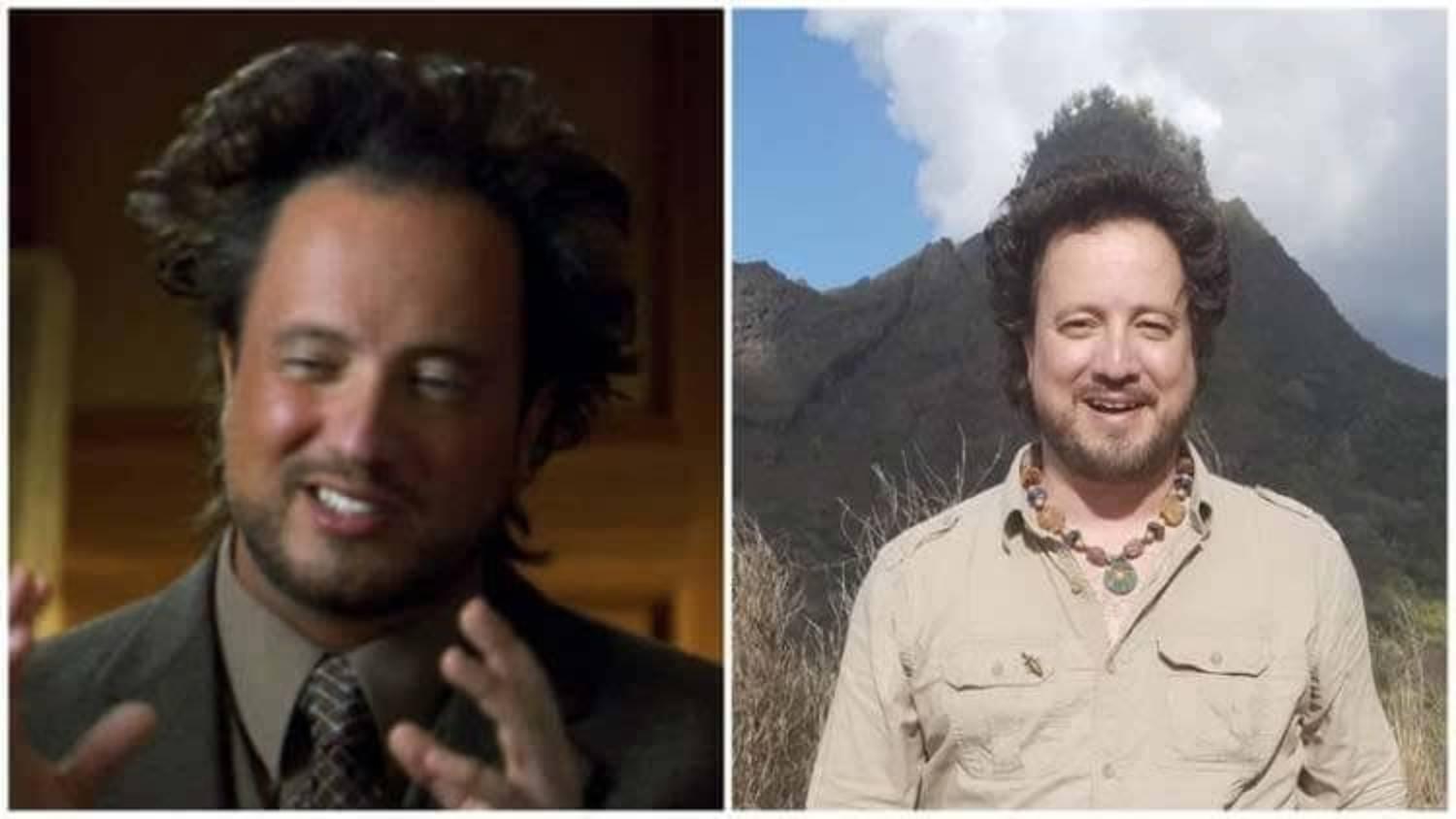 A photo of one of its guests, Giorgio Tsoukalos is a popular meme. It comes in handy when you are trying to explain something ridiculous.
Conceited
This meme is best for situations when you smell a rat or notice something wrong in someone's statement or plan. The meme communicates an "I see through your lies" reaction. This face is that of a rapper named Conceited (Reginald Sergile).
He plays a recurring role in the MTV comedy and rap game show, Wild 'N Out. He is also a co-presenter of the revived MTV show, Yo! MTV Raps.
Felon Bae
Felon Bae became a meme when his mugshot spread through the internet. Not even a conviction could take the shine off his handsome face. He was convicted in 2014 of grand theft and firearm possession. Soon after, he became an internet sensation.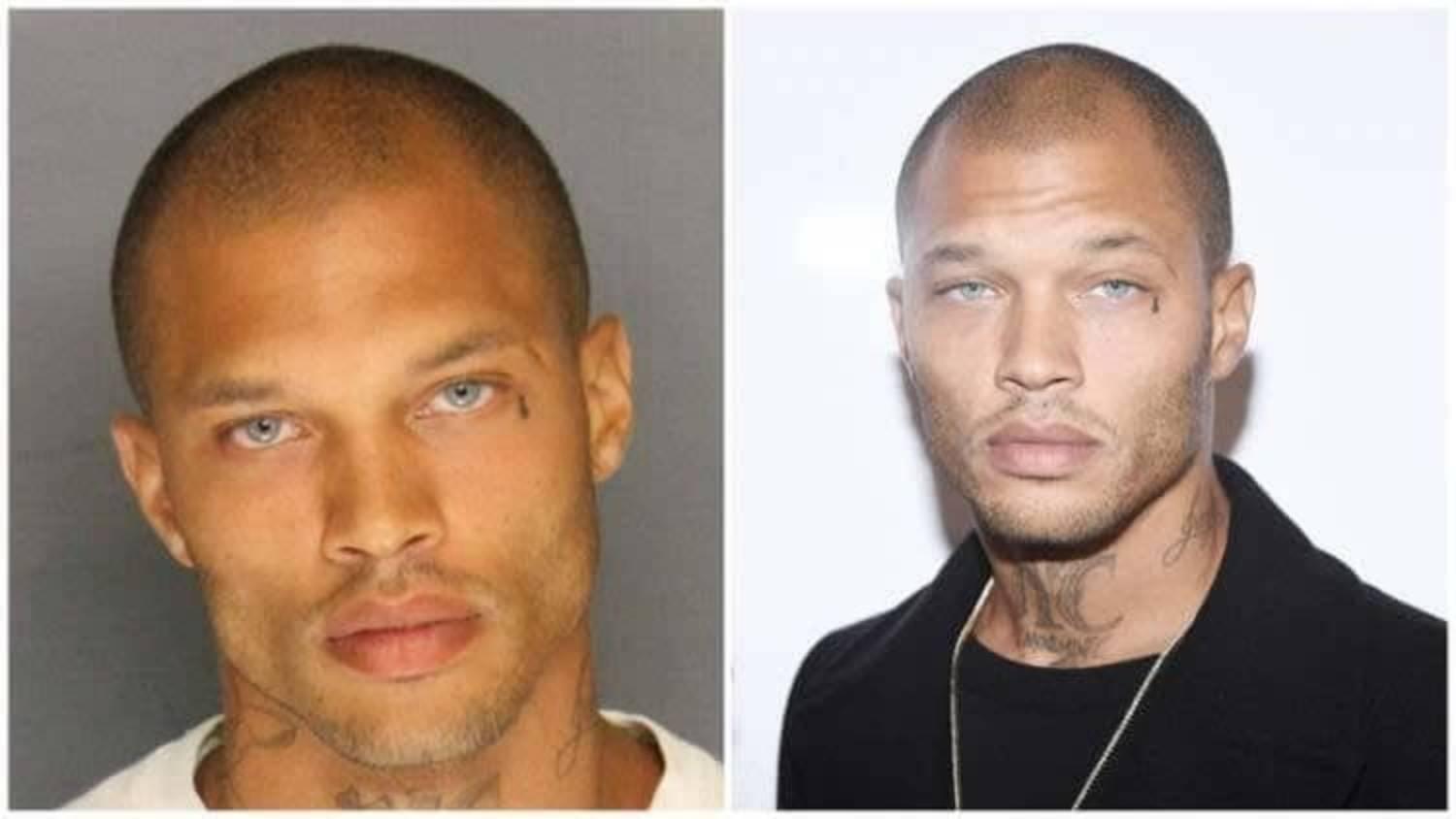 This mugshot turned out to be a sign for Jeremy Ray Meeks. He was probably inspired by the shot because soon after he saw the photo, he turned to modeling where he is doing pretty well.
Lil Terrio
Do you remember the kid who did the funny dance in the middle of the road? That's Lil Terrio, real name, TerRio Harshaw. He was six years old at the time when he did his famous "Oooh k*ll em dance."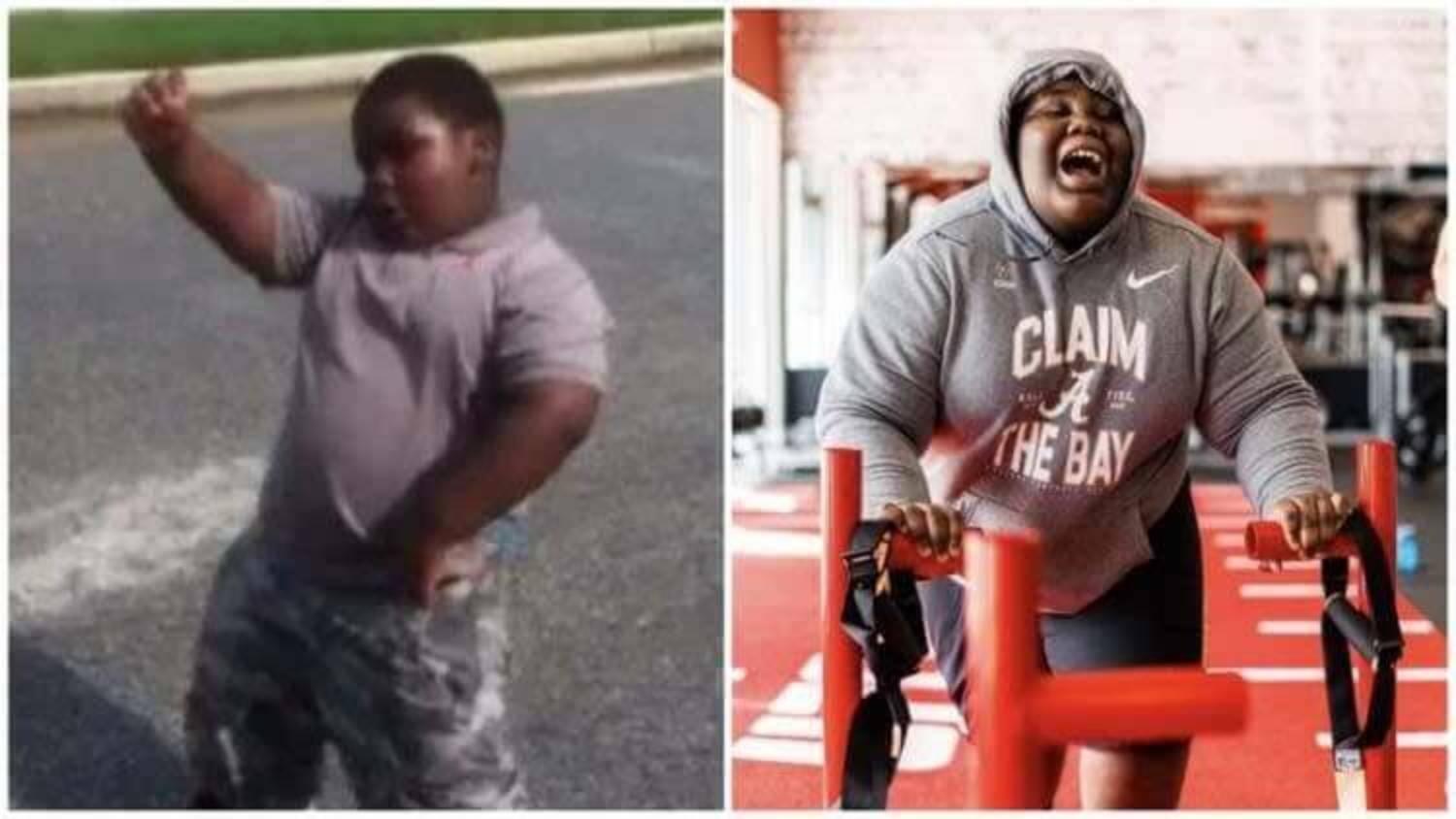 It's been nine years now and Lil Terrio still enjoys the popularity he got from the dance moment, the music video that followed, and the popular meme it became. Lil is still doing music, touring nightclubs, and attending to his millions of online followers. followers.
Confused Nick Young
If you've ever been confused and amused at the same time, there is a meme that fits the situation perfectly. The meme features NBA star, Nick Young tilting his head slightly with two sets of three question mark signs on either side.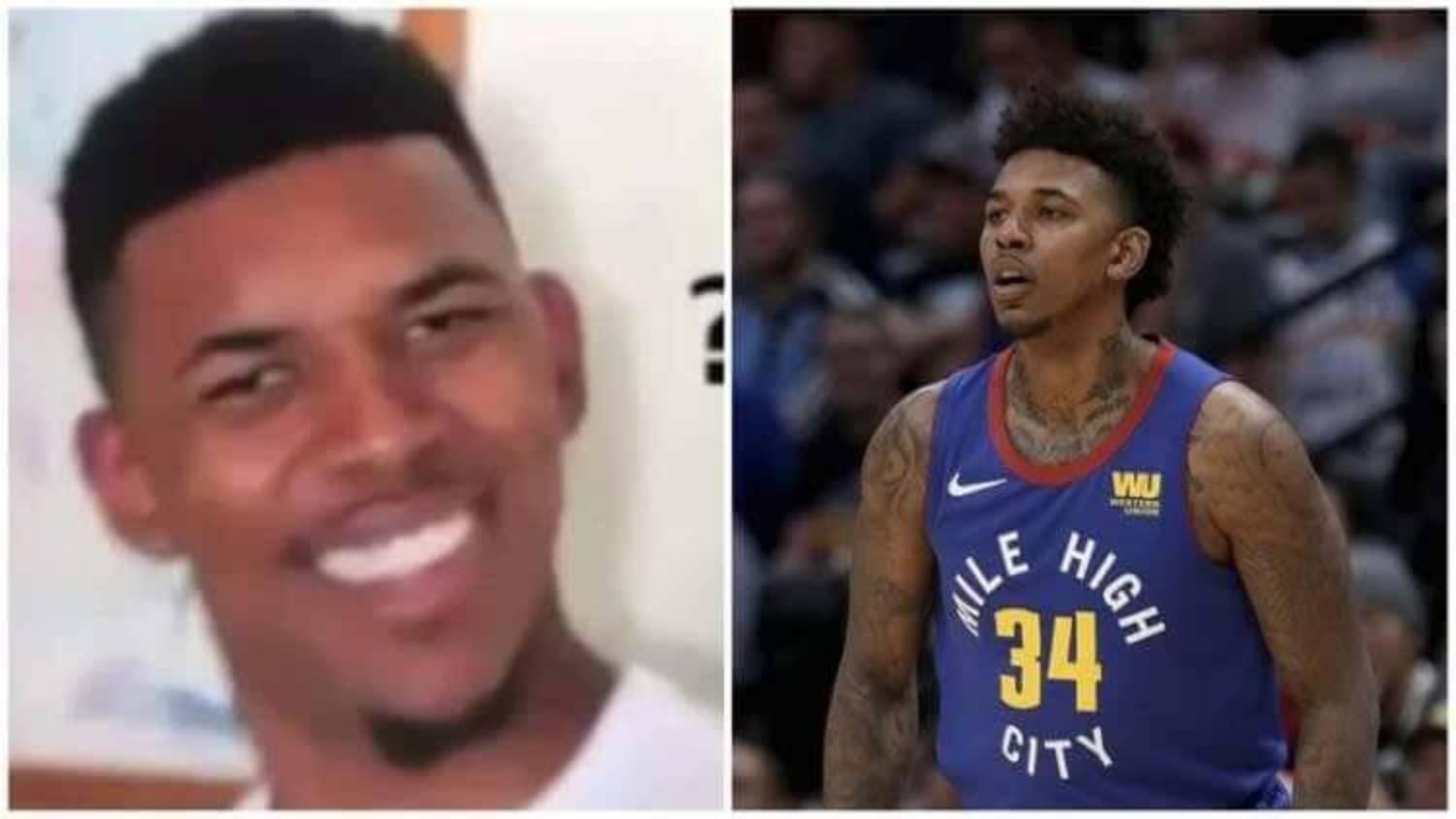 Nick Young, who is also called Swaggy P has since retired from professional basketball. He is still very much active on social media.
Friend-Zone Johnny
The friend zone isn't an exciting place to find oneself, especially when you've given all that you got into forging a serious relationship. That's why we felt sorry for our popular meme character friend-zone Johnny or Johnny Solis who seemed like he went out of his way in his bid to become a meme. Sorry, boyfriend.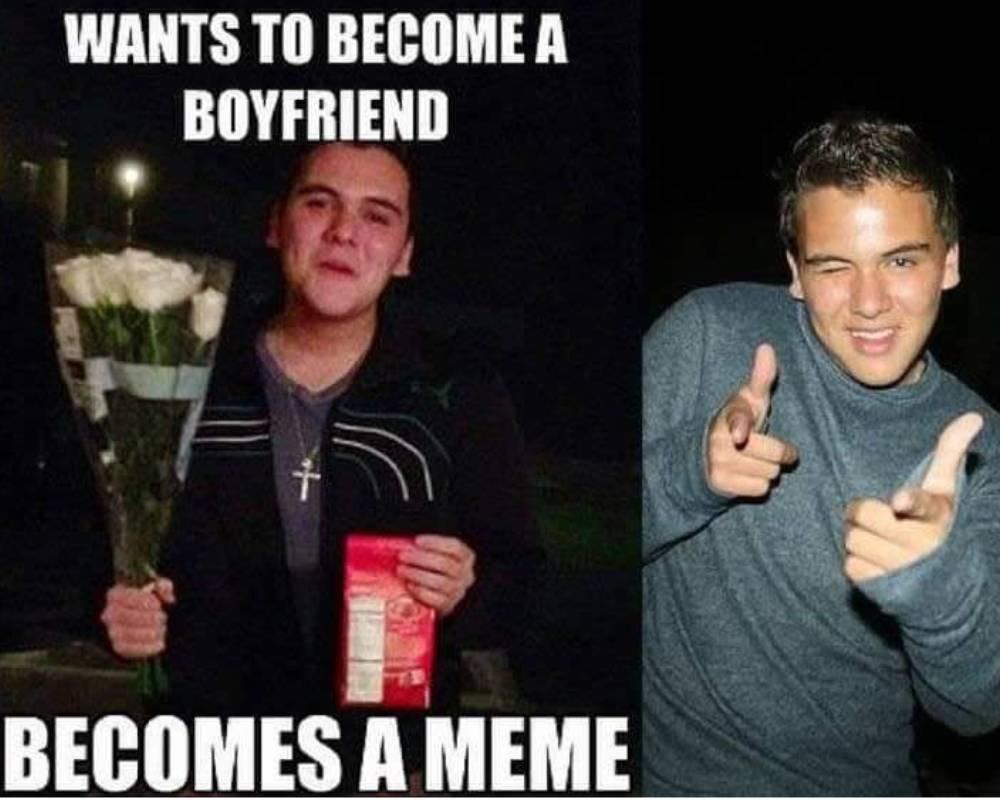 After visiting his crush with some flowers and chocolates, she took a picture and posted it on Facebook thanking her "good friend."