Hitchhiker Lost Everything He Had To A Wildfire – A Passing Driver Turned His Life Around
In 2018, California was hit by a devastating natural catastrophe, a wildfire known as the Camp Fire, which ignited in Butte County, rapidly spreading to Concow and Paradise.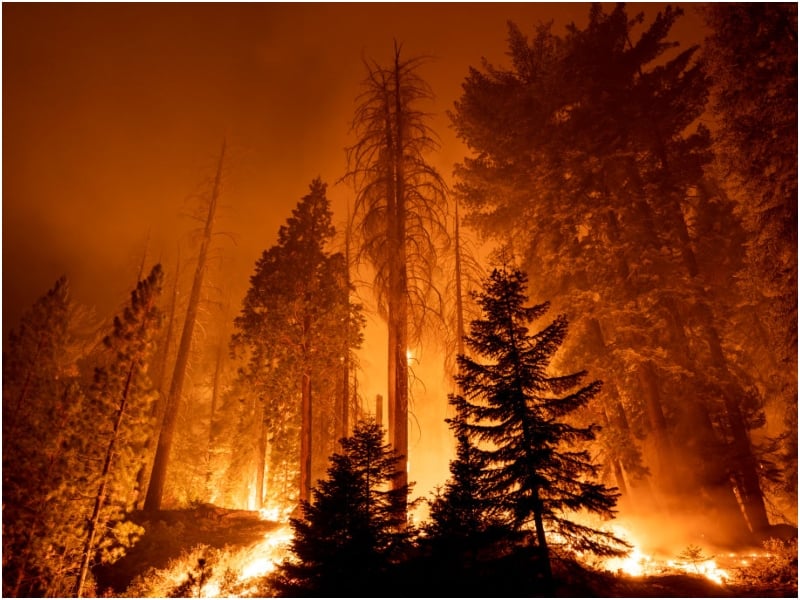 The inferno caused widespread destruction, sadly leaving many without homes, as the flames consumed most of their properties. One affected individual was Wayne Williamson, who tragically lost all his possessions. Nonetheless, amid the chaos and the loss, he had the fortune of meeting a kind-hearted individual.
The Worst Wildfire In America
The Camp Fire was a devastating event that resulted in the highest number of deaths in an American wildfire since 1918. The wildfire was caused by a combination of dry conditions and strong winds, among other factors. The inferno was first reported on Camp Creek Road on November 8, 2018, and rapidly escalated into a critical situation.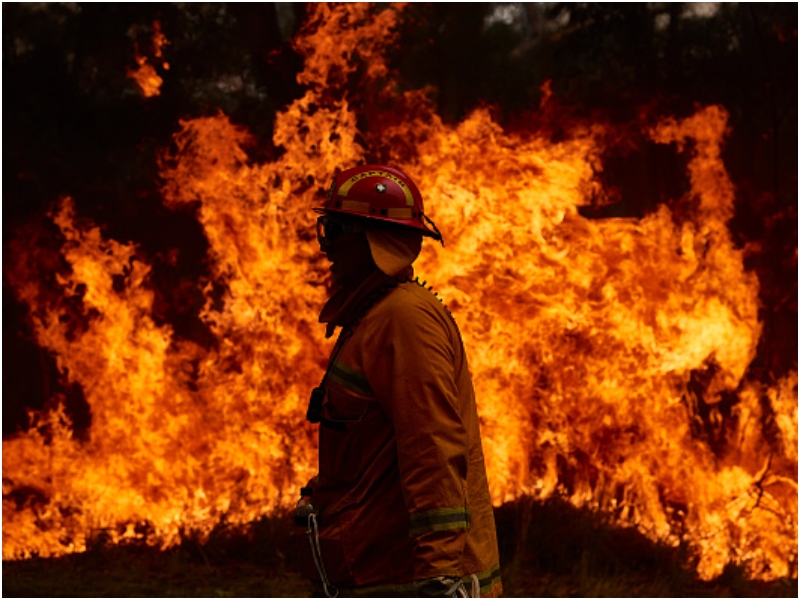 Considering the fire started on an unpaved mountain track, the location made it even more challenging to contain the situation. When fire officer Captain Matt McKenzie realized the severity of the condition, he immediately called for water tanks and firefighters. Unfortunately, despite the evacuation efforts of nearby communities, the fire continued to rage.
Rescue Mode All Day
With the wildfire spreading quicker than expected due to strong winds, it became imperative that the authorities evacuate the entire town of Paradise, which had a population of 30,000. Unfortunately, the fire was so intense that the firefighters could not stop it and could only aid in the evacuation.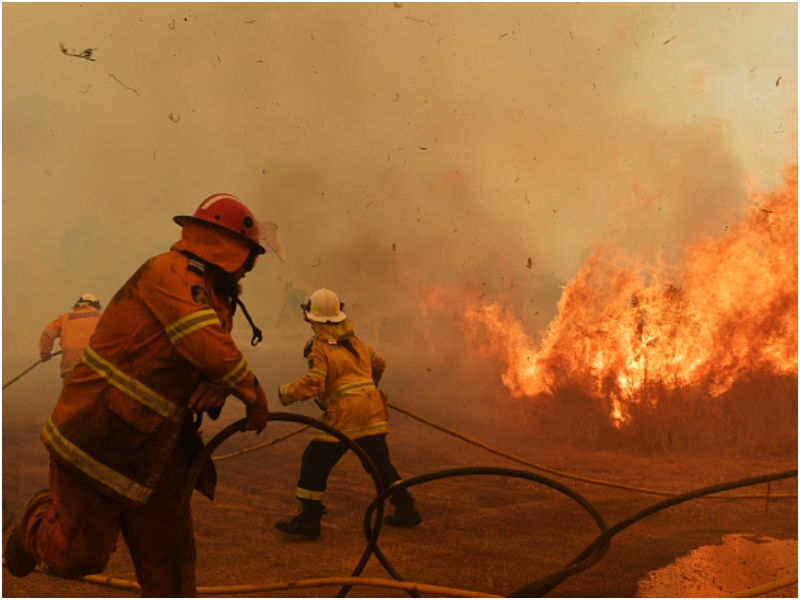 Speaking to STL News, Captain Scott McLean of the California Department of Forestry and Fire Protection stated, "These firefighters were in the rescue mode all day yesterday."
A Devastating Loss
Camp Fire proved to be a deadly disaster, with the number of fatalities rising in the days following the start of the fire. It took until November 25 for the fire to be fully contained, by which time the towns of Concow and Paradise had been almost destroyed. The air was also filled with hazardous pollutants from the debris, leading recovery workers to take precautionary measures to prevent further damage.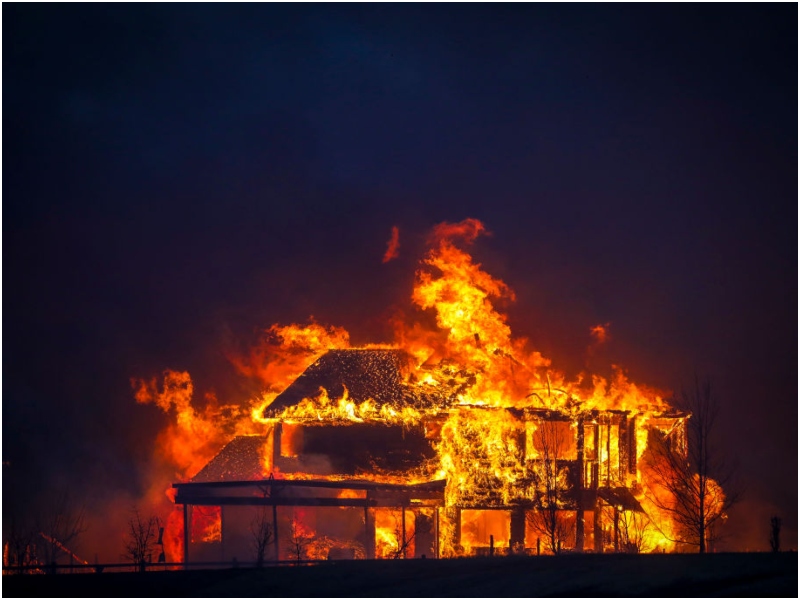 Many people were left with only the clothes they wore and a few belongings they could grab as they evacuated. For example, a high-school teacher had nothing left but a pile of essays from her students and a blanket, while another woman grabbed some food but left behind a sentimental old mandolin.
A Glimmer Of Hope
Without a doubt, Camp Fire was a heart-wrenching tragedy that resulted in the loss of many lives, but amidst the devastation, there were also tales of hope, bravery, and compassion. A shining example is bus driver Kevin McKay, who saved 22 schoolchildren by driving them out of the fire zone.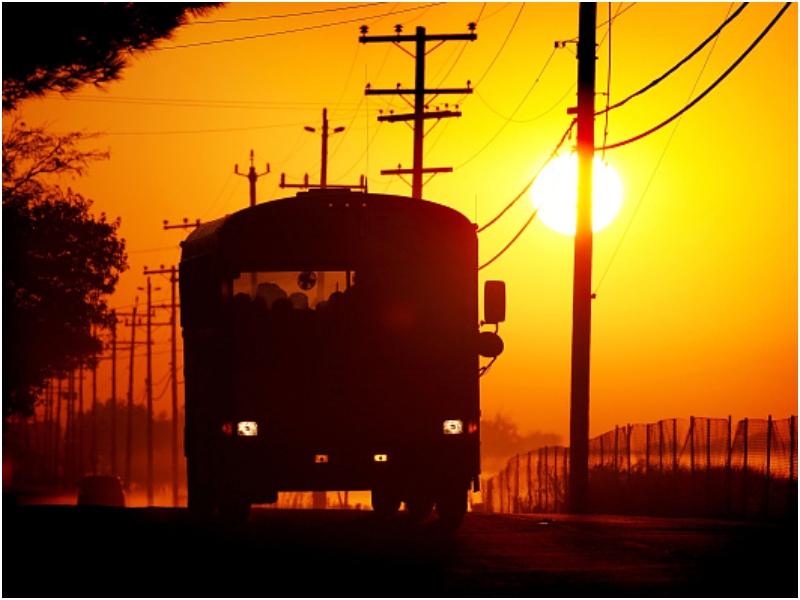 As if that wasn't enough, Kevin tore off his shirt to create breathing filters for the kids, ensuring that all of them made it out alive.
Another Heroic Act
The inferno brought unexpected moments of heroism, such as the case of 93-year-old Margaret Newsum, who urgently needed assistance as the electricity went out, and she could not call for help during the evacuation. She waited outside her house for someone to come by, and her savior was a garbage truck driver, Dane Ray Cummings.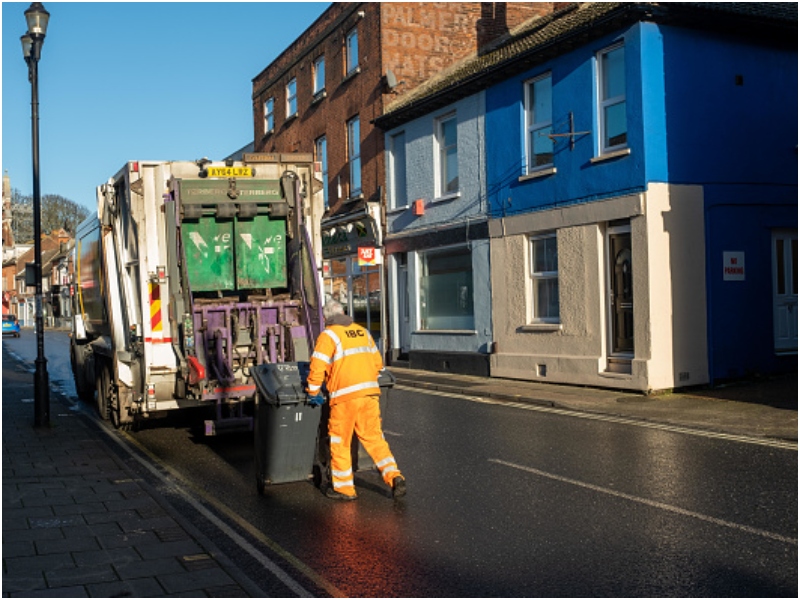 The driver had been advised to leave the area, but he chose to stay behind to check on the elderly people living on his route. Thanks to his selfless act, he rescued Margaret, who otherwise would have been unable to help herself.
Healthcare Workers Weren't Left Behind
Amid the fiery chaos, healthcare workers were also going above and beyond their duties, despite the dire circumstances. Surgical nurses Nichole Jolly and Karen Davis were instrumental in evacuating their hospital, successfully getting all the patients out in just 20 minutes.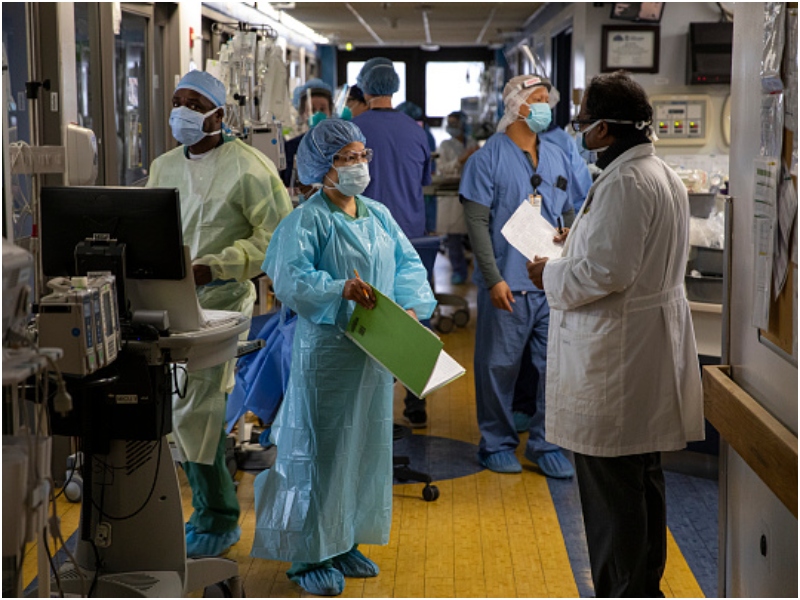 As soon as the fire approached the parking lot, they quickly made their way to safety. Nonetheless, the situation worsened on the road, and firefighters rescued Jolly after abandoning her vehicle. When she eventually met Karen again at a hospital triage center, both were relieved to find the other was safe. However, there was no time for celebrations as the influx of injured escapees from the fire kept them busy.
Overwhelming Patient Numbers
Speaking to NBC on November 11, 2018, Davis recounted how they were able to help not just patients but also stray animals during the wildfire. 
She said, "There were maybe 50 patients that weren't admitted but came because they had no other place to go, and there were about five or six dogs, so we filled bedpans with water for the dogs." Even as the firefighters were busy tackling the flames, the nurses continued to assist those in need.
Another Forced Evacuation
Even with their best efforts, the medical staff was eventually forced to evacuate as the fire was getting closer to the triage center, putting the safety of their patients first. The situation outside was still dangerous as they made their escape.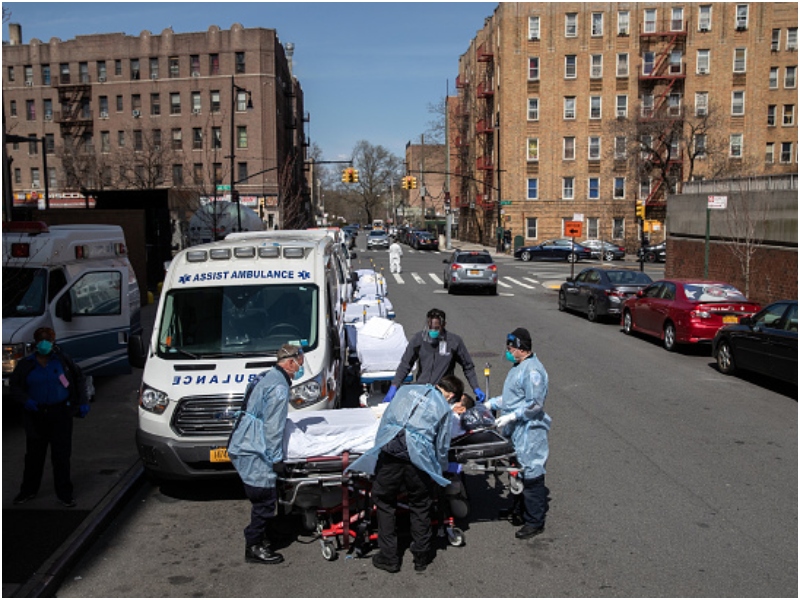 Davis told NBC, "When we got everyone evacuated, Nichole and I got in a doctor's car, and we drove. It was thick smoke where we had to look at the stripe on the road to make it through, and there was a downed power line we had to drive over… and then the air opened up."
Selfless but Modest Heroes
During the entire fire, the nurses did their best to take care of their patients, evacuating everyone under their supervision while also ensuring that anyone who came onboard that needed treatment was attended to. Yet, despite their selfless acts, the nurses remained relatively modest.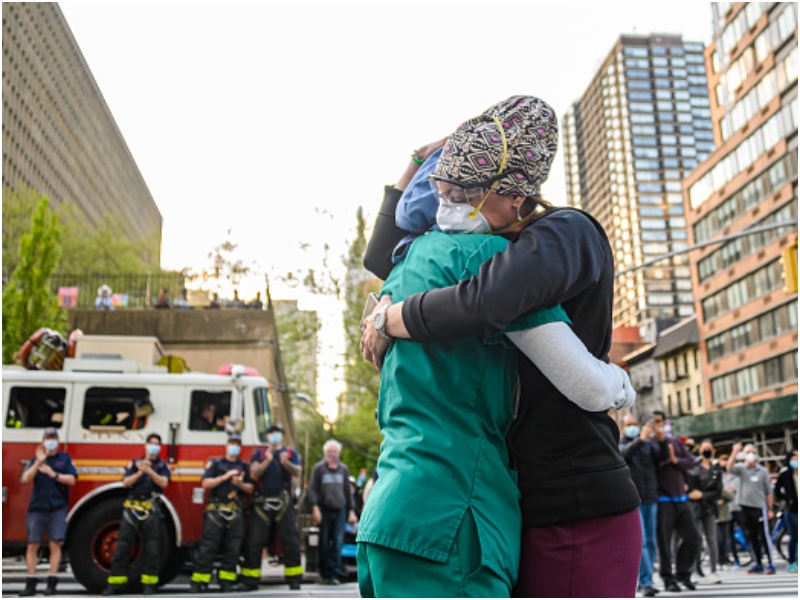 "Nichole and I, we stuck together and people go, 'You're a hero.' Yet, when we got back to hospital after losing our vehicles, we just kicked into that mode," Davis said to NBC. "It wasn't anything heroic. It was just: we have to do this, we've got to do that." Apart from that, the nurses' homes were also consumed by the flames.
Chico Residents Took Everyone In
Many of the individuals who were forced to evacuate from Paradise found refuge in the nearby town of Chico, where the Red Cross had established emergency centers to provide aid to those in need. Once the threat of the Camp Fire had passed, the survivors and the residents of Chico came together to support one another.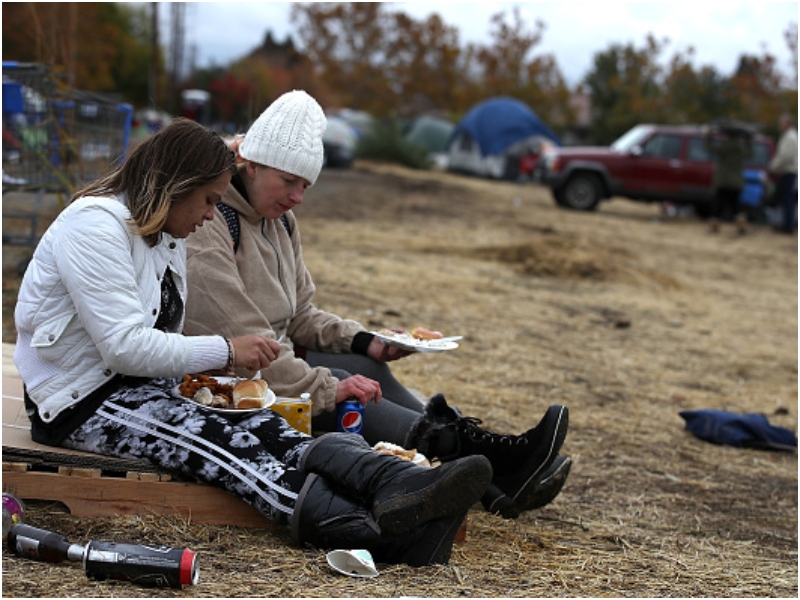 The dwellers of Chico town took in their Paradise neighbors, welcoming them with open arms, ensuring that they were taken care of during their time of grief.
The Greatest Kindness She'd Ever Seen
According to one survivor Denise McClaskey who narrated her experience to USA Today on November 26, 2018, she experienced the greatest kindness she'd ever seen in her life from the Chico residents.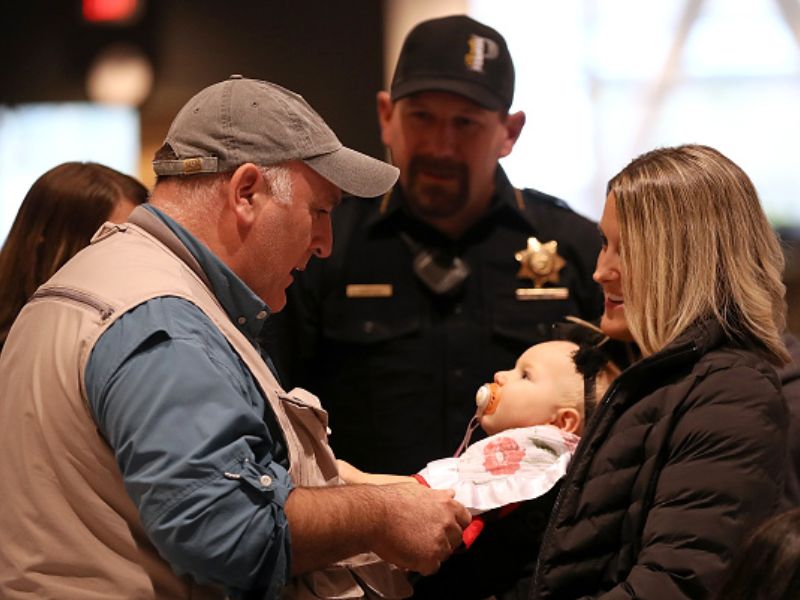 Denise quipped, "It's unreal, the people who have helped us in Chico, restaurants we've gone in and eaten and they could tell I'm in tears. They'll buy our meal and then the next day, go in again and try to pay them and they're like, 'Nope, as long as you're here, you're not going to pay us.' Everybody's been really, really kind."
Animal Rescue Efforts
As expected, the disaster had a significant impact on animals as well, and some individuals stepped forward to help them. For example, Jeff Evans, one of the few people that were left in Concow, made it his mission to rescue animals in need and shelter them.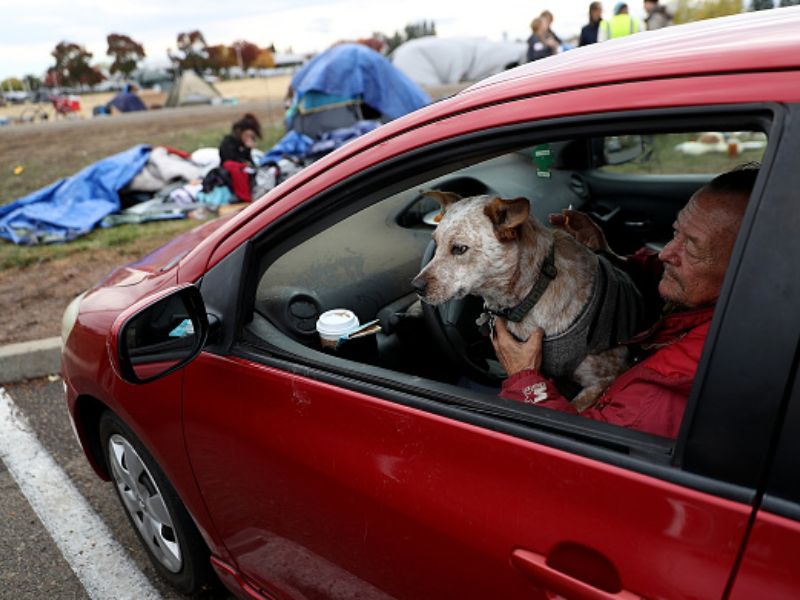 Apart from that, he also received requests from neighbors who were unable to return to the town and wanted to know the status of their houses. Unfortunately, in most cases, the homes did not survive the raging fire.
Everyone Wanted To Help
With such a big disaster reported throughout the country, it wasn't surprising that assistance came in various forms, including donations from people who wanted to help the survivors. Clothing and other essential items donated were distributed at stations set up in Chico.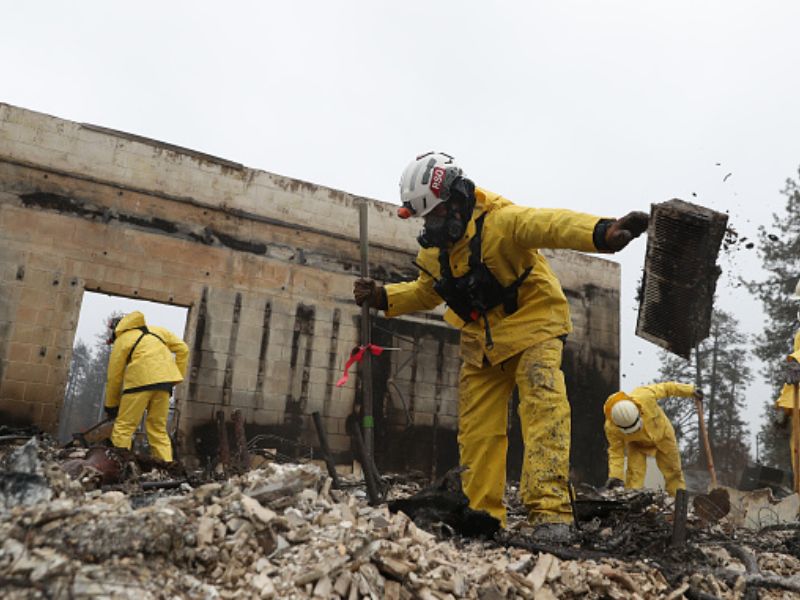 In another incredibly heartwarming gesture, the Paradise Adventist Academy's rivals, the Forest Lake Christian School, surprised them with new clothes, equipment, and a generous monetary donation (thousands of dollars) during a volleyball game.
A Massive Destruction
While the community rallied together to provide aid and support, the aftermath of the wildfire still brought its share of challenges. The destruction caused by the Camp Fire was so extensive that it was inevitable that people would continue to face difficulties.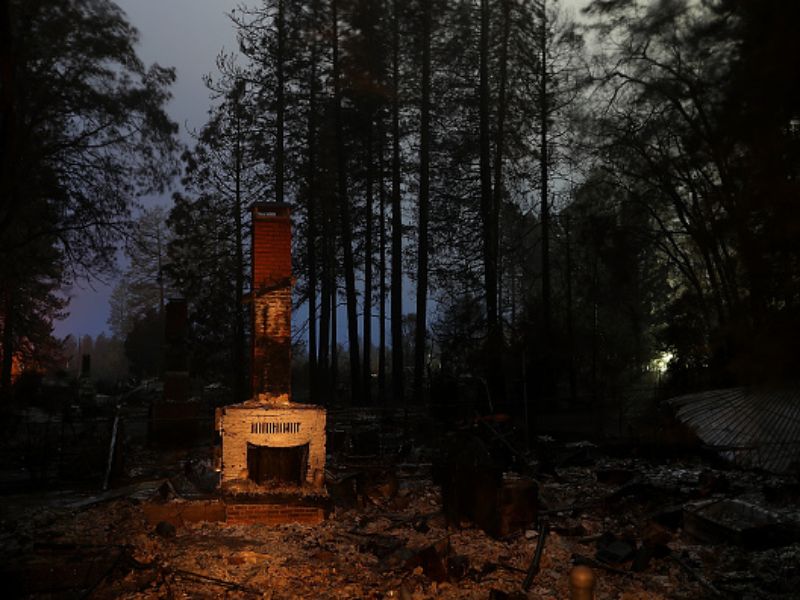 News teams interviewed some of the displaced residents, and one of them was Wayne Williamson, who had lost not just his home but also his employment. He was facing unemployment in the near future, a consequence of the fire. The displacement and loss of livelihoods caused by the inferno had a far-reaching impact on the affected individuals and their families.
'Just Keep Walking a Little Further'
The fire left the residents of Paradise living in dire living conditions. Williamson, like many others, found himself living in a temporary "village" set up in a Walmart parking lot. He was aware that it was not a sustainable solution and anticipated more difficulties, "I think it's not gonna last long here. It's not sustainable. The rains are coming. With all these low spots, it's gonna fill up with water. I see a lot of trash," he said.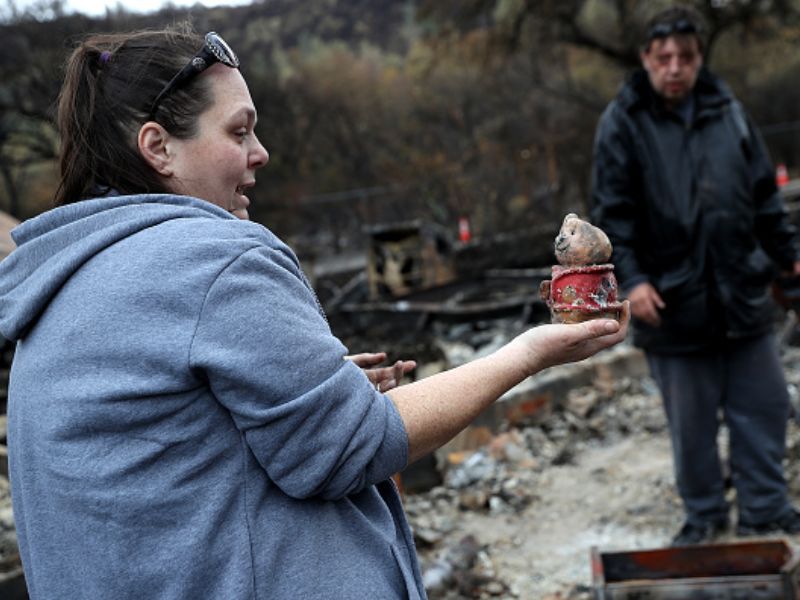 Wayne had to face these issues as he set out to hitchhike to a job interview, traveling from Yuba to Chico with no car. He felt overwhelmed at the time and said, "I can't think. I can't formulate thoughts. A million things are on my mind. So, I tell myself, 'Just keep walking a little further."
Unexpected Helper on the Way
Even with the difficult circumstances, Wayne found help on his journey. As he was hitchhiking on the road, a car pulled beside him, and the driver offered him a ride. He shared with ABC10 saying, "This car pulls up right next to me. I'm not even paying attention, and this gentleman, he looks decent. I'm like, 'Oh my God, I got a ride!"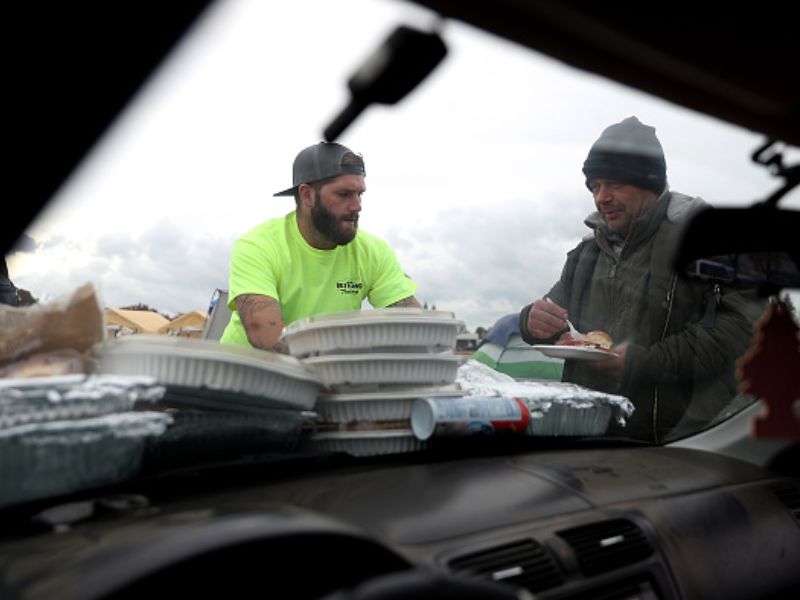 The encounter turned out to be even more than he had expected. The driver was not a stranger but his former neighbor from Paradise. Wayne later shared the story on Facebook, posting a picture of himself and his savior, commenting, "This man is amazing!".
There's More
Williamson's encounter with his former neighbor didn't end at the car ride they shared, but there was more kindness to come.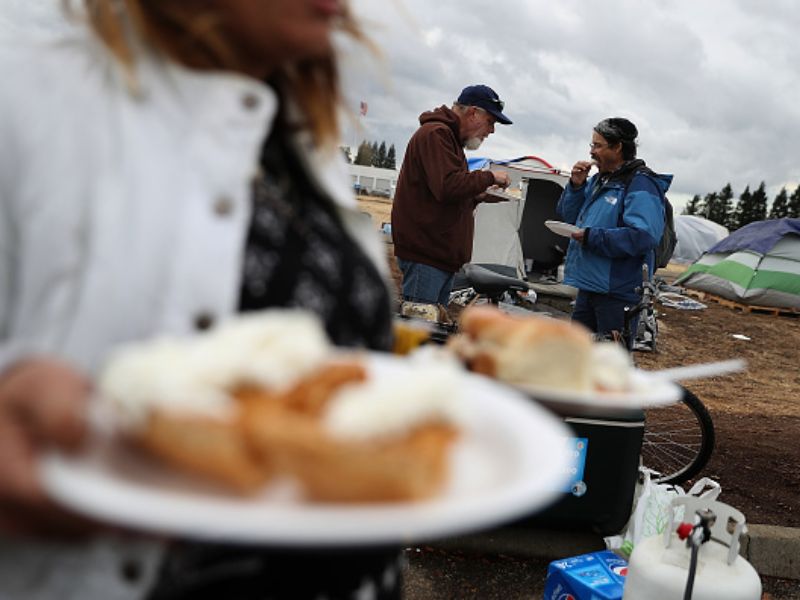 Williamson mulled, "He takes me all the way to my interview and waits for me, buys me lunch, asks me for my phone number. I explain somehow in all the confusion I lost my phone during evacuation. He buys me a new phone after I tell him please no. I wish you the best Greg in your new adventures, I'll never forget today and your kindness… and I have a new job."
Greg, The Generous One
The driver who picked up Williamson on the road was Greg Beyelia, another survivor of the fire who had also lost his home in Paradise. Greg felt he needed to help others and told ABC10, "Something told me, I think God told me, let this guy have a ride.". The two men had never met before, but they soon realized they had both experienced the same tragedy.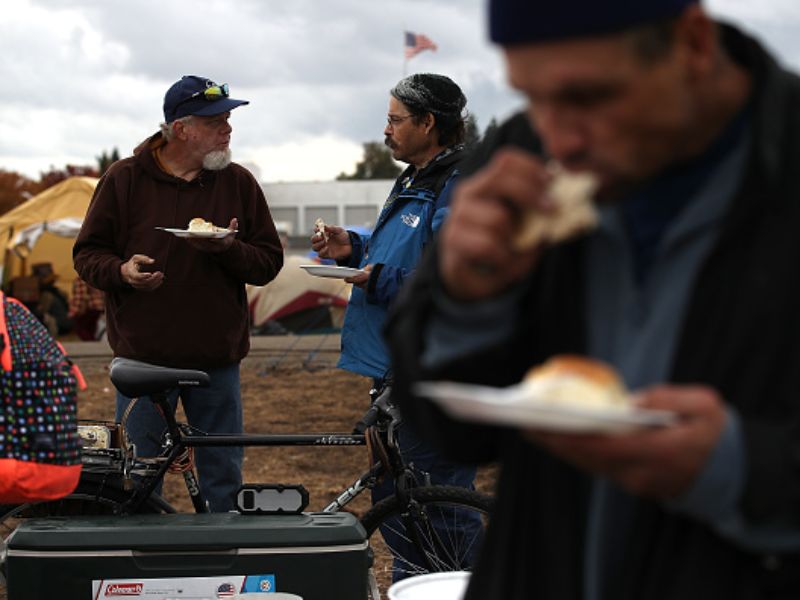 Greg himself had received kindness from a stranger while evacuating the town. He said, "I told people I ran out of gas, and one lady pulls up, and she's like, 'You need a lift?'" "Yes, I do.' And we rode all the way down the left lane." Greg was paying forward the kindness he received by helping Wayne.
The Act Of Kindness Went Viral
Williamson's story of receiving help from a stranger resonated with many people, and his Facebook post went viral, garnering almost 280,000 likes, 27,000 comments, and 69,000 shares. Many people praised Greg Beyelia for his kindness and generosity, with one comment reading, "What a wonderful gift you were given! God bless this man and his generous nature. Congratulations on your new job!" Another comment said, "Tragedy brings out Humanity!".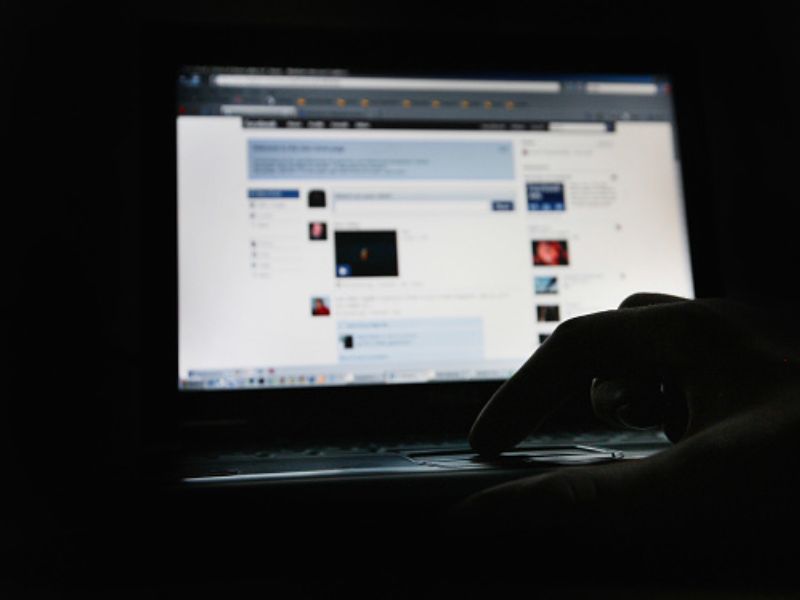 The post also caught the attention of a woman named Judy Ann Cortez-Garcia, who recognized Greg Beyelia as one of her veteran clients whom she had helped in 2012. She wrote, "I know Greg personally. He was one of my veteran clients whom I met in 2012, helped him get his VA benefits, helped him get back on his feet, etc."
How They Met
Cortez-Garcia continued describing her relationship with Beyelia, writing, "He moved to Paradise from Fresno in the spring of this year.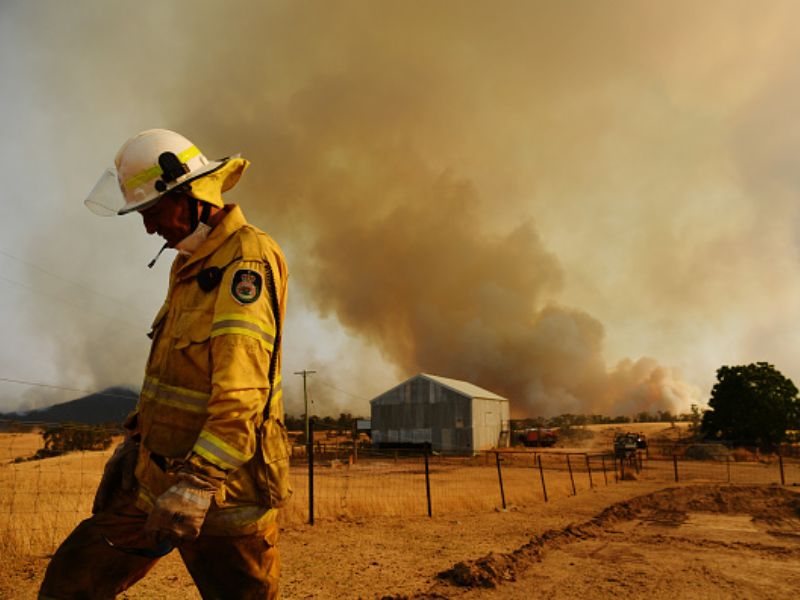 When I first heard of the fires in Paradise, I thought about Greg, I was able to hear from him the Monday following the breakout of the fires, and boy it was such a relief knowing he was alive and well. He did lose everything in the fire."
Paying It Back
That wasn't all, though; cortez-garcia implored Williamson to help Greg in return, saying, "So, Wayne, if you could help Greg out in any way you can that would be the best way to pay him back, Greg is a kind man, and I'm glad you were able to meet him." 
Wayne, on his part, responded gracefully, "Well, basically he is my dad now, and I'm telling him all the time, anything I can do for him I'm there until the end," Williamson wrote.
A Heartwarming Gesture
Wayne was moved by the kindness he received from Greg Beyelia, which brought tears to his eyes and opened his heart. He was impressed that "someone who had been through so much could share still and reach out still and help somebody else.".
The event helped Williamson to begin moving forward and putting the past behind him. In January 2019, he shared a picture of an object he had recovered from the fire, which was incinerated. Williamson wrote, "This was at my work, emotions all over again.". He also changed his profile picture to "Paradise Strong" to show that the community was still strong despite the tragedy.
Paradise is Not Conducive Anymore
Paradise's rebuilding and recovery process has been challenging as many structures were burned down during the wildfire. NPR spoke to some volunteers working towards rebuilding the community in February 2019. One of them, Duane Crowder, said: "We've been staring at these same businesses and these same homes burned down in our neighborhoods for over two months."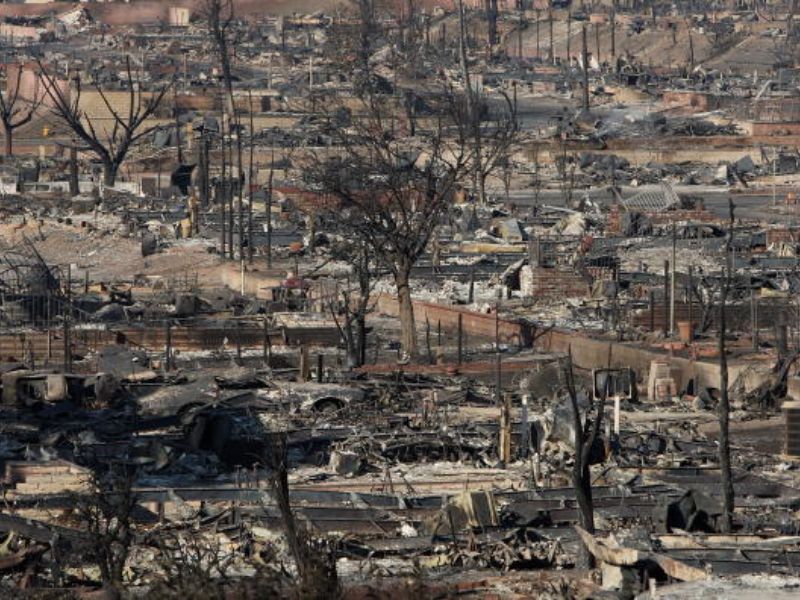 The water supply in the town was also contaminated by the fire, making it unsafe to drink. While an aid station was set up at the Magalia Baptist Church that distributed bottled water to the residents, it is not a sustainable solution. The rebuilding process will take time and effort to make Paradise a livable community once again.
Most People Don't Want To Go Back
The aftermath of a traumatic event, such as a wildfire, can make it difficult for individuals even to entertain the idea of rebuilding their homes. Many survivors also struggle with the emotions of guilt, feeling fortunate that their homes were spared while others were not.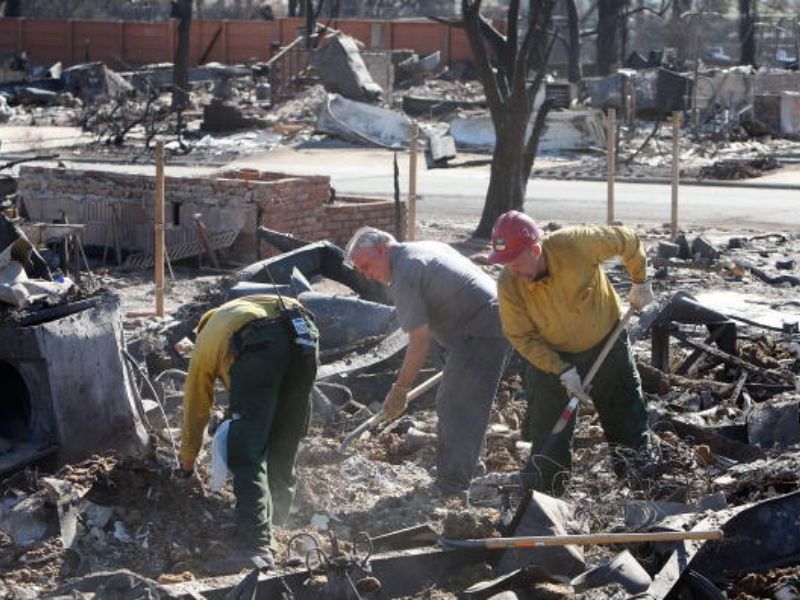 Bob Oslin, a survivor of the wildfire, told NPR, "I don't know if I could sleep well if I woke up at two o'clock in the morning and heard the wind blowing 40 miles per hour and it's 80 degrees out." Another survivor, Brook MacKay, told the L.A. Times in November 2018, "I feel guilty for not being happier that it's still standing, but what use is a home in a destroyed community?"
Some, Want To Rebuild
Rebuilding Paradise is a topic of debate among locals due to the threat of climate change and the potential for more wildfires. The housing authority director Ed Mayer told NPR, "We see these populations coming out of Paradise, they want to stay with their community, they've been here for decades, but really, that's not an option."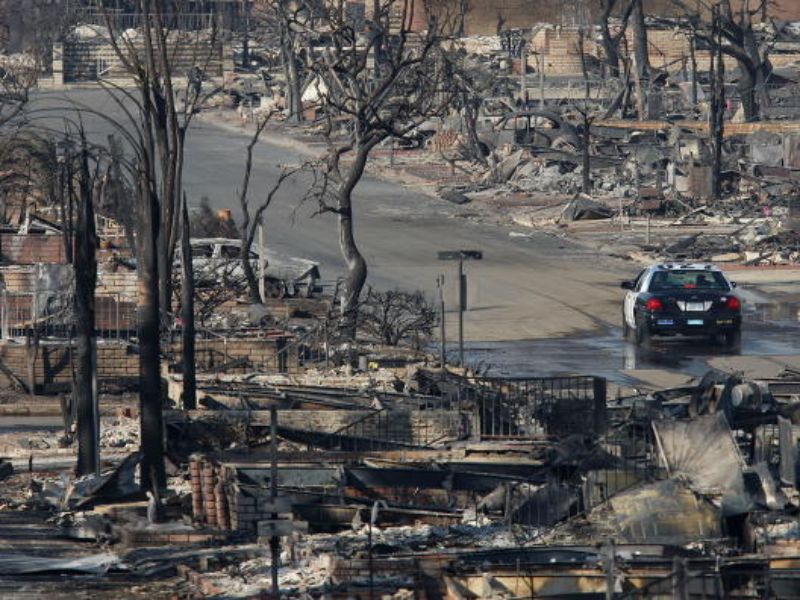 However, those determined to stay are determined to make it work, as evidenced by the first permit for rebuilding a house issued in March 2019 to Jason and Meagann Buzzard, a couple who never considered leaving. Yet, even with this progress, there is still a long way to go, with over 10,000 homes destroyed.
Efforts To Rebuild Are Pretty Expensive
Even with the ongoing debate on rebuilding Paradise, a substantial amount of funding has been allocated towards the effort. A total of $2 billion has been provided by the Federal Emergency Management Agency and the state of California to help bring the town back to life.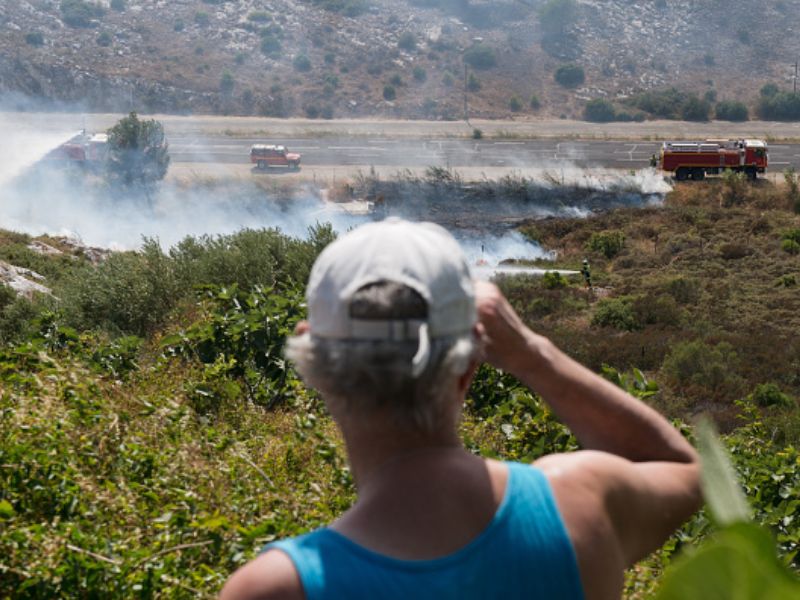 In addition, steps are being taken to prevent a repeat of the disaster, such as using the National Guard to remove dead trees and other potential sources of wildfire spread.
Kindness Always Wins
More than anything else, the loss of the community has deeply affected the individuals who lost their possessions in the devastating Camp Fire. Yet, regardless of the stories, it's difficult for those who have not experienced a natural disaster to grasp them fully.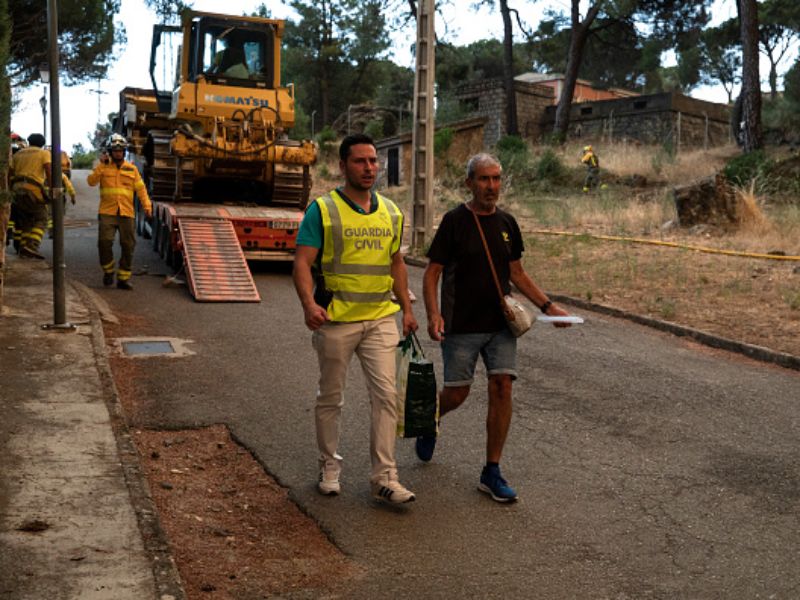 Essential places like schools, shops, and gathering spots have been destroyed. Nonetheless, small gestures of kindness, such as the one given to Wayne Williamson, demonstrate that the sense of community has not been wholly lost. It's a reminder that despite the depredation, there's still hope and humanity left in the affected area.