Unsolved Disappearances Of Celebrities That Continues To Baffle People
For years, the mysterious disappearances of celebrities have captivated the public. Despite widespread recognition and fame, some stars have managed to slip away into obscurity, sparking a search for answers by both their fans and the media.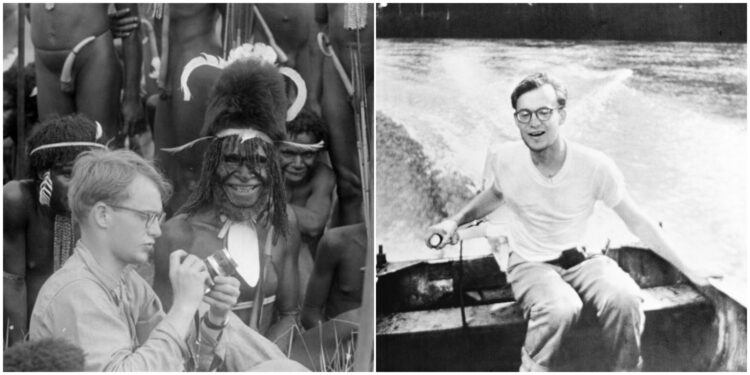 The reasons behind their disappearances vary and often ignite a frenzy of conspiracy and intrigue. Regardless of the explanation, the loss of these famous individuals leaves a void in their respective fields. 
Did Bad Boy Rocker Richey Edwards Stage His Disappearance In 1995?
Richey Edwards, a guitarist and lyricist for the alternative rock band Manic Street Preachers, disappeared without a trace in February 1995 after his car was discovered abandoned near a bridge in England. The rocker was known for his enigmatic and often bleak lyrics, which reflected themes of depression, mental illness, and societal decay.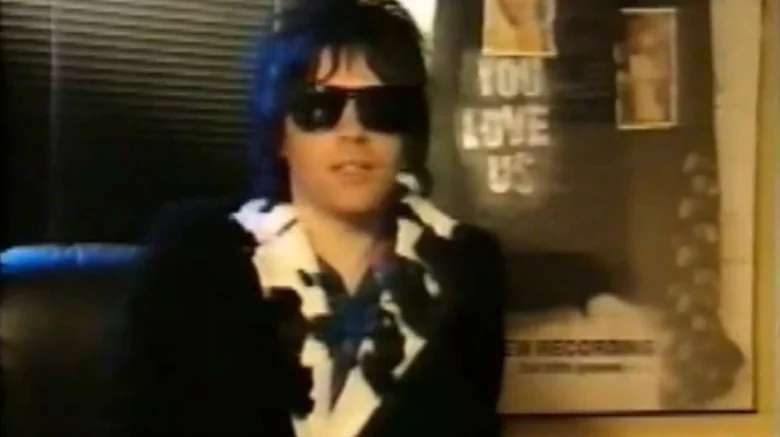 The circumstances surrounding his disappearance remain a mystery. There have even been alleged sightings of the rocker in far-off places over the years–leading some to believe he staged his disappearance. Edwards remains one of the most well-known cases of a celebrity vanishing.
Australia's Prime Minister Harold Holt Never Returned From His Swim In 1967
Harold Holt, the 17th Prime Minister of Australia, disappeared while swimming in Victoria in December 1967. Despite a large-scale search and rescue operation, his body was never recovered, and he was presumed to have drowned.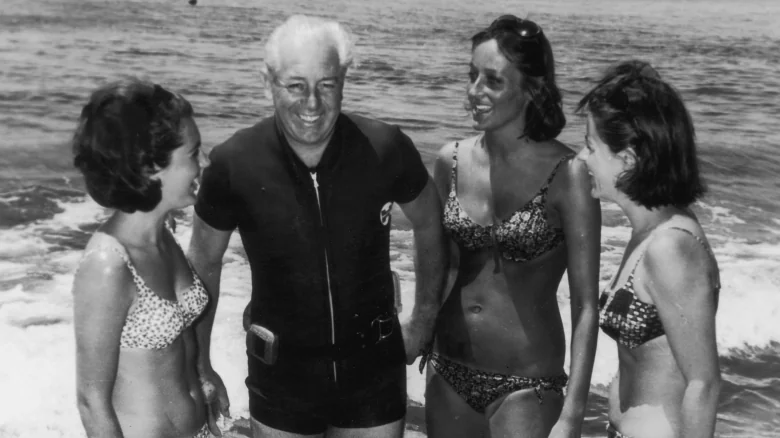 Holt's disappearance sparked widespread public attention and speculation, with some conspiracy theories suggesting that he faked his disappearance or was kidnapped by foreign powers. Despite the speculation, the official cause of Holt's passing remains drowning, and his disappearance remains one of Australian political history's most famous unsolved mysteries.
1950s Musician Connie Converse Left A Note, Then Disappeared In 1974
Connie Converse was a singer-songwriter and musician who vanished in 1974. She was a pioneer of the contemporary folk music scene in the 1950s and was known for her unique, introspective songwriting.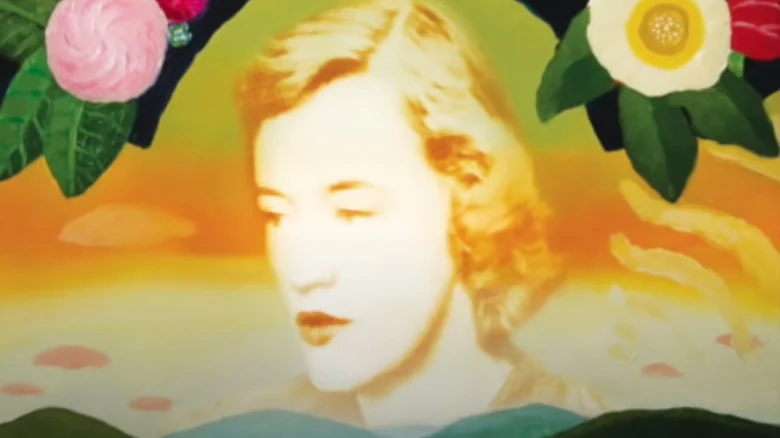 Despite her musical talent and promise, she disappeared at the age of 50 after quitting music and believing herself to be a failure. She left a note detailing her desire to start anew, and her fate remains unknown. Her music was largely forgotten until the early 2000s when a compilation of her music was released, sparking renewed interest in her life and music. 
An Alien Abduction Theory Surrounds Folk-Rocker Jim Sullivan's 1975 Vanishing
Jim Sullivan was an American singer-songwriter who went missing under highly strange circumstances in 1975. He was last seen in New Mexico, where he had stopped while driving to Nashville for what was to be his big break in the music industry.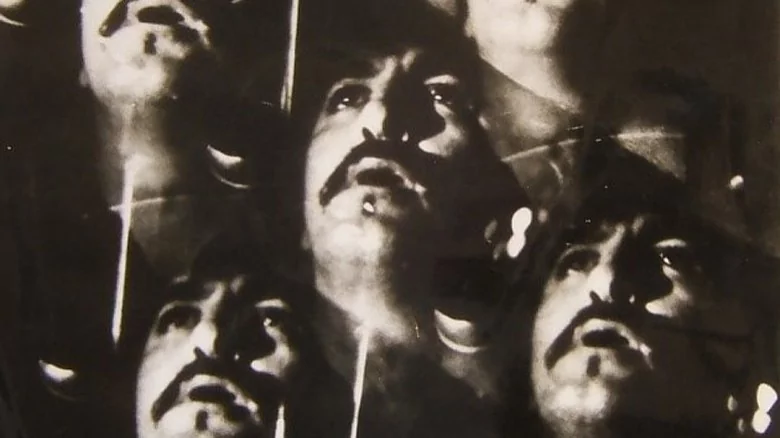 Sullivan was never found, and his vanishing was particularly peculiar owing to the fact that his album titled U.F.O. chronicled a road trip into the desert ending in an alien abduction. This connection fueled rumors that the musician had met the same fate. 
In 1939 Child Prodigy Barbara Newhall Follett Left Her House And Left No Trace
Barbara Newhall Follett was an American writer and child prodigy who disappeared at the age of 26 in 1939. She was known for her writing skills and was touted to be the next great American writer, having published her first novel at the age of 13.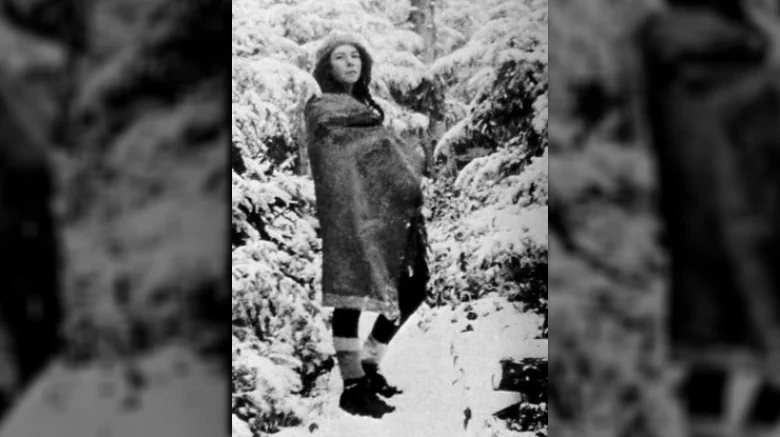 However, after family troubles, she never wrote again after age 16. In December 1939, Barbara left her apartment after a fight with her husband and was never seen again. No trace of the former prodigy was ever found. Sadly most were unaware she had been missing until decades later, and by that point, her name was unfamiliar to most.
Oscar Zeta Acosta, Activist And Longtime Pal Of Hunter S. Thompson, Disappeared In 1974 
Oscar Zeta Acosta, a legendary Chicano activist, was infamous for his excessive substance abuse and was even immortalized as a character in his good friend Hunter S. Thompson's Fear and Loathing in Las Vegas. Acosta vanished in 1974 while visiting Mexico, but his body was never found.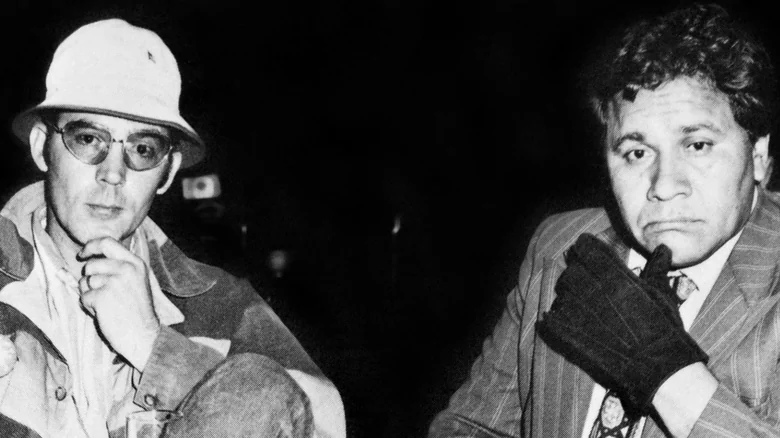 Thompson searched for him but ultimately believed his buddy likely perished. Some speculate he may have suffered a nervous breakdown and subsequently stayed in Mexico, but his disappearance remains in question. 
NBA Star Bison Dele Set Sail For Hawaii In 2002, But Mysteriously Disappeared Along The Way
Bison Dele was an American professional basketball player who disappeared in 2002. He played for several NBA teams under his given name Brian Williams. After leaving his career behind at age 30, he began a life of endless travel and adventure. In July 2002, Bison, his girlfriend, and his brother, along with a captain, set sail for Hawaii in Bison's newly purchased boat.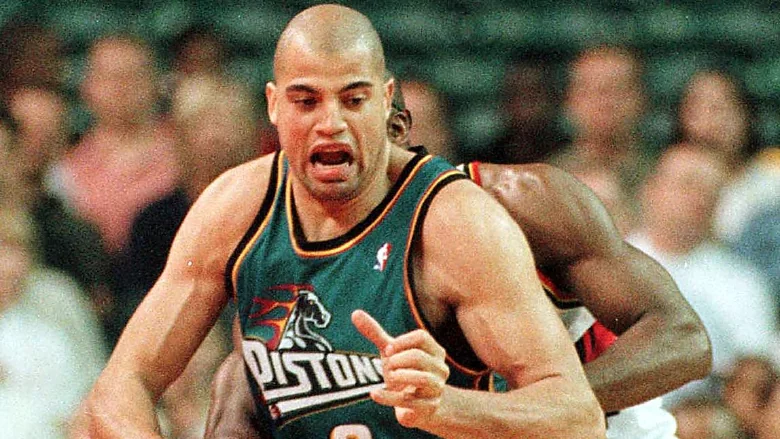 However, they never reached their destination, and only Bison's brother was ever heard from again. Bison's whereabouts remain a mystery as his brother perished soon after, and he was perhaps the last to see Bison and the others alive. 
Troubled Former Harlem Globetrotter Rico Harris' Belongings Found On Roadside In 2014
Rico Harris was a former Harlem Globetrotter basketball player who disappeared in 2014 along State Route 16. Harris had a troubled past with alcohol and was fired from his job as a security guard before leaving for Seattle to stay with his girlfriend.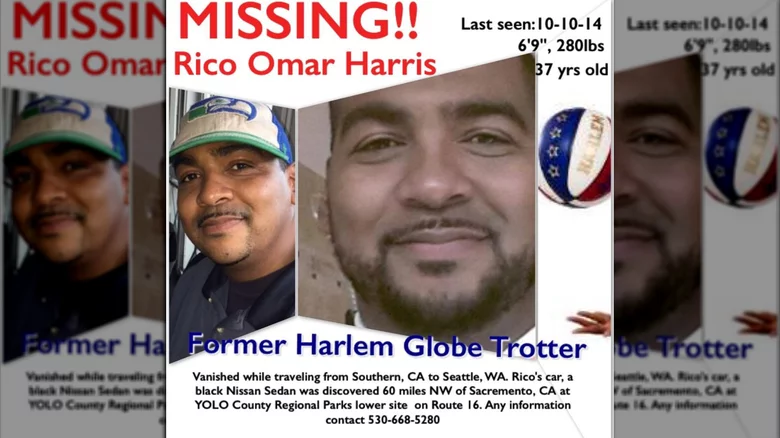 His car was discovered abandoned, and his backpack and phone were also later found, but Harris never was despite several reported sightings and footprints found in the area. It's believed he may have been picked up as a hitchhiker, but ultimately his disappearance remains unexplained.
80s Rocker Scott Smith Washed Out To Sea In 2000 
Scott Smith was the bassist for the Canadian rock band Loverboy, who went missing in 2000. He was last seen with others leaving a marina in California aboard a sailboat bound for Mexico. The group encountered rough weather at sea, with a wave allegedly washing Smith out to sea.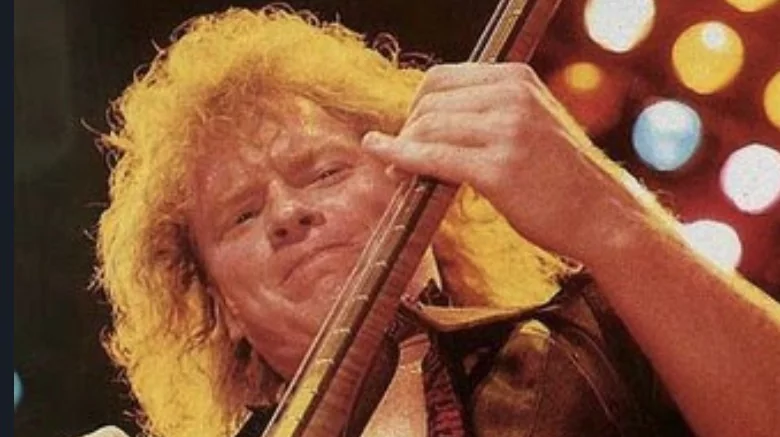 Search and rescue teams arrived a mere 20 minutes later, but they were unable to locate the rocker. His family hired a private search team, but that search was also unsuccessful. Smith's remains were never recovered.
Politician Hale Boggs Investigated JFK's Assassination, Then Disappeared In An Unconfirmed 1972 Plane Crash
Hale Boggs was an American politician and member of the Democratic Party who disappeared while on a flight from Anchorage to Juneau, Alaska, in 1972. The politician famously criticized the explanation of the JFK assassination and investigated it extensively.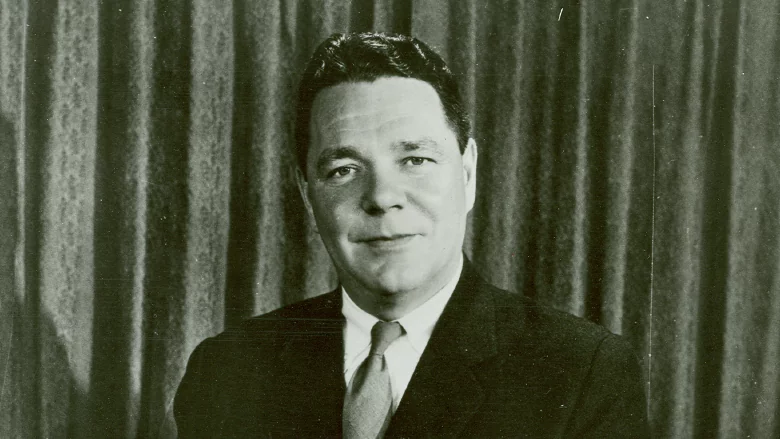 The plane carrying Boggs and others disappeared without a trace, and no wreckage or survivors were ever found. Various conspiracy theories have emerged, including suggestions of foul play and involvement by the government. However, the official explanation is the plane crashed due to inclement weather.
Sean Flynn, Son Of Famed Errol Flynn, Went Missing As A Journalist During The Vietnam War In 1970
Sean Flynn disappeared in Cambodia in 1970. The son of iconic Hollywood actor Errol Flynn, Sean supposedly joined the war effort in part to prove himself as an individual and set himself apart from his famous father.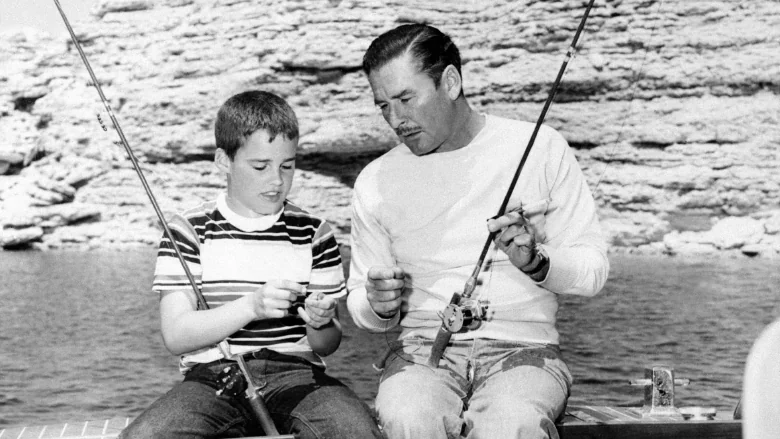 He was covering the Vietnam War for Time magazine when he and another journalist, Dana Stone, went out on assignment and never returned. It is thought they were captured by the Communist forces known as the Khmer Rouge. It is believed that the Khmer Rouge executed them, but their bodies were never recovered. 
World Renowned Author Antoine de Saint-Exupéry Vanished During A 1944 WWII Mission 
Antoine de Saint-Exupéry was a French writer and aviator who disappeared in 1944. He was best known for his classic work The Little Prince and his many adventures as a pioneering aviator. During World War II, he served as a reconnaissance pilot for his native France.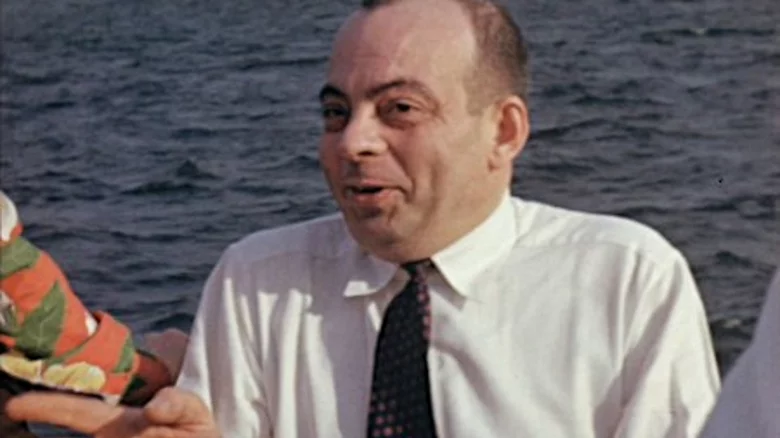 On July 31, 1944, he took off on a reconnaissance mission over the Mediterranean and was never seen again. The wreckage of his plane was discovered in 2000, but there was no evidence of a body. It is believed that he drowned, but some still theorize he survived. 
Rockefeller Family Member Last Seen By New Guinea Tribes In 1961
Michael Rockefeller disappeared in 1961. As the son of Nelson Rockefeller, he was a member of one of America's most prominent families. Young Rockefeller sought adventure away from his life of wealth and fame and embarked on a voyage of self-discovery in the Pacific.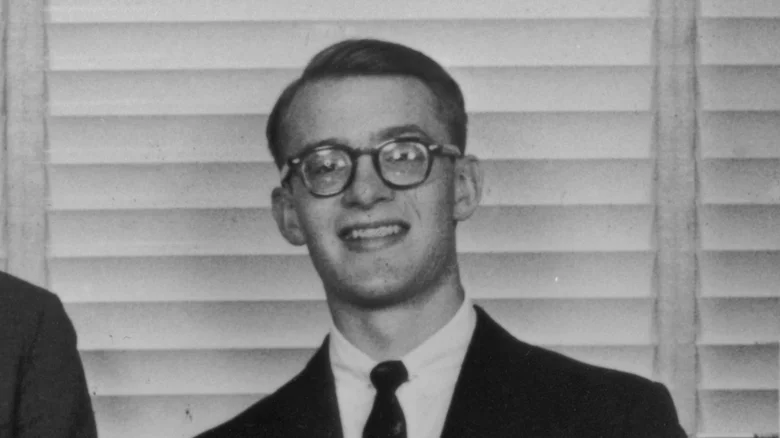 While on an expedition in the Asmat region of New Guinea, he and his companion went missing at sea. Rumors and speculation have persisted over the years, including claims that Michael may have survived and lived among the Asmat people. Other stories contend he was dismembered by local tribes. 
Infamous Historical Figure Theodosia Burr Alston's 1813 Disappearance Is Shrouded In Conspiracy 
Theodosia Burr Alston was the daughter of Vice President Aaron Burr and one of the most prominent socialites of her time. She disappeared in 1813 while on a voyage from South Carolina to New York. It is believed that pirates captured her ship, but the exact circumstances of Theodosia's disappearance are unknown.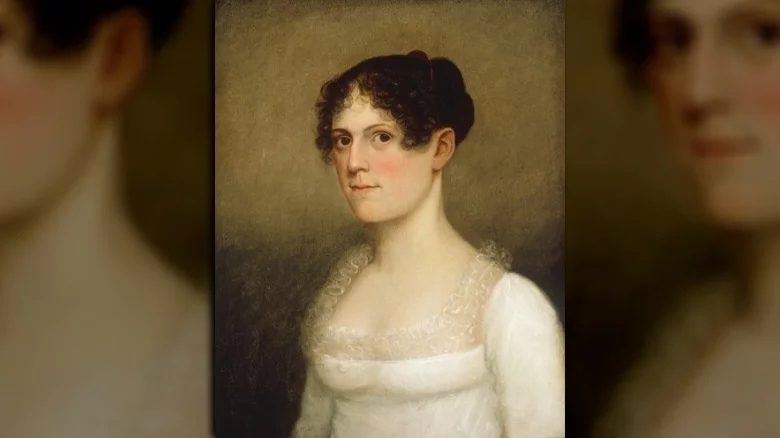 Rumors swirled that she may have survived and started a new life, becoming a pirate's mistress or marrying a Native American. Her disappearance has added to the mystique of one of America's founding families, and she remains a fascinating figure in American history. 
Writer Ambrose Bierce Rode Off Into The Mexican Revolution In 1914, Never To Be Seen Again
Ambrose Bierce was an American writer best known for his satirical style. He disappeared in 1913 at the age of 71. Bierce traveled to Mexico to cover the Mexican Revolution, where he seemingly vanished into thin air.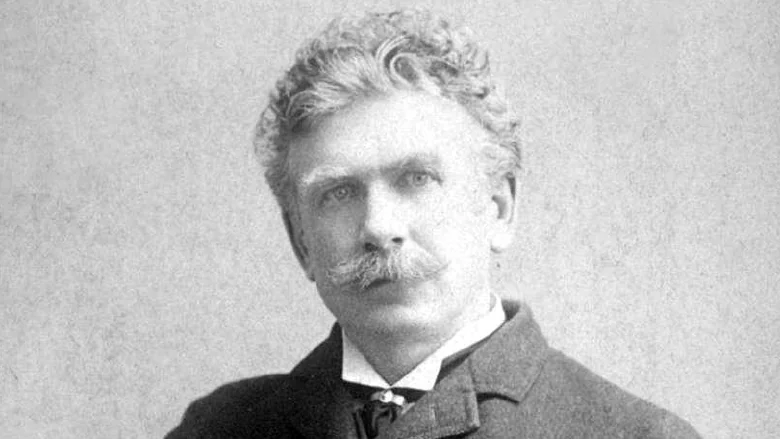 There are numerous working theories on what may have led to his demise, including that he may have ridden with the famed Pancho Villa's forces and met his end or that he was injured and later succumbed to an infection. The opposite is also possible–he fought against Pancho Villa and was captured by his men.  
British Aristocrat Lord Lucan Committed A Terrible Crime, Then Vanished In 1974
Lord Lucan was a British aristocrat who disappeared from London in 1974 after being implicated in taking the life of his children's nanny after mistakenly bludgeoning her instead of his wife. Lord Lucan was identified as the main suspect in the crime and then disappeared without a trace.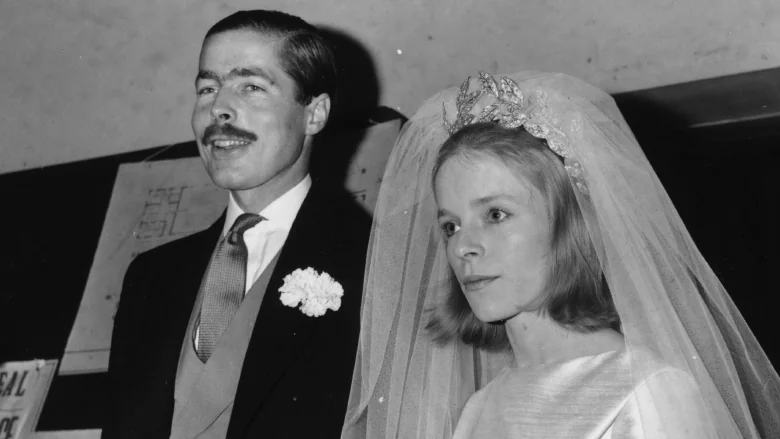 Some theories suggest he drowned himself due to shame, while others suggest he went into hiding in Africa. His son even claims he is living as a Buddhist in Australia. Lucan wasn't legally declared deceased until 1999, and his son was prevented from inheriting his title until 2016.
Socialite Dorothy Arnold Disappeared In Central Park In Broad Daylight In 1910
Dorothy Arnold was an American socialite who was a popular figure in New York City's high society and was the daughter of a wealthy businessman. In 1910, the 25-year-old went missing in the middle of the day in Central Park, never to be seen or heard from again.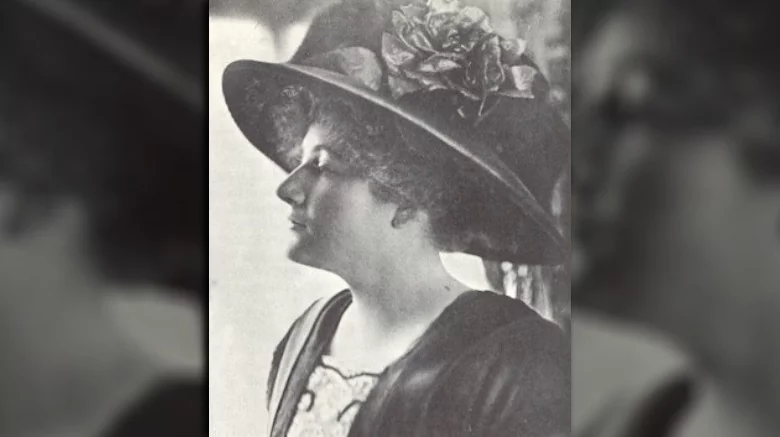 The case was one of the first high-profile disappearances in the US and thus generated significant public attention. Dorothy's personal life consisted of a fraught relationship with her father and an affair with a much older man. Gossip about what happened to Dorothy was varied, and the truth never came to light.
"Sweet Jimmy" Robinson Boxed Against Muhammad Ali, But Has Not Been Seen Since 1979
"Sweet Jimmy" Robinson fought Muhammad Ali in February 1961, solidifying himself in sports history as one of Ali's 50 opponents. Robinson's participation was mere luck as Ali's original opponent didn't show, so the boxer stepped in. The fight was short, and Robinson was soon forgotten until an ESPN reporter, and an autograph collector tried to locate all 50 of Ali's opponents decades later.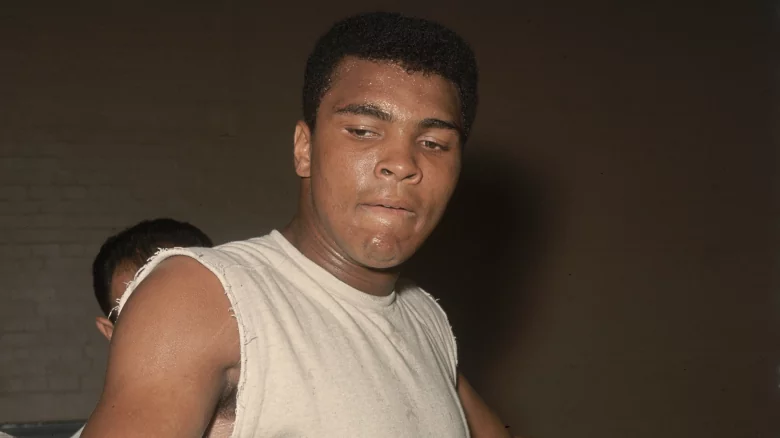 Robinson was the only one they couldn't find, with the last known sighting of him being in 1979, when he was broke and possibly dependent on alcohol, living on veteran benefits. His current whereabouts or if he is still living are unknown.
In 2011 Swedish Director Daniel Lind Lagerlöf Disappeared While Scouting An Island For A Film
Daniel Lind Lagerlöf was a Swedish writer and director known for his work on Vägen ut, Hans och hennes, and Beck – Annonsmannen. He disappeared while scouting locations for an upcoming project in the wild and remote Swedish island of Tjurpannan in 2011.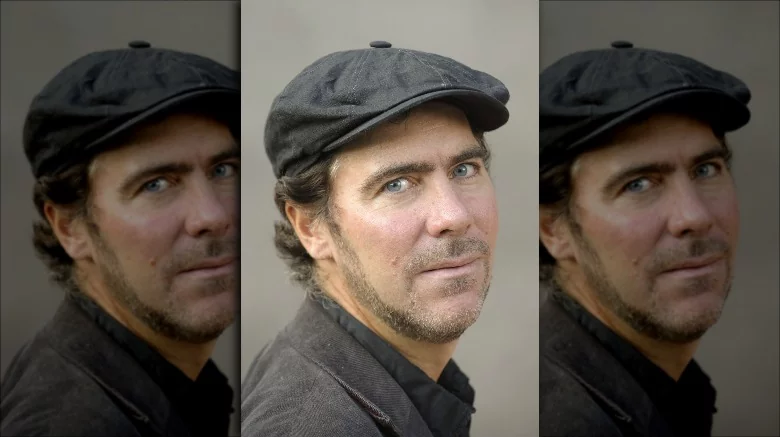 He intentionally separated from his friends to explore on his own and was never seen again. It's possible he fell or jumped into the water surrounding the island, but no remains have been found, and he remains officially missing, his final fate unknown.
Poet Weldon Kees' Car Found By The Golden Gate Bridge In 1955
Weldon Kees was an American poet who spent decades just out of reach of fame. When he disappeared in 1955, it was known that he struggled with his mental health in relation to his lack of literary success.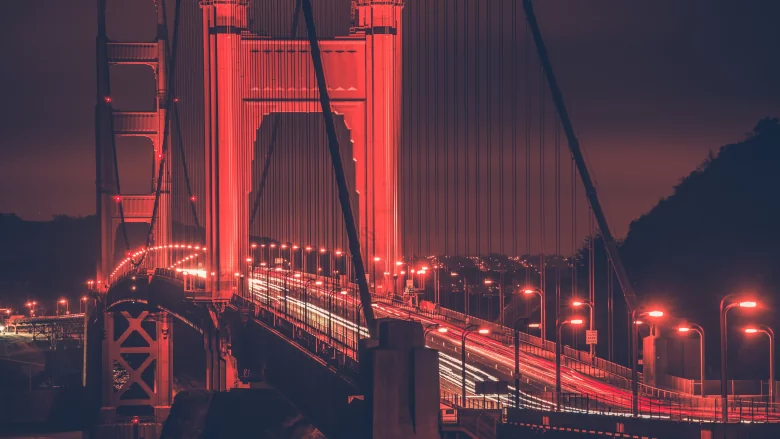 In July 1955, Kees's car was found abandoned near the Golden Gate Bridge, and he was nowhere to be found. Many believe the poet jumped from the bridge. Still, others consider the possibility he fled to Mexico to begin a new life.
Famous Activist Zahir Raihan Searched For His Missing Brother Only To Go Missing Himself In 1972
Zahir Raihan, a novelist from East Pakistan (now Bangladesh), became famous in 1971 with his documentary depicting the plight of refugees during the Bangladesh Liberation War. In January 1972, Raihan went missing while searching for his missing brother, who was also an intellectual abducted before the war's end.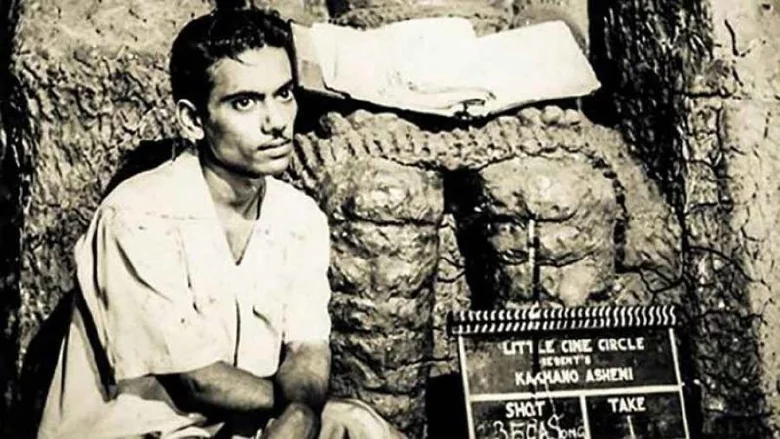 It's widely believed both brothers met their end because they supported Bangladeshi independence. In 2013, a Bangladeshi court convicted Chowdhury Mueen-Uddin for possible linked crimes, but the trial faced political bias, and Mueen-Uddin has not been extradited from Britain. As a result, Raihan's fate remains unknown.
Breakout Chinese Actress Fan Bingbing Went Dark In Her Home Country In 2018
Fan Bingbing suddenly disappeared from the public eye in 2018.  As one of China's most popular and highest-paid actresses, this sudden absence from the media sparked widespread speculation and concern among her fans and the entertainment industry. It later came to light that Chinese tax authorities were investigating the star for alleged tax evasion.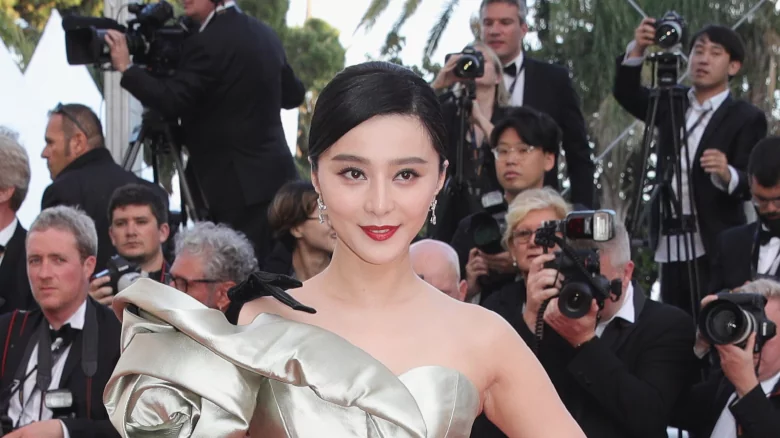 The incident caused uproar in China and brought attention to tax avoidance in the entertainment industry. Fan's disappearance and subsequent reappearance with an apology after several months generated much media coverage and sparked discussions about power and influence in her home country.
The Notorious 1937 Disappearance Of Amelia Earhart Still Baffles The World 
Amelia Earhart was an American aviator who was last heard from on July 2, 1937, while attempting to become the first woman to fly around the world. She was a well-decorated flying phenom who continues to captivate and inspire people to this day.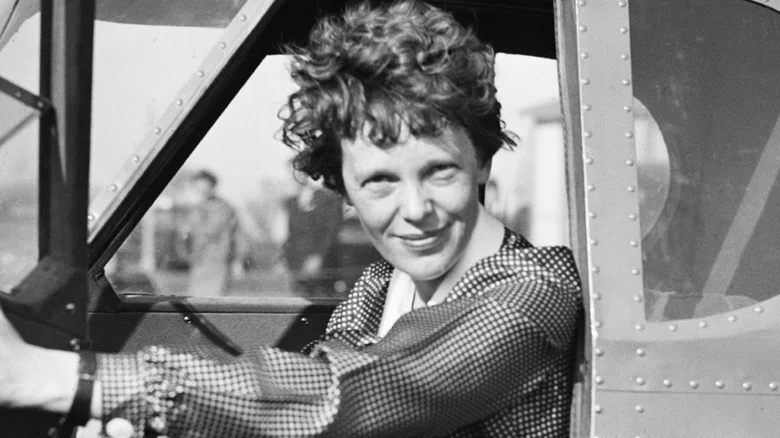 Unfortunately, she and her navigator Fred Noonan lost contact in the Pacific during their journey and were never seen again. An ambitious joint search effort did not reveal any clues, making Amelia Earhart's disappearance one of the greatest aviation mysteries of all time.
Musician Glenn Miller Went Missing Over The English Channel On His Way To Perform For Troops In 1944
Glenn Miller was an American big-band leader and trombonist who disappeared during World War II. He was one of the most popular and influential musicians of the era and was known for hit songs like "In the Mood" and "Fools Rush In."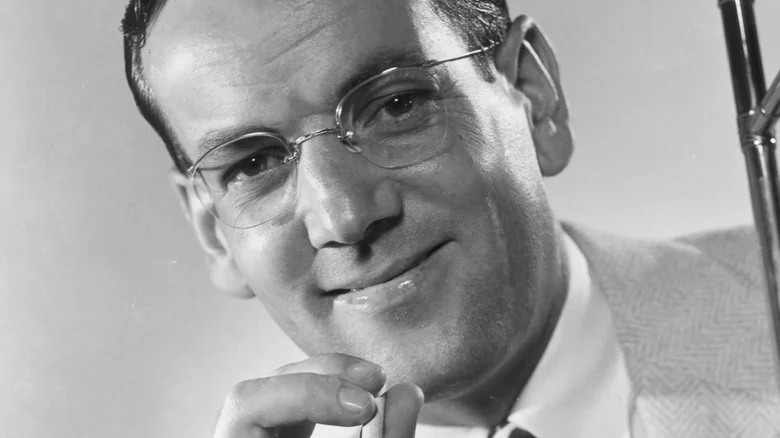 On December 15, 1944, Miller was flying from England to Paris to perform for American troops when his plane disappeared. No sign of Miller or the plane was ever found. The plane likely crashed into the English Channel after being shot down by enemy fire or suffering from mechanical failure.
Jimmy Hoffa's Infamous 1975 Vanishing 
The infamous Jimmy Hoffa was an American labor union leader who disappeared on July 30, 1975. He was the president of the International Brotherhood of Teamsters, a large and powerful union. Hoffa was last seen in the parking lot of a restaurant in Michigan.
His disappearance remains one of the most infamous unsolved crimes in American history. Theories have been put forward over the years, including him being taken out by the Mafia, put into witness protection, or buried under a baseball stadium. However, none of these theories have been definitively proven.