The Most Popular Wedding Song the Year You Were Married (From the '70s to the 2000s)
Music has a special way of transporting us right back to a specific time, place, and feeling. Wedding songs are especially powerful in this way.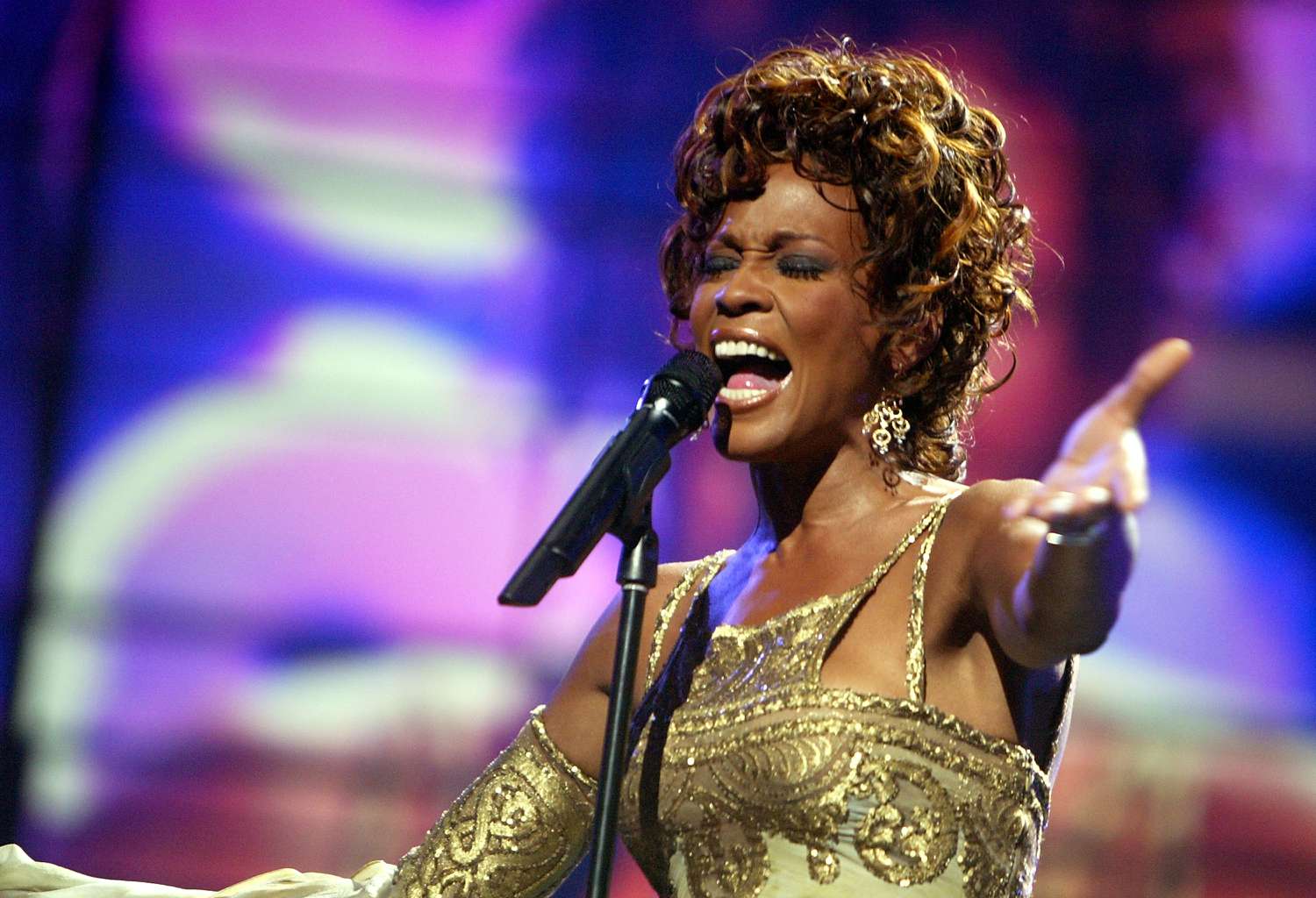 And while music has changed a ton over the years, the nostalgia we feel when we hear certain songs never fades. Take a little trip down memory lane and check out which wedding song was most popular the year you got married.
1970- "Signed, Sealed, Delivered (I'm Yours)"
If there's an artist whose songs fit the wedding vibe perfectly, it's Stevie Wonder. Among all his popular releases, "Signed, Sealed, Delivered (I'm Yours)" has a special place in people's hearts as a song that symbolizes eternal love and commitment.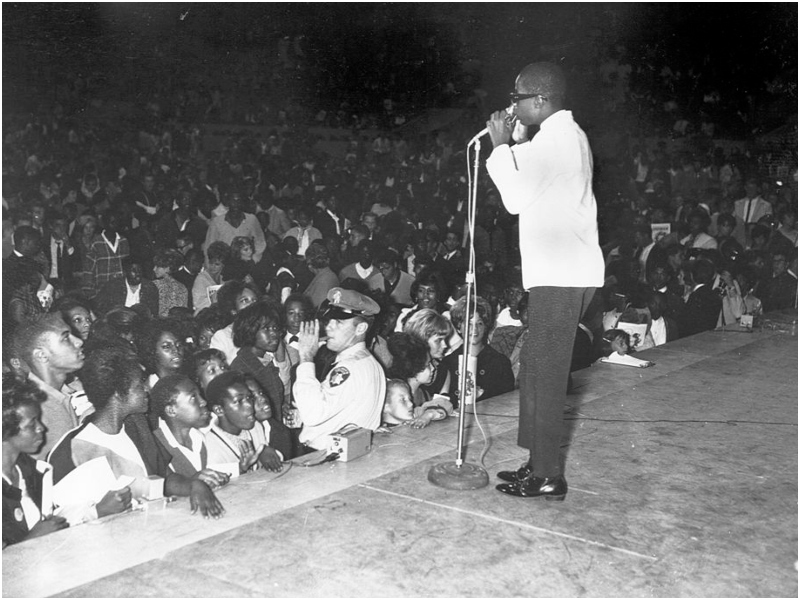 Interestingly, the soulful number was the first Wonder produced on his own and the first time he used a female backup singers group for his song. Even to date, it is played while introducing the bride and the groom or to kick off a dancing session.
1972 - "Let's Stay Together"
The best wedding pick would be a song that would speak of unconditional love that lasts through good times and bad times. Al Green's "Let's Stay Together" expresses this sentiment beautifully, and his smooth voice makes it even more romantic. He released it in 1972, and it became quite a rage at weddings that year.
You'll be surprised to know that Green had made 100 versions of the song and wasn't really satisfied with the final one. His record producer Willie Mitchell convinced him to release it.
1973 - "Crocodile Rock"
Throughout the '70s, wedding invitees never missed out on grooving to Elton John's "Crocodile Rock." the catchy number became Rocket Man's first hit single in the U.S. A fabulous song to dance to no matter the occasion, it's especially well-suited for weddings.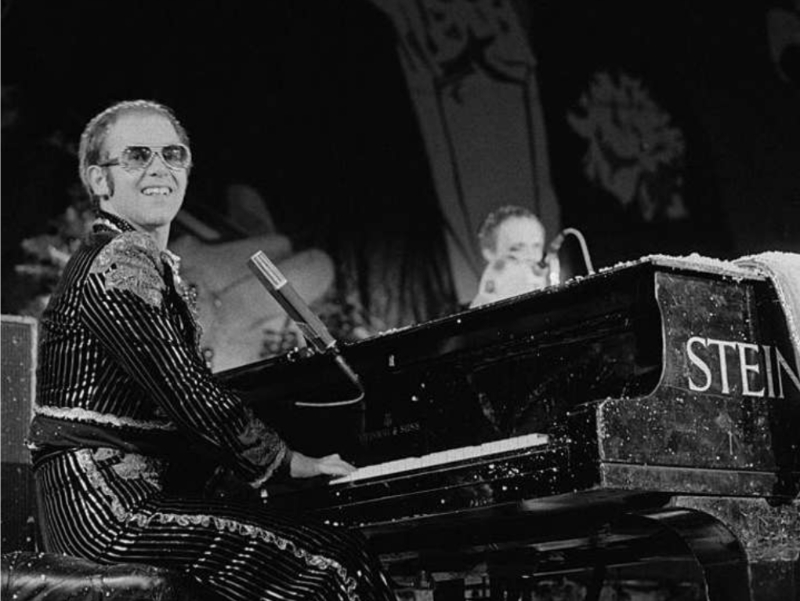 Sir Elton had so much fun with the song while recording; he infused it with his infectious vibrant persona. Unsurprisingly, the number is still the top pick at weddings where friends and family love to gather around the bride and the groom and dance the evening away.
1974 - "Sweet Home Alabama"
You know the wedding guests are in their best element and enjoying the event when singing along to the songs. "Sweet Home Alabama" is that compelling number by the legendary rock band Lynyrd Skynyrd. The classic rock song has been a southern staple since it was released in 1974.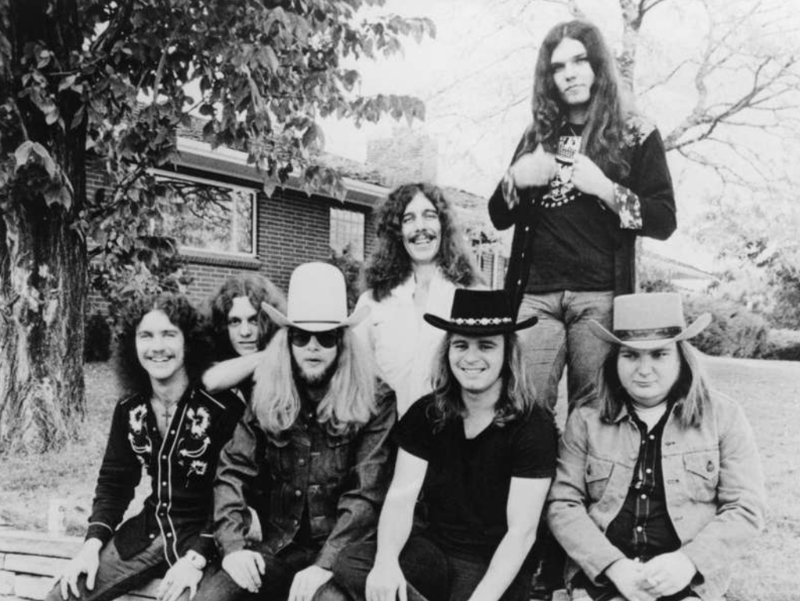 The song called out a few famous names, including Neil Young, and the hidden meanings behind the verses also added to its popularity. People fell in love with it, and almost everyone who married during that decade played it at their wedding.
1975 - "The Hustle"
Everyone who wanted their wedding to be celebrated with dance and music galore opted for "The Hustle" in the late '70s. It remains a popular pick during marriage parties because people could let down their hair and make the insanely popular hustle dance moves without restraint.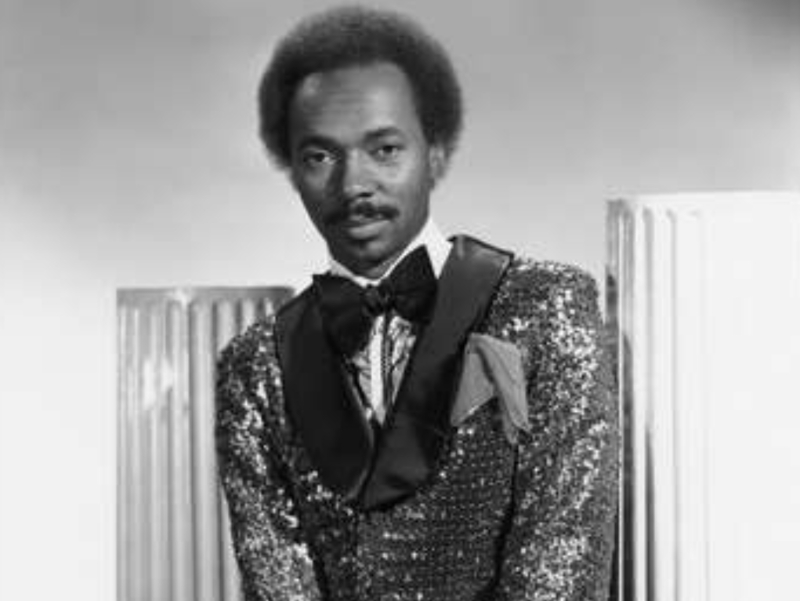 It is a musical masterpiece by Van McCoy that remains evergreen and was responsible for spearheading the thrilling dance movement similar to the '30s swing dancing era. Primarily instrumental, the disco song has only three words – "Do the Hustle."
1976 - "Dancing Queen"
"Dancing Queen" by the Swedish pop group ABBA reigned the charts when it was released in 1976 and continued to make its way into everyone's heart. We are sure the Europop disco number graced many wedding ceremonies that year and continued for decades.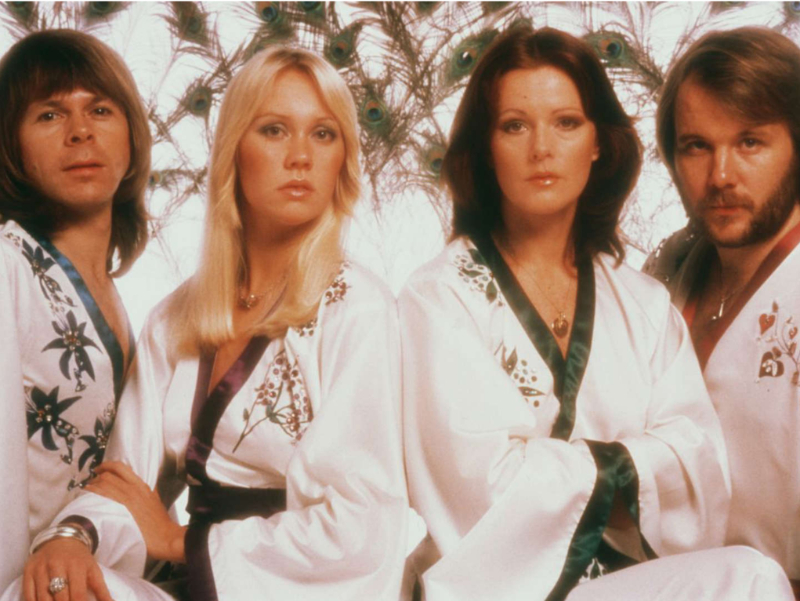 It was the lead single of their fourth album Arrival. It's quite fitting that the group performed the song live for the first time at the grand pre-wedding gala of King Carl XVI Gustave and his betrothed Queen Silvia of Sweden.
1977 - "How Deep Is Your Love"
The song that made it to everyone's wedding playlist in 1977 was "How Deep Is Your Love" by Bee Gees. Even though the pop ballad became an instant hit, it gained further popularity once it was included in the soundtrack of the famous movie Saturday Night Fever.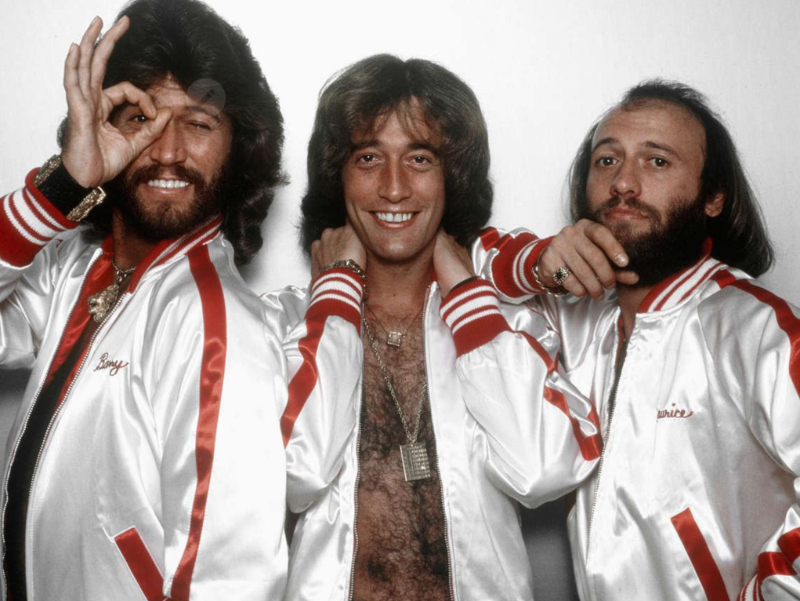 Lively and exciting, it's a perfect song choice for the first dance of the bride and the groom. It's a classic melody that celebrates love, and what fitting venue to play it at than at someone's wedding?
1978 - "Wonderful Tonight"
How can we not mention songs sung by Eric Clapton when celebrating everlasting unions? He wrote the lyrics of "Wonderful Tonight" one evening in 1976 while waiting for his beloved Pattie Boyd to get ready for dining out. The romantic number was released two years later.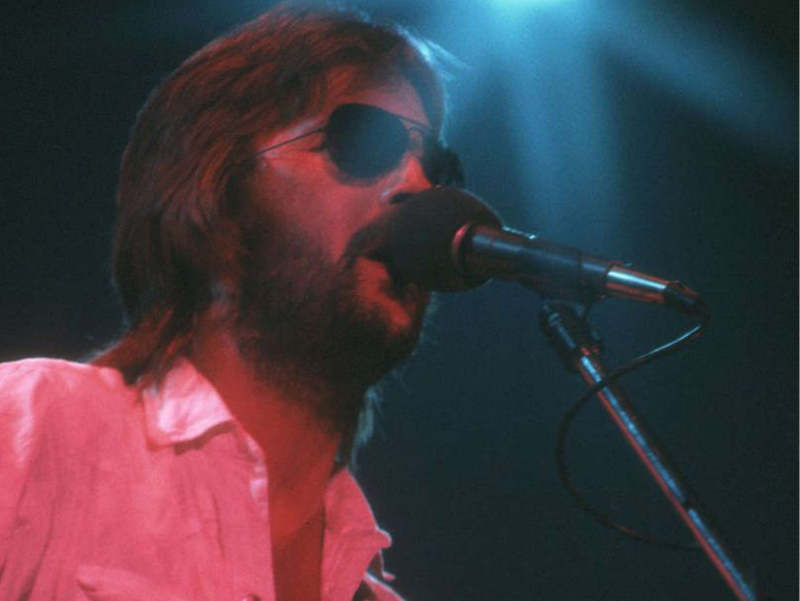 The lyrics come from the heart of a man passionately in love with his woman, and many opted for this song to play at their weddings. Interestingly, the day after Eric married Pattie, he sang it to her on stage at a concert.
1979 - "What I Like About You"
When "What I Like About You" hit the airwaves in 1979, it immediately became a cult classic, and while it didn't appear on The American Top 40 chart, it debuted at number 49 on the Billboard Hot 100. The song is widely considered the most memorable rock song of the '80s and propelled The Romantics to international fame.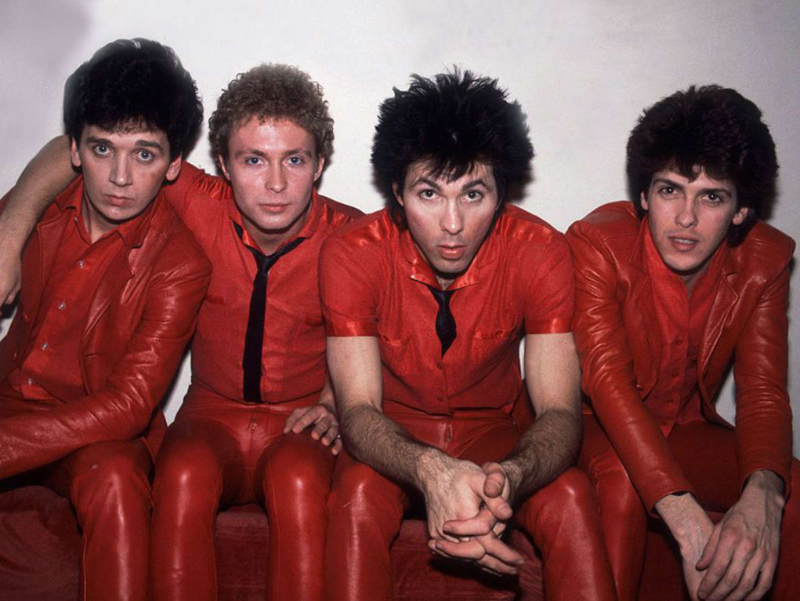 "What I Like About You" is as catchy as it can be, with a repetitive hook that one can sing along with their partner – "That's what I like about you."
1980 - "I'm Coming Out"
"I'm Coming Out" is widely considered an anthem within the LGBTQ community, and it all makes sense as the song's origin stem from drag queen outfits. When Chic band founders Bernard Edwards and Nile Rodgers saw three drag queens dressed as Diana Ross, they wrote the song to appeal to the singer's gay audience, and it became a massive hit.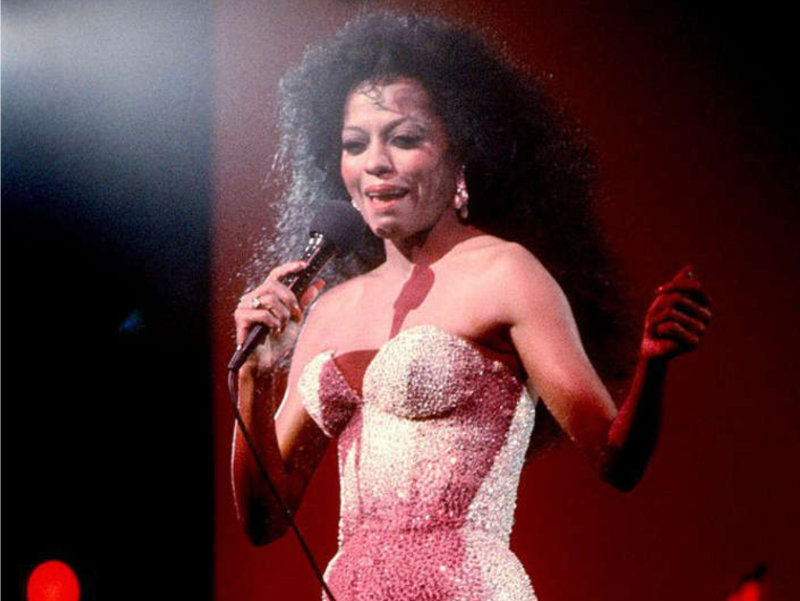 Diana put in her mellifluous voice, and if you have listened to it, you can agree it's one song you cannot help but dance along to.
1981 - "Endless Love"
"My love, There's only you in my life, The only thing that's right" – that's the opening stanza of the legendary love song "Endless Love" that ultimately makes you want to hold your person close and sway away. Released in 1981, the duet by Lionel Richie and Diana Ross immediately became a classic.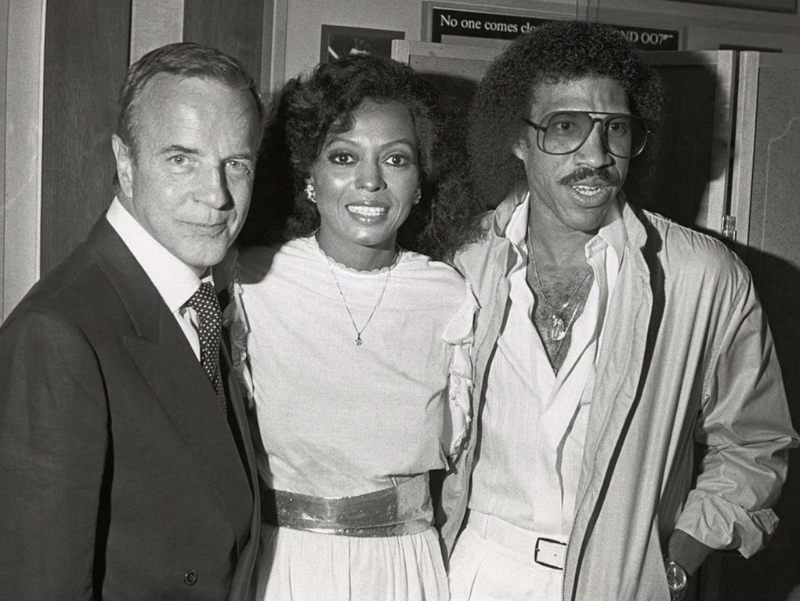 To date, the hit is one of the greatest love songs of all time, and we bet you've heard it being played in wedding ceremonies. That's all understandable because who can say no to such a beautiful piece of music?
1982 - "Open Arms"
1982 was a fantastic year musically; a lot of hit songs hit the airwaves, and it all began with "Open Arms" by Journey. The song's central theme is forgiveness, and what better way to start the year than by being on good terms with your loved ones?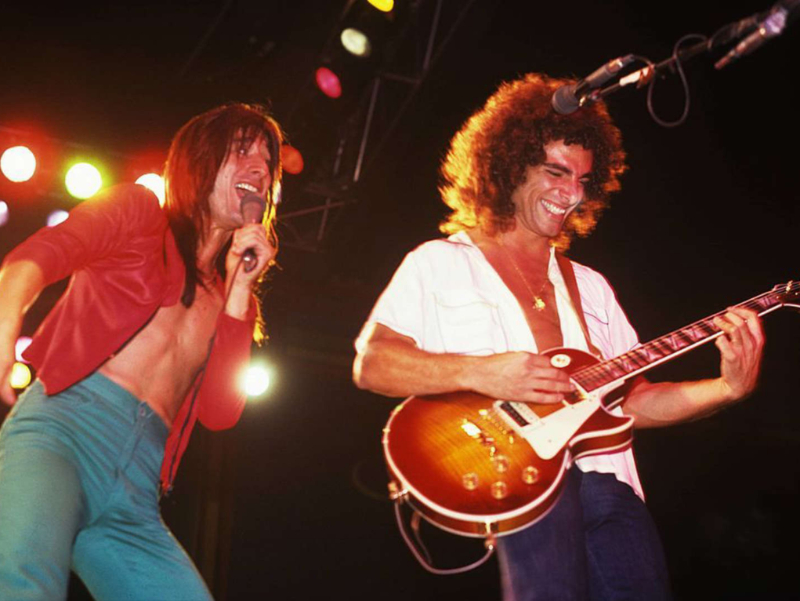 The song is still as emotional and impactful as it was when it was released in 1982, and if you tied the knot that year, we bet this is among your joint playlist.
1983 - "Girls Just Wanna Have Fun"
Sometimes an artist releases two songs that you'd think might surpass each other, but in Cyndi Lauper's case, it was an instance of equal popularity. The singer's "Time After Time" and "Girls Just Wanna Have Fun" were released the same year, but it's the latter that was mainly used at parties.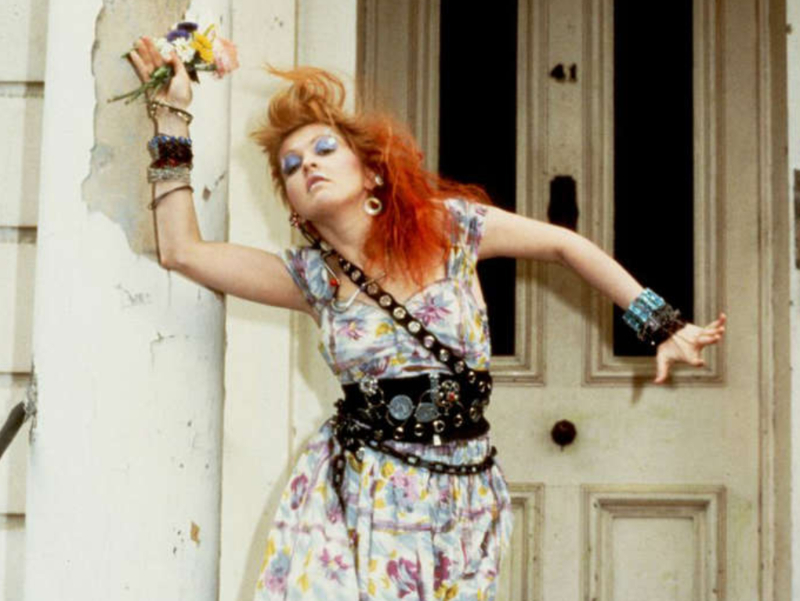 Girls worldwide understandably loved the tune; it became an anthem within female circles whenever they went out. We don't think there's anyone who sat through the song without standing to dance.
1984 - "Footloose"
Before the Footloose film wowed the masses worldwide and got people dancing, the song by the same name by Kenny Loggins had people dancing in the '80s. The song is the ultimate call to let go for a while, and it was used in weddings quite a lot when it was released.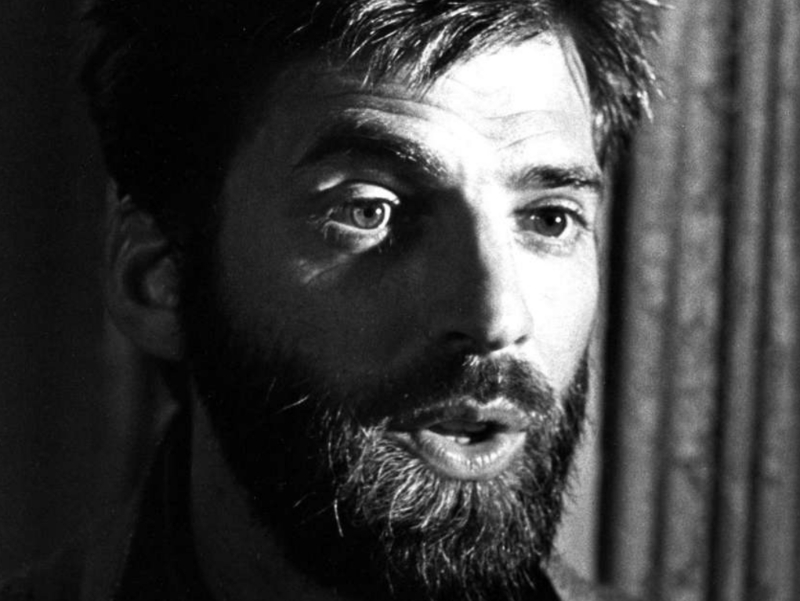 The younger folks might recognize it from the movie, but the older people will undoubtedly remember how they used to bop to the hit song back in the day whenever it came on.
1985 - "Can't Fight This Feeling"
REO Speedwagon etched its name in the music history books when they released "Can't Fight This Feeling" which peaked at the number 1 spot on the Billboard Hot 100 chart, where it remained for three consecutive weeks. The rock song is about two people who know they're more than friends, making it the go-to tune for newlyweds.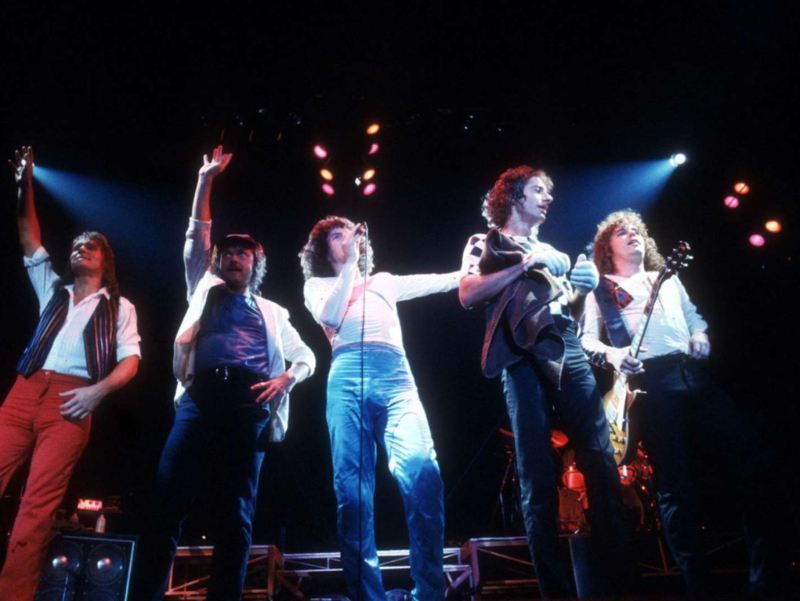 The music features mind-blowing lyrics that appeal to lovers and best friends alike, and it makes sense that many people use it as their first dance song.
1986 - "In Your Eyes"
Another song that became known for appearing in a blockbuster film is "In Your Eyes," which was used in "Say Anything," a critically acclaimed movie that was loved by fans and critics alike. The Peter Gabriel hit was quite popular when it was released in 1986 and featured heavily in wedding ceremonies.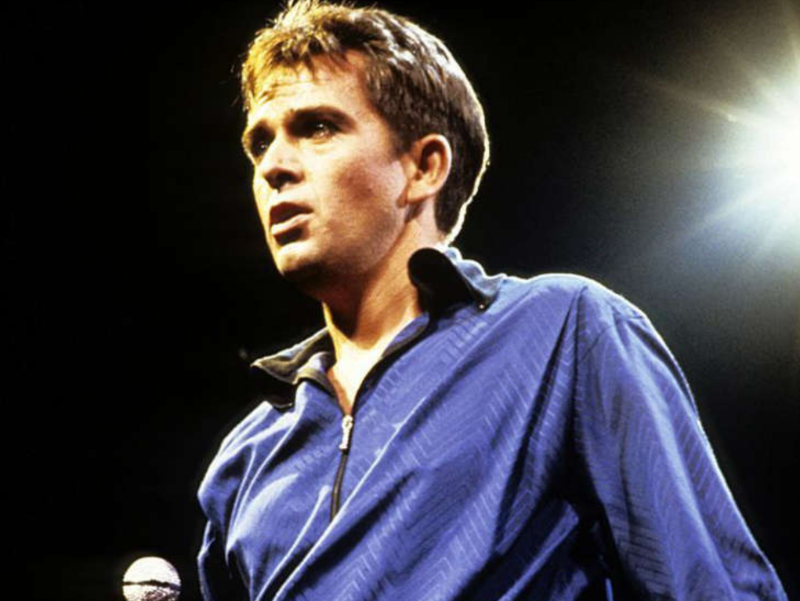 With lyrics like "In your eyes, I wanna touch the light, the heat I see in your eyes," it's easy to see why many couples wanted to play the song at their nuptials.
1987 - "I've Had the Time of My Life"
When Bill Medley and Jennifer Warnes made this song, they knew what they were doing. From the lyrics to the beats, this song makes you want to get married. The music has been a hit at many wedding receptions, so it's no surprise it makes us feel some butterflies.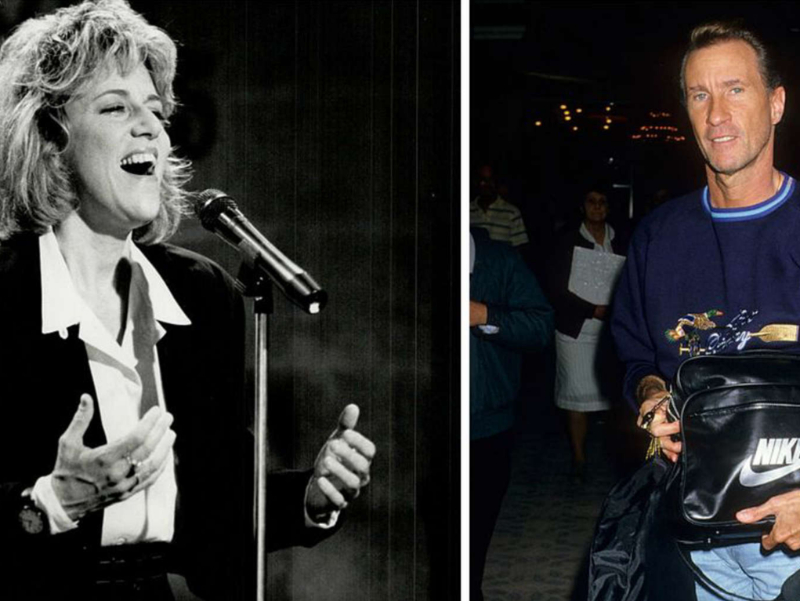 The tune became an instant classic after appearing on the track list in Dirty Dancing. With the type of songs most labels and artists release these days, we wonder if this song will get some competition in the near future.
1988 - "I Wanna Dance with Somebody"
There are many reasons why Whitney Houston is revered as a vocal and entertainment powerhouse. From her sultry vocals to her stage presence, the singer knew how to rile us up. Nothing in her massive catalog makes us want to hop on the dance floor like this 1988 track.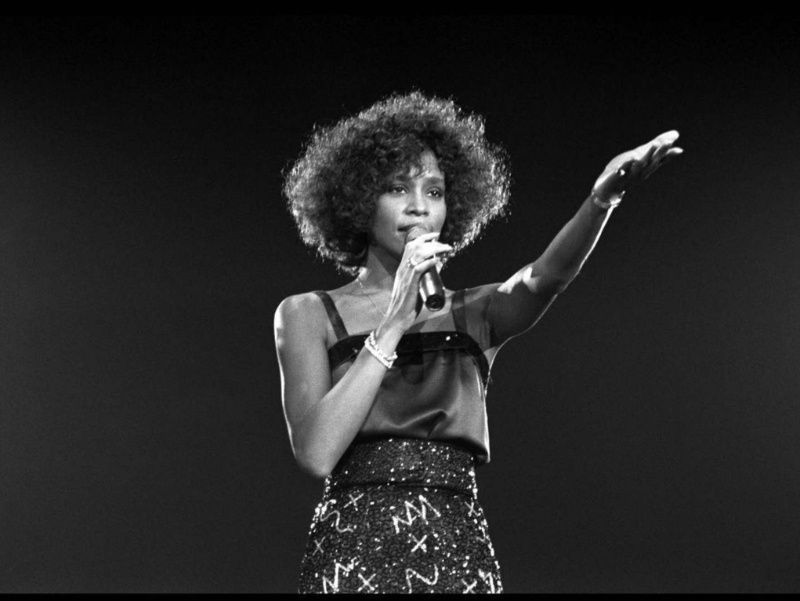 "I Wanna Dance With Somebody" is a timeless song. Every time this bop comes on, people are forced to hit the dance floor. This is one of those songs couples can't wait to rock during their wedding. 
1989 - "Have I Told You Lately"
For the slow dancers, Van Morrison is the man for you. This musician knows how to get anyone in the mood. One of his most famous tracks is "Have I Told You Lately," and the jam is a massive hit.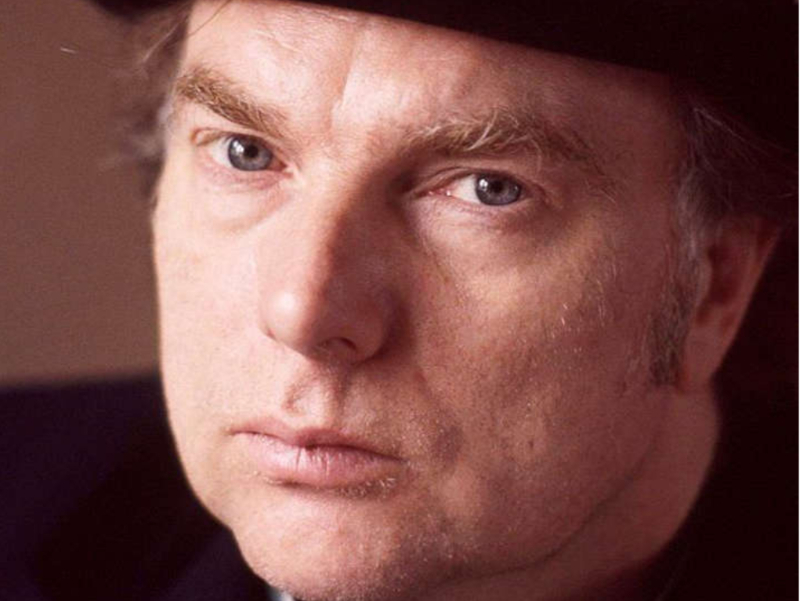 This track has cemented almost every ballroom moment, and it's far from done. Believe it or not, your grandparents or parents probably had their first dance as a married couple to this. One can't help but find their loved one and waltz to the tune each time the song hit the airwaves.
1990 - "U Can't Touch This"
MC Hammer nailed it on the head when he released "U Can't Touch This." He even came up with a good dance for the track, making for a full-circle moment. Fans have loved it since its release in 1990, and it has become a solid pop-culture reference.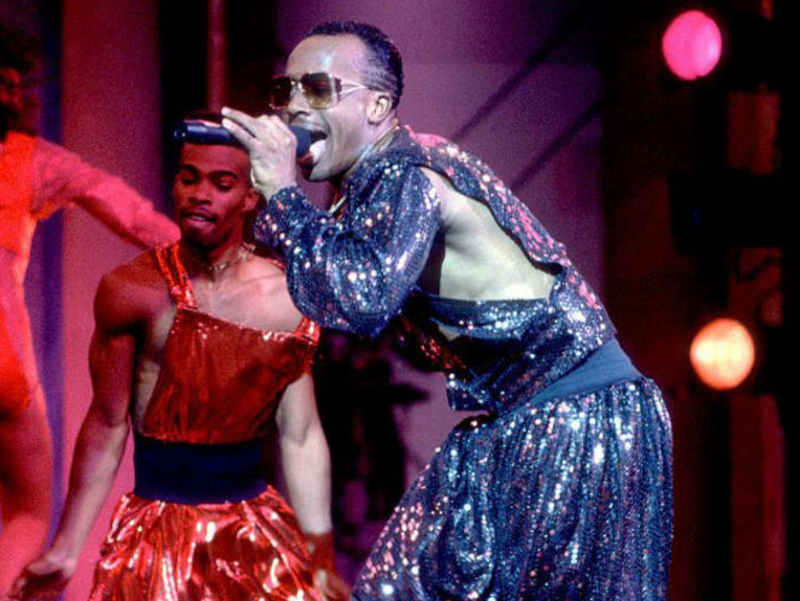 Yes, it's been over three decades since it came out! You know a song is great when it has withstood the test of time and survived several generations of pop culture. We wonder how MC Hammer came up with this magic.
1991 - "When a Man Loves a Woman"
Love is a beautiful thing, and according to Michael Bolton, when a man loves a woman, something special is about to happen. This song is so great that many people have done covers for it.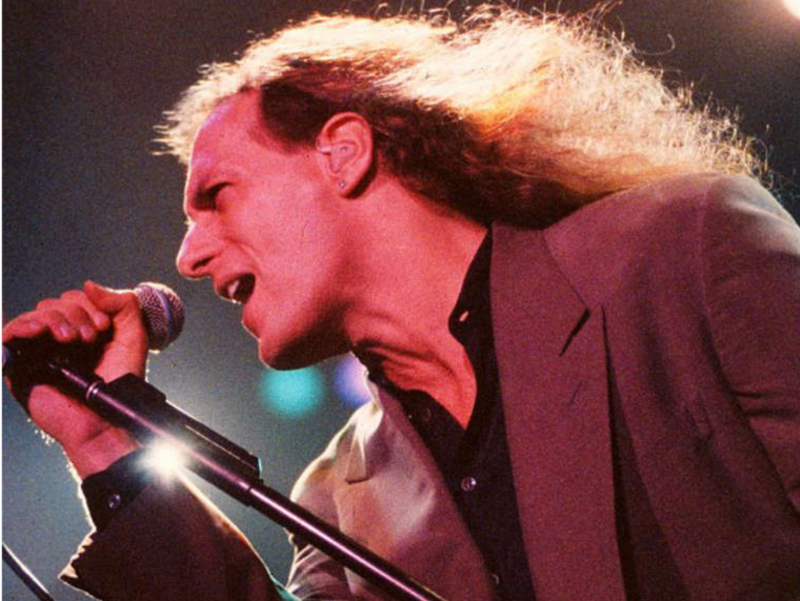 Michael gave us a masterpiece that will outlive us all. It captures the essence of a man in love and it explains what it means to love a lady. If you're ever in doubt about your feelings, put this track on replay, and you won't regret it one bit.
1992 - "I Will Always Love You"
The queen makes an appearance once more on this list with the legendary "I Will Always Love You." Whitney Houston did the thing here by hitting notes we only hear in opera performances. At one point, every one of us tried matching Whitney's prowess in our living rooms, much to the chagrin of our neighbors.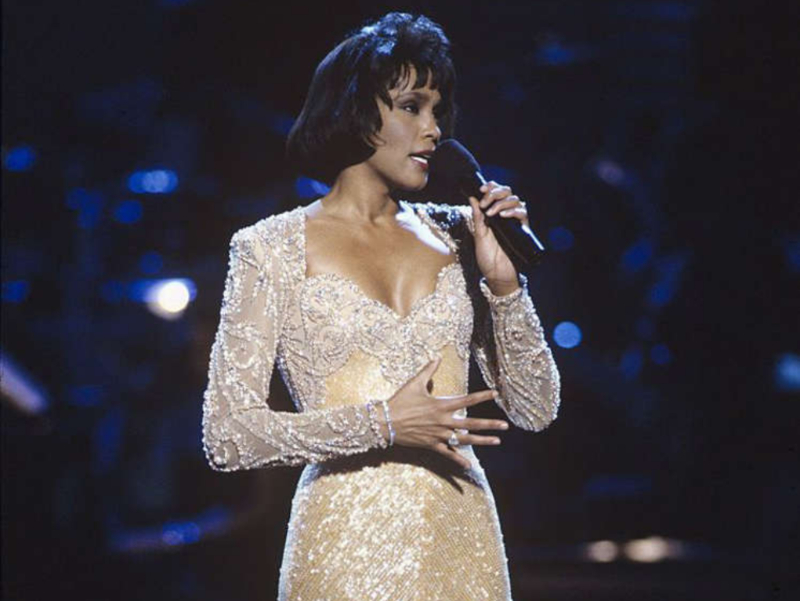 At wedding receptions, it's sacrilege not to play this track and give the guests a chance to unleash their inner Houston. She gave us gold, and we can't help but marvel at her talent.
1993 - "I Swear"
John Michael Montgomery became a familiar voice in many wedding ceremonies after releasing this lovely track. Of course, we are referring to "I Swear," and let's say nothing quite captures the vibe of a wedding ceremony like these lyrics.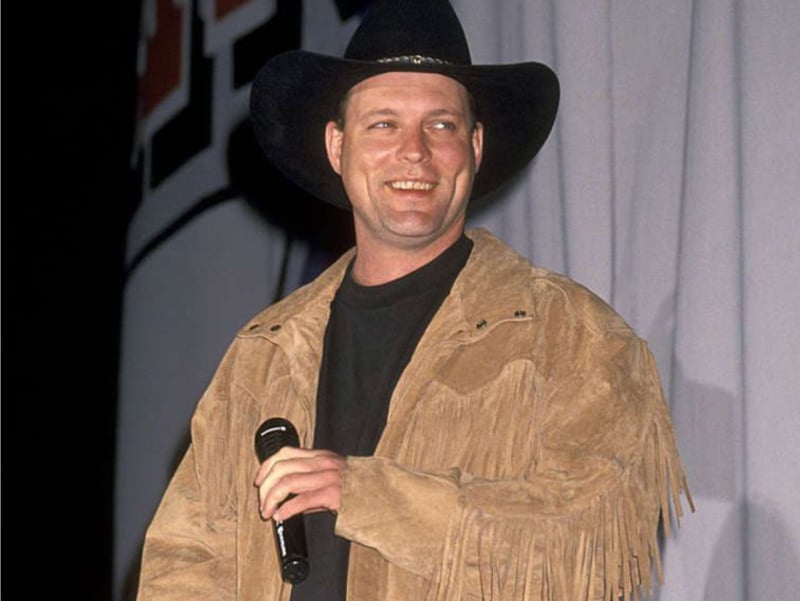 The penmanship makes you wonder who loved John so right, and honestly, we all want some of that love. These days, the streets are cold and unforgiving, but "I Swear" makes us believe in love and relationships. Certainly, people in the '90s enjoyed this song, and unsurprisingly, many others still adore it.
1994 - "Kiss From a Rose"
For most people, "Kiss From a Rose" is the first-dance song of their choice. This song by Seal gives you some fantastic vibes to keep you in the mood all night long. Lovers unconsciously find themselves in the moment, enjoying the silky voice of the man as they embrace each other for the first time.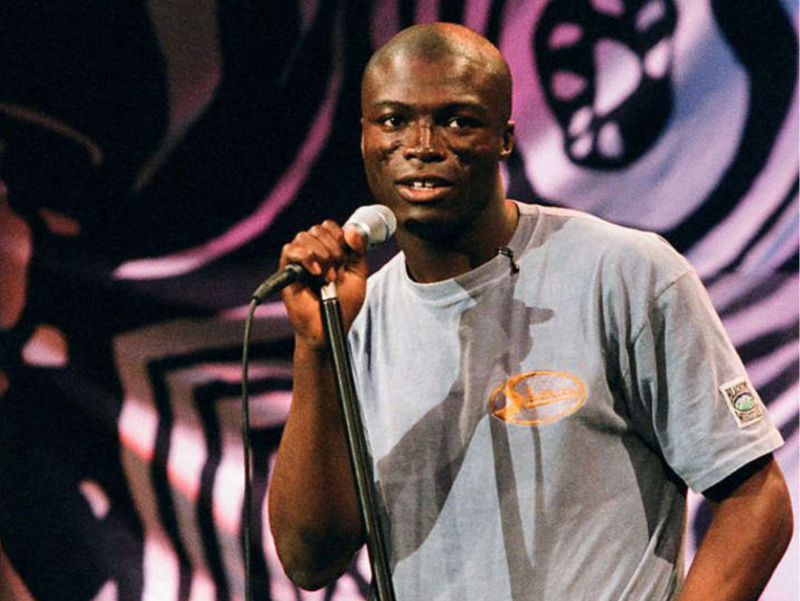 The best thing about this track is its tempo. It's not too fast or too slow; it's just right. This pace, combined with the lyrics and vocals, is enough to transport anyone into another realm. 
1995 – "Macarena"
Nobody who came of age in the '90s would have missed "Macarena's" meteoric rise to prominence. Debuted by the Spanish band Los Del Rio, the song swept the world by storm in 1996 when the Bayside Boys released their remixed version with English lyrics. The rendition topped the Billboard Hot 100 for 14 weeks before Blackstreet's "No Diggity" dethroned it.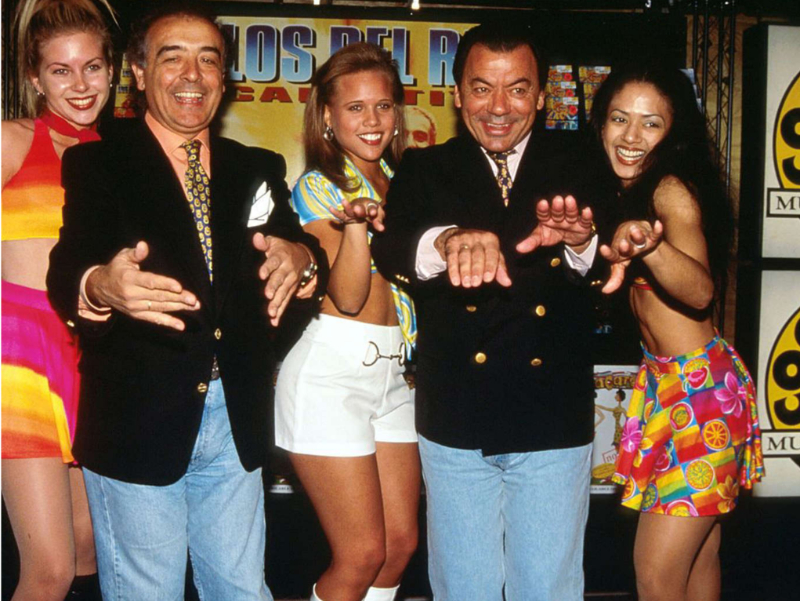 Macarena is still famous because of its eccentric choreographed dancing motions, considered by many as one of the best line dances. You will likely hear the song playing when attending wedding celebrations.
1996 – "Because You Loved Me"
Everyone may relate to the deep emotions this Celine Dion song conveys, which features heartwrenching lyrics like "for all the times you stood by me" and "for all the truth you made me see." A couple's dream-come-true, enduring love is expressed in additional lines signifying they were each other's strength in times of weakness.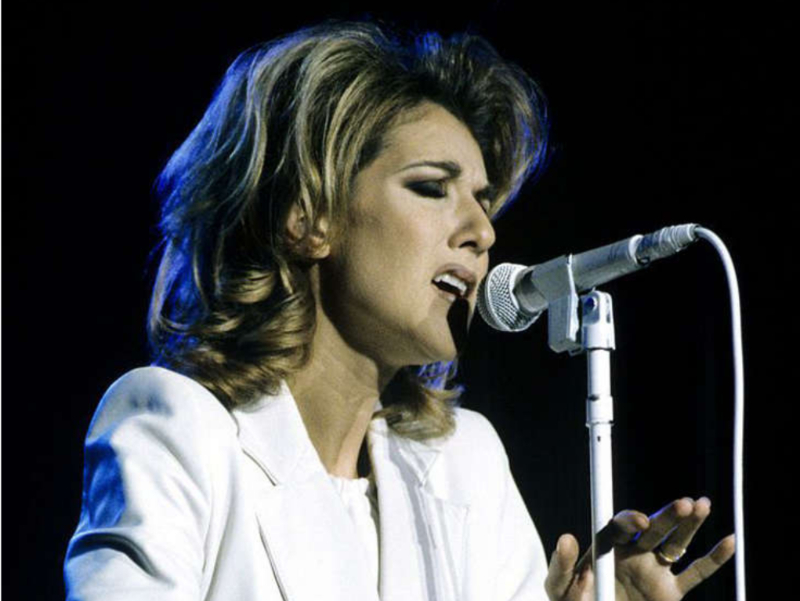 Written by Diane Warren and produced by David Foster, it was the theme song of the movie Up Close and Personal. It is ranked as Billboard's 14th Best Love Song of All Time.
1997 – "Truly, Madly, Deeply"
Savage Garden offered us many things, but we'll always be grateful for this slow love song. It was the third single from the Australian pop duo's self-titled debut album.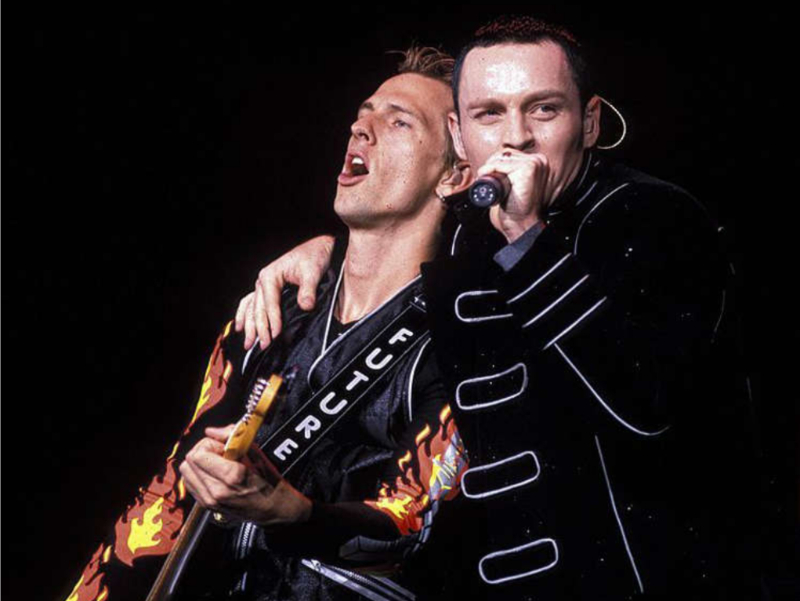 Daniel Jones and Darren Hayes flew to Sydney to record songs for their debut album. Hayes felt homesick, which compelled him to put his thoughts about missing his family and his then-wife into music. The result, of course, is this great hit that won Single of the Year at the 1997 ARIA Music Awards.
1998 – "Gettin' Jiggy Wit It"
As the third single off his debut solo album _Big Willie Style_, "Gettin' Jiggy Wit It" was released by American rapper and actor Will Smith. This song samples Sister Sledge's "He's the Greatest Dancer" for its verse and the Bar-Kays' "Sang and Dance" for its chorus.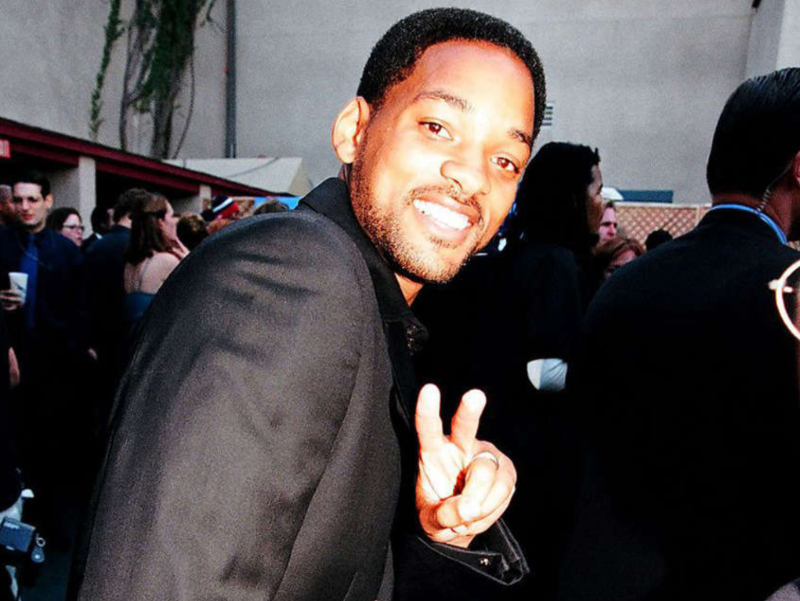 The single was released on January 26, 1998, and quickly became Smith's second smash success. Described by Billboard's Larry Flick as "a sweet cross between rap and dance," the tune became a regular on the dance floor at wedding receptions.
1999 - "Livin' la Vida Loca"
One of the most well-known songs by Puerto Rican singer-songwriter Ricky Martin is "Livin' la Vida Loca." Not only did the song launch his career, but it also set the standard for other Latin pop musicians who sang in Spanish to break into the English-speaking market.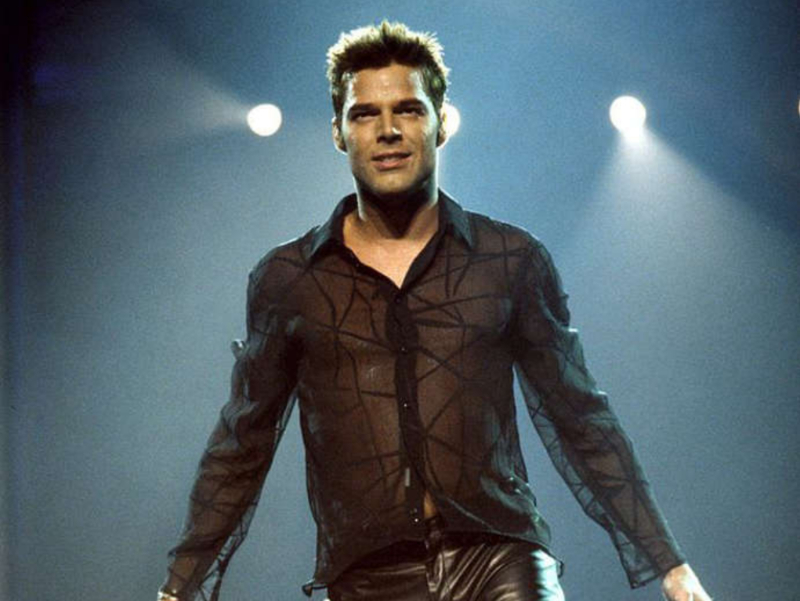 The Spanish title translates to "the wild life," while the English lyrics provide a quick, humorous account of a turbulent love affair set against exciting nightlife. This Ricky Martin song was the catalyst that got a bunch of strangers to believe they could salsa dance.
2000 – "This I Promise You"
It's hard not to believe the boys from NSYNC when they sang the words to the song "This I Promise You." Many young ladies likely swore that it would be their first-dance song if they got married someday. Indeed, it became a staple song during weddings—couple dance to it, or it gets used for the bridal march.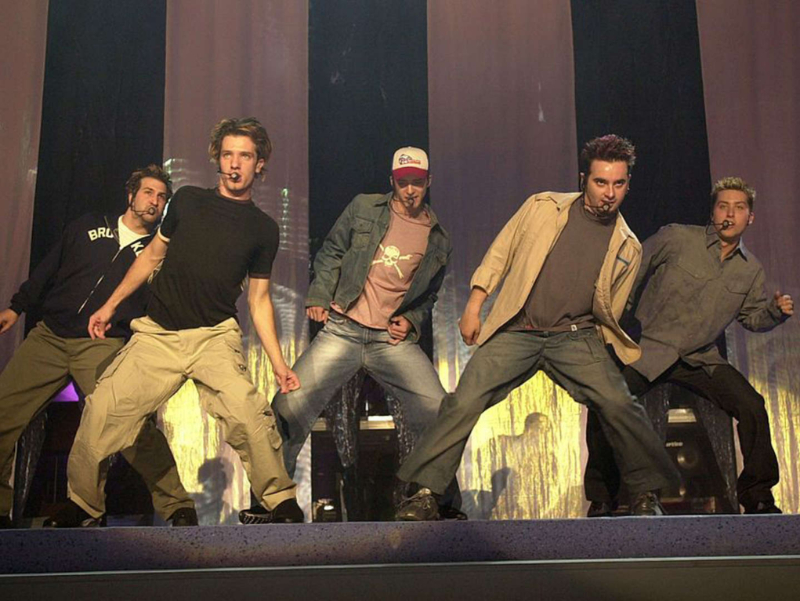 Singer Richard Marx composed the song after a music producer requested a ballad from him. Although the song was intended to be performed by a trio of female singers, Richard had NSYNC in mind.