Unbelievable Penguin Mishaps Earn A Spot On New Zealand Aquarium's Naughty List
Love a good laugh? The National Aquarium of New Zealand's "Naughty & Nice" penguins will have you in stitches! From fish-stealing to swimming too much, these quirky creatures have all the makings of a good-natured comedy.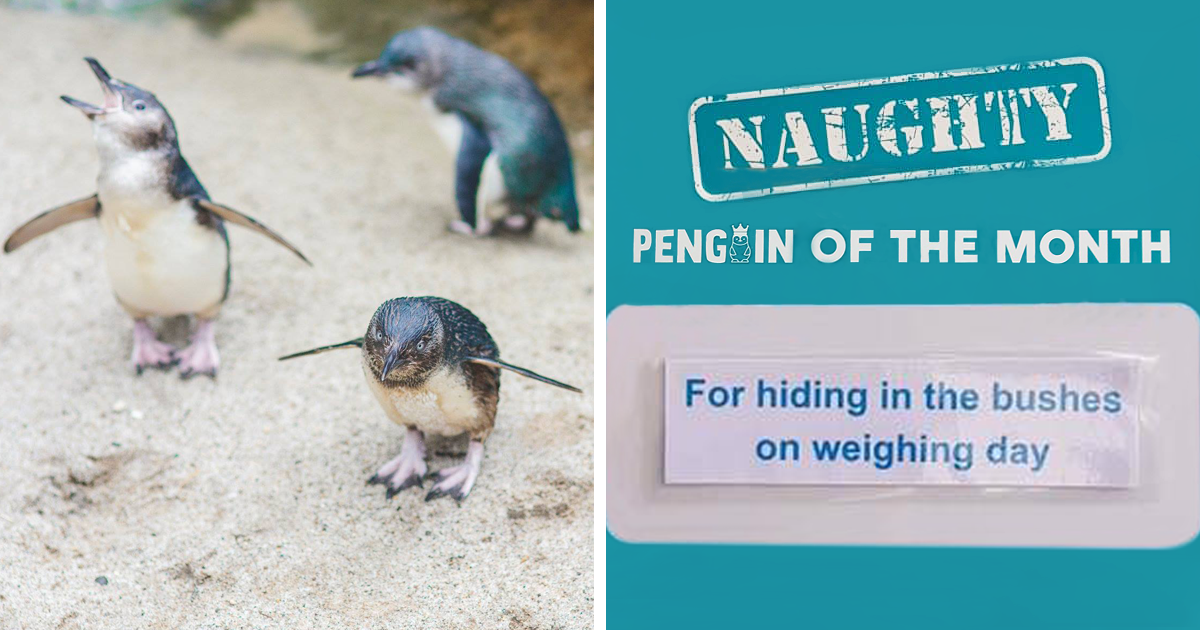 See what lands them on the naughty and nice lists – you won't be disappointed!
Dora & Mac's Unbelievable Adventure 
Dora and Mac's adventure in the penguin world looks like something out of a movie! Dora, being the independent good girl she is, hopped right up on the scale to be weighed with no persuasion needed.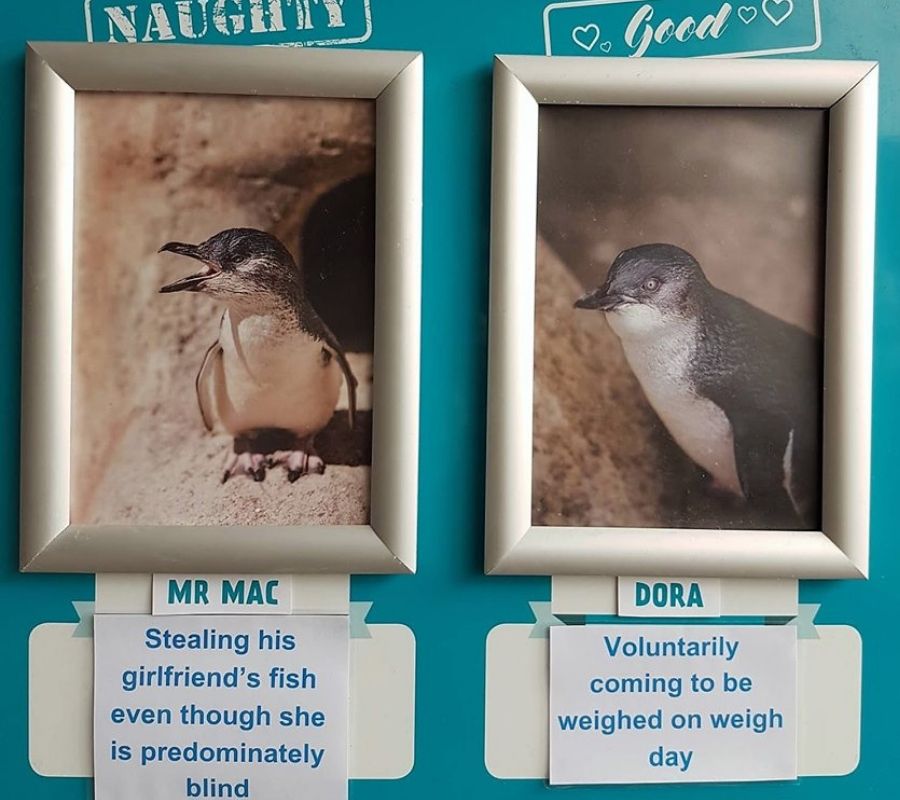 But Mr. Mac, being the mischievous one, didn't hesitate to snatch the fish right out of his blind girlfriend Lulu's mouth while she was eating! How rude! Who knows what other adventures these two will have this month. 
Elmo and Tux: The Penguins of Two Different Worlds 
Elmo proves to be an inspiration for us all as the eldest penguin at 19 years old, cataract-ridden and one-flippered she makes her way out of bed to be fed. On the other hand, Tux is a real ladies man and is taking his role this breeding season quite seriously.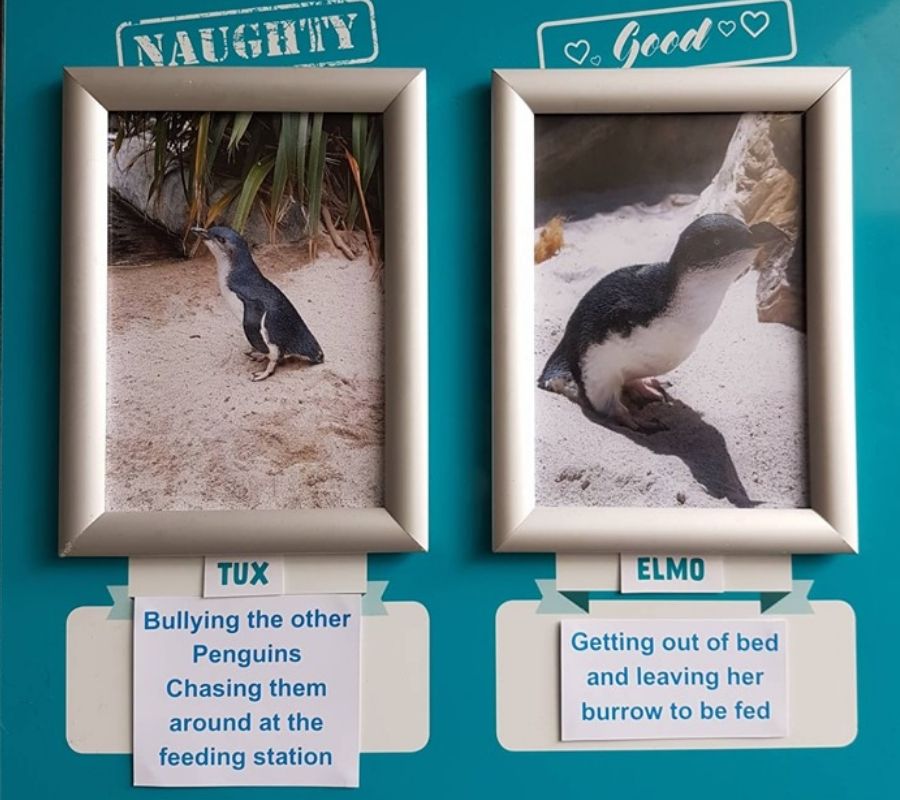 He's set out to protect his own territory, which just so happens to be the breeding area and has been attempting to bully any penguins that come near. Watch as Elmo and Tux show us two very different sides of their personalities in their own unique ways.
Timmy and Mo - The Unlikely Duo of the Aquarium! 
Timmy and Mo, they may seem like opposites but they are the unlikely duo of the aquarium! Timmy was previously flicking sand at the keepers but he's now calmed down and earned the title of 'good' penguin of the month!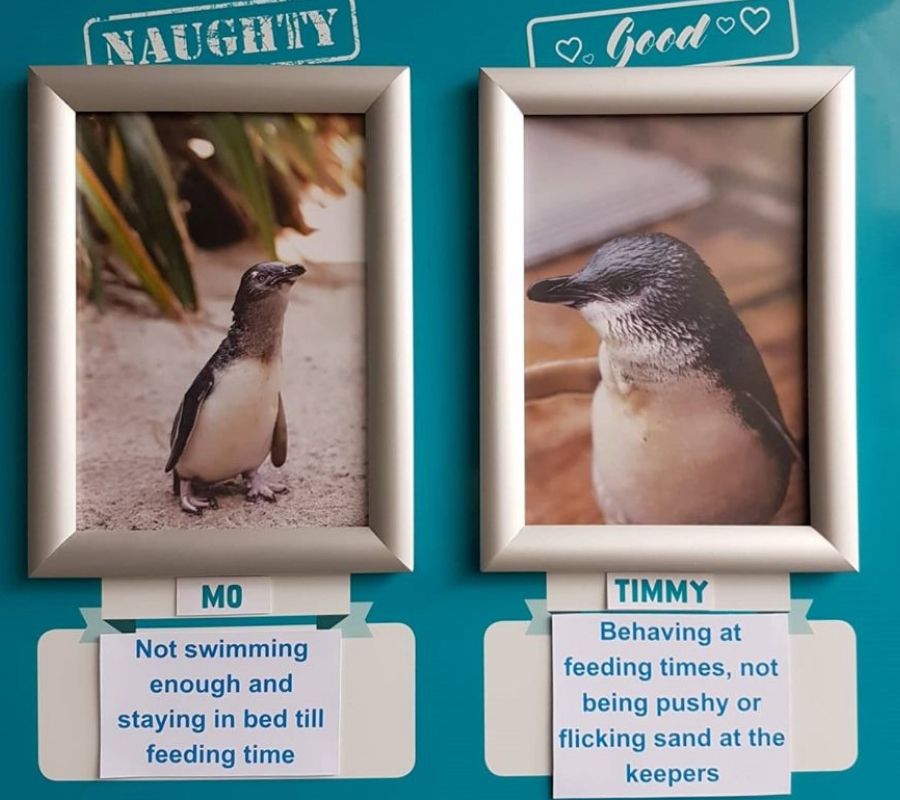 On the other hand, Mo is so calm that he won't even get out of bed before 9:30 am! After a hearty breakfast, he even tries to go back to sleep! It's certainly an interesting combination at the aquarium!
Betty the Penguin: A Good Girl Who Won't Let You Down! 
Meet Betty the penguin, the good girl who won't let you down! She's a real go-getter who just follows her heart and lets her inner penguin shine. Mo, her boyfriend, can be a bit of a handful, but Betty's got it under control.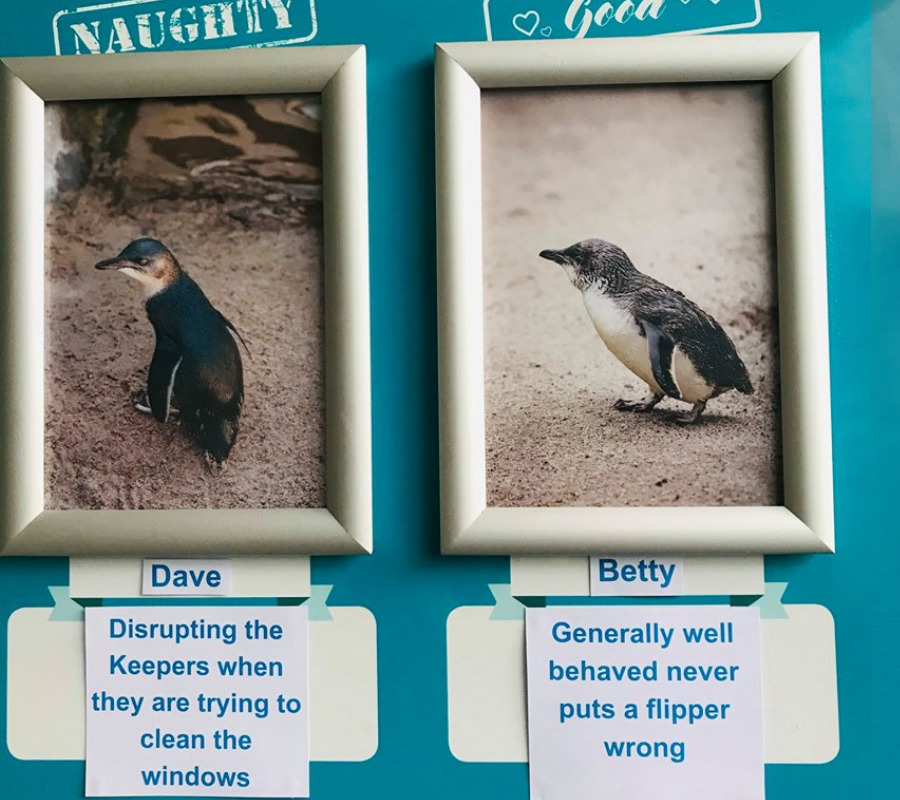 Unfortunately, the same can't be said for Dave. He's always getting into trouble and causing mischief, making it hard for everyone to do their job. Dave, it's time to learn the concept of personal space!
Dora's Got Dinner, Martin's Got Trouble 
Dora has got it all figured out! She knows the exact time dinner is served and is at the top of the good penguin list. No more needing an escort to the feeding station; just follow your nose, girl! Martin, on the other hand, is in trouble.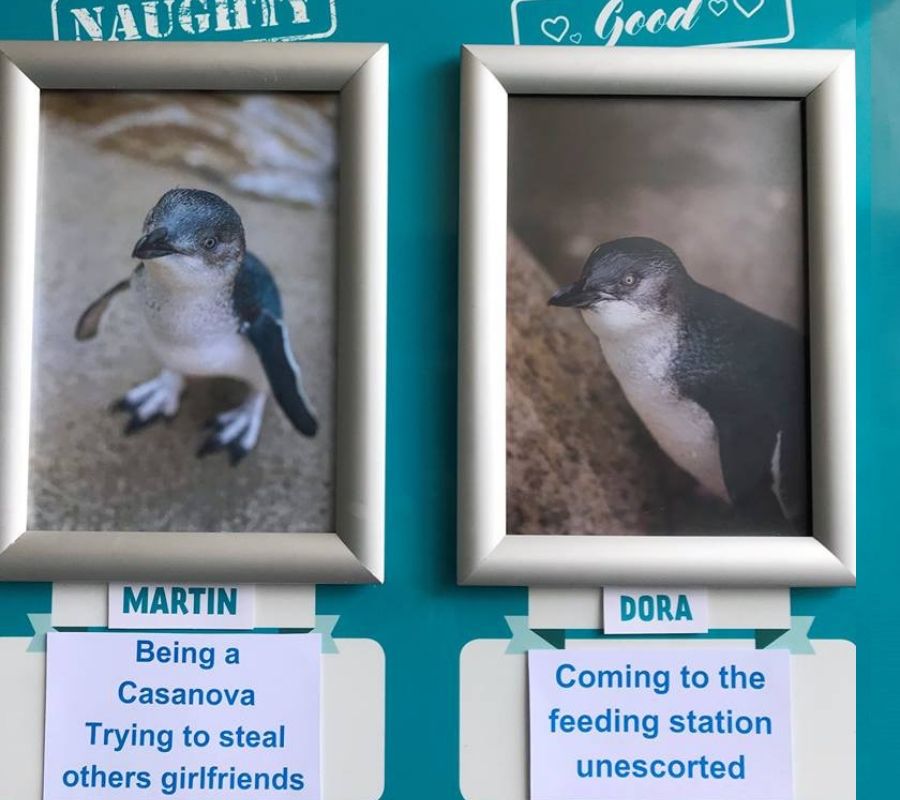 He's made a move on poor Lulu, Mr. Mac's long-suffering girlfriend, and it hasn't gone down well. Lulu's had enough of boys and babies, and who can blame her? We've all been there!
Dave and Burny - A Tale of Two Penguins 
Dave and Burny, two penguins living under the same roof, couldn't be more different. Dave, ever helpful and eager to please, took it upon himself to groom a guest by preening him. Despite not charging for the wax, the guest was honored.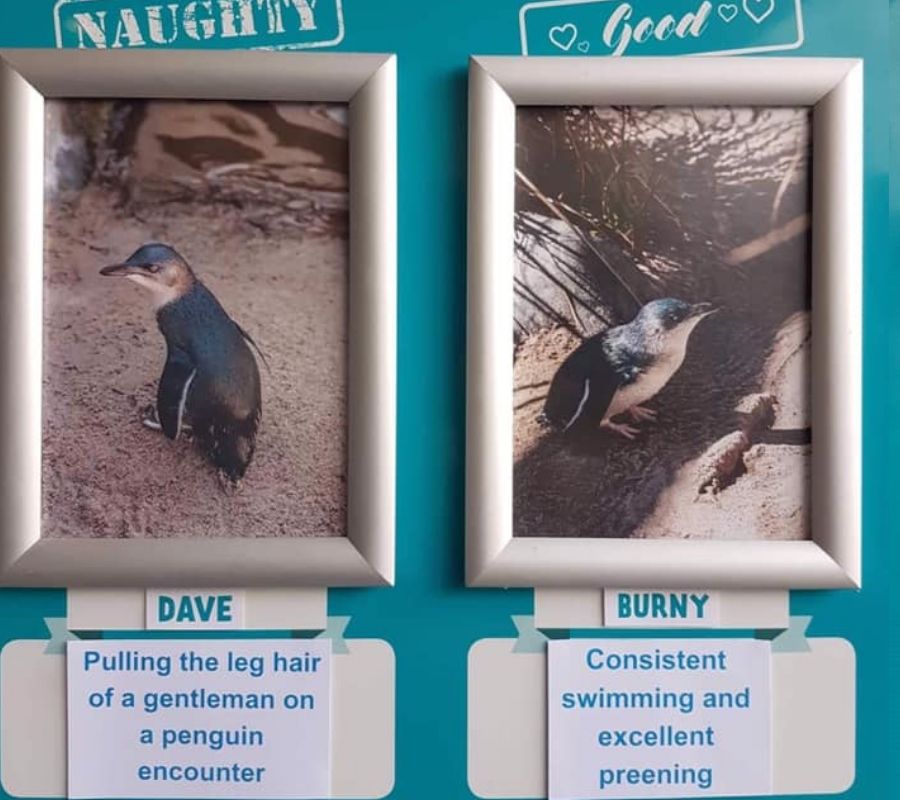 On the other hand, Burny has been feeling herself lately and is now flaunting her new feathers! She's come a long way from her shy and reclusive days, and we can't help but admire her confidence!
Mother and Daughter Show Different Sides of Their Nature
This month, Lulu and Pepper, a mother-daughter pair of penguins, didn't seem to share much in common. While Pepper was encouraging her boyfriend Tux to get active and go for a swim, Lulu was unimpressed and snappy at mealtimes.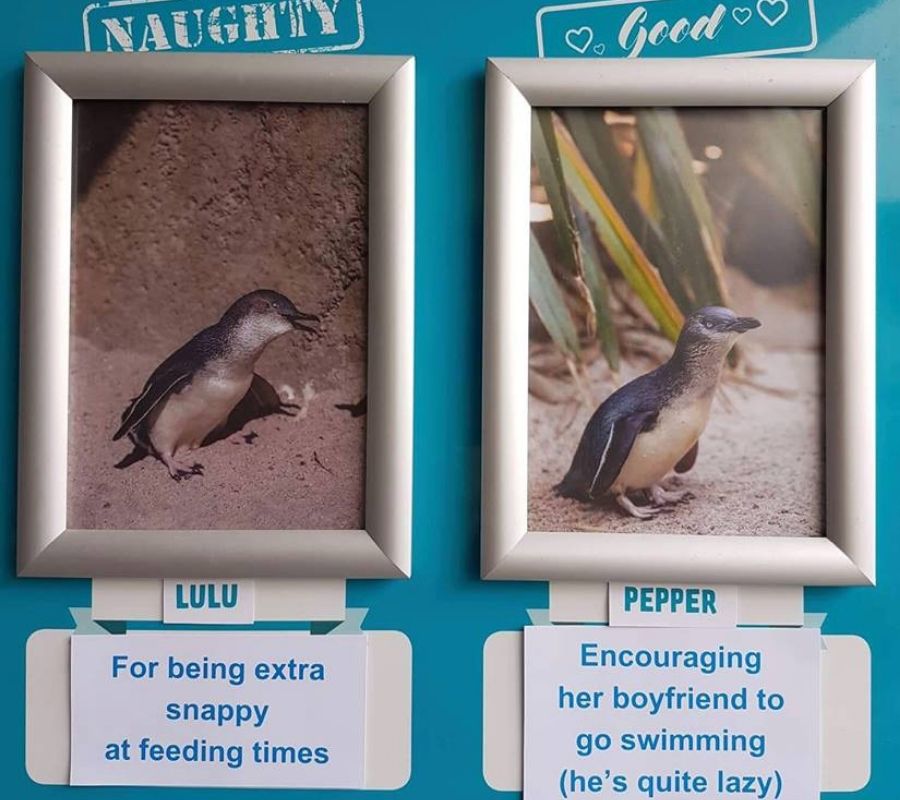 It seems she had forgotten the table manners she'd worked so hard to teach her daughter! Nevertheless, this dynamic duo have shown us the different sides of their nature, but we are sure that the love and family bond remains stronger than anything.
Mr. Mac's Flipping Good Performance! 
Mr. Mac has done it again! This time, he put on an amazing show for visitors during a live public encounter – eating in front of them and all! Everyone was surprised and thrilled by his behavior.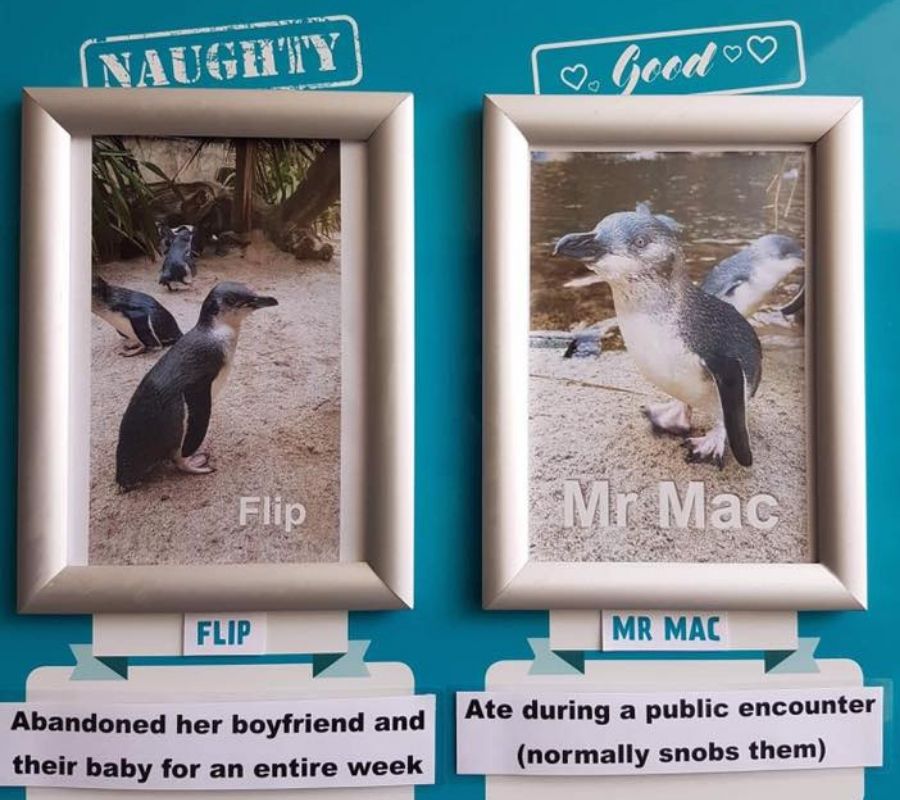 Flip on the other hand decided to take a hiatus from boyfriend and baby, could Flip's departure be the reason for Mr Mac's good deeds? And how many girlfriends does this one penguin have?! We may never know the answers to these questions, but one thing is sure – Mr. Mac's performance was flipping good!
Captain Declares His Independence! 
Little Mo knows that some days it can be hard to feel like ourselves. That's why when his keepers brought out the scale, he ran for the hills! But Captain was determined to take matters into his own fins.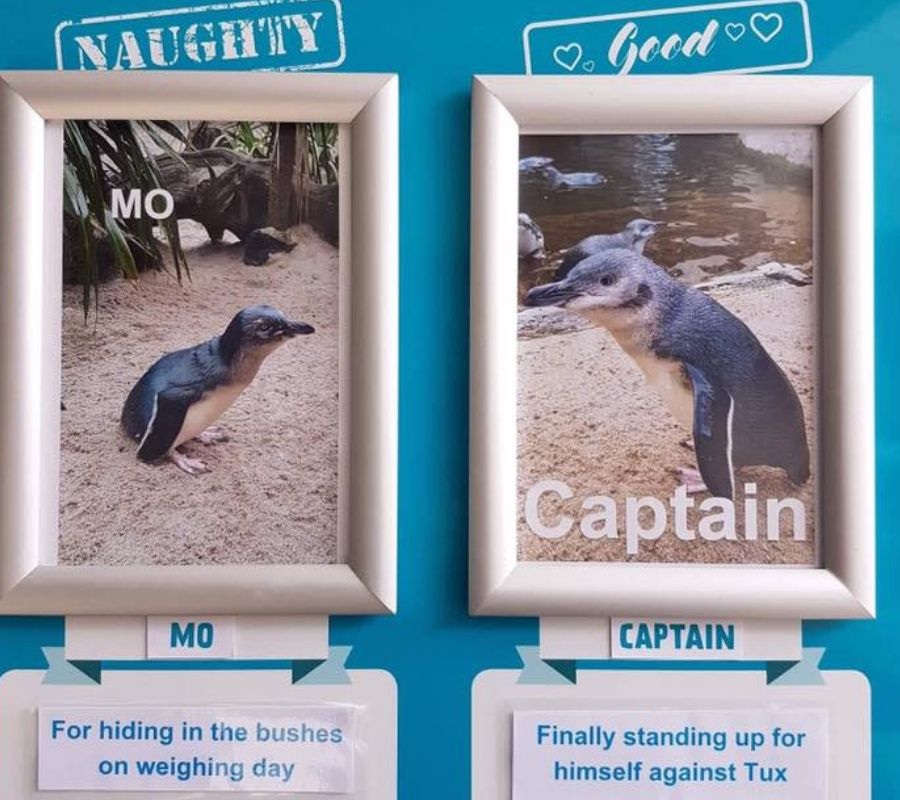 After watching some motivational speakers, he decided to become the pilot of his own life and stand up to Tux's bad behavior. No more chasing Captain around! It's time to take control and be your own captain.
Introducing the Notorious Timmy 
Timmy, usually the good penguin, became the notorious bad boy of the month, is making his first appearance on the naughty list. He's kept true to his rebellious nature and managed to snatch the title from the usually bad boyfriend Mr. Mac.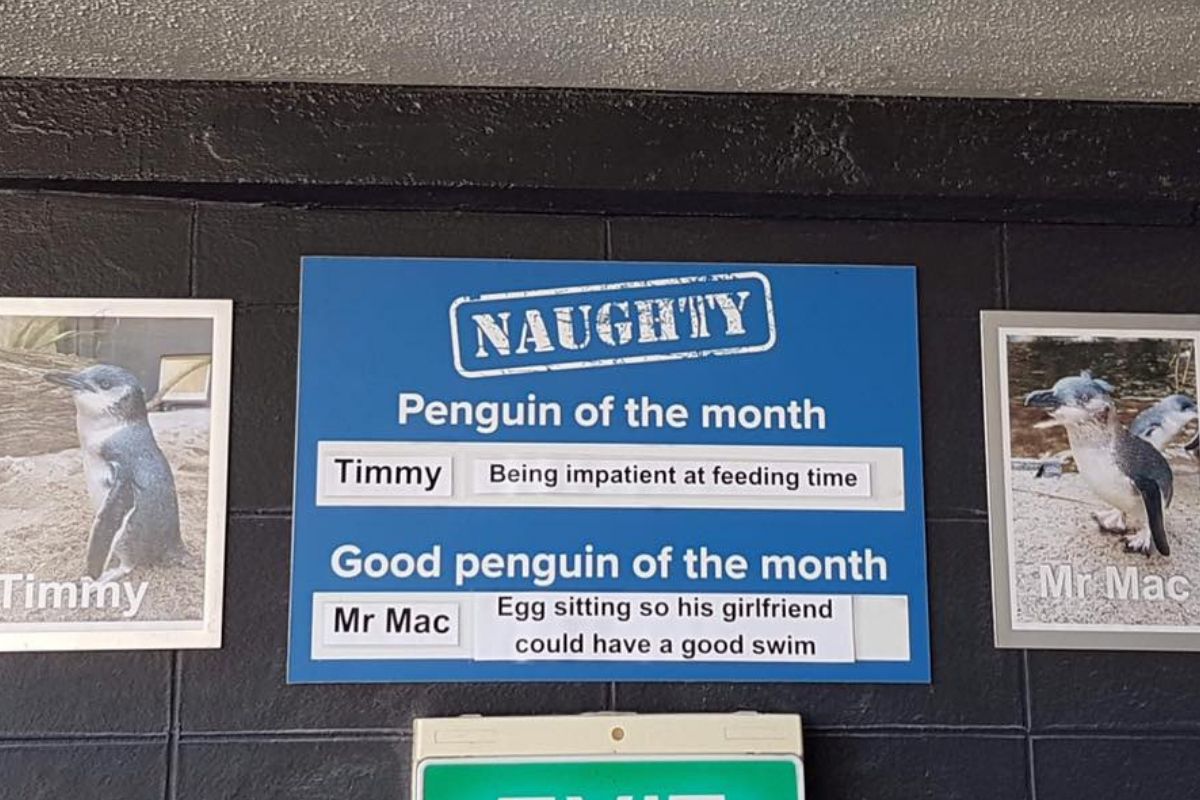 This time, Mac actually stepped up and took responsibility for poor Lulu, who is probably completely gray from all the stress he's caused. He may be a bad boyfriend, but he's not a bad dad. It's time to give Mac some credit for doing the right thing!
Tux & Betty, Trouble Maker and a Darling Helper
Tux is a naughty boy, who's back to his old tricks of bullying during breeding season. Fortunately, Betty is here to show us why she's the sweetest girl in the pond. While Tux may be a little possessive, Mo has plenty of girlfriends.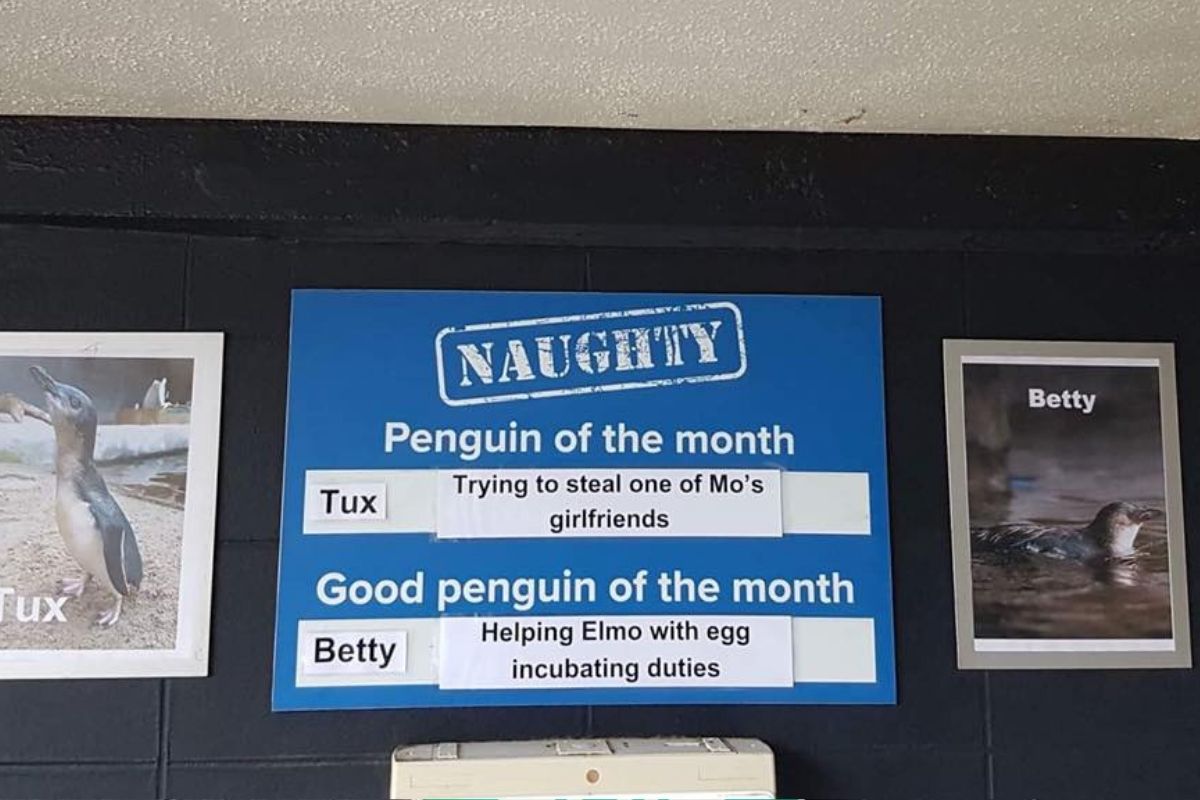 But would it be too much to ask him to hook up with Elmo so she doesn't have to rely on her friends to warm her eggs? Mr. Mac is also proving his worth by finally getting up to swim for Lulu.
Timmy's Rule-Breaking Attitude Wows the Crowd 
Timmy took a stand against pool rules, and the crowd loved it! He showed no interest in showering before diving, nor following the 30-minute rule after eating. Despite this, his spirit and enthusiasm for the pool party was undeniable.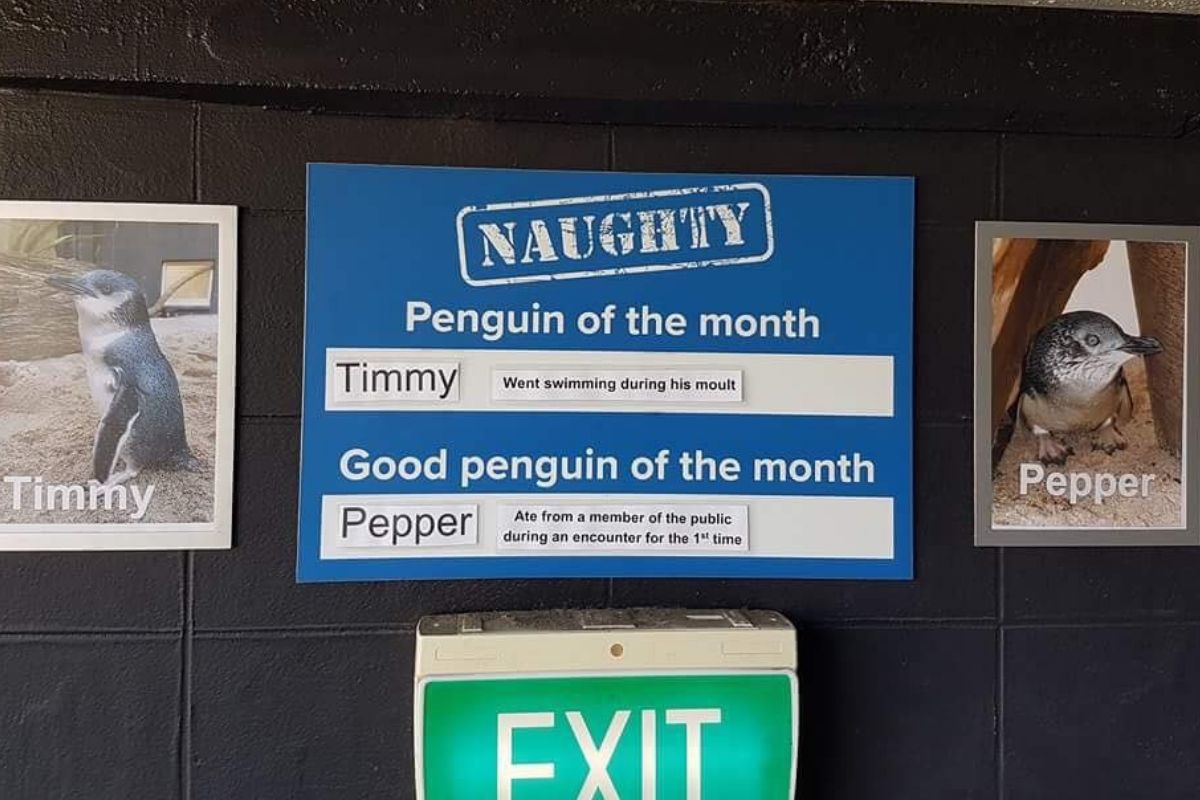 Thanks to Pepper, the kids saw that you can still be a hero even if your parents have a bit of a wild side. Mr. Mac and Lulu were certainly proud of her achievement and were sure they were standing on the sidelines ready to document the moment.
Mr. Mac and Tux: Who's the Penguin of the Year? 
Tux and Timmy are two sides of the same coin, and while they can both be a bit rebellious, Tux has been a bit of a bully lately, pushing Timmy right off the pier after he had gone such a long way to get there!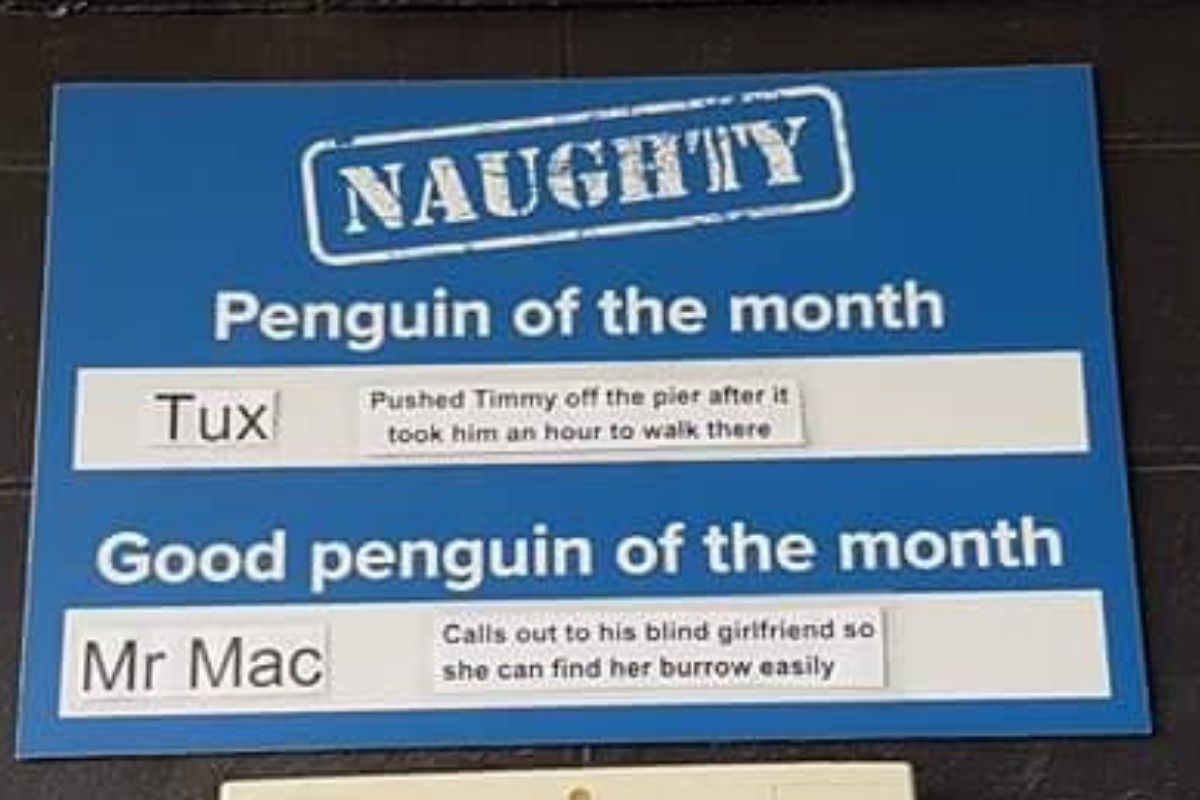 Mr. Mac on the other hand proved himself to be a true friend and a great husband when helping Lulu find her borrow. Despite their turbulent relationship, these naughty and nice penguins have each other's backs!
Dora and Lulu: Female Power 
This month, Lulu was on her best behavior, keeping the naughty behavior at bay, she listened to the keeper's instructions and even tried to get her beloved Mr. Mac swimming when he was feeling lazy.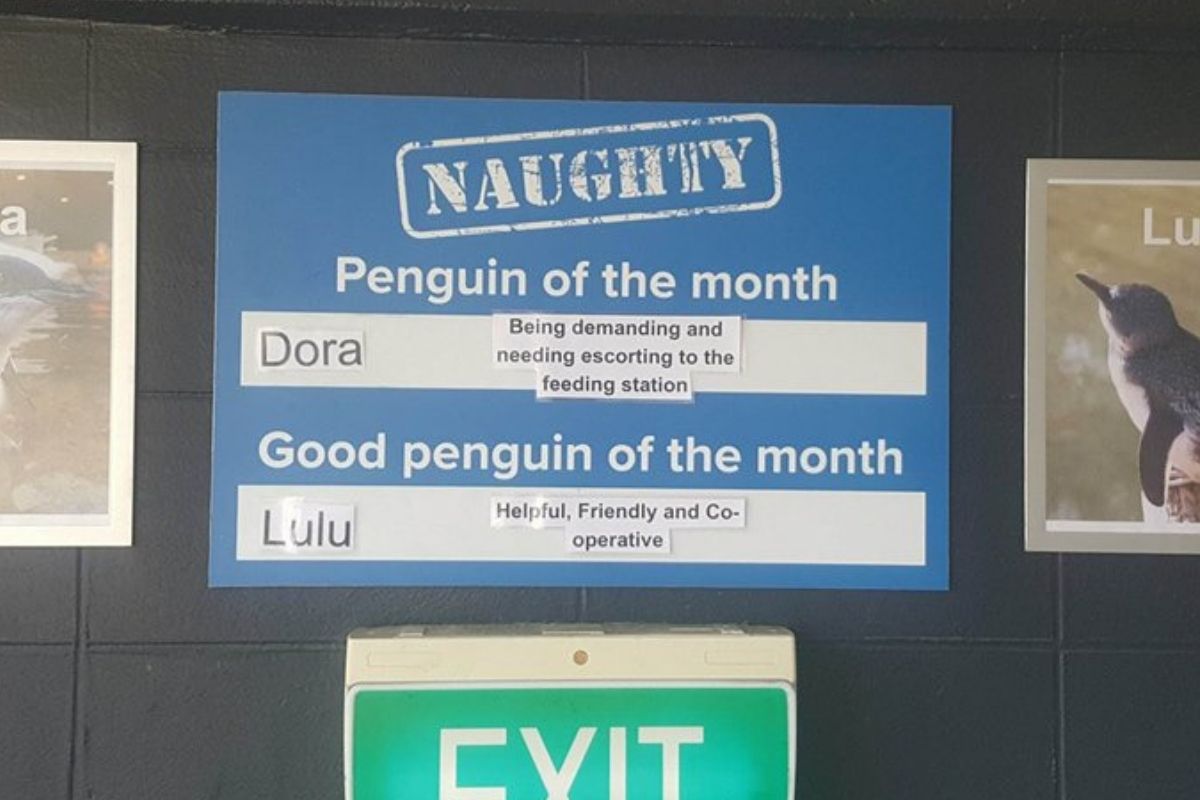 Meanwhile, Dora was feeling a bit lonely and needed some extra attention, she was feeling her regular confident self. Who could deny these two their happy ending? Let's give Dora the attention she deserves – after all, all animals deserve some loving.
Meet Mo, the Obnoxious Penguin of the Month! 
It's been a wild ride for Burny, one of the newest editions. When he arrived, he was met with the mischievous antics of Mo, the naughty penguin of the month! Mo was causing quite a stir and was labeled as obnoxious by the keepers.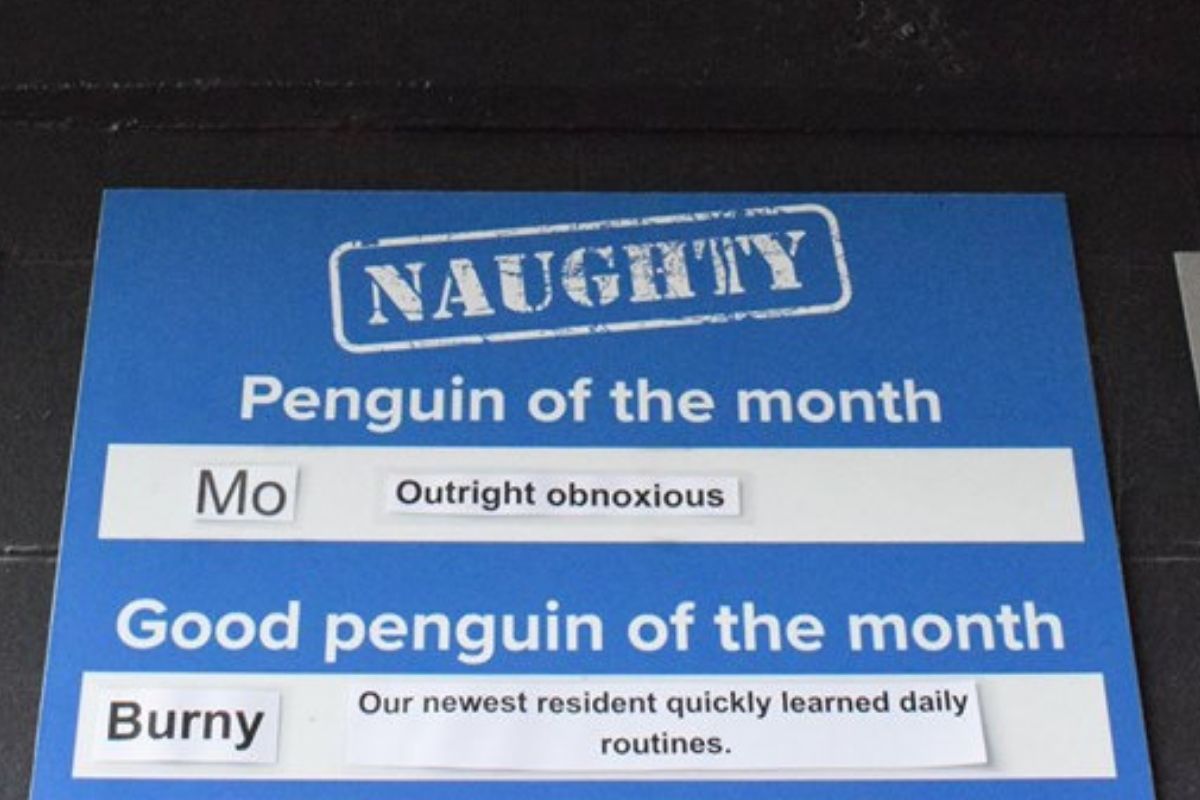 Burny quickly adjusted to the situation and he's going to need to keep adjusting with all the other penguins running amok – he's got a lot in store!…. Who knows what mischief they will get up to next!
The Mischievous Mo and the Dutiful Flip 
Mo has done it again. He was back to his old tricks, inspired by Mr. Mac's book of naughtiness. With his attempts at stealing fish from others' mouths, it seems like there must be an instruction manual for misbehaving penguins!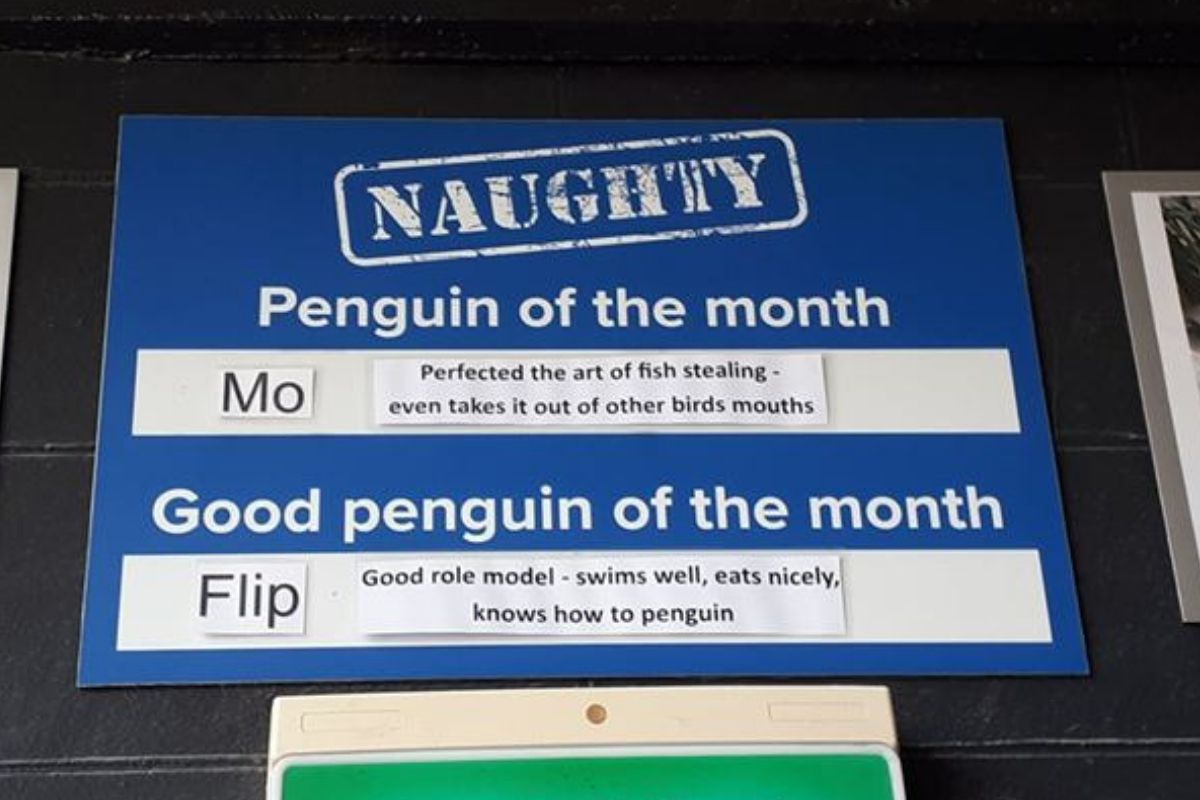 On the other hand, Flip was the perfect penguin, always doing what was expected of her. She really was a great example for the rest of the penguin community! Mo and Flip's contrasting personalities were a reminder that not every penguin is the same.
Jack - The Greatest Little Momma 
Mo, we need to talk. It looks like you've been feeling down lately. Don't let yourself be at the top of the naughty list for too long! Maybe Tux is the cause of your troubles, stealing away your girlfriends? But don't worry, because Jack has been the best little carer to her girlfriend's eggs.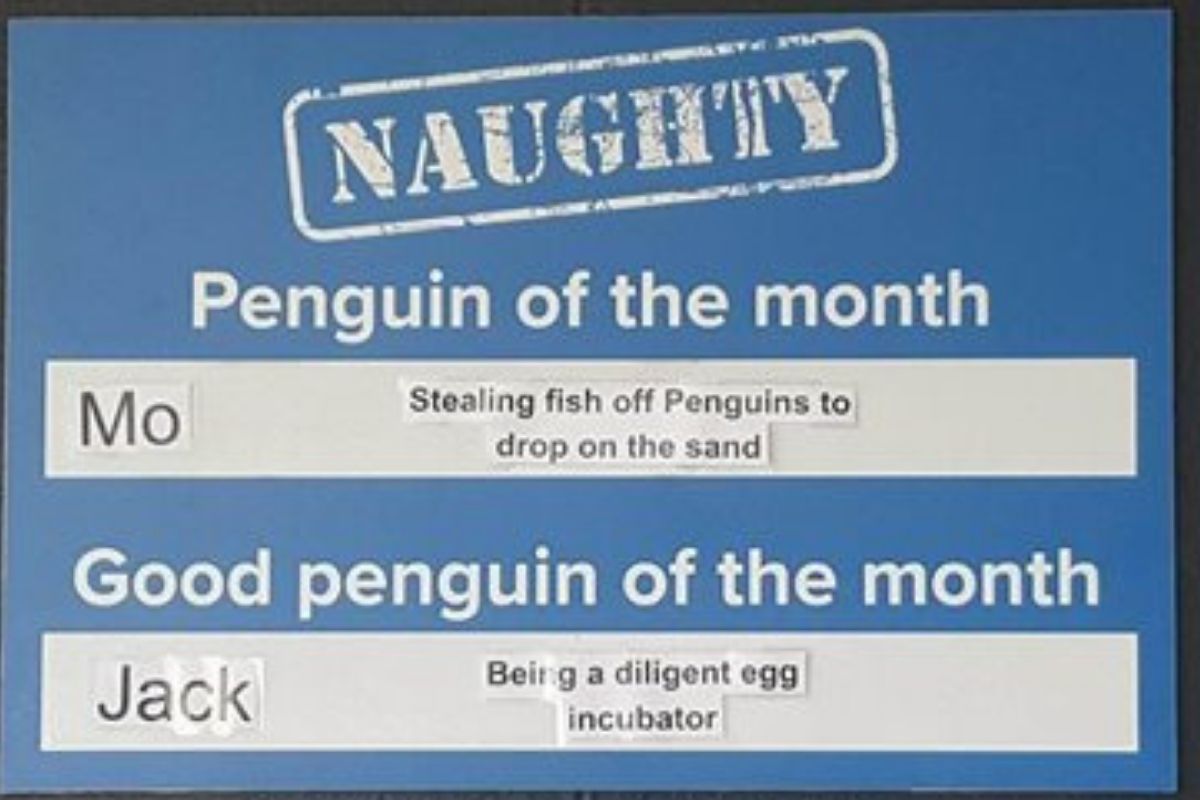 Even though two female penguins can't fertilize eggs, Jack has been trying her best and incubating them regardless. She's truly the greatest! Let's take a moment to appreciate her efforts and shed a tear of joy.
Mr. Mac & Lulu, Timmy & His Fish Protein Shakes - A Tale of Two Storylines! 
Mr. Mac and Lulu are having a bit of a tiff because he's being a bit overbearing when it comes to her eggs. It seems he hasn't been letting Lulu have her own time sitting on eggs, Oh no Mr. Mac you  were doing so well!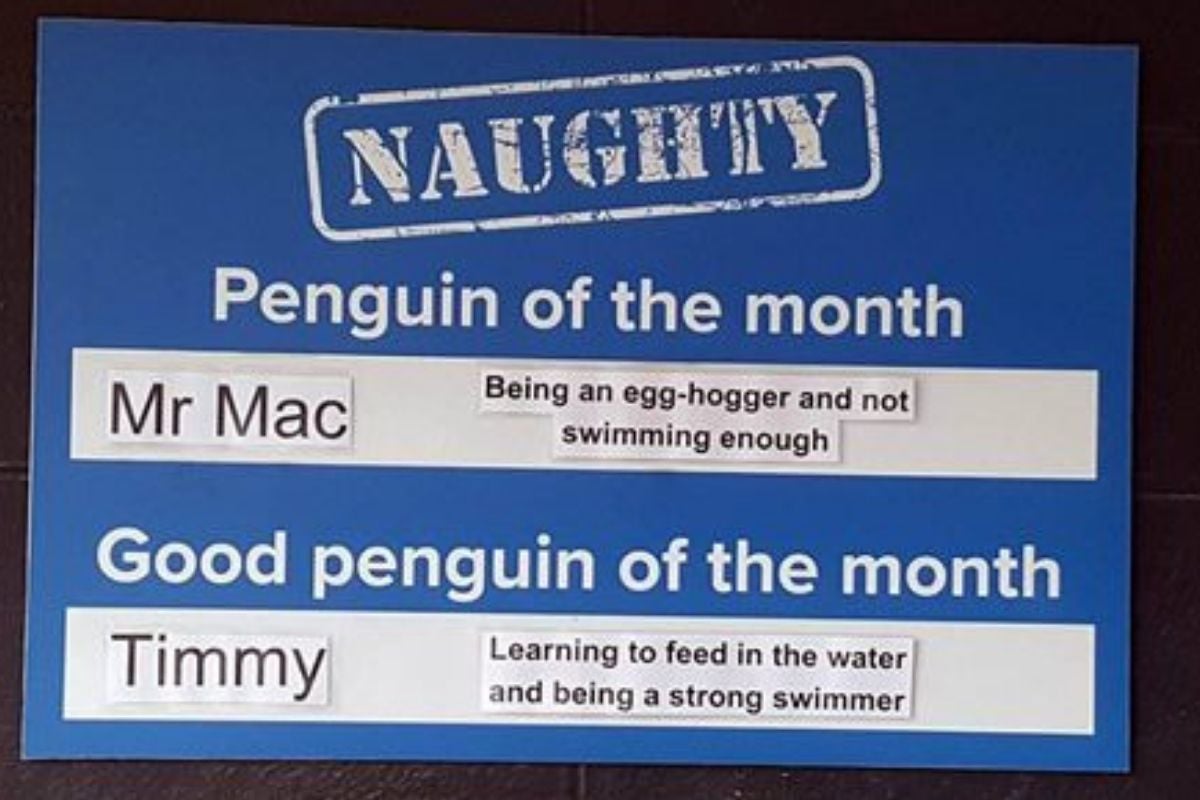 Meanwhile, Timmy is taking a more proactive approach and has been hitting the gym and downing his fish protein shakes in order to look and feel his absolute best. Well done Timmy! Finally back on track, keep it up!
Love is in the Air for Captain and Flip! 
It's official! Love has bloomed between Captain and Flip, making them the power couple of the century! Captain has been taking egg-sitting duty very seriously and giving Flip a chance to get some well-deserved rest.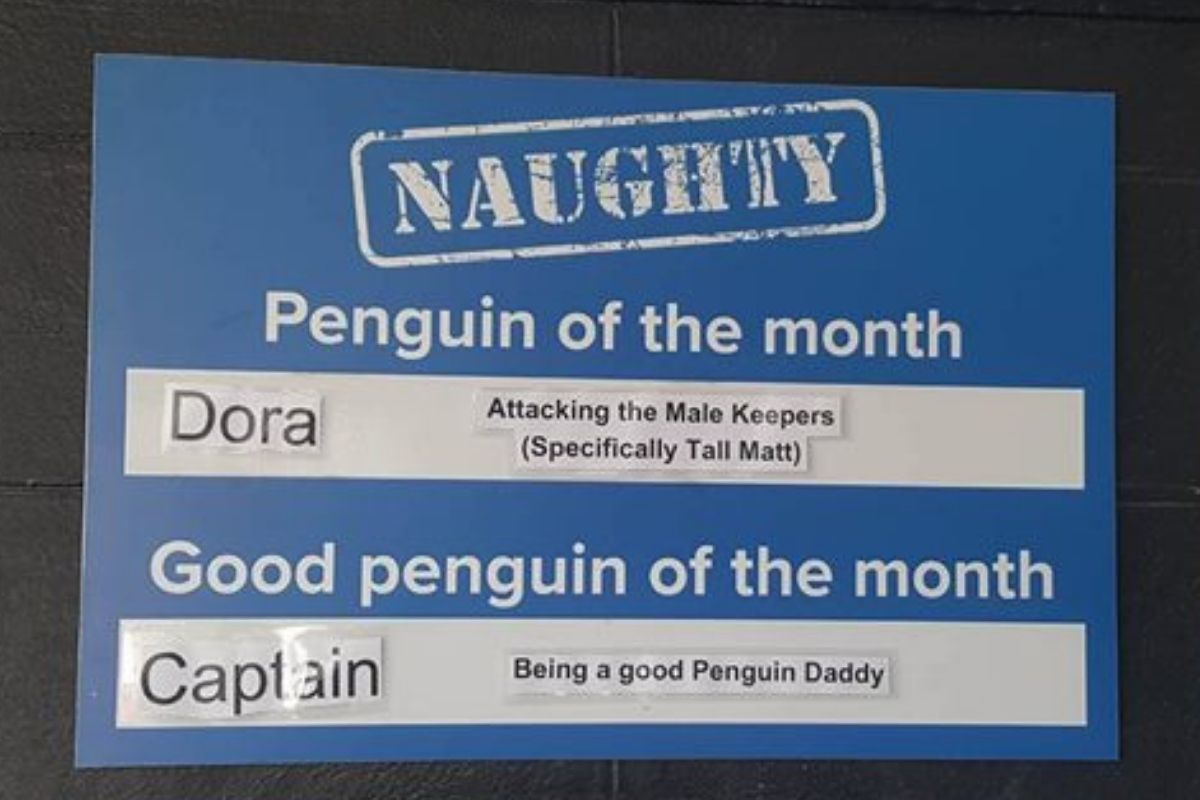 On the other hand, Dora has been acting a bit stand-offish towards the male keepers, in particular – Tall Matt, who's just trying to help her. Let's hope Dora will accept the kindness being offered to her! 
Who's the 'Penguin of the Year'? 
It's Timmy – the Rebel Without a Cause! Every year, the keepers at the aquarium count the votes and announce who will be awarded the esteemed title of 'Penguin of the Year'. In 2018, the honor was bestowed upon Timmy – the 'naughty' one who often broke the rules!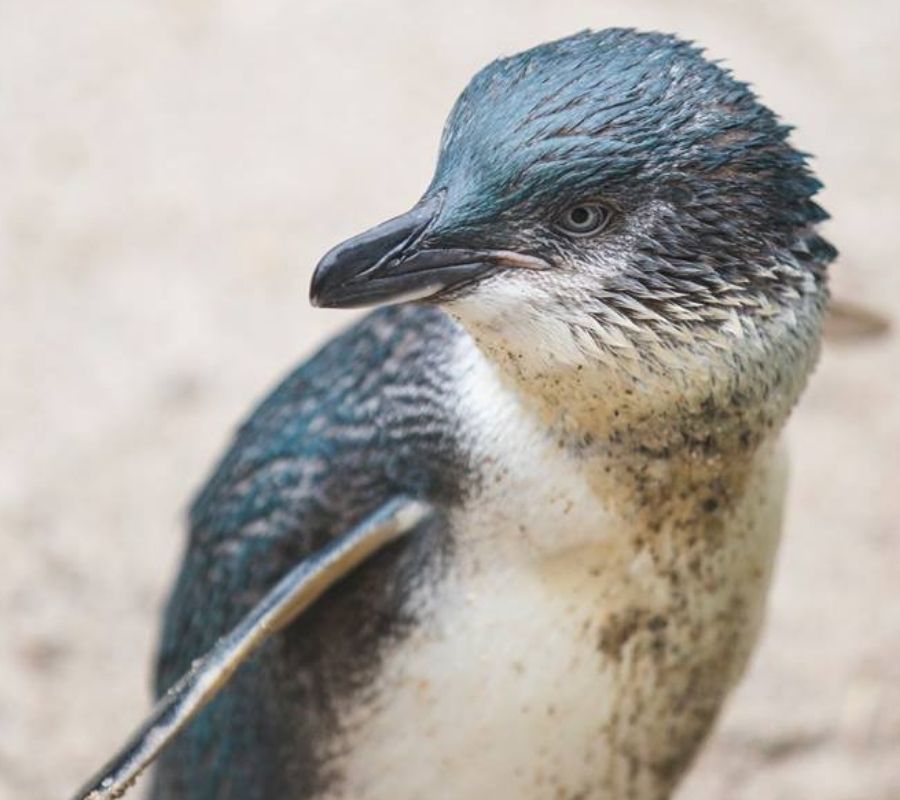 Despite his mischievous ways, the aquarium followers couldn't help but root for the bad boy and Timmy ended up winning the title. Who else but a rebel without a cause could be 'Penguin of the Year'?