The Fox And The Hound: A Lifelong Bond Between These Two Animals Changed Peoples' Minds About Hunting
When the fate of the European red foxes in Australia seemed bleak, one baby fox was spared the awful fate of being shot down and sent to a rescue center.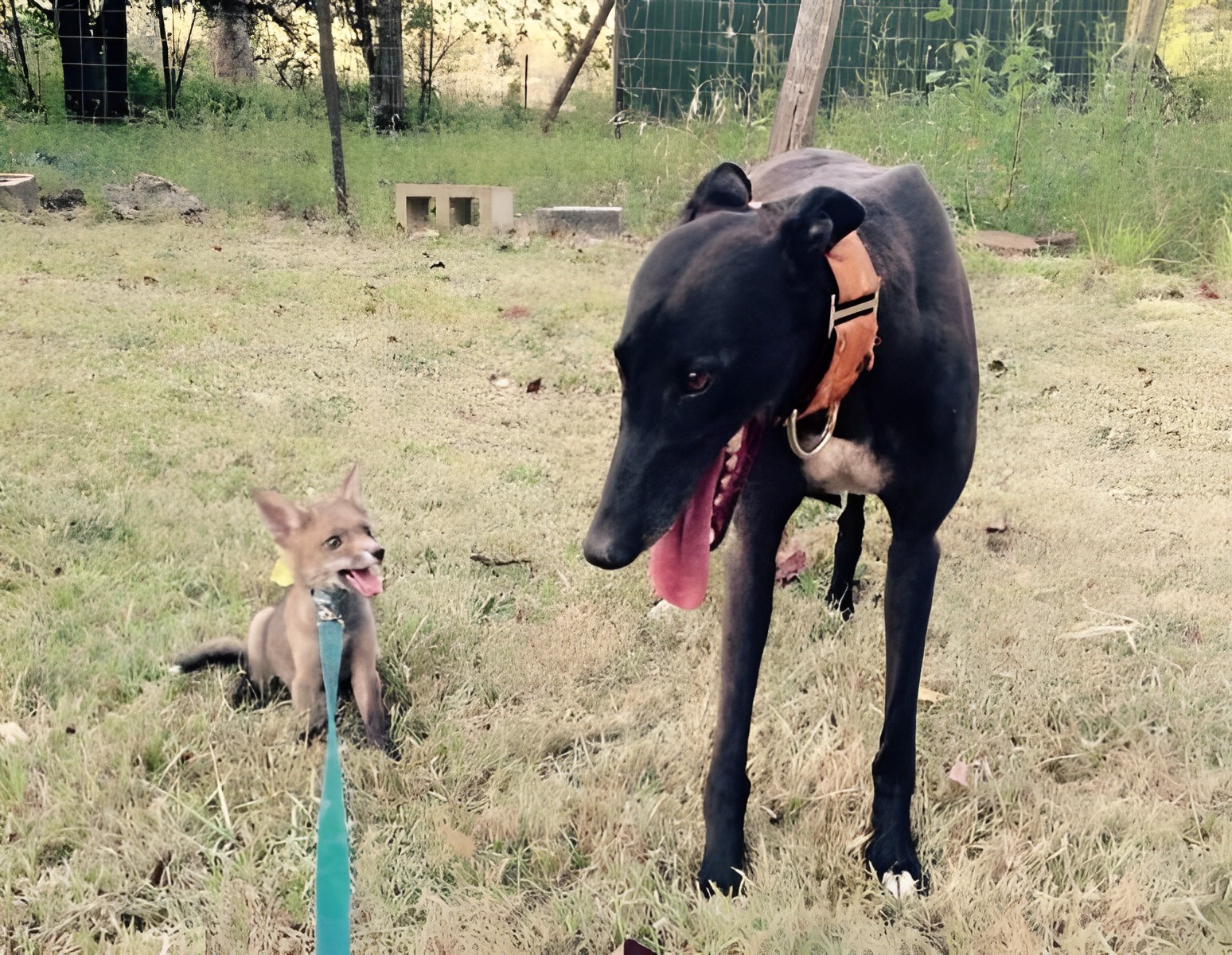 There, he formed an unlikely friendship with another abandoned animal, creating the real-life version of the iconic tale of The Fox and the Hound. Read this uplifting story that warms the hearts of animal lovers everywhere.
The Dark Side of Australia's Fox Infestation 
In recent years, foxes have been seen as cuddly and photogenic creatures that can be domesticated as pets. But in Australia, the story is quite different. In the 1850s, Europeans introduced red foxes to Australia for recreational hunting and, since then, they have become a menace to wildlife.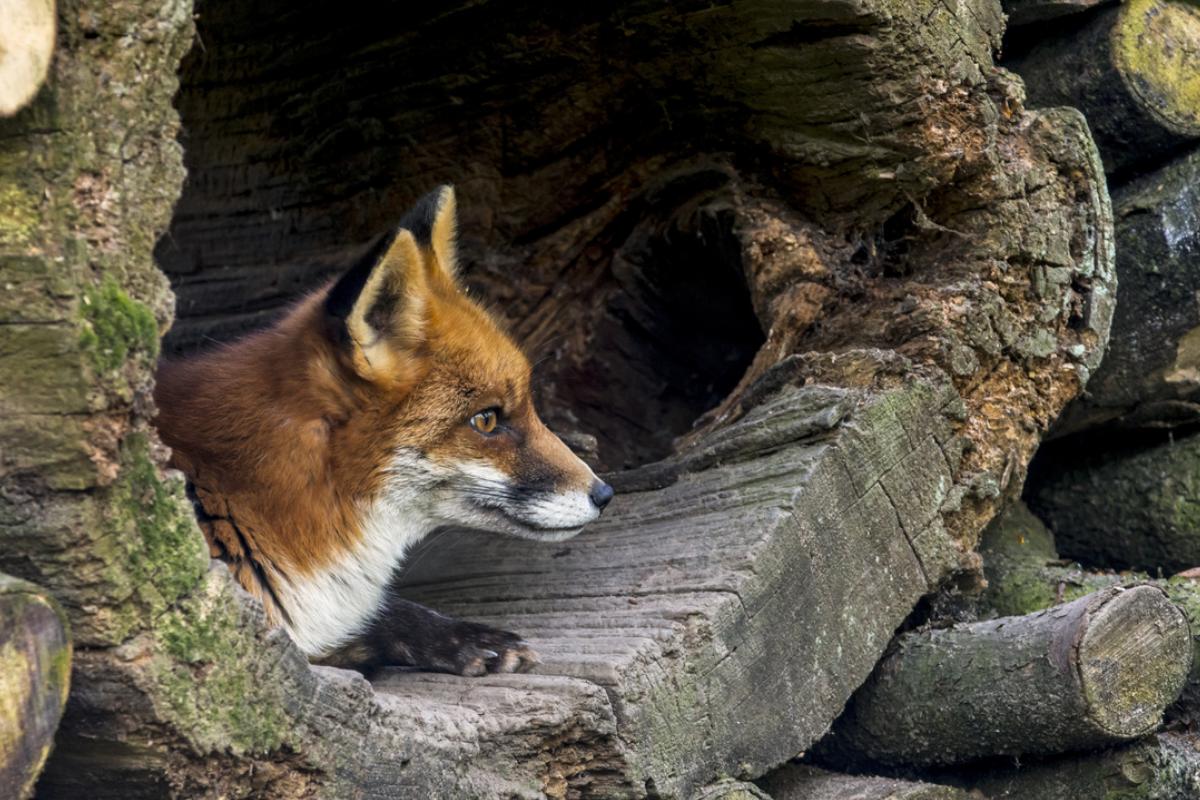 With the ability to survive in nearly every habitat, they have become the most widespread carnivore in the world. This has caused a serious threat to Australia's vulnerable ecosystems and the many species they support.
An Eco-Friendly Solution: Killing Foxes to Protect Wildlife 
Australia is no stranger to the harmful effects of the European red fox. These pests wreak havoc on the local ecosystem and put 77 species, including the near-threatened wallaby, at risk of being hunted. Fortunately, the government has identified a potential solution to the problem – killing foxes on sight.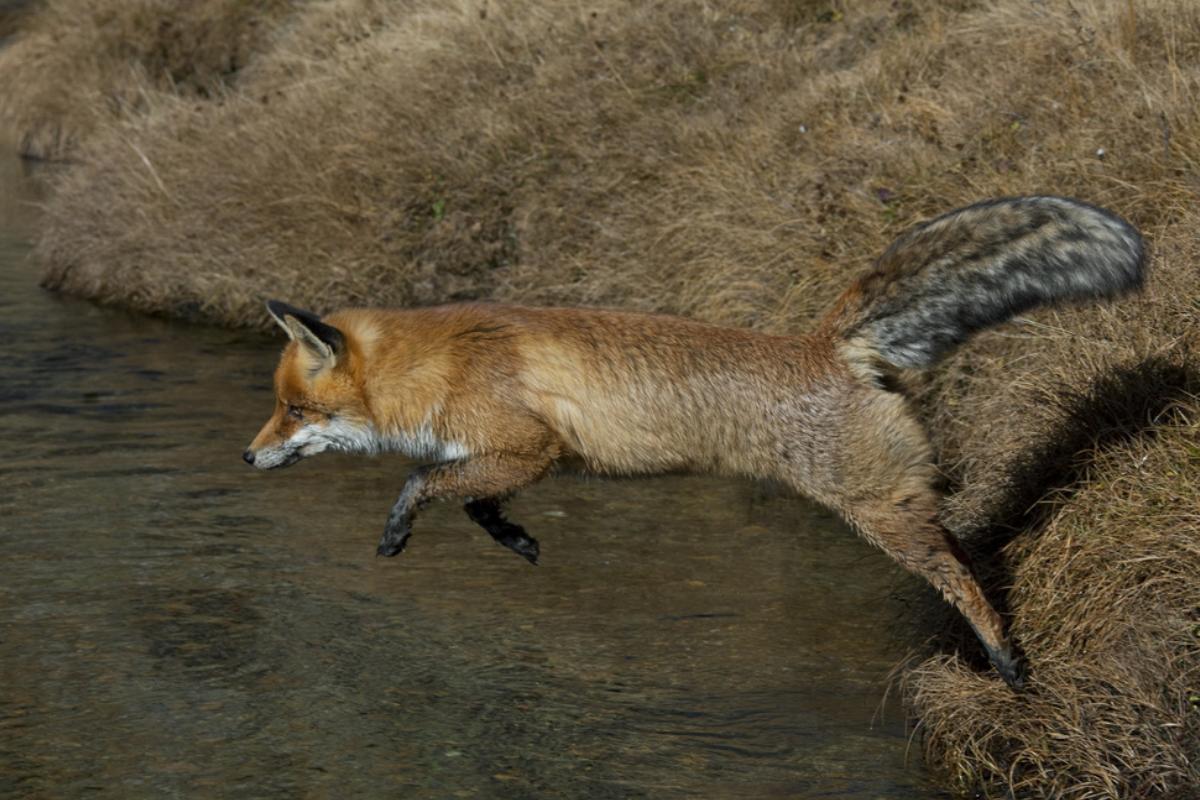 While this may sound cruel, it is an effective way to protect wildlife and help restore balance to the environment. A recent study has demonstrated that removing foxes has a positive impact on species populations, such as the black-footed rock wallaby. Thus, Australian officials are taking drastic measures to protect their wildlife and environment.
A Fox's Lucky Escape 
This farmer had a mission; eliminate the European red fox kit from his property. He planned to follow the "bait and shoot" program that was popular in the country. He ventured to his neighbor's house to retrieve a gun, but his neighbor wasn't home. Determined to rid his property of the fox, the farmer was at a loss. It seemed like the poor kit had no hope.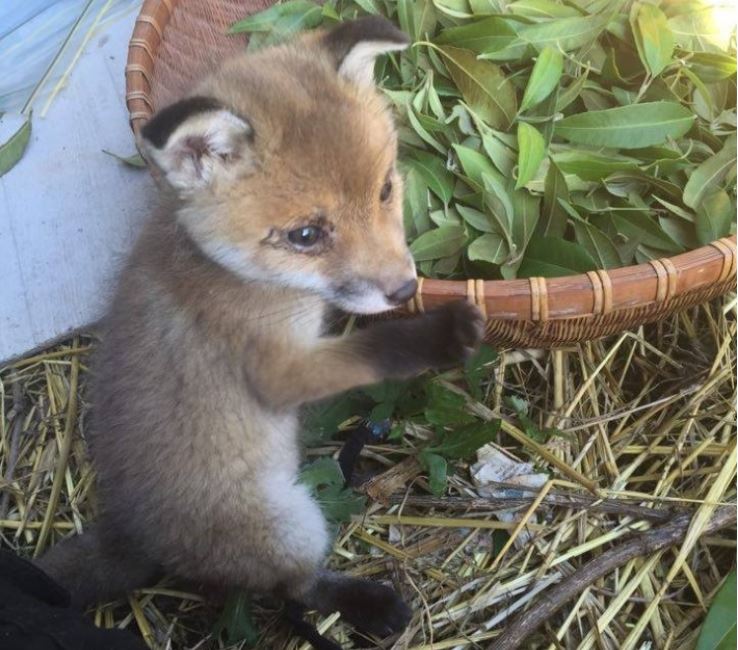 That's when he remembered Sydney Fox Rescue. His last-minute call to the organization saved the fox's life. They became the fox's guardian angels and helped him find a safe place away from the farm. Thanks to the farmer's quick thinking, the fox was able to make a lucky escape.
Saving Baby Foxes from PCO 
Animal lovers in Australia are speaking out against the Pest Control Order (PCO) and their harsh treatment of foxes. The Sydney Fox Rescue is one such organization working to educate people on safe, environmentally-friendly methods of controlling fox populations.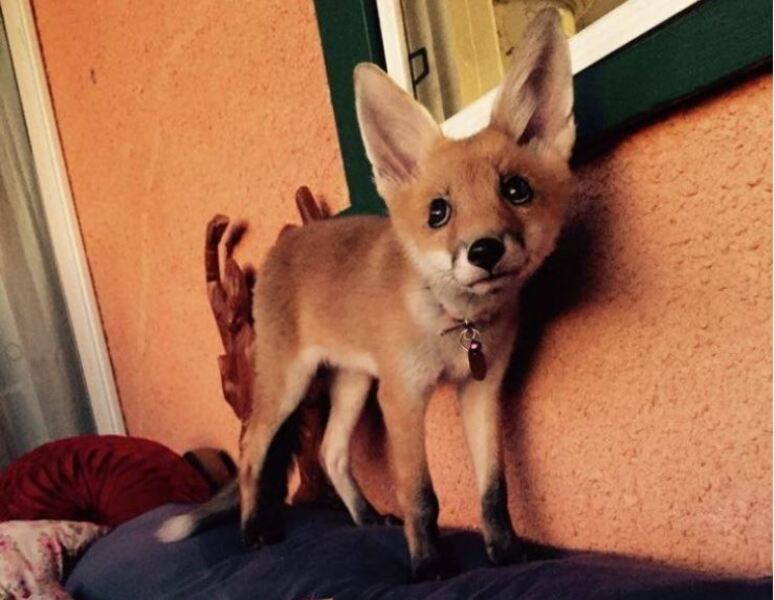 They provide microchipping, vaccinations, and neutering for baby foxes to ensure they can live peacefully. Unfortunately, the PCO makes it illegal to vet, heal, shelter, transport, and rescue foxes. Despite this, animal advocates have been protesting these laws since 2012, and groups such as the Sydney Fox Rescue are making a real difference in saving the lives of baby fox kits.
Saving Willa: The Fox That Found a Forever Home 
When the farmer called the Sydney Fox Rescue, volunteers sprang into action to save the little fox cub. They named him Willa, and he was very lucky that these fox rescuers never released animals back into the wild.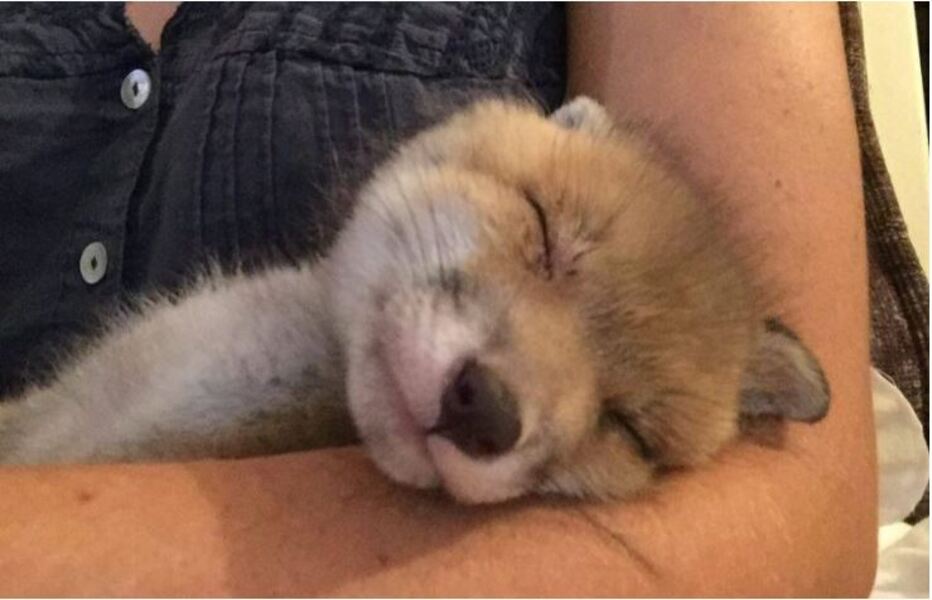 After checking him for ticks and diseases, the Sydney Rescue passed Willa on to the Sugarshine Sanctuary, a haven for animals in New South Wales. This special sanctuary provides a forever home for lambs, cattle, ducks, pigs, goats, and, of course, foxes like Willa. 
Willa Finds a New Friend at Sugarshine 
Amidst the hustle and bustle of Sugarshine, Willa found solace in the company of four other foxes. While he and Athena became fast friends, tragedy struck: Athena was killed by a python.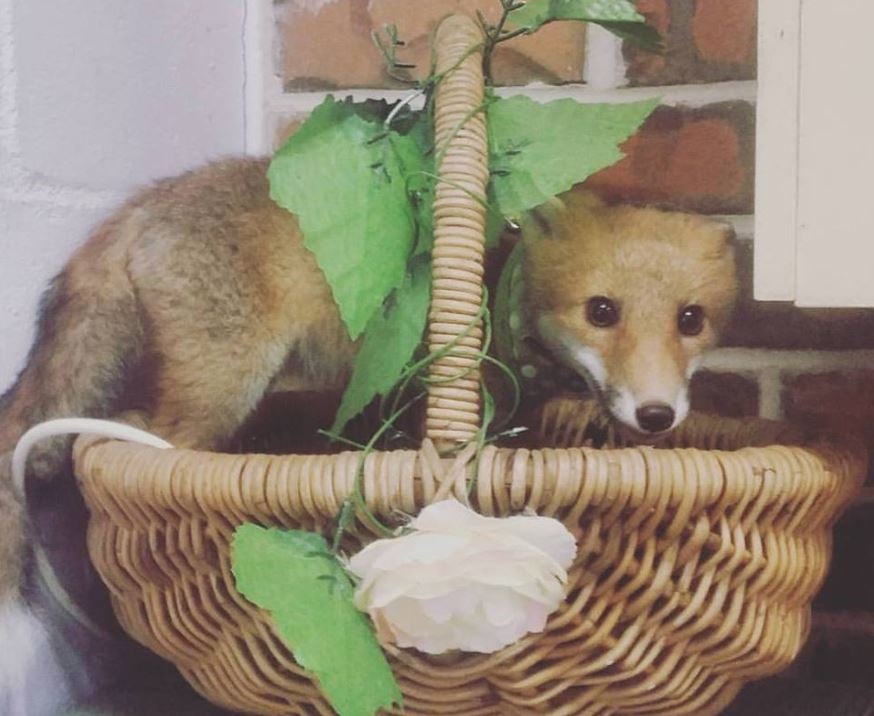 Left alone, Willa was in search of a new companion. Little did he know, Sugarshine had a surprise for him in the form of an abandoned greyhound named Isabel. Together, Willa and Isabel formed a unique bond and became fast friends.
The Unlikely Friendship of Izzy and Willa 
Izzy, a retired racing greyhound, was facing an uncertain future. Her owners were considering euthanasia until a kind-hearted stranger stepped in. She delivered Izzy to Sugarshine, a rescue group, and it was there that the pooch met Willa – the beginning of an unlikely but adorable friendship.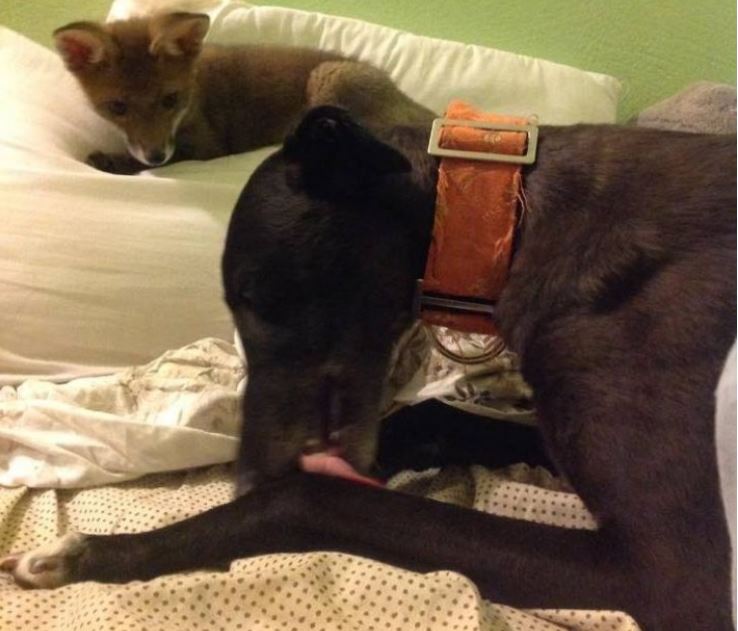 The two became fast friends, just like the characters in the classic Disney movie, The Fox and the Hound. Izzy and Willa's story is one of friendship and hope, proving that even in the darkest of times, true friendship can be found.
An Unexpected Friendship: Willa the Fox and Izzy the Greyhound 
An unlikely friendship blossomed between Willa, the orphaned kit, and Izzy, the retired greyhound. Although the two were opposites, they soon became inseparable. Izzy – with her easygoing personality – nurtured Willa's rambunctiousness while becoming her new mom.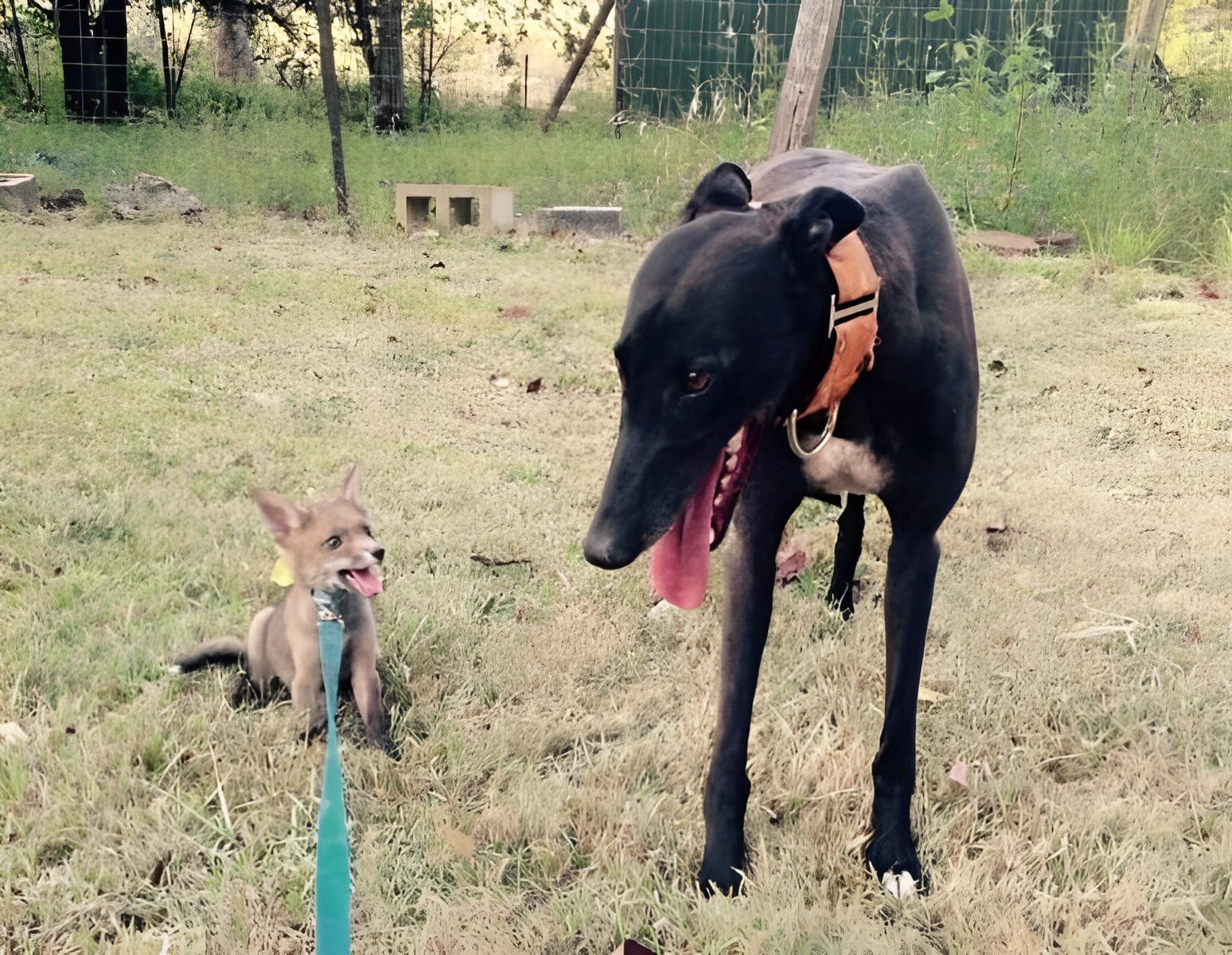 Kelly Nelder, the co-founder of Sugarshine, marvels at Izzy's impressive patience. "She'll let Willa all over her and even steal her food and snuggle against her tummy." Kelly says, "The pair have since been spending all their time together, a beautiful testament to the power of friendship."
From Best Friends to Foes - Exploring the Difference between Dogs and Foxes 
Dogs and foxes may both belong to the same species, Canidae, but their lineage splits off from there. Dogs stem from the Canis genus, while fox species belong to Vulpes, making the two species unable to interbreed. Despite this, dogs and foxes can still get along due to their shared ancestry.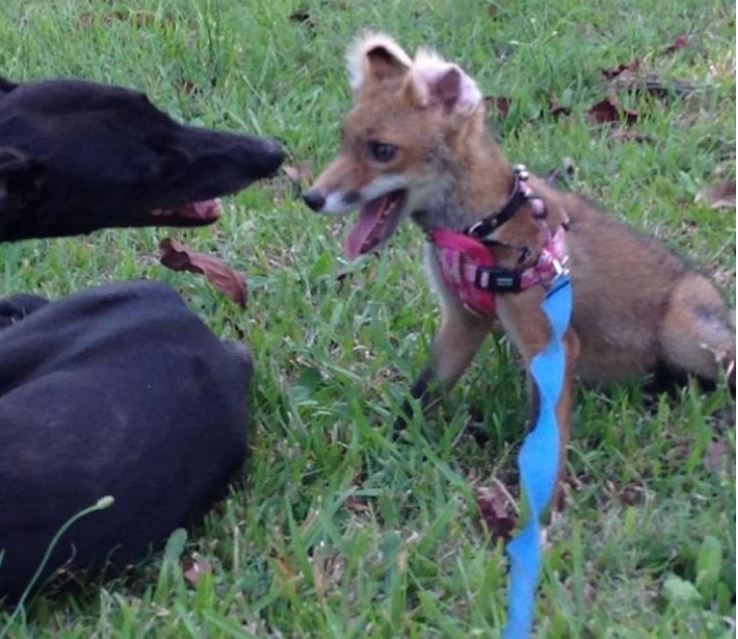 Dogs typically live for around 10 – 13 years, while foxes generally have a much shorter lifespan of two or four years. European red foxes are timid, making them the complete opposite of their canine counterparts. Although the two species may have their differences, they will always share a special bond born from their common ancestor.
Fox-Dog Friendships: The Exception to the Rule 
Foxes and dogs may not seem like the most obvious of friends, but in certain cases, an unlikely bond can form. Wild foxes tend to be quite wary of other animals, including dogs, and vice versa.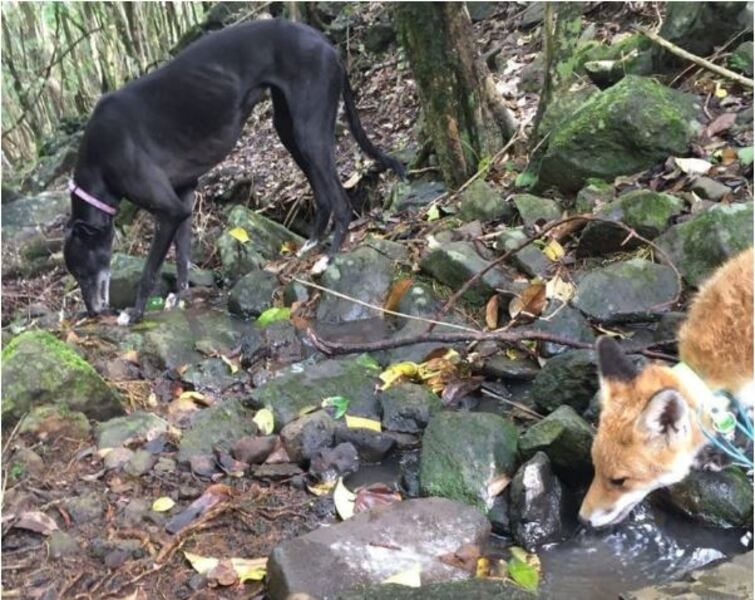 However, not all dog breeds are put off by fox scent, and some canines may even become friends with their wild counterparts. Willa and Izzy are a prime example of this unique relationship, where these two animals genuinely enjoy each other's company.
A Loveable Duo: Izzy and Willa! 
Willa, the fox, loves to sneak up behind Izzy, the dog, and try to grab her tail – much to Izzy's amusement. Kelly Nelder describes their adorable antics saying, "If he gets hold of her tail, he tries to take it to his hiding spot with his toys. He doesn't seem to realize that Isabel's [tail is] permanently attached!"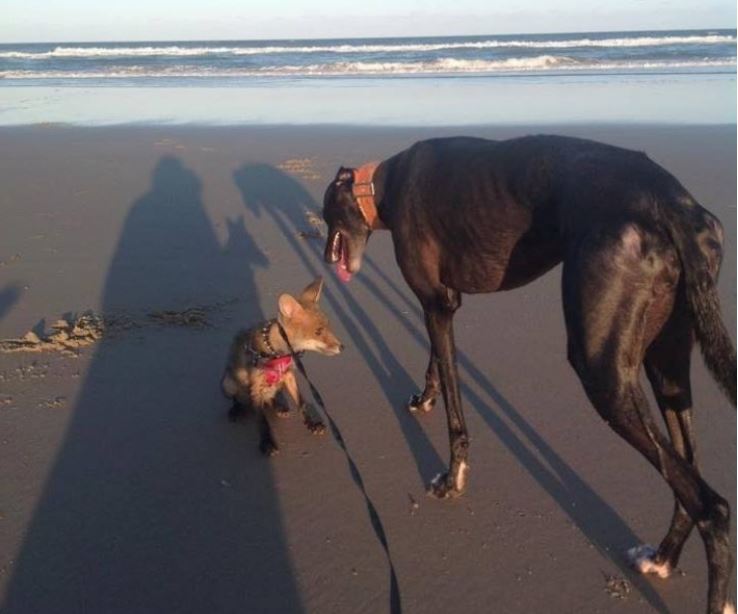 Kelly explains that even when they went to the beach together, Izzy responded to Willa's mischievous behavior by playfully putting her entire head in her mouth. These two have a special bond – one that is full of love and fun!
Willa's Lucky Escape: Sugarshine Sanctuary Saves a Fox! 
The Sugarshine staff were struck with worry when a new Australian law prohibited foxes from being kept as pets. But, their worries were put to rest when they realized that their fox, Willa, was registered as a pet before the law came into effect – meaning he was exempt from the ruling!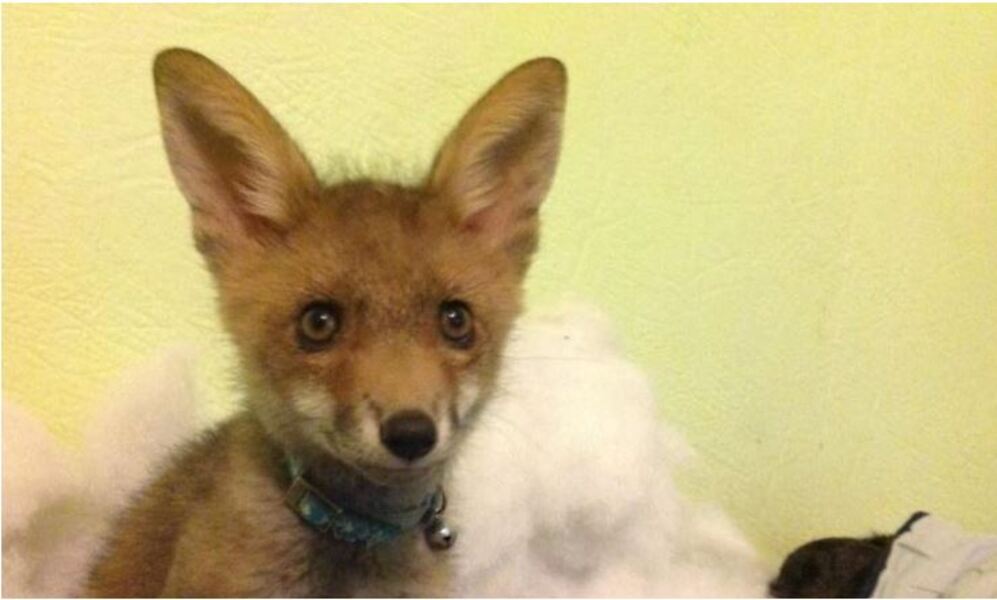 He can still live a happy and healthy life at the sanctuary, but sadly, he can no longer go to the beach with Izzy. Any foxes caught in the future will be euthanized, making Willa's lucky escape even more special.
Capturing and Containing Foxes: An Expensive Battle 
Foxes are a common problem in Australia, and some activists have argued that capturing and containing them is a better solution than euthanizing them. However, this is an expensive battle.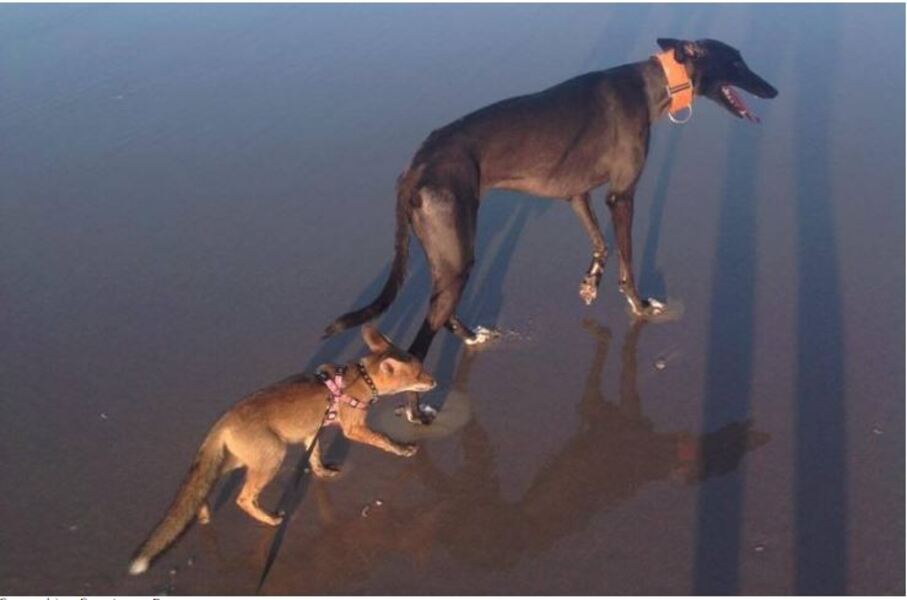 Specialists bait a fox to catch them – it costs $1.3 million to bait a 35,000 sq km area. On top of that, fencing an area to limit fox expansion costs about $10,000 per kilometer. Animal lovers are doing their best to help without pay, but the cost of controlling the fox population is still incredibly high.
Saving the Lives of Innocent Foxes 
Australian officials have made a law to ban foxes as pets to curb their population. However, Kelly opposes this law, believing that there are no evil animals and that foxes should not be killed just for being born.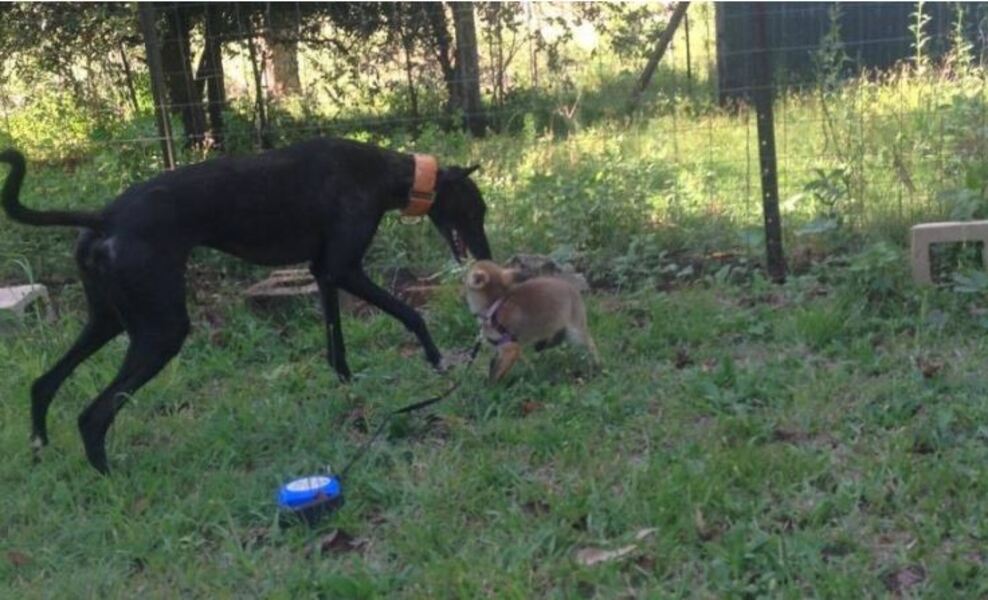 Kelly claims that if kept in enclosures and cared for properly, these animals can be beautiful and funny with loads of personality. They should not be condemned for their existence. Despite this, the current pest order still means that foxes must be killed.
Cuddly Couple: Willa and Izzy's Heart-warming Tale 
Willa and Izzy have been living happily together in Sugarshine Sanctuary, and their story has won the hearts of many. The sanctuary shared their real-life fox and hound tale on their social media, and it spread like wildfire. Internet users can't help but fall in love with this unlikely friendship.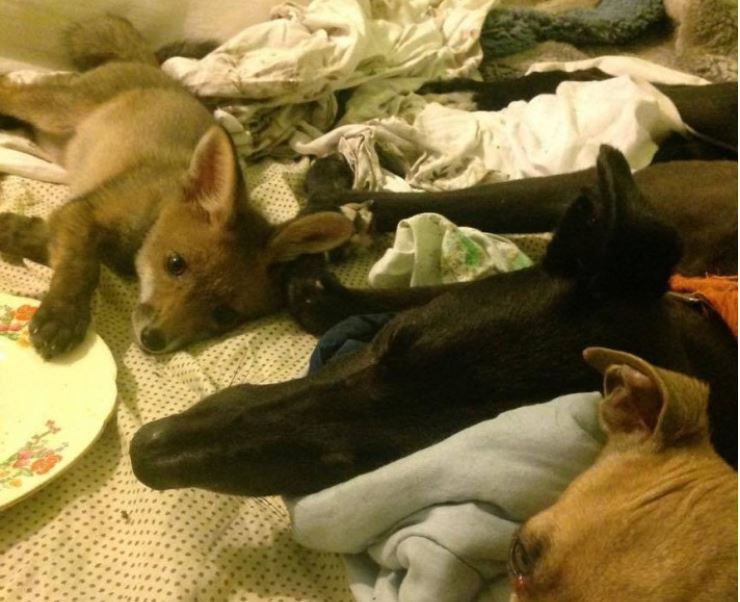 The fox debate in Australia is yet to be resolved. However, Kelly and her team keep spreading the message of kindness and acceptance. Whether the fate of foxes in Australia will be decided in the future or not, these two friends are enjoying their time together, and it's truly heart-warming.
A Friendship That Transcends Species: The Story of Tinni 
Willa and Izzy have captivated the hearts of people around the world. But, there's another strikingly similar story. Six years ago, Norweigan photographer Torgeir Berge was walking his German shepherd, Tinni, through the woods when they came across a lost, abandoned fox pup.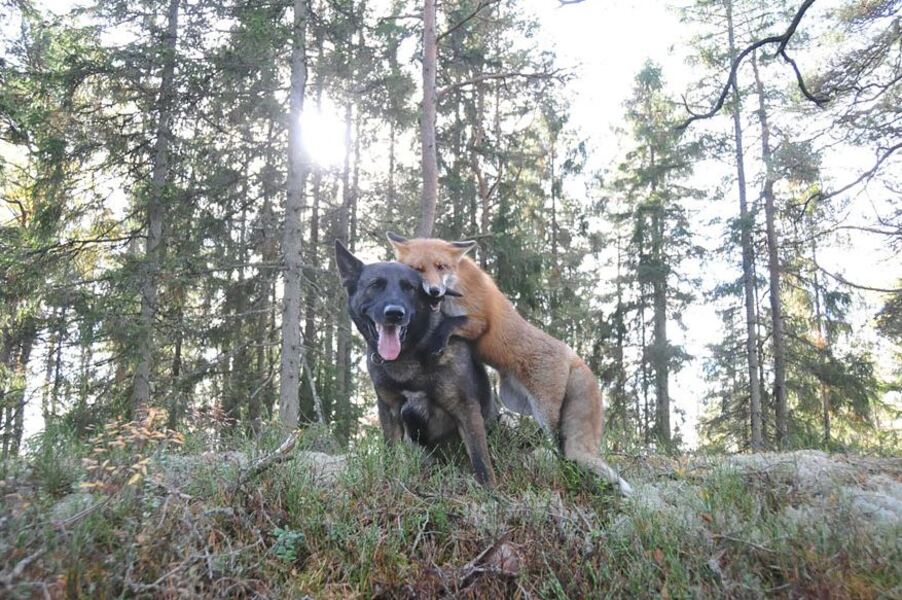 Unable to ignore it, Berge and Tinni took him in, and a beautiful friendship between three very different species was born. As Berge's co-author Berit Helberg said, "He was a puppy, and probably his mother had died, so he sought help, and company, and food." 
An Unlikely Friendship 
Berge's walks with his German shepherd, Tinni, changed forever when they met the baby fox in the forest. They named the fox Sniffer and soon enough, the unlikely pair began to play together.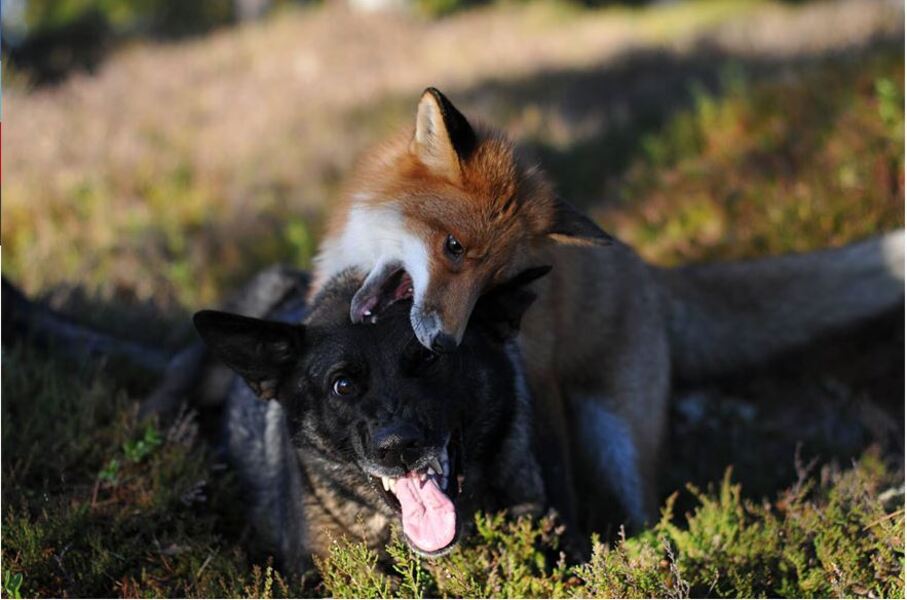 Every day, they spent hours running and playing, and Berge was able to capture their friendship through his photography. He posted his pictures to a nature photography group on Facebook, and the photos quickly went viral!
Foxes are Just Like Dogs: Berge and Helberg's Story 
Berge Helberg was amazed to witness the growing friendship between Sniffer and Tinni, a fox and a dog. As a result, he changed his perspective on the fur trade industry and wants to see it banned. On Facebook, he wrote, "Foxes are just like dogs in their behavior and personality."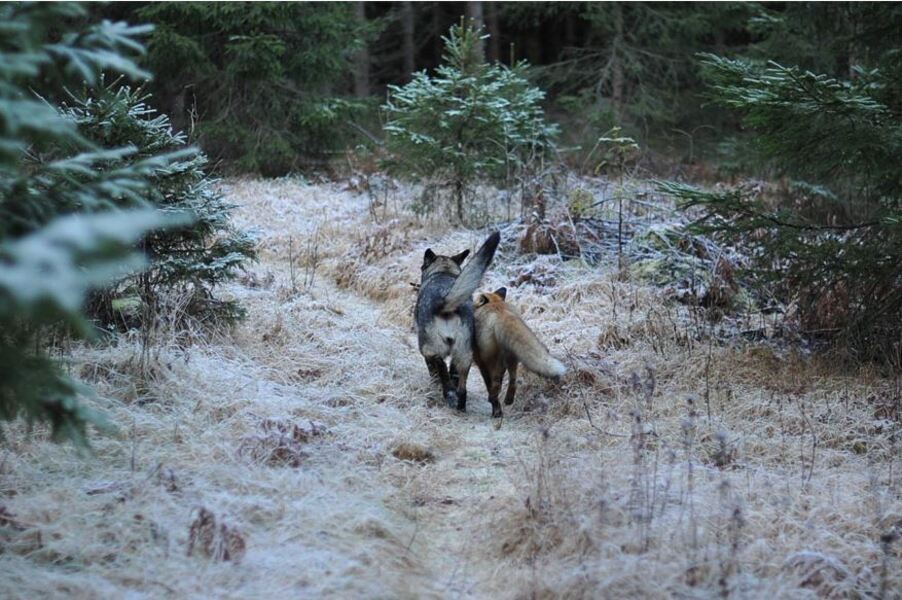 Berge went on to say, "It brings tears to my eyes in pure pain, when I think about the millions of Sniffers… locked inside cages all their lives." Helberg further added that Berge's photographs help spread awareness about the similarities between foxes and dogs.
Catch a Glimpse of Unconditional Love: The Story of Tinni and Sniffer 
Berge and his friend, Berit Helberg, have joined forces to create a picture book that celebrates the unconditional friendship between Tinni the dog and Sniffer the wild fox.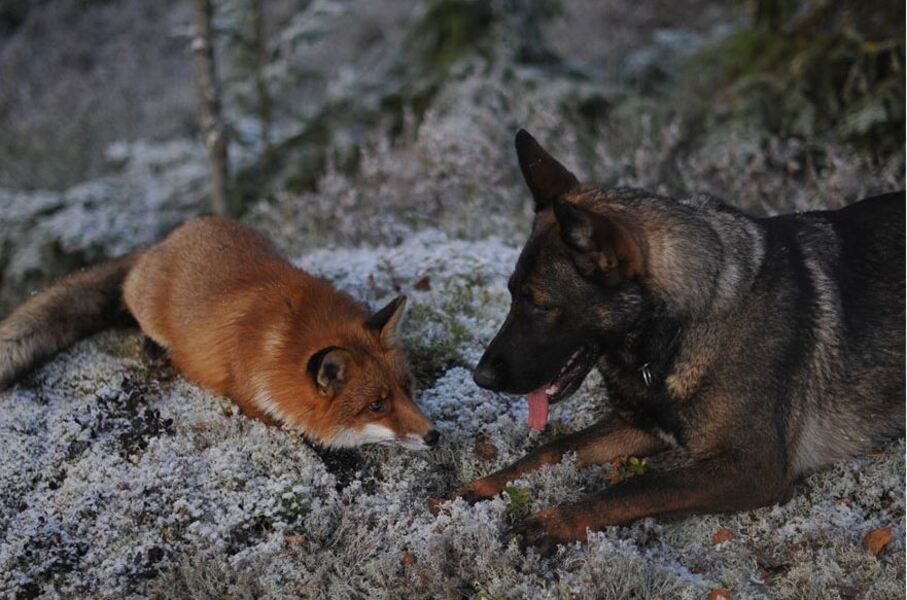 Berge has captured this unique bond in stunning photographs and hopes that sharing their story will bring attention to the plight of animals used in the fur trade. Helberg has nothing but admiration for this special bond, noting that "not many people are privileged to see and enjoy a friendship like this."
Fox and Dog Best Friends: The Surprising Tale of Sniffer and Tinni 
Sniffer and Tinni, the fox and the dog, have become the best of friends, and thanks to Helberg's book, the public can take a glimpse at this special bond. The public can also follow their adventures through the photos and videos posted by Berge, where they can be seen wrestling and running around like they've been pals all their lives.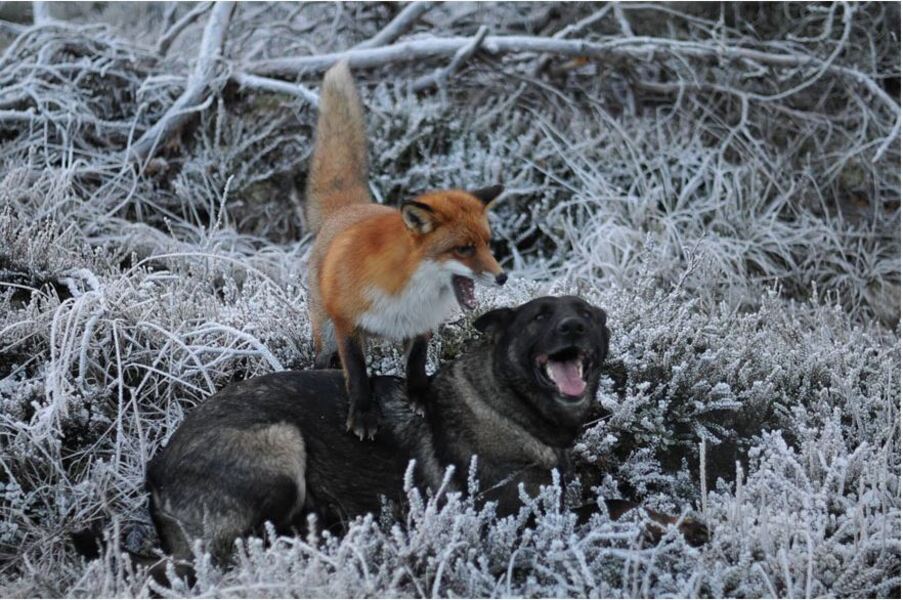 Tinni and Sniffer even continue to sleep and walk together – just like Willa and Izzy did in 2018. Who would have thought that foxes and dogs could have so much in common? It's such a heartwarming story of two unlikely companions who have become the best of friends.