TikTok's Best And Worst Food Trends That Made The Internet Go Crazy
Are you looking for the latest food trends to try in the kitchen? TikTok has become the go-to platform for discovering viral food crazes.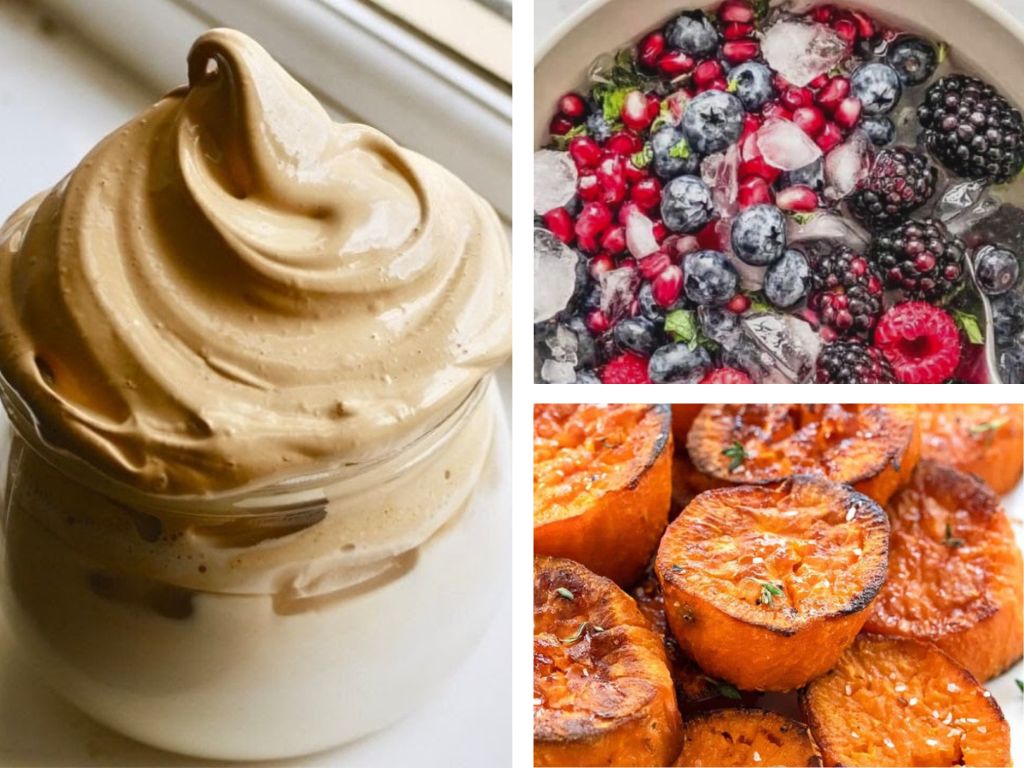 From the most sumptuous to bizarre meals, we've rounded up the best and worst food trends on TikTok. You won't want to miss this list if you're seeking inspiration for creative recipes or a warning about what to avoid.
Tidy Up Your Wraps In Seconds With This Brilliant Hack
Tired of messy and imperfect wraps? Worry no more! This fantastic wrap hack will change your life. Simply divide your favorite toppings into four sections and place them on each corner of your tortilla.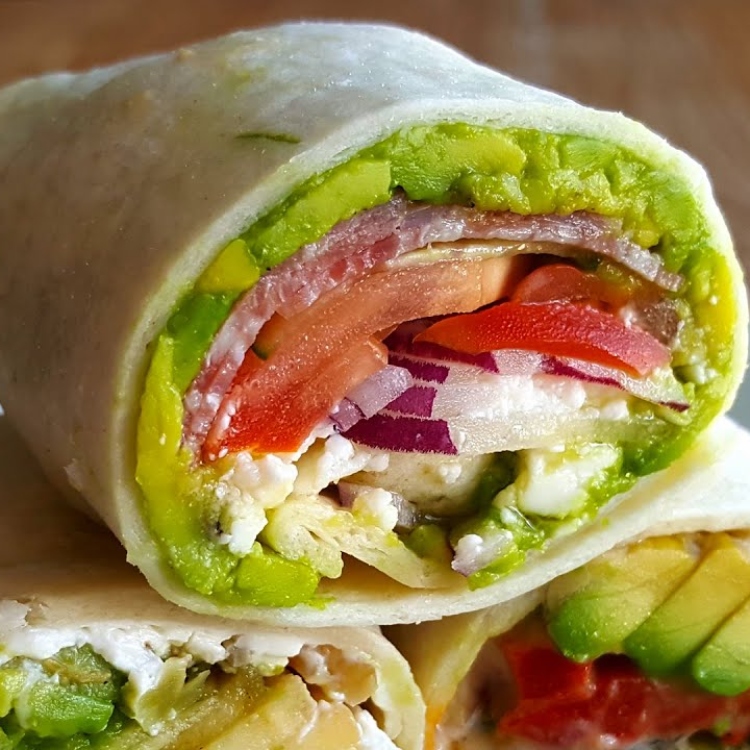 Fold clockwise, cook, and voilà! When serving, slice it in half for an elegant and tidy wrap. Thanks to TikTok, this trick is just one of many quick and easy kitchen hacks that can make your life easier.
Why The "Is It Cake?" Meme Went Viral On TikTok
In the summer of 2020, the "Is it cake?" meme took the internet by storm, with people questioning if everything, from Crocs to bananas, was cake. This was a terrible idea as some people ate unpleasant meals thinking it was cake.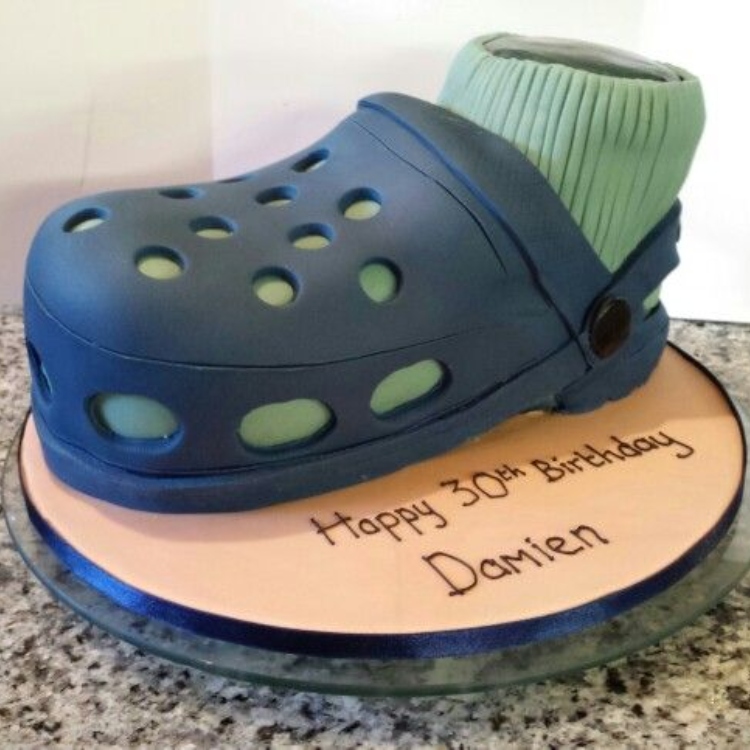 According to NYU psychology professor Pascal Wallisch, the meme worked because it shattered people's preconceived notions of an object, confusing their minds.
From Lockdown Boredom To Whipped Coffee Craze
The boredom that followed the 2022 lockdown led to TikTok and Dalgona coffee being viral sensations. Whipped coffee quickly became popular, made with three ingredients, inspiring countless variations like whipped Nutella, matcha, and strawberry milk.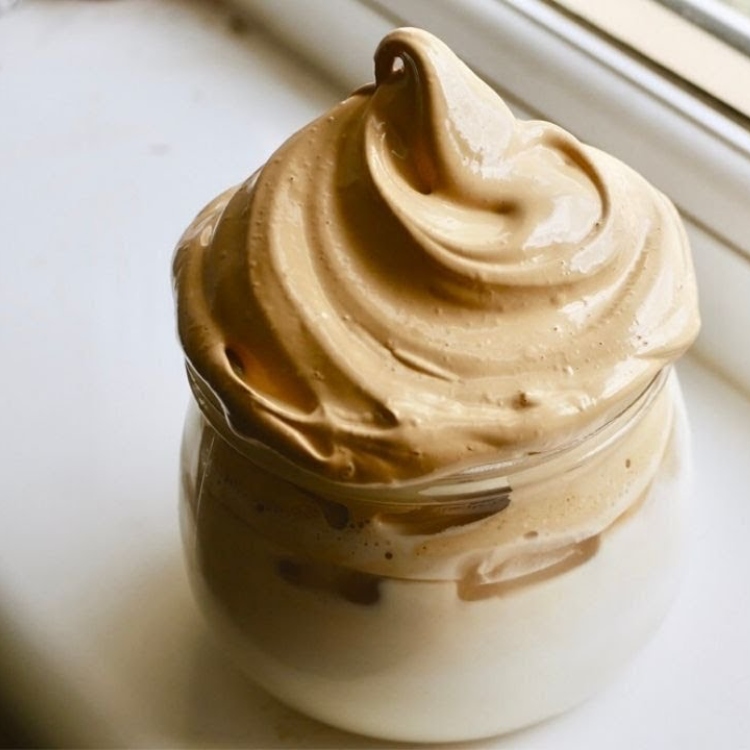 If you have yet to try it, hop on board and indulge in this creamy delight. Once you've mastered the classic version, don't be afraid to experiment with the many riffs of this trend.
The Mac 'n Hot Cheetos TikTok Trend That Went Too Far
Flamin' Hot Cheetos achieved cult status through pop-up restaurants and fashion collaborations. However, the recent TikTok trend, Mac 'N Hot Cheetos, has gone too far.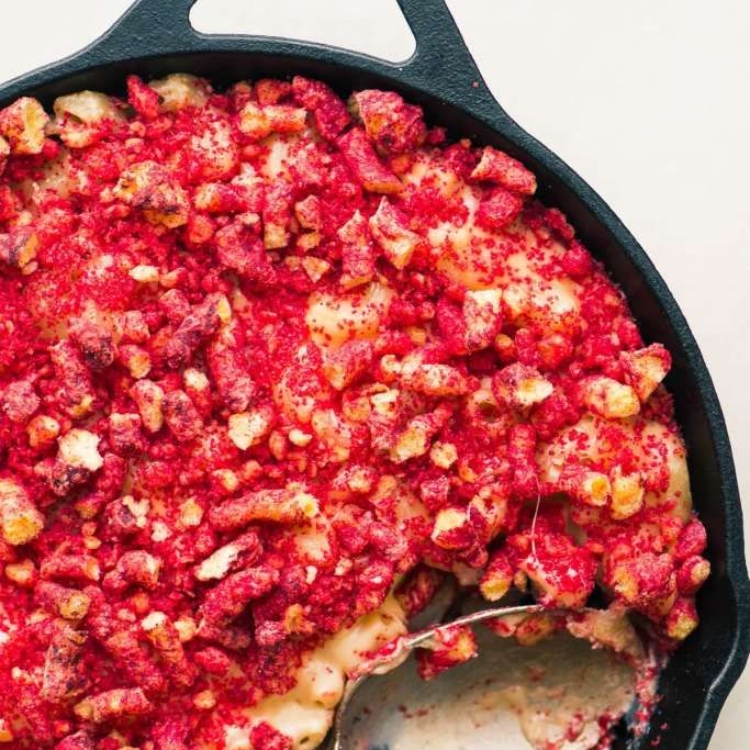 While Cheetos-based recipes aren't inherently wrong, the neon sludge of this recipe is unsettling and looks inedible. It's so profane that it even repels snack enthusiasts. Plus, there's a perfectly edible boxed Cheetos Mac 'N Cheese.
The Kit-Kat Cheesecake Craze
A U.K.-based baker's Kit-Kat Cheesecake sent TikTok into a frenzy, racking up millions of views! Deliciousness was guaranteed with every bite as one dug into the combination of buttery crust and cheesecake topped with ganache.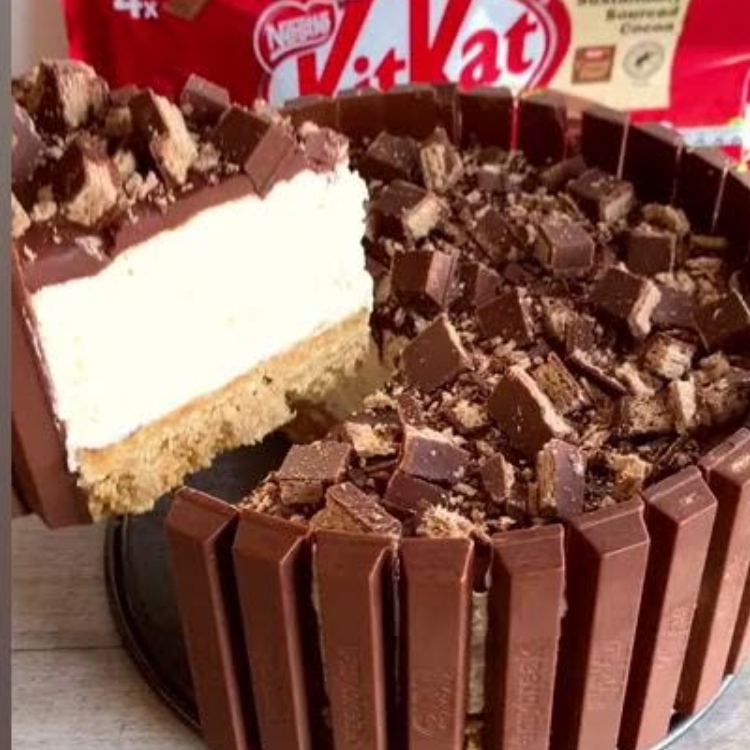 The crumbled Kit Kats and the dark toppings on the creamy cake were pure heaven for taste buds. In addition, the captivating Kit-Kat wall around the cheesecake only made it irresistible.
Toaster Grilled Cheese - Recipe Of A Fire Disaster
In 2020, the toaster grilled cheese trend exploded in popularity. Everyone wanted to use it as a wrap or as bread but had no idea it could be a dangerous move.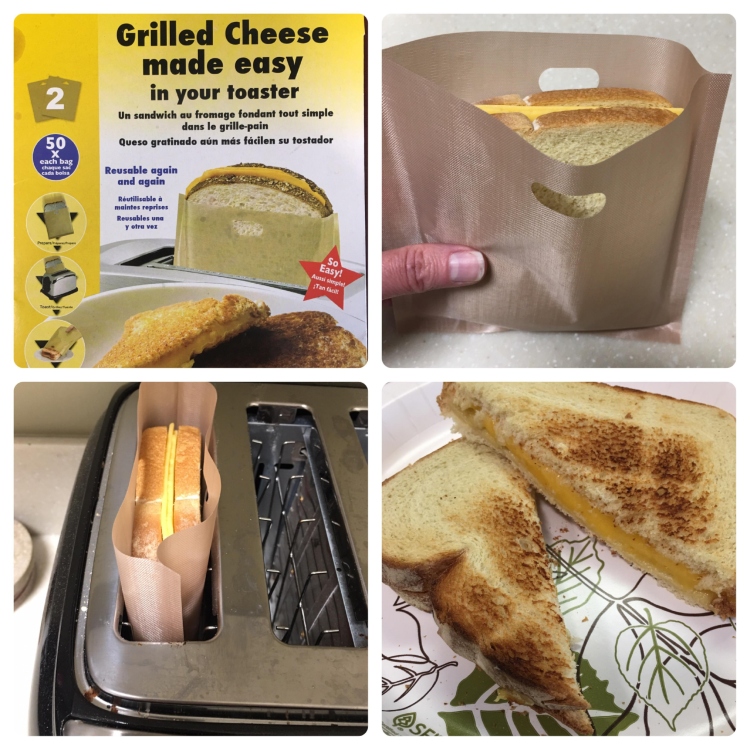 After reports of toasters going up in flames, the London Fire Brigade even issued a public warning. It's best to stick to using a pan or investing in a panini press–you don't want to be the one who sets a house ablaze over grilled cheese!
Shake Up Your Mornings With Pancake Cereals
Why not give your breakfast an exciting makeover by creating the ultimate pancake cereal? This delicious dish was a hit, and it's easy to see why!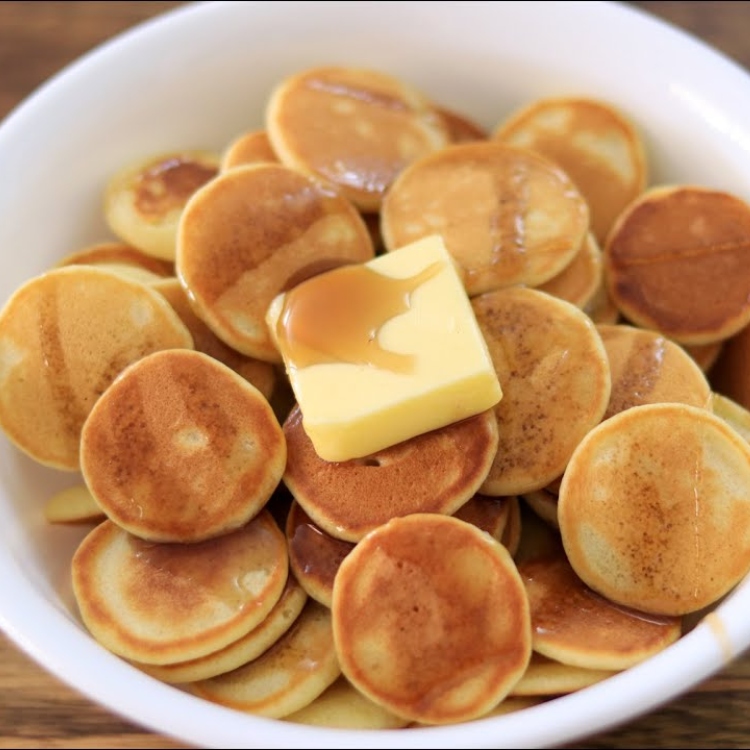 Just cook your mini pancakes on a griddle until they're golden brown, then place them in a bowl. Instead of milk, pour some sweet maple syrup on and enjoy! With this tasty breakfast treat, you'll never want to make boring pancakes again.
Baked Feta Pasta Is Not For Amateurs
In 2021, a TikTok repost of a baked-feta cheese dish first posted by a food blogger two years prior caused an unexpected stir. The dish became so popular that Finland experienced a feta cheese shortage.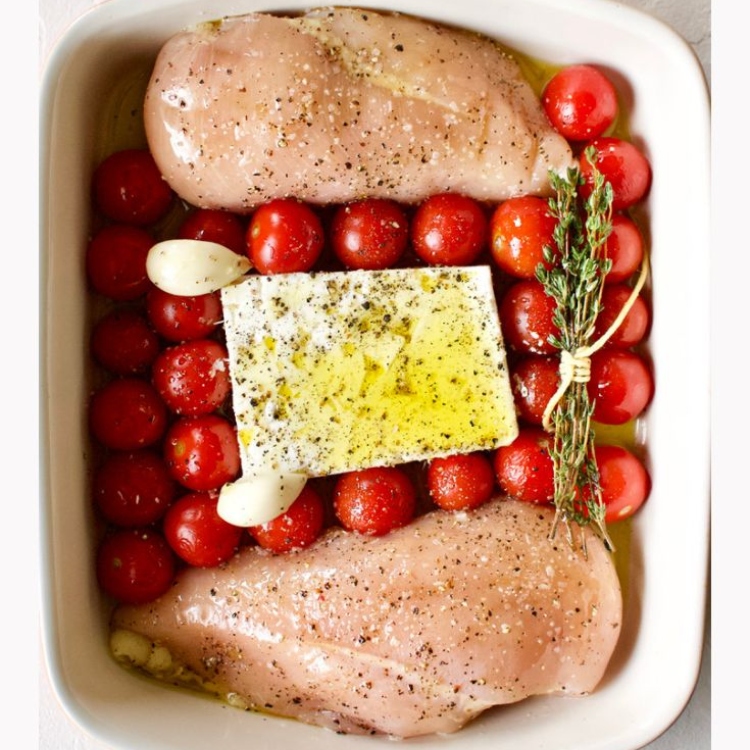 Despite the sudden fame, only some have given it the perfect look and taste. This dish requires high-quality ingredients in specific quantities, and with no proper recipe available, most end up with a delicious but unappetizing puddle!
A Home-Made Ice Cream With Common Ingredients
We all have those moments when we want a creamy scoop of our favorite ice cream. Unfortunately, rushing to a store to satisfy those cravings is not always possible.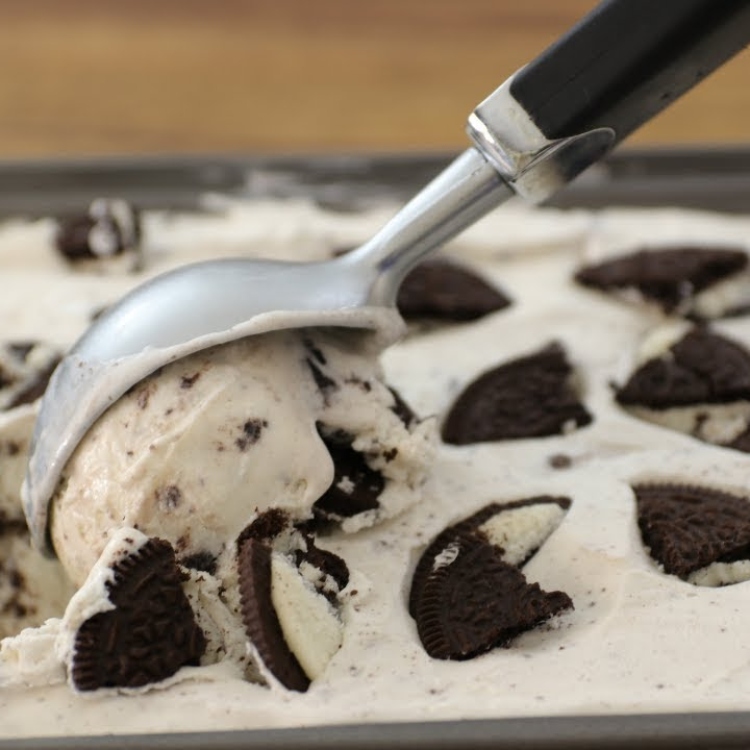 Well, don't despair! Here's a quick and easy recipe to make delicious ice cream at home. You only need sweetened condensed milk, cream, and any flavor you like: vanilla, chocolate syrup, caramel cheesecake, or fruit. You now have a personalized ice cream treat in no time!
The Nachos We Would Gladly Say No To
Although we love nachos, we object to having the chips on a communal table for everyone to grab with bare hands. We're all for delicious snacks, but not at the expense of basic hygiene.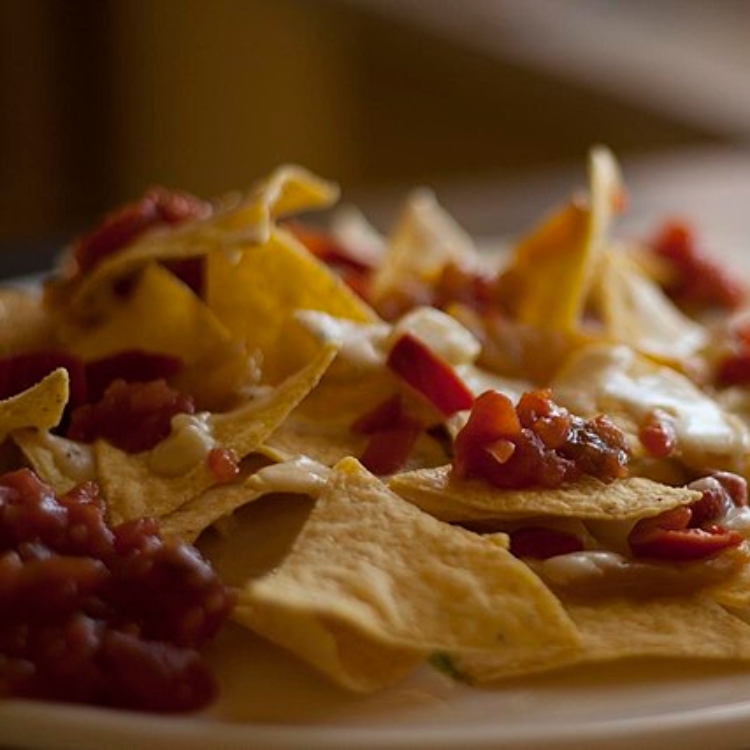 While we care to keep our hands clean, we can't be sure everyone else will do the same. That's why we avoid this trend. If you're craving nachos, why not make them at home? That way, you can ensure that they're both delicious and germ-free.
Leftover Rice With Salmon For A Nutritious Meal
We're huge fans of leftovers that are versatile enough to be turned into a whole delicious dish with its own twist. That explains our love for rice, which tastes even better when combined with salmon, as we learned from TikToker Emily Marikos.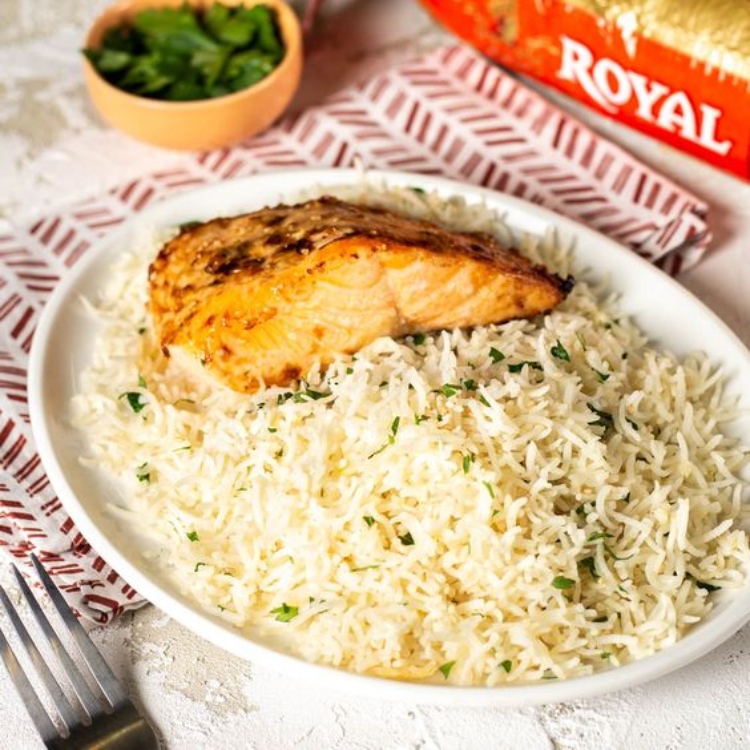 To make this meal even tastier, add some sriracha, kimchi, Kewpie mayo, and seaweed snacks. With the extra ingredients, you will have a delicious and nutritious meal.
Turning Pancake Making Into A Chore
 Although we love pancakes, we hate how long their preparations take. It's either one wakes up earlier than they normally do during a work or school day to make these confections or waits until the weekend to enjoy a hearty breakfast that includes pancakes.
Imagine our shock when we found out that some people make mini pancakes, waiting for each to turn golden brown before flipping them! As aesthetically pleasing as a pancake cereal bowl is, this method isn't practical.
Bread That Will Have You On Cloud Nine
Finding joy in simple things is one of the keys to happiness, and for us, one of those things is bread. There's something truly magical about the aroma of freshly baked bread that can turn even the toughest days around.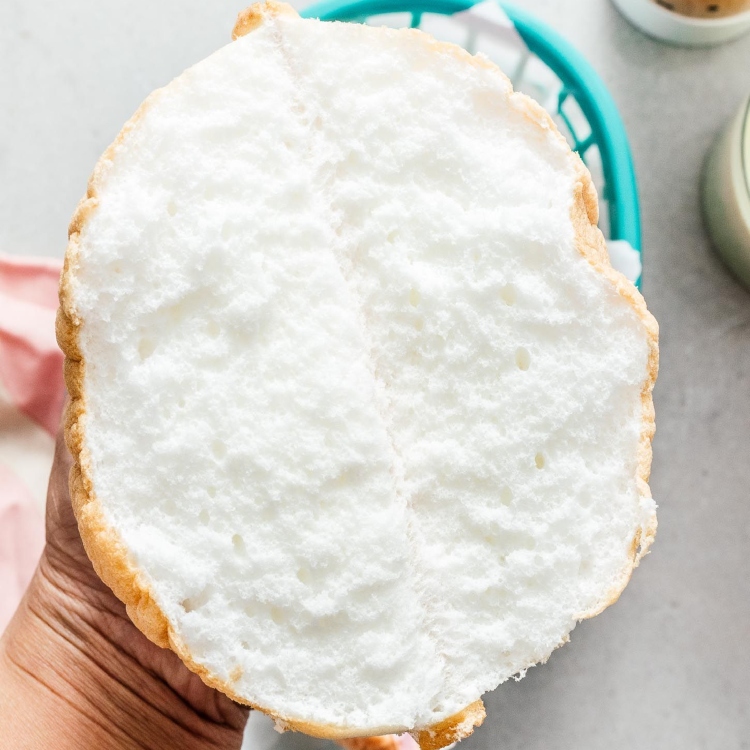 But have you tried cloud bread? This unique bread is made with just sugar, cornstarch, and eggs, and it's light, fluffy, and delicious. Plus, it only takes 25 minutes to prepare, so you can enjoy it quickly.
Another Cereal Option We Can Do Without
We have nothing against donuts. If anything, we're donut-crazy and will find whatever excuse to have one or two.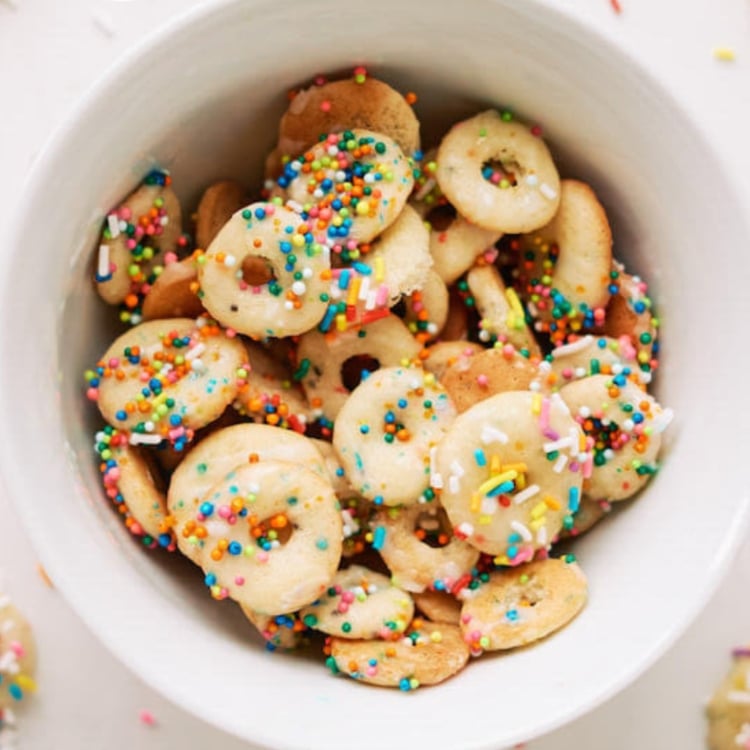 That, though, doesn't change the fact that these treats are unhealthy. With normal-sized donuts, one can decide on the number of donuts they will eat, unlike with a mini-donut cereal bowl, where it's challenging to keep count and determine if one has had enough donuts for the day.
Think You've Exhausted All Pasta And Cheese Recipes?
Liemessa, a Finnish blogger, created the original Feta Pasta recipe in 2019. Grilled cheese, though, made the recipe more popular by simplifying it.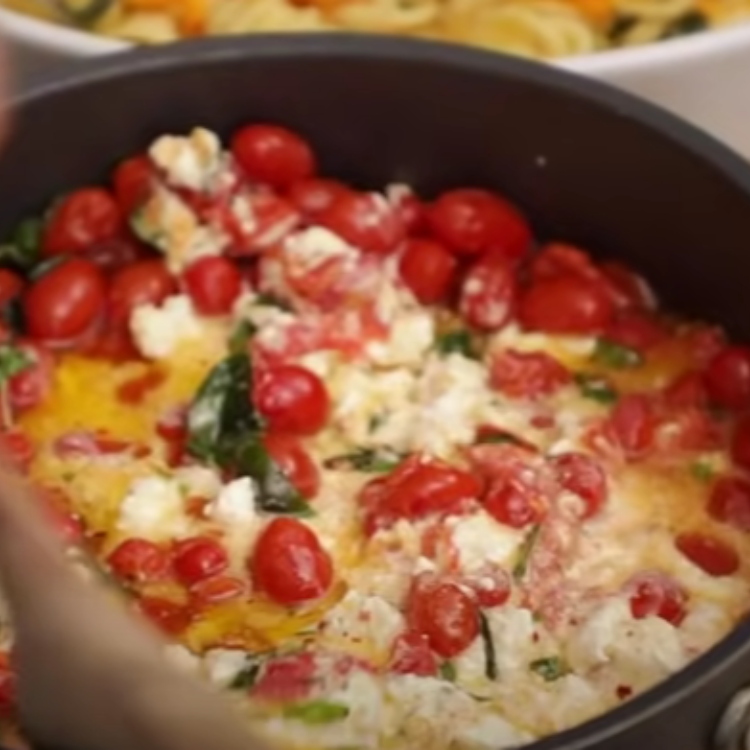 For those that still haven't figured it out, the star of this dish is the cheese. Place it in the middle of your cooking pot so that every ingredient absorbs its flavor. You will know you're ready to serve when all your cheese has melted.
Nature's Cereal Smoothie TikTok Trend
With nearly half a billion views, the viral breakfast trend "Natural Cereal" has gained enormous popularity on TikTok. Despite its simple and healthy recipe for pomegranate seeds, blueberries, and strawberries soaked in coconut water and ice, it is a fruit salad with a catchy name.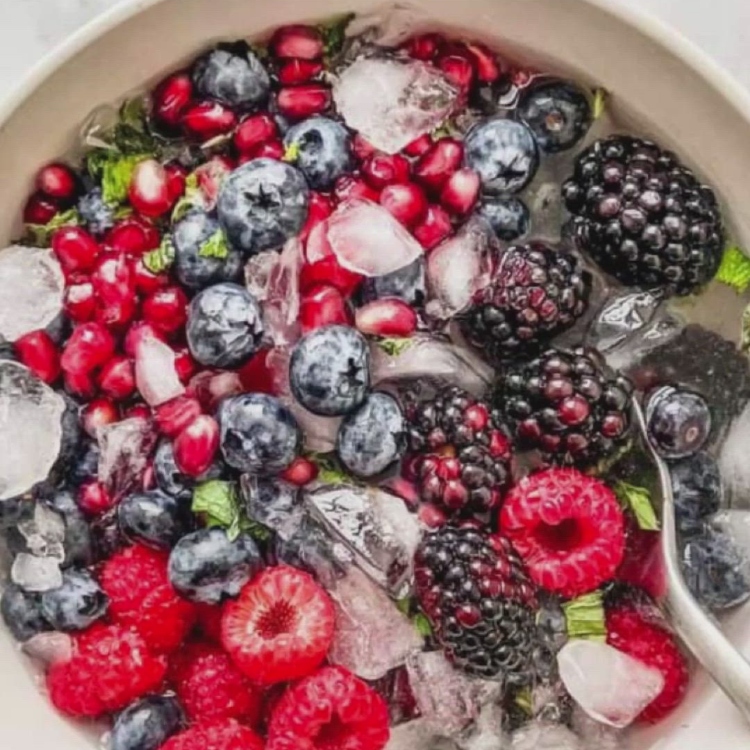 While it has received praise for its health benefits, such as preventing constipation and providing antioxidants, it does not provide the full range of nutritional benefits that a smoothie would. It lacks protein and healthy fats.
Meringues In The Shape Of Animals
Looking for a fun and different way to up your hot cocoa game? Instead of marshmallows, try these adorable animal-shaped meringues! A TikToker with over 700,000 followers creates all kinds of cute creatures to add to your drink, from adorable pigs to dinosaurs and weenie dogs.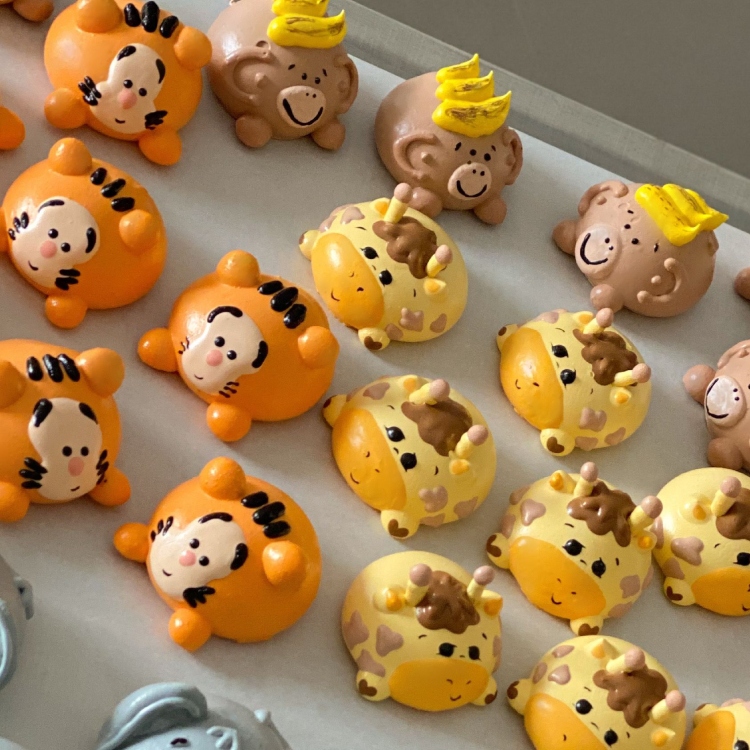 You, too, can make these whimsical treats with meringue-making tips and use food coloring and detailing to make them even more lifelike. This is an excellent example of having fun while eating.
It's Just Cotton Candy
Who would have thought cotton candy pickles would go viral on TikTok? Like dipping Wendy's fries in a chocolate Frosty, it's one of those things that's so wrong it might just be right. However, opinions on this unusual pairing differ.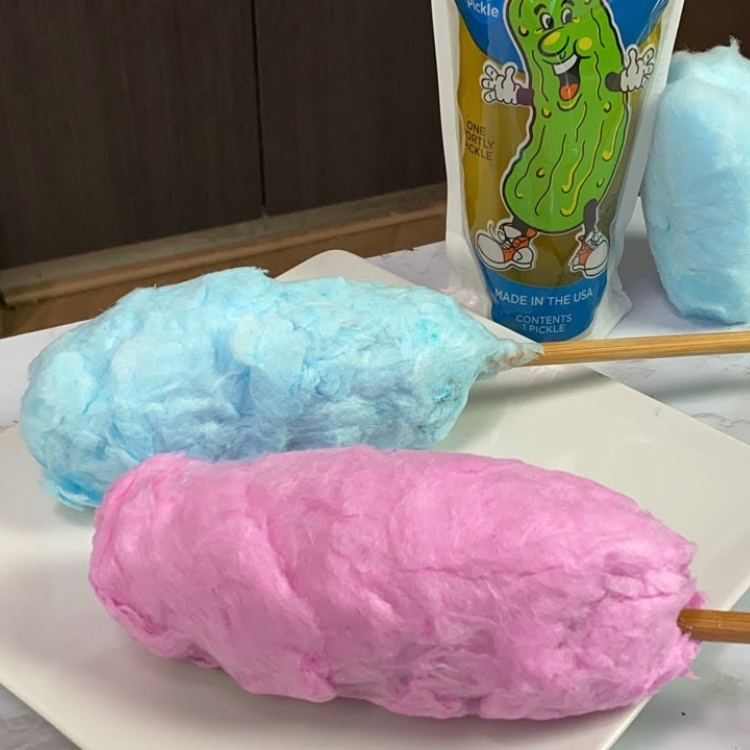 Strange pickle pairings like this pop up online as disgusting food combinations people enjoy. Despite receiving 6.6 million views on TikTok, the verdict on cotton candy pickles is not positive.
Twisted Crispy Appetizing Bacon
Are you looking for the finest crispy bacon recipe? Check out twisted bacon! Despite the numerous ways to cook bacon, twisted bacon provides a satisfying crunch and is ideal for on-the-go snacking. Its twisted shape produces a soft and crispy texture, making it an exciting addition to any breakfast spread.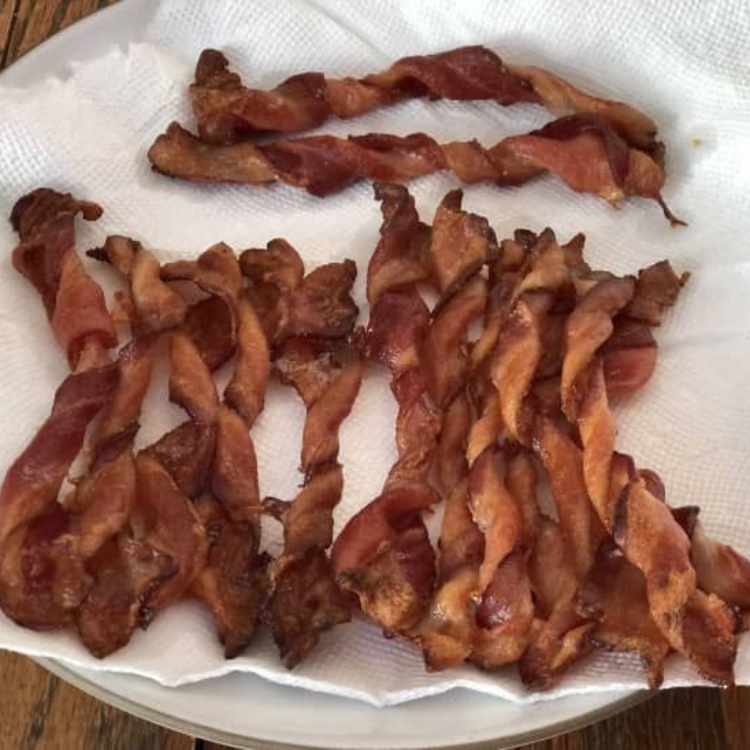 Twisted bacon is distinguished by its ease of preparation and mess-free cooking process. You don't have to fry it in oil or constantly check to ensure it's cooked thoroughly.
Cold Sweet Potato…Really TikTok?
While there's nothing wrong with a baked sweet potato, Hailey Peters' viral TikTok lunch of mustard, a handful of raw veggies, and a cold sweet potato elicited mixed reactions online. Viewers were particularly shocked by her decision to consume raw asparagus, which can be difficult to chew.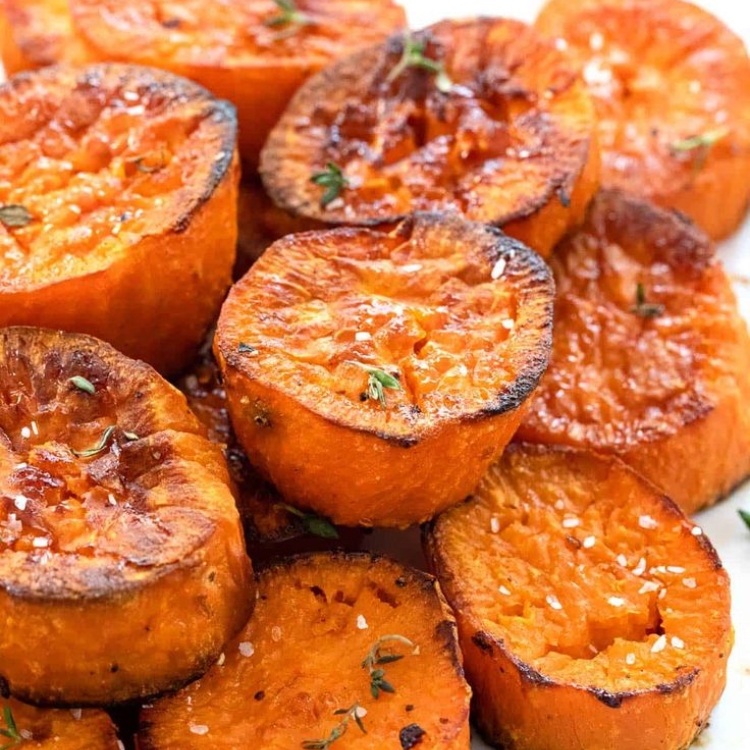 The raw vegetables were appetizing to some viewers, but cold sweet potatoes turned them off. It was criticized for glorifying unhealthy eating habits. If you're planning to try this, at least warm up the sweet potato first.
Koolickles Are Definitely A Must-Have
Kool-Aid pickles, also called koolickles, have altered normal pickle-eating habits. The pickles are soaked in Kool-Aid powder, giving them a sweet and tangy flavor that will excite your taste buds.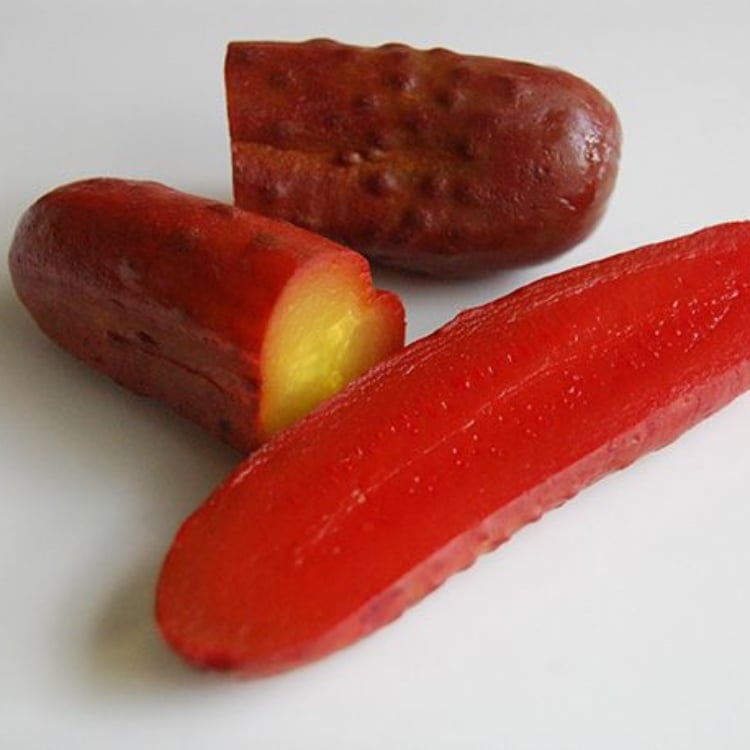 Even though the ingredients may seem like a disaster waiting to happen, this trick makes pickles much more scrumptious. We are certain that a trial will leave you wanting more.
This Hack Solves A Non-Existent Problem
Most viral hacks offer a quick and clever solution to a problem. Yet, this one-pan sandwich trick didn't fix any problems, despite being popular. Breakfast sandwiches are usually made in one pot, which does not differ from the so-called hack.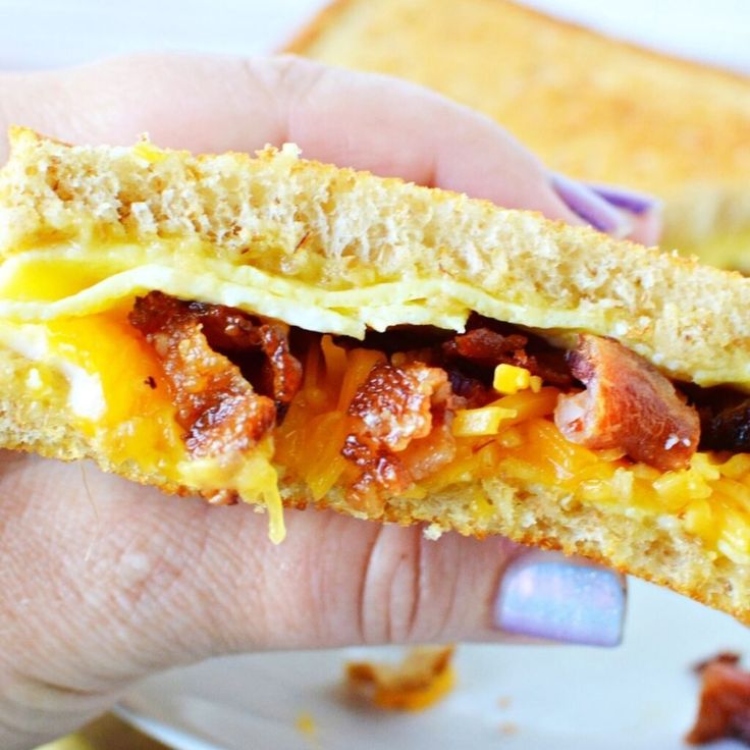 You can still try it, as most of those who did so reported positive results, but know that it is not a better or improved way of making egg sandwiches.
The Mouthwatering Oreo Sushi Rolls
Imagine regular sushi but ice cream wrapped in Oreo instead of nori. Sounds yummy, right? This hack made us realize we'd probably been eating Oreos the wrong way. All you need for this trendy trick is a pack of Oreos and some chocolate sauce or milk.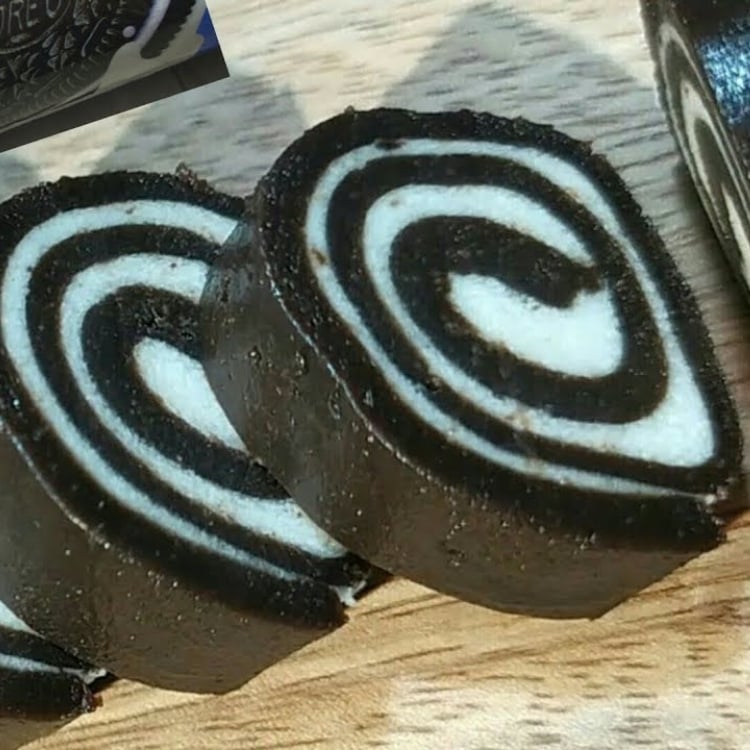 Oreo sushi rolls are such a creative reinvention of a classic snack that looks delicious. No wonder social media creators won't stop making them!
This Cilantro Hack Is An Epic Fail
Rather than quickly fixing a problem, this hack caused even more problems. Even though it seemed like an excellent idea, the situation is far from the sleek appearance seen on the camera.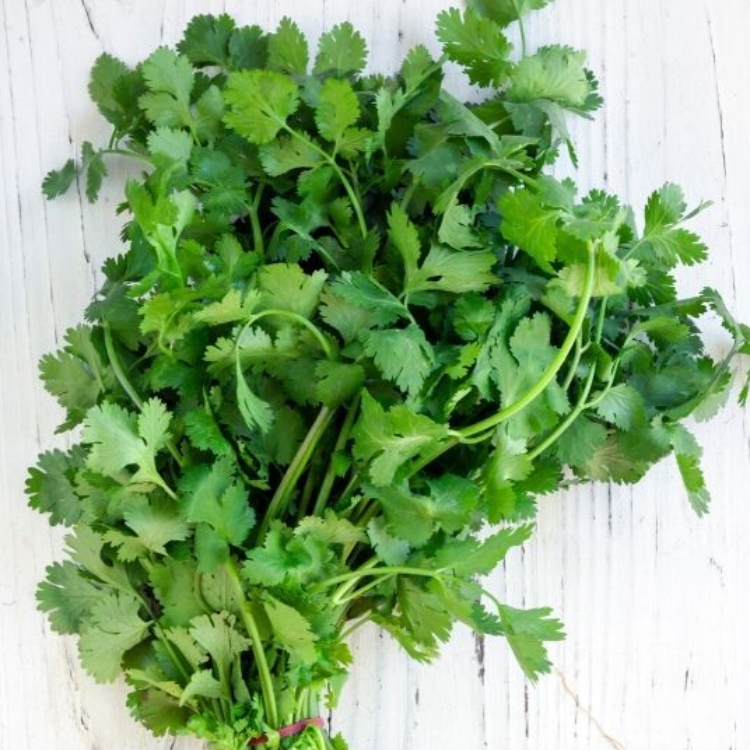 When an entertainment blog tried out this cilantro hack, they were left with a huge mess of leaves connected to its stem. They were forced to spend time removing stains from the grater, which eventually rectified the situation.
The Crispy Potatoes Recipe
If you're a fan of anything crunchy, you'll love this hack. Although this tasty potato recipe requires basic cooking skills, it is worth it. To season the potatoes, you'll need paprika, black pepper, Maldon salt, fresh rosemary, and Old Bay.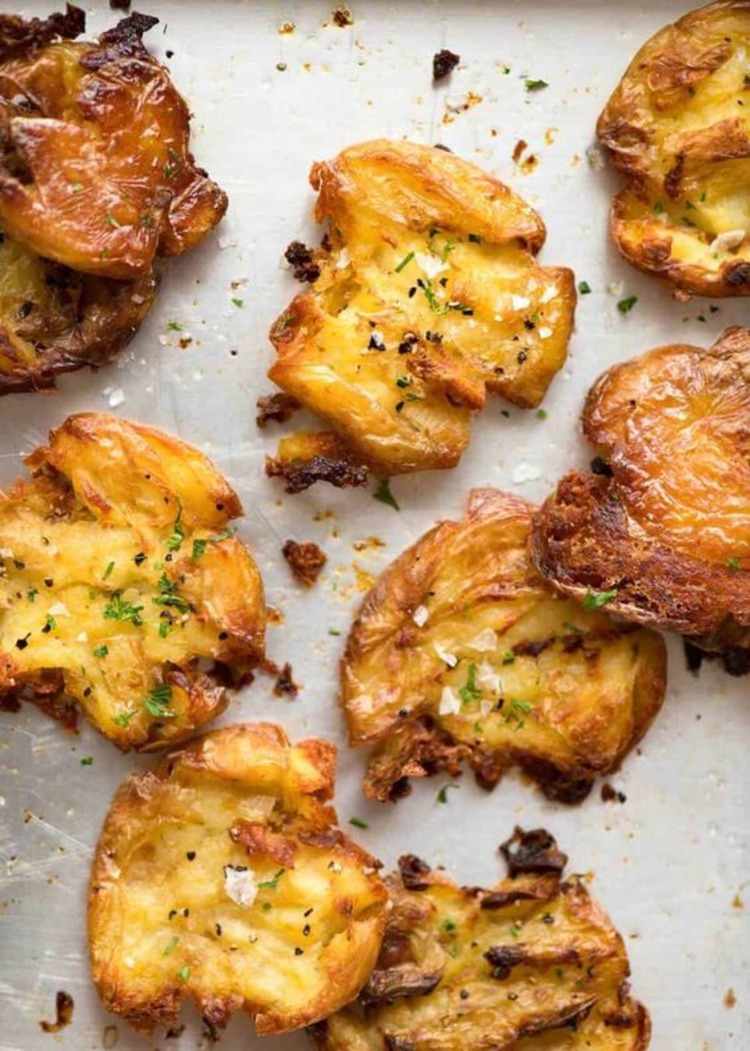 You can opt for Yukon Gold potatoes for an extra crispy texture. For finishing touches, sprinkle some parsley on top, and you'll get the finest crispy potatoes ever!