25 Well-Known Hollywood Families Everyone Recognizes
Many famous acting families have made us laugh and cry since the beginning of the film era. While some have to find their own way to the top, these Hollywood dynasties pass down a heritage of popularity and recognition. Even among this elite section of society, specific family names come up time and again as their members seem to succeed in everything they try.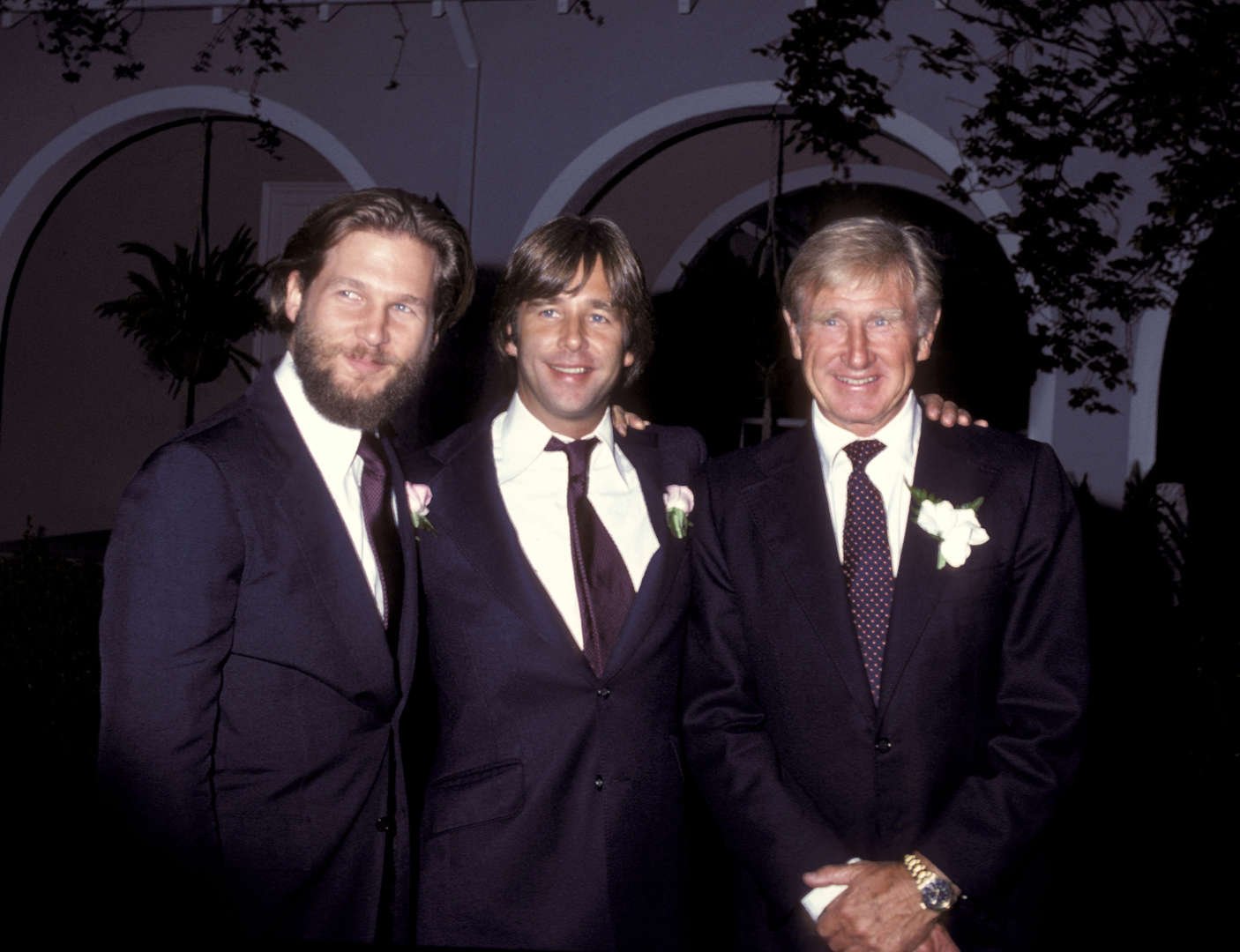 When you think of the most famous acting families of all time, you might be tempted to think of names like Cagney, Hackman, or even De Niro. Well, you're not too far off, but the truth behind the real Hollywood dynasties may surprise you. While those three may be great actors, there are others who had their paths to fame paved for them long before they were born. Let's see who they are.
The Barrymore Family
In the nearly four decades since her debut as a child star, Drew Barrymore has been the most famous member of her family. She starred in the movies E.T. the Extra-Terrestrial, Boys on the Side, and The Wedding Singer.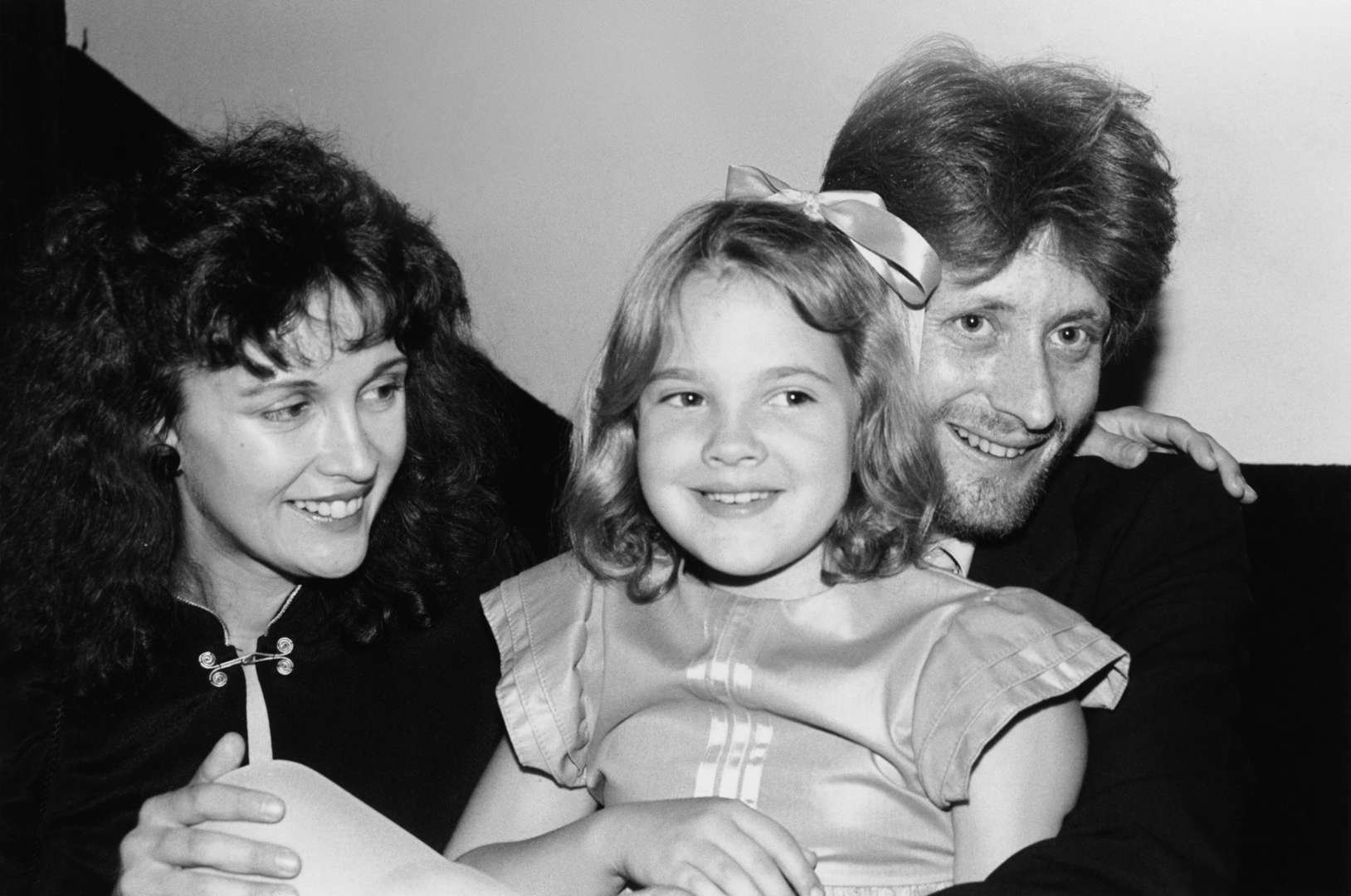 But the Barrymore family's glorious history in the entertainment industry all started with her great-uncle Lionel. He starred in It's a Wonderful Life in 1946 and A Free Soul in 1931, both of which earned him Oscars for best actor. During the time of silent films, his brother John earned a lot of praise for his work.
The Carradine Family 
Although John Carradine was a respected character actor during his era (from the 1930s through the 1960s), his sons and grandchildren brought the Carradine name into the mainstream sphere and made it recognizable in Hollywood.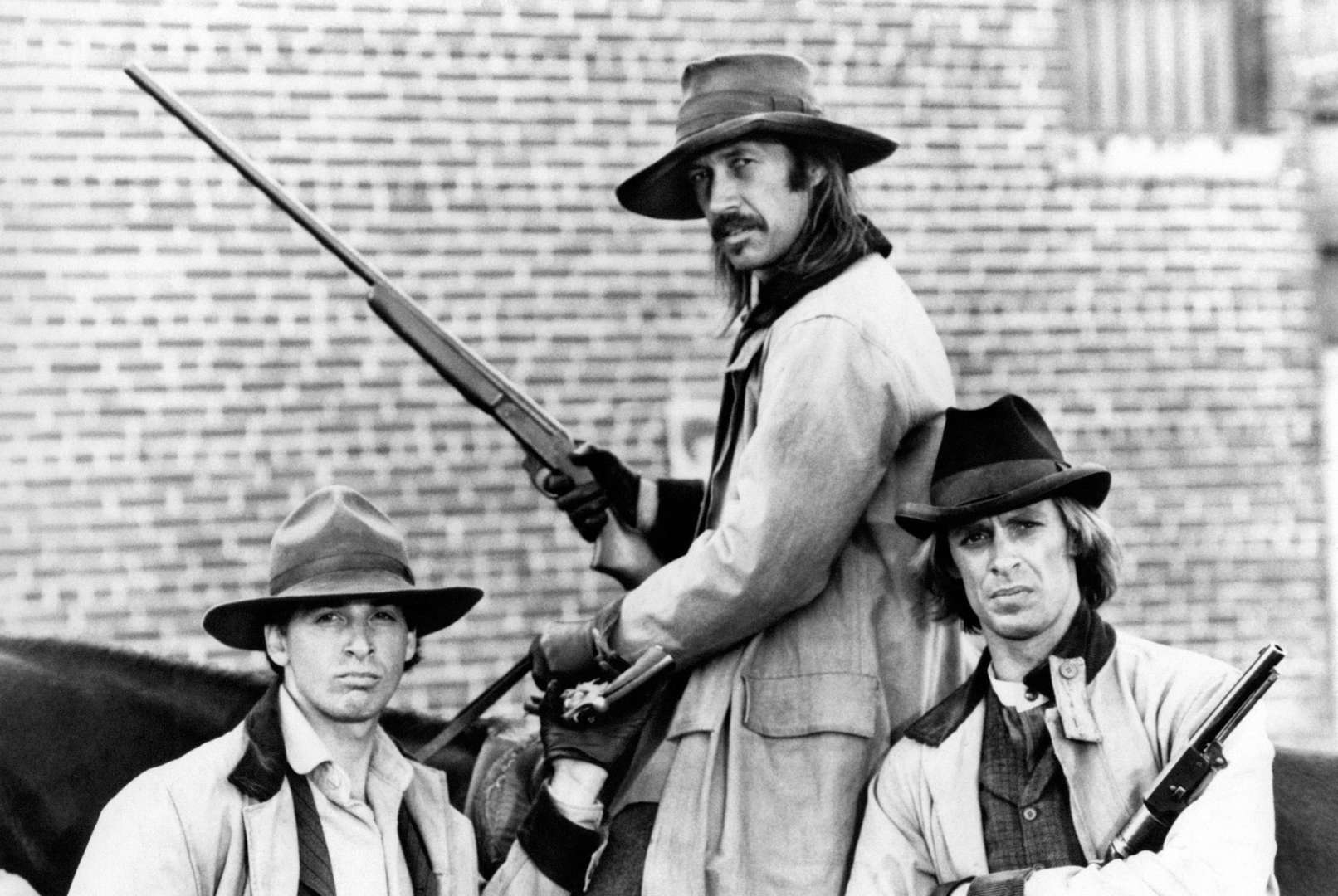 The late David Carradine (Kung Fu, Kill Bill), brothers Keith and Robert (Deadwood, Dexter), and Robert (Revenge of the Nerds) all had a great deal of success in their careers, whether it be on television or in film. Martha Plimpton, the daughter of actor Keith Carradine, has been meeting expectations as an actress since she was a child.
The Bridges Family 
In the late 1950s and early 1960s, Lloyd Bridges starred in the television series Sea Hunt. He also had a significant supporting role in the 1980 film Airplane! and made guest appearances on Seinfeld.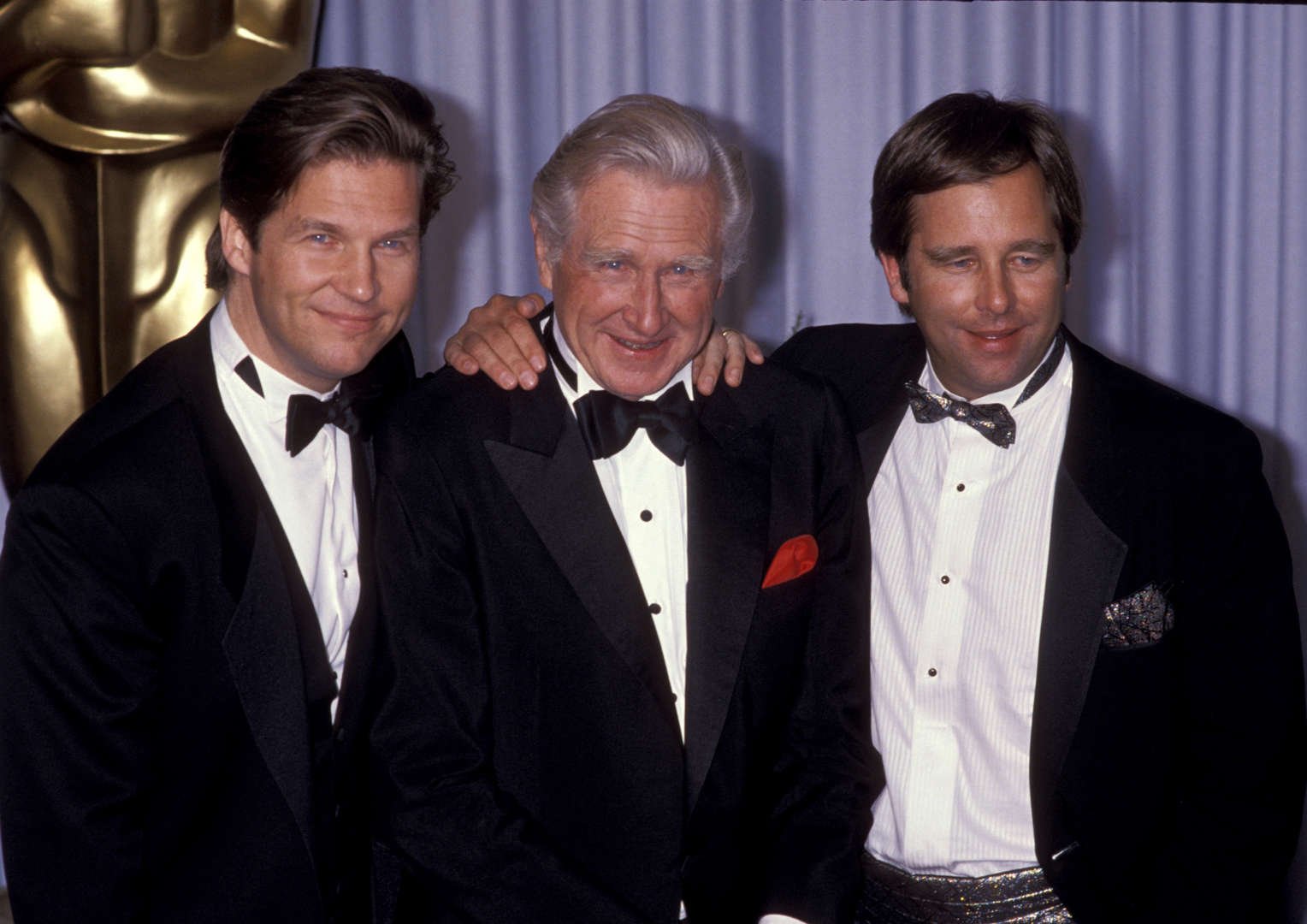 Sons Beau (who has won three Emmys and two Golden Globes) and Jeff (who won an Oscar for his performance in 2009's Crazy Heart) have more than managed to carry on the family's acting legacy. Both sons have won multiple awards for their work in the film industry.
The Arquette Family 
The Arquettes' five famous family members may get all the attention, but their father, Lewis (of The Waltons fame), and grandfather, Cliff (who starred in Dave and Charley), were also big deals in the movie industry. Younger film lovers probably recognize Patricia Arquette from Boyhood. Rosanna Arquette is also a seasoned performer in the film industry. You may recognize her from Desperately Seeking Susan and Pulp Fiction.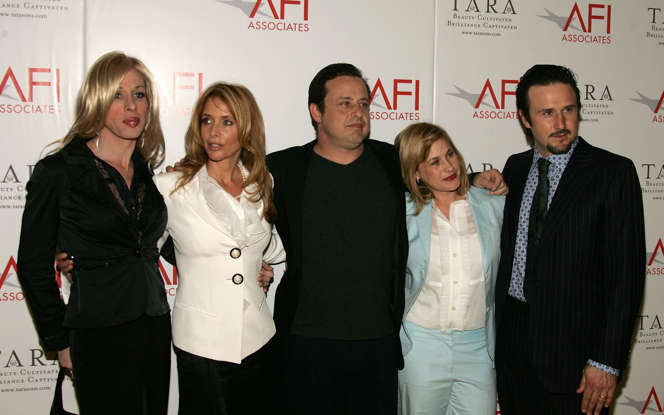 David may be the most recognized of the three brothers because of his starring roles in Scream and Never Been Kissed. She also enjoyed a pro wrestling career and got married to Friends actress Courteney Cox. 
The Curtis Family 
Jamie Lee Curtis, known for roles in films such as Halloween, Prom Night, and True Lies, is perhaps more prominent than her actor parents, but she had to begin somewhere. Her late father, Tony Curtis, most known for his roles in films such as The Defiant Ones and The Boston Strangler, had a cinematic career that lasted for sixty years.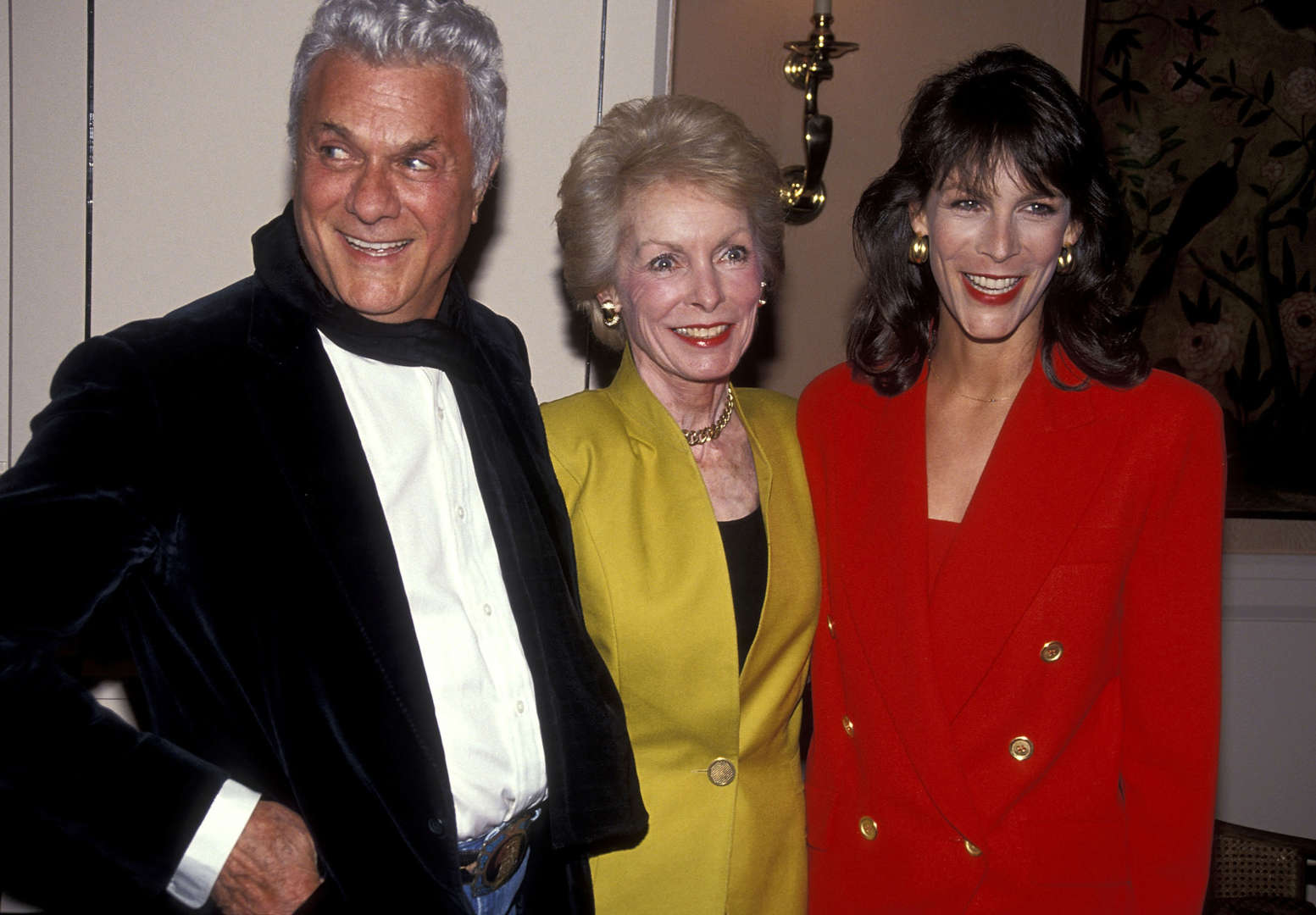 It is possible that Jamie Lee Curtis's late mother, Janet Leigh (who starred in the film Psycho), was responsible for her meteoric rise to fame as the "scream queen" of the late 1970s and early 1980s.
The Wayans Family 
There is a good chance that there is no funnier family anywhere in the world than the Wayans. The sketch television show In Living Color, the handiwork of Keenen Ivory Wayans, aired in the early 1990s. It was the catalyst for the family's meteoric rise to fame.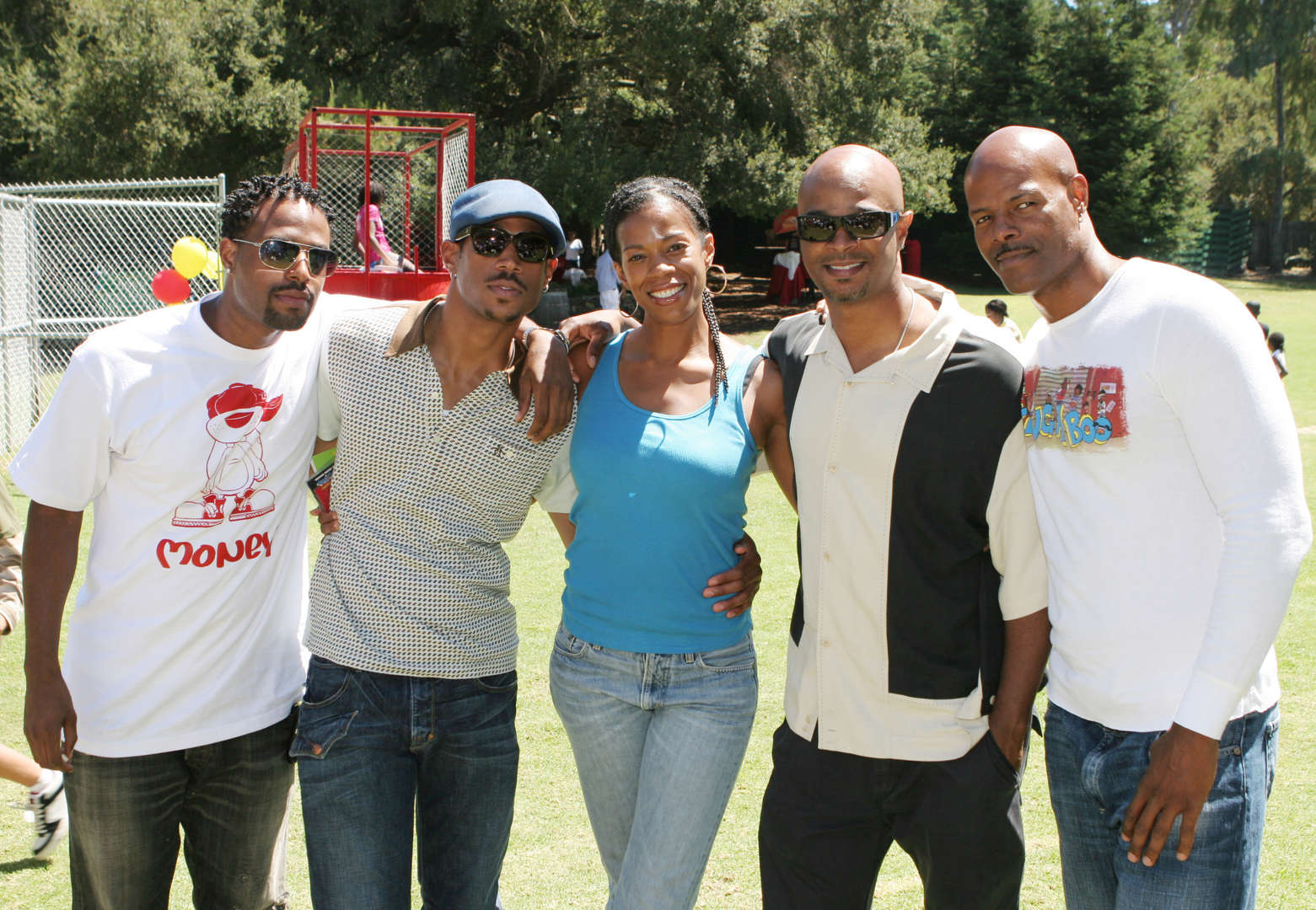 You can see Damon Wayans in The Last Boy Scout and My Wife and Kids. Meanwhile, Marlon and Shawn Wayans were standouts in Scary Movie and White Chicks. Their sister, comedian Kim Wayans, is still making us laugh to this day.
The Redgrave Family 
The Redgrave family has been a Hollywood mainstay for five generations. Michael Redgrave received Oscar nominations in the '50s and '60s, but his daughter Vanessa Redgrave achieved the most success. She was nominated for an Academy Award six times before finally taking home the gold for her supporting performance in Julia (1977).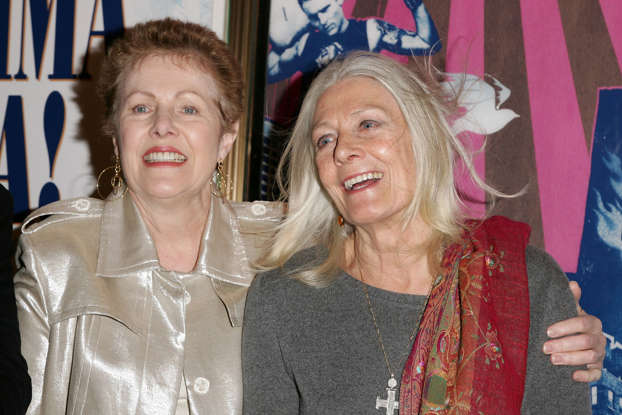 Meanwhile, Lynn, the deceased sister, was nominated for an Academy Award, an Emmy, a Tony Award, and a Grammy, but she never took home a trophy. Natasha Richardson, daughter of Vanessa, had a great acting career before her unexpected death from a skiing accident at age 45. In Hollywood, her sister Joely Richardson is thriving, with roles in Nip Tuck and The Tudors.
The Smith Family 
It would be surprising if the Smith children didn't end up in the entertainment industry. Given that Will Smith (known from The Fresh Prince of Bel-Air, Independence Day, and Men in Black) and Jada Pinkett Smith (A Different World and The Nutty Professor) are their parents.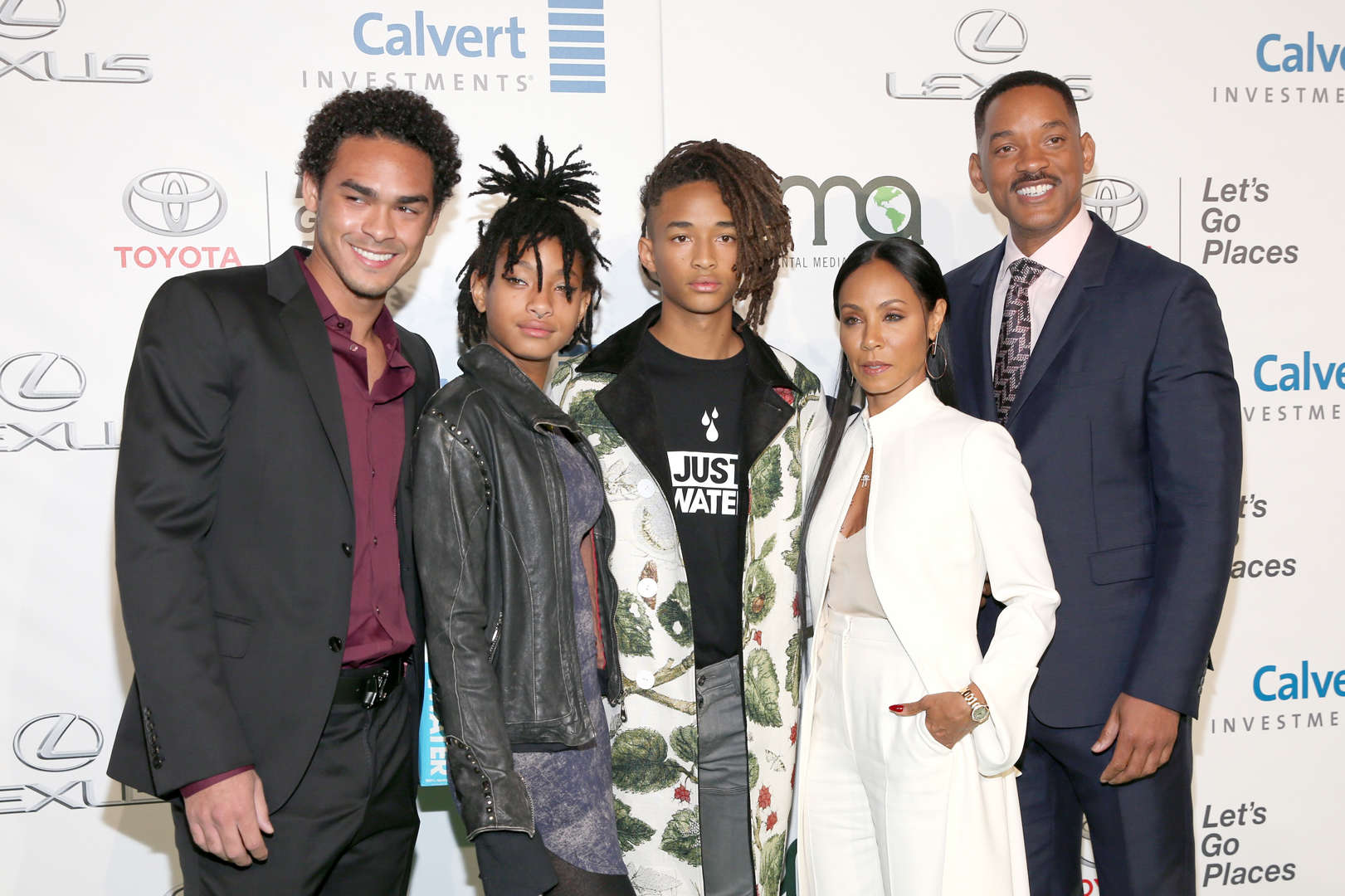 When it comes to combining acting and music careers, Jaden (The Karate Kid, Life in a Year) and Willow (I Am Legend) have followed in their parent's footsteps, although both prefer to put more of an emphasis on their musical careers.
The Dern Family 
Laura Dern was honored with Golden Globe and Emmy Awards for her performances in Jurassic Park, Enlightened, and Big Little Lies. She undoubtedly inherited some good genes from her famous family.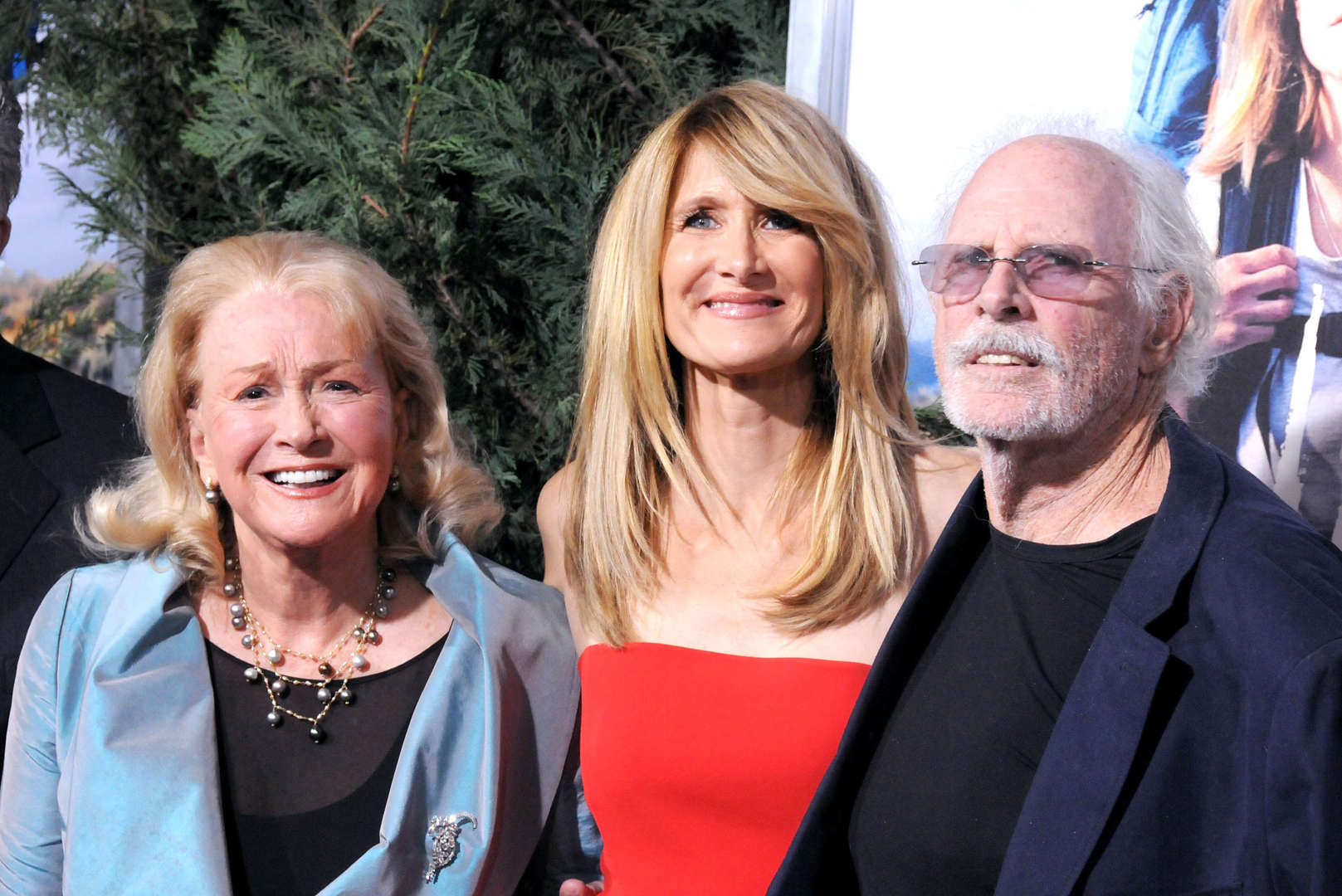 Laura's father, the legendary actor Bruce Dern (Coming Home, Nebraska), is widely regarded as one of the best actors in the history of cinema. Meanwhile, her mother, Diane Ladd, was nominated for an Academy Award for the roles she played in Alice Doesn't Live Here Anymore (1974), Wild at Heart (1990), and Rambling Rose (1991).
The Douglas Family 
Kirk and Michael Douglas were the Hollywood equivalent of a father-and-son power duo. The legendary Kirk (Champion, Detective Story) died in February 2020 at 103. Meanwhile, Michael's portrayal of corporate thief Gordon Gekko in Wall Street earned him an Academy Award.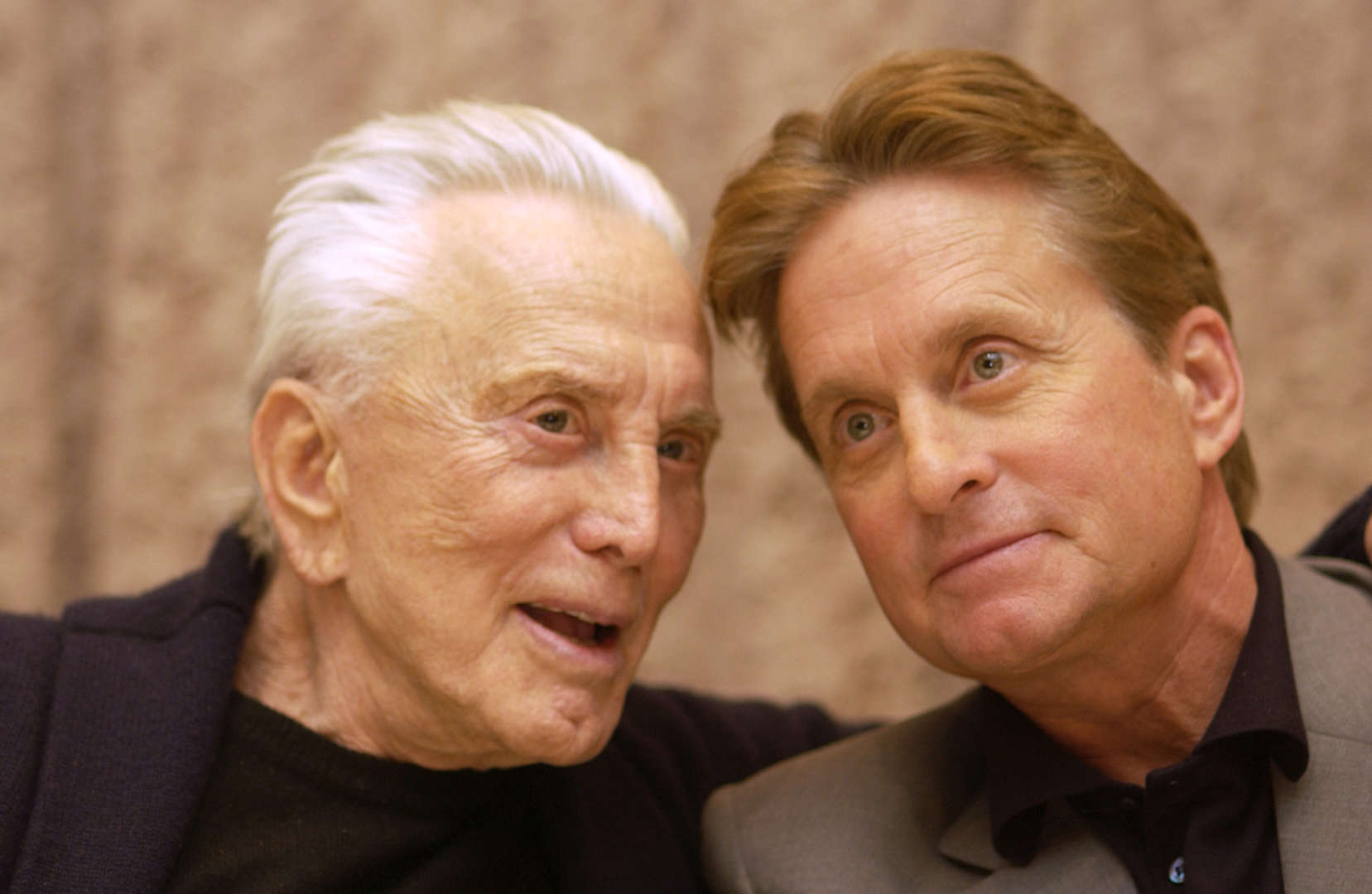 Acclaimed films in which Michale appeared include Romancing the Stone, Fatal Attraction, and The American President," among others. Michael's mom, Diana, also had a memorable role as Peg in the classic movie Planes, Trains, and Automobiles.
The Deschanel Family
We are familiar with the actresses Emily from Bones and Zooey, who starred in New Girl and, of course, 500 Days of Summer. However, we didn't know that these talented sisters grew up in the entertainment industry.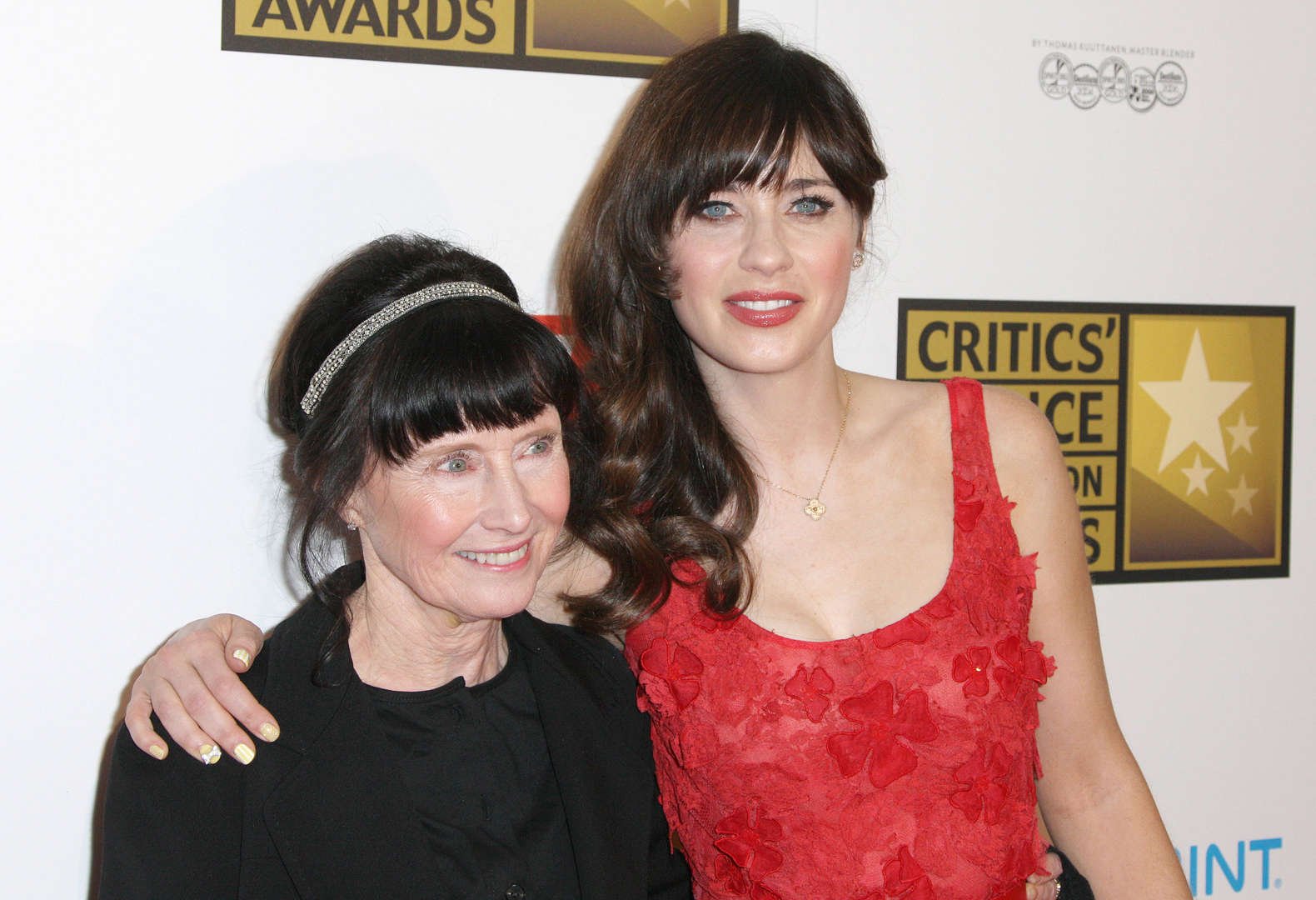 Their mother, Mary Jo, is arguably most well-known for her role as John Glenn's modest and soft-spoken wife in The Right Stuff, which aired in 1984. She worked alongside their father, Caleb, an established cinematographer and filmmaker. It seems family connections will take you a long way in Hollywood. 
The Fisher/Reynolds/Stevens Family 
Singer-actor Eddie Fisher has two famous daughters from his marriages to Debbie Reynolds (Three Little Words, The Unsinkable Molly Brown) and Connie Stevens. Carrie Fisher, Reynolds's daughter, and an iconic Star Wars character, will be fondly remembered for her portrayal of Princess Leia.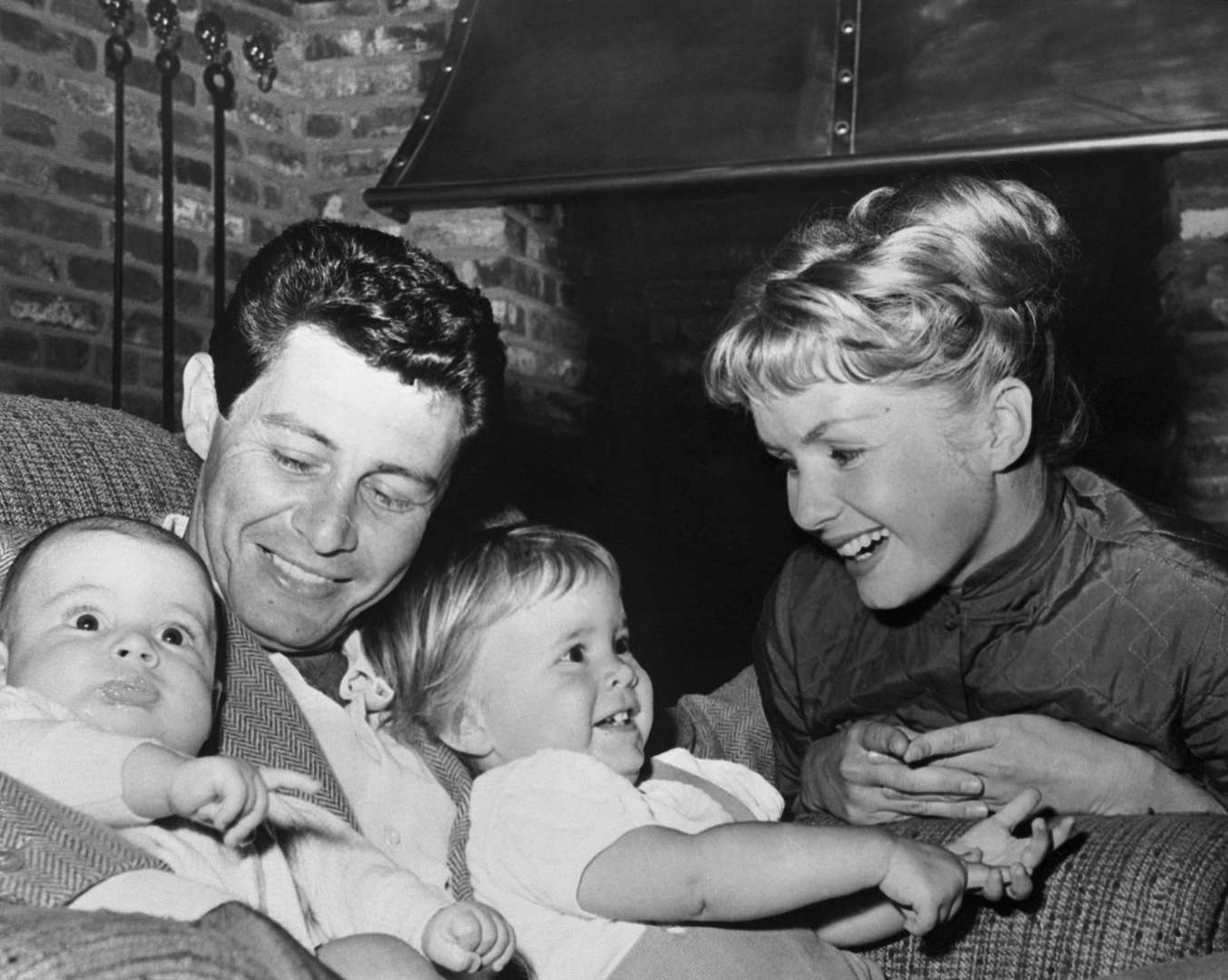 Joely Fisher, best known for her appearances on Ellen and her role in Last Man Standing, is also an accomplished actress in her own right. Carrie Fisher's daughter Billie Lourd has appeared in films like Booksmart (2019), American Horror Story (2017-22), and Ticket to Paradise (2022).
The Garland/Minnelli Family 
Is there a mother-daughter duo in the history of Hollywood that is more well-known than the iconic Judy Garland and Liza Minnelli, who both starred in the film Cabaret? Despite the challenges she faced in her personal life, Judy Garland was one of the most adored artists in the history of show business. Fans still can't get enough of her in The Wizard of Oz.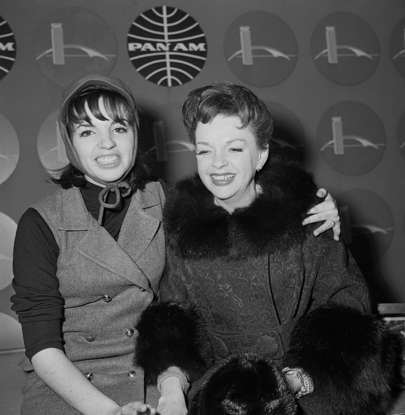 Meanwhile, Liza Minnelli is one of the most versatile performers, and she has the good fortune of being adored by a global collection of fiercely loyal fans.
The Hawn/Hudson Family 
Goldie Hawn first gained attention on Laugh-In before winning an Academy Award for her performance in Cactus Flower in 1969. She continued to be a fixture on the silver screen throughout the '70s, '80s, '90s, and '00s.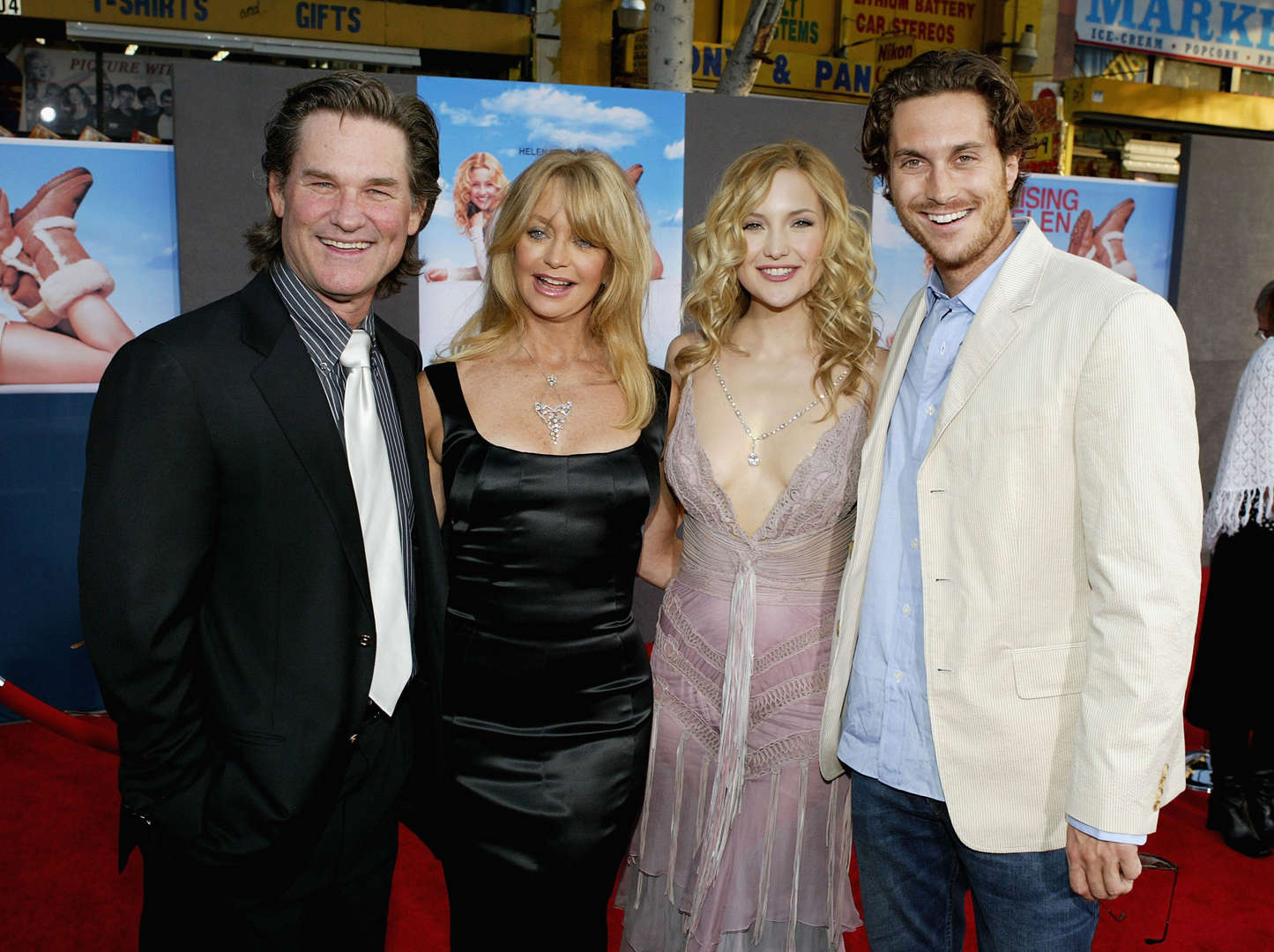 Her children with ex-husband Bill Hudson have gone on to successful careers in Hollywood. Kate Hudson starred in Almost Famous and other films, while Oliver Hudson appeared in Dawson's Creek, Rules of Engagement, and more. For the sake of argument, let's include Hawn's longtime partner Kurt Russell, who is still a major star in the industry.
The Baldwin Brothers
Though they have matured a little bit, the legendary Baldwin Brothers have enjoyed (and endured) their fair share of memorable and infamous events (on and off the screen) throughout their careers.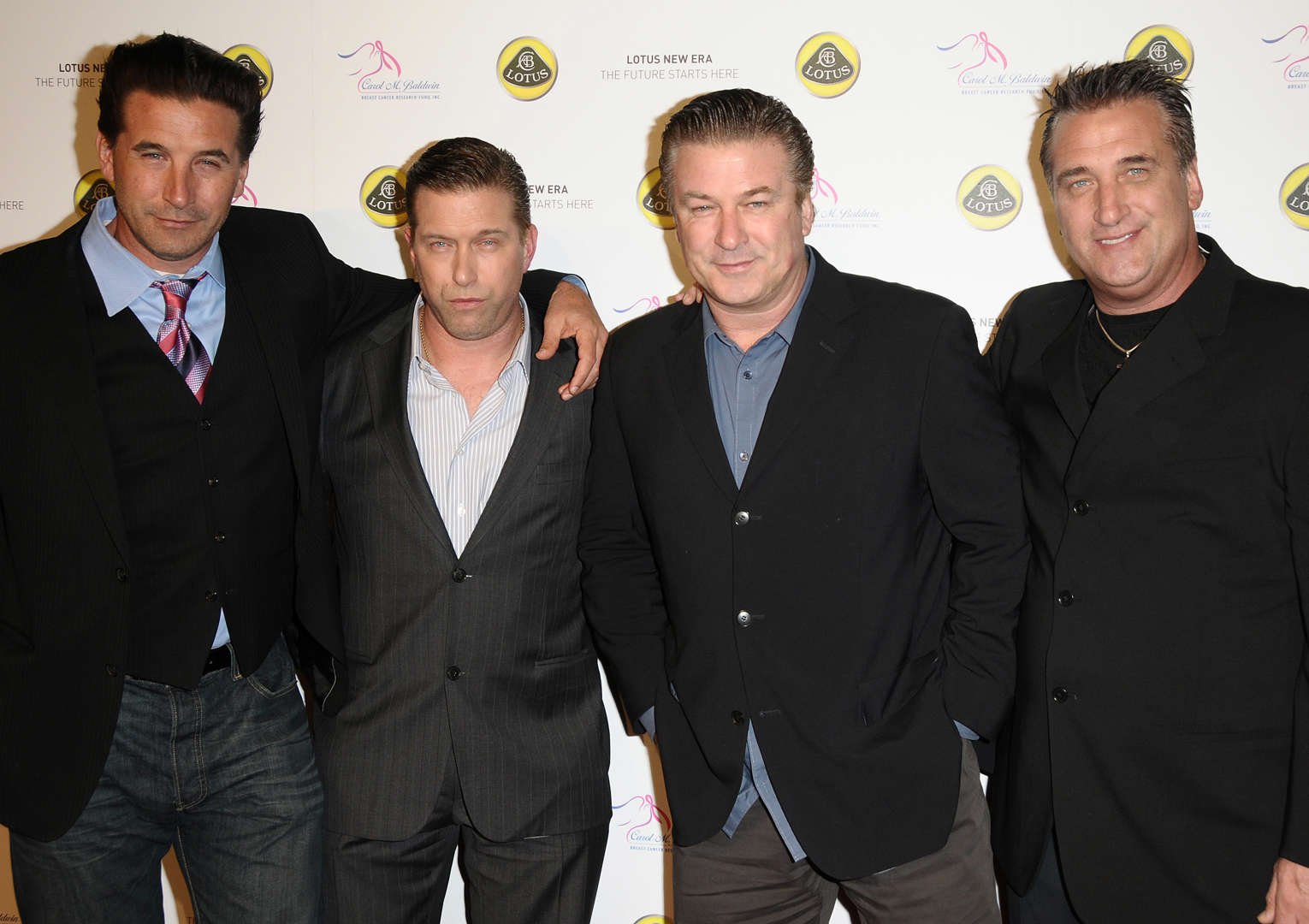 Alec is the eldest of the four brothers and the most successful. Apart from the recent Rust controversy, he is most famous for The Hunt for Red October and 30 Rock. William appeared in Backdraft and is still active in the industry. Stephen (The Usual Suspects) has maintained his versatility in the field. Sadly, Daniel (Mulholland Falls) is more known for his struggles with substance abuse.
The Huston Family 
Walter Huston was a pioneering figure in the new medium of talking pictures. His son John received a Golden Globe for Best Supporting Actor in The Cardinal (1963). John Huston is widely regarded as one of the greatest filmmakers and screenwriters in cinematic history, thanks to his contributions to such iconic films as The Maltese Falcon, The Treasure of the Sierra Madre, and Moulin Rouge.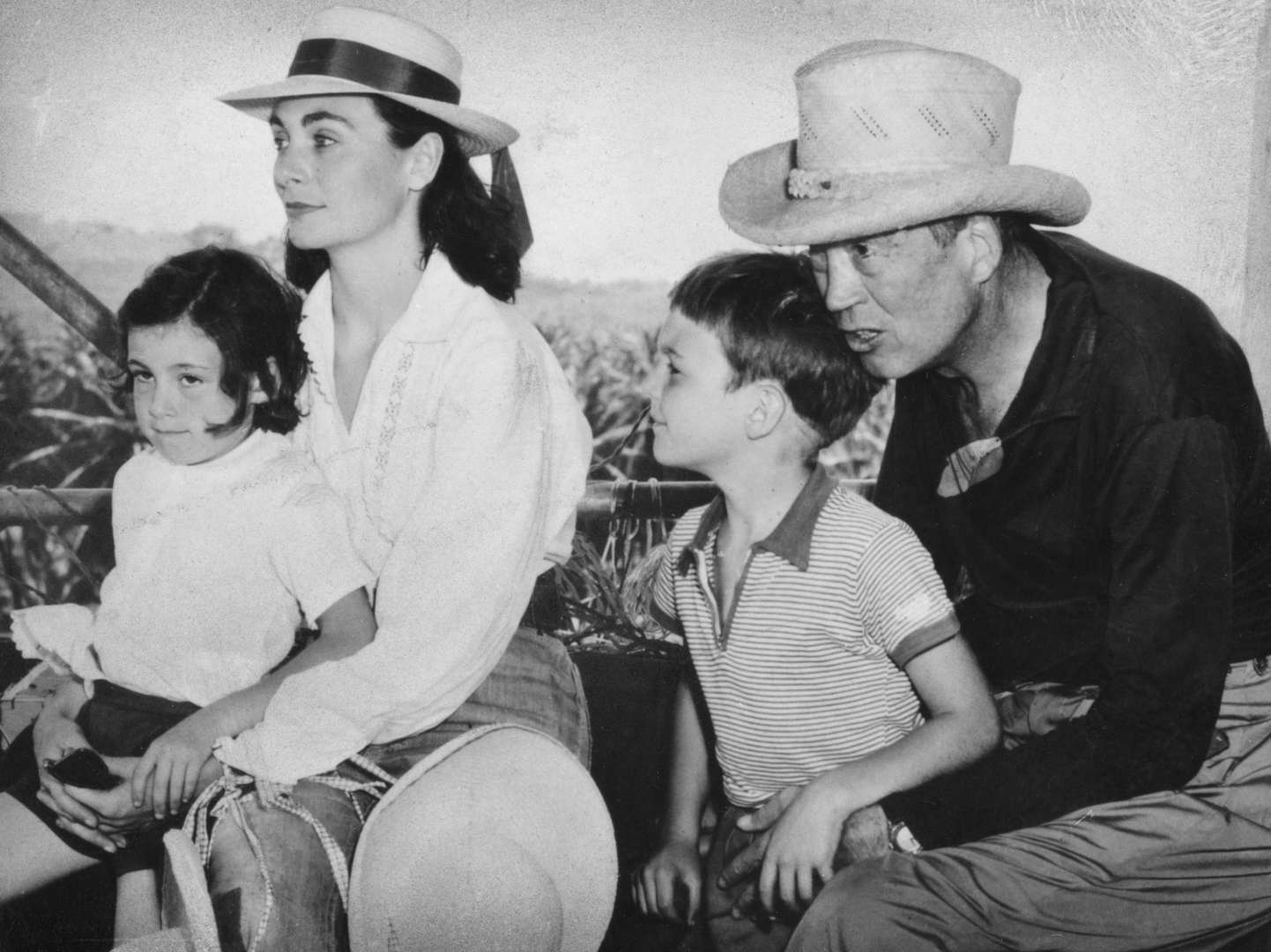 His daughter, Angelica, is one of the greatest actors of all time and the third generation of the Huston family to win an Academy Award. She took hers home for her role in Prizzi's Honor in 1985.
The Howard Family 
Ron Howard is the most famous Howard in Hollywood because of his many roles, including Opie Taylor on The Andy Griffith Show and Richie Cunningham on Happy Days. Nowadays, his illustrious career as a filmmaker is going strong.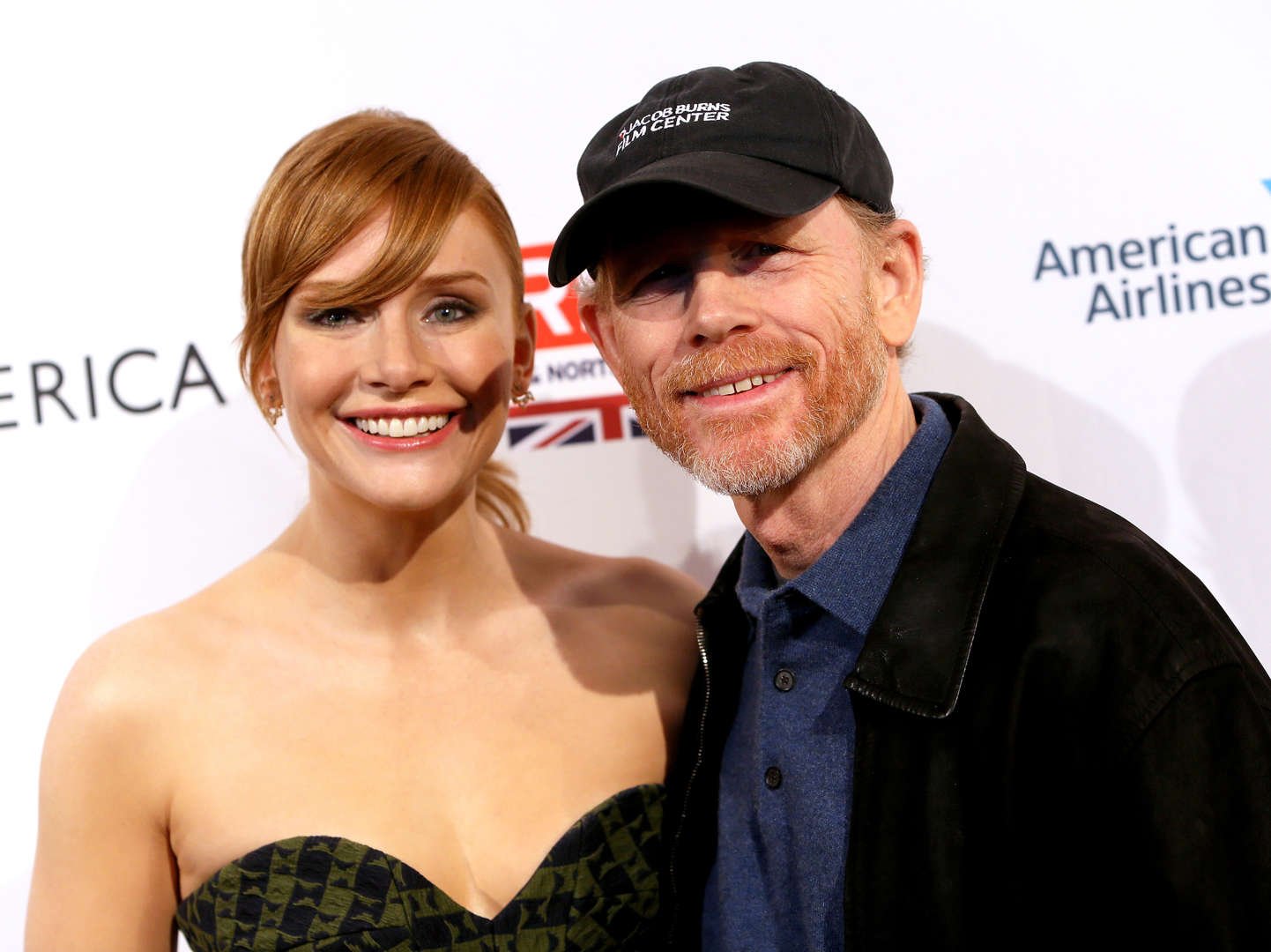 Clint, Ron's brother, started in Cotton Candy and The Paper. Meanwhile, Rance, Ron's father, was known for Cool Hand Luke and Chinatown. Both make appearances in virtually all of Ron's films. Bryce Dallas Howard, Ron's daughter, has become a household name thanks to her performances in critically acclaimed films, including The Village and The Help.
The Fonda Family 
Here is another family with three generations of professional actors. Henry Fonda was a true legend recognized with an Academy Award for his work in the 1981 film On Golden Pond.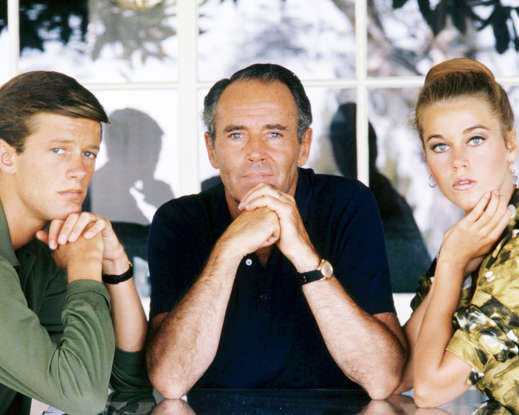 Peter, Henry's son, famous for penning and starring in Easy Rider (1969), was nominated for an Oscar for his role in Ulee's Gold in 1997. Jane, the daughter, is one of the best actresses of her time and has won two Academy Awards. Bridget, Peter's daughter, was a star of the '90s, appearing in such films as Single White Female and Singles.
The Marx Brothers 
Groucho, Harpo, Chico, Gummo, and Zeppo Marx, all well-known for their comedic talents, were enormously successful on stage and in cinema. Despite the passage of time, comedic masterpieces like Duck Soup (1933) and A Night at the Opera (1935) continue to make fans laugh.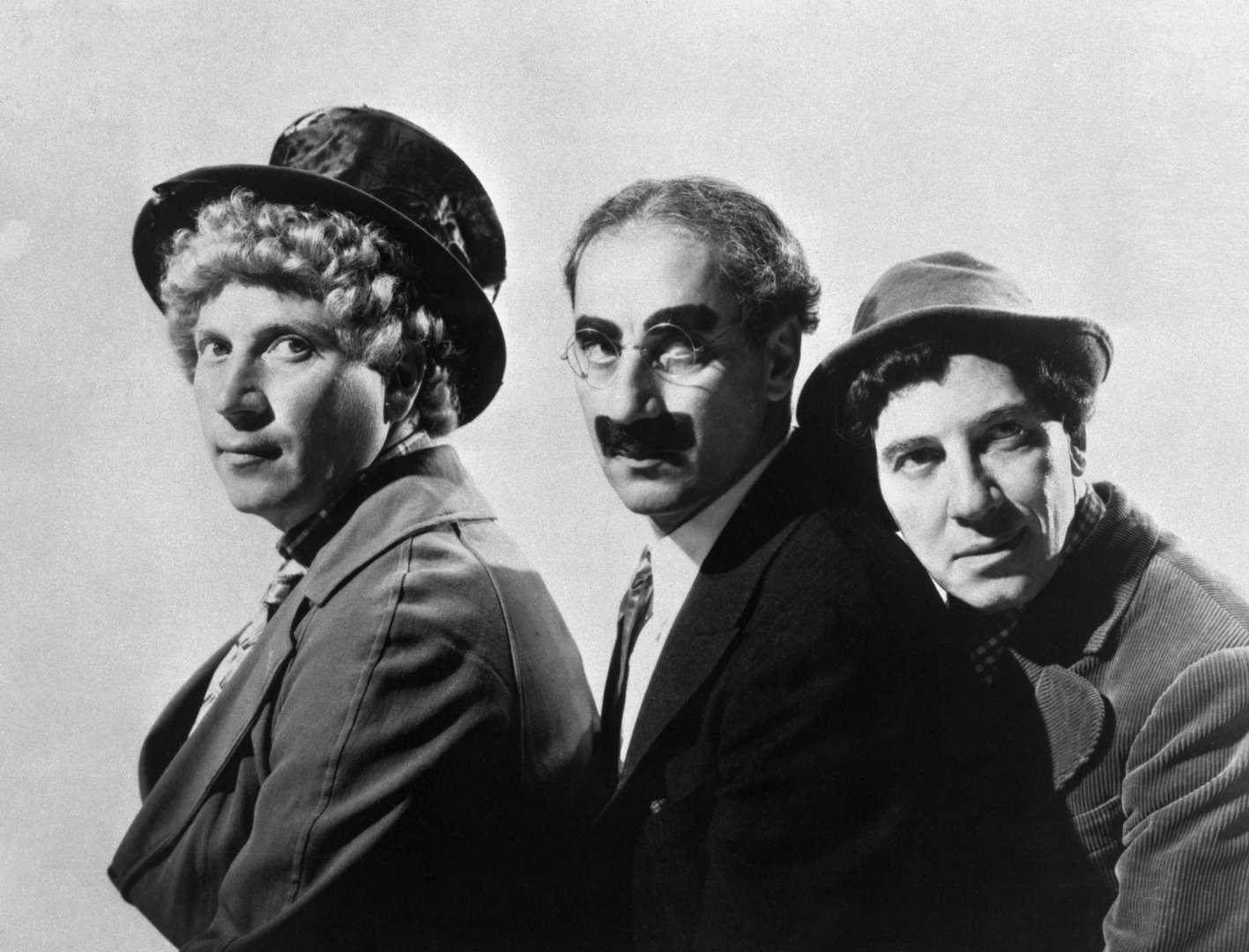 Groucho, the brother who had the most success on his own, is the most recognizable of the siblings. Brett Marx, Gummo's grandson, was one of the main characters in The Bad News Bears, released in the 1970s.
The Estevez/Sheen Family 
Whether we're discussing the Estevezes or the Sheens (the family's stage name), we're talking about one of the most famous and controversial actor families in Hollywood history. One of the greatest actors ever was father Martin Sheen (The West Wing, Apocalypse Now).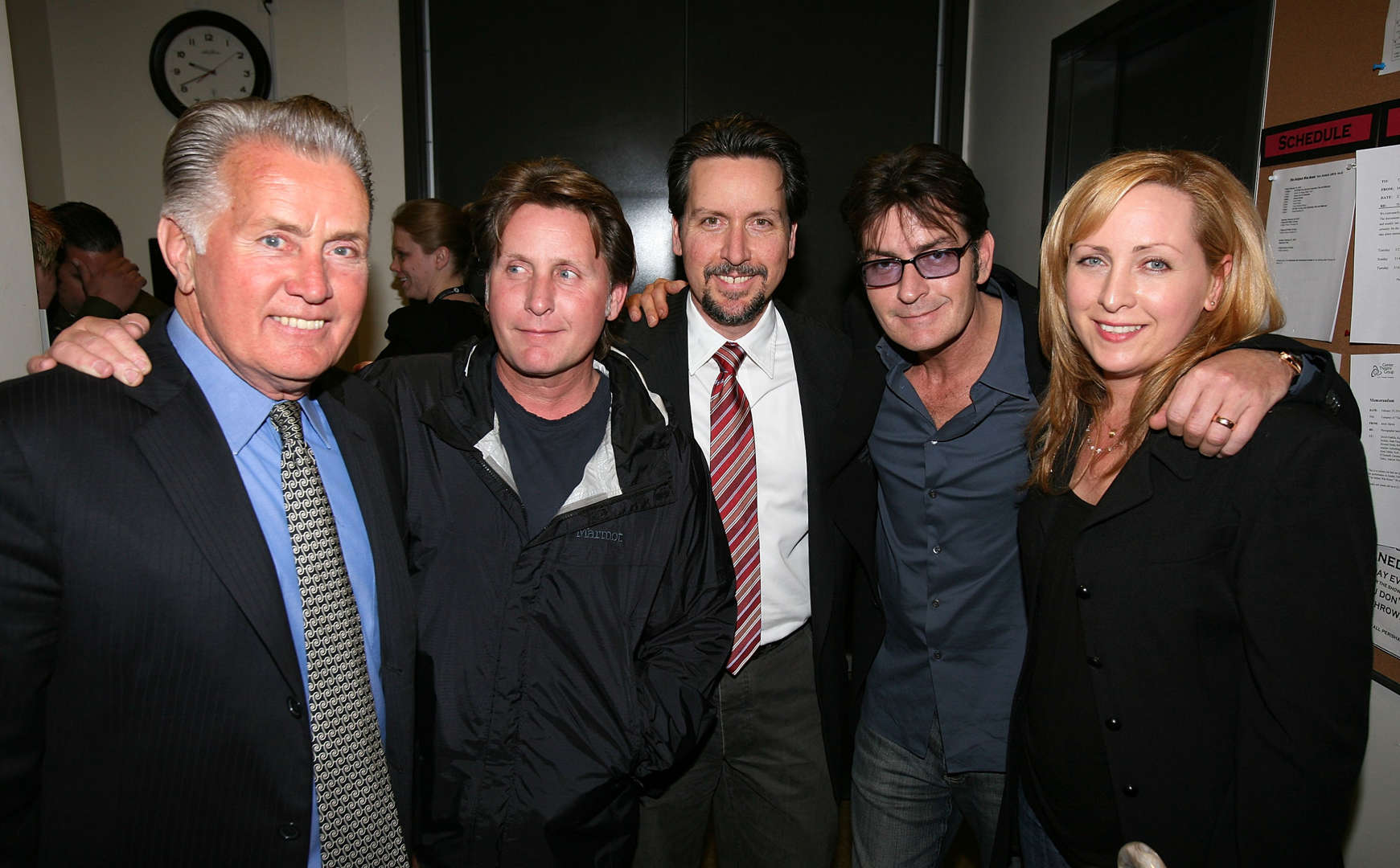 Both members of the 1980s Brat Pack, Emilio Estevez (The Breakfast Club, The Mighty Ducks) and Charlie Sheen (Two and a Half Men, Platoon, Wall Street, Major League) are two of the most infamous performers in film and television history. Even Sister Renee Estevez got her fifteen minutes of fame.
The Sutherland Family 
Here is another formidable father-and-son team in the acting world. Donald, known for his MASH, Animal House, and JFK roles, has won the Golden Globe Award more than once.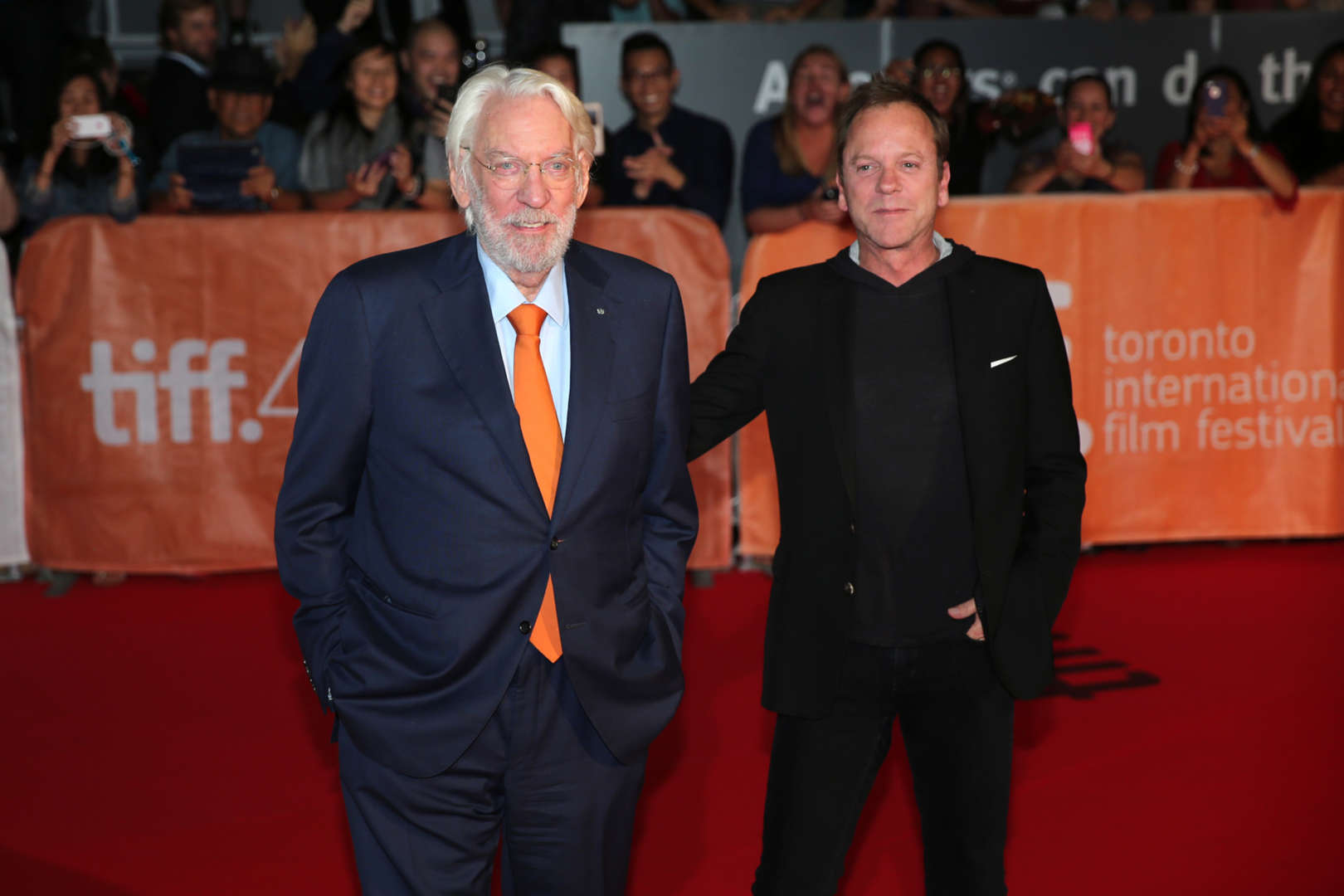 In addition, during the course of his distinguished film career, his son Kiefer (24, The Lost Boys, Young Guns) was awarded both an Emmy and a Golden Globe. Sarah, the daughter of Kiefer Sutherland, shone in the role of the resentful daughter of Julia Louis-Dreyfus's character, Selina Meyer, on the critically acclaimed HBO series Veep.
The Cusack Family 
It is common knowledge that the Cusack siblings include Joan, who starred in Working Girl, School of Rock, and Shameless, John from Better off Dead, Say Anything…, and High Fidelity, and Ann from Grey's Anatomy, A League of Their Own, and Sully.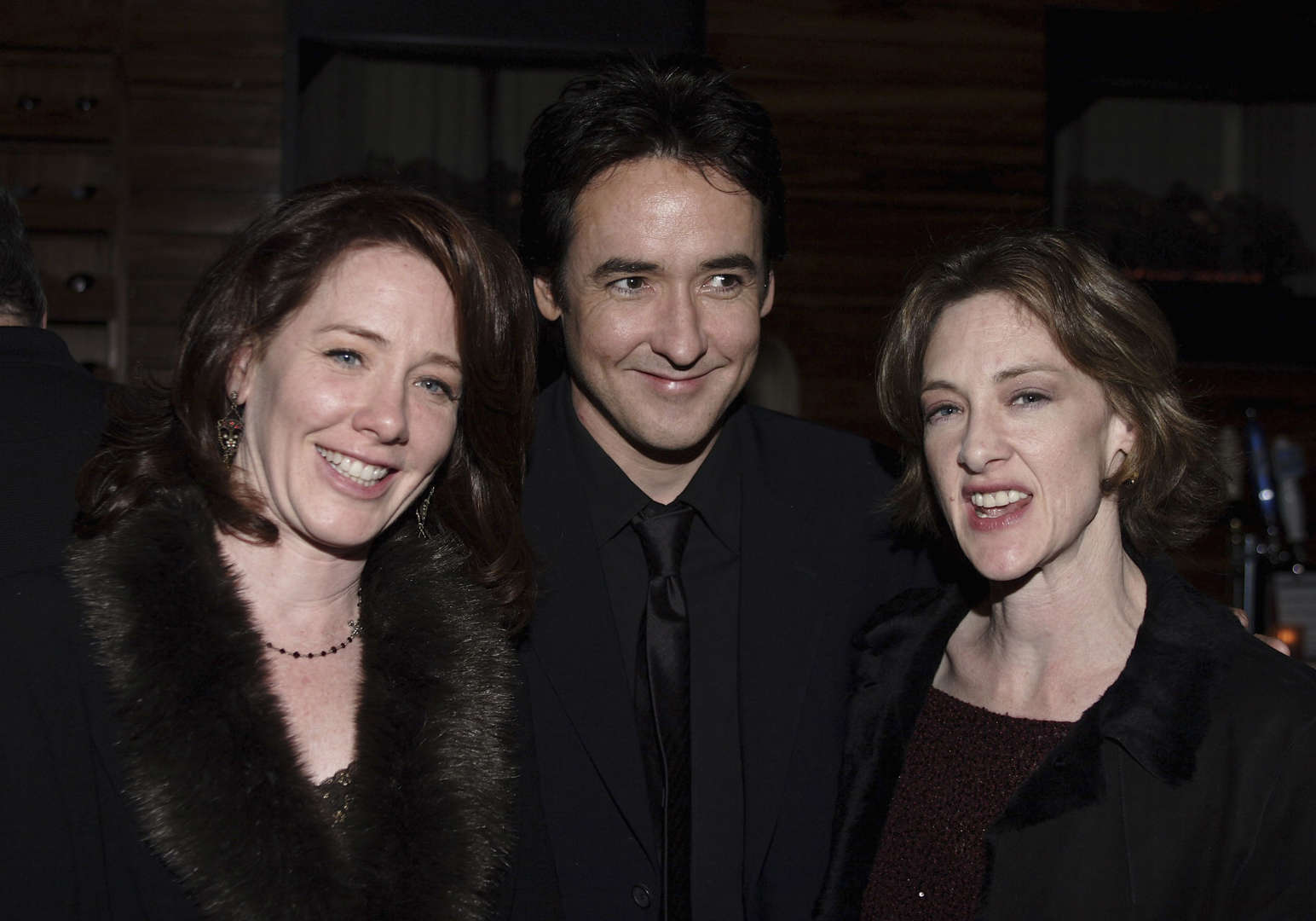 In addition to having a fantastic career as an advertising executive, their father also had a career as an actor in films such as My Bodyguard and Eight Men Out. He enjoyed an even more impressive career as a documentary filmmaker.
The Voight/Jolie Family 
Though acting legend Jon Voight and his daughter Angelina Jolie haven't had the closest relationship over the decades, the talent they've showcased on-screen is difficult to top when it comes to father-daughter acting duos. Jon Voight is known for his roles in Midnight Cowboy, Deliverance, and Coming Home.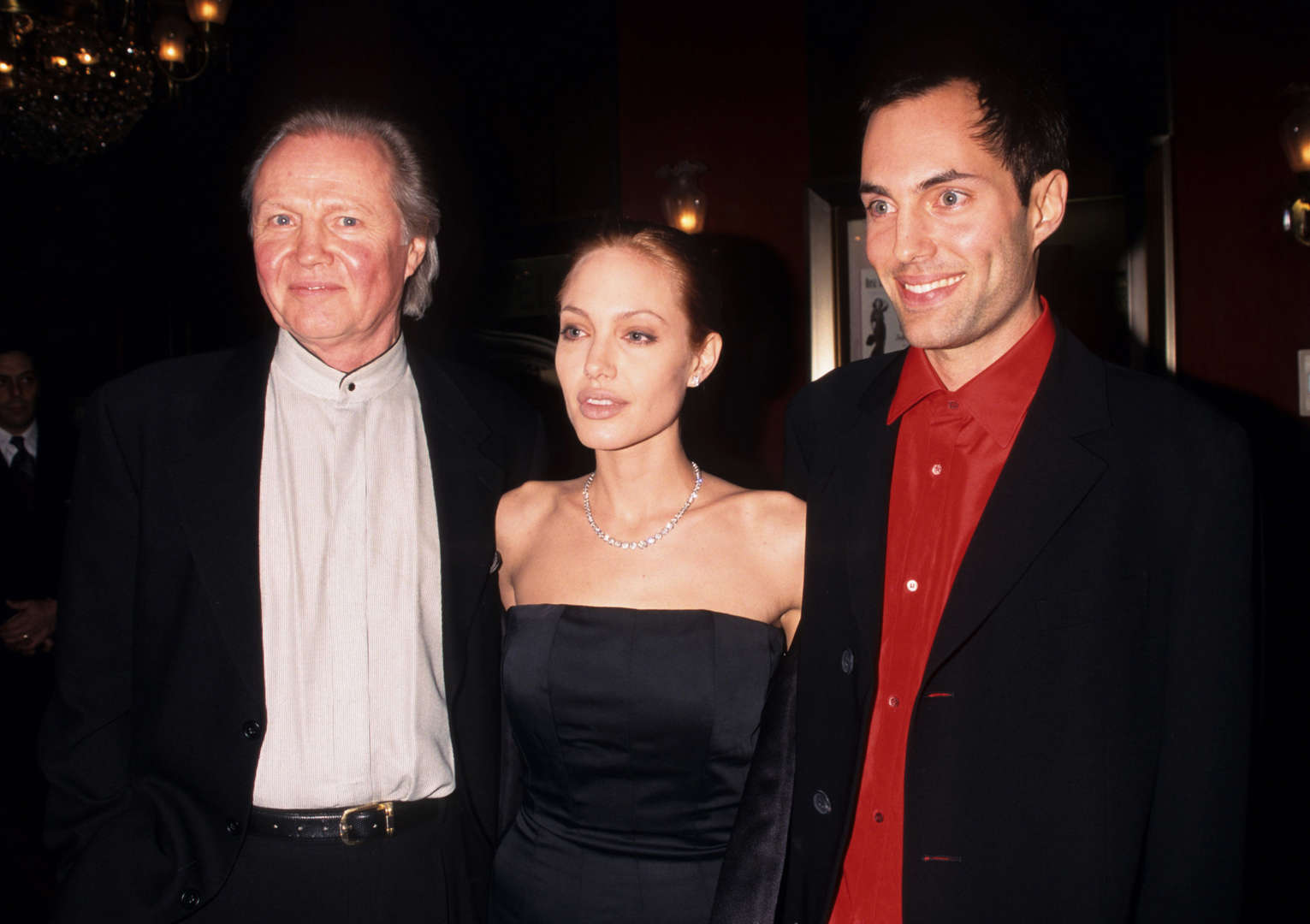 Angelina Jolie is known for her roles in Girl, Interrupted, Gia, and George Wallace. She is one of the most recognizable faces in Hollywood. James Haven, Jolie's brother, has also had some success with supporting roles in films and television series.
The Coppola Family 
Sofia Coppola's terrible acting career is just one more branch on this massive family tree that is full of Hollywood greats. Francis Ford Coppola is widely regarded as one of the most accomplished filmmakers of all time. However, his family legacy is even more impressive.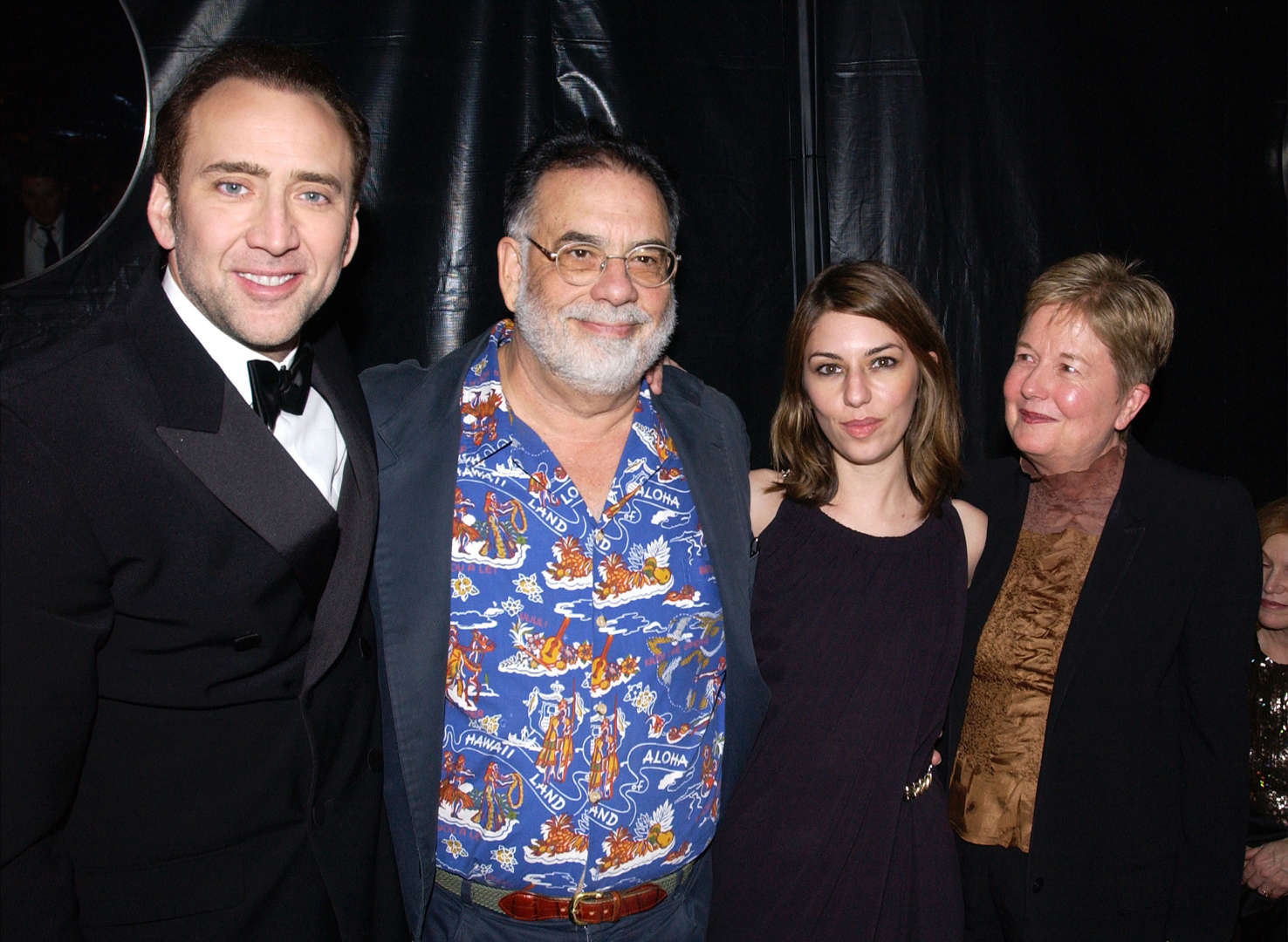 There is now the third generation of actors in the family thanks to his sister Talia Shire (Rocky), nephew Nicolas Cage (Raising Arizona, Leaving Las Vegas), and Shire's son Jason Schwartzman (Rushmore). According to reports, Carmine Coppola and Italia Pennino's family members have received twenty or more Academy Awards between them.
The Stiller Family 
The legacy of Jerry Stiller from Seinfeld and King of Queens, and Anne Meara Stiller, who starred in Fame, Kate McShane, and Southie, is still going strong to this day.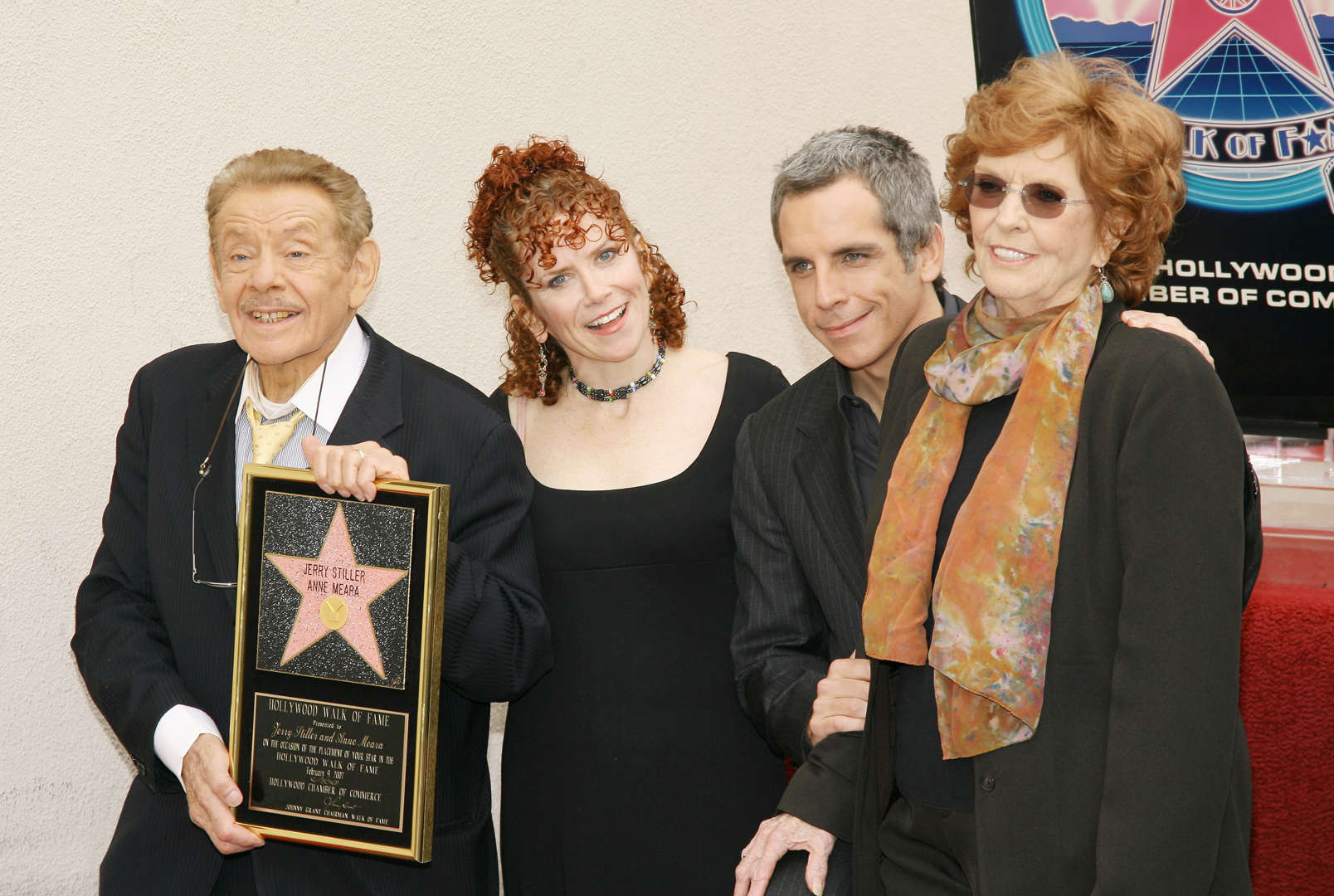 Things started to take off when their son Ben Stiller (known for his roles in Zoolander and There's Something About Mary) got involved in the family business (aka show business). Even their daughter Amy joined in. Taking everything into consideration, the Stillers have been making people laugh for decades now. Isn't that wonderful?