Young Mom, 24, Shares The Truth About Her Life With 22 Kids
When Kristina Ozturk, a Russian single mother, journeyed to Batumi, Georgia, for her very first vacation abroad, she could never have foreseen what was in store.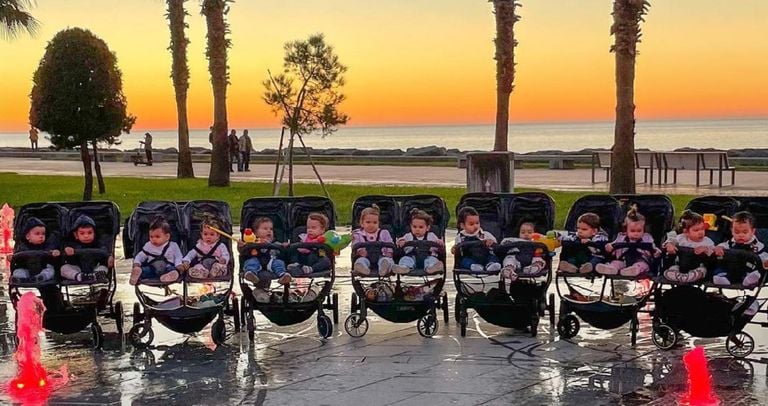 Little did she know that this excursion would introduce her to her future soulmate and result in an incredible 22 children over the course of the following year. Astonishingly, it's true! Kristina is now a mom 22 times over.
A Mother To Many Children
One could say that it was an extraordinary meeting between the two. The single mom did not expect that her motherly duties would expand so greatly. However, when Kristina encountered the wealthy businessman, Galip Ozturk, who already had nine children, the 57-year-old man was enthusiastically on board with having more–as many as she desired.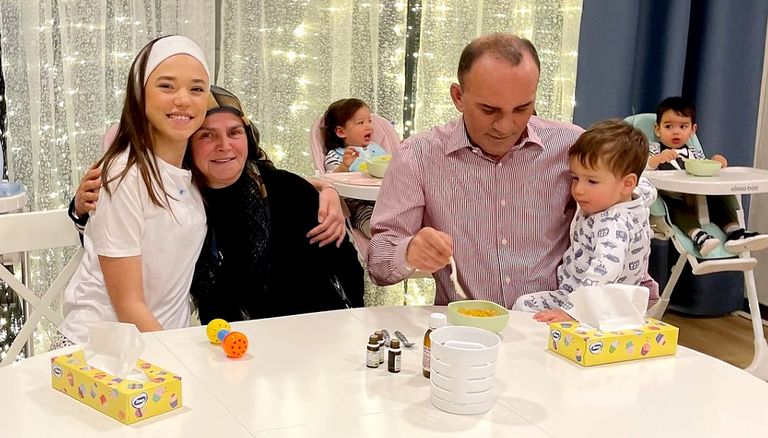 Yet, in order to welcome so many babies into their family, they had to seek the aid of surrogates to bring them into the world.
Her Dream Family
Most couples would want to have two to three children on their own. Sometimes, it is to keep up with finances, but in this couple's case, money wasn't a problem. When Kristina dreamed of having a large family, she wasn't joking around; that's how Mustafa came into their lives in March 2020.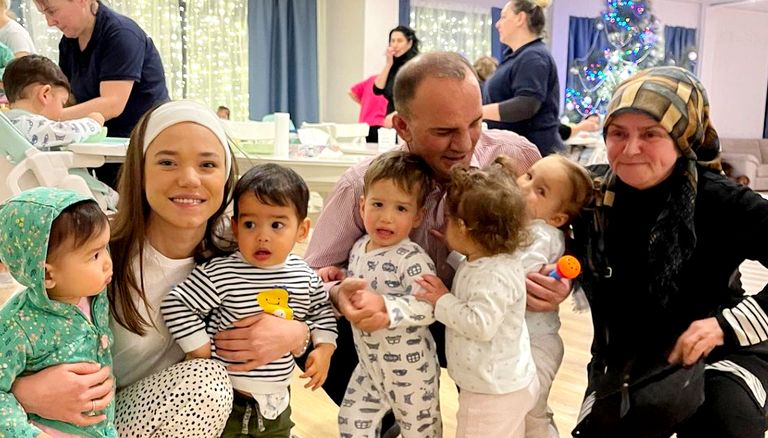 They just kept having more and more children, with Judy being the latest addition a year later. Together with Kristina's oldest daughter Victoria, their home is now full of 22 little ones.
Relaxing Seaside Break
In her early 20s, the young mother went to the beautiful seaside resort of Batumi along with her young daughter, Victoria, in the foothills of the Caucasus mountains. Her intention was for the two of them to relax and have fun by the sea.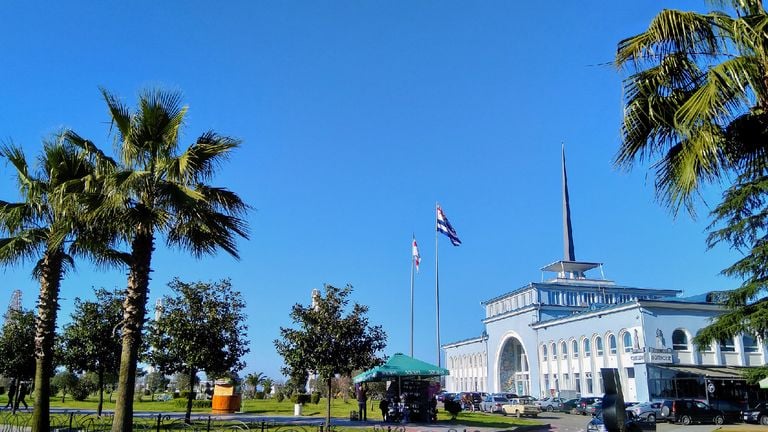 Batumi has gained immense popularity among holidaymakers in recent years, and it is even referred to as "the Las Vegas of the Black Sea." Aside from its beautiful beaches, Batumi is also known for its other tourist spots, such as Batumi Dolphinarium and the Astronomical Clock.
Her Fairytale Prince
As the young mother was soaking up the sun at a seaside resort, she encountered a man who was anything but ordinary and one which she did not expect would turn her world into a fairytale. Galip had made his fortune through transportation and real estate.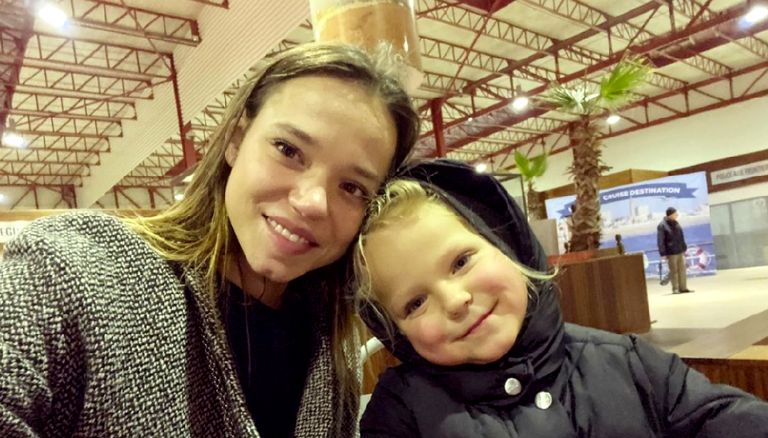 Originally hailing from Turkey, he now calls Batumi his home. Katrina spoke to The Sun, a British newspaper, and when asked about Galip, she declared him to be her mentor, guide, and fairy tale prince, all wrapped into one extraordinary package.
Truly In Love
Seemingly hit by Cupid's arrow himself, there was no turning back for a man in love. Galip was captivated by his admiration for Kristina. It seems that both sides were equally enamored by each other.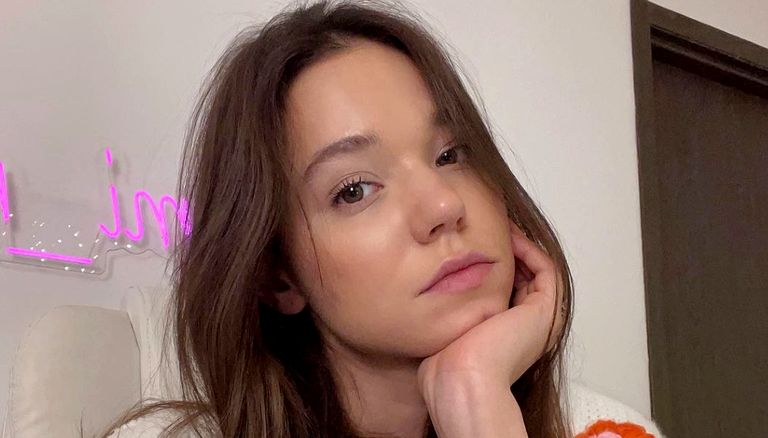 He was so happy and wasn't afraid to show his admiration toward his love, as evidenced in a 2021 interview. He expressed to The Sun that she was a brilliant diamond in the rough and had a gentle and pure soul–the perfect wife in his eyes.
A Big Family
Not wanting to let the opportunity pass her by, Kristina immediately seized the moment and acted on her new love. Moving to Batumi to be with her partner, who was more than three times her age and already had grown children, one could say there was no stopping their love.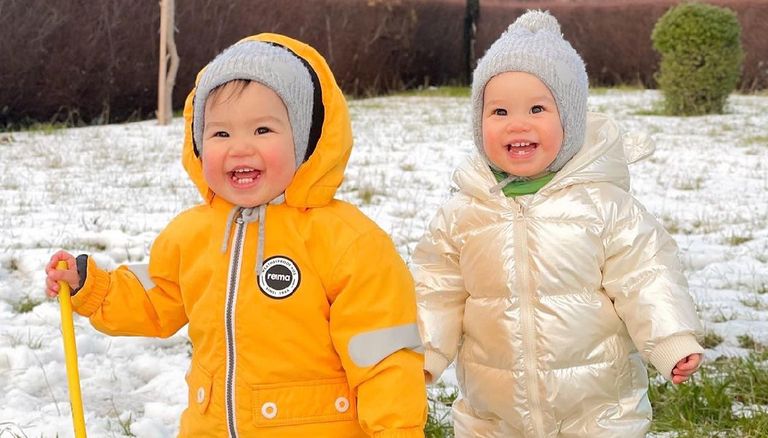 The public's opinion did not matter to the lovebirds. She and Galip were very excited at the prospect of starting a family of their own, agreeing to have an abundance of children.
An Expensive Dream
In order to achieve their dream of having a big family, the couple opted for surrogate mothers, a pricey endeavor that cost them over $200,000. Then, as if that was not enough, they must spend an additional $100,000 each year to hire nannies to look after their newborn babies.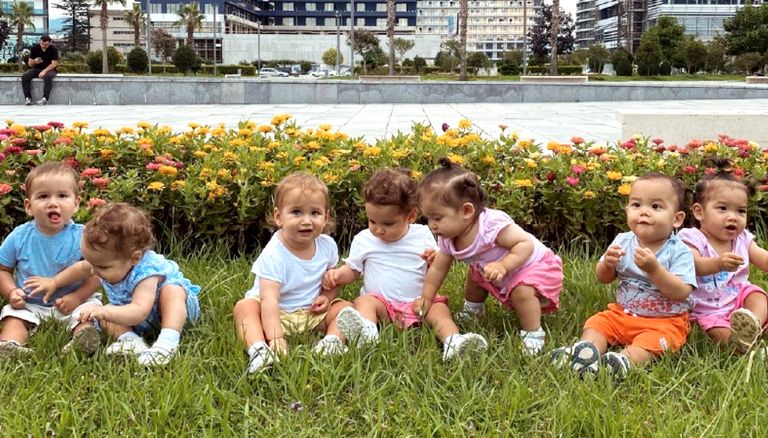 Others might already be wincing at the gross expense this would bring. But this did not pose even a fraction of a problem to the two since Galip was already an established businessman.
Book Of Names
After their first child, Mustafa, was born, the couple received their successive blessings as Mariam, Ayrin, and Alisa–who soon followed after a month. Then came Hasan, Judi, Harper, Teresa, Huseyin, and Anna.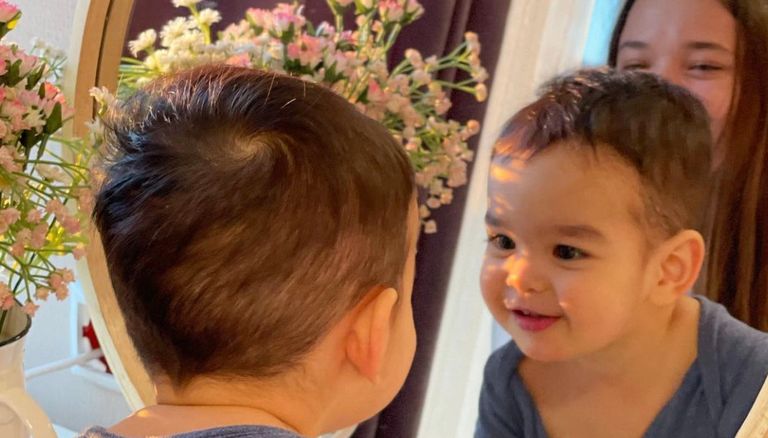 Their baby name book had been well-thumbed over the past few months. Soon, they had Isabella, Ismail, Mehmet, Ahmet, Ali, Kristina, Sara, Lokman, Galip, Olivia, and finally, Judy to welcome home. With all these names, mom and dad have to remember a lot!
Hiring Surrogate Mothers
Initially, the happy parents hadn't thought of turning to surrogates because Kristina had dreamed of having a baby annually to fulfill her visualized family as soon as possible. However, it became clear that they wouldn't be able to fulfill that wish.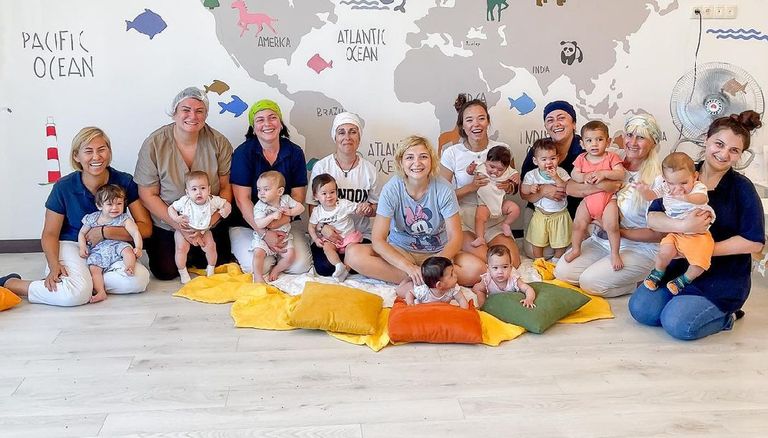 No woman would be able to do that with so little recovery time paired with a great wish for the continuous birthing of offspring. Thus, they made the difficult decision to employ surrogates at a hefty cost of nearly ten thousand dollars per child.
Approved By The Government
Although some countries may have qualms about the decision of the Ozturk couple, they could easily breathe a sigh of relief as the Georgian authorities have no objections to any legally married, heterosexual couple having a child via surrogacy.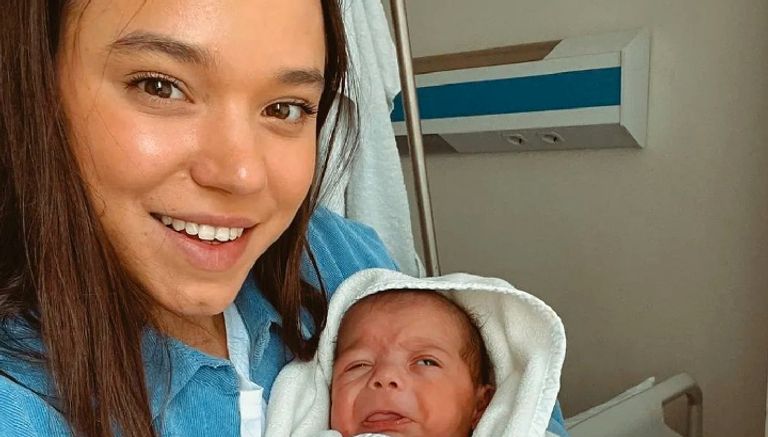 According to the law, the baby will belong exclusively to the genetic parents, and the surrogate will be remunerated with no other form of reward. Prior to having the baby, both parties must receive counseling and sign a legally binding agreement.
Requirements For Surrogates
Only young women who have been pregnant in the past were permitted to serve as surrogate mothers for Kristina and Galip's continuously growing family.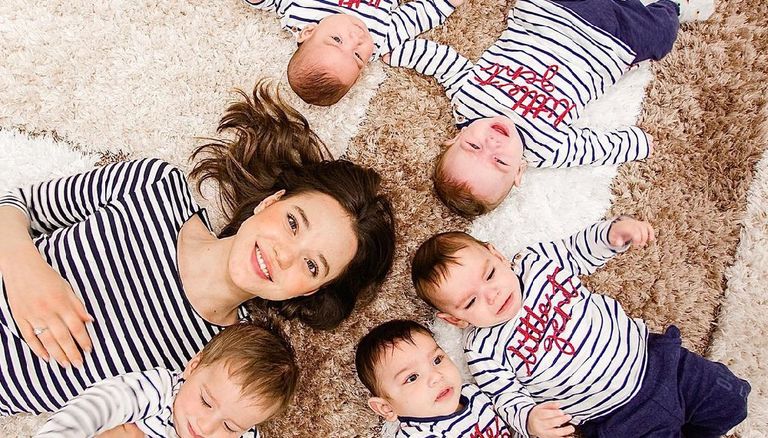 In order to guarantee that nothing untoward would happen in the months to come as surrogates, each prospective mother was thoroughly examined. This ensured that they were free of any kind of addiction and had no illicit practices that could create difficulties for the baby or the family. With the amount they were spending, this was certainly a must-do in their books.
Batumi Supports Surrogacy
Becoming a surrogate mother is a huge challenge, but as the saying goes, we achieve our goals through hard work. Luckily, surrogacy was quite common in Batumi. All involved were given counseling to help them prepare for the upcoming task at hand.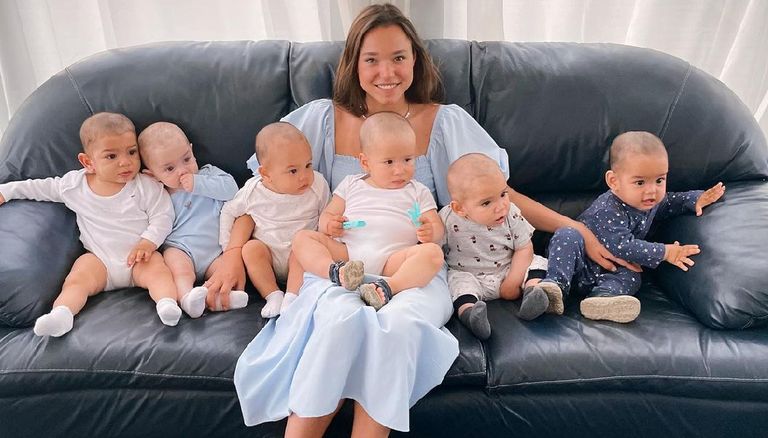 In fact, It was the clinic in Batumi that implemented strict rules and criteria for potential surrogate mothers for the Ozturk family; as Kristina told The Sun, the clinic "chooses surrogate mothers for us and takes full responsibility for the process."
Detachment From Surrogates
Going through pregnancy can create different changes in a woman's body. There are reports that some surrogate mothers become attached to the child after they give birth. That's why Kristina stated that in order to prevent any possible issues that could arise after the surrogate mother has given birth, they do not maintain direct contact with them. All communication occurs via the clinic.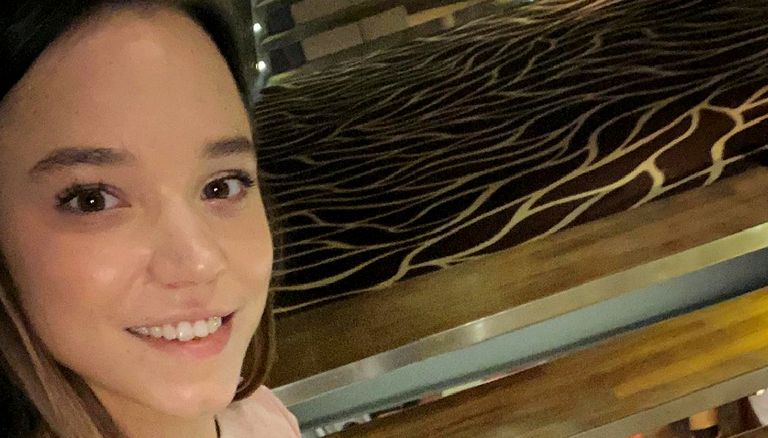 Additionally, Kristina devises a balanced diet plan and ensures the test results are within normal ranges for the surrogate mothers.
Biological Parents
It may come as a surprise for some, but Kristina and her husband are the biological parents of all their 21 children, none being adopted or fostered–with the exception of Kristina's daughter from a previous relationship.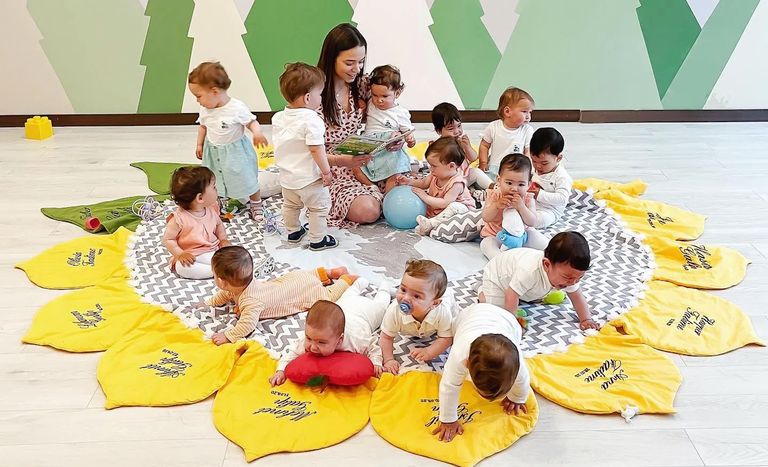 Kristina spoke about this, explaining that she herself gave birth to her eldest daughter Victoria six years ago. The rest of the children were the product of their own genetic makeup, though they were born to surrogates. So it really is indeed a big and happy family. 
Big Happy Family
Kristina was full of optimism when discussing her enormous family with The Sun in 2021. With a radiant smile and proud countenance, Kristina Ozturk said their surrogacy clinic had been one of their biggest blessings.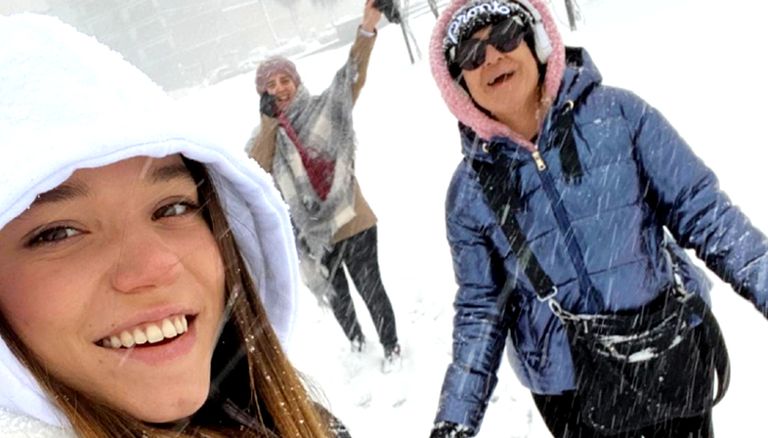 They were wonderful and accommodating every step of the way, helping them make their dream of a large family become a reality. Although she wasn't certain if they would be the biggest family on Earth, she was confident they could become the happiest.
Bigger Than Before
Although already content with their loving family, Kristina and Galip were determined to make it even more joyful than ever. As The Sun reported, Kristina revealed that the two had discussed the prospect of having a bigger family–maybe even into triple digits!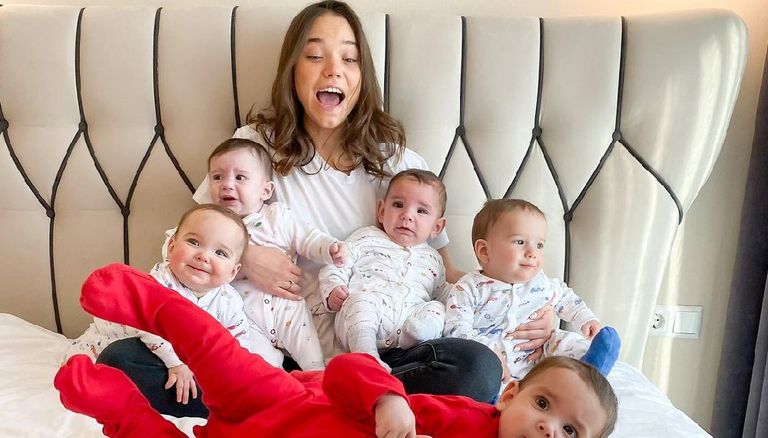 She remarked, "I can't say for sure how many more we will add, but we certainly don't plan to stay at ten." Now, having more than doubled the figure, it is clear that she has been true to her words and is definitely not closing her doors to have more.
The Path To Take
In the interview, Kristina announced to the press that they could not offer the exact figure just yet. The proper moment to do so is yet to come. Nevertheless, surrogate motherhood remains the only avenue available at present for the Ozturk couple.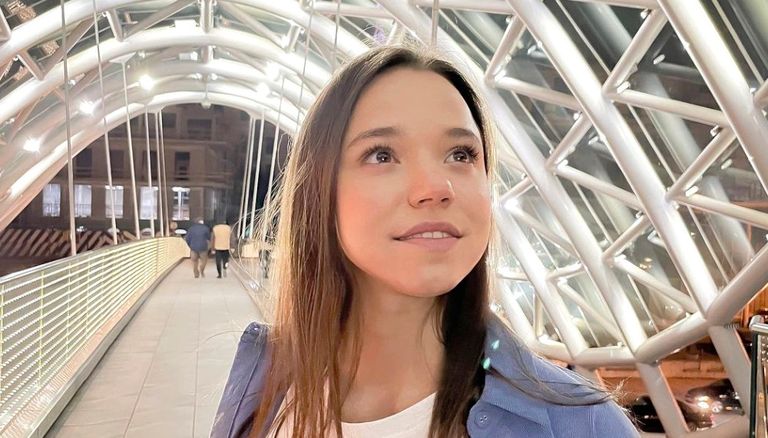 Although she has no thoughts of discounting the idea of pursuing the organic path later on, it's difficult to commit to it now, given the fact that In Vitro Fertilization (IVF) can put such a great strain on her physical health.
Slight Problem Along The Way
Some paths are not always smooth sailing. The Ozturk couple learned of this saying when they encountered an obstacle with one of their surrogate mothers, who changed her mind after giving birth. Fortunately for them, things eventually did not end well for her.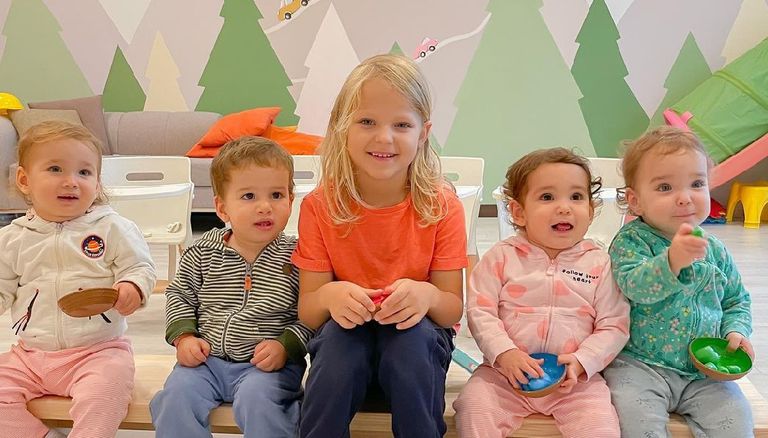 Aside from already discussing the terms with the surrogate mother before, according to the law, since all of the baby's genes originated from Katrina and Galip, the surrogate was left with no choice but to give the child up. It legally belonged to the genetic parents.
Hired Nannies
It is obviously not possible for Kristina to manage taking care of more than 20 toddlers single-handedly. That's why she relies on her nannies to help out. These nannies are given four days of work followed by three days off, and they have the luxury of residing in Kristina's mansion with separate rooms.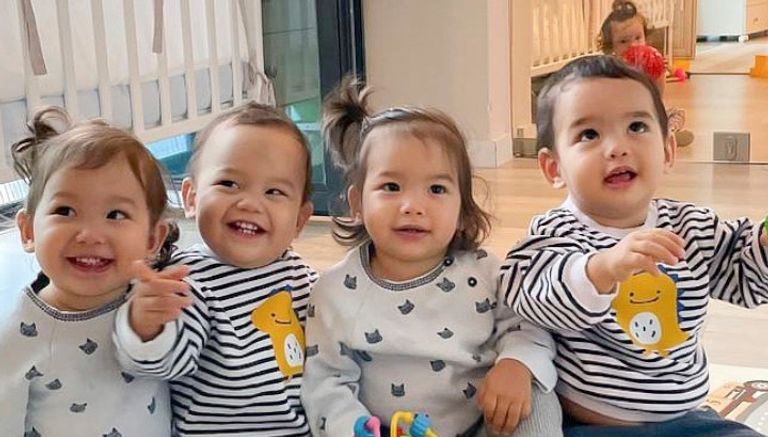 As Kristina informed her Instagram followers, the nannies share the responsibility of the children. Each of them is responsible for one child during the day, but they are made to alternate throughout the week.
Kristina Had Help
It is near impossible for a mother to take care of 22 children on her own that's why Kristina and Galip hired nannies for their children. While the nannies may do most of the day-to-day childcare tasks, Kristina does not stay idle.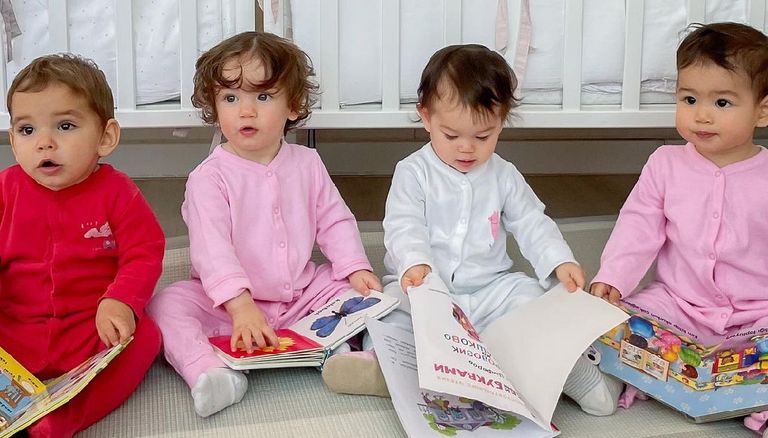 She recently revealed to The Sun that she puts effort into making sure she gets quality time with the babies. Being responsible for the well-being of multiple children is no easy feat, yet Kristina still manages to build strong maternal relationships with them.
A Mother's Promise
Whenever questioned on social media, Kristina responds profoundly, affirming her unconditional love and devotion to her children. She expresses her deepest wishes that every parent could dedicate their full attention to their children because there is nothing more vital in life.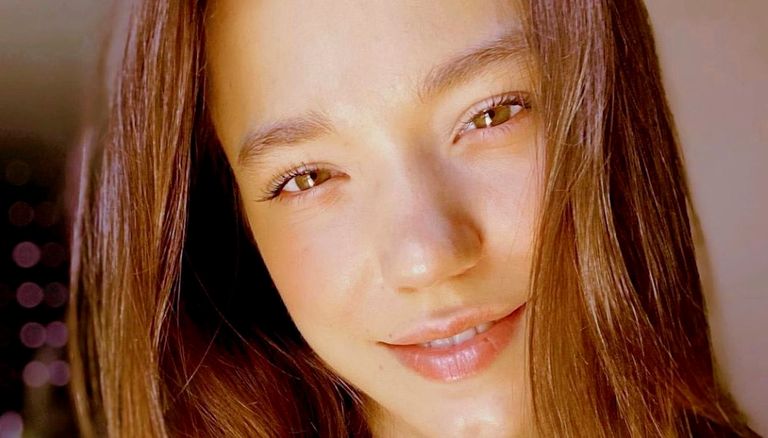 No matter how busy both parents may be, their presence can affect their children's growth and future. It may take a lot of effort for Kristina to fulfill her role, but she is determined to succeed. 
A Mother's Love
Being a mother is never an easy job, and this is true, especially for Kristina. Keeping up with twenty kids can certainly be a challenge, but she vows she's doing the best she can.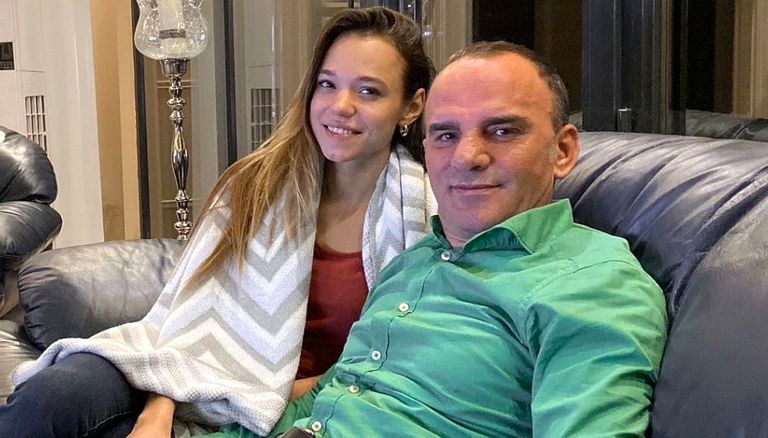 When asked which of her children was her favorite, Kristina told The Sun, "My favorite child is my husband–sometimes he is like one more kid." She added that each of her kids is truly the best in the world, and she loves them all the same–to the Moon and back.
Going All Out
Even when she isn't with her children, Katrina puts in a lot of effort to ensure their care and well-being. She told her Instagram followers that she goes the extra mile when it comes to her children's future and health, as she explains that she "controls everything" when not in their presence.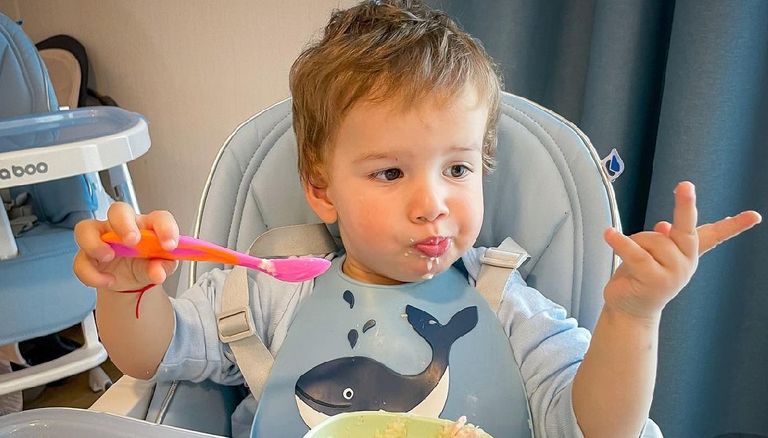 She imparts clear instructions to their nannies to ensure that the children's upbringing is conducted "strictly according to my instructions." So Kristina is not doing anything half-heartedly in her parenting. 
No Cuddles
Kristina does her very best to guide the nannies in their duties. They comply with Kristina's instructions for as long as she wishes. Kristina thought up an idea to handle her infants' tears. She shared with The Sun that she strictly prohibits nannies from embracing any crying children.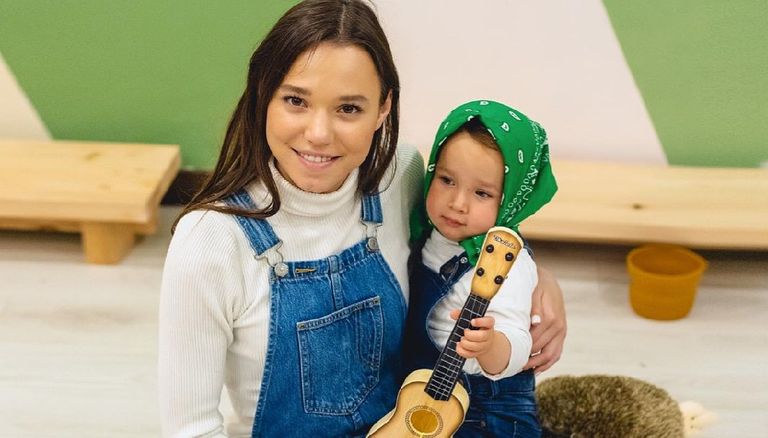 Rather, the nannies are directed to engage the babies with activities so that they can become placid again. Although some may frown upon this kind of parenting, there are no clear instructions on how to be the perfect parent.
Photographs Of Diapers
On top of that, nannies are responsible for photographing the soiled diapers of the baby in order for Kristina to determine whether the poop has an acceptable color and texture.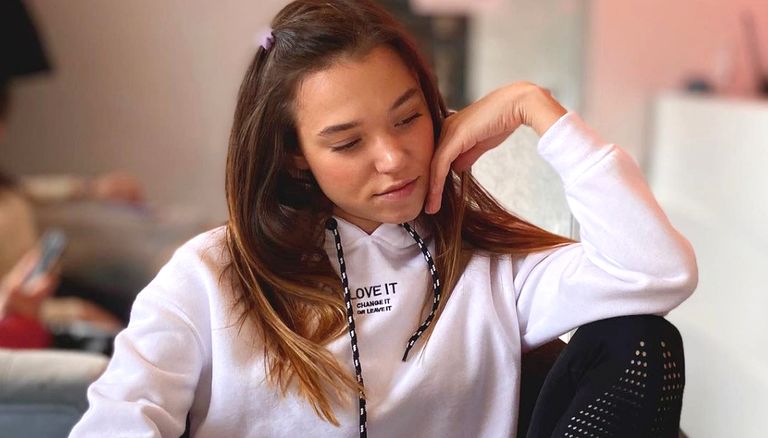 Kristina expressed to the newspaper that every child has an individual diary, which documents everything that pertains to their life. The diary includes records of the food consumed, how much was eaten, sleeping habits, locomotion patterns, the number of trips to the toilet, how many times crying occurs, and physical changes.
Healthy Diet
The food intake of babies is very important for their growth, which is why Kristina's regulations when it comes to feeding the babies are especially strict. No canned or store-bought food is permitted, and she keeps track of the exact amount of food in grams–not a bit more, not a bit less.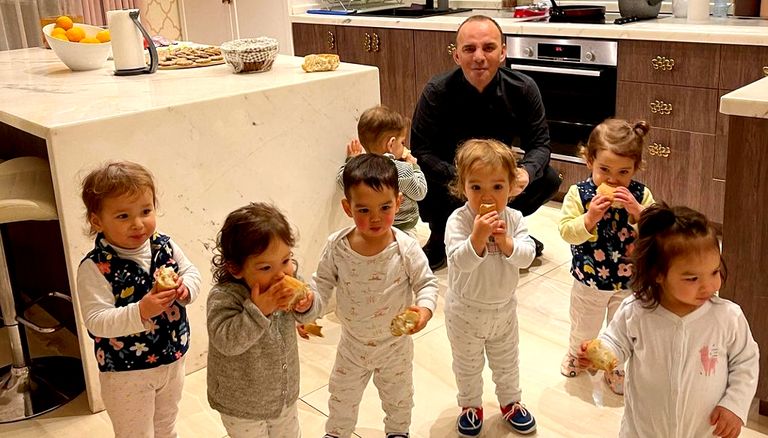 This is a truly healthy diet, in the young mom's opinion. Kristina says food intake has to be precise according to the prescribed number of grams.
Social Media Influencer
The young supermom not only shared her fascinating life on The Sun. She also offers her viewers a glimpse of stunning photographs of her daily life on Instagram.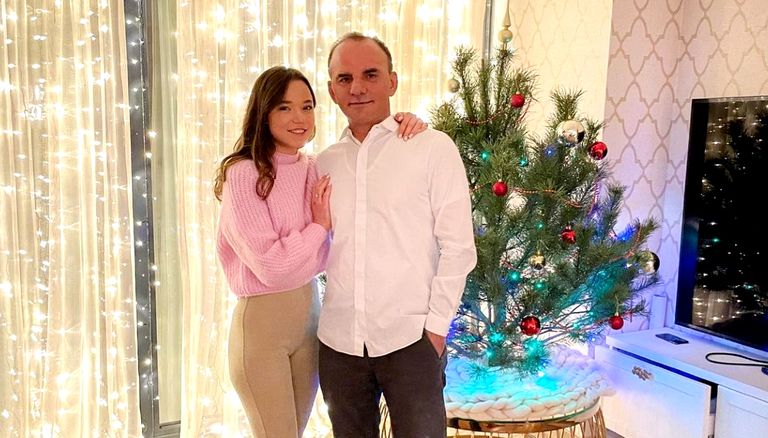 With a huge fan base of 235,000 followers, which is continuously growing in numbers, followers get to peek into family meals at the Ozturks, watch as they have fun, and also follow her while she takes her walks with her large collection of prams in tow. It's all captured and posted on her Instagram account!
Not Cheap
Raising such a big family is no small feat. With 22 lively children, the Ozturks require 20 large packs of diapers per week! Aside from that, there is also a seemingly endless amount of formula necessary to feed the babies.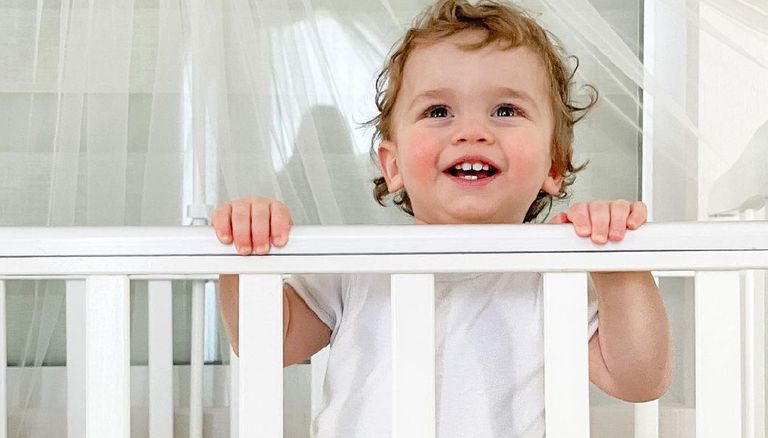 Speaking to The Sun, the mother said they spend anywhere between $5,000-$6,000 weekly on necessary supplies for all the kids. The amount fluctuates depending on what they need. Each child has their own clothing, though there are occasions when they might share an outfit for a picture.
Big House
However, in the long run, they might need to build additional floors or invest in a bigger house altogether where they can build a new set of happy memories as their family continues to grow.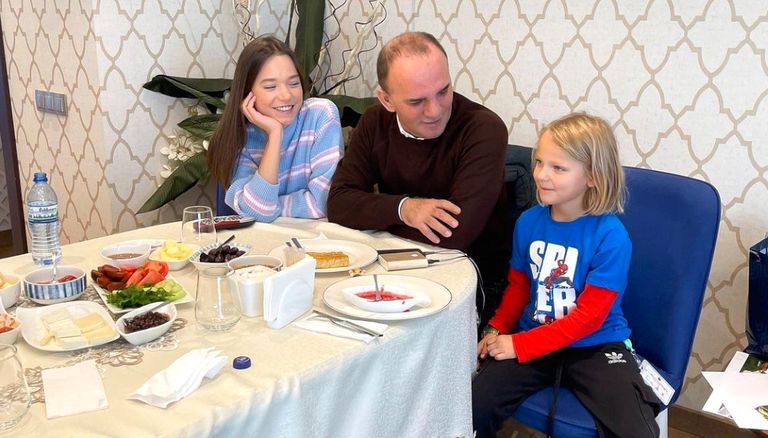 Kristina and Galip are truly lucky to have a spacious house for their family. Though her kids currently share, she stated to The Sun that it might not always be that way. Now they are young, and three floors of the house are adequate.
Looking Forward To The Future
With her 21 babies still in their diapers, Kristina shared that the future plans are still in the making. The Ozturk family has a mansion and numerous nannies and is already living comfortably with their finances.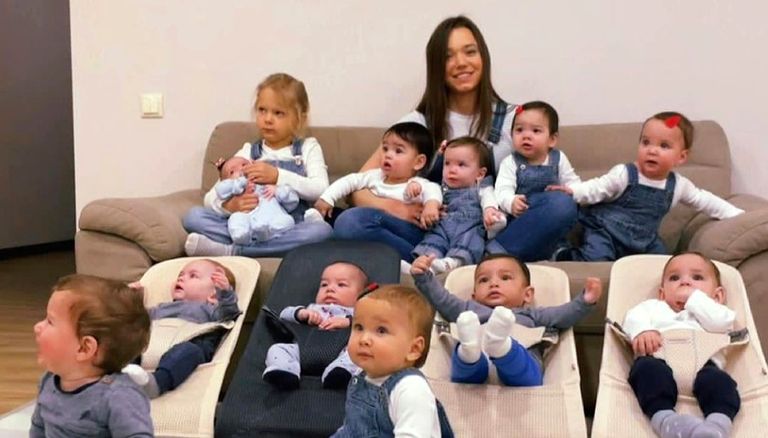 They are not in a rush for their babies to grow. Her children drift off to sleep at 8 pm, yet Kristina remains restless. Being a mommy for her children, she is willing to sacrifice her sleep for another lifetime.
Mommy Is Always On The Move
The 22-year-old supermom never has a dull moment! She told The Sun that every day is a day to be excited about, and there is always something different on the agenda.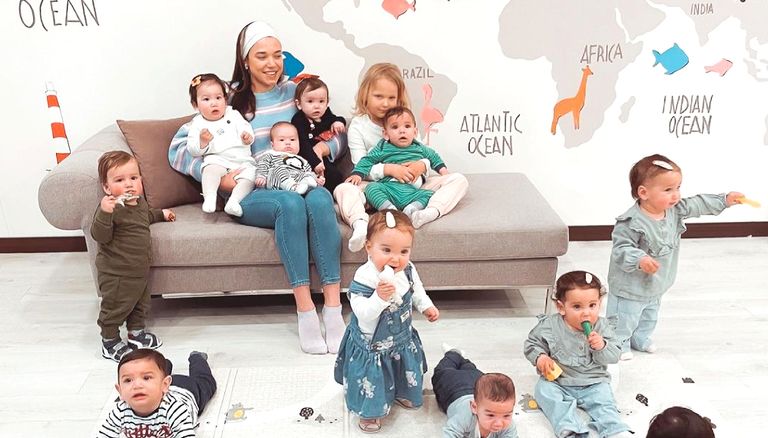 Whether it is organizing the team's schedule or grabbing groceries for the household, she is always on the move. The night does not mean a break either–there is no stopping the busy bee. Kristina is truly doing her best to provide her children with both her time and their needs.
The Eldest Daughter
Kristina is continuously working to make sure her kids and nannies have enough food, and that health providers are available for appointments. Amidst all of this, she found time to think about her eldest child, Victoria.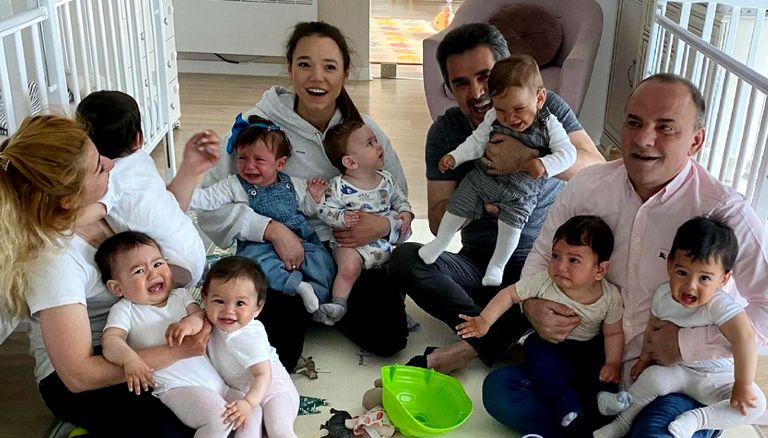 According to Kristina, she was delighted about having so many siblings! Victoria loves being the oldest child and is always helping out with the younger ones. She is an amazing big sister, and even though it can be hectic at times, the entire family is grateful they get to spend so much time together.
Loving Siblings
Kristina is clearly a loving mom, as evidenced by the fact that she feels exactly the same about all her children, no matter their age. It's beautiful to hear that Victoria, her eldest child, is involved in helping her look after the younger siblings, with duties like feeding them and reading stories to them.
It's clear that Victoria cherishes having a big family; she is very happy to have lots of kids around and loves telling everyone about how sweet her brothers and sisters are.
Family Dinner
It's a common sight at the Ozturk's house to have the kids running around, vying for their attention. With over 20 children, it can be quite a challenge for Kristina and her husband to feed them all before having dinner together.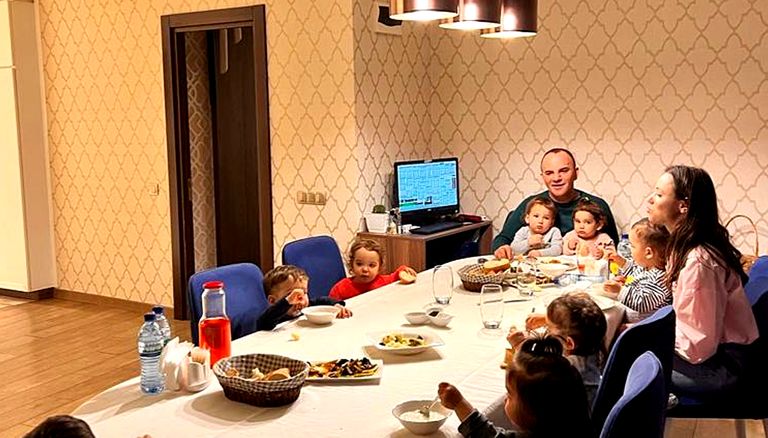 As Kristina mentioned, they usually manage to feed the children in due time, and then Kristina, her husband, and Victoria enjoy their meals late into the night. Victoria loves spending time with her family and taking care of her siblings, but it certainly comes with its challenges!
Sunday Is Family Day
Her followers often wondered why she didn't post on one particular day. Kristina stated that Sunday is a day to spend with her family and make memories, free from the world's prying eyes. It's her time to be just her, her husband, and their children.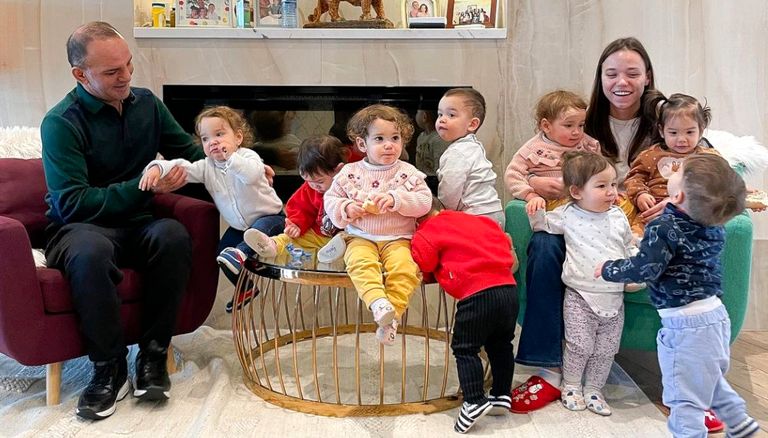 It's a time to be together to play games and enjoy each other's company–no phones, no cameras, and no blog posts! Kristina enjoys Sundays with her family, making sure that they all get the attention they need, even if it means putting the blog aside for a while.
Fulfillment Of Their Dreams
For Kristina and her husband, having a big family full of kids and siblings was the ultimate goal. She had dreamed about it since she was a child and her husband shared the same aspiration. Once they met, they knew it was time to bring their dream to life.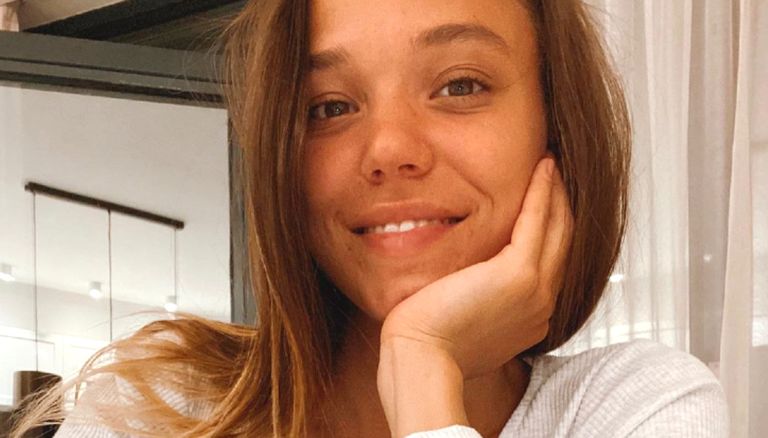 Even though their romantic relationship has changed over the years, their whole lives have changed with the addition of so many children. They now have a beautiful family, which is the fulfillment of a lifetime ambition.
A Mother's Devotion
Kristina is definitely determined to bring up her kids as best she can, and that includes not getting pregnant again anytime soon. The young mother wants to be able to devote more time to her ever-growing family and give each of her children–both those born naturally and through surrogacy–the attention they all deserve.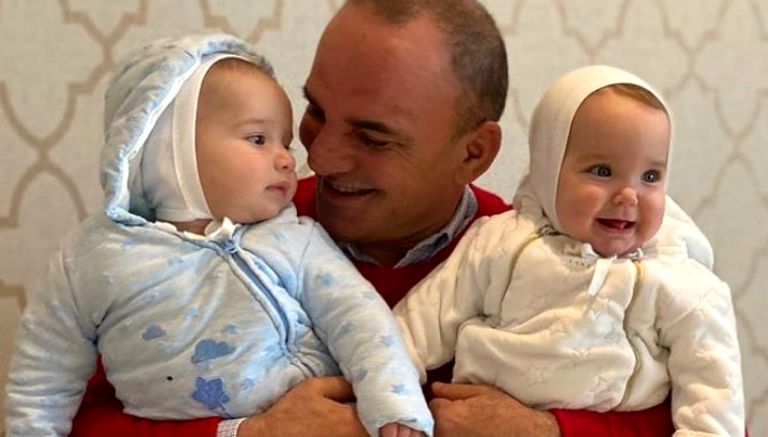 Her husband supports her all the way in this decision, and they plan to focus on connecting the siblings with each other rather than adding more children right away.
Take Your Own Path
Kristina's kids are surely having a blast with all the siblings they have. Despite this, not everyone agrees with Kristina's choices. But she stands by her decision, telling The Sun that her kids don't get to choose their parents, but that doesn't mean they can't choose how they want their own future family to be.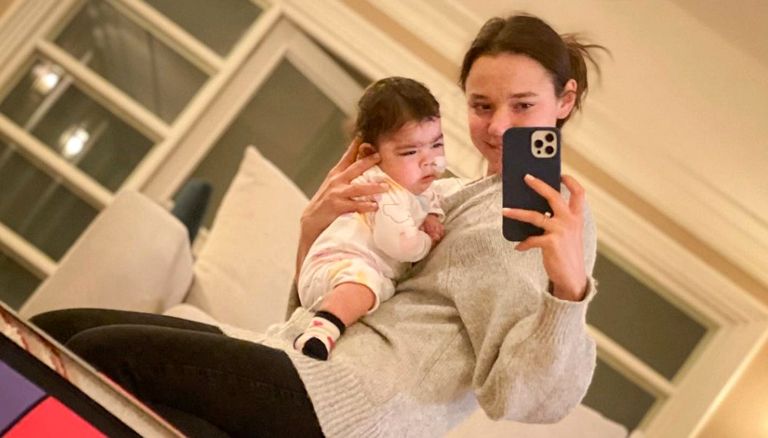 They can have as many or as few children as they want, with or without a husband or partner.  Her positive outlook is encouraging and inspiring; her children will certainly carry on her legacy.
Firm Decision
Kristina Ozturk's decision to have her children through multiple surrogacies was a controversial one, but she wasn't backing down. She made it clear that while others might disagree and judge her, ultimately, it was her and her husband's choice to make.
Her 22 kids are now growing up together, learning and discovering the world side-by-side as siblings. Whatever their parents' decision was, it was within the legal boundaries, and above all else, it gave them a loving home and family.