The 12 Most Expensive Cars on Earth
For most people, a car is a big purchase. It's something they save up for over months and years. Or, they take out a loan to pay it off bit by bit. The ultra-wealthy, however, simply shell out a few hundred thousand or a few million dollars for the latest model cars. Some of these
car-lovers go for the height of luxury, some for the height of speed, and some for a mix of both – a luxurious car with a powerful engine.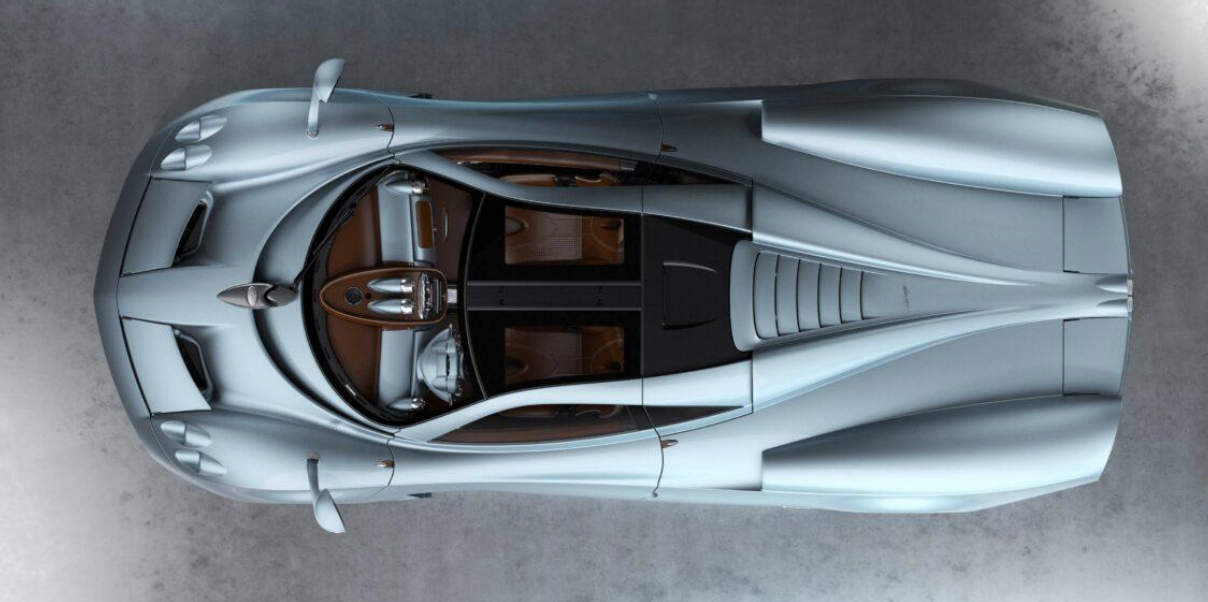 When most people think about expensive cars, they tend to think of Italian brands such as Lamborghini and Bugatti. Although those two are certainly well-represented here, they're far from the only ones. Others include Pagani, Koenigsegg, and, of course, Rolls-Royce. Let's take a look at 12 of the world's most expensive cars.
Lamborghini Sian
The Lamborghini Sian clocks in at $3.6 million. The engineering that went into this expensive masterpiece is phenomenal. The Sian features a hybrid system with lithium-ion supercapacitors, which is a fancy way of saying it has plenty of power without weighing too much.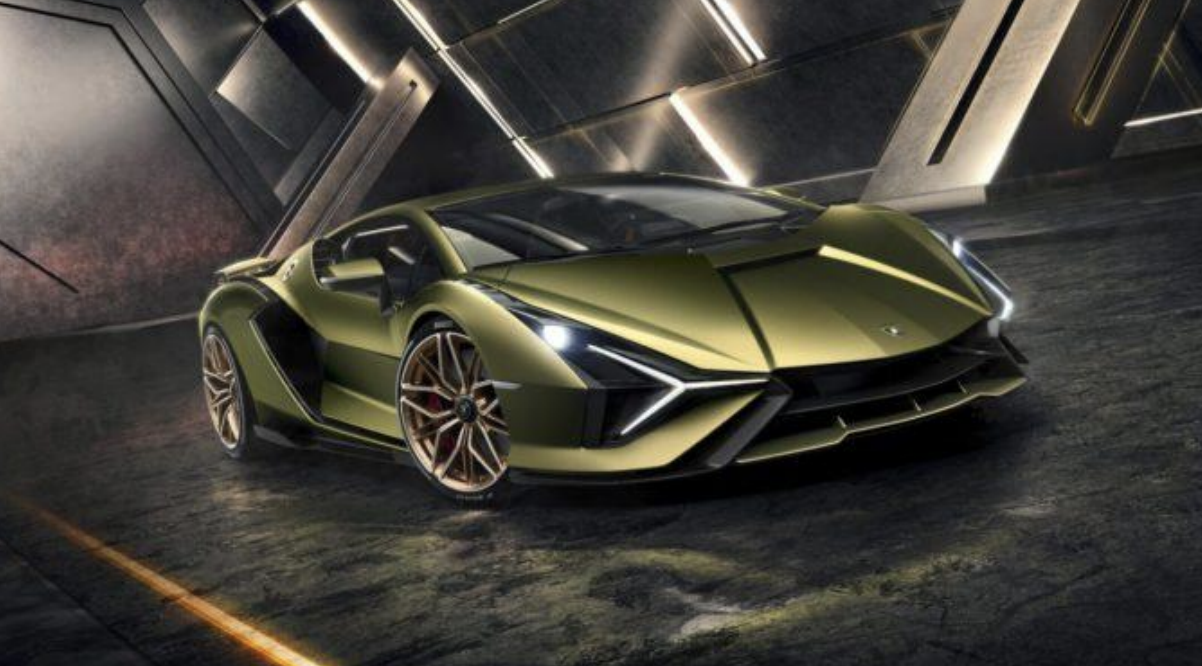 How much power? Well, drivers who sit behind the wheel are in charge of 819 horsepower and can expect the Siam to go from 0 to 60 mph in only 2.8 seconds. If you want to continue past 60 mph – and who wouldn't in a car like this – then the top speed is 220 mph!
Lamborghini Veneno
Perhaps unsurprisingly, there's another Lamborghini on the list. This time it's the Lamborghini Veneno, a stylish and sporty car that comes with a whopping $4.5 million price tag. If you're ready to drop that kind of cash, then you're in for incredible design.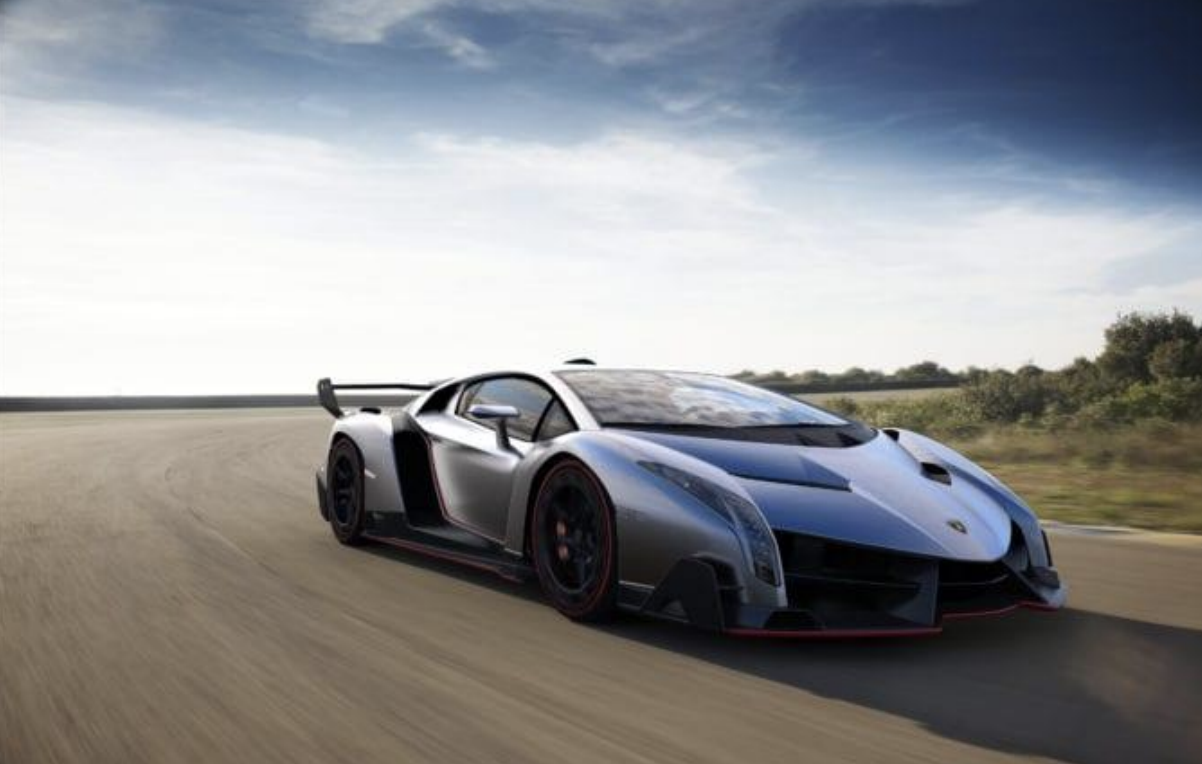 As an iconic model of an equally iconic car company, the Veneno is packed with a V12 engine that's backed with 740 horsepower. Drivers putting that powerful engine to the test can rest assured that the design is equally as powerful – the cooling system is optimized, and the aerodynamic body is world-class.
Bugatti Bolide
Bugatti is one of the most iconic car manufacturers out there. It's well-known and loved for its luxury models. Well, the Bugatti geniuses mixed that love of luxury with high-speed performance when they created the Bugatti Bolide. Originally, the Bolide wasn't meant to be for sale.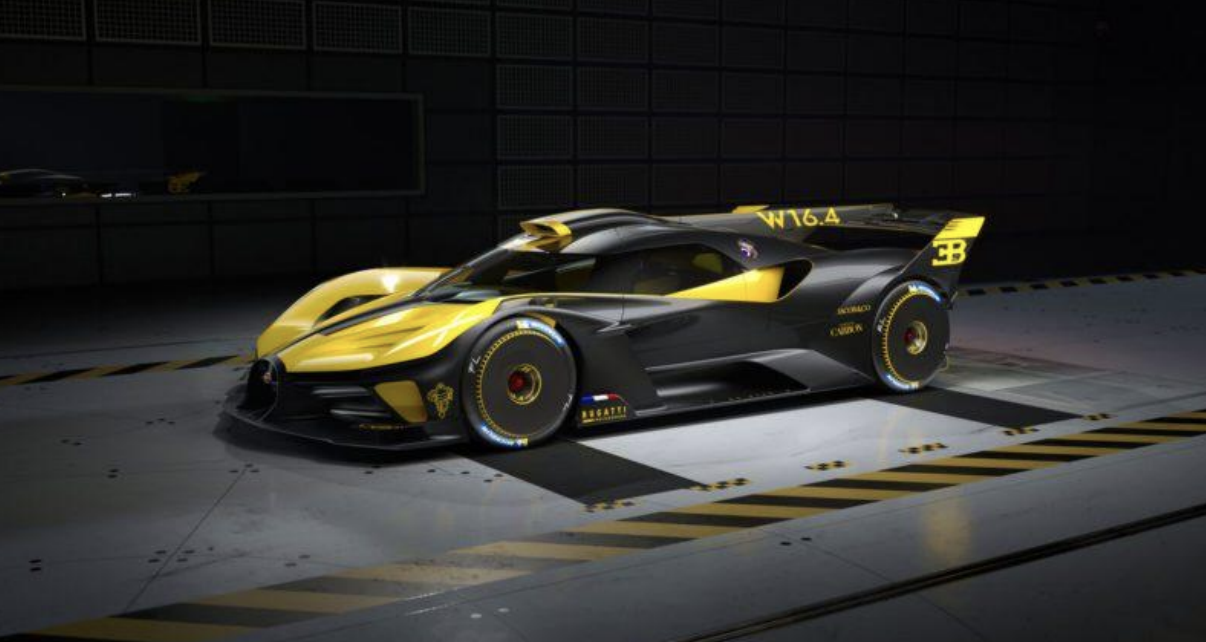 But, on second thought, it was too good of a design to keep hidden away. So, they made a total of 40 Bolides. To get your hands on one of these rare gems, you'll have to clear out the bank – they go for $4.6 million each!
Koenigsegg CCXR Trevita
"Trevita" is a Swedish word meaning "three whites." The unique name is meant to highlight the unique (and insanely difficult) process it took to create the one-of-a-kind car. The process involved using a carbon fiber diamond weave. Due to how laborious the process was, Koenigsegg only created two cars.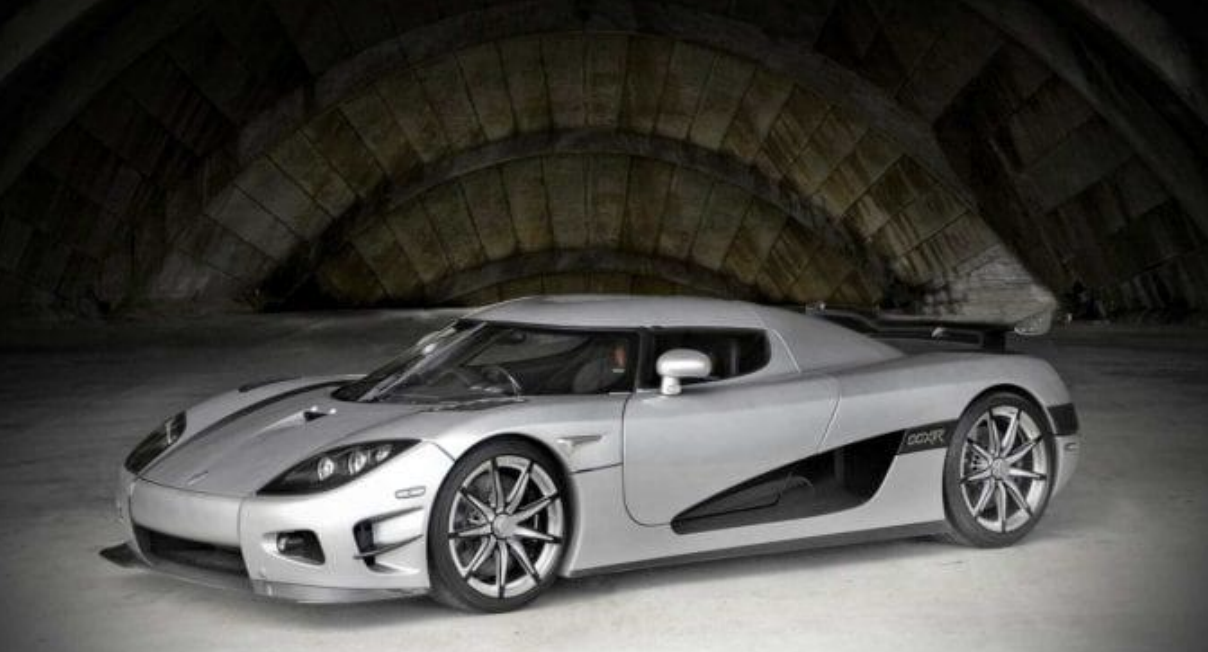 "Trevita" is a Swedish word meaning "three whites." The unique name is meant to highlight the unique (and insanely difficult) process it took to create the one-of-a-kind car. The process involved using a carbon fiber diamond weave. Due to how laborious the process was, Koenigsegg only created two cars.
Pagani Huayra Imola
Many of the other expensive cars like to mix quite a bit of luxury with their high performance. Pagani's Huayra Imola, however, is a vehicle that's almost entirely focused on squeezing out every bit of performance it can.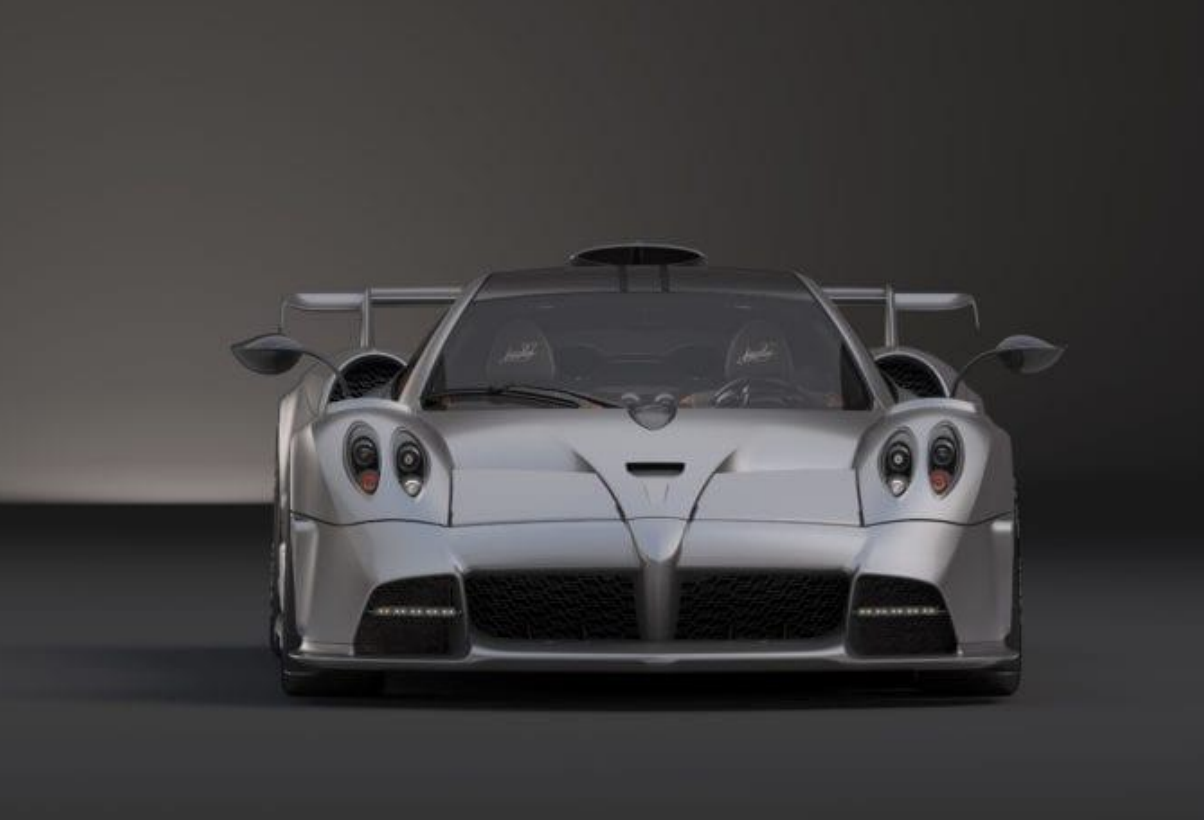 That dedication to details included using a specially-developed paint that allowed 11 pounds of weight to be shed off the total. The Huayra Imola comes in at 2,747 pounds (nearly 1,300 pounds below the average) and has 827 horsepower to move that lightweight to incredible speeds. The price tag is $5.4 million.
Bugatti Divo
As we saw with the Bugatti Bolide, the legendary car manufacturer is well-regarded for its mix of luxury and performance. The Bugatti Divo is a great example of that. Not only does it reach incredible speeds down straight roads, but it's known to make fast turns with amazing accuracy
and control.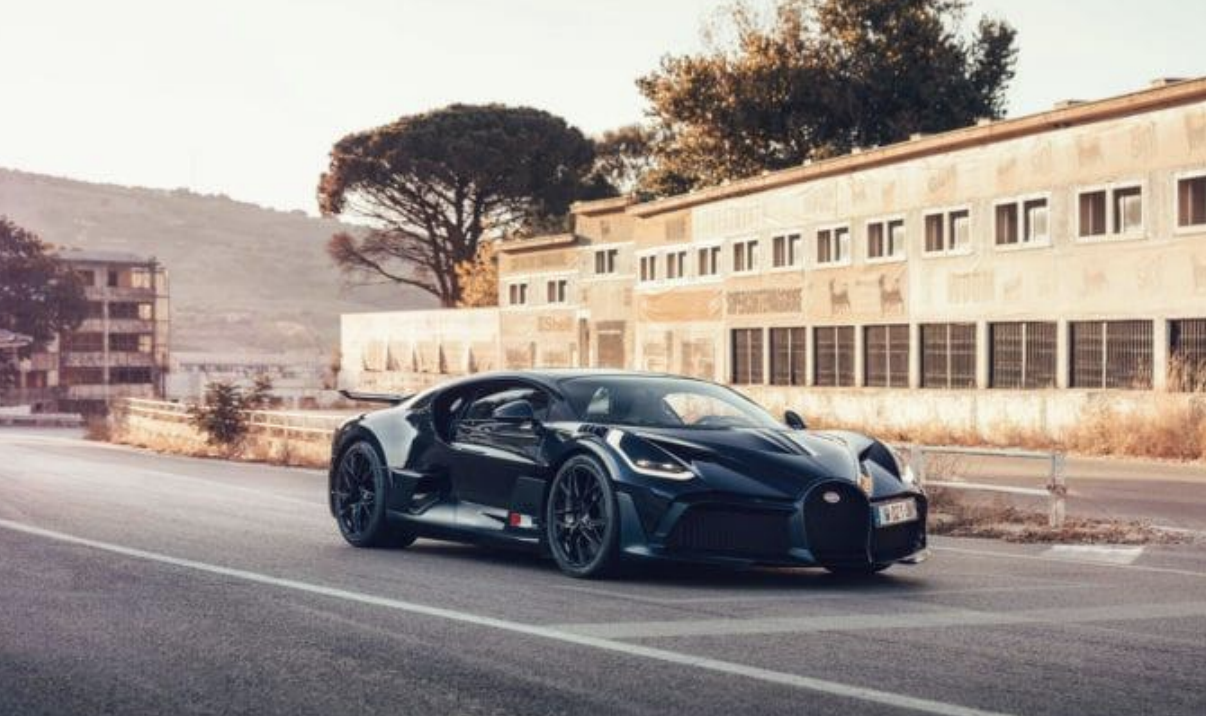 The Divo's aerodynamic body gives it an increase in downforce. That, mixed with a lateral acceleration of 1.6 Gs, makes it a serious contender in the world of high-performance vehicles.That level of performance comes with a cost – an astonishing $5.9 million!
Pagani Huayra Codalunga
Unless you're one of the five lucky drivers with the money and connections to own a Pagani Huayra Codalunga, it's unlikely that you'll see one of these on the open road.If you do,however, know that the driver spent at least $7.4 million for the honor.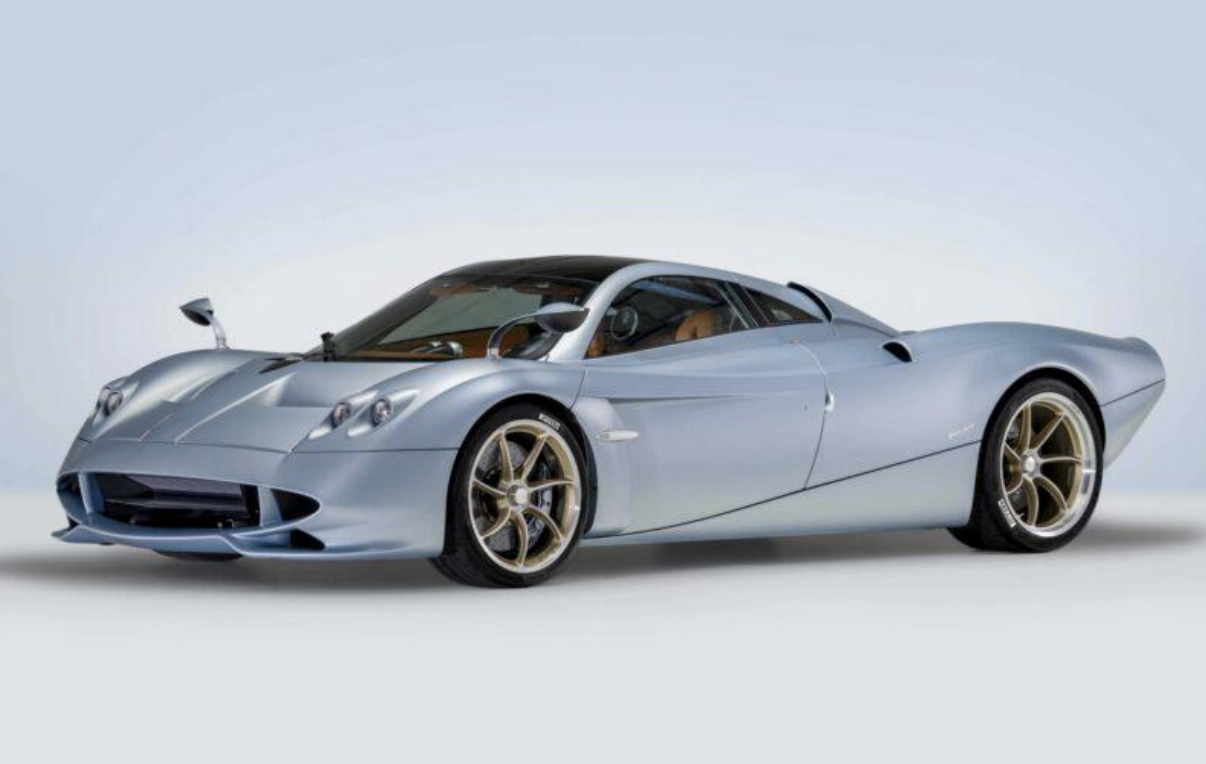 This limited edition vehicle pays tribute to 1960s racing cars. One of the most iconic features of those cars was the tail. As you can see above, Pagani took inspiration from that to create the one-of-a-kind long tail in the back of the Huayra Codalunga. Underneath that tail is a V12 engine with 840 horsepower.
Bugatti Centodieci
Like many of the other expensive cars on the list, the Bugatti Centodieci is a limited edition vehicle. Only 10 are made, and each one costs $9 million. The Centodieci is a brand new car that gets its inspiration from a 90s Bugatti classic, the EB110.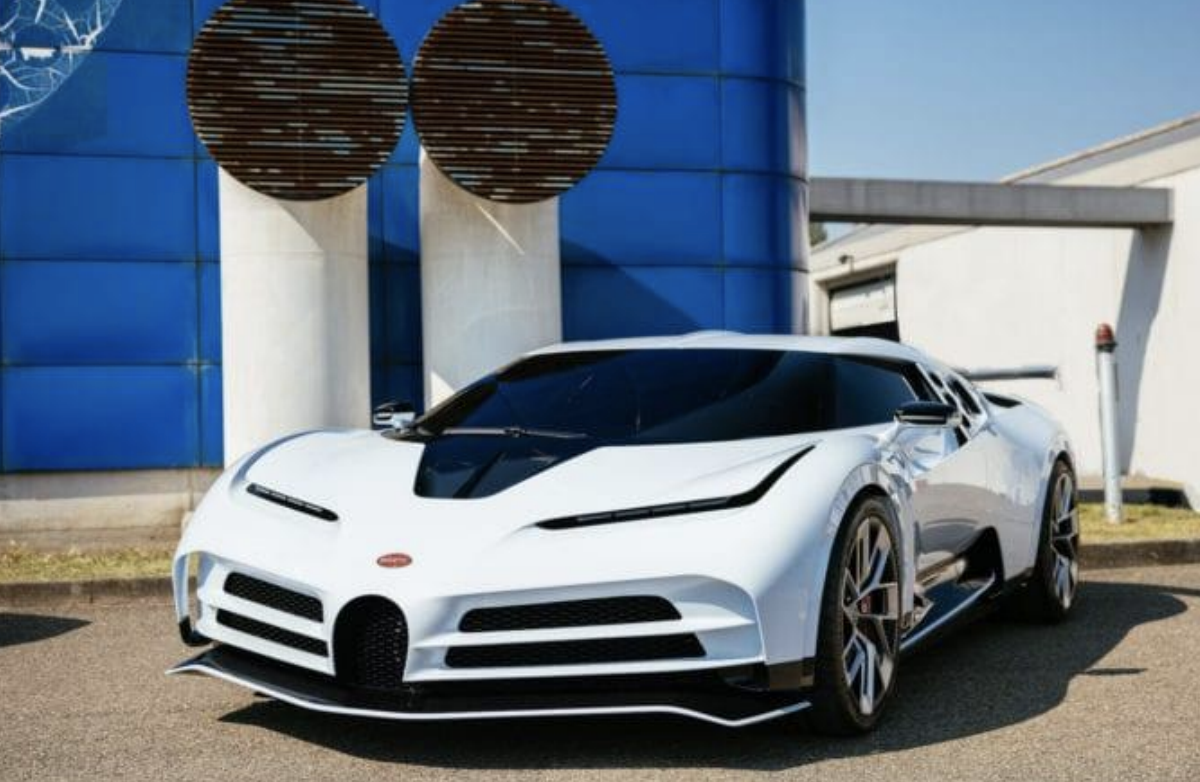 Although it gains inspiration from the EB110, it upgrades some of the older features to create a faster and more modern design. It also takes inspiration from the Bugatti Chiron, one of their most well-known cars. However, it one-ups the Chiron by coming in at 45 pounds lighter –allowing the drivers to go that much faster.
Rolls-Royce Sweptail
It's no coincidence that the Rolls-Royce Sweptail looks like a yacht. The manufacturers know their clientele – people who own yachts! That's why the tapered rear of the Sweptail resembles a luxurious boat. It's no wonder the car is priced at a staggering $13 million.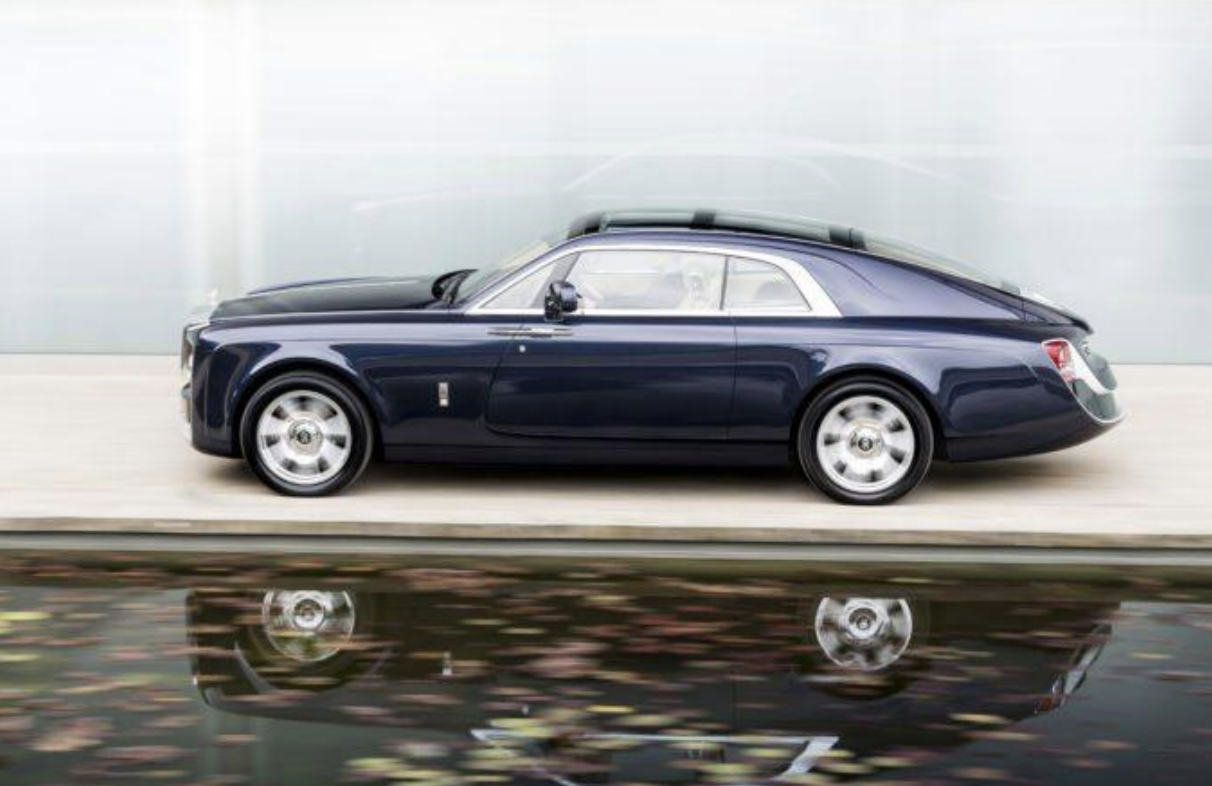 When you lay money like that on the table, you can expect the height of luxury. The finest wood and leather coat the interior of the Sweptail, and the roof window is made entirely of glass andreaches from the front to back.
Pagani Zonda HP Barchetta
Even in the world of supercars, the Pagani Zonda HP Barchetta is in a league of its own. Originally it was meant as a 60th birthday present to the Pagani founder, Horacio Pagani. This "present" cost a whopping $17.5 million, and it features an outstanding Mercedes-Benz 7.3 liter V-12 engine.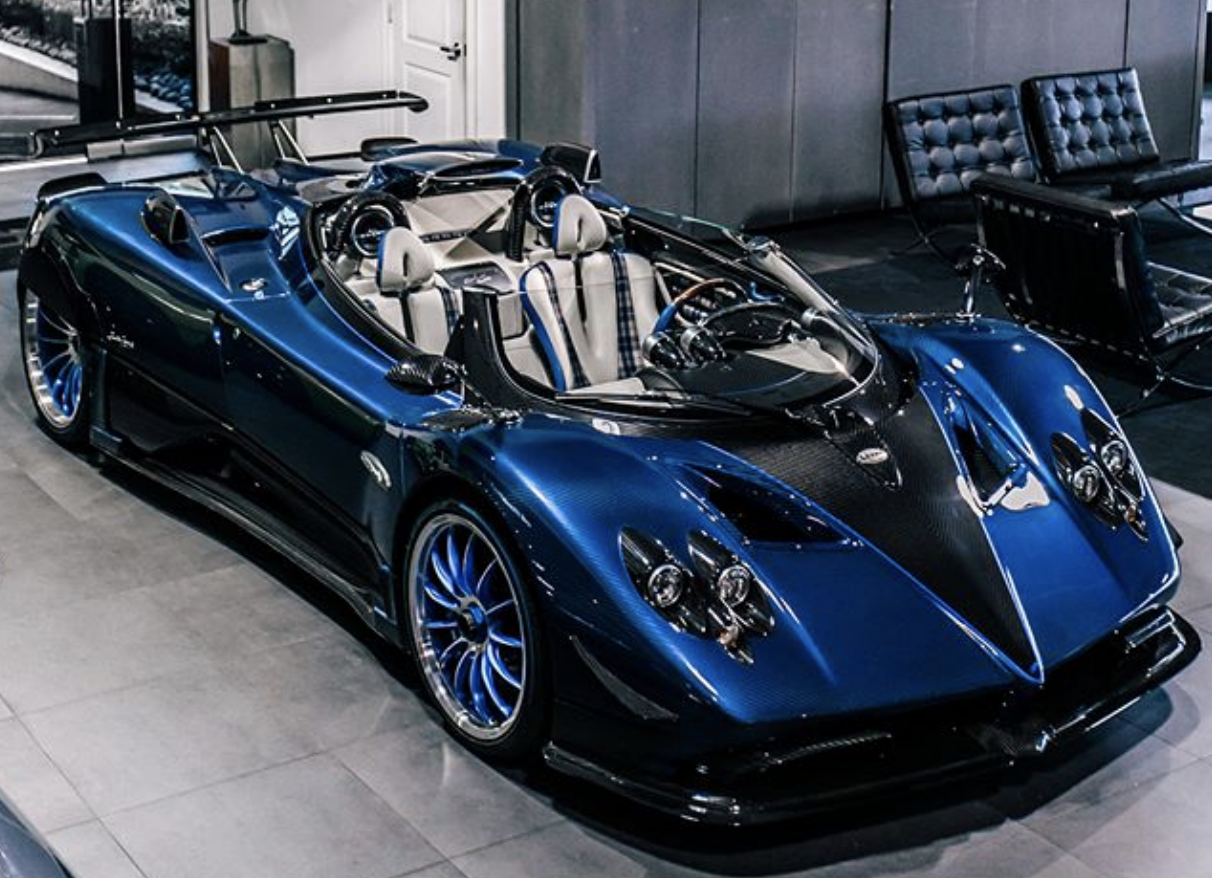 That power is unprecedented in the world of Zondas. On top of that, the rear wheels have a carbon fiber panel, and the roof is, well, nonexistent. Furthermore, it barely has a windshield, which makes for a powerful and stylish ride. Just make sure to hold onto your hats!
Bugatti La Voiture Noire
With one look at the ultra-sleek Bugatti La Voiture Noire, it's easy to see why it sells for over $18 million! Unveiled at the 2019 Geneva Motor Show, it took inspiration from Bugatti's own history. In particular, the 1930s-era Type 57 SC Atlantic.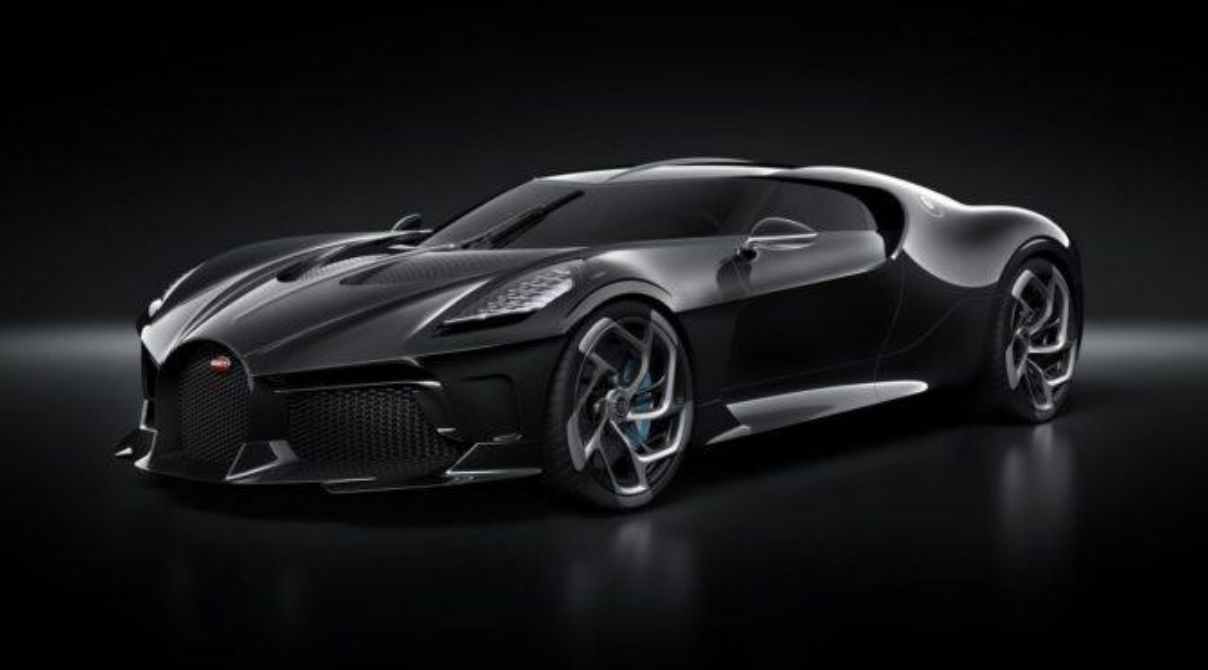 It features a hand-built carbon fiber body, one-of-a-kind wing mirrors, and a dorsal fin design that runs from front to rear. On top of that, there are six tailpipes and an 8.0-liter quad-turbocharged W16 engine. Although it started as a concept car, it might be available to more drivers in the future.
Rolls-Royce Boat Tail
In 2021, Rolls-Royce unveiled the world's most expensive car, the Rolls-Royce Boat Tail. At a mindblowing $28 million, it's the price of multiple mansions. As you can see below, it takes a lot of inspiration from the sea. In particular, the 1920s and 30s yachts.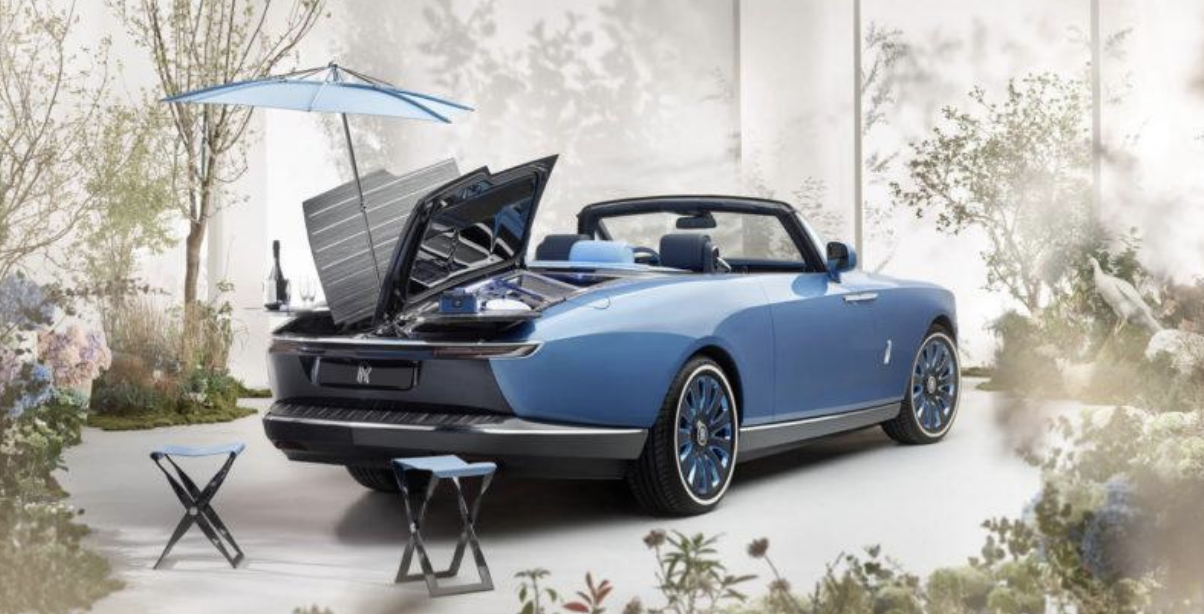 The engine is the same as the Rolls-Royce Phantom, but everything else is entirely unique. This includes a built-in umbrella to shade you from the sun as you sit on the built-in stools to enjoy meals on the built-in cocktail tables. If you want to enjoy some champagne, there are two fridges and luxury tableware as well.