Temu Customers Being Hacked After Making Purchases on the Retail Site
Online retailer Temu is making headlines this week, but not for its discounted inventory.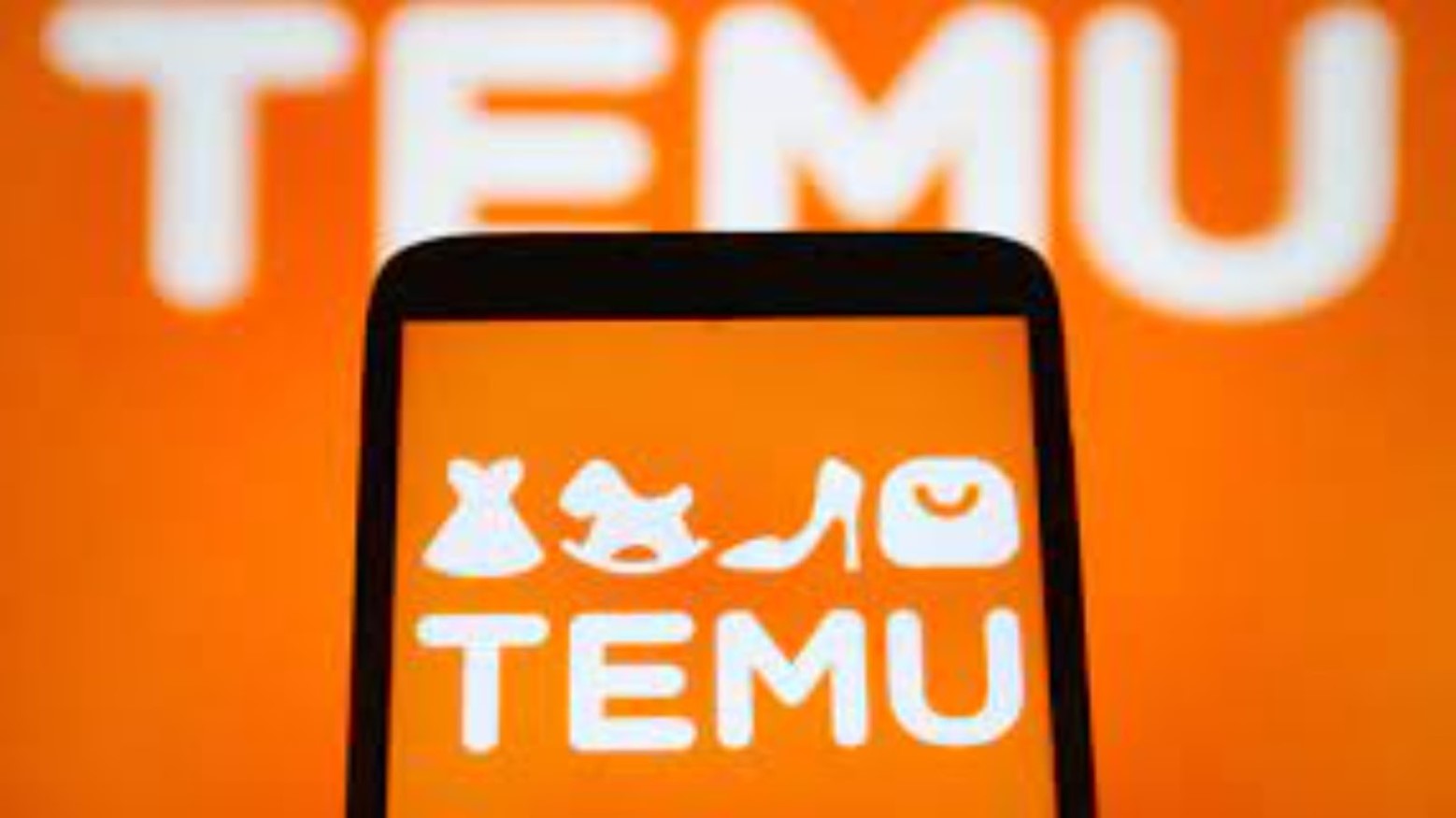 In a recent TikTok video, one woman told her viewers that after ordering from Temu, she found out that her identity had been stolen after the company apparently sold her information on the dark web. And it turns out she isn't the only shopper this has happened to. 
What Is Temu?
For years, Amazon had a complete monopoly as the biggest online retailer. With a wide variety of products at discounted prices, it was truly one of a kind—until now.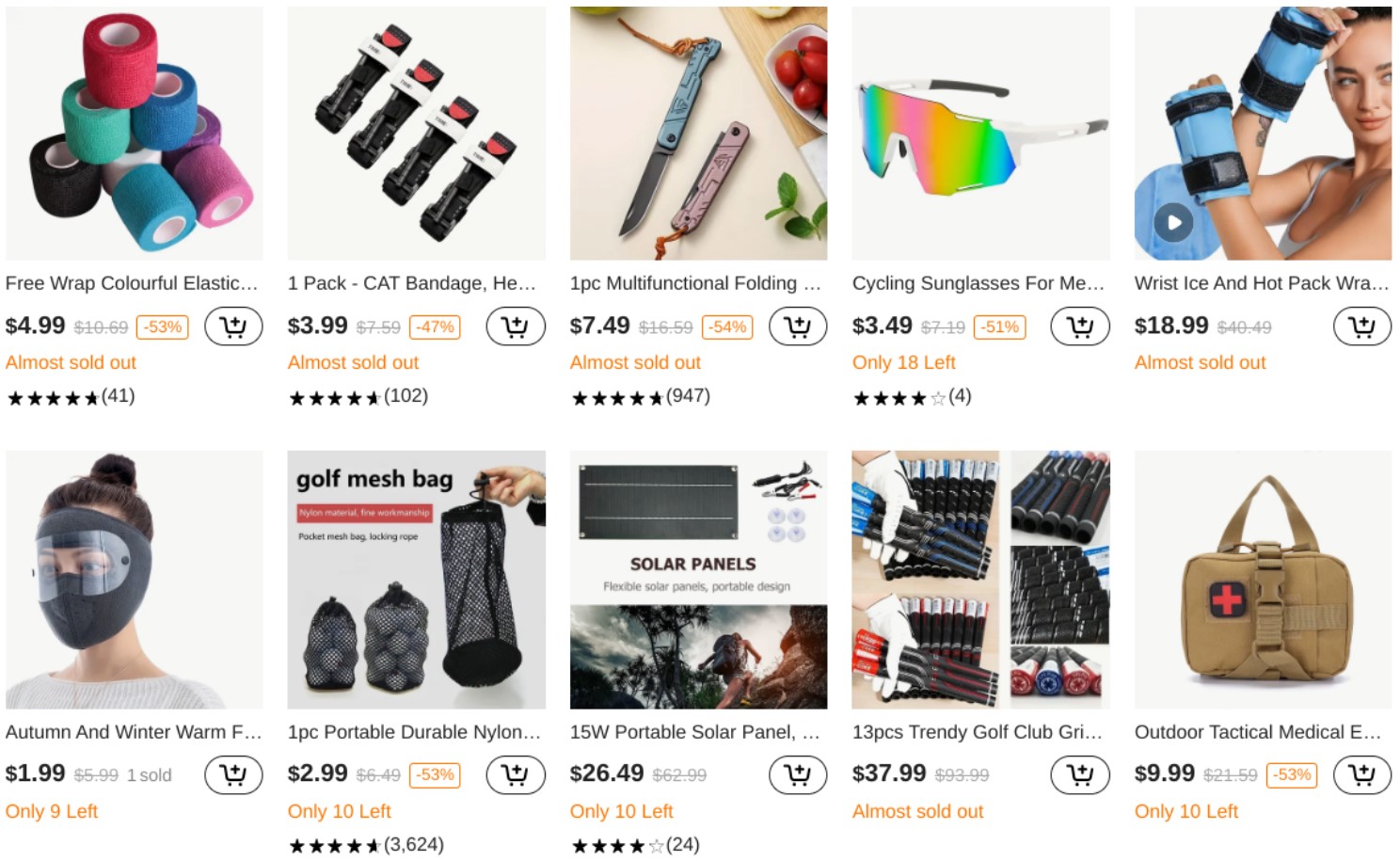 Temu is extremely similar to Amazon, though many say its prices are even lower. Plus, shoppers can find absolutely anything they could ever want on the site or app, including home goods, clothes, electronics, accessories, and much more. 
Recently Trending on Social Media
Temu's popularity has been growing steadily. Though recently, it's become quite the trend on social media, including YouTube, for Temu shoppers to upload videos of their "Temu Hauls."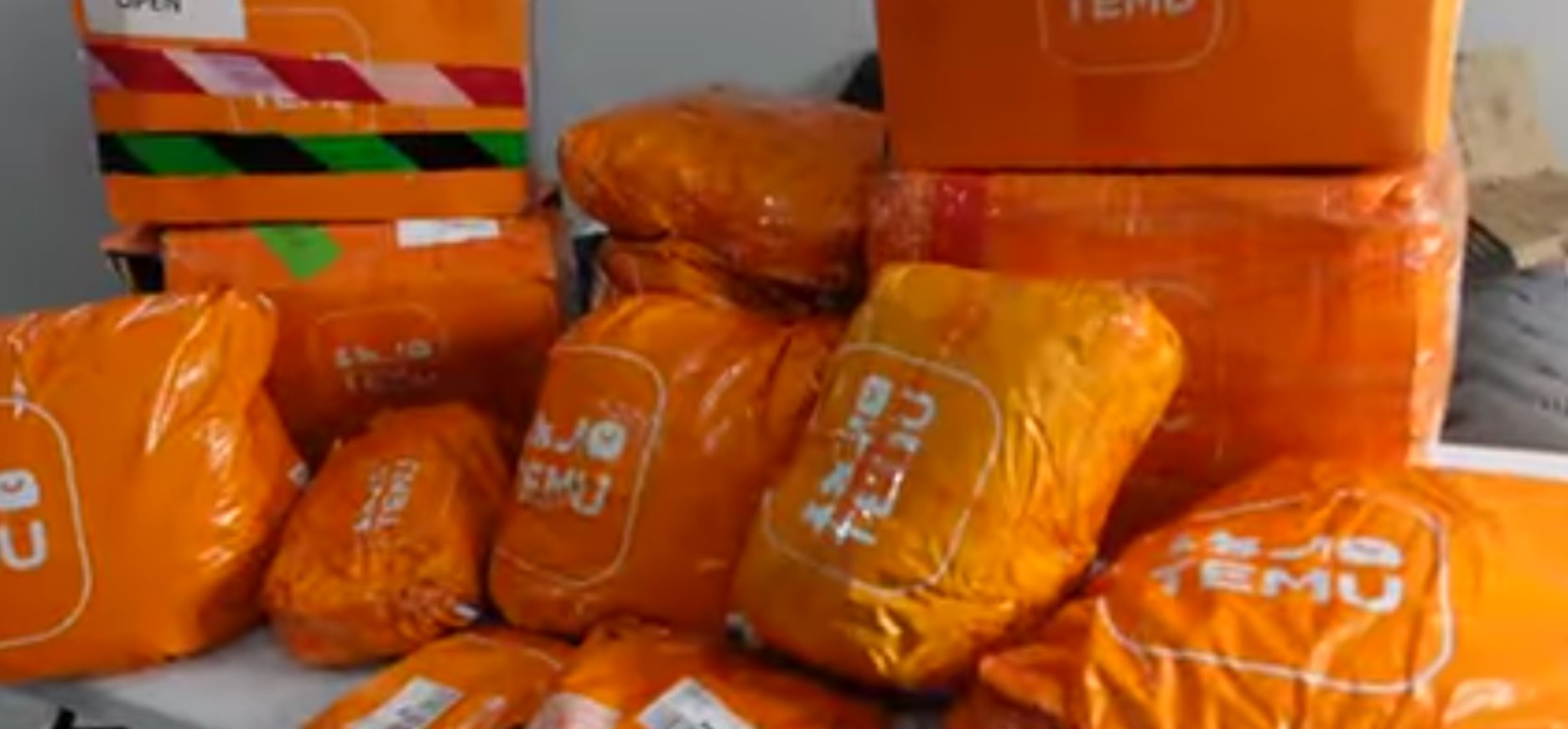 In many of the videos, people proudly show off their hundreds of products that should cost more than double what they paid on Temu. 
Maybe Not as Great as People Thought
Though Temu has been in the spotlight for its seriously cheap products, it's now getting attention for a very different reason.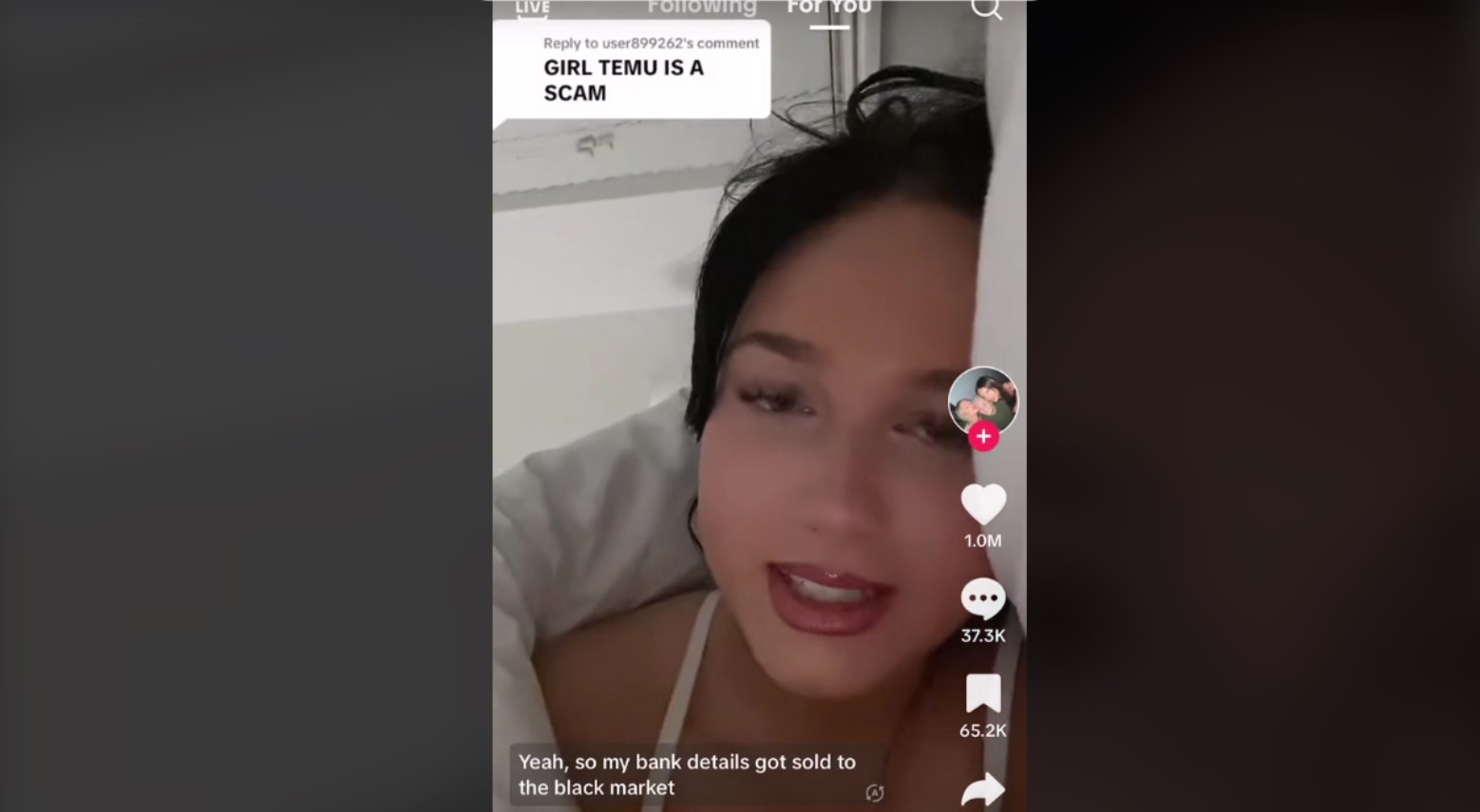 Several TikTokers have made and posted videos stating that "Temu is a scam" and that the beloved site is actually selling user's card details on the black market. 
TikTok User @dimplesqueennini Explained Exactly What Happened
The now-viral video from @dimplesqueennini has been viewed more than 1.2 million times.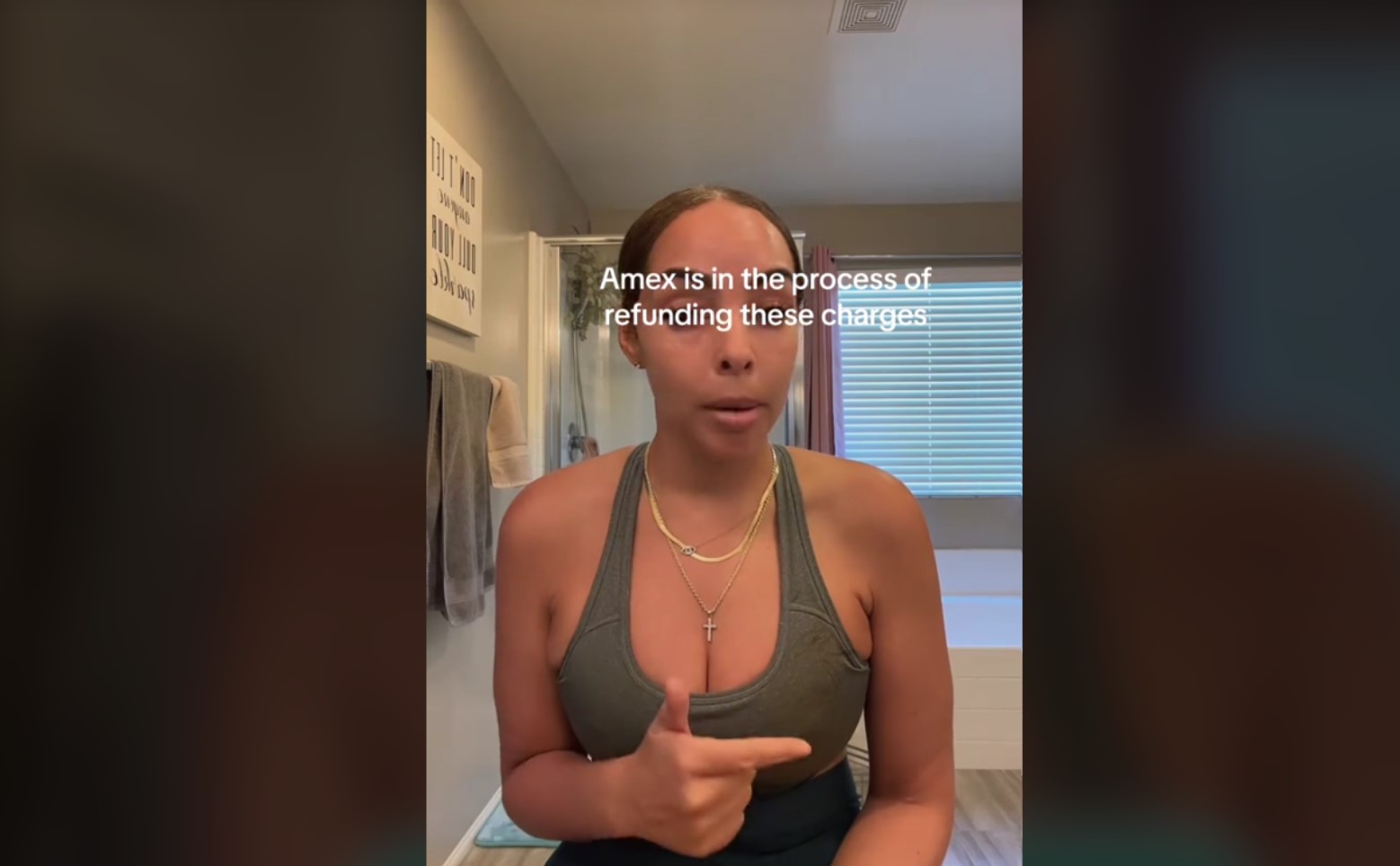 She stated that she ordered from Temu about a week ago, then, she learned that her credit card information had been stolen. Luckily, American Express contacted her right away about the fraudulent charges. 
What the Temu Scam Looks Like on a Banking App
Dimples Queen noted that the fraudulent charges on her card even came with a phone number.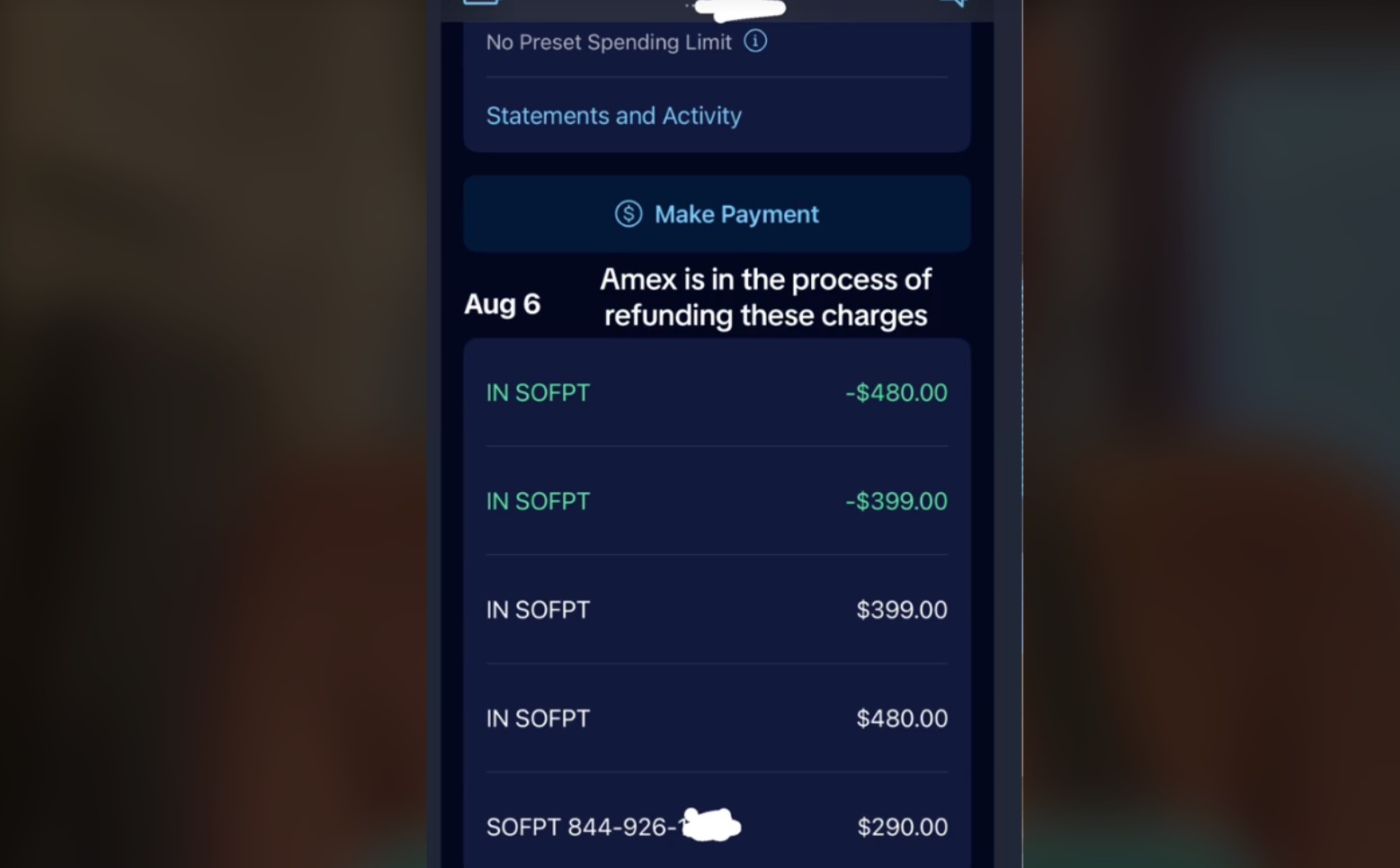 And said to her viewers, "I think it's funny that they listed a phone number to give them a call back." She also stated that she assumed the company scamming her did so in order to get more information out of her, so she didn't call the number, and called AMEX directly instead. 
American Express Takes Care of Its Clients
According to Dimples Queen, American Express not only reached out to her about the charges, but also, when finding out they were, in fact, theft, the company got straight to work getting her money back.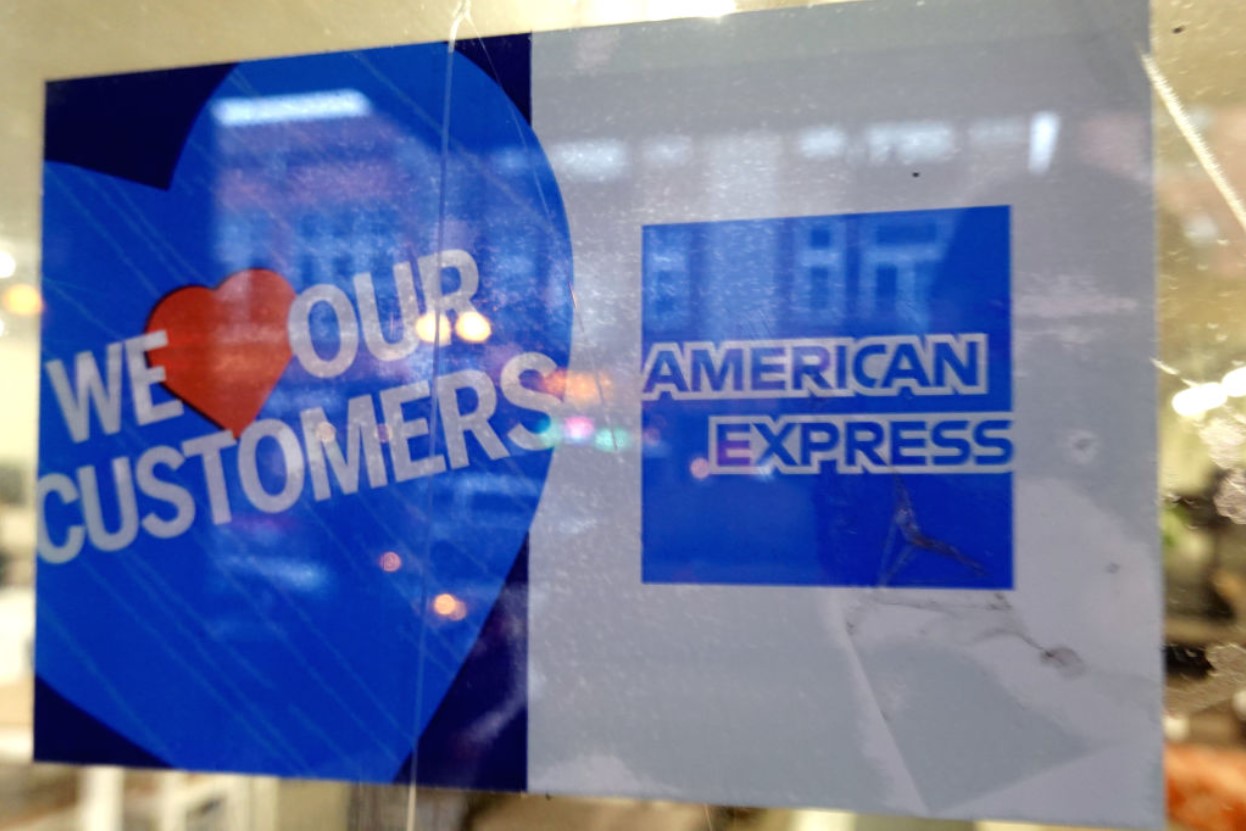 She told the camera that she was thrilled with American Express' quick response and ability to refund the stolen money right away. 
The World Responds to Dimples Queen's Post
The TikToker explained why she made the video by stating, "I'm just making this video as a warning," and people responded with overwhelming support as well as personal stories and advice as to how they combat online scams.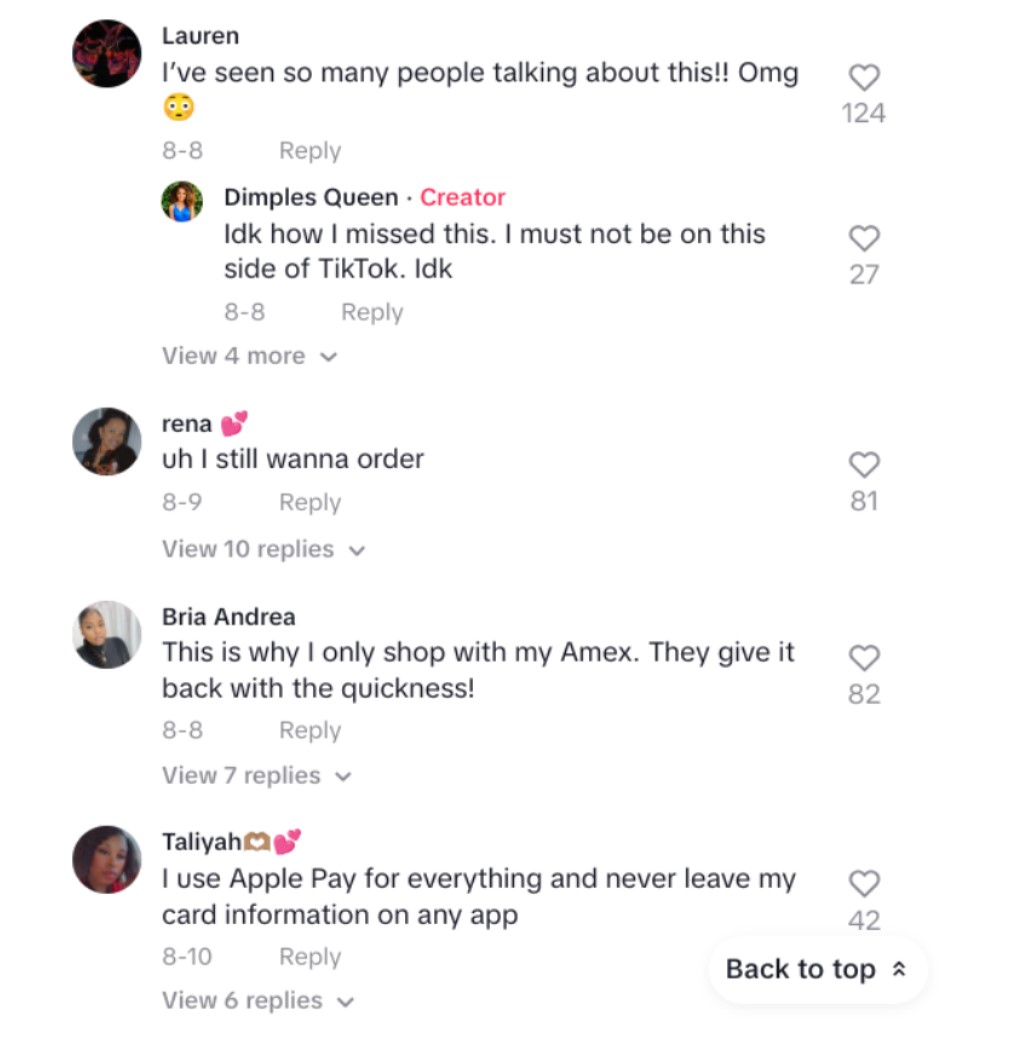 But one of the most common responses was that this was actually not new information and that several other TikTokers had also been posting about Temu specifically selling card information on the dark web. 
How Do These Criminals Get Your Information?
It's important to understand that while many believe Temu is actually selling its client's card details, that might not be exactly what's happening.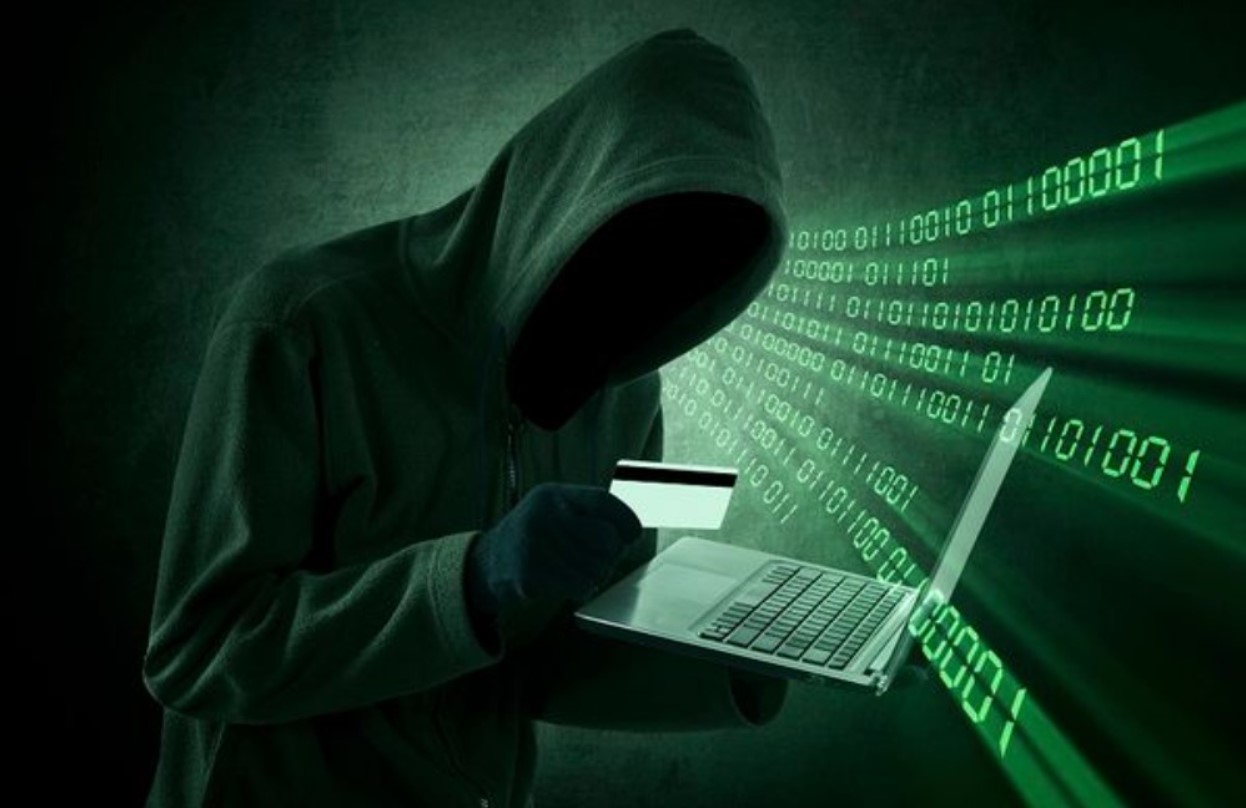 Hackers and cybercriminals can attack low-security sites and gain access to card information. In this instance, the company is not only not involved, sometimes, they're completely unaware. However, there are safeguards reliable companies such as Amazon use to ensure this doesn't happen to their shoppers. 
Should We All Be Using Apps to Pay for Online Purchases?
Within the comments section of Dimples Queen's video, many TikTok subscribers stated that they only use payment apps such as CashApp, AfterPay, Klarna, or Apple Pay in order to make online purchases.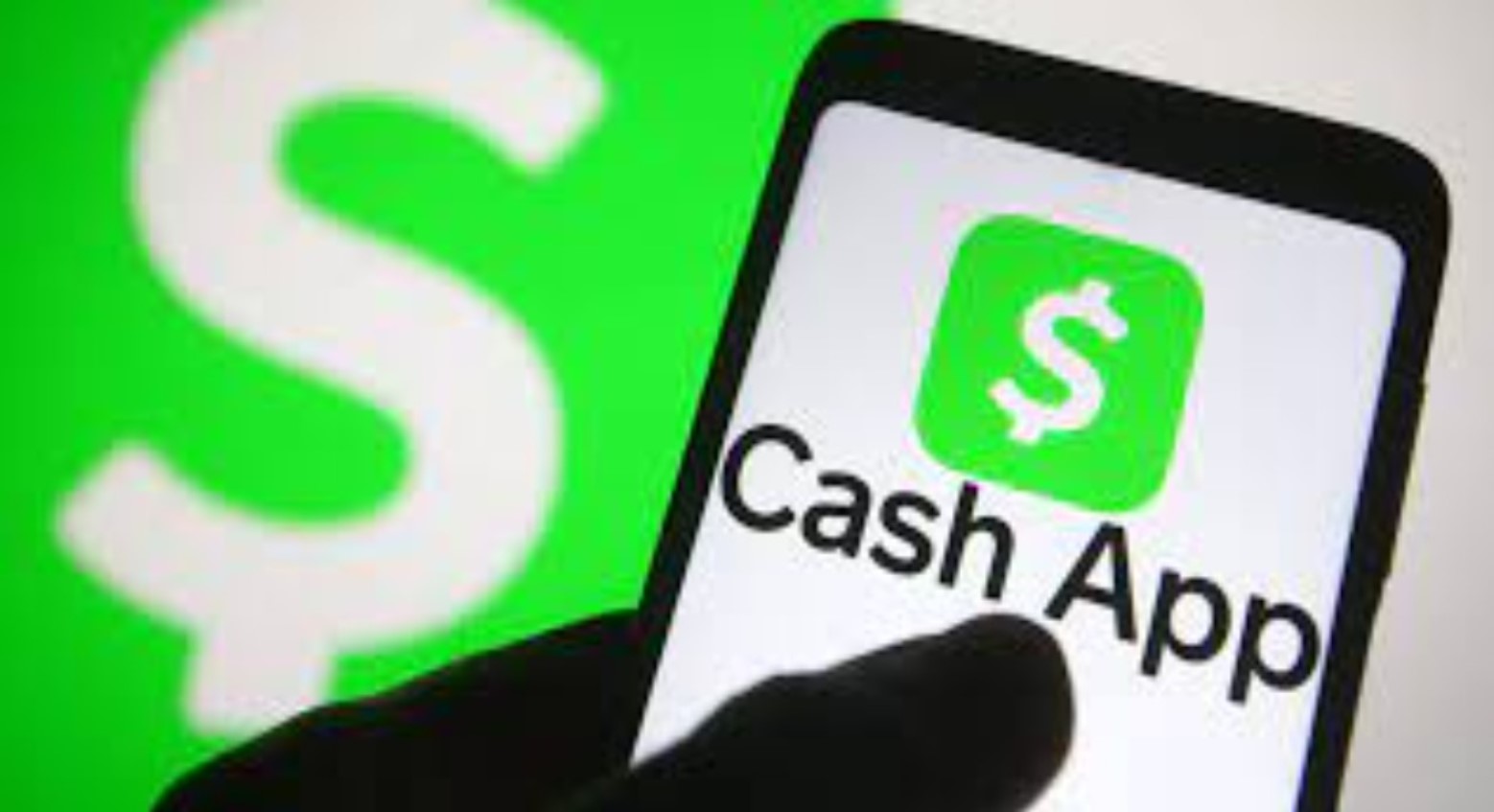 Essentially, if you're making purchases on any site or app that could be considered unreliable, using a certified payment app is much safer than entering your credit or debit card details directly on the site. 
Are Credit Cards Better than Debit Cards for Online Shopping?
While payment apps are arguably the best option for online payments, it's also important to note that credit cards are much safer than debit cards. In fact, Dimple Queen told her viewers they should never use a debit card to make online purchases.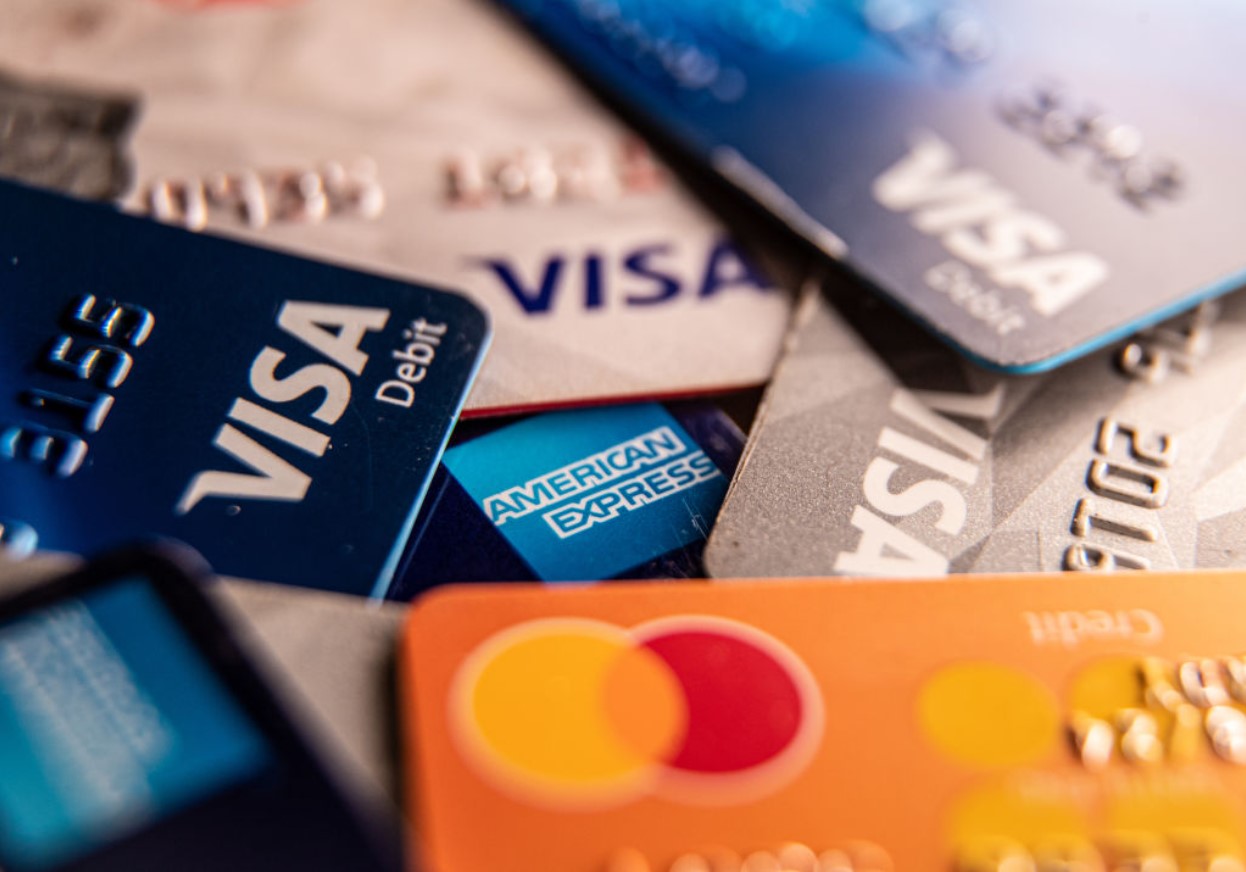 Here's why: debit cards are linked directly to your checking account, which is essentially like having cash online. Whereas credit cards are not linked to your actual money. Therefore, it's easier for credit card companies to cancel fraudulent transactions. If you use a debit card, that money is literally gone right away and it's much harder to get back. 
We Need to Be More Careful Shopping Online
While many people have certainly stated that Temu specifically is dangerous to use, others have noted that it is not the only online retailer to worry about.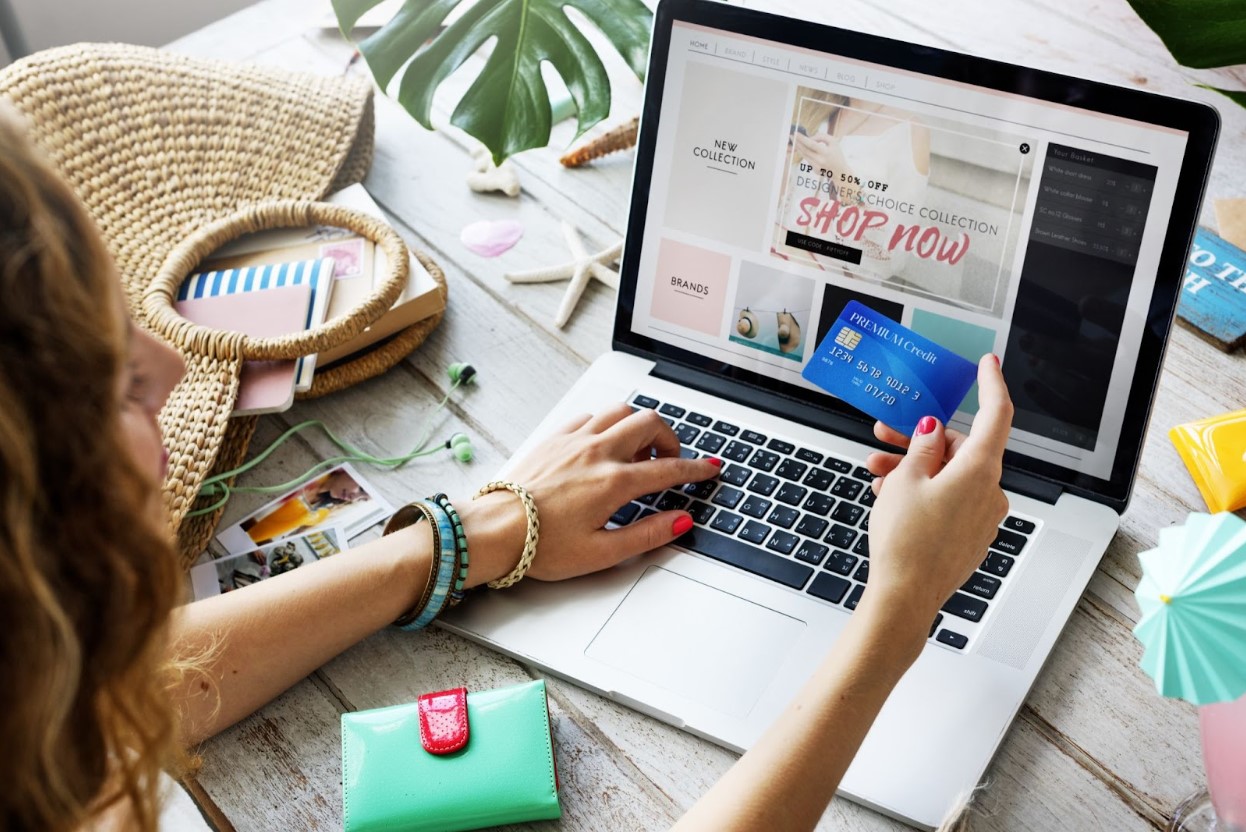 At the end of @dimplesqueennini's video, she tells her followers never to use their personal debit card linked to their checking account for online purchase; instead, they should only use a trusted credit card or payment app. At the end of the day, it seems everyone needs to start being a little more careful with their information when they shop online.