Strange Food Combinations You Wouldn't Believe People Eat
We all get weird cravings, whether it's those midnight munchies or those three o'clock post lunch chocolate slumps they have the ability to make or break our day. These cravings are a daily part of everyday life no matter when or where they choose to greet us.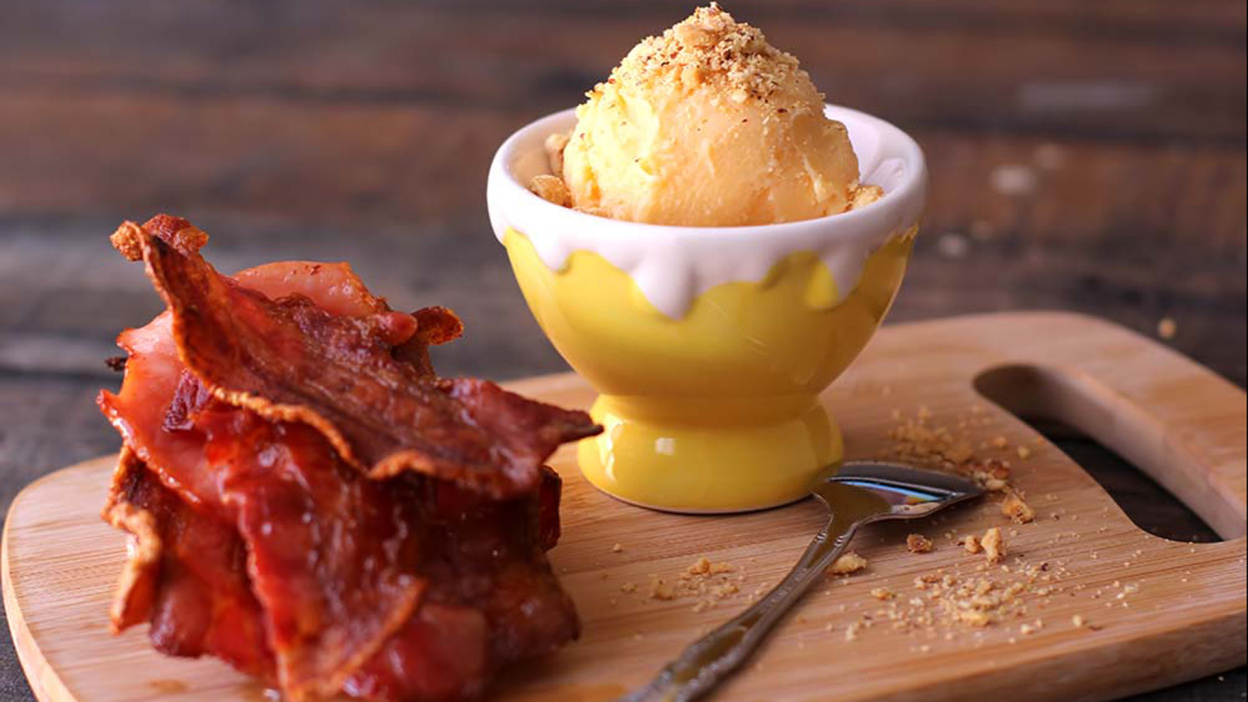 But have you ever taken these cravings one step further? Here are some of the strangest yet tasty (according to some people) food combinations that you wouldn't believe people eat. You're sure to be craving them after this… or not.
Egg-celently Scrambled with Some Mac
We can't make up for the lack of veggies in this case but we have no regrets. This weirdly tasty and cheesy carb combo of egg fritters and mac and cheese is sure to satisfy you. You first make your mac as you would (the more homemade the better). Then make about two scrambled eggs ( cooked well done)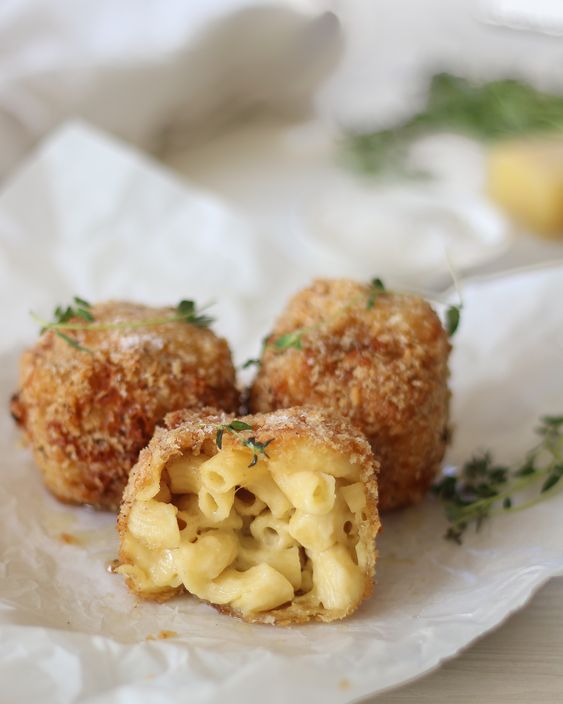 Last but not least, mix  them all together with some salt, pepper and a touch of cayenne and with your hands create your macaroni egg balls. Batter them up lightly and fry them, these fritters are sure to melt your heart. You're welcome!
Got Oreos… and Mustard?
If you don't have Oreos and mustard on hand, now is the time to start. Who doesn't like a balance of sweet and savory, sign us up. Are you brave enough to try this combination?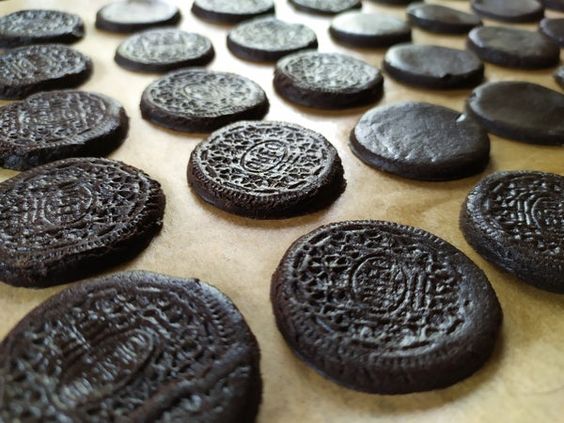 It all started out as a test which ended in success. Scrape out the white filling and replace it with a fine German mustard. Put it together and as they say, "Chef's Kiss."
Maple it Up Chicken Alfredo
What's good enough for MasterChef is good enough for us, am I right? Here's an Italian dish with a twist: chicken and penne pasta with a maple syrup alfredo sauce to put maple doughnuts to shame. Although this combination received some criticism, don't judge it until you try it.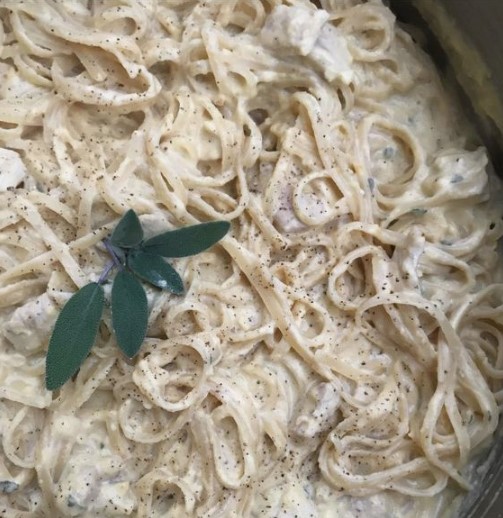 The secret to the dish's success? The juxtaposition of the maple sweetness with the spices and the salt. Pro tip is to let the chicken cook in very salty bath water before you remove it for searing.
The Not-So-Classic Milkshake and Fries
The not so popular combination made popular: french fries and milkshakes or straight ice cream if you prefer. It's strange but perfect. You have all the best textures and flavors in one, crispy and salty fries alongside some sweetness.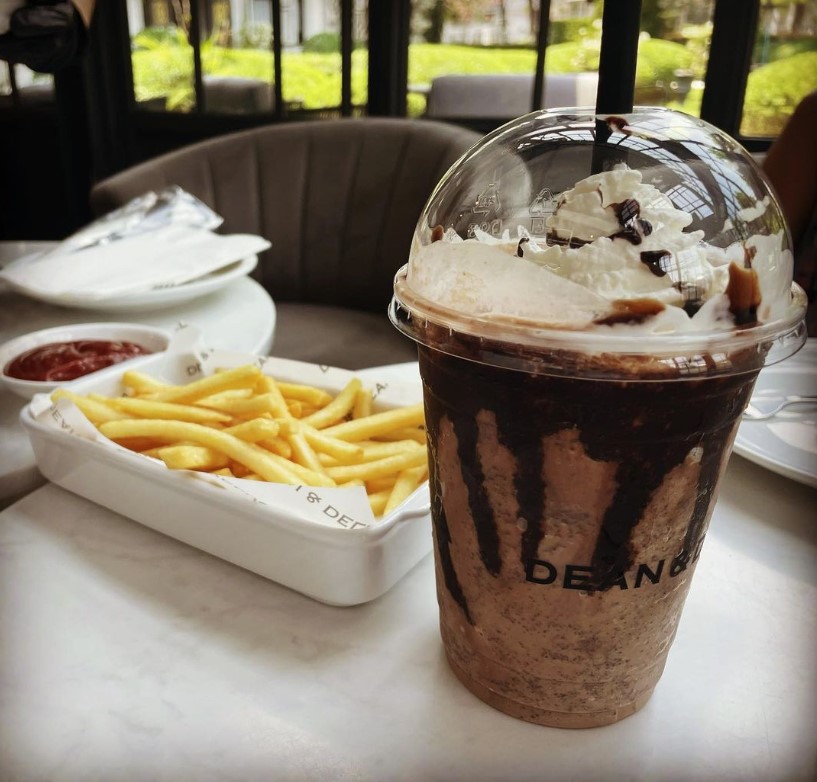 Best part is that you can customize this unlikely combo with your favorite shake or ice cream and even mix and match. If it's a hot summer day this is your best bet in cooling down and satisfying that gnawing craving. Personally I'd go for that McDonald's soft serve with a side of fries.
Pick Me Peanut Butter Burger
An American staple, the burger! What's not to love about your classic toasted bun with a meaty patty, melted cheese, crispy lettuce, tomato, onions, and pickles. But instead of your classic condiments like ketchup and mustard or thousand island we will raise you something better.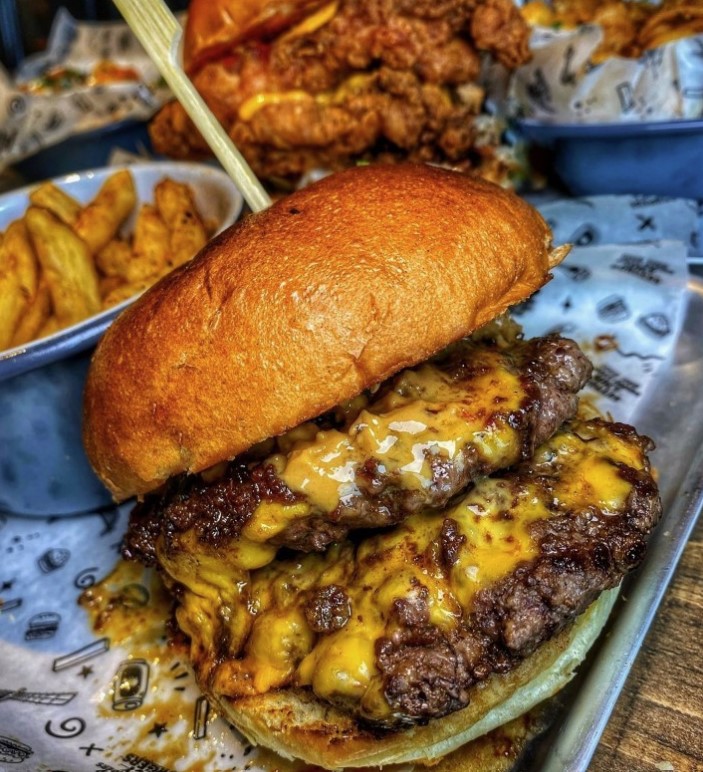 Opt out of your predictable sauces and live on the wild side. Swap for some peanut butter! You may thank us later.
Snap, Crackle and Popcorn Cereal
If you have kids you might already know this combination. Kids are always innovating and trying to push the boundaries, especially when it comes to food. Sometimes they can even be on to something despite it not being your typical flavor combo.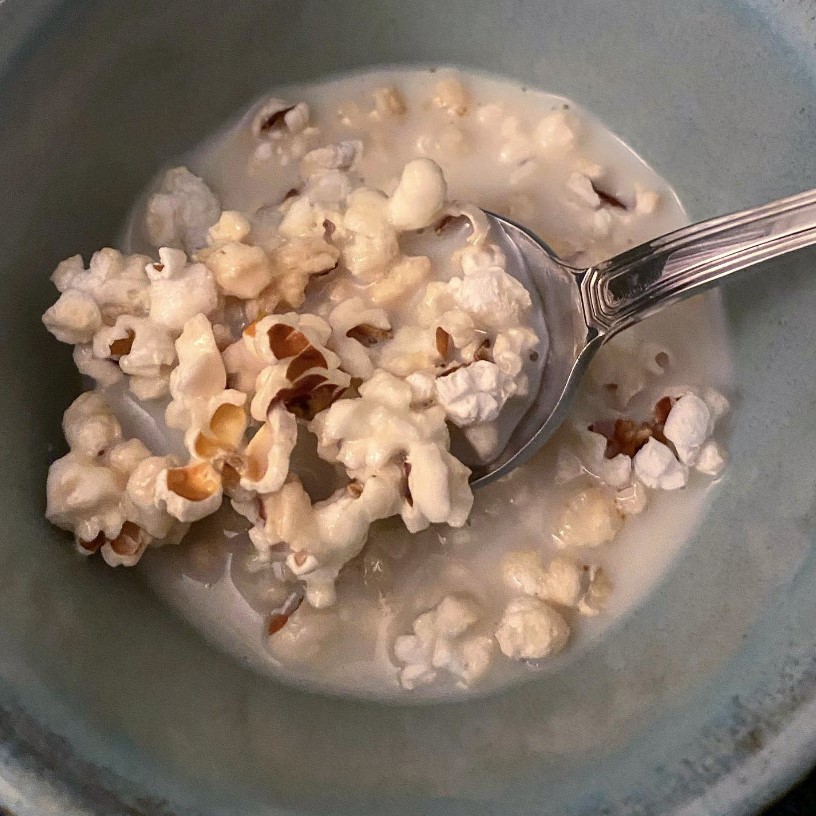 Popcorn drizzled with honey and a splash of milk. Your new favorite cereal, and you don't need to be a kid to enjoy it. You can even try iterations of it, alongside some cinnamon, nutmeg or molasses. Recommended to use air-popped or pan popped popcorn for the best results.
Pour Me a Coca Cola Wine, Straight
We all have different preferences when it comes to food, especially alcohol. We've all heard the more common whiskey and coke, but have you ever tried his less popular brother, coca cola and wine?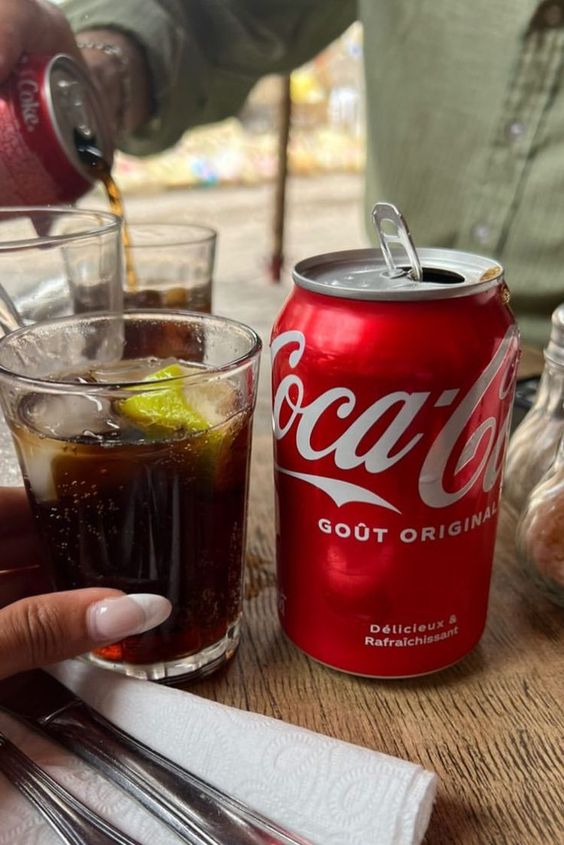 It sounds like a strange idea right off the bat but you would be surprised to know that it's actually pretty good. Wine is bitter, Coca Cola is sweet, if it works for sour patch kids then why wouldn't it work here too. Cheers!
Creamy Chocolate Blended with Bacon
A tale as old as time, chocolate and bacon. Salty meats and sweet chocolates are not only a feast for the eyes but a feast for the stomach. They say opposites attract and the fact that bacon and chocolate exists makes us believe that they were right.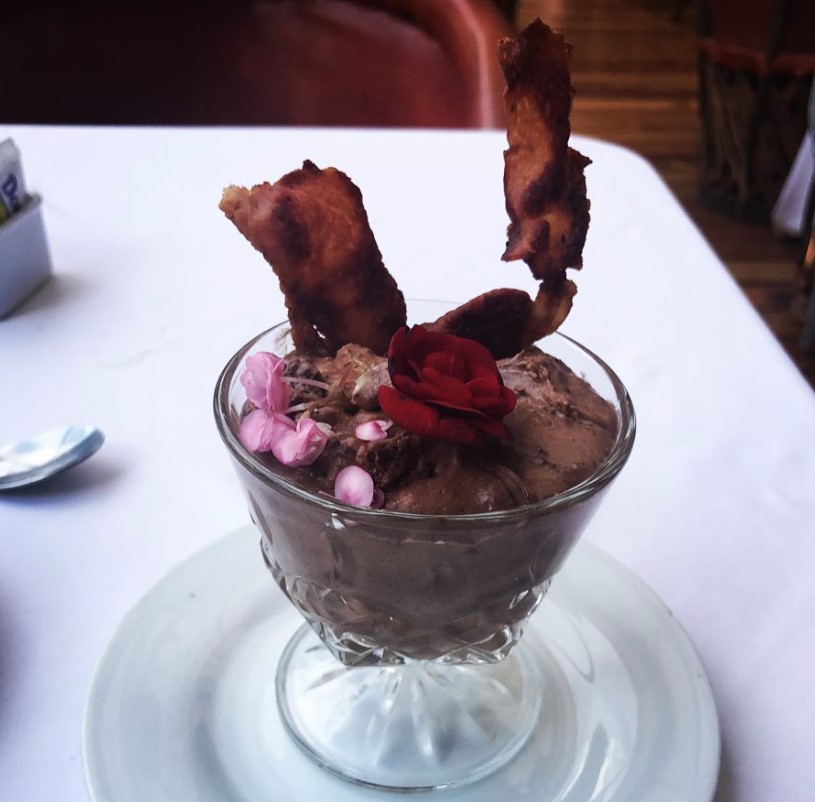 If you feel like you're craving something sweet after your next meal or a pick me up during the day, dare to try this concoction. It may be the next unique flavor you fall in love with. No wonder there are so many bacon flavored desserts coming around.
Watermen Cubes and Olive Oil Feta
The Greeks and the Middle Easterns know where it's at. Popular in certain parts of the world like Greece and the MIddle East but uncommon in others this combination is sure to leave you refreshed.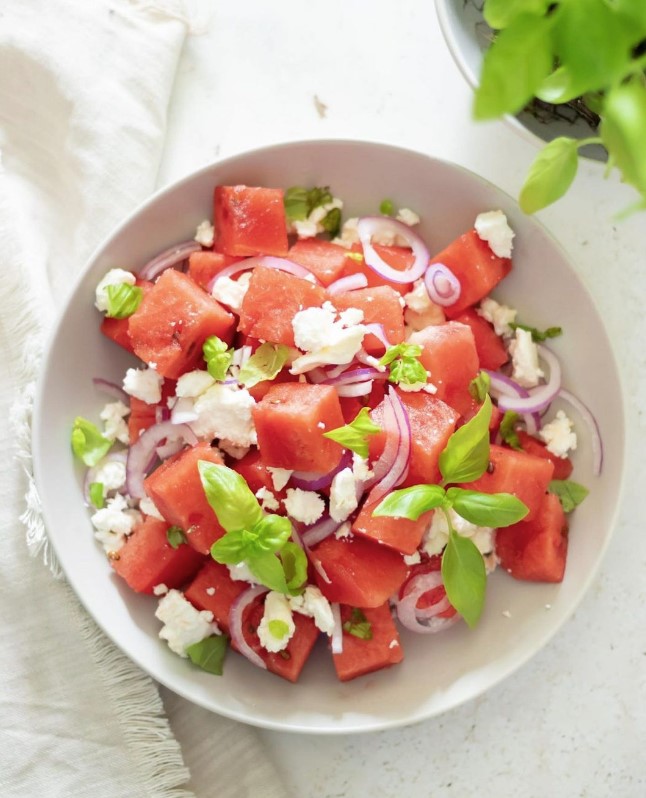 Especially recommended on a hot summer day, hoarsely cut cubes of watermelon with some crushed feta, drizzled with olive oil and seasoned with salt and pepper will have you asking for more. Add olives if you dare.
Peanut Butter Toast with Egg-citment
I've always said peanut butter is the star of the show. You can put it on literally anything and it simply makes it better. This philosophy hasn't steered me wrong yet. Peanut butter toast topped with eggs is no exception.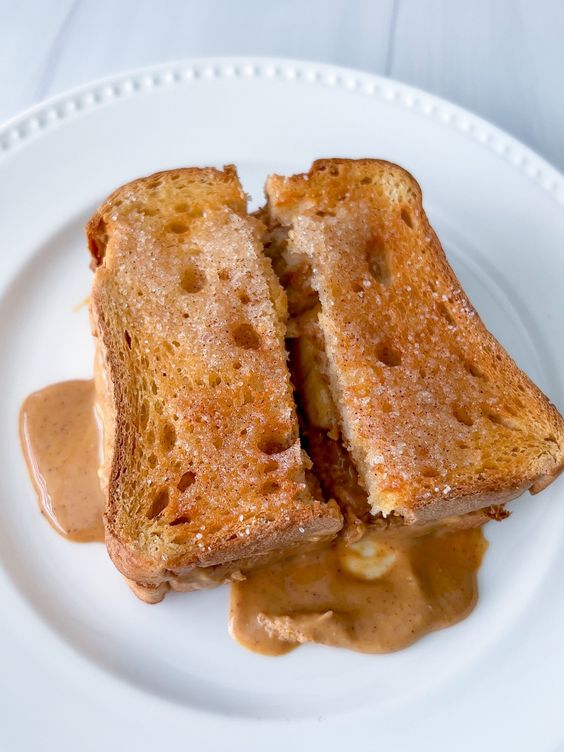 Original and creatively incorporating sweetness into the classic egg sandwich we all know and love. Toast your bread of choice and spread the peanut butter on top to get it all creamy before you top it off with your eggs is a winner.
Ketchup to Me and Cottage Cheese
Are you all caught up with this new trendy combo? We all know the classic ketchup and mustard but now there is ketchup and cottage cheese.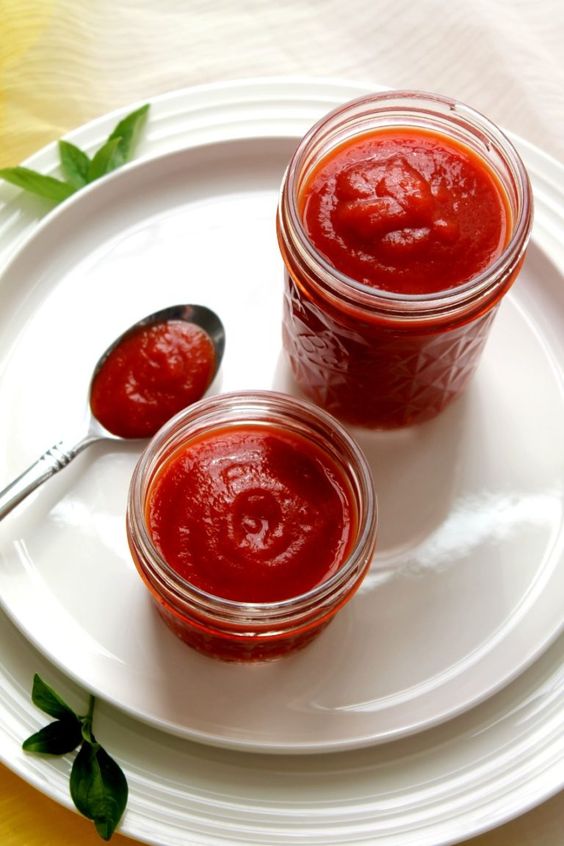 It's mind blowing and might take some bravery but it's worth it. Next time you're looking for a fun party dip to get your guests talking, take the plunge and serve up this with some chips.
Apple Slices in your Grilled Cheese
When you don't know what to eat, simply looking at the ingredients you have on hand can be inspirational. That is how this combination was born.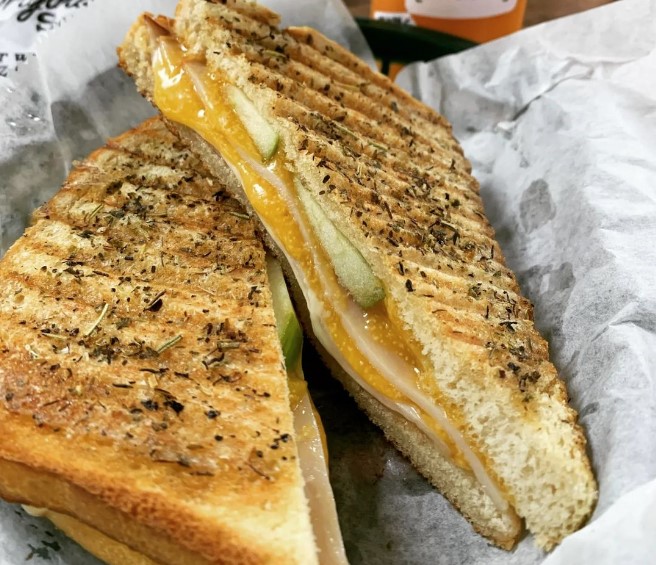 Some of the most common everyday ingredients in the household include apples, bread and cheese. No wonder they ended up in the same sandwich. Try this combo next time that will be sure to freshen up your boring old cheese sandwich into something more. You can even choose your favorite cheese and your choice of apple.
Pringles and Whipped Cream
Have you tried this outrageous creation? The Pringles chips we all love with its iconic and recognizable shape dolloped with whipping cream.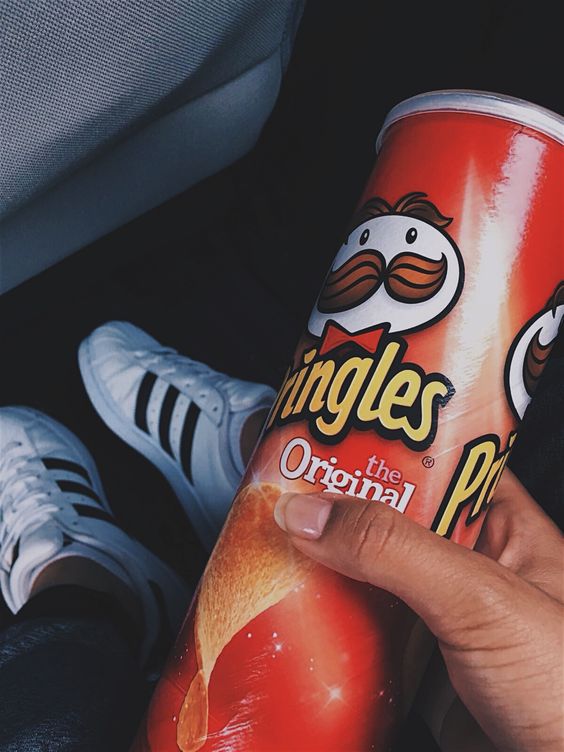 The crunchiness and the sweetness is said to mimic a waffle cone and semi melted ice cream.
Heavy on the Ranch, Crispy on the Chicken
You would think ranch dressing is only for salad. Think again! Chicken and ranch is one of the more bizarre combinations that actually works.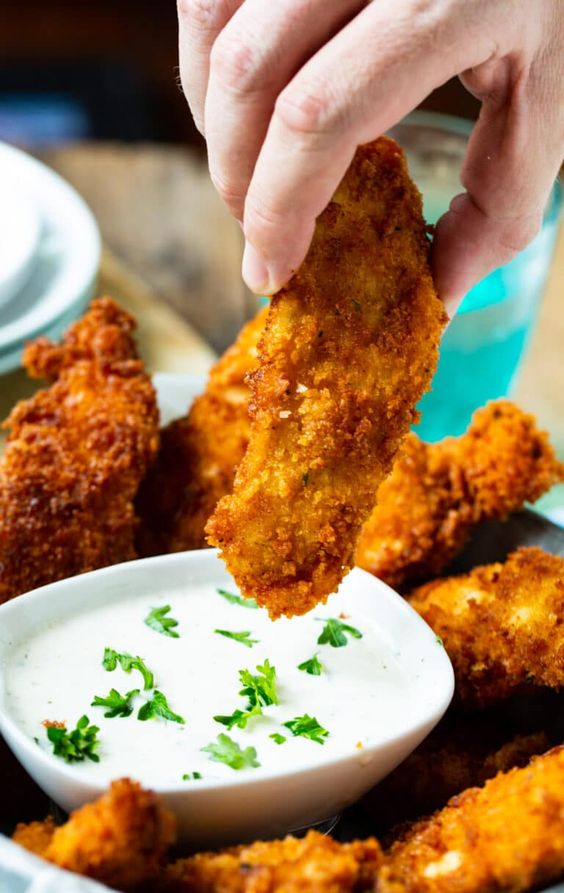 Chicken and ranch is addictively good, it's scary, so much so that some are even offering it in restaurants. If you enjoy your sauces this will not disappoint. The flavorful and tender hotness of the chicken alongside the coolness of the ranch somehow just compliments each other perfectly.
Broc N' Roll Pizza
When it comes to pizza most people can agree that the answer is always yes, to another slice. The never ending debate is on the type of toppings.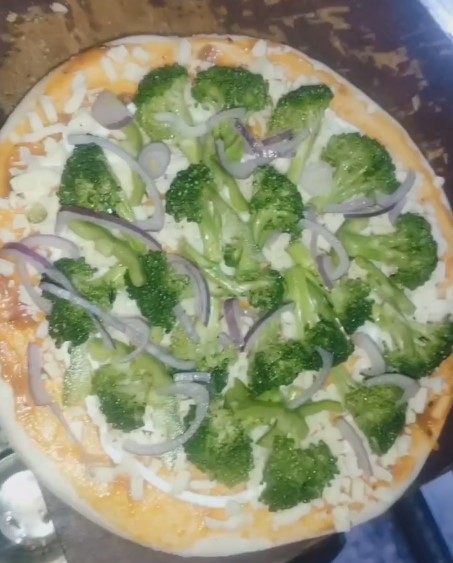 Broccoli on pizza is a rather unconventional topping for your slice but it is something you should consider trying. It's not only tasty but also covers most of your major food groups. 
Sweet Caramel Ohh Ohh Ohh Cheese Curds
For some reason sweet and savory combinations are something that people can't get enough of, however strange they are.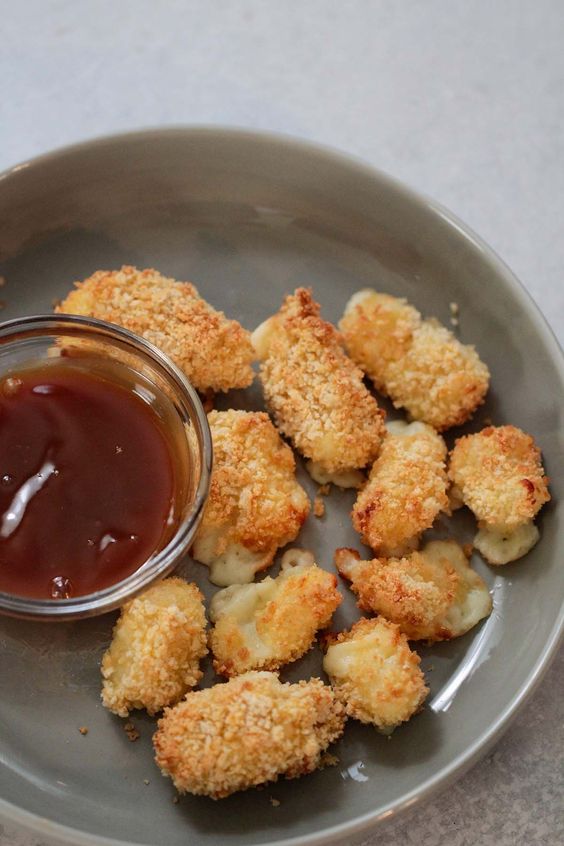 Caramel and Cheese Curds is no exception, You can easily make cheese curds in an air fryer or in the oven and melt some caramel or buy ready made caramel to get straight to dipping.
Como Soy Sauce and Vanilla Ice Cream
It's hard to imagine this pairing, even for us, but apparently many people swear by it.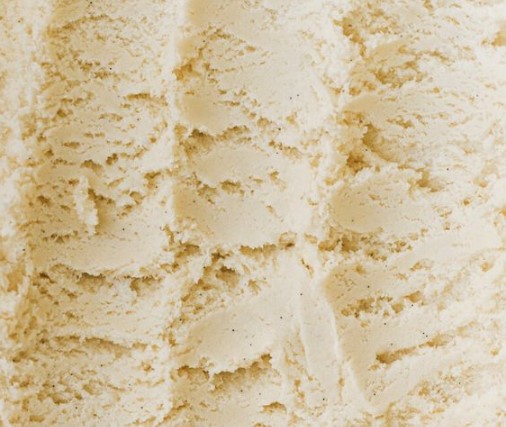 The umami-filled soy sauce is complementary to the sweet flavors of the ice cream, but it's not for the faint of heart. It can be an intense combination if you aren't prepared.
Pickles Me Peanut Butter
We've all heard of peanut butter and jelly, peanut butter and banana and even celery and peanut butter but have you ever heard of this new one? This pickles peanut butter sandwich may just tickle your fancy.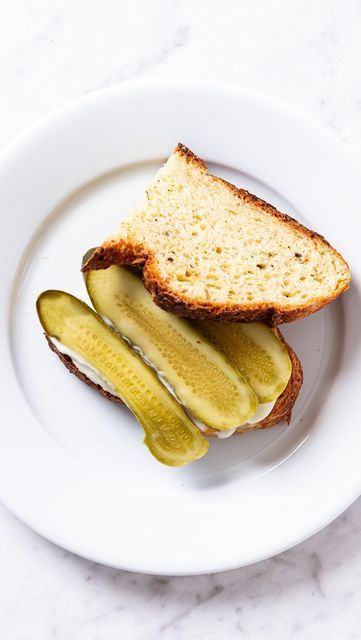 Both foods are fairly salty but provide a strong balance in flavor that works harmoniously with each other. The combination originally stemmed from the Great Depression. Many 1930s and 40s cookbooks featured a variation of this sandwich using relish instead of pickles.
Cheesy Apple American Pie
Just like grilled cheese with apple slices, somehow, although unconventional, cheese and apple just works.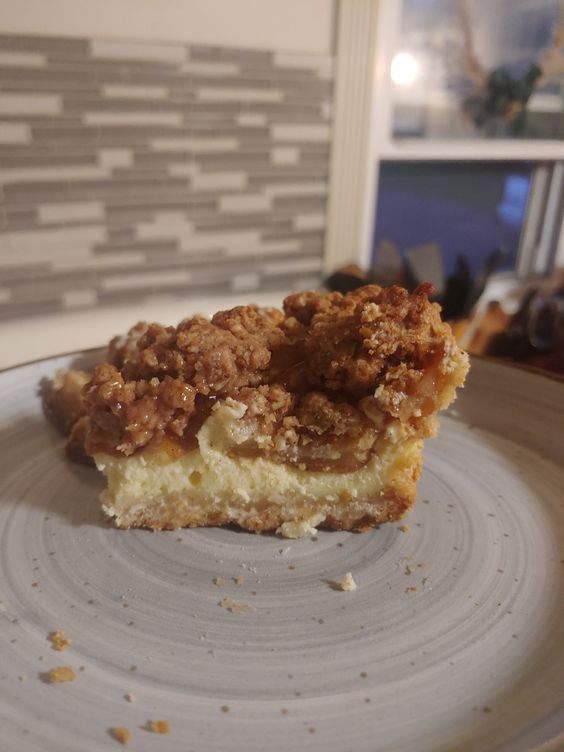 The sharpness of the cheddar  and the sweetness of the apple draws people to it.This unlikely combination can be traced to England. In England during the 17th and 18th centuries many pies were often paired with a type of dairy oriented sauce which then evolved to the modern day cheddar. 
Cayenne Pepper and Chocolate
Sugar spice and everything nice. The heat of the pepper and the sweetness of the chocolate creates a merge of flavors that will awaken the senses.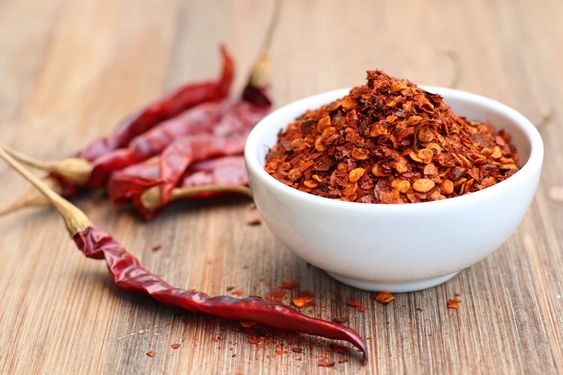 Combining dark chocolate and chili can be traced to the Aztec civilization. They were ahead of the trend way before the Europeans came into the conversation. This combination can be found most popular throughout central and south America. Can you handle the heat?
Some like it Hot Cheetos and Whipped Cream Cheese
This food combination may surprise you but it is worth a try. It has the makings of a winner. The hot and cool combination will have you back for seconds.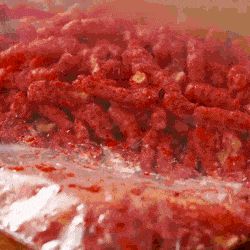 Since cream cheese is usually consumed at a cool temperature it gives a lovely contrast to the spicy heat brought to you by the Hot Cheetos'. The softness of the cheese and the crispiness of the cheetos is a great texture combination as well. Hot tip is to pick your favorite flavor of cream cheese to dip for an added bonus.
Strawberry Fields in Balsamic Vinegar
Forget strawberries dipped in chocolate, strawberries and balsamic vinegar has arrived. The tartness of the vinegar and the sweetness of the strawberries are a pair to die for.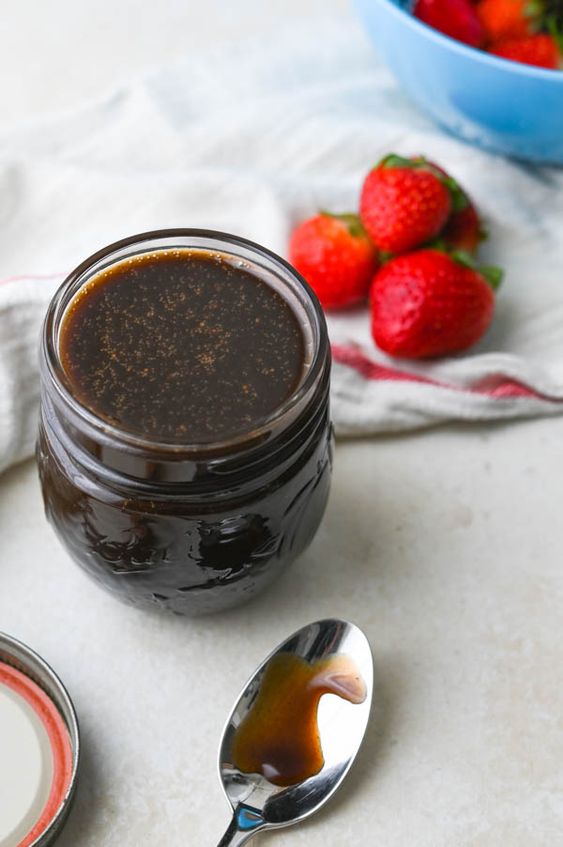 This combination is both good topped on a dessert or in a salad. The combinations are endless because of how versatile it is. The only thing left to ask is if you're ready to bring this out as an appetizer at your next gathering?
Go Bananas N' Cheese Quesadilla
Who doesn't love a quesadilla? It's literally the best no matter what time of the day it is. Whether it's breakfast, lunch or dinner, you can always depend on a warm quesadilla, but have you ever thought to pair it with a banana?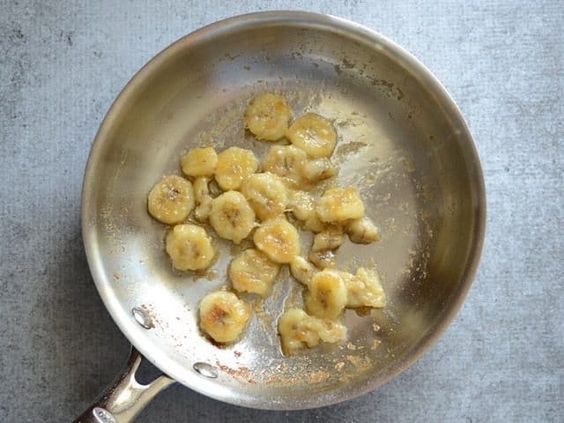 Go bananas for this banana and cheese quesadilla transformation. Cut up some thinly sliced bananas and before you fold over your tortilla layer the slices onto your quesadilla as you cook it.
Olive Oil and Ice Cream Worth Melting For
Olive oil might be the secret to the best ice cream you've ever had. This may be a strange combination but if the Italians are doing it, it must be good.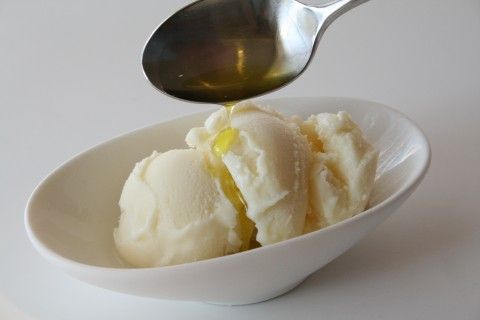 This delicious trend has been a longtime staple in Europe, more specifically in Italy. It is common to have olive oil coupled with gelato. Although strange in these parts, you don't want to pass this up.
Mayo and Grape Jelly, Get in my Belly
It sounds crazy but once you've tried it, you'll understand why it gives peanut butter a run for its money.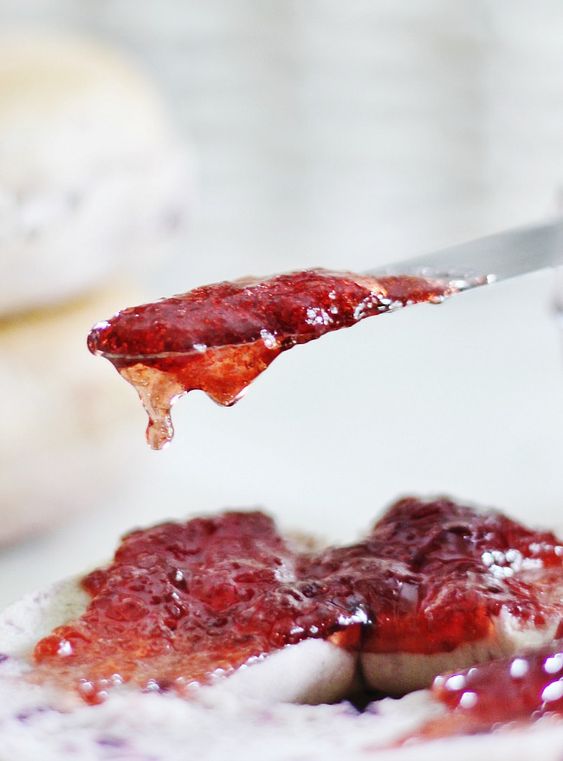 The pungent grape jelly with the creamy mayo is a flavor you won't soon forget once you've tried it. Don't forget to mix in the mayo and jelly until thoroughly blended for the best results. For an extra twist you can saute some garlic in olive oil and add it in after.
Fishy Tuna Fruit Punch Salad
This unexpected combination might not make sense on the surface but the fruity flavor alongside the tuna hits just right.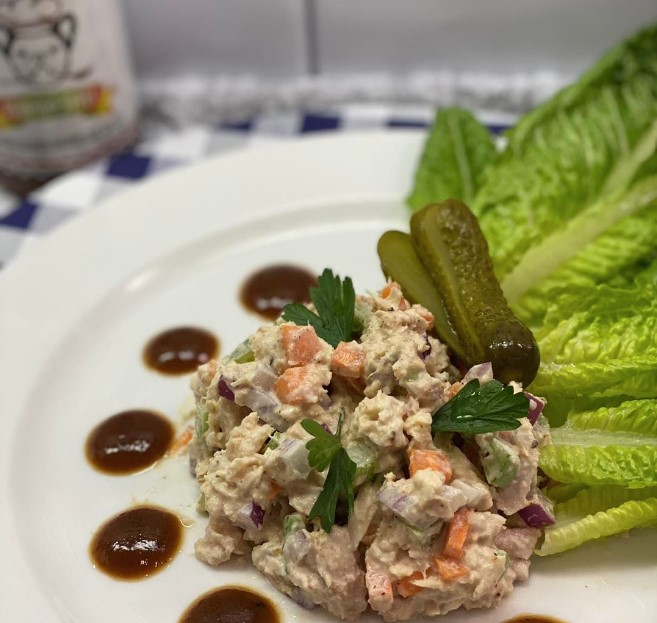 Add a splash of fruit punch to your tuna salad that will pack some punch in every bite. 
The acidity of the punch adapts well to the tuna creating maximum satisfaction.
Potato Chips Up Your Turkey Sandwich
Who doesn't love some crunch? Once you try this combo, you may never be able to eat sandwiches the same way again.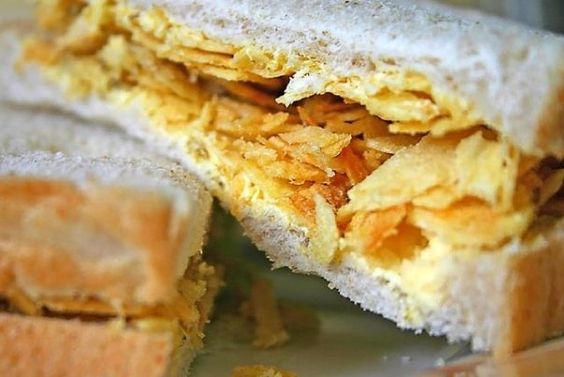 Revamp the classic turkey lettuce and tomato sandwich with some crispy potato chips right in between your bread slices. Our personal favorite are the typical lays but you can add virtually any chip you like the most to up the flavor and the crunch.
All the Feels, Frosted Flakes with Cheese
Who didn't like frosted flakes as a kid? It's the epitome of American childhood and nostalgia.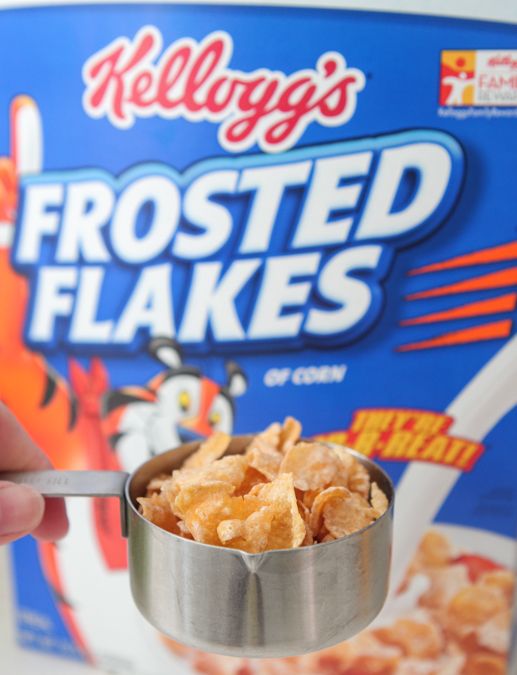 Here is a combination that takes a childhood classic to new heights. Whether it's sliced, sprayed or drizzled on, cheese in these flakes have seemingly become a combo people can't come back from.
Nice to Meat You, Salami and Grapes
If you're looking to raise your charcuterie board game, look no further than salami and grapes.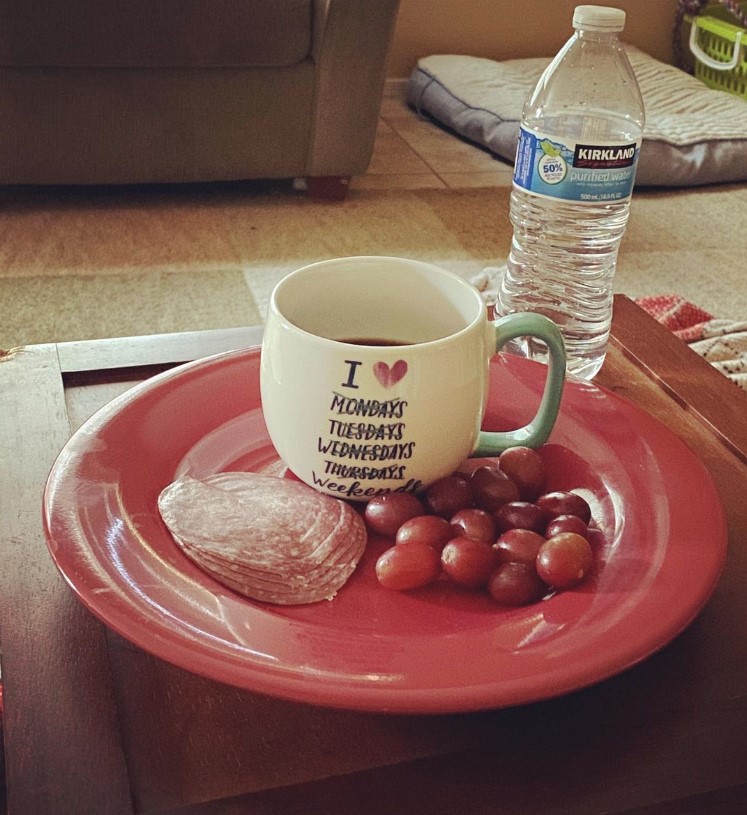 Following the sweet and savory flavors we all love, salami ans grapes will have you grinning from ear to ear. Prosciutto also works in place of salami if you're feeling adventurous.
Steak and Pomegranate
Steaks are both tender and juicy, it's no wonder that they radiate flavor even from before you take a bite.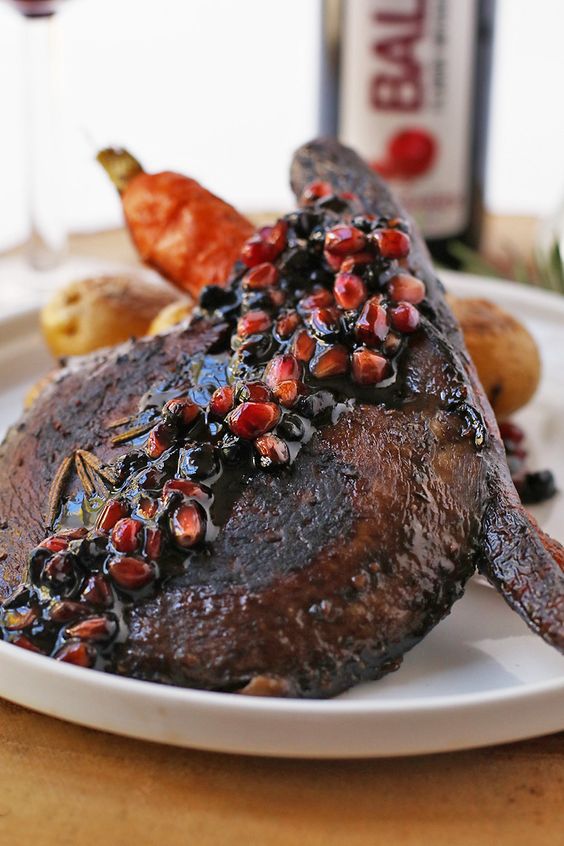 Pomegranates have the ability to enhance the flavors within the steak and incorporate a tangy zesty flavor. You can even use extra fresh pomegranate for garnish.
Don't Sleep on Salt and Peppered Apples
Upgraded from apples and peanut butter, get a load of some salt and pepper apples.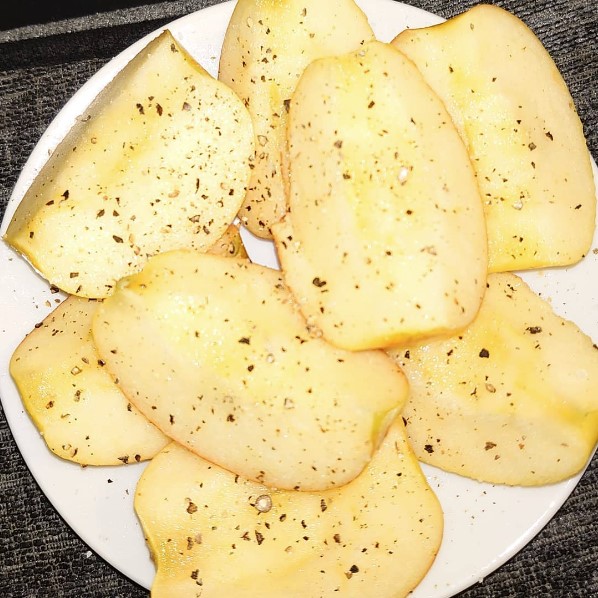 More people than you think are seasoning their seasonal fruits and why wouldn't you? Don't sleep on this and miss out on this strange yet yummy pairing.
Hey Honey and Avocado
How random is avocado and honey? But it works!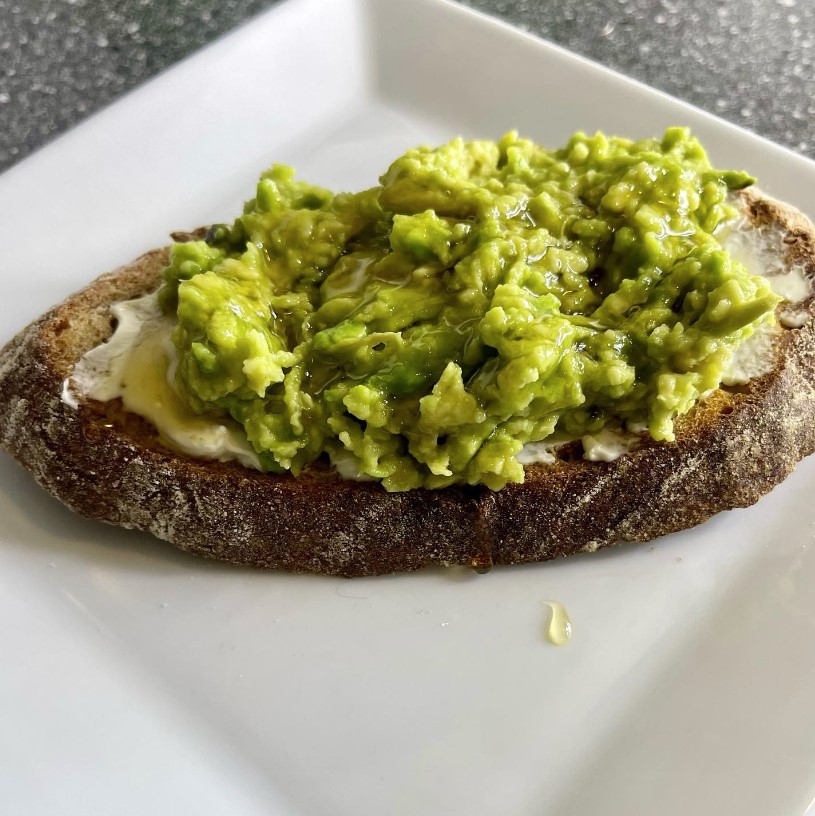 In order to get the balance of flavors just right, make sure you only drizzle the honey on your avo toast mash and sprinkle only a dash of salt and pepper to taste.
Salted Potato Chips Dipped in Nutella
Our favorite potato chips are back only this time they are dipped in Nutella.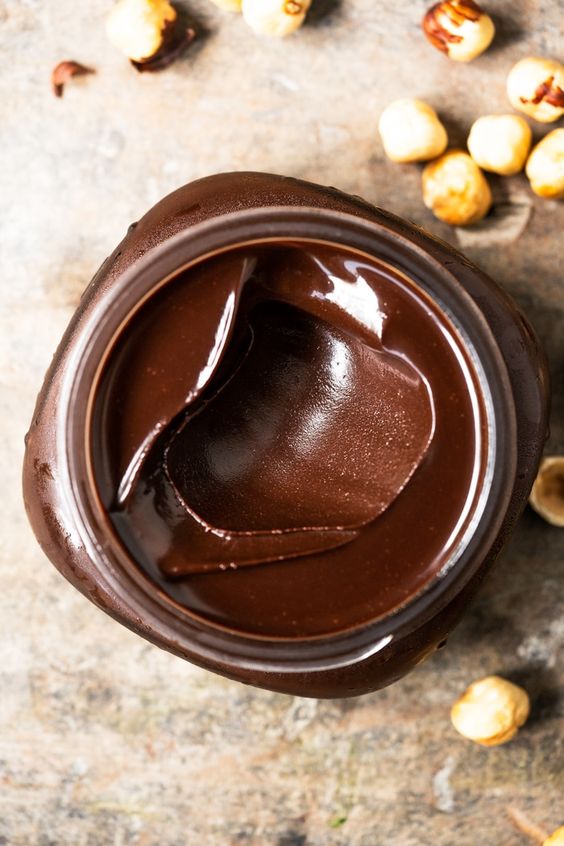 There is nothing better than chips and chocolate, so why not put them together. It makes sense to us. This snack is sure to save you some time and headache neck time you don't know what to reach for.
Black Bean Brownies Bursting at the Seams
To our amazement and soon to be yours as well these black bean brownies tast almost identical to the original brownies.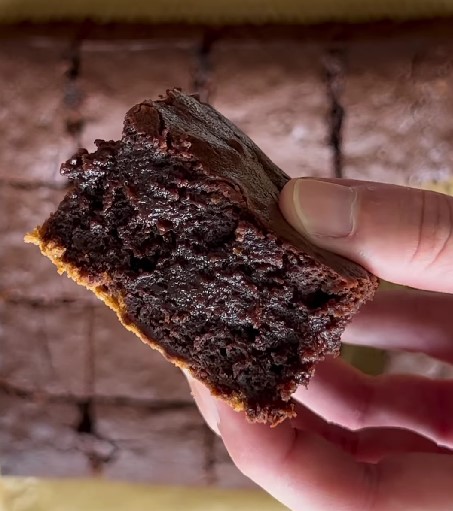 The nice thing about this combo is that it adds nutritional value and it's even gluten free in case someone is allergic. You can get this to the oven in about 15 minutes and already be the hit of the party.
Potato Slam Dunk Donuts
Behold, the potato donut, this is not a drill! It will make your mouth water just like the most famous of the donut empires.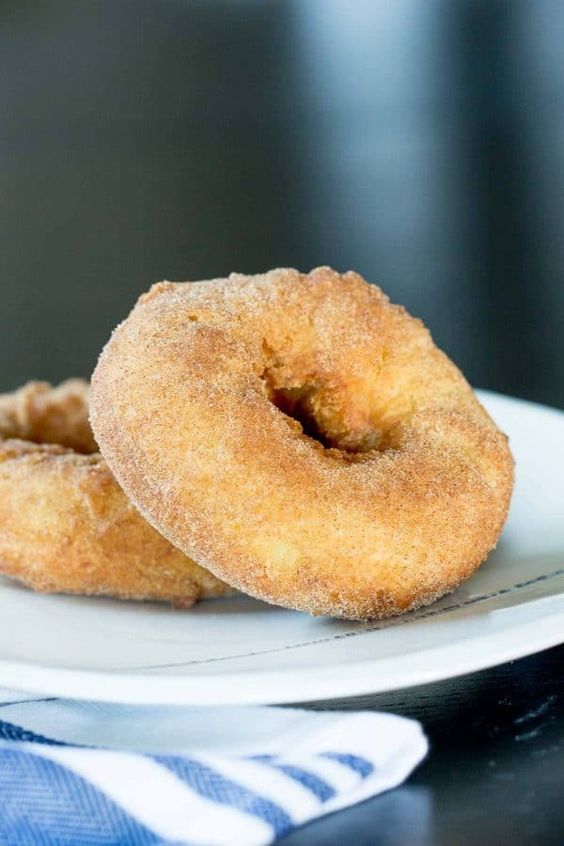 We know it sounds crazy but if you think about it, it makes sense. Potatoes contain starch and therefore this keeps the moisture in all the while maintaining its fluffiness.
Butter and Sugar Sandwiches
It may be a weird combination of ingredients but it balances out. Not only is it delicious but it can satisfy any cravings.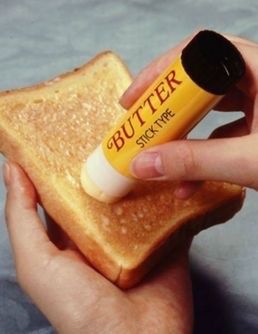 It's helpful if you're on the go and want to pack a quick and easy meal or snack for the road.
A Deep Fried Pickles and Funnel Cake Carnival
If you've attended carnivals in the past you may be familiar with this strange classic of deep fried pickles and funnel cake.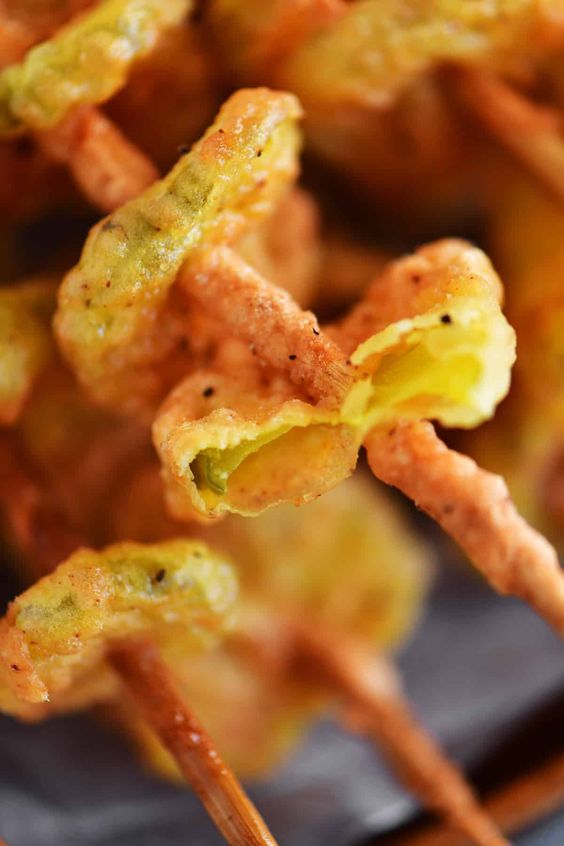 You can even make them more strangely addicting by adding extra toppings like icing, and vanilla ice cream or warm apple flavored cinnamon with strawberries. All the makings of a carnival right in your home
Cold Meatballs and Melted Chocolate
Normally you would eat meatballs fresh and hot off the grill but this wildly weird combination of meatballs and chocolate calls for cold ones.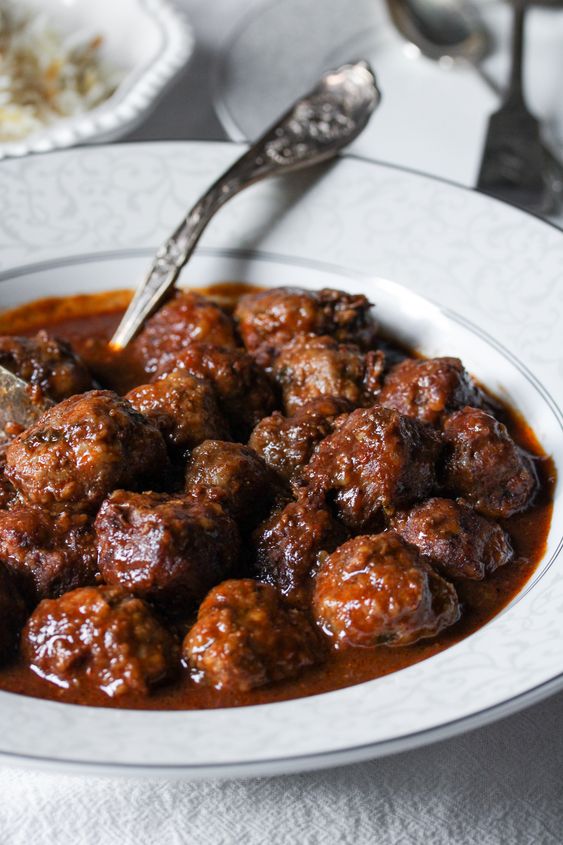 This is not the healthiest treat since it has both fat and sugar but I think this is something you should try at least once. It is undoubtedly an experience.
Mashed Sweet Potatoes with Avocado and Kiwi
Cooked and cold mashed sweet potatoes with a side of avocado and kiwi, have you tried it?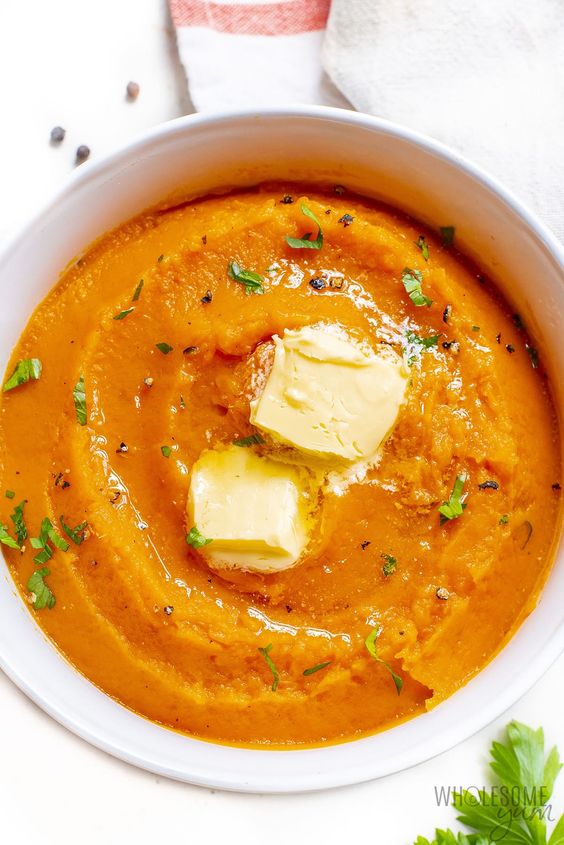 It may be unconventional but it has the makings of a sweet, savory and fresh meal that may just peak your interests as well as your appetite.
Deviled Eggs With Spaghetti
They say that two wrongs don't make a right but in this case we may just have to make an exception. This combination may be sinfully good.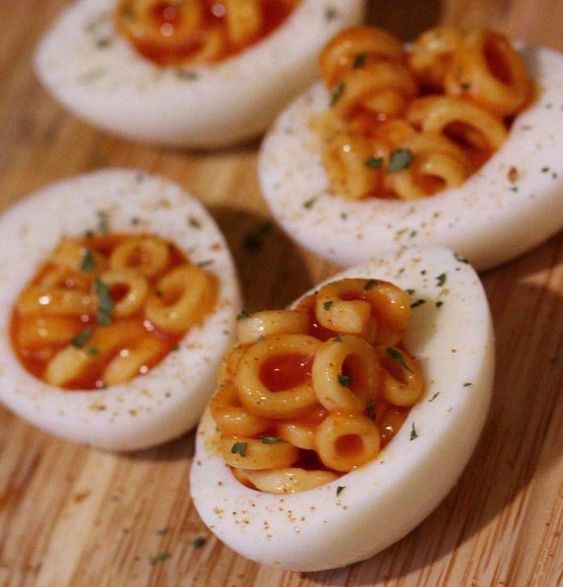 Dance with the deviled egg and some spaghetti all night long. It is both filling and tasty, we can pick your own sauce.
Mint Chocolate Fried Chicken
The original food craze was first seen in South Korea and everyone around the world seems to be divided.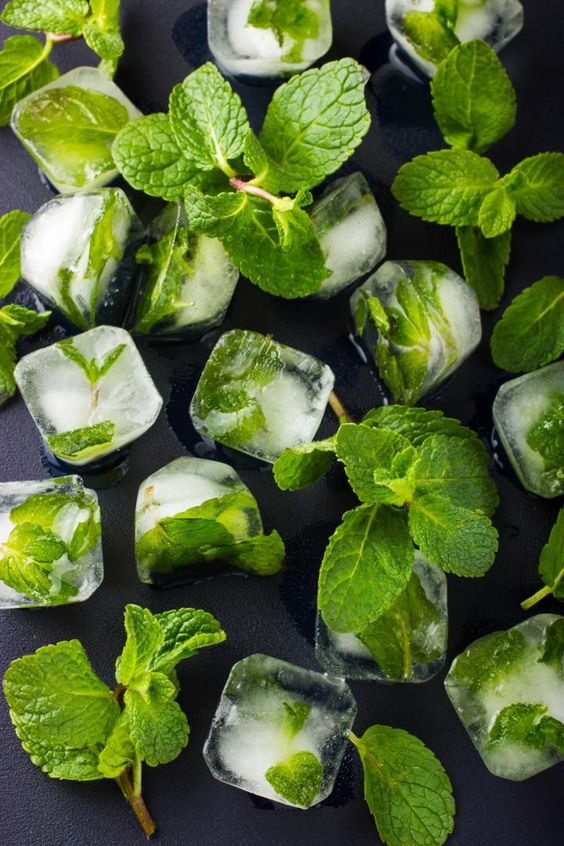 Mint chocolate is a flavor that many can agree on and with it becoming a dipping sauce it only makes sense to maximize its usage. It has become popular for fried chicken, pancakes, steamed buns and more.
Melted Chocolate Ramen
Chocolate and ramen although unconventional and goes against traditions just might change your perspective.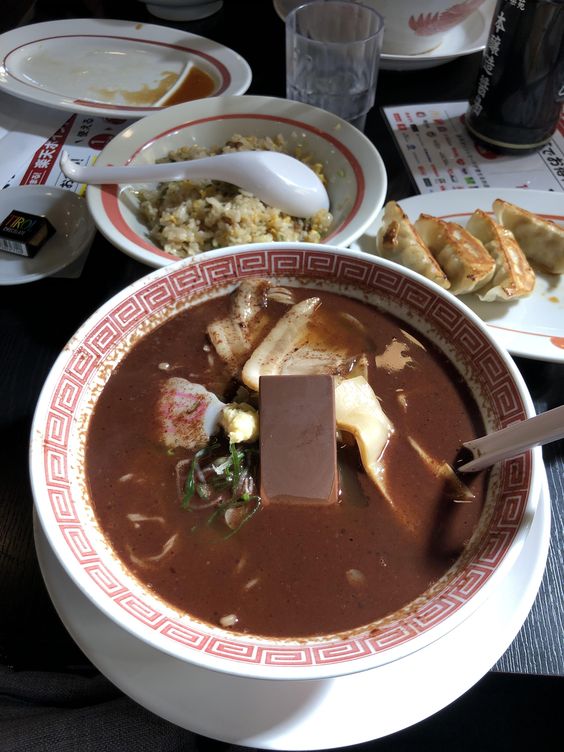 Throw in some peanut butter too and you may just have your new favorite snack, apparently all the "cool kids" are doing it. The crunch of the ramen with the silky smooth toppings is sure to give every bite a bit of action.
Zesty Lemon Jalapenos Oatmeal
Oatmeal, a typical breakfast food that dates back to our childhood, is excellent for both kids and adults alike but here it is reinvented.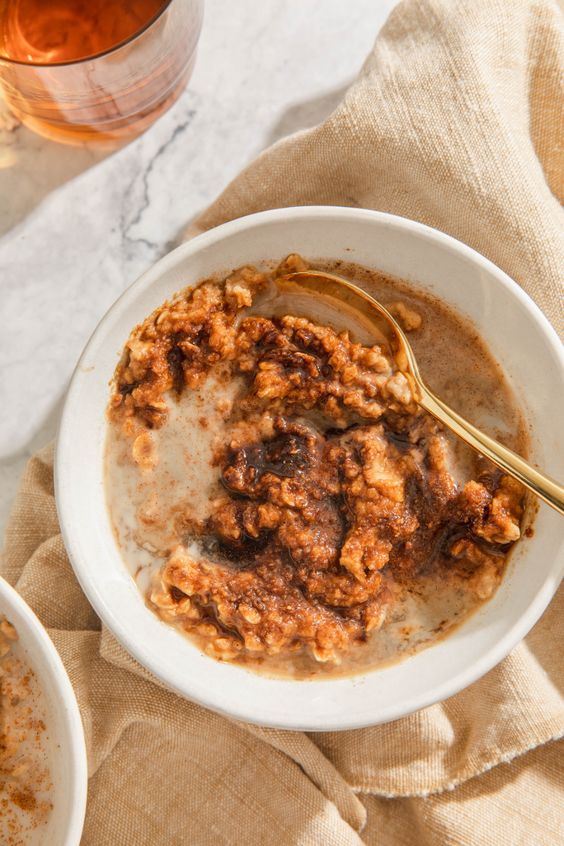 Have you ever tried an upgraded Mexican flavored oatmeal bowl? With garlic, lemon and paprika seasoning paired with jalapenos this redo on a classic is sure to kick start your day in an atypical way.
Blackberry & Rosemary
Blackberry and rosemary are extremely dominant, respectively, therefore it almost doesn't make sense to pair them together.But after review the tart but sweet and bitter pairing might just be exactly what you need.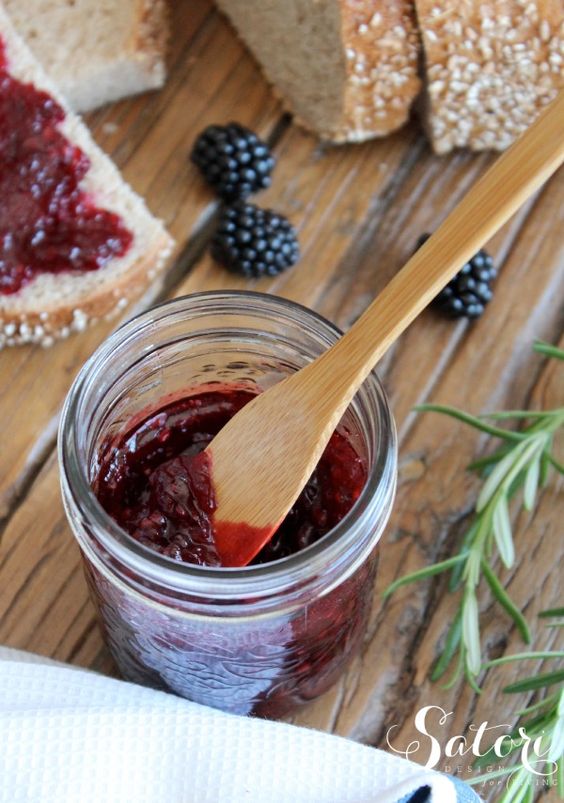 Keep in mind that it is recommended to have more blackberry than rosemary otherwise this pairing can become too bitter. The flavoring can be used in beverages, in meats as well as in some oddly good desserts.
Mango, Chili and Lime, Ohh My
Last but certainly not least, mango chili and lime. Unusual flavors don't stop in the US. There are some interestingly odd pairings all over the world. This is one of them.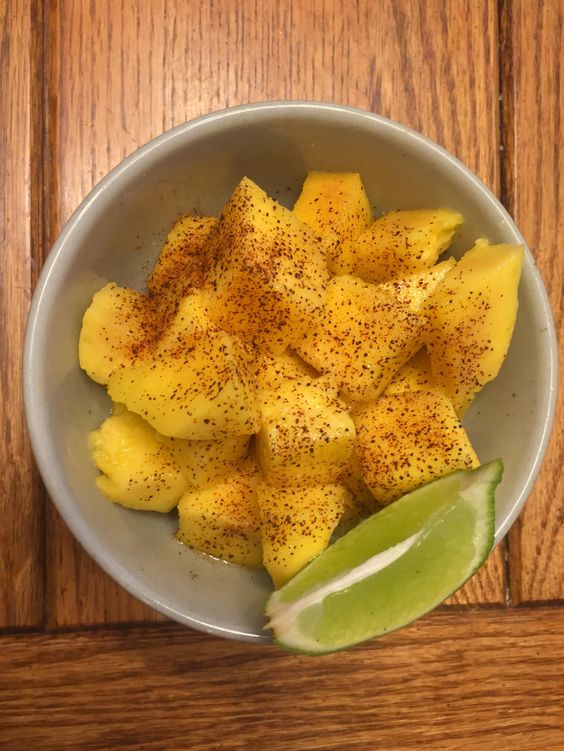 Mango with chili and lime is a traditional Mexican food, often seen and available in street markets. It is filled with several bold flavors and can be elevated further with some salt. It is incredibly unique as it is convenient to make.
Would you try any of these combinations? Were you already familiar with some of them? We can't wait for you to enjoy these oddly interesting and tasty flavors on your own time.