Get Ready for Spring With Amazon Fashion's 35 Trendiest Pieces
Fashion enthusiasts, take heed—spring is here! There is no better way to embrace the new season than by refreshing your wardrobe with trendy and stylish pieces.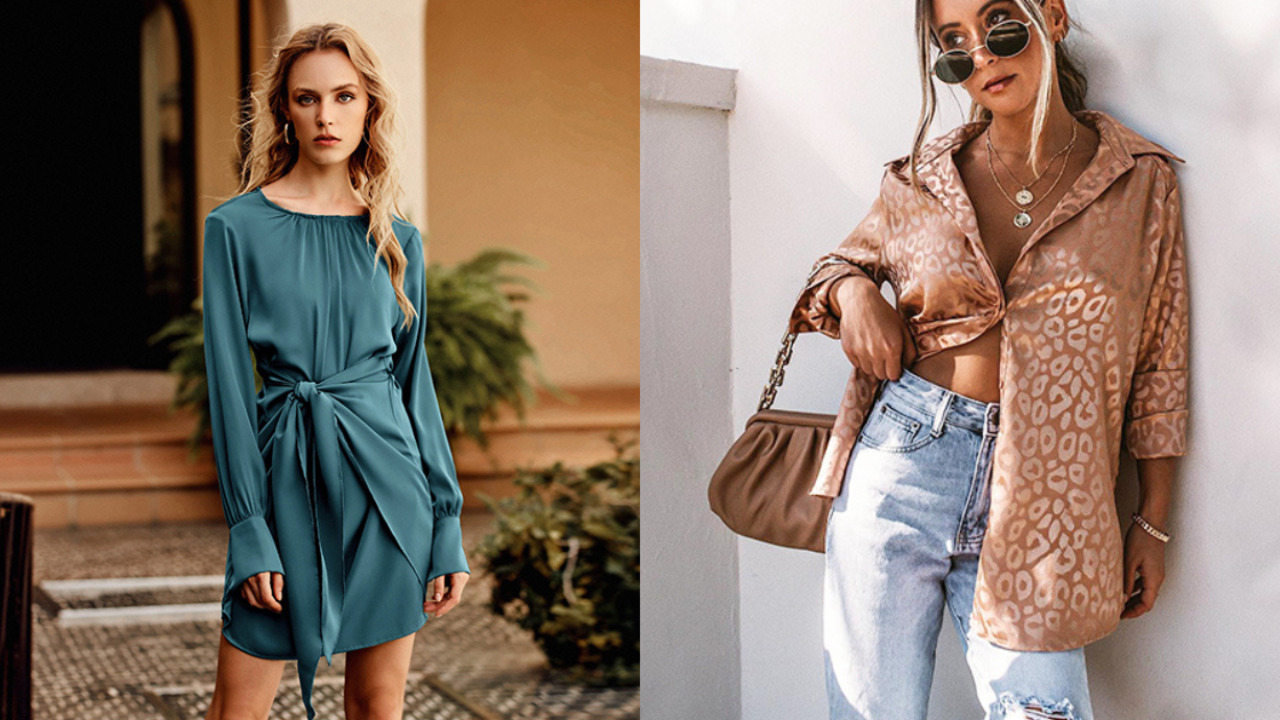 From chic casual wear to stunning party dresses, get ready to step into spring with a fresh and fabulous look.
Long-Sleeved Dress With A Flowy Flair
Say goodbye to the dull and dreary months of monochromatic outfits and hello to a burst of vibrant and playful colors in this gorgeously flowy long-sleeved dress.
Stylish Lightweight Blazer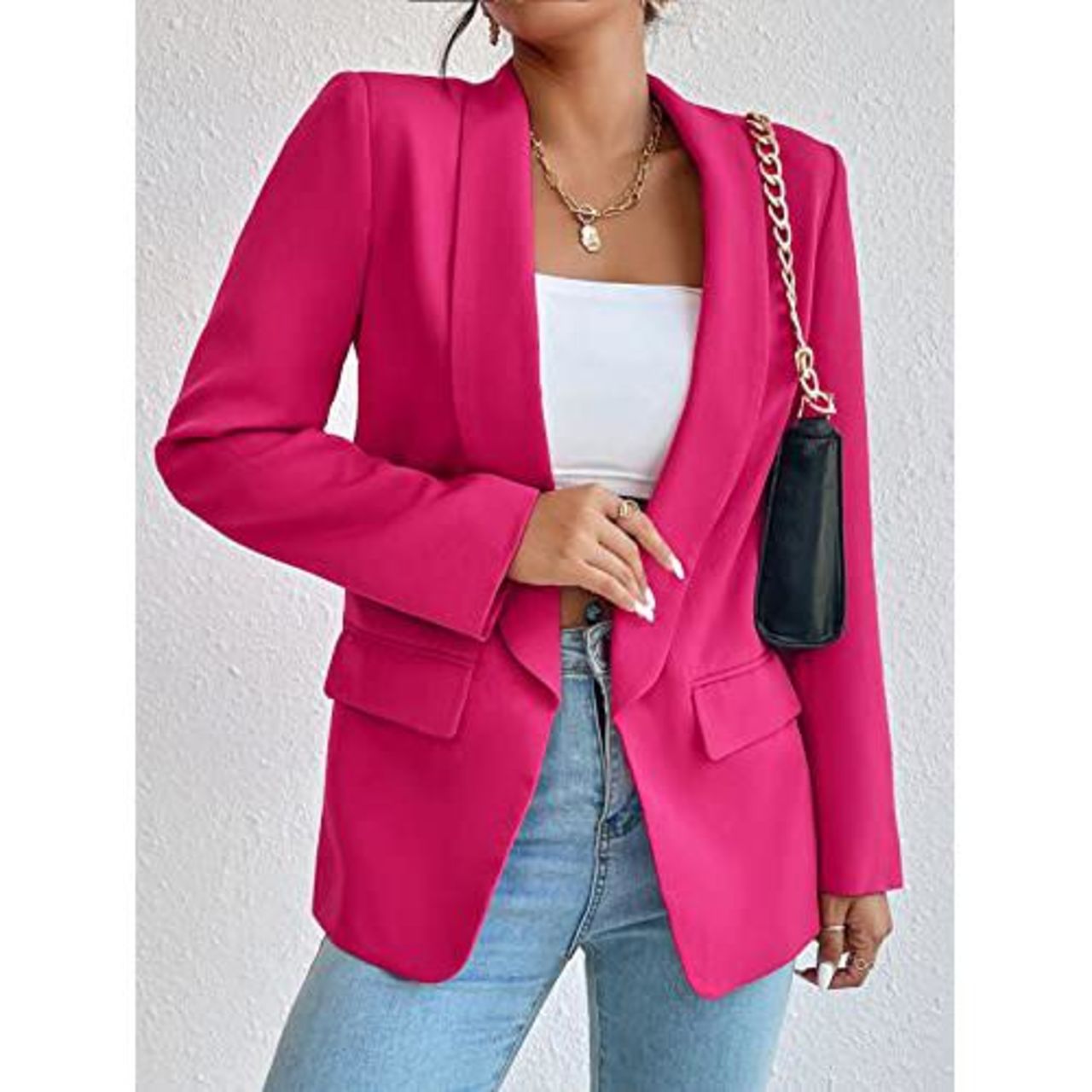 Add a touch of elegance to your outfit with the lightweight bold hot pink blazer! Besides boosting your mood, it's the perfect way to usher in spring's vibrant and colorful energy.
Smart Sheer Mesh Top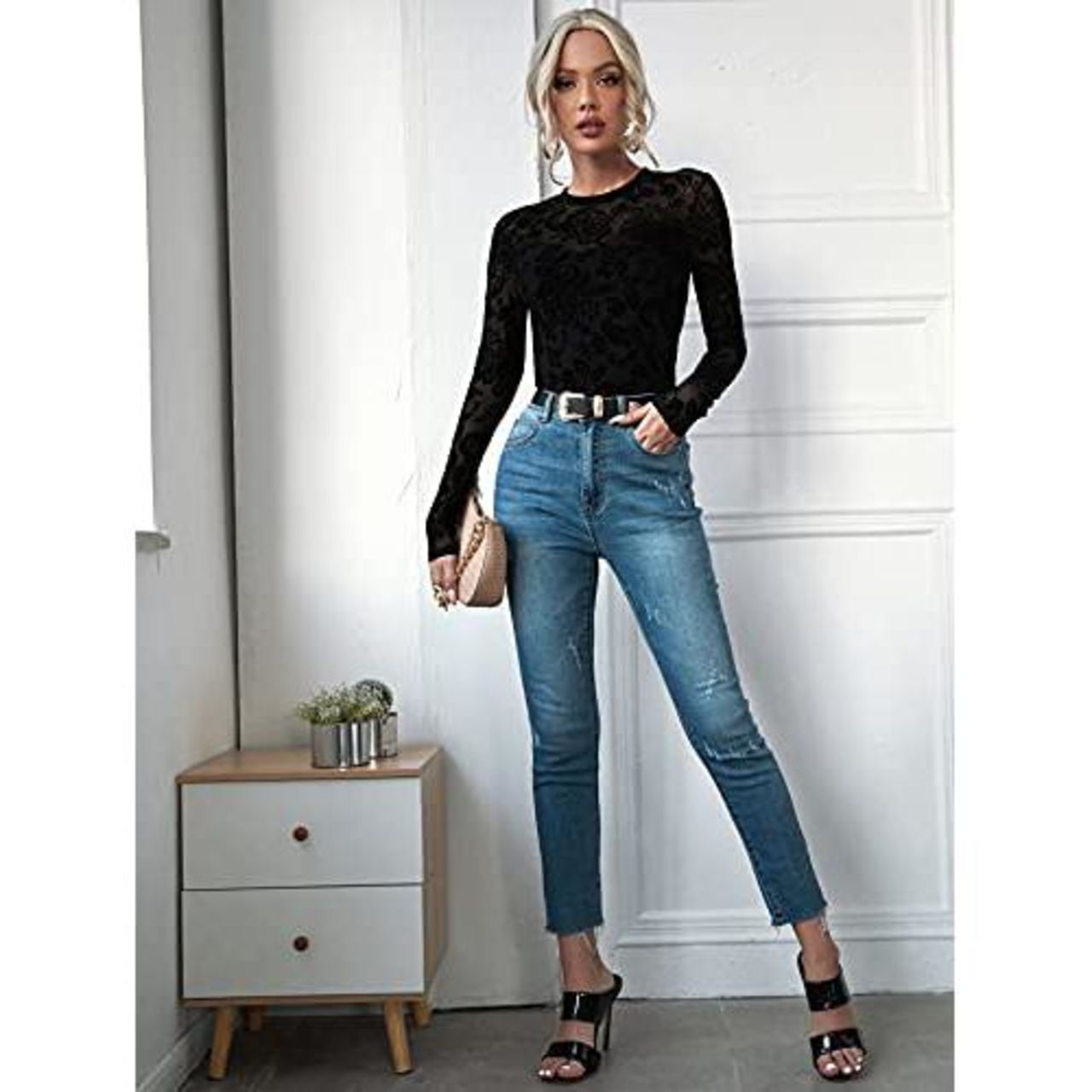 Lace is the ultimate night-out look for spring. Be on trend this 2023 with this sheer mesh top. Plus, it's incredibly versatile! Pair it with your favorite jeans and a killer pair of heels.
Elegant Ruffle Sleeve Maxi Dress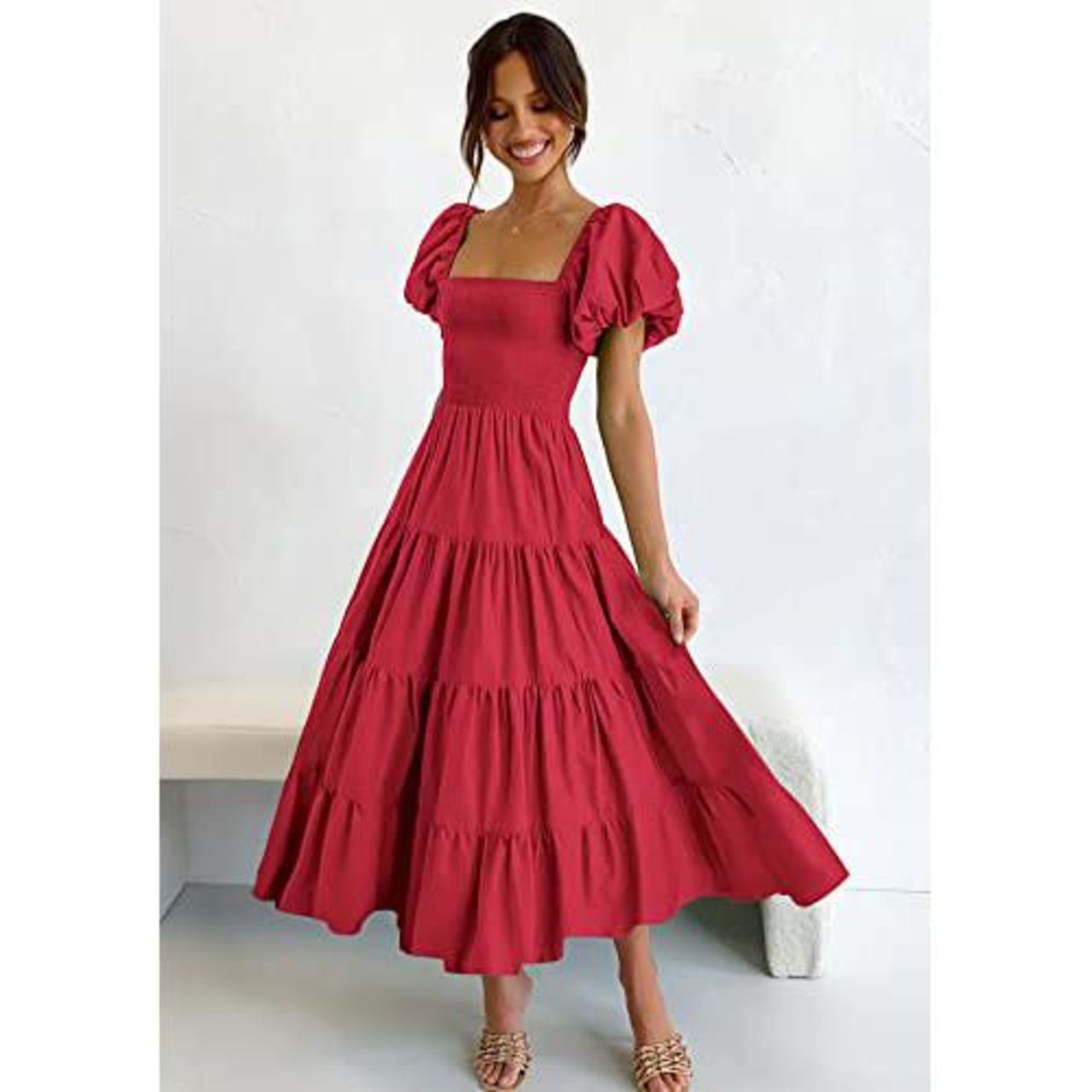 Prepare to feel like royalty with the must-have ruffle-sleeved maxi dress. Its elegant design and playful ruffles make it the perfect way to unleash your inner princess and feel like a fashion icon. 
Lovely Lounge Set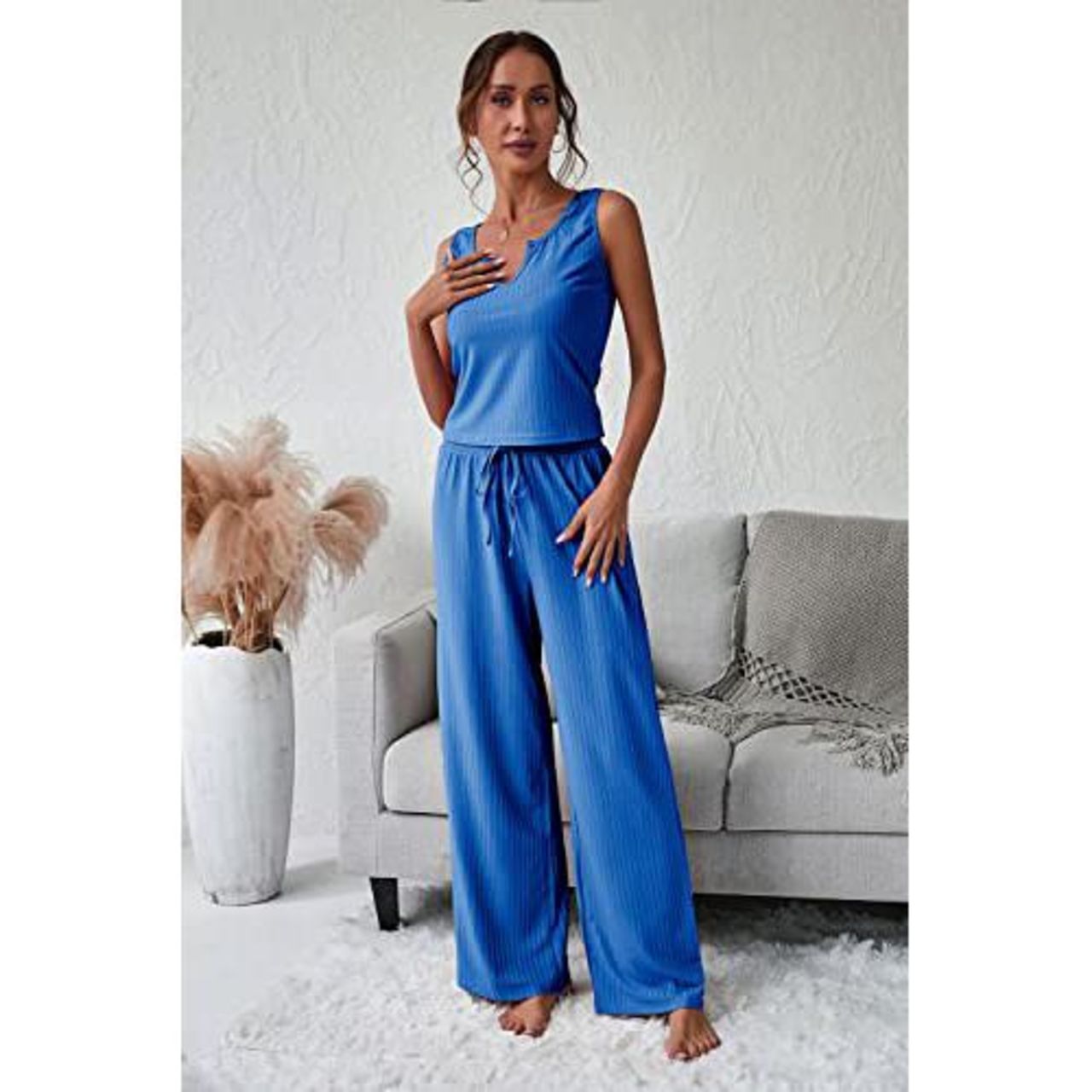 The ultimate two-piece lounge set is ideal for spring. Whether you're jet-setting across the globe or walking your furry friend, its cool and calming blue hue will make you feel relaxed and refreshed all day.
Fun And Casual Jumpsuit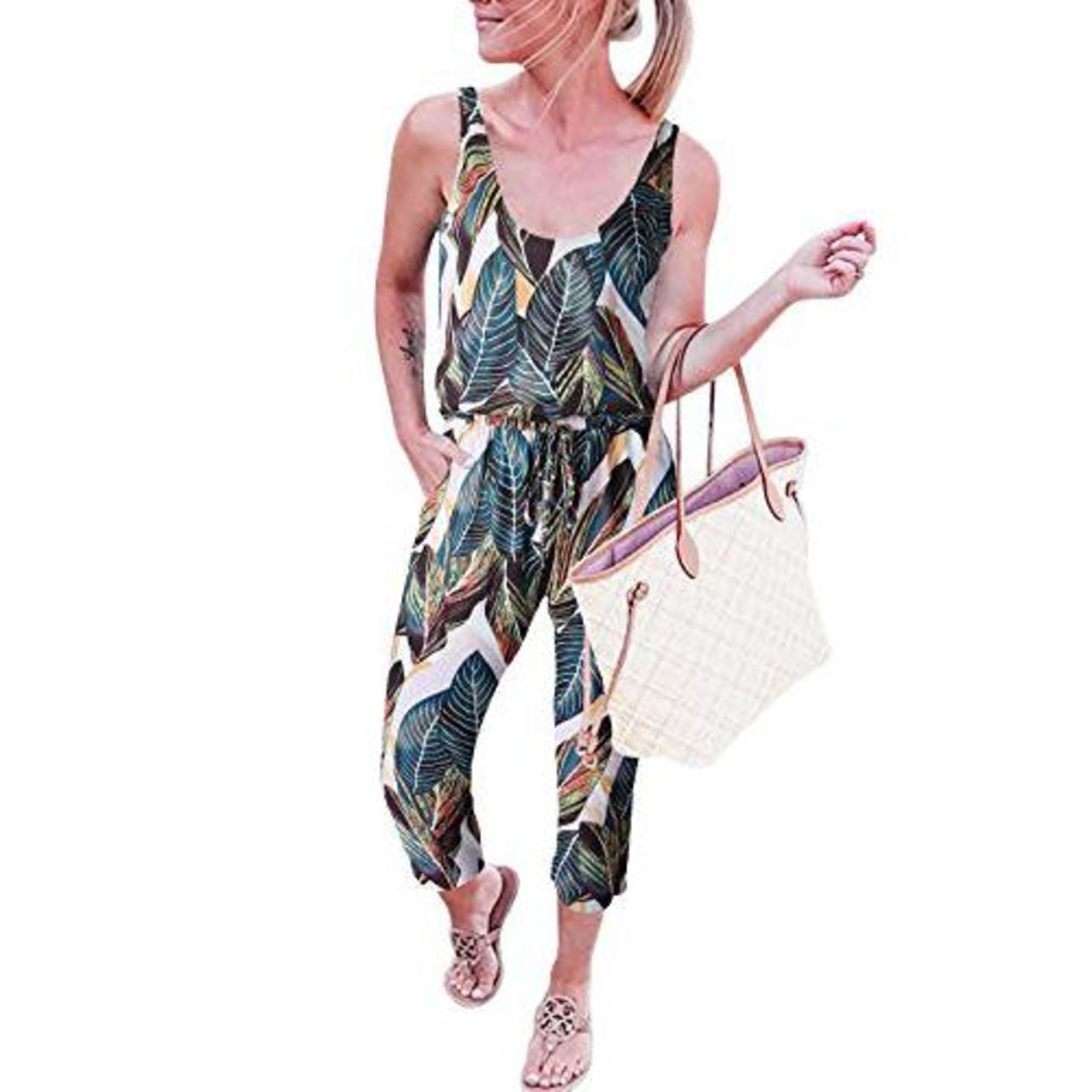 Mix things up with the ultimate casual jumpsuit. Its versatility allows you to run errands or impress on a date night with just a quick change of accessories. Show off your unique style while staying cozily confident.
Stunning Double-Breasted Sleeveless Jacket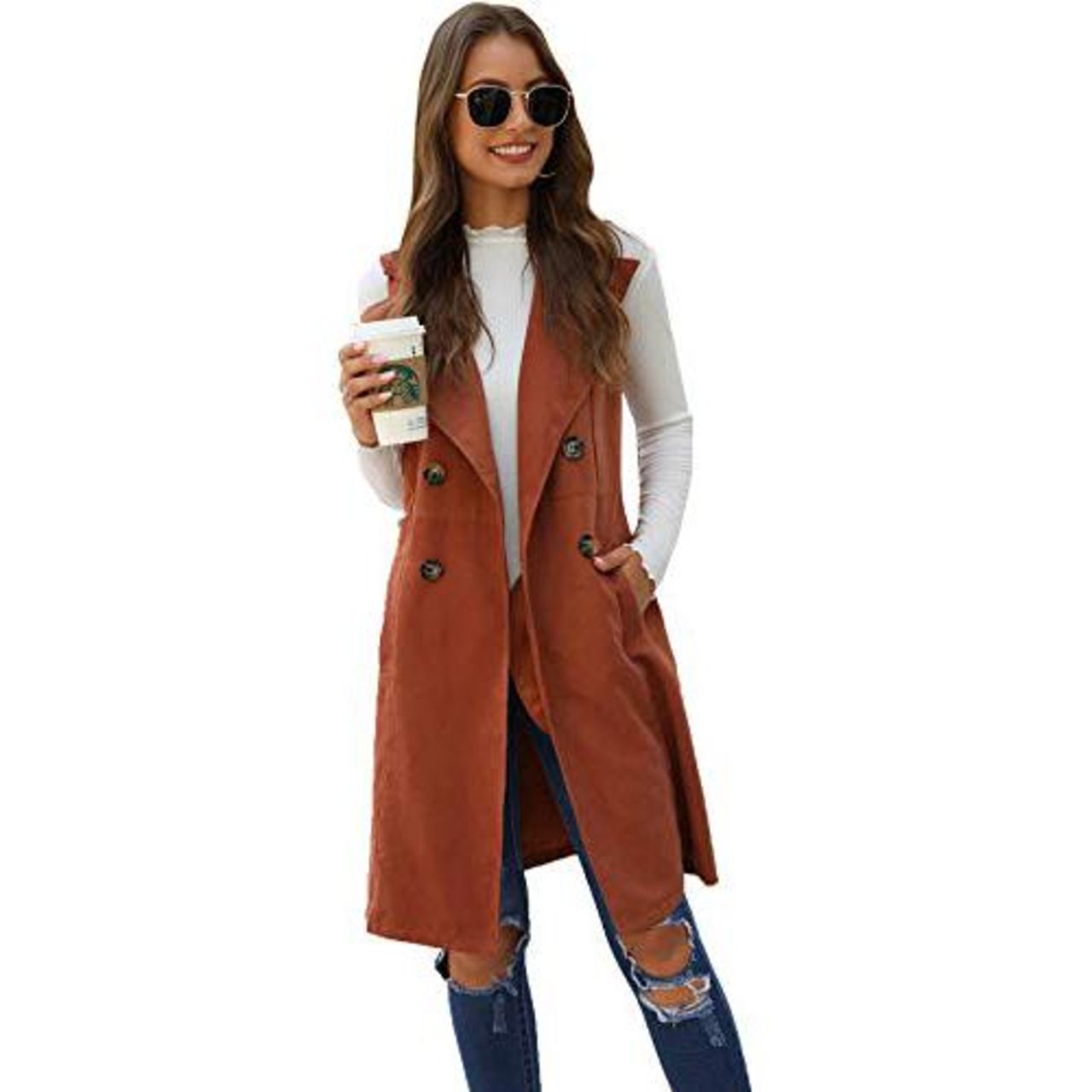 For those unpredictable early spring days, look no further than the double-breasted sleeveless jacket. Its stylish design and comfortable fit make it the ideal option for when it's too chilly for just a top but too warm for a bulky coat.
Sweet-Looking Long-Sleeve Tunic Top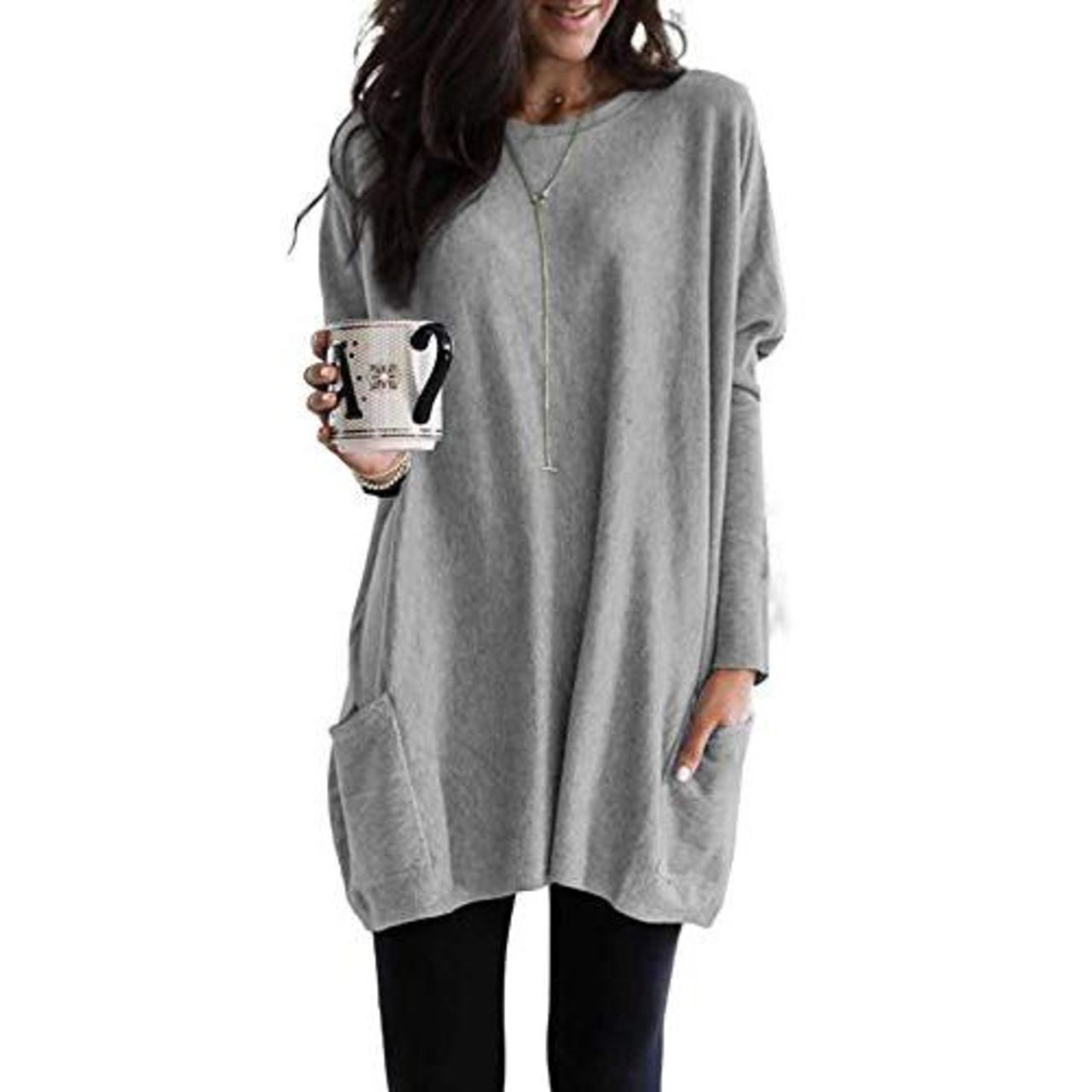 The ultimate go-to piece for any occasion is this long-sleeve tunic top. Its versatile design and comfortable fit will keep you stylish and cozy no matter what the weather throws your way. 
Beautifully Plaid Print Cotton Blouse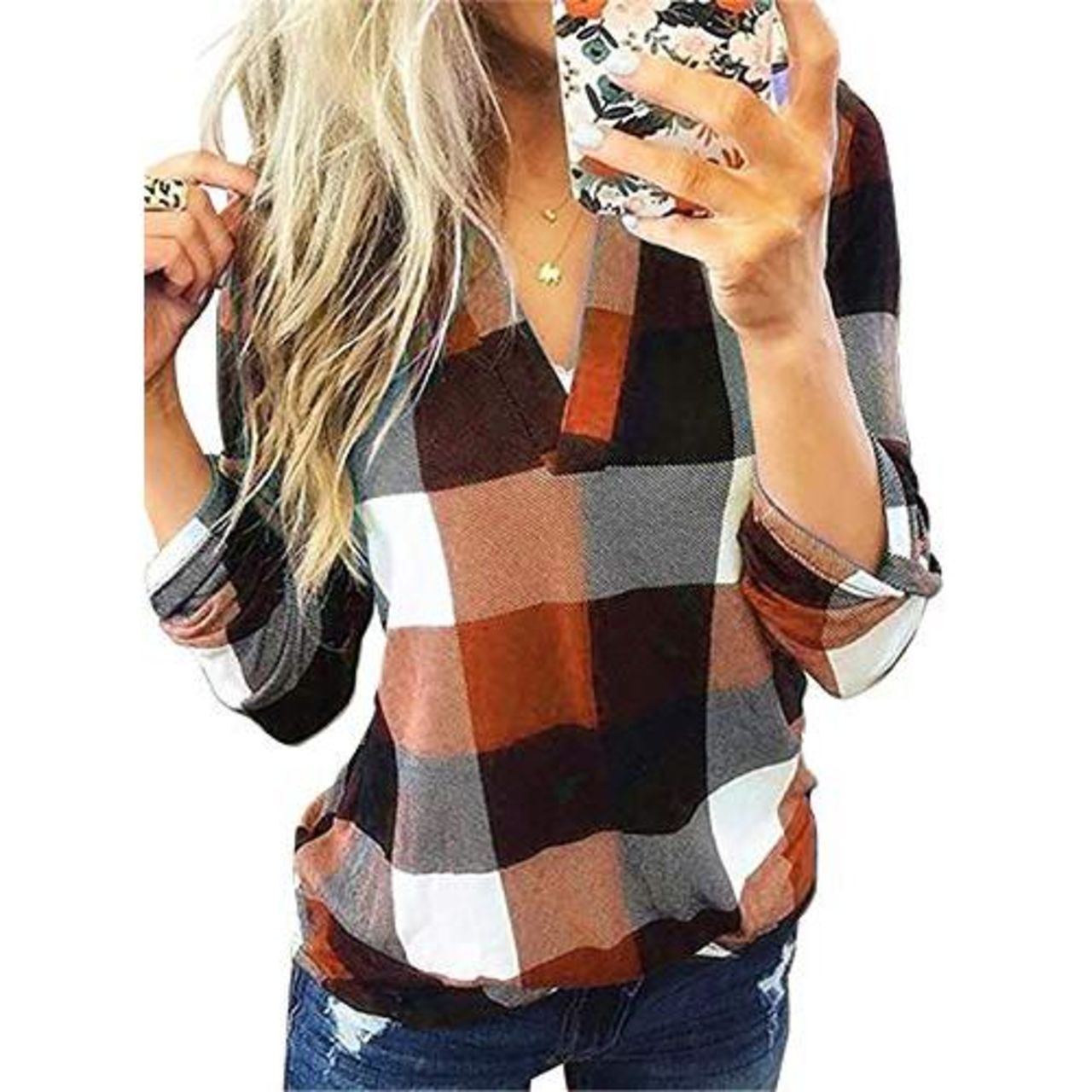 Capture the perfect Instagram-worthy look with the classic combination of a plaid print cotton blouse, trench coat, coffee-to-go, and your favorite sunglasses. This outfit will elevate your style game and capture your followers' attention.
Fine Satin Embossed Blouse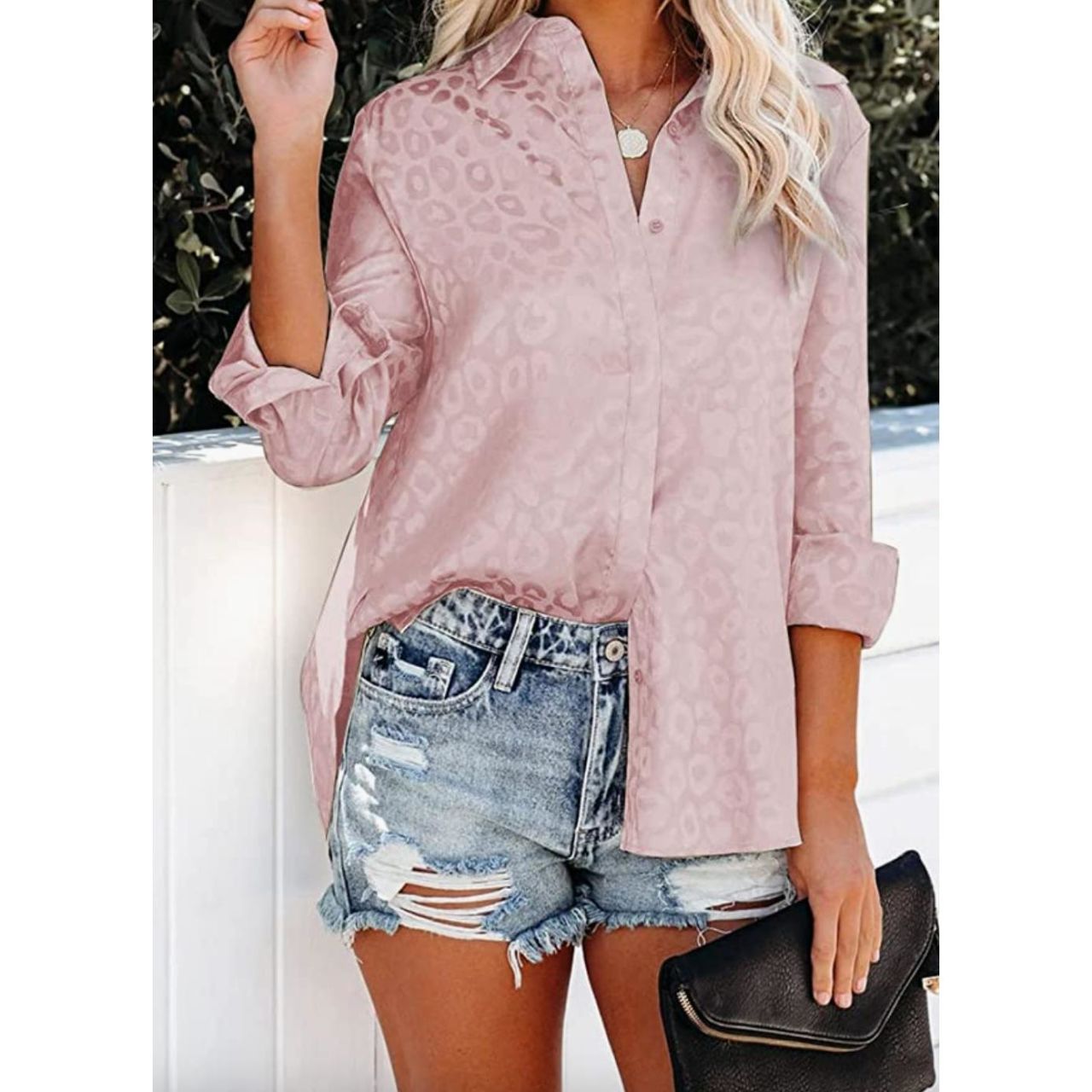 Make a statement this spring with the super stylish satin embossed blouse. Its playful design and lightweight fabric will give you an effortlessly gorgeous look. 
Pleasantly Ribbed Polka Dot Top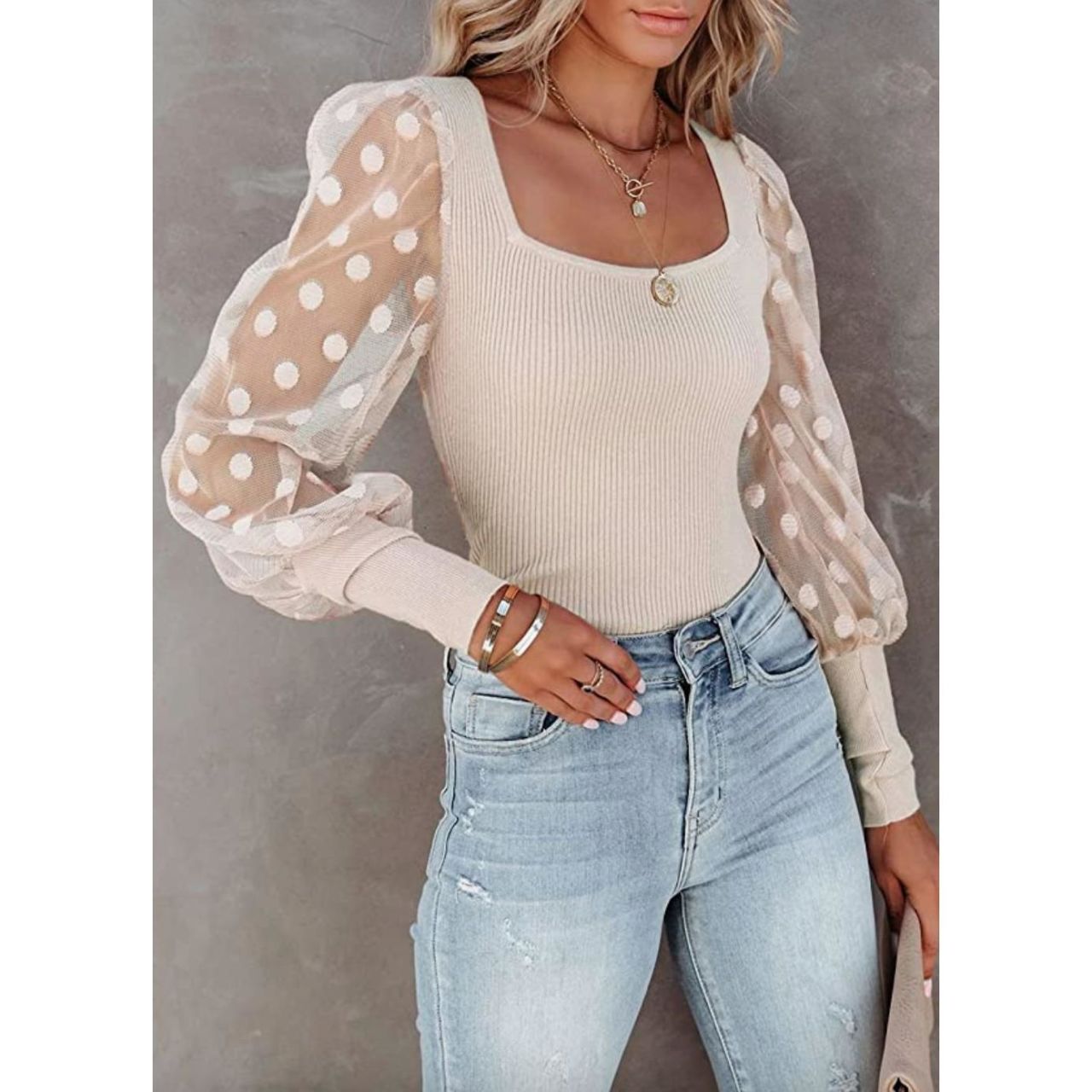 This playful and stylish all-white polka dot long-sleeve top is the perfect way to stay comfortable and chic all season long. Wear it for a night out, or keep it casual for everyday wear.
Simply Pretty Graphic Tee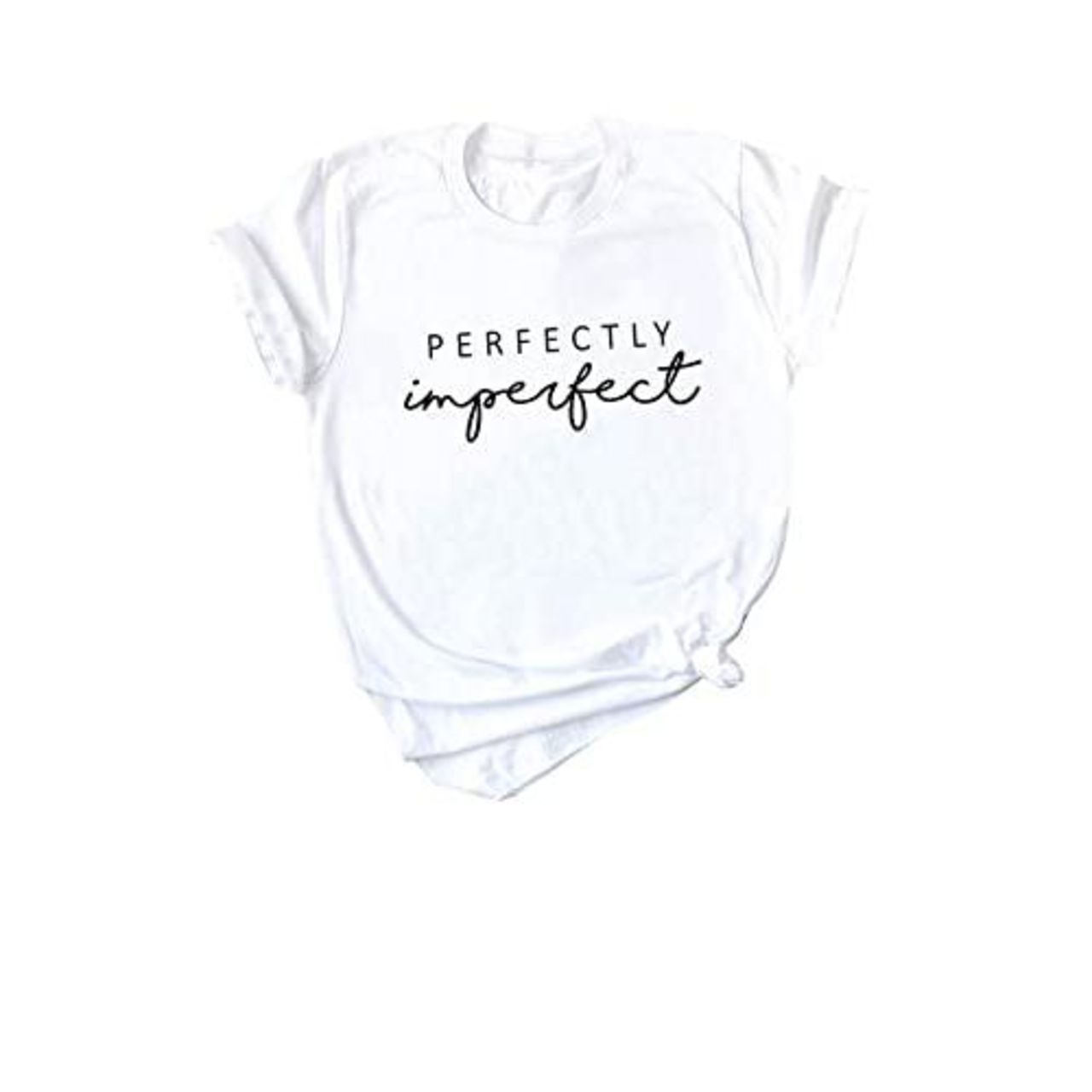 Whether you prefer bold graphics or more subtle prints, this tee's timeless design and versatile prints have you covered. Rock the ultimate spring outfit with the classic graphic tee that's sure to make heads turn.
Exquisite Floral Cap Sleeved Blouse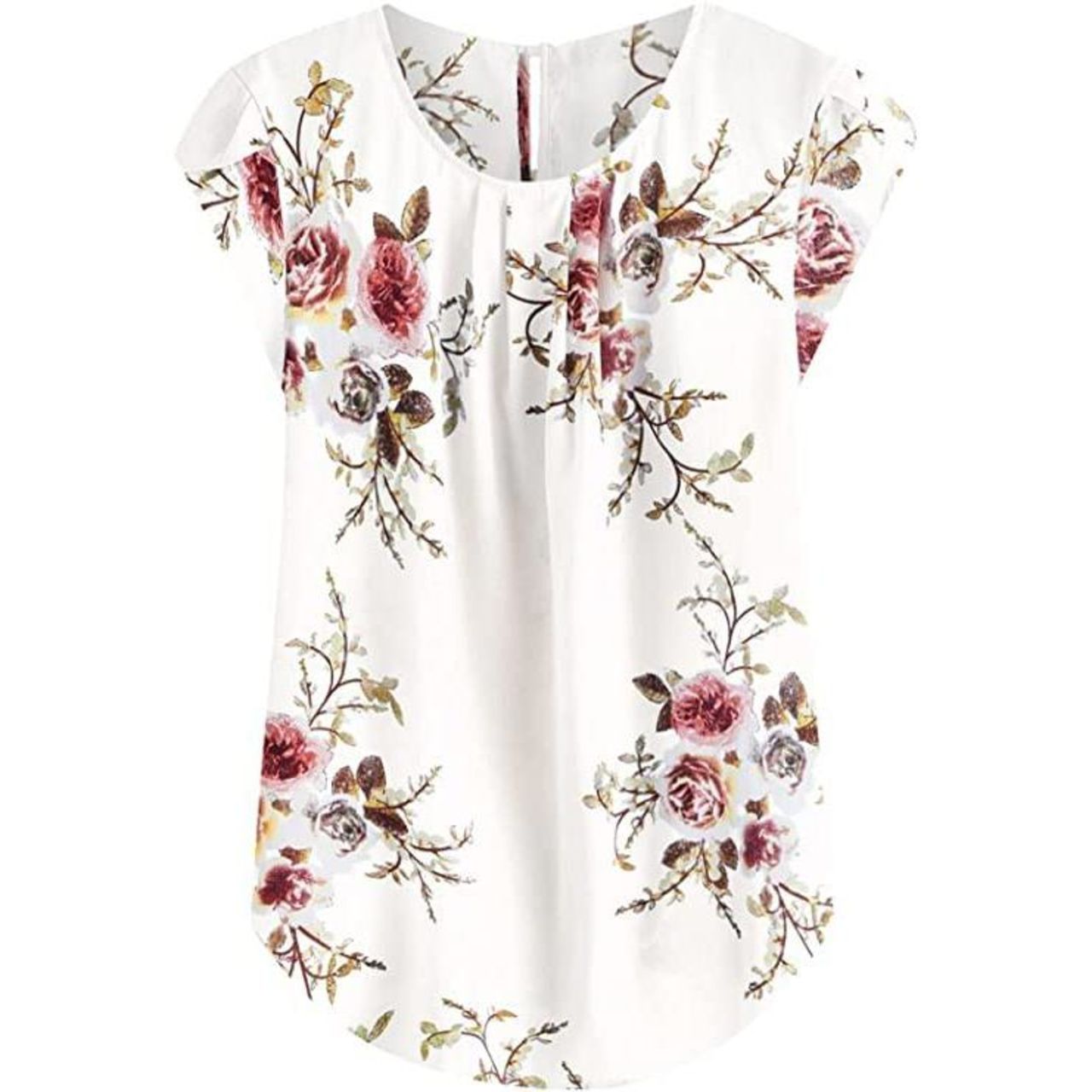 This stunning floral print capped sleeve blouse is equally suited for a meeting at the office or jetting off on a spring getaway. Its multiple color options allow you to choose the one that best suits your unique style.
Subtly Sexy Slit Midi Skirt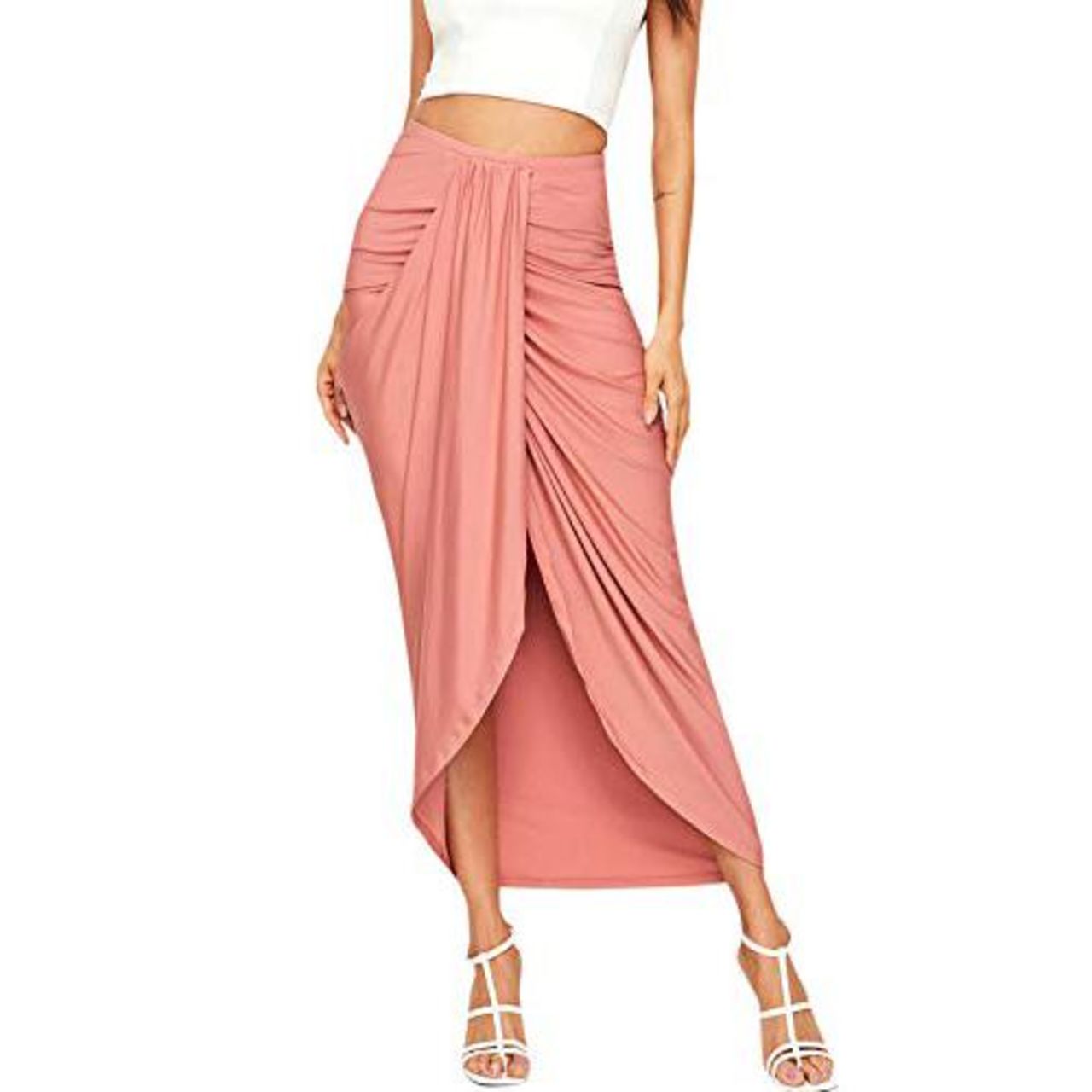 Draped clothing is one of the hottest trends for 2023. It is one of the sophisticated ways to rock your spring wardrobe. So get ready to unleash your inner fashionista with the draped slit midi skirt that's perfect for any occasion.
Charming Stripped Button-Up Tee
Channel your inner Parisian and add a touch of sophistication to your spring wardrobe with this stylish striped button-up t-shirt. The classic black and white color scheme is the epitome of chic French style. 
Foxy Floral High Waist Midi Skirt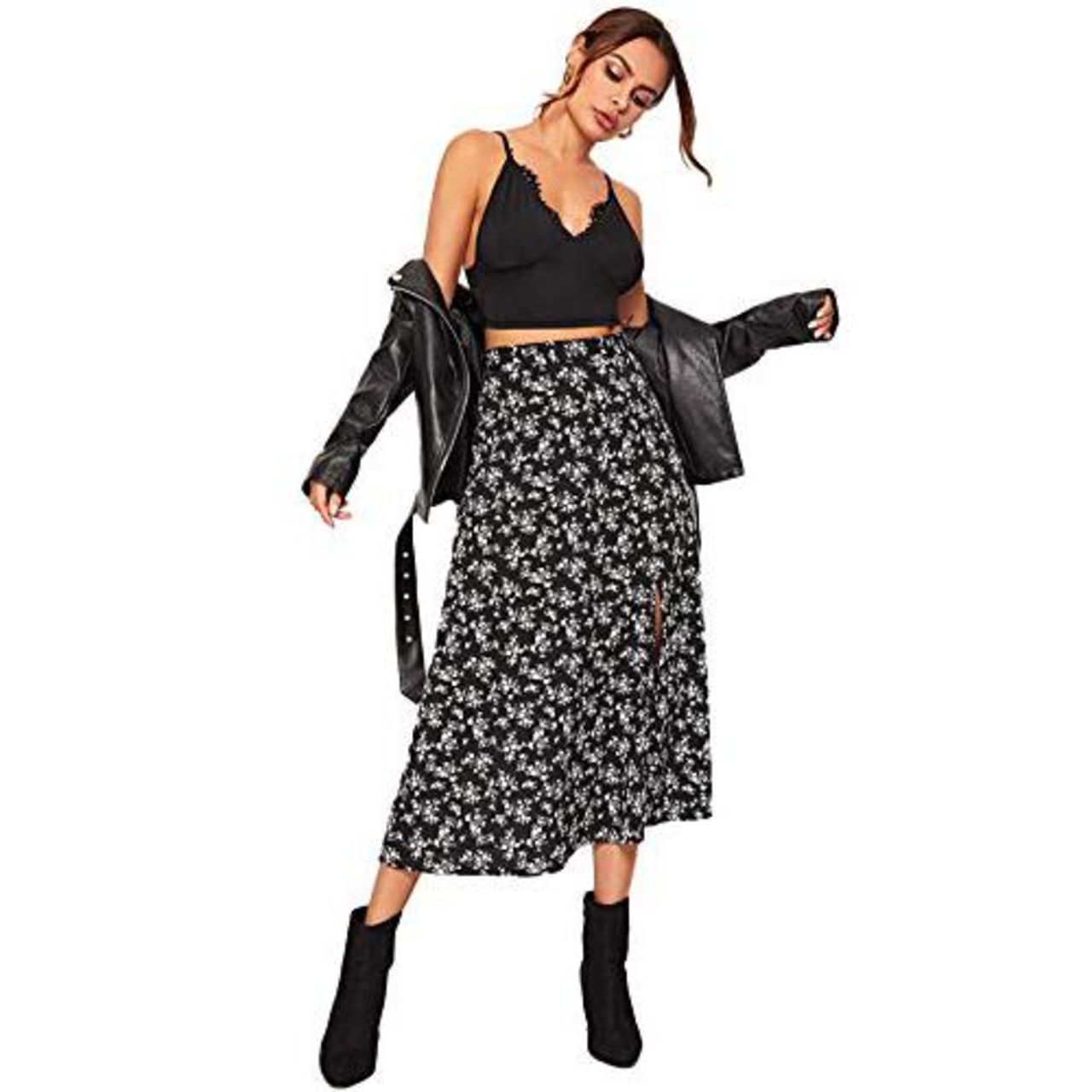 Head to spring with a fresh new look via this stunning floral high waist split midi skirt. Its delicate floral pattern and flattering high waist design make this the perfect choice when heading to a garden party or enjoying a day out with friends.
Tasteful Turtle Neck Top & Midi Skirt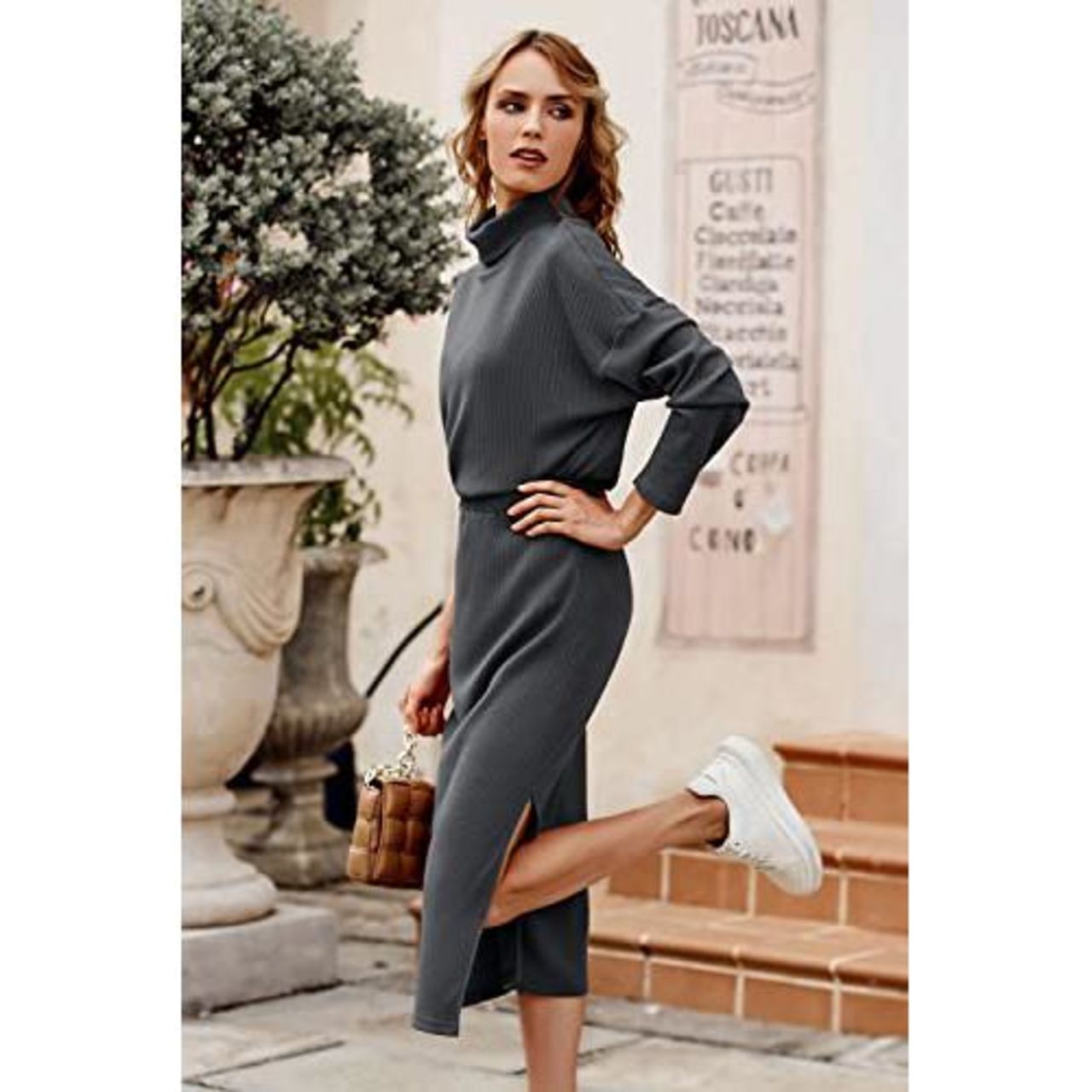 This chic matching turtle neck top and midi skirt set are elegant and playful. Wear them to brunch with friends, or pack them for your next weekend getaway. Expect to feel warm on cooler spring days and lightly breezy when the sun starts shining. 
Captivating Ruffled Maxi Dress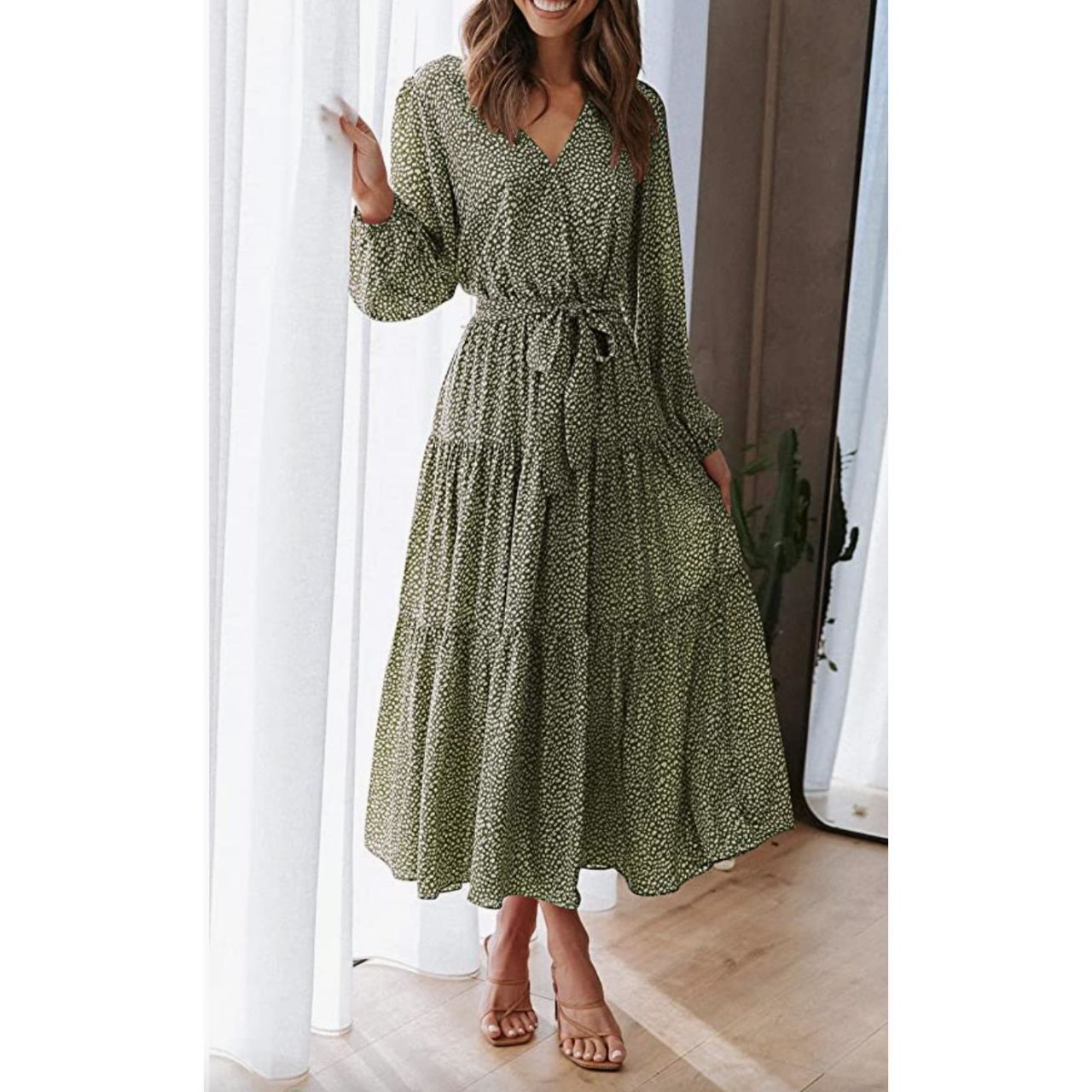 This stunning ruffled maxi dress comes in a gorgeous olive green shade. The dress exudes elegance and sophistication. It also has a range of colors to choose from, so you're sure to find the perfect shade to suit your style.
Alluring Long Sleeve Lace Blouse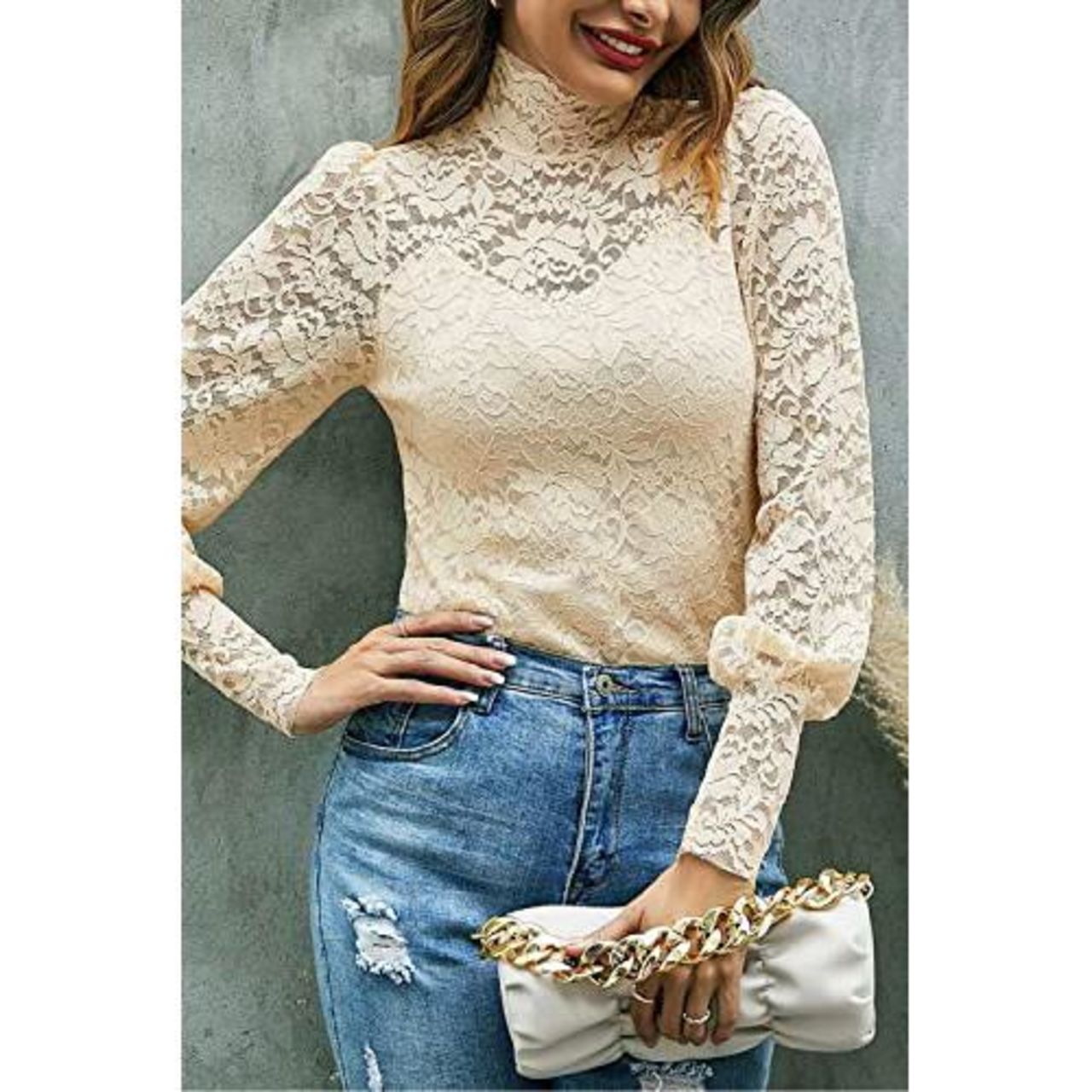 This exquisite long-sleeved blouse features a delicate floral lace pattern and a sophisticated high neckline. It's versatile enough to take you from a casual day out to a more formal evening event.
Attention-Snatching Leather Shorts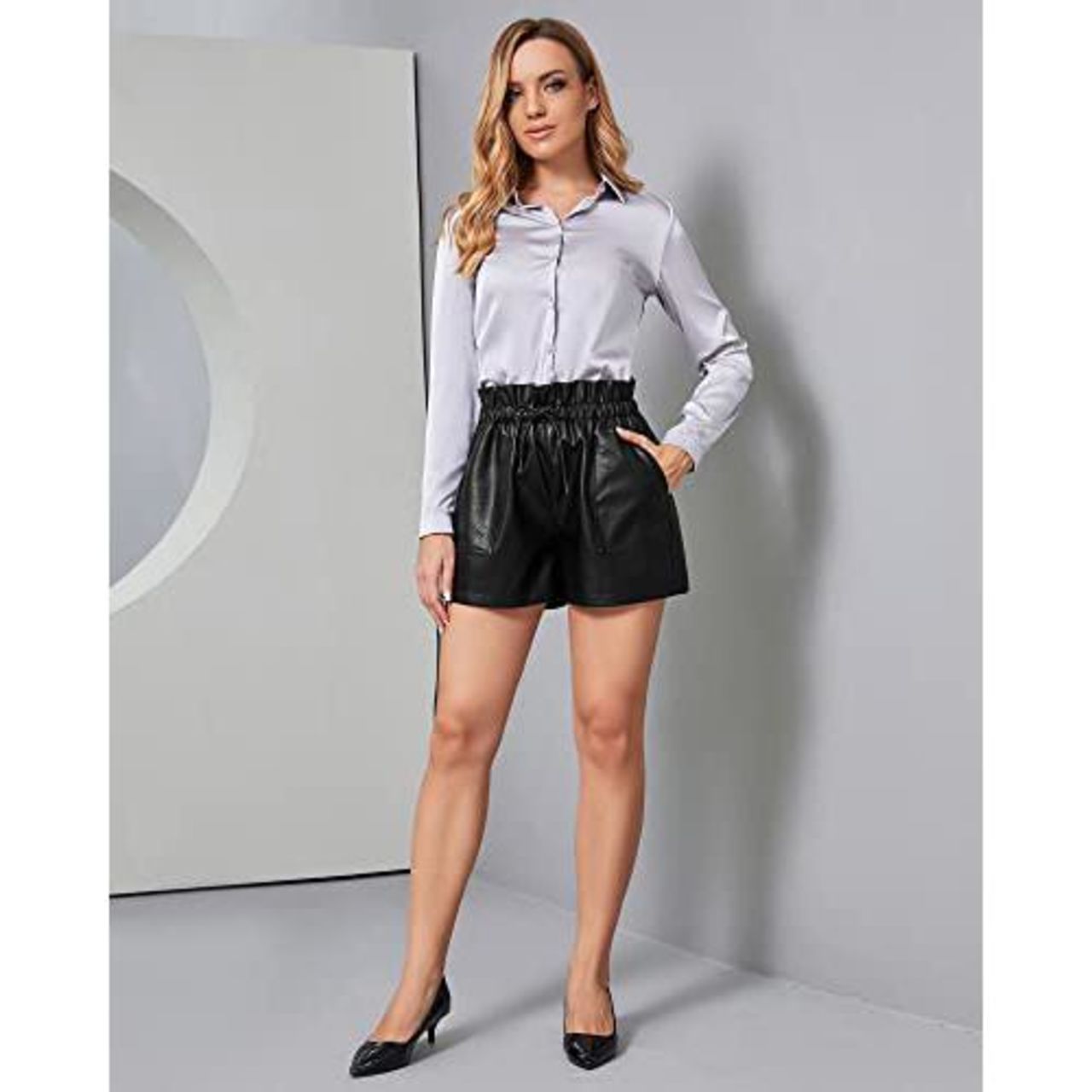 These high-waisted leather shorts are the perfect addition to your Friday night-out wardrobe. Be ready to turn heads with this bold and daring look.
Adorable Bow Tie Blouse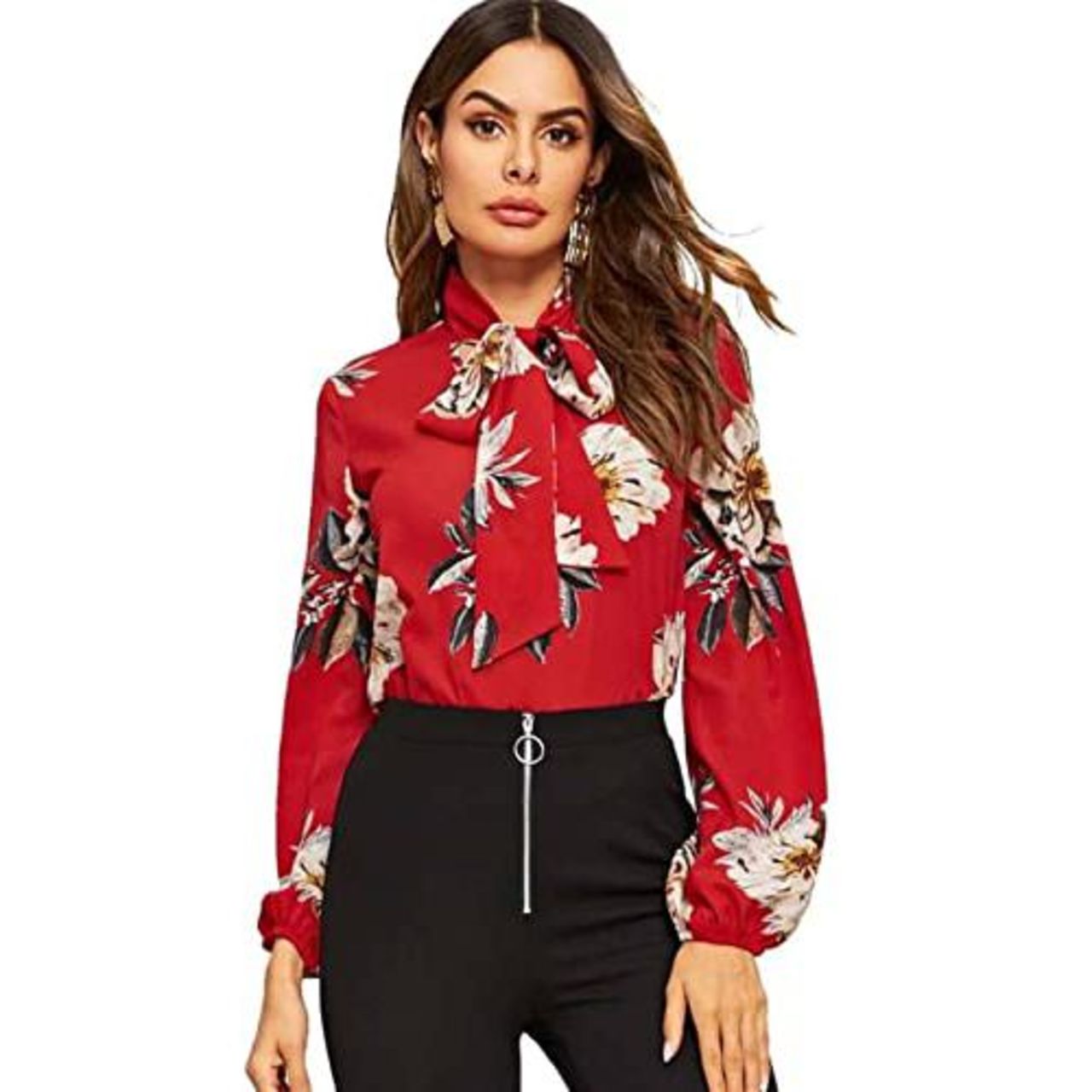 Show off your bold and daring nature with this red floral bow tie blouse. Its eye-catching design and elegant bow tie are perfect for important meetings or after-work cocktails.
Classy High Waist Pants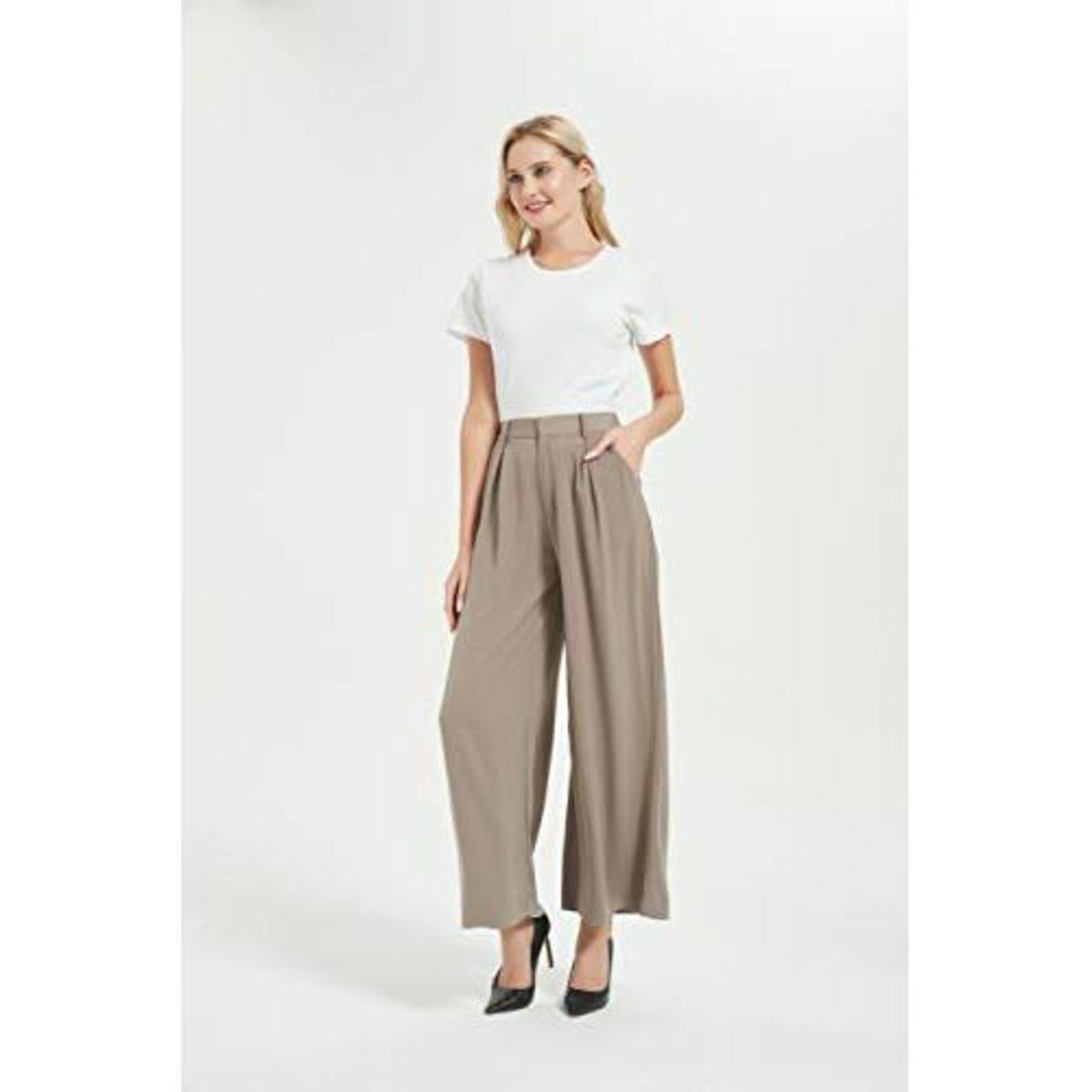 Step into the office in style this spring with these chic high-waist wide-leg pants. These mocha pants are easy to pair with different tops and shoes and are available in a variety of other colors to match your mood and style. 
Sizzling Sleeveless Tank Top
The crop top emerges from hibernation as a beloved staple of any fashionista's wardrobe thanks to its versatile charm. Finally, a way to effortlessly complement oversized t-shirts.
Snappy Levi's 501 Original Shorts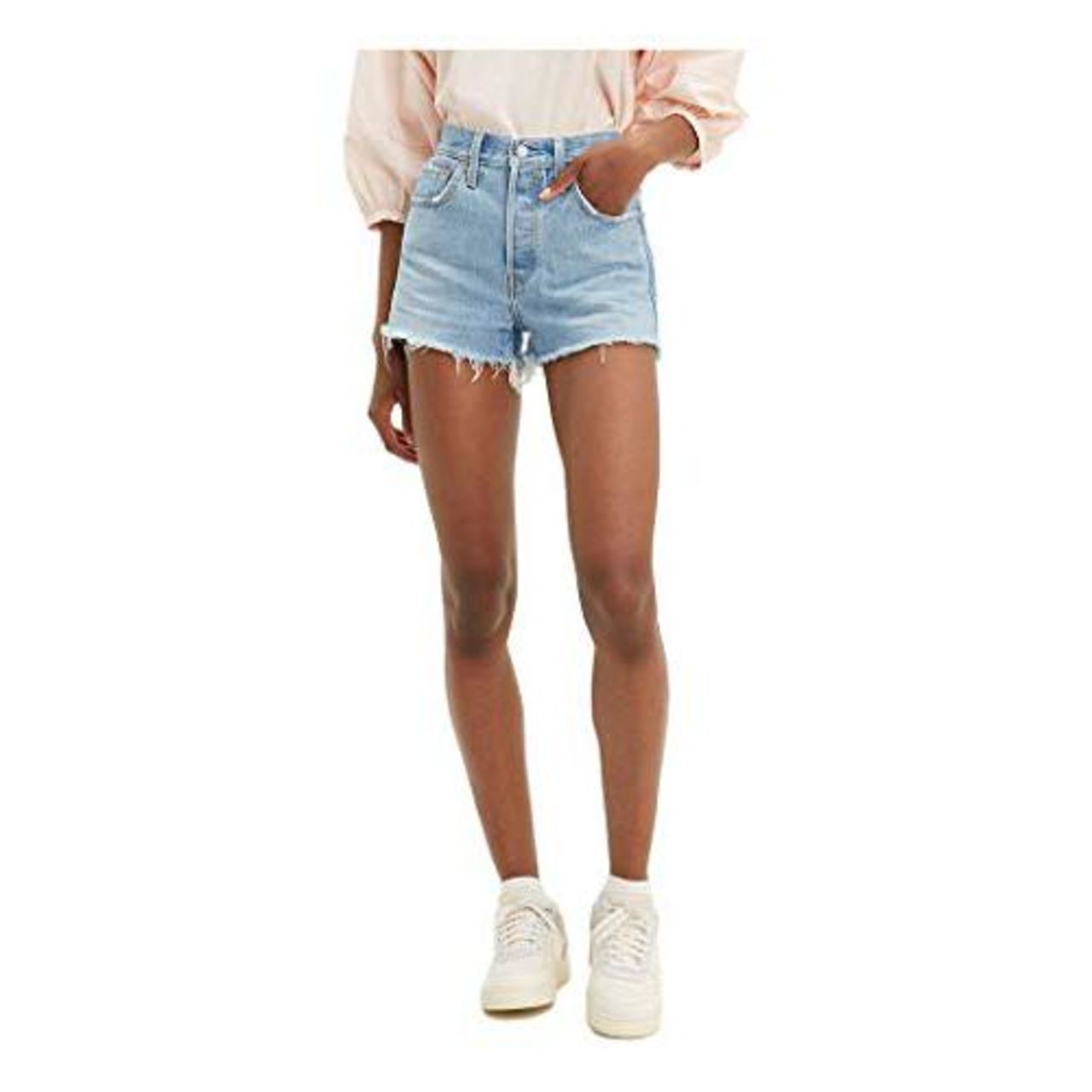 Make some space in your wardrobe for the ultimate spring and summer essential—denim shorts! These versatile shorts have stood the test of time and remain an icon of effortless style. 
Swanky Waist Tie Satin Dress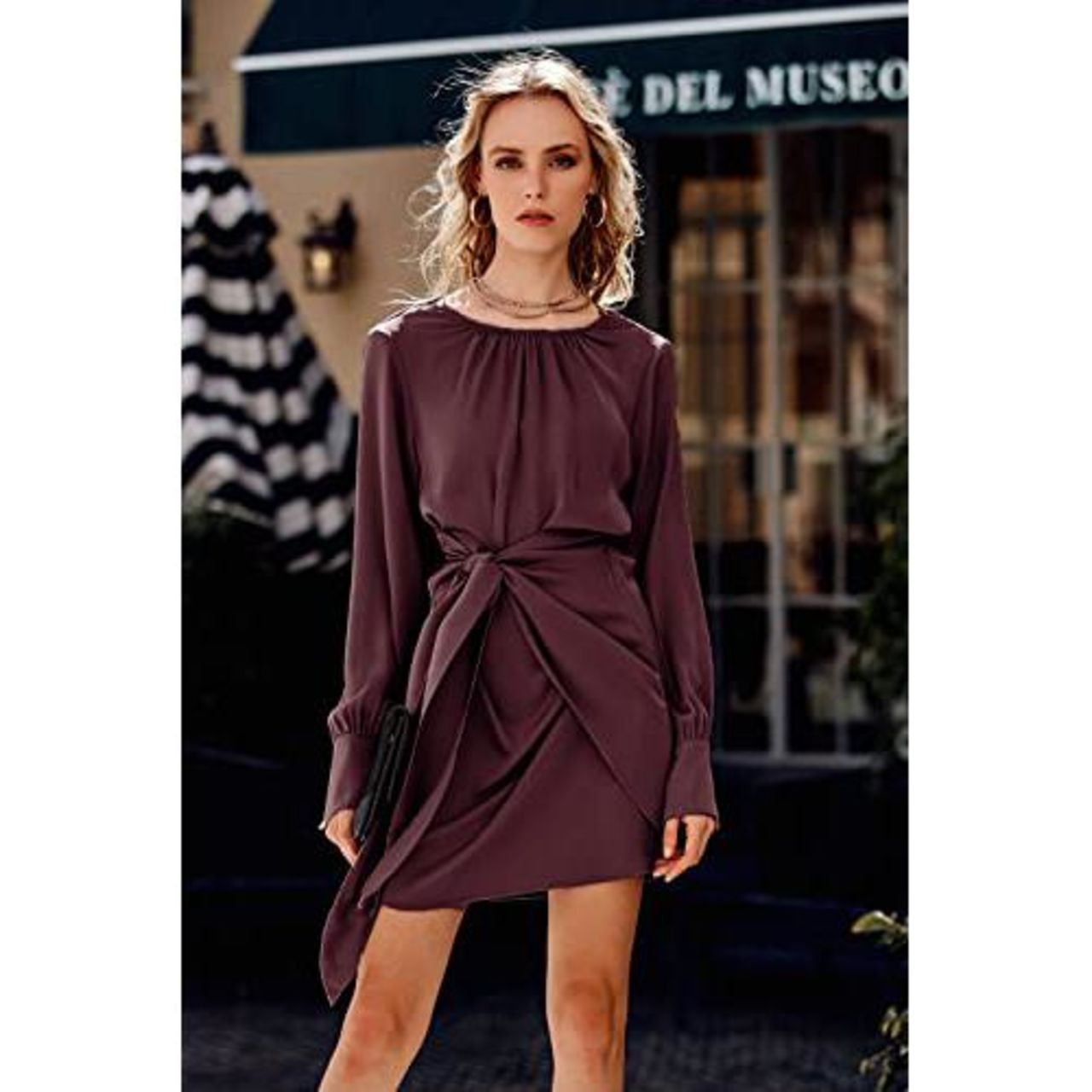 Connect with your inner Italian goddess with this exquisite satin dress available in a luxurious shade of brown-red. It's guaranteed to give you that coveted White Lotus look thanks to its tasteful tie waist detail.
Glamorous Button-Up Corduroy Jacket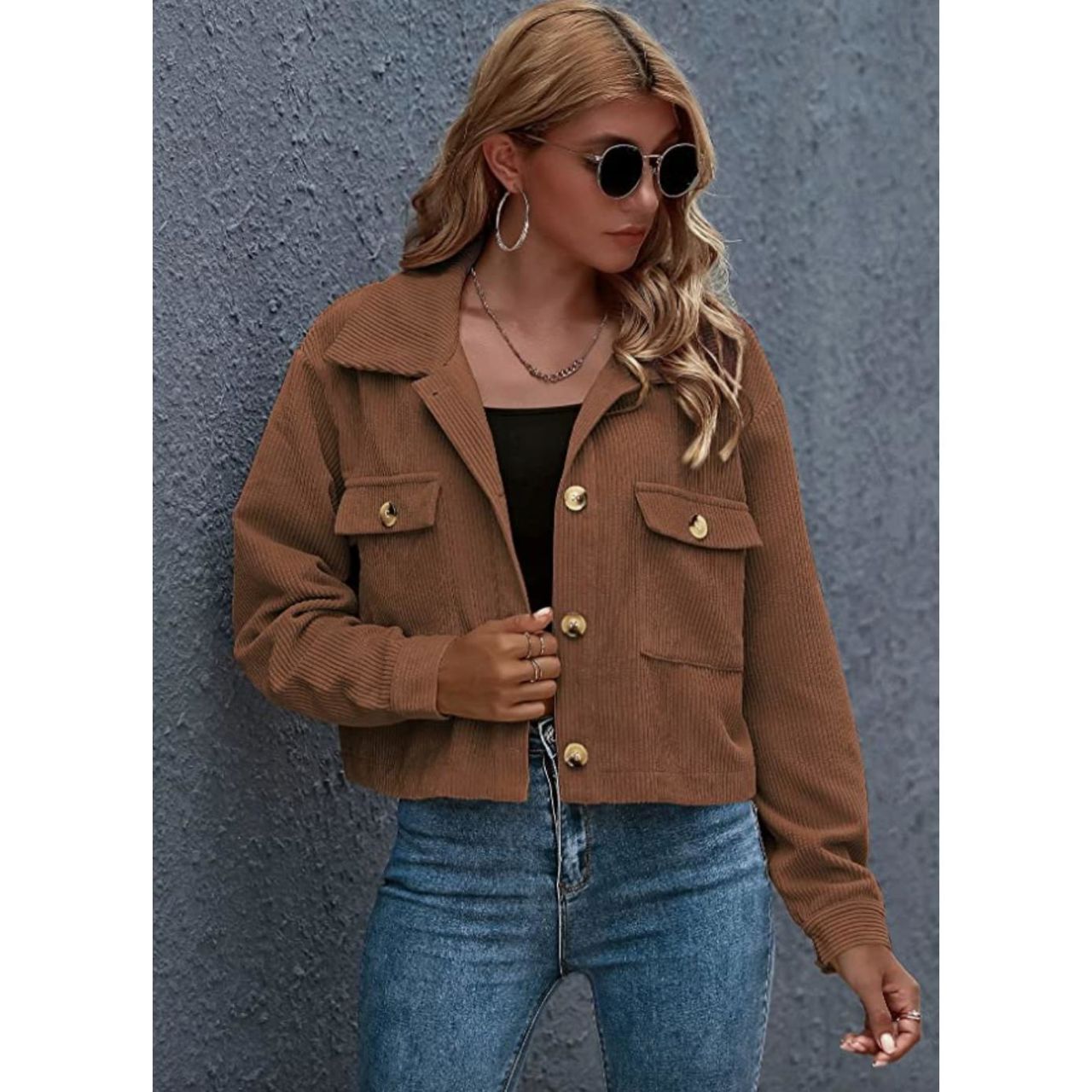 The button-up front pocket corduroy jacket is the new wardrobe essential. With four stunning colors to choose from, you're sure to find one that perfectly complements your one-of-a-kind style. 
Sultry And Silky V-Neck Slip Dress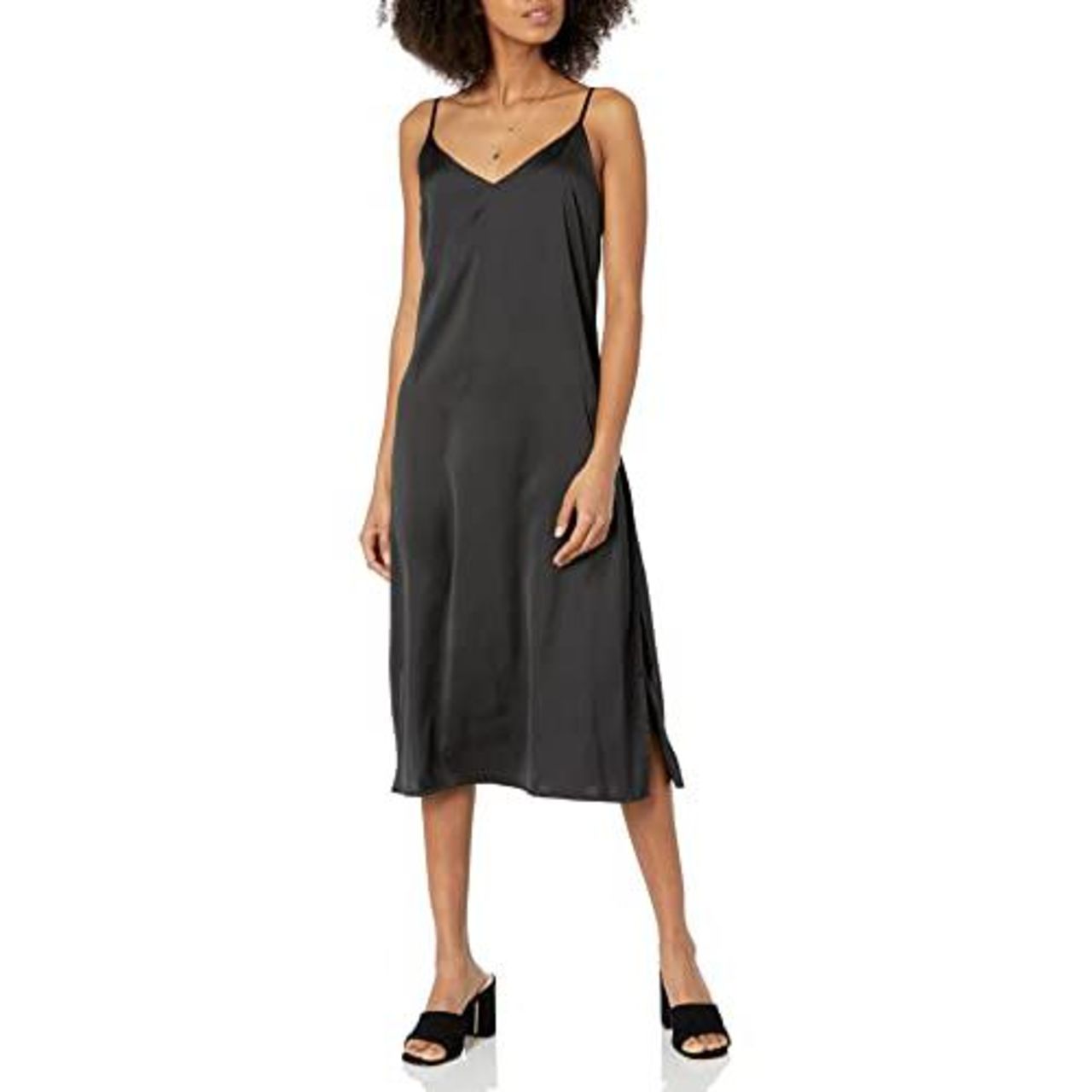 Add a touch of sultry charm to your spring wardrobe with the latest trend—bold boudoir fashion! From silky slip dresses to delicate lace, these pieces are the ultimate choice for a chic and feminine look. 
Sharp High-Waisted Denim Skirt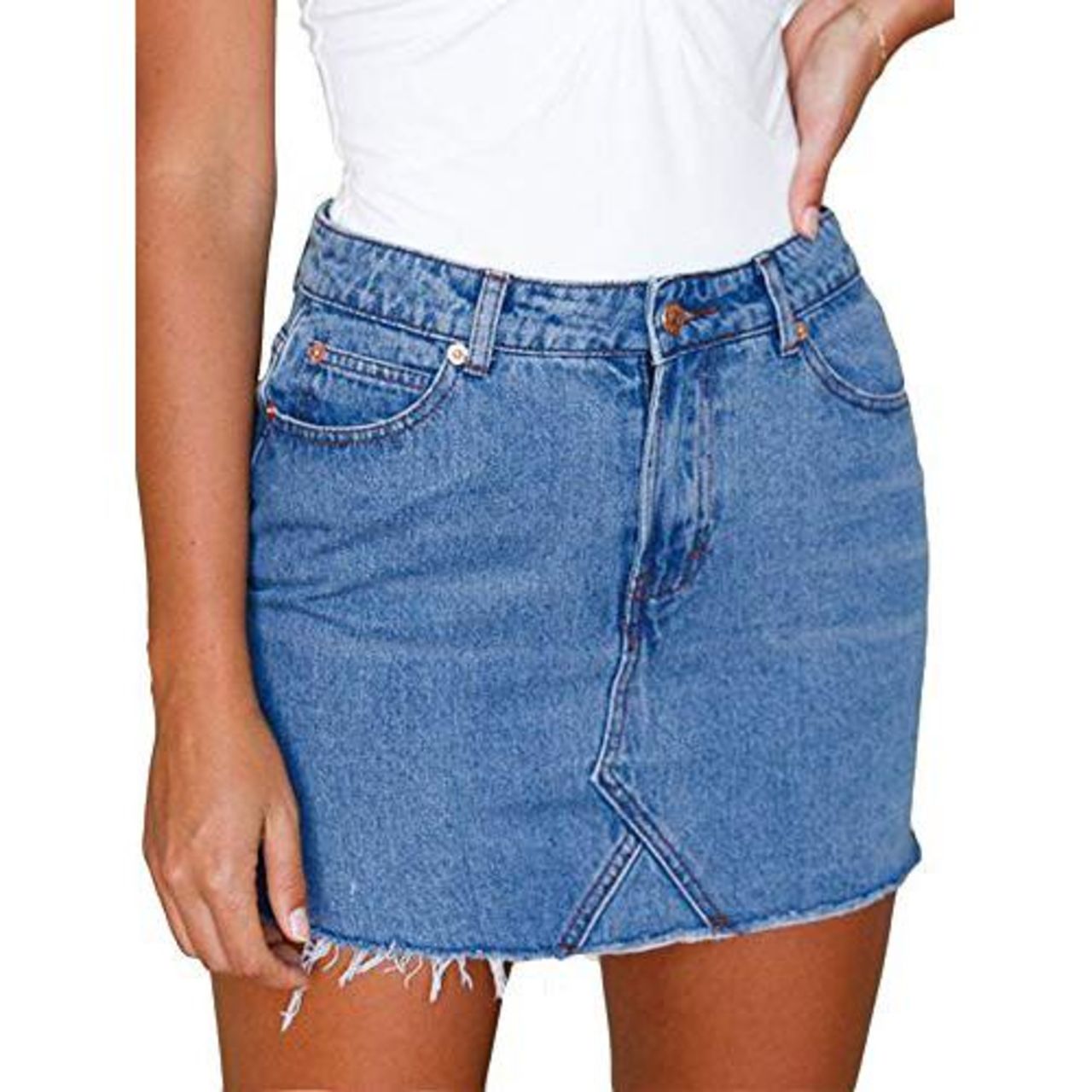 Denim is back and better than ever with this timeless high-waisted denim skirt. Pair it with a vintage tee or dress it up with a blouse. Create the perfect combo for any occasion.
Dainty Square Neck Dress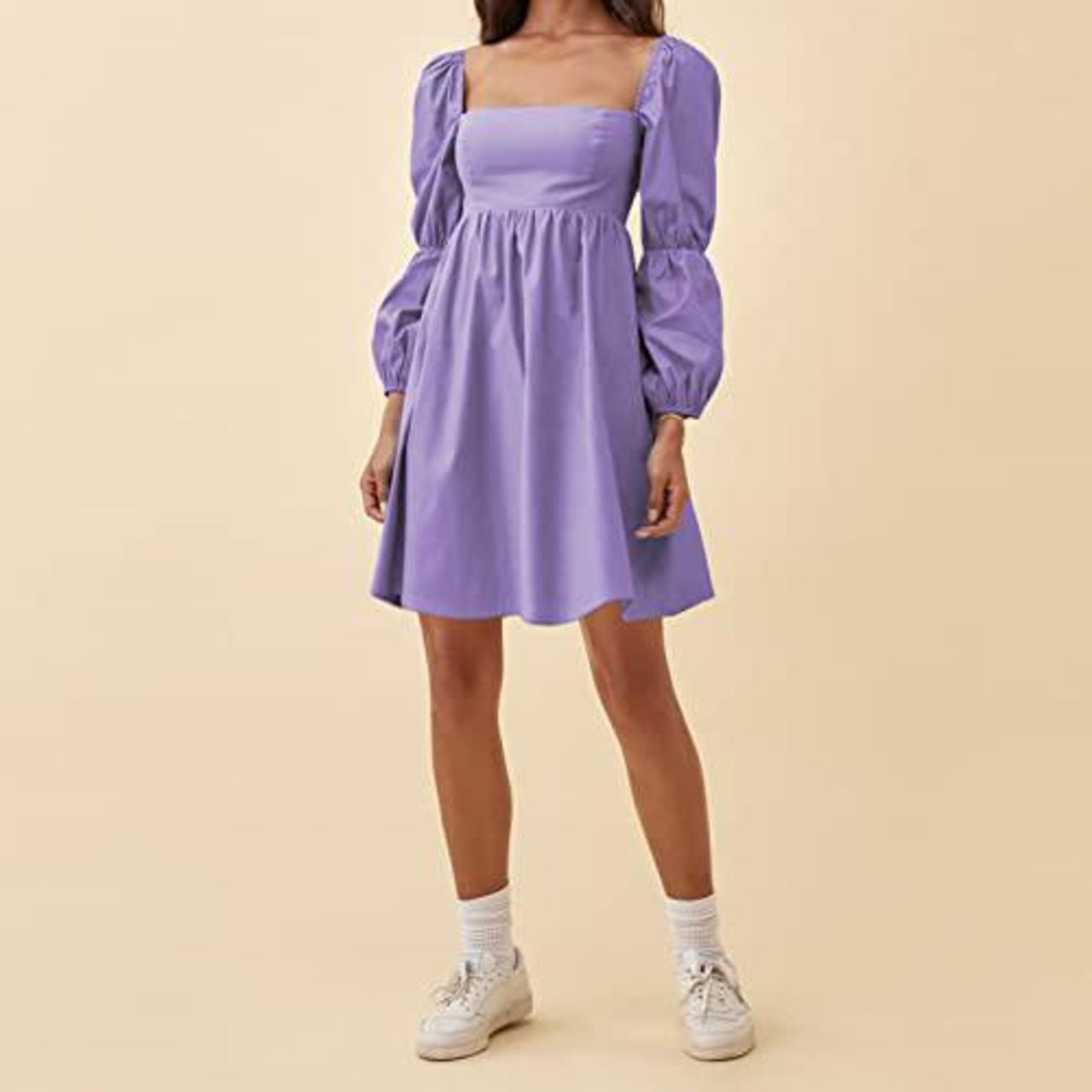 Lilac is one of the hottest colors of 2023. This stunning square neck dress with long puff sleeves and a knee-length hemline is the ultimate choice for a trendy, sophisticated spring look.