Remembering The Times Celebrities Were Awkward on the Red Carpet
For many adoring fans, celebrities are assumed to be perfect. They're always stunningly dressed, they are always suave in public conversations, and they always move with elegance and poise. Although that might be true some of the time, it's certainly not true all of the time. It turns out that celebrities, just like regular folks, make a surprising amount of mistakes.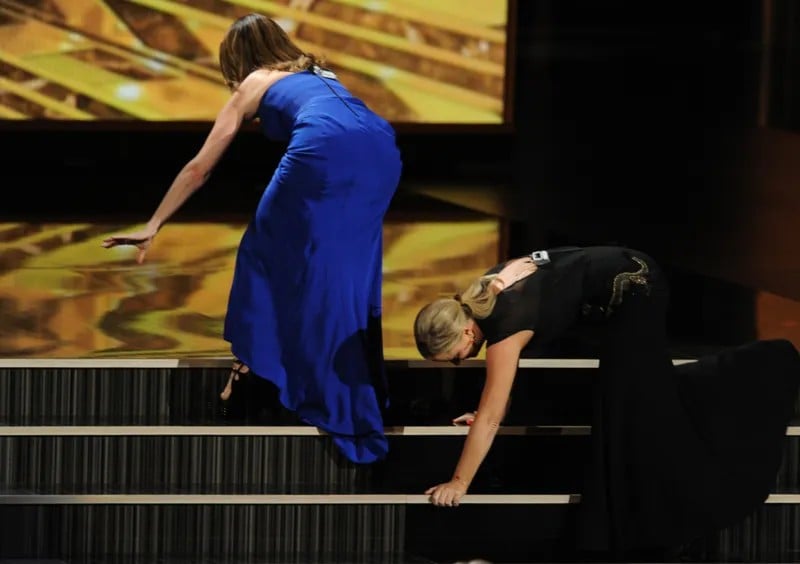 How do we know this? Two words: award ceremonies. All you need to do is look at some of the cringey and awkward moments that have gone down on the red carpet over the years to know that celebrities have some flaws. Below are some of our favorite cringe-worthy moments.
Too Much Affection
The singer Noah Cyrus and the rapper Lil Xan were having a young love moment at the VMA's. Although that might sound cute in theory, for those who were watching, it was a bit too much – get a room.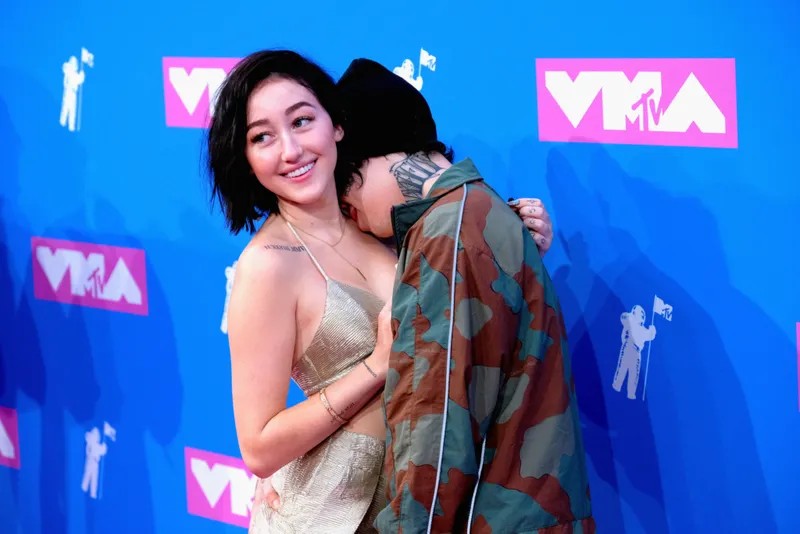 Lil Xan and Noah were awkwardly smooching as paparazzi and reporters followed the couple on the red carpet. At one point, Lil Xan even decided to suck on his fingers. Awkward and cringey, to say the least.
Taylor Swift's Death Stare
The red carpet is full of embarrassing faux pas by both the interviewing press and the celebrities who get interviewed. For example, at the 2015 Grammys, Entertainment Tonight's Nancy O'Dell told Taylor Swift that plenty of men would walk away with her that night.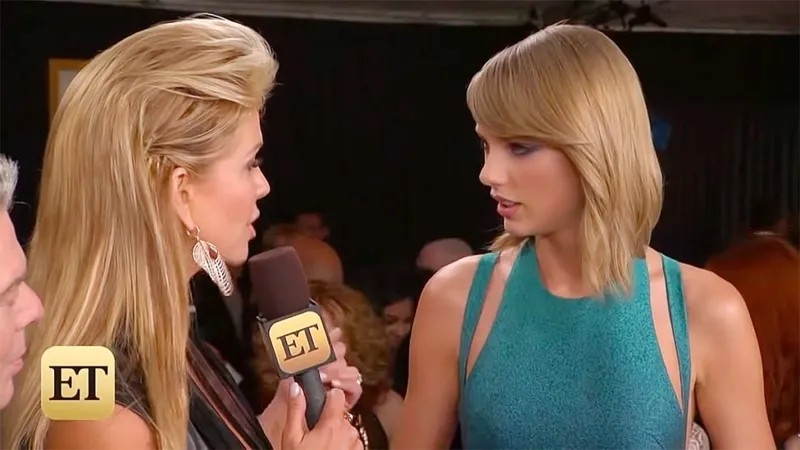 That comment didn't go over well. The singer-songwriter gave O'Dell a long death stare before clearly stating, "I'm not going to walk away with any men tonight." It was a pretty awkward start to an interview.
Gary Busey's Awkward Kiss
On the red carpet during the 2008 Oscars, Ryan Seacrest was interviewing actor Jennifer Garner. During that interview, however, they kept getting interrupted by Gary Busey. Eventually, Busey came over and uncomfortably kissed Garner on the neck.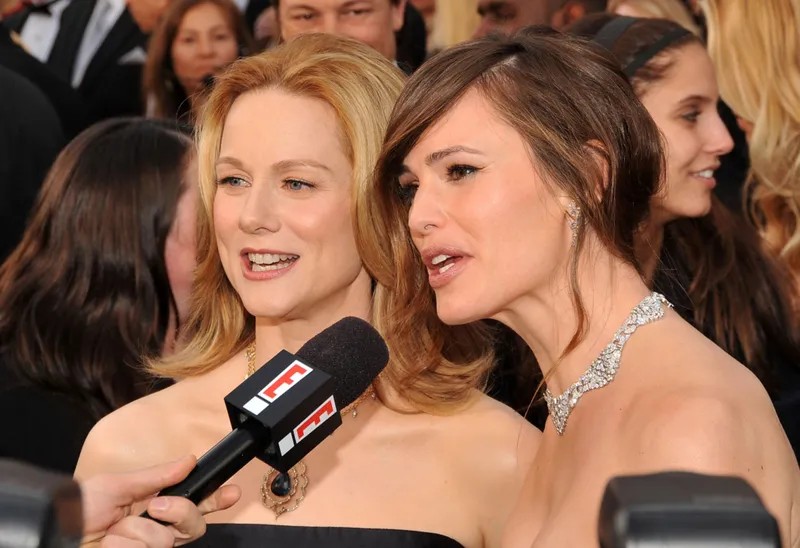 When Ryan Seacrest tried to awkwardly move on to the next question, Garner was not having any of it. She immediately called out the interviewer by saying, "Aren't you going to ask me about getting kissed on the neck on the red carpet by this man?"
Björk's Swan Dress and Ostrich Eggs
At the 2001 Academy Awards, Icelandic singer Bjork – who is well-known for being a bit "out there" – showed up in a Swan dress. It didn't exactly wow everyone as she assumed. Instead, it confused most of them.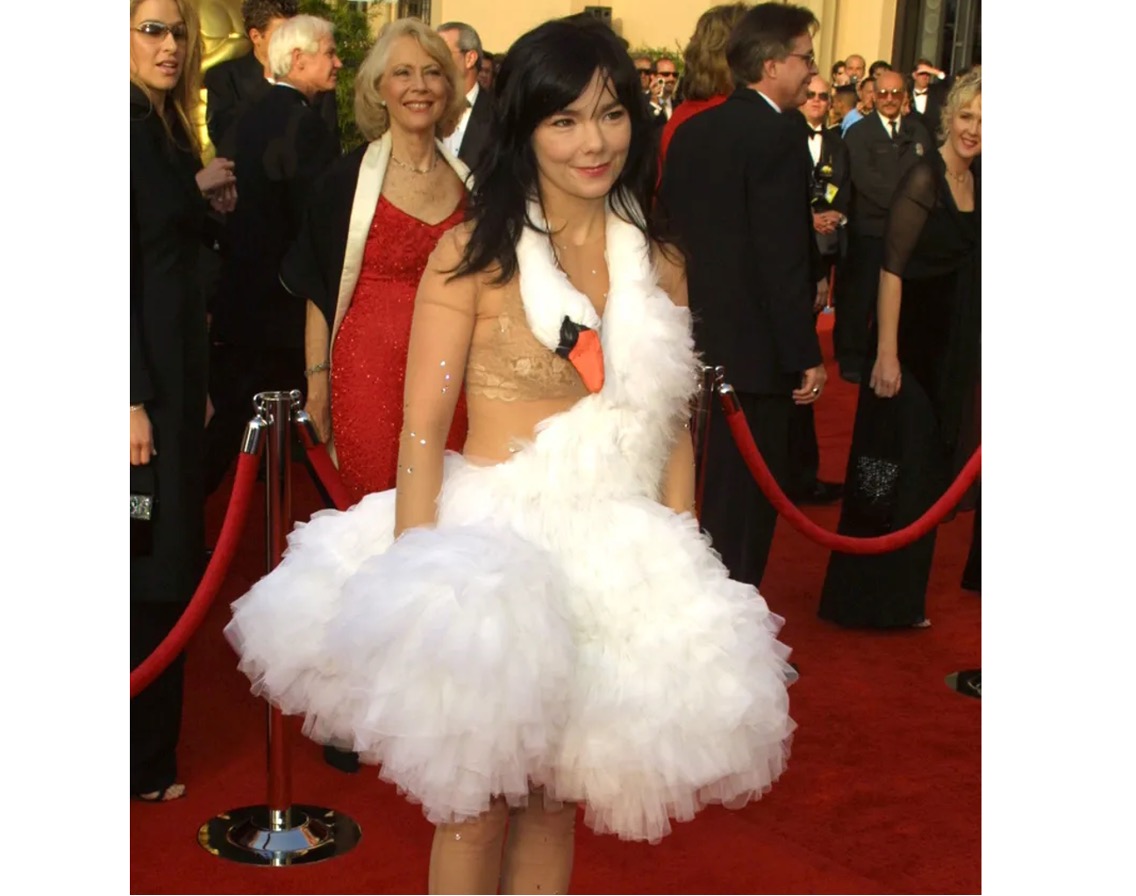 As Bjork walked down the red carpet, she also brought along ostrich eggs (as you do when you're dressed as a swan) and dropped them strategically on the floor. Bodyguards, however, didn't get the artistic element, so they kept picking them up and returning them to Bjork. 
Hi Ex-Husband, How Are You?
For most people, their ex is the last person they want to see at a social gathering. Even if they're on good terms, it's a bit awkward. This is especially true if that social gathering involves having the paparazzi photograph every move you make.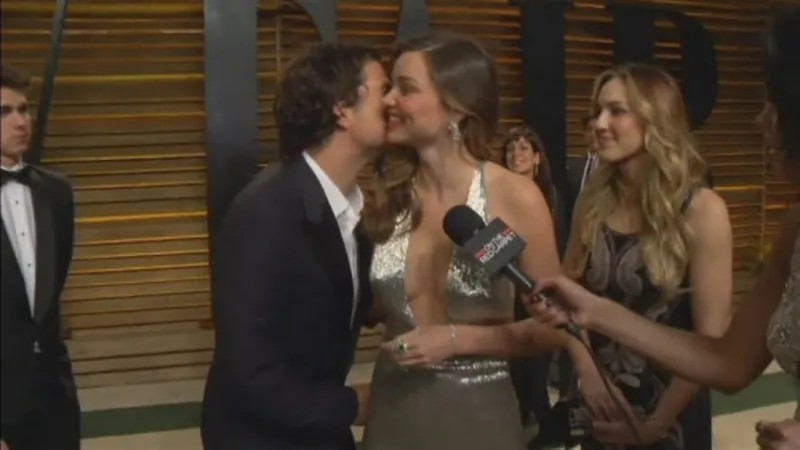 Unfortunately, that uncomfortable experience happened on one red carpet. As the model Miranda Kerr was being interviewed, she took a look behind her and saw Orlando Bloom – her ex-husband. Although they acted cordial with one another, everyone could feel the awkward tension. 
Macy Gray's Album Drops
Although self-promotion is often looked down upon, if you're at a major celebrity event with millions of viewers (and potential fans) watching from home, then why not opt for a bit of self-promotion? That seems to be the practical reasoning behind Macy Gray's dress at the 2001 Video Music Awards.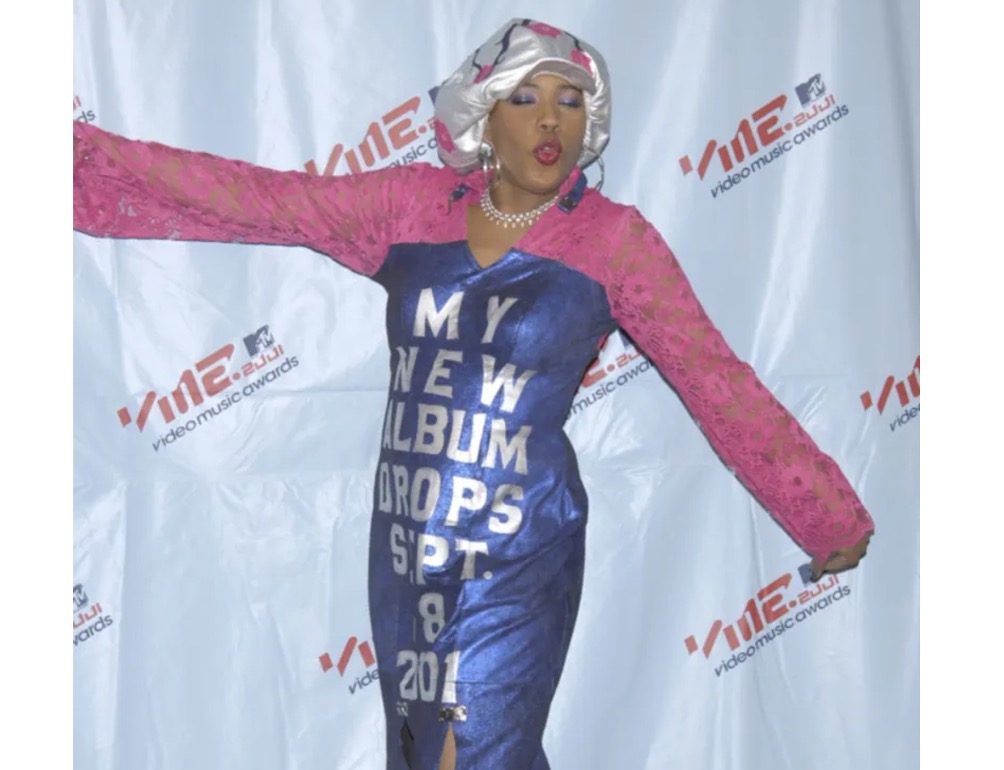 Gray was straight business when it came to the VMAs. While most celebs go to strut their stuff, Gray went to self-promote her album. Although a bit awkward, we hope it sold well. 
Jerry Seinfeld's Not a Hugger
Comedian Jerry Seinfeld and singer Kesha were both at "A Night of Laughter and Song" hosted by the David Lynch Foundation. Kesha was in a friendly move, so she walked over to Seinfeld and asked for a hug. He declined.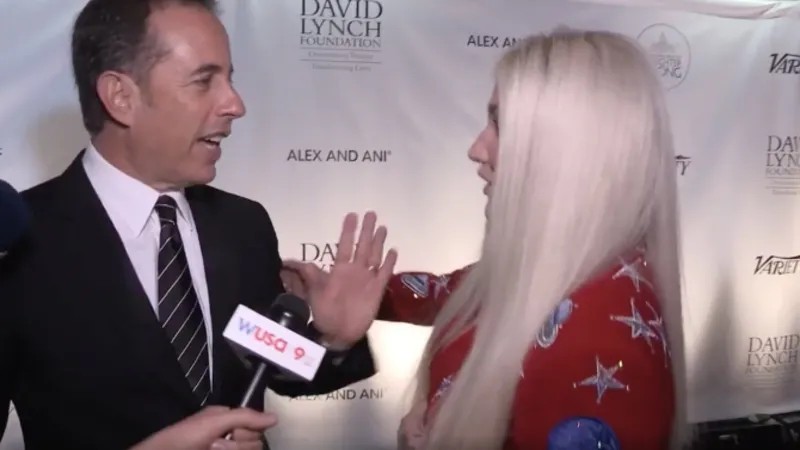 When she asked again – "just as a little one?" – he declined again. It made for some awkward tension, no doubt. It turns out that Seinfeld isn't up to date with contemporary music and didn't know who she was. After a reporter explained, he wished her well.
Emilia Clarke Is Awkwardly Told to Leave
Entertainment Tonight reporter Giuliana Rancic interviewed the Game of Thrones actor Emilia Clarke at the 2016 Emmys. Halfway through that interview, however, she saw model Heidi Klum coming her way. She ended Clarke's interview on the spot. "You can go," Rancic said.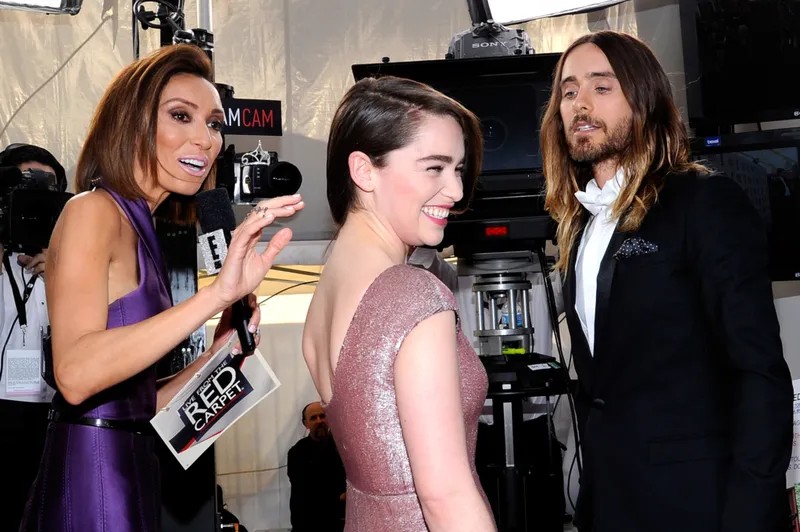 The only problem was Emilia Clarke didn't hear her well or understand the abrupt switch, so she stayed in place for a while. Rancic firmly repeated "You can go" and, although it was relatively polite, it left an awkward tension in the room. 
Debra Messing Calls Out E!
At the 2018 Golden Globes, actress Debra Messing was being interviewed by Entertainment Tonight reporter Giuliana Rancic (the same one from above). During that time, Messing castigated the E! Network for unfair labor practices. It turns out they weren't paying their female co-hosts as much as their male co-hosts.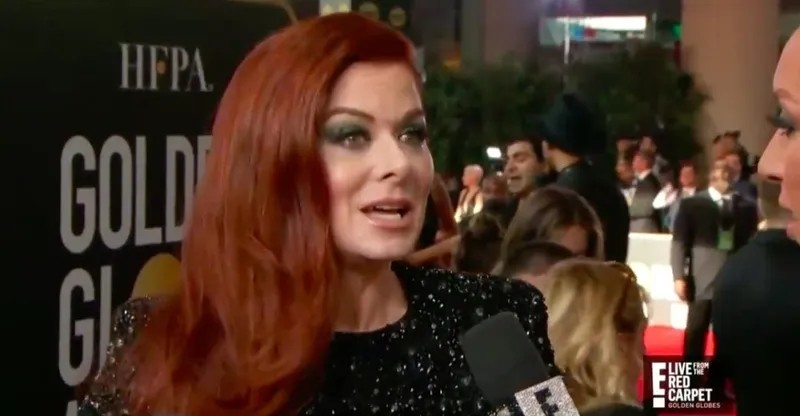 Messing was talking about the resignation of Catt Sadler. After finding out that Jason Kennedy, Sadler's male co-host, was raking in double her salary for the same job, Sadler decided to quit. 
When You Forget to Do the Research
Step one in journalism is to do the research. For entertainment reporters that means knowing who all the celebrities are and what they've done. If you forget to do that, it might lead to an awkward encounter – like the one between reporter Giuliana Rancic and actor and writer Issa Rae at the 2018 Golden Globes.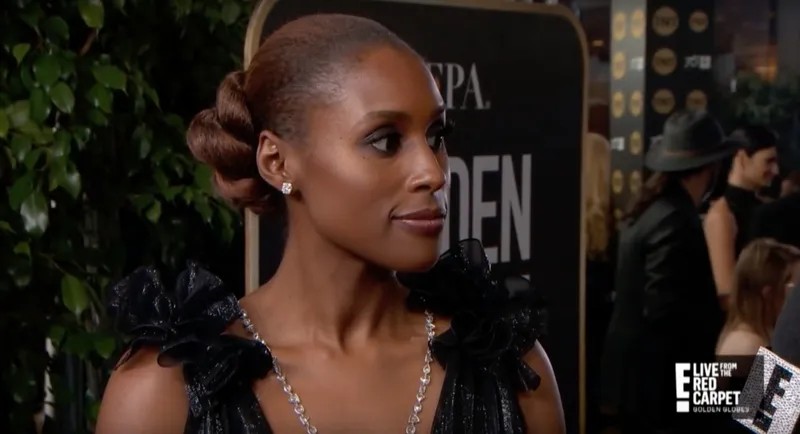 Rancic asked Rae what she would like to call her memoir. The only problem was Rae's memoir, The Misadventures of an Awkward Black Girl, came out in 2015.
Mayim Bialik Is Not a Dummy
Like the post above, this awkward moment can also be filed under the category "do the research". When a journalist was interviewing The Big Bang Theory actor Mayim Bialik at the 2014 SAG Awards, he asked her how many people thought she could "solve calculus at the drop of a hat?"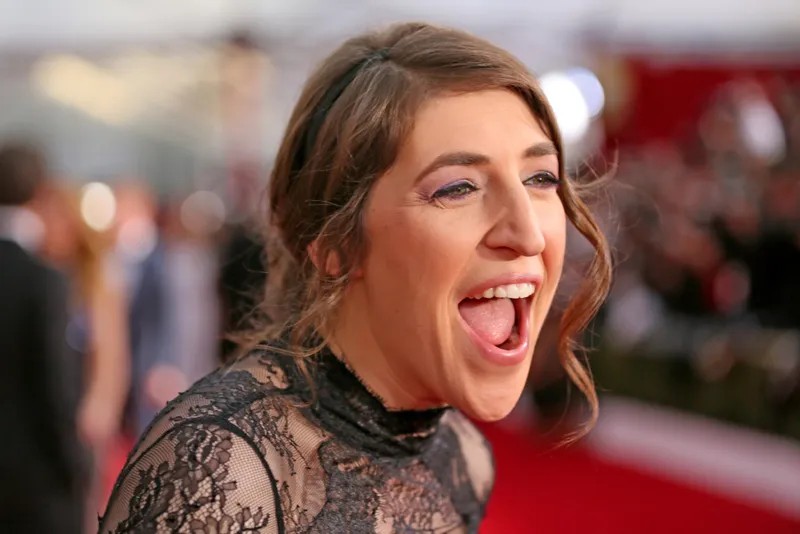 The assumption was that Bialik was a dummy despite being a genius on the hit TV show. Unfortunately for the reporter, Bialik is a neuroscientist in real life who knows calculus quite well. 
An Awkward Mother-Daughter Moment
When actor Melanie Griffith was asked if she had seen Fifty Shades of Grey, she answered (repeatedly) that she didn't need to. For those who don't know Griffith well, her daughter, actor Dakota Johnson, was the star in the infamous erotic film that took the world by storm.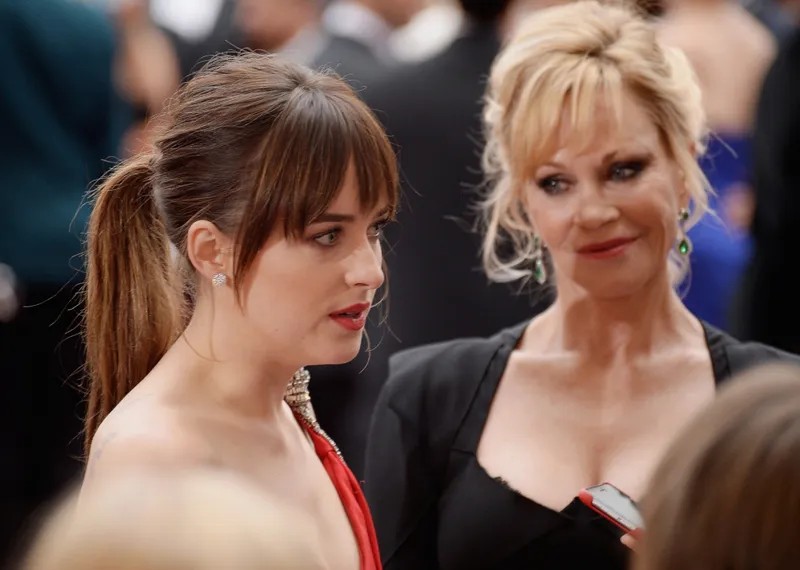 Since her daughter was nearby, she scolded her mom in an awkward (and relatable) mother-daughter moment. "Alright, you don't have to see it!" she yelled. This moment of red carpet family drama spawned countless internet memes.
Clooney Cheers for Clooney
When you hit the level of A-List Hollywood Elite, people get a little crazy when they see you in public. To be honest, "a little crazy" is an understatement – they yell, scream, and crowd around. Although it might be annoying at times, for most A-list celebs, it's in the job description.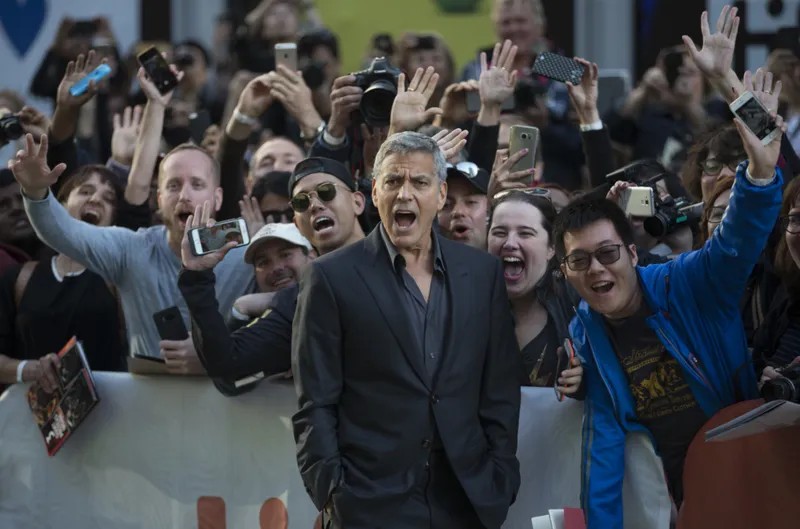 There are a few tactics for dealing with hordes of adoring fans screaming at you. The tactic that George Clooney chose here was to join the fans and scream along. 
Handcuffs for Hugh Grant
In 2007 while at the premiere of Music and Lyrics, actor Hugh Grant found out the lengths that adoring fans would go to be close to him. He found that out thanks to Cielke Sijben, who handcuffed herself to him.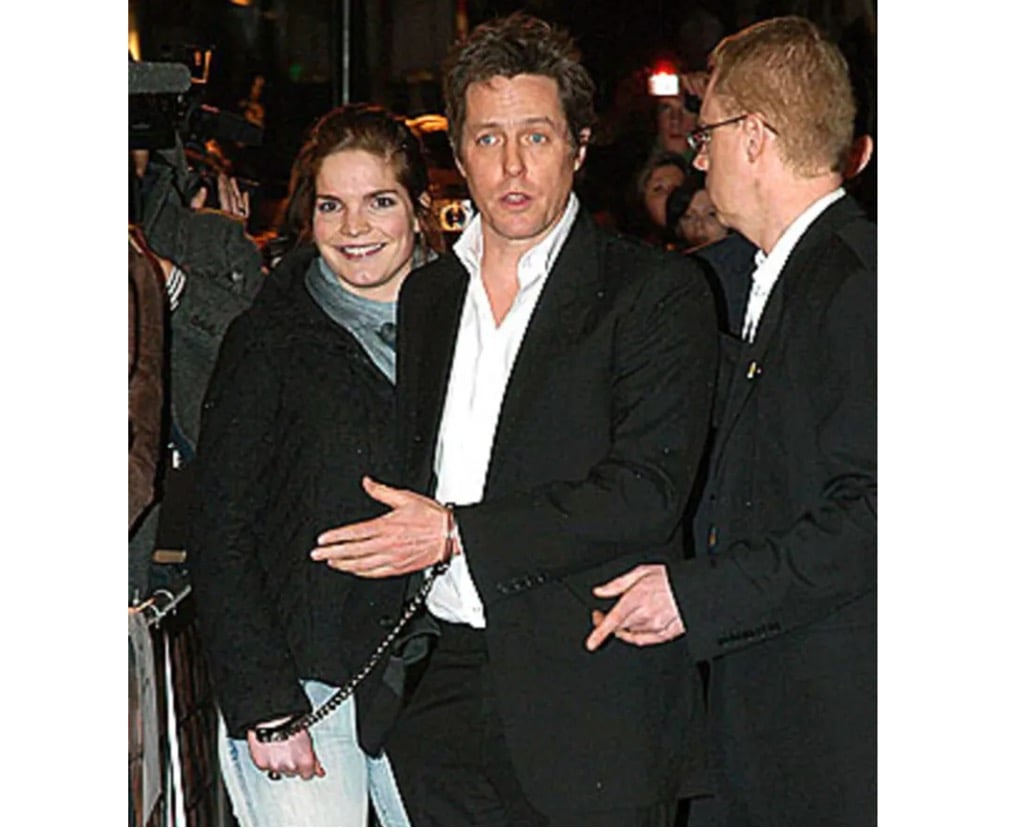 Once handcuffed, there was little that Grant could do except wait for firefighters to free him from the obsessed fan. So, in the meantime, Grant carried on with the interviews, trying to act like Sijben wasn't handcuffed to him.
Annalynne McCord Takes a Fall
When you think of "comfortable shoes", the word "heels" rarely (if ever) comes to mind. That's because, in fact, they're one of the most uncomfortable kinds of footwear out there. Beverly Hills, 90210 star Annalynne McCord found that out the hard way.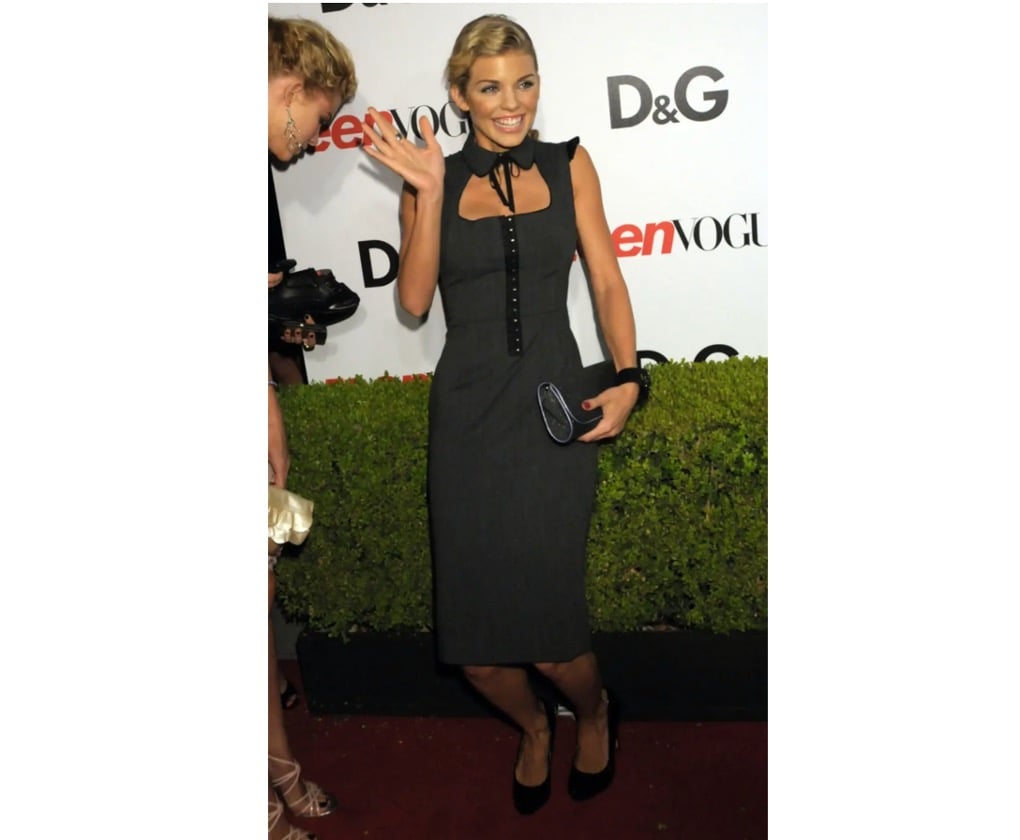 The "hard way" meant falling in front of the paparazzi at the 2009 Teen Vogue Party. Although visibly embarrassed (who wouldn't be), she picked herself back up, plastered on a smile, and pretended as if nothing happened. The cameras kept rolling. 
Justin Timberlake Photobombs Emma Stone
Photobombs are a tried and true method for ruining photos and interviews. Some people find them entertaining, others just plain annoying. Photobombs can be done by your nerdy cousin, a passing stranger, or even a famous celebrity.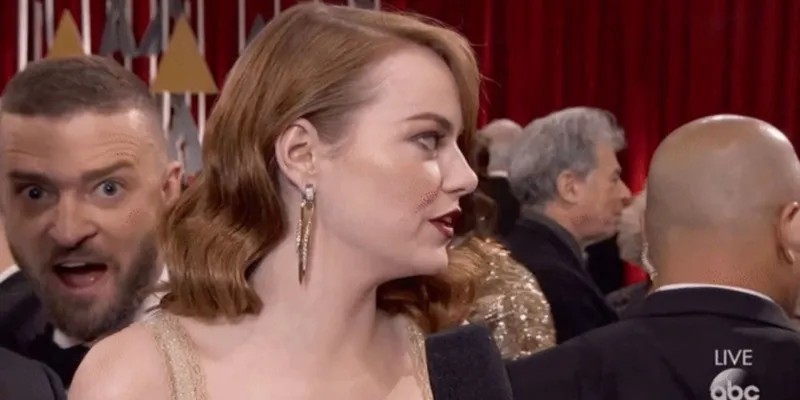 Emma Stone learned this at the 2017 Oscars. While the actress was being interviewed about La La Land, the singer Justin Timberlake was photobombing her from behind. When Stone turned around to find out what was going on, Timberlake made a run for it.
David Oyelowo's Matching Outfit
In the 2014 film Selma, actor David Oyelowo courageously played civil-rights activist Martin Luther King Jr. It was a stellar performance that brought him to the Academy Awards in 2015. While on the red carpet, fans learned that he took fashion just as seriously as he took acting.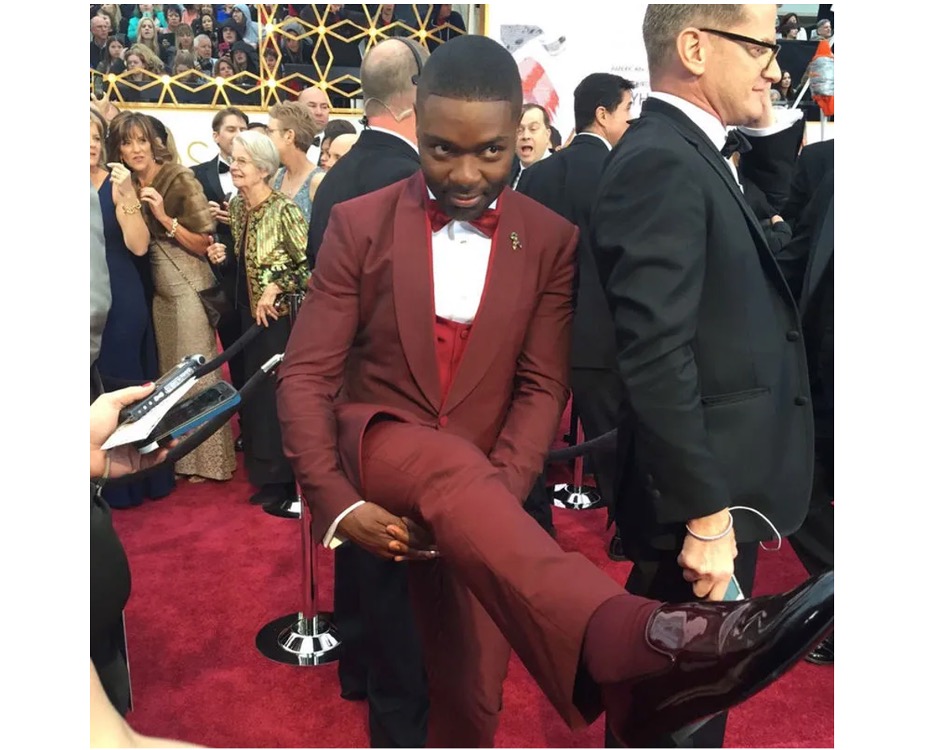 They learned this because he made sure to show off his maroon-colored tux. His bowtie, jacket, shoes, and socks were all the same color – the socks we know because he lifted his leg to show the cameraman.
Noted Climbers Tina Fey and Amy Poehler
Tina Fey and Amy Poehler are on top of the comedy world in large part for their mastery of public mockery. Often that's directed to other public figures (politicians, actors, etc.) but other times it's directed towards themselves.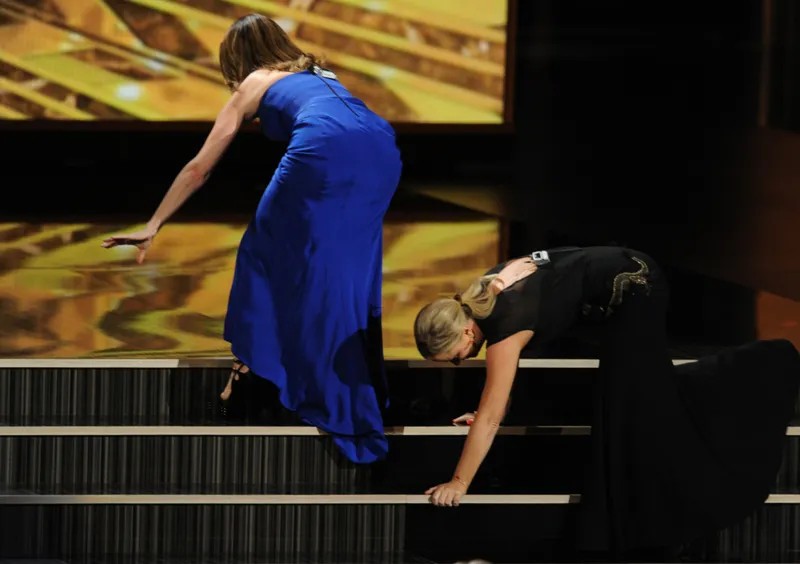 In 2013, the duo were called up to stage – and barely made it. Instead of walking up the half-dozen or so steps, they chose to climb up as if they were on the tail end of a terrible hangover. It left the crowd in stitches.
Virginie Efira's Heel Mishap
Virginie Efira, the stunningly attractive Belgian actress and TV host, was at the 2019 Cannes Film Festival when she knew that something was wrong. She felt a buckle from one of her heels come loose, so she whispered to her partner Niels Schneider, who bent down to secure it in place. Catastrophe avoided.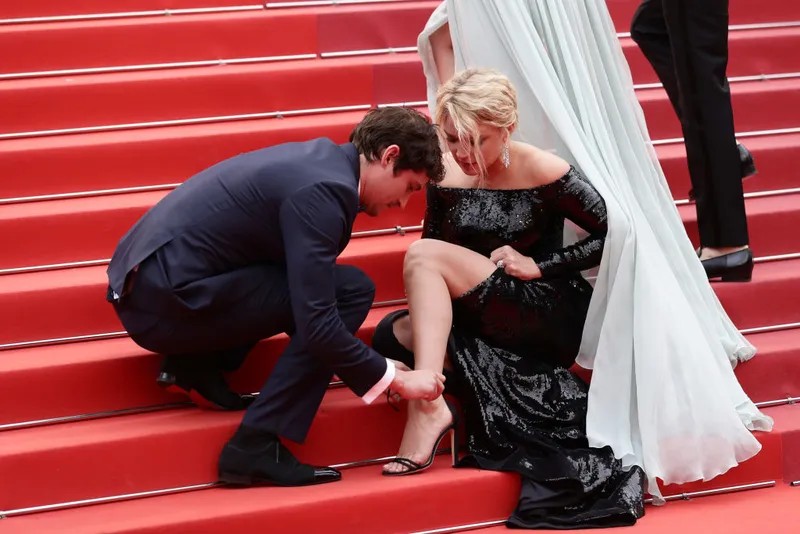 The touching moment was caught on camera. It serves as a reminder that even famous celebrities can make basic wardrobe mistakes, and can fix them with the help of a loving partner. 
Alysia Reiner Shuffles Across the Carpet
Alysia Reiner of Orange Is the New Black and How to Get Away With Murder fame wore a gorgeous red gown at the SAG Awards in 2015. Unfortunately, it fell pretty to a classic fashion faux-pas – too much style, not enough practicality.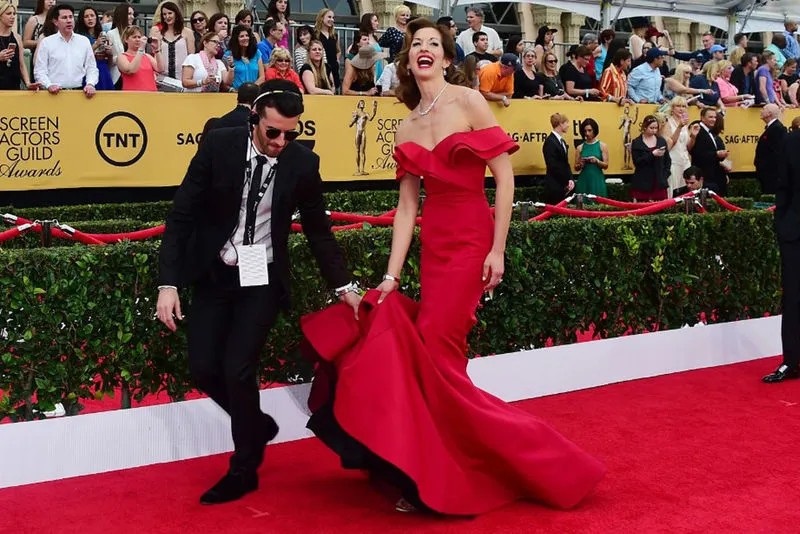 Although stunning, the tight red dress didn't allow her to walk very well. So, she resorted to shuffling awkwardly while trying not to fall. Fortunately, a nearby staff member picked up the excess so she could walk to safety. 
South Park Royalty
Trey Parker and Matt Stone, creators of the legendary and hilarious South Park, were invited to the Oscars in 2000. During the few years before, they developed a loyal fanbase that skyrocketed them to stardom.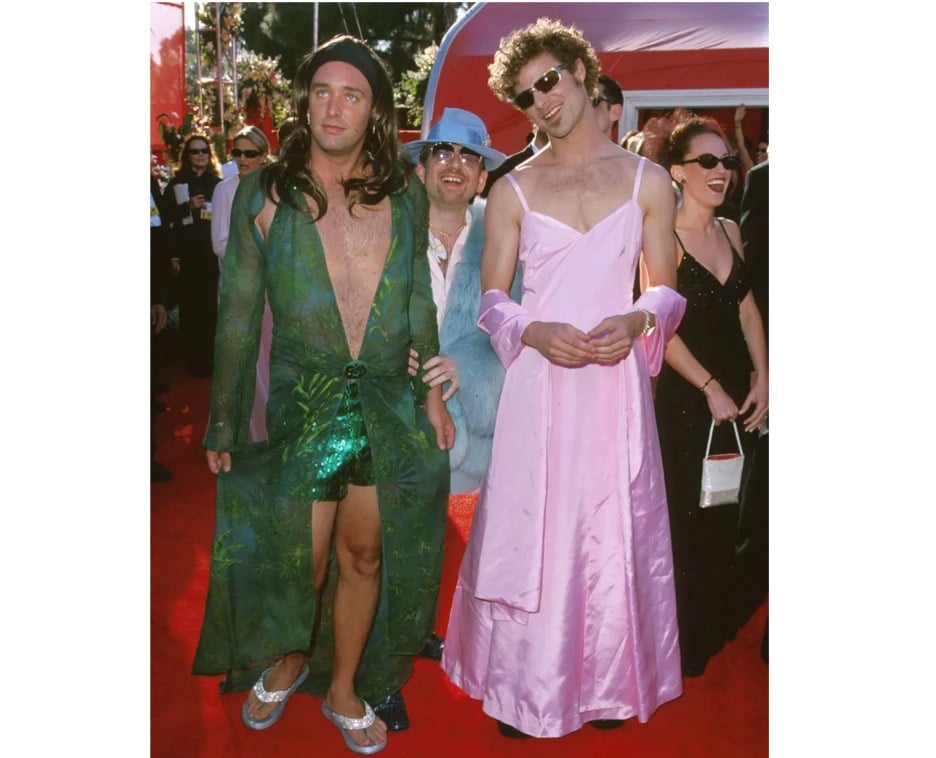 Despite the fame, they aren't the kinds of folks who take themselves too seriously (as anyone who looked at the above picture can tell). Instead of wearing expensive suits from luxury designers, the comedic duo showed up in dresses, wigs, flips flops, and, of course, hairy chests. 
Petra Nemcova Takes a Fall
At the Cannes Film Festival a few years ago, Czech model Petra Nemcova wore a long dress. How long? Well, long enough that she ended up getting caught up in it and tumbling onto the floor. Luckily, she didn't hurt herself and handled the fall with grace.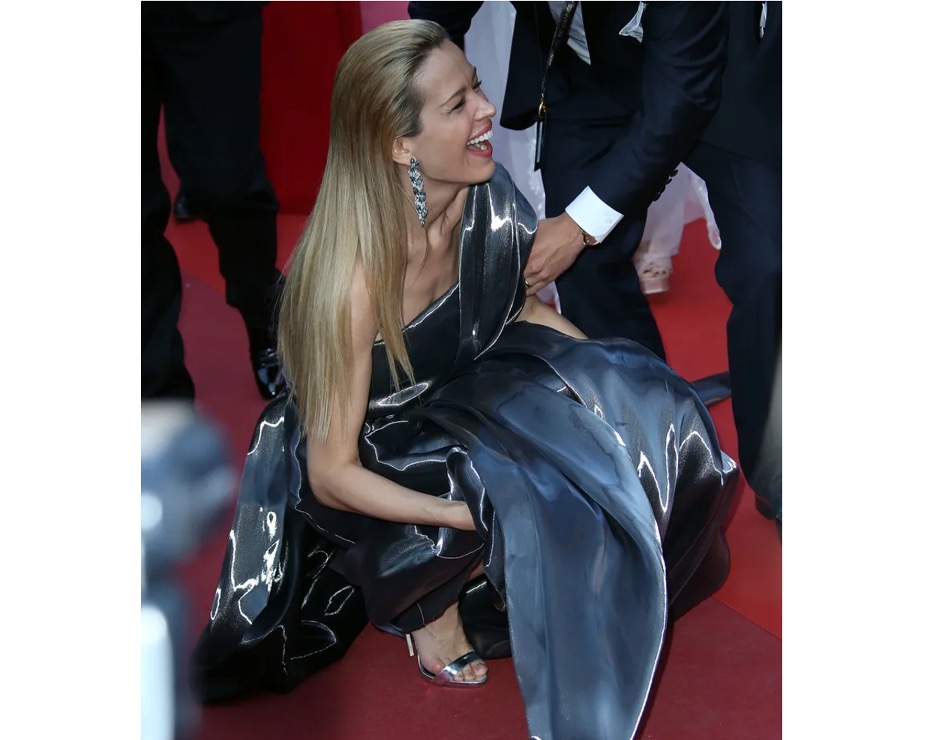 As people were giving her a helping hand, she laughed off the potentially embarrassing guffaw. Perhaps it was her experience as a runway model or just her affable personality, but either way, she handled the fall perfectly.
Kanye Takes the Mic from Taylor Swift
At the MTV Video Music Awards in 2009, the singer Taylor Swift won an award for having the best music video of the year. Swift walked up on stage, held her trophy, and began her acceptance speech. That didn't last long.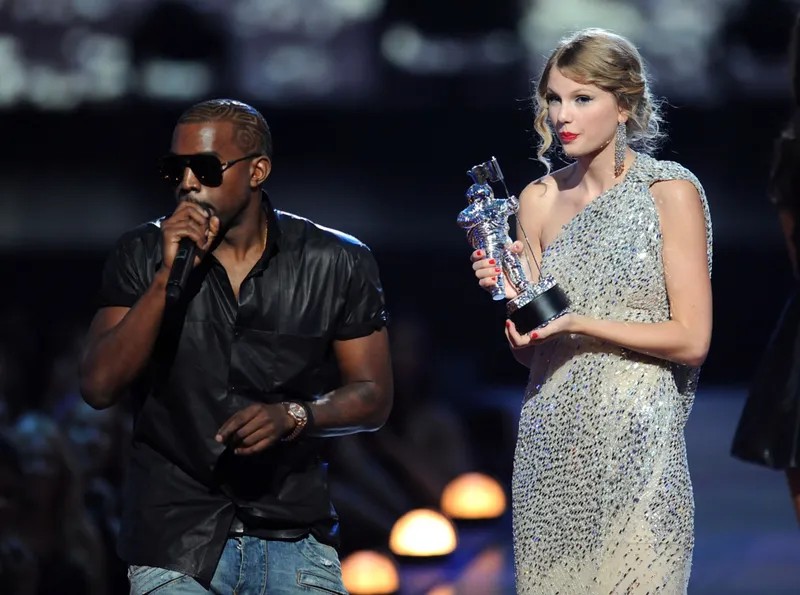 A disgruntled Kanye West decided to walk up on stage, grab the microphone, and give his own speech. Although he said he was happy for her, he also said that Beyonce (who was looking incredibly uncomfortable) should have won.
Jonah Hill and Margot Robbie's Teleprompter Dies
Fresh from the set of The Wolf of Wall Street, actors John Hill and Margot Robbie were invited to the 2014 Golden Globes. They were to present an award together. However, the teleprompter broke just as they were about to do it.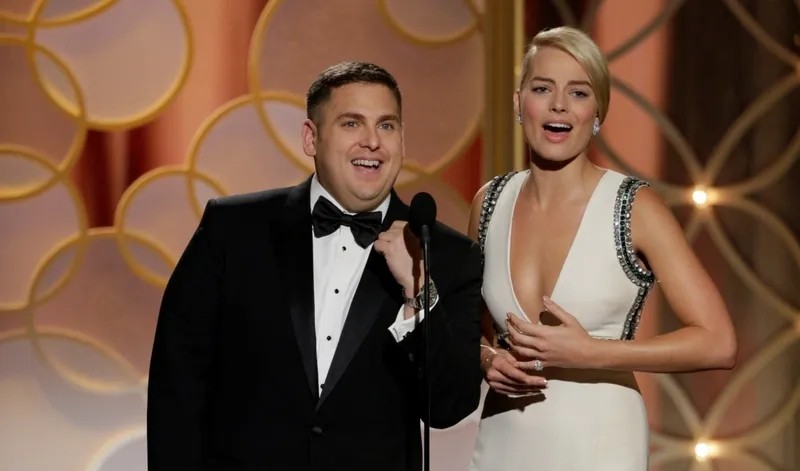 The comedic Jonah chimed in with, "clearly, the wrong words are showing up on the screen." After a small awkward moment – made easier by Jonah's comedic presence and Margot's beauty – a script was brought up for them to read.
Liang Jingke Tumbles on the Red Carpet
The Chinese actress Liang Jingke wore a stunning dress to the 2016 Venice Film Festival. However, just like Alysia Reiner from above, the dress was far too tight and it restricted her ability to walk. That led to a tumble right on the red carpet.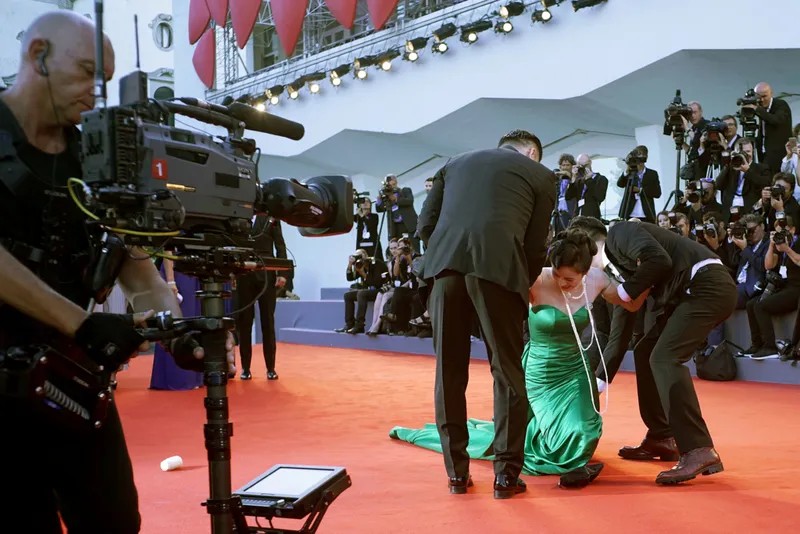 Although Jingke had to struggle a bit before staff noticed, eventually they came to her aid and picked her up while the paparazzi continued to snap photos. Yet another example of why dresses should be practical as well as beautiful.
Jessica Alba Picks Herself Up
Actress Jessica Alba has proven that she's a multi-talented star – alongside acting, she's a successful business owner and mom. That doesn't mean she doesn't make mistakes, though. For example at the 2006 Teen Choice Awards, she took a fall on the red carpet.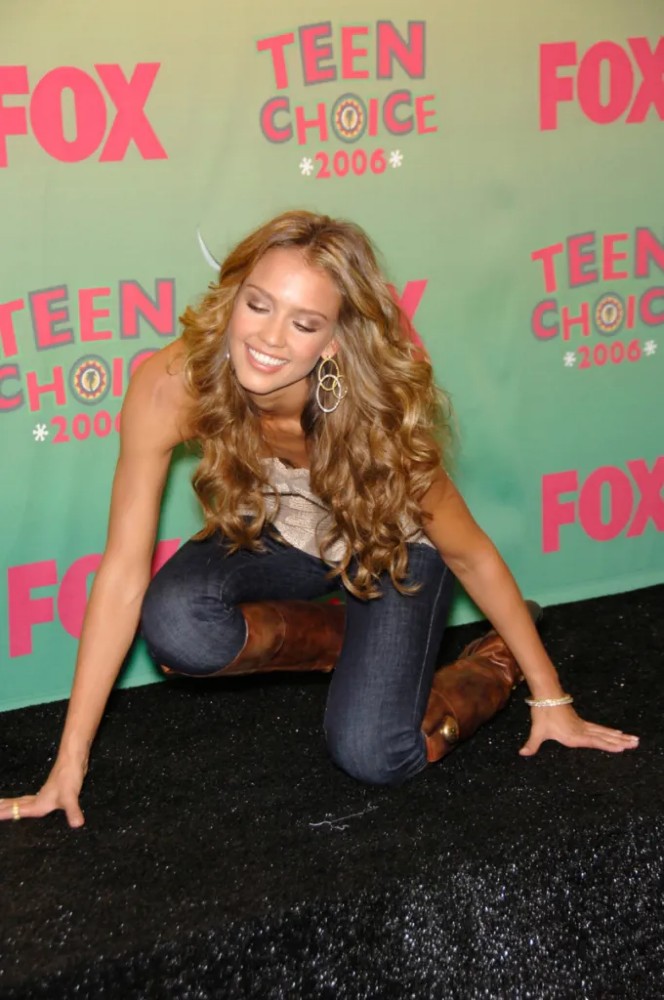 Unlike Alysia Reiner or Liang Jingke above, however, she wasn't wearing a tight-fitting dress that required staff to come to give her a hand. Instead, she was dressed in casual clothes and quickly picked herself up, laughed it off, and walked away. 
Bradley Cooper Gets a Leg Hug
While chatting away with Michael Pena and Mandy Patinkin at the 2014 SAG Awards, Bradley Cooper felt something odd on his lower leg. When he looked down, he saw Ukrainian journalist Vitalii Sediuk grabbing it.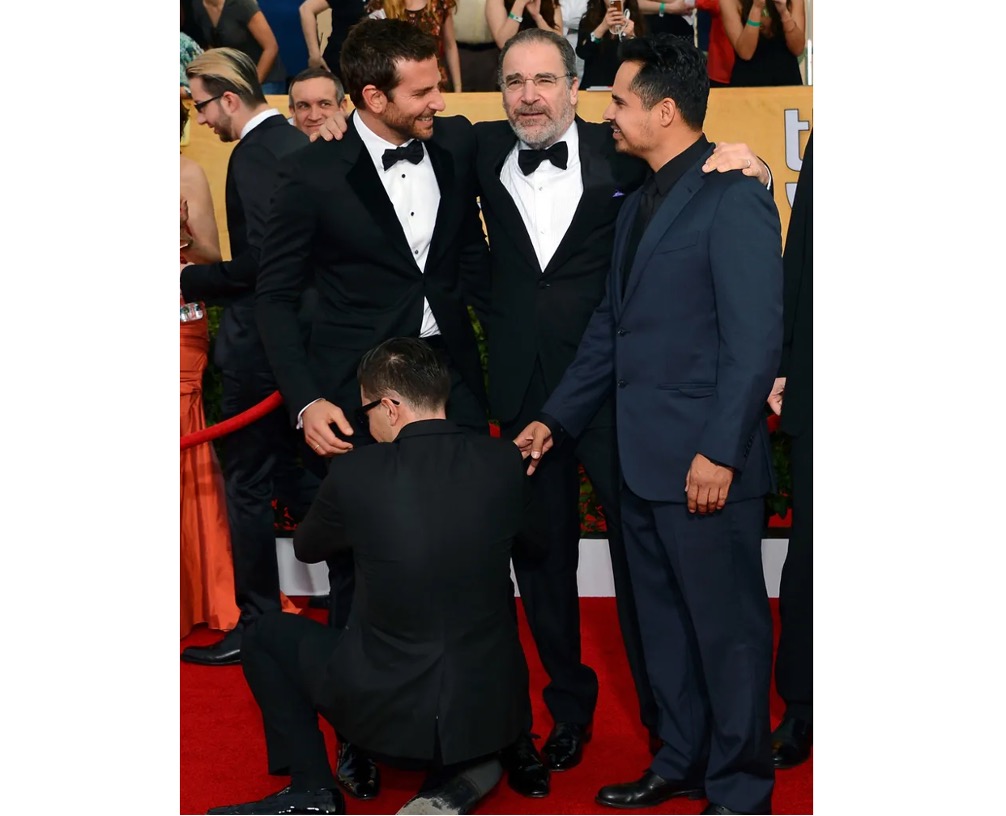 Although it must have been uncomfortable, Cooper looks unfazed. It seems like Sideuk is notorious for these kinds of pranks. Cooper carried on with his conversation, which irked Sideuk a bit because he expected a negative reaction. The real question is, how did Sideuk get there in the first place?
Jennifer Lawrence Hates Aisles
At the 2018 Oscars, actress Jennifer Lawrence finally came to terms with the fact that she doesn't like aisles. They're far too inconvenient and far away. So, instead of walking down them to get to the back of the theater, she decided to walk straight over the seats.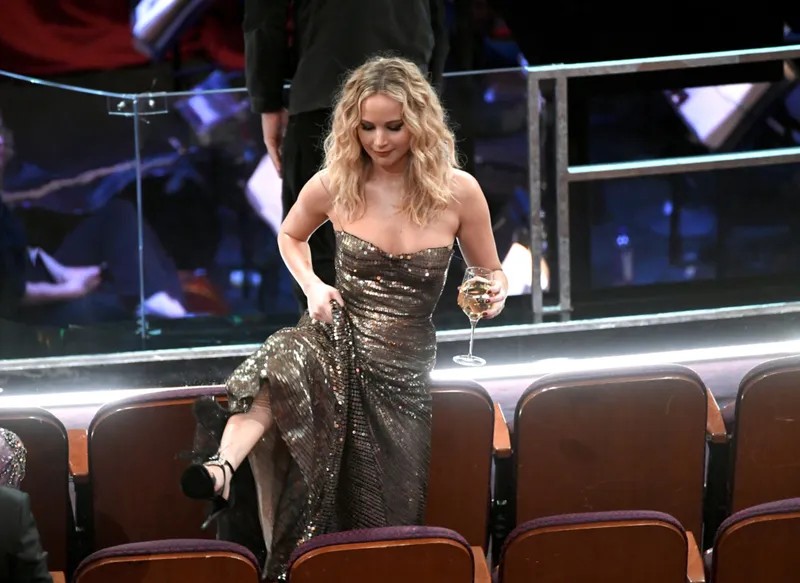 Although we don't know if that was her first or fifth wine glass, regardless, her ability to pull up her luxury dress, walk over the seats, and not spill a drop of wine deserves an Oscar by itself. 
John Travolta Awkwardly Kisses Scarlett Johansson
Although John Travolta has been a Hollywood star for a long time – since his iconic roles in Saturday Night Fever and Grease at least – he doesn't always have the smoothest public appearances. This was made apparent at the 2015 Oscars.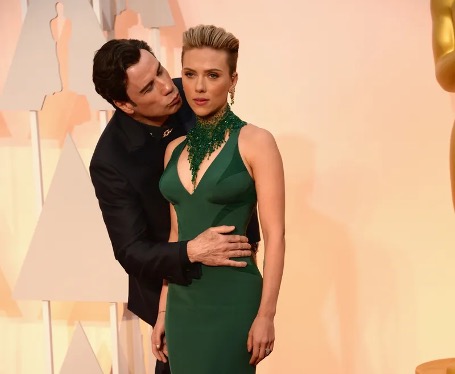 When he saw Scarlett Johansson getting interviewed in the distance, he wanted to say hi. Did he wave or go for the classic friendly hug? No, he gave her an incredibly awkward kiss instead. From the look of it, she was not impressed.
Karolina Kurkova Nearly Chokes from Her Dress
As we've seen from a variety of the posts above, stylish dresses that don't take into account practical issues like, you know, the ability to safely walk across the floor often end in trouble. The picture below is another example, this time from model Karolina Kurkova.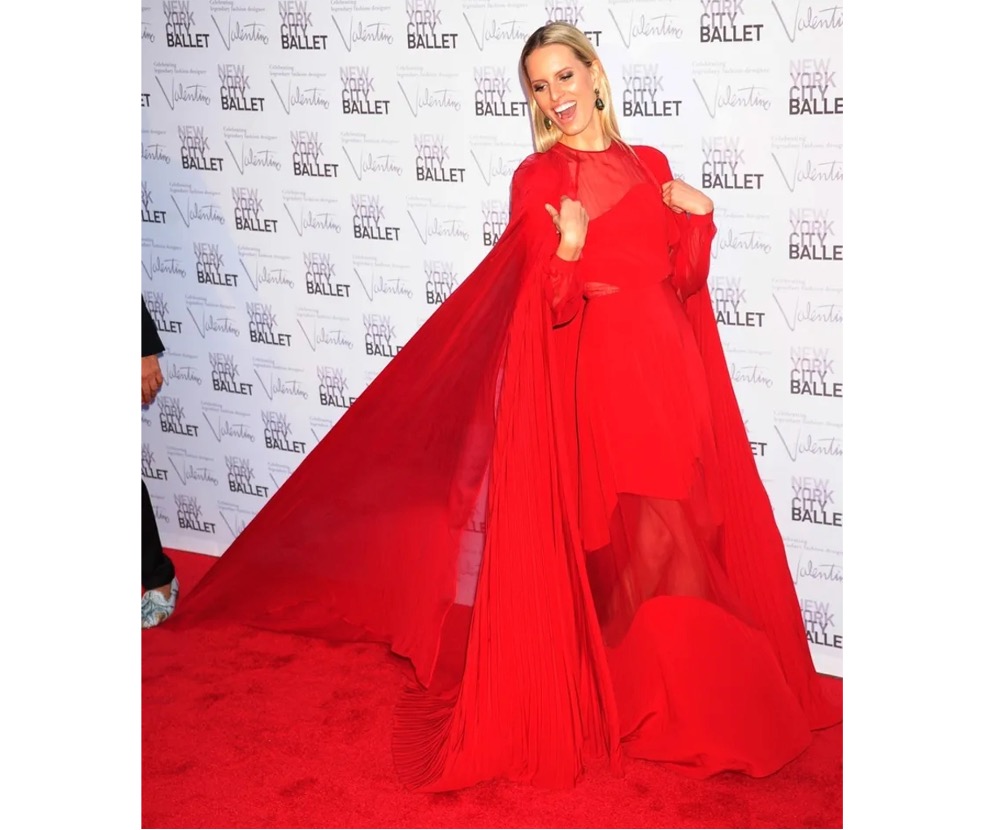 At 2012's New York City Ballet Gala, Kurkova wore a gorgeous (and long) red dress. The long part almost caused her to choke because another attendee accidentally stepped on the end. Luckily it was resolved without disaster. 
Michael Cera Takes a Fall
Actor Michael Cera is not only awkward and funny on screen, he's also awkward and funny in real life. At the 2013 Sundance Film Festival, he bore that out by very slowly falling to the ground.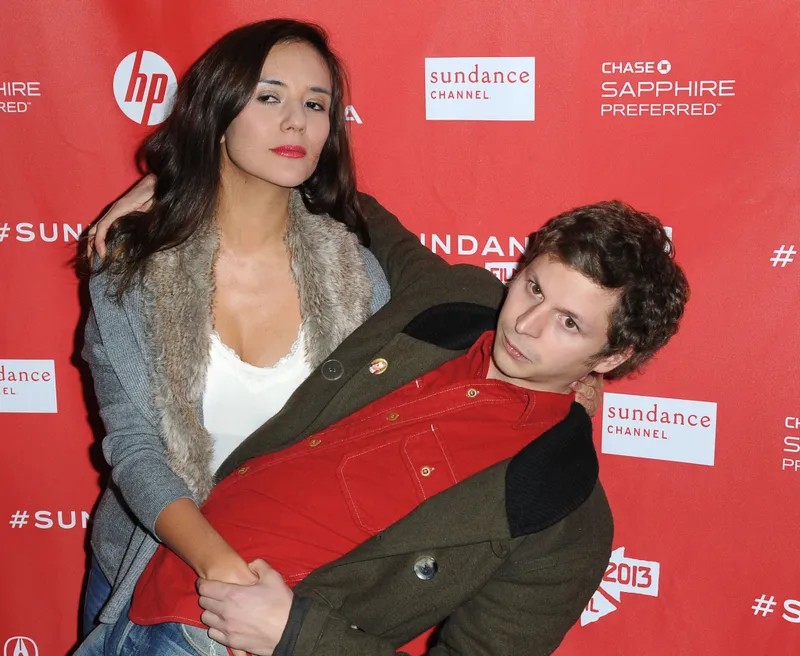 While walking along the carpet, Cera snagged one foot on the other and took a tumble to the floor. Although actress Catalina Sandino tried to help the falling actor, Cera was too far gone. However, the awkward stumble perfectly fits into his on-screen persona. 
Sacha Baron Cohen Annoys Ryan Seacrest
Sacha Baron Cohen is well-known for courting controversy and making people uncomfortable. So, when he showed up to the 2012 Oscars dressed as the dictator from his film The Dictator, it was kind of assumed he'd cause some trouble.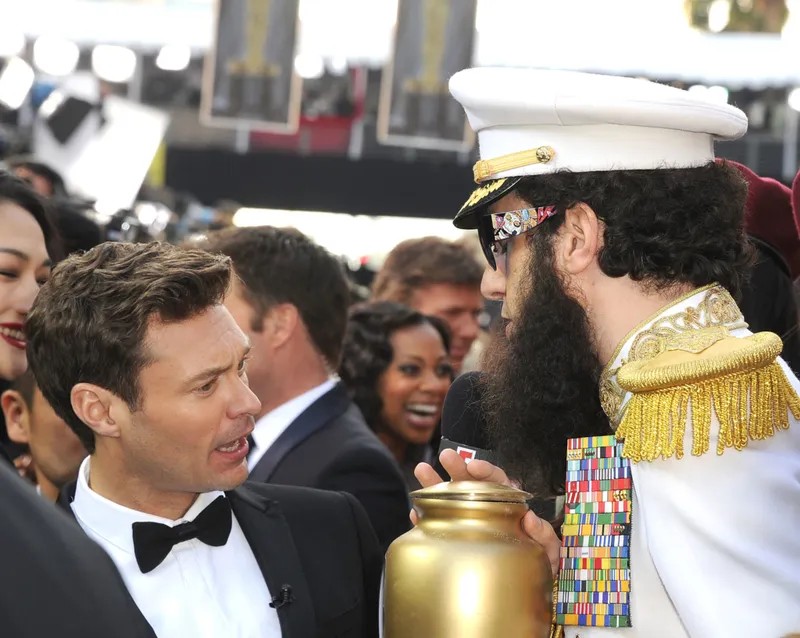 During the pre-show interviews, he was seen spreading the supposed ashes of Kim Jong-Il on the red carpet. Some got on reporter Ryan Seacrest's suit and he was far from happy. That was compounded later on when Cohen crashed Seacrest's interview with Lady Gaga. 
Naomi Watts Tumbles on Stage
When the cast of Alejandro G. Iñarritu's Birdman won an Outstanding Performance award at the 2015 SAG Awards, the entire cast walked on stage to accept it. Everyone made it to the stage one step at a time – everyone but Naomi Watts that is.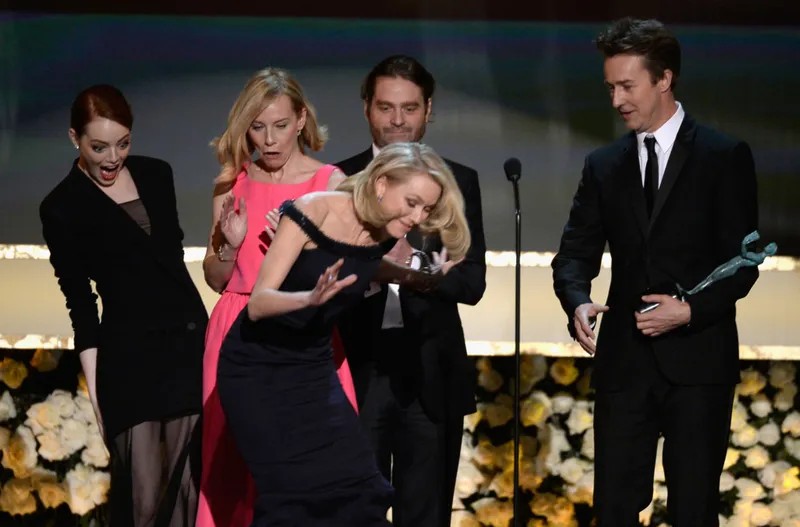 Watts, unfortunately, missed a step and ended up nearly tumbling over. Luckily, she regained balance without hurting herself and carried on with the acceptance speech. However, a memorable photo was snapped of her co-stars reacting to her near tumble.  
Melissa Leo Drops the F-Bomb
At the 2011 Oscars, the actress Melissa Leo was being honored for her role in the 2010 film The Fighter. For her performance as boxer Micky Ward's mother, she won the Best Supporting Actress award. Kirk Douglas presented the award to her.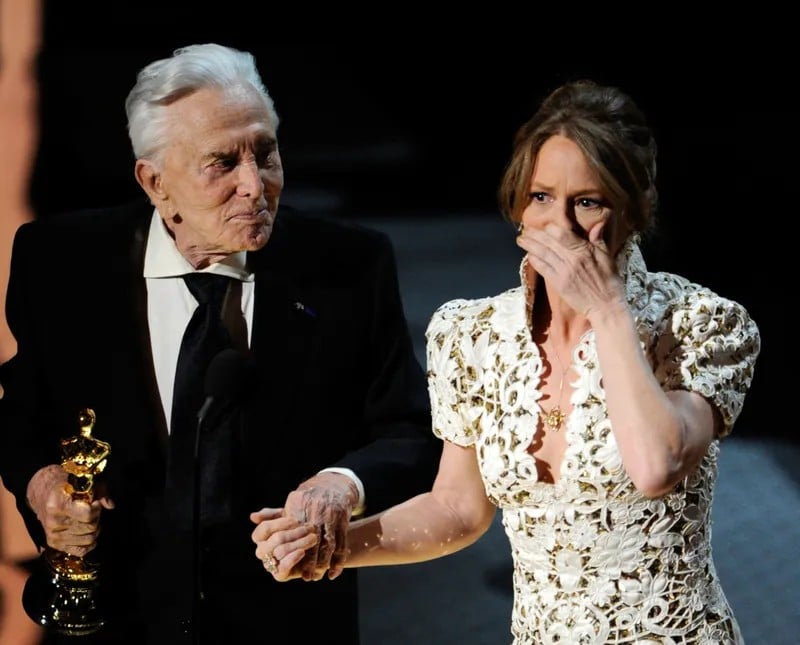 After she came up to accept the award, she gave a speech. During that speech, she dropped a clear as day f-bomb right in the middle. Whoops! As you can tell from the photo above, she was mortified. 
Emma Stone's Awkward Hug
Emma Stone has been a fan favorite since her role as Jules in the 2007 hit Superbad. Since then, she's gone on to other iconic roles like Mia in 2016's La La Land. Her off-screen quirky, awkward persona has also been a fan favorite.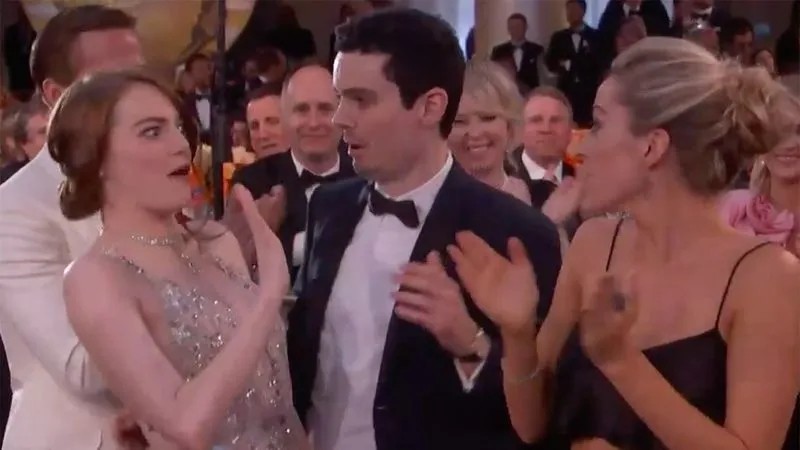 This came on display at the 2016 Oscars. Stone attempted to give the director Damien Chazelle a hug while he was in the middle of trying to kiss his girlfriend. It made for an awkward trio that will go down in Oscar history.
Jennifer Garner's Heel Gets Caught in Her Dress
Although you might assume that walking on stage to present or accept an award is a relatively straightforward process, you'd be surprised at how many people mess it up – Naomi Watts missed a step, Melissa Leo dropped the f-bomb, and Jennifer Garner almost fell.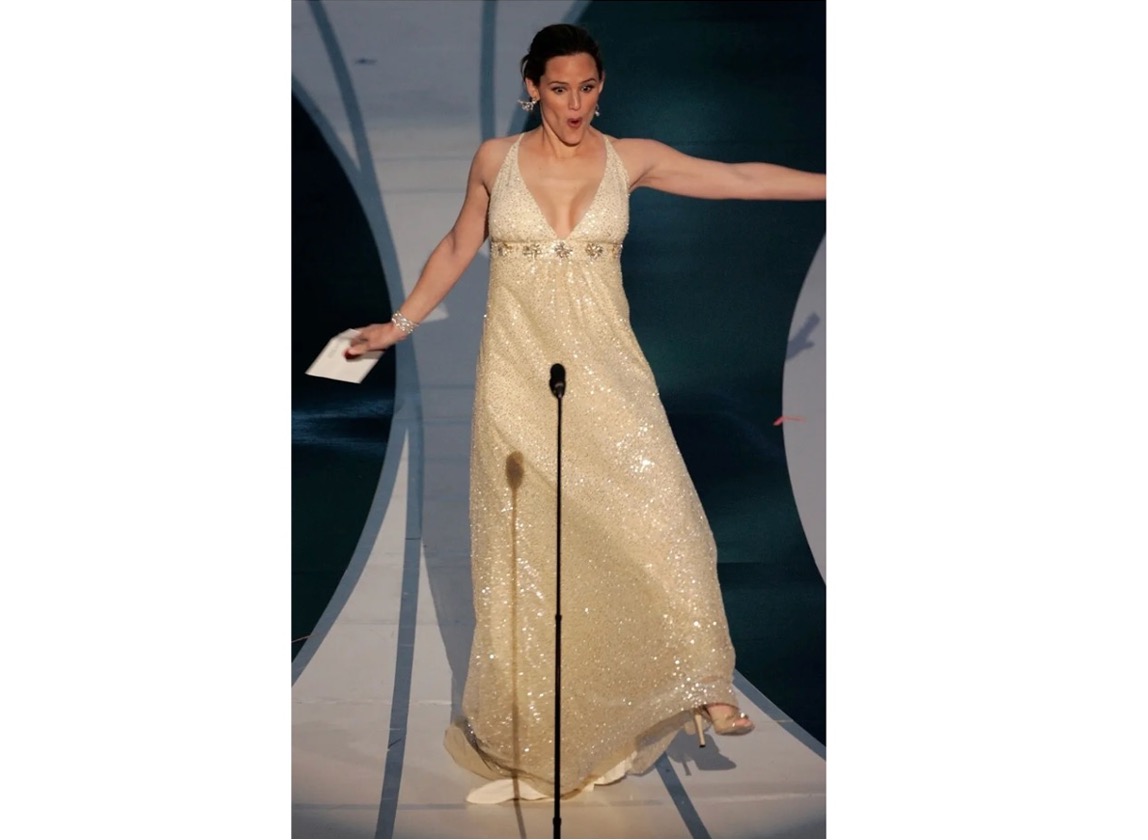 At the 2006 Oscar, Garner was set to announce the Best Soundtrack Oscar. While walking out to the podium, her heel got caught in her dress and she nearly fell. After regaining balance, she laughed it off and announced the winner.
Katherine Heigel's Wardrobe Malfunction
At the 2010 Las Vegas ShoWest convention, actress Katherine Heigl had a major wardrobe malfunction. While standing at the podium to accept her award for Female Star of the Year, the snap on her dress snapped right off.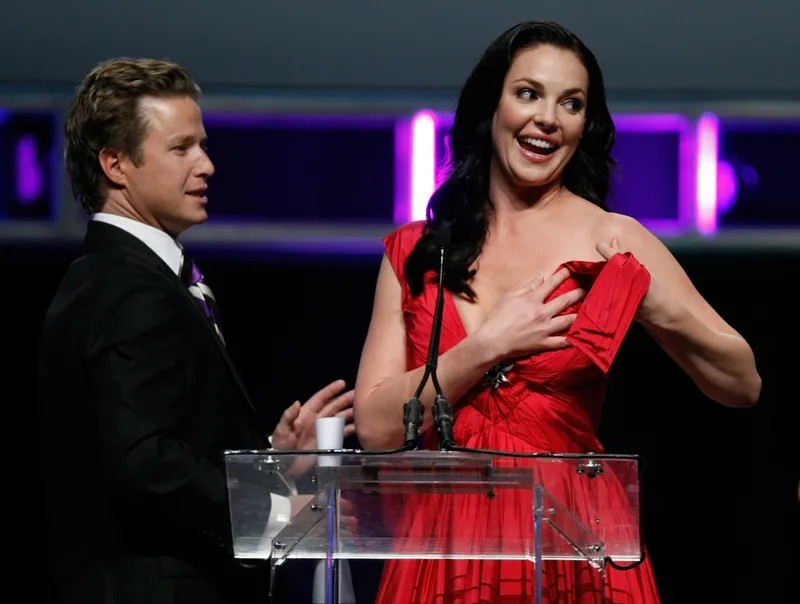 Luckily, she felt it go and caught it in time before the wardrobe malfunction could turn into a larger scandal. She diffused the incident with her sense of humor and carried on with her acceptance speech. Now that's how you deal with potential embarrassment. 
John Travolta's Awkward Caress
As we saw from his uncomfortable red carpet kiss with Scarlett Johansson, John Travolta isn't very suave when it comes to public appearances – this despite being a Hollywood star since the 1970s! This was further emphasized to anyone who saw the 2015 Oscars.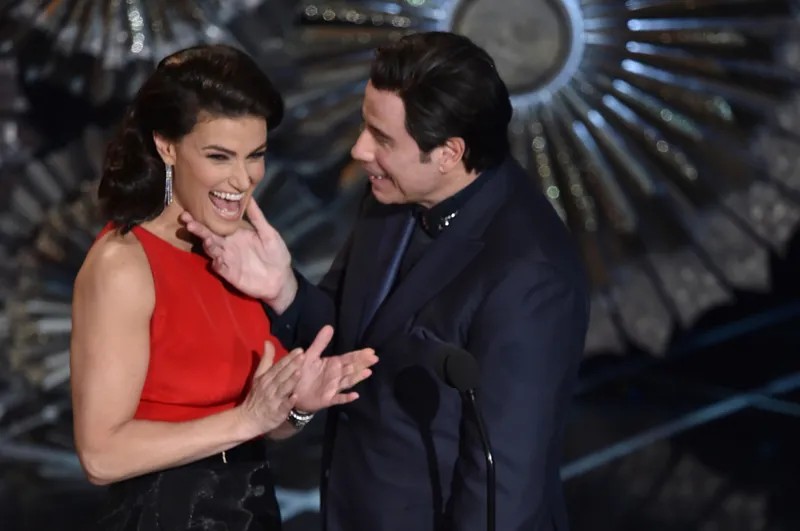 While on stage with actress Idina Menzel, Travolta got way too close for comfort. Menzel tried to brush off this invasion of personal space with a smile and a laugh, but it was clear that she was very uncomfortable. And let's not forget the way he mispronounced the poor actress and singer's name.
Jon Hamm Can't Jump
Jon Hamm's performance as Don Draper in the hit TV series Mad Men has won him a lot of love. So much so that his role as Draper won him the Best Actor in a Drama Series award at the 2015 Emmys.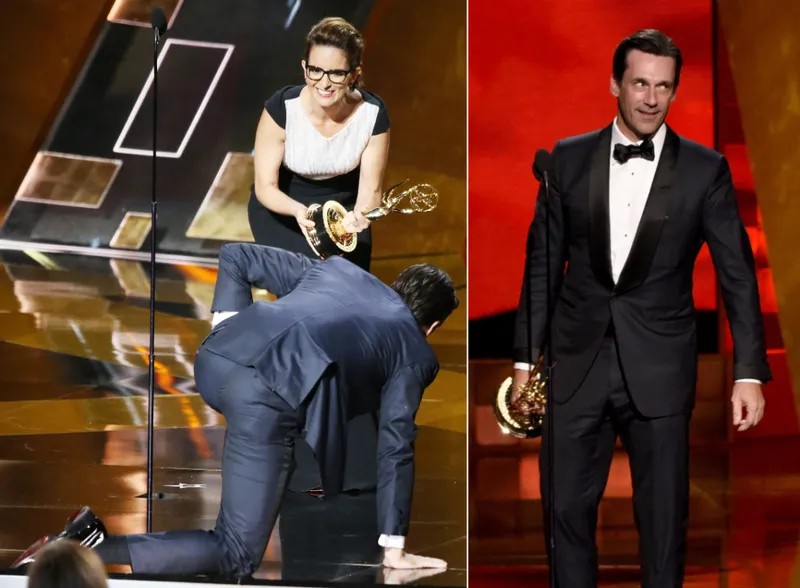 Fittingly enough, he brought a little drama to his acceptance speech. Rather than calmly walking up the stairs, the athletic-minded Hamm thought he'd jump over them. That didn't work out too well – he tripped, picked himself up, and then awkwardly accepted the award.