Honoring Don Knotts For The Iconic Legacy He Left Behind
Remembering the legend Don Knotts
Many people remember Jesse Donald Knotts (famously as Don Knotts) as a great comedy legend. He was famous for his role in the Andy Griffith Show, where he acted as Deputy Sheriff Barney Fife, a role that saw him win five Emmy Awards. You may also remember him as Ralph Furley in the 1979 to 1984 film Three's Company.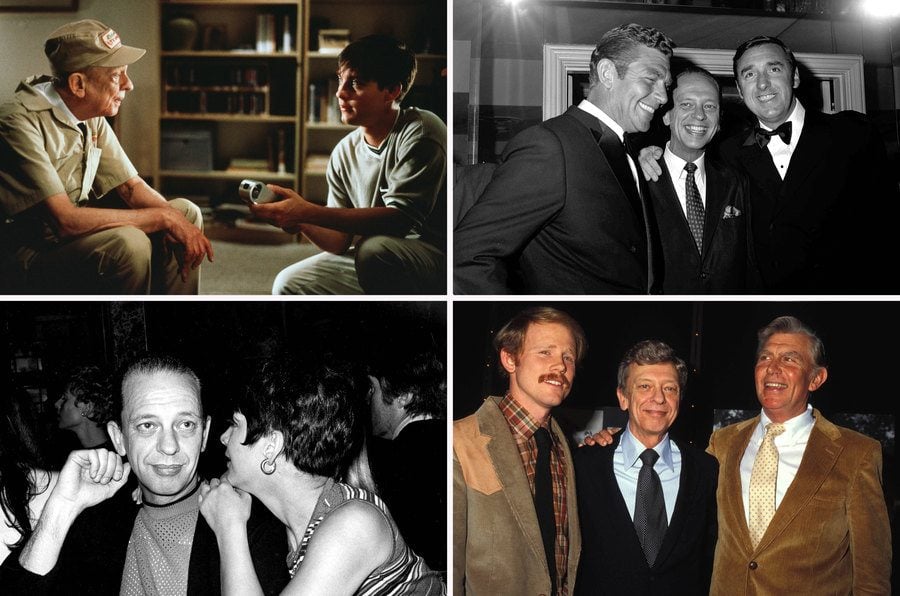 Most people remember him because of his high-strung characters as well as his high-pitched voice. However, despite his popularity, Knotts kept his life private, and most things about his past were revealed after his death in 2006. Read on to understand the progression of his legendary life.
A troubled and tragic childhood
Born on July 1924 in Morgantown, West Virginia, Don Knotts was the youngest of four sons, born by a 40 years old mother and a mentally ill father who died of a nervous breakdown when Don was born.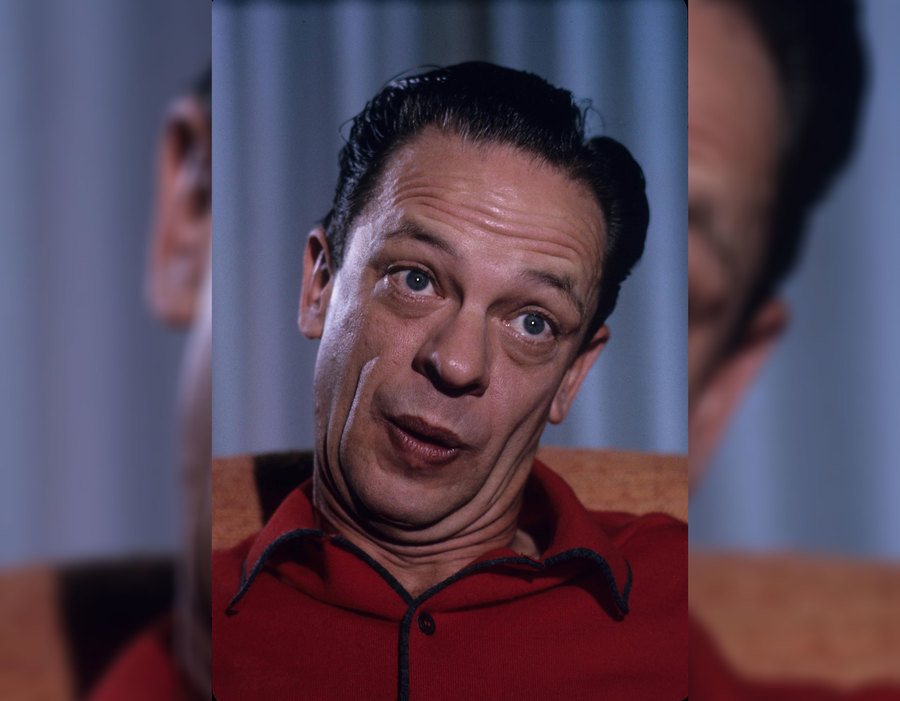 Suffering from schizophrenia and alcoholism, Knott's father is said to have been violent towards Young Don, an experience that made him turn inwards and be defensive. Knott's eldest brother Earl also died of pneumonia when Knotts was only 13 years old. These were tragic events that significantly affected his childhood.
He rose from grass to grace.
Did you know the legendary comedian Don was a chicken plucker and a professional juggler before he found fame? Yes, he was removing feathers from dead chicken for sale! Just like any other celebrity, you can say he started from the bottom, and many of his hustles were strange.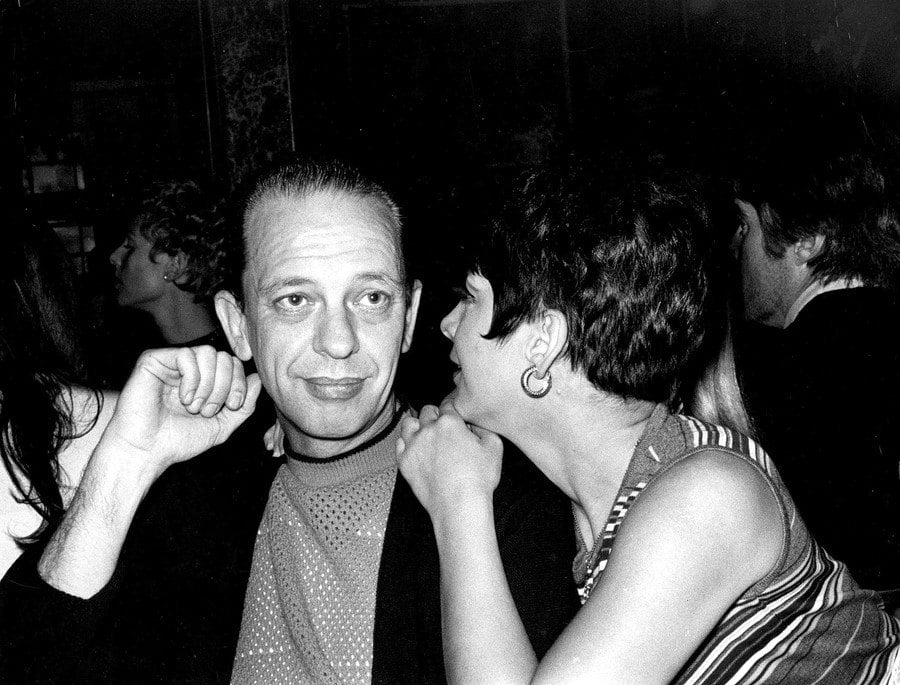 He also explored the field of ventriloquism, where he performed on stage with his famous doll Danny "Hooch" Matador, for several years. Sadly. Danny was tossed into the pacific during a military event overseas when Knotts decided to quit his role as a ventriloquist. Surely, he had no idea of the grace awaiting him later on in life as a comedian actor.
His role in the military
Upon his shocking death at the age of 81, there were many rumors about his life in the military. One of the famous myths was that Don served in the United States Marine Corps, where he was a mean drill sergeant. Does this sound like Don, really?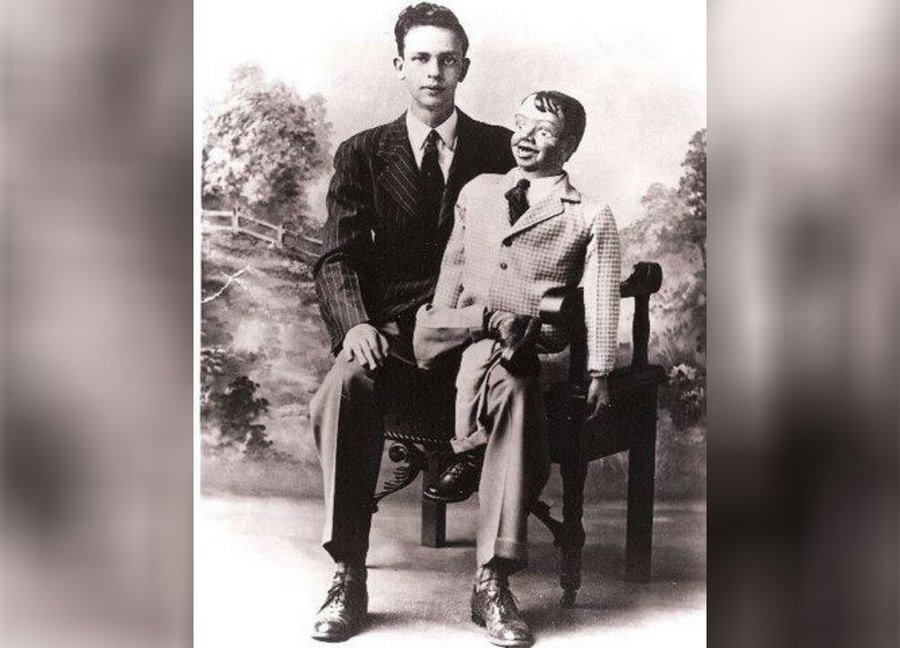 The actual truth is that Don served honorably in the US Army from June 21, 1943, to January 6, 1946, where he rose to be Technician Grade 5, a rank equivalent to a corporal today. But he was always an entertainer.
He was a celebrated military man
Don Knotts was played a significant role in the military. He was not a war veteran or the best sniper, but he brought smiles to the soldiers' faces, which they enjoyed and appreciated. It was something they needed as soldiers, especially during those war times.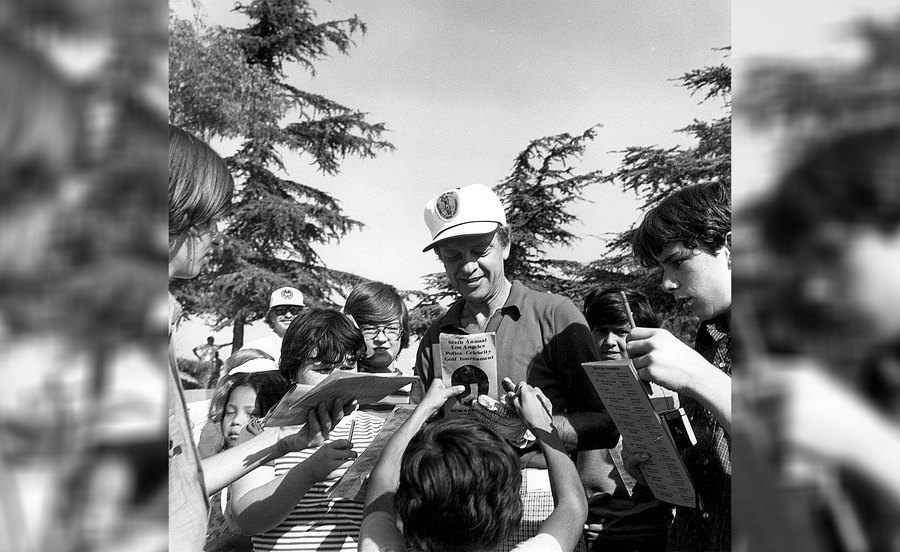 He was awarded several medals during his service, including Asiatic-Pacific Campaign Medal, World War II Victory Medal, a marksmanship badge, and Honorable Service Lapel Button. He was great!
From a soldier to a rising star
After leaving the military, Knotts returned to America, where he landed his first acting job in the TV soap opera Search for Tomorrow, where he played the character Wilbur Peterson from 1953 to 1955. Although this was his first big break in acting, he decided to leave the drama genre for comedy mentioning that comedy was his first serious professional role.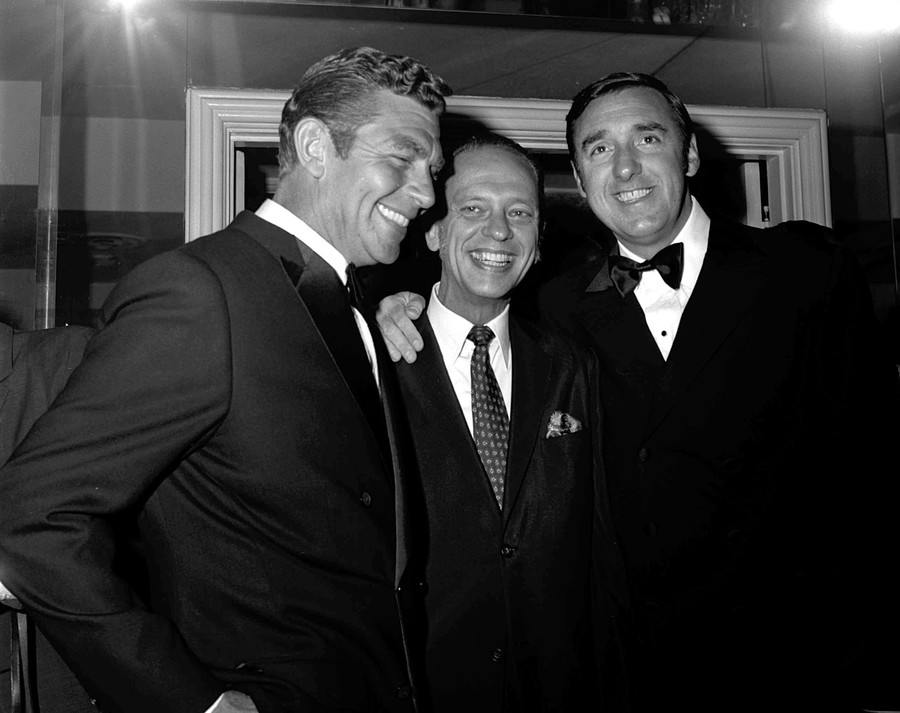 Knotts's appearance on Steve Allen's television show launched his career. He remained with the Allen program all through in 1959 and 1960 seasons before starting his role in The Andy Griffith Show.
He was almost fired from The Andy Griffith Show
Did you know that this urban legend almost lost his legendary role as Barney Fife after only one episode? Well, it was because of a petty mistake. His crime was failing to sign his acting contract.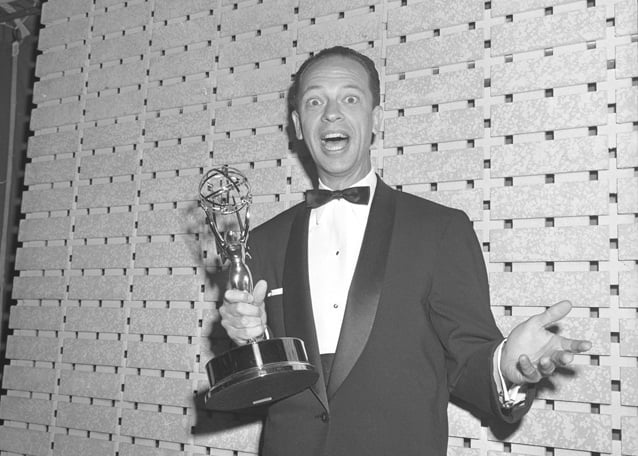 The single thing that saved him was his talent noticed by the show's producer, who was impressed by his incredible on-screen chemistry with Griffith. Apart from Barney Fife, Don was able to play other roles including the deputy, as well as the Sheriff's cousin at the beginning of the show.
He took the comedic role of Andy Griffith
Don Knotts was so talented that even Andy Griffith acknowledged his impact on the show due to his natural comedy. Griffith even did the unthinkable of any actor by exchanging roles with Don making him the lead comedic and him assuming the straight role.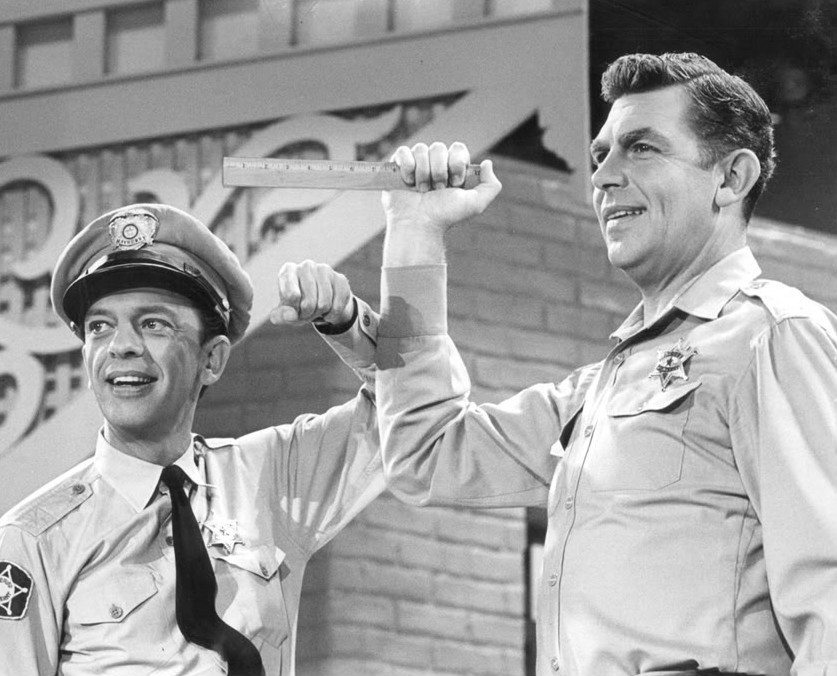 Griffith revealed in one of his interviews that by the second episode of the show, he was certain that Don would do well as the funny man. On his part, Don revealed that Griffith's "almost laughing" facial expressions when shooting the show made him know that his jokes were funny and helped him make the jokes even funnier.
Andy Griffith and Barney Fife were initially cousins
Andy and Barney were introduced as cousins early in the season. The joke was intended to be about relatives being granted small-town government jobs, but their relationship was later changed to childhood friends.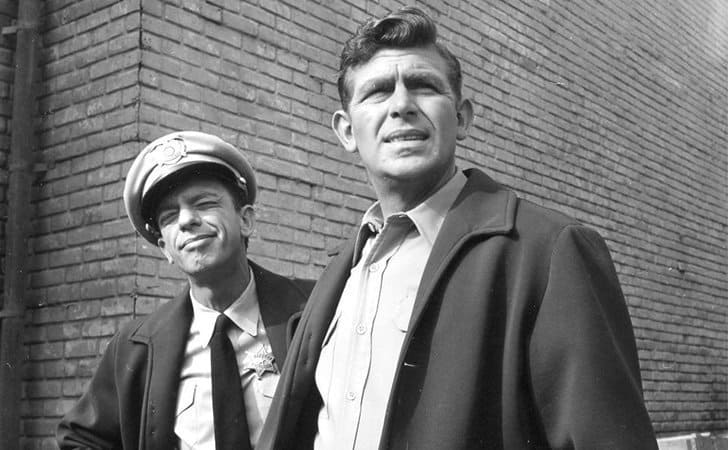 The writers used a few episodes to obfuscate the connection and say that Barney isn't connected to the Taylors in any way. In one porch conversation, Barney mentions to Andy that he wants to get his parents a septic tank for their anniversary. Andy, on the other hand, does not refer to them as aunt and uncle.
Don received bullets in the mail
One of the in-jokes of the show was that Barney Fife was allowed to have only one bullet in his gun because he was not trusted. Andy believed that he could shoot his own foot with it or even worse. But guess what happened.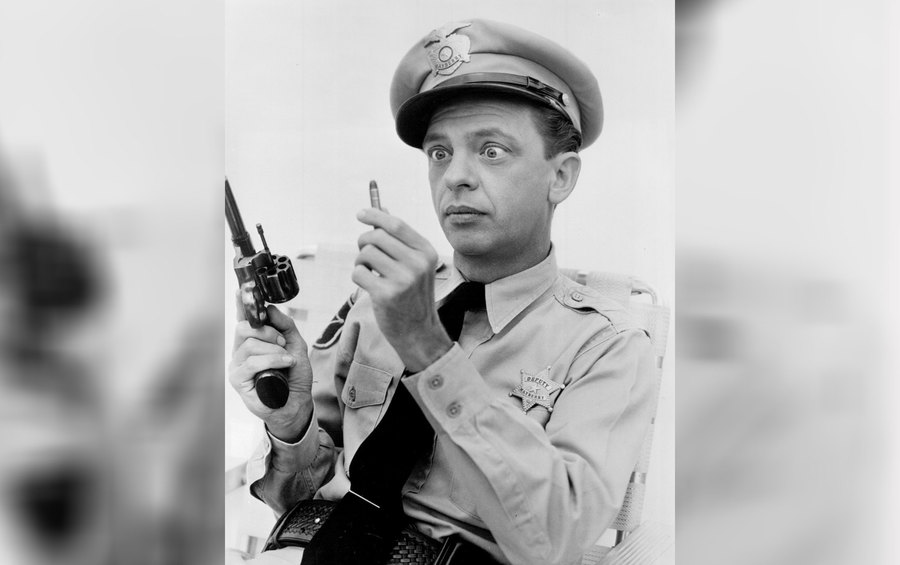 Fans of the show often felt bad for him. So a chide as well a gesture of endearment. Some fans often sent him bullets in his mail. he surely must have got people hooked to his comedy if they had the time to mail him bullets for any reason whatsoever.
He made friends with Griffith
Working as a duo made Don and Griffith develop a connection. Considering the modest nature of Griffith and the fact that he allowed Don to become the star of the show, it was likely that these two gentlemen would be good friends.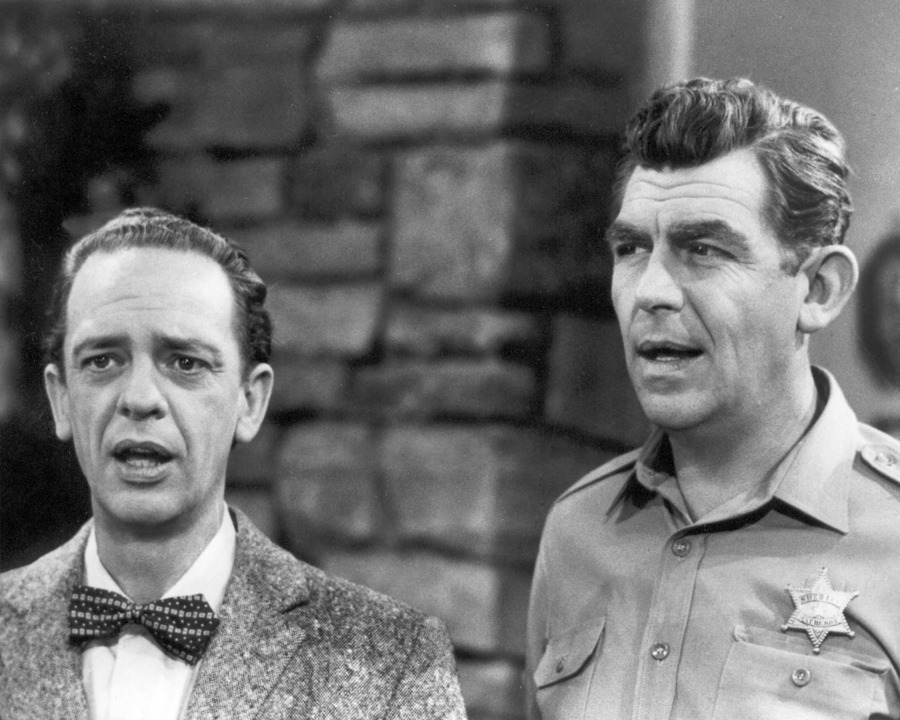 They bonded from the show's first episode, and their friendship lasted a lifetime. In fact, Griffith, the man who brought Don Knotts to stardom, was by his side even at the hour of his death. How wonderful that must have been for Don!
Don and Griffith were nothing like their comedic characters.
Griffith and Don were real-life country boys who rose to prominence as stand-up comedians in the 1950s, finally collaborating on Broadway in "No Time for Sergeants." They became a comedy duo where they played off each other perfectly.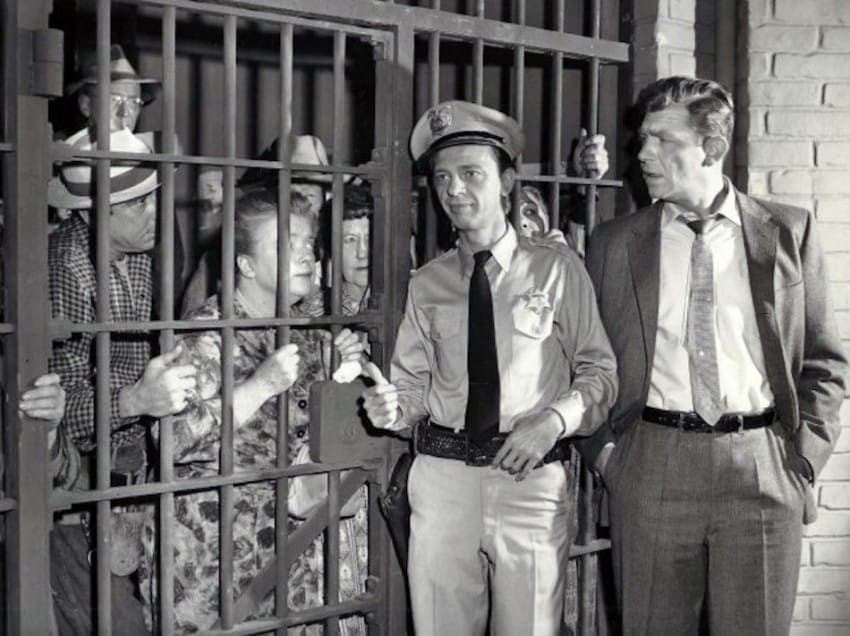 Andy Griffith was considered to be more reserved in real life. Don Knotts, on the other hand, was a serious person. This may be difficult to believe, but it is true!
It was not always rosy between the two stars
Just like typical friends, Don and Griffith got on each other's nerves, too sometimes. They had their issues, especially on set during the Andy Griffith Show. Griffith constantly made practical jokes about Don Knotts. Daniel de Vise, a famous biographer, once said that Griffith would wake up Don from his naps using the banging noise made by tossing a film canister on the ground.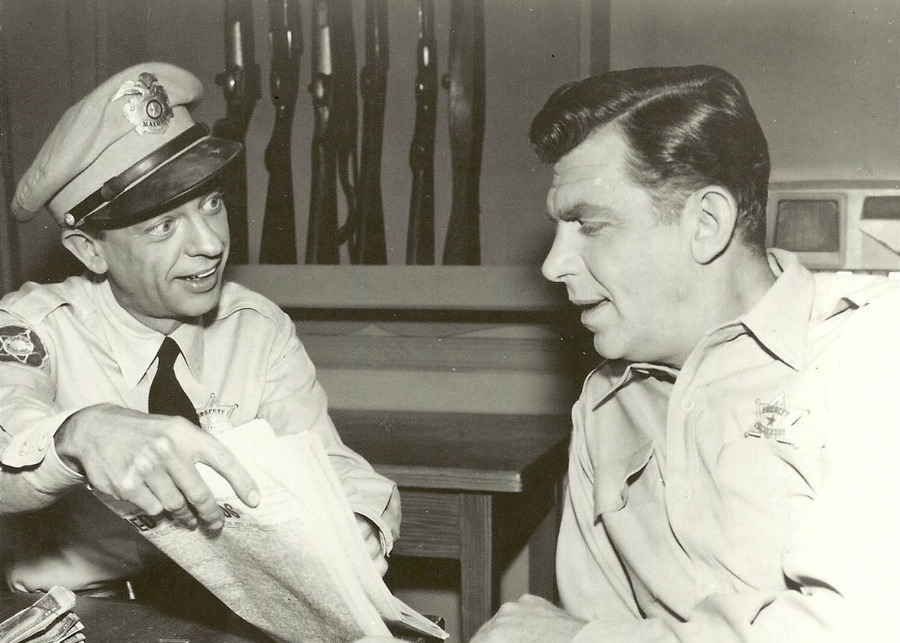 Griffin also called Don "Jess", drawing from his given name Jesse, something that Don really disliked. But for many, poking at each other was considered part of their friendship.
A fair share of errors in the show
The Andy Griffith Show was just like most low-budget TV series, with small gaffes slipping in. Mistakes like seeing the outline of a boom mic or an actor's clear tape marks on the floor were difficult to detect in the 1960s because everything was shot in black and white. And now that the classic sitcom is available in digital format, these flaws are more visible.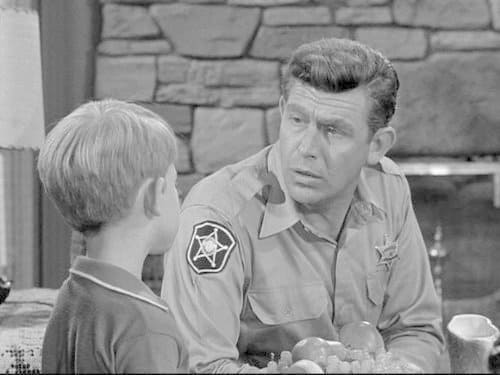 The camera crew's reflections can be seen in Mayberry's storefronts for a brief moment. Chalk and tape traces are often visible. Re-filming is costly, and many TV shows didn't have full-time continuity directors at the time.
The episode that Don liked the most
The episode "The Pickle Story" was voted the most popular of the entire series. Aunt Bee's pickles were unlike anything she'd ever made before. She couldn't seem to make a tasty pickle. The pickles were too heavy on the brine and didn't have enough parsley in the vinegar, according to Clara Johnson, a twelve-time pickle champion.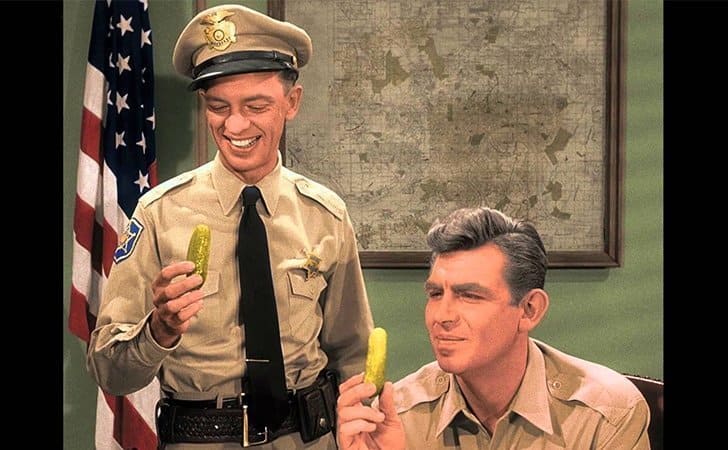 Since they never had the heart to tell her how awful the pickle jars tasted, Barney and Andy were forced to eat and dispose of as many as they could.
He came up with a nickname for Andy Griffins
Andy had a nickname on the show, as Barney referred to him as "Ange" much of the time. Don Knotts came up with the nickname, which is a combination of his first and last names, "Andy" and "Griffith." Andy loved it so much that he used it all the time while recording.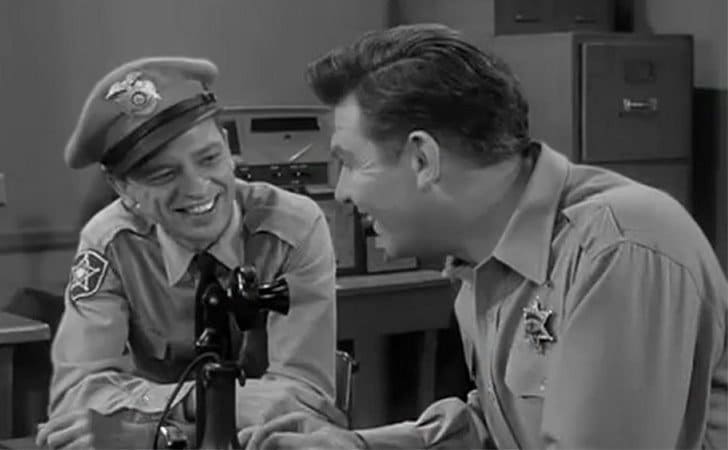 But the film shooting wasn't the only place where Don referred to Andy by his nickname. Given that they were friends, he even called him Ange in real life.
He decided to leave the show
No one expected the Andy Griffith Show to be influential enough to last longer than five years. However, it shocked many viewers, including Don, when producers allowed Griffith h to renew the contract for another three years.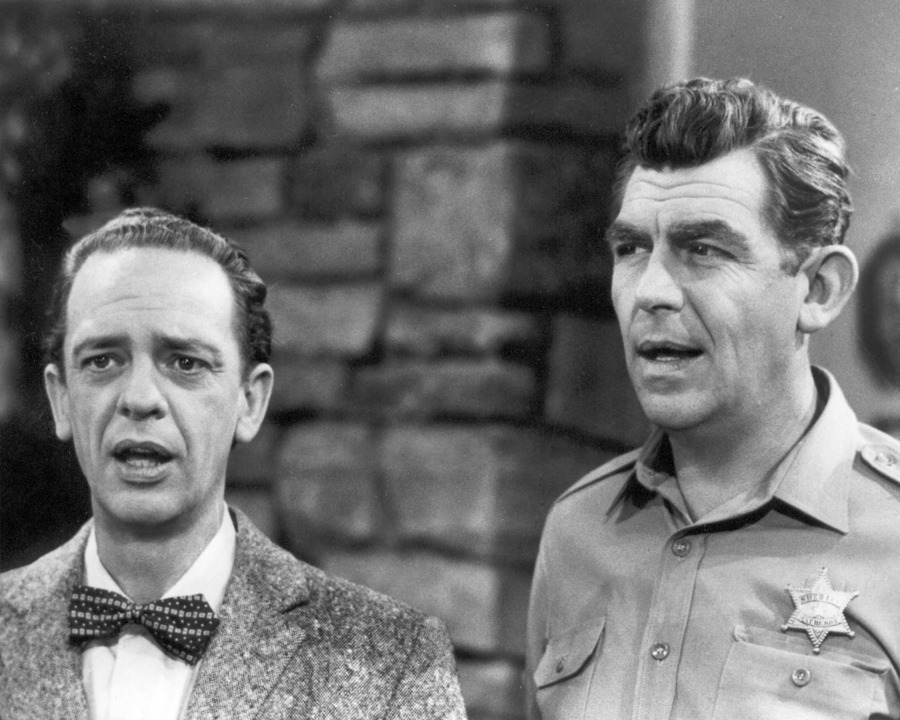 However, Knott's mind was already made up after he got himself a five-year contract with Universal Pictures early before the contract ended. However, he acknowledged that it was tough for him to make the decision because he really enjoyed the Andy Griffith Show.
He almost changed his mind
When Don decided to leave the Andy Griffith show in 1965, it was because of his contract with Universal Pictures. However, he was not so comfortable about leaving the show that had brought him fame. Even his absence in the show was noticeable after his character Deputy Fife finally "made it" by joining the Raleigh, North Carolina police force.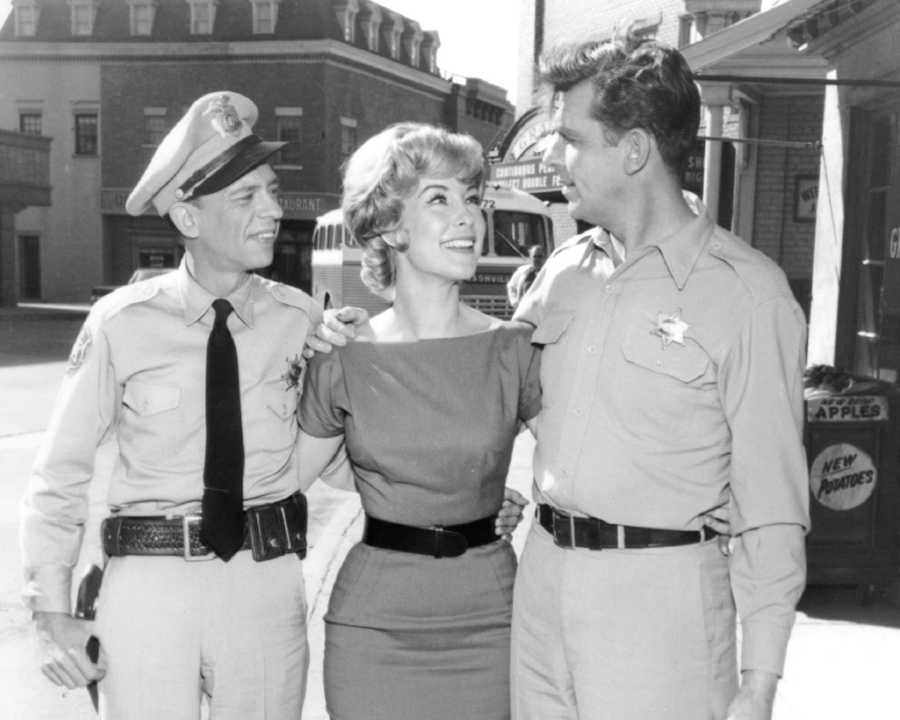 In his effort to stick around longer, he went to Griffin with an offer that he would stay in the show if he had a stake in the production. However, Griffith declined the offer, and he was left with no option but to leave.
His famous character as Henry Limpet
Don Knotts will be forever remembered for his role in the 1964 film The Incredible Mr. Limpet, where he acted as Henry Limpet, a hilarious character. The film was a comedic mix of live-action and animation characters. Limpet, in the film, turns into a talking fish who assists the US Navy in locating German submarines prior to the assault on Pearl Harbor.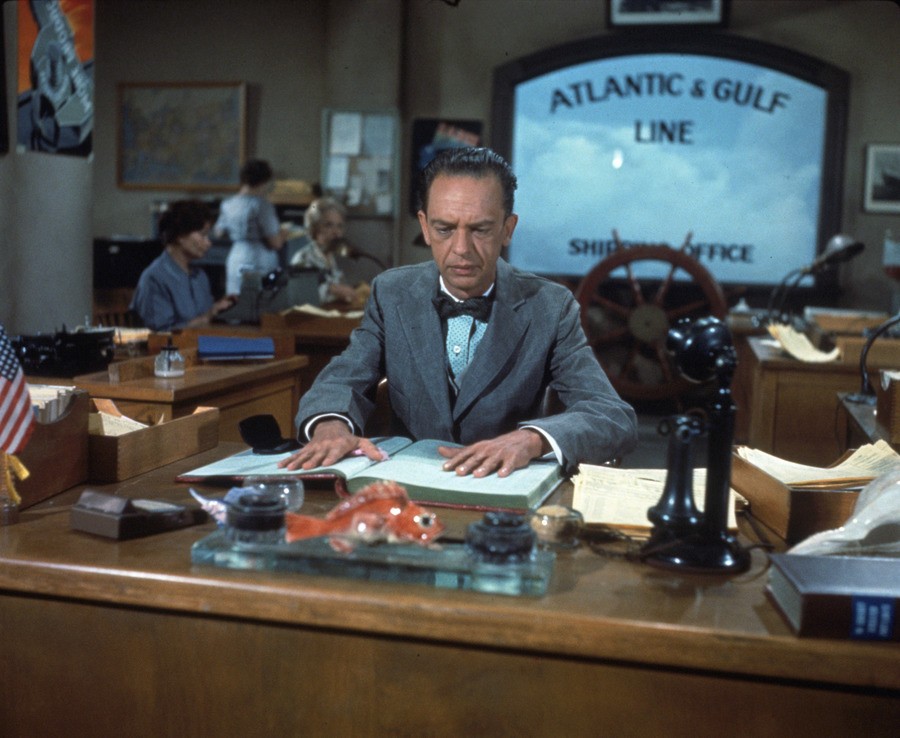 As much as that doesn't sound like a plot of an animation film, you'll have to agree that those were different times. The Weeki Wachee Springs Underwater Theater hosted the film's premiere on January 20, 1964. It was the first-ever underwater film premier, and Don was pleased with his performance describing the film as "very, very good."
His role in the Three's Company Drama
In 1979, Knotts made a comeback to television in the role of Ralph Furley, a wacky yet lovable landlord. At this time, Three's Company was already established and growing but was facing drama with contract negotiations which saw quite some extravagant requests from actors like Suzanne Somers.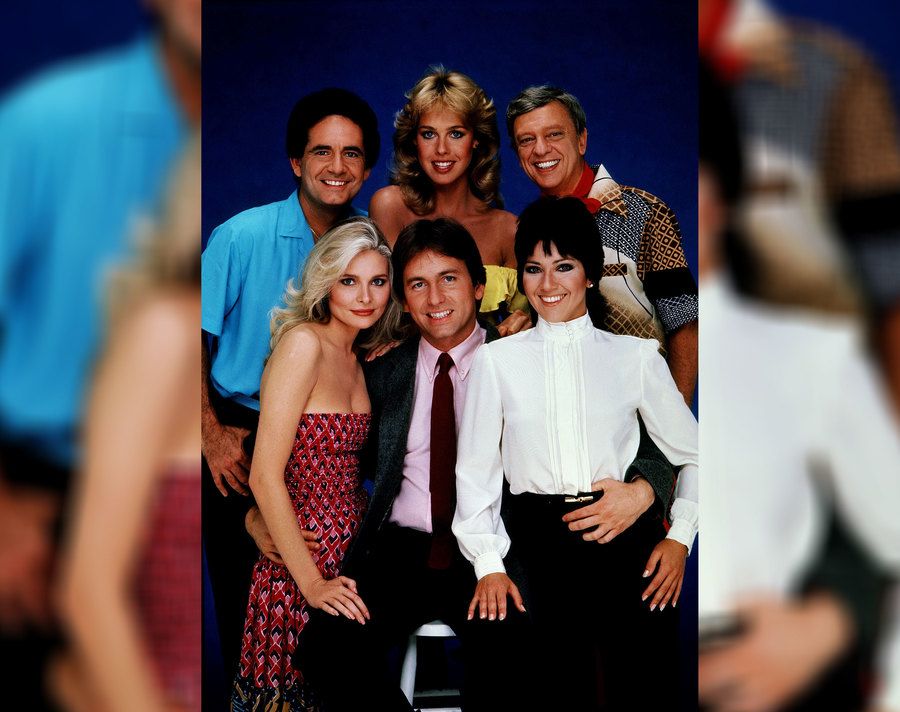 When Somer's request was declined, she went on strike, causing tension. However, Don Knotts often filled in doing her character's lines during her absence, and he did really well. Everyone was scared of him because of his status as a comedic star.
His sense of style was iconic
Apart from his famous police outfit, many knew Barney Fife best for his trademark straw hat and trench coat. It wasn't about his clothes on and offset only. Knott began to be recognized for his expressive face and by the country as a great comedian. Knotts's face took on a certain wackiness that complimented his role as a comedian.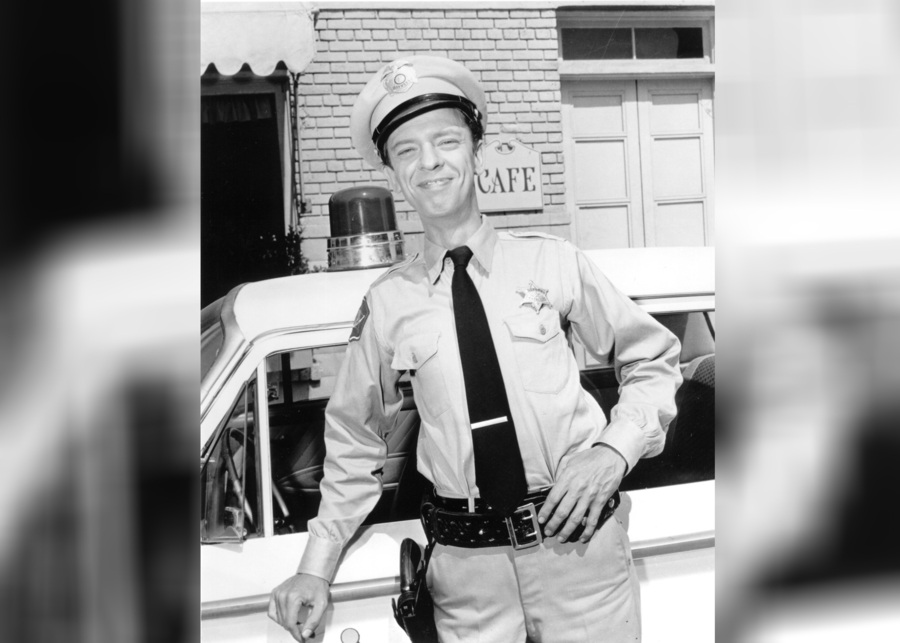 His iconic suit from "The Andy Griffith Show" was seen several times in subsequent movies and shows as it had a great influence on his comedic persona. He wore the same attire in the films The Reluctant Astronaut and The Incredible Mr. Limpet.
He was Stylish and charming
Although Don did not have the sexiest roles in his shows, he was known to be a ladies' man offset as he attracted many women with his sense of humor. Besides, don't ladies love a man with a sense of humor? Don was lucky to be the best of such and would woo women across the country.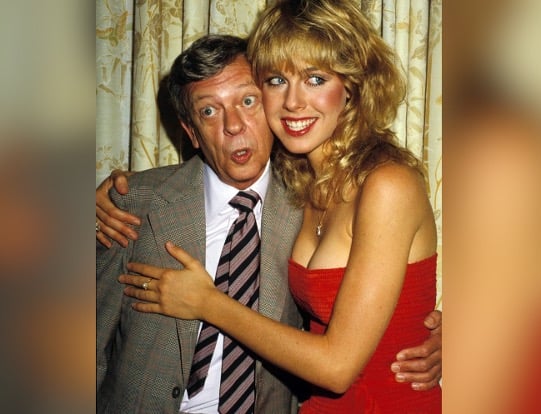 Even his daughter Karen admitted to this when she said jokingly in an interview with the people's magazine that he was a ladies' man, especially between his multiple marriages. Yes, he was married, not once, not twice, but three times.
He was married multiple times
Despite his flirtatious nature, Knotts spent the majority of his adult life married. His first marriage lasted 17 years, and he and Kathryn had two children together, a son, Thomas Knotts, and a daughter Karen Knotts who was also an actress.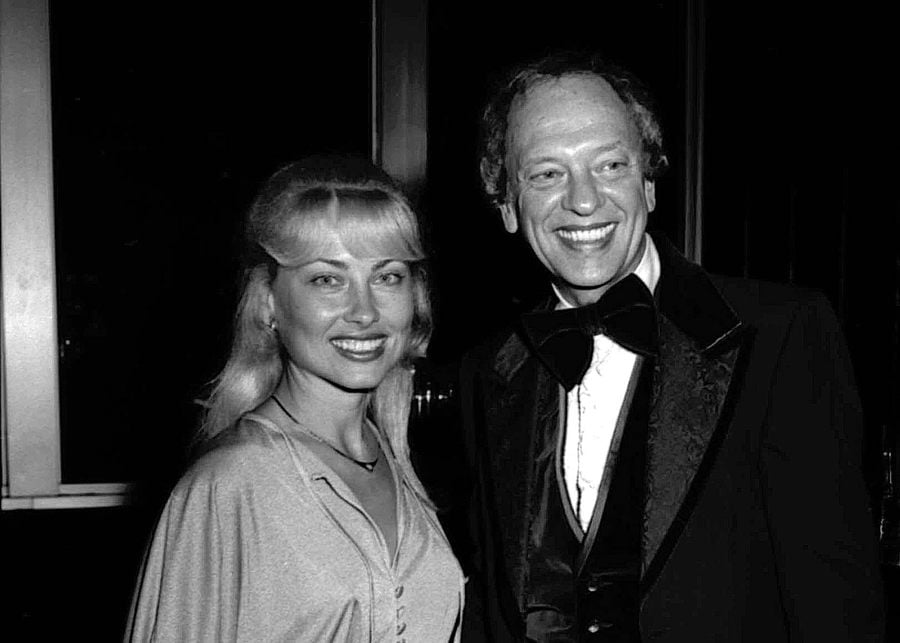 His second marriage to Loralee Czuchna lasted nine years, and his third to Frances Yarborough lasted four years before he died in 2006. Frances had a successful acting career and is best known for her appearance in the film The Electric Chair.
Pleasantville marked the end of his career
Don Knotts was talented and smart enough to go with the flow as comedy evolved through the years. He presented himself to a younger audience as well as new types of comedy. In the 1998 comedy-drama film "Pleasantville," he played a weird TV repairman in a supporting role.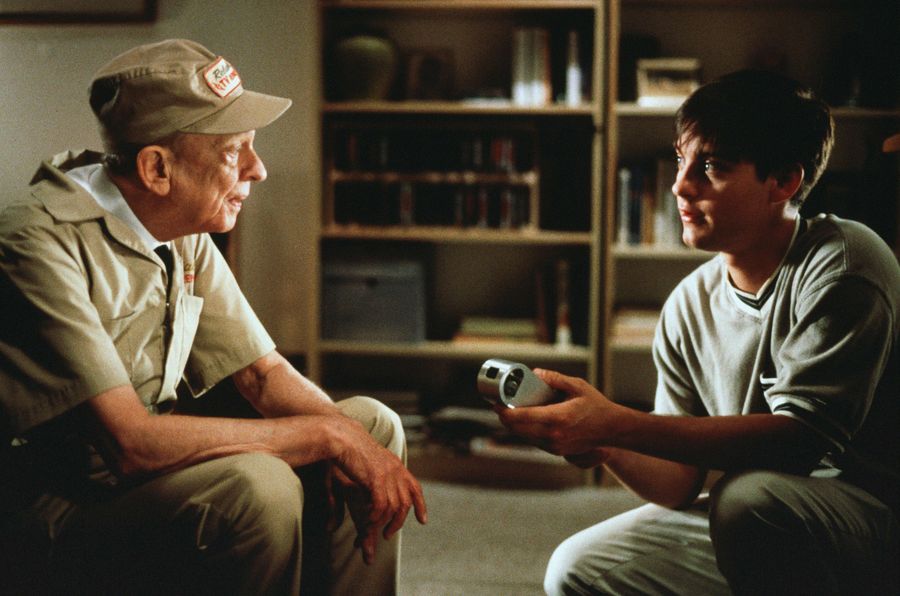 However, the part was almost filled by someone else. Initially, the character was to feature Van Dyke from the film Mary Poppins who was also a famous comedic star, but Knotts got the chance to do it. In the same year, Don's hometown named a street Don Knotts Boulevard.
The perfect impersonator replaced Don
Although Don was lucky to play a memorable in the comedy-drama film Pleasantville, He was not actively present during the whole process as he was during his early years. He had grown too old and became less mobile. And the best decision was to bring in an impersonator.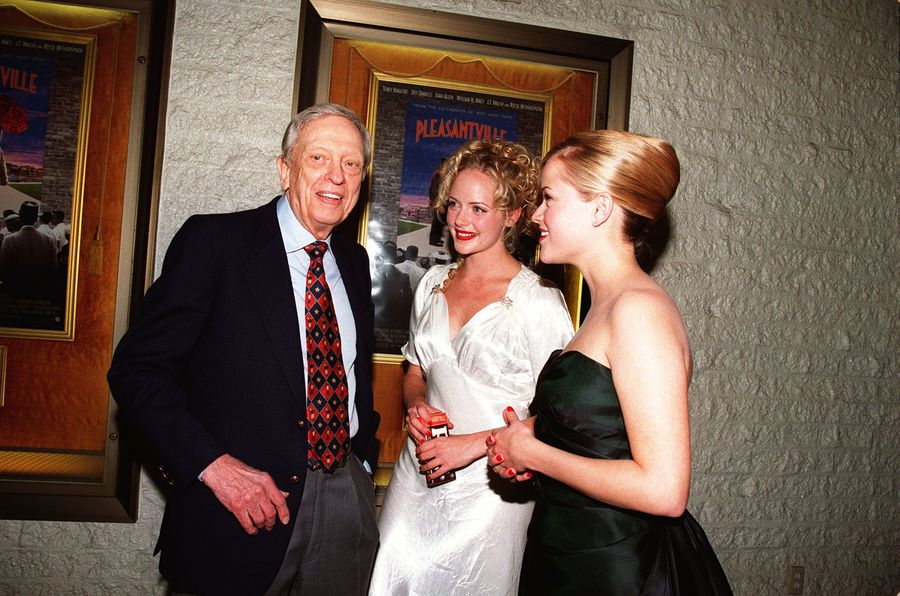 Craig Shoemaker, a talented dubber and impersonator, was brought in to take on the tough challenge of imitating Don's distinct voice and style. Craig had a successful comedy career in his own right, winning the American Comedy Award for Funniest Male Stand-Up Comic in 1997. He did a good job as Don's impersonator.
His illness and death at 81
Don Knotts was known to suffer from hypochondria as well as macular degeneration on both eyes, a condition that almost rendered him blind. He passed away at the age of 81 on February 24, 2006, after a long fight with lung cancer, and he was surrounded by friends and family at the time of death. What killed him was a respiratory complication contracted during his struggle with cancer.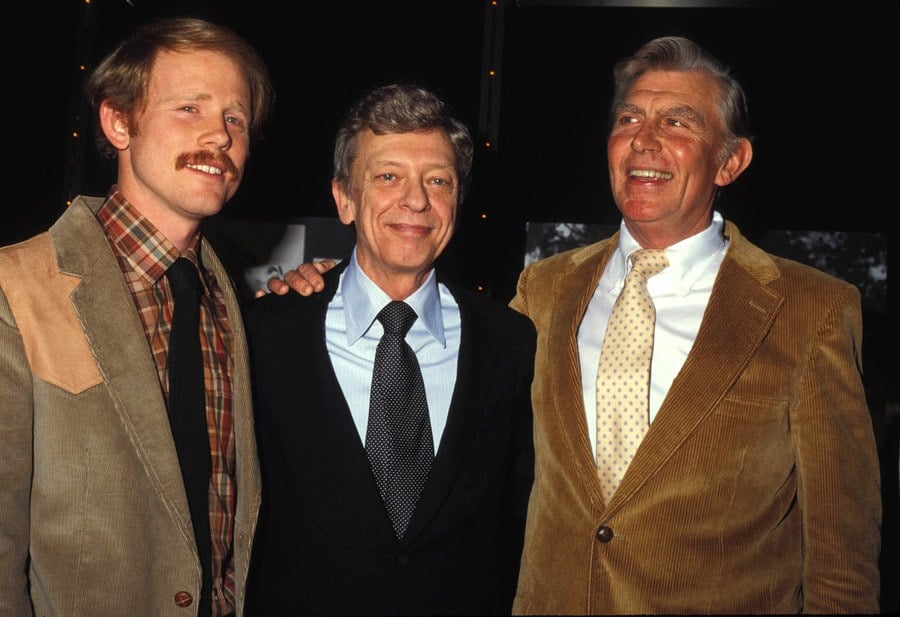 Knotts' death was a shock to all who knew him and had been touched by his humor and memorable smile. His energy and personality will forever inspire comedians all over the world. Betty Lynn, a co-star on The Andy Griffith Show, described Knotts as a very quiet guy, unique and good guy.
Karen left her father's bedside to laugh
Don Knott's show-stopping sense of humor was also present on his deathbed in his final moments. Despite that he was about to pass away, he somehow managed to make his daughter and wife laugh. Imagine laughing at someone's deathbed, let alone your parent.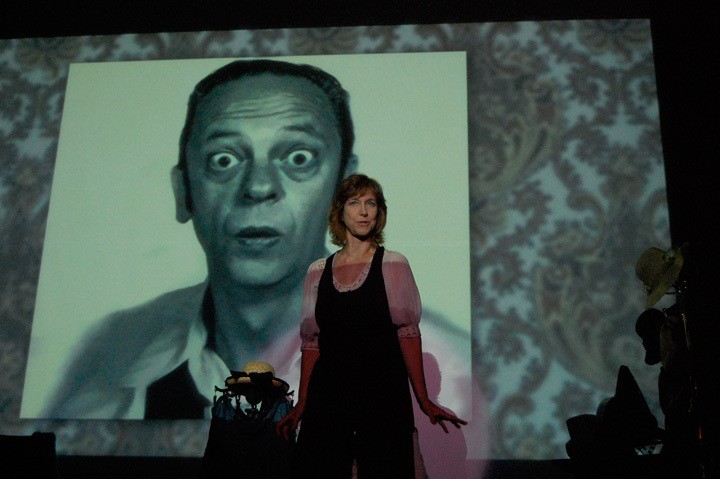 In an interview, Karen revealed that she was bursting with laughter and had to run outside to avoid the awkwardness of laughing at her beloved fathers's bedside. Don was truly a comedic legend, and the best he could do was leave smiles on people's faces when he was gone.
The Barney Fife statue was destroyed.
To honor his most famous character, Barney Fife, Tom Hellebrand sculpted a statue of Don Knotts. The artist had the statue on display in Griffith's hometown of Mount Airy. Regrettably, the statue had to be desecrated even before it was completed.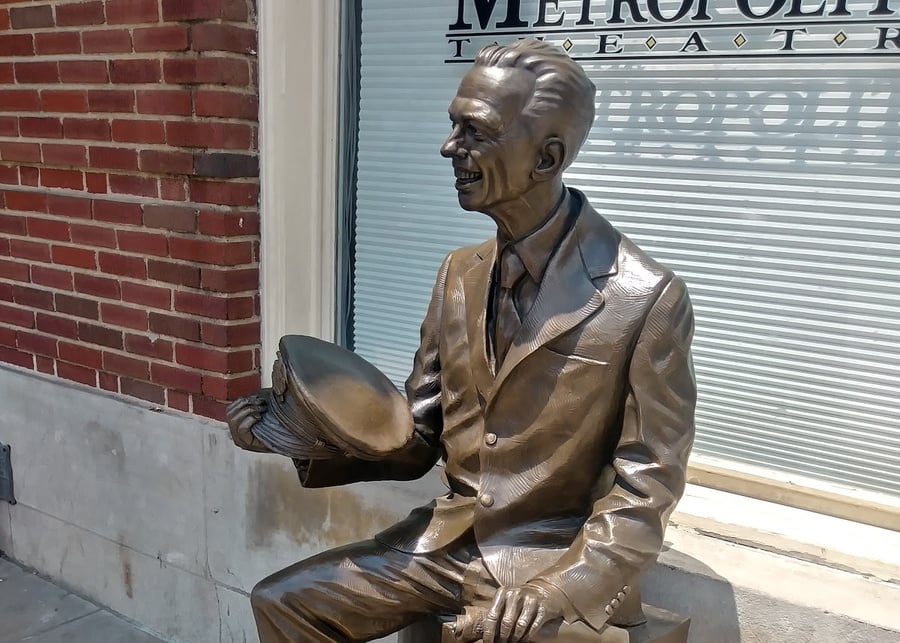 The statue's construction was stopped when the artwork was rejected by Paramount Studio, which owned the TV show's rights. When the statue was unveiled in 2016, a crowd of fans gathered on High Street outside the Metropolitan Theatre for the first Don Knotts Days celebration.
Karen Knott's keeps her father's legacy alive
Don Knotts died almost fifteen years ago, but his daughter works tirelessly to keep his legacy alive. She made the decision to follow in his footsteps and pursue an acting and comedy career on her own. Don did not approve of her pursuing a career in the film industry when she was a child as he deemed acting as not good for children.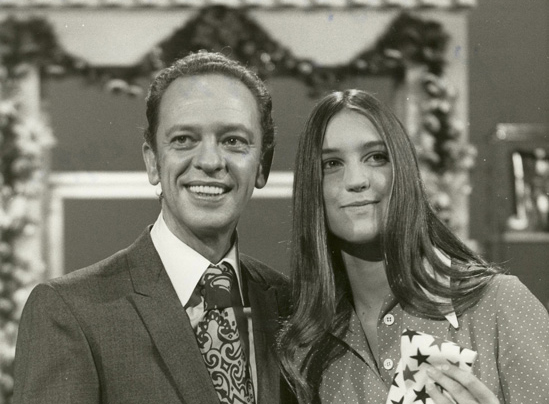 Don eventually realized how passionate his daughter was about comedy as she grew older and decided not to protect her from the world of acting. She acknowledged that he had always been fully supportive of her in the end, and she was eternally grateful.