Reflecting On The Hopeful And Heartwarming News Stories From 2022 That Deserve Some Extra Love
As with any year, 2022 had its fair share of negative and positive news. While it's nearly impossible to keep up with everything that happens in one year, we're here to share with you some extremely heartwarming and uplifting stories.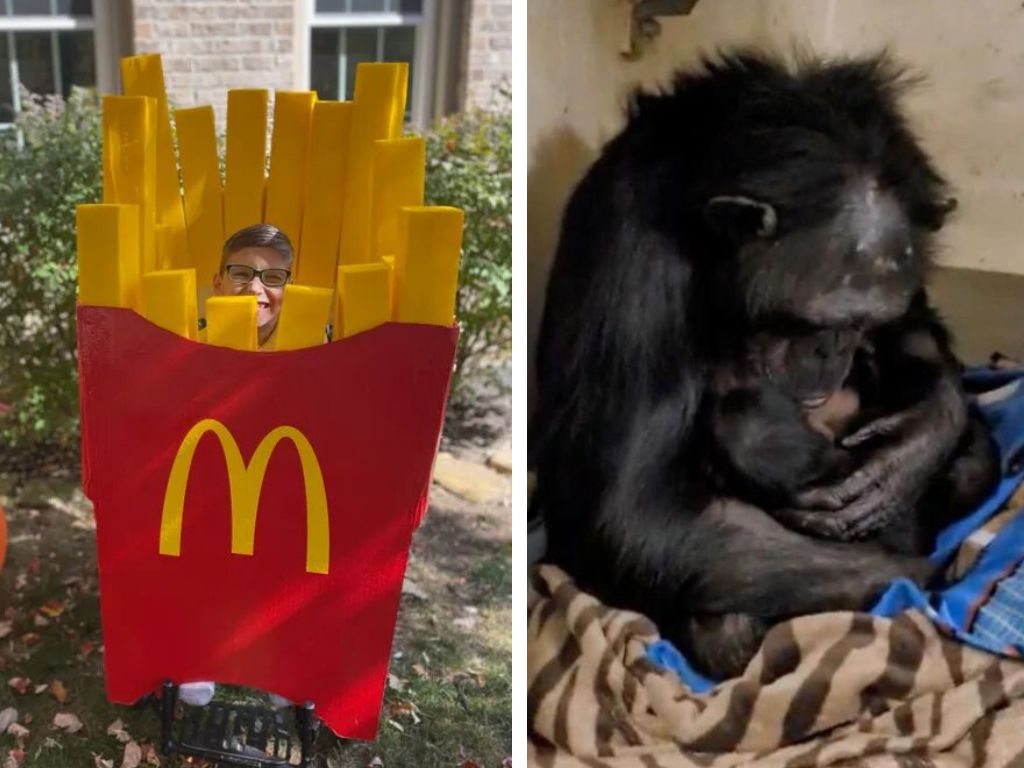 Hopefully, they will bring a smile to your face and end your 2022 on a more optimistic note! Let's do our best to focus on happy moments and less on the doom and gloom, shall we?
A Nurse Is Reunited With Her Australian Sheepdog After Her Van Got Stolen
In Los Angeles on May 23, a nurse's camper van got stolen, which her 6-year-old Australian Sheepdog was in at the time it was taken. Mason Gray, a pediatric nurse, was traveling from Florida on an assignment in Los Angeles.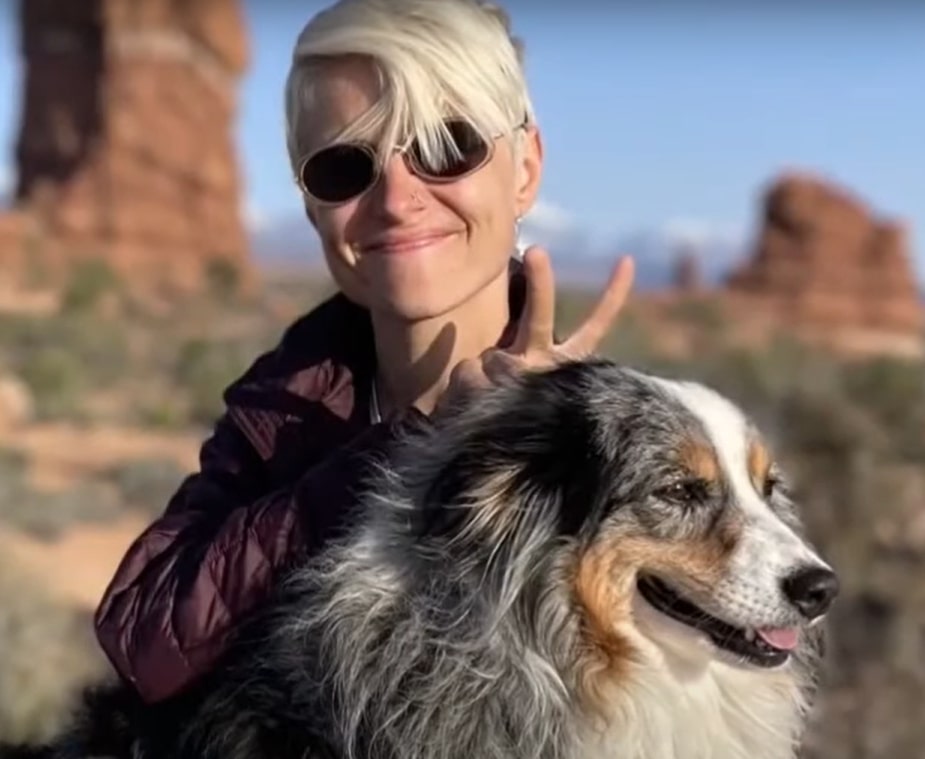 She and her dog, Bexley, had been on the road for two weeks in the 1971 camper van while she was tasked to work on a traveling assignment at the Children's Hospital Los Angeles. Everything Gray owns was in the camper, including her precious dog. 
The Search For Gray's Missing Camper And Dog
One night, after completing a 12-hour shift, Gray came out from the hospital and noticed her camper (and her furry companion) had vanished. Devastated and panicking, Gray's friends began calling different animal shelters around the area. Gray had also been checking various security camera footage from businesses.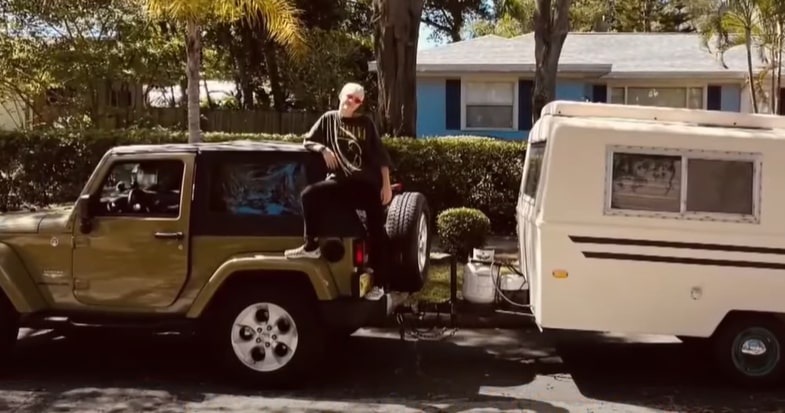 Luckily, she found one video that showed her camper hitched to the suspect's car. The suspect was driving away, but the license plate wasn't visible. 
Gray's Camper Is Found, As Well As Her Pup
Thanks to the immense help and hard work from Gray, her friends, and the LAPD detectives, her camper and dog were finally found. Police shared the photos of the van they discovered, and the suspect was put in custody.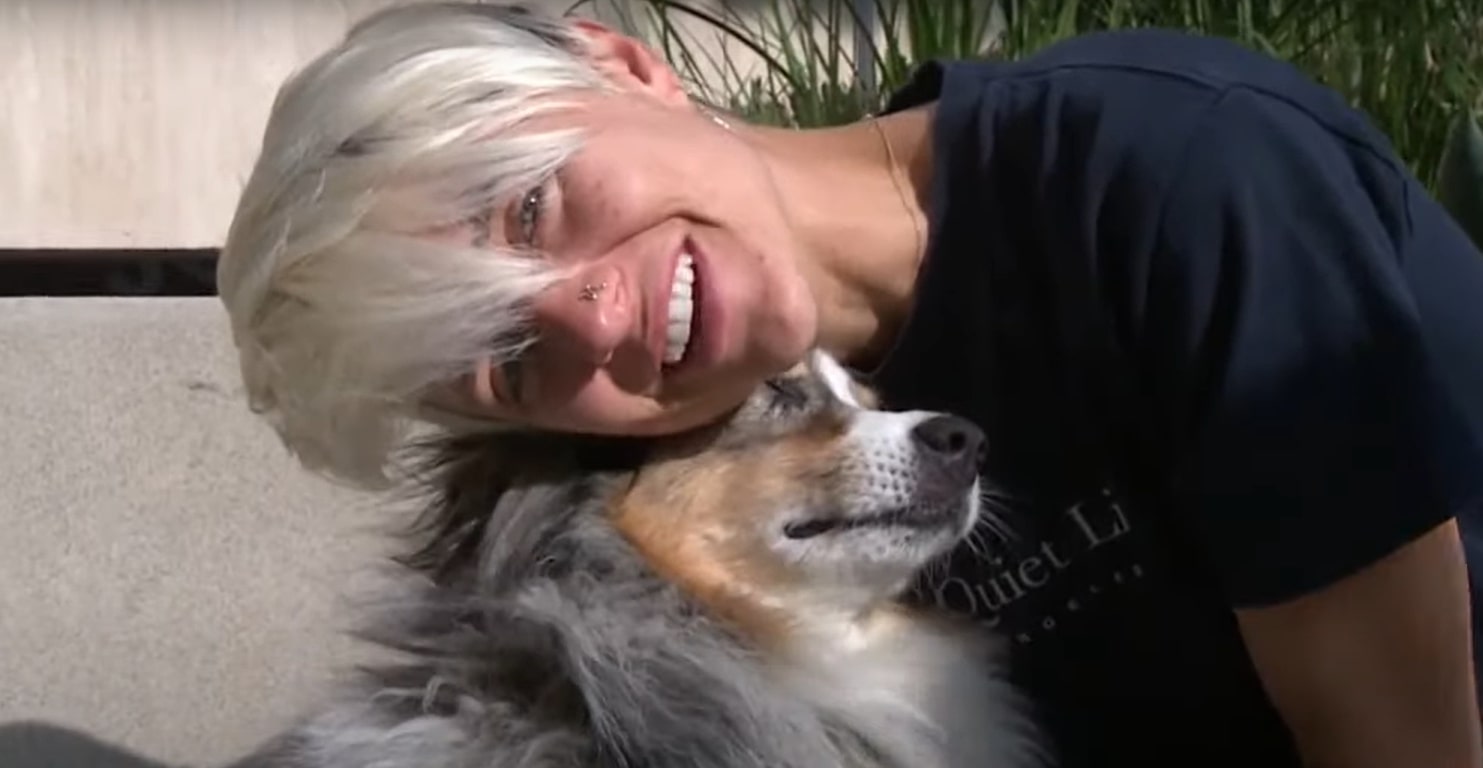 Gray expressed how grateful she was to everyone who spread the word that Bexley was missing. She was in a state of bliss that her best furry friend in the whole world, as well as all of her belongings, were recovered. 
8-Year-Old Girl Battling Cancer Fulfills Dream Of Becoming An LA Rams Cheerleader
For Delilah Loya, cancer has been a daily four-year battle for this strong and determined 8-year-old. Delilah has been battling stage four neuroblastoma, a rare type of cancer that forms in the nerve cells. She's residing at the Children's Hospital in Los Angeles to receive the treatments.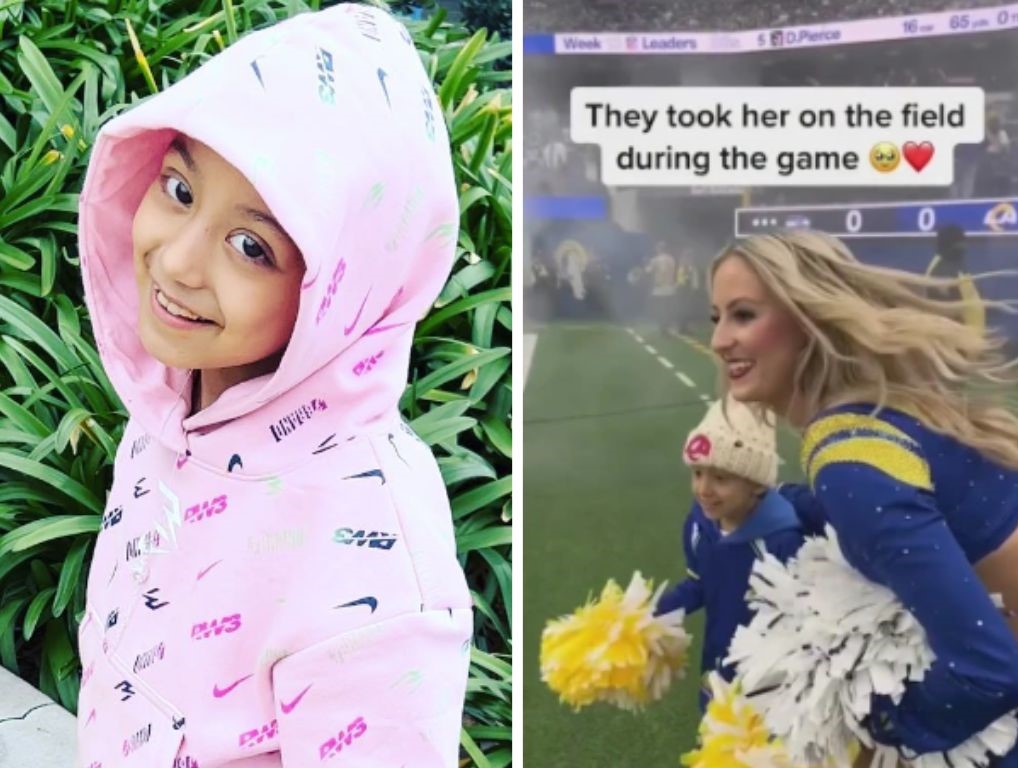 Despite all of the doctors' appointments and radiation that Delilah goes through, her family was beyond delighted that her dreams finally became a reality. With the help of an influencer, Isaiah Garza, and the LA Rams, Delilah was able to fulfill her lifelong dream of being an LA Rams cheerleader. 
"Miracle" Baby Born On 2/22/22 At 2:22 AM
The Spear family in Burlington, North Carolina at Cone Health Alamance Regional Medical Center welcomed their "miracle" baby girl who was a special part of the Palindrome date 2/22/22. Many around the world participated in celebrating that day, but the Spear family was the most overjoyed with the birth of their new baby on a night that was unforgettable.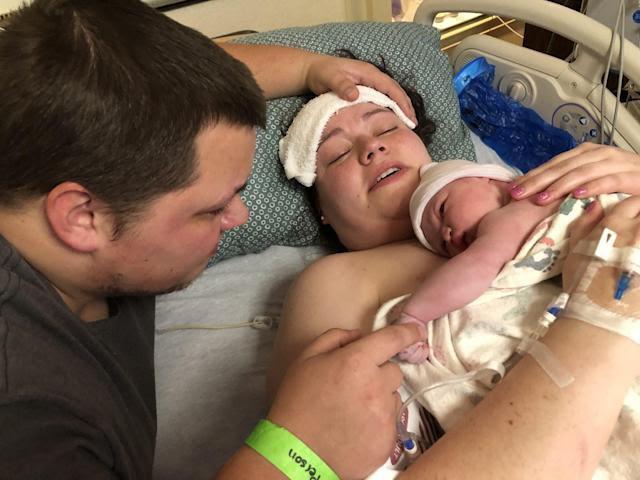 Born at 2:22 am on Tuesday, 2/22/2022, to first-time parents Aberli and Hank Spencer, baby Judah Grace was welcomed into the world. This event was made even more remarkable by the rare fact that she weighed a total of 122 ounces and was even delivered in room No. 2! Another palindrome won't happen again until the year 2422. 
Burger King Employee Who Never Missed A Day Of Work Receives A Massive Surprise
54-year-old, Kevin Ford, of Las Vegas, Nevada, has worked as a cook and a cashier at the city's McCarran International Airport Burger King location. In the entire 27 years that Ford has been an employee there, he has never once missed a day of work.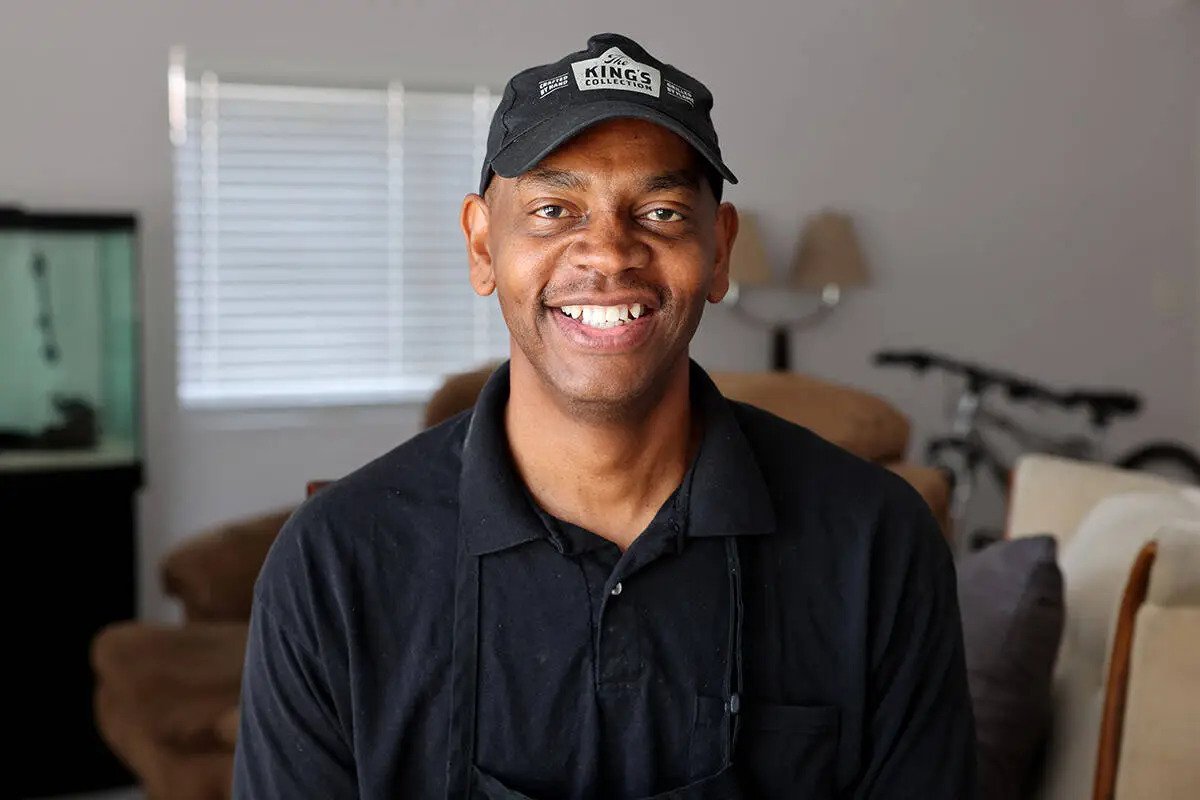 Ford's daughter created a GoFundMe campaign to help raise money for her dad as a way to celebrate the milestone in her father's career. Amazingly, the campaign raised over $270,000 in donations, which has now raised almost $400,000. Ford initially thought it would only raise about $200! 
A Boy's Halloween Costume Earns Him Free McDonald's French Fries For One Year
In Delaware, Ohio, a nine-year-old boy's creative and handmade costume caught the attention of his local McDonald's restaurant. Blake Mompher's love of french fries prompted his mom, Megan Mompher, to create his costume, earning him the gift of free McDonald's french fries for an entire year!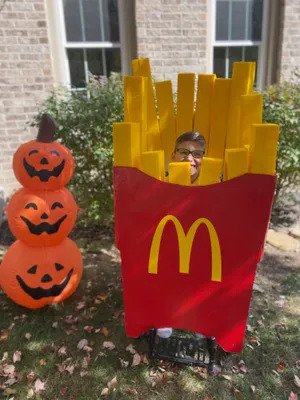 Blake has spina bifida, a condition that affects the spine, so he uses a wheelchair. His brother, Chase, even dressed up as a ketchup packet to complete the full costume. The video posted by Storyful shows Ronald McDonald congratulating Blake on his costume and also presenting him with the certificate validating his free supply of fries. 
Domino's Pizza Employee Makes Special Dessert For Girl Whose Birthday Party Guests Didn't Show Up
A Domino's Pizza employee in Queensland, Australia, surprised a girl with a wonderful act of kindness after her friends didn't show up to her birthday party. In October, the pizza chain received a phone call from a mother who wanted to cancel a big order she placed. The chain shared on social media that "a number of her daughter's peers hadn't turned up to her birthday party."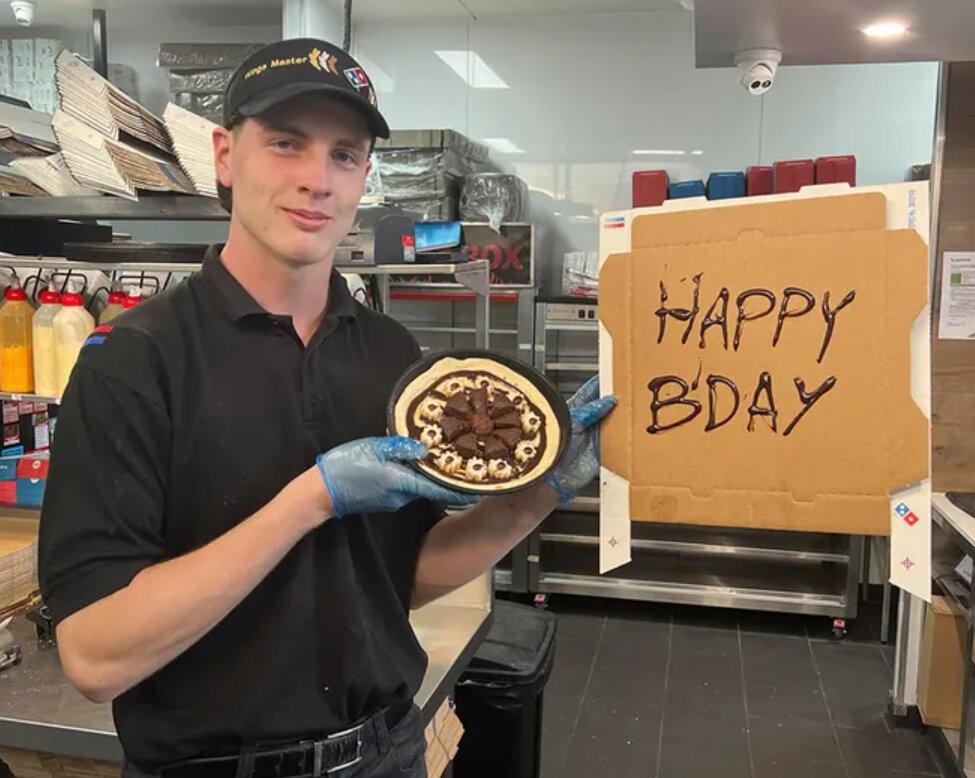 The store's shift supervisor, Miles, wanted to surprise the woman's daughter with a special treat that would cheer her up. When she went to get the one pizza, Miles gave her a custom-made chocolate dessert pizza with churros and brownies on top.
Chimpanzee Reunited With Newborn Baby After Being Separated
The incredible footage captured at the Sedgwick County Zoo in Wichita, Kansas, shows the tearjerking moment of a chimpanzee mother being reunited with her baby after some birthing complications. Mahale, the chimpanzee, and her newborn baby, Kucheza, which translates to "play" in Swahili, were separated from each other following an emergency C-section.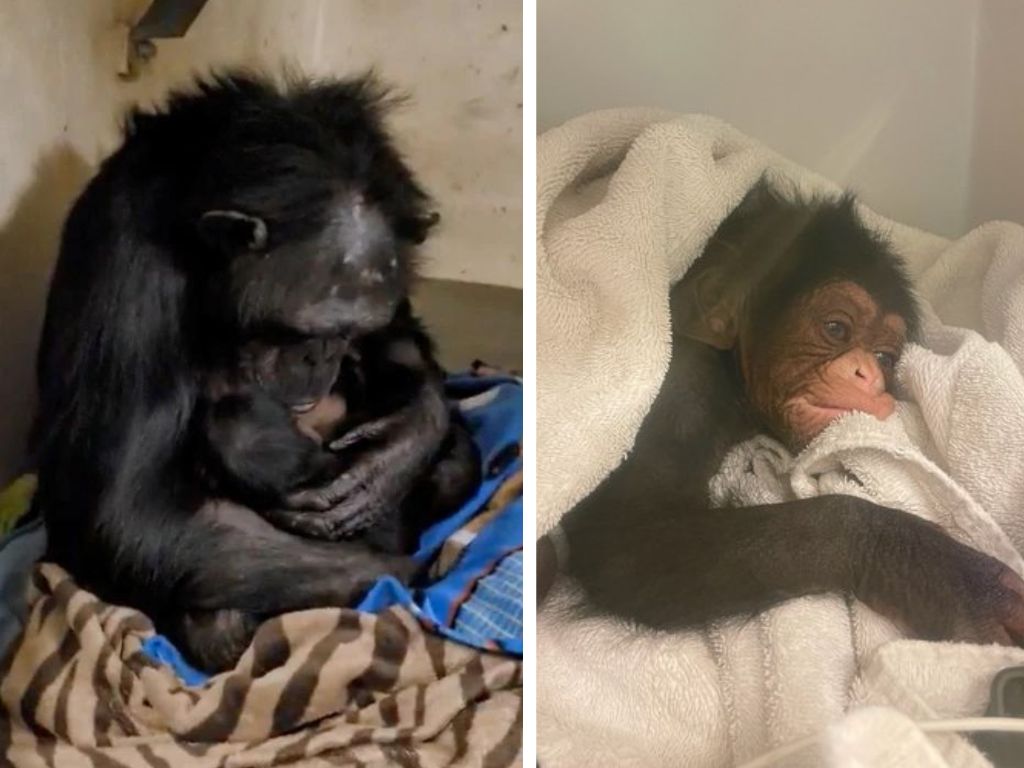 On the Sedgwick County Zoo's official Facebook page, they shared the touching video of Mahale embracing Kucheza in her arms. The mother and daughter chimp hadn't seen each other for nearly two days. 
7-Year-Old Loses Shoe At Track Meet And Comes Back To Win Race
The daughter of world champion boxer Terence "Bud Crawford," Talaya Crawford, a 7-year-old in Omaha, Nebraska, performed a stunning feat in a video that went viral. After she lost her shoe at the beginning of a race, she made a remarkable comeback and ended up finishing in first place.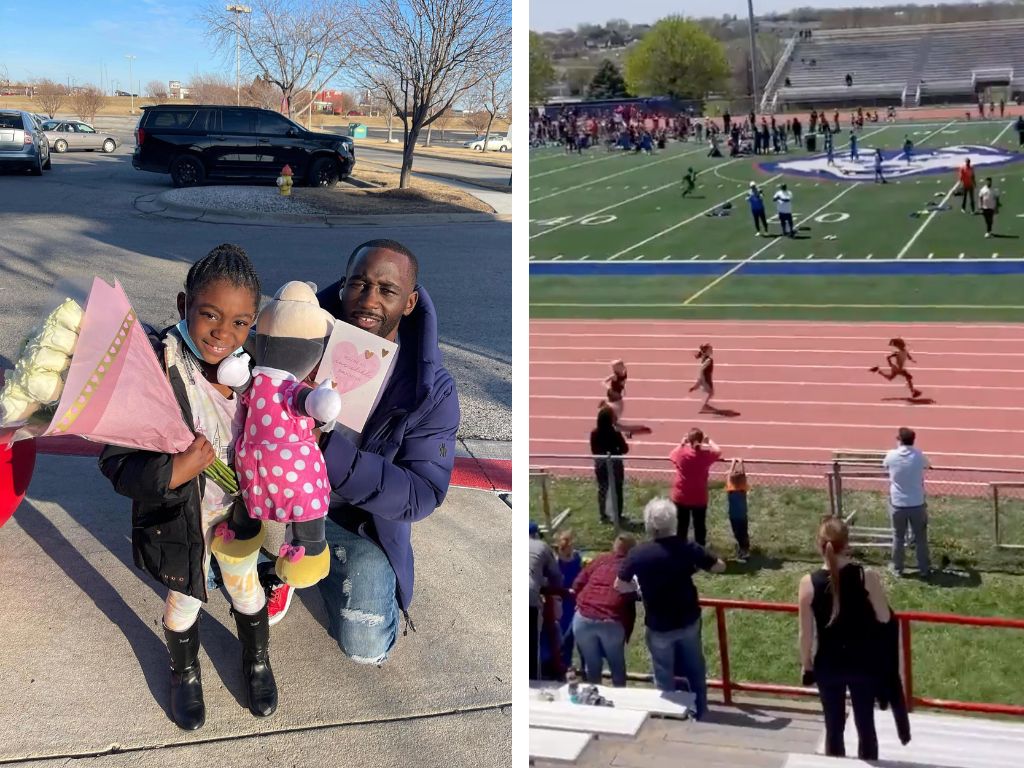 First appearing on Twitter on May 8, the video received millions of views. Terence, a proud papa, shared the video on his Instagram account. He expressed in the caption just how much his daughter motivated him even though she came face to face with adversity. 
Child Collides With Sloth On Zip Line In Costa Rican Rainforest
On March 13, It proved to be a wild and surprising ride for this child as he was ziplining through a forest in La Fortuna, Costa Rica. He hit an unlikely obstruction while on the zipline: a sloth clinging to the cable!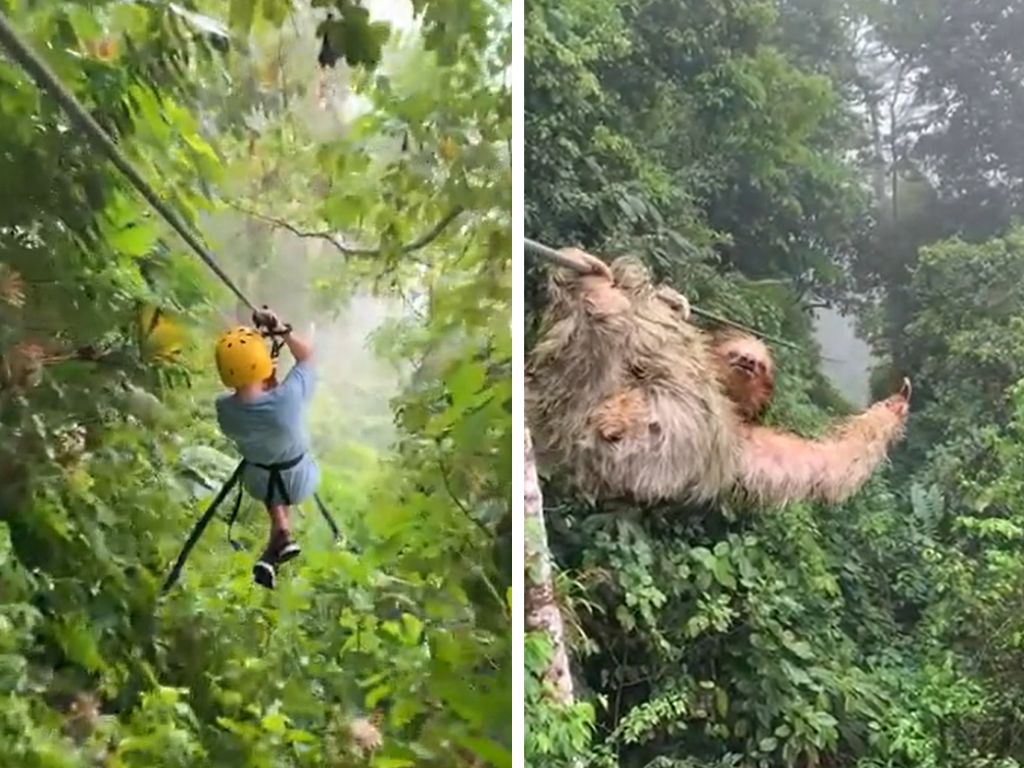 The video was captured by a Go Adventure Arenal Park tour guide, who can be heard telling the boy "no brake." This was before the child accidentally hits the ultra-slow-moving sloth, causing him to stop abruptly. Apparently, the seven people that went on that cable before didn't encounter a sloth, so it appeared on the cable within seconds.
Grieving Dog Owner Gets A Surprise After Trying To Return Unused Pet Food
Anna Brose's dog, a 5-year-old chocolate lab/German short-haired pointer mix named Gus, had died recently from stomach bloat. Gus was an extremely nervous dog when he was first adopted and was fearful of people, thunder, and balloons. He was in need of physical contact all the time.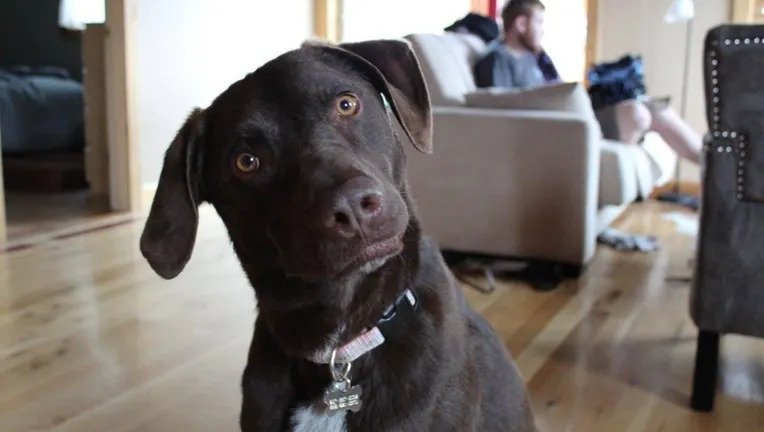 Brose orders pet food from Chewy, so she wanted to return an unused bag of food a week after Gus passed. Jordan, the company's service agent, gave her a full refund, as well as offered his condolences. Brose was also advised by Jordan to donate the food to a local shelter. 
Anna Brose Found Something On Her Porch
Much to her surprise, Brose (who lives in Madison, Wisconsin) discovered a box of flowers on her porch. Initially, she thought it was from a friend or relative, but guess who it was actually from? Jordan from Chewy!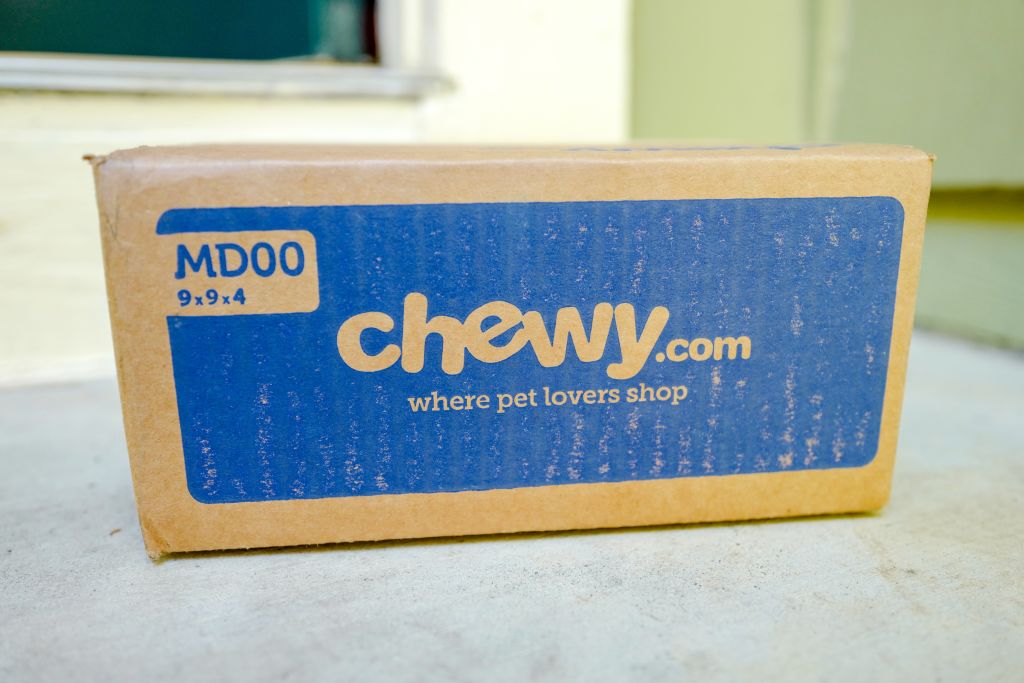 She shared on her Twitter page about the kind gesture, proclaiming it "touching and unexpected." Brose also shared, "It absolutely blew me away. I've always had great customer service from them, but this was a whole other level. It meant so much to us that they knew and cared that Gus was gone." 
A Sweet And Excited Toddler Walks His Mom Down The Aisle
In West Bloomfield, Michigan at the Planterra Conservancy in late April, Kristie and Bobby Mihelich were getting married, with their 2-year-old son, Pierson, as the ring bearer. Pierson was standing with his father and the minister when his excitement grew as he watched his mom approach the aisle.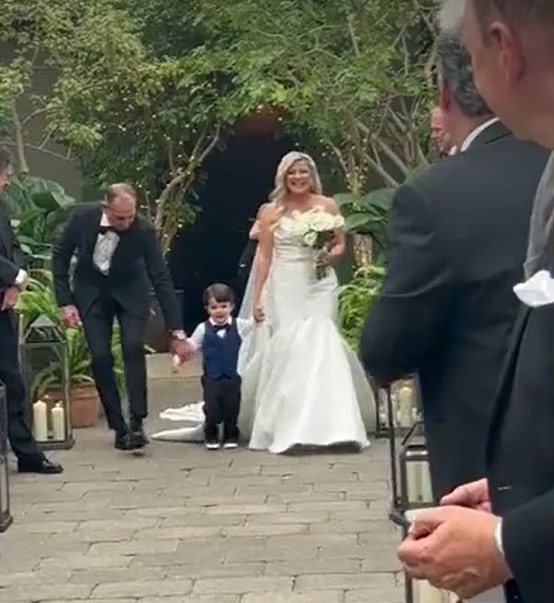 Precious Pierson said, "Hi, mom!" After that, he hurriedly rushed down the aisle to greet Kristie. In what felt like a moment out of a movie, the mom and her son walked down the aisle together. What a magical and memorable moment for the two to share! 
Officer And Wife Adopt Infant Dropped Off At A Hospital
Bruce and Shelby Faltynski had been struggling with infertility for a while. The couple was a bit hesitant to accept one of the countless phone calls they received from Indiana's Department of Child Services about seeing if they wanted to adopt another baby.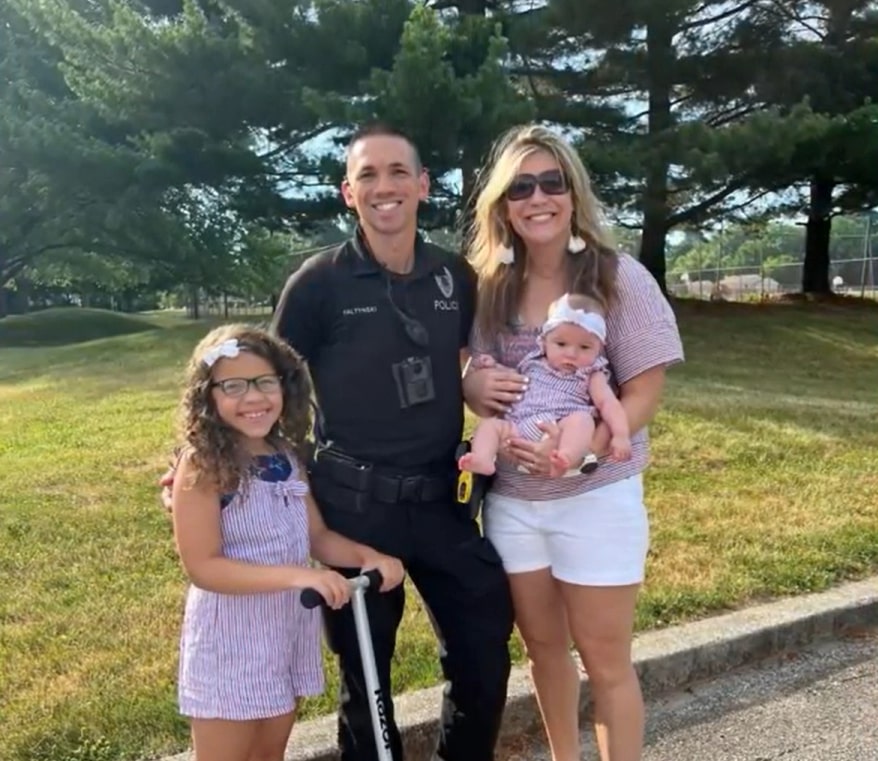 It was a miracle, though, that the government told them about an infant girl who was left at a hospital's Safe Haven baby box in a suburb of Chicago called Lake County. The couple had officially adopted the baby, after passing the screening process, on November 18 which happened to be National Adoption Day. 
After A Decades-Long Search At Park, A Man Discovers 2.38-Carat Diamond
Adam Hardin had dedicated more than a decade of his life to finding treasure at Arkansas's Crater of Diamonds State Park. Finally, on April 10, he discovered the largest diamond found at the park that year, via the park officials. It was a 2.38-carat brown diamond.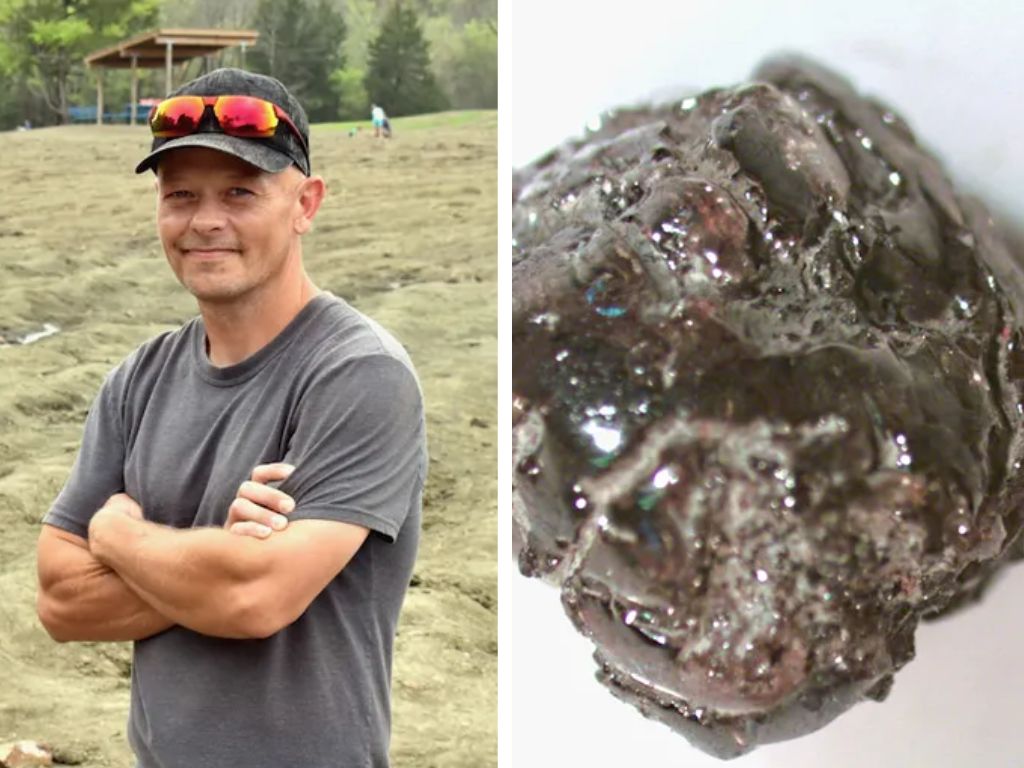 Hardin was a regular park visitor and he found the diamond after sifting through the wet soil from the East Drain of the park's 37.5-acre search area. He named his gem Frankenstone, because, according to him, "I thought of the name because it has a pretty and kind of not-so-pretty look to it." The adventure of finding diamonds at the park actually builds camaraderie with the other searchers. 
Olive Garden Gifts This Couple With A Honeymoon To Italy After Their Viral Engagement Photo Shoot
Outside of an Olive Garden on August 24, a couple in Tennessee went viral on TikTok after taking their engagement photos in front of the popular chain restaurant. Miraculously, the chain ended up gifting them with an all-expenses paid honeymoon trip to Italy.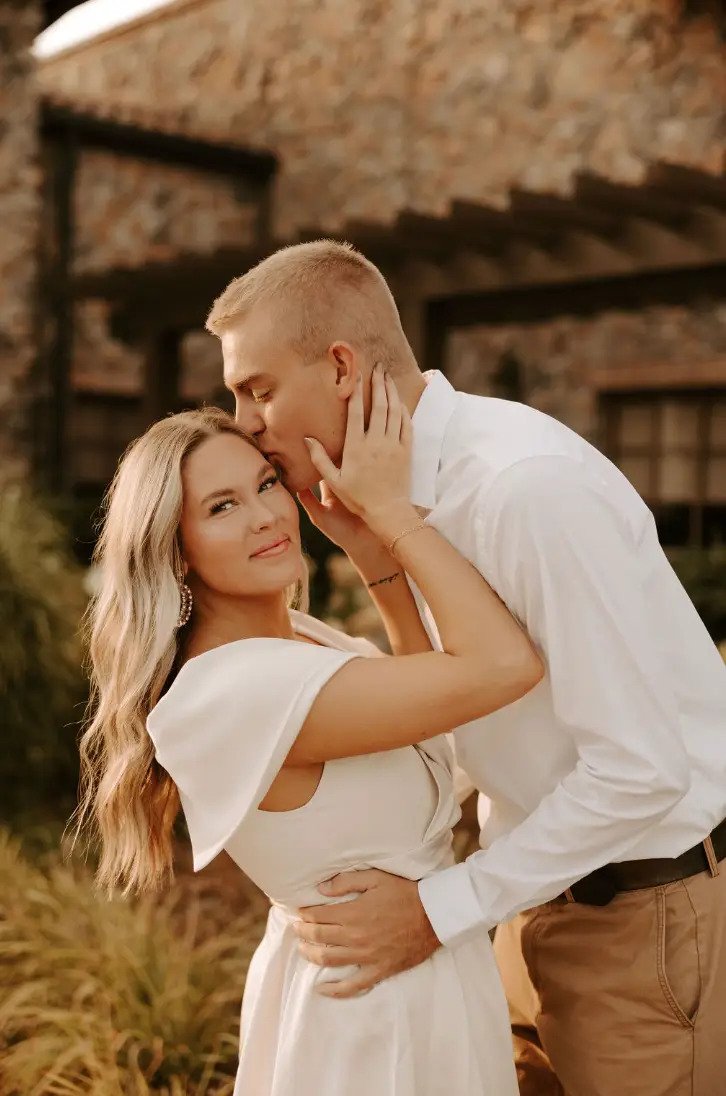 Carlsey Bibb and Caden Mills appeared on Good Morning America to talk about their experience following the engagement photo shoot. They were not expecting the incredible surprise that took place in front of the same Olive Garden where their viral photo shoot happened. 
Mother And Daughter Duo Both Pilot The Same Southwest Flight
On Saturday, July 23, the passengers aboard this particular Southwest Airlines flight from Denver, Colorado, to St. Louis, Missouri could not have witnessed a more special and touching experience firsthand. Captain Holly Petitt and her daughter, First Officer Keely Petitt, were the mother-daughter pilot duo in charge of getting their passengers safely to their destination.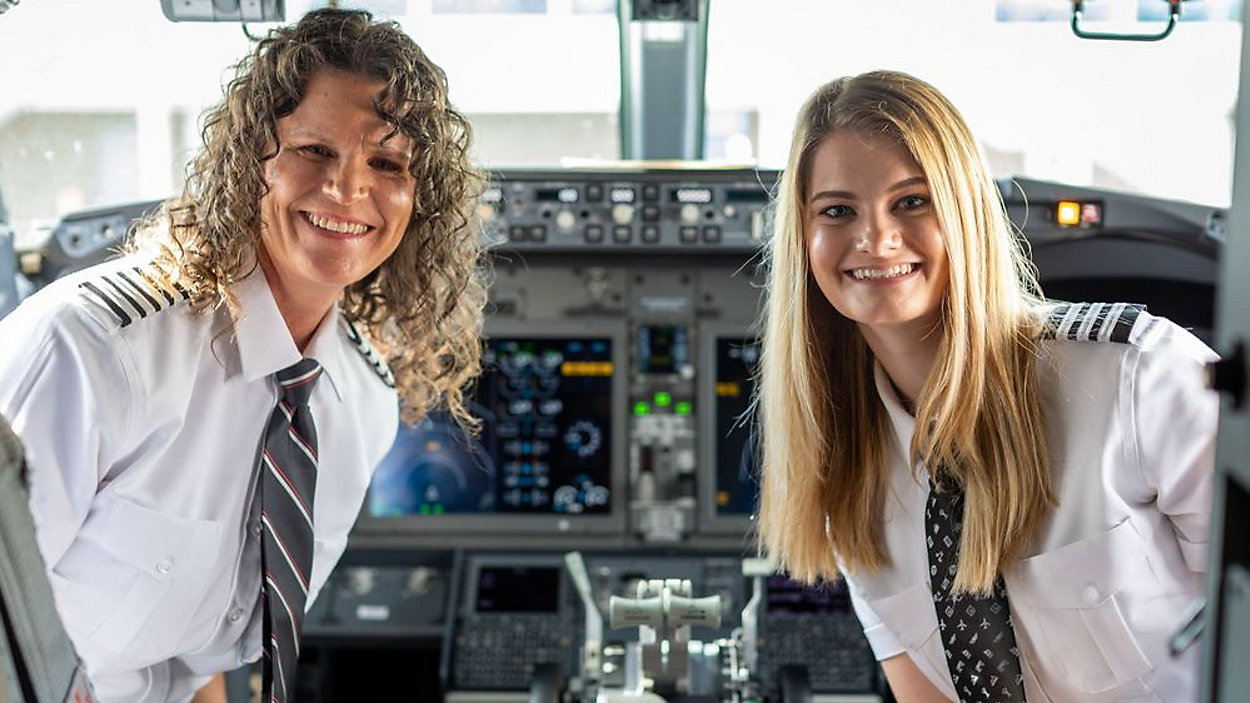 According to Holly, it was "a dream come true" that her daughter followed in her footsteps of becoming a pilot. She discovered how much she loved her career and decided to pursue it, so it's wonderful that Keely wanted to do the same as her mom. Holly said that the whole thing is "surreal." 
Middle School Student Buys New Shoes For His Friend Who Was Teased By Students
Romello "Melo" Early of Buffalo Creek Academy in Buffalo, New York, used his allowance to buy his friend, Melvin Anderson, a new pair of shoes. Anderson was frequently picked on by other students at the Academy.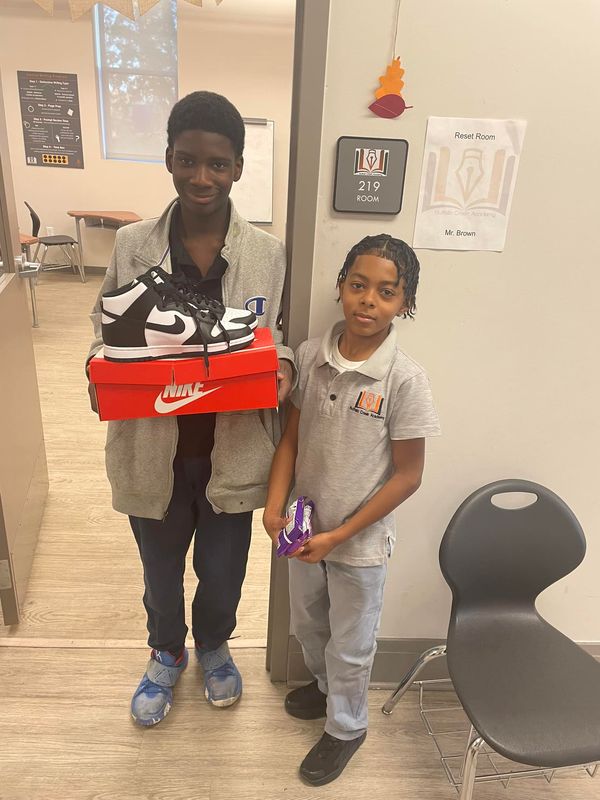 The Dean of Culture at Buffalo Creek Academy, Bryant Brown, Jr. posted a photo on his Facebook page of the heartwarming and thoughtful moment between Melo and Melvin. In response to the incident, Brown launched a student-led anti-bullying campaign at the school. To help other students like Melvin, Brown's goal with the campaign was to raise money and awareness. 
Boy Born With 12 Fingers Pens An Inspirational Children's Book
Kansas native, Wyatt Shield, has a condition known as polydactyly, in which he has six fingers on each hand. Wyatt wrote a book when he was six-years-old that detailed his story and explored his medical journey called Wyatt's Big Adventures with Shriners.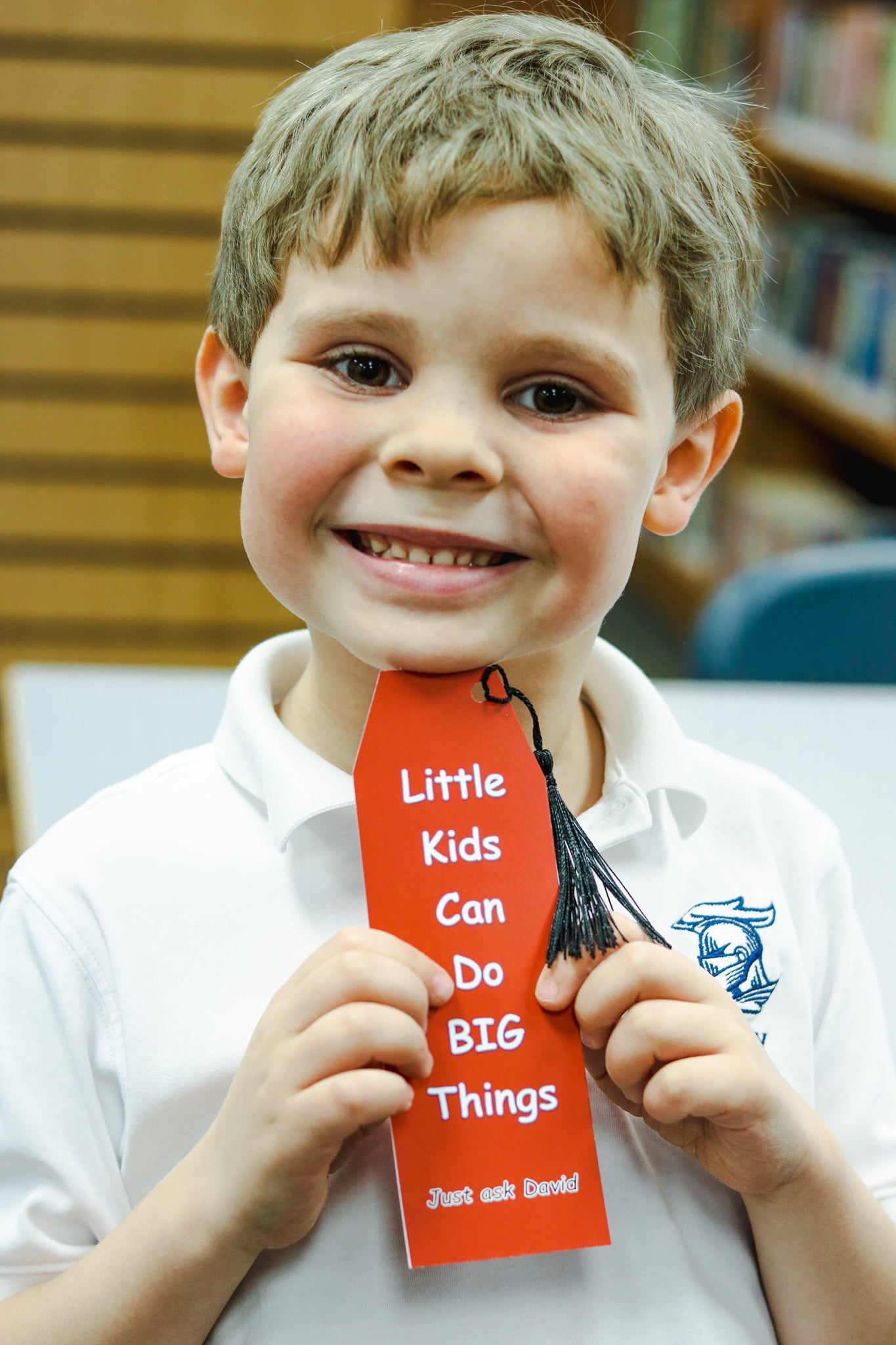 Having extra fingers is what Wyatt said as being "tough." However, he can't remember what it was actually like because they were removed through surgery when he was only one year old. When Wyatt was born in February 2016, his mom, Amanda, said that there was no indication of a birth defect until she had to get an emergency C-section. 
After Three Plus Years At A Shelter, A 10-Year-Old Dog Finally Gets Adopted
Capone, a 10-year-old Labrador Retriever mix, was finally adopted after spending more than three years at Pittsburgh's Animal Friends shelter. Spending 1,154 days waiting to be adopted, sweet Capone found his forever home on December 10.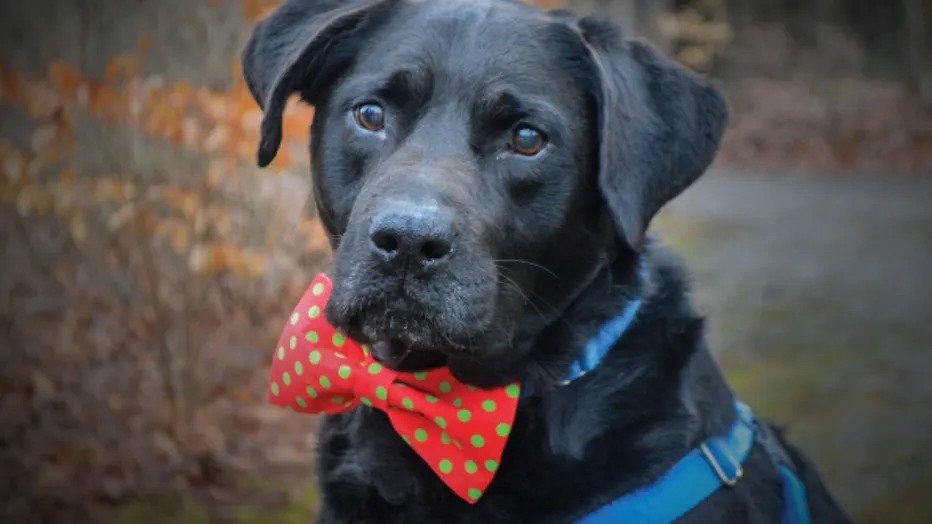 The Lab Retriever mix had been the shelter's longest resident, but they never stopped trying to find him the perfect home. The shelter acknowledged in a press release that their goal was "to ensure he was receiving the best possible care while preparing to find a family he could call his own." Capone's transformation has been incredible since his adoption. 
Uber Driver Stranded On I-95 Buys Teen Passenger A Hotel Room And Gets Offered New Job
In January, an Uber driver named DeVante Williams sat in his car for 5.5 hours overnight with a teen passenger. As they were stuck in snow and gridlock traffic, Williams described the passenger as "emotional" and "overwhelmed." A spokesperson for Uber revealed that Williams "went above and beyond" to assist the teenager during the incredibly anxiety-inducing situation.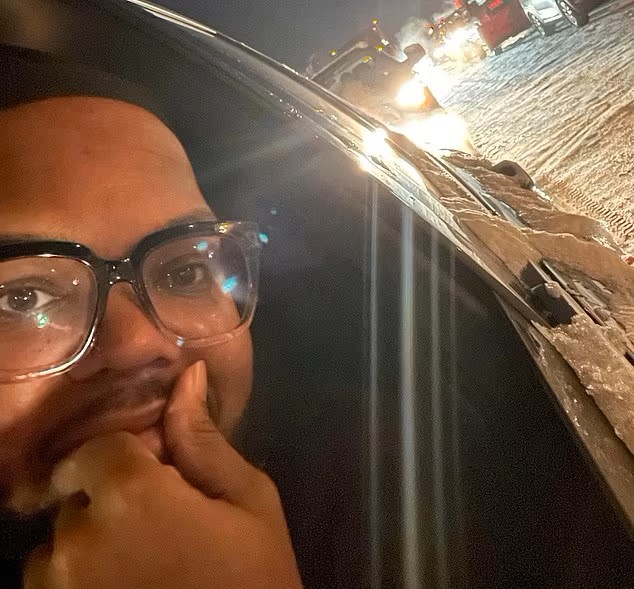 Williams made sure the passenger had water and crackers. He even got her a hotel room after they got off the nightmarish highway. Indeed, not all heroes wear capes…some of them are Uber drivers! Williams was also offered a new job after his heroic actions. 
After An Epic Adventure, A Stuffed Toy Left In Rental Car Is Returned To Little Girl
Following a trip that a little girl and her mom took to Dallas, they came to the realization that they had left something really important behind. It was the girl's stuffed animal that she had named Dog Dog. The mother, Jessica, called Southwest Airlines in the hopes of getting her daughter Luna's beloved friend back.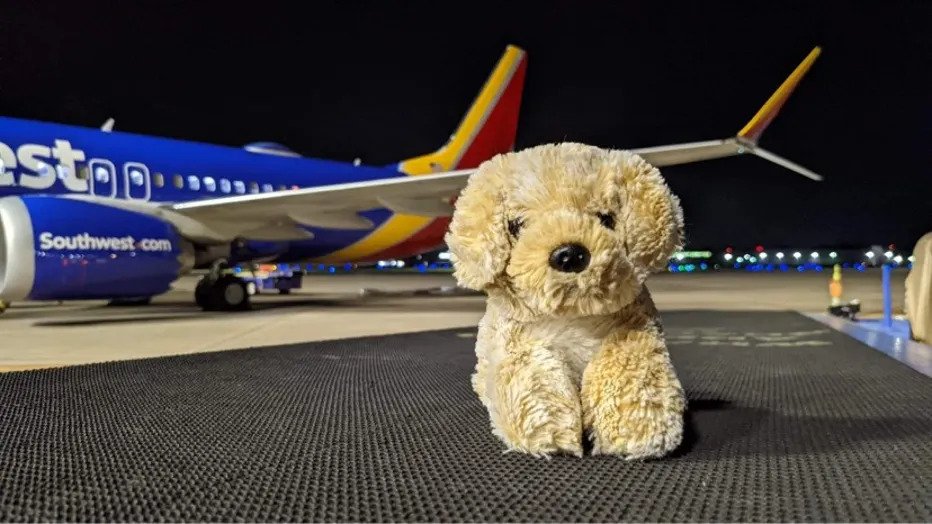 Fortunately, an agent at Dallas Love Field Airport went above and beyond to help. The agent, Christina, took good care of Dog Dog and also snapped some photos of the toy going on various "adventures." So, when Jessica and Luna returned to Dallas a month later, Luna was reunited with her precious stuffed animal, and a photo album of his adventures. 
At Hospital That Cured Her, Pediatric Cancer Survivor Returns For Wedding Photo Shoot
In Dallas, Texas, a woman took wedding photos inside a children's hospital, for a very significant reason. At Children's Medical Center Dallas, Riley Wagner was diagnosed with stage 4 neuroblastoma when she was just six weeks old. She spent months enduring chemotherapy treatment, eventually undergoing major surgery in 1999.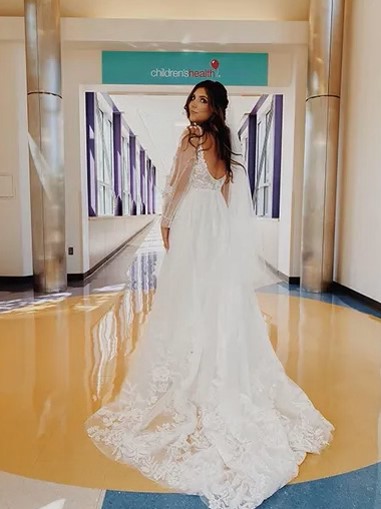 Wagner and her mother, Lori Stock, were headed to a separate location for some wedding dress photos a week before her nuptials. Coincidentally, they passed by the hospital, and Wagner got the best idea. She decided to her wedding photos taken at the hospital where she was cured of cancer.  
Man Discovers His Granddaughter And Brother He Didn't Know Existed Live One Mile Away
Melvin Gray, a resident of Kansas City, Kansas, took one DNA test which would change his entire life. With one simple test, he found out the remarkable discovery that his granddaughter and brother only lived a mile away from him.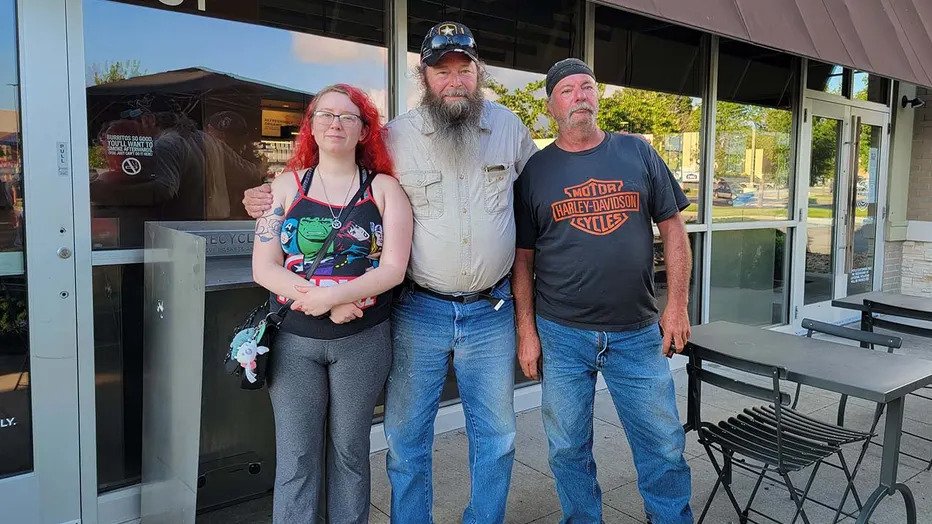 Gray, a military veteran, found a pro bono initiative by MyHeritage.com (a global family history site) called "DNA Quest." The project focused on reuniting adoptees with their biological families, so Gray applied and received a free testing kit. Gray was shocked, revealing that he had "almost given up" on searching. 
To Surprise Her Parents For Thanksgiving, This Georgia Woman Traveled 5,000 Miles
Talk about the most wonderful Thanksgiving surprise! Lesley Hauler, who currently resides in the United Kingdom, flew thousands of miles to Atlanta, Georgia give her parents the surprise of their life. She wanted it to be a special Thanksgiving reunion with her parents.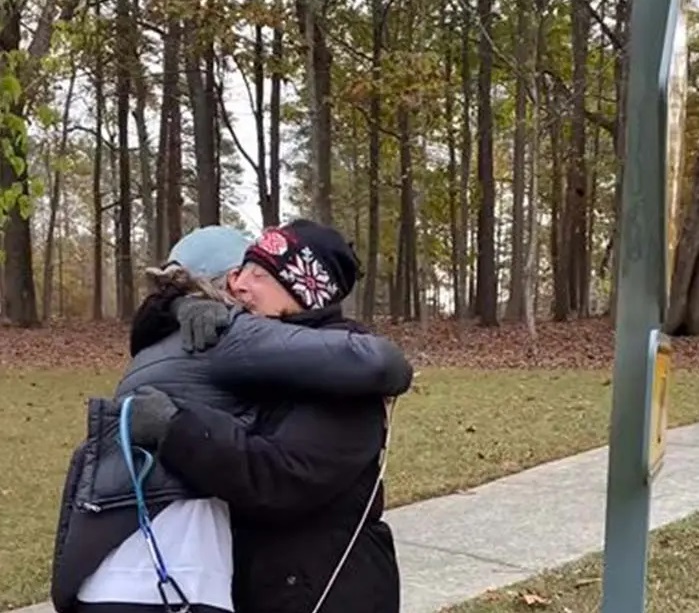 Her parents, to say the least, were beyond thrilled and happy that their daughter came all that way. Hauler wrote on social media that, "their reaction made it all worth it." 
In July, after a rescue operation at a laboratory in Virginia accused of abusing animals, about 200 adorable beagles arrived at Southern California shelters. Several animal organizations attempted to save about 4,000 dogs from a breeding facility in Cumberland, Virginia.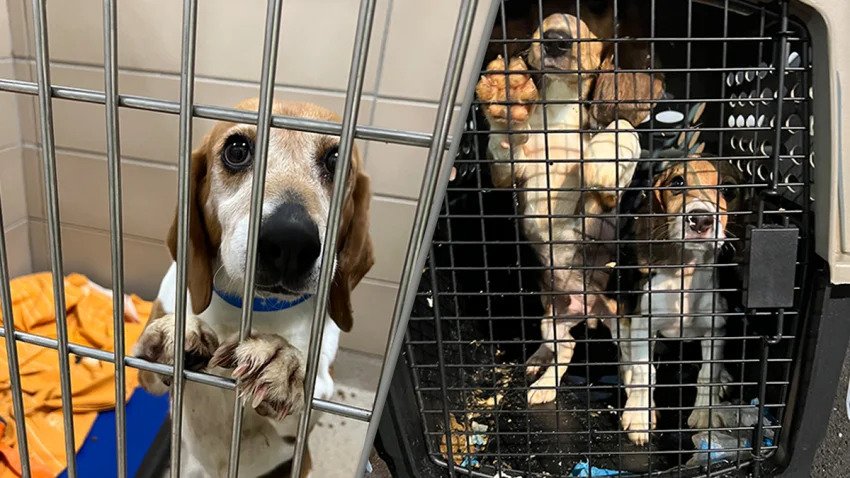 Envigo RMS LLC was behind the operation, according to a press release from theHumane Society of the United States. Due to the remarkable and heartfelt rescue efforts of these organizations, hundreds of loving beagles now have a newfound lease on life. 
In November, Andres Benitez was the victim of a carjacking on live TV, as the suspect stole his brand new work truck which he had been saving up for years to purchase. Benitez, who has a family landscaping business in Whittier, received $94,000 from a GoFundMe campaign.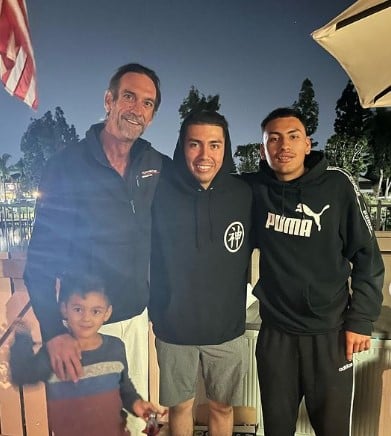 Benitez's truck was significantly damaged during the strange pursuit, as NBCLA's cameras captured the suspect wrecklessly slamming into other cars. Sperber Landscape Companies gave the campaign a large sum of $10,000, and hundreds of other people have given donations and kind words of support to Benitez. 
A Couple Gets Married On A Plane And Says "I Do" On Their Flight To Las Vegas
Pam and Jeremy were headed to Las Vegas to elope, but their original flight got canceled. However, they wouldn't let any travel problems get in the way of their celebration. Thanks to the help of a complete stranger and a Southwest Airlines pilot, Pam and Jeremy shared their vows with each other 37,000 feet above Arizona.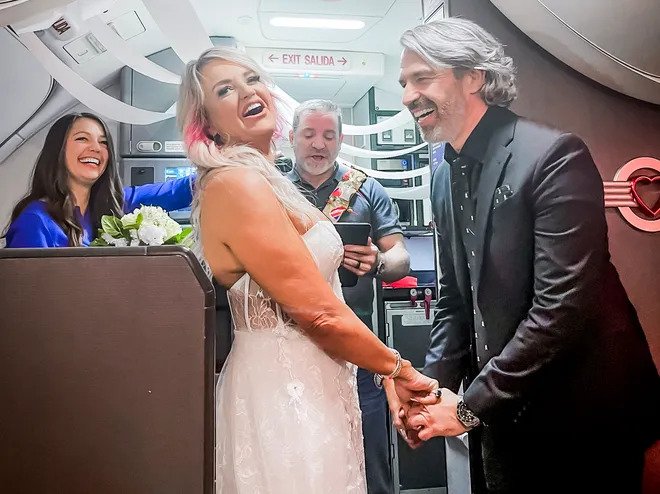 The couple met Chris, another passenger, while they waited at the gate area. It just so happened that Chris was an ordained minister. He offered to marry the couple in Sin City himself after he heard they would miss their 9 p.m. wedding chapel appointment.