Where Has Jim Carrey Gone? Reasons We No Longer See Him on Screen
Jim Carrey was a crowd favorite during the 1990s thanks to the slew of box office hit movies in which he starred. Since then, he has been through many ups and downs in his personal life. We haven't seen him on the big screen for many years. So, what has he been up to?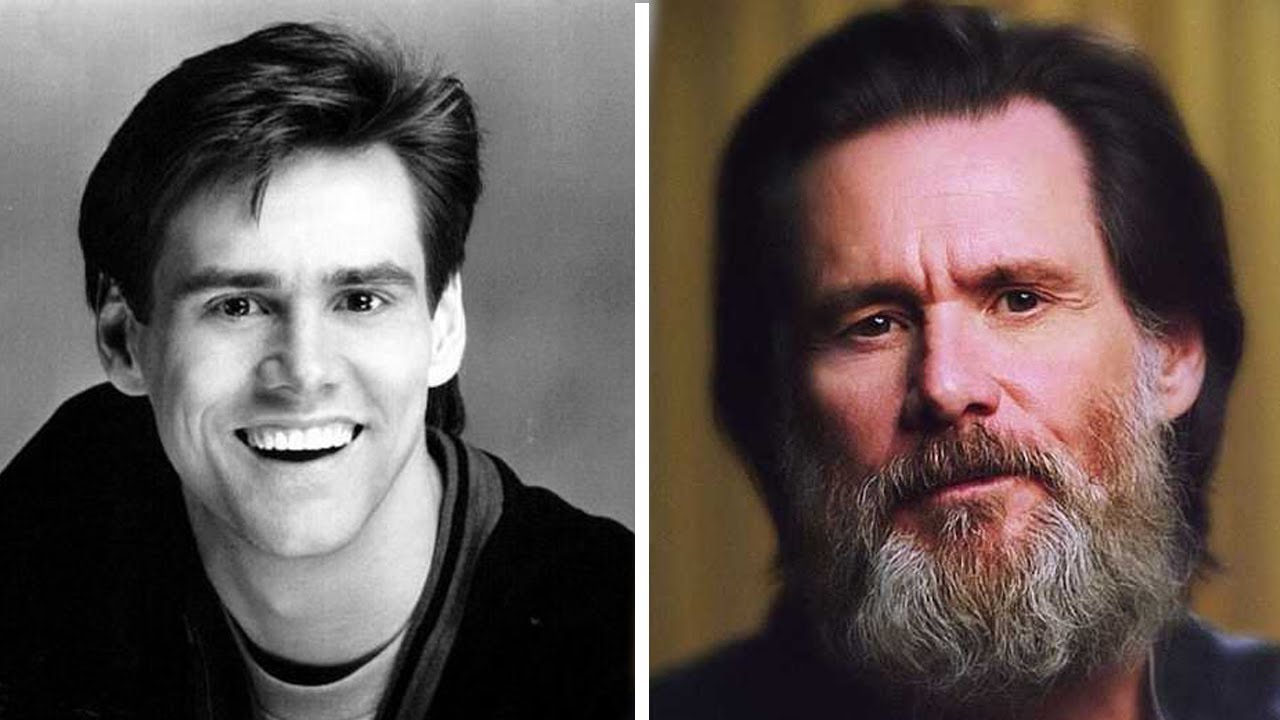 Let's look at the roller coaster ride that has been his life. From being an A-list celebrity to living in relative anonymity, read on and find out what Jim Carrey is doing now since starring in memorable films such as The Grinch, Liar Liar, and Bruce Almighty.
A true passion for acting
Jim Carrey started his career as a stand-up comic. He always loved comedy and knew he wanted to make a career from making people laugh. He was good at impressions, so he decided to develop his talent further by going to comedy clubs.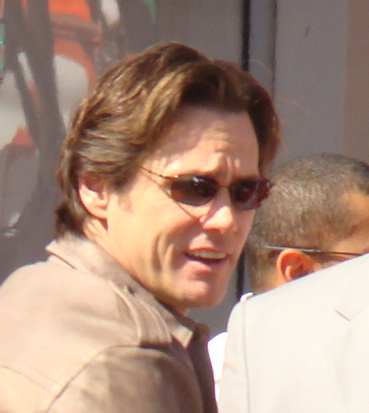 He eventually met one of his comedy idols, Rodney Dangerfield. That chance meeting opened up several important opportunities for Carrey.
Fame came slowly but surely 
It was during the early 1980s that Carrey was first seen on national television. Thanks to his appearance on the Tonight Show and An Evening at the Improv, he got his first taste of life on screen.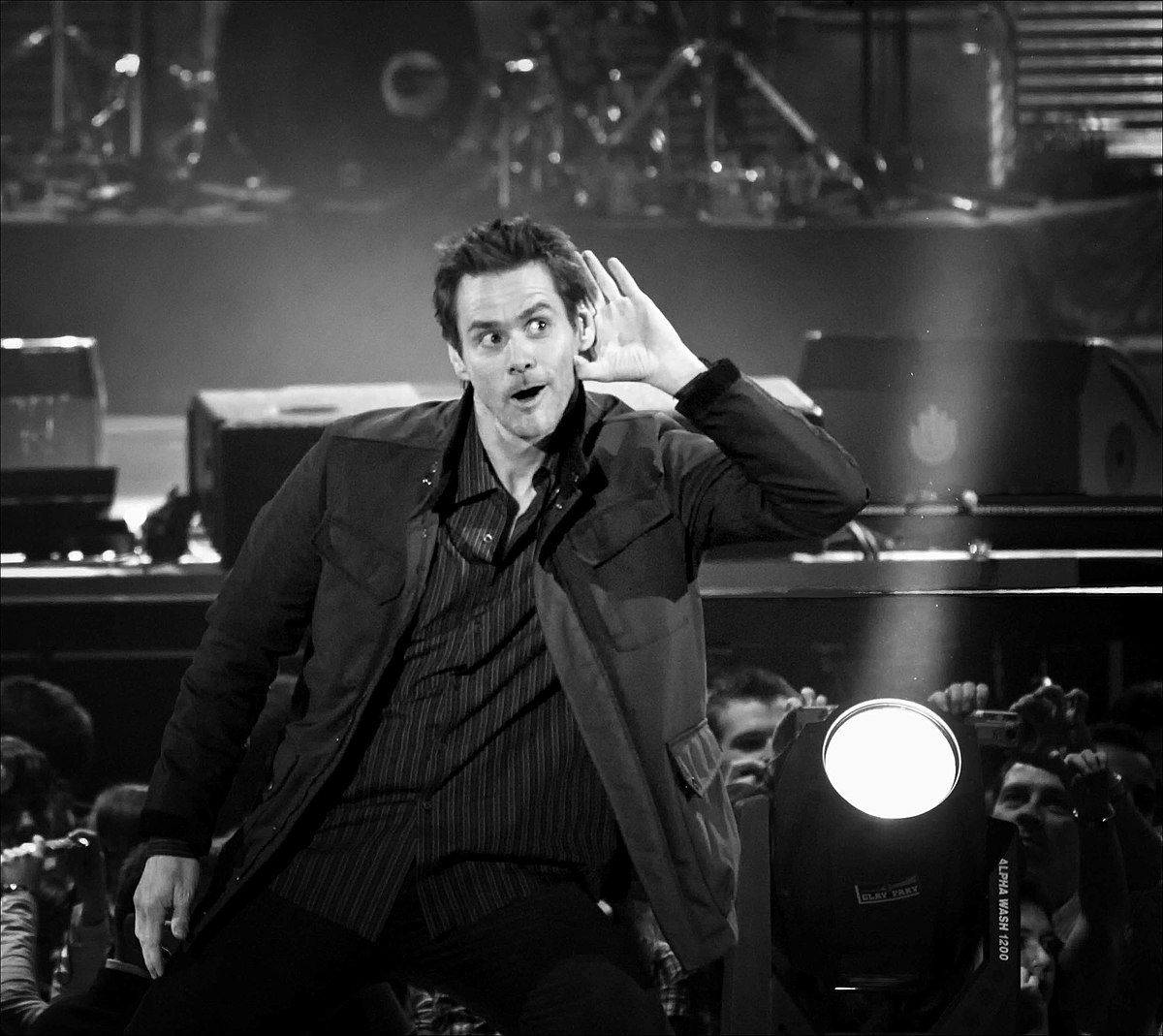 But it was in the 1990s when he became a household name. He became famous for his stint on the comedy sketch series In Living Color. Audiences were curious to know more about the rising star.
Opportunities came knocking 
Carrey's unique brand of comedy ushered in roles perfect for his oddball style of humor. In 1994, he was in box office hits such as Ace Ventura: Pet Detective, The Mask, and Dumb and Dumber.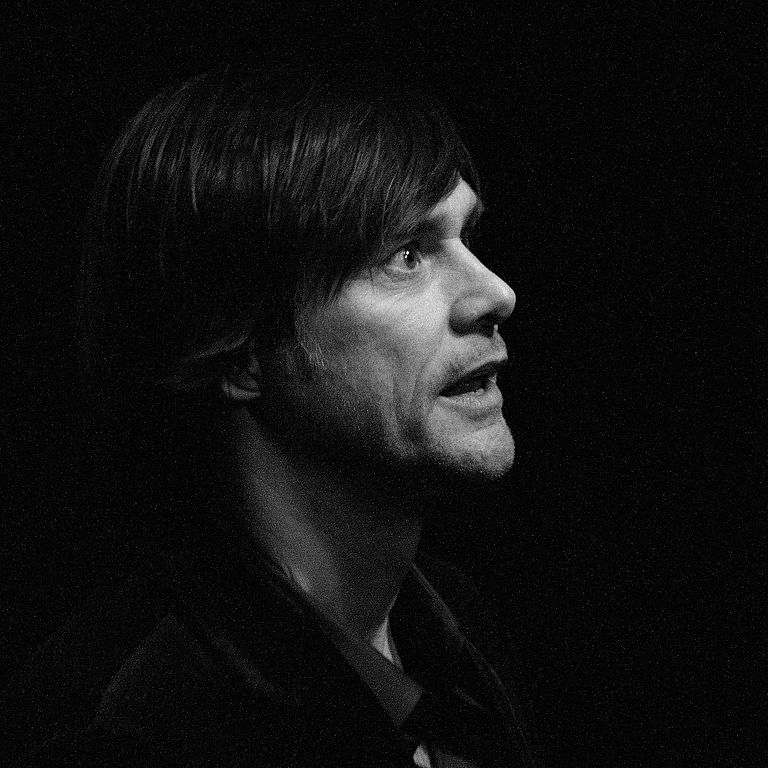 His slapstick comedy style drew in audiences of all ages. Naturally, his fans were eager to see more of his work, and the actor was happy to grant their requests.
Becoming the villain 
Success, fame, and money continued for Carrey. To change things up, he decided to play the role of a villain in 1995's Batman Forever. He also made Ace Ventura: When Nature Calls. At this time, he was receiving $20 million for every film.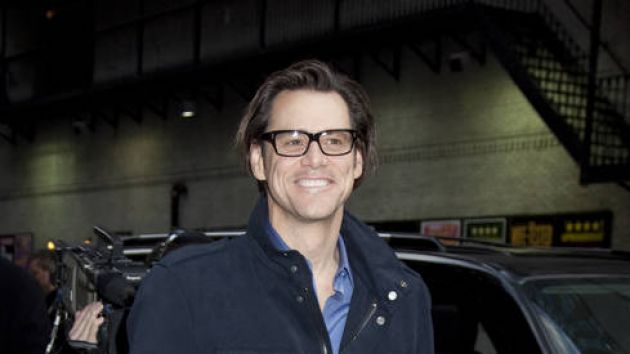 He showcased his serious side in the film, The Truman Show. Eventually, he proved that he was more than just a comic. He was a legitimate Hollywood talent who could play any role.
Carrey gets serious
Carrey became famous for his comedy, but in 2000 he decided to go for his most serious role to date. He focused on independent movies and appeared in the 2004 drama, Eternal Sunshine of the Spotless Mind.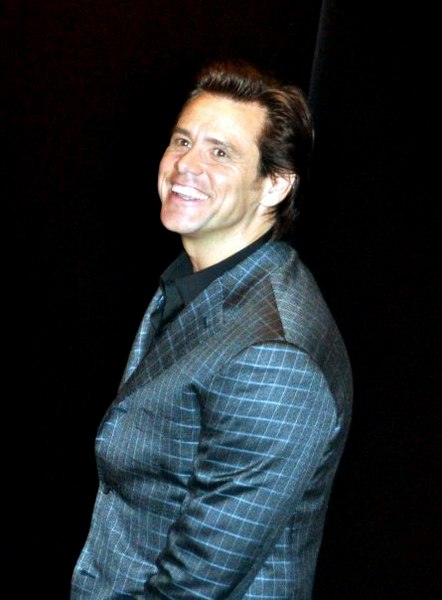 His performance earned critical acclaim, and many of his fans and critics realized the actual depth of his skills—skills anchored in an emotionally charged world, rich enough for him to draw from and ultimately adapt to any role.
"Jekyll and Hyde" career
In 2004 during an interview with IGN, he described his career as a "Jekyll and Hyde situation." This comment indicated that he was slowly veering away from his slapstick style and choosing more complex movie roles.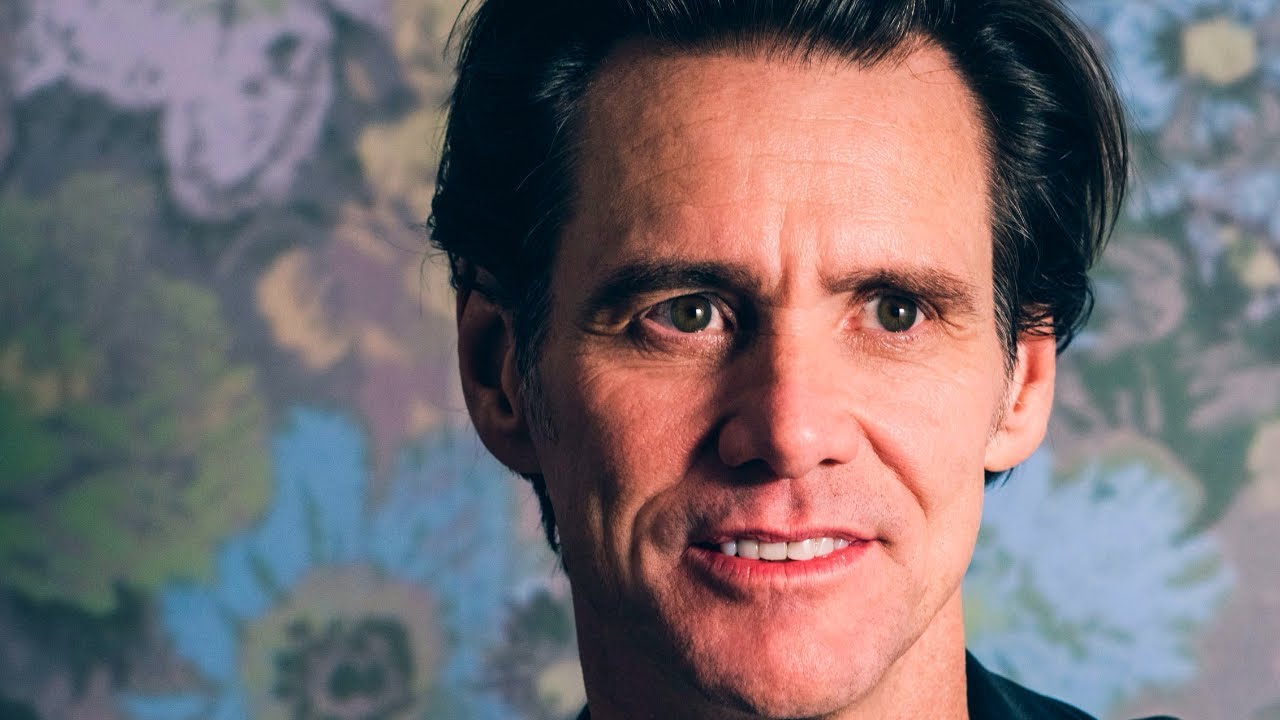 He then landed a role in the 2007 psychological movie The Number 23. Unfortunately, many critics and fans disliked the film and Carrey's role in it.
Going back to his roots
After critics expressed such disappointment in Carrey's choice of movies, he returned to what he was best known for—comedy—and continued to star in films for children.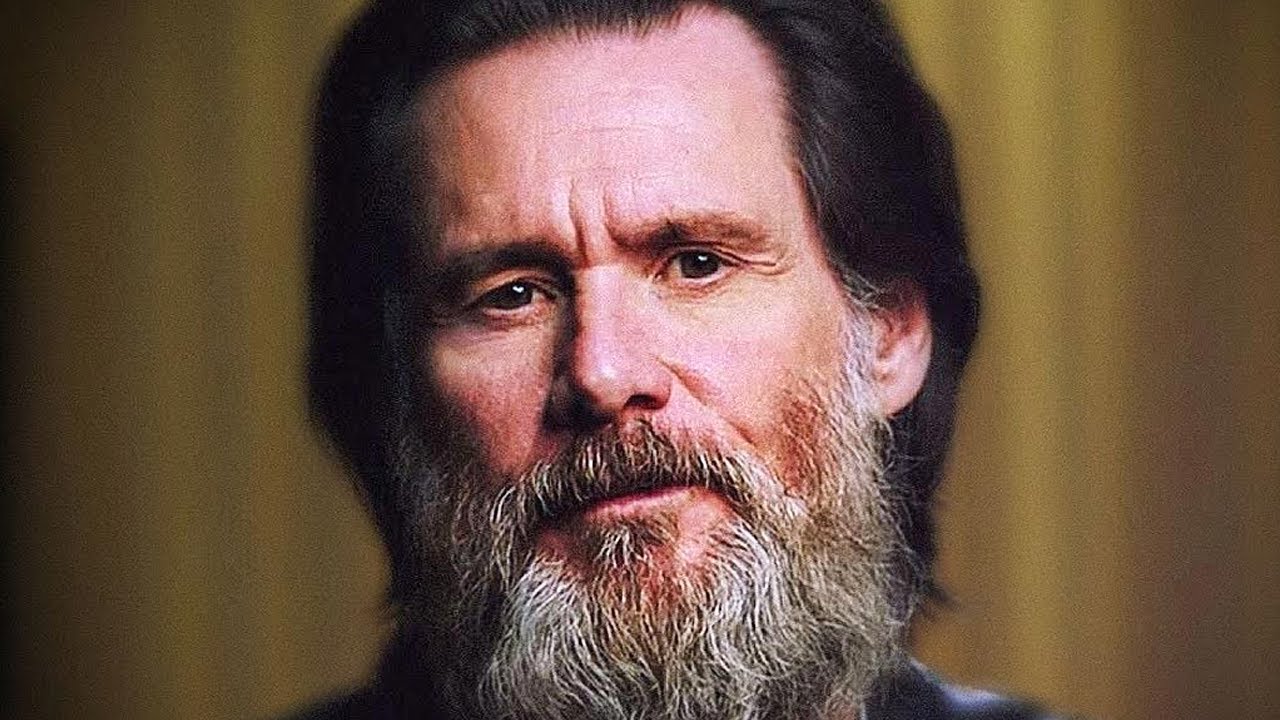 Carrey starred in A Christmas Carol, Dumb and Dumber To, and Mr. Popper's Penguins. Though the movies were a hit at the box office, they received poor reviews from most film critics.
Twitter backlash
Though Carrey is not as active on the big screen, he is present on social media. He is not shy about expressing his opinions and views. But, unfortunately, most of his fans don't agree with his thoughts.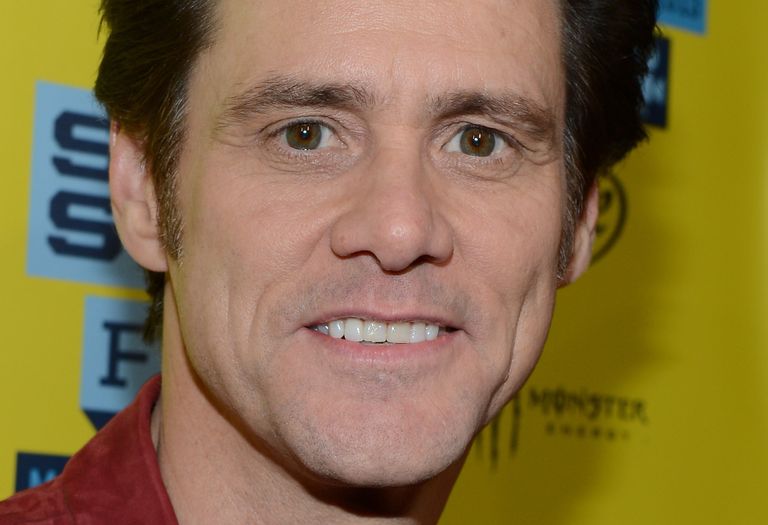 Though he was able to land a role in the movie Kick-Ass 2, Carrey took a stand against his own film. He expressed his dislike of its portrayal of violence. As a result, Carrey's public image took a hit.
In Defense
He openly voiced his thoughts on why he despised the level of violence in Kick-Ass 2. Carrey tweeted, "I did Kick-Ass a month before Sandy Hook," in reference to the terrible elementary shooting that had the whole nation terrified.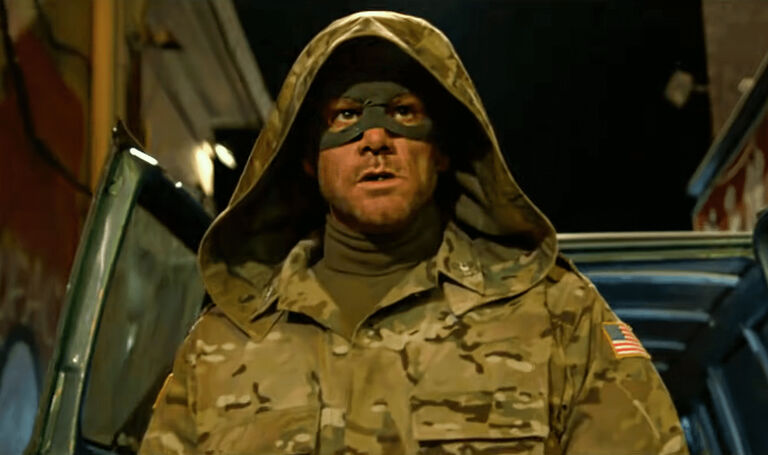 Carrey said that he was not ashamed to be a part of the film, but the recent events brought about a change of heart in him. Of course, this caused quite a stir, and fans were even more surprised by his behavior.
Giving Him Credit
When you take a look at Carrey's filmography, you'll find an interesting credit to his name in 2015 – the year he appeared on Saturday Night Live. That's a small step down from a well-renowned actor and comedian who was once one of the biggest names in Hollywood.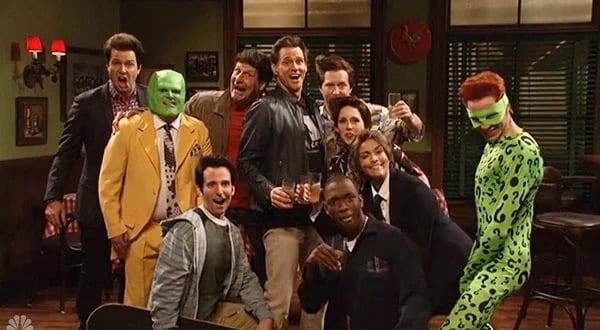 Sadly, the worst was yet to come as Carrey faced personal tribulations that would affect the trajectory of his acting career. However, nothing is ever what it seems on the surface when it comes to Jim Carrey.
Personal Tragedy
Back in 2015, Carrey's ex-girlfriend Cathriona White committed suicide. This triggered a painful chain of events that reshaped Carrey's life. The first came when White's family claimed that she committed suicide using prescription drugs belonging to Carrey.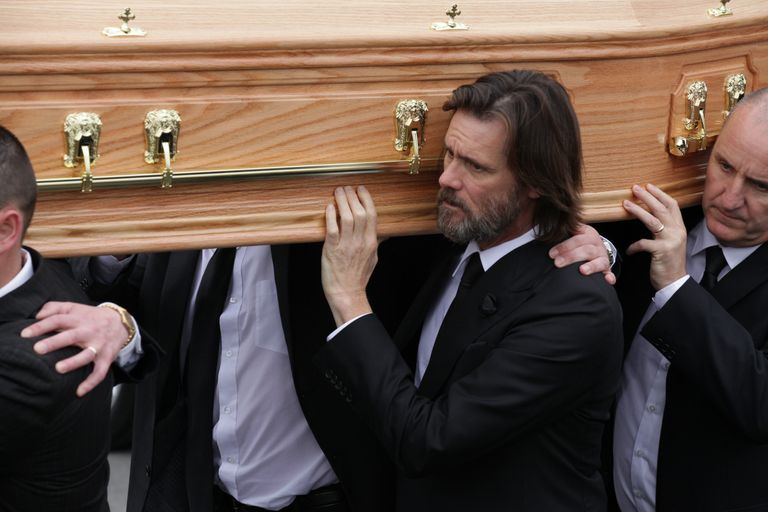 The family filed a lawsuit against the actor, and the results weren't pretty. It was the beginning of Carrey's downfall. He faced several allegations that severely harmed his public perception.
The Plot Thickens
Brigid Sweetman, Cathriona White's mother, claimed in her lawsuit that Carrey gave her daughter STDs and abused her emotionally. She also claimed that Carrey hired infamous Hollywood lawyers to intimidate her daughter after their break-up.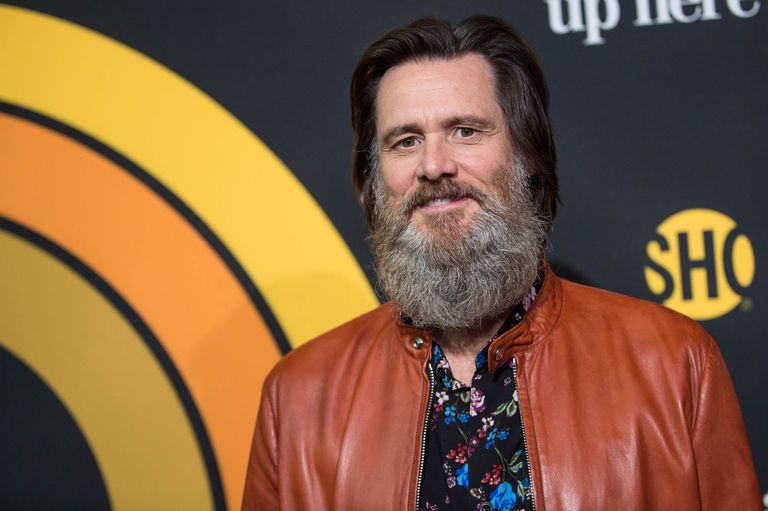 Although the allegations remain unproven, the impact it had on Carrey was massive. It took a toll on his mental and emotional health, and all he wanted was to clear his name from the slander he received.
Setting the Record Straight
Sweetman continued her slander of Carrey, saying that the actor dumped her daughter to protect his image. By this time, Carrey couldn't bear it anymore, so he set the record straight about his ex.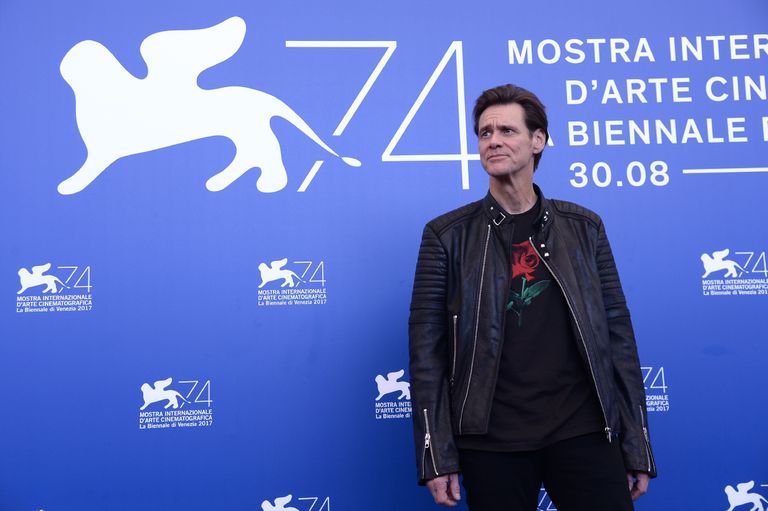 Carrey's lawyers claimed that Cathriona White tried to extort money from him and that she couldn't have cared less about their relationship. Carrey completely abandoned the big screen in an effort to clear his name and regain the trust of everyone around him.
Case Closed
Back in 2018, The Hollywood Reporter announced that the lawsuits filed against Carrey had been dismissed. It was later revealed that Cathriona White falsified her medical records and that she really didn't have any STDs.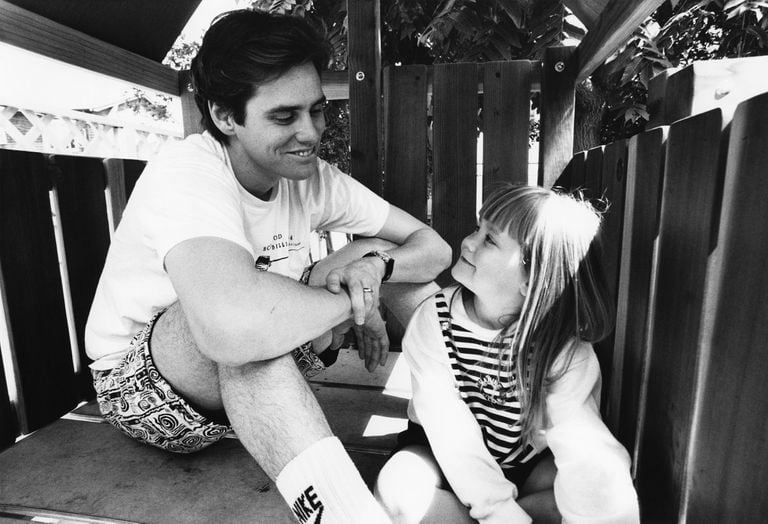 Carrey's decision to stay away from the spotlight proved to be the right choice, and his lawyers said the actor was ready to move on with his life. However, it appears that he's not interested in going back to his mega-star days.
Lost Passion
Carrey appeared at Pasadena's Icehouse Comedy Club in January 2017 and said, "I'm not hungry anymore." He believes he's done it all in the Hollywood industry and that his passion for acting is long gone.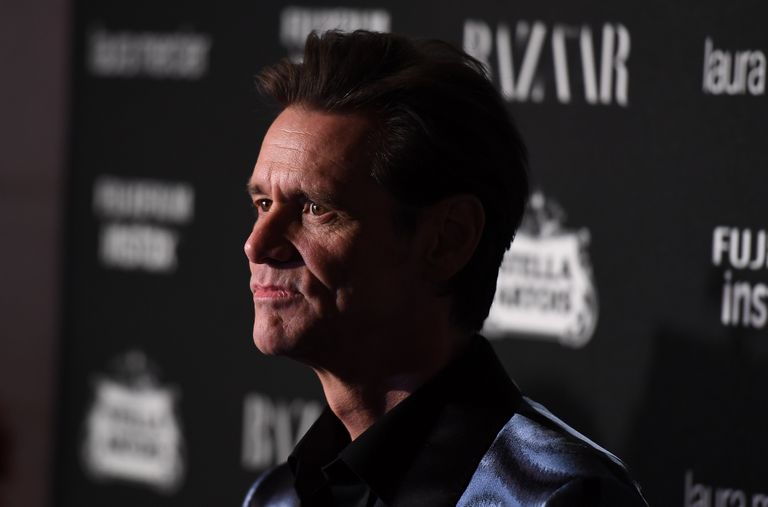 Considering that Carrey's net worth at the time was north of $150 million, it's safe to say the actor made it to the pinnacle of the film industry. With that amount of money, the actor can comfortably retire, doing TV appearances and comedy shows here and there if the mood takes him.
Lone Output
Jim Carrey declared that he no longer had the same fire in him that pushed him to become the once-beloved actor who continually left the world guffawing in theaters and homes. He's expended all his energy and achieved so much.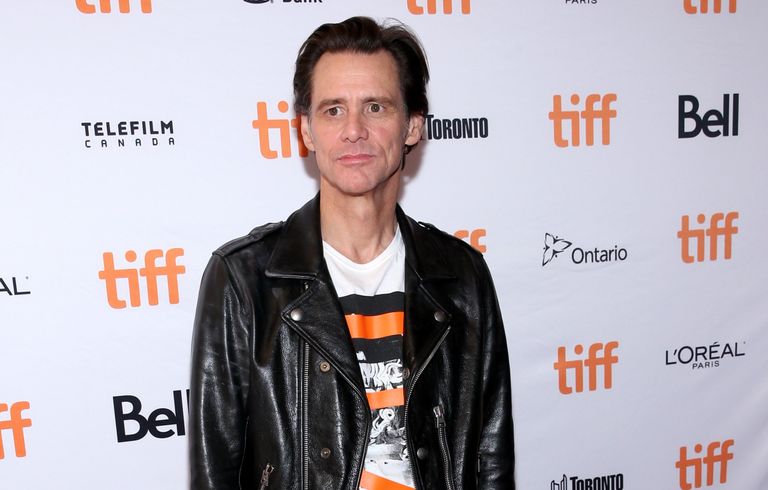 So, he decided to work sporadically, with only Kidding (a TV Series by Showtime) to account for the whole of 2018. This project reconnected him with Michel Gondry, and it told a story he was able to relate to on a personal level – the misadventures of a misunderstood entertainer.
Time for Personal Improvement 
The lack of work pressure gave Jim Carrey ample time to be alone and think, and he decided it would be the perfect time to improve himself by learning new things. He turned his attention to his artistic inclinations and started painting.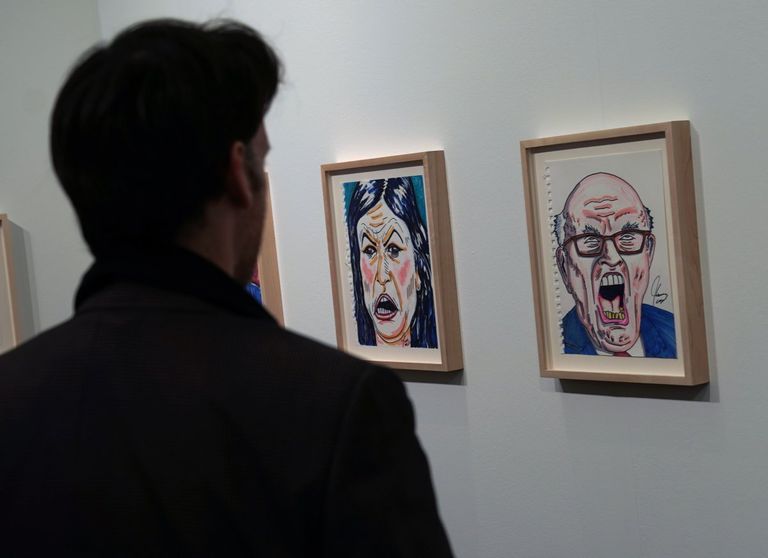 However, his work, colorful as it is, drew unwanted drama for being highly political in nature. He drew past presidents and other high-profile public figures in a way that wasn't received well by his audience.
Less Popular
The actor always finds ways to celebrate his position, even after being publicly shunned by critics. He rejoices in his newfound love for drawing and painting, in spite of its not-so-positive reception.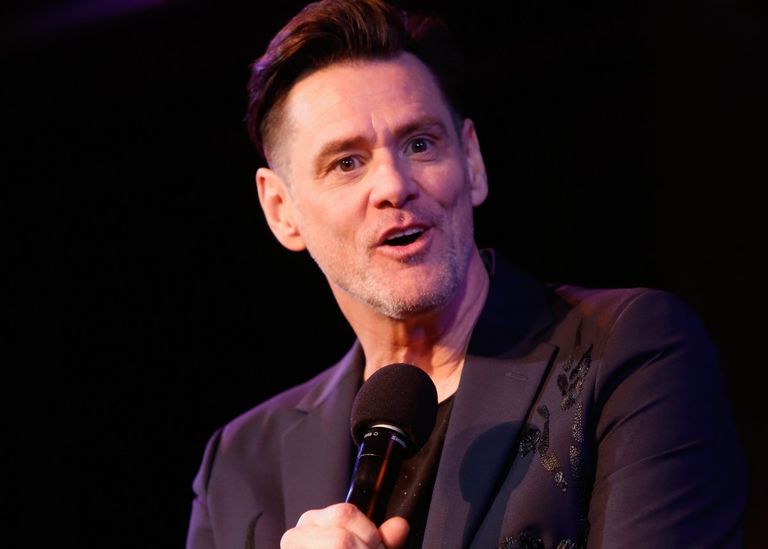 The main thing is that he finds himself constantly growing. His personal growth was a welcome replacement for the popularity that took a backseat. Deep inside, he was still smoldering with controversial opinions.
Carrey Remains Vocal
It may look like Jim Carrey has mellowed out and shifted his focus to art and self-improvement, but the actor remains vocal. Following a Supreme Court ruling he disagreed with, before a large audience, he criticized the nation's inability to protect its citizens.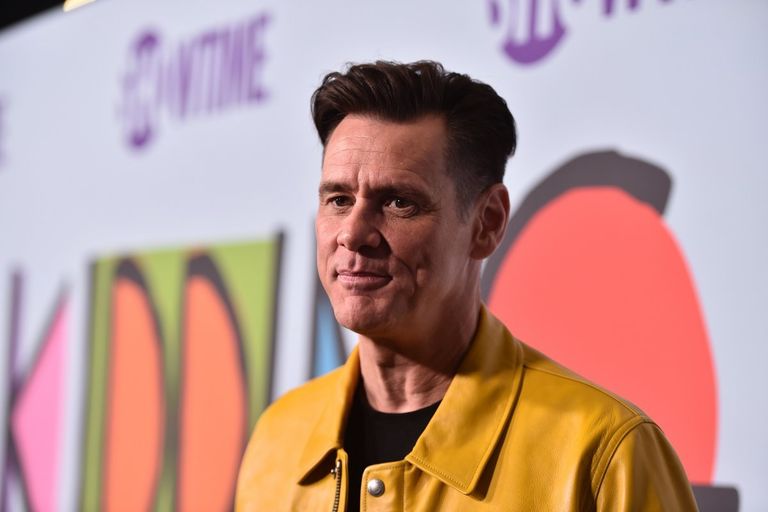 Carey also decried America's deliberate refusal to take care of the youth and its women. He labeled the country as not worth fighting for, to the shock of everyone who witnessed his interview. As bold as these statements were, the actor wasn't done yet.
Explaining His Art 
Jim Carrey, being the true artist that he dares to be, gave a little more insight into his art. When asked about one particular painting that seems to be filled with fury and exaggerated ugliness, he said it was the most flattering representation he could do.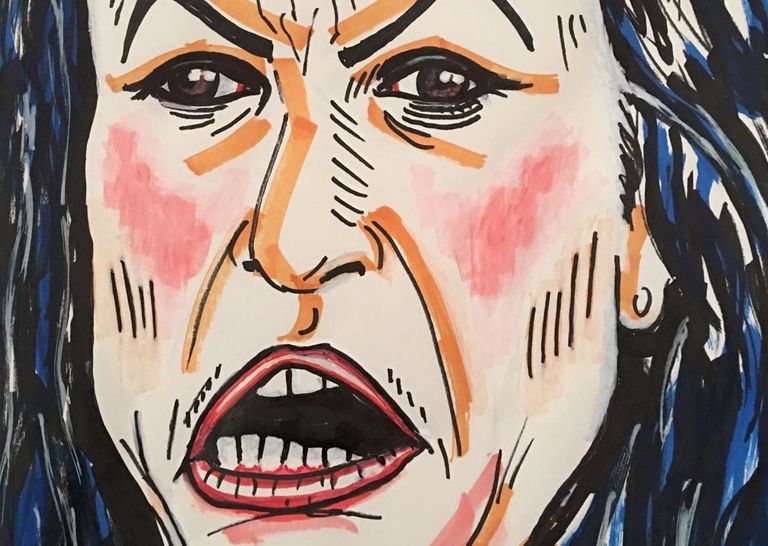 Beauty is within, but sometimes our ugliness can be externalized, manifested in our looks, Carrey explains. This painting was assumed to be of (White House) former press secretary Sarah Huckabee Sanders, and when he shared it on social media, he was met with a mixed response.
Public Servant
People have started to wonder if Jim Carrey was preparing himself for a career as a public servant. The actor just has so many opinions to share, and perhaps it was time to reify these values and ideals, to finally convert words into action. However, the comedian brushed off the idea.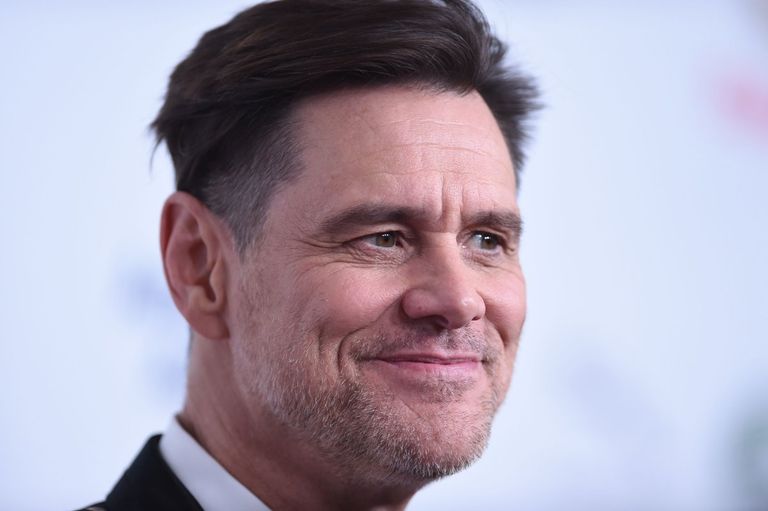 Carrey said that he's just not the type who can sit at a desk all day and meet people, trying to project a friendly face. He dismissed the notion of becoming president someday.
Jim Carrey's Social Media War
Being too openly opinionated has gotten Jim Carrey into hot water more than once. This time, drama arose after he shared a drawing of Benito Mussolini and Claretta Petacci (Mussolini's mistress). His drawing was of the fascist leader and his mistress being executed after World War II in Northern Italy.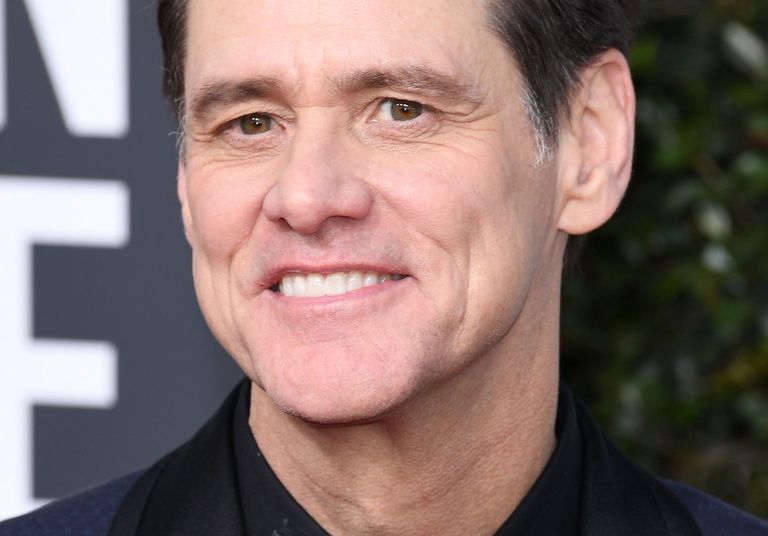 He essentially tweeted that this is what fascist leaders deserve, and this caught the attention of Benito Mussolini's granddaughter, igniting a Twitter feud between the two. Alessandra Mussolini was a politician, model, and actress.
Alessandra Mussolini Responds
Provoked by Jim Carrey's tweet about her grandfather's execution, which the actor indirectly described as being deserved by the fascist dictator, Alessandra tweeted nasty responses for hours.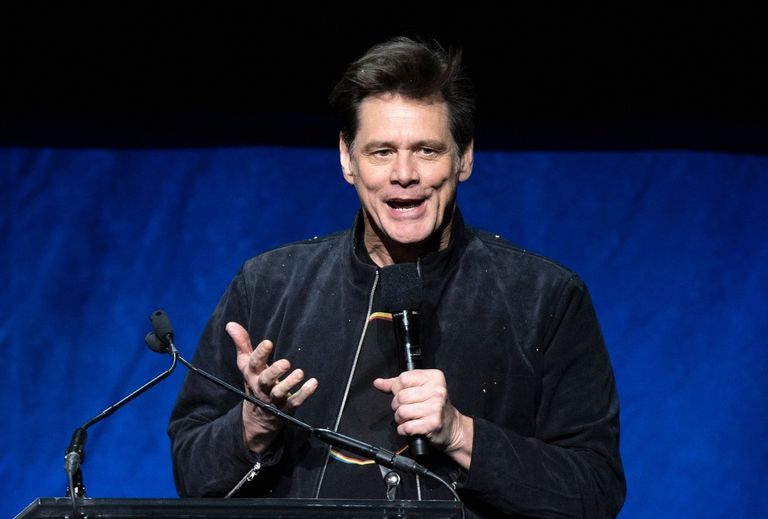 It was Jim Carrey's turn to play a bit coy, letting Alessandra Mussolini fume for as long as she wanted, calling him all sorts of names that we won't repeat here. Once she was through, Carrey had a laugh about the idea of her going into politics. 
In Touch with Evil 
Considering her grandfather was a fascist dictator, Carrey joked about Alessandra Mussolini's involvement in public office, saying she continues to embrace evil. Hanged, tied with a rope by their feet in the drawing, Carrey says Alessandra could simply flip the cartoon, and it would be a happy picture of her granddad and his mistress.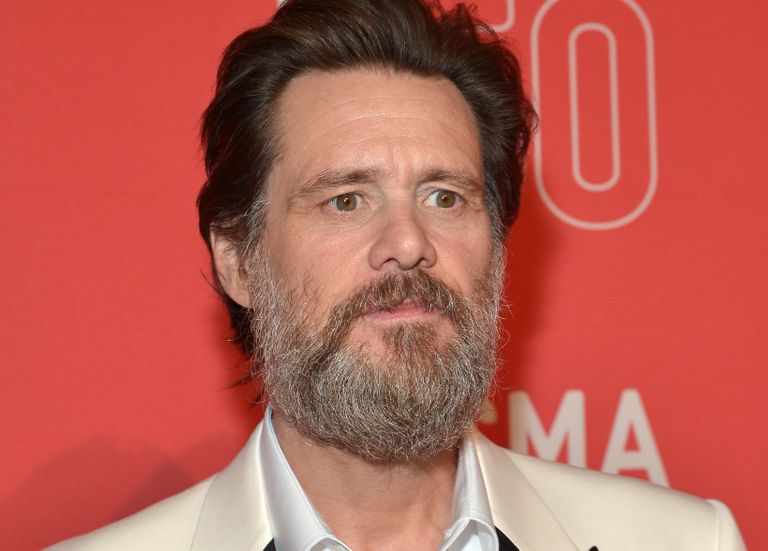 Carrey claimed that if you flipped the picture, it could also be an illustration of Benito Mussolini throwing his hands in the air and having a good time. Still, the Twitter war would forge on between them. Alessandra sent Carrey harsh illustrations of her own, referencing atrocities linked with America's historical actions.
Anti-Vaccine Controversy
It seems like Jim Carrey was simply amusing himself by being blunt and outspoken, getting into trouble with the public. He was beginning to behave like a certified bigot before an angry audience. After his feud with the Mussolini family, he walked himself into an even more significant controversy.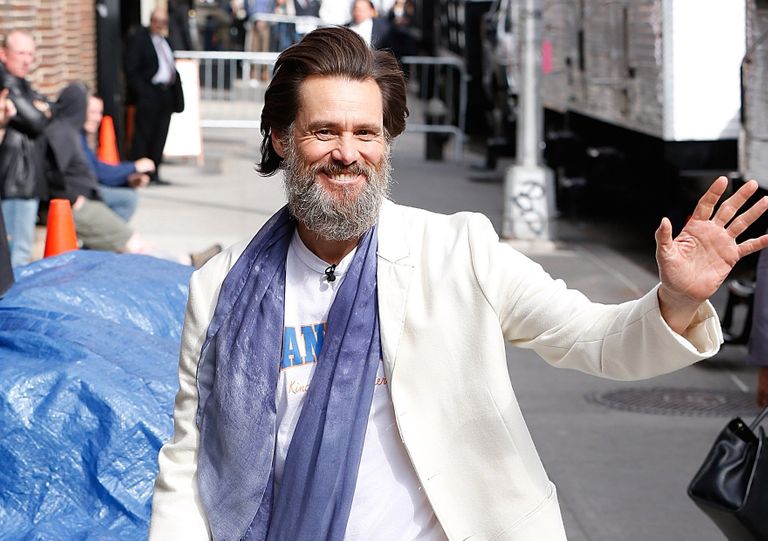 He shared an outdated idea about vaccines being contaminated with mercury. Carrey called out the governor of California for allowing our children to be "poisoned" in the guise of providing immunity against diseases. It is time to stop this "corporate fascist," Jim Carrey declared in 2015.
Arousing More Anger 
His outdated opinions about vaccines have aroused negative comments from people who took not much time to respond and correct the actor. Mercury is no longer used when they make vaccines, and plenty of people pointed this out. Jim Carrey would fight back and insist that not all vaccines are free from mercury.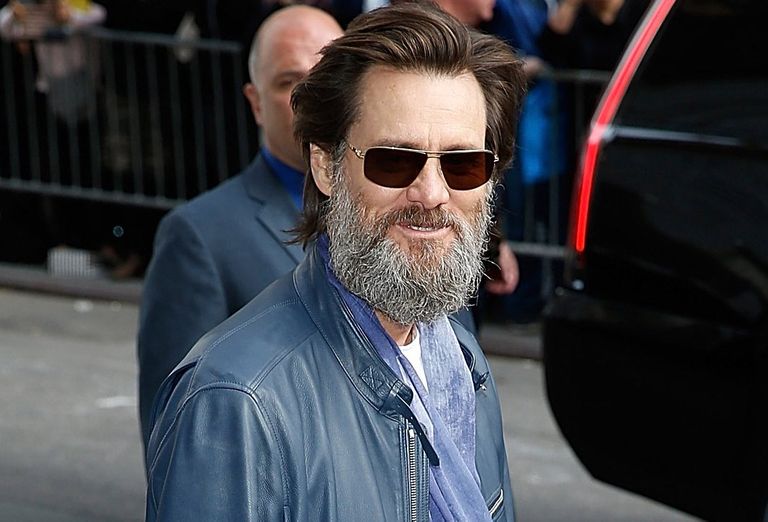 In spite of his many attempts to convince his critics, many fans turned into enemies. Jim Carrey's opinions were becoming too jarring for people. From here, his reputation took one bad turn after another.
Jim Carrey's First Gig in Years 
For years, Carrey's focus had been on art and self-improvement, but the actor became preoccupied with his battles with the media and the public. An article in Time magazine went so far as to tell the actor to shut up and stop spreading misinformation regarding vaccines.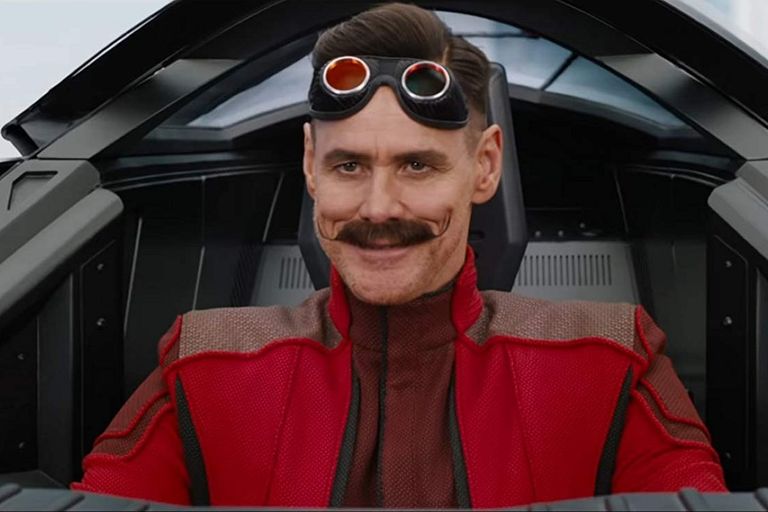 Jim Carrey appeared to take a cue from the write-up, landing his first gig in four long years. He lent his voice to the villain, Doctor Eggman in Sonic the Hedgehog, but controversy followed the actor like a shadow.
Character Redesign 
Sonic the Hedgehog took an early beating from fans who hated the design, calling the supposedly cute, speedy character creepy. They felt it appeared disconnected from the character they'd come to love in the video games. This was a bad omen for Jim Carrey's comeback.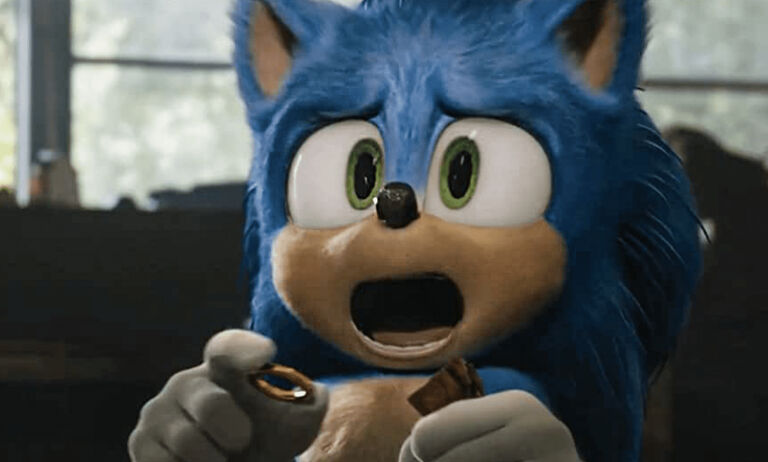 In an unexpected twist of good fortune, despite the movie trailer being badly received, the audience embraced Jim Carrey's nefarious character, Dr. Robotnik. He was perceived to have fit the role naturally, and it was clear that Carrey had a good time playing the bad guy. 
Aggravating the Situation 
The producers of Sonic the Hedgehog made sure the public knew that their complaints were not only considered but acted upon. Management decided a character redesign was necessary, delaying the movie's release for three months to address the many concerns.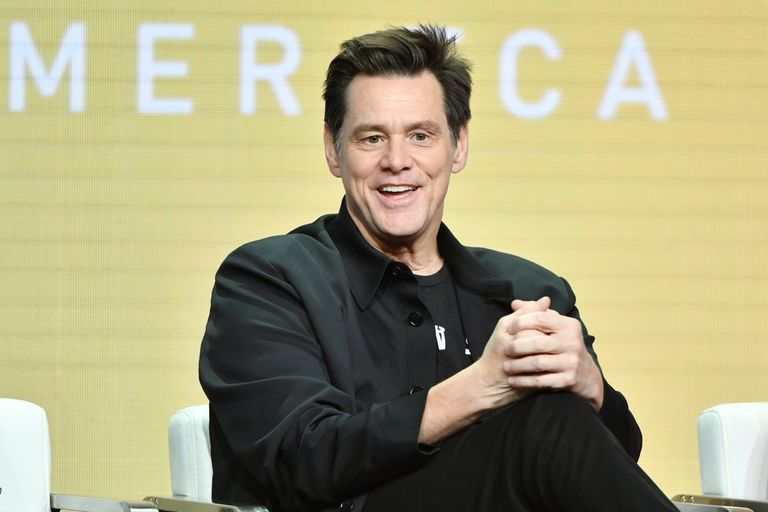 Instead of appeasing critics, who appeared to be initially happy about the filmmaker's decision to polish its character, Jim Carrey's big mouth got them in the hot seat. Somebody forgot to brief him about trying to save themselves from impending failure and embarrassment.
Public Pressure to Redesign Sonic
The decision to redesign Sonic was going to cost a lot of money and delay the movie's release. However, the fan outcry about the trailer and Sonic's appearance – having big teeth, weird eyes, lengthy legs, and overall too humanlike of an appearance – forced filmmakers to reconsider and push the film to a later date. Jim Carrey wasn't happy about the fact that they caved to public pressure.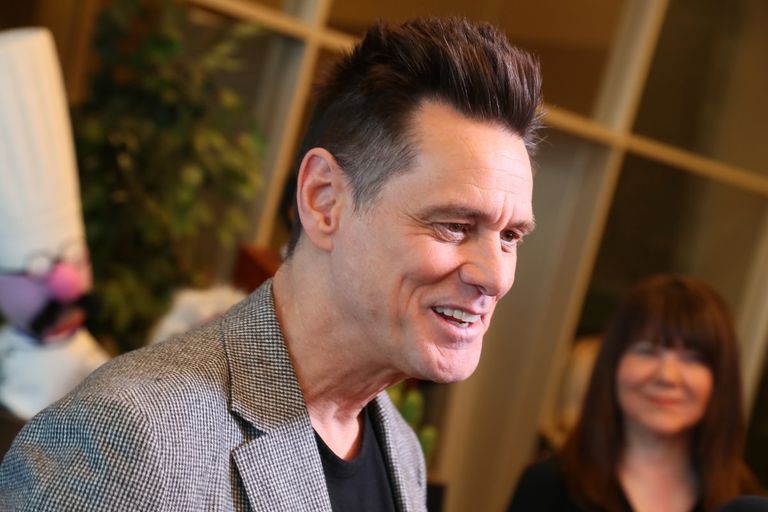 In an interview, he pointed out his distaste for the public trying to take over and make Sonic their creation when they weren't actually doing the work of designing. Carrey is of the opinion that creative people should just be allowed to do their jobs.
In Retrospect
Jim Carrey believes in constantly moving forward. You do what you can at a given time and make the best decision possible. Then, you must try not to be too concerned about the irreversibility of the past. This advice came in handy for what he was about to come up against: a revisit of his past work.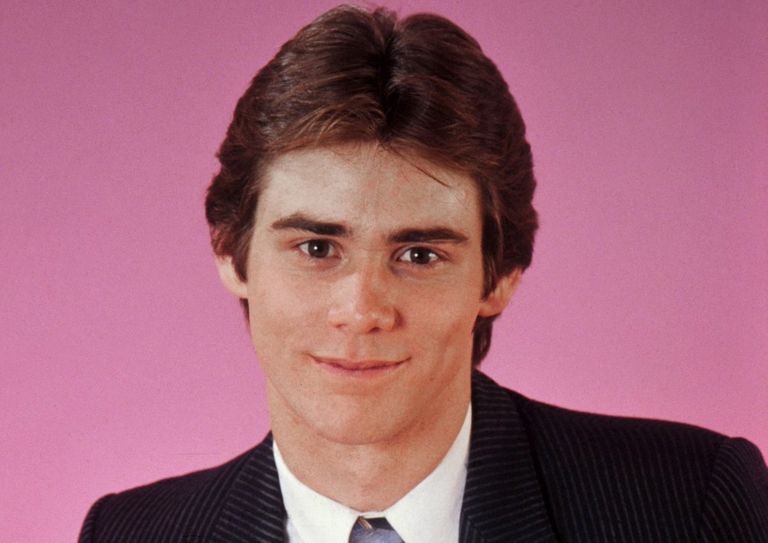 Critics started to delve into his past flicks, and they weren't bashful with their comments. Despite having been created when social morals were different, his films were judged by present-day standards.
Beating up the Pet Detective 
Ace Ventura: Pet Detective was a popular movie when it premiered in 1994, outperforming all other films released at the time. It's one of the movies that placed Jim Carrey on the map as a Hollywood actor. However, critics now say its humor is mean and offensive, and after reevaluating it, many have given it a thumbs down.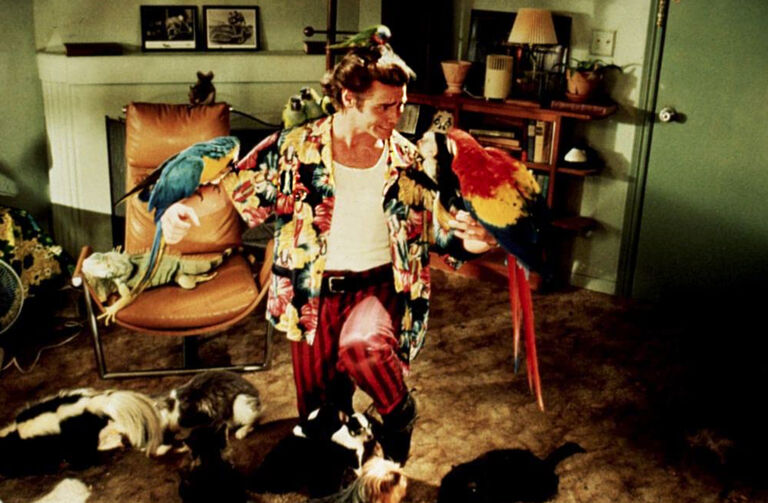 Some writers have described the movie as a disgrace, claiming it is rude to the LGBT community. Though it won awards in its time, Ace Ventura: Pet Detective has not aged well in the eyes of those who like to judge the past by the standards of the present.
No Longer Acceptable 
With box office earnings of $107 million, Ace Ventura: Pet Detective was a huge success. This makes it clear just how many viewers really enjoyed watching the movie. However, modern critics have bravely ventured into the past to retroactively cancel anything they deem inappropriate.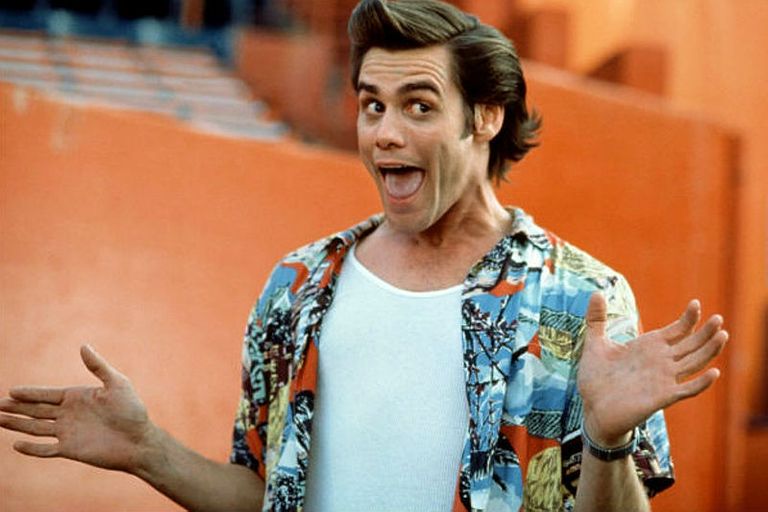 What was funny then is no longer acceptable now. Times have changed, and the movie is viewed by the likes of Munroe Bergdorf as being so crazily transphobic that it freaks people out.
A Big Mistake 
In an interview with Bari Weiss of The New York Times, American commentator Joe Rogan aggressively pointed out that watching Ace Ventura: Pet Detective with his two kids was a big mistake, stating that it was "super" transphobic.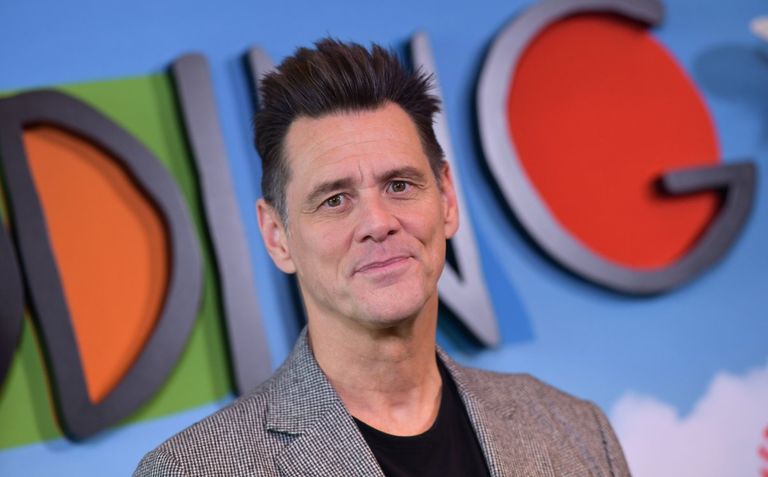 His comments spread like wildfire, and soon enough, more critics were coming out with scathing remarks about Jim Carrey's earlier work. Trans model Bergdorf tells people not to bother watching the movie if they haven't yet, criticizing how the villain was stripped in the final scenes.
Jim Carrey's Reaction to Critics 
In reevaluating Ace Ventura: Pet Detective, the actor himself feels that his work is being treated unfairly. He accepts that the comedy was indeed supposed to portray a homophobic character, but the joke wasn't on the LGBT community. Carrey says it was on Ace Ventura and how he overreacted to the issue.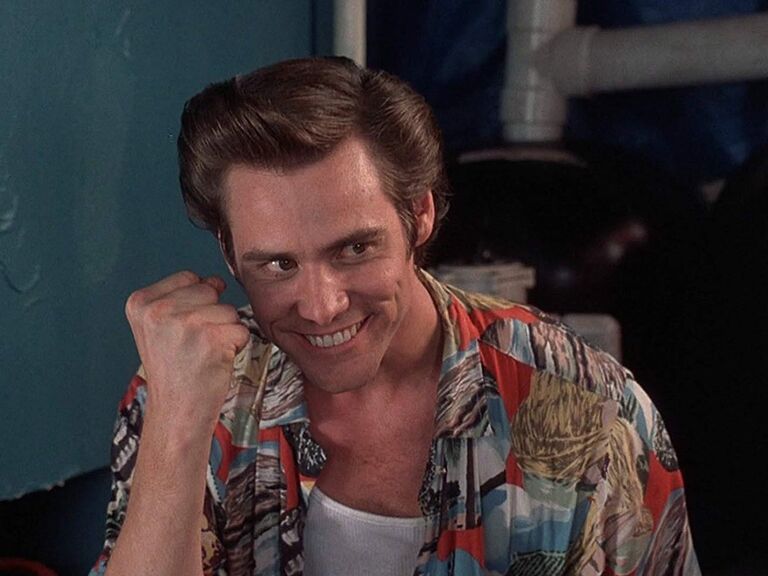 It was also made under a contrasting political and social climate, and Ace Ventura would be different if the film were made today, Carrey explained. The movie simply poked fun at homophobic reactions.
Change Is Constant 
What used to be hilarious at the time when Ace Ventura: Pet Detective was made and released may no longer be tolerated at present. Change is constant, and that's part of everyone's learning curve, Jim Carrey said. Ace Ventura's ridiculous yet honest reaction is receiving hate for being outdated, but it was made nearly 30 years ago. How could it not be outdated?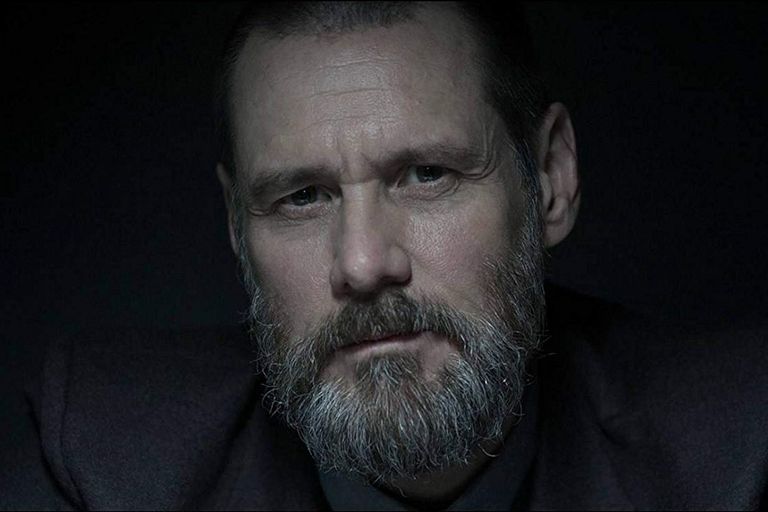 As soon as Jim Carrey responded to newfound critics of his old movie, they turned their gaze on his more recent work. His film Dark Crimes, released in 2016, was labeled as exploitative by The New York Post.
Disapproving of Dark Crimes 
Prior to the release of Dark Crimes, which tells the story of a detective who takes over an investigation and stumbles upon a dark secret, expectations from the public were already a bit dampened due to heavy criticism of his other dark film, The Number 23.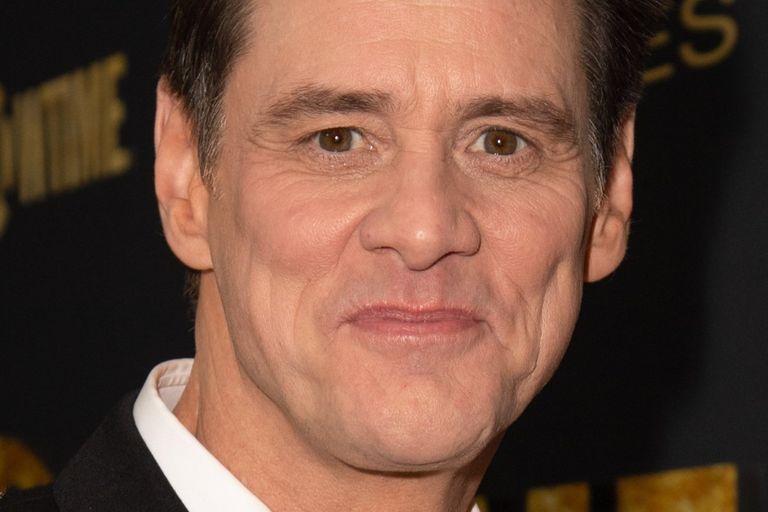 Rotten Tomatoes gave it a nil rating and probably would have buried it further if it could. However, Sonic the Hedgehog turned out to be a success, and so did Kidding, which received much critical praise. These two projects saved the day for Carrey in more ways than one.
Surprise Success in Writing
Following the success of Sonic the Hedgehog and Kidding, the actor felt that he'd redeemed himself in spite of all the controversies that have clouded his career. He moved on from the drama and has been working with Dana Vachon, author of Mergers and Acquisitions, to co-author a novel called Memoirs and Misinformation.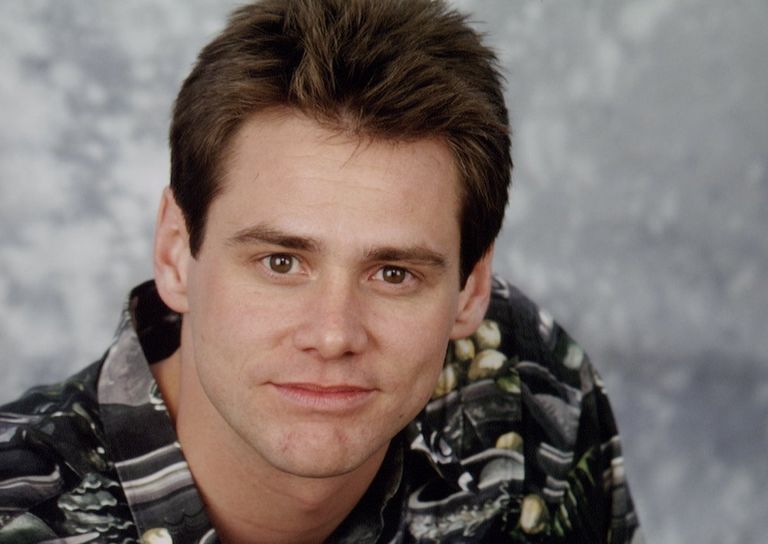 The surrealist novel is based on Jim Carrey's personal experiences. However, the events have been artistically fictionalized. It became a New York Times bestseller and received critical acclaim. Thus, it seems Carrey may have finally overcome the worst of his dark and dramatic days.