The Fastest Famous People Who Have Completed Marathons, Ranked
Ever wondered if Will Ferrell could outrun Oprah? Well, we might have the answer here. Believe it or not, many celebrities have tackled the grueling 26.2 miles, and a handful has even left their competitors in the dust.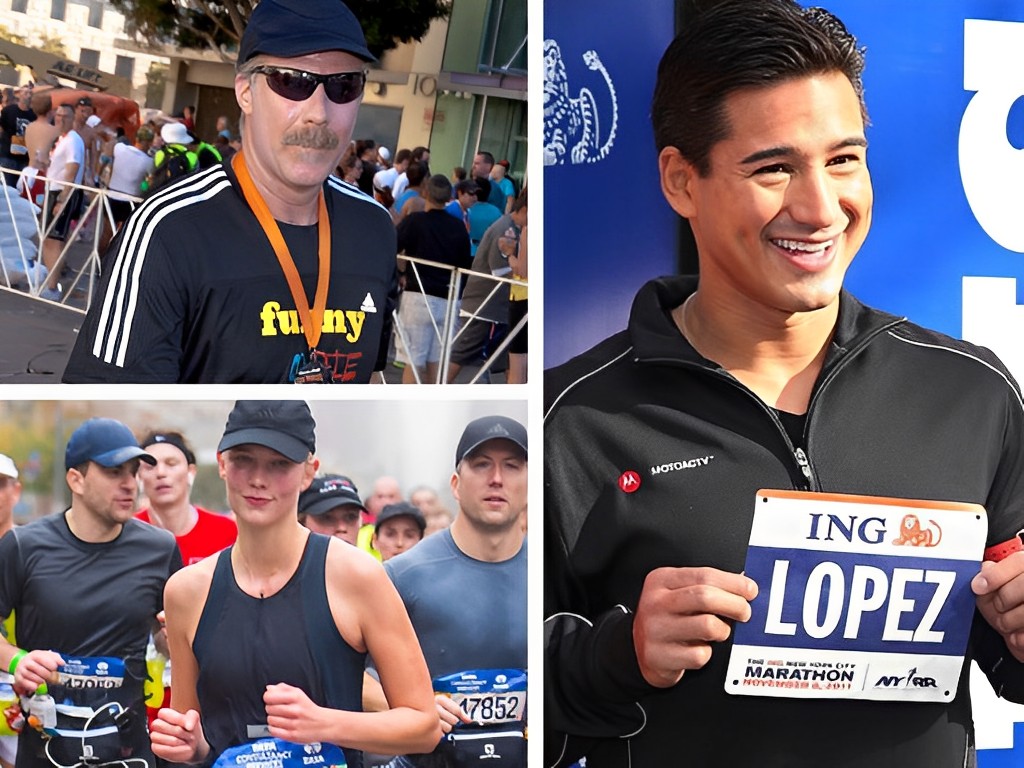 Get ready because we've compiled a list of the top 30 most prominent stars ever to cross the marathon finish line, and trust us, their results will definitely raise some eyebrows!
Al Roker
You know Al Roker, the weather guy who's always talking about healthy living? Well, it turns out he's quite the race enthusiast! Although he usually walks instead of runs, he's tackled numerous marathons.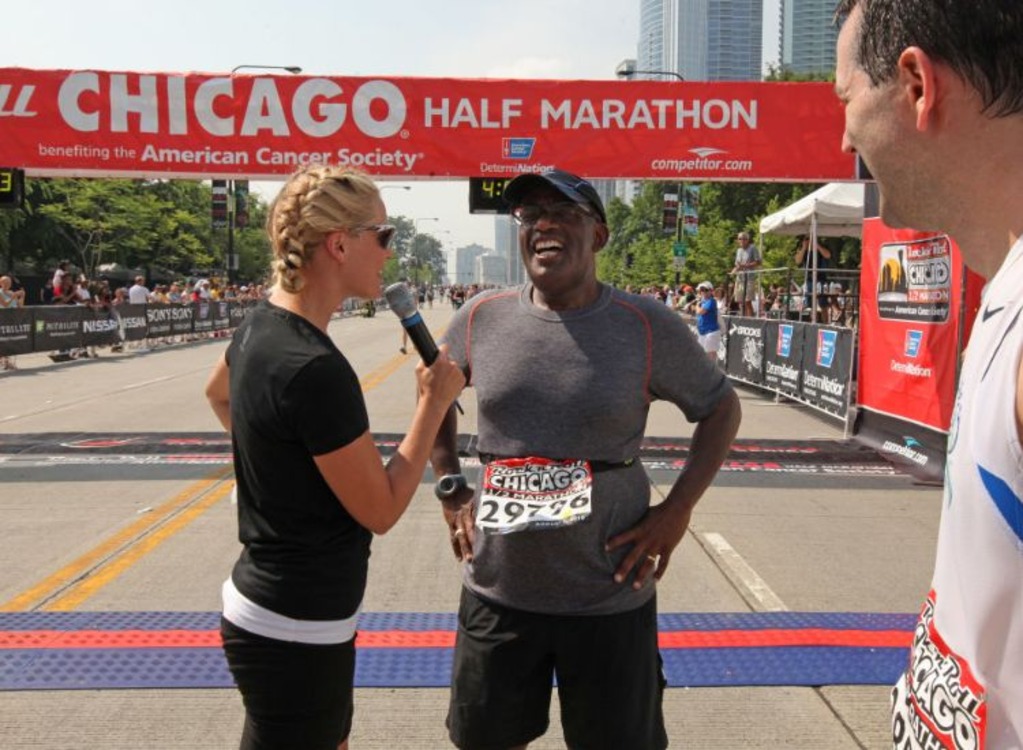 According to Roker, the feeling of pride and achievement keeps him going throughout his training. In 2010, he dominated the full 26.2-mile marathon in over seven hours; talk about impressive! Who knows – maybe he'll inspire you to lace up your sneakers and hit the pavement, too!
Alicia Keys
Here's a little-known fact: Grammy-winning singer Alicia Keys ran the NYC marathon in 2015. But get this — she wasn't just running for fun. The star raised money for her charity to help struggling families in Africa and India.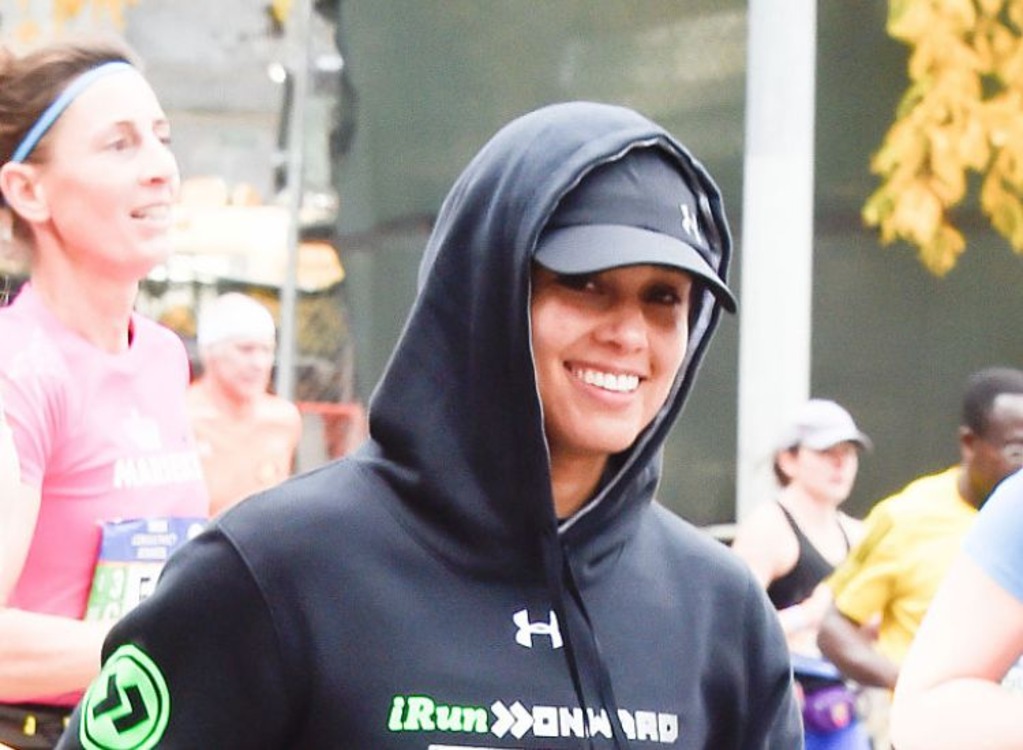 While her marathon training wasn't easy, the "Empire State of Mind" songstress acknowledged that it was still a breeze compared to the daily struggles of the people she was working to support. Now that's some serious dedication to a great cause!
Pamela Anderson
Who says you can't become a runner later in life? At 46 years old, Pamela Anderson decided to prove everyone wrong by running the New York marathon, and here's a shock — she barely even trained for it!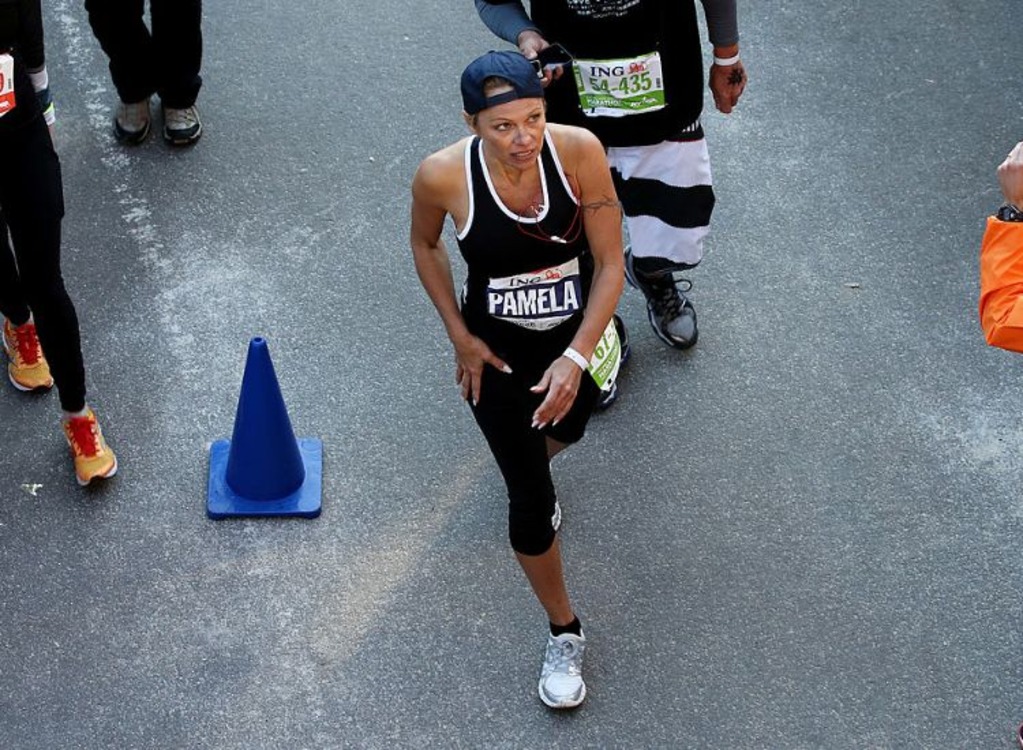 In 2013, the former Baywatch actress coyly revealed to NY Daily News that she had never run previously. Despite not finishing in record time, she still raised a whopping $288,492 for Sean Penn's Haitian Relief Fund.
Katie Holmes
Ever heard the rumor about Katie Holmes running the NYC Marathon in 2007? Apparently, she completed the race under a secret name, so it's hard to say for sure if it's true.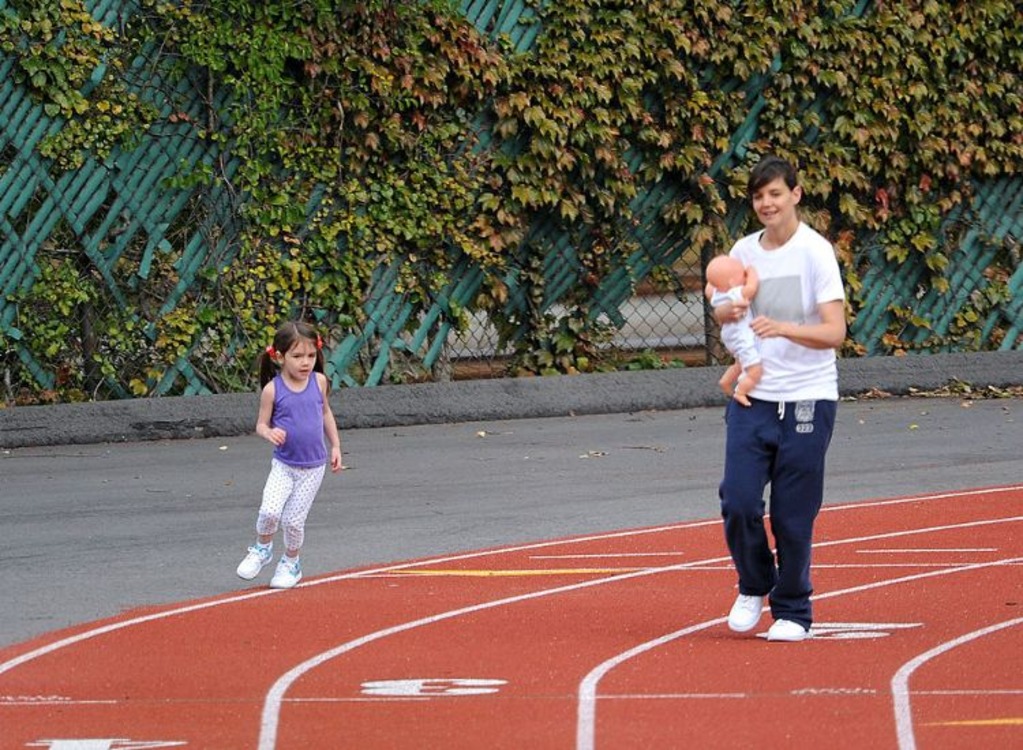 But regardless of whether the Dawson's Creek alum went incognito or not, her then-husband Tom Cruise and daughter Suri were said to be there at the finish line to greet her. Now that's some serious family support!
Chip Gaines
It is common knowledge that Chip Gaines sweats profusely during demo days, but he discovered a new hobby that causes him to sweat even more: running for a cause.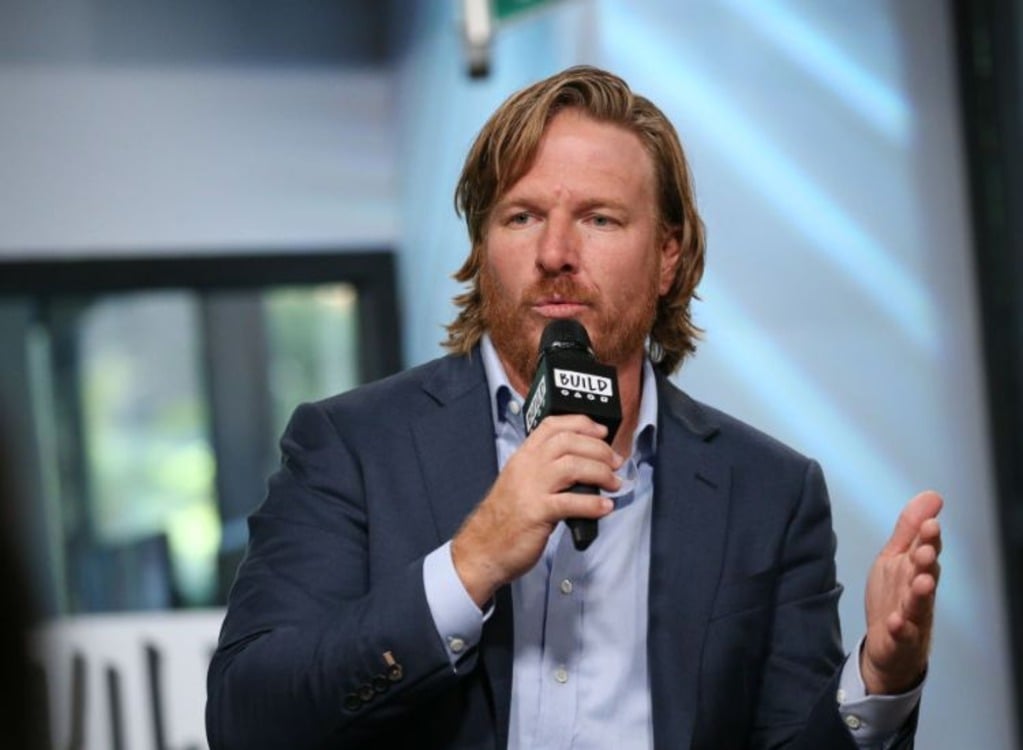 In 2018, the home-design tycoon finished his first marathon at the first-ever Silo District Marathon, Half Marathon, and 5K, which he and his wife Joanna created in their hometown of Waco, Texas. The Fixer Upper star made the marathon a tradition and participated in the event again in 2022.
Valerie Bertinelli
Only four days before she turned 50, Valerie Bertinelli completed the Boston Marathon, one of her personal life goals. According to People Magazine, she felt "euphoric" after completing the 26.2-mile race.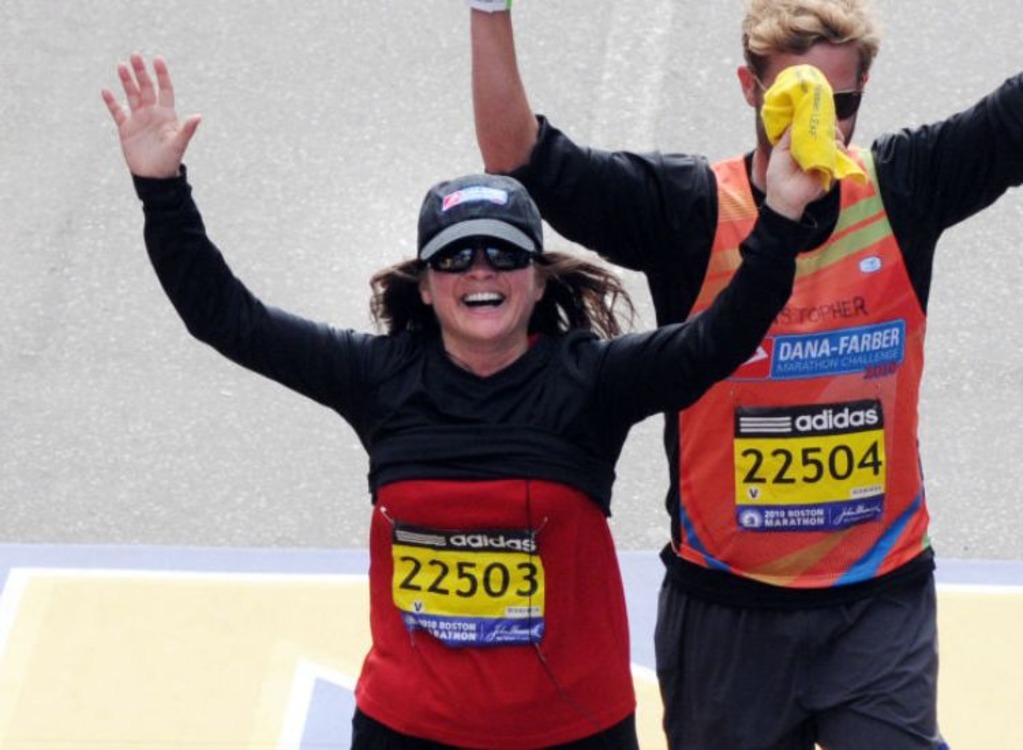 The star has never been much of a runner, but in 2009 Bertinelli started doing it at her trainer Christopher Ross Lane's insistence. She ran her first half-marathon in Napa while in the "best form of her life" after frequent strength training sessions and brief bouts of jogging.
Princess Beatrice
Today, the world's fittest runners compete in the London Marathon, a 26.2-mile test of endurance. Although several athletic royals could compete, only one has ever finished the London Marathon.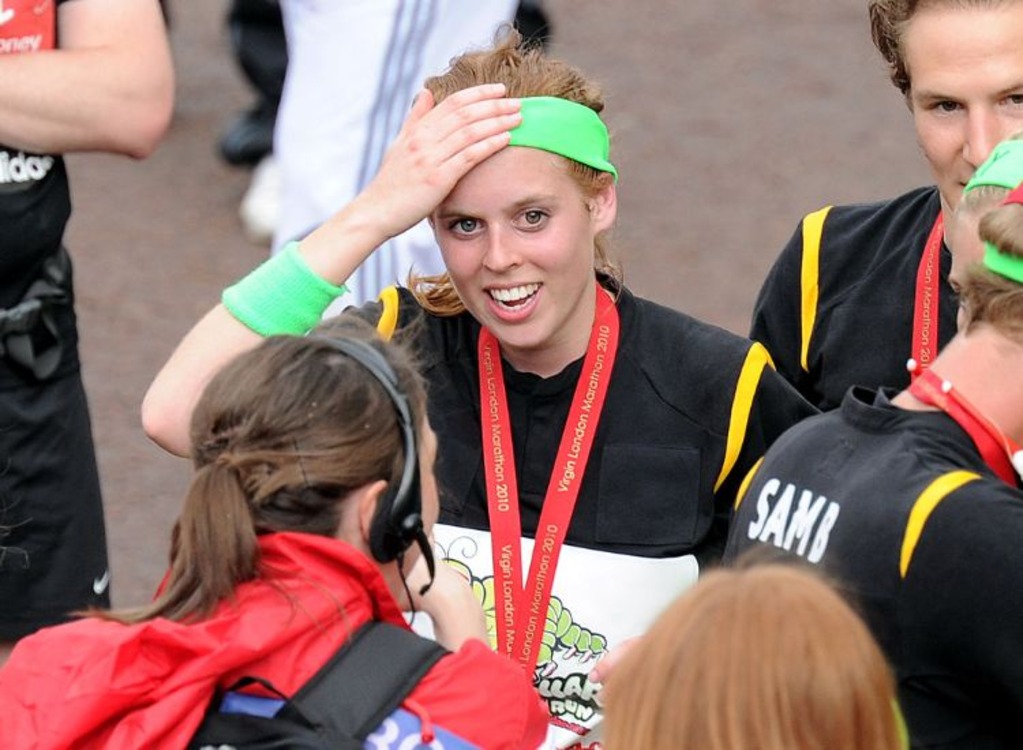 Princess Beatrice is that royal – and not only did she cross the finish line first – but she also broke a world record in the process. In 2010, she completed the marathon for Children in Crisis, an organization founded by her mother, Sarah Ferguson.
Teri Hatcher
Teri Hatcher, known for her role on Desperate Housewives, completed a marathon in 2014 despite being "nervous" about doing so, as she told Women's Running.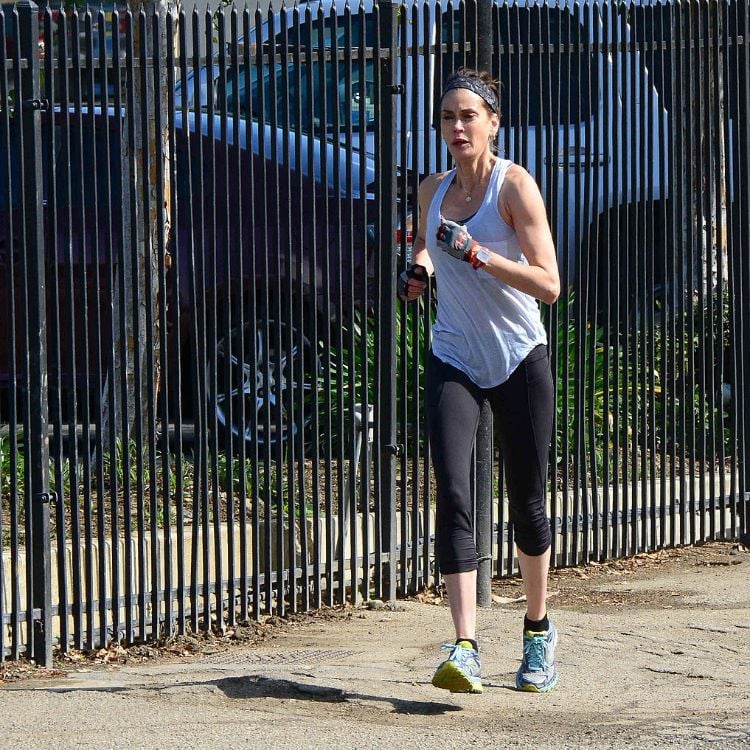 Nonetheless, she enjoyed the experience so much that she ran the New York City Marathon in 2018 with her daughter, Emerson, at her side. Both claimed to have eaten a huge bowl of pasta the night before the race and woke up refreshed and ready to run.
Uzo Aduba
Uzo Aduba completed the New York Marathon in 2013 and the Boston Marathon in 2015 and intends to do them again. Speaking about her experience, the actress shared that the race became more challenging after the initial excitement wore off.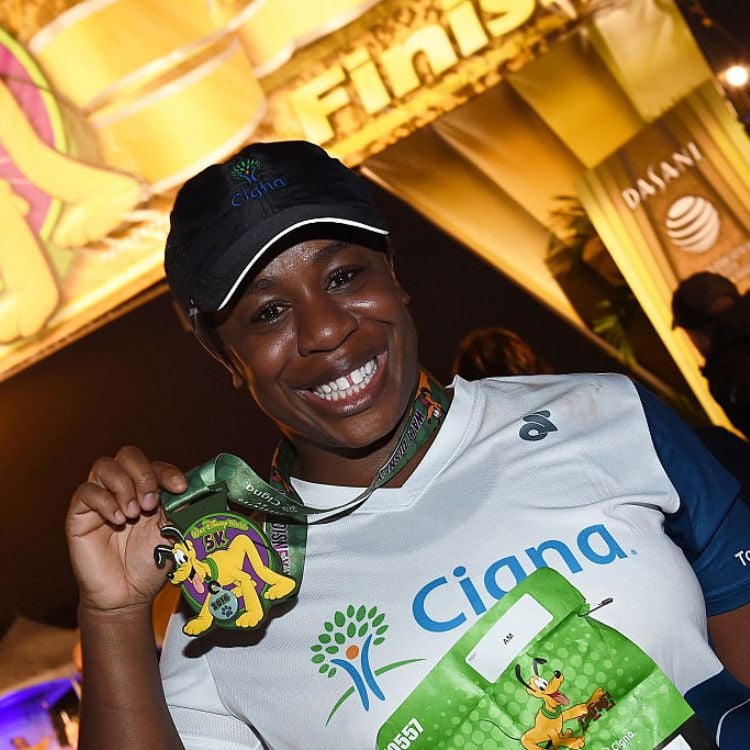 She also said miles 20 to 22 were the hardest because no one was there to cheer her on. Aduba is well-known for her part in the Netflix series Orange is the New Black as Suzanne "Crazy Eyes" Warren.
Eddie Izzard
Renowned British comedian Eddie Izzard is no stranger to marathon pursuits. Her first and most notable was in 2009 when she did 43 marathons in 51 days for the "Marathon Man" challenge.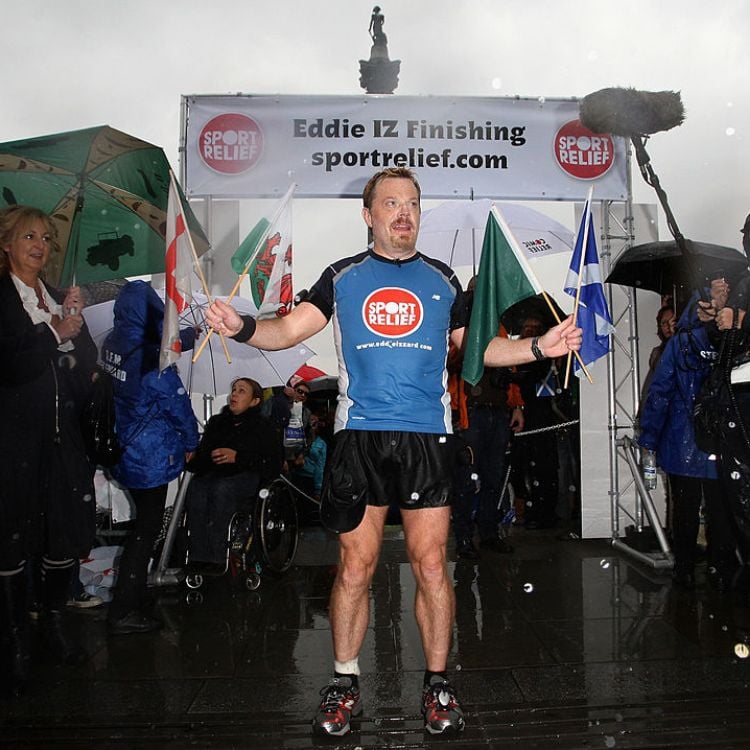 In 2021, Izzard completed 32 marathons in 31 days, raising over $275,000 for charity from a treadmill in her London studio. The Emmy-winning actress' incredible endurance and commitment to philanthropy have earned her a unique place in the running community.
Doug Flutie
Doug Flutie, a former NFL quarterback – and a Heisman Trophy winner – surprised many when he showcased his incredible endurance by participating in marathons. In 2014, Flutie made headlines with his spectacular 4:50:11 finish at the Boston Marathon.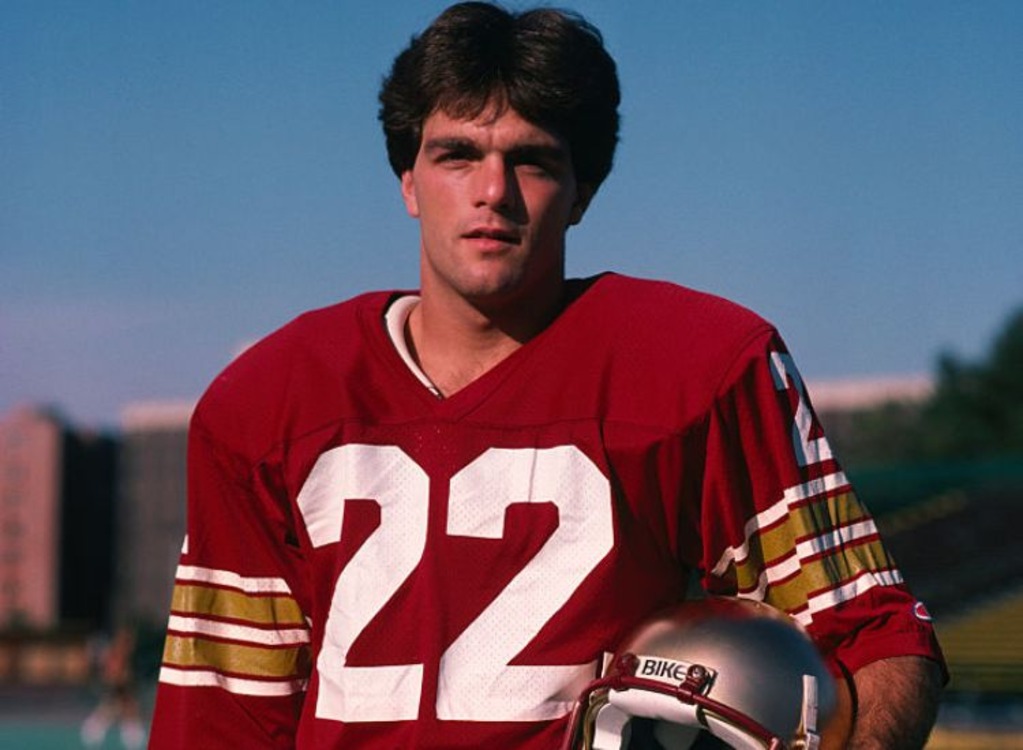 Since then, he has actively supported various charities through his marathon efforts. Ranked among the fastest celebrity marathoners, Flutie proves that determination and athleticism can go a long way both on the field and in long-distance running.
Andrea Barber
Best known for her role as Kimmy Gibbler on the sitcom Full House, Andrea Barber took her talents to the marathon scene, revealing her remarkable running abilities. In 2016, Barber completed her fourth 26.2 in the Los Angeles Marathon with an impressive time of 4:58:02.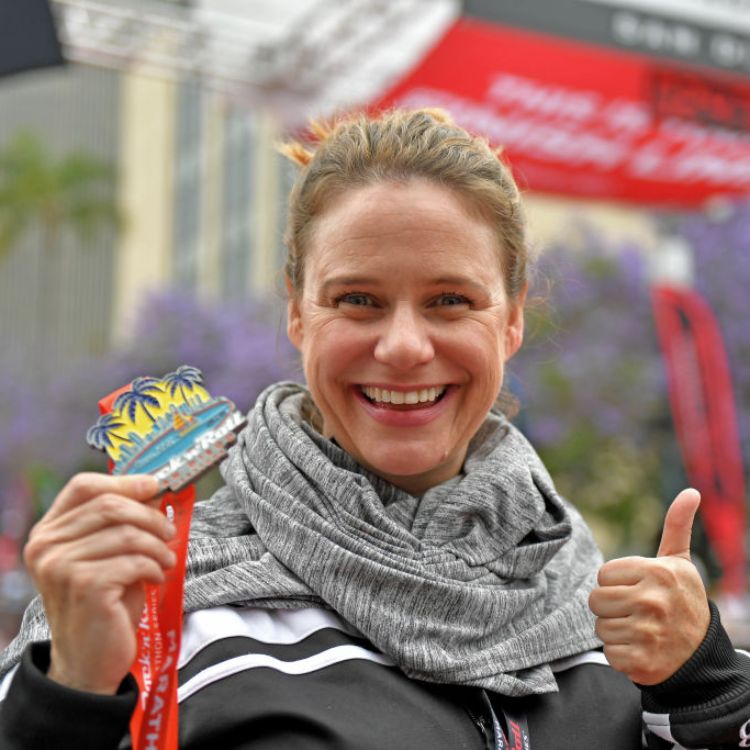 As an active advocate for mental health, she has used her passion for running to support various causes. Barber's marathon achievements proved her resilience and made her a favorite among celebrity marathoners.
Drew Carey
Drew Carey, the beloved comedian and host of The Price is Right, astonished fans when he entered the world of marathons. In 2011, Carey completed the Marine Corps Marathon with a respectable time of 4:37:11 as part of his weight loss journey.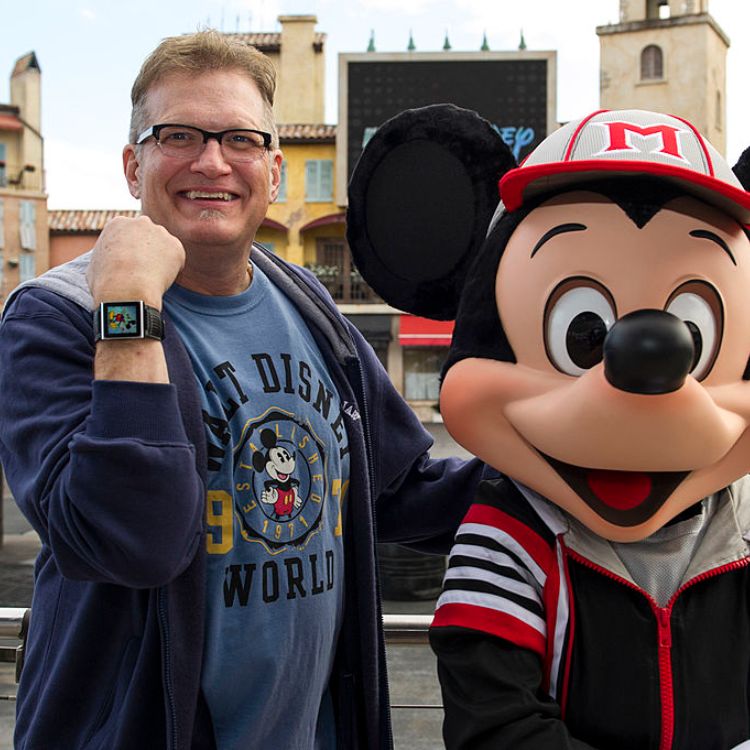 Carey's determination and commitment to fitness have transformed his life and health and placed him among the elite global marathoners, demonstrating that anyone can achieve what they want.
Oprah Winfrey
The iconic media mogul and philanthropist Oprah Winfrey made waves in the running community with her impressive marathon debut. In 1994, Winfrey completed the Marine Corps Marathon with a remarkable time of 4:29:20, proving that her talents extend far beyond television.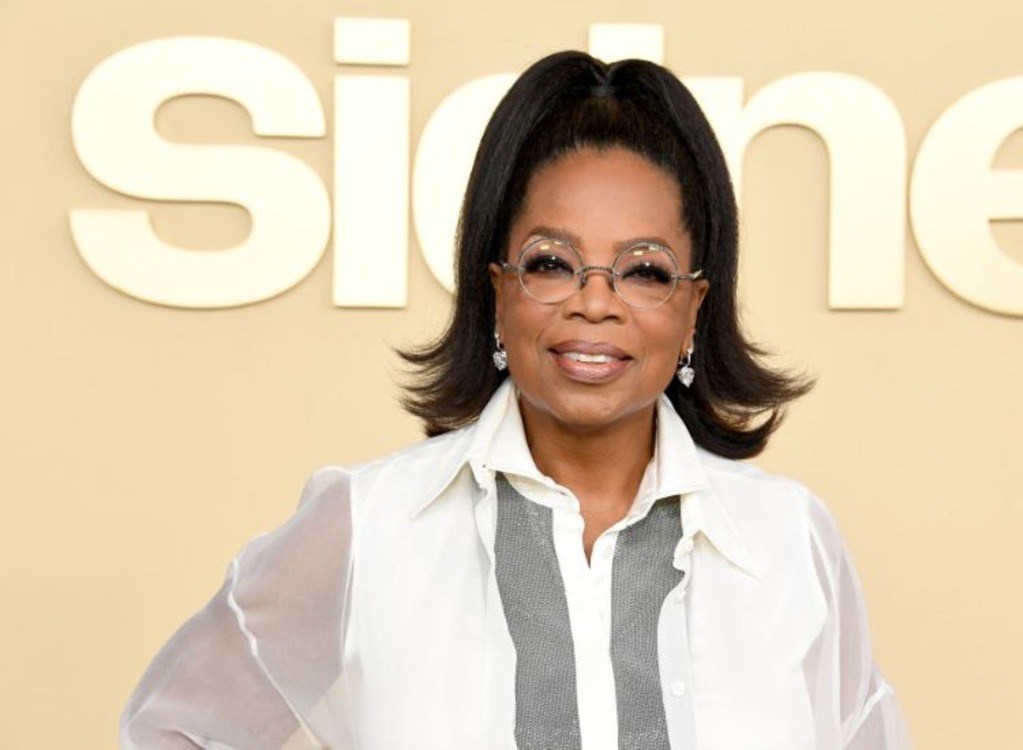 Her race performance secured her a spot among top-ranking celebrity marathoners and inspired countless fans to pursue their own fitness goals. Oprah's dedication to health and wellness continues to impact lives worldwide.
Sean Astin
For Sean Astin, it all began when he challenged himself by taking on a 10k event at the tender age of fourteen. The experience was memorable and sparked a lifelong passion for running and fitness.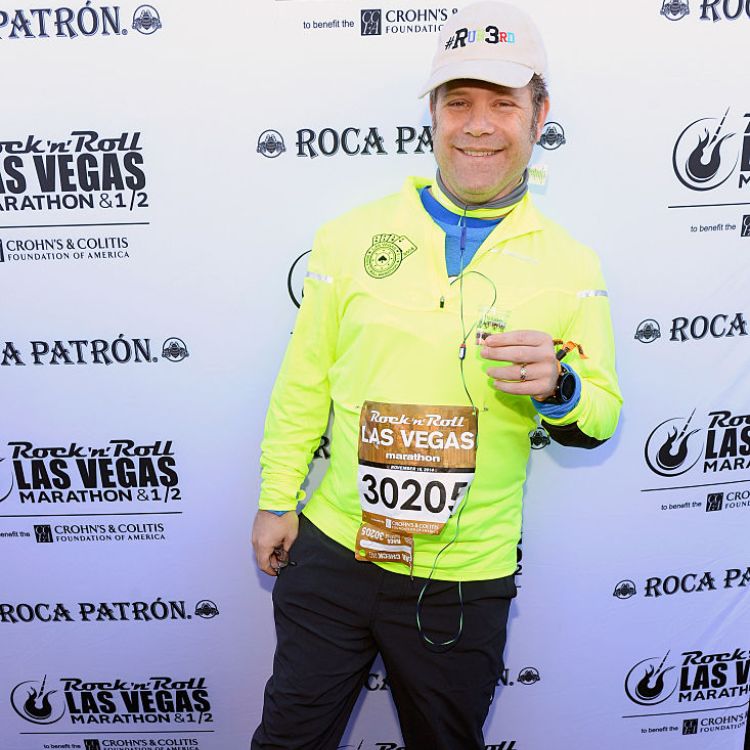 Since then, Astin has been unstoppable, competing in marathons, triathlons, and even full Ironman triathlons. To help others realize their running dreams, the actor set up the Run3rd Alliance, a non-profit organization that offers free training programs and races in elementary schools.
Bobby Flay
The world may know Bobby Flay as a celebrity chef, but he is also an avid long-distance runner. He took up the sport at a young age and has amazingly managed to keep up with it despite his busy lifestyle.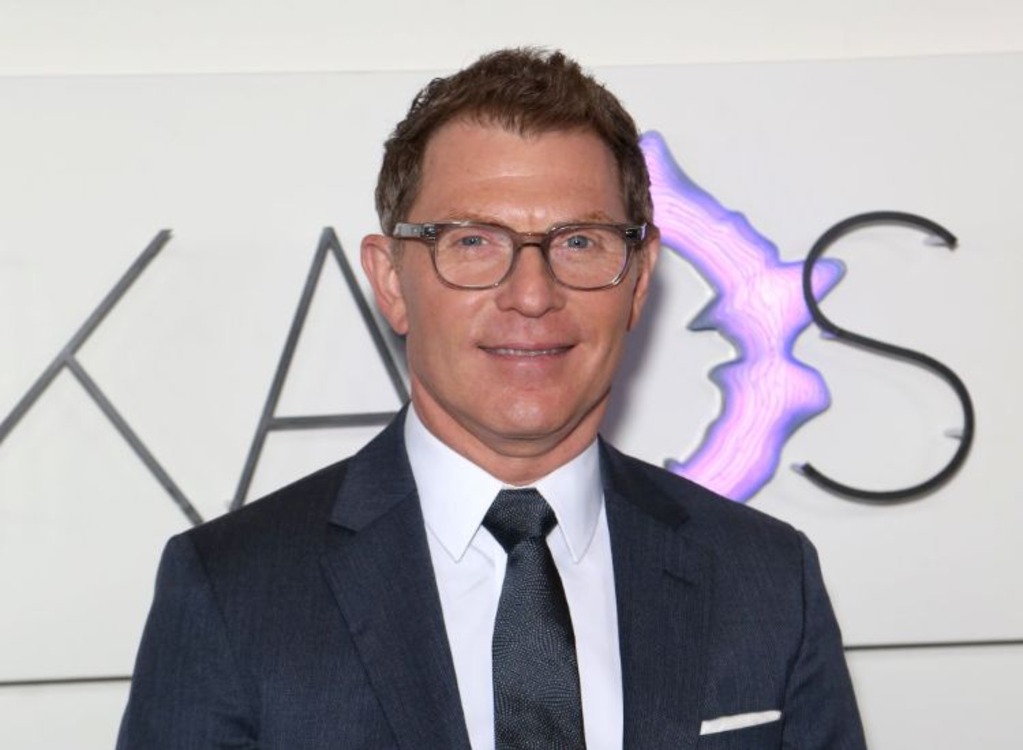 Flay has run the New York City Marathon three times and the London Marathon once, coming close to his goal of the four-hour mark in the NYC Marathon. No wonder Flay looks so fit even though he's nearing his 60s.
Cynthia Erivo
From Tony Awards to Grammys to Oscar nominations, Cynthia Erivo's achievements are endless. Surely, these accolades didn't come easy, and she has worked hard to better herself in her artistic pursuits.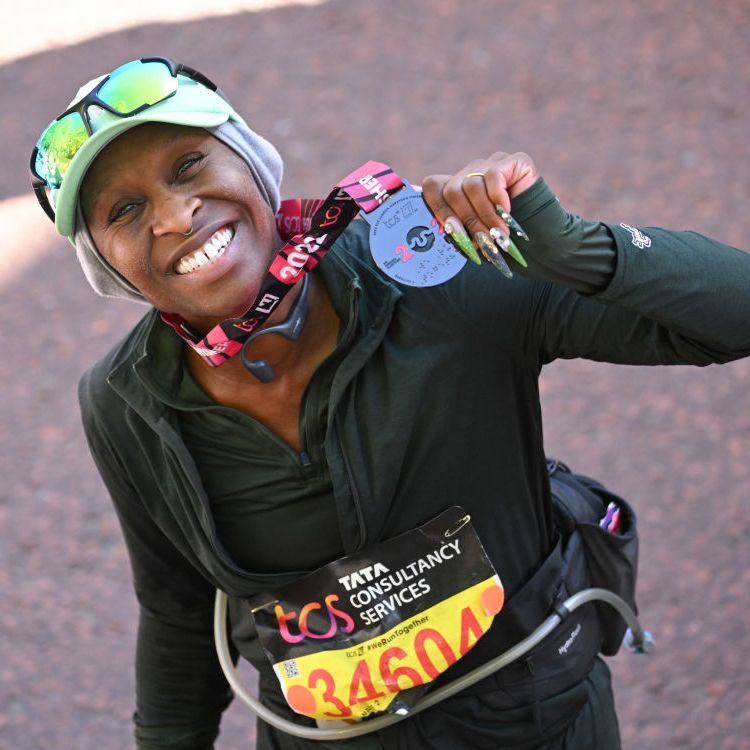 It was during her training years that Erivo found long-distance running as an effective way to keep herself toned and increase her stamina for grueling performance schedules. We now know how she ran the 2016 New York City Marathon after singing the National Anthem!
Pippa Middleton
Just like her sister Kate Middleton, Pippa Middleton is a real head-turner. The younger Middleton sibling has a well-maintained figure which compliments her effortless fashion game and is a testament to her active lifestyle.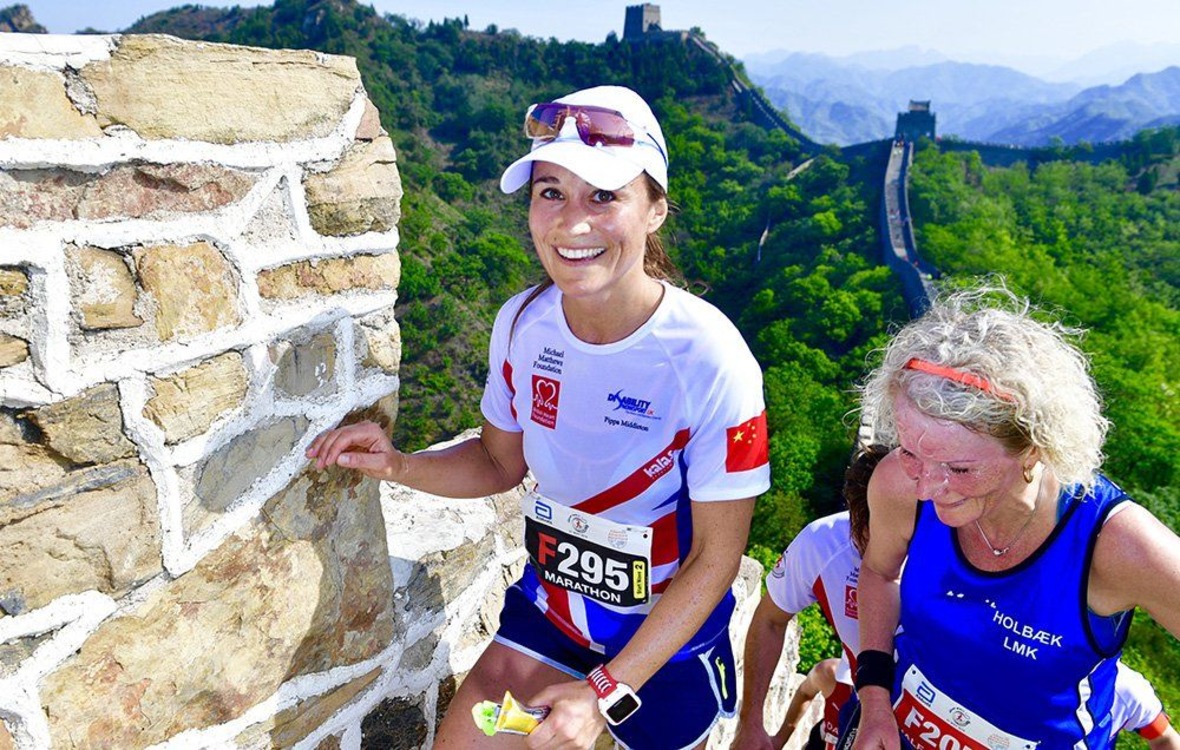 While she has always loved activities like cycling and swimming, her first marathon was in 2015 in Kenya. The following year, she also became the 13th fastest female in the stair-heavy Great Wall of China Marathon.
Will Ferrell
Perhaps an unexpected name on this list, but now you know Will Ferrell doesn't just have running jokes! The Anchorman star is an avid marathoner, as well.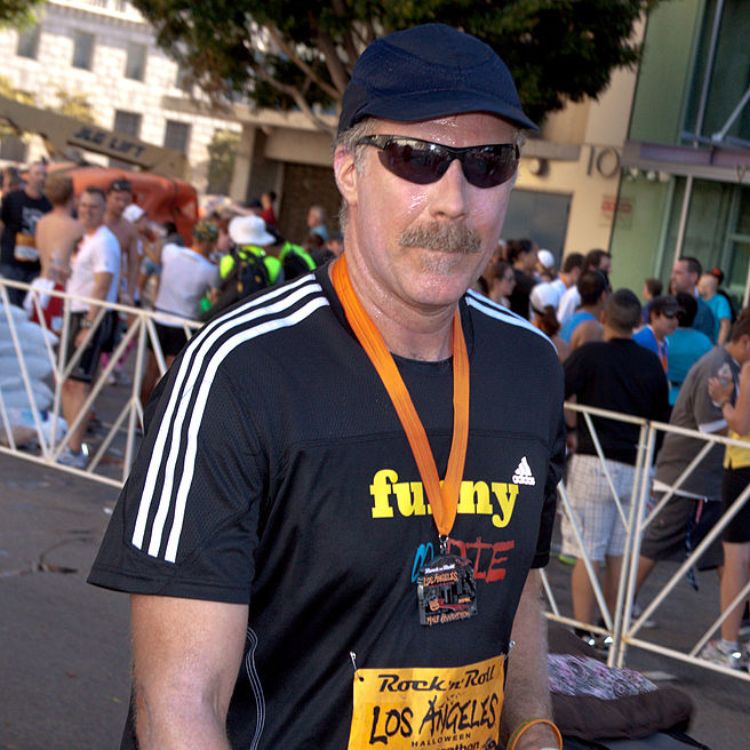 Ferrell started his running journey with the New York City marathon and completed Los Angeles, Stockholm, and Boston marathons, clocking faster times at each event. He admitted that his presence in the race left people quite impressed. 
Ethan Hawke
Ethan Hawke is known to take risks in his movies, but the actor decided to take on a new challenge in real life when he participated in the New York City Marathon to raise funds for a charity.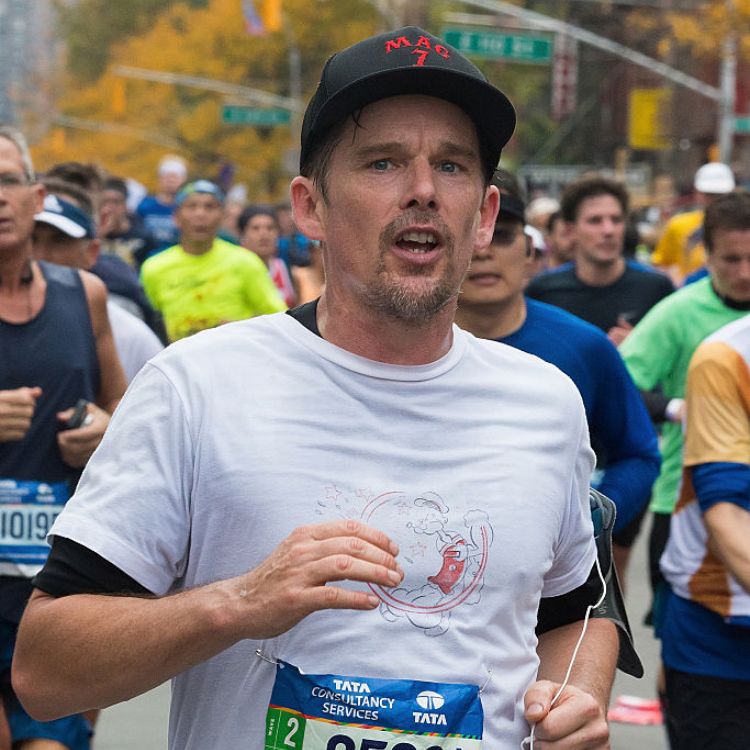 However, while he did not want to attract attention as a celebrity, the cat was out of the bag right at the start. The Before Sunset star got even more attention when he strained his hamstring during the run.
Mario Lopez
The fitness enthusiast Mario Lopez is no stranger to taking up new challenges, like running a marathon. He has undergone massive training and incorporated running into his daily workout routine.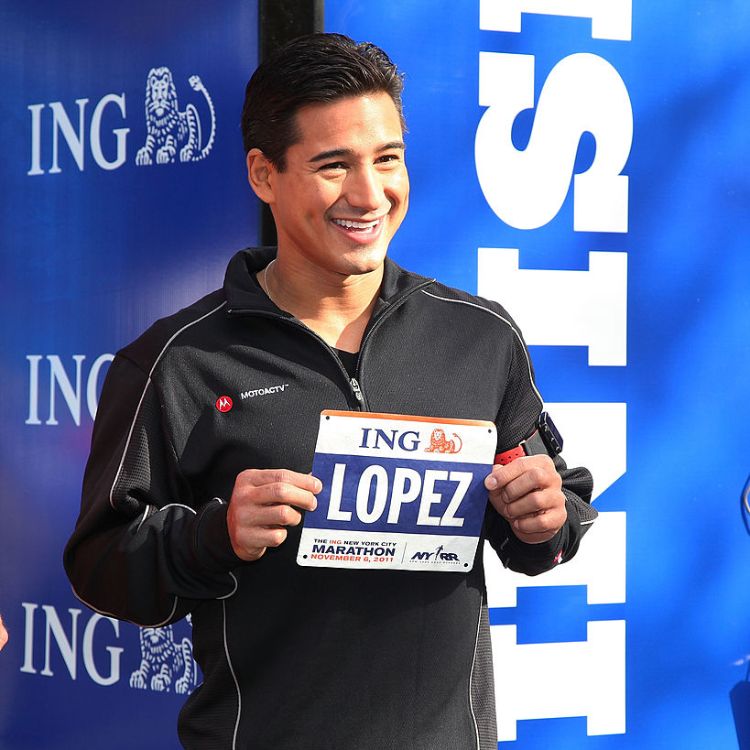 For Mario, running is therapeutic, so he makes sure to join as many marathons as possible. Participating in a marathon helps him stay physically fit and enables him to think during his run.
Sean Combs
Even the rap mogul Sean "Diddy" Combs has tried his hand at a marathon and completed the run in about 4:14:54. His initiative managed to raise $2 million – an excellent feat for a first-timer. Sean is an active philanthropist and continues to generate funds for various charities.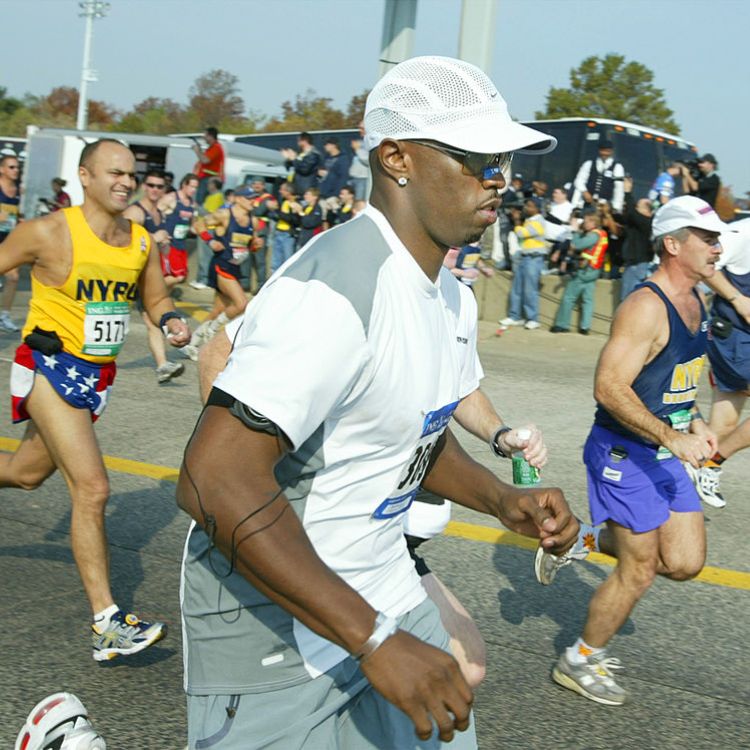 He gave it all for this marathon and even sought advice from professionals beforehand. The record producer made sure to eat healthy during his entire training period.
Karlie Kloss
Karlie Kloss had a traumatizing experience from her college days that put her off running as a sport. Nevertheless, life had other plans for her, and in 2015 she decided to step out of her comfort zone again.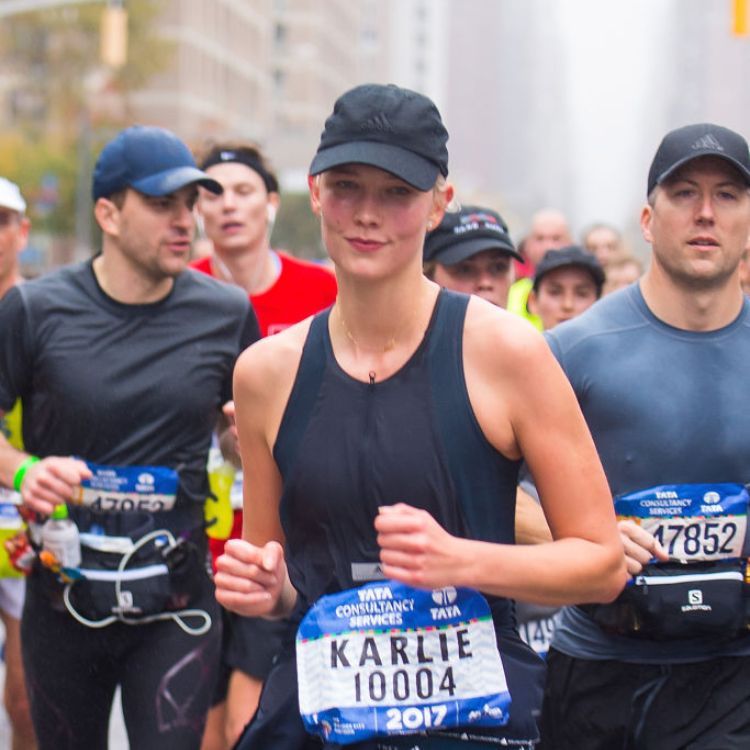 The supermodel wanted to challenge herself, and what better way of doing that than by running? So, Karlie first trained for a half marathon, and when she made her way out of it successfully, she participated in a full marathon.
Kevin Hart
The first time Kevin Hart participated in a marathon, he did not think he would love running so much, but his first stride gave him the confidence to join more and more competitions.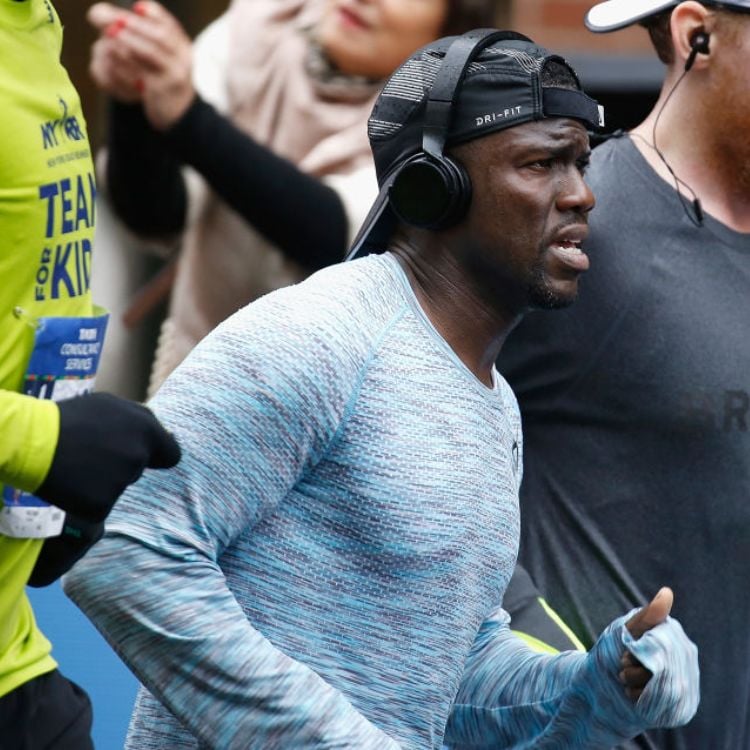 The comedian finished the NYC run in just over four hours, and that's when he decided to participate in the one the following year. Kevin's first run helped him raise $300,000 for his charity, Help from the Hart.