Photos Of Celebrities And Their Kids At The Same Age
A DNA test won't be needed to prove that these people are related. These celebrities and theirkids at the same age are spitting images of one another – you might even be convinced that they are the same person!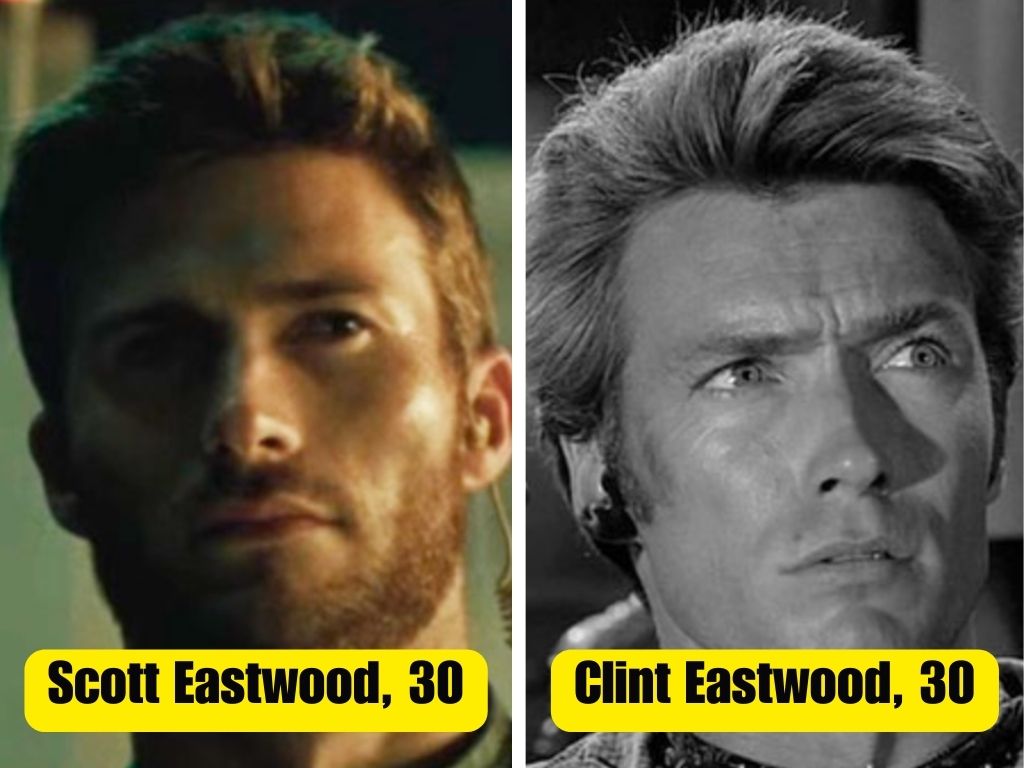 The following side-by-side images of kids and their celeb parents obviously show that they
share the same genes. Shall we begin?
Ava Elizabeth Phillippe And Reese Witherspoon At Age 18,
Wow, the resemblance here is truly stunning! Ava and her mom are so similar at 18 years old, even though we definitely see Ava bearing more of her father Ryan Phillippe's features.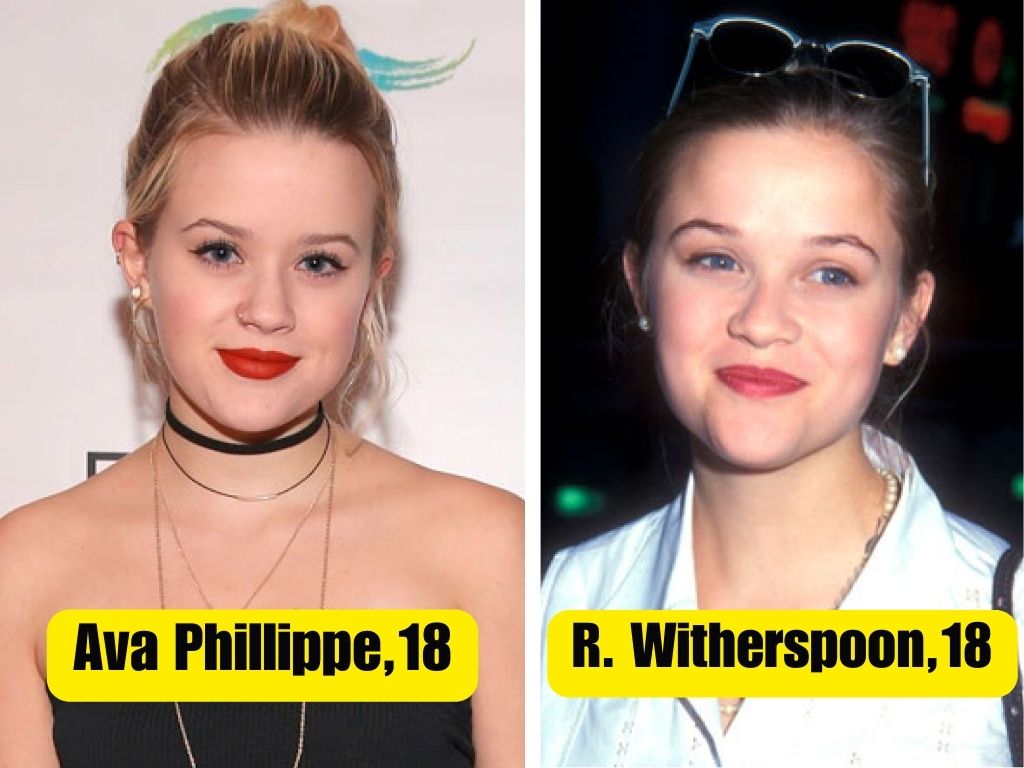 Reese and Ryan already look quite similar and it's easy to see how Ava is the perfect blend of her parents. She definitely won the genetic lottery, that's for sure.
Alexander Skarsgård And Stellan Skarsgård At Their 30s
Here is an example of a father and son who look extremely alike that it's almost eerie! Swedish actors Alexander Skarsgård and Stellan Skarsgård are strikingly similar in their 30s.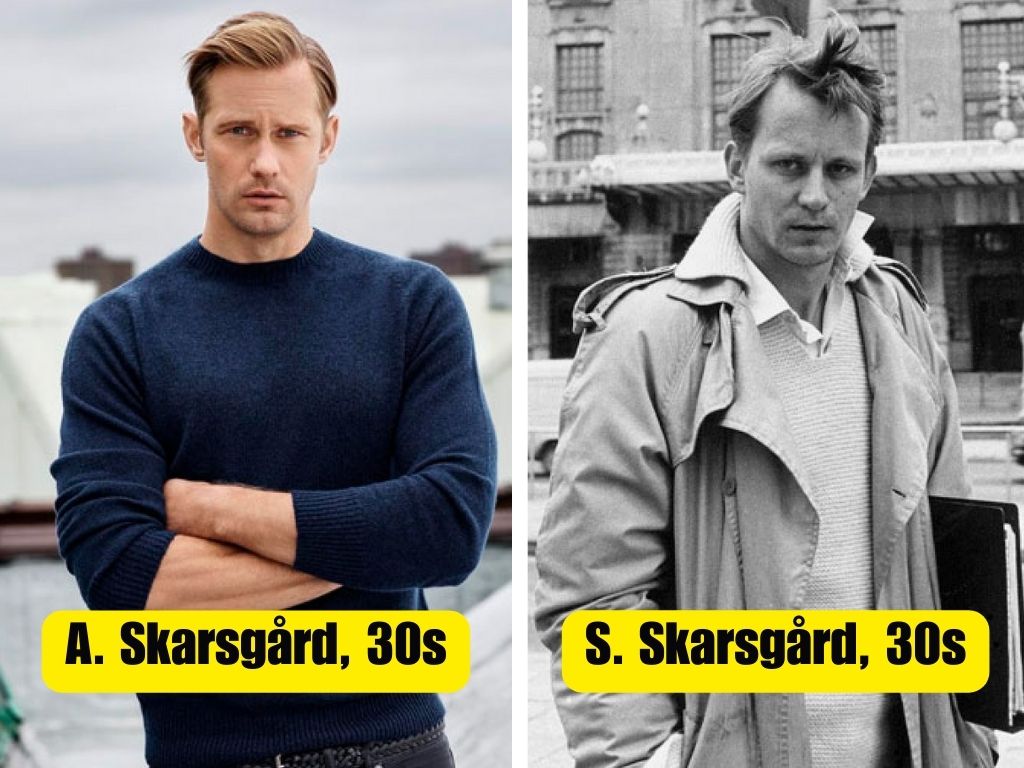 They are two very handsome men and talented actors. Not only did Alexander inherit his father's classic good looks, but he also inherited his amazing acting chops, too. It's a win-win!
Dhani Harrison And George Harrison In Their 20s
Without a doubt, Dhani Harrison is a carbon copy of his father, the legendary guitarist of The Beatles, George Harrison. It's like a literal copy-and-paste happened!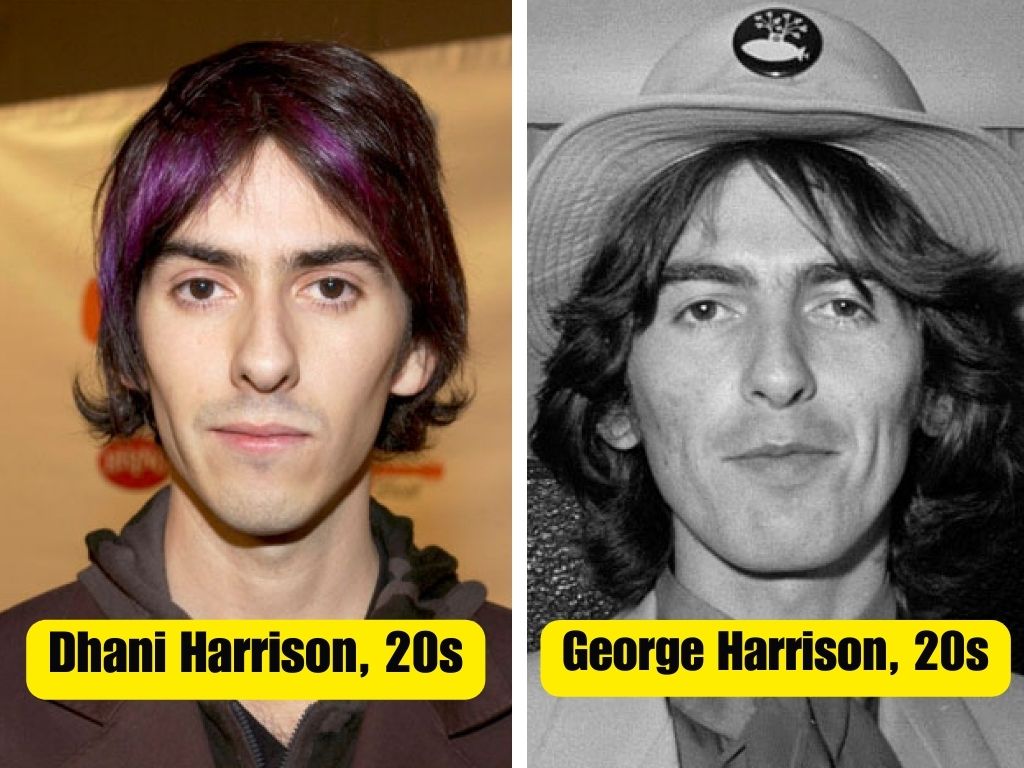 You will not need to run a DNA test here, as these two are obviously related. It's almost as if George has lived on but in his son's body. Now, we have to wonder what his mum looks like.
Chris Pine And Robert Pine In Their 30s
Ok, so which one is the father and which is the son? It's crazy how much Chris Pine and his dad, Robert, look alike. It's a bit creepy!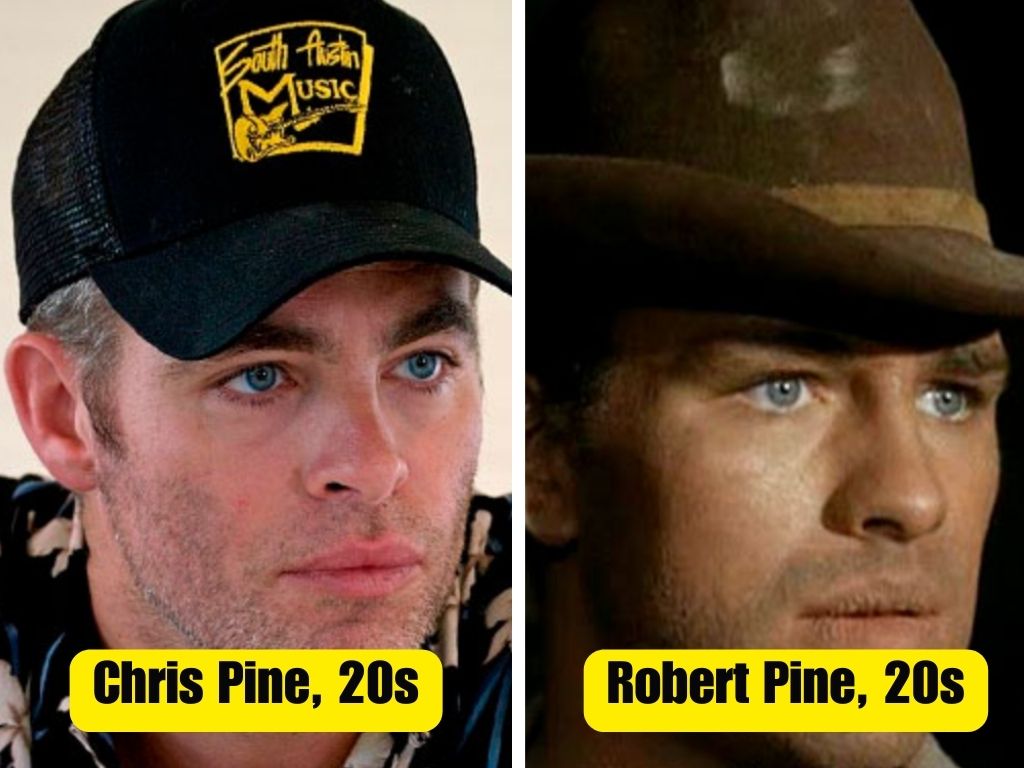 They both possess the same amazing blue eyes and stunning facial features. Robert was also a beloved and talented actor, something that his son clearly inherited.
Scott Eastwood And Clint Eastwood At Age 30
Seeing Scott and his father side-by-side like this convinces us that they are literally the same person. Not to mention, they are both extremely attractive.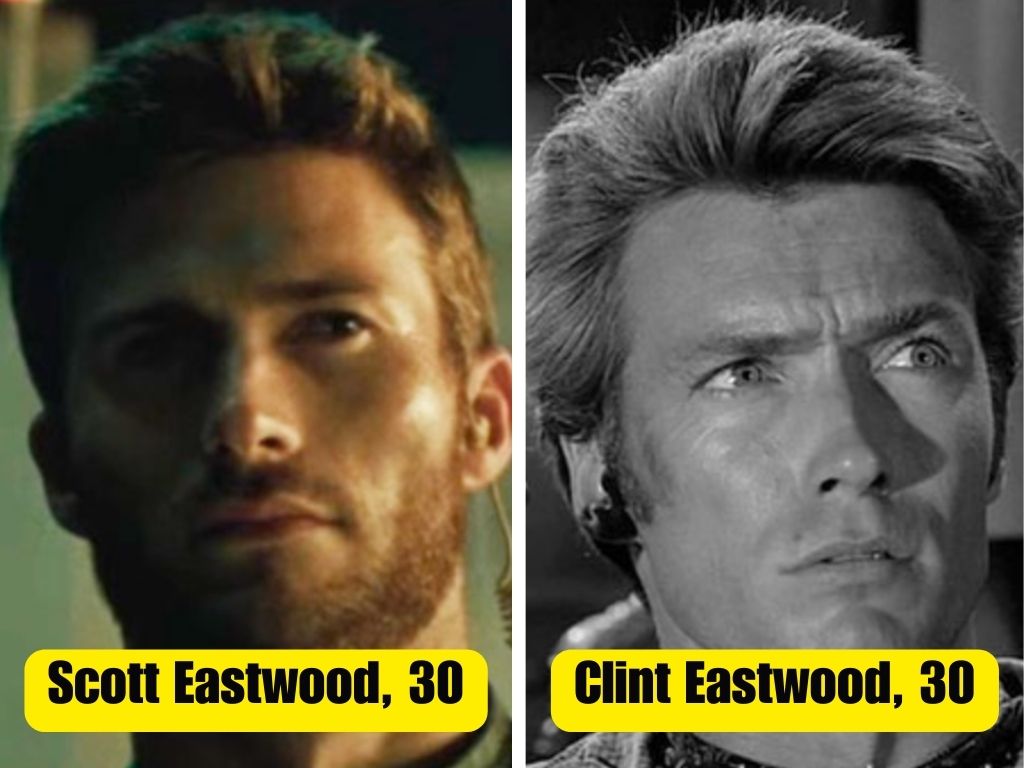 Although Scott isn't an exact clone of Clint, he definitely bears a noticeable resemblance to his legendary father. Both Eastwoods are also incredible actors! It's a family thing.
Gwyneth Paltrow And Blythe Danner At Age 29
We can't help but think that this is the exact same person! At 29 years of age, they could be twins.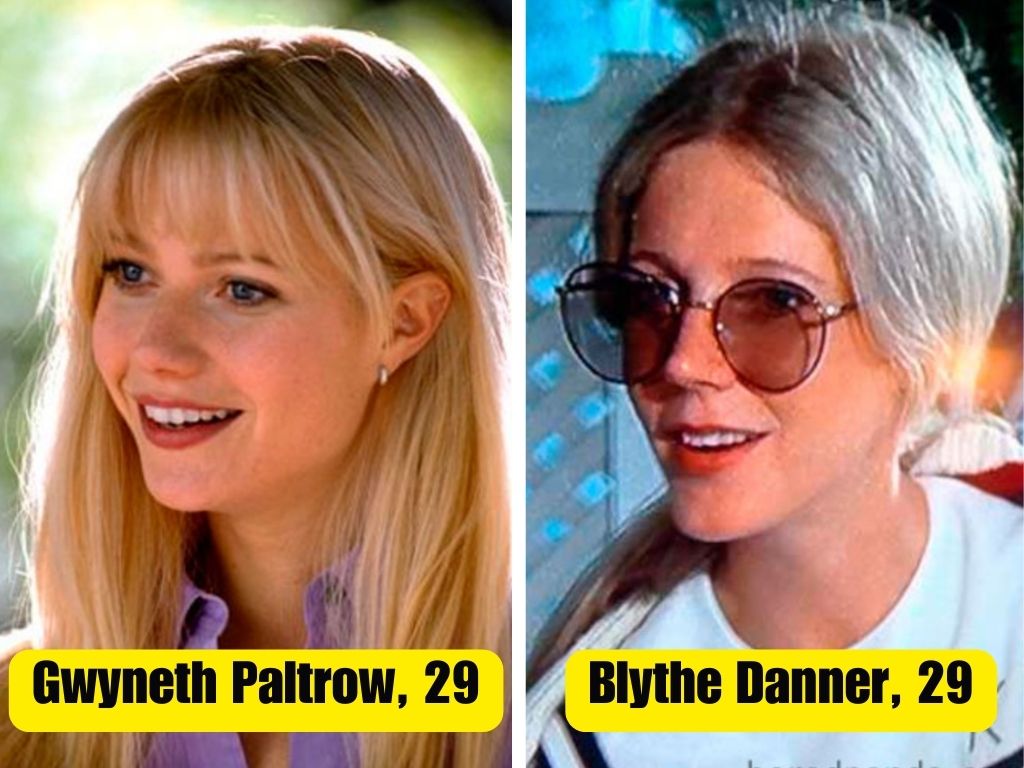 They are both talented and beautiful women with the looks to match. Not only do they have a similar eyebrow shape, but also extraordinarily high cheekbones. These remarkable beauties have walked side by side in Hollywood.
Lily-Rose Depp And Vanessa Paradis At Age 18
Mother and daughter truly bore a stunning resemblance, although we must say that Lily-Rose has Johnny Depp's eyes. She is a good mix of both parents and it's clear that she inherited their gorgeous looks, as well.
Just like her parents, Lily-Rose is multi-faceted: not only can she act but she can also dance. She definitely has that IT-factor.
Colin Hanks And Tom Hanks In Their 30s
Tom Hanks is one of Hollywood's most renowned and beloved actors. His son, Colin, also shared his dad's dream and became an actor, too!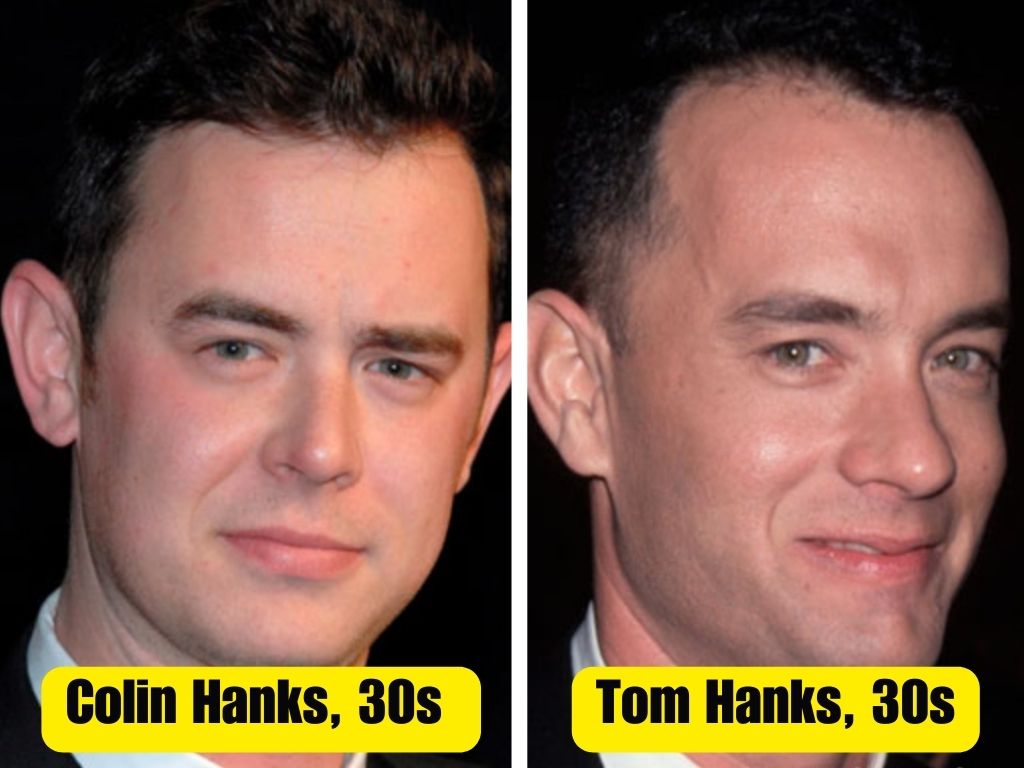 They really do look alike. From the facial features, to the hairlines, and kind smiles, Colin is a carbon copy of his wonderful father.
. Kiefer Sutherland And Donald Sutherland At Age 35
Well, Kiefer really is a chip off the old block! Look at how much he resembles his father, Donald. Their facial expressions and mouths are too on point.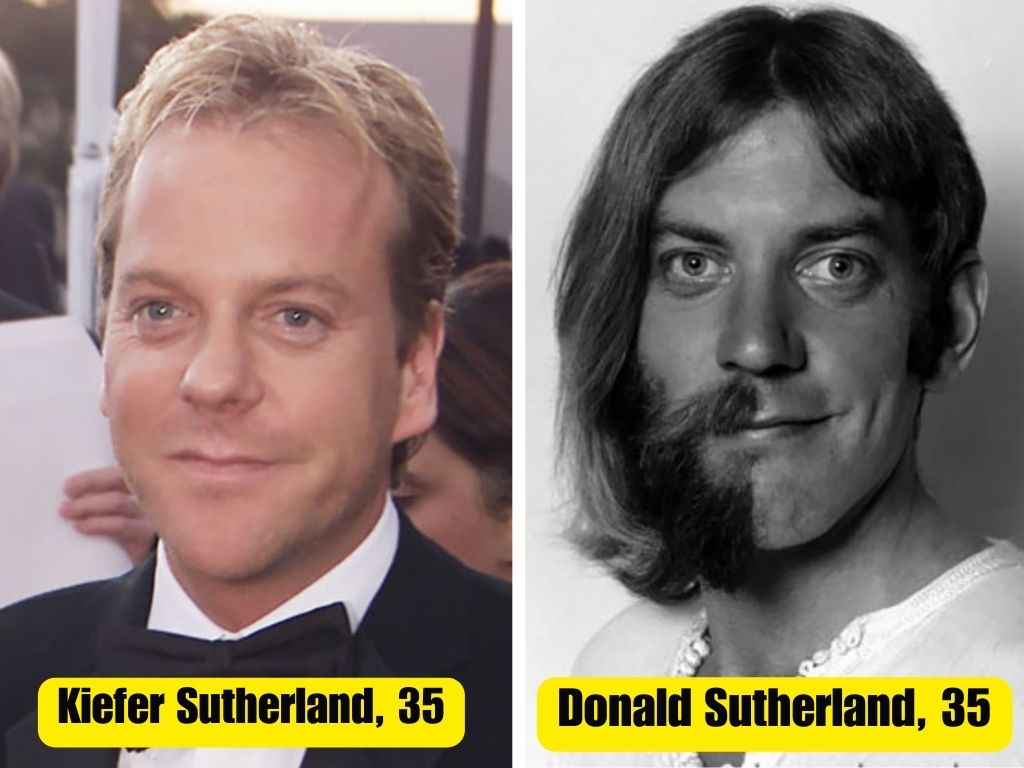 Even with only one side of Donald's being shaven, the uncanniness is still there. These two men are both extremely talented actors, might we add!
Georgia May Jagger And Mick Jagger At Age 25
Georgia May is the youngest daughter of the Rolling Stones legend. Although she may not have inherited her father's impressive guitar skills, she inherited his iconic looks and tenacity.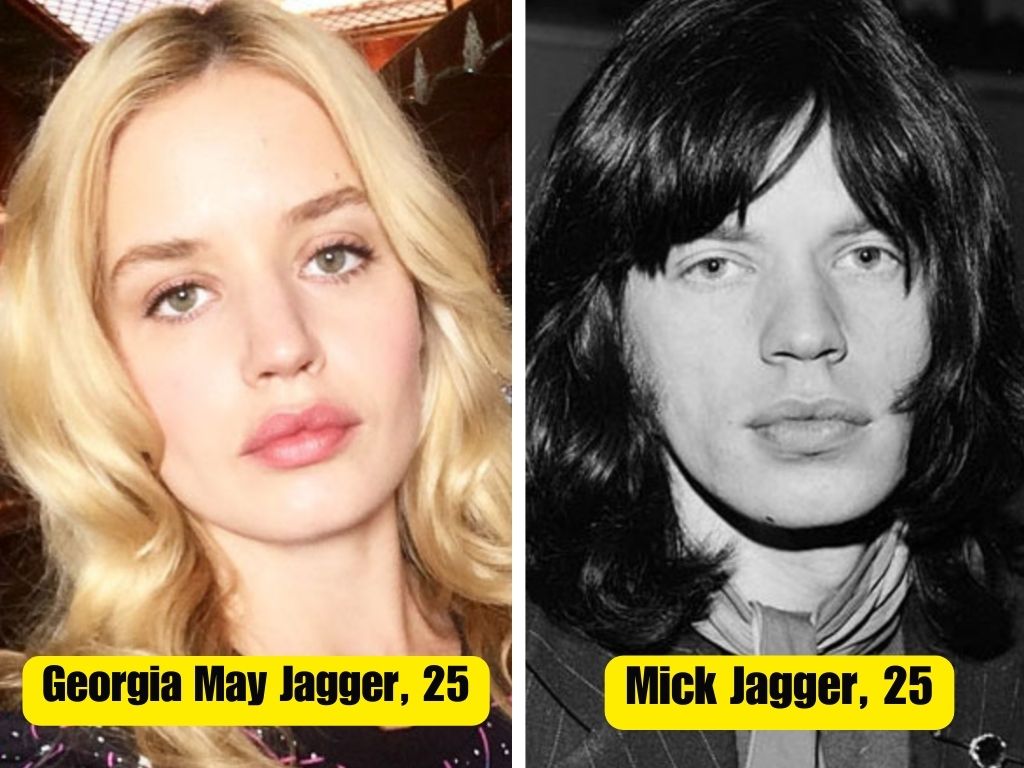 She has landed on the covers of magazines and walked runaways all over the world. It's obvious why she has become such a modeling senstation – just look at this woman!
Mamie Gummer And Meryl Streep In Their 30s
It's no secret that Meryl Streep is one of the greatest actresses of her generation. Stashing countless nominations and wins under her belt, she has proven her status as a force to be reckoned with in Hollywood.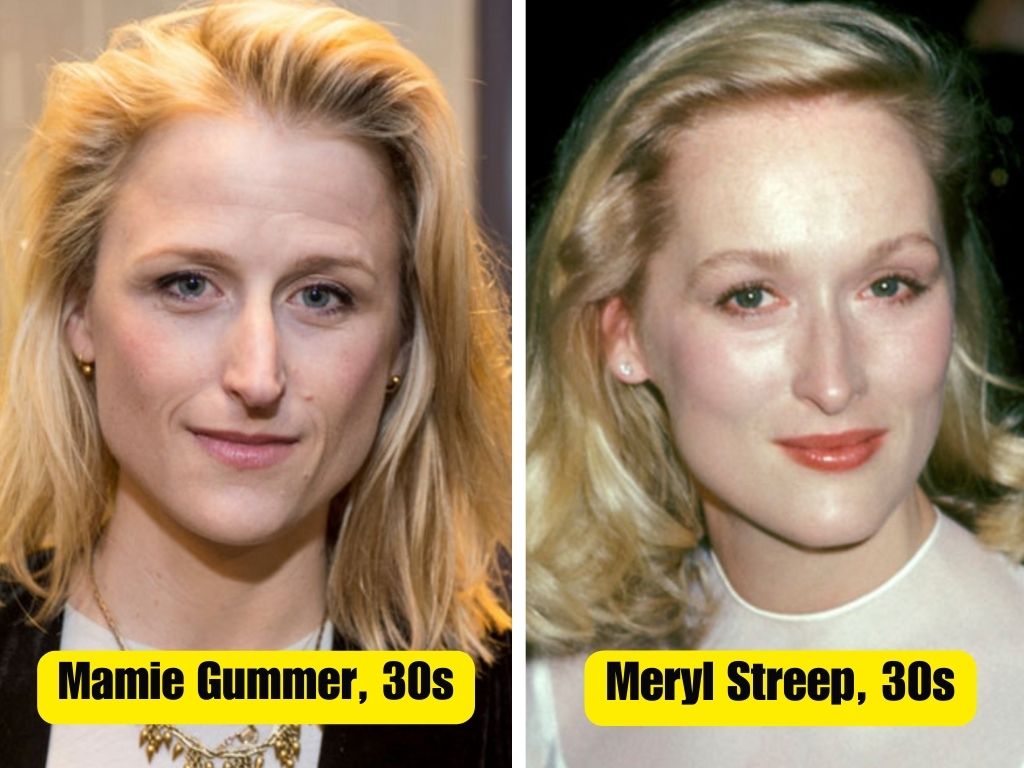 Streep's daughter, Mamie, is like a clone of her mother. Both ladies are beautiful and remarkably talented. They also have the same nose and jaw!
Jason Ritter And John Ritter At Age 30
Wow, talk about eerie. This father-and-son pair are so similar in terms of looks that it's a bit creepy. They have wonderful smiles that feel very warm and welcoming.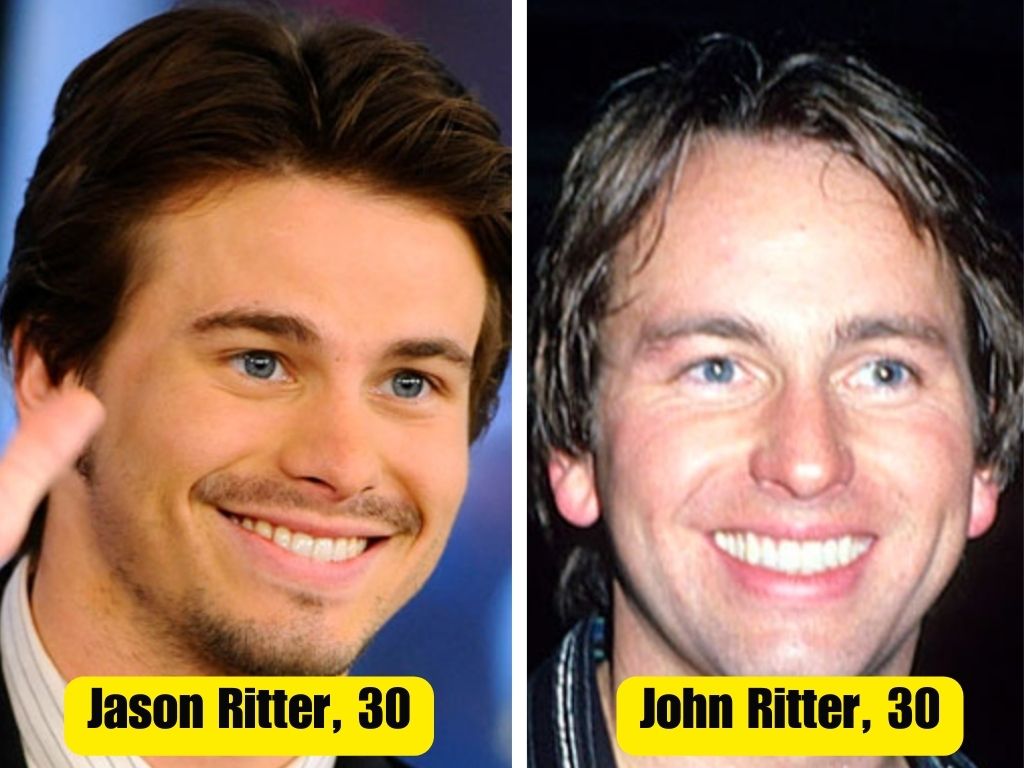 If you watch anything they are in side-by-side, you won't be able to believe that they aren't the same individual. Surely, Jason is doing his father proud – rest in peace, John.
Sean Lennon And John Lennon At Age 31
Same hair, the same glasses, and similar likenesses…these guys must be related. Yes, they are! It's a tad bizarre just how much Sean and his dad, John, resemble each other.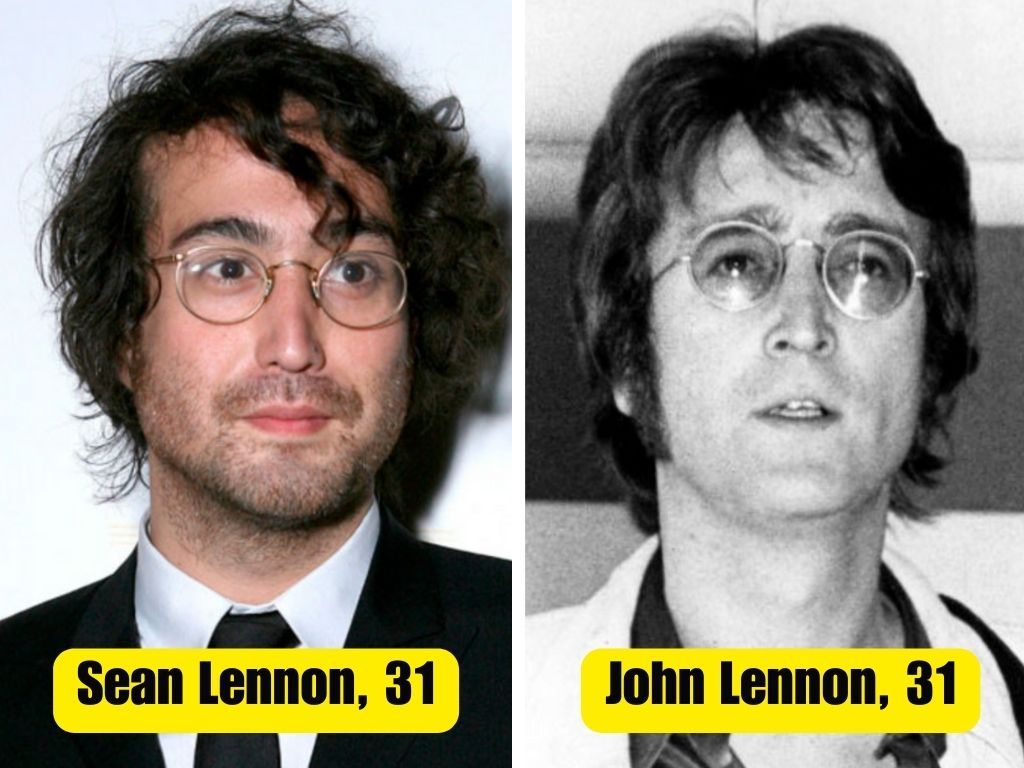 They also possess the same nose. Sean followed in his father's iconic footsteps and became a musician. Talk about generational talent!
Brooklyn Beckham At Age 15 And David Beckham At Age 17
While Brooklyn and his dad aren't exactly the same age here, it's pretty close. We can definitely spot the resemblance although Brooklyn takes on more of his mom's features.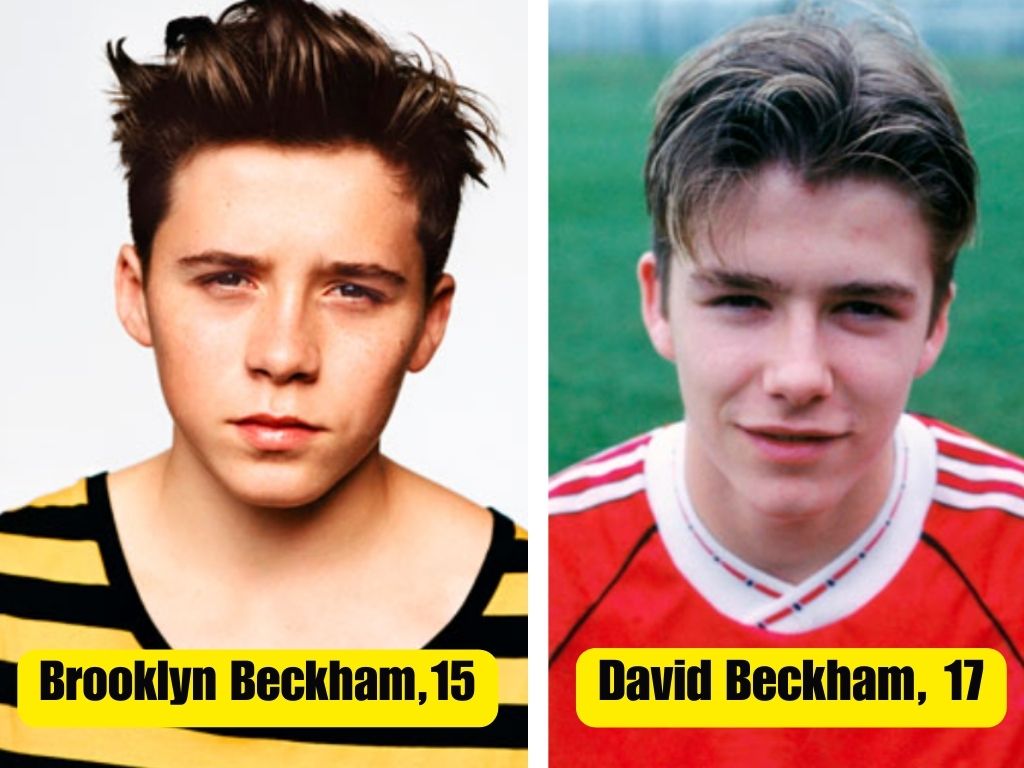 Having David and Victoria as his parents, Brooklyn hit the jackpot in the looks department! David and Brooklyn have a very tight bond and their love for family comes before anything else.
. Zoë Kravitz And Lisa Bonet In Their 20s
We almost didn't realize that these two were different people! These photos were taken of Zoë and her mom, Lisa, in their 20s. Their bold cheekbones and matching chin freckles, make us convinced that they could've been twins in another life.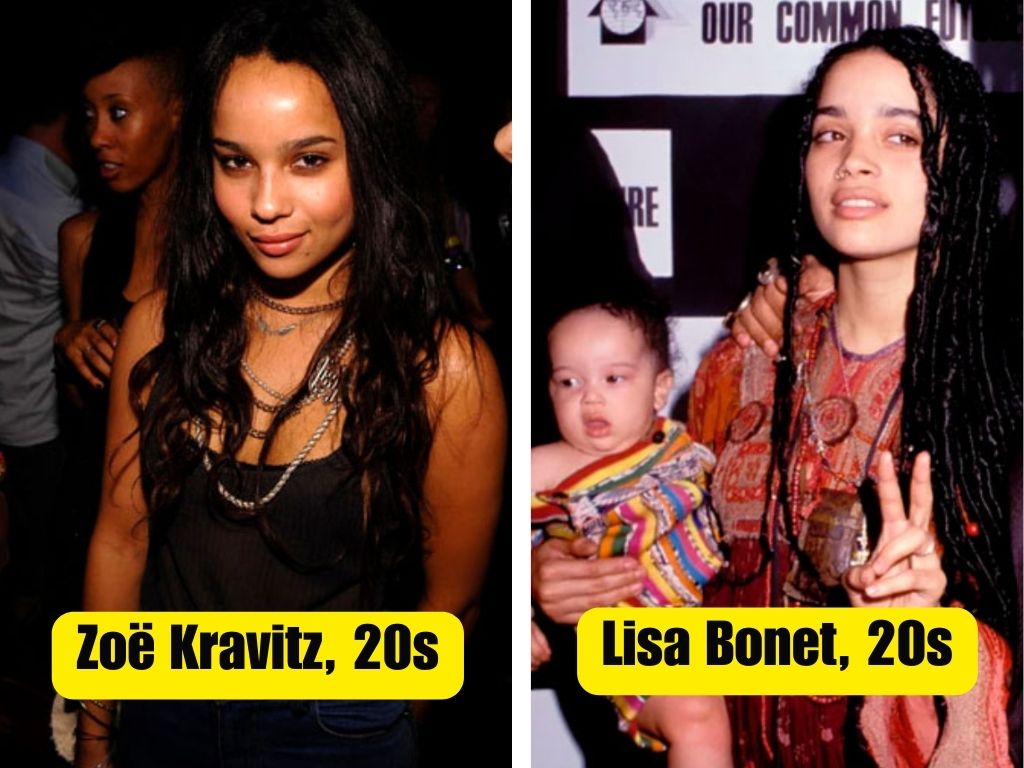 Or, even each other's stunt doubles! Zoë is literally a stunning carbon copy of her mother
Kate Hudson And Goldie Hawn At Age 33
As the only girls in their family, Goldie Hawn and Kate Hudson not only possess a special mother-daughter relationship, but they also have the looks to go along with it.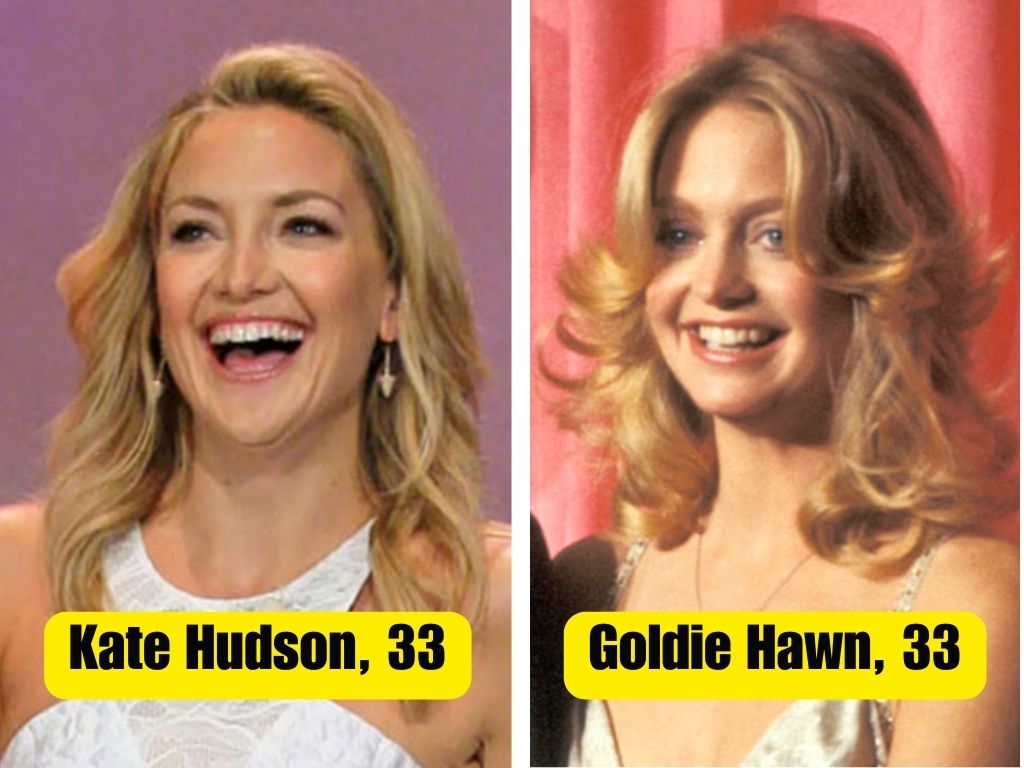 Both women have warm and bubbly personalities, along with a killer acting portfolio. And, they are both dearly devoted to family. They've made it clear that they have a bond stronger than glue!
Sophie Von Haselberg And Bette Midler At Age 29
While Sophie may not be a spitting image of her mother, Bette, we can certainly notice the similarities. For one, they definitely share the same nose!
Sophie is also an actress, just like Bette. Bette is an icon on stage and on screen and has earned herself the title of being one of the world's most beloved entertainers.
Rashida Jones And Peggy Lipton At Age 26
These photos demonstrate the lovely personalities of Rashida and her mother, Peggy! They also have the same facial freckles, too.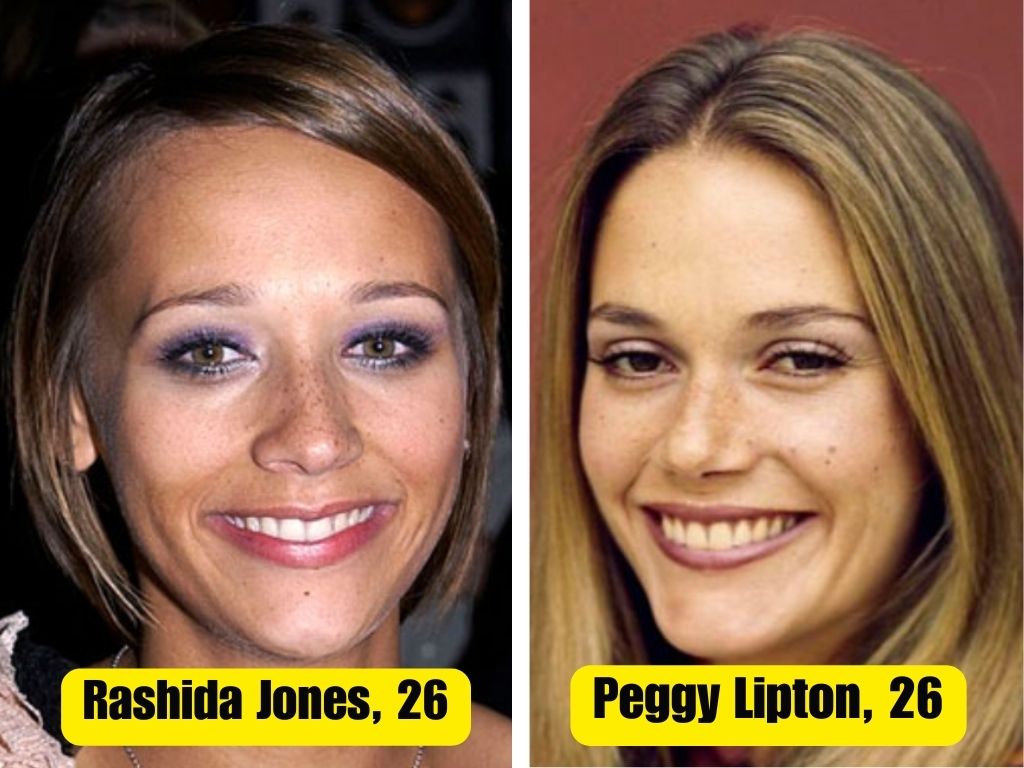 Both ladies are not only forces to be reckoned with in the acting world but are beautiful inside and out. Yes – like mother, like daughter is an understatement.
Joely Richardson And Vanessa Redgrave In Their 20s
You might not have realized that Joely and Vanessa were related…until now! Both women in their 20s exuded beauty and grace.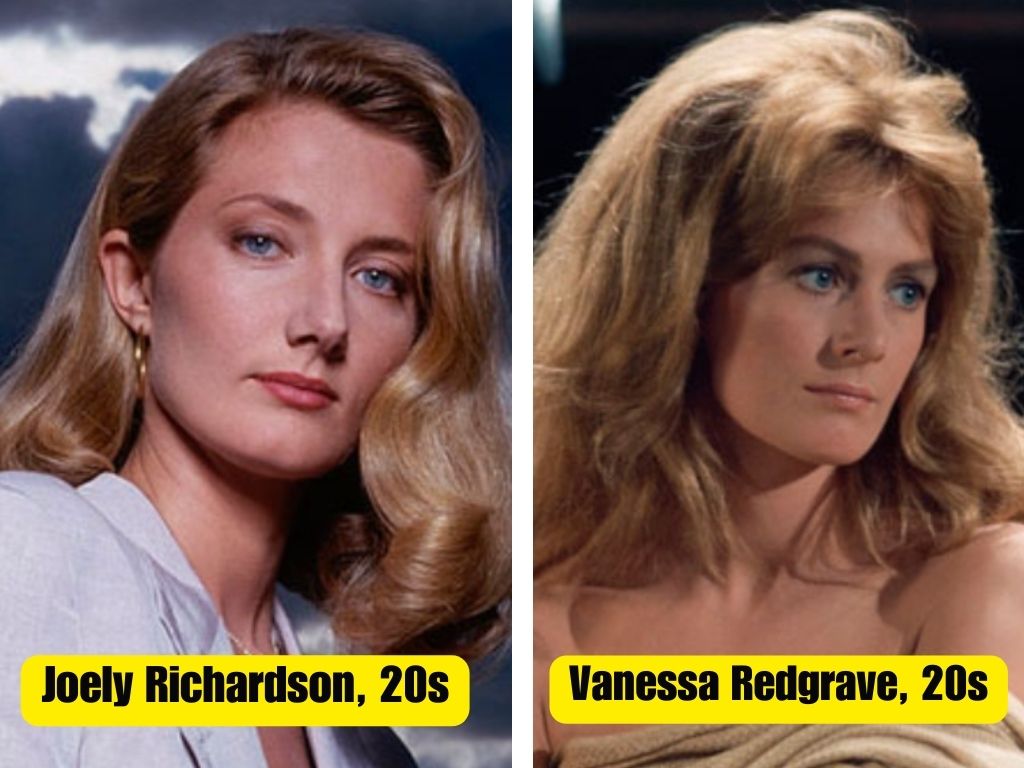 Joely inherited her mother's talent, poise, and looks (of course). Truly, she looks so much like her mother it's uncanny.
Gigi Hadid And Yolanda Hadid At Age 18
It's true that the apple doesn't fall far from the tree. Gigi Hadid bares a stunning resemblance to her mother, Yolanda, and both started modeling at a young age.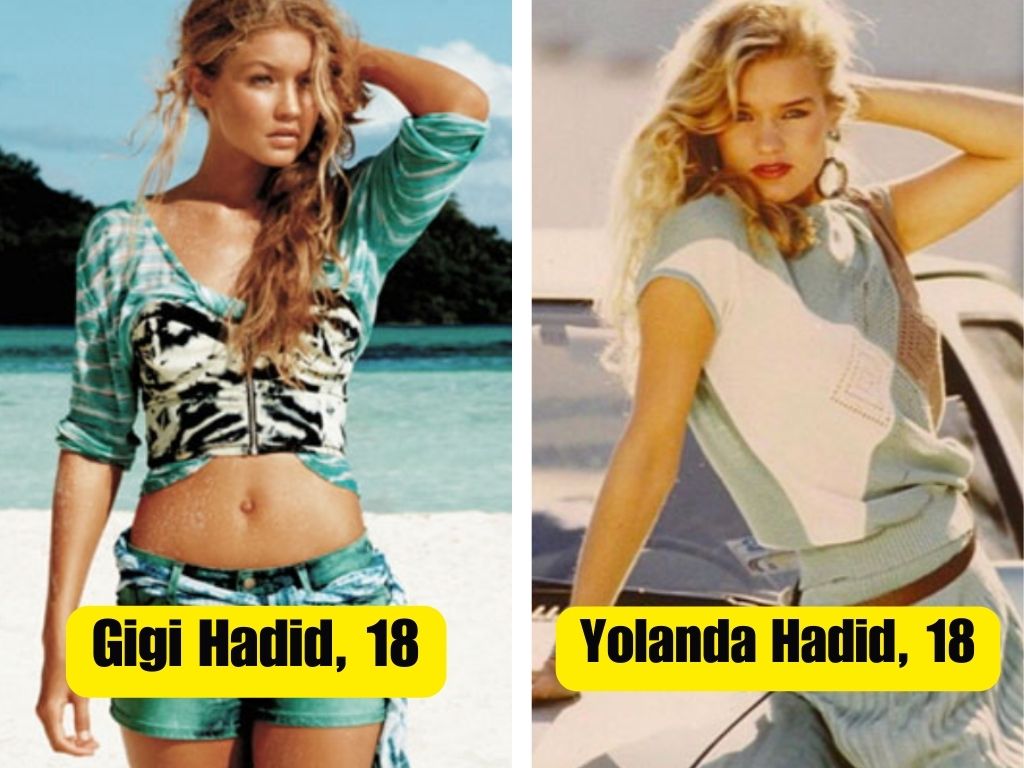 With them striking the same pose, it's easy to see just how much they are alike. Gigi grew up to be a successful model and global sensation – the same as her mom.
Ireland Baldwin And Kim Basinger At Their 20s
These blonde beauties surely stun in the looks department. Ireland does look very much like her father, Alec, and has his eyes, but she also looks a lot like her mother.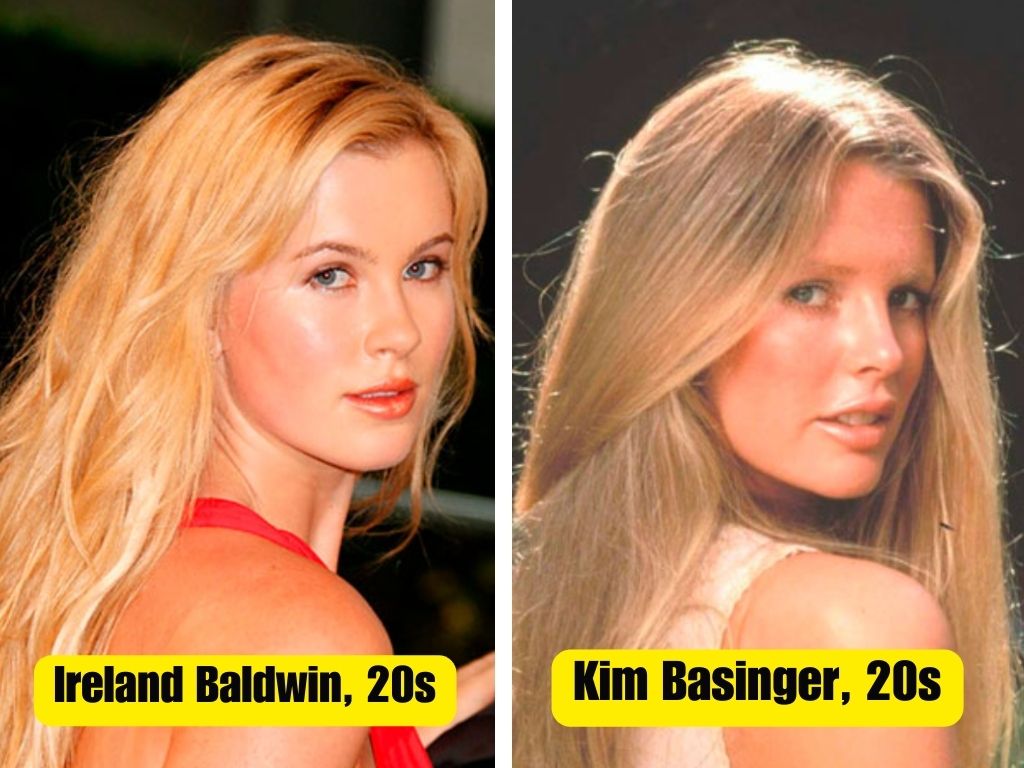 Striking the same pose and the way their heads turn, it's clear that they both are knockouts. Ireland isn't an exact clone of her talented mom, but it's pretty close.
Ashley Judd And Naomi Judd At Age 30
We could easily mistake these two as the same person. Ashley and Naomi aren't twins, but they do certainly resemble each other.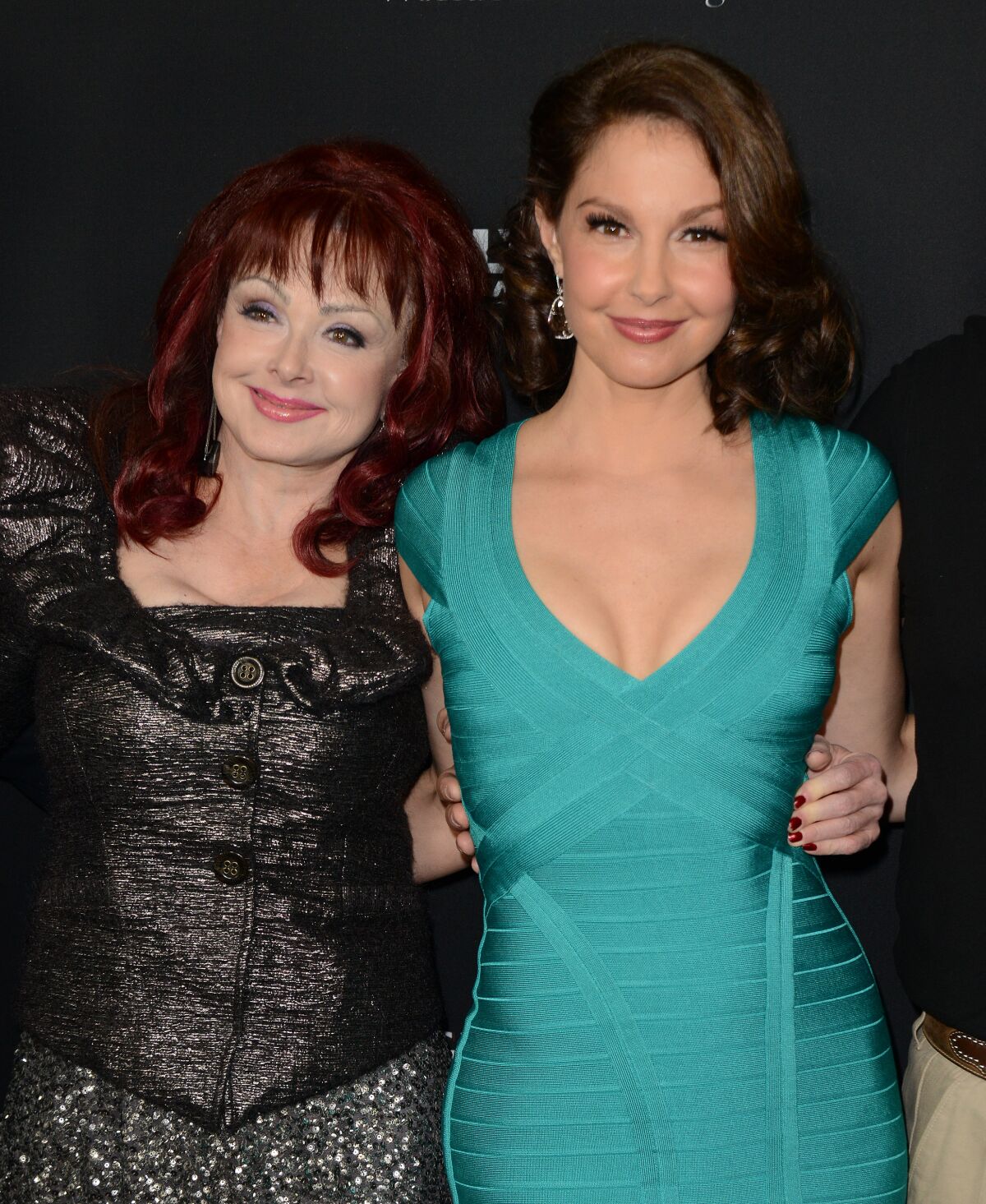 Naomi was a treasured country music icon who, sadly, passed away in June 2023. Ashley is an actress and mental health advocate. Both women left an important impact on the world in some way.
Michael Douglas And Kirk Douglas At Age 30
The first thing we noticed is that Michael and Kirk have the exact same chin! Both men are dressed in a similar suit and their demeanor is also similar.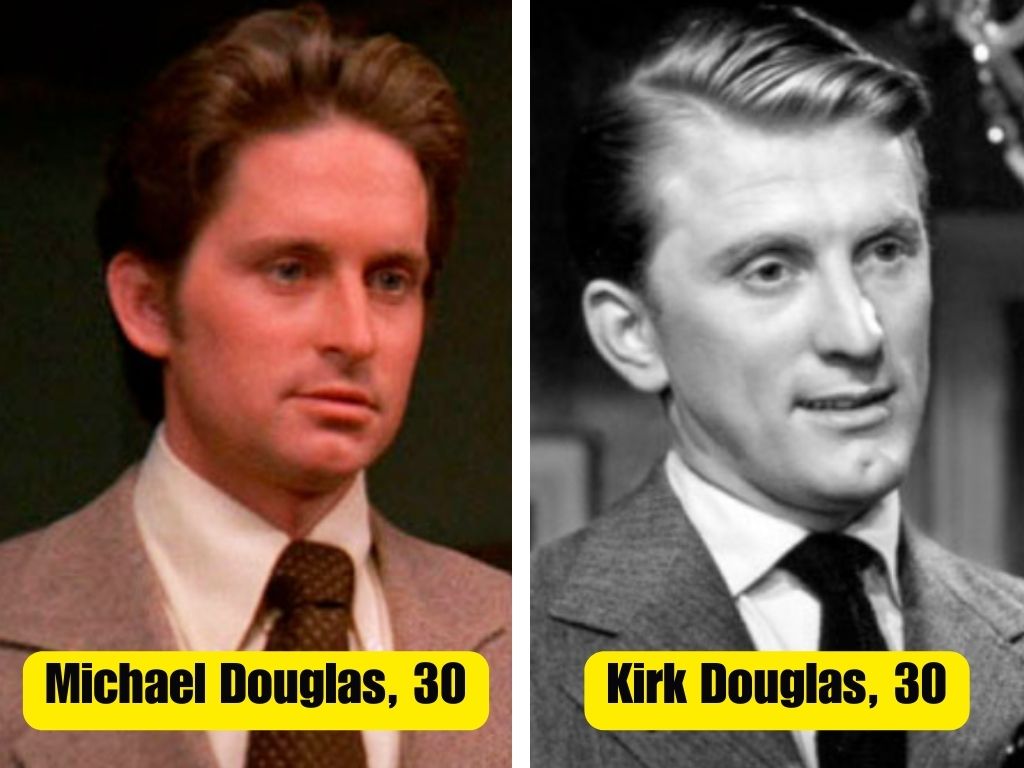 Needless to say, Kirk is also a very talented actor, just like his father. Michael was one of his father's biggest fans and looked up to Kirk – who lived to the age of 103.
Jakob Dylan And Bob Dylan At Age 33
Bob Dylan is one of the most influential and greatest songwriters of all time. He has also been a prominent figure in pop culture. His son, Jakob, followed in his dad's footsteps, and also let music become his passion.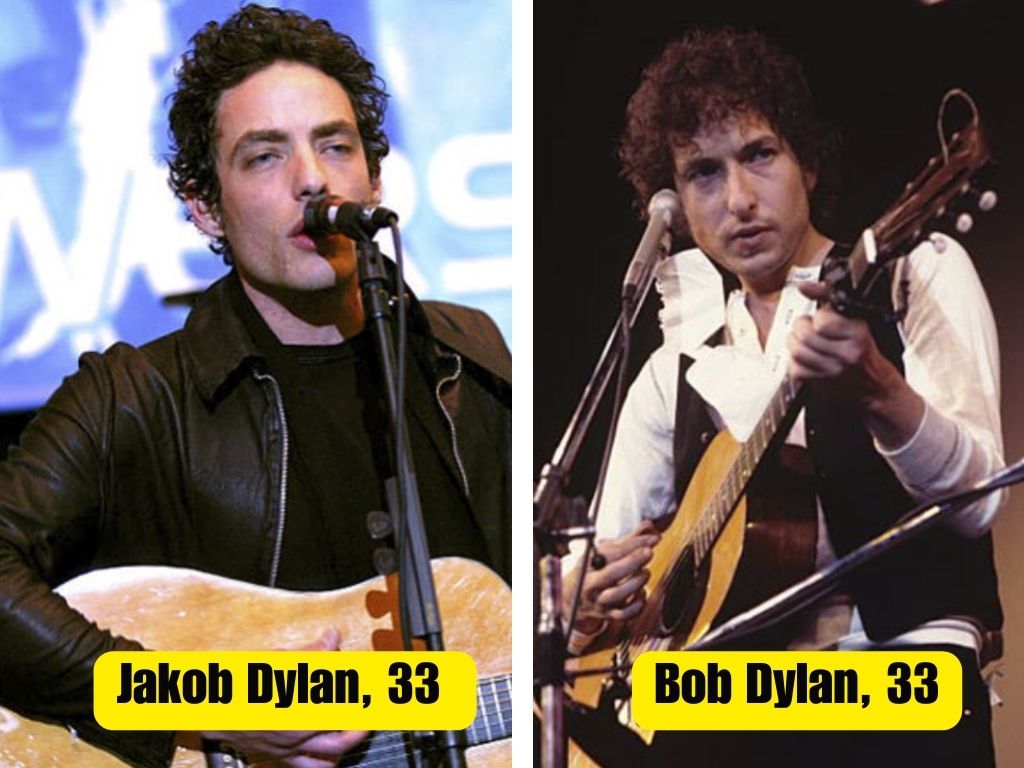 Jakob has his own band, The Wallflowers, who have been playing shows since 2013. He shares his dad's love for music and also looks so much like him! It's the eyes especially. Like father, like son, right?!
Charlie Sheen And Martin Sheen At Age 28
Charlie and his dad, Martin, are incredible actors. They seriously resemble each other so, so much! These two have a similar jaw and mouth.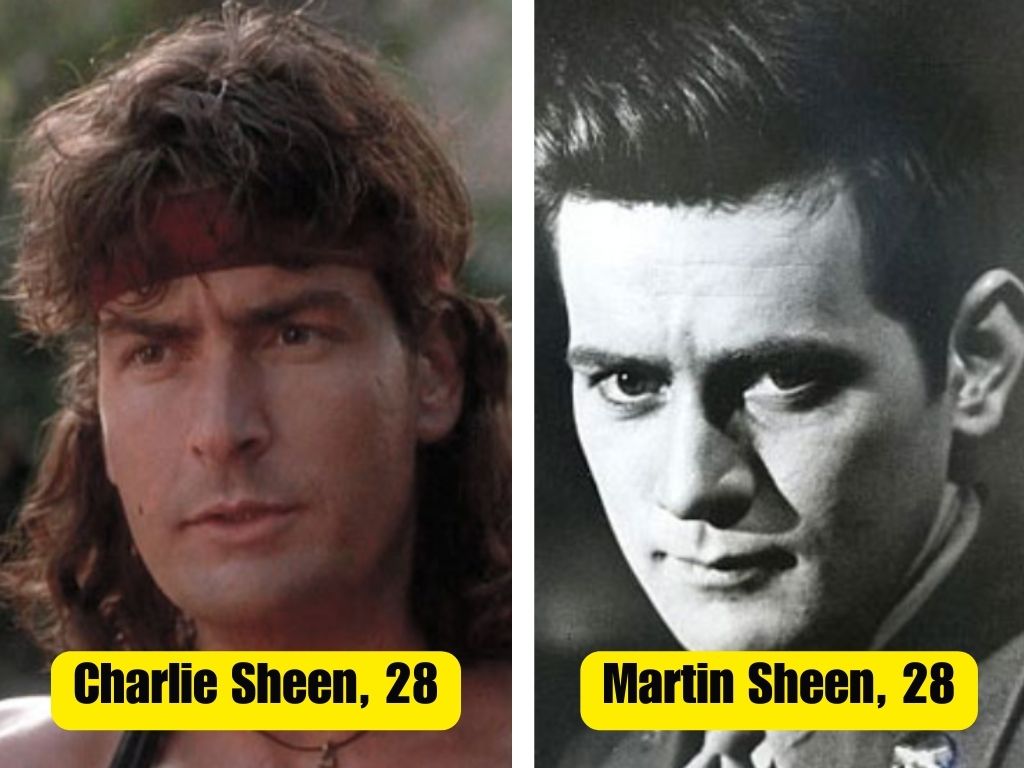 While lots of people think that Charlie's older brother, Emilio Estevez, looks more like Martin than he does, we can note some of the similarities. Both men are really handsome and you probably had a crush on one of them (if not both).
Rumer Willis And Bruce Willis At Age 18
At 18, Rumer certainly had traces of Bruce in her appearance. She looks very much like her mom, Demi Moore, as well.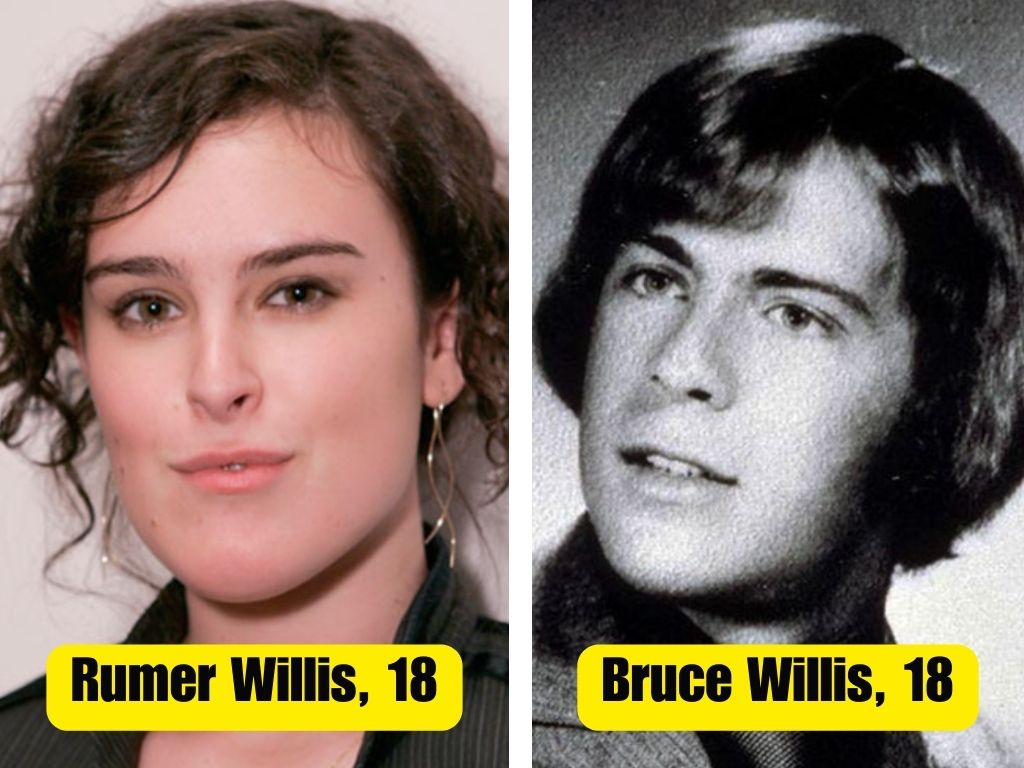 Rumer shares her mother's eyes and her father's chin. Bruce and Demi are incredibly good-looking people who have a uniquely beautiful daughter, who also got bit by the acting bug!
Kaia Gerber And Cindy Crawford At Age 16
If your mom is Cindy Crawford, then you know you are going to her gorgeous looks. Her daughter, Kaia, is posed here at 16 and is a spitting image of her mother at the same age.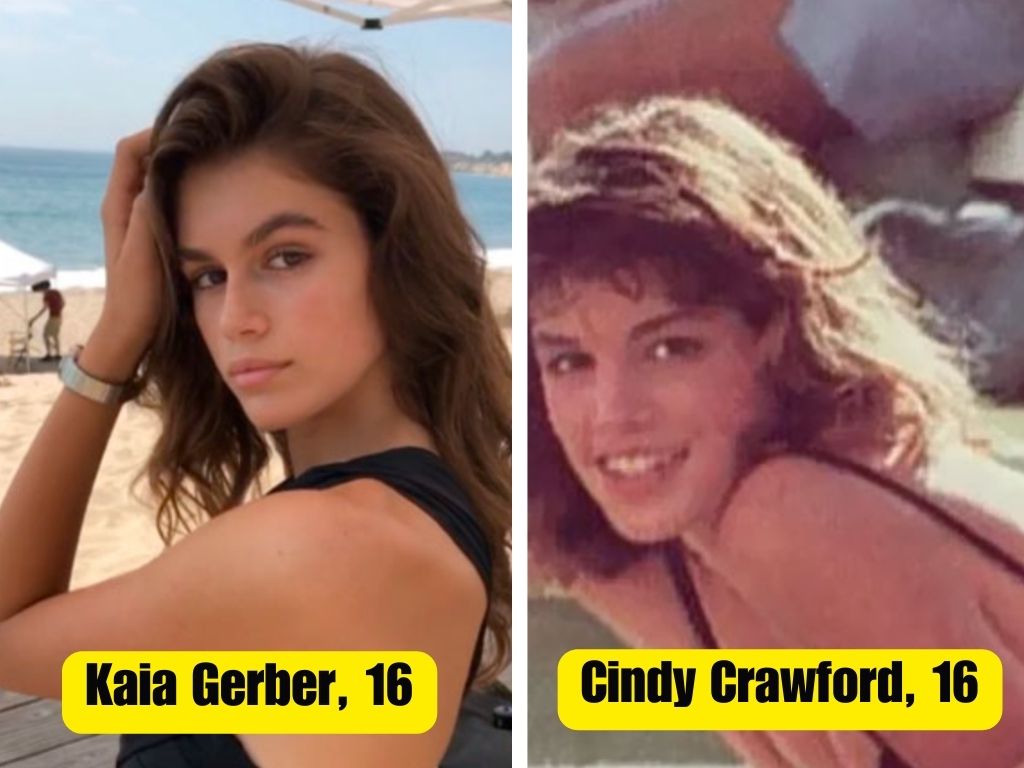 Not only do they share remarkably identical features, but Kaia became a model just like her mom! Yes, it definitely runs in the family – isn't she lucky?
Ziggy Marley And Bob Marley At Age 35
It's heartwarming to see Ziggy and his father in side-by-side photos at the same age. We notice that they both have lovely smiles, portraying a sense of kindness and openness.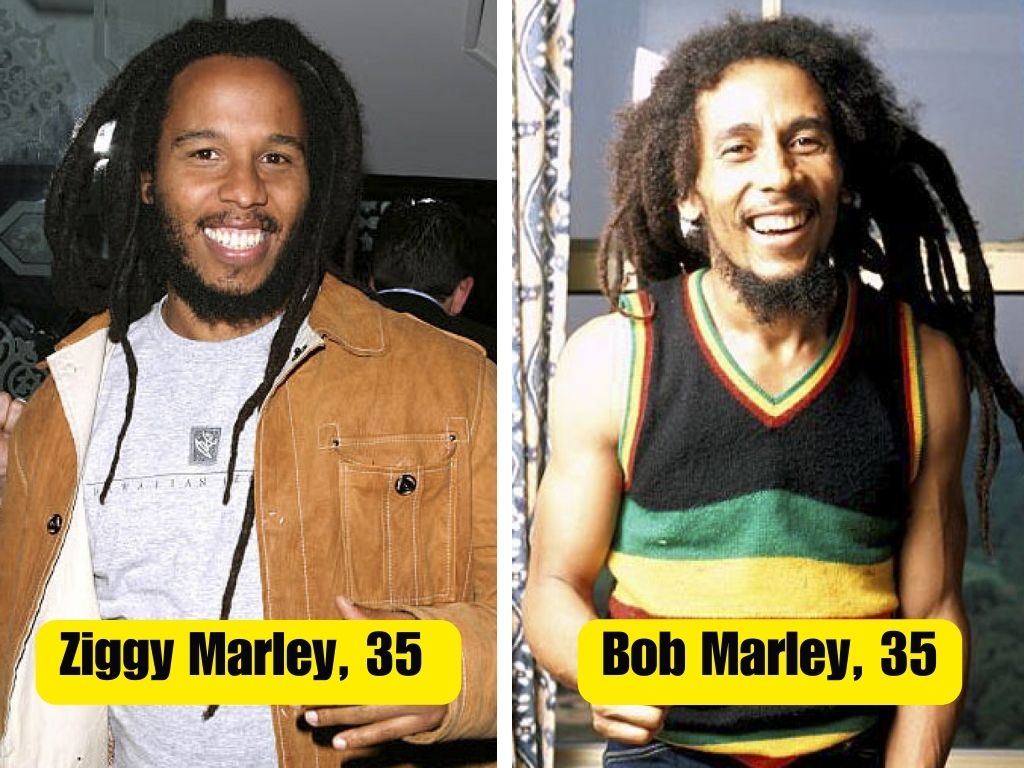 Although Bob looks a bit skinnier than his son, they are still extremely similar. Did you have to do a double-take, too, when you first saw the photos? We thought they were the exact same
person!
Damon Wayans Jr. And Damon Wayans At Age 30
Sooo…which one is the parent? Seriously! Damon Wayans Jr. and his father looked so much alike that we thought they were the same human. Even though they have some differences, they do closely resemble each other
Some cloning must have gone on because the resemblance between the two is insane. Daman Wayans is also a gifted comedian, just like his father.