People Share Their Experiences Meeting Celebrities: The Good, The Bad, and The Ugly
They say you shouldn't meet your heroes because you might be set up for disappointment. This is sometimes true when people meet celebrities in real life. But, there are also lots of people that have positive experiences meeting the rich and famous.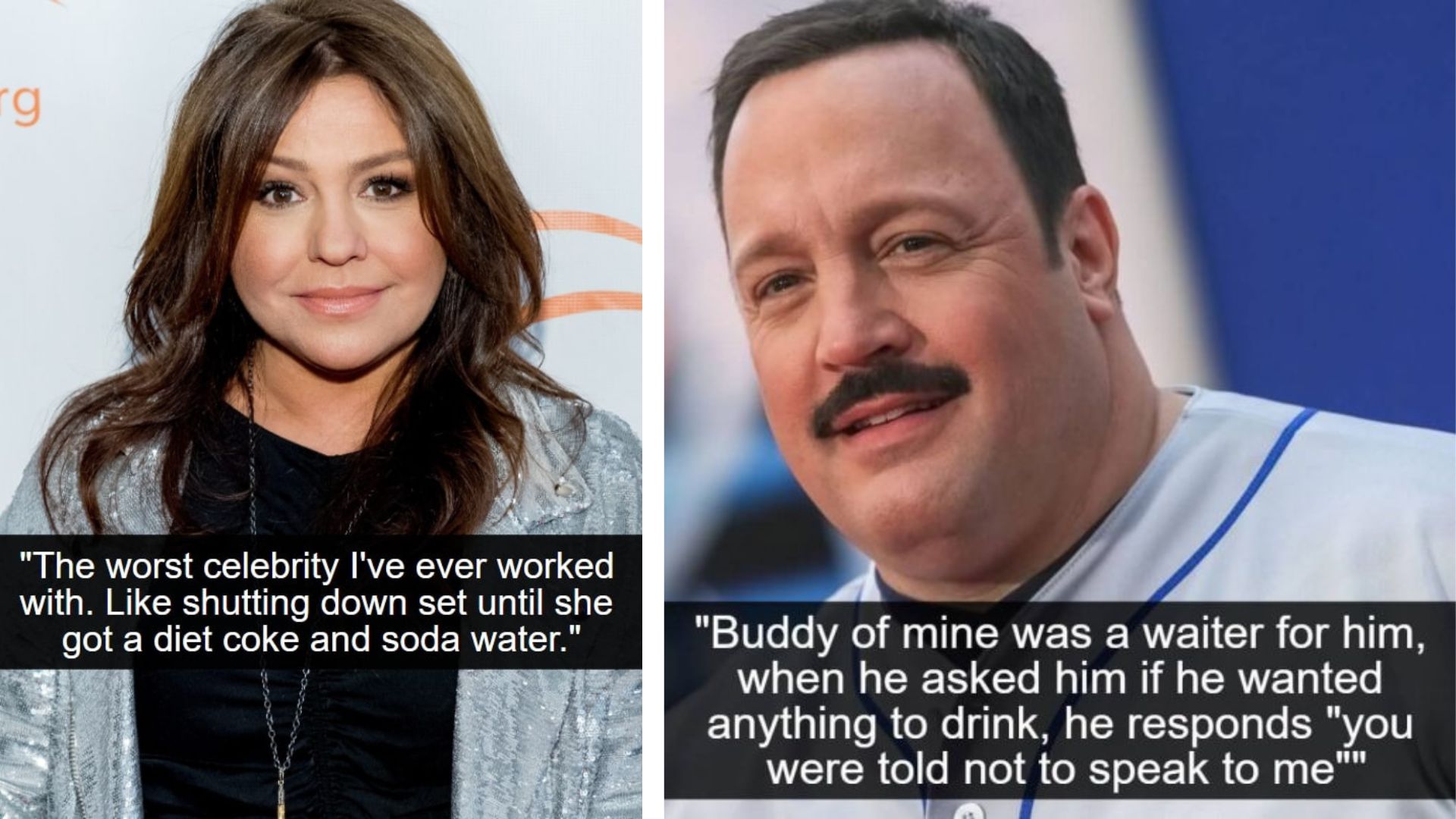 These people shared their experiences with meeting celebs online and they did not hold back. Take a look at this list and see which might surprise you and which are exactly like you thought. From horror stories to pleasant encounters, here's a comprehensive list of people's experiences meeting celebs!
Bill Gates
When it comes to billionaires, you really don't know what to expect. Having that much money surely makes you act differently than the rest of us, right? Well, this person's experience with the co-founder of Microsoft would say otherwise.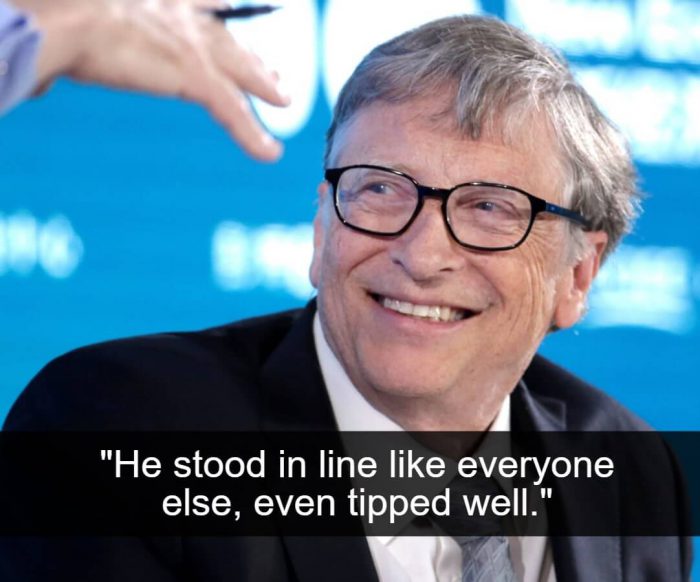 They had a completely lovely interaction with Bill Gates, reminding us that he's human just like the rest of us. He was kind to those around him and tipped well. We can't say we're too surprised since Bill spends a lot of his time doing philanthropy work.
Michael Phelps
Unfortunately, the Olympic swimmer seems to be less than kind. Or at least, this person had a pretty negative interaction with him. Having talent doesn't necessarily mean you're a good person.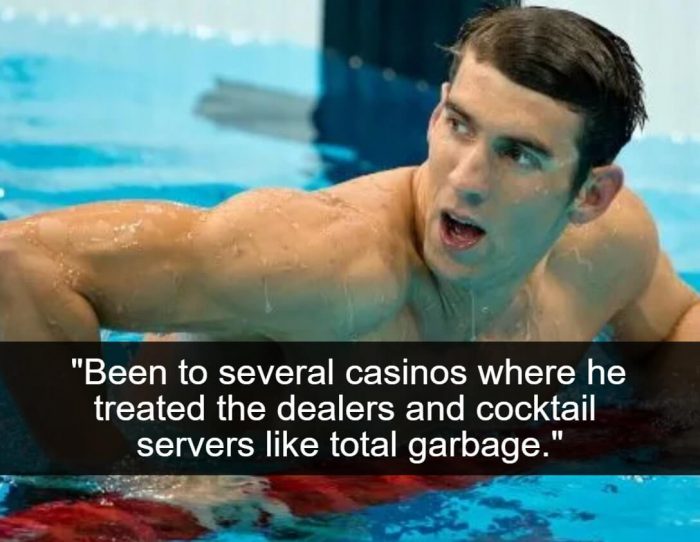 This person claims that he witnessed the swimmer being extremely rude to casino employees and waiters. It's not too hard to treat people with kindness. This one disappoints us!
Joseph Gordon-Levitt
We are so glad to hear that the beloved Tom from 500 Days of Summer is a true gentleman in real life. The actor is pretty versatile so we've seen him play all kinds of characters, but it sounds like in the real world he is no villain.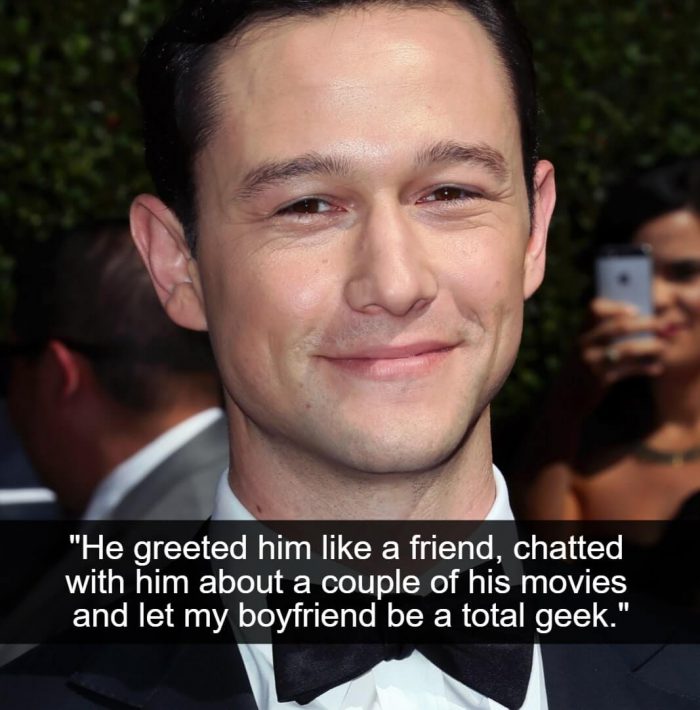 This person's boyfriend was a fan of Joseph and it looks like the actor was totally kind and open to having a conversation with the guy! We're sure it meant the world to him that Joseph took the time to chat.
Hilary Duff
We've typically heard very positive things about the Lizzie McGuire star, but this person had a less than pleasant interaction. Technically, it was an interaction with their friend so we have to take the experience with a grain of salt.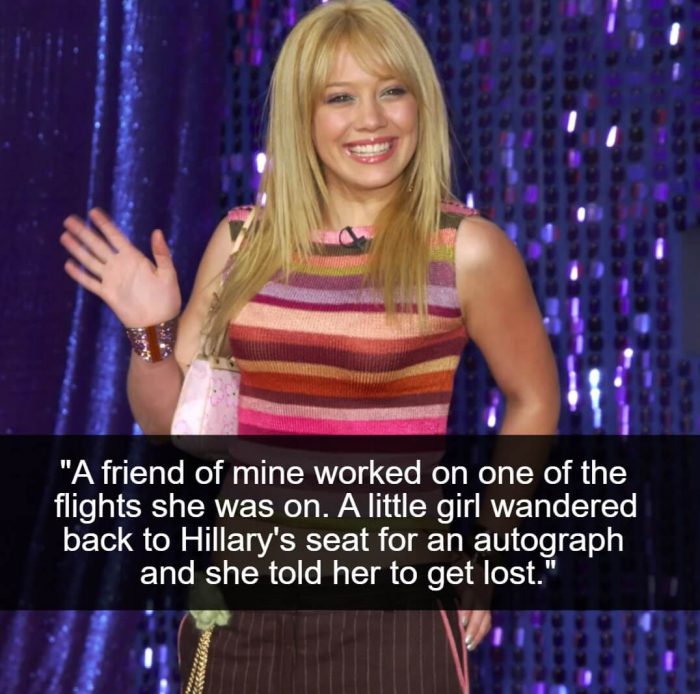 Apparently Hilary refused to give the friend an autograph with lots of attitude. We understand that celebrities get hounded constantly and they can't always stop for a photo or autograph, but it never hurts to be kind, especially if it's for a fan of your work.
Tim Allen
Tim Allen is the famous voice behind the beloved character Buzz Lightyear in Toy Story and he even played Santa in The Santa Clause so we would hope he would be kind in real life! But it looks like he's not as jolly as Santa is.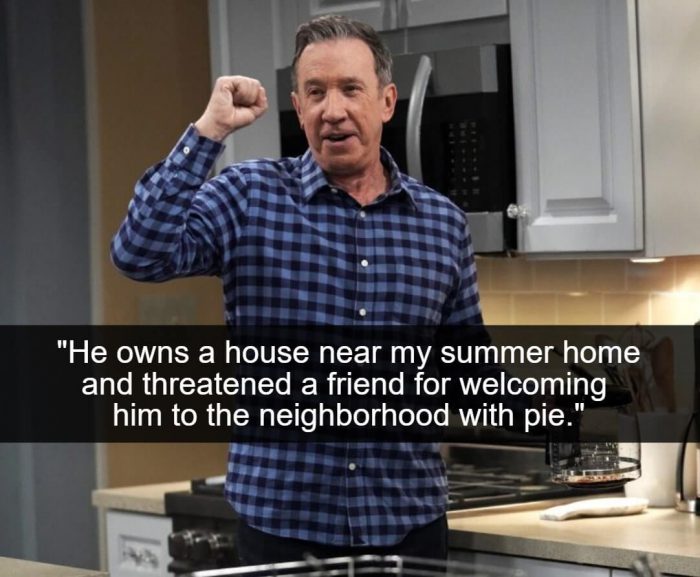 This person owns a home in the same neighborhood as Tim and witnessed him threatening a neighbor for offering him a pie! That's no good way to make friends with the new neighbors. If you happen to come across the actor it might be best to steer clear.
Steve Austin
With a nickname like "Stone Cold Steve Austin" you can't be sure what to expect when you meet the man. The former wrestler is certainly intimidating, but it's hard to figure out what's part of the persona and what isn't.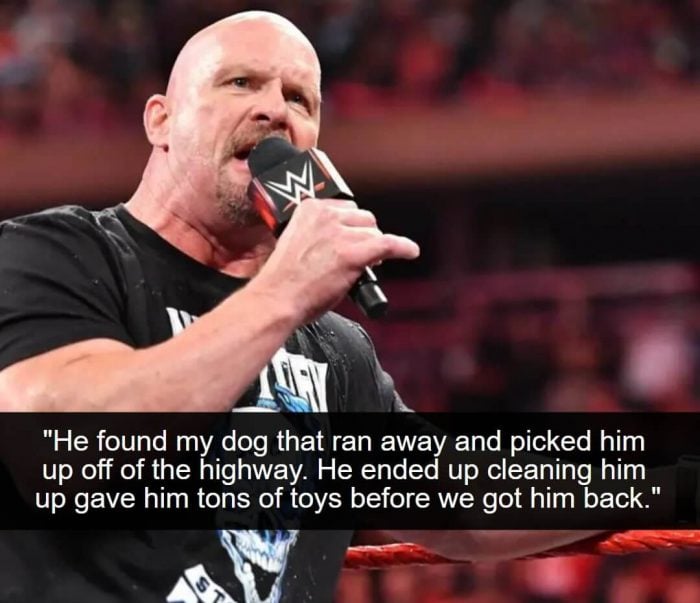 It looks like all those intimidating muscles are actually hiding a real softie on the inside. Steve went above and beyond when he found this person's dog that ran away. He gave the dog a bath and played with him before he returned it to his owners. How sweet!
Jaden Smith
It sounds like Jaden Smith has no respect for customer service workers. He, his bodyguards, and his girlfriend refused to leave the store even after they closed! Anyone who has worked retail knows how annoying this is when you have to close up and clean.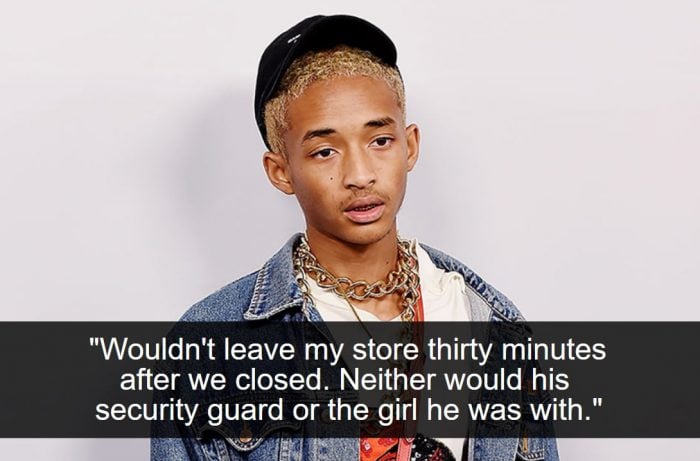 I guess when you grow up with famous parents like Will Smith and Jada Pinkett Smith you think the rules don't apply to you. Not a good look, Jaden!
Mark Ruffalo
Mark Ruffalo has been in countless films playing all sorts of roles, but he is probably most well-known for his role as The Hulk in The Avengers films. But, while The Hulk has a problem controlling his anger, it seems that Mark does not!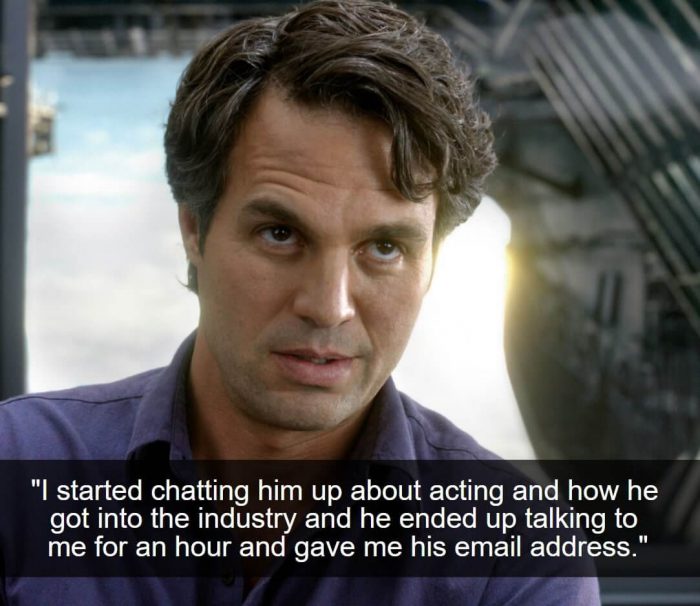 This person had a perfectly pleasant experience chatting with the actor. He even offered his email address for them to be able to continue the conversation. That's a pretty cool move considering he has to be careful as a public figure and everything.
Keanu Reeves
Keanu Reeves is one of those actors that has become a favorite in every role he plays. He's obviously most well-known for his roles in John Wick and The Matrix. He's often been described as down to earth and nice.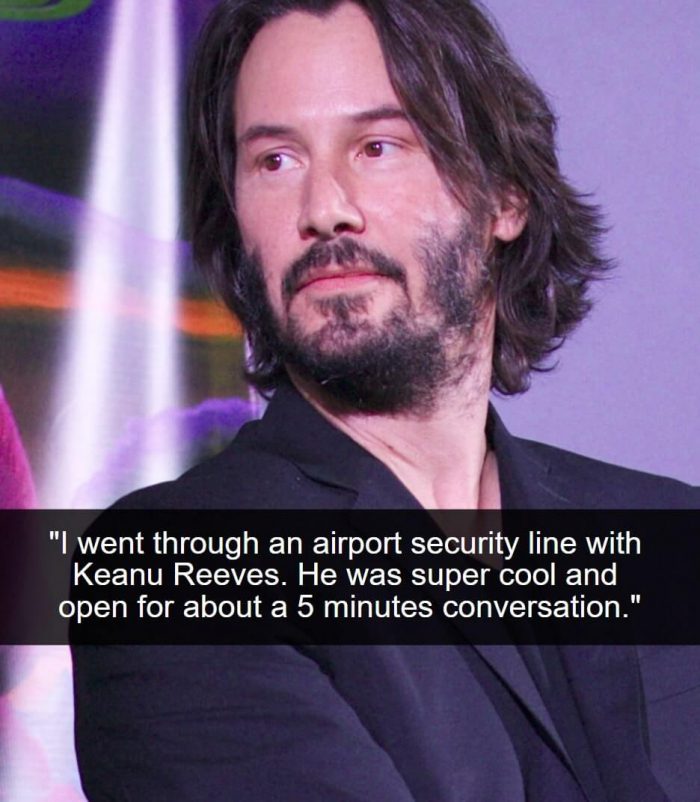 This has earned him a great reputation with his fans. And this interaction seems to speak to that. He chatted with a fan at the airport. We're sure he appreciated being treated like a normal person just like everyone else as well.
Natalie Portman
"Portman" is actually not Natalie's last name. Not many people know that she actually started going by the name "Portman" after her role in a provocative film when she was 13. This person knows someone who went to school with Natalie and apparently she threw a fit when the professor referred to her as her real name.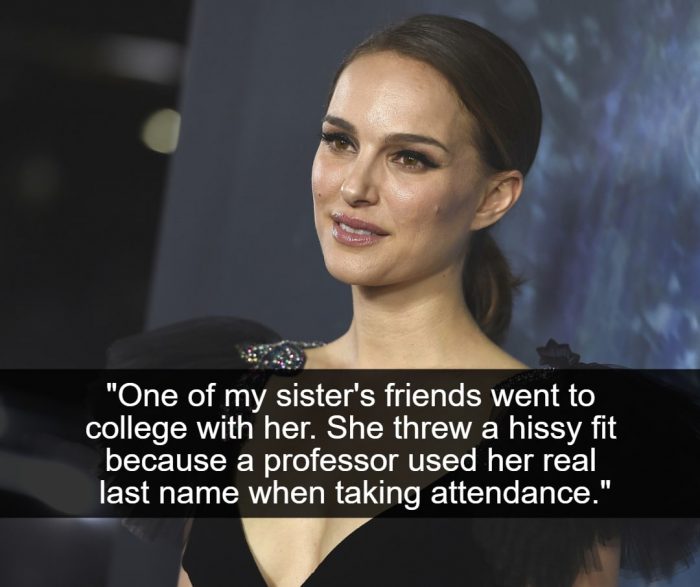 I do have to wonder, doesn't causing a scene call more attention to the name than if she had just spoken to the professor privately? It might just be something she's sensitive about, but it seems pretty out of line to us.
Julie Andrews
We are thrilled to hear that the always-classy Julie Andrews is as poised and respectful as most of the roles she plays. She sent her compliments to the chef of this restaurant and probably made their day!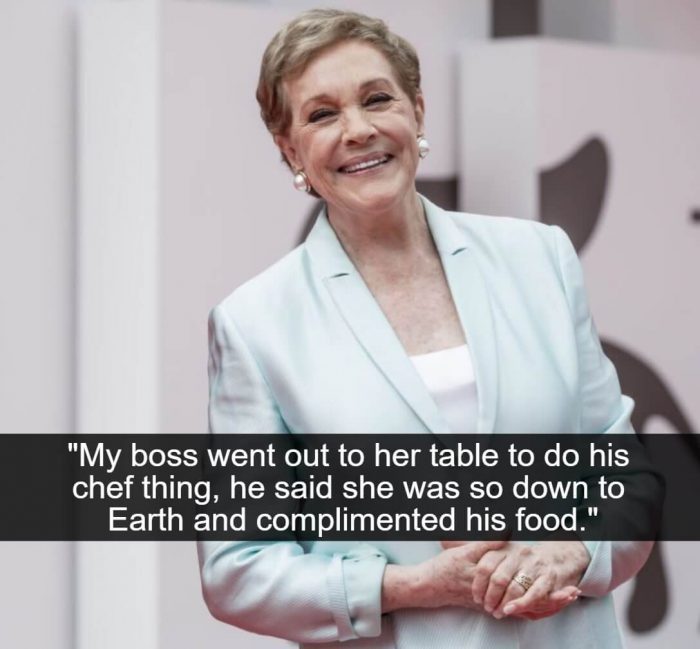 Having hard work appreciated and acknowledged always feels good. It's lovely to see a celebrity who has been in the limelight for so long still remain down to earth through fame and fortune.
Cee-Lo Green
We can't really be sure who is truly in the wrong in this one. We have to remember that celebrities do deal with scrutiny and intrusive people all the time so it may make them on edge.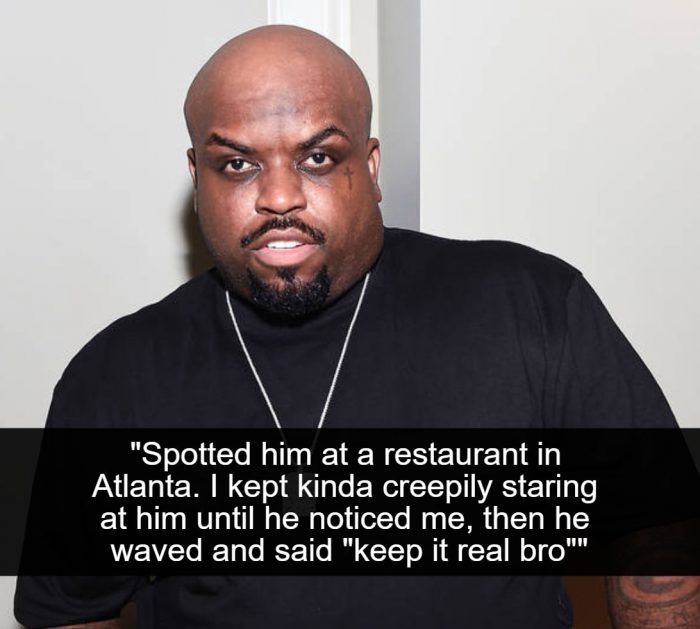 That might have been the case here. To be honest, if I saw someone" creepily staring" at me then I'd be pretty thrown off as well. He told him to "keep it real" which seems fairly harmless so we won't consider this a rude interaction.
Justin Bieber
The teenage heartthrob has been in his fair share of controversies and has certainly developed a reputation for being rude and unlikeable, especially in his earlier years. That tends to happen with people who enter fame at such a young age.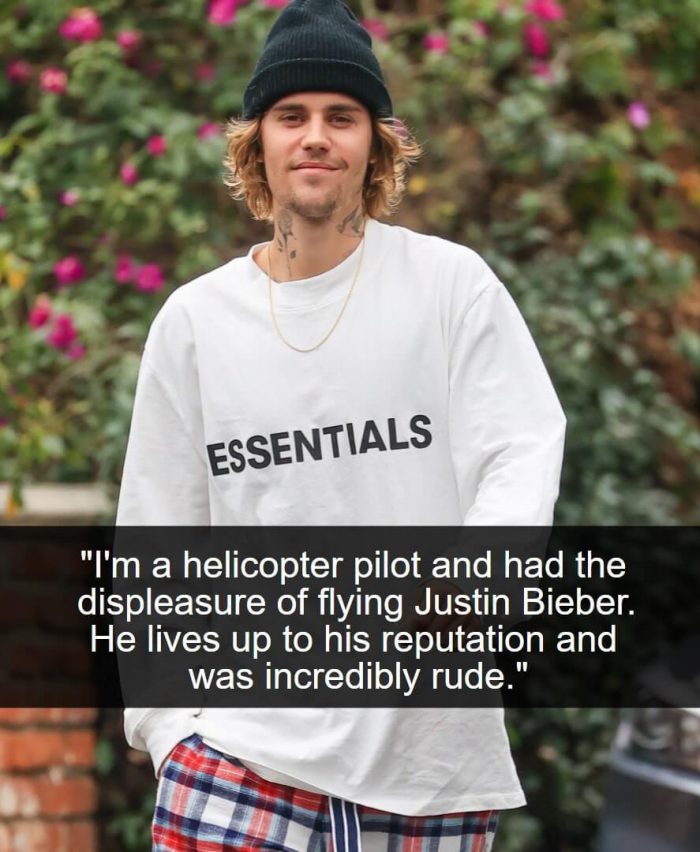 This poor helicopter driver was unfortunately subjected to some OG Justin's attitude and lived to tell the tale. We hope this interaction was when Justin was much younger and that he's since learned to be appreciative to the people flying him around the world.
John Stamos
John Stamos's smile won us over when he played Uncle Jesse on Full House. It was a character that was hard not to like and it sounds like John has the same effect on people off-screen as well.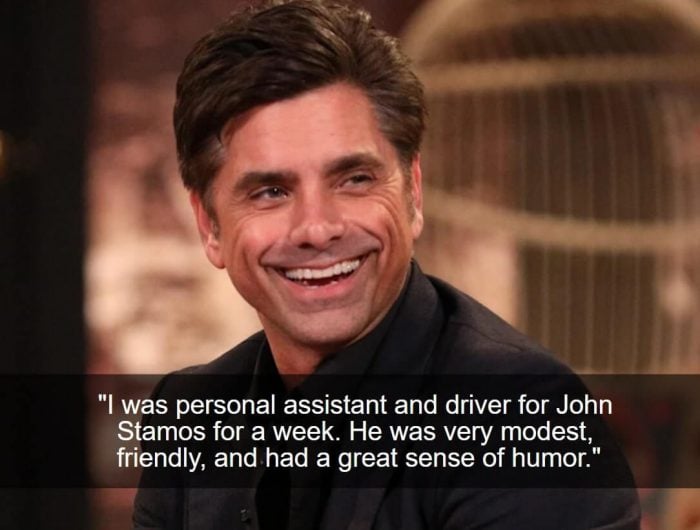 We're happy to hear that the actor has a great sense of humor and is friendly to those around him, especially those who work for him. We would expect nothing less from the lovely Uncle Jesse.
Adam Driver
Driver is popping up in films all over the place. He has played a wide range of roles in movies like Star Wars, Marriage Story, and more. He usually doesn't play very shy characters but apparently the actor is quite shy in real life.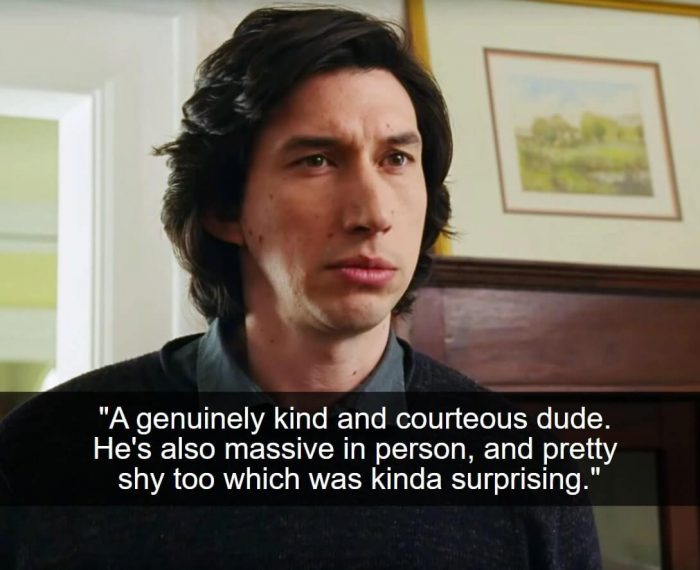 We've seen him scream and yell on-screen but he was nothing but respectful and genuine to this guy. It's funny to think of this man as being shy since he stands at over 6 feet tall.
Robert Downey Jr.
Robert Downey Jr. has established himself as a seasoned and respected actor in Hollywood, but he has had his struggles. The actor struggled with drug abuse and has been known to be something of a diva on some sets. However, it seems like he has had some good experiences with fans as well.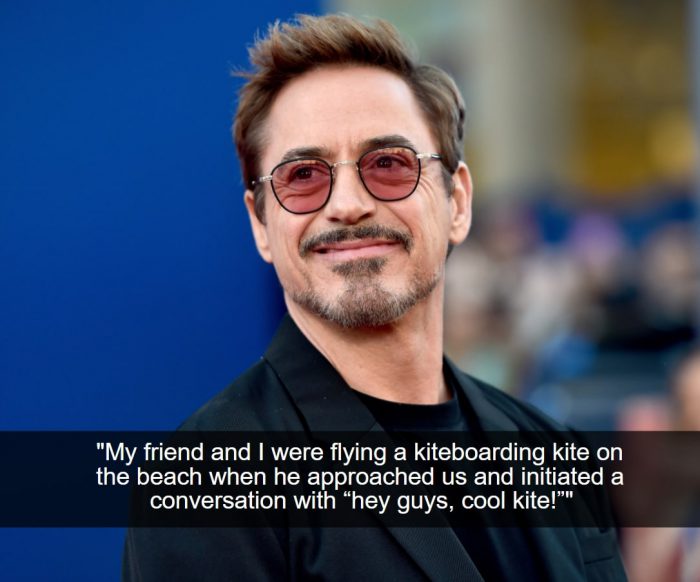 Despite his major roles as Ironman and Sherlock Holmes he seems to stay grounded through it all. With a childlike interest he compliments this guy's kite! We wonder if they let him fly it.
Keegan-Michael Key
If you're a fan of comedy, you're likely seen some Key & Peele skits that have made you laugh. Keegan-Michael Key and Jordan Peele have brought us tons of laughs so we would hope that they're just as cool off-screen.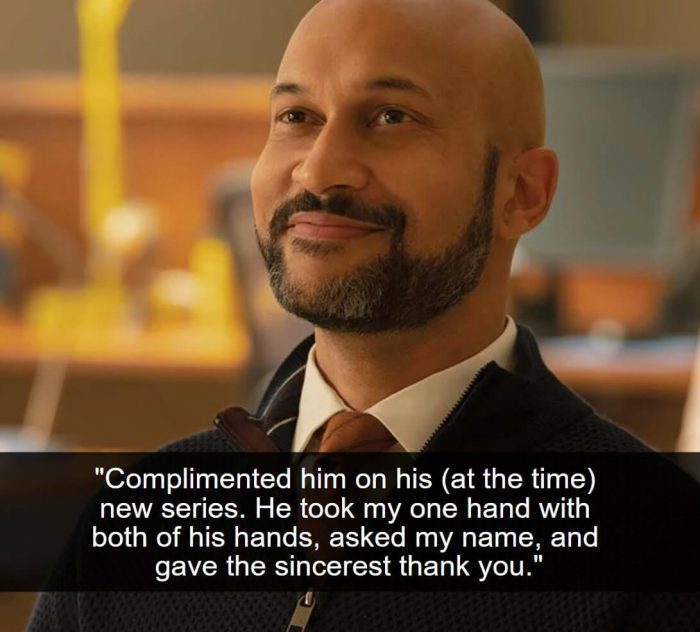 It looks like Keegan is a kind-hearted person according to this account. When a fan complimented his show he shook his hand and was very sincere when he thanked him for the compliment.
Tiger Woods
Tiger Woods is a talented golfer, without a doubt. But, as most people know, he doesn't have the best reputation off the golf course. This person had the unfortunate experience of meeting Tiger when he was only 5 years old.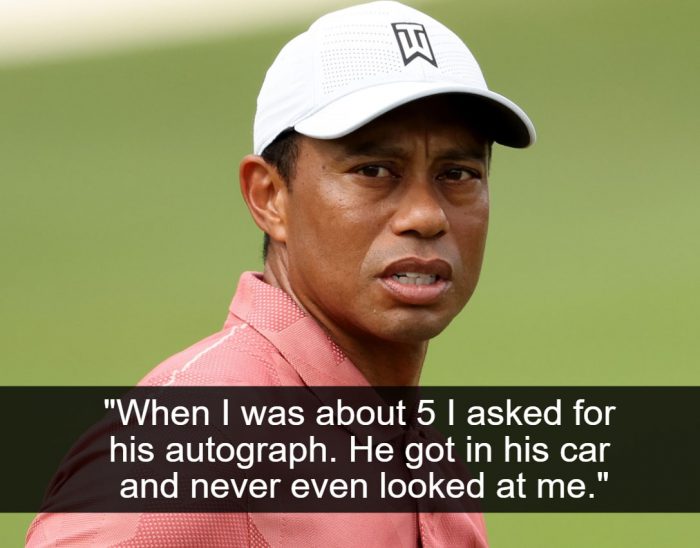 He was a fan and asked for his autograph. The golfer got in his car and didn't give the kid the time of day. Maybe he didn't see the kid, but maybe he just isn't a very good guy.
Kevin James
You'd hope comedians are kind in real life because they bring smiles and laughter to our lives! It's hard to imagine Paul Blart, The Mall Cop being rude to people since he was such a kind character.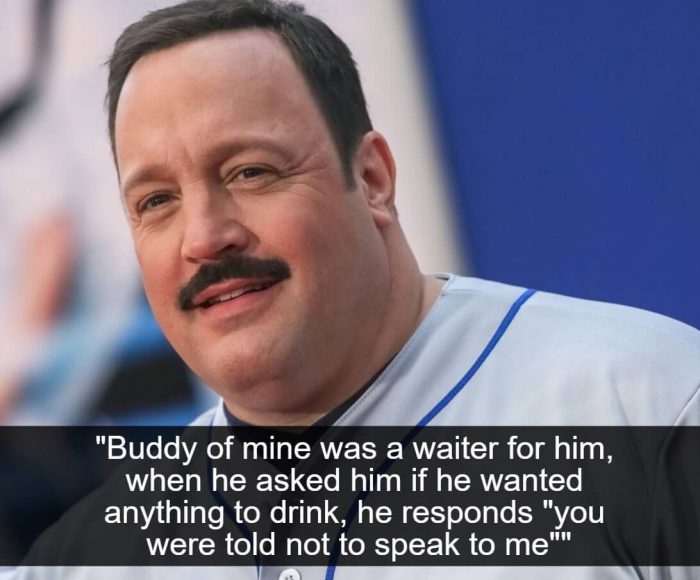 Being a celebrity can make you become a little out of touch with reality. It sounds like Kevin got a little too big for his britches and acted like a real diva. If you don't want people to speak to you, then stay home!
Ashton Kutcher
We're happy to hear that the lovely Ashton Kutcher is kind in real life because he so often plays the lovable protagonist in romcoms. This person met him in an unlikely location: The ER.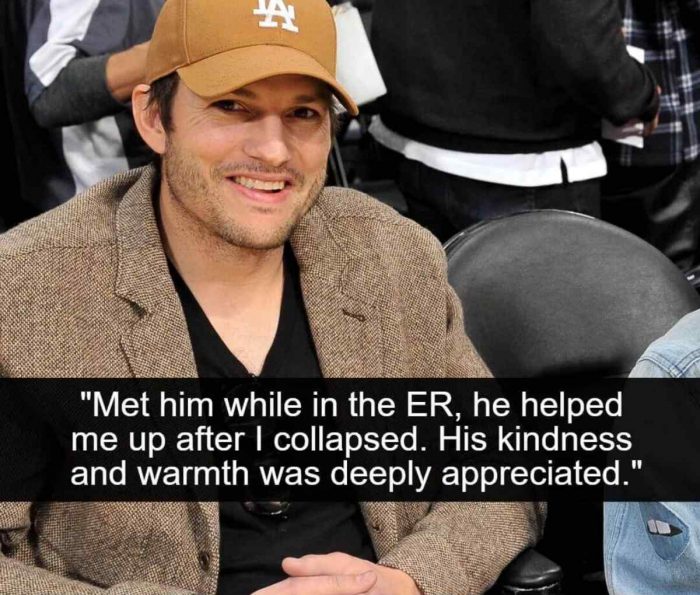 Unfortunately they collapsed and the kind actor helped them to their feet. They said that he was very kind about the whole situation. This one warms our hearts!
Johnny Depp
Johnny Depp has earned a name for himself as being a shapeshifter on camera. He has transformed into tons of different roles that have captivated and thrilled audiences.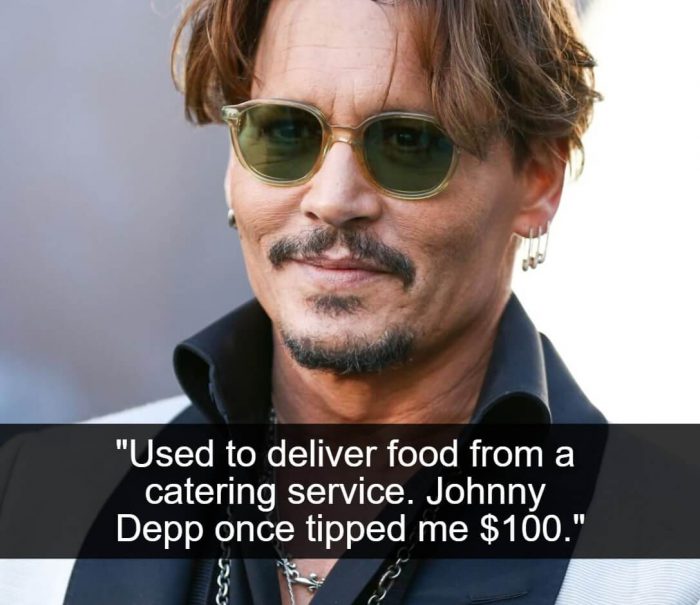 We're happy to hear that the great Captain Jack Sparrow is generous and kind to people when he isn't making deals and evading enemies on pirate ships. A $100 tip is awfully generous. We wonder if he tips this well every time!
Mariah Carey
It's no secret that Mariah Carey is a diva. In fact, she basically made her reputation around two key factors: having a fantastic singing voice and being something of a diva. While we're grateful to her for hit songs like All I Want For Christmas is You, it doesn't excuse bad behavior.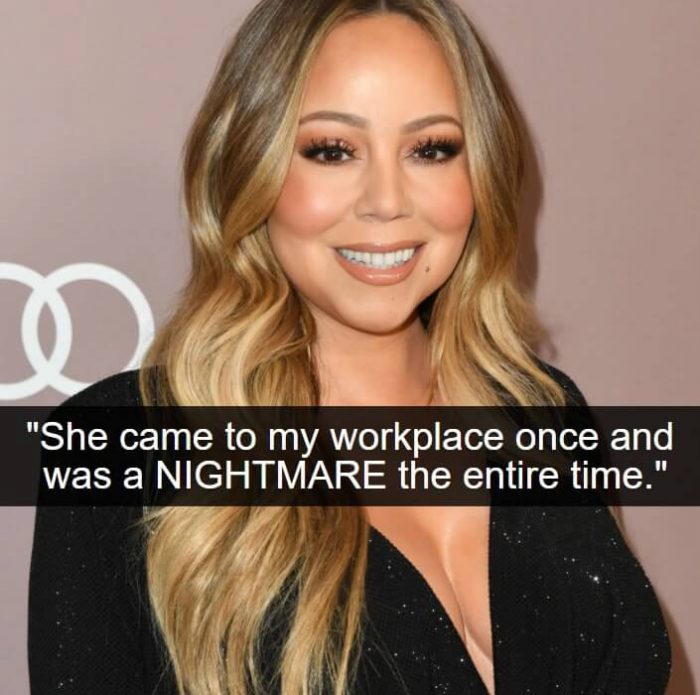 She was described as being a "nightmare" at this person's palace of work. We don't know what she said exactly but it must have been bad to be described in this way.
Chevy Chase
Chevy Chase doesn't have a very good reputation among his co-stars, fans, and crew members, so we can't say we're too surprised at this interaction. Not only does nobody have good things to say about him, but he seems to like it that way.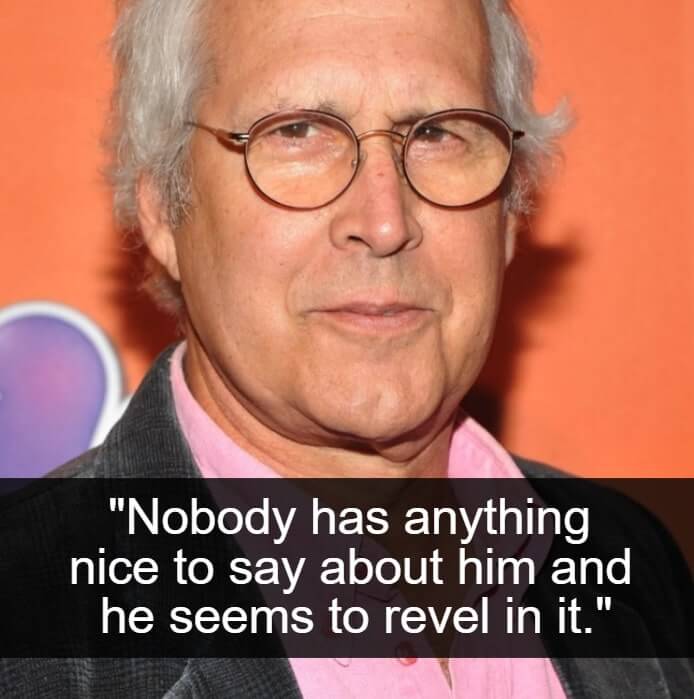 If you don't care about your reputation or you like the fact that people don't seem to have good things to say about you, you're probably not the kind of person most people want to be around.
Jennifer Lopez
Why do celebrities seem to have such a difficult time being nice to waiters and waitresses? Working in the food industry is not easy and they have to deal with all kinds of rude people on the daily.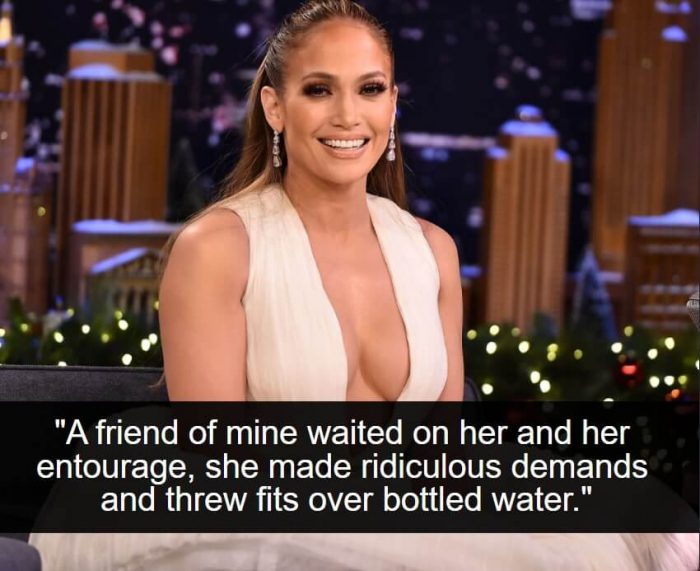 So, they certainly don't need someone like Jennifer Lopez rolling in with attitude on a busy shift. I guess bottled water wasn't good enough for her because she threw a total fit in front of everyone in the restaurant.
Shia LeBouf
Shia is an eccentric character that's played in different movies from Holes to Transformers. He's no stranger to controversy but this harsh interaction still surprises us! Being rude to children is really where we can all agree to draw the line, right?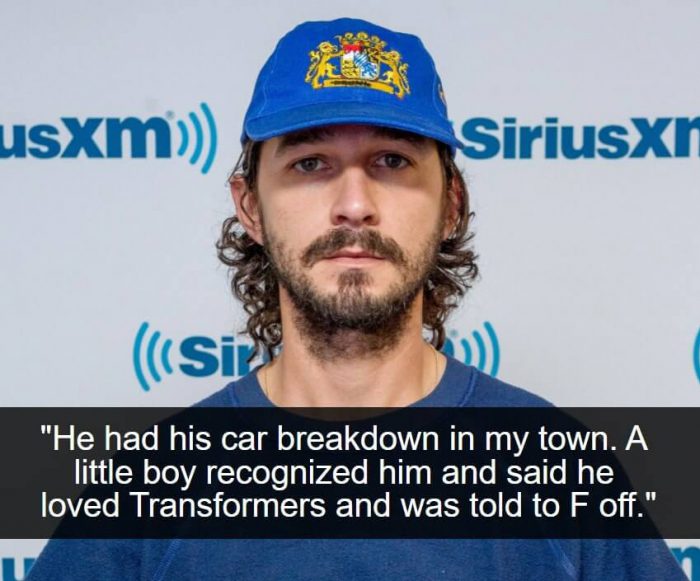 This poor little boy just wanted to meet the man that plays in his favorite movie and he was met with an "F off"! Imagine saying that to a kid. We understand things get said in the heat of frustration but there's no excuse for behavior like this.
Shaquille O'Neal
While he may look intimidating because of his sheer size, Shaq has a reputation for being a super kind and genuine man. There have been more than one story shared about his kind encounters with others.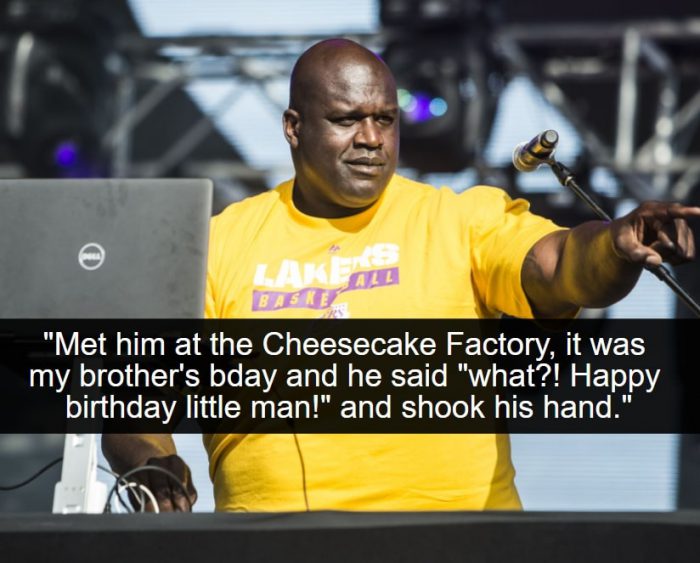 If this kid was into basketball, Shaq probably made his whole day by giving him a high-five. He'll certainly never forget that trip to the Cheesecake Factory!
Andy Dick
The comedian, actor, and producer is definitely a controversial character. As a comedian, he is known for being vulgar and has even been arrested in the past. So, we're not shocked that someone had a negative experience when they met him.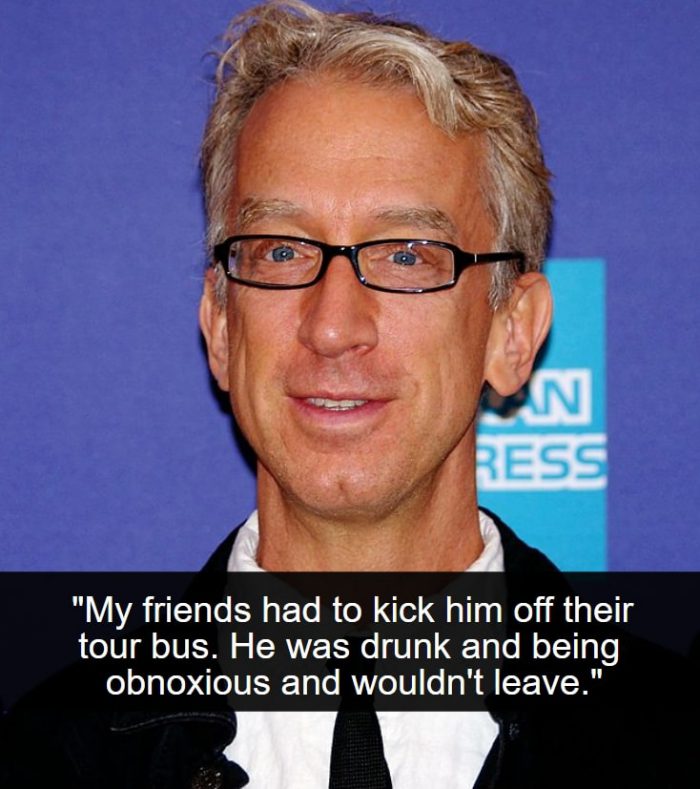 He's not very thoughtful about those around him and was kicked off a tour bus as a result. You're not going to end up with many friends at the end of the day if you treat those around you poorly. He might have to learn this lesson the hard way. Pro tip: Don't invite Andy Dick on your tour bus!
Harrison Ford
The man who famously played Han Solo in Star Wars is known for his cool, calm, and collected tough guy persona. It sounds like he carries this persona off-screen and into his personal life as well.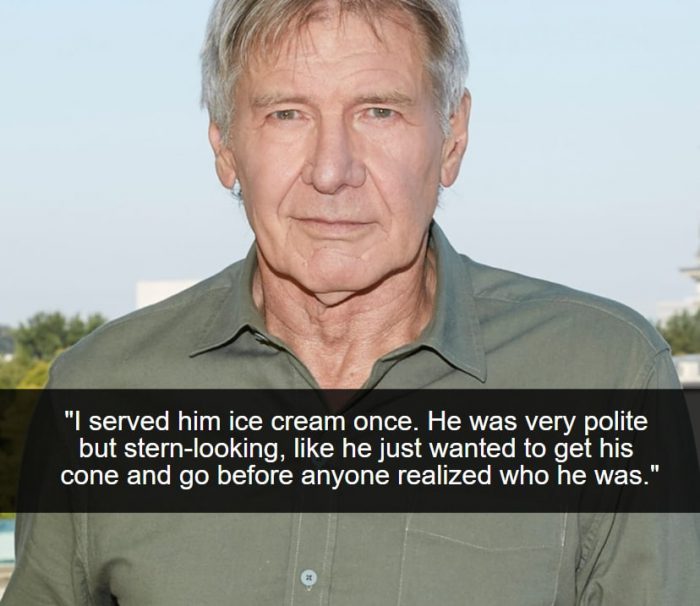 This is how you keep a low profile without hurting anyone's feelings. Some of the other people on this list should take notes. He was polite but quiet, because he didn't want his evening to be disturbed. Fair enough!
Robin Williams
The late Robin Williams was arguably one of the most impressive comedians of all time. His roles in Mrs. Doubtfire, Dead Poets Society, and Good Will Hunting made us laugh and cry! Not to mention his incredible job as the voice of the Genie in Aladdin.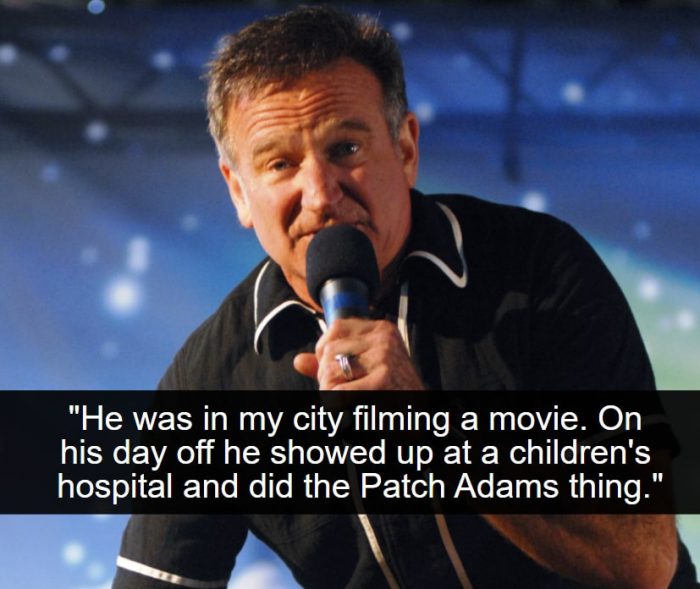 For those reasons, we are thrilled to hear that this particular person had a very positive experience with the man before he passed away. If you spend your day off at the children's hospital, you're good in our books!
Kate Bosworth
Why is it that sometimes the people with the most money are the absolutely cheapest? Kate Bosworth isn't the first celebrity who didn't tip and we can't understand it!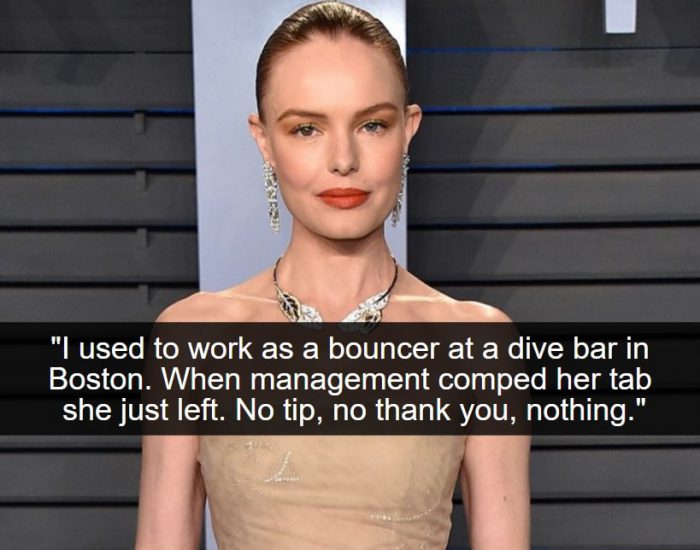 It was kind of the management of the restaurant to comp her tab, but then to leave without tipping is absolutely unacceptable. And to leave without so much as a "thank you" is downright disrespectful.
Pink
When she isn't flying over crowds of screaming fans singing for the masses, Pink is being down to earth. We love that she was not only willing to hang with some strangers, but wanted to join them for a drink!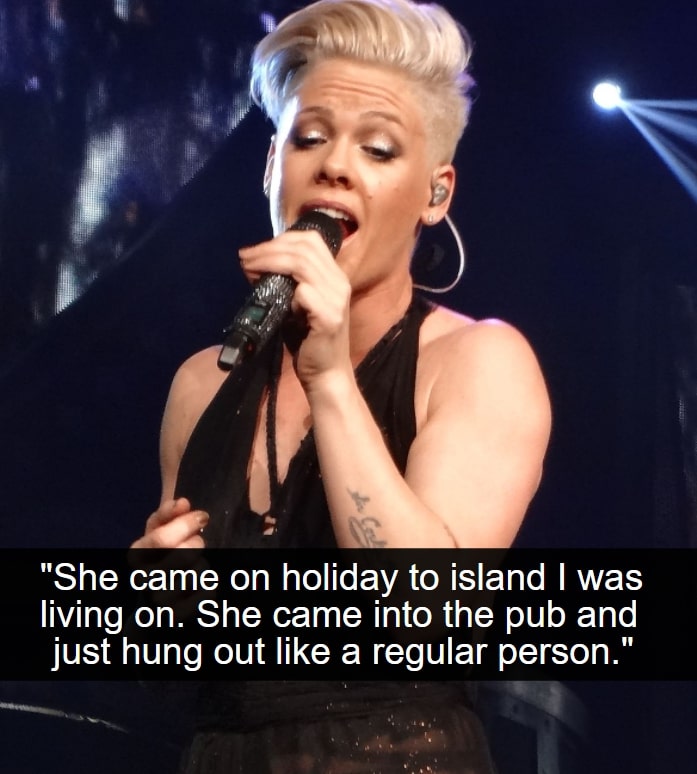 It's heartwarming to see celebrities interact with us "normal people" because it reminds us that they're just like us. And it makes it clear that she doesn't think she's any better than anyone else.
Rachael Ray
We must admit that this one surprised us. Who would have thought that Rachael Ray would be on a list somewhere under "rudest celebrities"? The celebrity chef seems so kind on television, but we know you can't always trust what you see on T.V.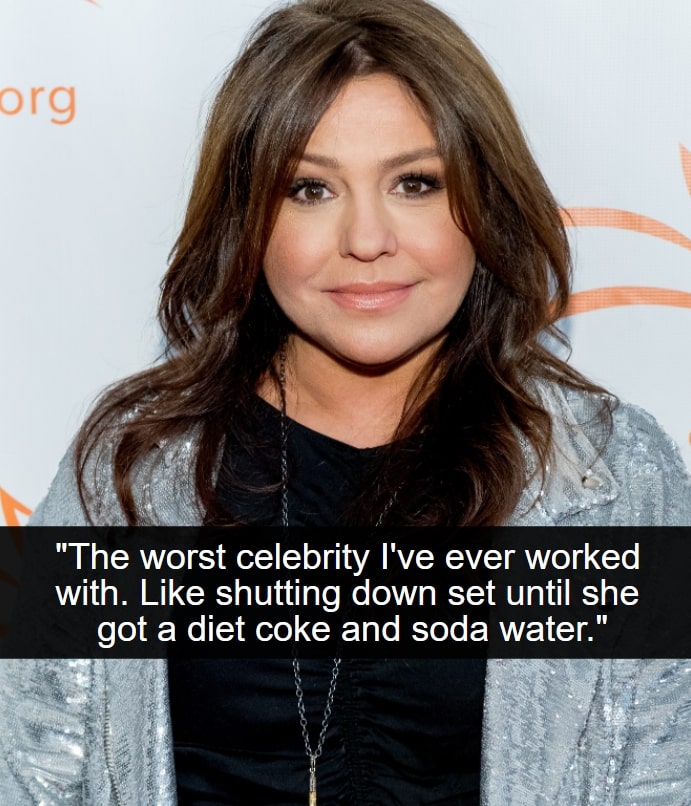 This kind of diva behavior will make word about your reputation travel fast. Demanding things like diet coke and shutting down the set when you don't get what you want will not make you friends.
Nicolas Cage
Nicolas Cage is one of those people that you don't really know what  to expect. He seems like an interesting man and has played in tons of roles we know and love. Namely, he starred in the classic National Treasure.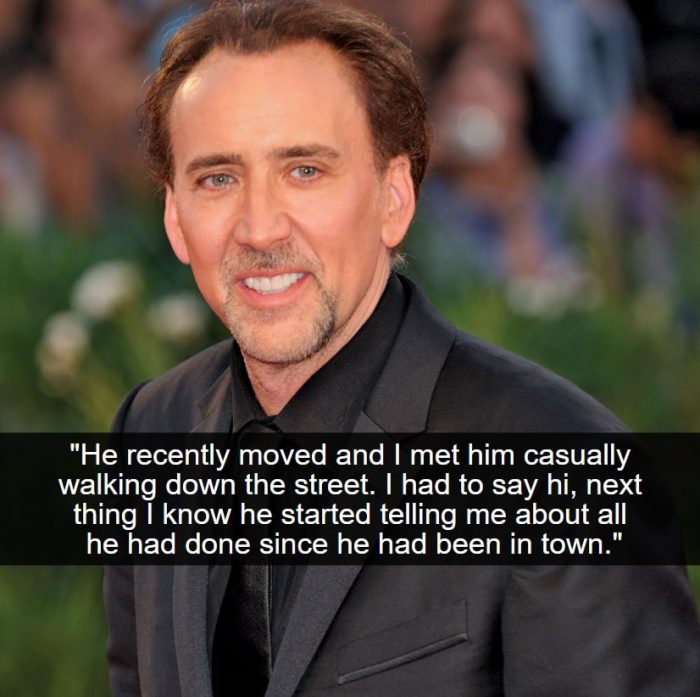 It looks like when the actor isn't busy plotting to steal the Declaration of Independence, he is out chatting it up with the rest of us.
Jack Black
This person described Jack Black as "the nicest celebrity they had ever met". What a  compliment! With an endorsement like that we wish we could meet the man!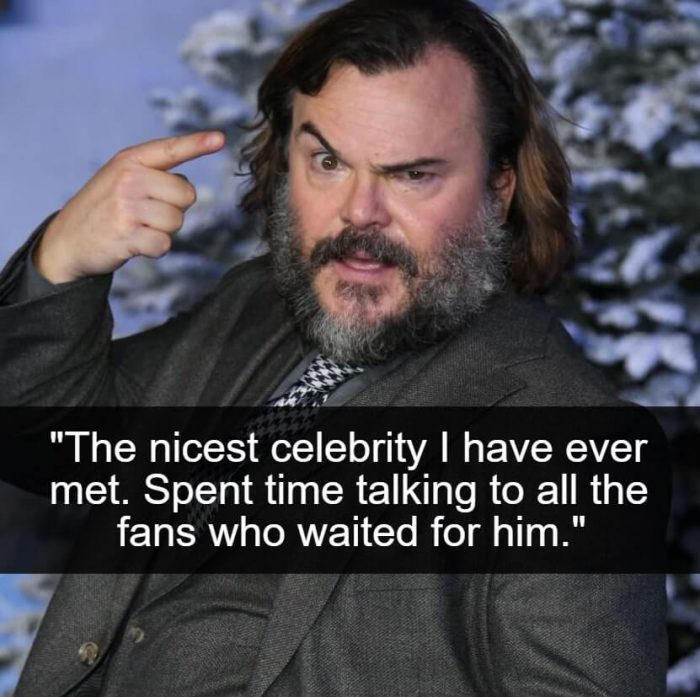 Jack Black strikes us as someone who wants to make everyone around them smile and we're sure he often accomplished this with his great sense of humor.