Paraglider Spots a Woman in a Dire Situation and Rushes to Save Her in a Race Against the Clock
As the sun rose over the Florida sky, Cristiano Piquet took to the skies on his paramotor. He was ready for a leisurely flight above the picturesque terrain. But little did he know, fate had other plans.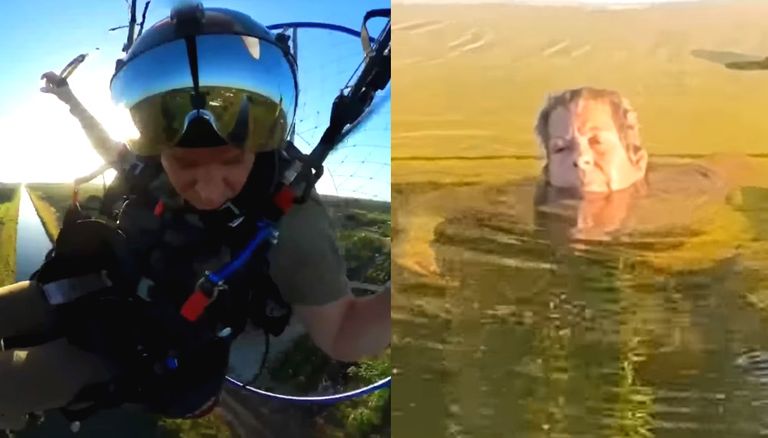 As he soared above the earth, a cry for help reached his ears. A woman was trapped in a nearby canal and was desperately in need of assistance. Without hesitation, Cristiano guided his paramotor towards her. He was ready to risk his own safety to save a stranger. But as he descended, he realized the danger was greater than he had imagined.
Who Is Cristiano?
Cristiano is a resident of Miami, Florida. He is a man who likes adventure and so has never shied away from intense experiences, whether it be paragliding high above the earth or battling opponents on the mat during Brazilian Jiu-Jitsu.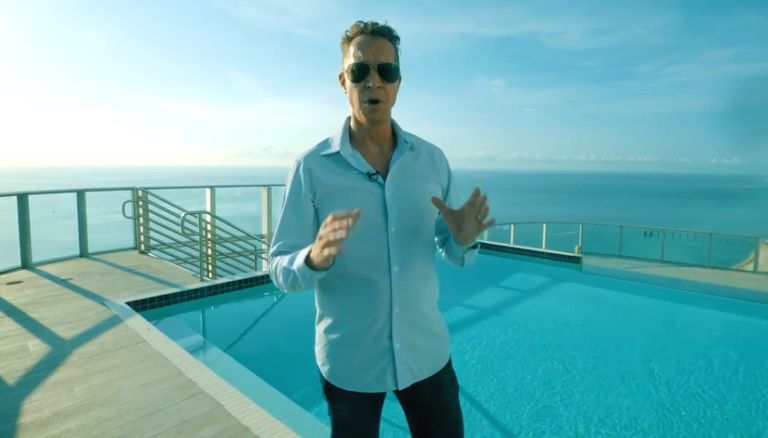 The thrill of speed also runs in his veins because he races cars on weekends. He also competes in grueling triathlons. But it wasn't always this way. There was a time when he was content to live a sedentary life, until one day, something sparked within him, and he embraced the thrill-seeking lifestyle that defines him today.
The Moment That Changed His Mindset
Cristiano's life was forever changed by a single, fateful decision. For years, he had been too scared to try skydiving, despite the encouragement of friends and family. But one day, he decided to face his fear.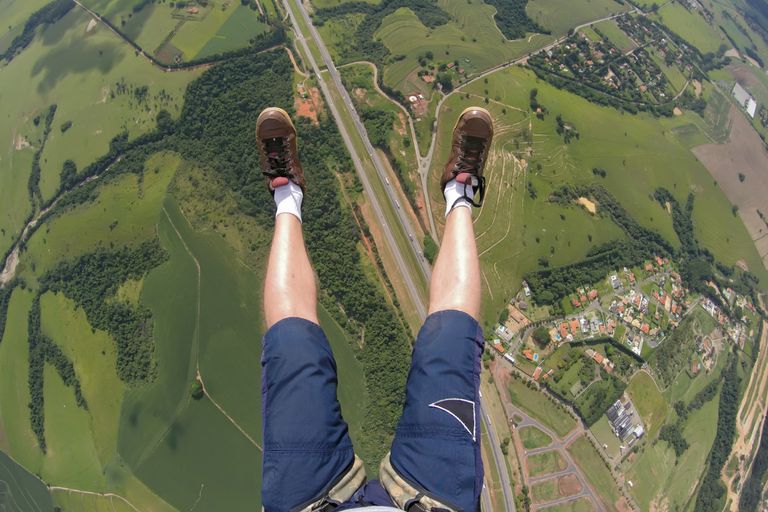 As he landed on solid ground after his first jump, he saw that the instructor quickly disconnected from him and got ready for the next jump. Cristiano thought the instructor must have done it over 30 times a day. That moment reminded him that fear is just a state of mind. He then realized he would never let fear hold him back again.
There Is Nothing To Fear
In an interview with Forbes magazine in September 2022, Cristiano expressed his conviction as he reflected on that life-changing moment. He described how he looked at his instructor while realizing that he had been so afraid of things that were actually small obstacles.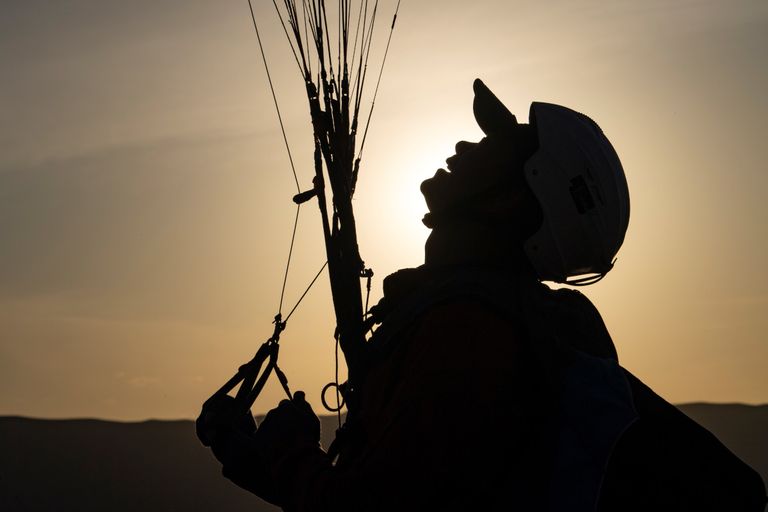 He was forced to ask himself what else he was missing in life because of his unfounded fears. The answer came as he decided not to allow fear to stop him from pursuing things that could have a positive impact on people's lives.
Applying His Fearlessness In Business
With the fire of triumph burning within him, Cristiano set out to conquer new heights. He set his sights on the world of business. He applied the same fearless mindset that had served him so well in his thrill-seeking pursuits to his company, Piquet Realty.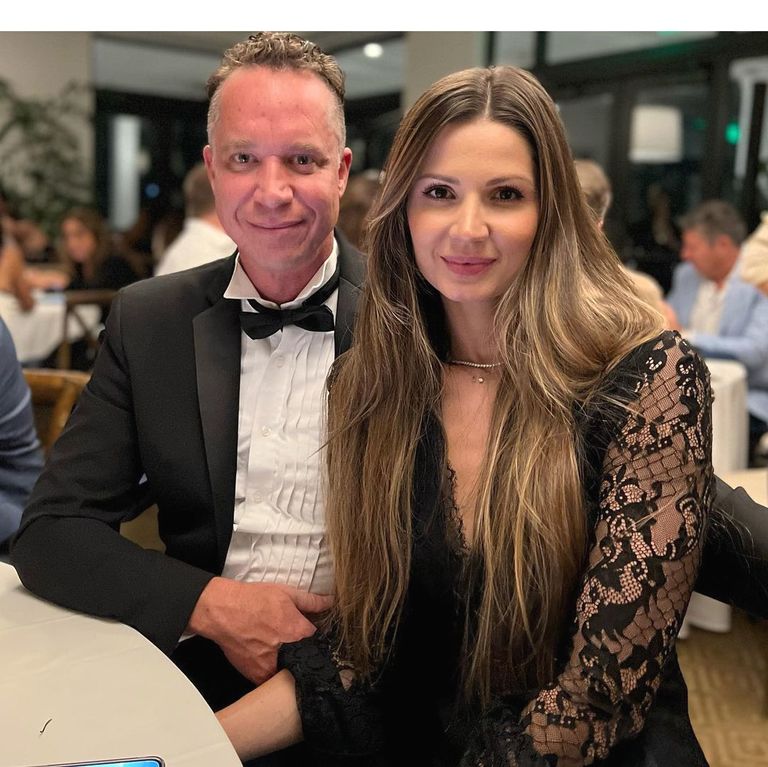 The results were nothing short of extraordinary. Over the last 17 years, his company earned numerous honors and accolades. His business also raked in millions of dollars in income. Cristiano's unwavering determination and refusal to be held back by fear made him a success.
The Value Of Extreme Sports
Cristiano further explained to Forbes magazine that he credits his business success to the lessons he learned from doing extreme sports. The act of jumping out of a plane taught him to be fearless.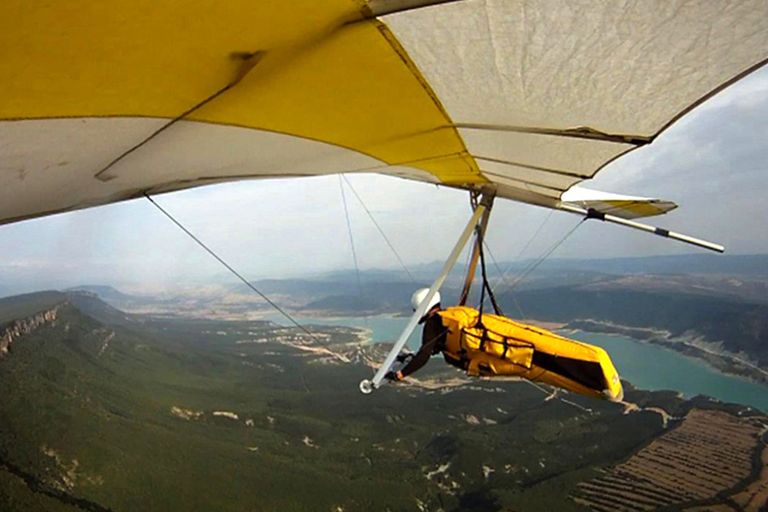 Though the stakes in business may be high, they are nothing compared to the risks of hurtling toward the earth at breakneck speeds. Since he felt he had stared death in the face, everything else pales in comparison. Such a mindset proved vital during a paragliding session in October 2022. 
Paragliding For Work Purposes
As the sun beat down on Homestead, Florida, Cristiano and his companion set out on a mission. They weren't just out for a leisurely flight on their paramotors–Cristiano had a higher purpose in mind.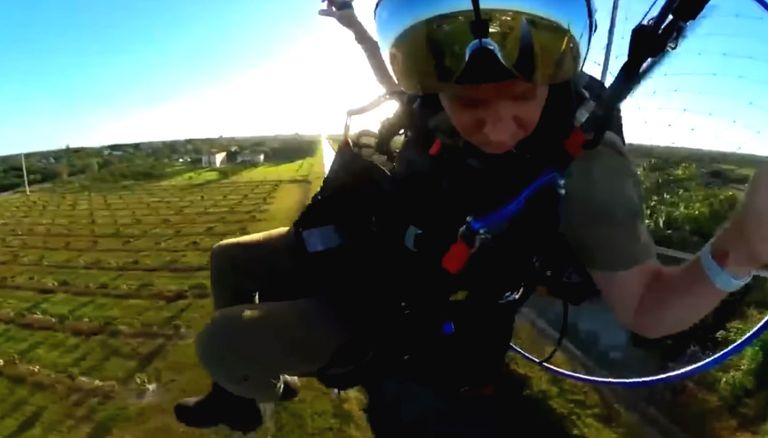 As a successful realtor, he knew that getting a bird's-eye view of the area would give him a valuable advantage in the industry. He was actually using the paramotor not just for fun but for work. Little did he know that fate had even greater plans for him as he soared above the earth.
A Sight To Behold
As Cristiano took to the skies in November 2022, he had a clear purpose in mind. In an interview with NBC News, he revealed that he flew in order to escape traffic as well as view a specific property along the route.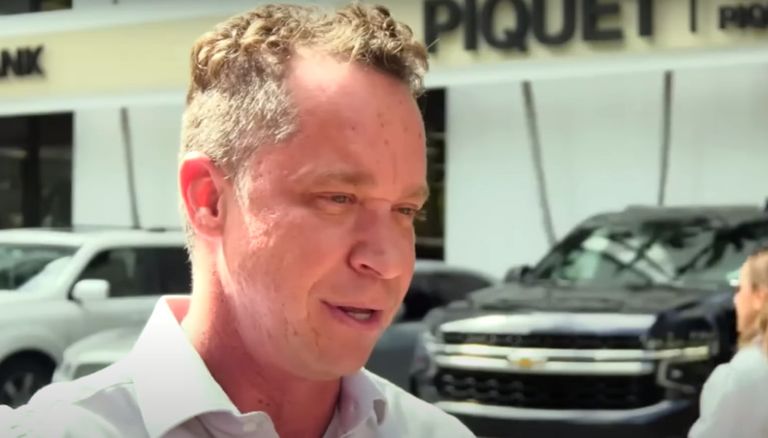 As he soared above the Florida terrain, a stretch of water below caught his unbridled attention. At that moment, he did not realize the upcoming situation would change his life in ways he would never imagine.
See You Later, Alligator
As he flew closer, Cristiano's eyes were drawn to a massive creature gliding through the waters below. An enormous alligator was swimming in the canal! With the adrenaline pumping through his veins, Cristiano brought his paramotor down for a closer look.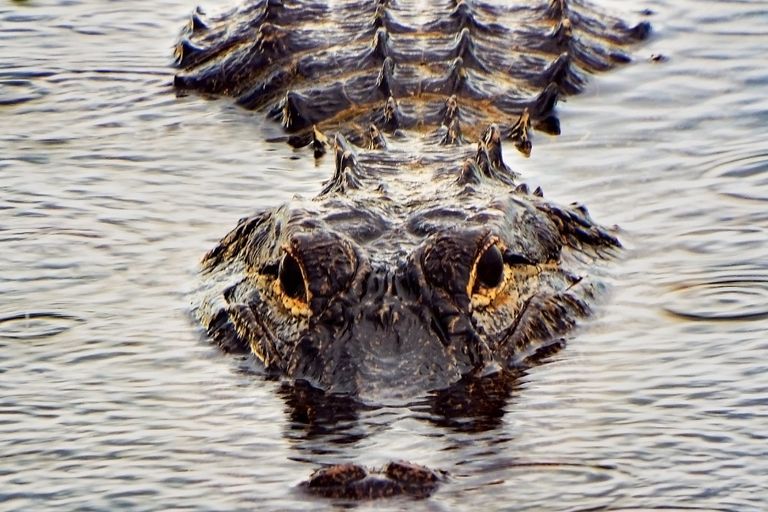 His heart was racing as he tried to position the camera mounted on his helmet. He couldn't resist the urge to capture the moment. After all, it's not every day you get to see a live alligator in the wild.
A Dangerous And Unexpected Situation
As Cristiano dropped altitude for a closer look, he was horrified to see another figure come into view. It wasn't an alligator this time but a car that had somehow veered off the grassy path next to the water.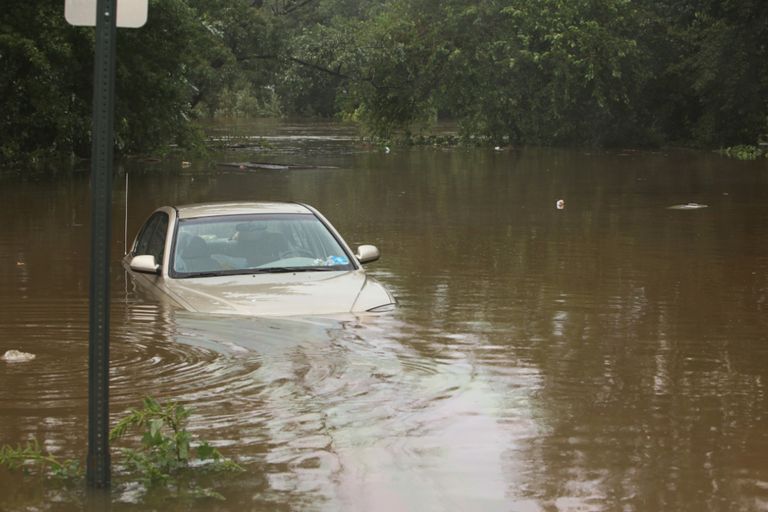 Inside, the driver was desperately clinging for her dear life. The reality of the situation hit Cristiano like a bolt of lightning. He knew that this woman was in grave danger and that every second counted. He had to act fast.
Time Was Running Out
As the woman lay clinging to the submerged vehicle deep in the canal, her fear and desperation were at an all-time high. With no one else in the area to come to her aid, she knew that her time was running out.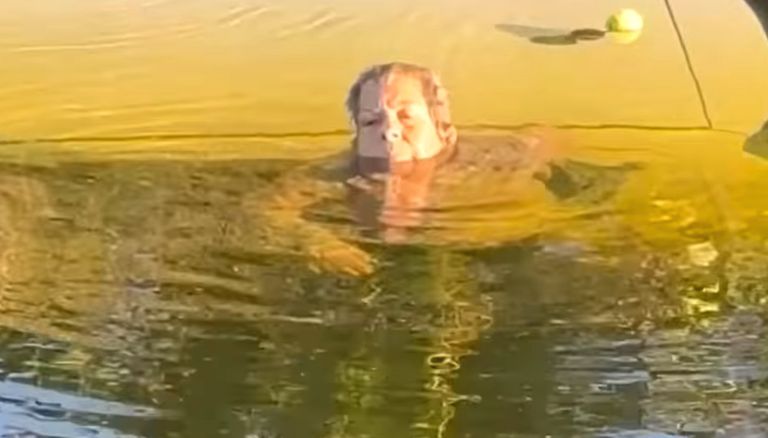 How long had she been trapped in the water before Cristiano noticed her from above? The seconds must have felt like hours, each one bringing her closer to her possible demise. And with a massive alligator lurking nearby, the situation couldn't have been more perilous. 
Shocking Statistics
With fear and determination in his heart, Cristiano knew he couldn't let the alligator claim another victim. The year 2022 had been a nightmare for Florida residents as the number of alligator attacks skyrocketed.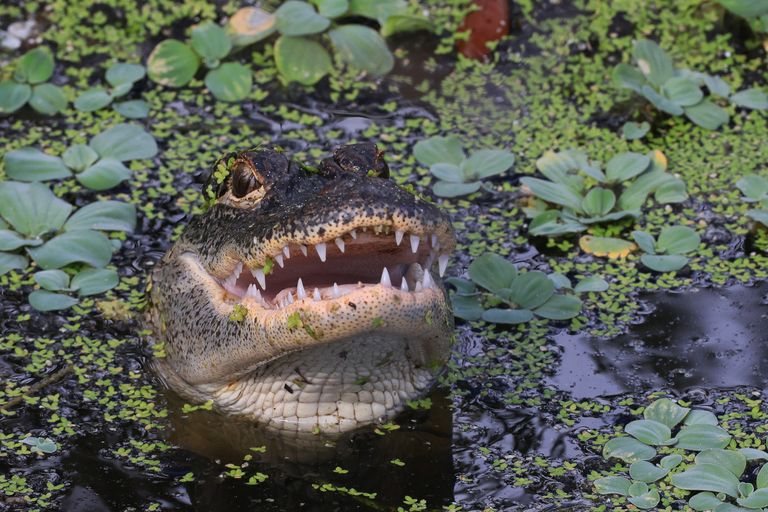 Sixteen incidents had already been reported to the Florida Fish & Wildlife Conservation Commission by July alone. This was a staggering number compared to the mere 21 incidents reported in the entirety of the previous year. Cristiano couldn't stand idly by and watch another person fall prey to a deadly predator. 
Tragic Alligator Attacks
The weight of the situation was heavy on Cristiano's mind as he thought about the tragic consequences of the recent alligator attacks. In May of 2022, a man lost his life while searching for frisbees. Plus, the month of July saw two alligators claim a woman as their victim.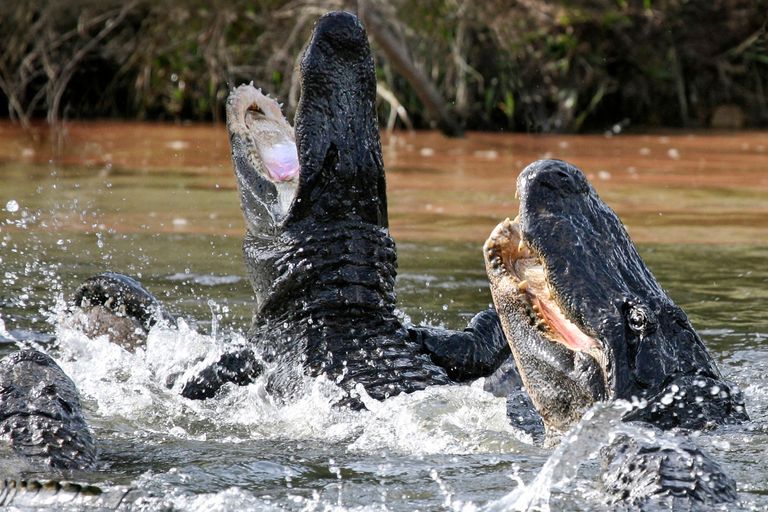 Even a young girl had been attacked, but thankfully she had managed to escape. No one knew what could be causing this sudden surge in attacks. Was it something in the water or the land that was driving these deadly predators to act so aggressively? 
Mothers Protecting Their Young
A July 2022 interview with an expert named Alex Link on NBC2 provided a clear explanation. Link was a reptile specialist, and he revealed that the recent upturn in alligator attacks could be attributed to the hatching of alligator eggs, as protective mothers were known to be more aggressive during this time.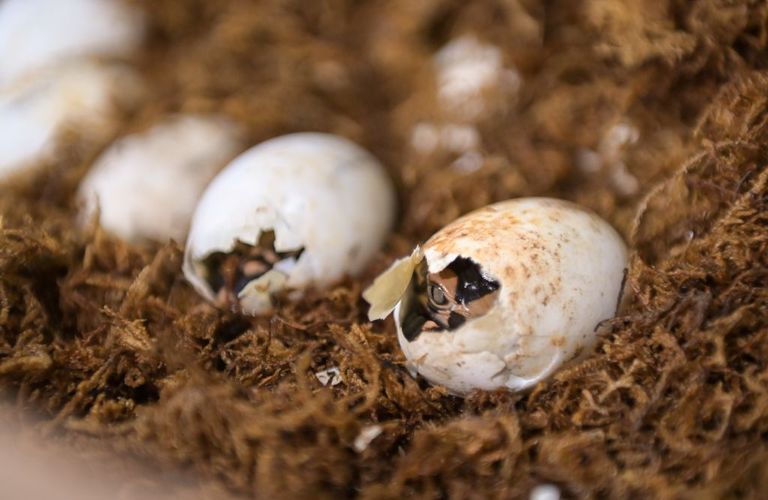 He also postulated that the construction of new properties in Florida could have played a role as it displaced the alligators from their natural habitat, causing them to venture into unfamiliar territory. And as a result, puts residents at risk. 
Alligators Stay Away From People
Link further explained that alligators seen on front porches and people's lanais or swimming pools are due to people encroaching on their natural habitat. These animals have always been in these areas–long before pools and porches were there.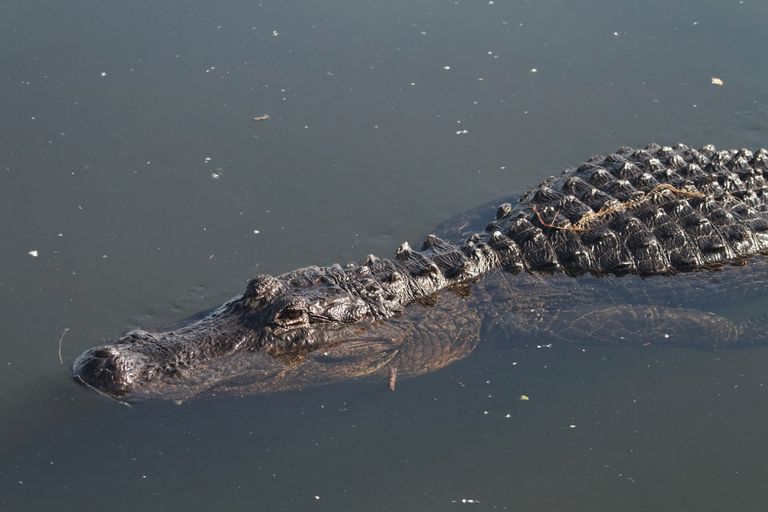 It was a clear indication that their habitat was being disturbed. But at the same time, the expert was adamant that alligators generally didn't want to be close to humans. They were much more comfortable keeping their distance in the wild. 
Alligators Don't Like To Attack Humans
With the rising number of alligator attacks in Florida, it was hard to believe that these reptiles weren't hunting humans for food. However, Link reiterated that alligators generally dislike humans as their preferred food source.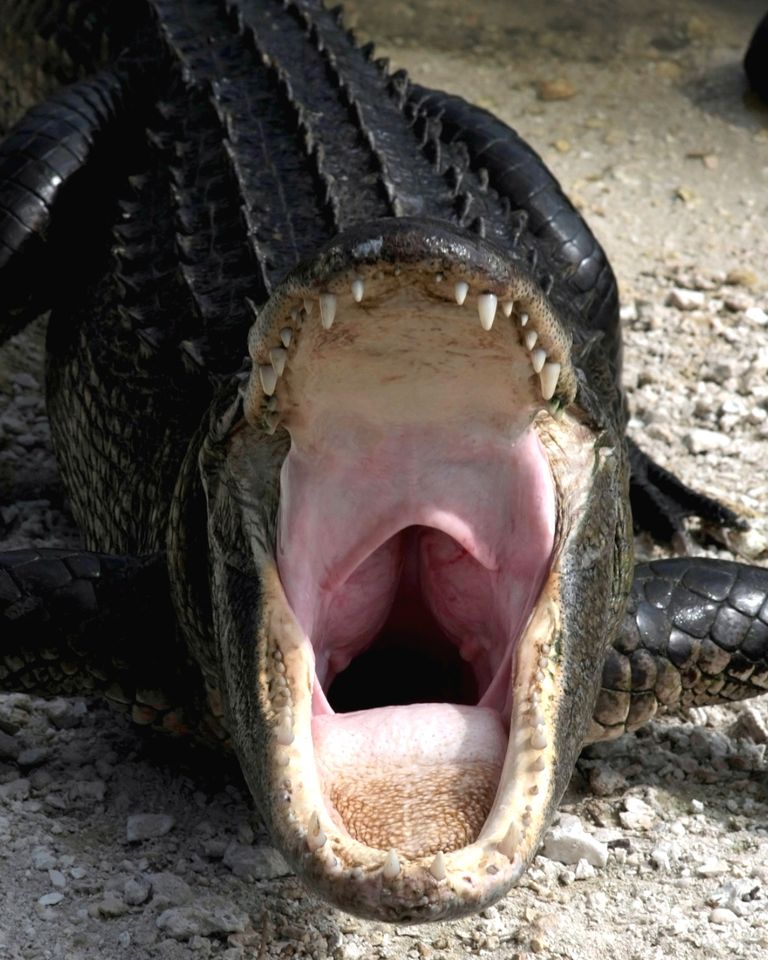 He went on to add, "Our salt levels are actually pretty high for what the alligator prefers." Thus, any attack or injury caused by these creatures usually results in having an arm or leg in their mouth or any such human body part spit up in different places.
How To Escape An Alligator Attack
Link offered straightforward advice in case an alligator appears to be readying itself for an attack–simply sprint away as quickly as possible. The expert also added that alligators generally don't have a tendency to pursue things out of the water.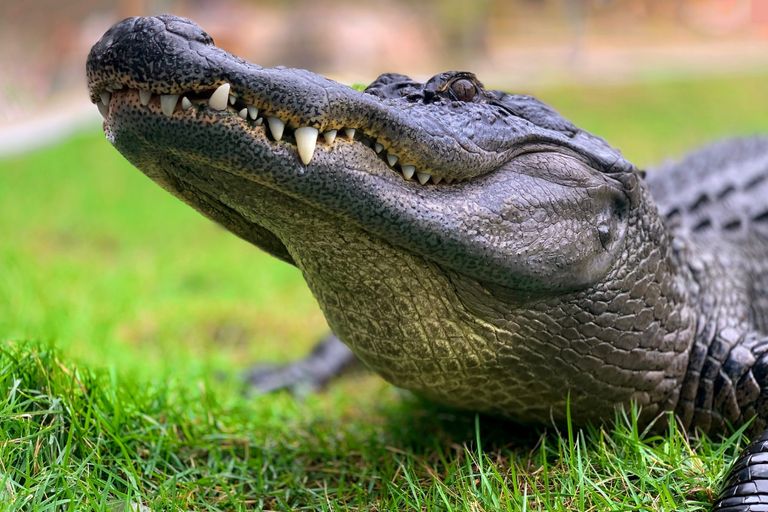 However, this strategy might not work on the woman in Homestead who was about to fall victim to an alligator. Cristiano knew that he had to act fast and make sure that no more lives were lost to these deadly creatures.
The Next Best Thing To Do
As the woman struggled to stay afloat, the clock was ticking. Her fate was hanging in the balance. Running away was not an option, so she had to rely on the hope that someone would step up to assist her.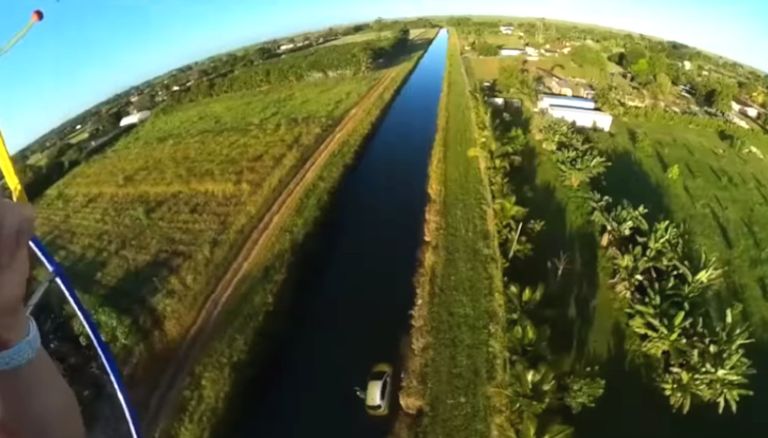 As fate would have it, Cristiano was more than willing to come to her aid. But before he could help, he had to face a significant challenge. The surroundings were treacherous, and he didn't have a safe place to bring the paramotor down. 
Problematic Landing 
Cristiano refused to give up. He felt it was his mission to save the woman. Surely, he was not going to let anything stop him. He told NBC News that he felt God advised him to land in order to save the woman's life.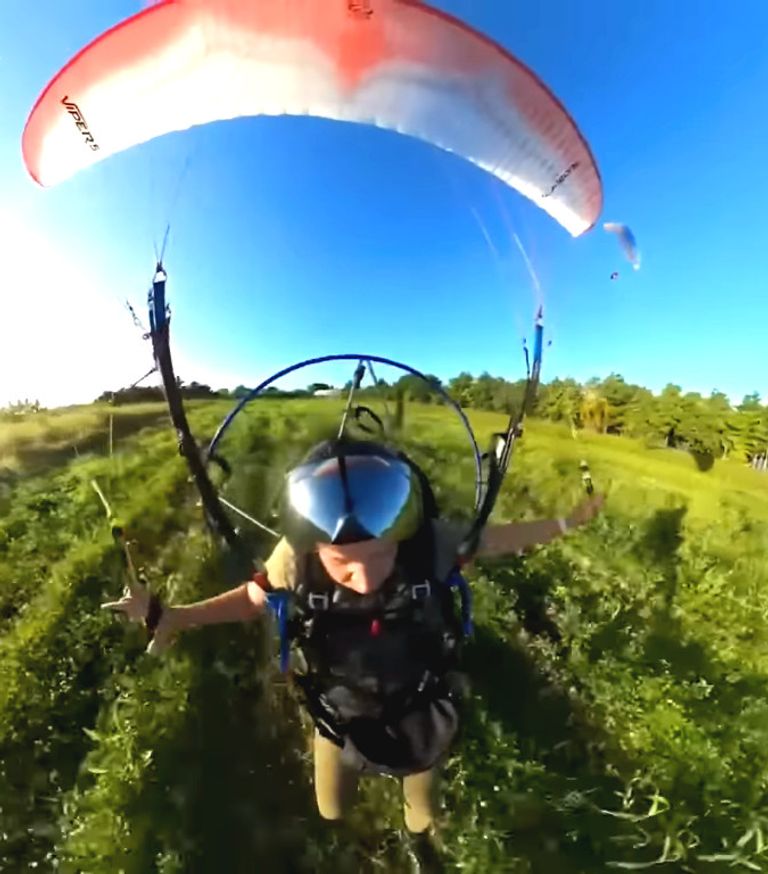 Though Cristiano landed between power lines and uneven terrain, he remained calm. Despite the utterly problematic landing situation, he was steadfast and determined. He knew one life was at stake, and he was not going to let it slip away.
Not Close Enough
Cristiano's video footage captured the dramatic moment when he safely touched down and detached himself from his flying equipment. It shows the realtor sprinting towards the canal towards the submerged car. 
But as he reached the edge of the canal, he realized that the car was too far away. He was unable to reach out to pull the woman to safety. The presence of the alligator lurking nearby made the situation even more perilous.
Desperate Times, Desperate Measures
As Cristiano called out to the woman, she turned her attention to him while desperately clinging to the roof of her car.  Her cries were captured by his GoPro, and she was heard shouting, "Oh my God! I fell with my car in here!"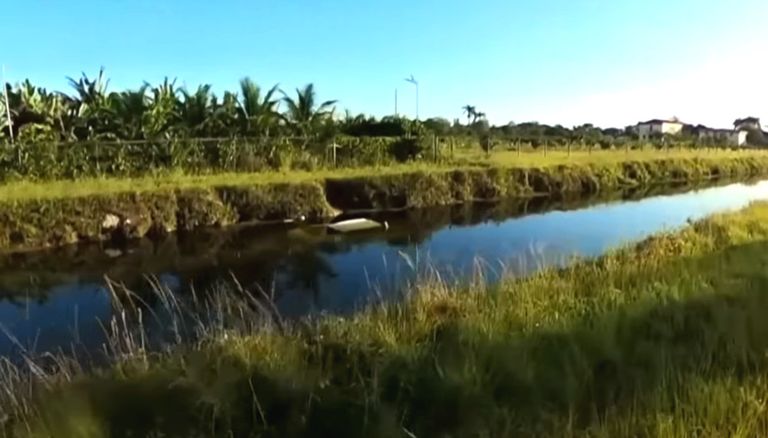 The panic in her voice was clear for all to hear. The situation seemed hopeless. The woman was trapped in the submerged car with an alligator close by. But Cristiano refused to give up. The loud back-and-forth in the canal led to a stroke of good fortune and provided a glimmer of hope in the dire situation.
Help Is On The Way
Fortunately, a local resident picked up on the commotion and quickly rushed to the scene. All was not lost, and fortune finally smiled upon the woman as the local was actually on her side of the canal. But the question remained, how was he going to get her out of the water?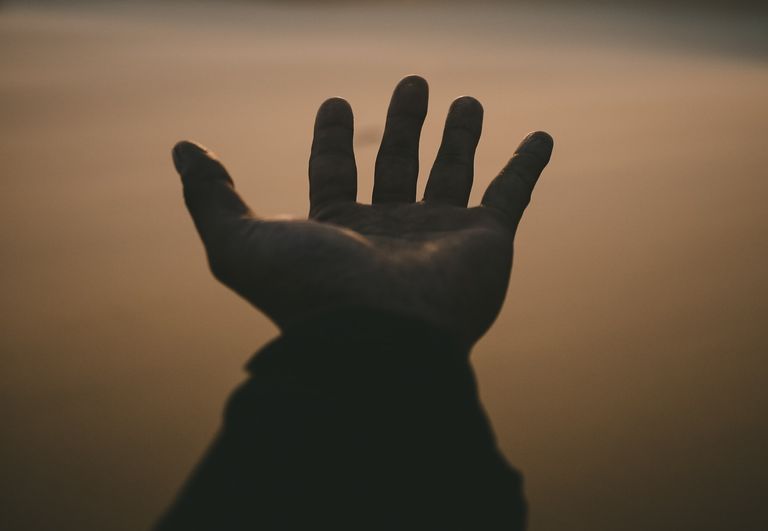 It was not an easy task as he had no tools or equipment at his disposal. Time was of the essence. Every second counted as the woman's life hung in the balance. Cristiano watched on with bated breath, hoping that the resident would come up with a plan before it was too late.
Pulling Her To Safety
With determination in his eyes, the local resident quickly scoured the area and found a long piece of rope. He then carefully moved down the grassy bank, making sure he kept his eyes on the woman trapped in the submerged car. 
Cristiano lent words of support and advice from the other side while the woman reached out and grabbed hold of the rope. As she lay on top of the car roof, the woman was finally dragged out of danger and to the safety of the canal bank.
Safe And Sound
When the woman was finally pulled to safety, she couldn't help but feel overwhelmed with emotion. She hugged her rescuer tightly. Cristiano and his friend cheered from the opposite bank, relieved that a tragedy had been averted. 
As soon as the woman was up on her feet, emergency services were contacted to transport her to the hospital. Her sunken car was also removed from the canal. It was a moment of triumph as a life was thankfully saved.
Caught On Video
Following the incident in October 2022, Cristiano shared his GoPro footage on Instagram. The footage had shots of the local fire brigade that arrived at the scene. It also included Cristiano expressing his thoughts to his friend.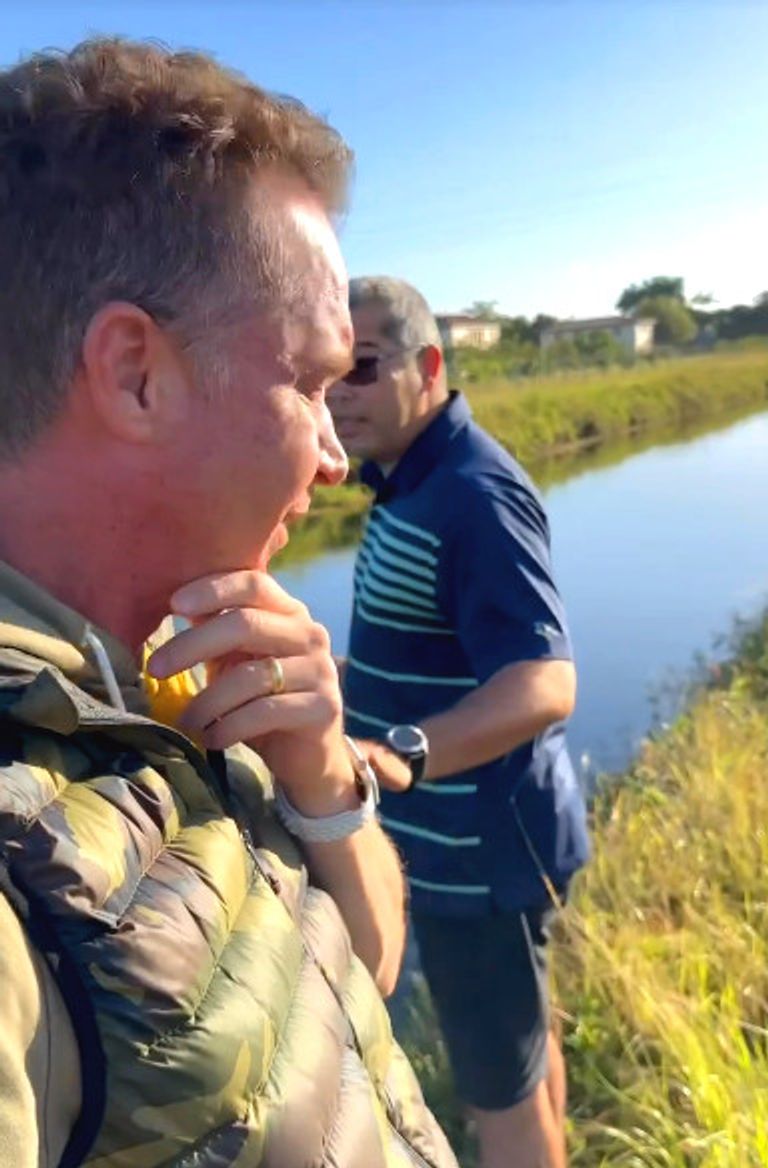 In the footage, he was heard saying, "Hey, we pretty much saved this lady's life today. Oh my God." Indeed, a woman's life had been saved due to Cristiano's quick thinking and courage. It was an unforgettable experience for Cristiano, one that he will cherish forever.
Getting Nationwide Attention
After posting the video on his Instagram, Cristiano's heroic actions quickly caught the attention of national news stations. In November 2022, he was interviewed by FOX Weather. The Miami resident humbly said that anyone who was in his situation would also do the same.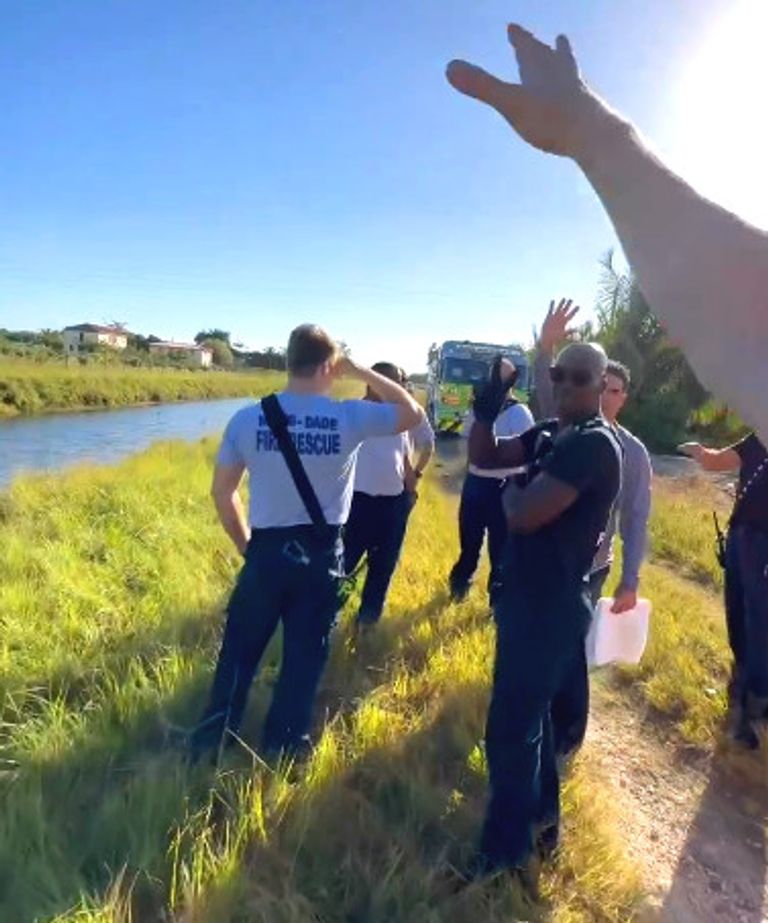 Cristiano stated he had to stop to help as anyone would. He added, "And I could not do anything different than that." Cristiano's selfless act of heroism was a reminder that in times of crisis, people come together to help one another. Though many hailed him as a hero, he felt it was just the right thing to do.
He Couldn't Not Help
According to Cristiano, he would find it difficult to live with himself if he didn't help someone who badly needed it. He added, "It didn't even cross my mind not to help." Thankfully, he was able to get to the woman first before the alligators did.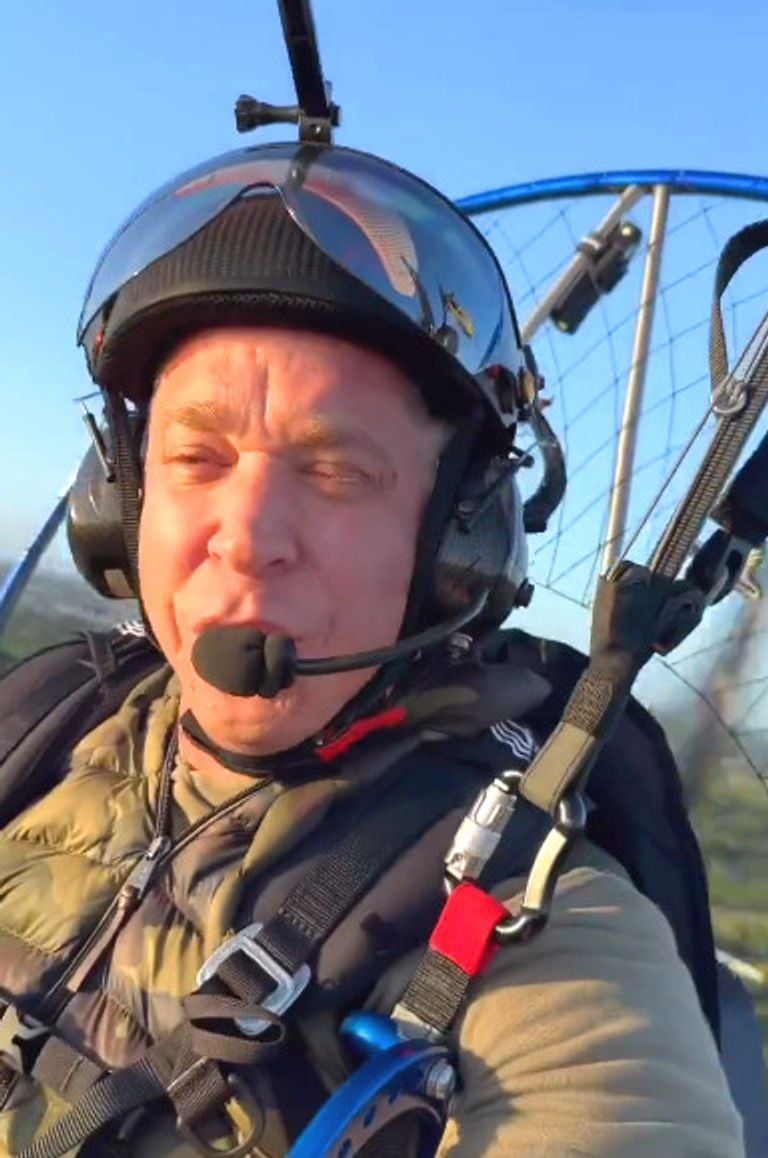 Cristiano's words were a reminder of the importance of human compassion. When NBC News posted the story on YouTube in November 2022, the clip received a significant response. Many praised Cristiano's quick thinking and courage. 
Public Opinion
At the time of writing, the video of Cristiano's heroic act had over 18,000 views on YouTube. It also generated numerous comments. People were moved by his selflessness. One user commented, "We need more people like this. Good people helping other people."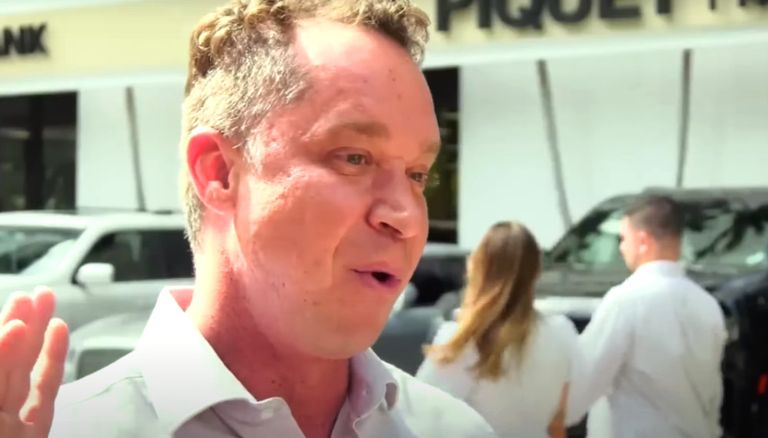 Another comment stood out as it highlighted just how crazy the circumstances were behind the woman's eventual rescue. Cristiano's actions not only saved a life but also reminded people of the importance of helping others.
Tremendous Good Luck
An online user expressed amazement at the woman's luck. They could not wrap their brains around "how insanely lucky" the woman was considering the "odds of having a random person just HAPPEN to be paragliding over that exact spot." Plus, a man having the courage to land in a dangerous area just to offer help was a one-in-a-million chance of ever happening.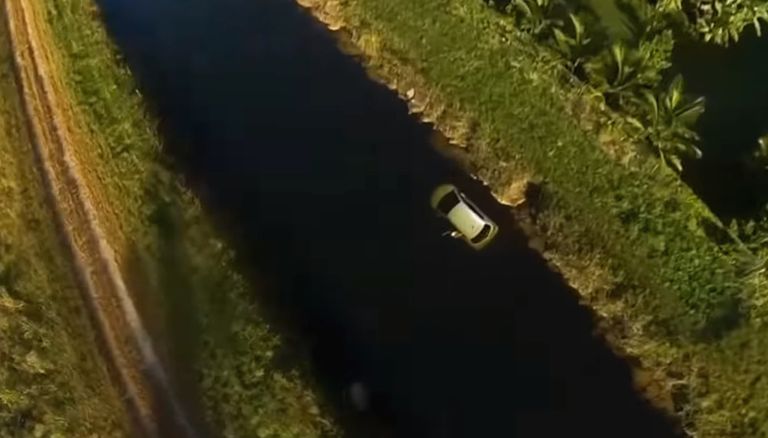 The comment highlighted the incredible odds of Cristiano being in the right place at the right time. It was a reminder that fate sometimes steps in and puts the perfect person in exactly the proper place.
God Cares
As we bring the story of Cristiano's heroic actions to a close, it seems fitting to leave the final words to him. Reflecting on the incident in his interview with NBC News, Cristiano said, "God cares."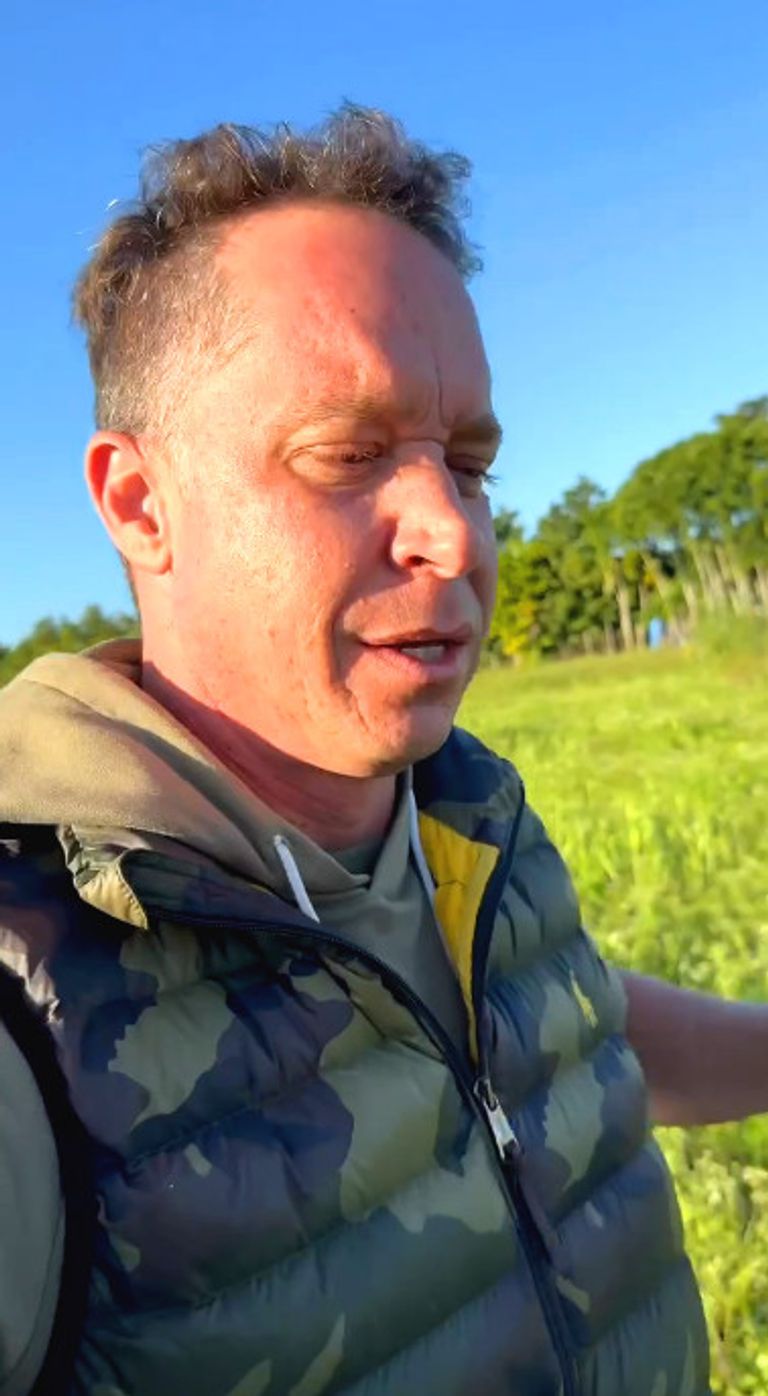 He explained that God was taking care of the woman as he was put on that exact route while paragliding in order to save a life. He emphasized that he could have easily flown elsewhere, but he managed to pass by the area and see the woman in danger. Cristiano believed the incident could even be likened to a miracle.