On-Screen Kisses That Stirred Up Drama For The Actors
Sometimes two actors have such remarkable on-screen chemistry that it makes you forget they're acting. When it comes time for a kiss, the couples smooch in a way that makes it seem like they're a real life couple. However, the on-screen appearance is usually far different from the off-screen reality.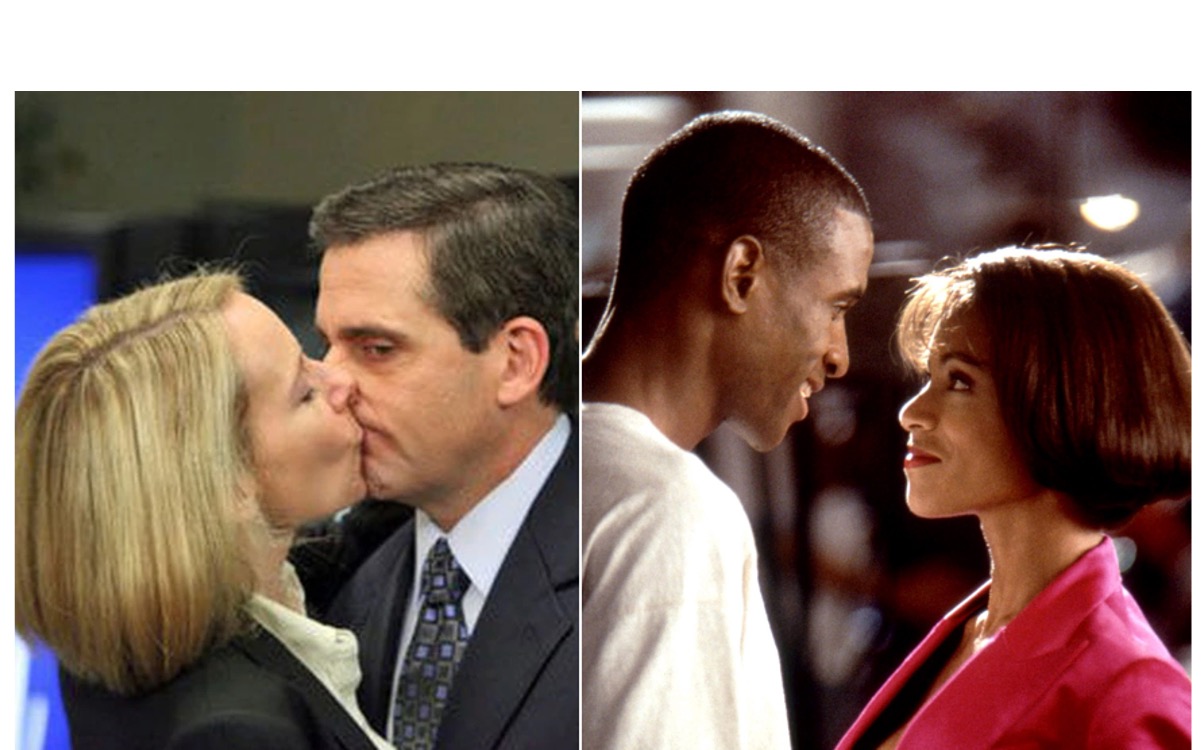 Everything isn't as it seems in the world of acting – that's why it's called acting. Talented actors do it well, but that doesn't mean they always enjoy it. Let's take a look at some on-screen kisses that were far from romantic.
Ryan Gosling and Rachel McAdams
The 2004 romance The Notebook was a big hit for Ryan Gosling and Rachel McAdams. Their on-screen chemistry had many fans rooting for them – and many others wishing they were them. However, their on-screen chemistry started with off-screen drama.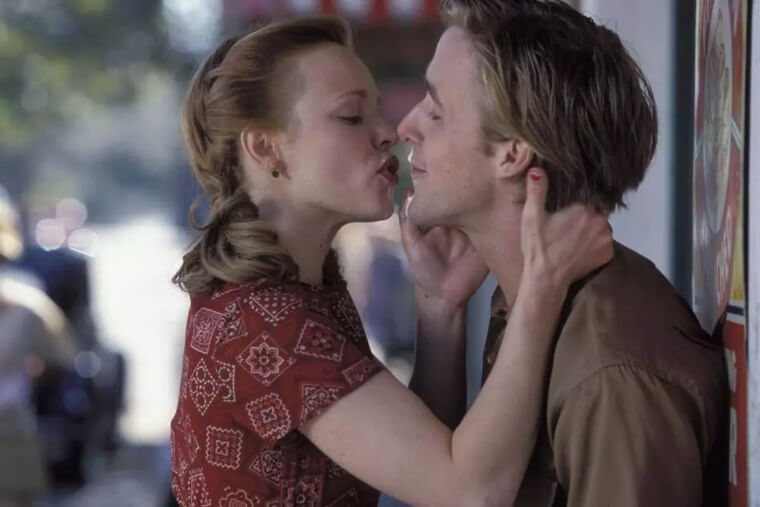 Initially, they hated working with each other. Their off-screen working relationship was so bad that Gosling requested that she be replaced because he couldn't stand being in the same room as her, never mind sharing a kiss with her. Later, they ended up dating for two years – go figure. 
Tupac and Janet Jackson
In the 1993 film, Poetic Justice, rapper Tupac Shakur and singer Janet Jackson teamed up for a romantic drama about the power of poetry. Although their on-screen chemistry was powerful, it didn't come without a bit of behind the scenes drama.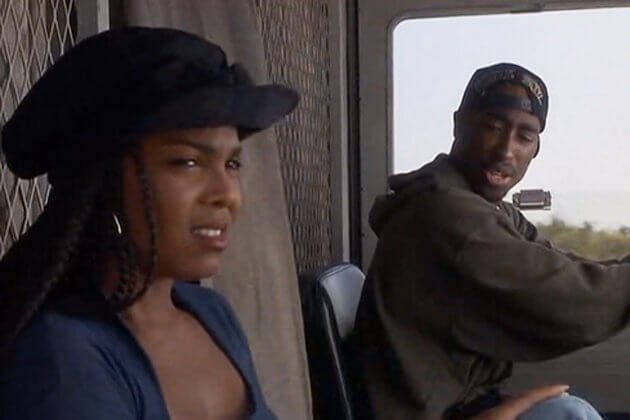 Jackson was reluctant to film a kissing scene. The party lifestyle that went along with being a famous rapper had Jackson concerned about AIDS – back then, it was unknown whether or not  AIDS could be transmitted through a kiss. They did end up kissing, but it wasn't that romantic. 
Julia Roberts and Denzel Washington
Julia Roberts and Denzel Washington starred in the 1993 thriller Pelican Brief. Their chemistry went quite well for most of the filming. However, when it came time for a kiss, everything changed. It wasn't because one was suspicious of the other's lifestyle or that they couldn't get along off-screen.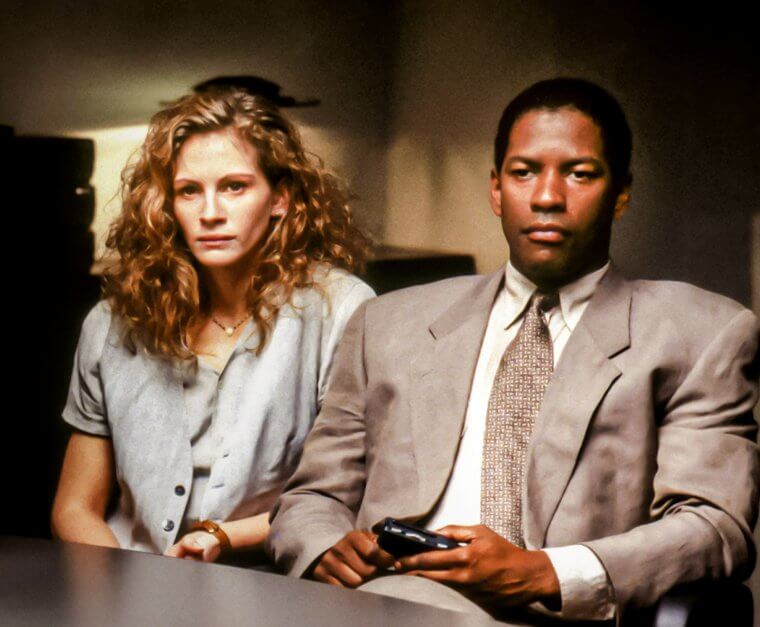 Instead, it was moral. Washington argued that Black women were undervalued in film. If he kissed Julia Roberts, a white woman, then fans would lose respect for him. Eventually, the kiss was cut from the final version.
Kirk Cameron and Erin Bethea
As we've seen above, actors are uncomfortable with kissing scenes for a whole variety of reasons. For some, it's medical. For others, it's moral. For Kirk Cameron, it's religious. As a deeply religious man, Cameron swore off kissing costars after his marriage.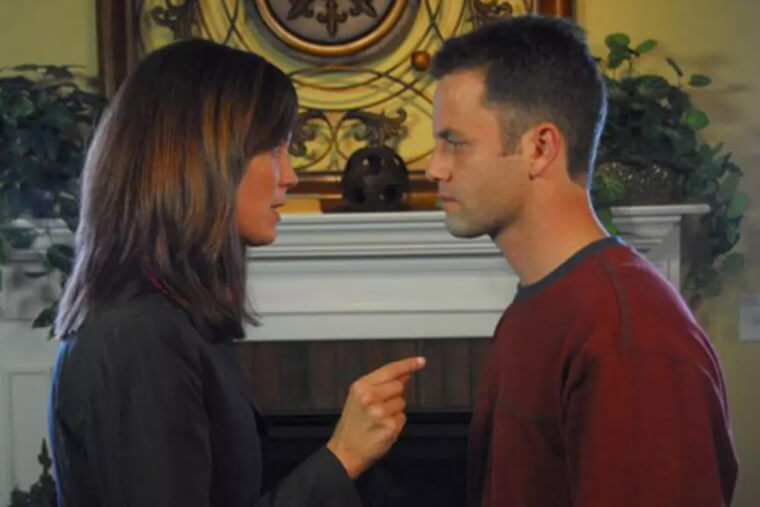 That presented a problem when it came time for a kissing scene in 2008's Fireproof. The director found a solution. Instead of kissing co-star Erin Bethea, they would dress up Chelsea Noble (Cameron's actual wife) as Bethea and shoot the scene in silhouette so nobody knew.
Indira Varma and Gemma Whelan
The eight seasons of HBO's Game of Thrones featured some pretty steamy scenes. Most of it was scripted, but some were spontaneous. For example, Yara Greyjoy (played by Gemma Whelan) and Ellaria Sand (played by Indira Varma) felt that a mutual kiss suited their characters.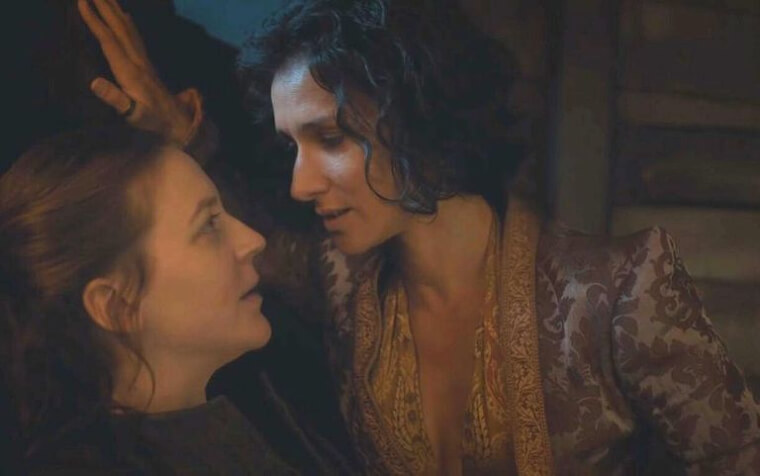 So, they went for it – with some hiccups. Unfortunately, Whelan got injured before filming the kiss, so a stun double was called in. Although the double was a pro at action scenes, she wasn't used to on-screen romance, so the kiss was a bit awkward.
Jada Pinkett Smith and Tommy Davidson
The filming of 1998's Woo nearly resulted in an off-screen fight between Tommy Davidson and Will Smith. The romantic comedy starred the extroverted Jada Pinkett Smith (Will Smith's wife) opposite the introverted (and nerdy) Tommy Davidson.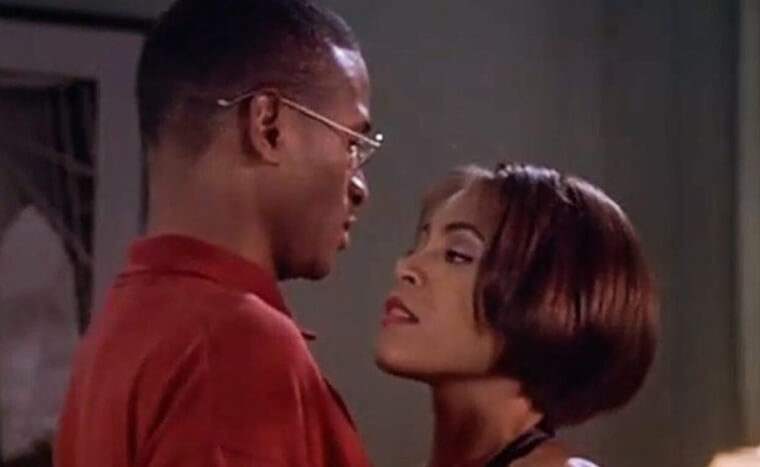 Towards the end of filming, both actors were setting up to do a dance scene. It went off-script as Davidson leaned in for a kiss. Jada was taken by surprise, and so was her husband Will – who happened to be on set for that particular day. 
Gerard Butler and Thandiwe Newton
In the 2008 action film RocknRolla, Gerard Butler is a Scottish mobster and Thandiwe Newton is his love interest. When it came time to express that love on-screen, however, things didn't go according to plan. On the day of the kiss, Butler came in with a cold.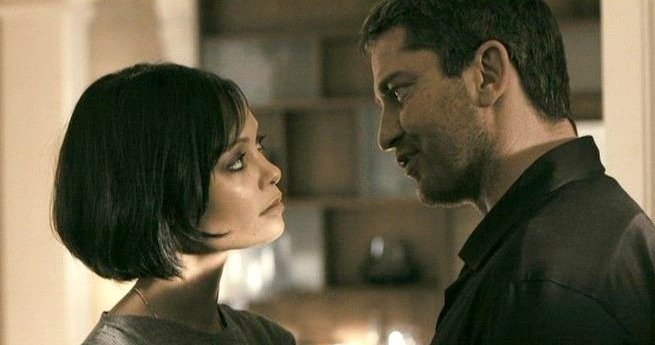 Thandiwe, not wanting to catch the cold herself, refused to go through with an outright kiss. Luckily, the director figured out a clever way to suggest a kiss without actually having one. It worked out, Thandiwe avoided a cold, and the film did well.
Nick Nolte and Julia Roberts
The 1994 film I Love Trouble is a romantic comedy starring Nick Nolte and Julia Roberts. Although their on-screen chemistry might have worked for audiences, the off-screen reality was far from romantic or light-hearted. They pretty much hated working with each other the entire time.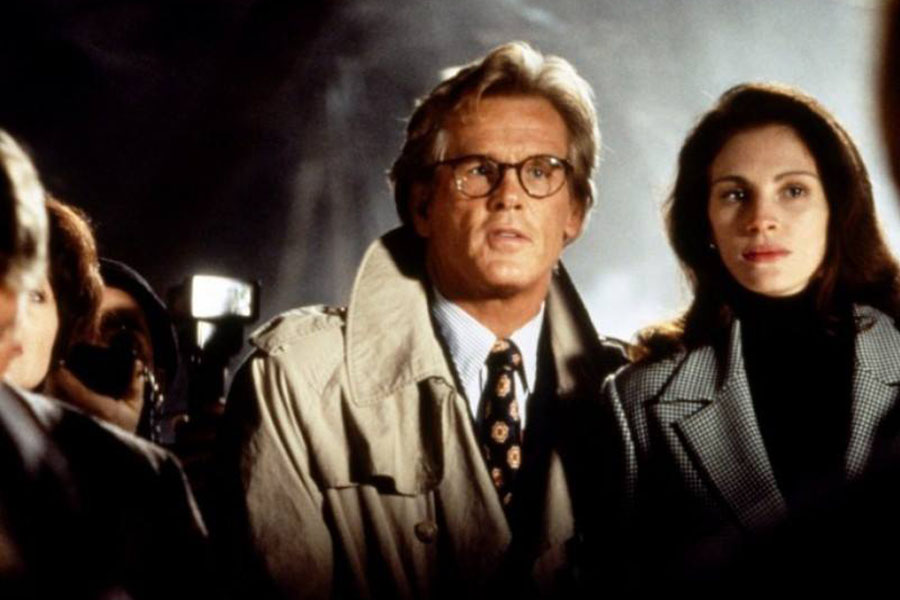 This made things uncomfortable and awkward for the crew. At one point, the actors refused to film together and this resulted in the crew using stand-ins. Somehow, however, they managed to act out a kiss – which they both, most likely, hated. 
Nina Dobrev and Ian Somerhalder
The TV series The Vampire Diaries began in 2009. During the main filming, Nina Dobrev played an orphan girl who fell in a love triangle with a good and a bad vampire. The bad vampire was played by Ian Somerhalder, who was dating Dobrev at the time.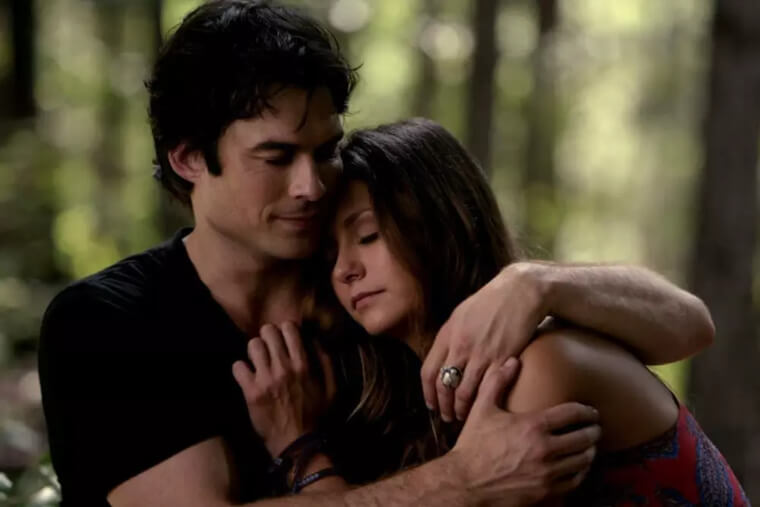 Around the middle of the series, Dobrev and Somerhalder called it quits. This, as you might imagine, made things pretty awkward – neither was comfortable filming kissing scenes. Audiences picked up on the lack of chemistry in the later seasons. 
Alyson Hannigan and Jason Segel
The TV series How I Met Your Mother was a huge hit during its 9-season run. One of the notable on-screen couples were Alyson Hannigan and Jason Segel. Although they had palpable chemistry, it wasn't always easy to come by.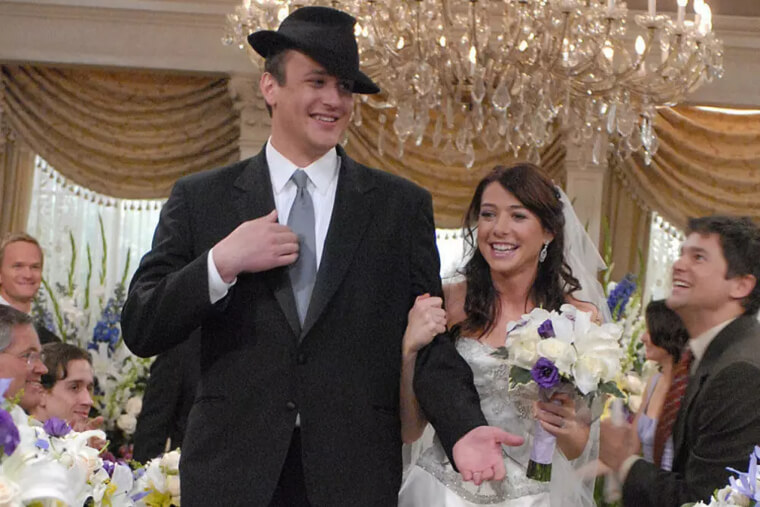 That's because Segel had a smoking habit that made Hannigan refuse to kiss him. So, he tried to quit by paying a fine of $10 a cigarette. After a while he quit, and the on-screen smooches and chemistry wowed audiences for years.