Fascinating Marvel Facts That Will Make You Want to Watch The Movies Again
When you enter the Marvel Cinematic Universe, you realize how electrifying the experience is. As a fan, you may know everything about the mighty heroes, the evil forces they fight against, and their incredible stunts.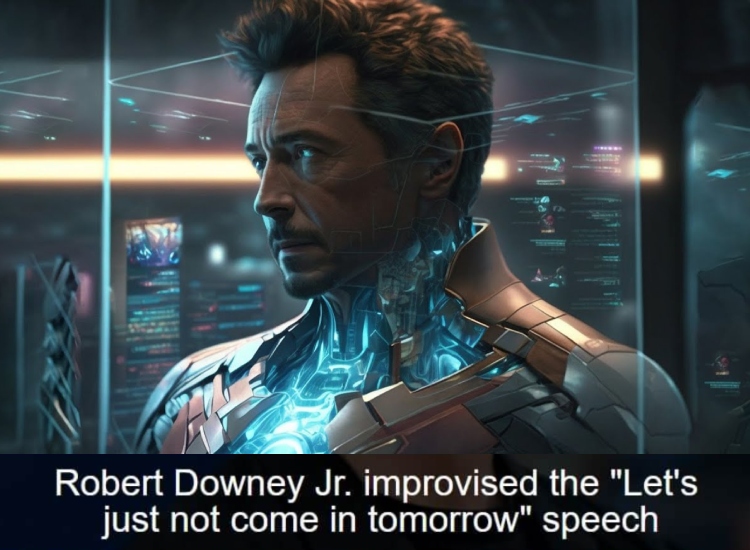 Still, a few interesting behind-the-scenes secrets of the Marvel movies keep tumbling out into the open now and then. Some are shocking yet hilarious, and we cannot help but share them with you.
Training for the Olympics or the Marvel Movie?
It's no secret that a lot of effort goes into making Marvel movies the phenomenon it has become. The mind-blowing fight scenes on the screen mainly involve CGIs; if you are wondering, flashy ropes and beams shooting out of their eyes aren't real!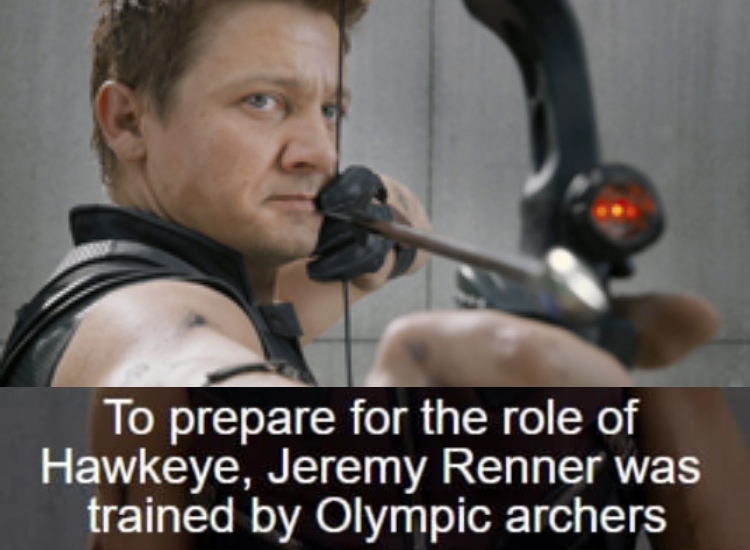 What's real is the training each of the heroes and supervillains undergoes to make the scenes look realistic. Jeremy Renner, who played Hawkeye, an ambidextrous archer, was trained by none other than Olympic archers!
Now, Who Wouldn't Want to Shake Loki!
Loki is that one character in the entire Marvel multiverse that fans love despite him being a bad boy. He has us crying and fuming, but in the same vein makes us laugh, too.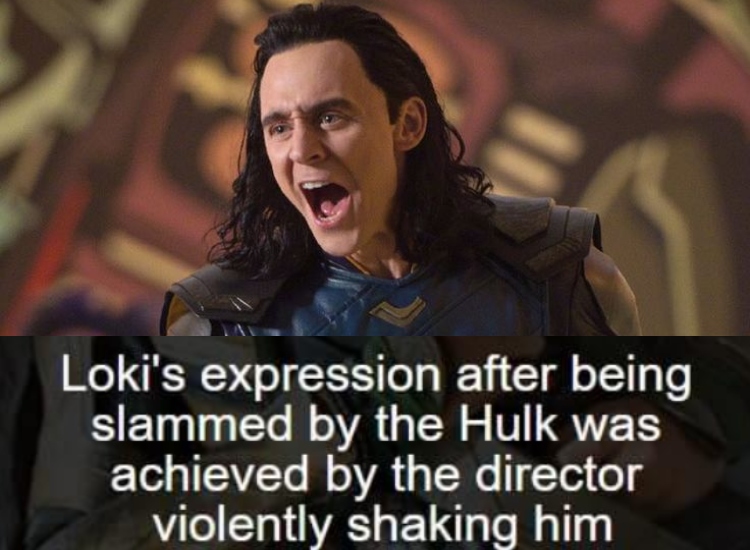 Who can forget the smash-ing moment from Thor: Ragnarok in which Hulk turns him into a ragdoll and mercilessly wallops him to the ground? Credit to Tom Hiddleston for pulling off a Hulk-induced traumatized look later, thanks to the director violently shaking him before the shot.
A Little Improv Goes a Long Way
Iron Man is hands-down the most charismatic character in the MCU, and props to Robert Downey Jr. for making it a fan favorite. No one could have played the role with as much ease as he did.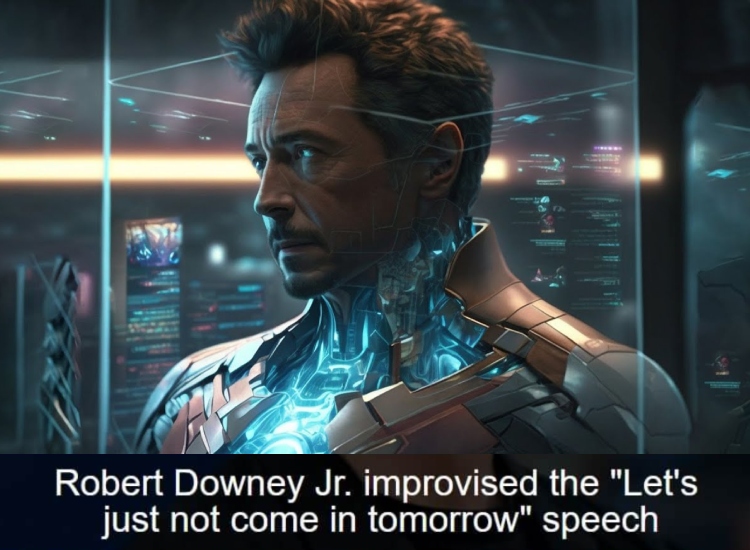 As a spontaneous actor, Robert added clever ad-libs to his performance in the Marvel movies. Thanks to his shawarma line in one, shawarma sales in the U.S. skyrocketed after the movie's release. His speech about not coming in tomorrow was a memorable addition.
A Quicksilver's Guide to Losing Muscle Mass
We are used to Marvel heroes looking fit as a fiddle, and some are muscular men. The actors have trained hard to buff up to give us an authentic experience. Yet, Aaron Taylor-Johnson was asked to trim down to play the superfast runner Quicksilver in Marvel's Avengers: Age of Ultron.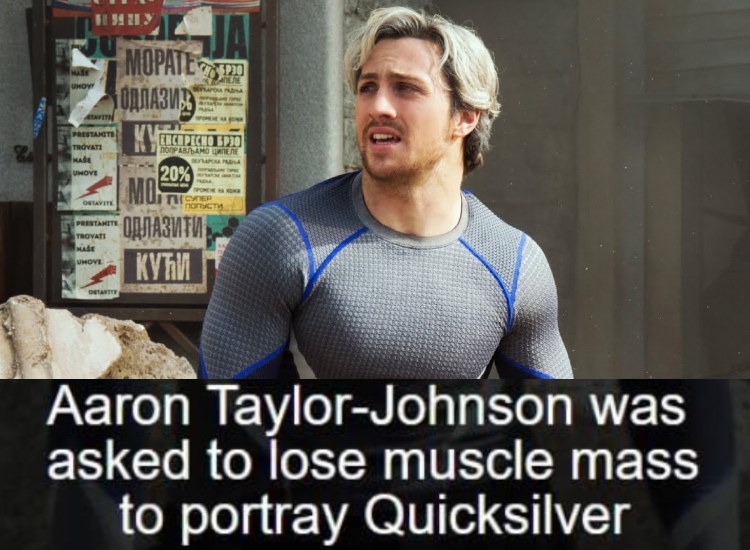 Indeed, Quicksilver had to have less muscle mass to justify his speed. So, Aaron complied and gave us a leaner and meaner superhero in the 2015 movie.
The Scarlet Witch Who Danced Into Our Hearts
None of the five Olsen siblings, including the twins, are known for their dancing feet. Unfortunately, the role of the Scarlet Witch required the gorgeous actress Elizabeth Olsen to look infinitely graceful while performing her stunts. What better way to achieve that than learning to dance?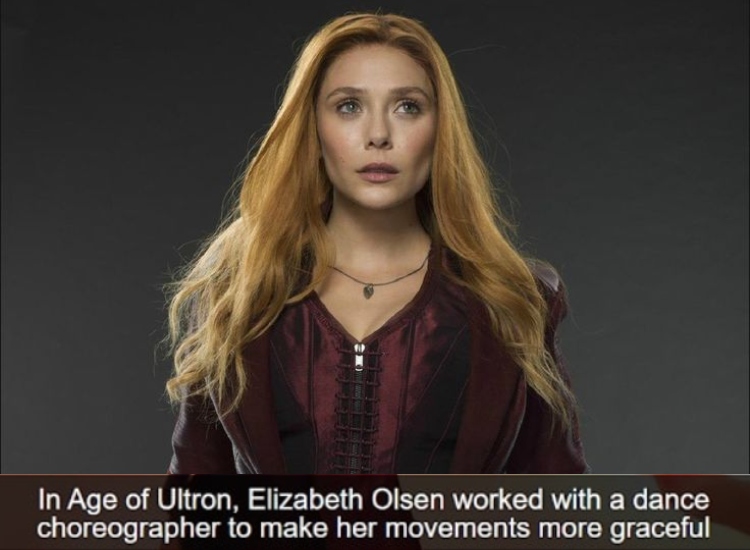 To prepare for the character of meta-human Wanda Maximoff, Elizabeth trained under a dance choreographer, and we can see it pay off; she glided through her fight scenes and stole our hearts.
Iron Man was a Kungfu Master
A close observation of the Marvel Series will reveal that the characters are special in their own rights. Their special costumes tell us about their roles and are a great indication of the power of fashion in today's movies.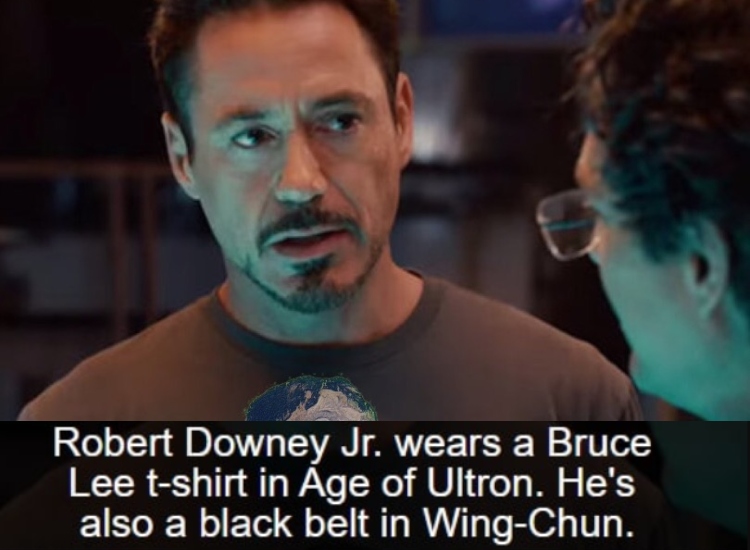 Though each of these actors fit perfectly into their roles, Iron Man stands out in some ways. In many cases, he is known to pull off his own stunts, amazing viewers and directors alike. That's not all. The actor's martial art skills come in handy when he needs to fight his way through notorious enemies like Thanos. Perhaps, that was how the lingering Civil War ended.
Sorry, but Captain America isn't that Tall
Thinking of a hero as someone who stands tall and towers above all of us is a part of human nature. It's not a good feeling if you find yourself looking down, literally, on the person delivering you from danger.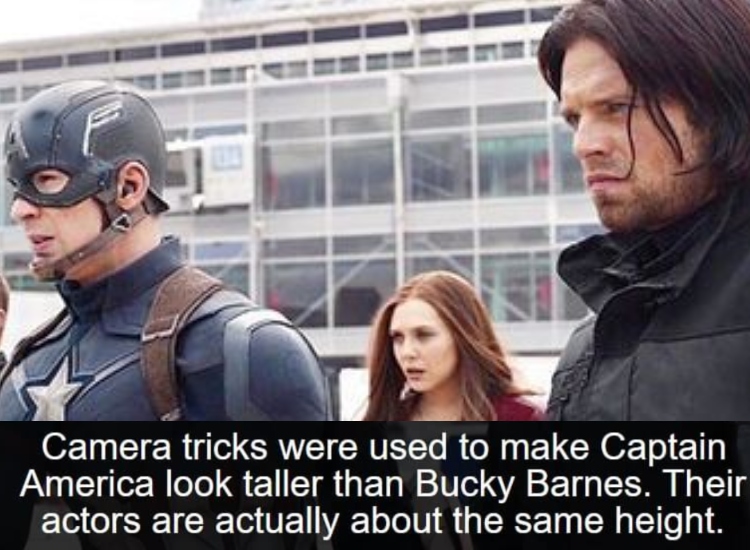 Therefore, to help us appreciate the person of Captain America, the cameras had to do their tricks. They made the actor look a few inches taller than Bucky Barnes when, in fact, the two actors are about the same height. So, combining the Captain's huge shield and amazing cheekbones, the actor looks nothing less than our ideal hero.
No Other Family Gets Involved Like Tilda Swinton's
At first glance, Tilda Swinton doesn't strike us as an amazing actor and gets less recognition than she really deserves. For no obvious reasons, she's not a regular face in the Marvel Series but still possesses some talents that bring her to mind when the need arises.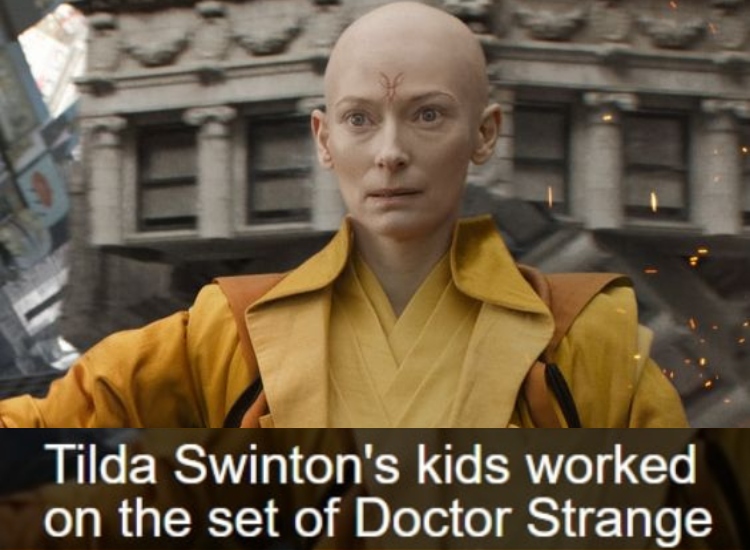 Tilda runs her own team of highly talented workers and brings them along to make her projects all the more memorable. Surprisingly, just like Mark Hamill in Star Wars, Swinton's team also includes her illustrious kids. They are fully involved in making the costumes, and their involvement most likely helps Marvel cut down production costs. We won't be surprised if this wonderful family decides to roll out their own film someday.
Loki's Hungry Eyes Were All Too Perfect
Everything about Hiddleston fitted him for the role he played. From the hungry look in his eyes to his lanky frame, he strikes us as someone whose lust for power can only be satisfied by blood, fire, and screams.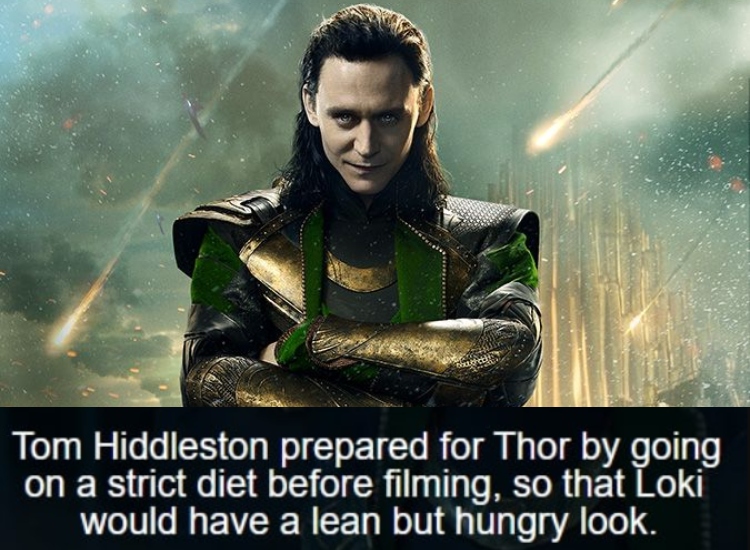 While his eyes have always looked that way, the actor maintained a strict diet before production to ensure that he either lost some pounds or didn't gain any extra. In the end, he looked every bit like the legendary Thor and the supervillain we all need to be rescued from.
The Best Actors Pay the Highest Prices
Becoming an amazing actor comes with lots of sacrifices and discipline. Lead actors are required to maintain a particular frame of mind through the time of production, and doing this isn't always easy. Many times, these actors would have to stay away from the familiar – which can lead to loneliness and sadness. Yet, that's what separates the Oscar winners from the amateurs.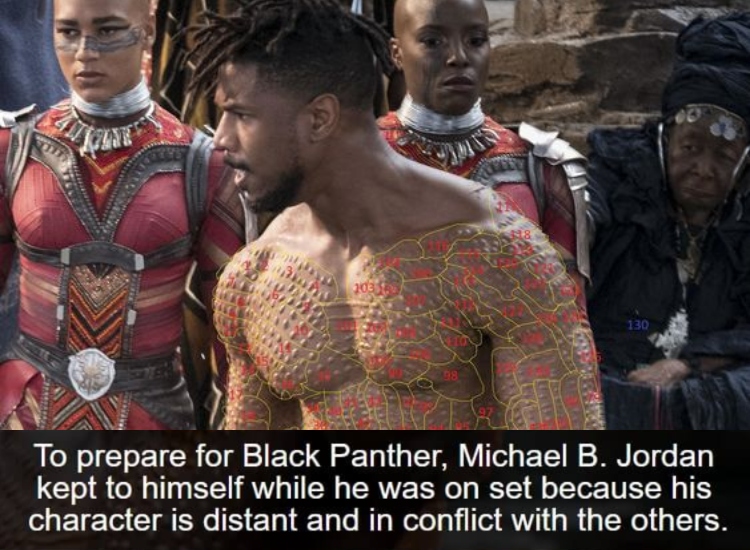 Michael B. Jordan, one of the lead actors in Wakanda, is a good example of this. Before and during production, he spent lots of his time away from others so he could feel and think like his character: a distant fellow in conflict with others. Not everyone can stomach this.
Not All Screen Love is Acting
One thing the Marvel universe doesn't disappoint in is providing passionate romance scenes. Fans, particularly, loved the final kiss between Chris Hemsworth and Natalie Portman in Thor: The Dark World. Yet, it turns out there could be more love than acting in that scene since Hemsworth was actually kissing his wife!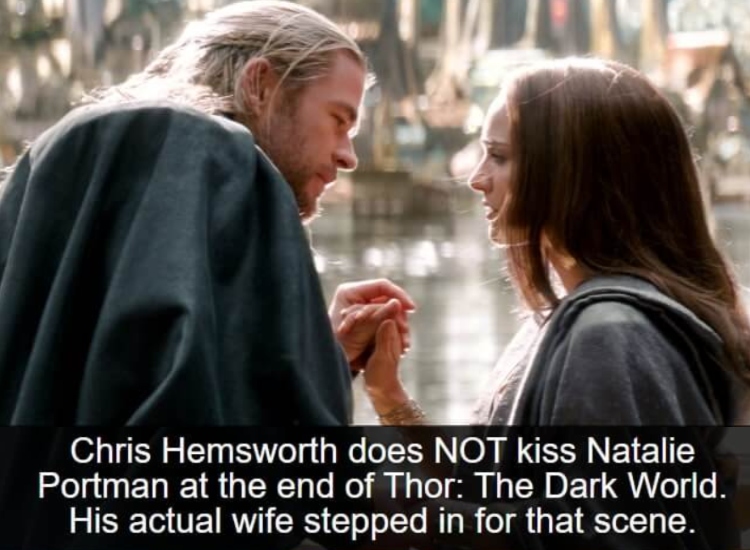 Due to Portman's schedule, Hemsworth decided to shoot the last scene with his wife, Elsa Pataky. All she had to do was wear a wig and kiss her husband.
Here's Captain Marvel's True Weakness
All superheroes have their weaknesses, and that adds credibility to their roles. Though you might know a lot about Captain Marvel, you probably weren't aware she was allergic to her co-star, Goose.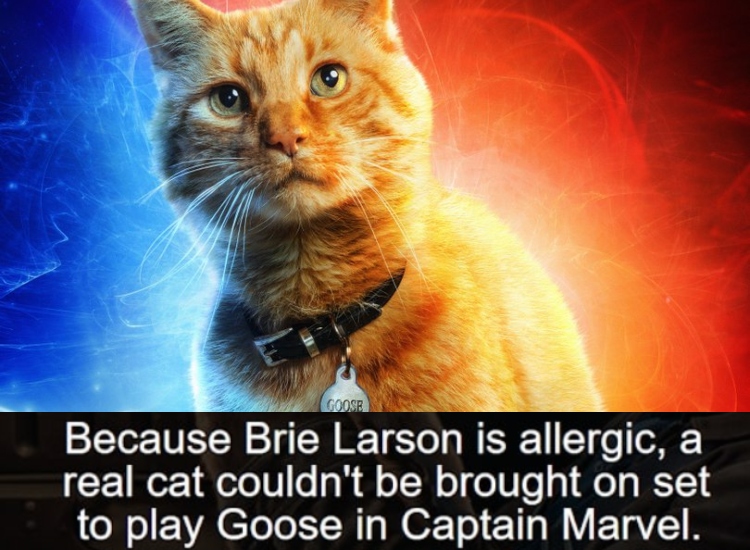 That's right! Though Cara Danvers is indestructible, a little cat hair might just lead to her downfall. Actress Brie Larson has chronic cat allergies and had to shoot her scenes with a realistic cat puppet.
The True Hero of Marvel Gets an Iconic Outro
If you're a die-hard fan of the Marvel Universe, then you must know Stan Lee. As the brains behind all the Marvel superheroes you adore, he got a special cameo in the movies before his passing in 2018.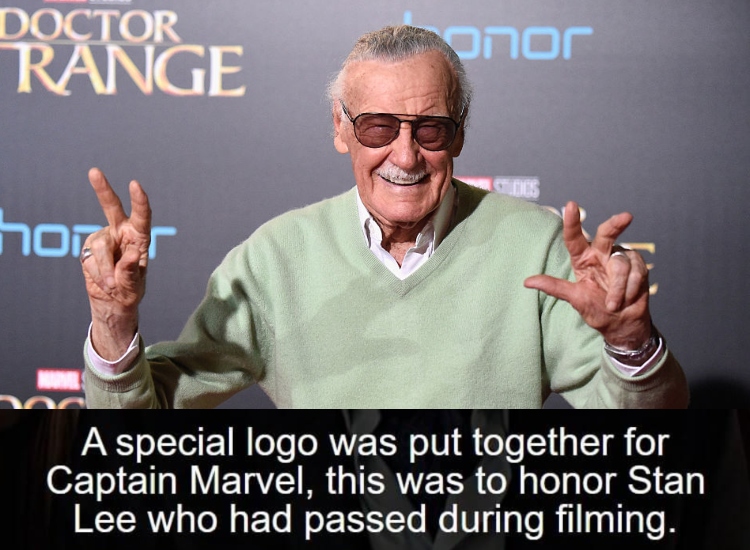 Captain Marvel was the first film released after his demise and the last one to pay tribute to him. It featured an epic logo redesign and footage from his past appearances, along with a special thank-you note to their late founder.
Can You Save Me in Spanish?
Vin Diesel's "I am Groot" line is a fan favorite, with memes plastered all over the Internet. Though Diesel claimed to have recorded that line hundreds of times, he failed to mention that he also recorded it in over four different languages.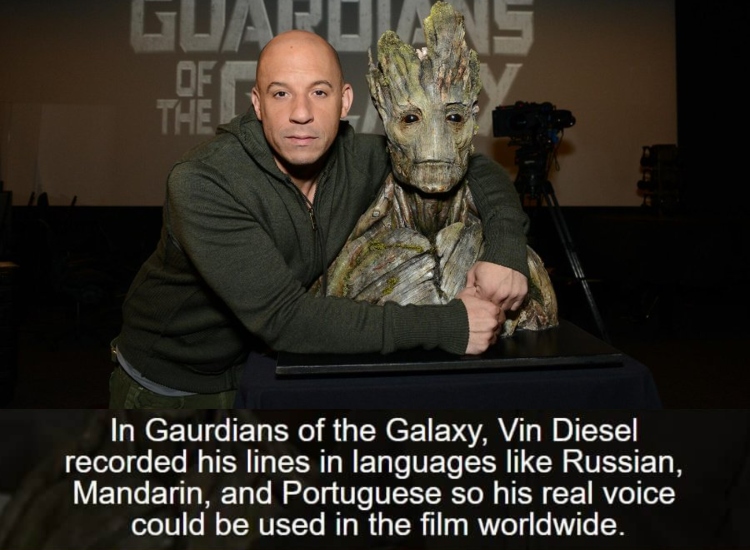 Groot's lines were shot in Brazilian Portuguese, Spanish, Mandarin Chinese, French, and even Russian! It's great to know that Marvel Studios is open to diversity.
The Superpower of Hair Growth
We all know Chris Hemsworth wore a wig for most of his scenes in the Marvel universe, but in Thor: The Dark World, he was actually sporting his real hair.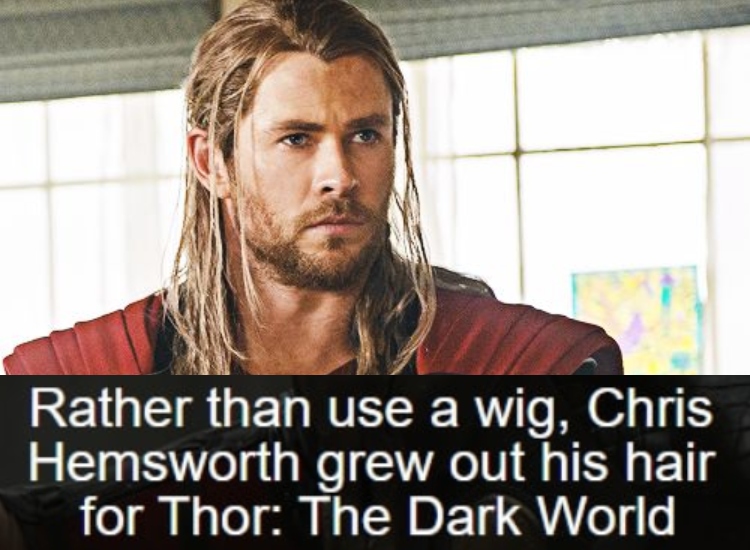 He hated wearing a wig for the first Thor movie, so he grew his hair out for the second one in just a year! If Hemsworth ever decides to publish a book on hair growth, it would certainly be a bestseller.
A Little Magic Saves The Day
There is no doubt that having a quick memory for information, especially lines, is helpful when acting. Yet, there are still other skills that can be quite useful like the ability to perform stunts.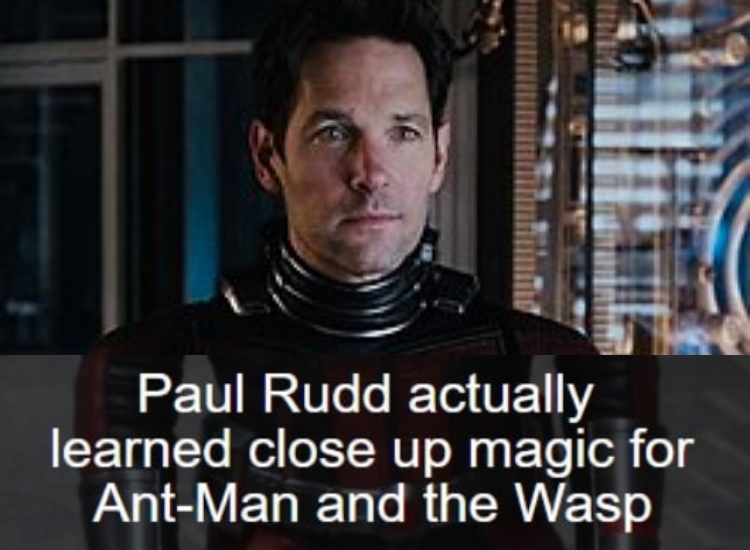 In the case of Paul Rudd, he learned the necessary magic skills for his role in Ant-Man and the Wasp. We applaud his efforts because learning magic is not something that can be done overnight.
Your Dress Sense Speaks Volume
Indeed, there are no truer words than dressing how you want to be addressed. Whether it's for an interview at a multinational company or a job at a local diner, it's always advisable to dress appropriately.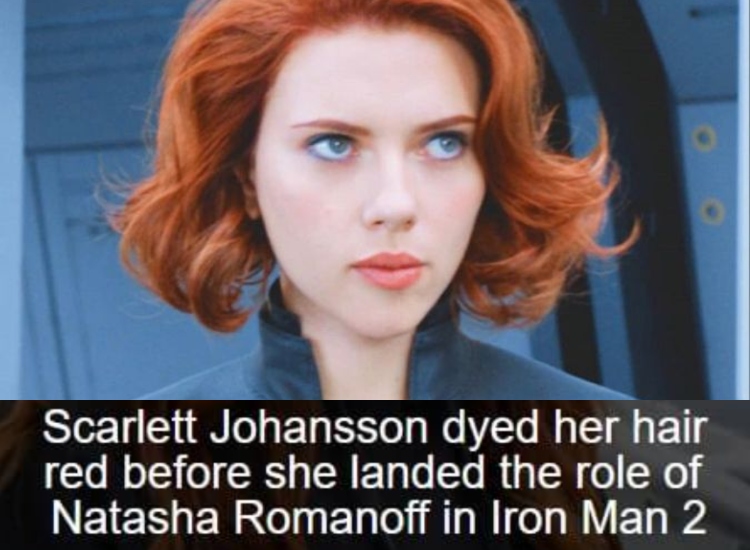 It turns out actors are not left out when it comes to this rule. Scarlett Johansson showed up as a redhead to the auditions for Iron Man 2. With such commitment and confidence, she was sure to land the role, and she did!
Fake It Till You Make It
You would agree that technology is constantly evolving, and although this is very promising, it seems to be a problem for older actors who can't keep up with the latest technology. As opposed to the time when Marvel used actual films, things have since gone digital, and they have to adapt.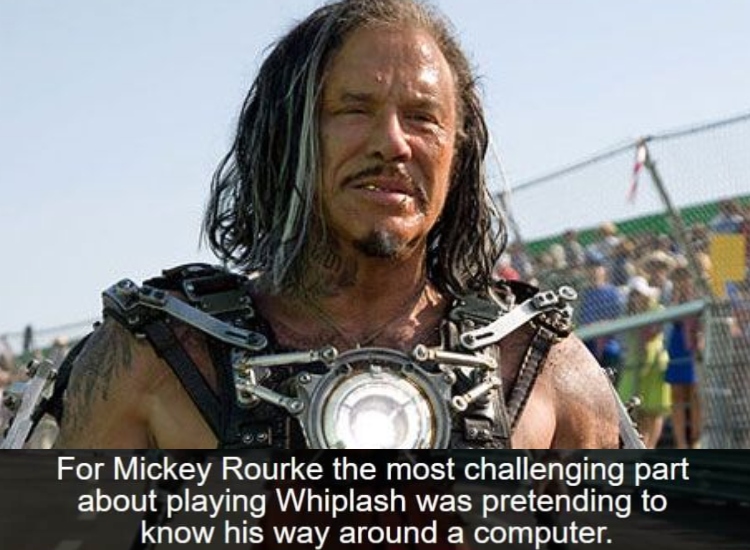 For Mickey Rourke, he revealed that the hardest part about playing the tech genius Whiplash was pretending to know how to effortlessly use a computer.
How To Effortlessly Get Into Character
Having certain skills can help an actor depict a role effortlessly. For example, if the character is multilingual, already knowing how to speak a few languages would definitely be a plus. It just happens that sharing something in common with a character can enhance how an actor connects to a role.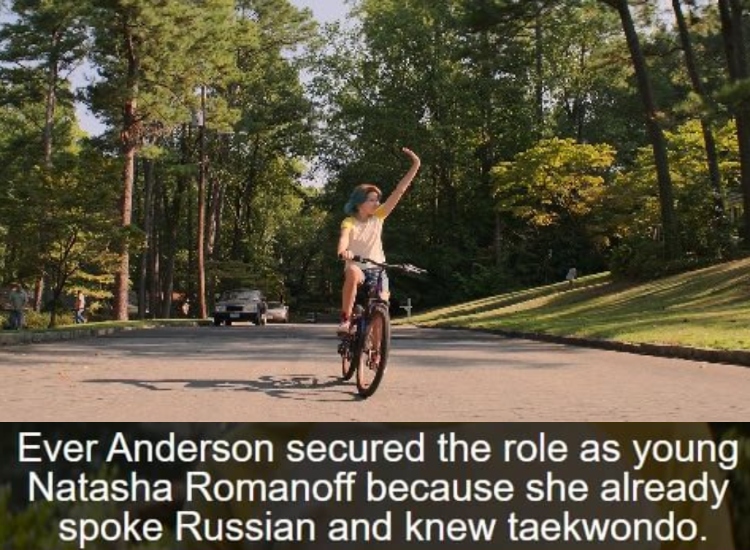 Take, for instance, Ever Anderson who was already proficient in taekwondo and Russian when she landed the role of Natasha Romanoff. Hence, she could easily get into the character.
The Art of Secrets
Signing a confidentiality agreement may seem like a hassle, but it's essential to keep spoilers under wraps. Even movie actors have to honor these contracts.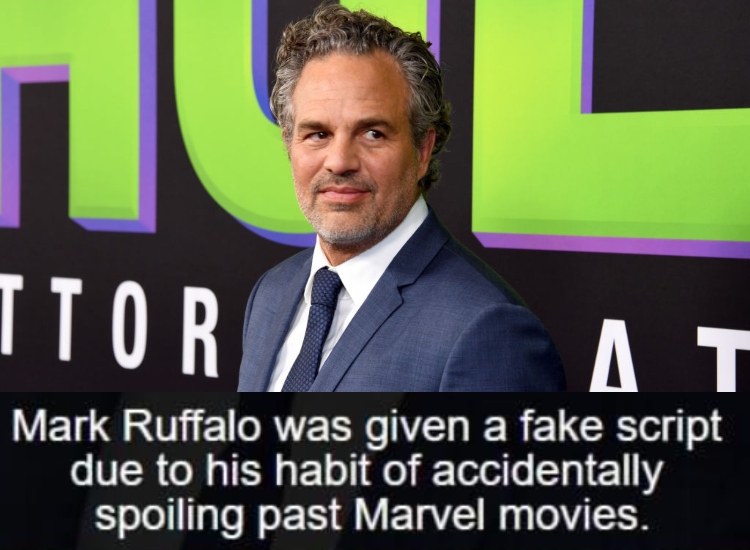 Nevertheless, leaks are inevitable sometimes. That's when studios get creative and do everything possible with their scripts to keep the surprises intact. So, the next time you get wind of a big reveal, enjoy the secrecy and feel like a million bucks.
Lights, Camera, Action
Being an actor isn't all glitz and glamour as most people may imagine. Indeed, it takes hard work, dedication, and a willingness to try new things.
Every opportunity is a chance to grow, whether it's adopting a new accent or jumping right into a difficult role. So don't be afraid to take a risk and step out of your comfort zone – who knows? You may discover your next passion.
Missed Connections
Due to the sheer scale of the Marvel Cinematic Universe, it can be easy to lose track of certain characters. Because there are so many heroes, villains, and events, it's not surprising that some of them never meet.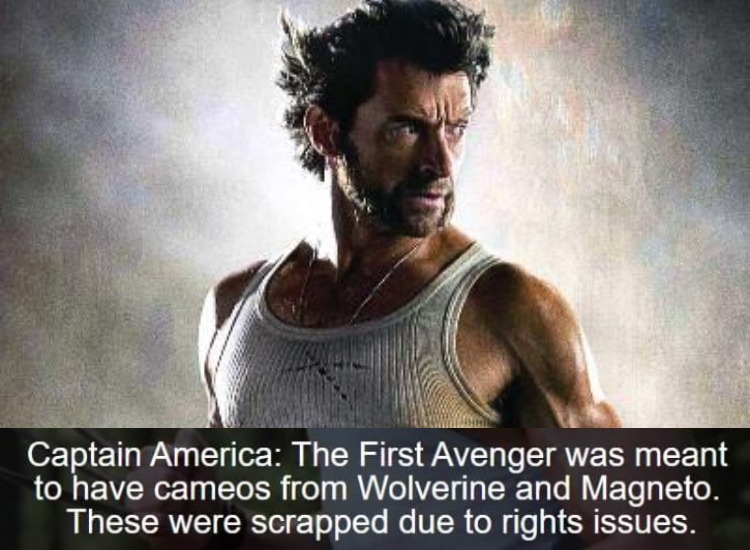 Despite this, it's still entertaining to speculate about what might have been; for example, what if Wolverine, Magneto, and Captain America appeared on screen together? It would be a jaw-dropping performance recital.
The Power of Supporting Characters
Not all superheroes wear capes. Some are just regular people who happen to be in the right place at the right time. Happy Hogan, Iron Man's bodyguard, is a perfect example.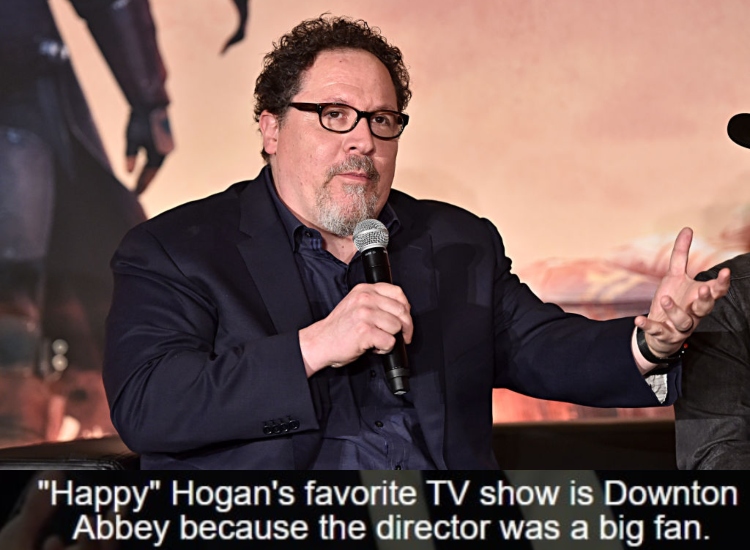 Hogan may not have superpowers, but he's still a vital part of the team (on top of having great taste in TV series). Next time you watch a Marvel movie, pay attention to the supporting cast; they may be the real surprise package.
The Voice of Reason
J.A.R.V.I.S, Tony Stark's personal AI assistant, is a fan favorite, and it's not hard to see why. Voiced by the talented Paul Bettany, J.A.R.V.I.S is both sarcastic and practical.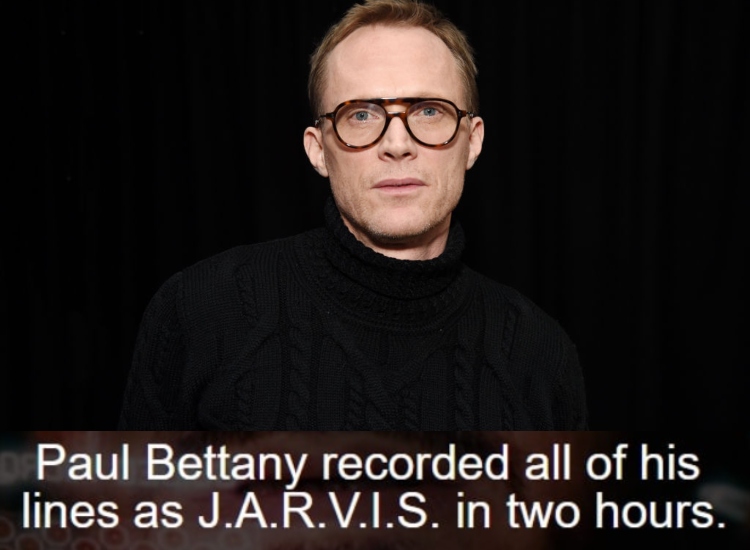 Still, did you know that his name is actually an acronym? Just A Rather Very Intelligent System. As hard as it is to guess, it's classic Tony Stark humor, which makes the character even more endearing. Here's hoping we see more of J.A.R.V.I.S in the future.
Spiderman Taking Us Back to the '80s
Spider-Man: Homecoming was a hit with fans who quickly noticed the similarities between Peter Parker-Tony Stark and Marty McFly: Doc. The rebranded Peter Parker was back to school, and the young web-slinger's bumbling and hilarious personality was quite reminiscent of Marty.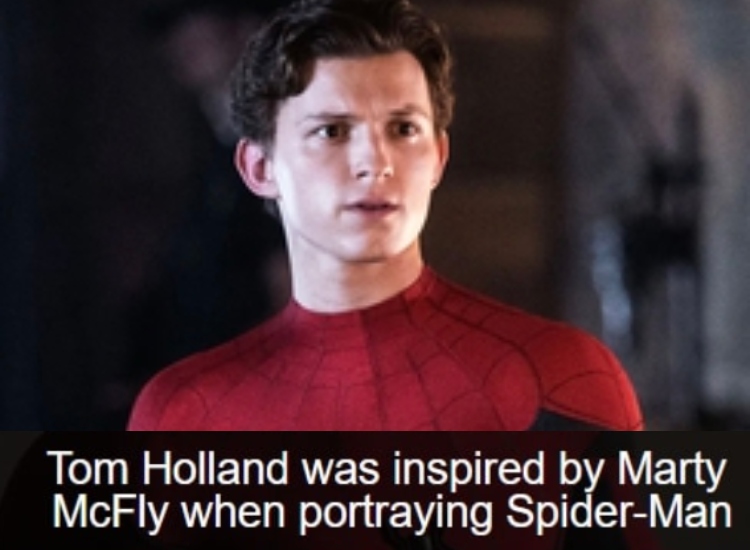 Tom Holland later confirmed that the beloved teen from the Back to the Future franchise indeed inspired his character. The movie also pays tribute to John Hughes' classic comedy Ferris Bueller's Day Off, making it a fitting coming-of-age superhero flick.
The 'Pulp Fiction' and Marvel Crossover
The Marvel Cinematic Universe has an impressive star cast, and one of the most iconic names is Samuel L. Jackson. His memorable works with Quentin Tarantino and in Star Wars prequels have cemented his legacy.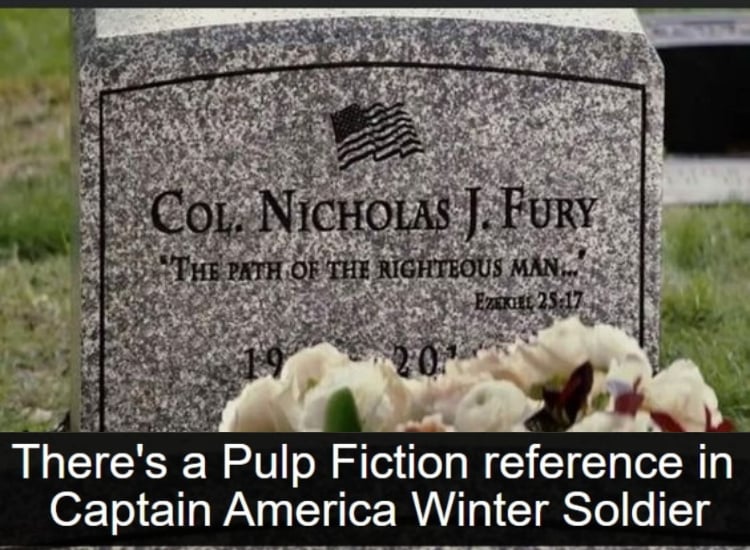 It's not surprising that Marvel creators were huge fans of Jackson and based the character of Captain Nick Fury on him. As a special nod to the actor, Fury's tombstone even references Jules' famous Bible verse from Pulp Fiction.
Two Years to Make Groot Dance
Groot is undoubtedly the star of Guardians of the Galaxy! The character captured the hearts of millions, only to have them broken when it was killed off in the movie.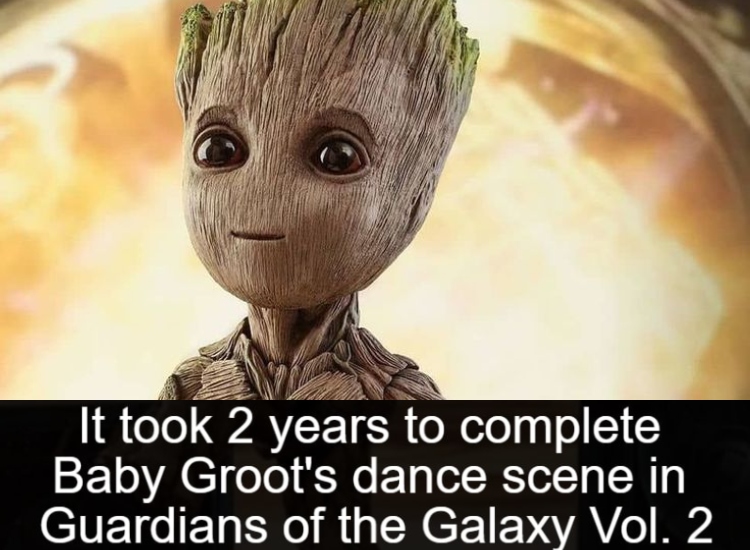 It, however, looks like the makers already knew Groot would become everyone's favorite as a seed was saved, and a tiny tree monster was planted. While the prequel had a glimpse of a dancing baby Groot, the sequel had an entire dance sequence which apparently took two years to complete!
Not Old Enough to Fly a Fighter Jet
When it came to casting the role of Captain Marvel, Brie Larson had an uphill battle. Despite her acting chops, her age and appearance made it hard for casting directors to imagine her as a powerful female fighter pilot.
Luckily, screenwriter Nicole Perlman confirmed with the U.S. Air Force that someone of Larson's age could become a pilot at Carol Danvers' level. It was the reassurance they needed to cast Larson in the role and make Captain Marvel a reality.
Some Brilliant Ad-Libbed Comedy
The best moments aren't planned. This holds true for the scene where Chris Hemsworth throws a cup to the ground after the first sip and says, "Another!" It became the perfect meme material, with the gif being shared online hundreds of times.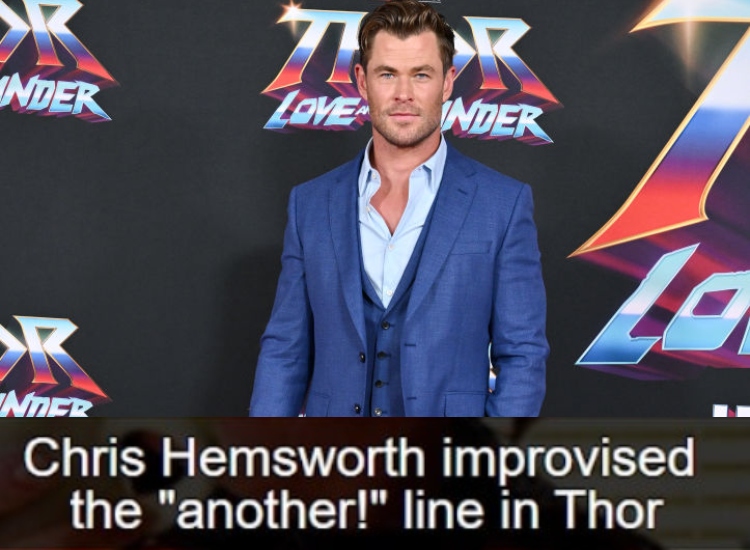 The creators decided to retain this unscripted moment, as it fit right into Thor's character. After all, who else could make smashing things look like muscle memory? Moreover, never underestimate the power of a good cup of coffee.