Mark Zuckerberg And Elon Musk Are Serious About Fighting Each Other In A Cage Match – Watching Them Finally Settle Their Beef "Would Break All Pay-Per-View Records"
Ultra-billionaire Mark Zuckerberg, Facebook/Meta CEO and founder, and Elon Musk, Twitter owner and Tesla CEO, are "absolutely dead serious" about throwing down in a cage match at the Vegas Octagon.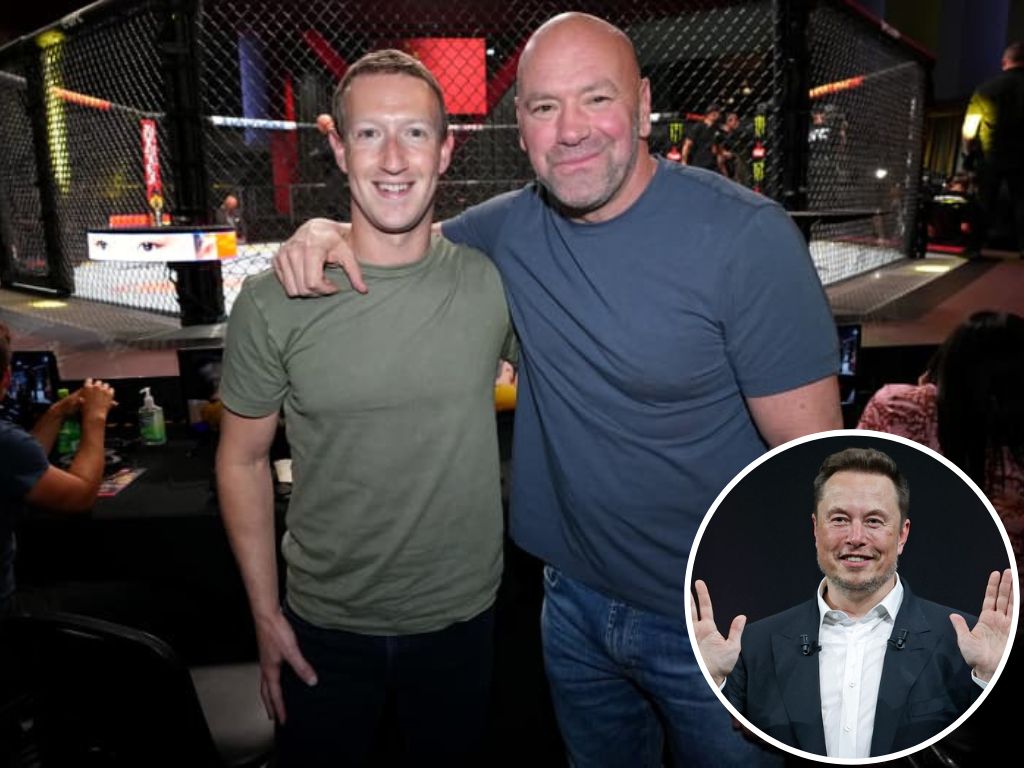 To participate in the once-in-a-lifetime viewing, fans must shell out some cash to watch this ultimate fight. On Thursday, Dana White, UFC president, shared with TMZ Sports that he talked to both billionaires about their social media quarrels. 
"Dead Serious"
White said, "Mark Zuckerberg hit me up first and said, 'is he serious?'" When White reached out to Musk, the SpaceX CEO, founder, and chief engineer told him he was "dead serious."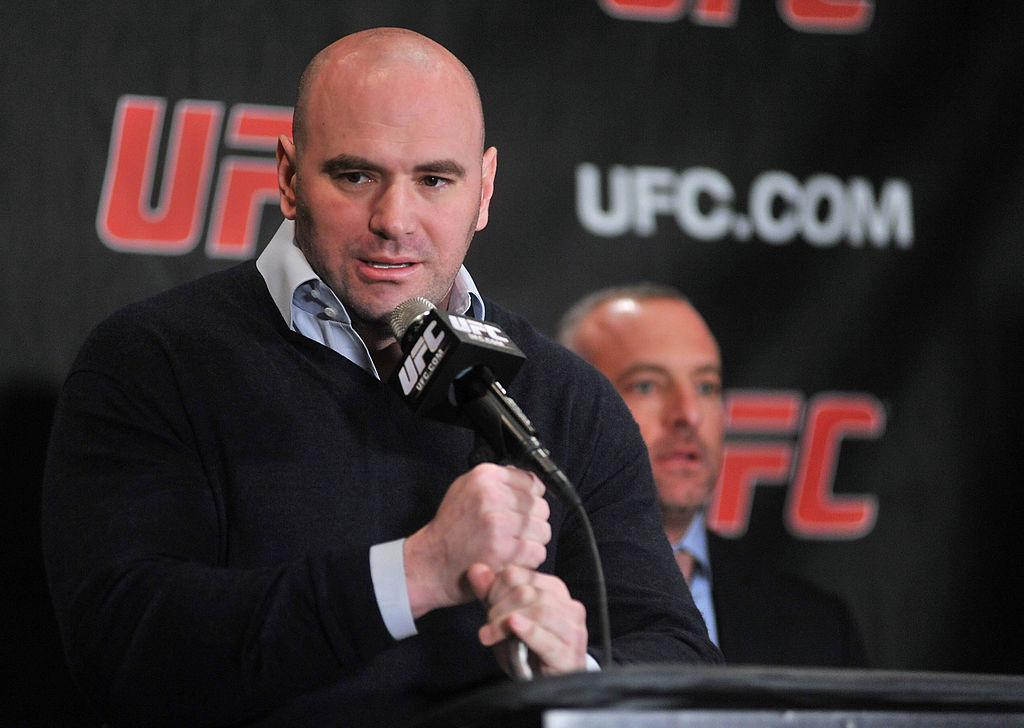 The fight is already in the infant stages of planning according to White, who didn't hold back on hyping up the craziness and excitement that it would bring. "This would be the biggest fight ever in the history of the world, bigger than anything that's ever been done," White said. "It would break all pay-per-view records."
Years Of Bad Blood Will Be Settled
There has been "bad blood" between the tech giants which "has lasted over years," Dan Ives, an analyst for Wedbush Securities told CNBC Make It. "It's gotten more and more nasty. And it looks like the only way it's going to be settled is in the cage."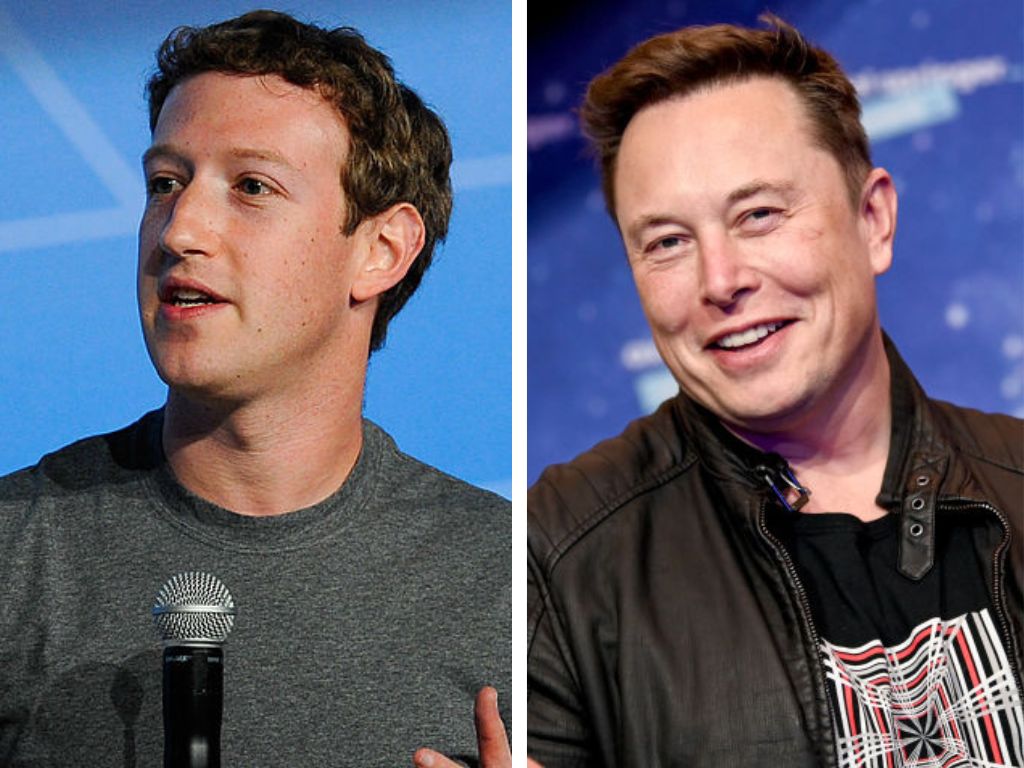 Apparently, word of the fight surfaced after reports Zuckerberg's company Meta is building a site that would be a competitor to Twitter. Last Wednesday, Musk initiated the idea of fighting Zuckerberg after the Meta giant said he was building his own version of Twitter. 
Zuckerberg Is In
Zuckerberg caught traction of Musk's tweet and responded with "Send me location." In the UFC world, that's actually code for he's being totally serious.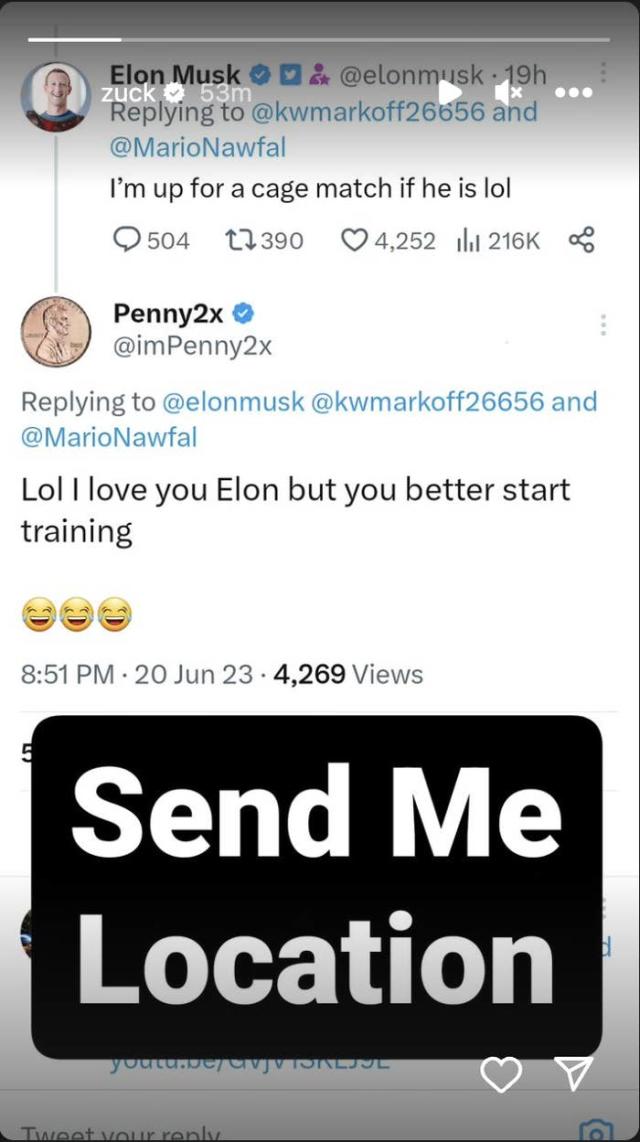 White said that the biggest pay-per-view fight ever was in 2017 between Conor McGregor and Floyd Mayweather, resulting in more than $600 million in revenue. Reportedly, the champion Mayweather brought home $275 million home, and McGregor received $85 million.
A Fight People Would Pay To See
If a fight between Musk and Zuckerberg – two of the wealthiest men on the planet – does ensue, it would break records. While the two aren't looking to add to their net worth, White suggested that they donate the millions of dollars raised to charity.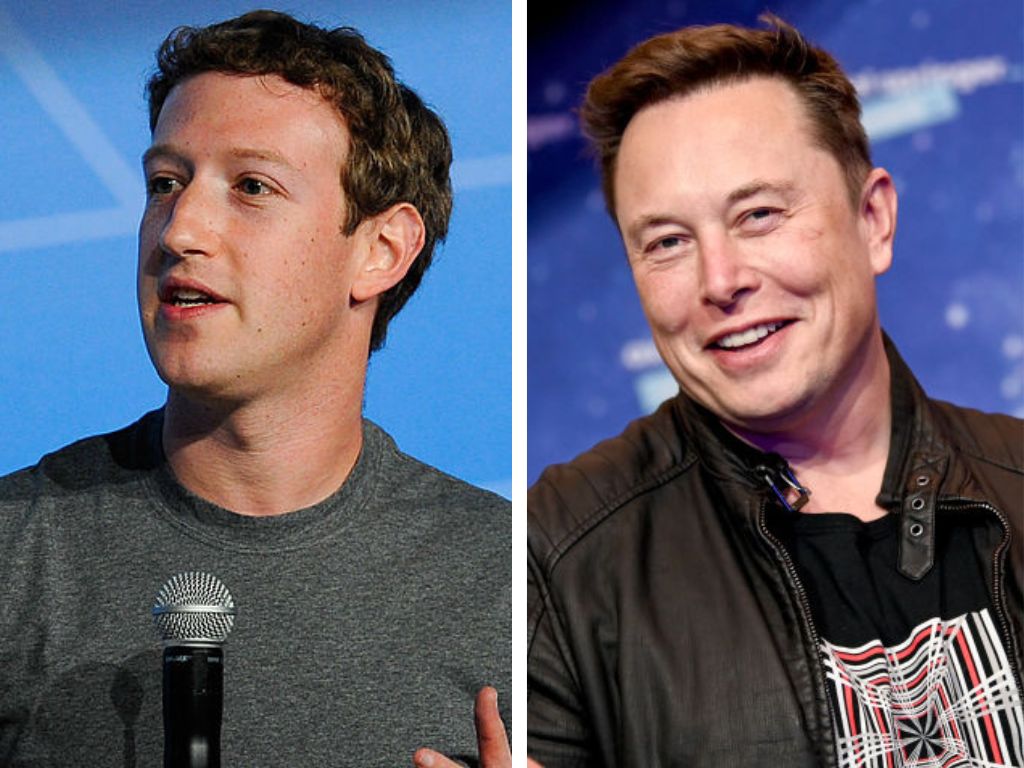 White said, "If these guys are serious, I make fights that people want to see. That's what I do for a living." Normally, a standard UFC pay-per-view costs $80, but White would charge viewers $100 to see Musk and Zuckerberg battle it out. 
Meta's New Project
Meta has been working for months on building a new social network that's decentralized and text-based. The company exclusively told Platformer in an email: "We're exploring a standalone decentralized social network for sharing text updates."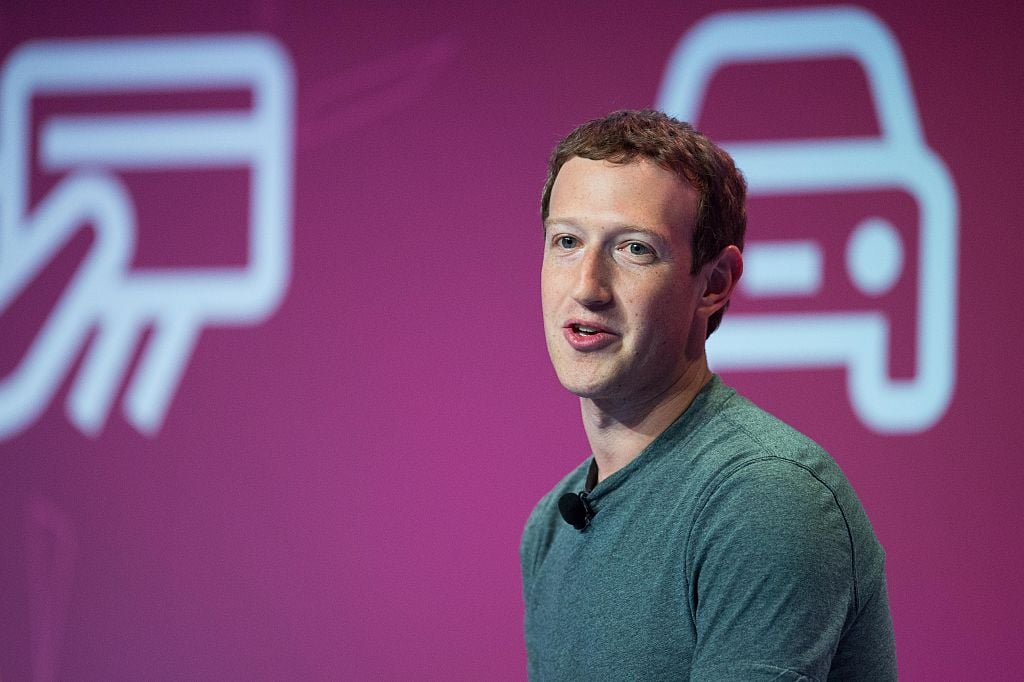 They continued, "We believe there's an opportunity for a separate space where creators and public figures can share timely updates about their interests."
A Work In Progress
The proposed social network project (codenamed P92) would be built as a stand-alone app, but Instagram users would have to log in with their credentials. It would go beyond what Facebook, WhatsApp, and Instagram offer users and into territory that Twitter has long influenced. Adam Mosseri, head of Instagram, is leading the project.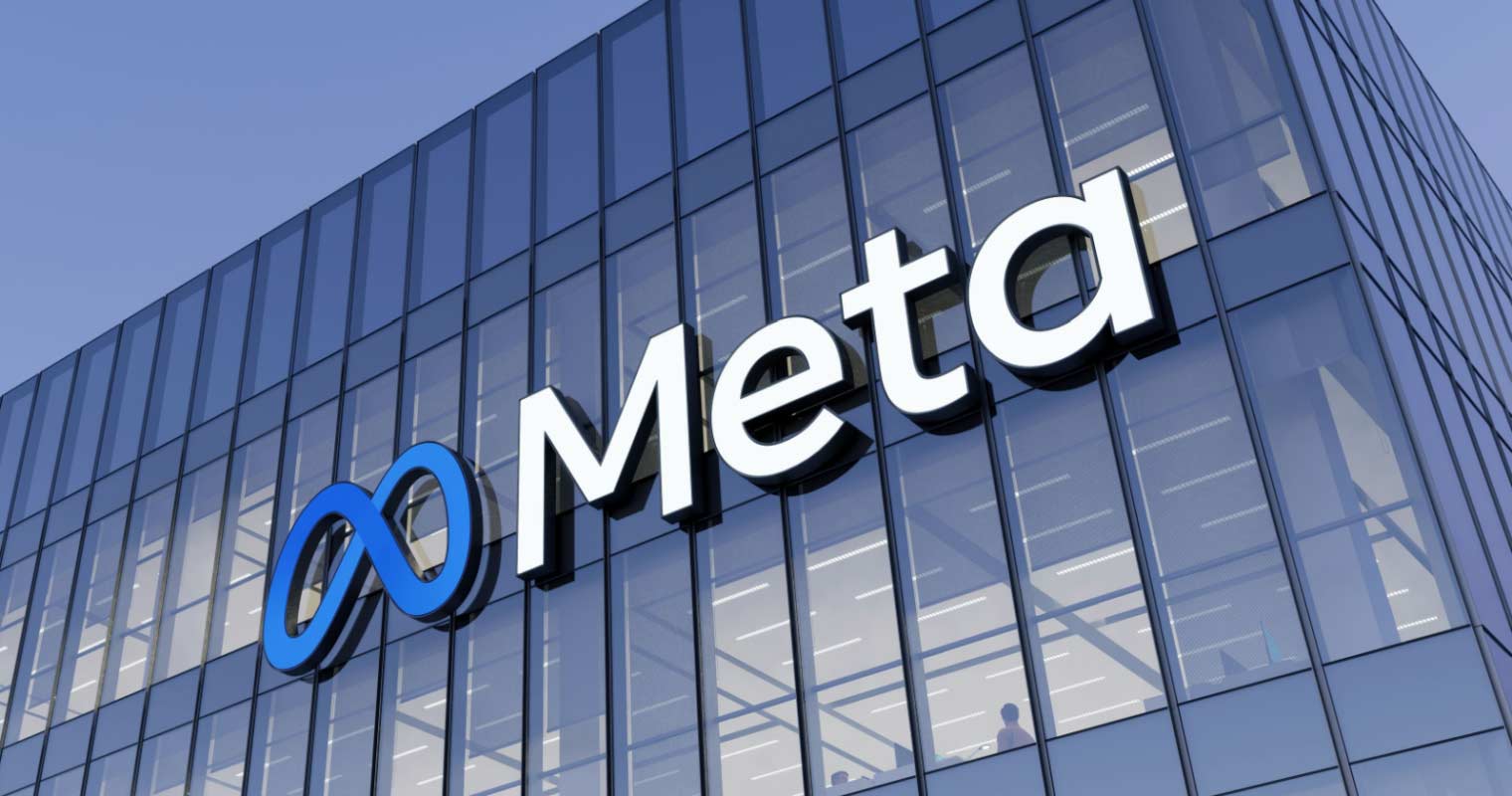 It's unclear how long the P92 project has been in the works or if it's in the development stages. Moneycontrol first broke the news about the project, with a source close to the matter saying the idea is "a work-in-progress."
Musk Expresses His Dislike For Facebook
The 51-year-old Musk has never been an admirer of Facebook or Instagram; in fact, he quite detests these social network platforms. Musk has made remarks about Instagram depressing people and saying that Facebook is "lame."
He has also tweeted, "I don't use FB and never have. Just don't like Facebook. Gives me the willies. Sorry."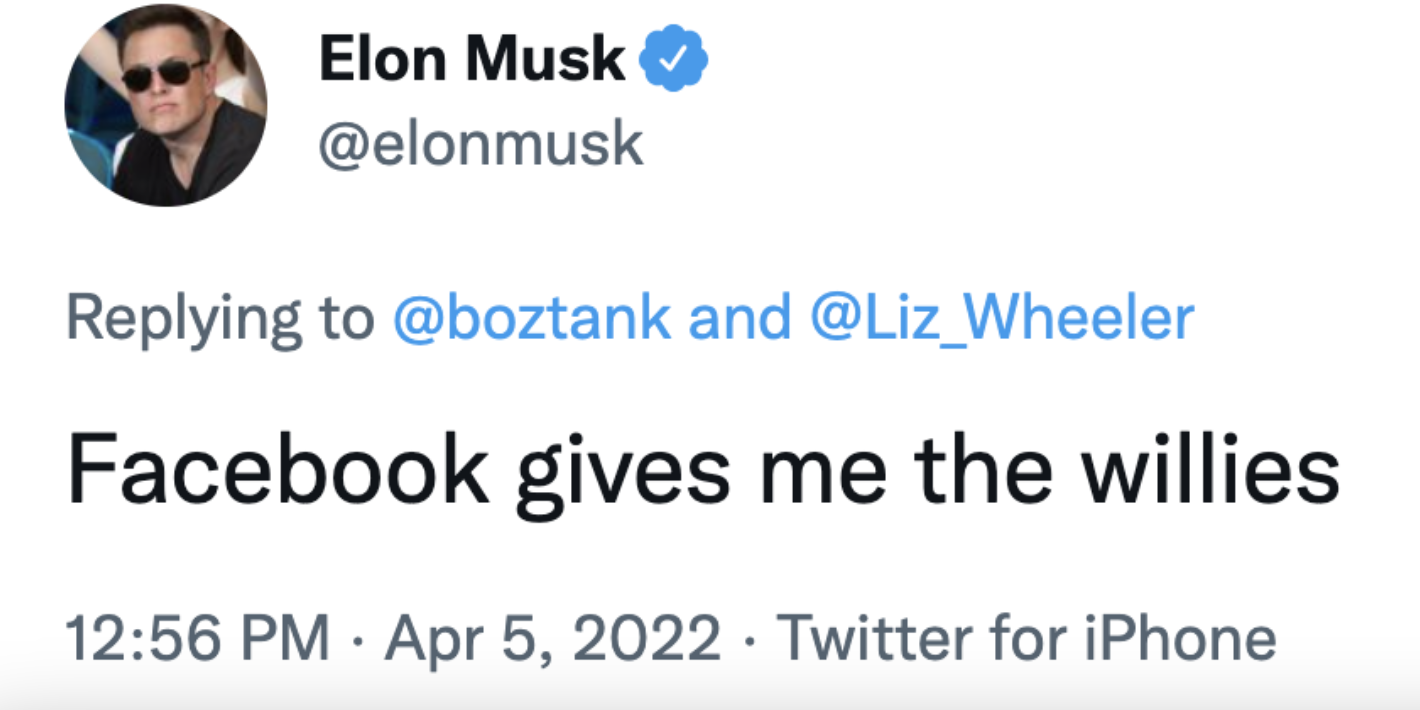 To further prove his point, Musk even deleted the company Facebook pages of Tesla and SpaceX, although he denies his dislike is the reason. Musk also distrusts how Facebook uses consumer data.
In May, Musk bashed WhatsApp, a Meta-owned networking app, tweeting it "cannot be trusted."
The SpaceX Satellite Explosion
Musk isn't the only one who has been firing shots at his competition. The 39-year-old Zuckerberg has openly criticized Musk in the past. In 2016, following the disastrous SpaceX launch of a Facebook satellite, Zuckerberg placed the blame on Musk.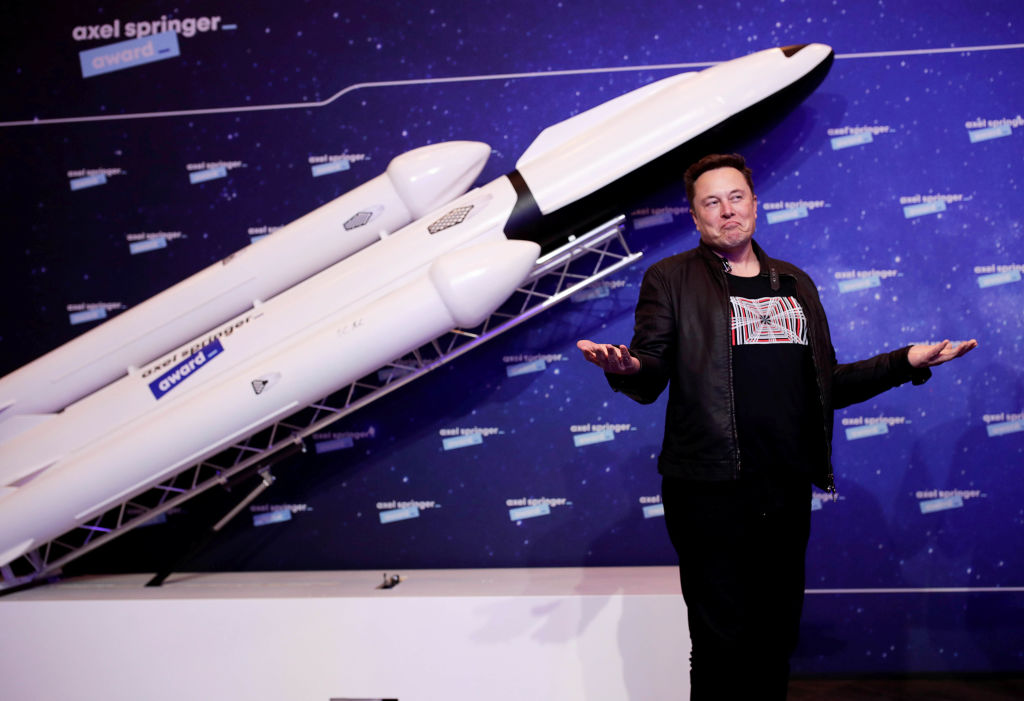 He said at the time: "I'm deeply disappointed to hear that SpaceX's launch failure destroyed our satellite that would have provided connectivity to so many entrepreneurs and everyone else across the continent."
Zuckerberg Favors Artificial Intelligence
Zuckerberg has a different viewpoint regarding the potential threats that artificial intelligence poses. Musk's "doomsday scenarios" where AI could create an "immortal dictator from which we can never escape," are seen from Zuckerberg's perspective as "really negative, and in some ways I think it is pretty irresponsible."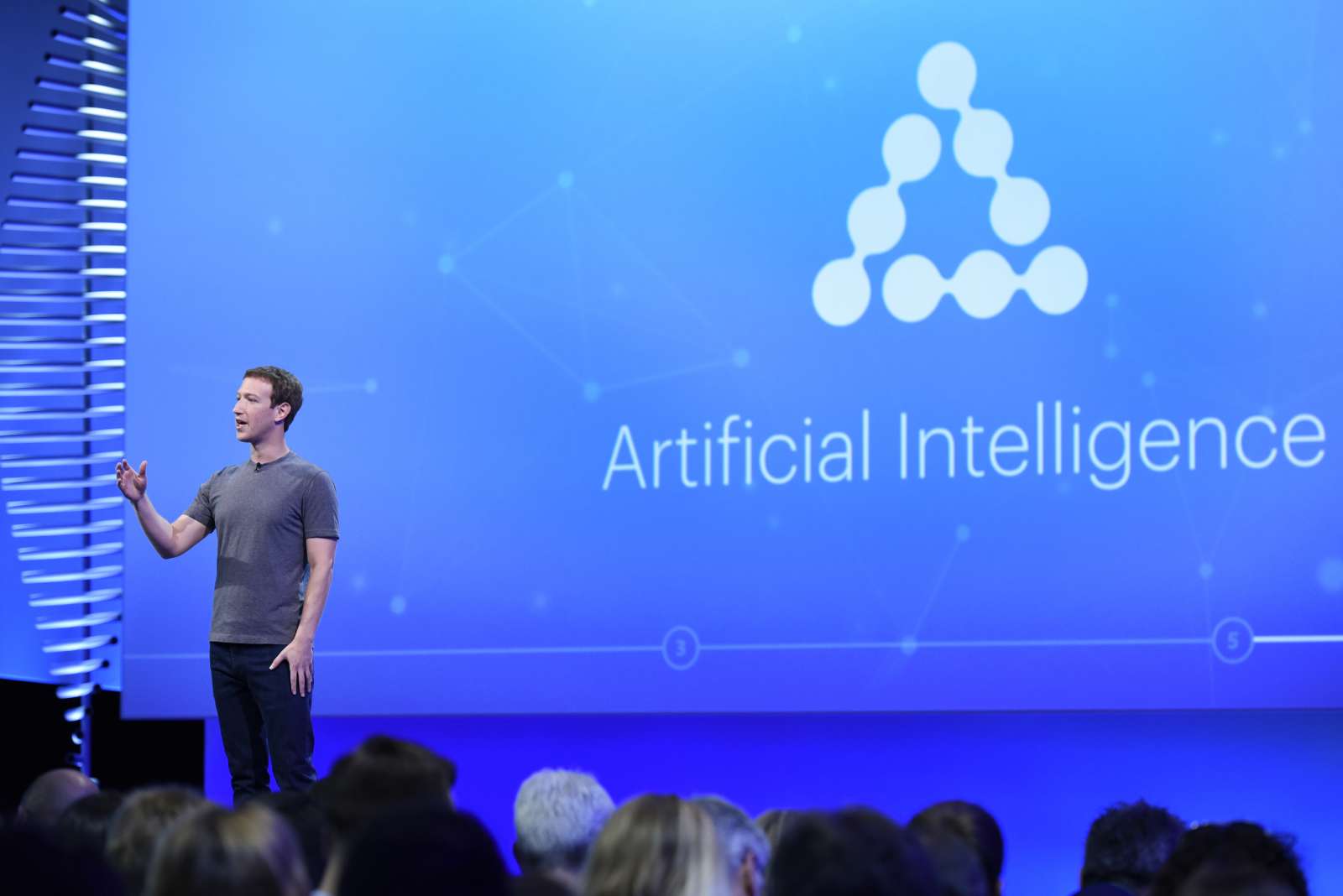 He views generative AI as being necessary and critical to long-term growth. In a statement shared with CNBC, Zuckerberg said, "In the last year, we've seen some really incredible breakthroughs — qualitative breakthroughs — on generative AI and that gives us the opportunity to now go take that technology, push it forward, and build it into every single one of our products."
Using Generative AI
Zuckerberg and other Meta executives have given detailed accounts of how the company will work with integrating AI models into the metaverse, which is costing billions of dollars to bring to fruition.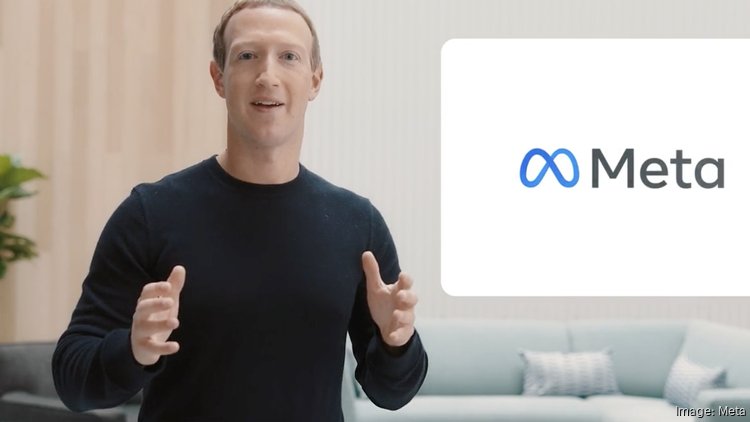 The company is letting employees access a couple of internal generative AI tools to aid in developing prototypes, even allowing workers to flaunt their AI projects in a hackathon. Meta also has future plans for its Messenger and WhatsApp users to be entertained by engaging with advanced chatbots powered by AI.
For Musk, AI Is Dangerous
While Zuckerberg sees the benefits of artificial intelligence, Musk sees its dangers and risks. Musk spoke at the WSJ CEO Council Summit, addressing AI's potential to dominate humanity.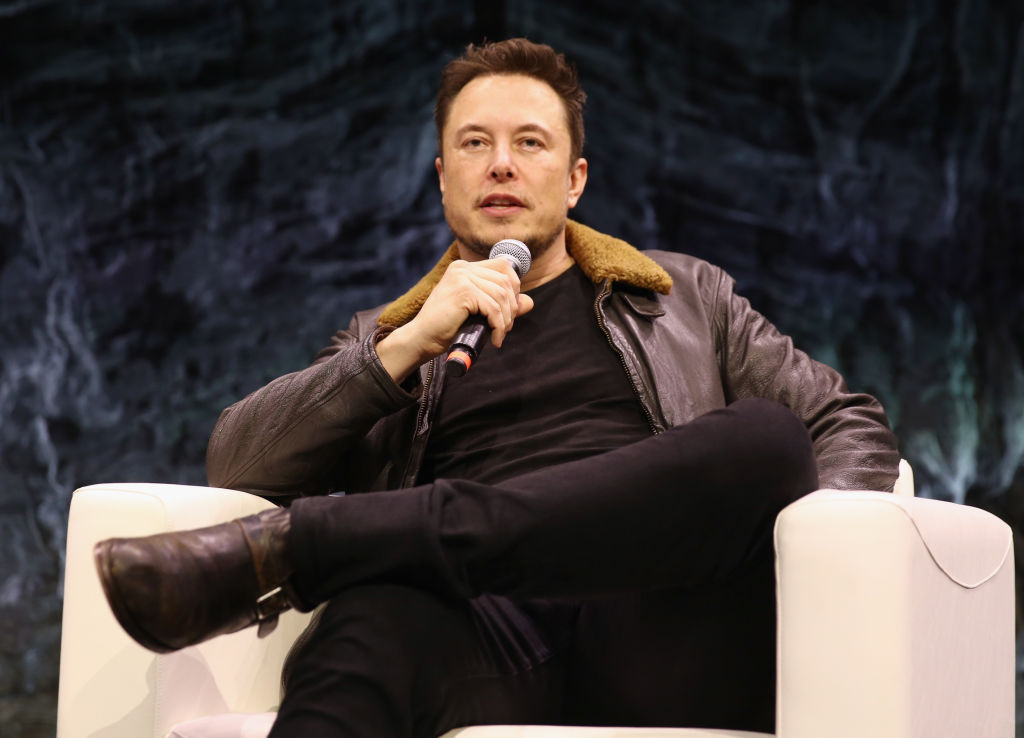 Musk said: "There is a risk that advanced AI either eliminates or constrains humanity's growth" and added that it's a "double-edged sword." He further commented that having "a genie that can grant you anything" is "a danger."
The Octagon
The ongoing rivalry between Musk and Zuckerberg has undoubtedly led to this very moment – one where the two tech titans could potentially fight each other, much to the delight of fans and the entire world.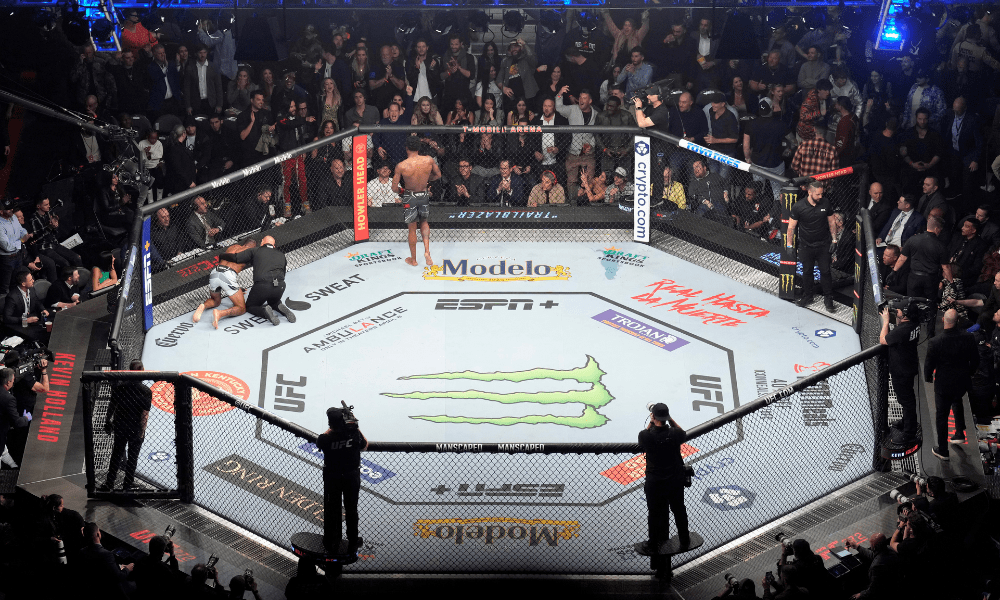 If a cage match – popularized by mixed martial arts or MMA franchises such as UFC – does ensue, then it would be the biggest event ever. The "Octagon" refers to the eight-sided cage surrounding the ring where the fight would happen.
Musk Admits He Doesn't Work Out
With both rivals appearing ready to battle each other and confront their disagreements in the Octagon, it's unclear who will be the ultimate winner and how fair the fight will be.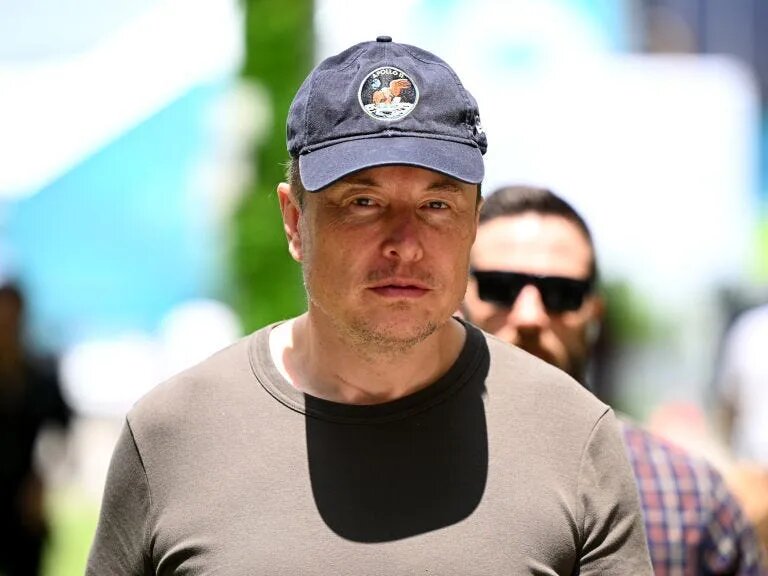 Musk (who is 6-foot-2) has publicly said on Twitter, "I have this great move that I call 'The Walrus', where I just lie on top of my opponent & do nothing." And, he's admitted that he doesn't work out much, "except for picking up my kids & throwing them in the air."
Zuckerberg Practices Jiu Jitsu
On the other hand, the 5-foot-7 Zuckerberg is quite fit and has been doing combat sports for a long time. Recently, he won gold and silver at a Brazilian Jiu-Jitsu tournament.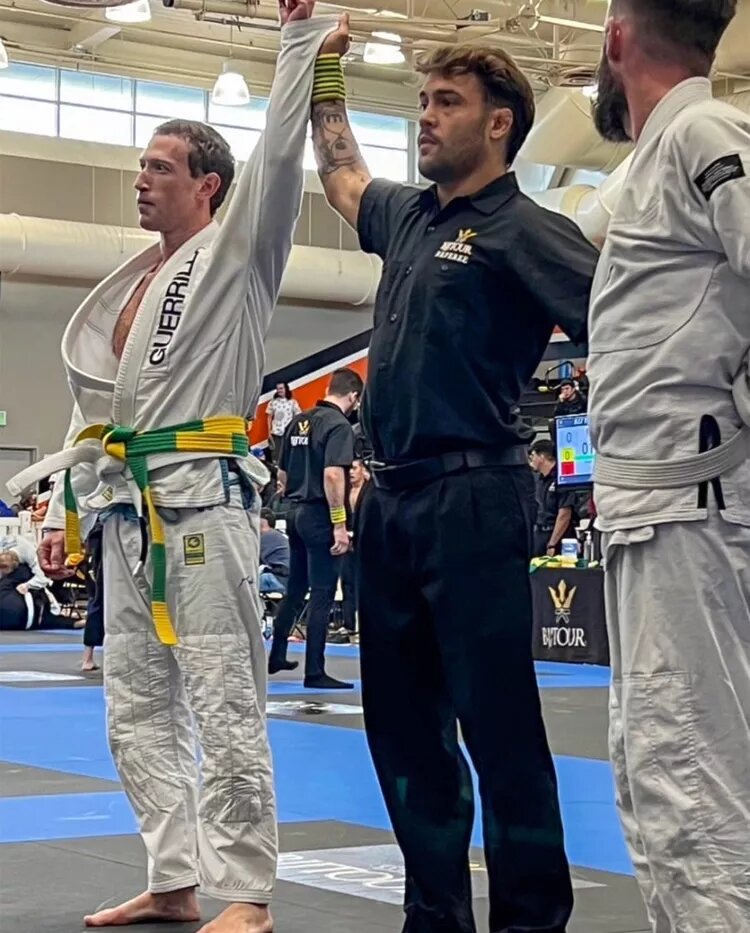 Time will only tell if the match does indeed happen – and which rival comes out on top.